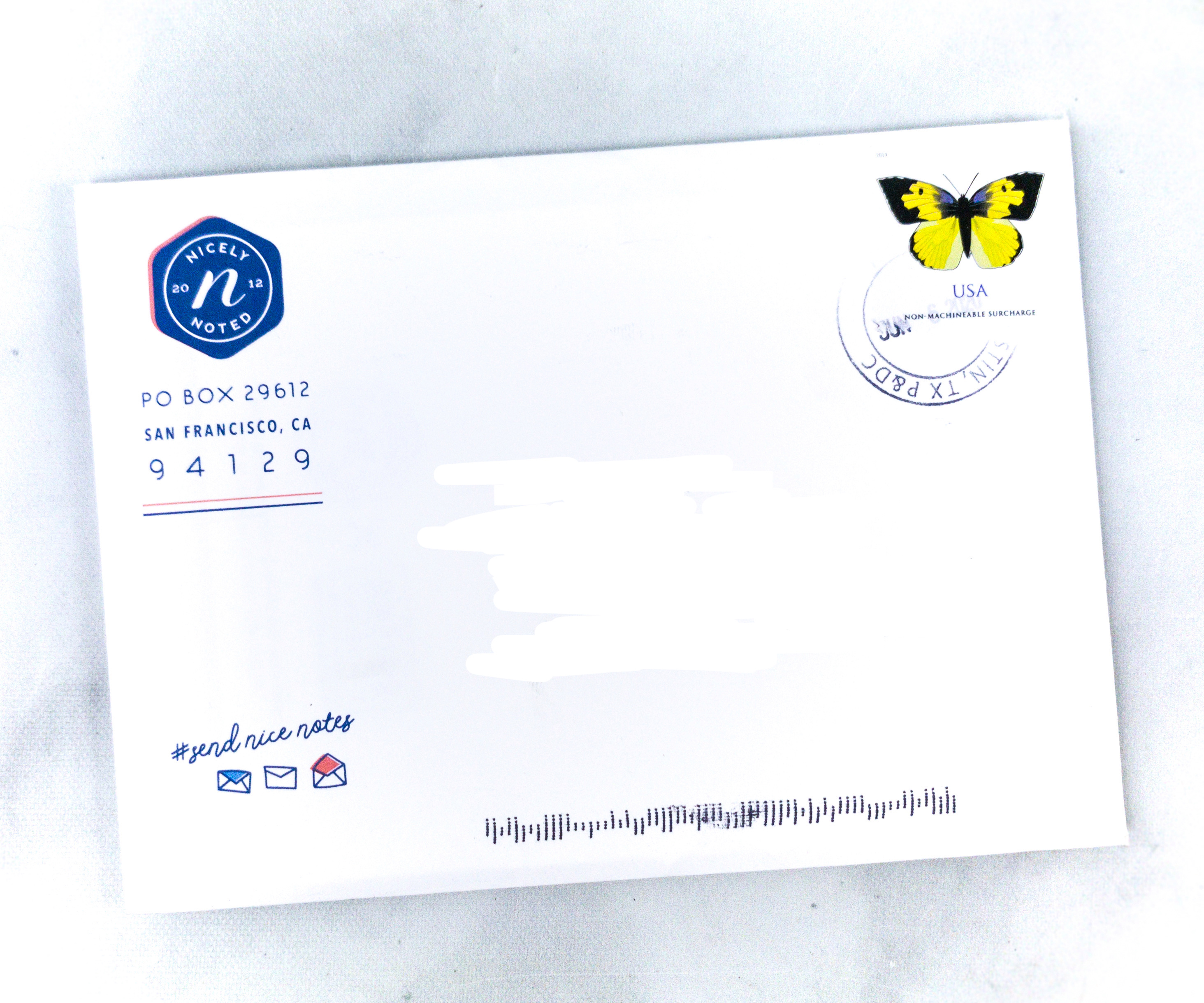 Nicely Noted is a monthly greeting card subscription. With every mailing, you'll receive a collection of handmade letterpress cards plus the stamps to send them. This is art to give away, not to keep! This subscription is absolutely perfect for anyone who wants to start (or continue) sending letters in the mail to family and friends. A monthly subscription is $20, with free shipping.
DEAL: You can get 20% off from your first month by using the code NICE20.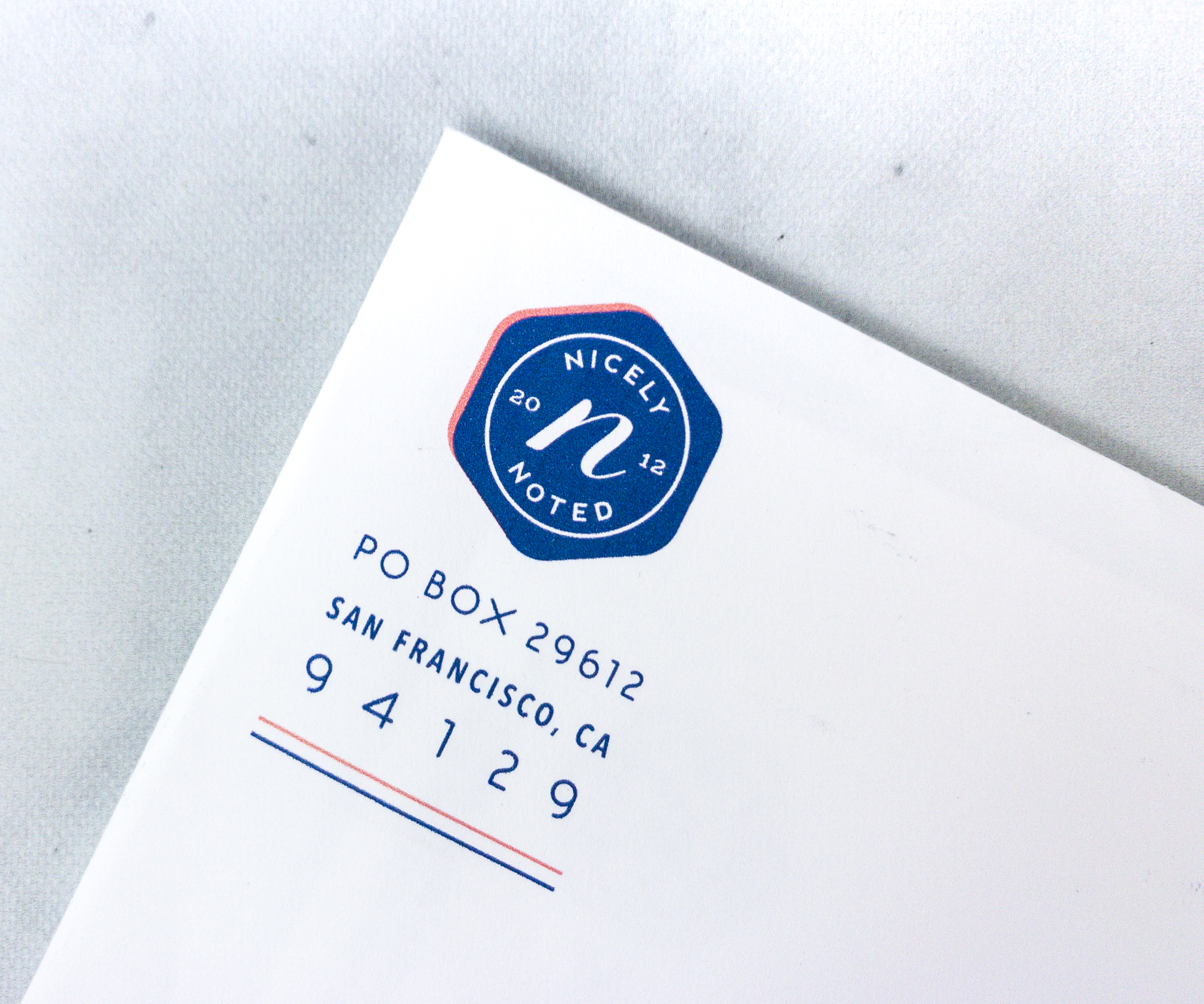 They included the return address for the subscription on the envelope as well.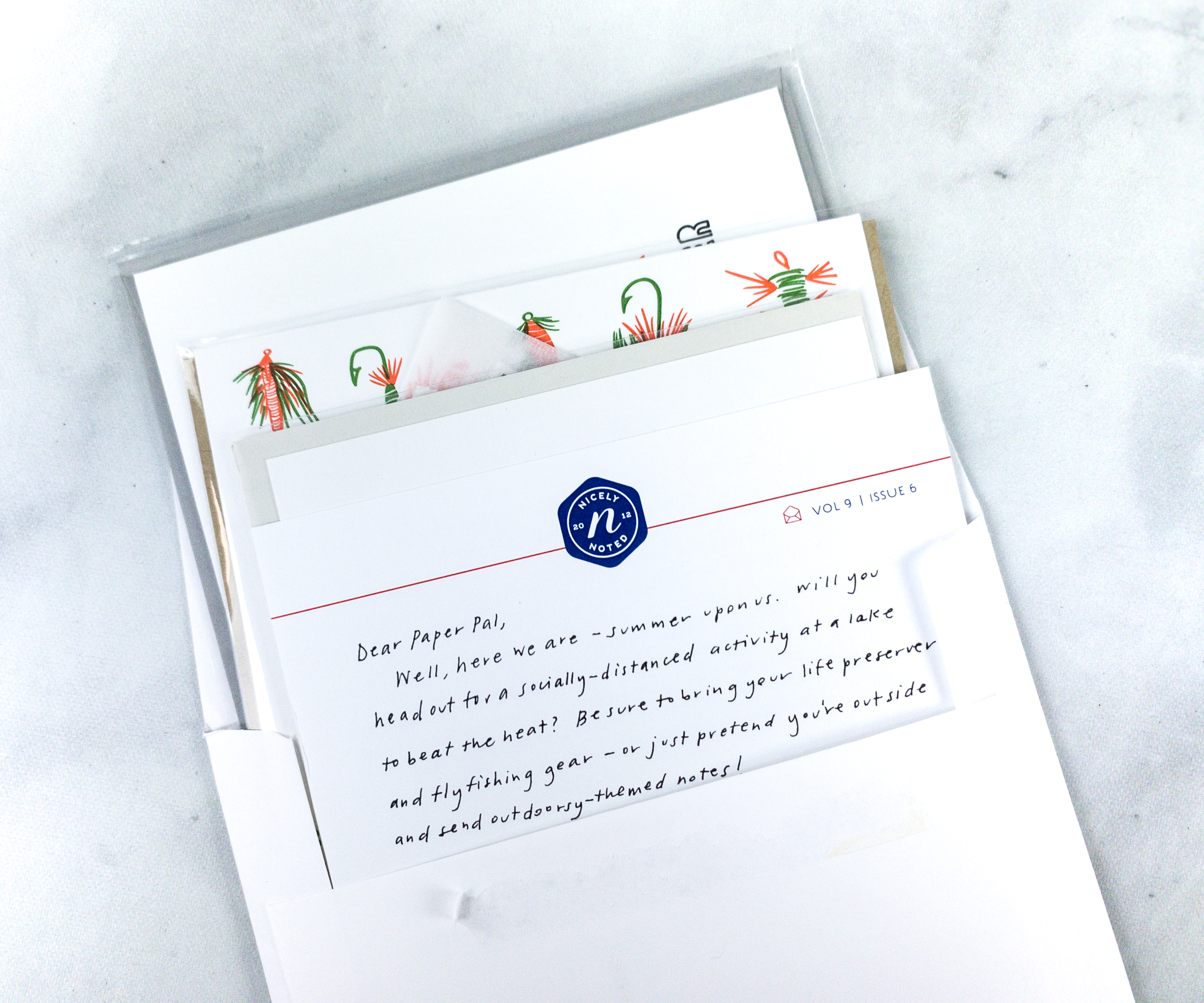 Everything fits a small white envelope. The packaging is simple, but what's important is that the items arrive in great condition.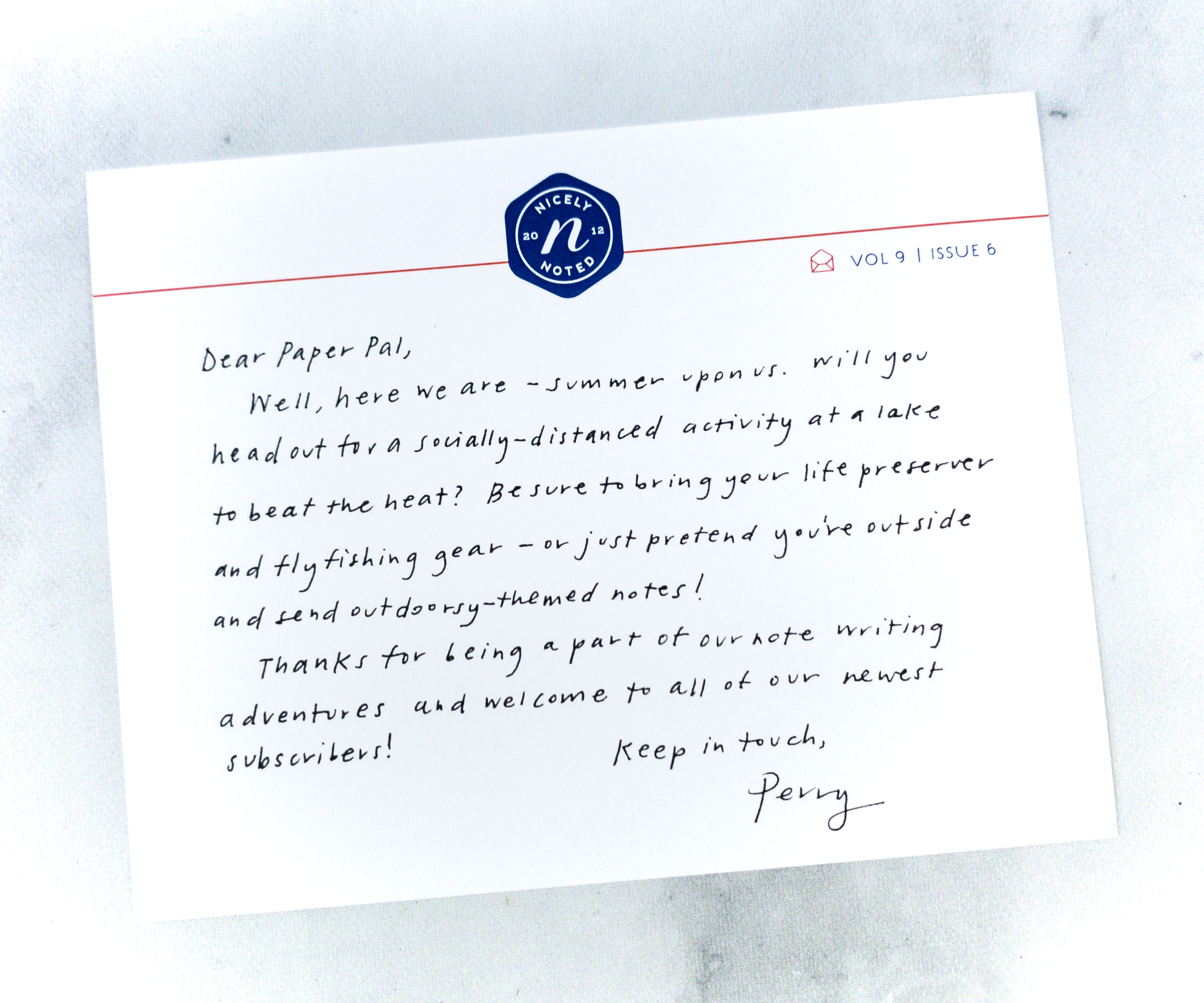 There's a letter from Nicely Noted.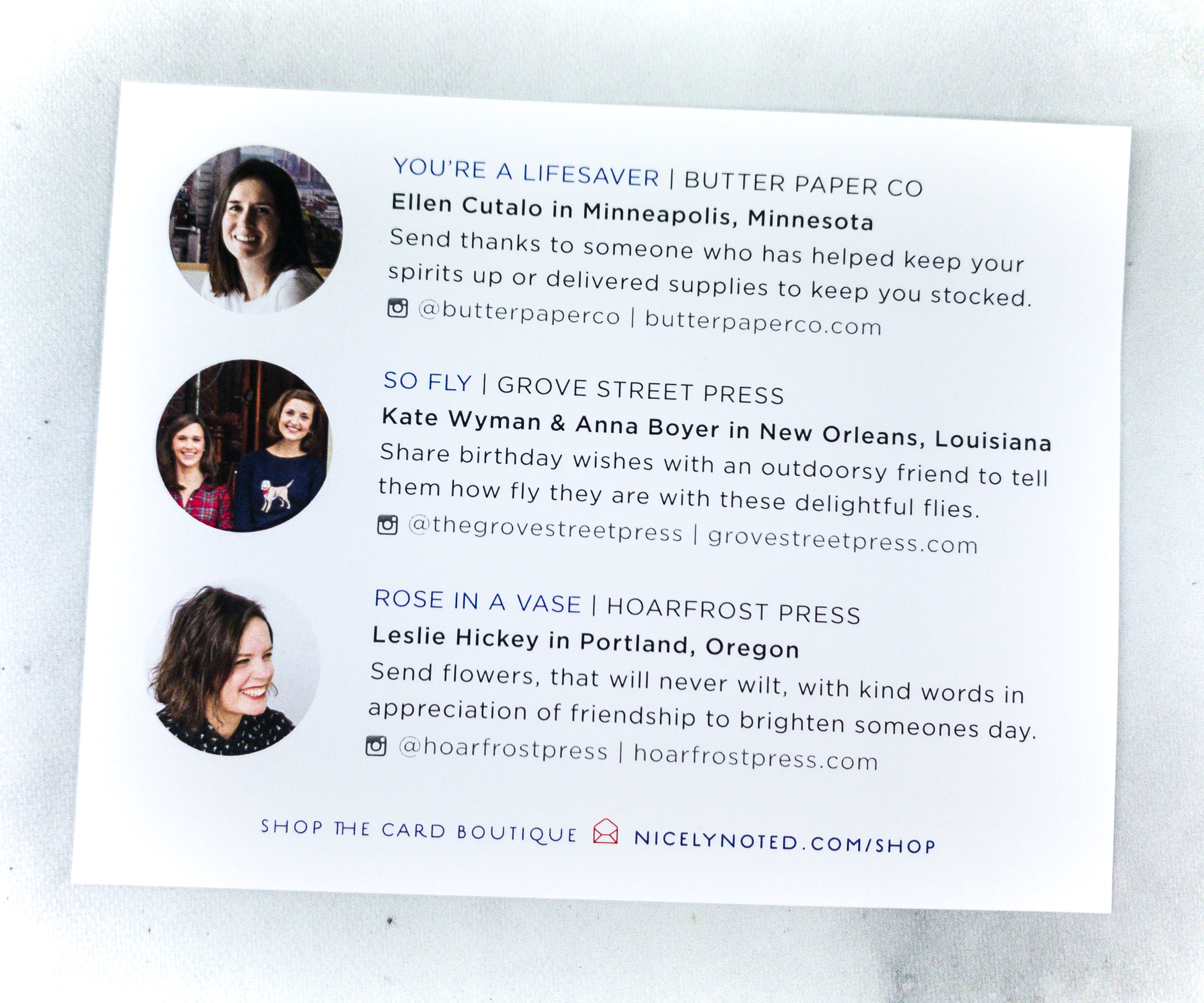 The card features artists behind this month's collection of letterpress cards. It's nice that Nicely Noted introduces their artists and the stories behind them as well.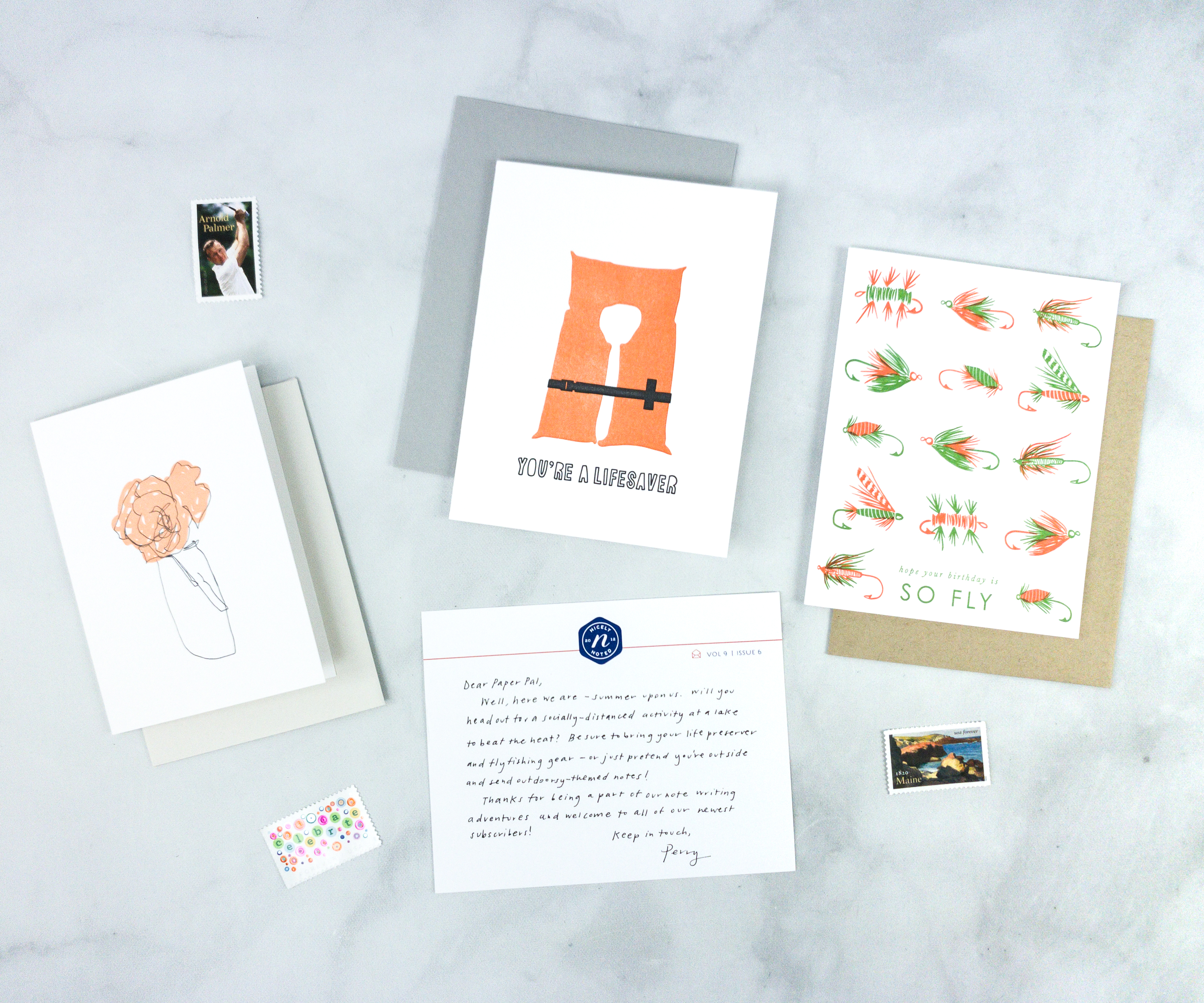 Everything I received this month!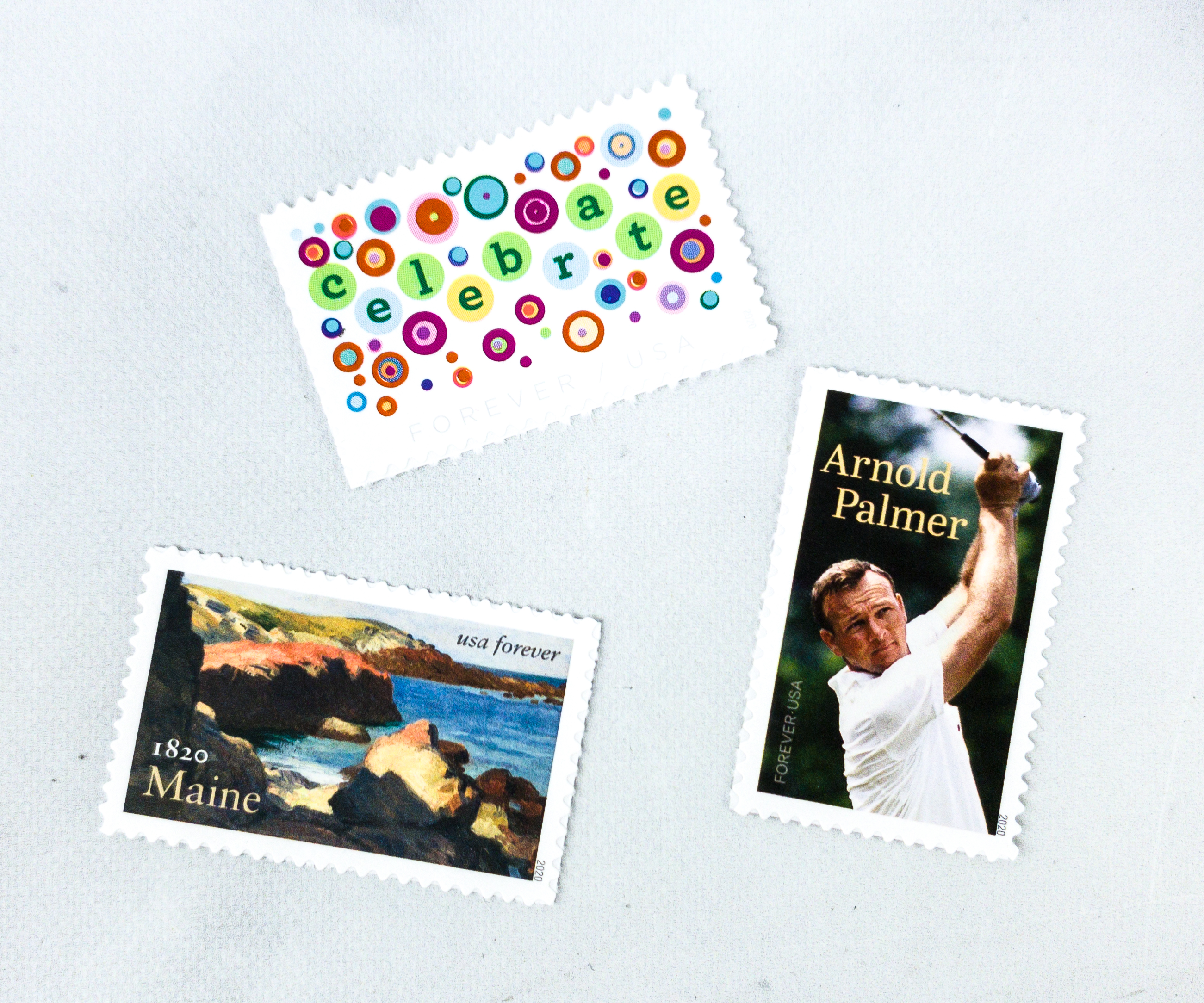 Mail Stamps. With every mailing, you will receive 3 stamps that you can mix and match with the cards. For this month, I got stamps that feature a colorful celebration stamp, Arnold Palmer, and the beautiful state of Maine!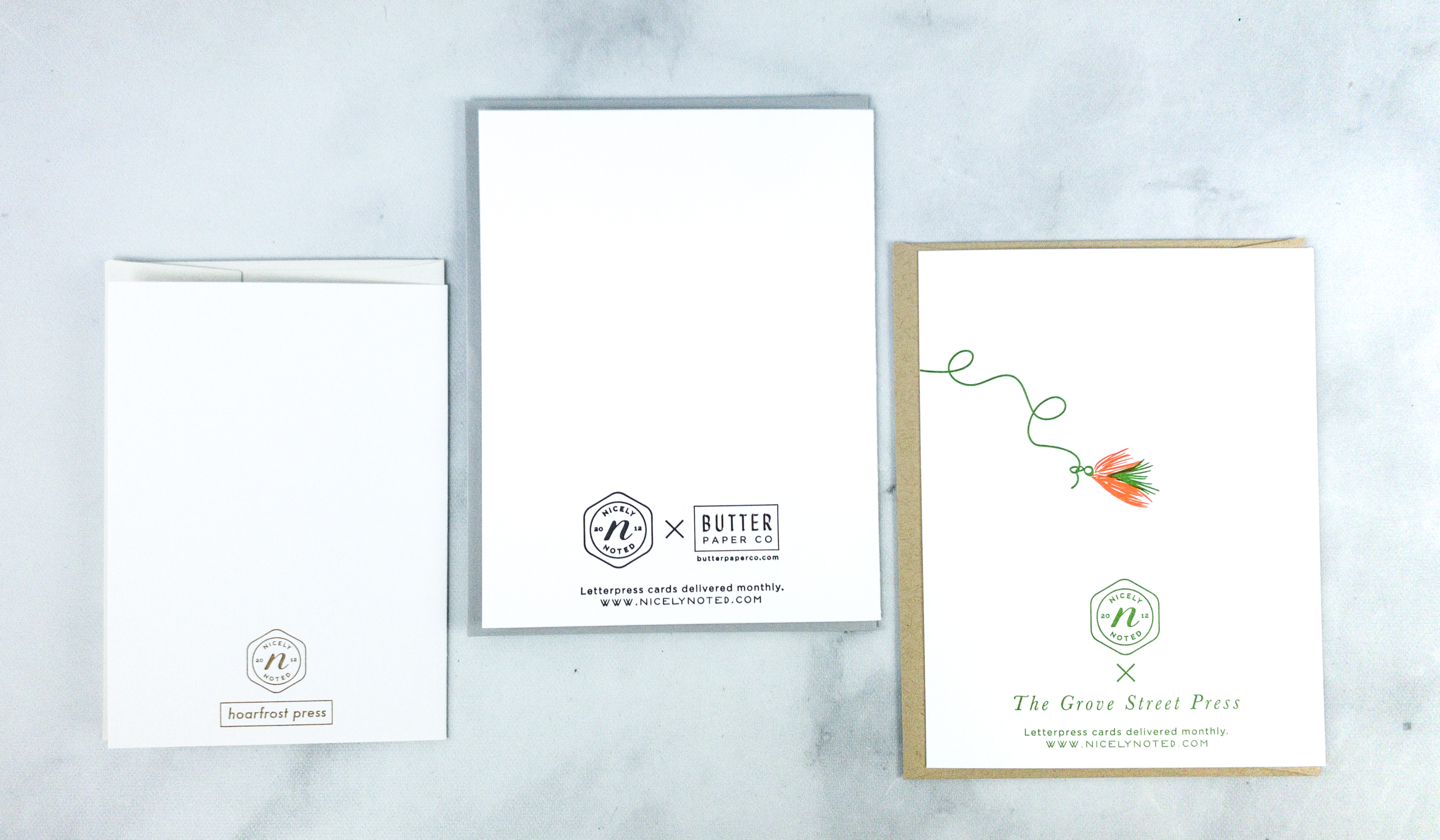 The cards are all stamped with the logo of the company, as well as the artists, so you will know where they came from. Each card also comes with its own envelope!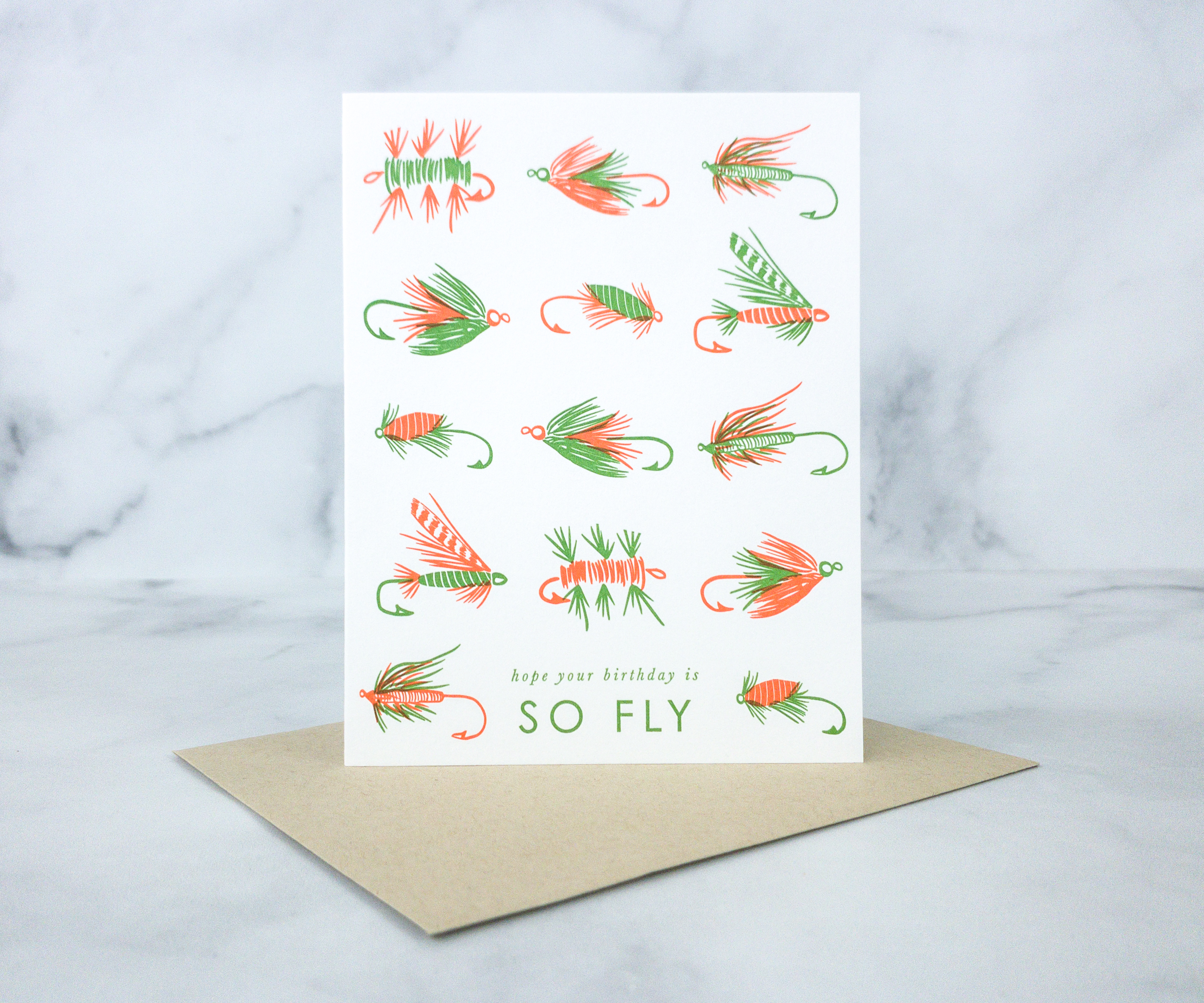 Grove Street Press So Fly ($6) Designed by Kate Wyman and Anna Boyer from New Orleans, Louisiana, this card is perfect for greeting a loved with on their special day. It features a unique representation of flies in green and orange, and it is also paired with a nice craft envelope.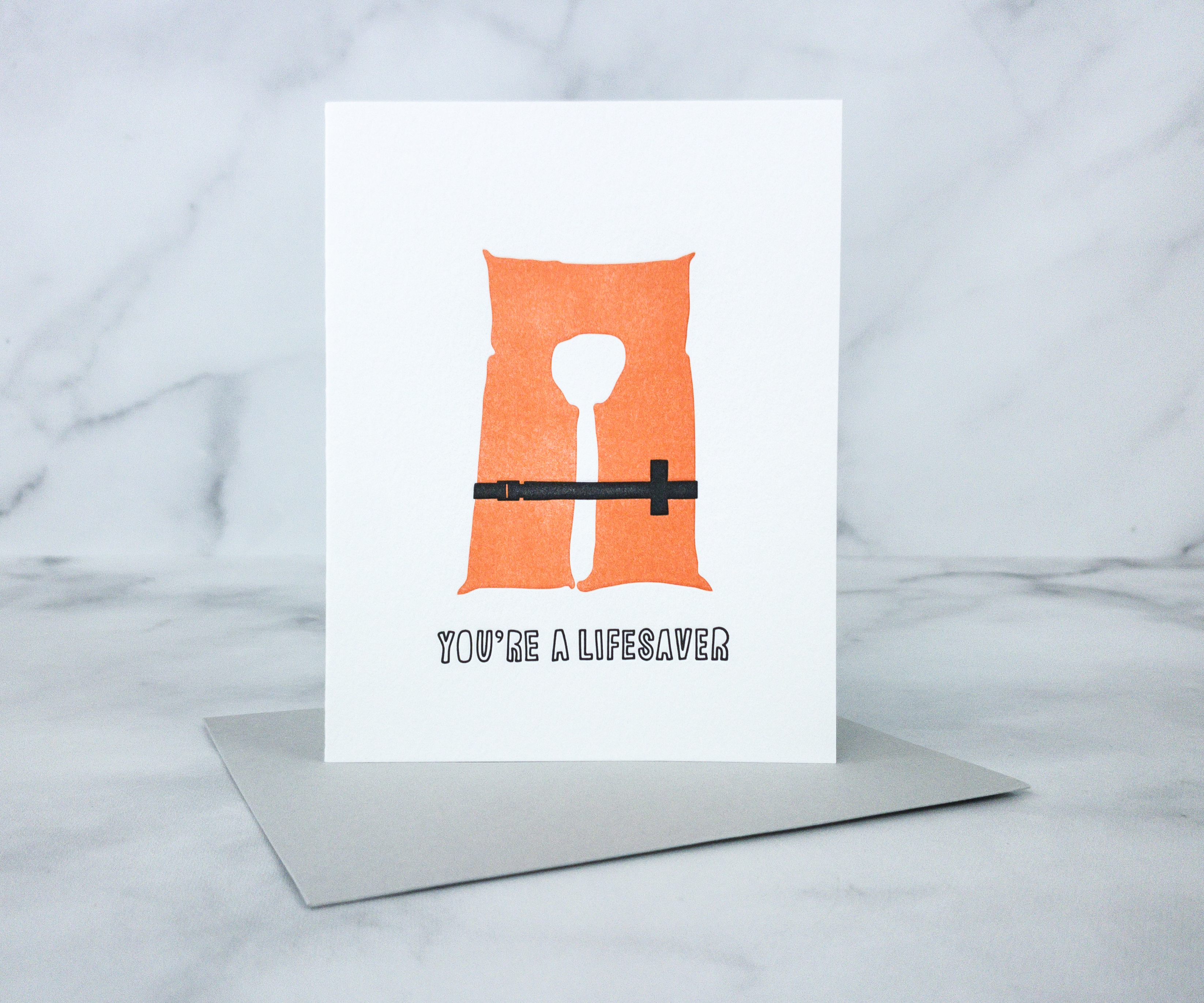 Butter Paper Co You're A Lifesaver ($5.50) Ellen Cutalo from Minnesota made this card that is overflowing with a feeling of gratitude, as it features a life jacket and the words "You're a lifesaver". This is just the perfect card to send to a person whom you treat as a hero, and who have done and conquered their own fears just to make sure you're safe and sound. It comes with a beautiful silver envelope.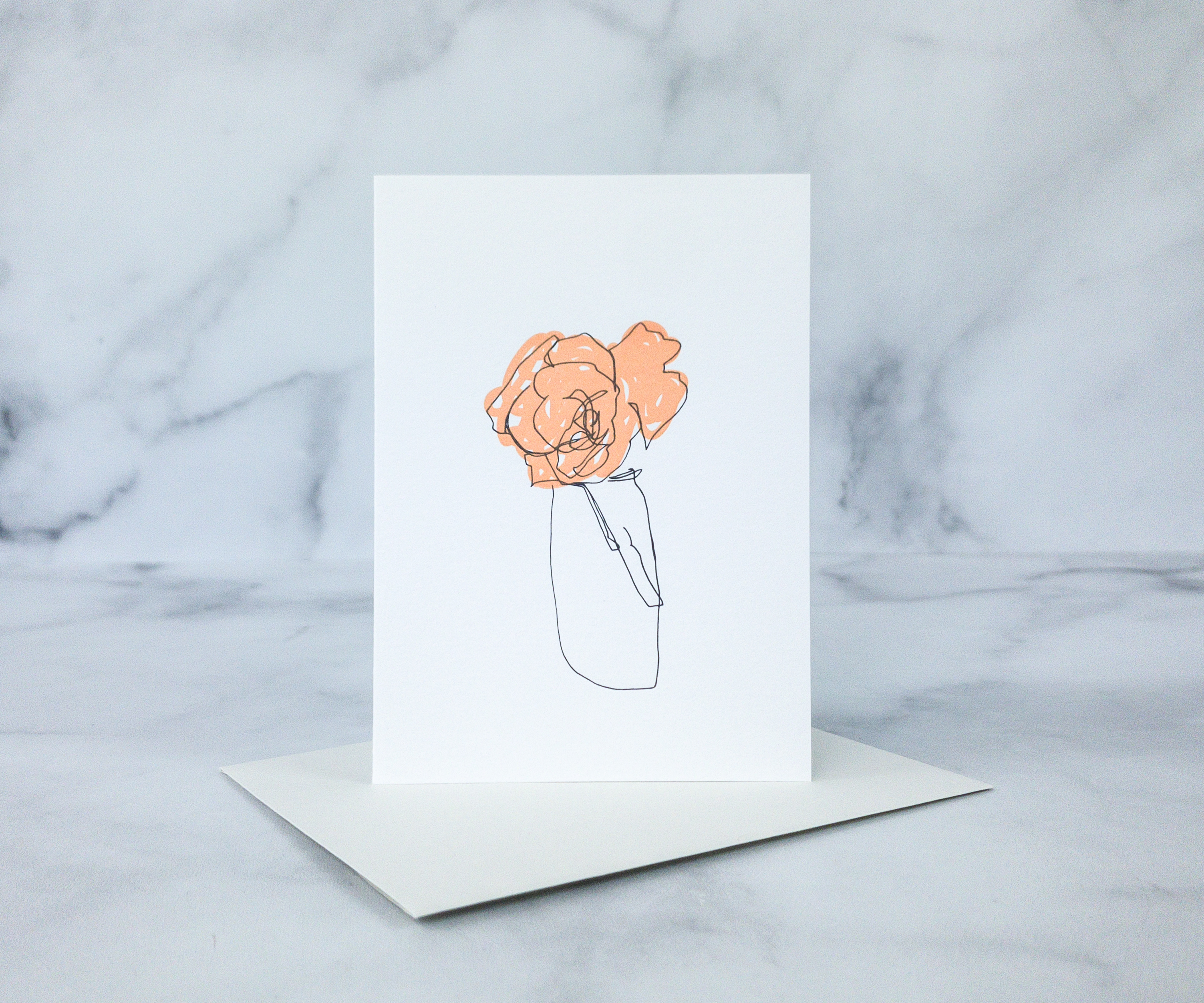 Hoarfrost Press Rose In A Vase. This minimalistic card is designed by Leslie Hickey from Portland, Oregon. It's pretty unique, featuring a flower doodle and a single color on the petals. It's a perfect card to send for any occasion or even when there's no occasion. Just like the other cards, it comes with an envelope.
Nicely Noted curates great greeting cards for different occasions, and this month, I got a birthday card, a thank you card, and a "just because" card. This is one of the best subscriptions for people like me who still love sending greeting cards to friends and family members. There's something so special about handwritten messages and with Nicely Noted, it's easy to make sure that you have a new stash of cards that you can use for that. The cards even come with envelopes and stamps so you can send them right away after writing!
What do you think of this month's cards?