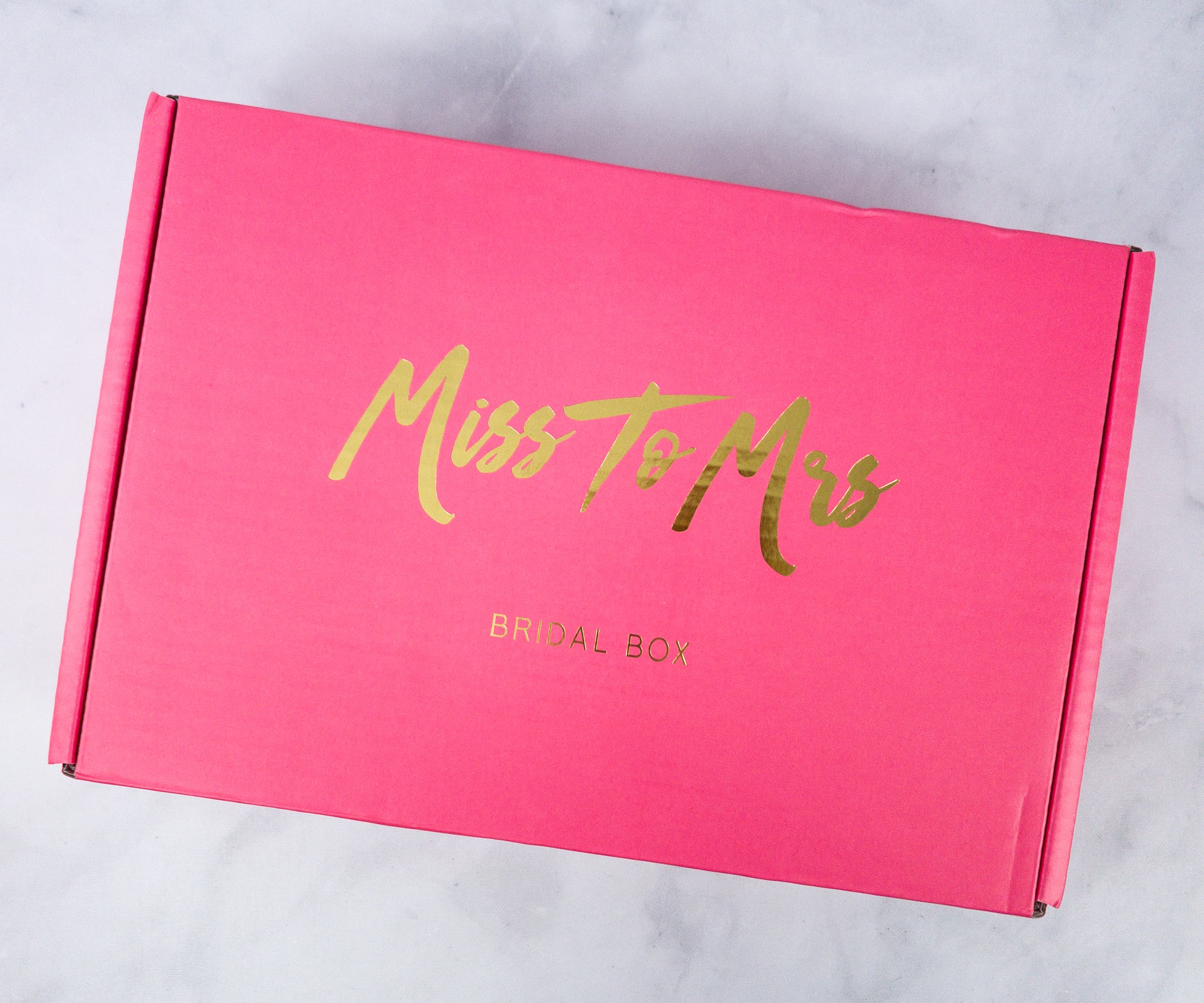 Miss to Mrs. Bridal Box is a wedding subscription service made for brides-to-be. The box costs $35 each. Each month, receive stunning bridal accessories, planning tools, apparel, decor ideas, and wedding day essentials. An example is the "Let's Plan This" themed box which is all about items to help at any stage of wedding planning. Engagement ring wipes kit to keep that rock sparkly, a "Bride-To-Be" Tumbler for all those ring selfies, wedding day cards, and more.
DEAL: Get 30% off your first box! Use coupon code BOX30.
Everything is wrapped in white tissue paper with the box's logo printed all over it.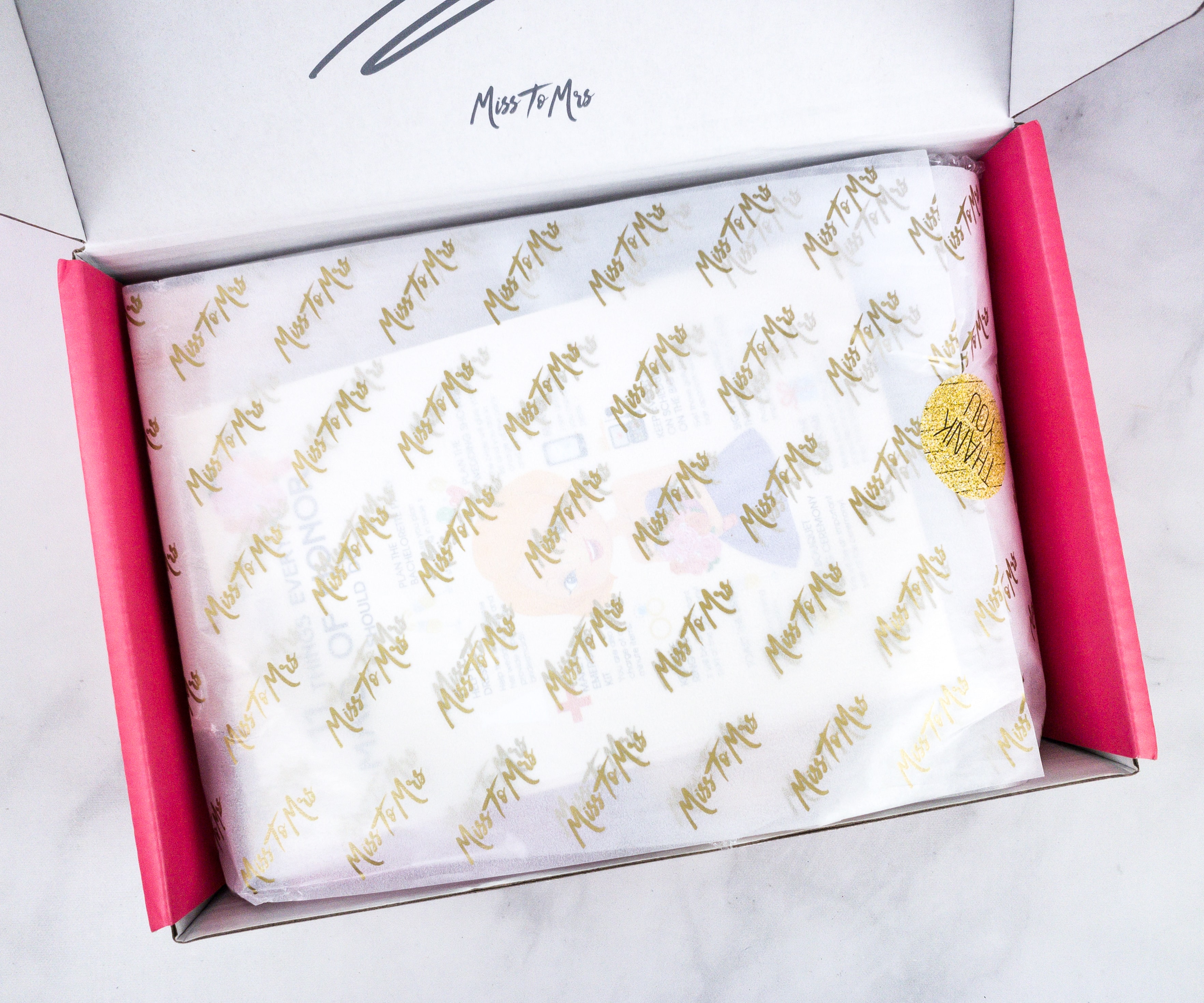 It's also sealed with a "Thank You" sticker.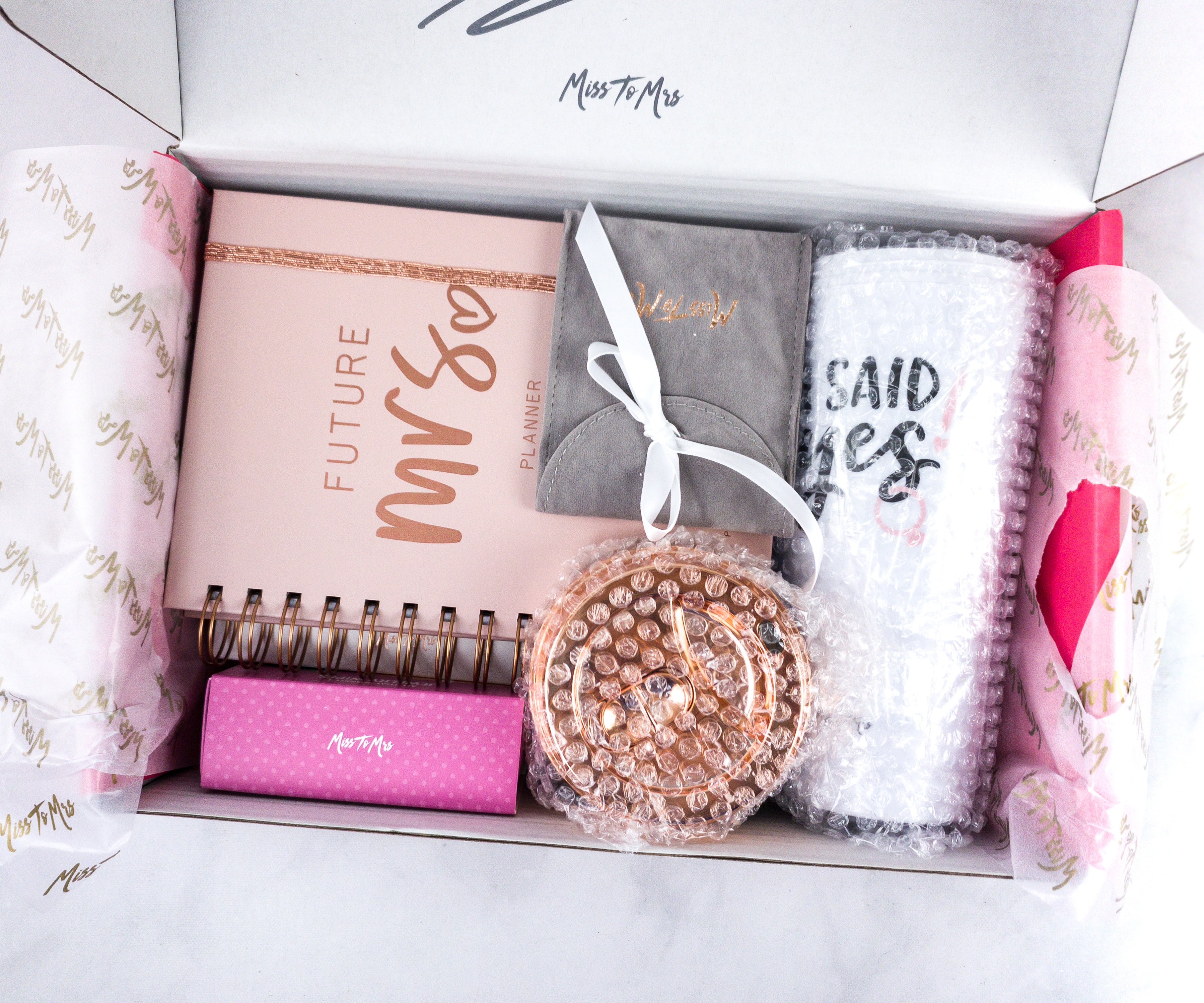 Some of the items were even packed with bubble wrap for protection during shipping.
There's a pamphlet that encourages us to send a feedback for a chance to win a free box!
Of course, there's also a card that lists all the items inside!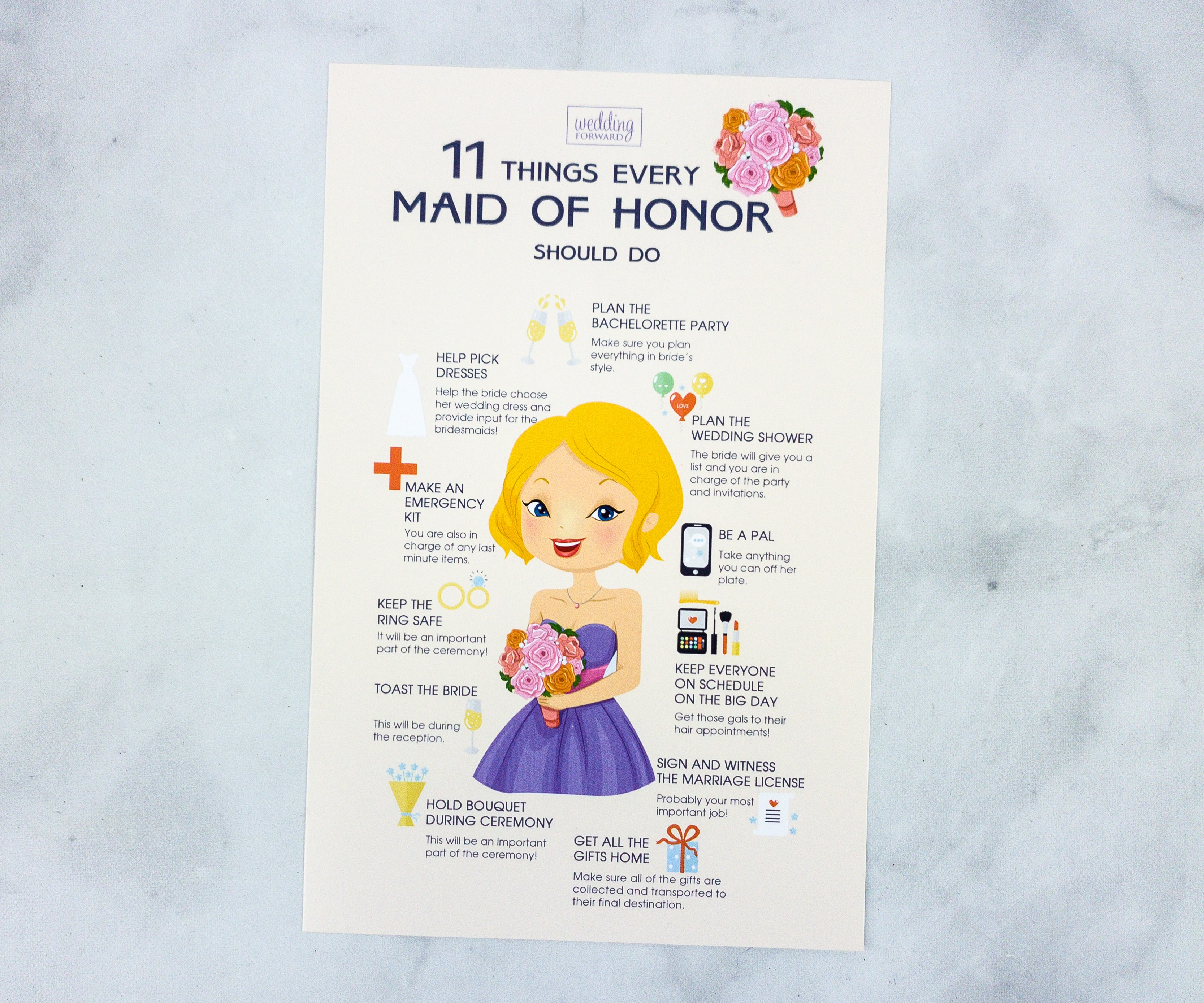 Next up is a card that lists down the things that are expected if you're chosen as a Maid of Honor.
There are some wedding hacks as well!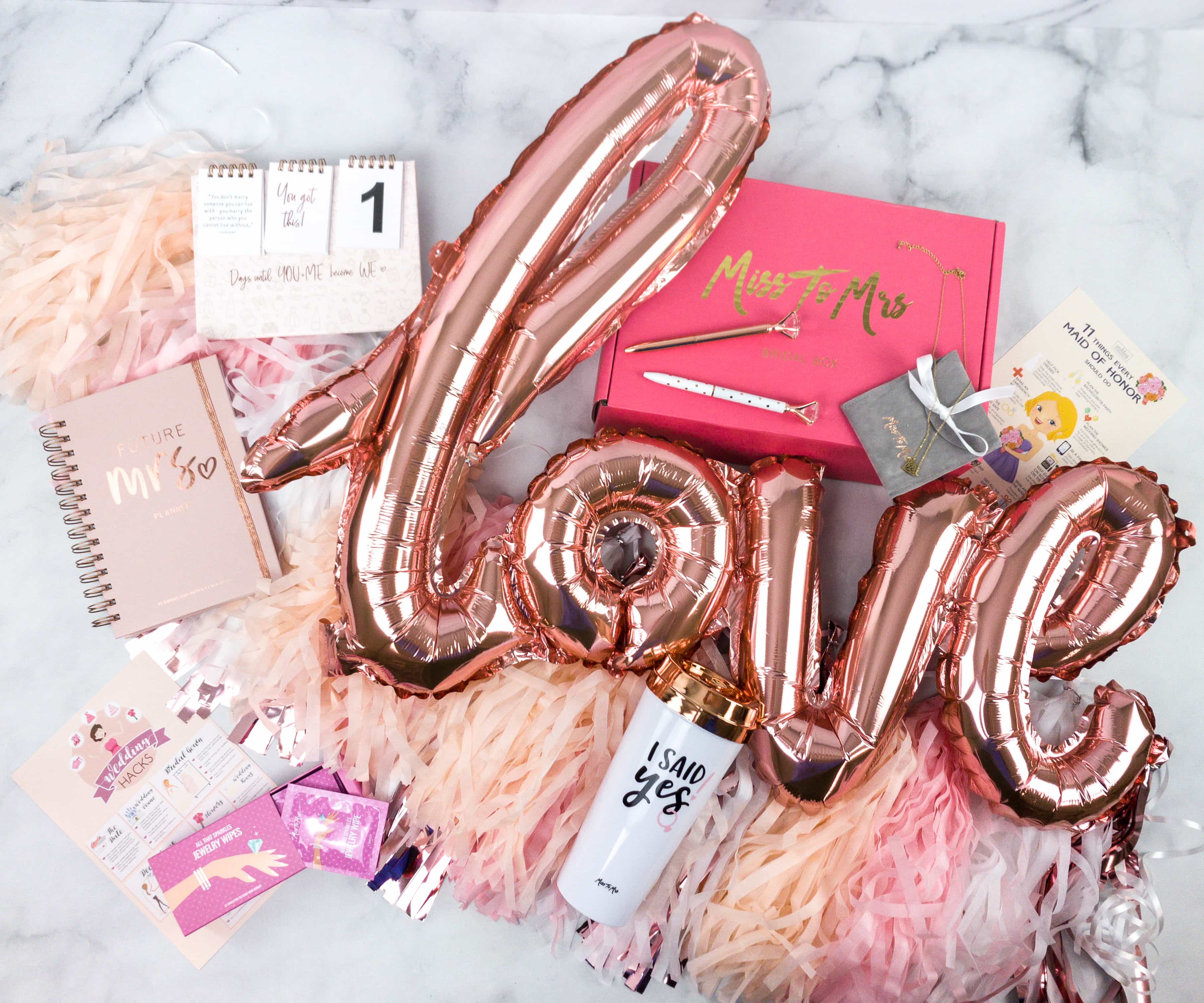 Everything in my box!
Wedding Day Countdown Calendar. It's a cute countdown calendar that you can put on your desk to remind you that a new chapter of your life is just right around the corner.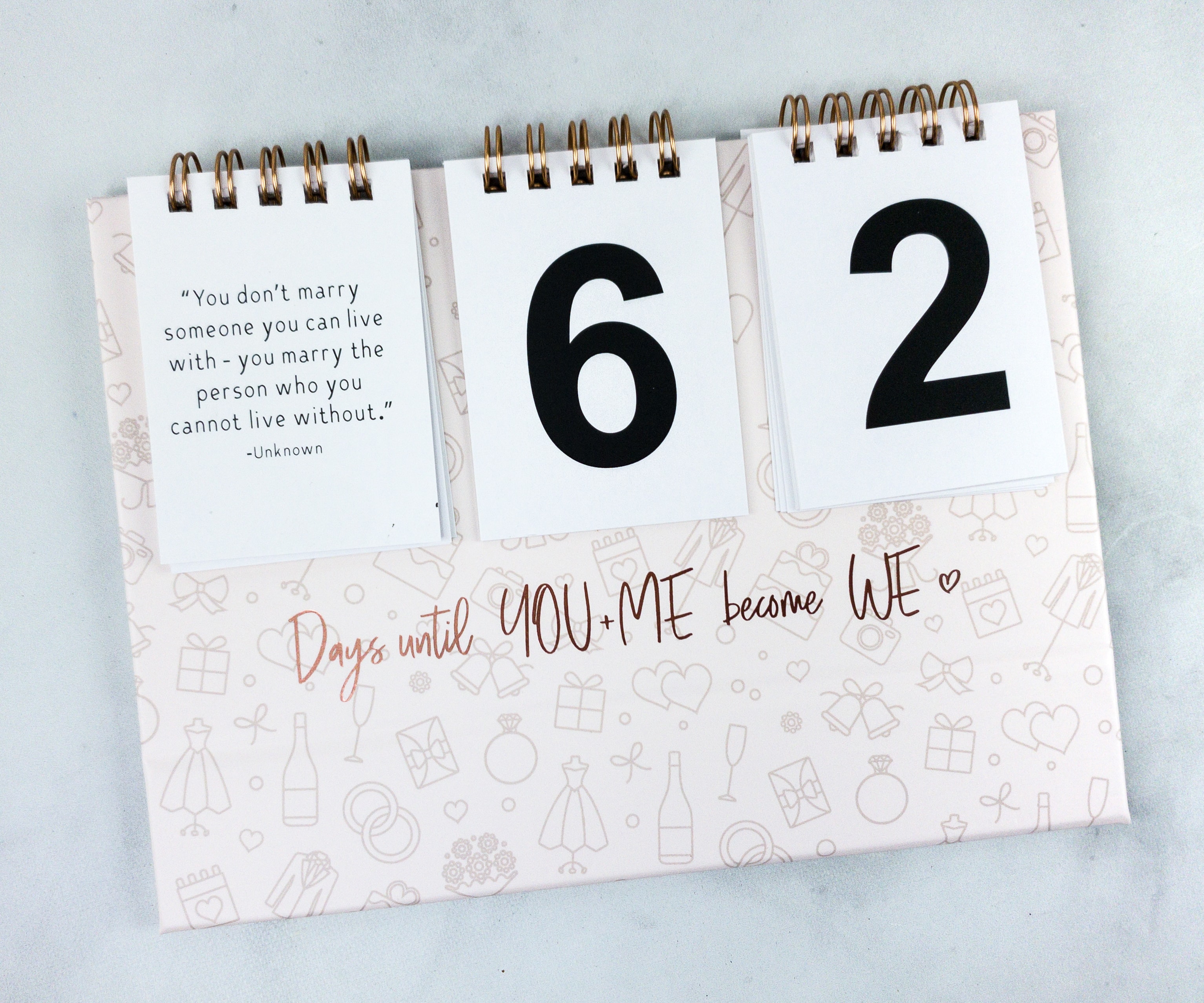 There are cute quotes at the back of each card as you flip the numbers over and the big day nears!
The design is simple but festive! I love the foiled rose gold font saying "Days Until You + Me become We".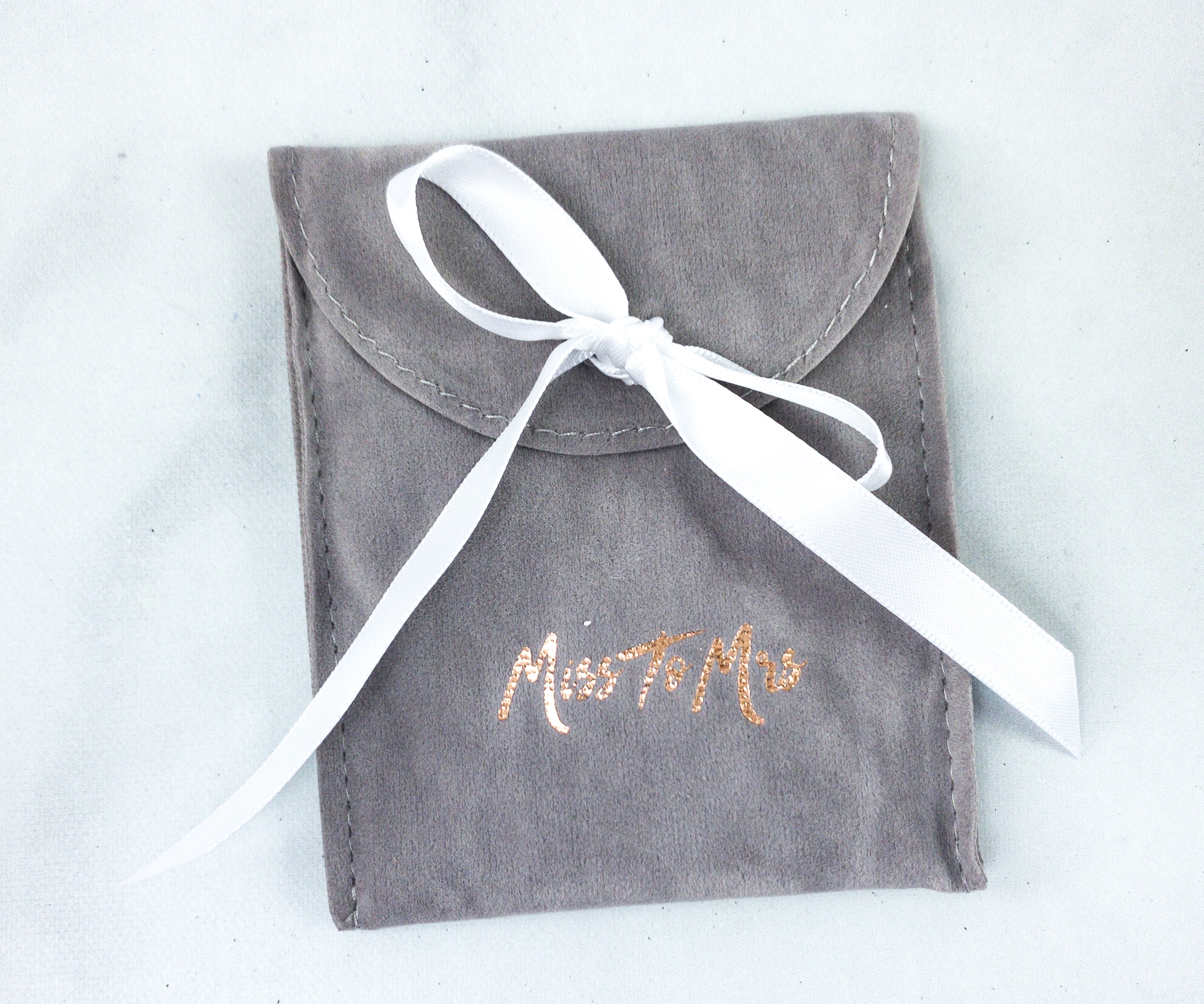 18k Gold Plated Necklace. The necklace was packed inside a reusable gray felt pouch. It has the Miss To Mrs branding in front and there's also a white ribbon to secure the item inside.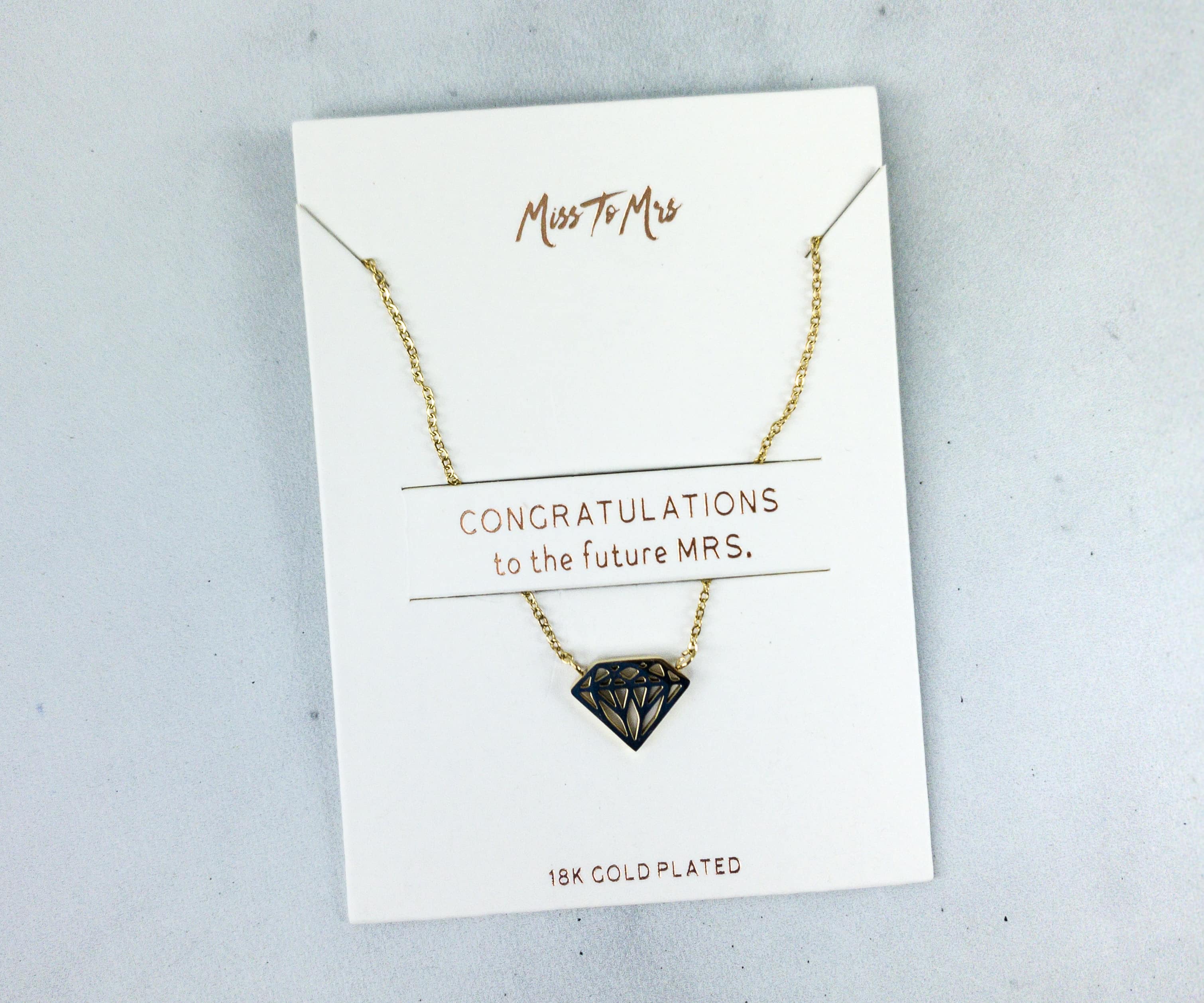 The gold plated necklace is pretty! It came in a card packaging to protect it from moving and tangling during transit. The card also says "CONGRATULATIONS to the future MRS."!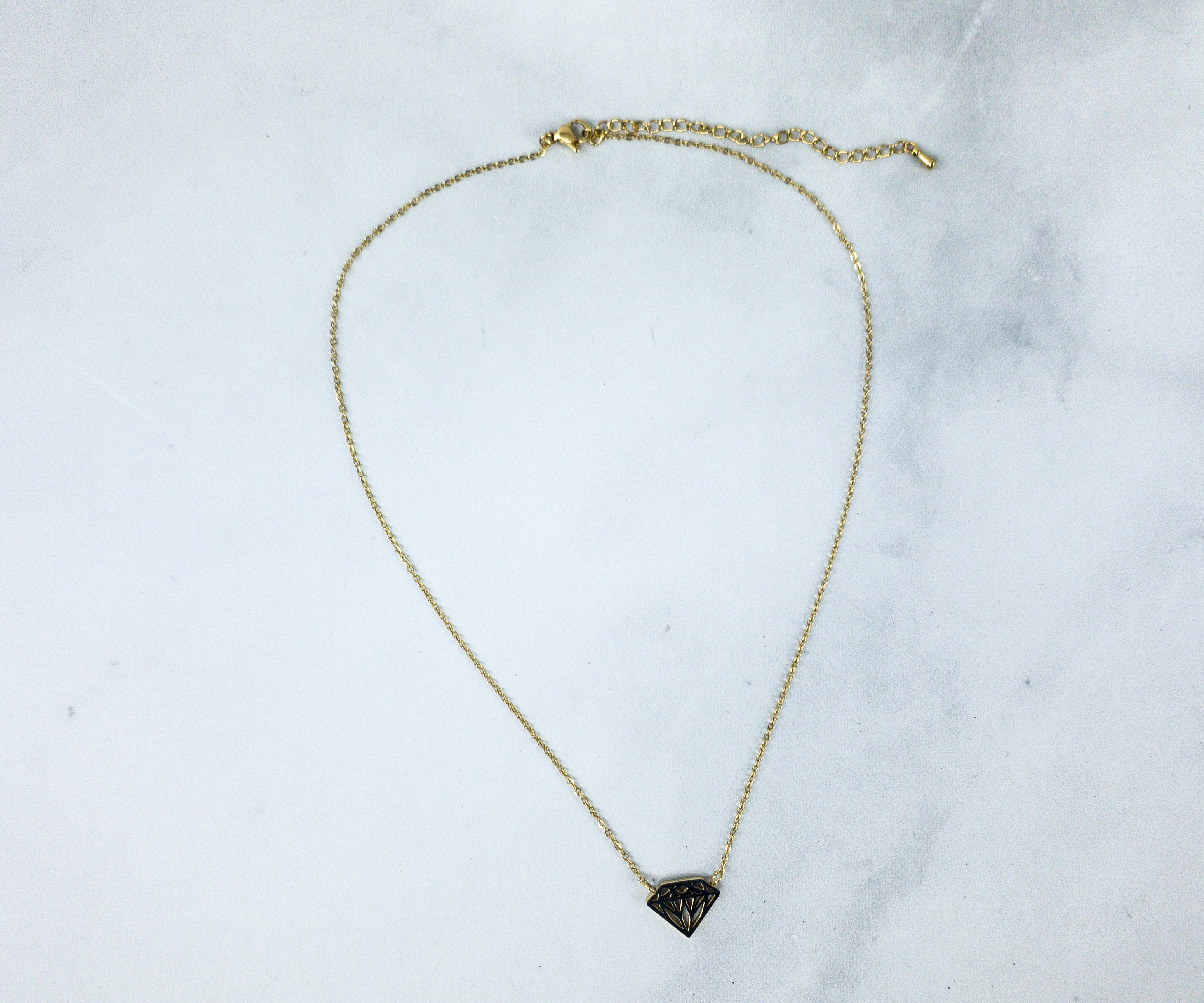 The necklace is gold-plated and it has a built-in extender for when you want to wear it hanging lower on your neck.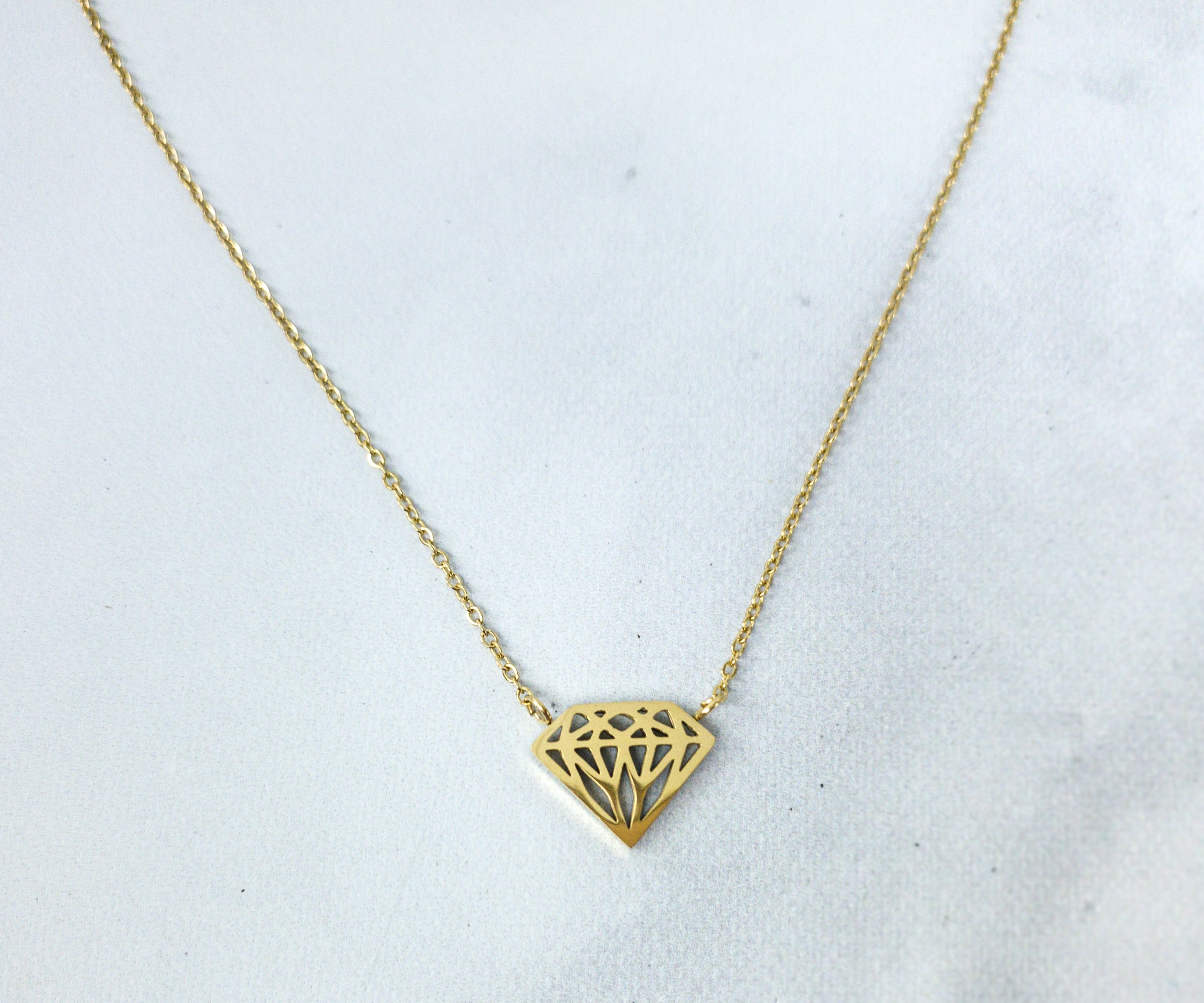 It has a diamond-shaped pendant that looks so cute! It's something you can wear on a daily basis to remind you that your big day is coming!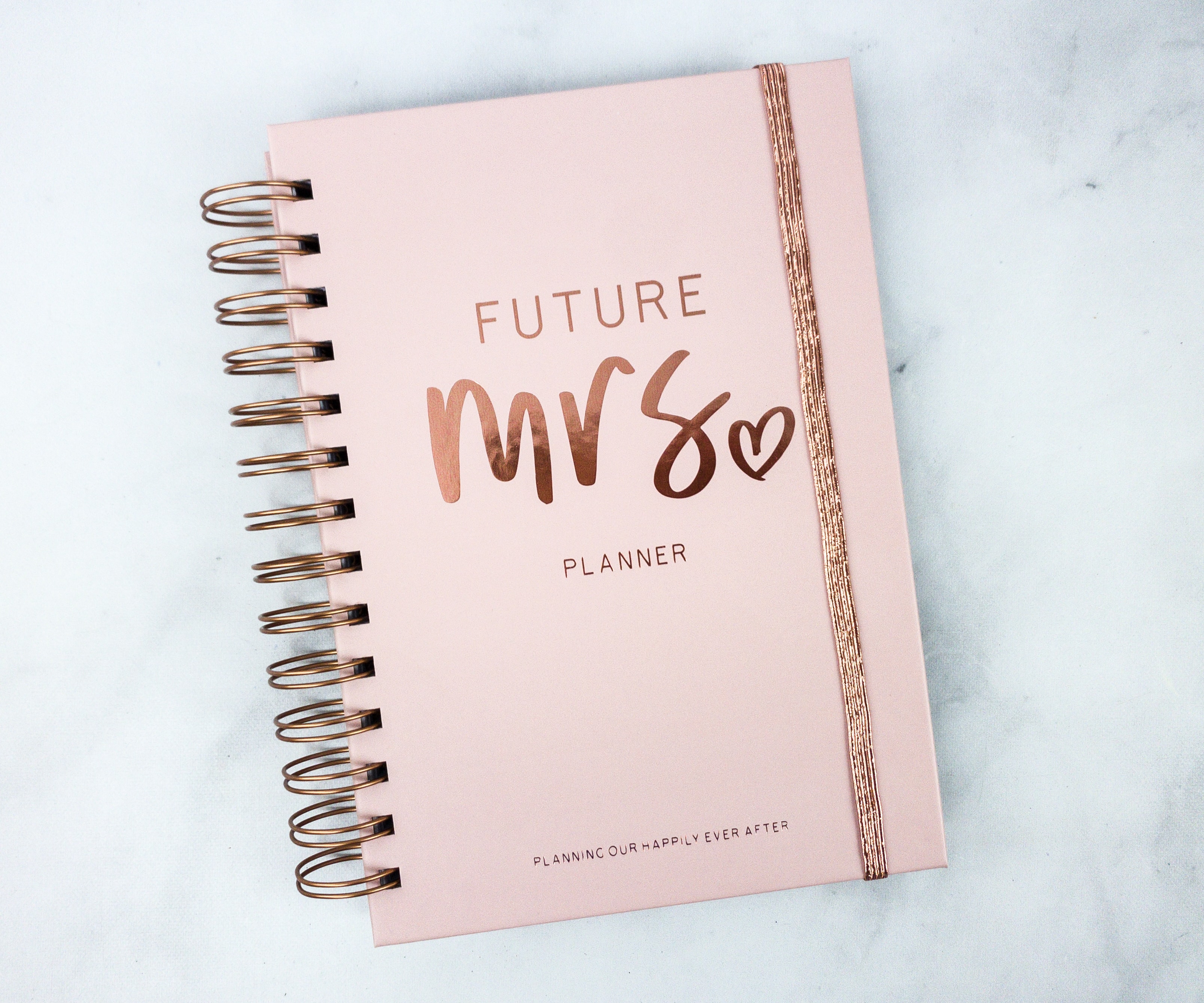 Future Mrs Planner. To keep track of wedding preparations, they also included a planner in the box! It's in rose gold and there's even a built-in band to secure the planner.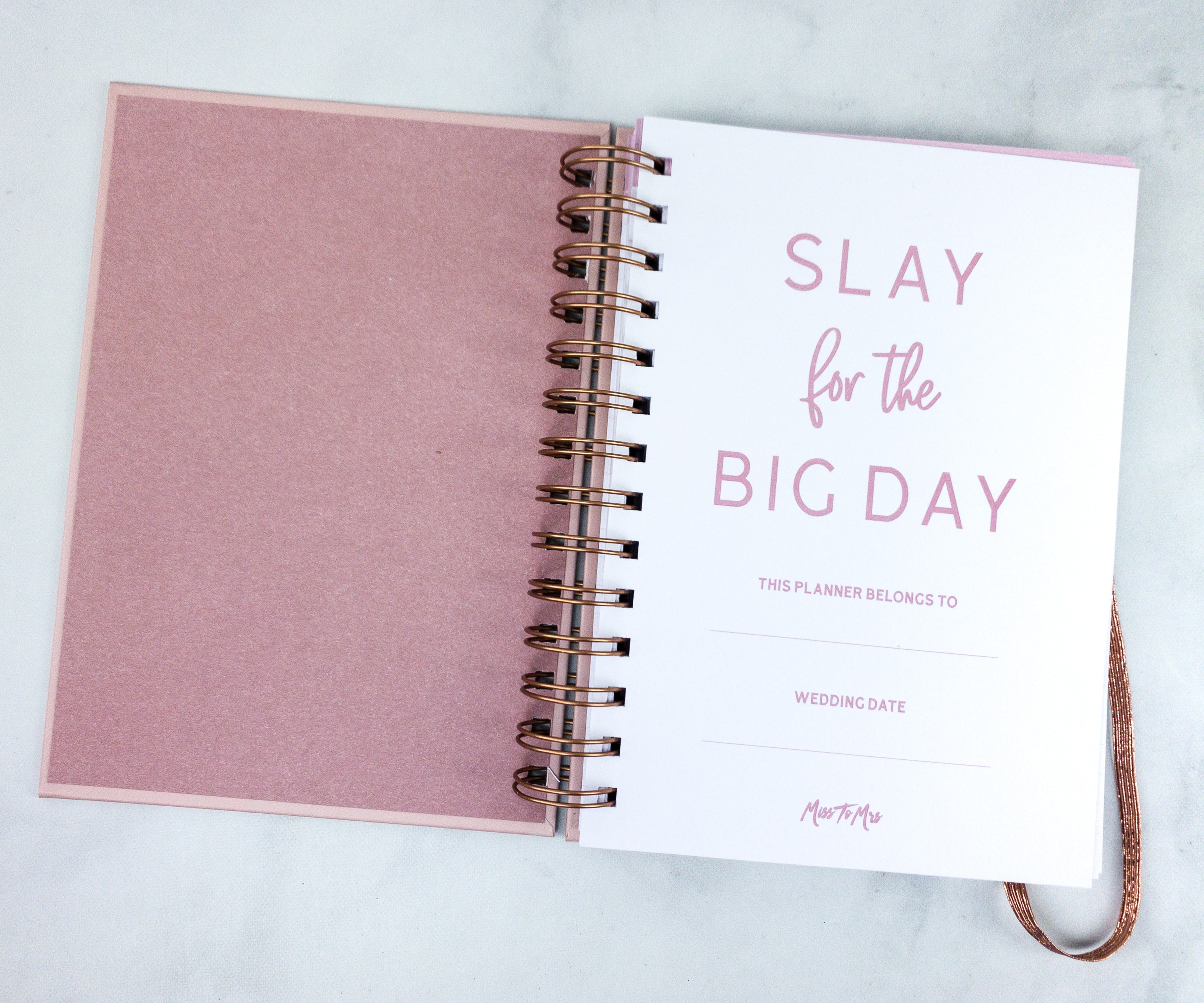 There's a space where you can put your name and your wedding date, and then you can start with the planning!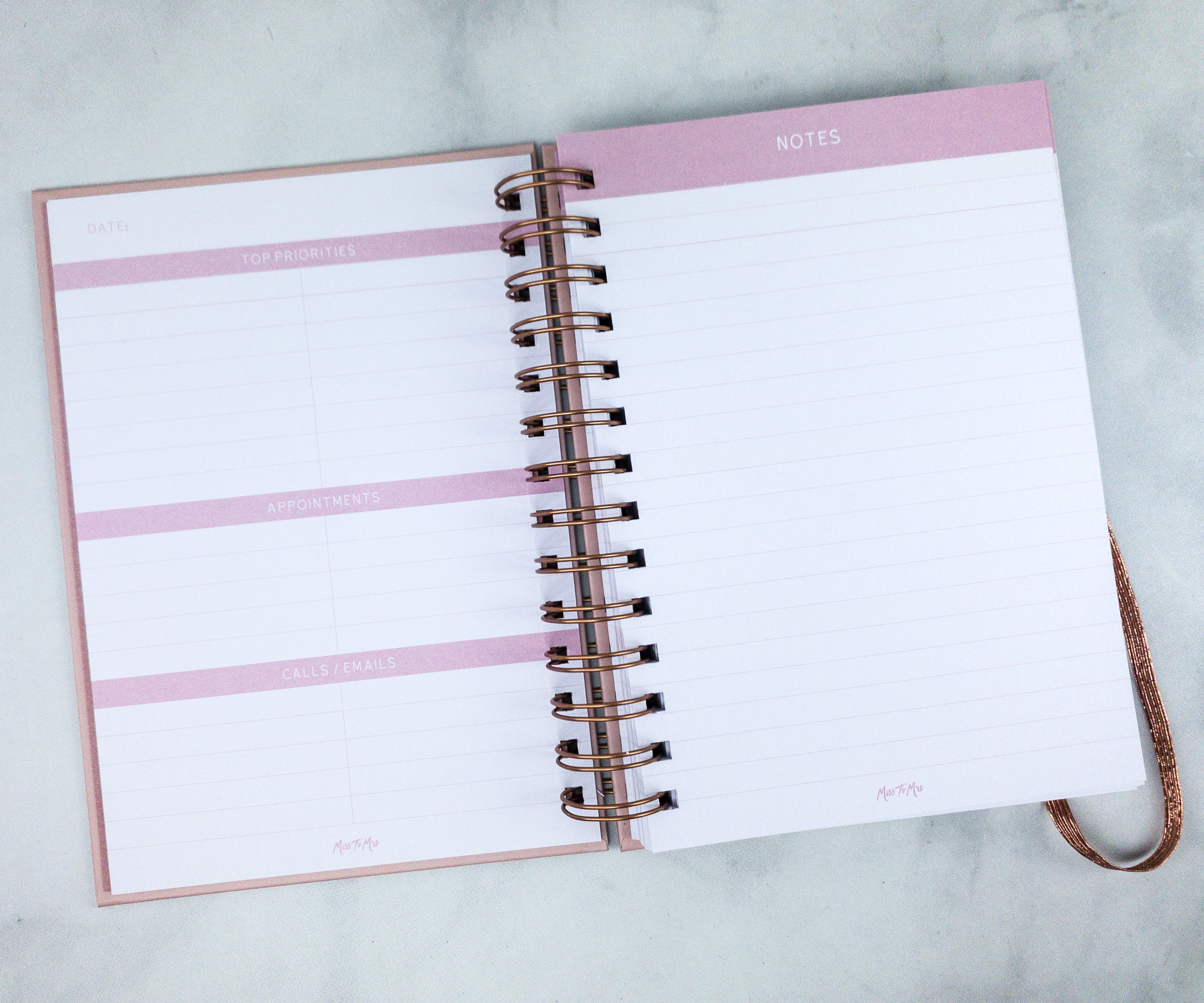 It has a section for Top Priorities as well as Appointments and Call/Emails you would need to make. There is also enough space for you to put other notes! Whether you would like to see more choices or you're good with what was presented, you can put it all here in writing so you won't forget!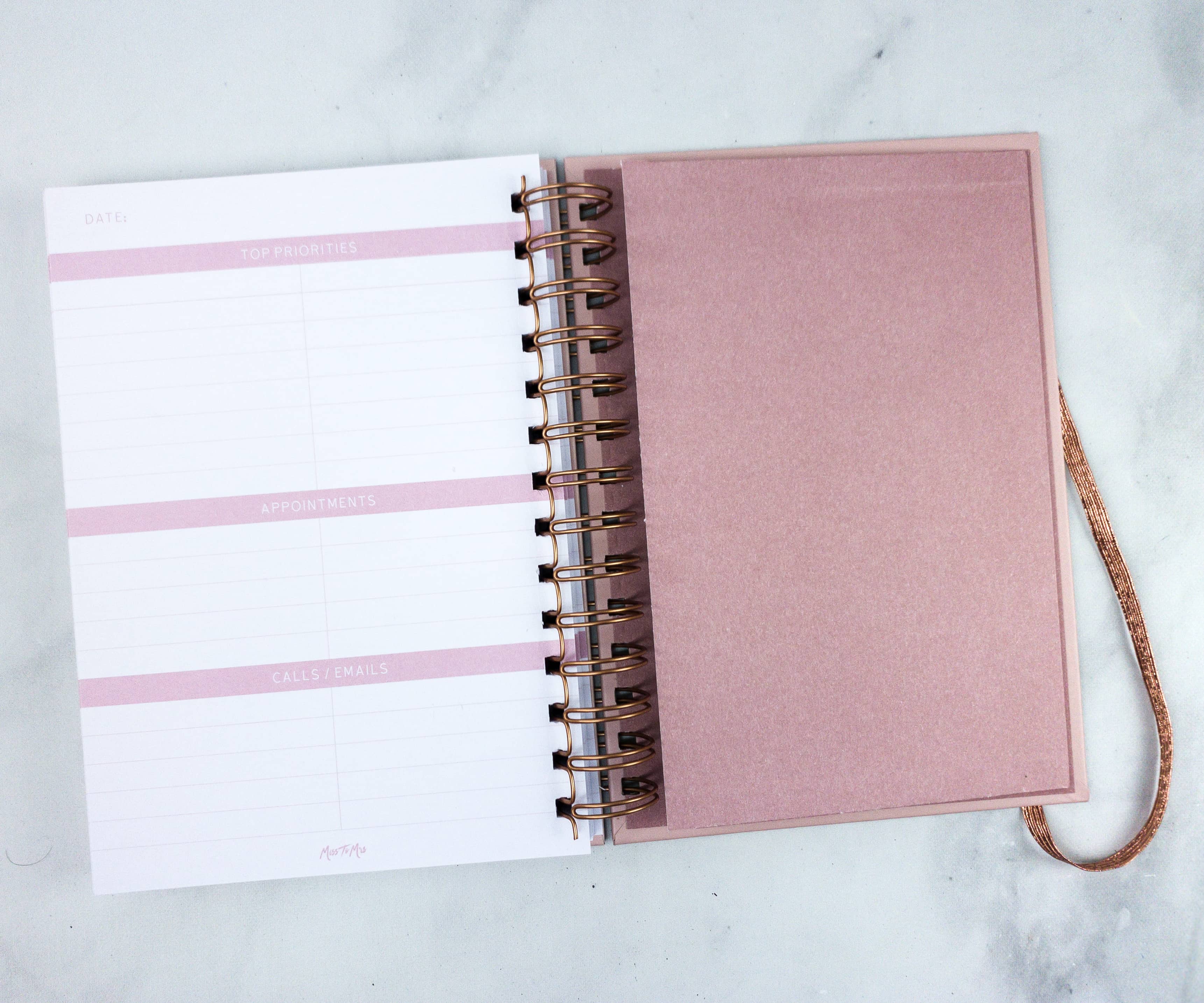 There is also a small envelope in the back where you can put receipts and other small items you need in planning your big day!
I Said Yes! Tumbler. Of course, you should never forget to stay hydrated even after all the planning! This statement tumbler is a sure way to let everyone know you're the bride-to-be!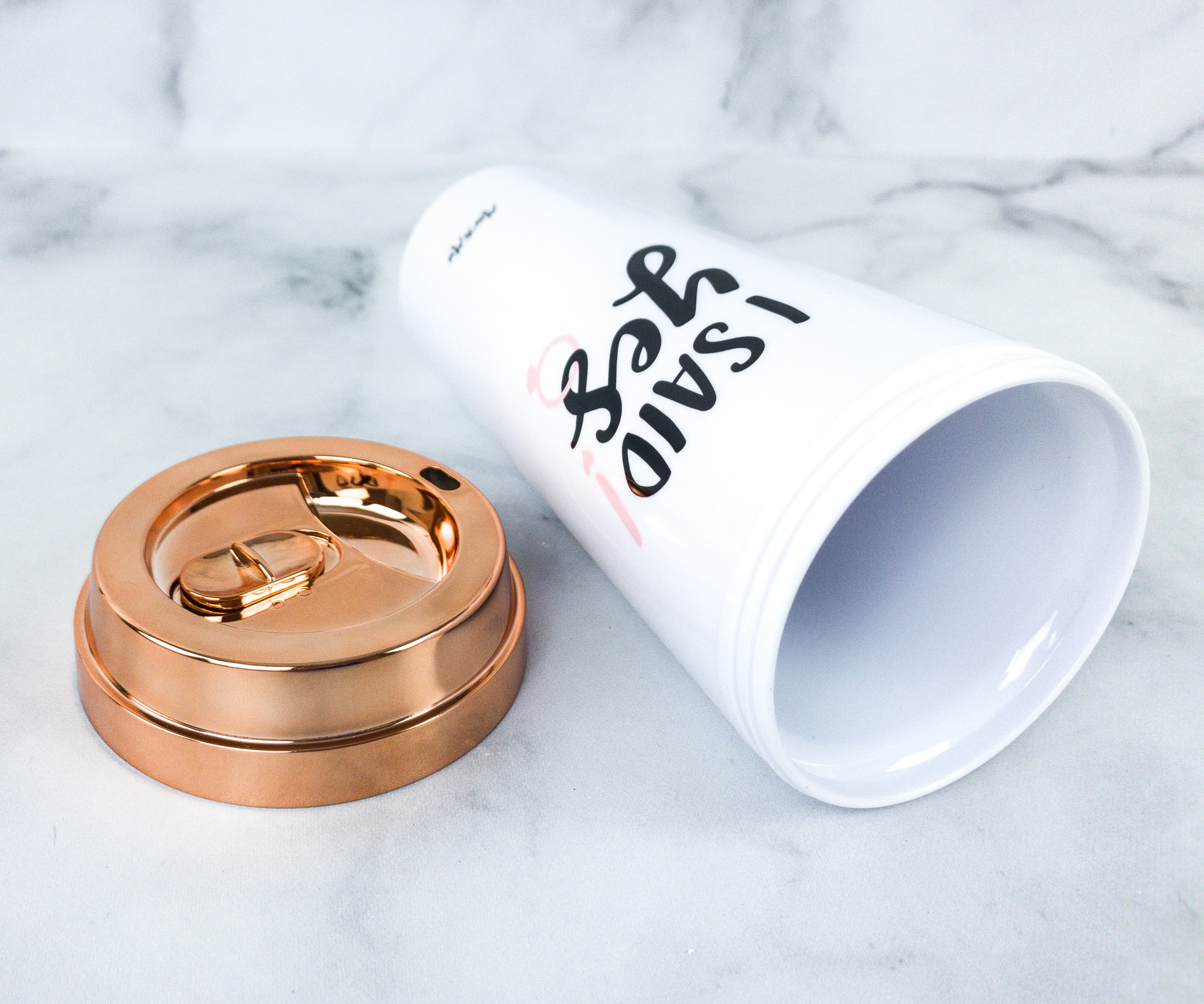 I love the rose gold-hued chrome lid! It's chic and looks amazing! This is a perfect tumbler to bring while planning the big day.
All That Sparkles Jewelry Wipes. Of course, the precious stone on your fingers should always be sparkly so the box also includes these wipes that'll keep the ring in tip-top shape!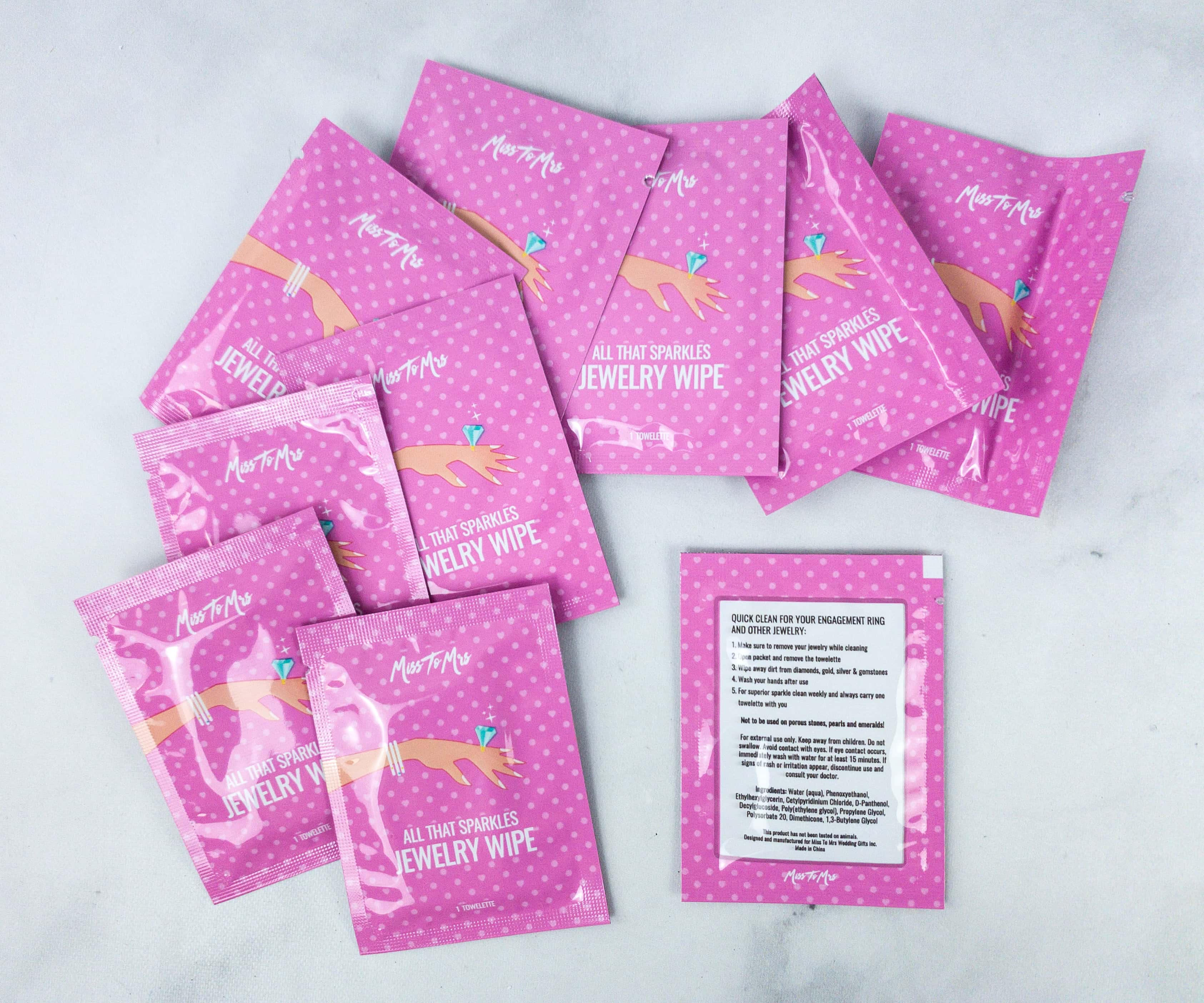 These came in individual packagings. You can bring some on your pouch and not worry if they're drying out because you'll only open what you would use! It's a convenient way to take care of that precious stone on your finger or any of your jewelry anytime, anywhere.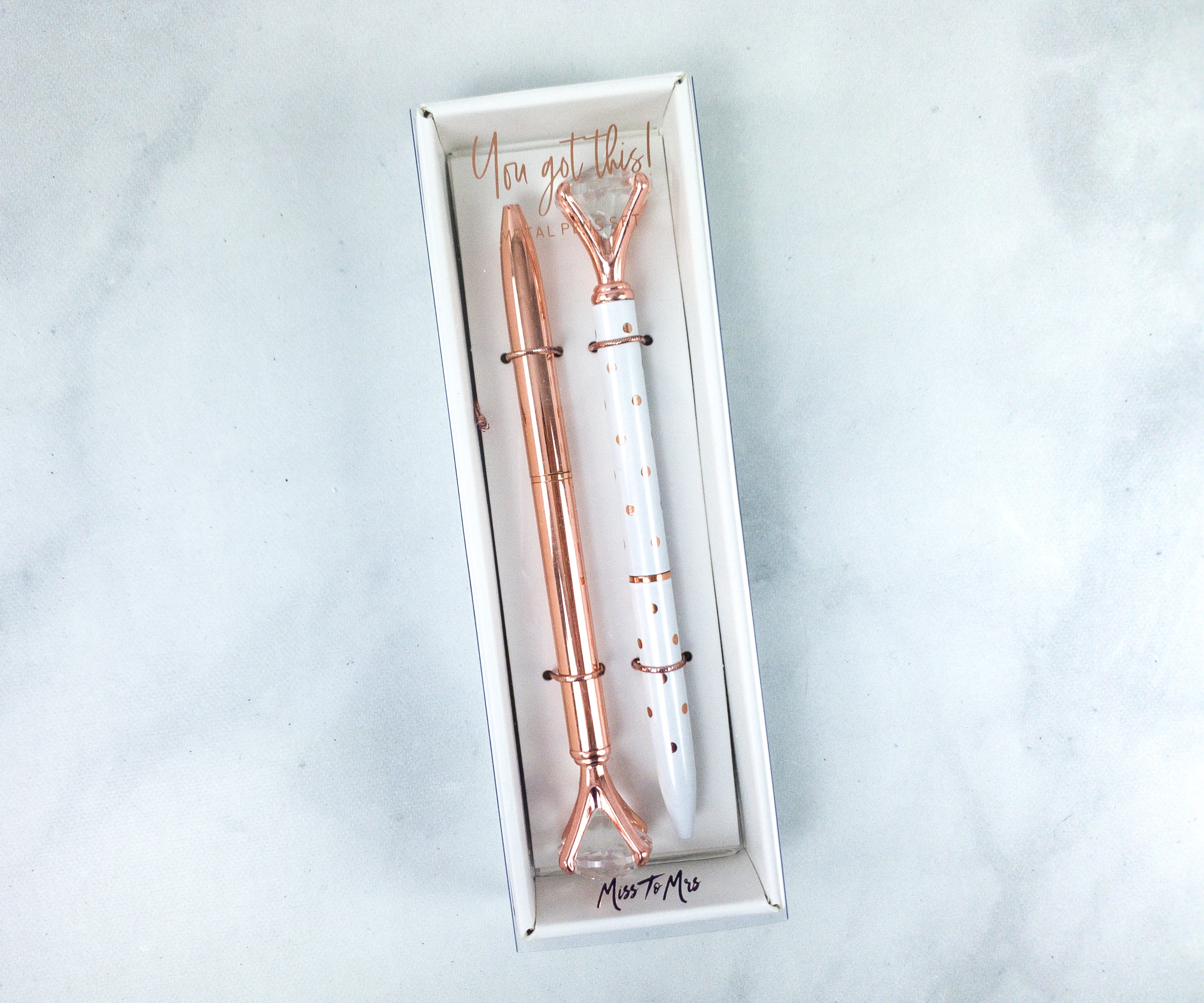 Diamond Top Pens. This set of pens is just perfect for this occasion!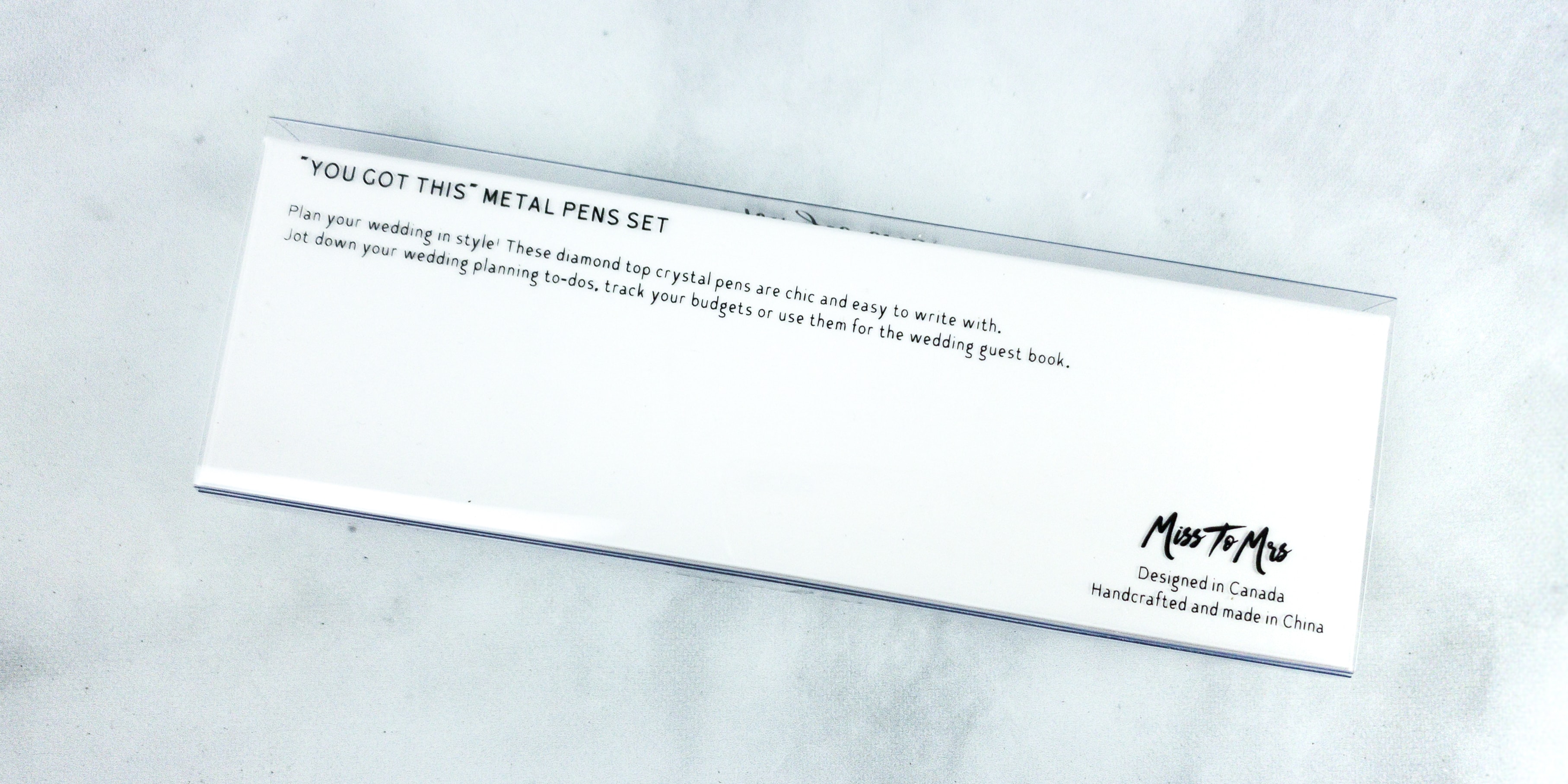 They came in a pack of two and they're just so cute!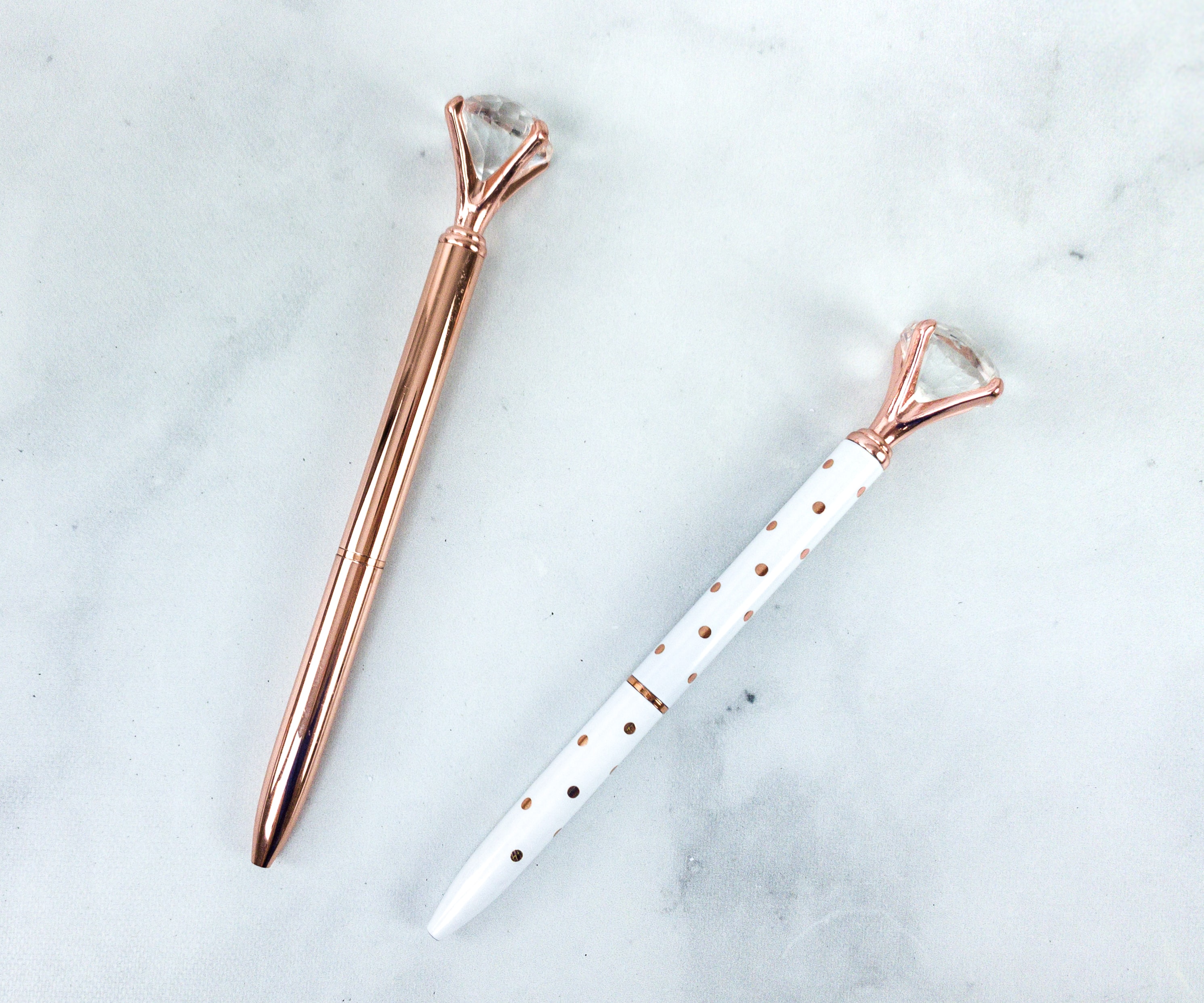 One is plain rose gold while the other is white with rose gold polka dots all over!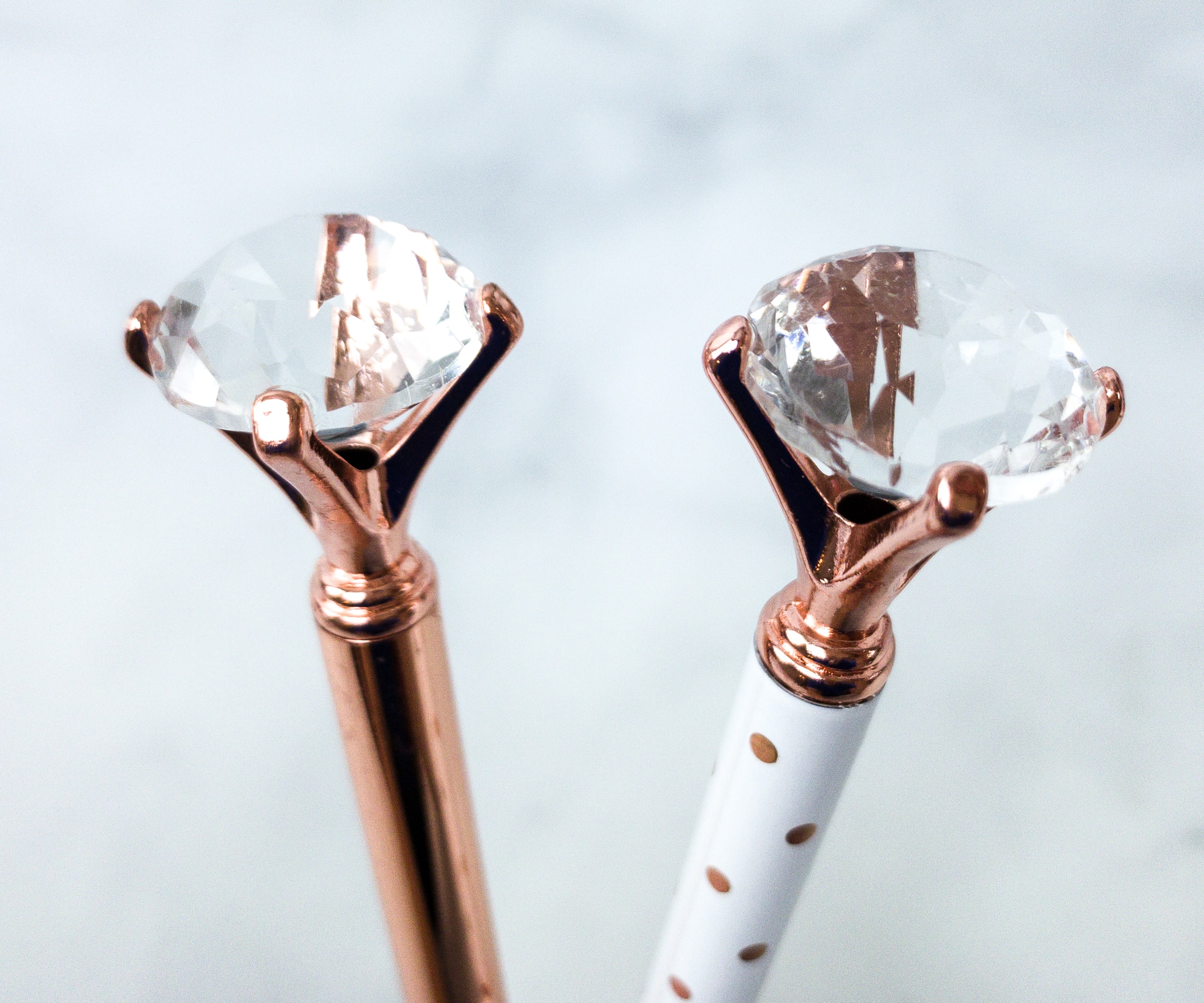 The diamond detail on the top just makes them stand out. They match the planner!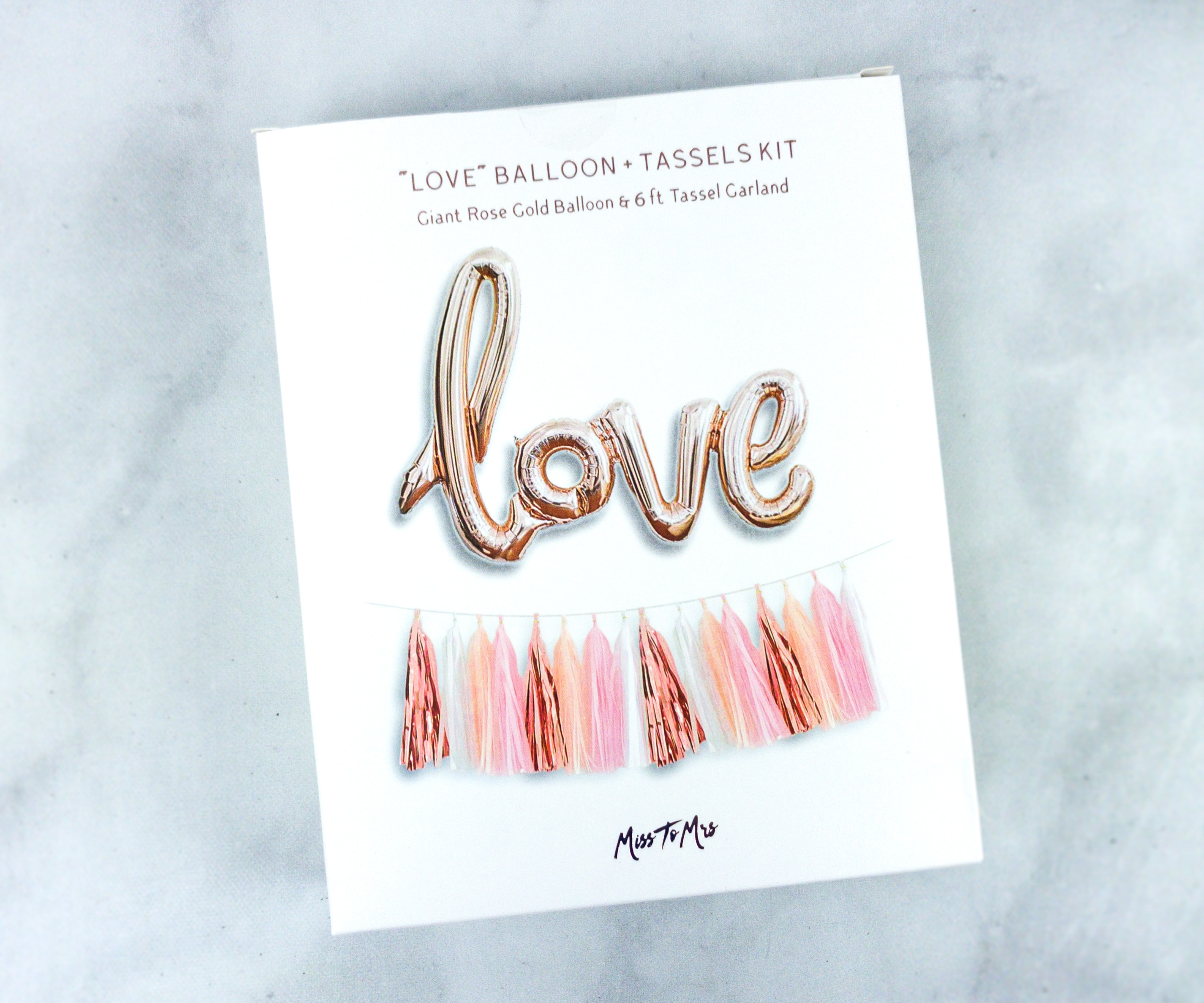 Giant Love Balloon + 6ft Tassels Kit. What better way to celebrate than with balloons?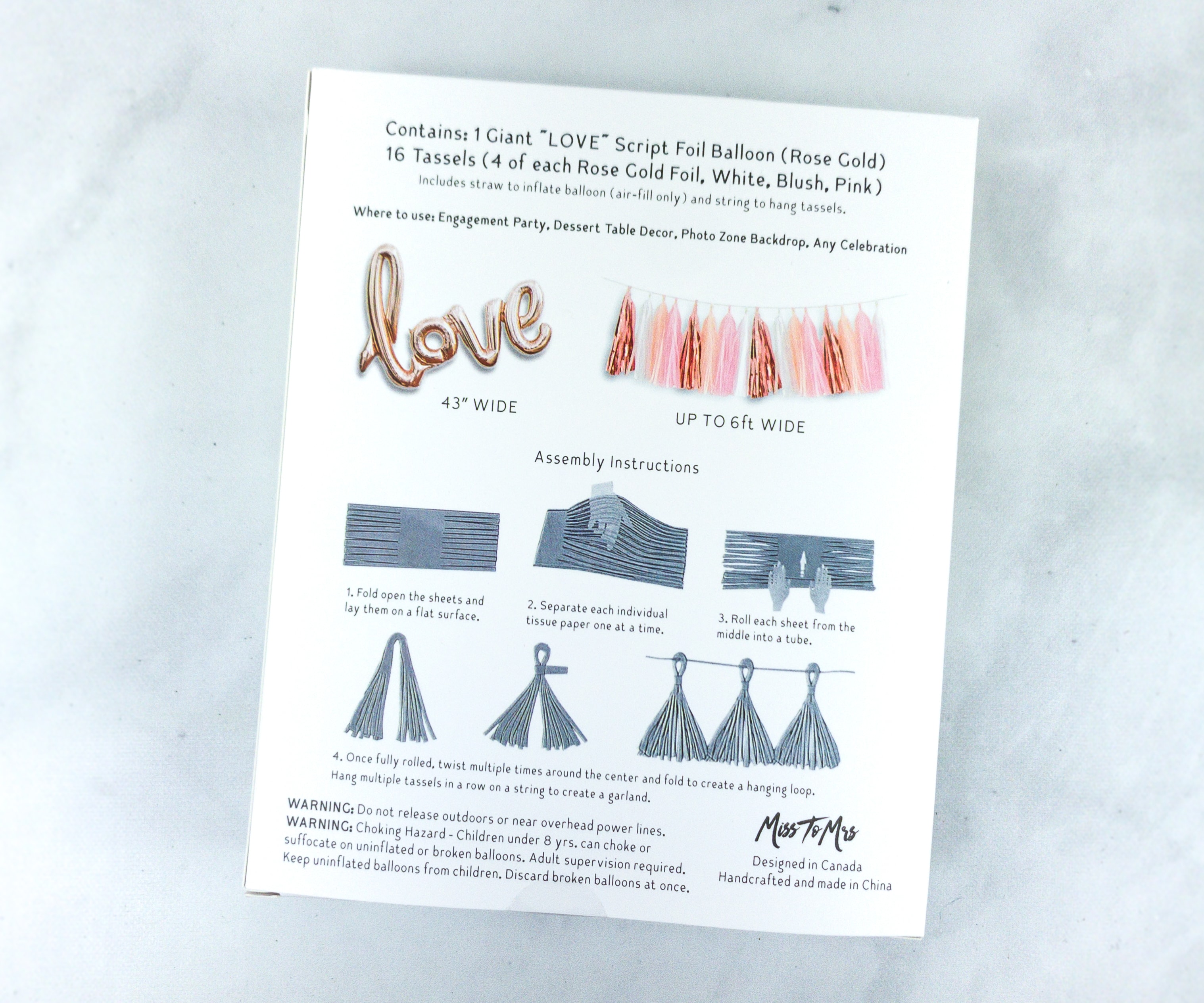 This balloon kit came complete with a set of tassels that you can use to decorate your space for a bridal shower.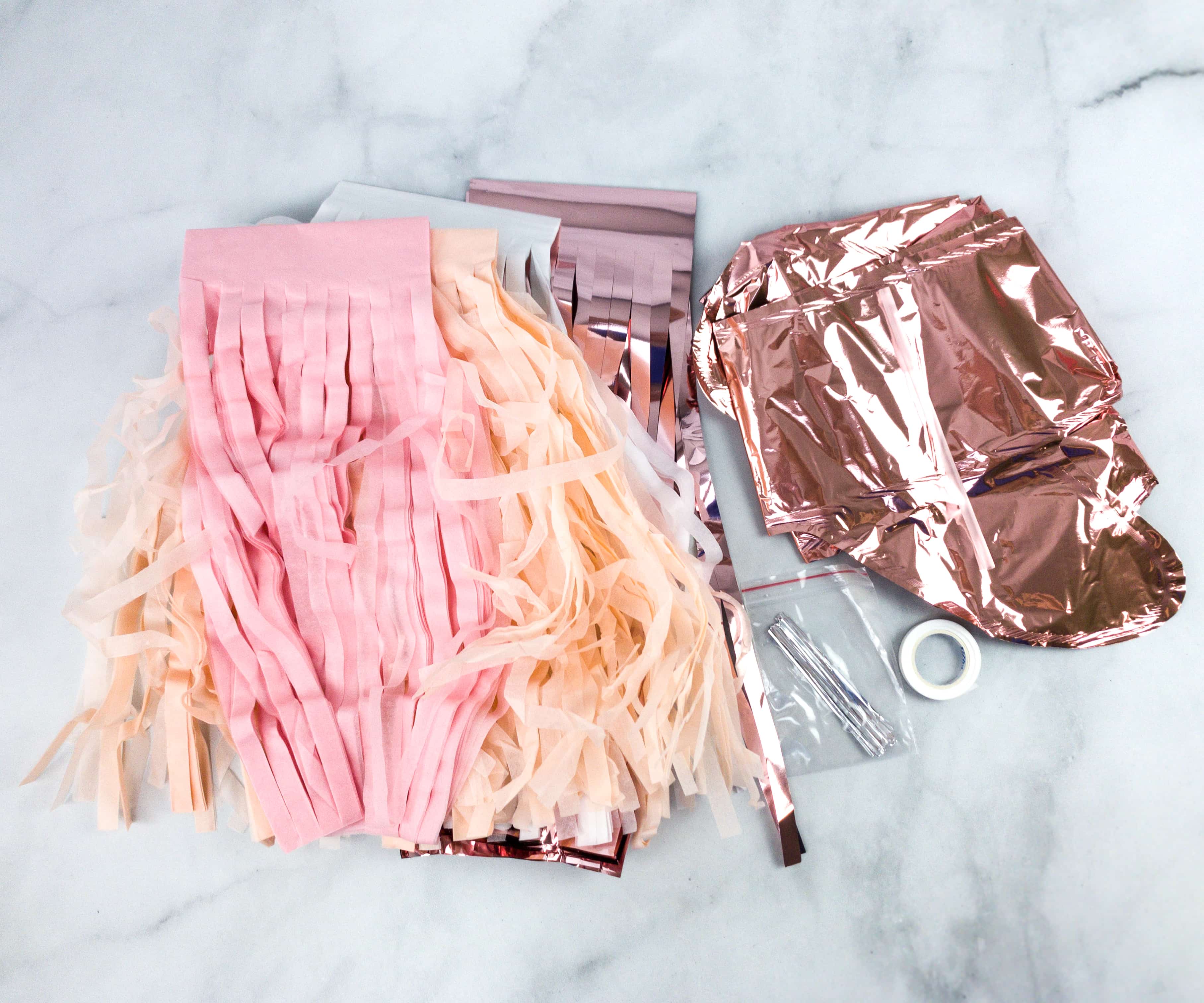 I love the colors! It follows the supposed color motif of this box which is rose gold!
We bundled up the tassels on the string that came with it!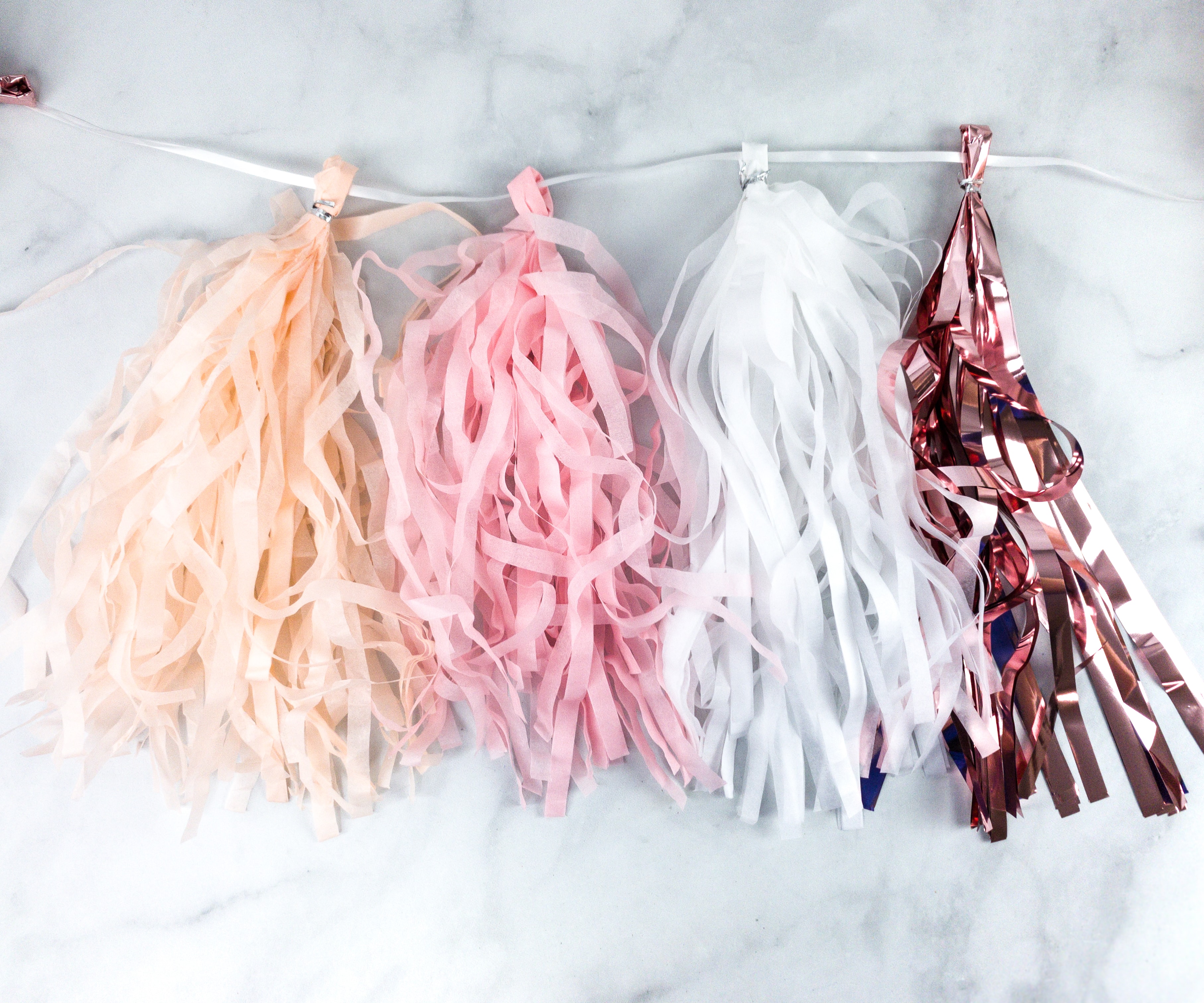 All the pretty colors look refreshing to the eyes!
The big blow-up balloon spells out "love"!
This is an amazing box, it's perfect whether you're the bride-to-be or you're giving this subscription as a gift! The wedding planning items are really helpful, like the planner notebook, countdown calendar, and pens. The balloon and tassel kit are also great because they can be used as decorations for any party you might hold while planning for the big day! It will truly be an awesome experience to have this subscription while planning for the wedding as it has many tips and tricks that will help you all the way to the big day!
Are you getting this box too?