Merkaela is a quarterly box that sends natural bath, beauty, and meditation products curated to a theme as well as the season. Merkaela's items are made in-house although they may occasionally send a product from high-quality collaborators. All of the items are cruelty-free and there is a vegan option that you can choose at sign up. The ingredients are clean and in some cases organic. You can feel good about putting these items on your skin!
In our Deluxe box, you will receive 6-9 products (Essential box includes 3-5) built on the theme of the season. In addition, you will gain access to our thought-provoking content and a playlist that pairs with the products for that season. Our goal is to provide you with everything you need to be on your way to a holistic approach to a clear mind, body and spirit.
DEAL: Use code NEWMOON to save 22% on all subscription plans.
Merkaela has two different subscription levels. One is the "Essential" box ($39), which mainly has the meditation products, while the "Deluxe" box ($72) includes both the meditation products and body products. I am reviewing the "Deluxe" box. Keep in mind that shipping is extra. Recently added is a quarterly Soap Subscription, which is $18, and a Shea Body Butter Subscription, which is $25. Merkaela has the BEST body butters! Prices drop for longer subscription terms.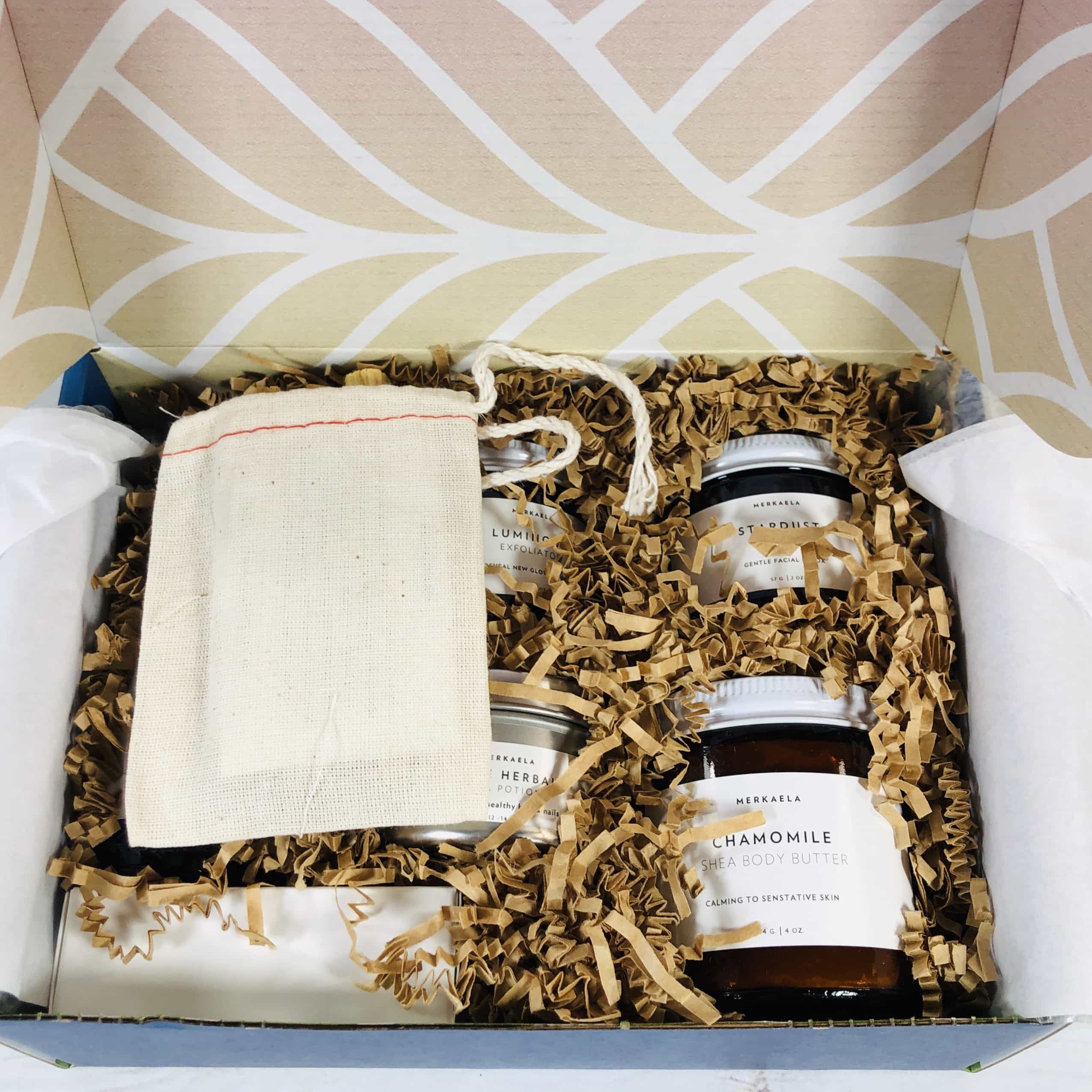 My items were tucked into shredded paper squiggles and the whole thing was covered in bubble wrap. The products come in glass containers and when you open the box, it smells relaxing. It's already having a positive effect on me!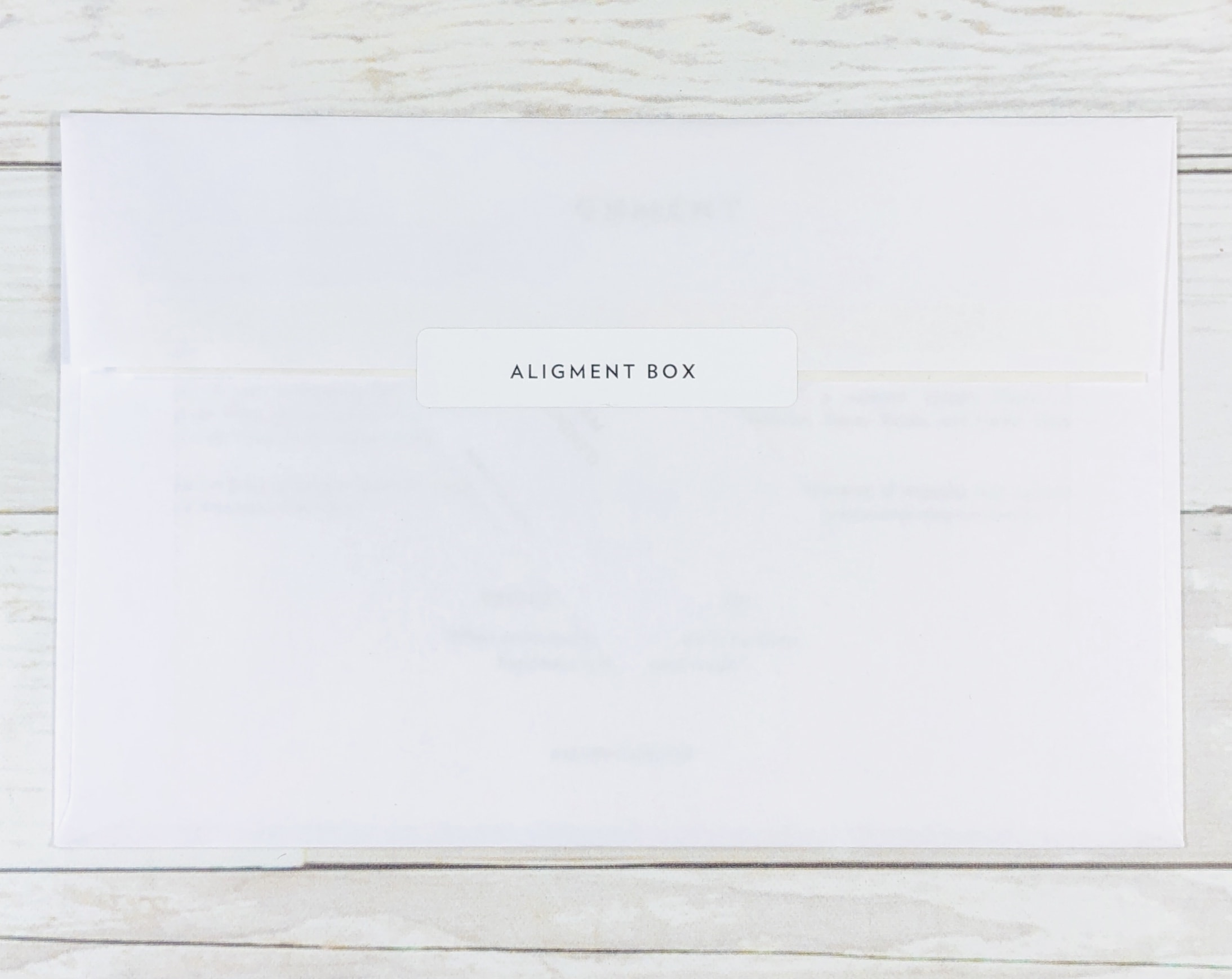 I received an envelope with some papers inside. The theme for this box is Alignment.
There was a mini affirmation card.
You can place this business-sized card somewhere to look at it frequently, like a planner or mirror.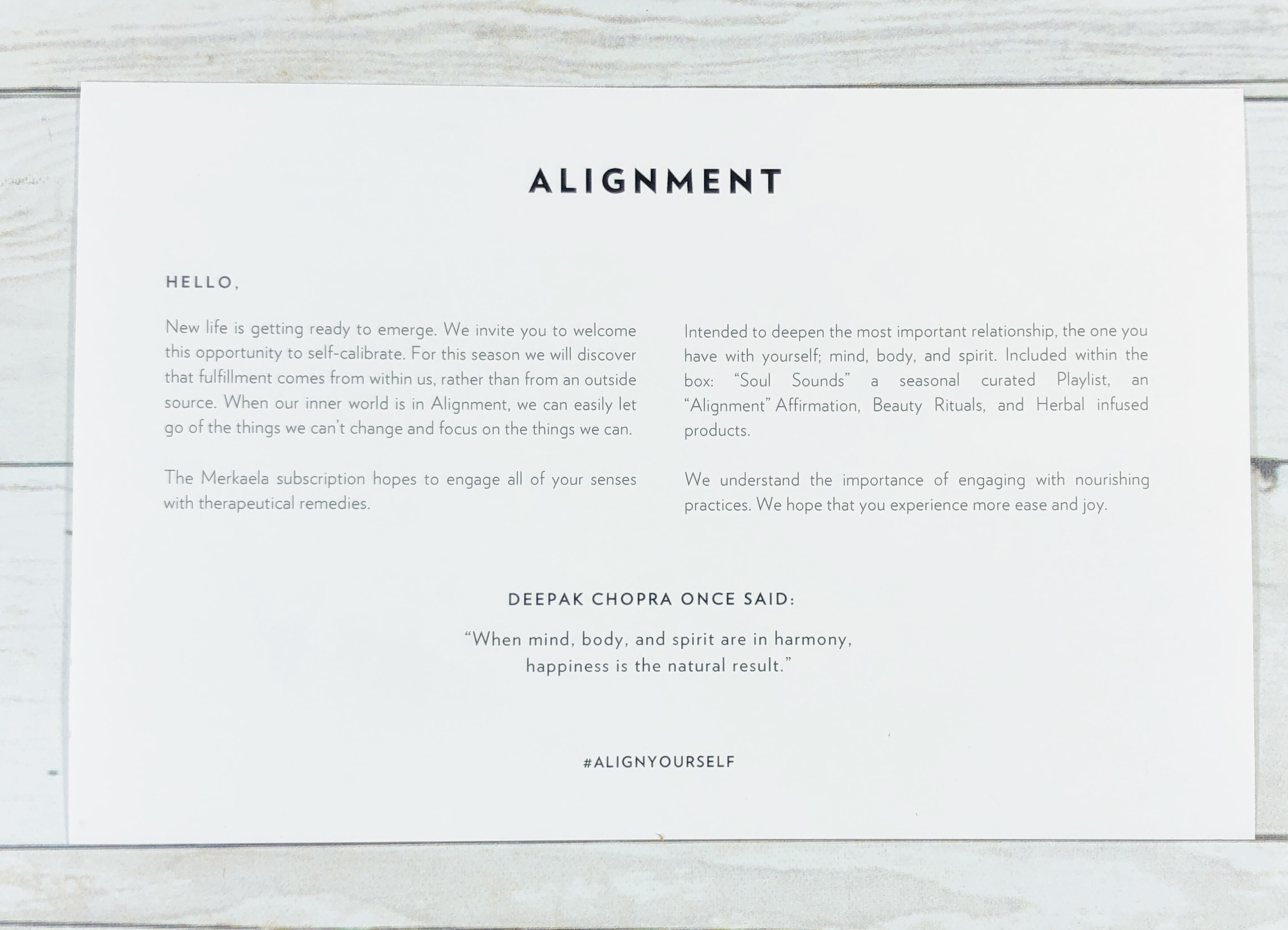 I found a card with info on this season's box.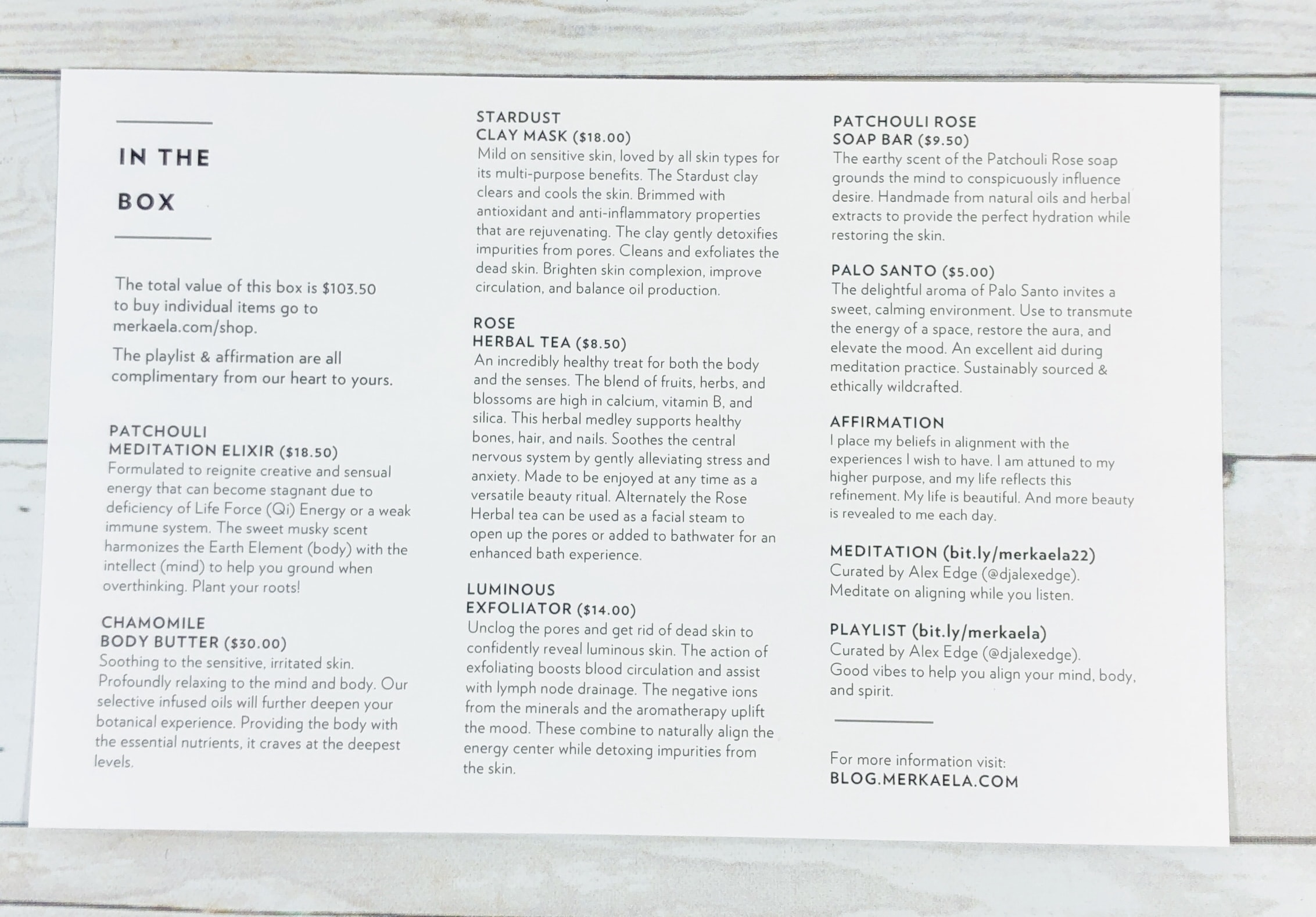 The back of the card gave info and suggested MSRP's for the products. It also has some Spotify playlists on here, and I always give them a listen. The first one shown is called Meditation Vibes, the second is called Soul Sounds.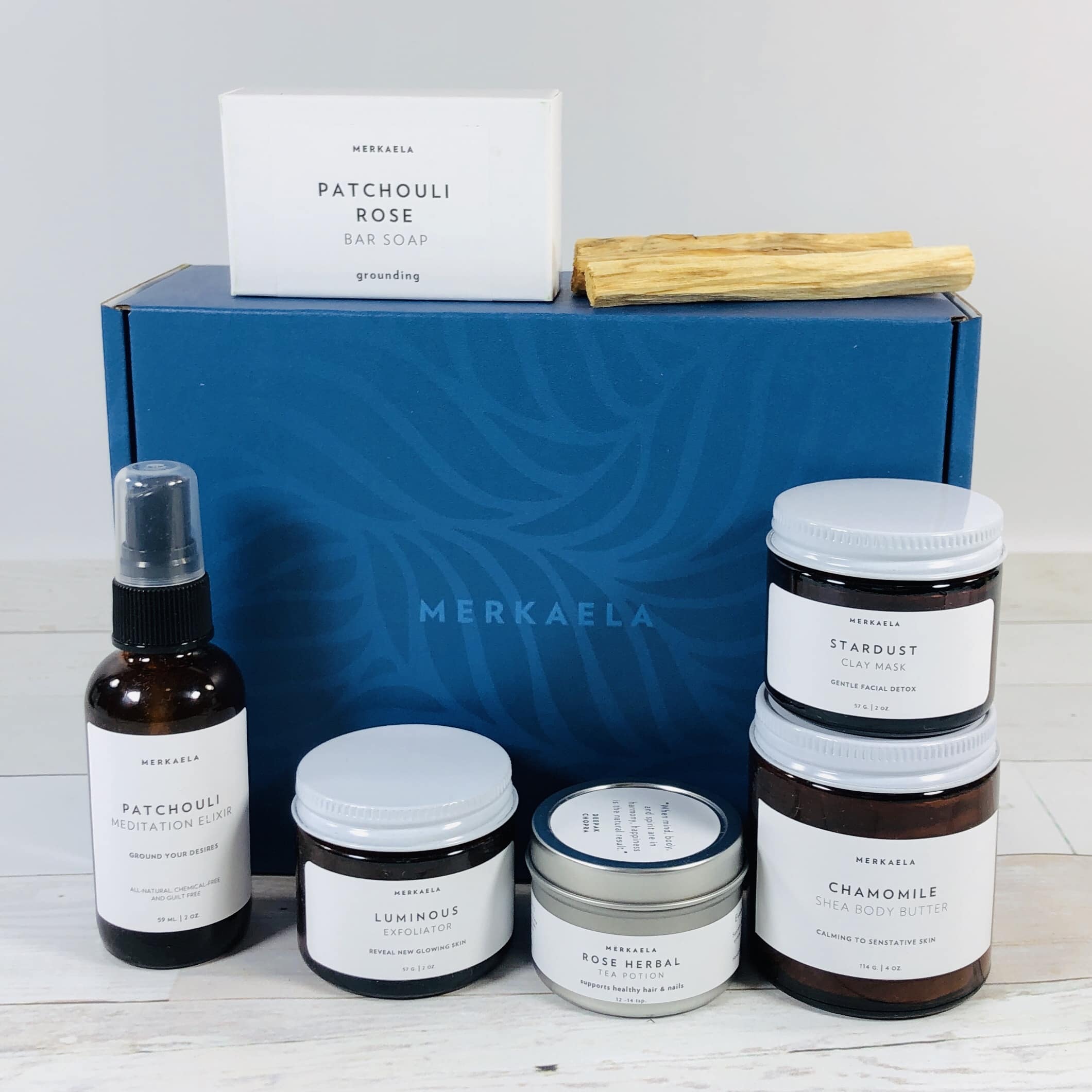 Everything in my box! Doesn't it look beautiful? I think the packaging of Merkaela's products is lovely and classy. They even have mini-affirmations on them. Most of them are in glass jars/bottles, except for the tea and soap.
Merkaela Patchouli Meditation Elixir I know this says it is an elixer, but I think of that as something to ingest, whereas this spray is not meant to go in the mouth, but can be sprayed around the body.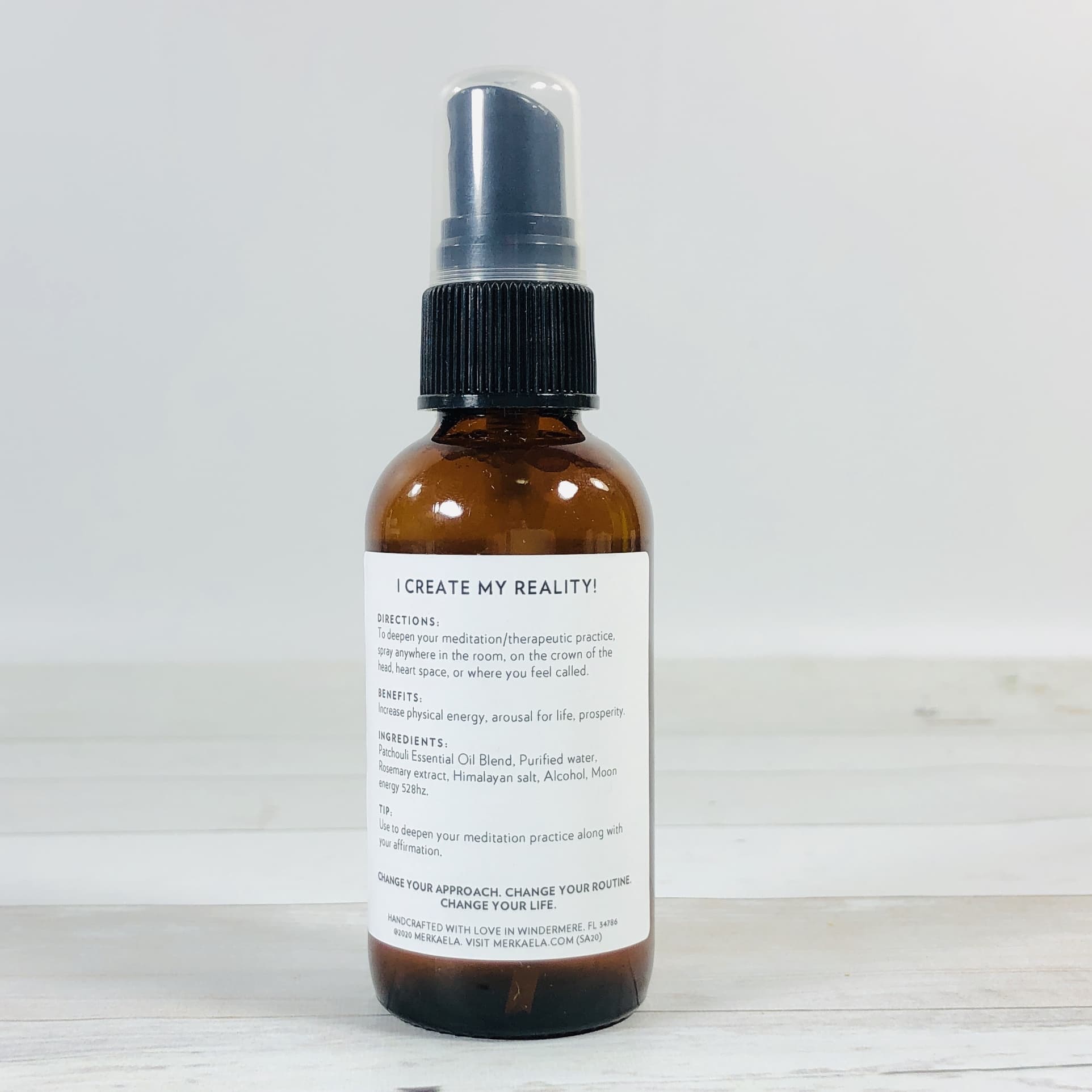 The spray is made with a patchouli oil blend, water, salt, alcohol, and "moon energy 528hz". It is extremely fleeting and mostly smells of alcohol before becoming a warm scent with woody notes. I don't think patchouli is the dominant scent here. Spray around yourself before doing a calming activity like meditating or reading.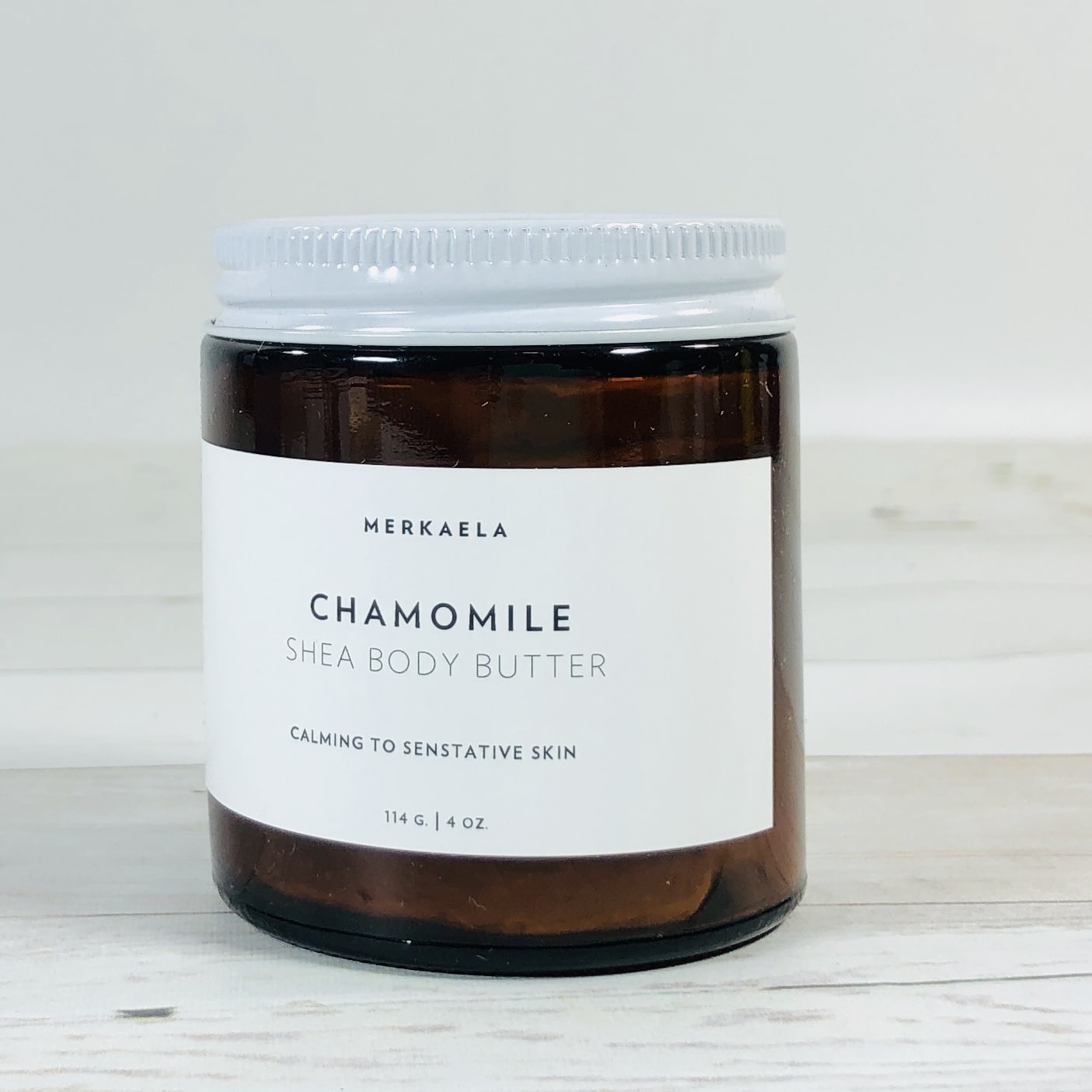 Merkaela Chamomile Shea Body Butter Merkaela body butters are so popular that they have their own subscription! They smell amazing, leave my skin soft, and smell relaxing and uplifting at the same time.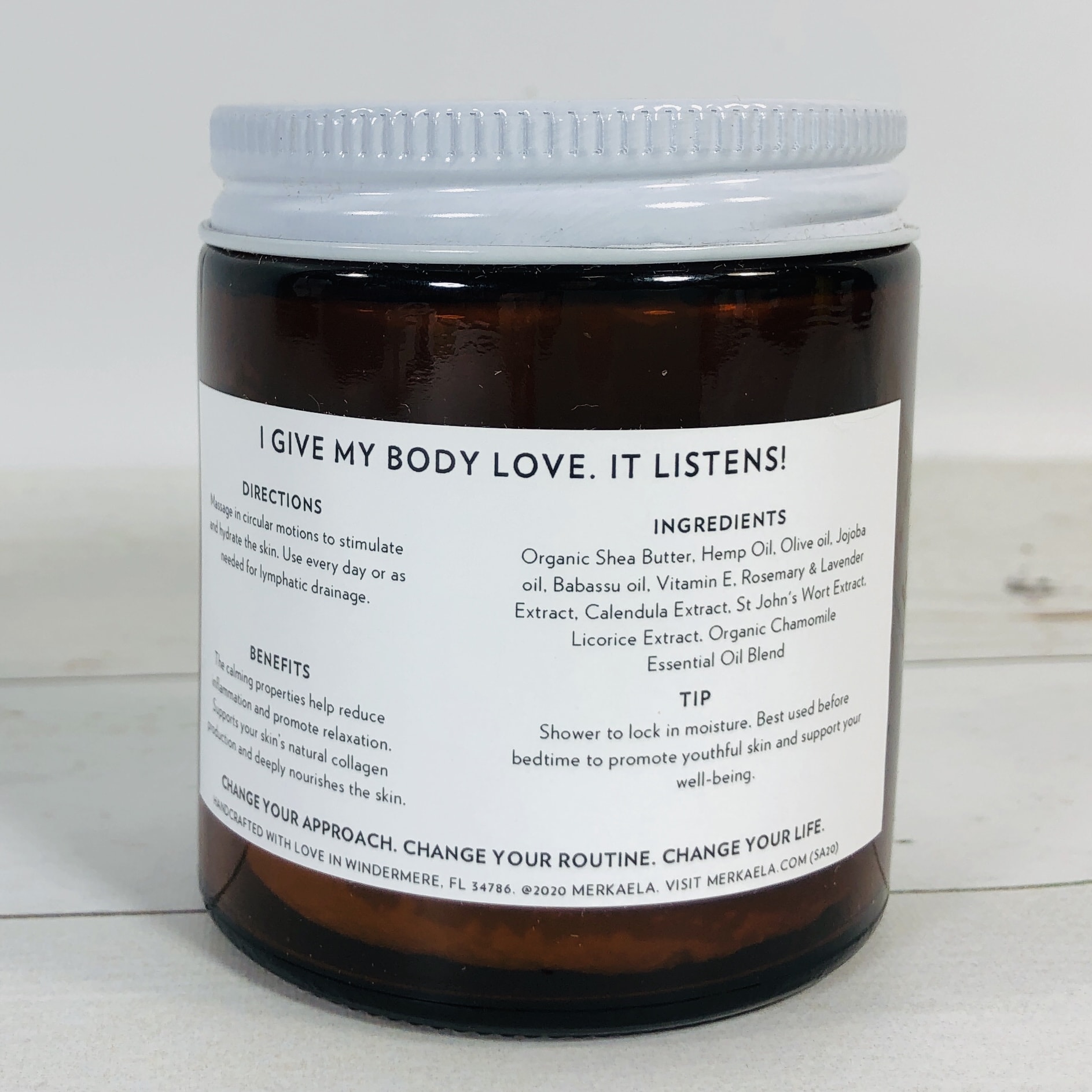 The soothing skin softener is made with shea butter, plant oils, plant extracts, and essential oils.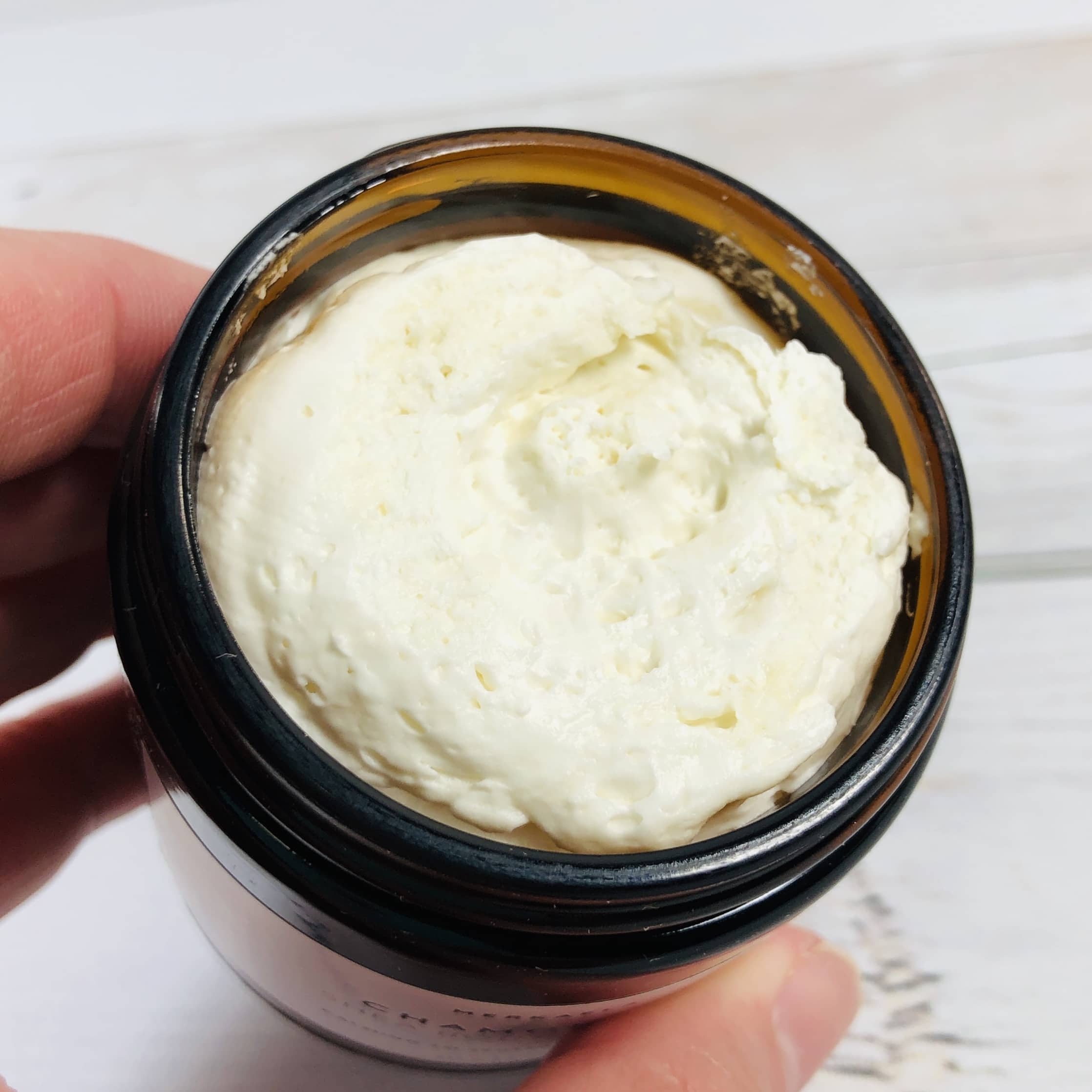 The scent is "chamomile oil blend" and while I can't say exactly what it smells like, it is warm, slightly spicy, and earthy. I like it!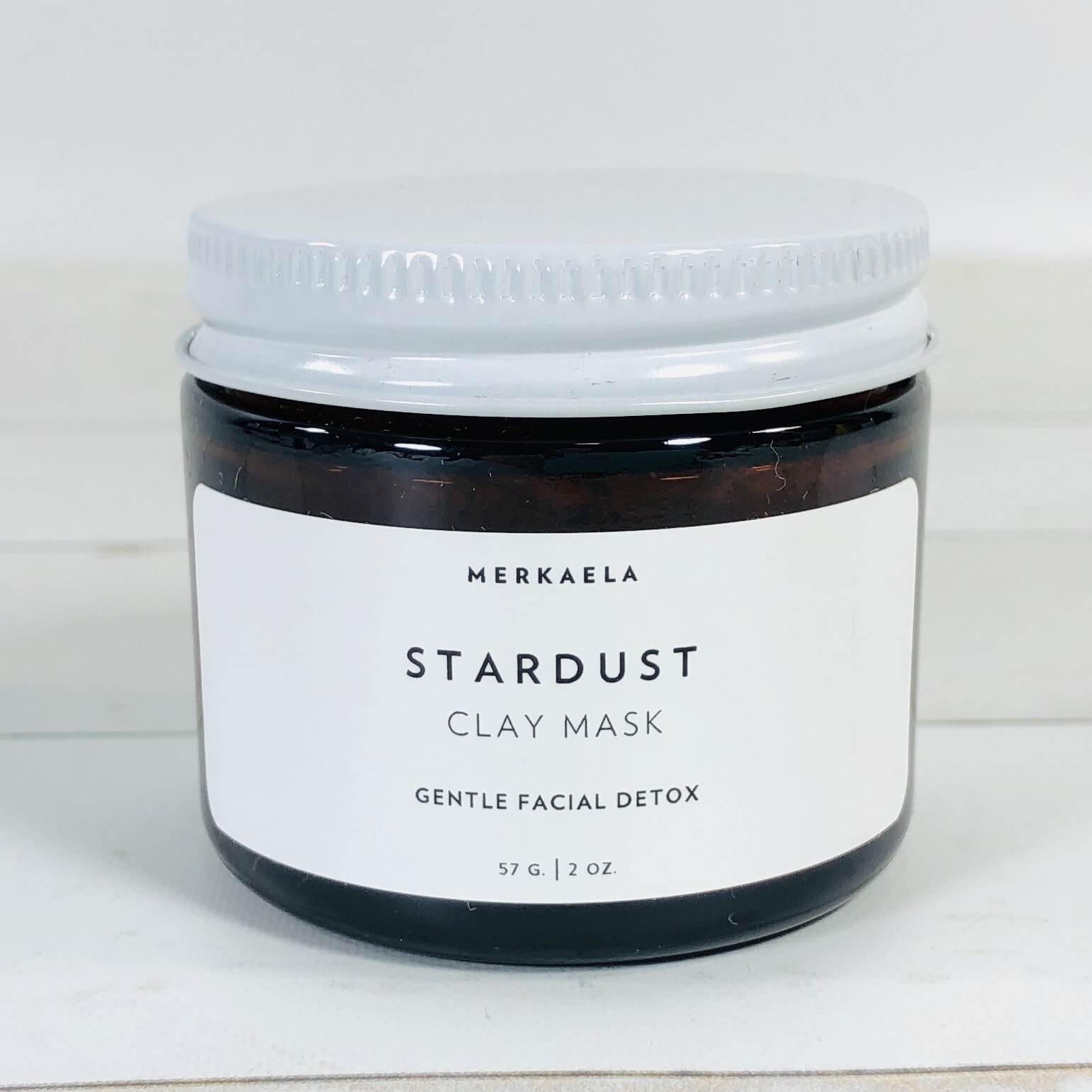 Merkaela Stardust Clay Mask is a gentle clay mask that draws impurities from the skin while improving circulation, so skin will have a rosy glow.
Ingredients are two types of clay, shatavari (related to asparagus), turmeric, and sandalwood. Shatavari has antioxidant and anti-inflammatory properties.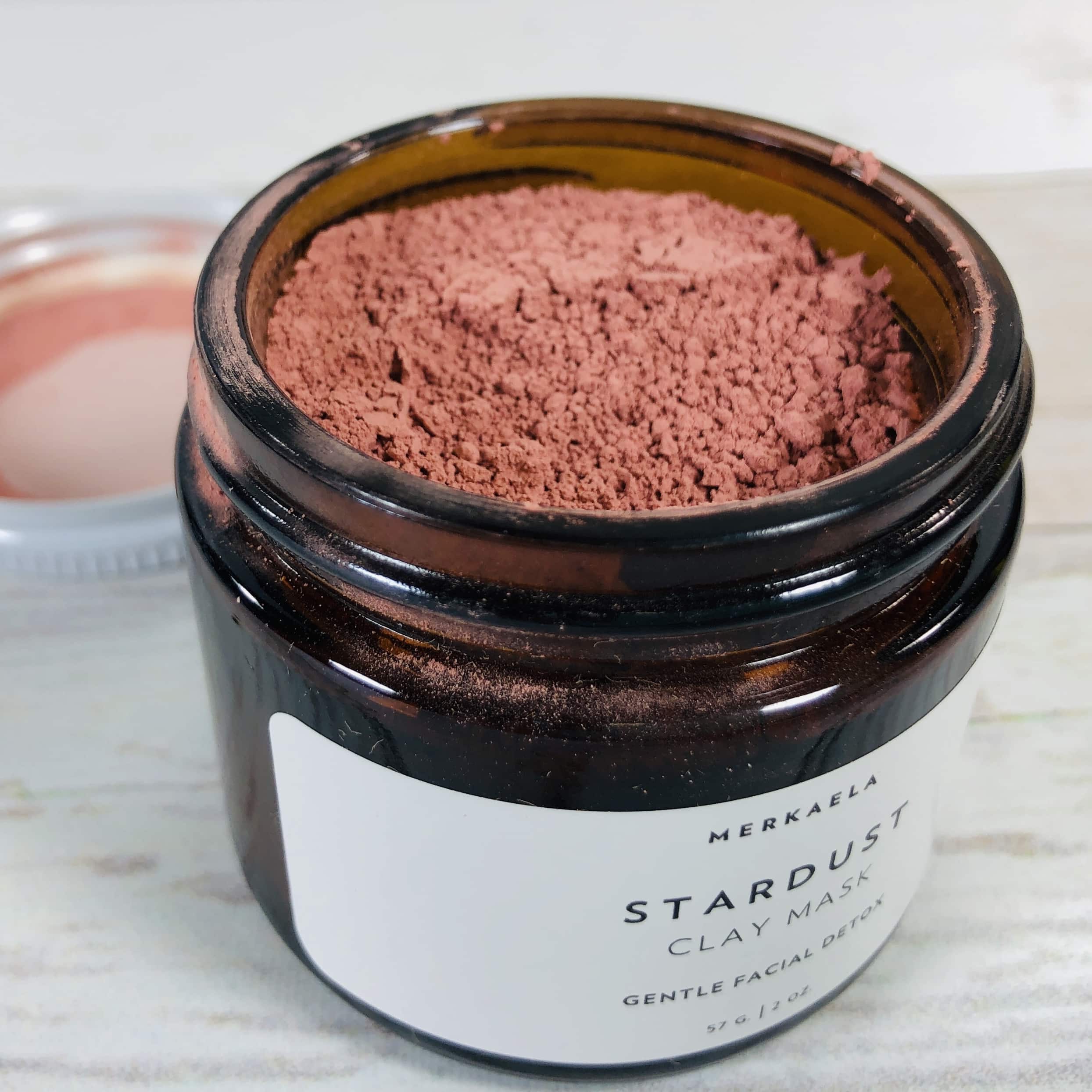 Mix about a teaspoon of the clay with water and place on clean face. Let dry and then rinse off (preferably in the shower cause it will make a mess). It started to dry almost immediately and I could feel it making my skin tight. It had a light scent that was warm and earthy but that dissipated immediately. It didn't irritate my skin.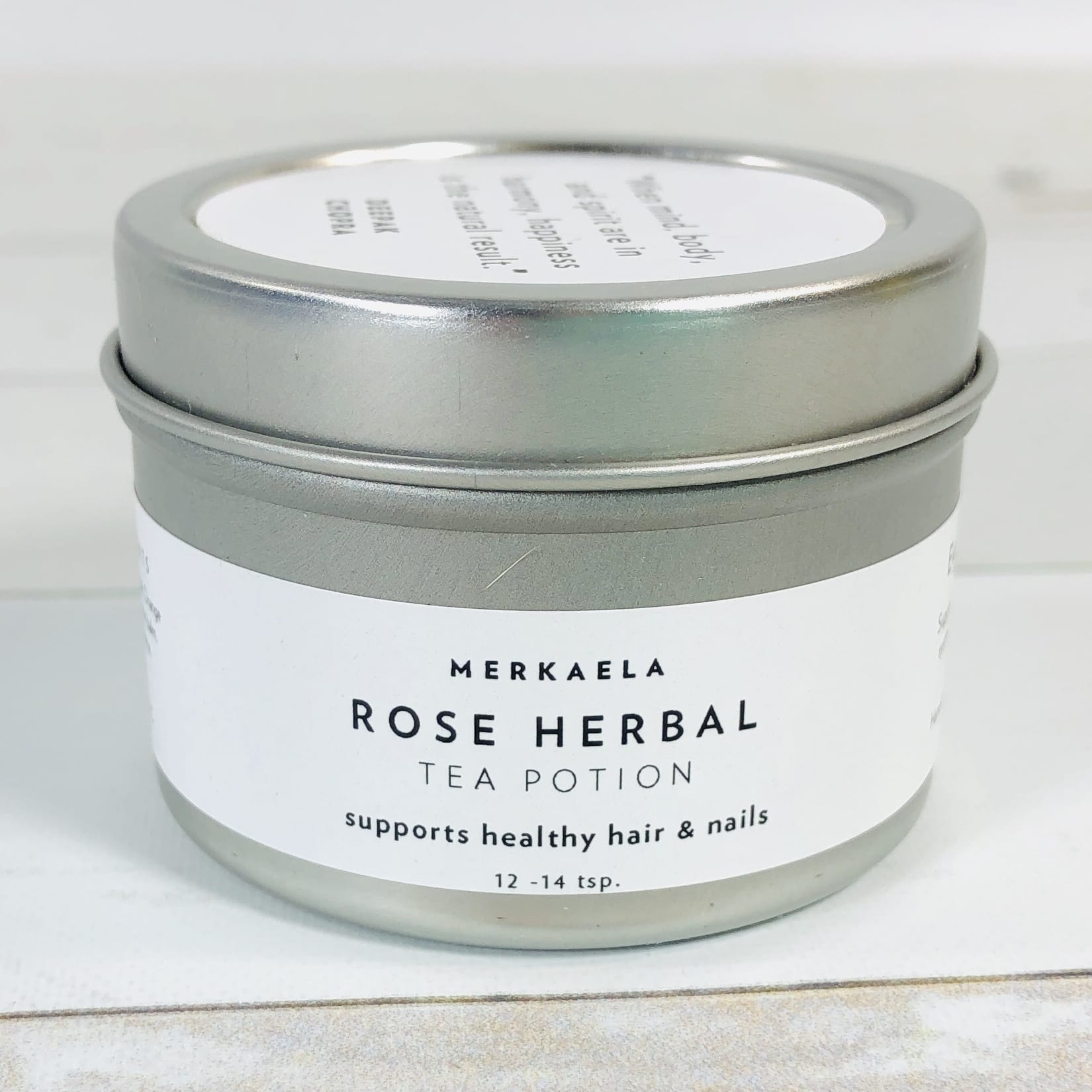 Merkaela Rose Herbal Tea Potion doubles as a steam facial and can even be placed in a tub for a relaxing soaking experience.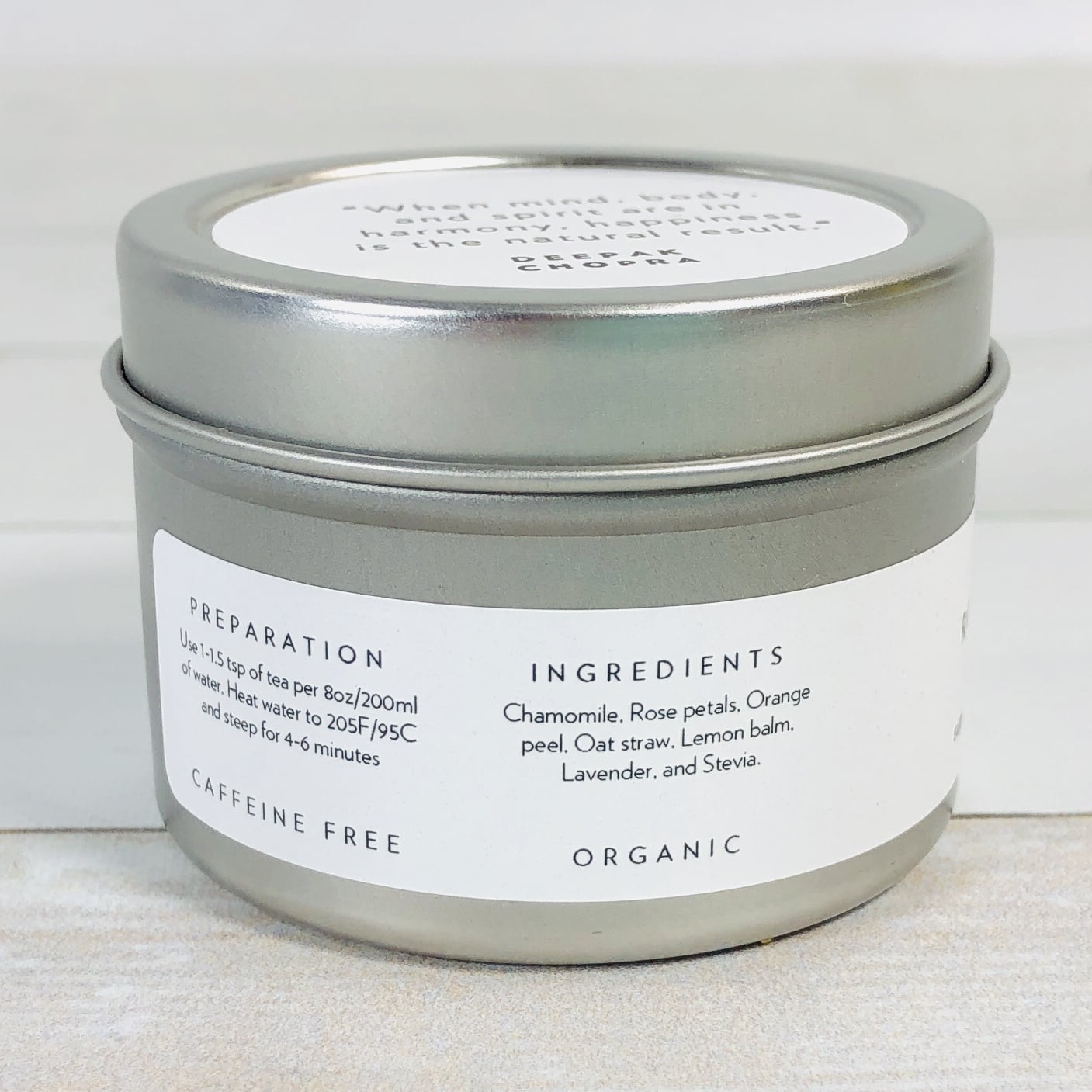 Chamomile, rose petals, oat straw, lemon balm, and lavender are in this relaxing blend (along with stevia). I seriously want my house to smell like this!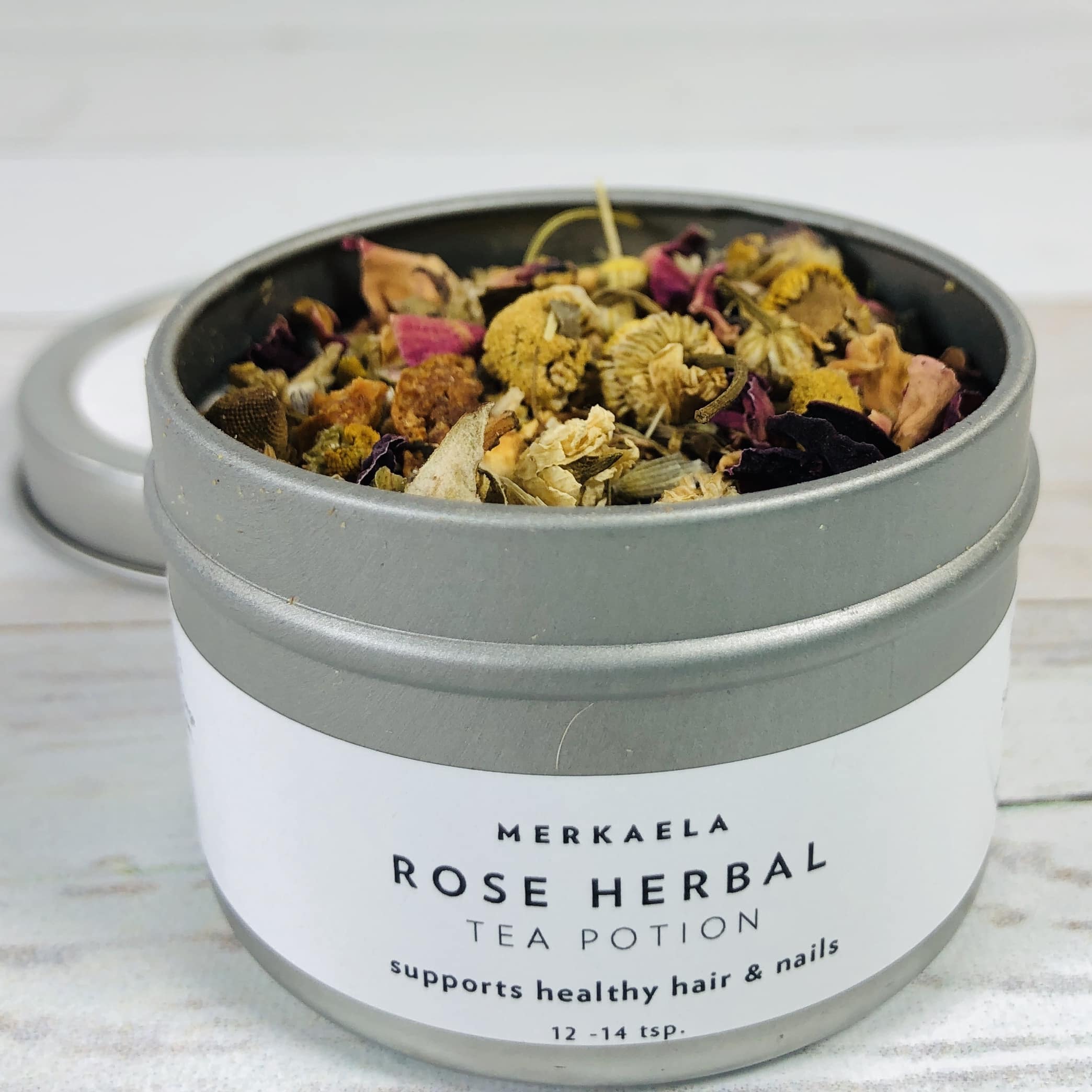 Steep 1 teaspoon in 8 ounces of boiling water for 4-6 minutes.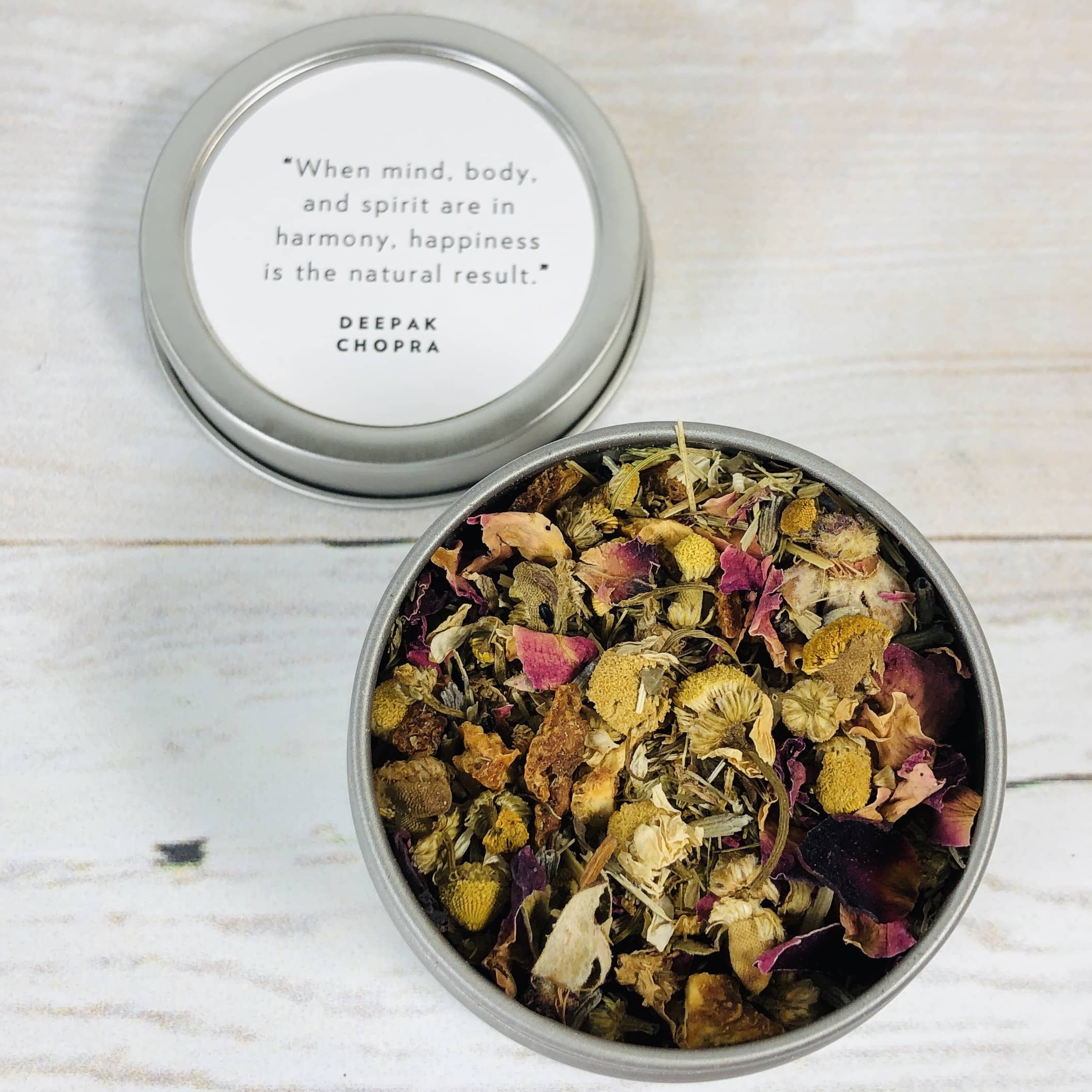 It tastes and smells so good, with lavender and chamomile being the main flavor and scent notes. While I generally don't like stevia, I didn't detect a bitter aftertaste like I do when it is in other products.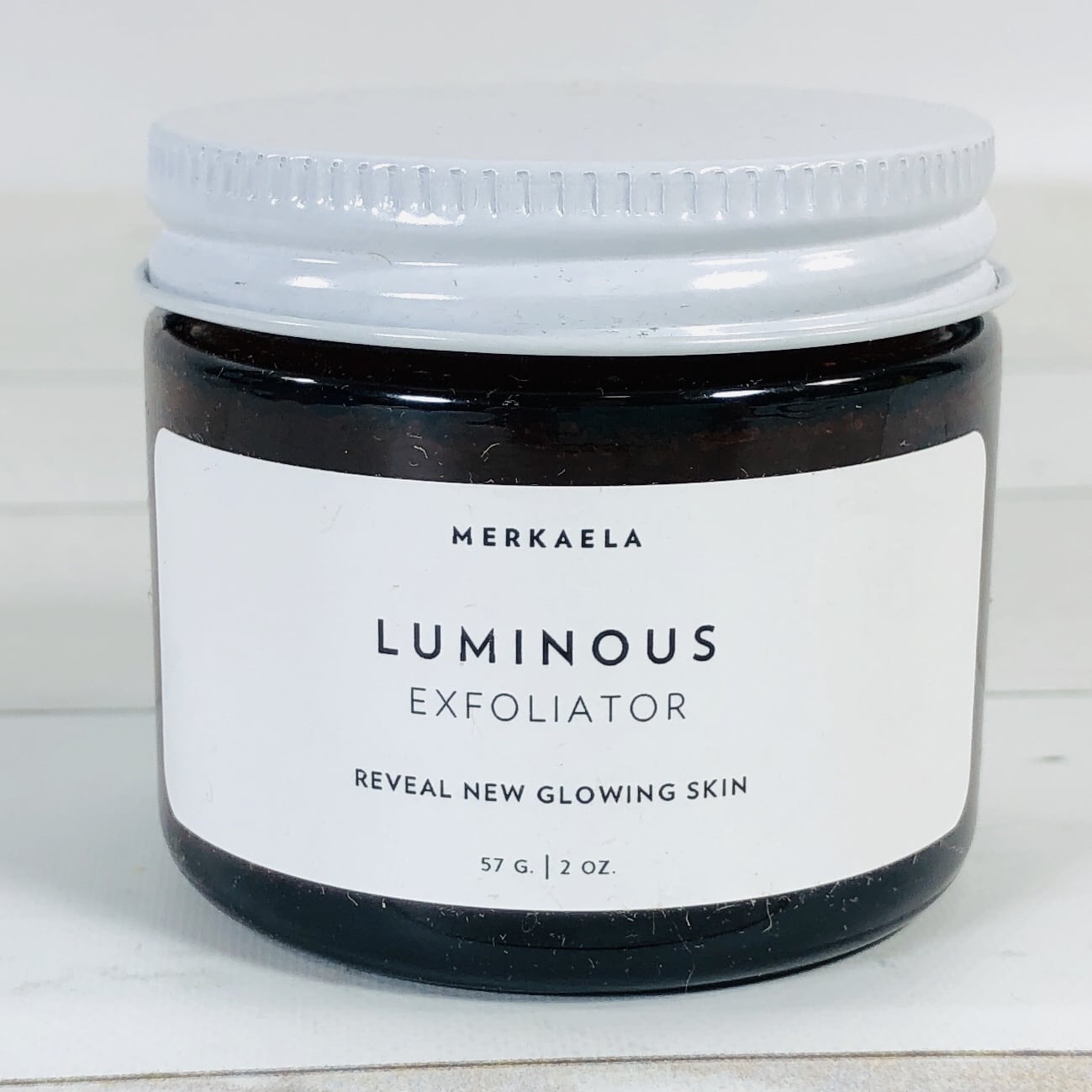 Merkaela Luminous Exfoliator I was unsure of whether this was meant for the face or body, so I only used it on my body. If it had a sugar base I might have used it on facial skin.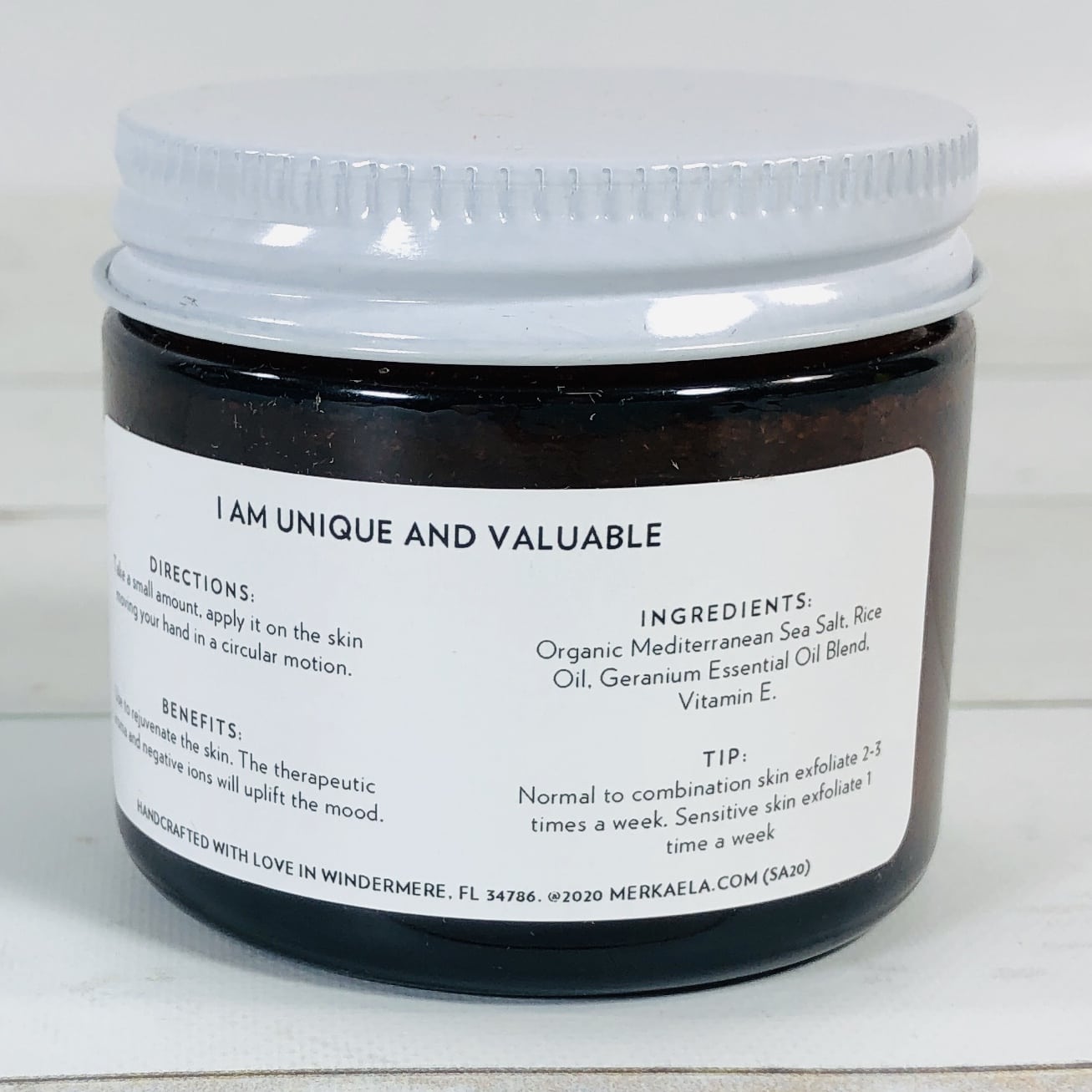 It is made with salt, rice oil, geranium essential oil blend, and vitamin E. I used it in the shower on my arms and it smelled warm and citrusy, and it felt good on my skin.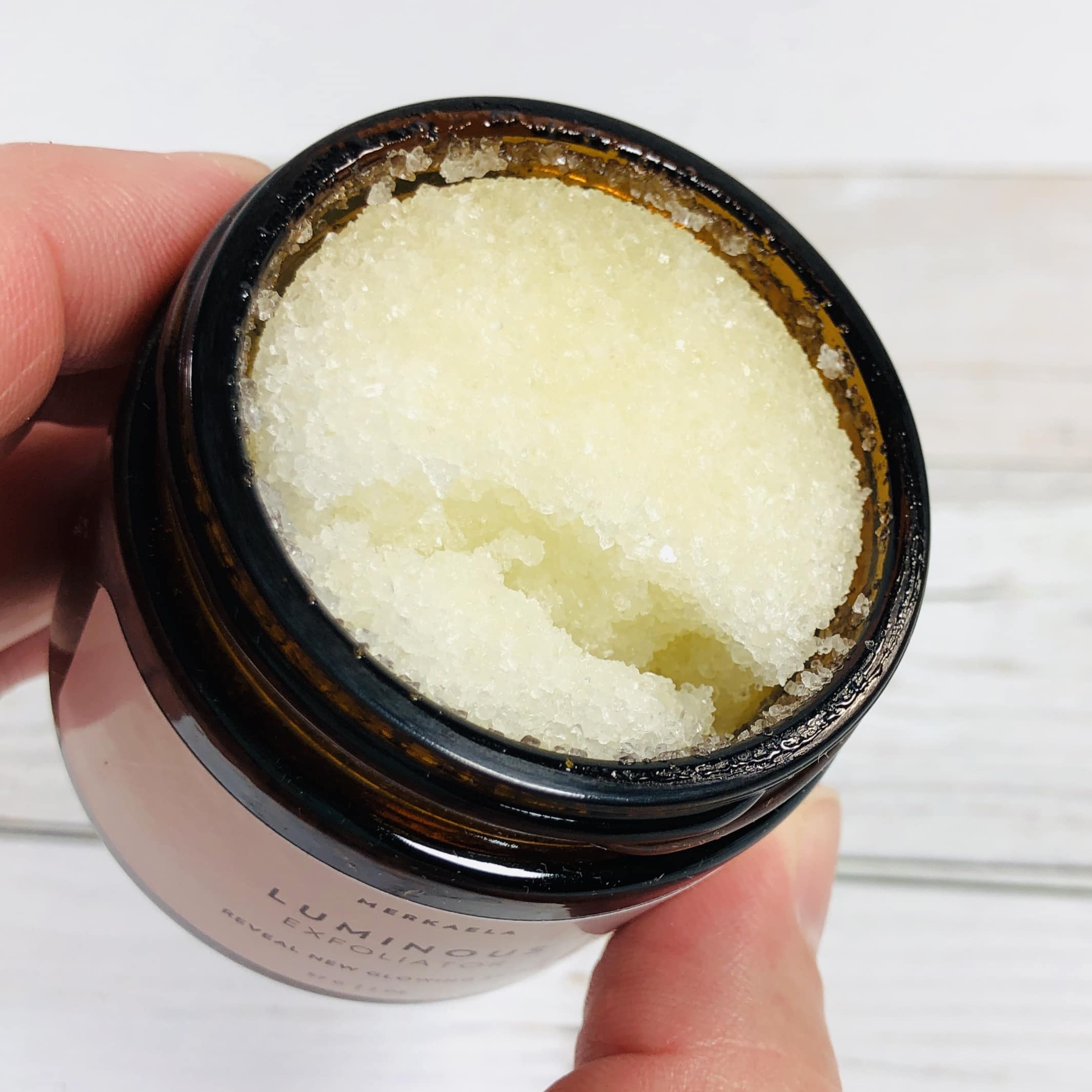 It left behind a light coating of oil so I could skip moisturizer.
Merkaela Patchouli Rose Bar Soap Merkaela makes amazing bar soaps and I will take all the patchouli please!
Saponified plant oils form the base and an essential oil blend provides the scent. For several days I used it as a calming room scent next to my desk; the scent has notes of peppermint and patchouli.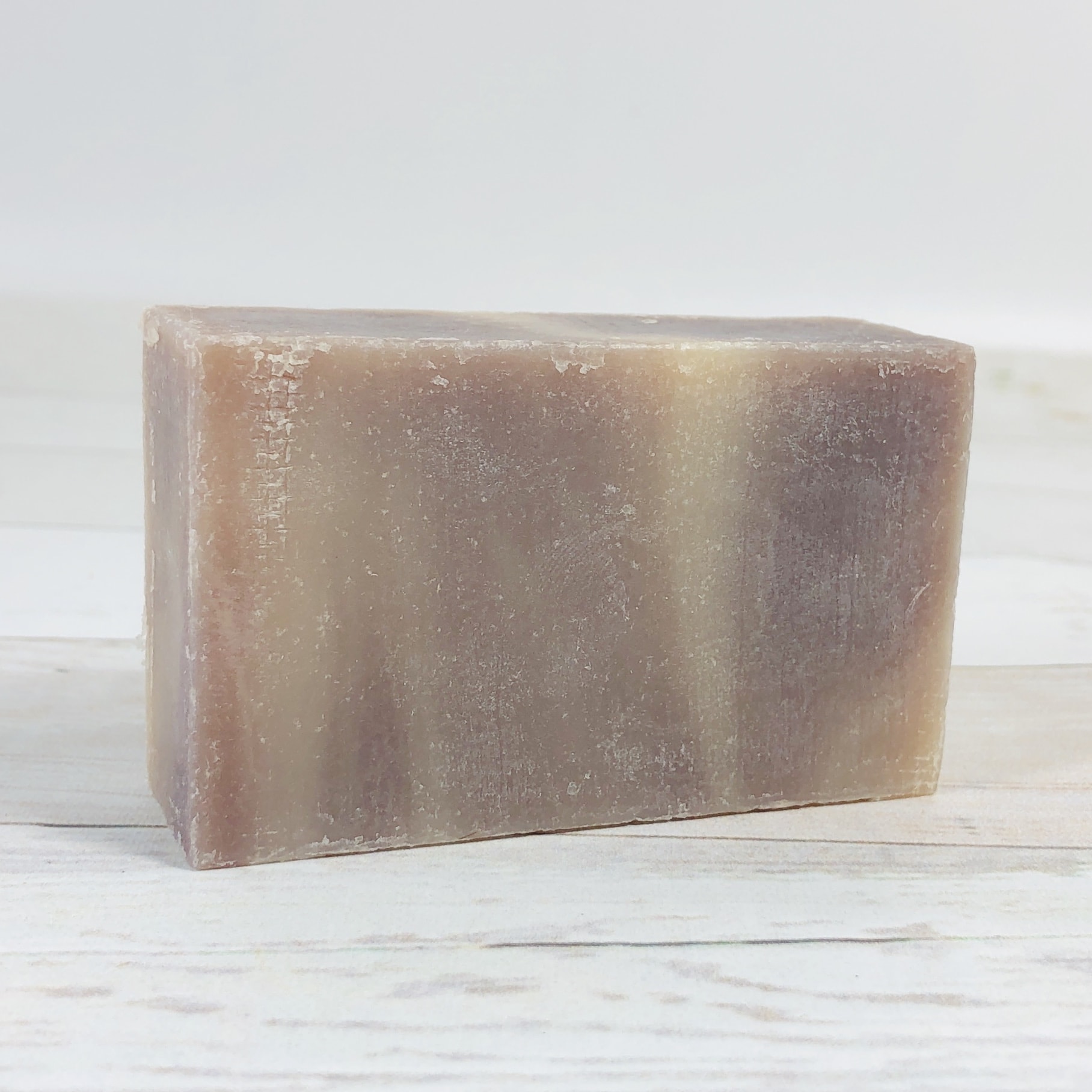 You can use this in the shower or next to the kitchen sink, since the light scent is perfect for washing up while preparing meals (no lingering perfume smell). You can order a subscription of soaps from Merkalea and they are pretty darn amazing.
Merkalea usually sends something nice to burn and this time around it is Palo Santo (find similar item here).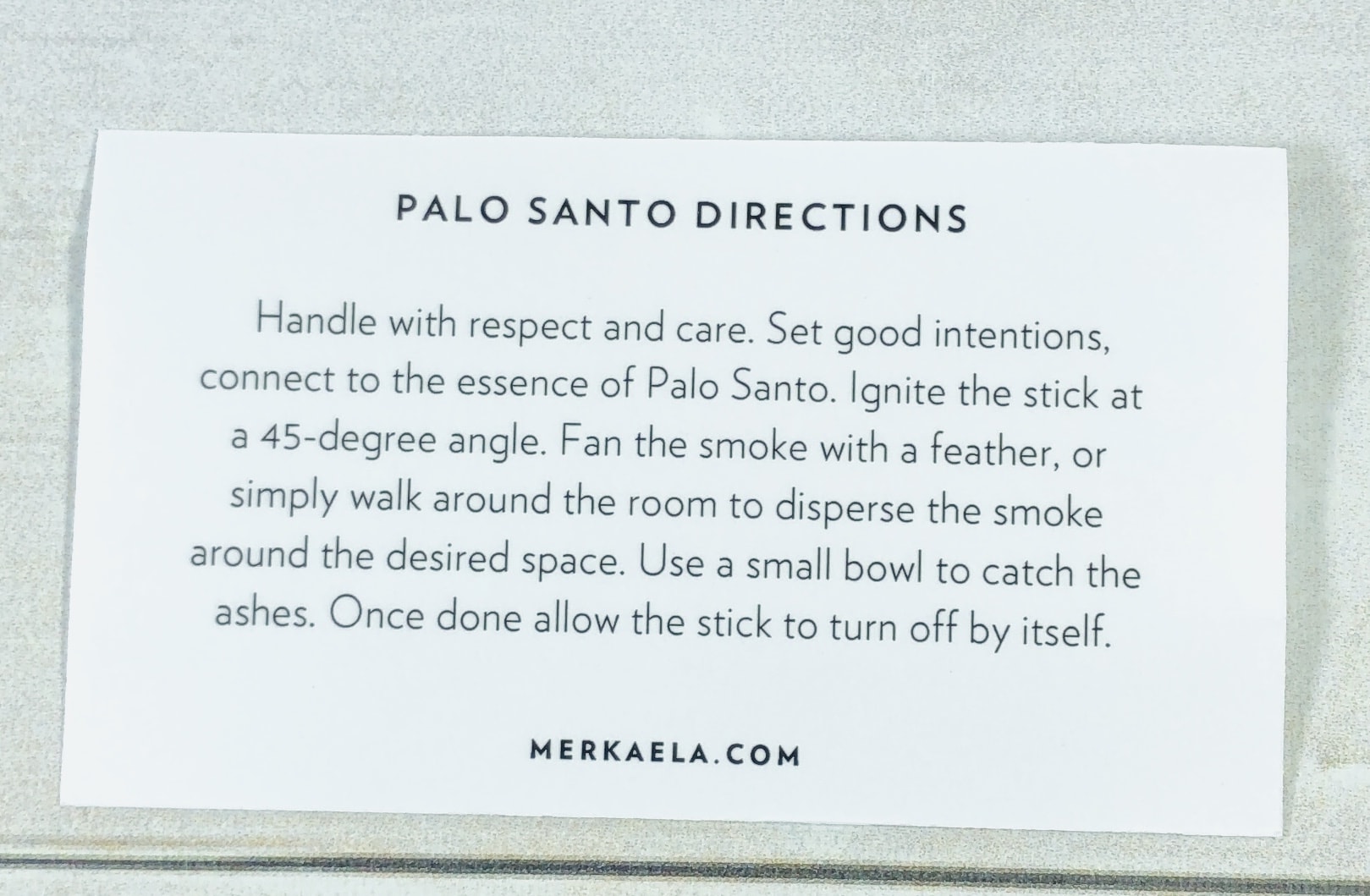 Directions were included and it's really easy to use, just make sure to have a bowl or plate with you to catch the ashes.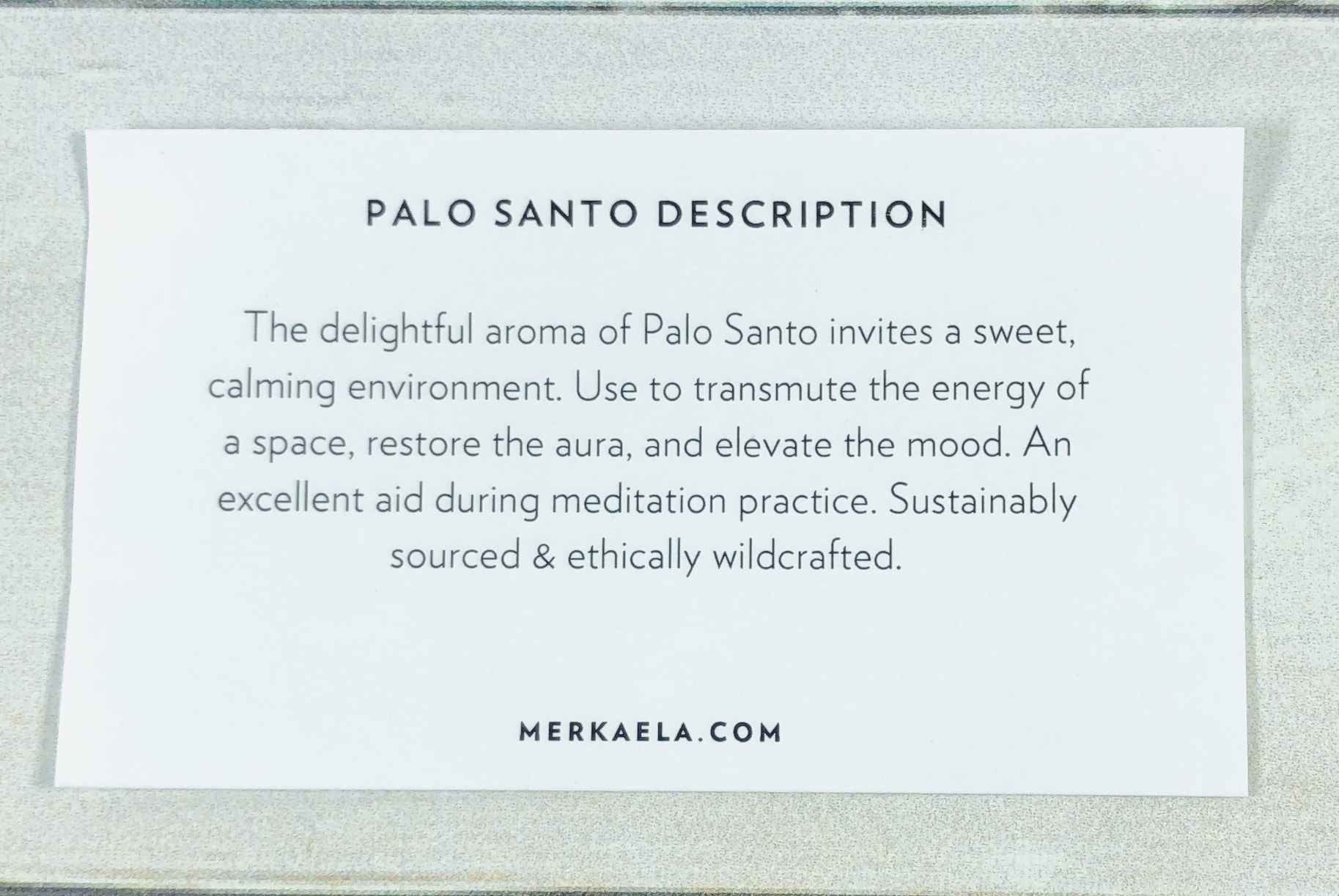 It also helps to have an open mind and use this time to center yourself and disperse negativity, ban it from your home. It has been a scary few months and I'm not sure if things are going to get better any time soon so try to make your home a safe haven if you can.
The scent of palo santo is warm, sweet, and woody, and when cold it sort of smells like root beer.
Merkaela is one of my favorite subscription boxes, and it would make a luxurious gift for someone special. The products are high quality and I adore the fact that they come in glass bottles, it feels lavish and upscale. I love to display them on my dresser and bathroom counters, they look amazing. The scents are all-natural and smell earthy and beautiful, like a nice spa or an herbal apothecary. The body butters and soaps are always my favorite items, but everything in the box was perfect for my lifestyle and bohemian vibe.
What do you think of the Merkaela Spring Alignment Box? Let me know if it helps you connect your mind, body, and soul in the comments!