Loti Wellness is a Canadian subscription box with a focus on self-care. The box has a monthly theme curated by therapists to focus on items and rituals to promote positivity and improving one's self. Loti Wellness works with local brands and small businesses whenever they can, and choose cruelty-free and natural products. The box is $49.95 CAD with lower prices on annual subscriptions – about $35 USD. Shipping is $5.99 CAD to Canada and $7.99 CAD to the US (about $6 USD).
DEAL: Save 10% on your first box! Just use this link and coupon code SUBSCRIBE10.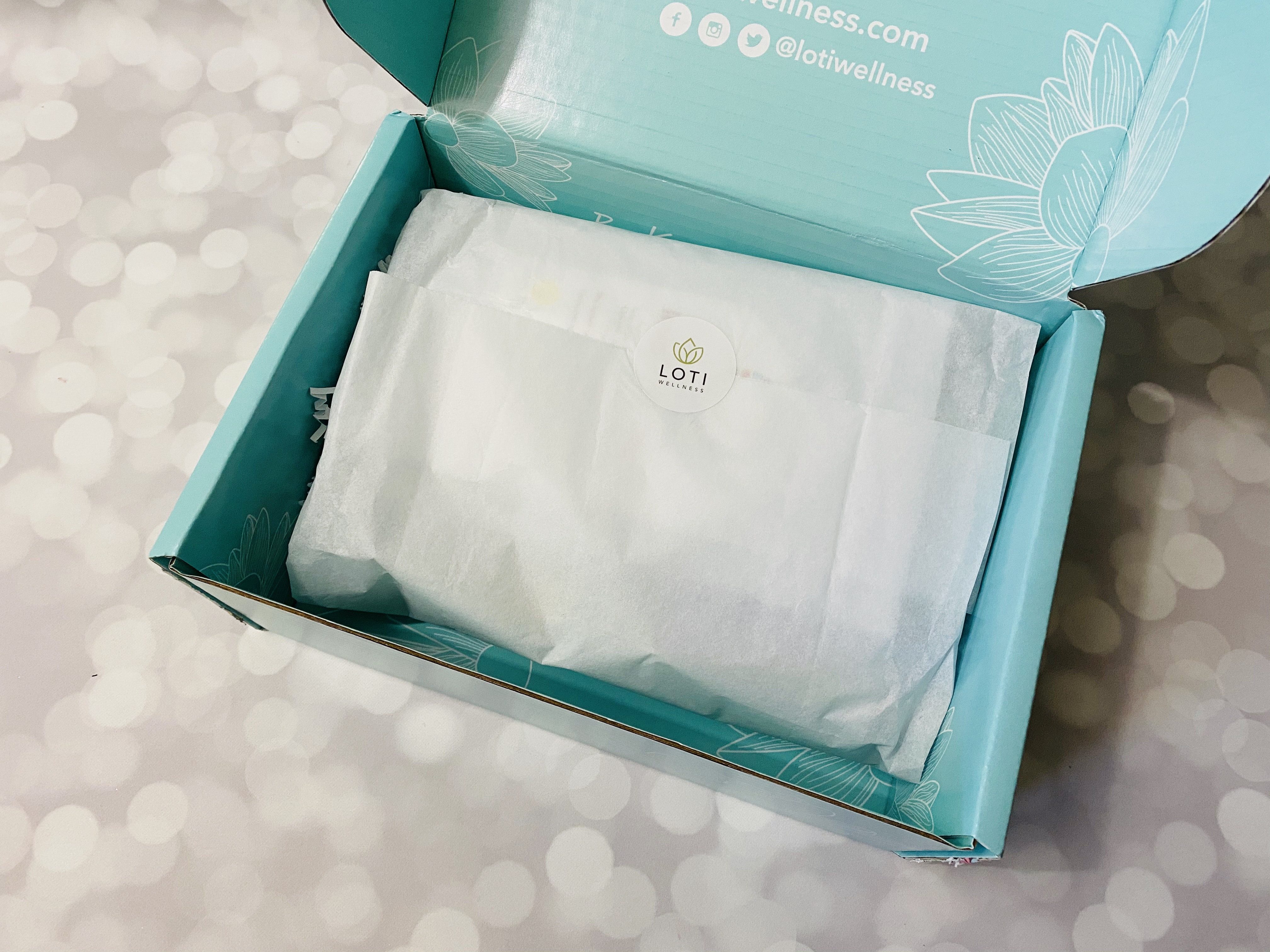 First look!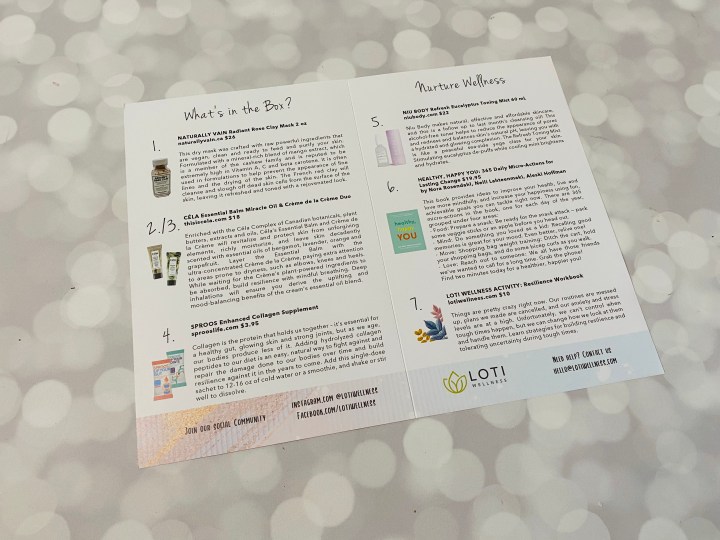 The information booklet goes over the theme for the month as well as the items and retail values for the included products.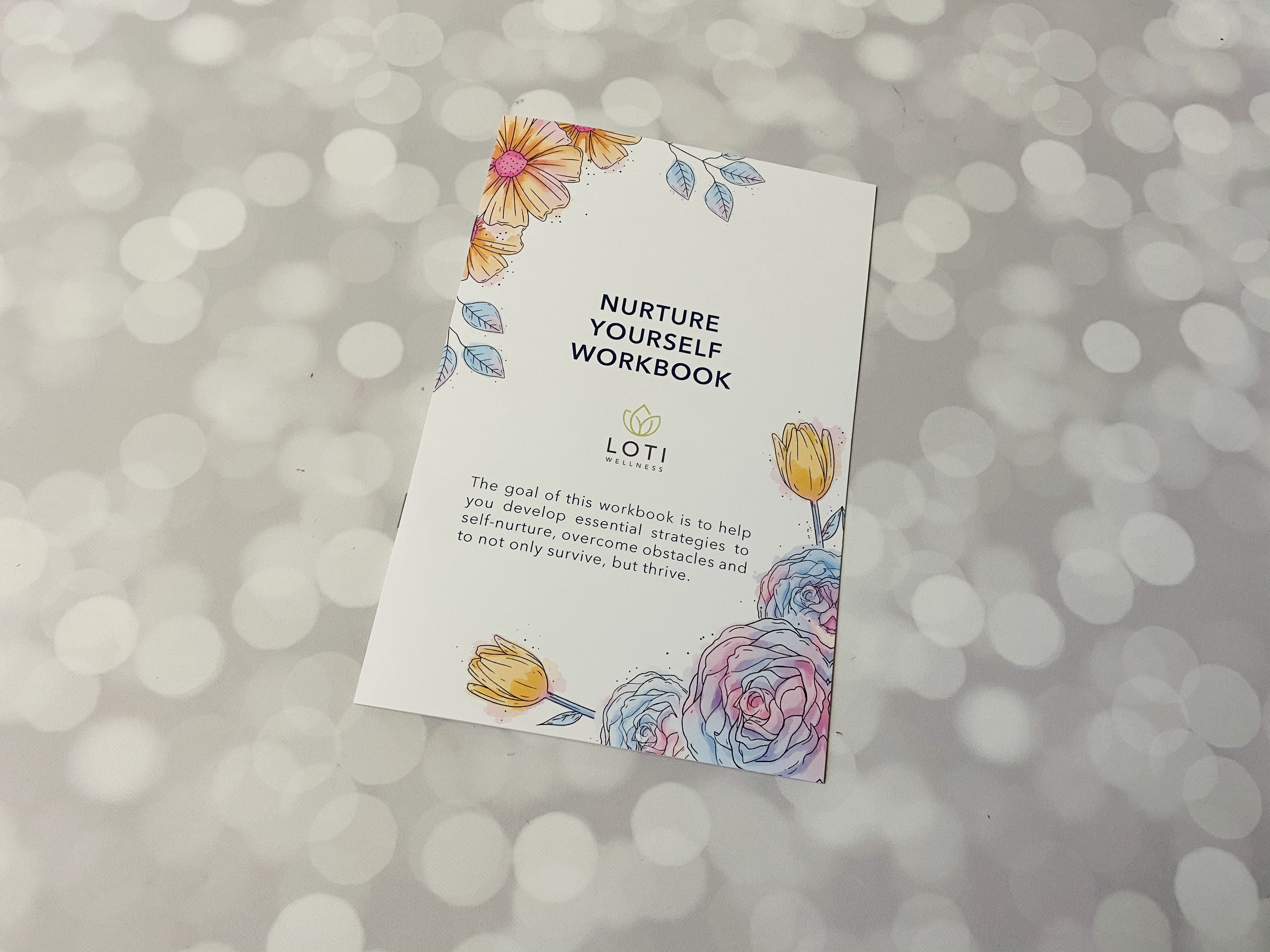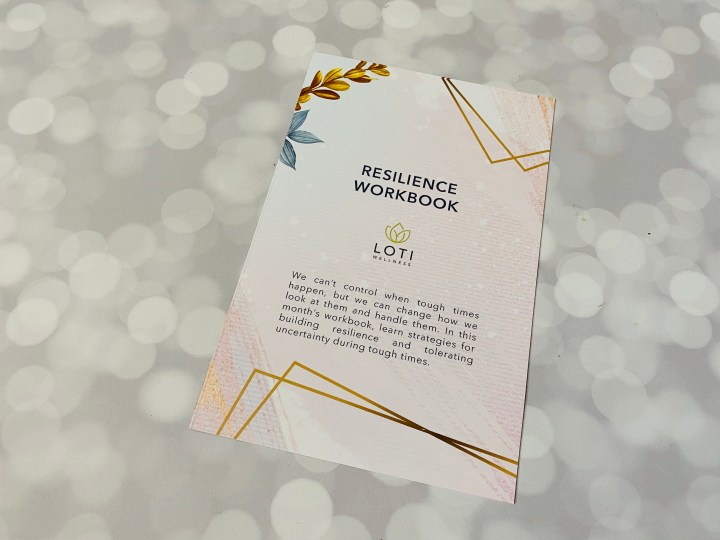 Resilience Workbook — Loti's workbooks set the intention for each month's box. This month's theme is Resilience and speaks directly about the situation going on right now with COVID-19.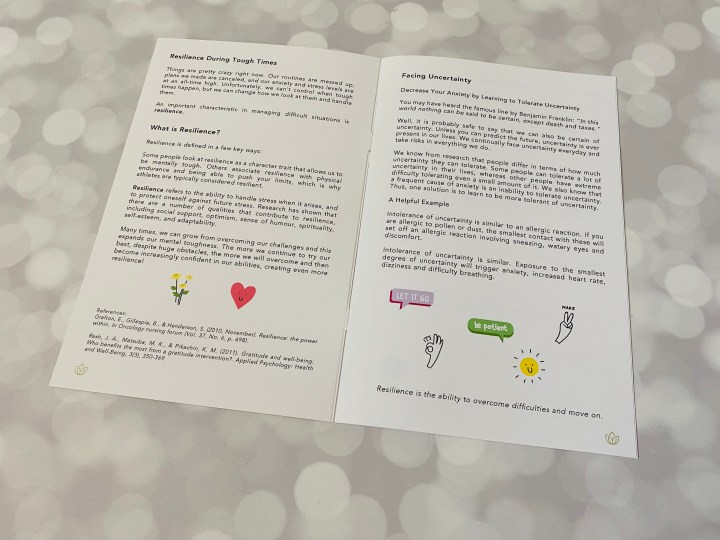 The workbook breaks down the month's concept and includes several short activities to complete.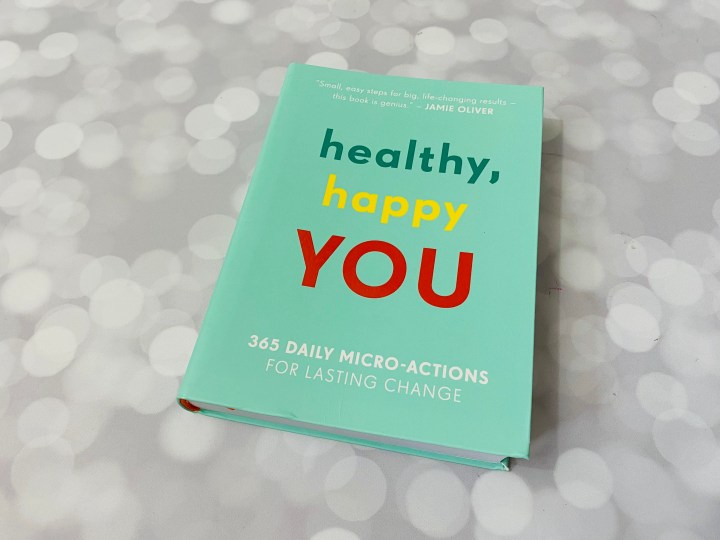 Healthy Happy You ($8.09 USD) — 365 micro-actions you can do to improve your life in various ways. There are four categories of tips you can easily do: food, move, love, and mind. Contributors to the book include Jamie Oliver and others.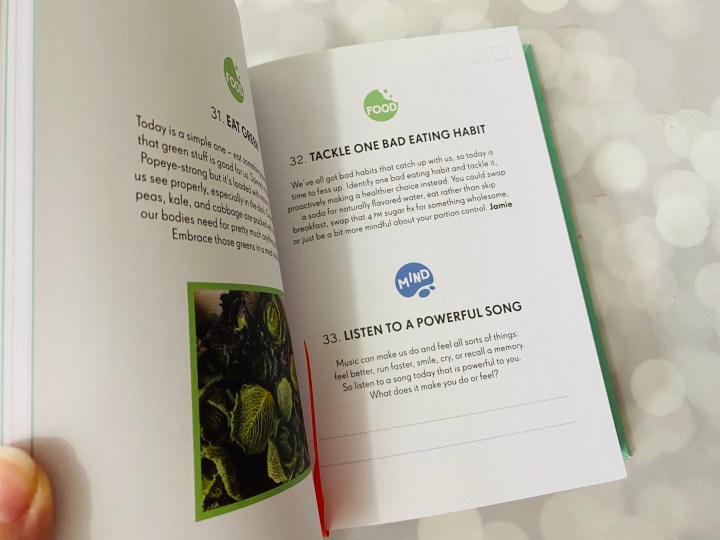 Here's an example from the book with some food tips by Jamie to eat something green today and tackle a small bad eating habit, as well as a "Mind" tip to jam to your favourite song that evokes an emotion or feeling within you.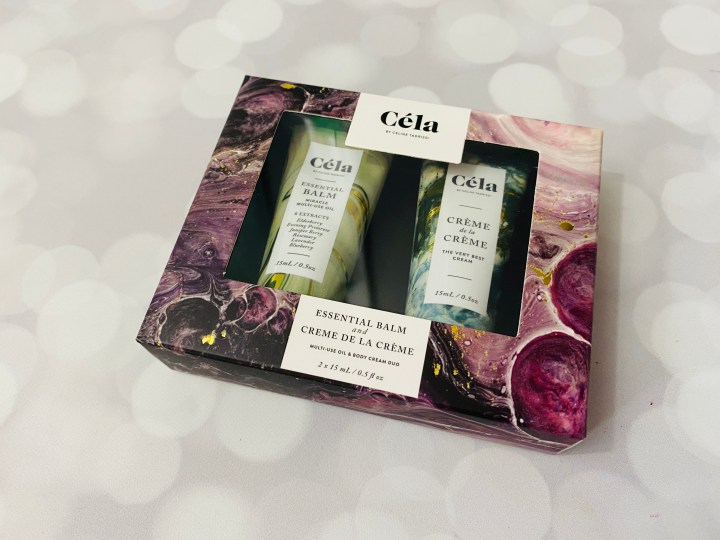 Cela Skincare Set ($18 CAD) — Cela is a Canadian brand that is cruelty free! Yay! This is a travel sized set of two of their products, the Essential Balm and the Creme de la Creme. The balm is an all in one product made of a blend of nourishing oils and can be used for pretty much everything, from dry elbows to hair flyaways. The Creme de la Creme is a thick, citrus-scented body cream that soaks in quickly and left my skin feeling so soft and hydrated.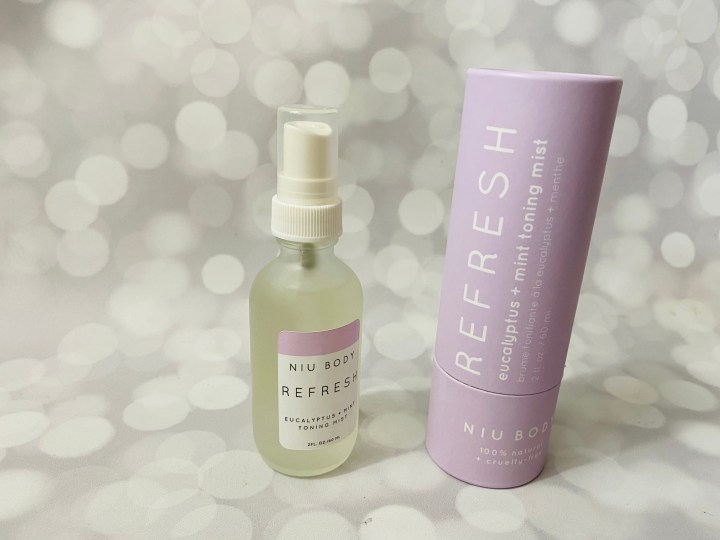 Niu Body Refresh Toning Mist ($22 CAD) — A toning mist containing eucalyptus and witch hazel make this a great way to cool and sooth acne prone and red skin. It smells amazing! With hot weather rearing its head a toning mist is perfect!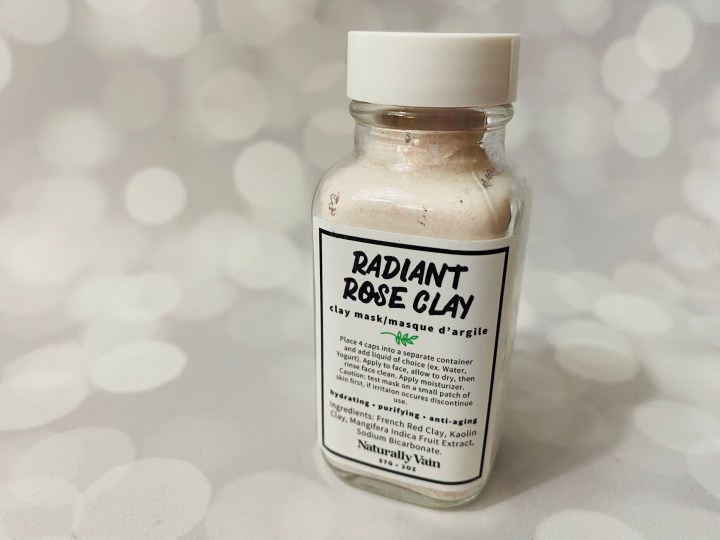 Radiant Rose Clay Mask ($26 CAD) — Naturally Vain is a Canadian skincare biz I've used before. Their products are effective and natural. You can use this mask powder with water, yogurt, etc to get the effects you are looking for. The star ingredient is French red clay which will exfoliate away dead skin to leave a glowing complexion behind.
Sproos Collagen Supplement ($3.25 CAD, $32.49 for a box of ten pouches) — support your gut with collagen, ginger, and other active ingredients. As someone with GI issues I know the pain of a suffering gut, and while I suspect it would take more than one dose to offer any relief to my symptoms, I found this supplement was pretty tasty and refreshing.
The June box had a very summery vibe with the toning mist and citrus scented body products. I love the book they included this month and have already done a few activities. The collagen supplement was something I wouldn't ordinarily try and I do like when Loti includes tea so this was a great way to switch it up for summer!
What do you think of this self-care subscription?