Lootaku is a monthly geek subscription box from Hong Kong packed with high-quality geek and gamer items. The subscription costs $49.00 per month + shipping (currently about $17 to the US), and you'll get 4-6 themed products, like plushies, action figures, memorabilia, etc., to satisfy your geeky cravings monthly – no fillers or promo items!
DEAL: Save 5% when you use this link and code DISCOUNT5.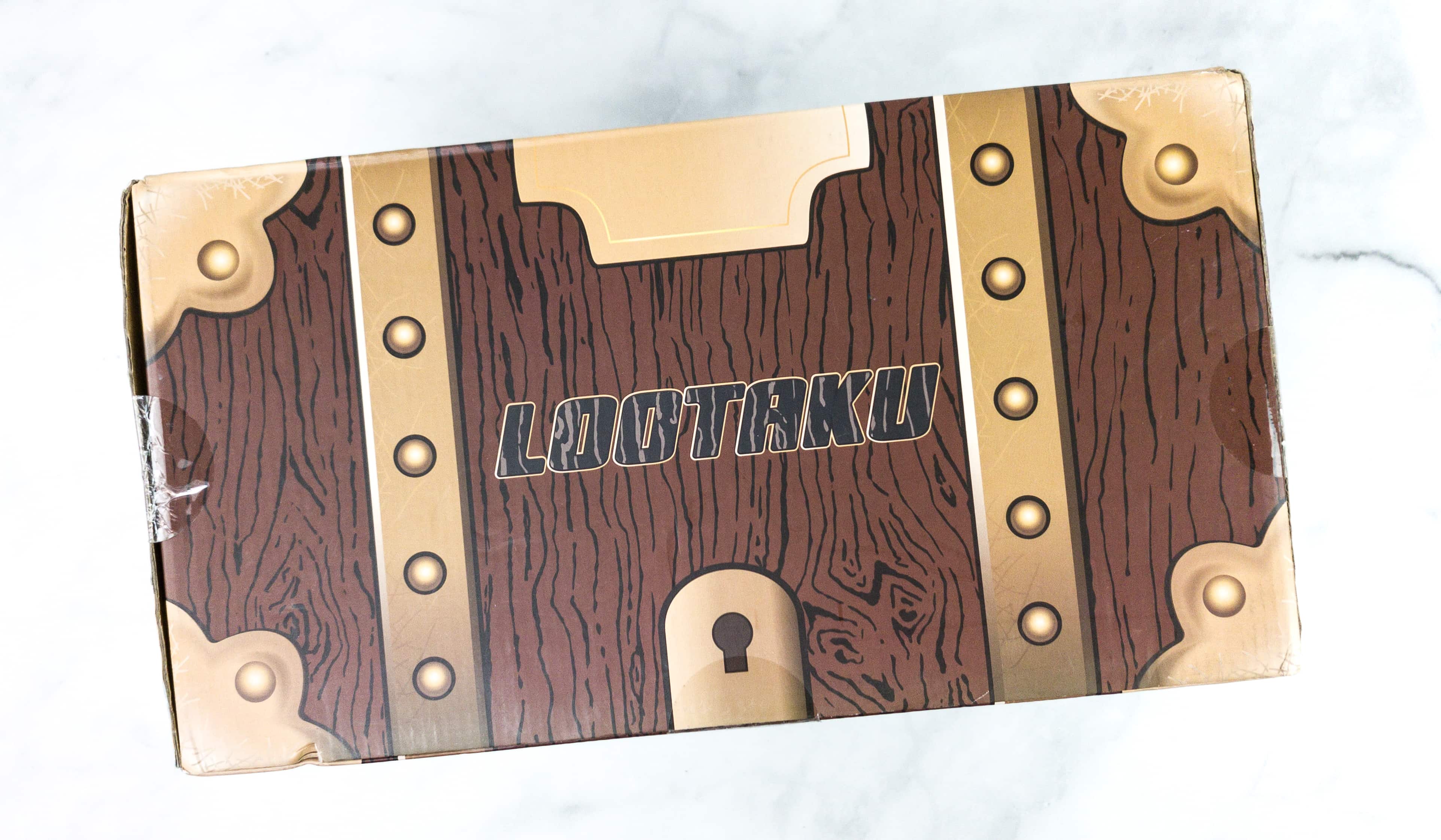 I like that the outside of the box is designed like a chest!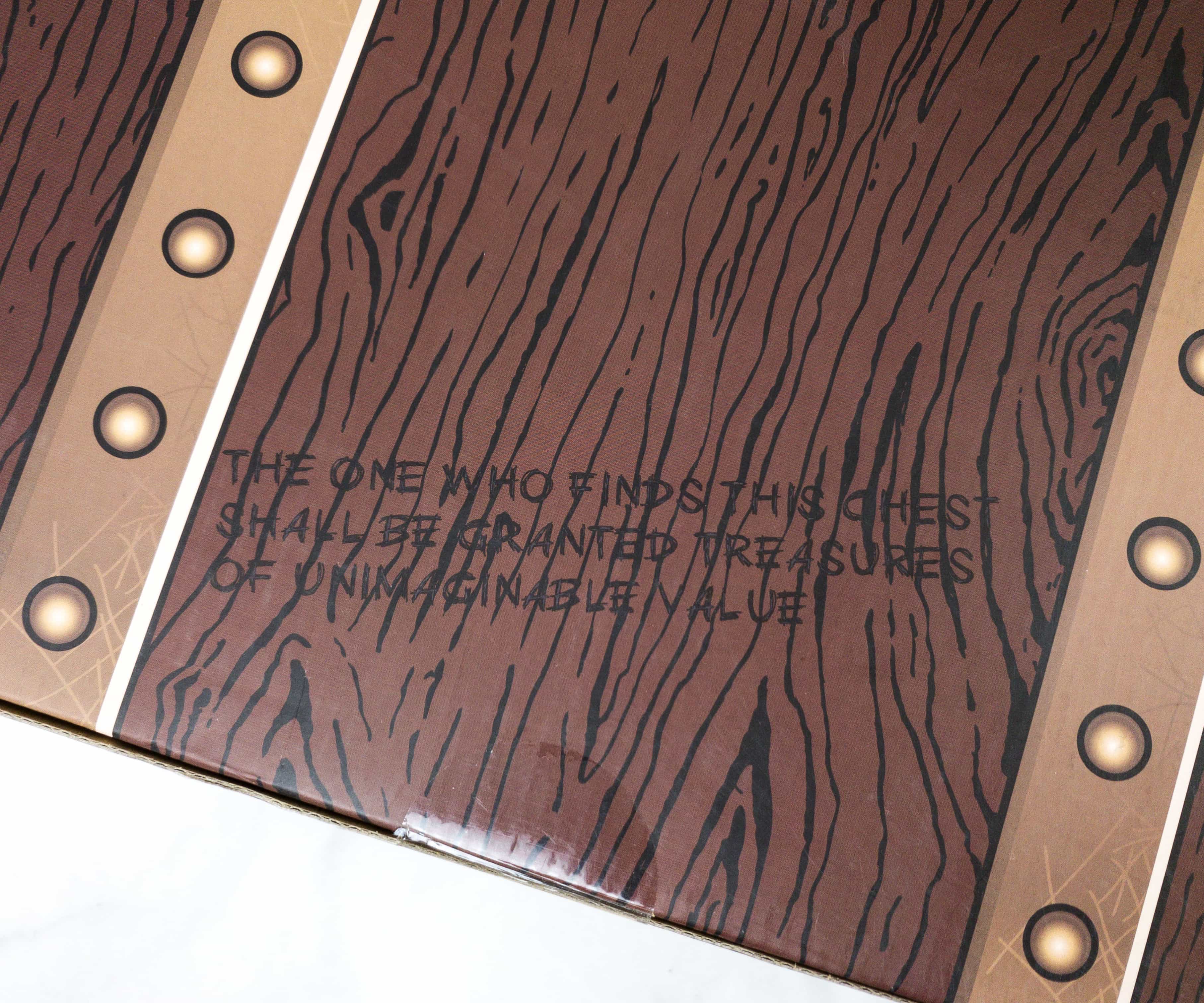 The one who finds this chest shall be granted treasures of unimaginable value.
The theme this month is DEADLY DAMES!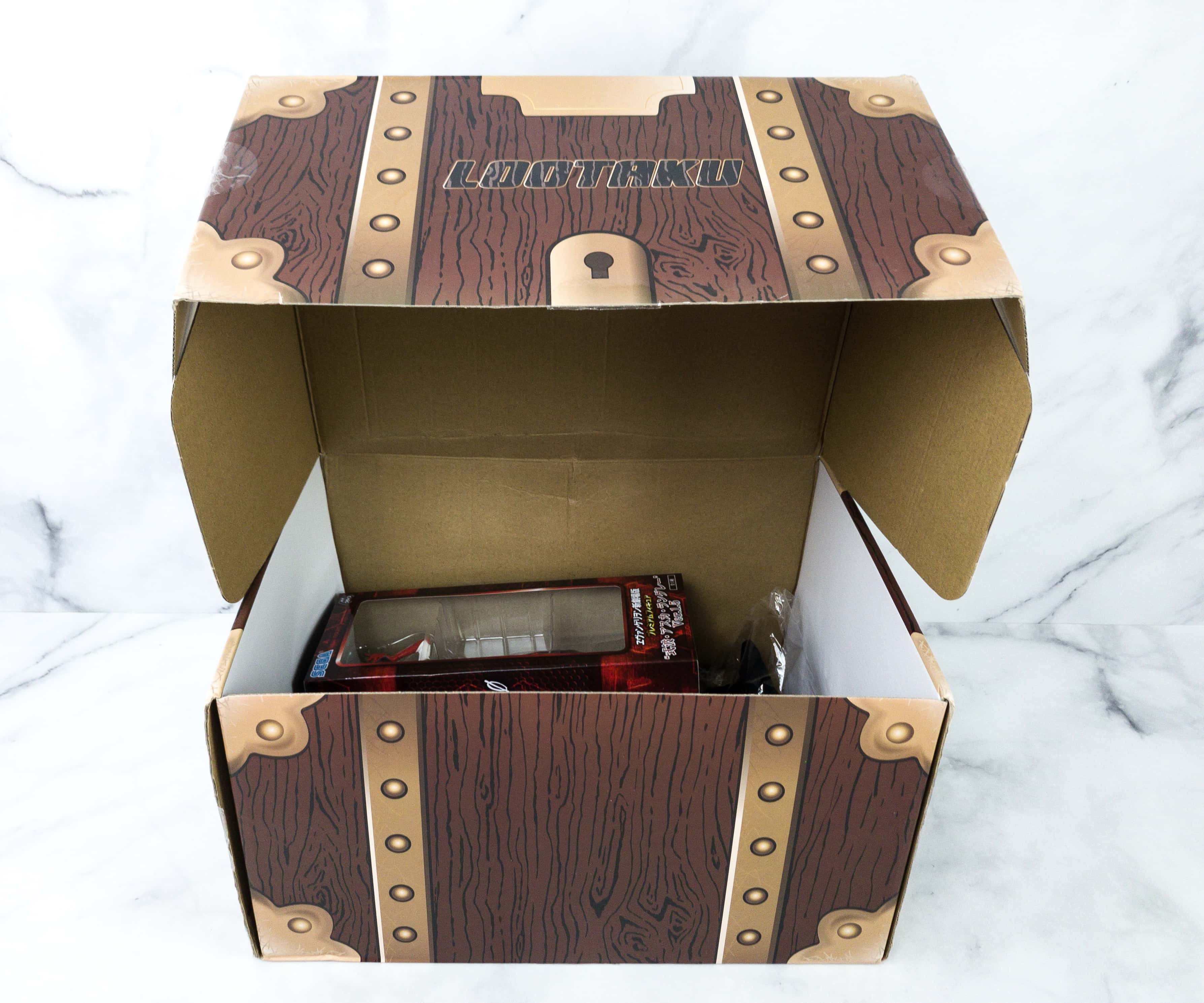 Opening this box is like opening a chest filled with rare treasures!
The items inside are all packaged nicely.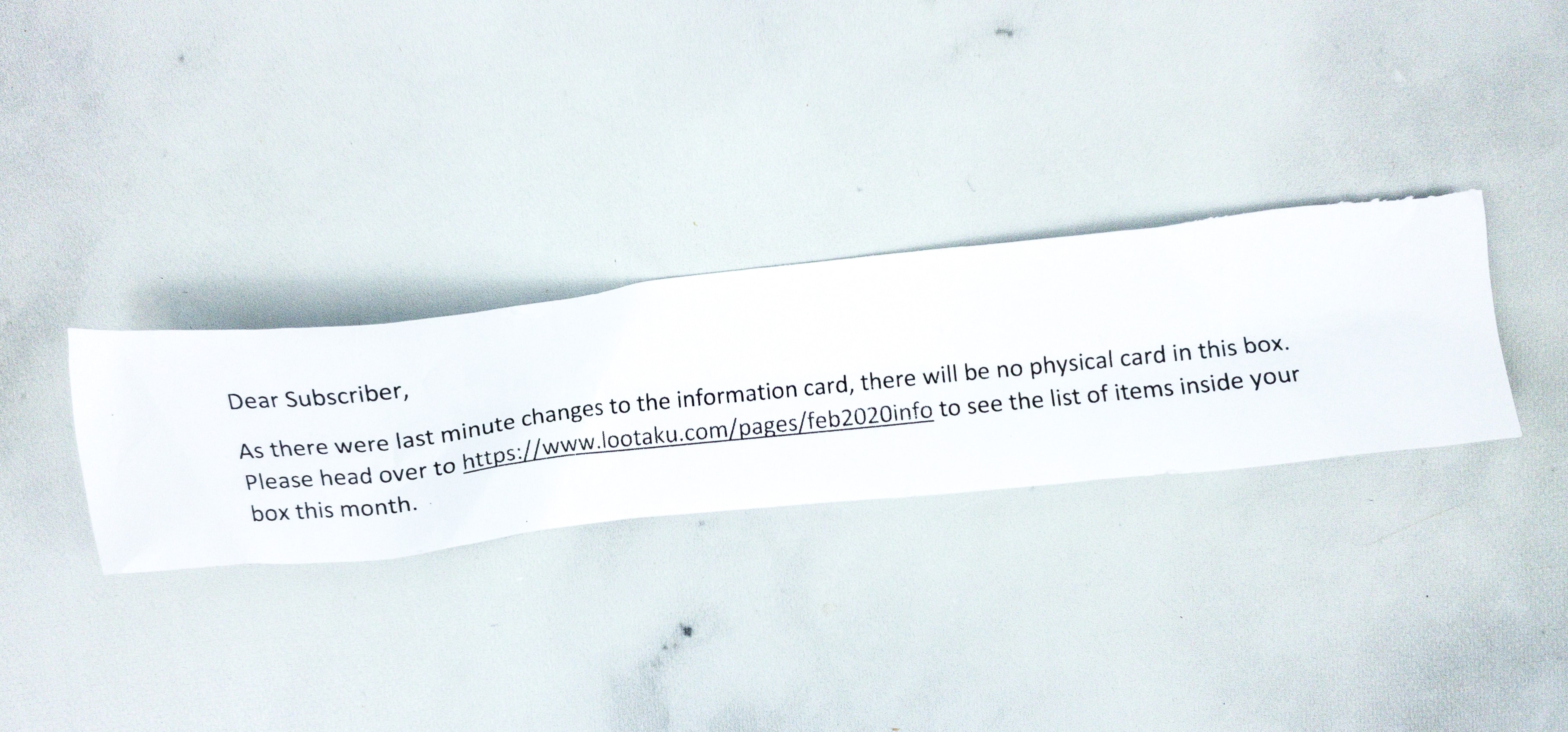 There's also an included note that indicates that as there were last-minute changes to the information card, so there won't be a physical card in the box. However, there's a virtual insert that can be found on their website.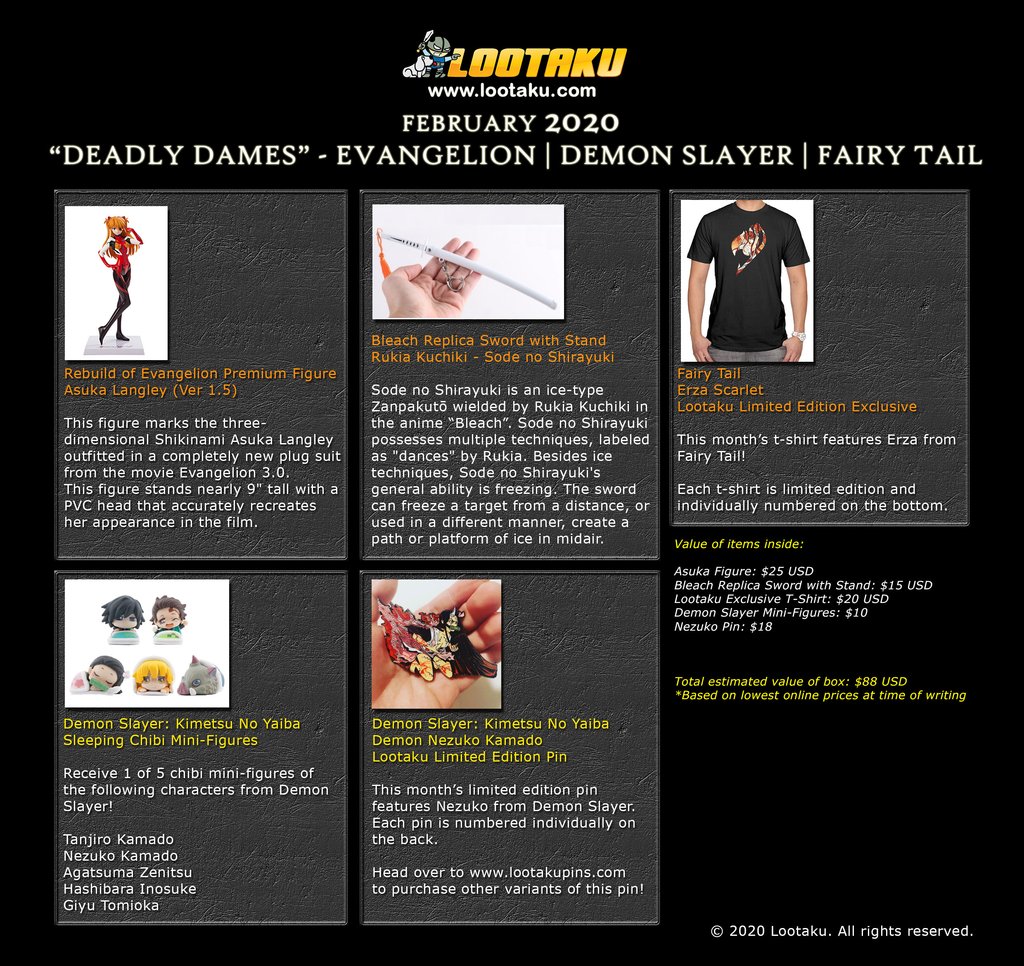 Here's the virtual insert that we got from the Lootaku's website. The insert has details about each item, and when there are variations, it typically lists each possible variation you might receive.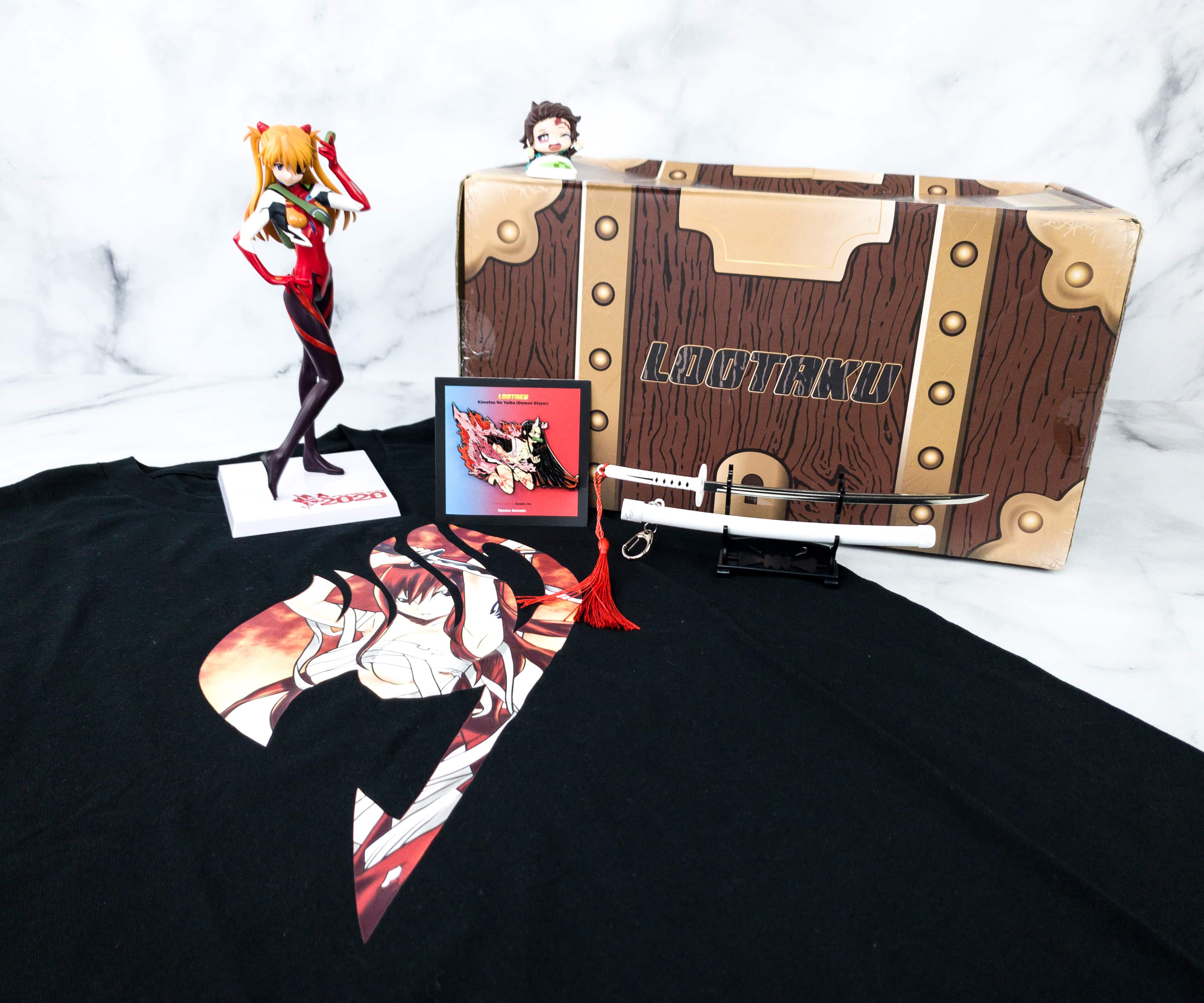 Everything inside my February 2020 Lootaku Box!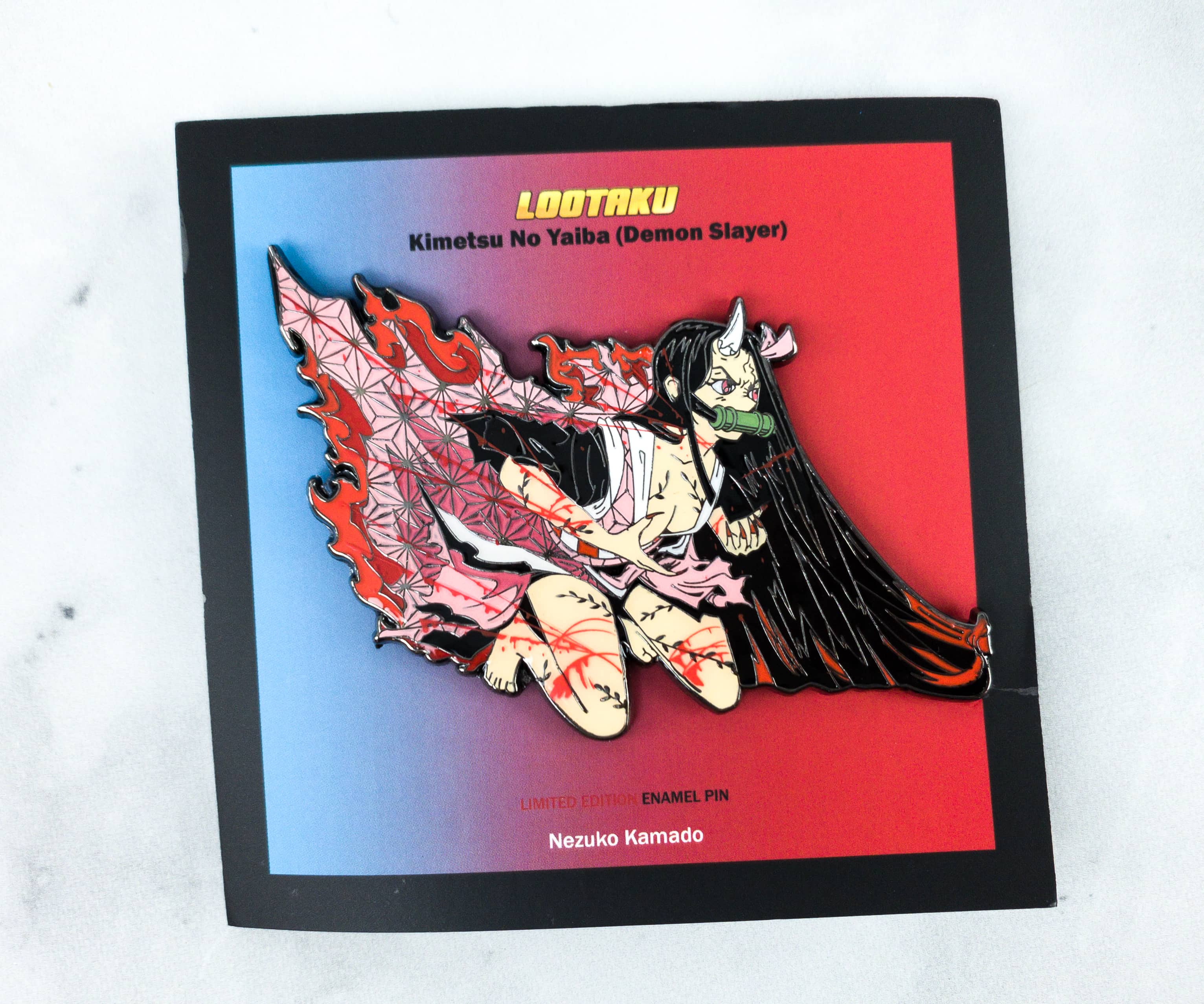 Demon Slayer: Kimetsu No Yaiba Demon Nezuko Kamado Pin. This month's exclusive enamel pin features Nezuko Kamado from Demon Slayer!
It's a big pin that needs 3 posts with rubber clutches to support its full weight. The one I received is the 318th pin produced out of 400.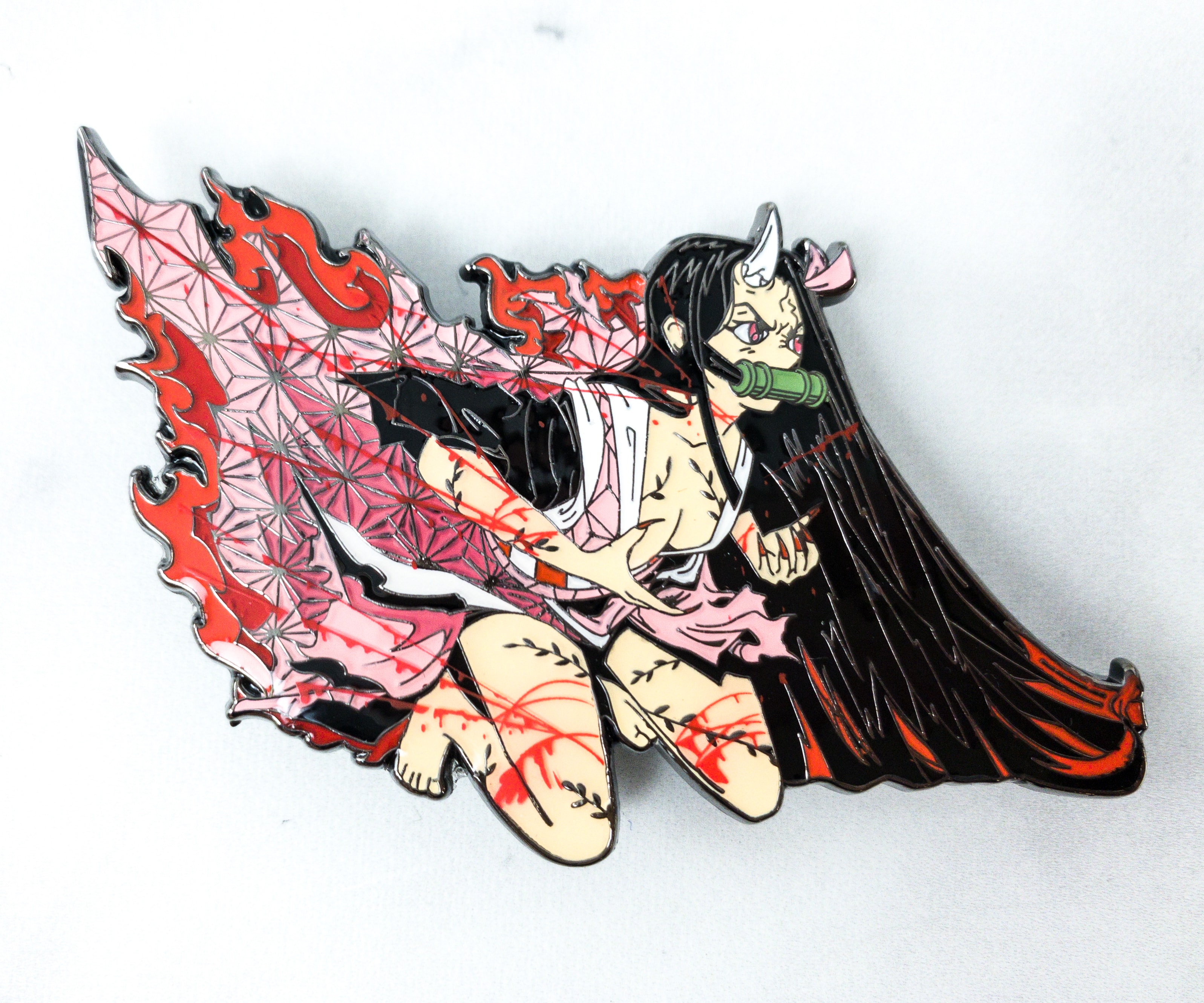 Nezuko is the younger sister of Tanjiro and one of the two remaining members of the Kamado family. She was turned into a demon by Muzan Kibutsuji. She's a petite girl with visibly large, prominent fangs and sharp, claw-like nails, long black hair that reaches just below her waist, and one thing that is really noticeable is her pink eyes. This pin definitely captured her characteristics well!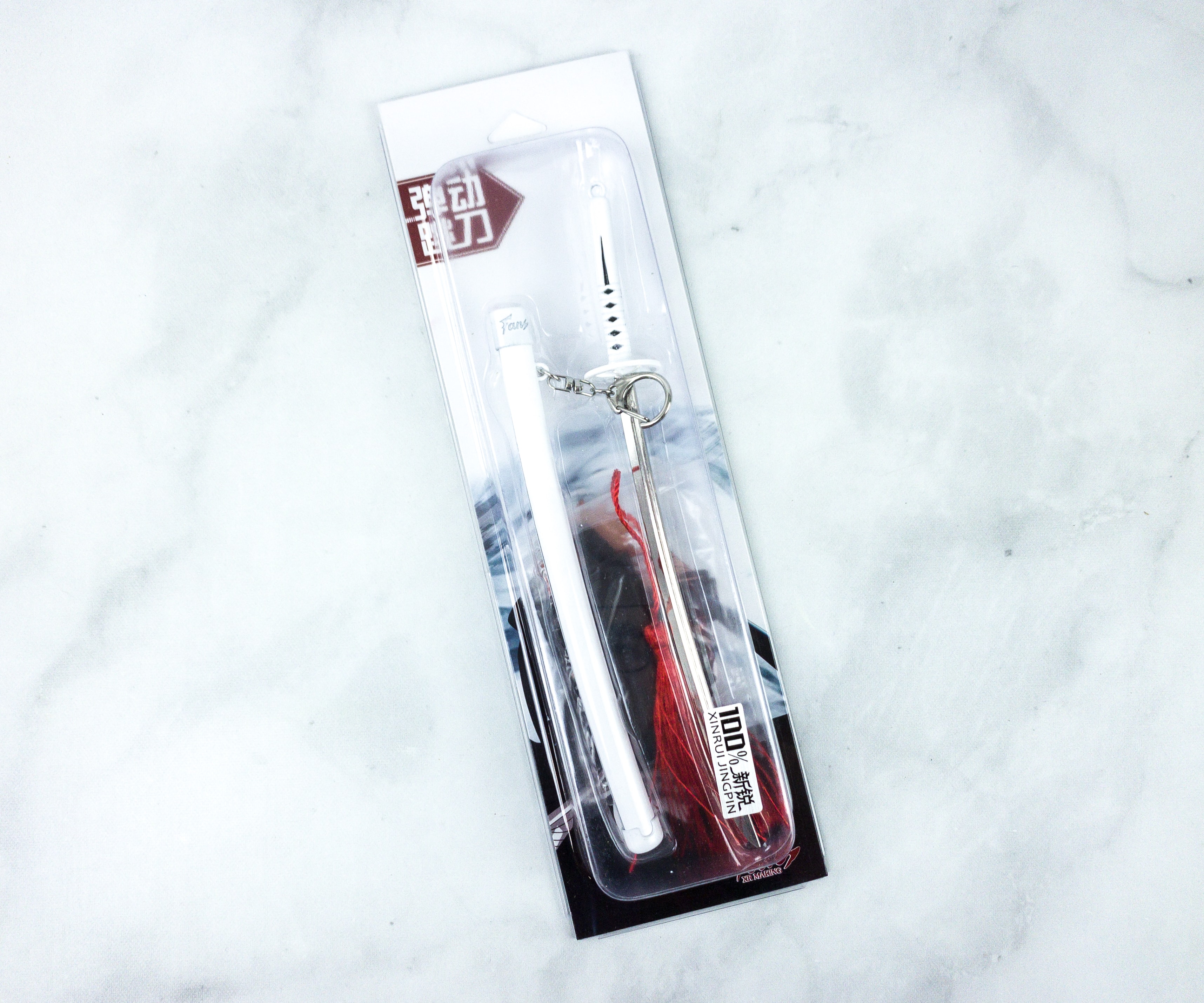 Bleach Replica Sword with Stand Rukia Kuchiki – Sode no Shirayuki Key Chain. The replica sword that I got is the katana that belongs to Rukia Kuchiki, the Sode no Shirayuki, or "Sleeves in White Snow".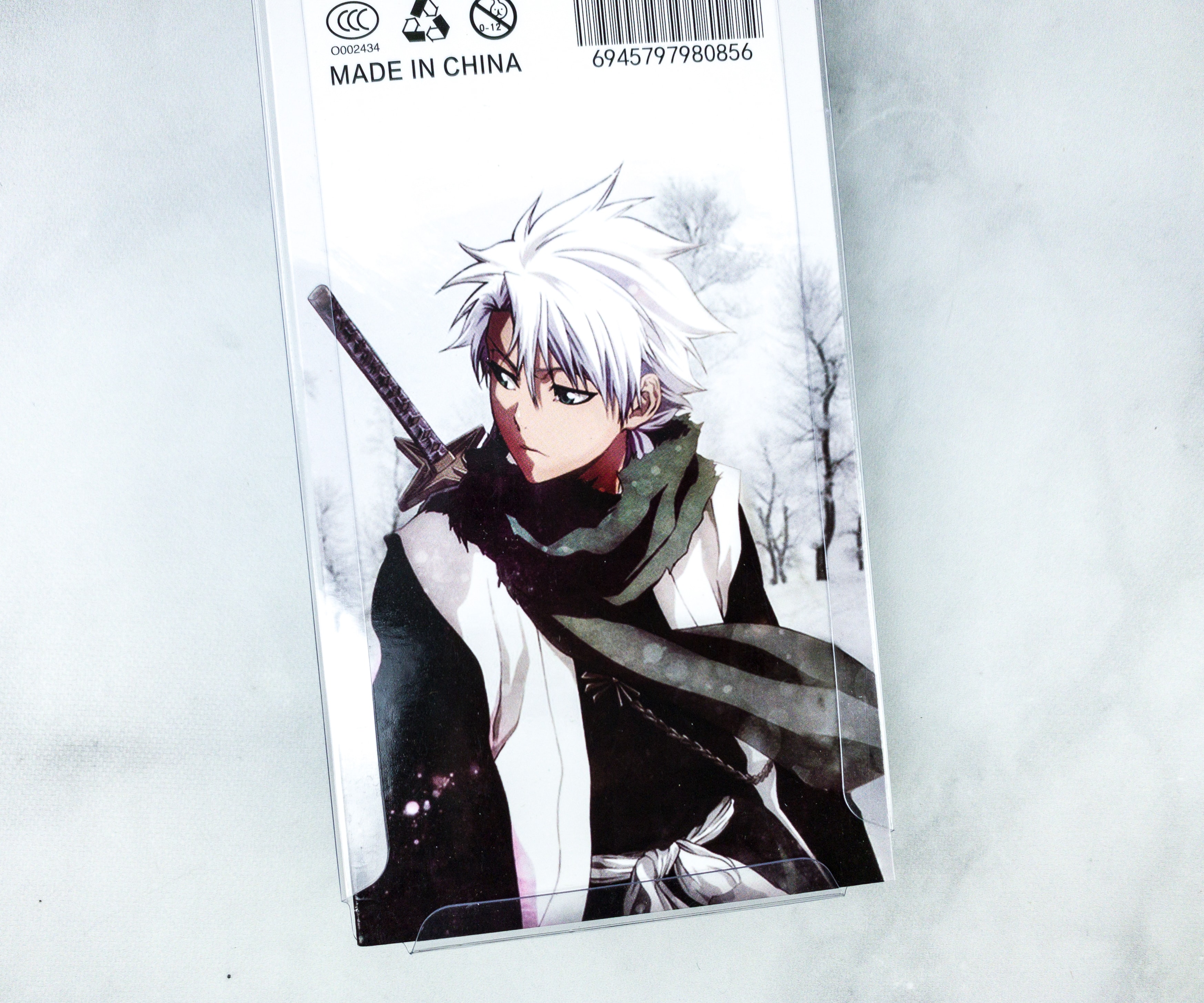 The back of the packaging features Toshiro Hitsugaya.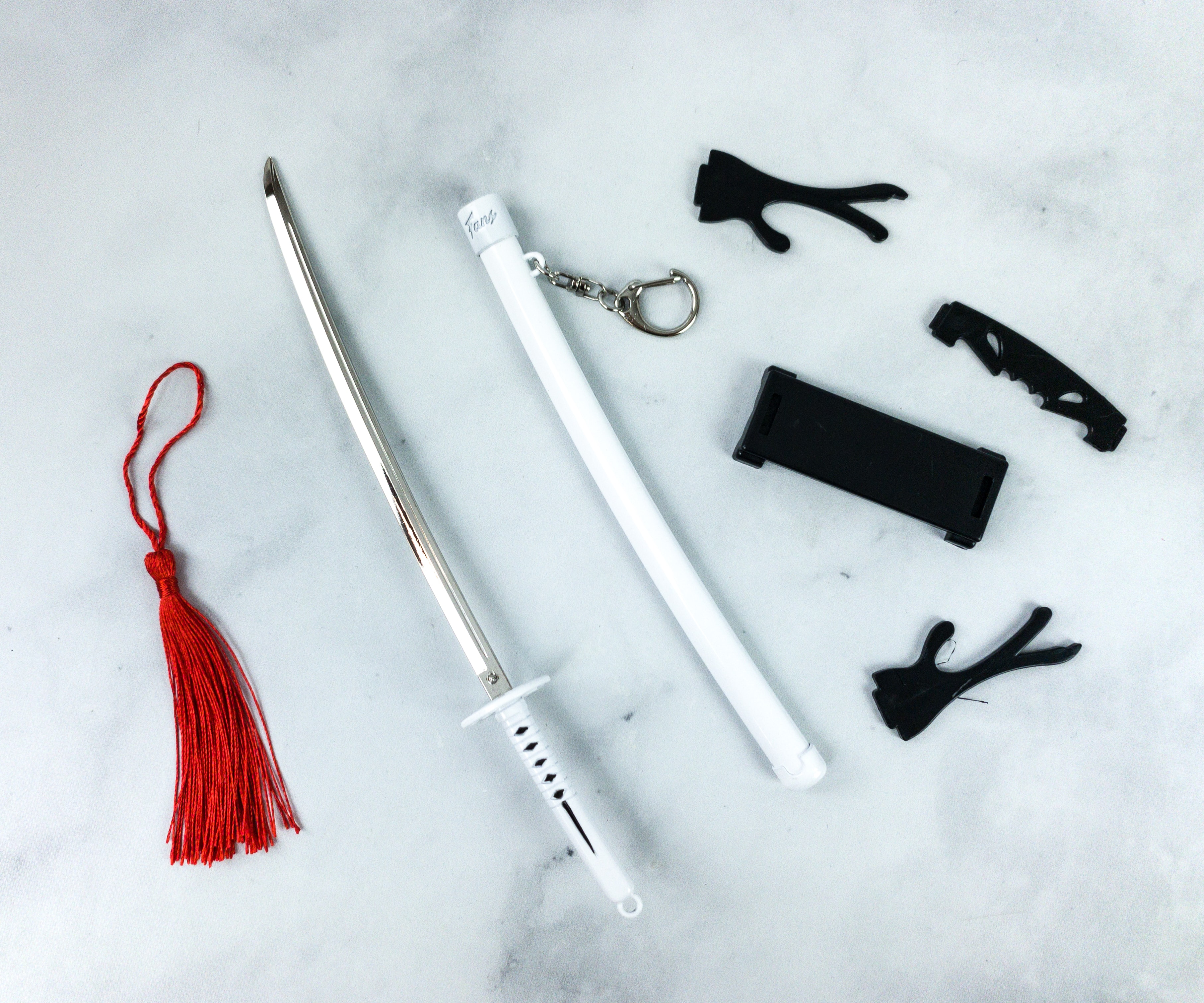 The keychain consists of 7 assemblable parts including the stand.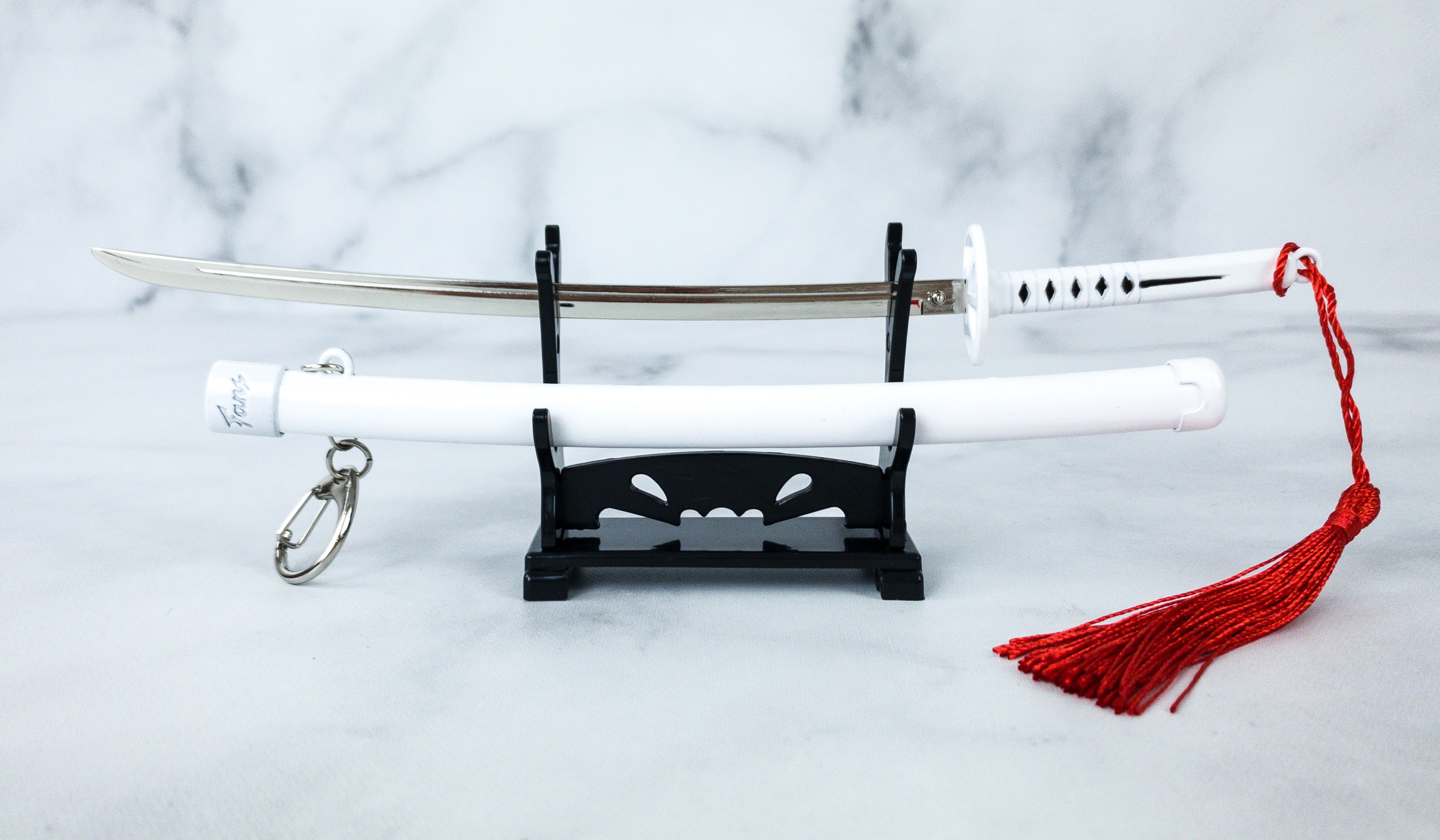 The Sode no Shirayuki is a normal katana in its sealed form. The katana has rectangular tsuba with a vaguely flame-like pattern on the long sides, while there's a curved line on the short sides.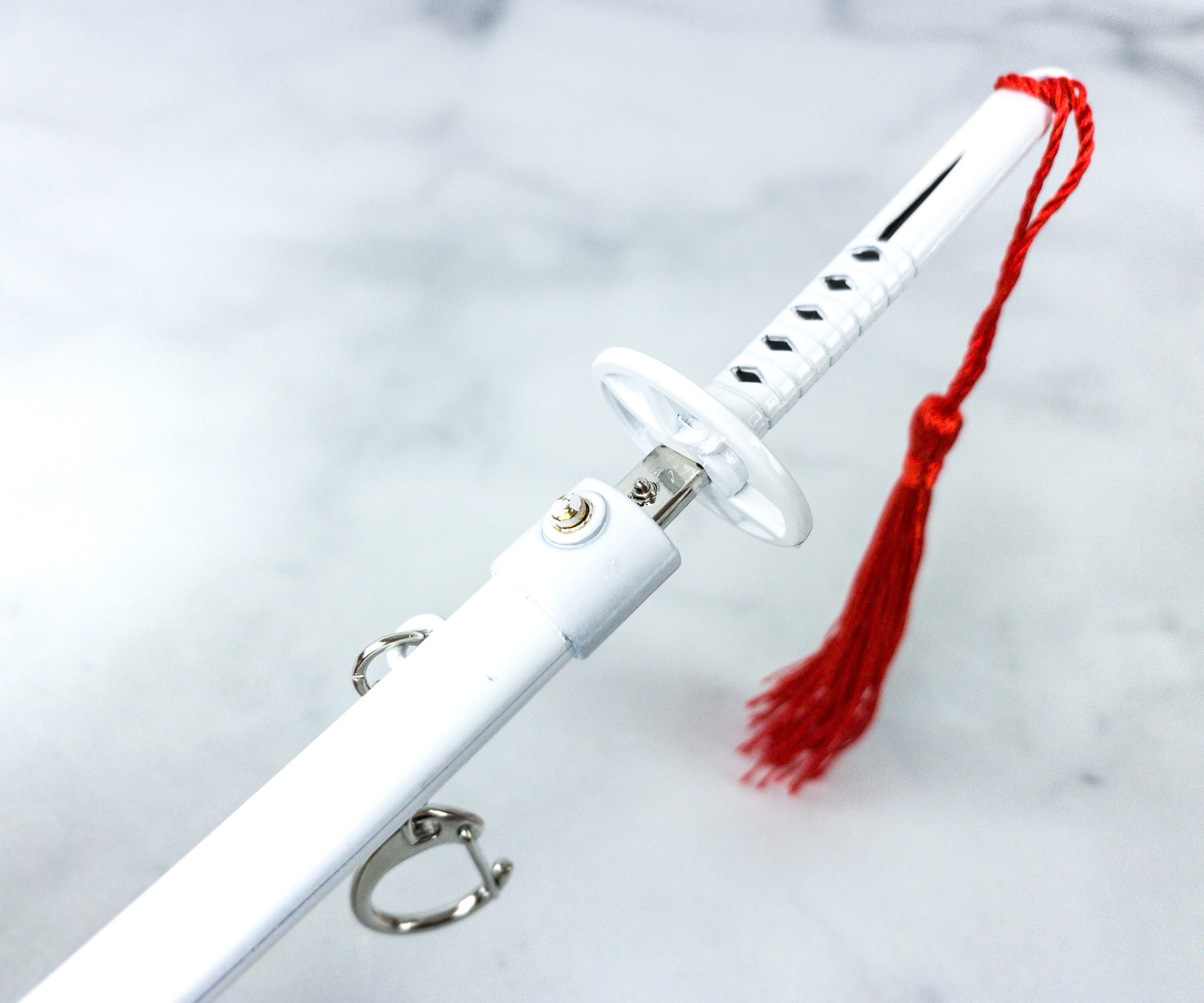 It also has inward-curved corners with curved clits above and below the blade.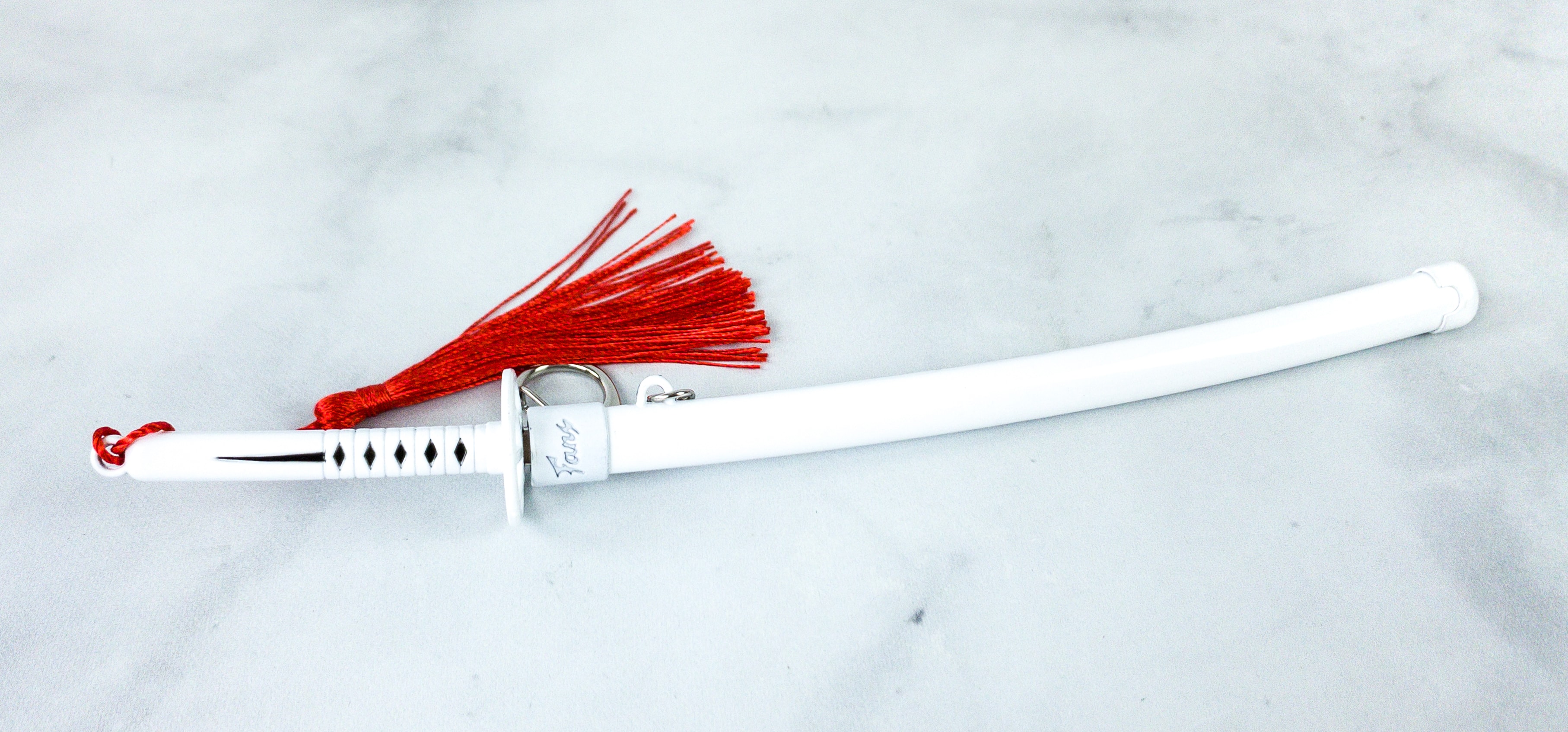 It also has a series of curved lines embossed on either side of the blade, and it also comes with a reddish-brown hilt.
Demon Slayer: Kimetsu No Yaiba Sleeping Chibi Mini-Figures. One of the figures that I got from this box this month is this super kawaii chibi one from Demon Slayer! Subscribers can get 1 out of the 5 available characters.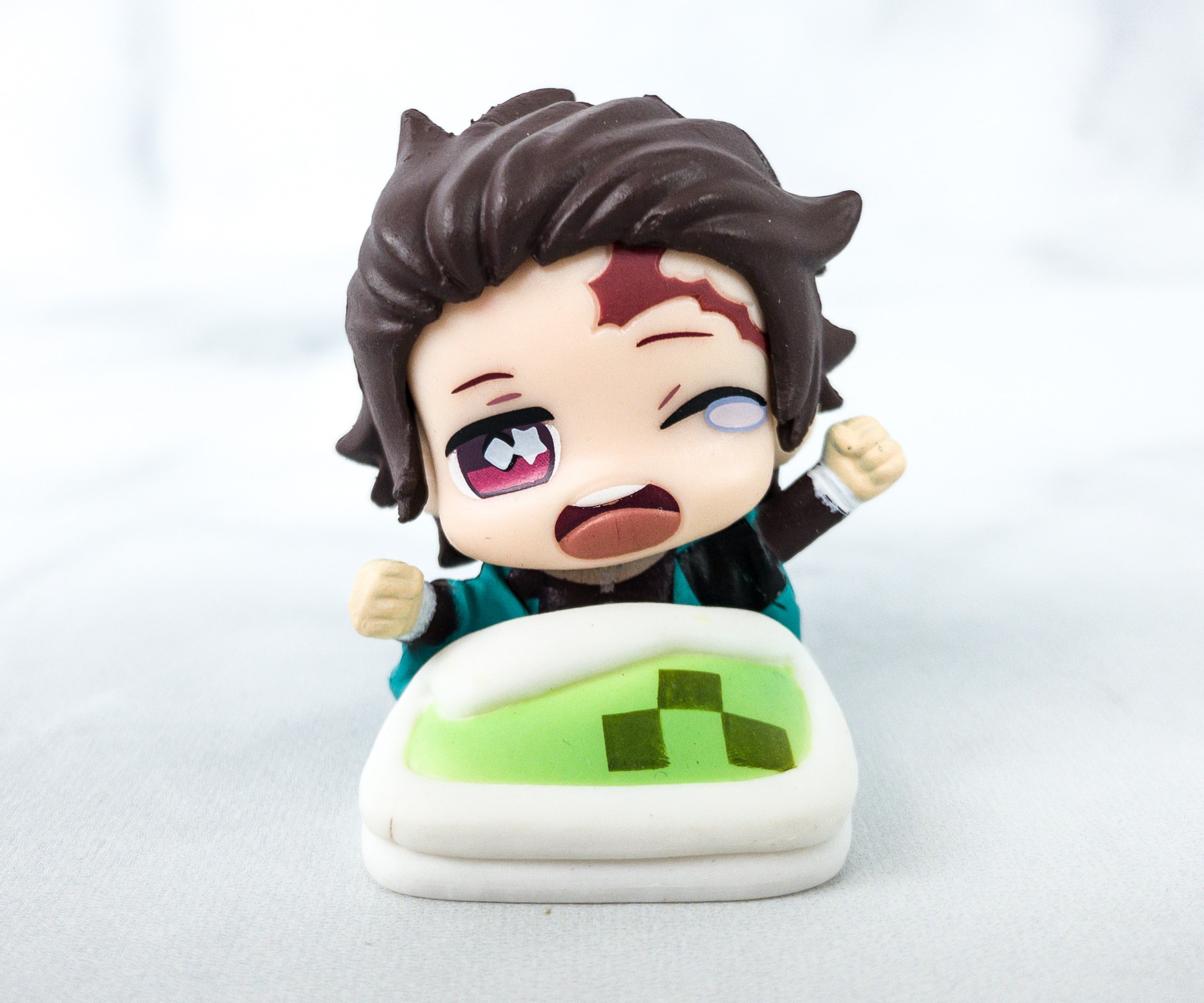 It's a yawning and sleepy Tanjiro Kamado!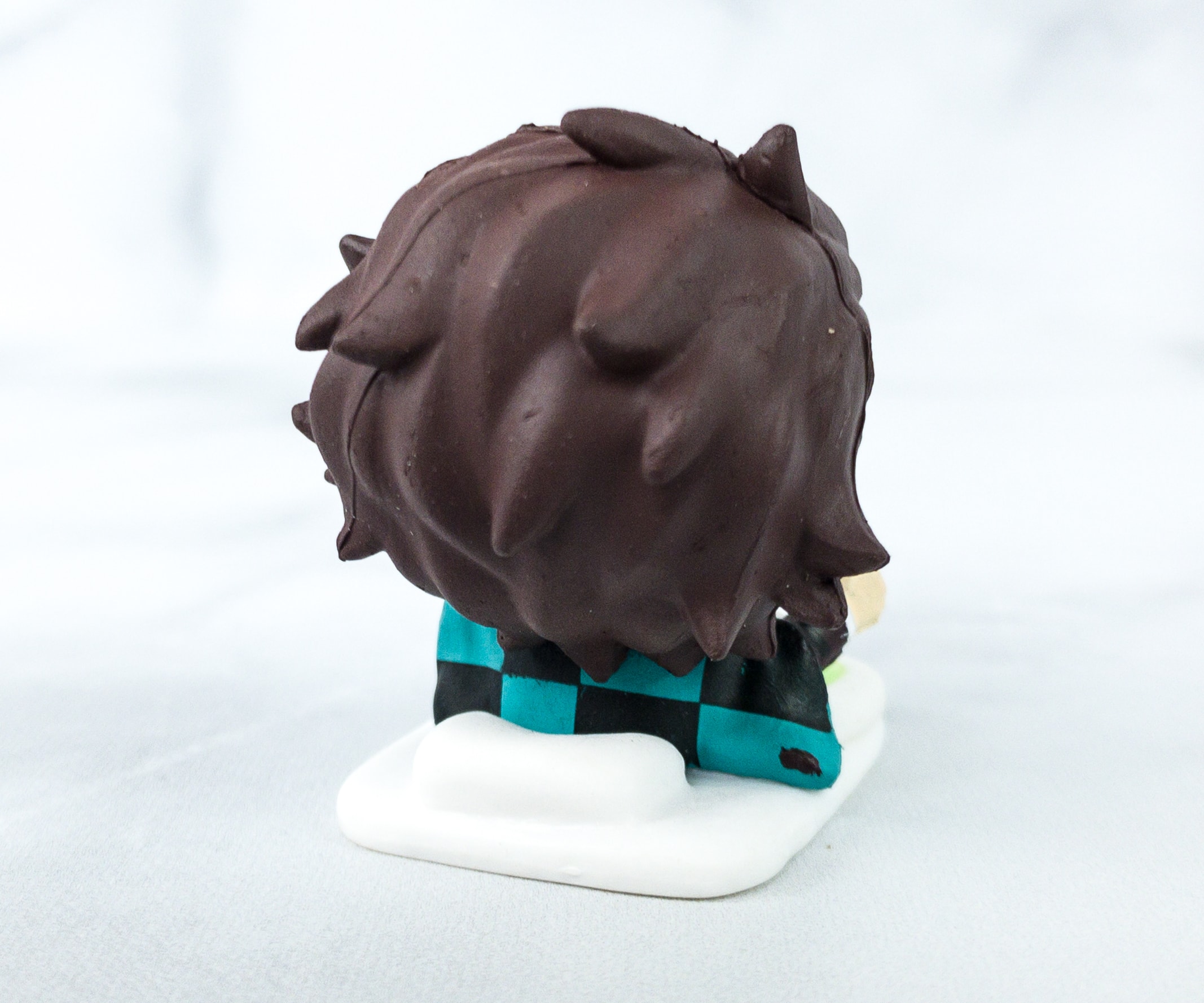 Tanjiro is inside a traditional Japanese futon bed!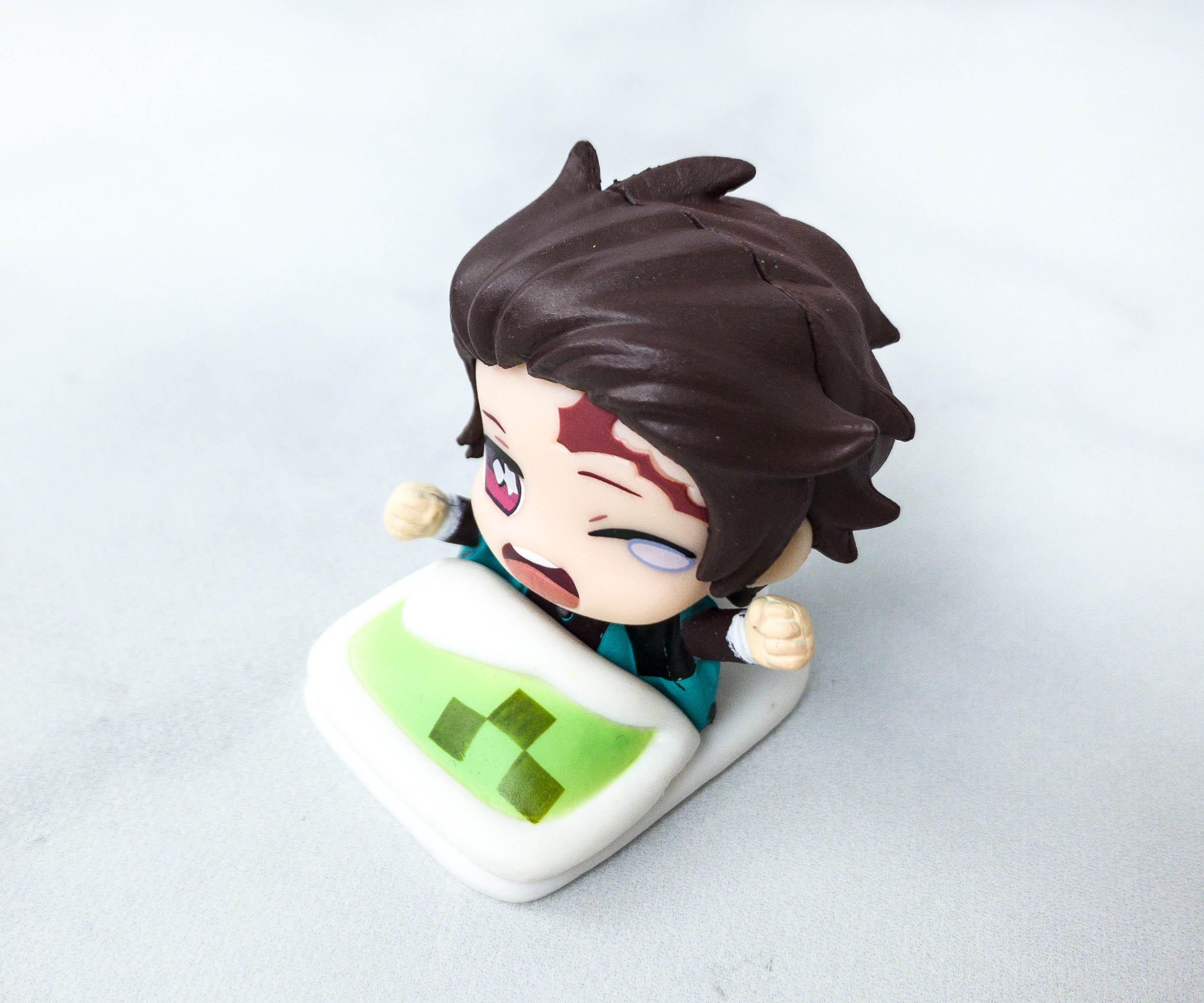 You can easily identify that it's Tanjiro because of the scar on the left side of his forehead, and the futon bed served as the figure's base too! The details are amazing despite the figure being chibi!
Rebuild Of Evangelion Premium Figure Asuka Langley. Here's the second figure from the box and it features the pilot of the Evangelion Unit-02, Asuka Langley!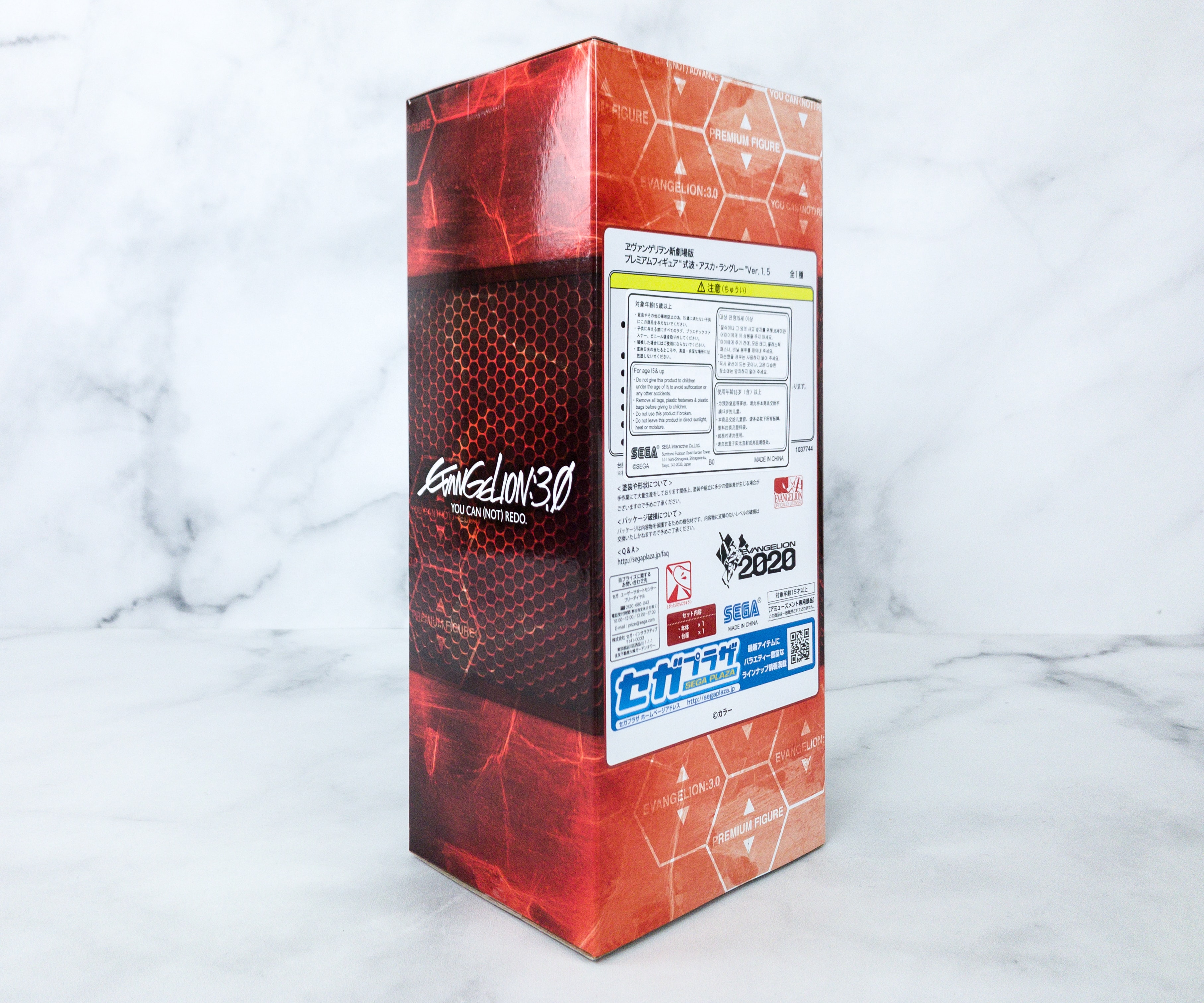 The figure was inside a red box that is as fiery as the character's suit and Evangelion!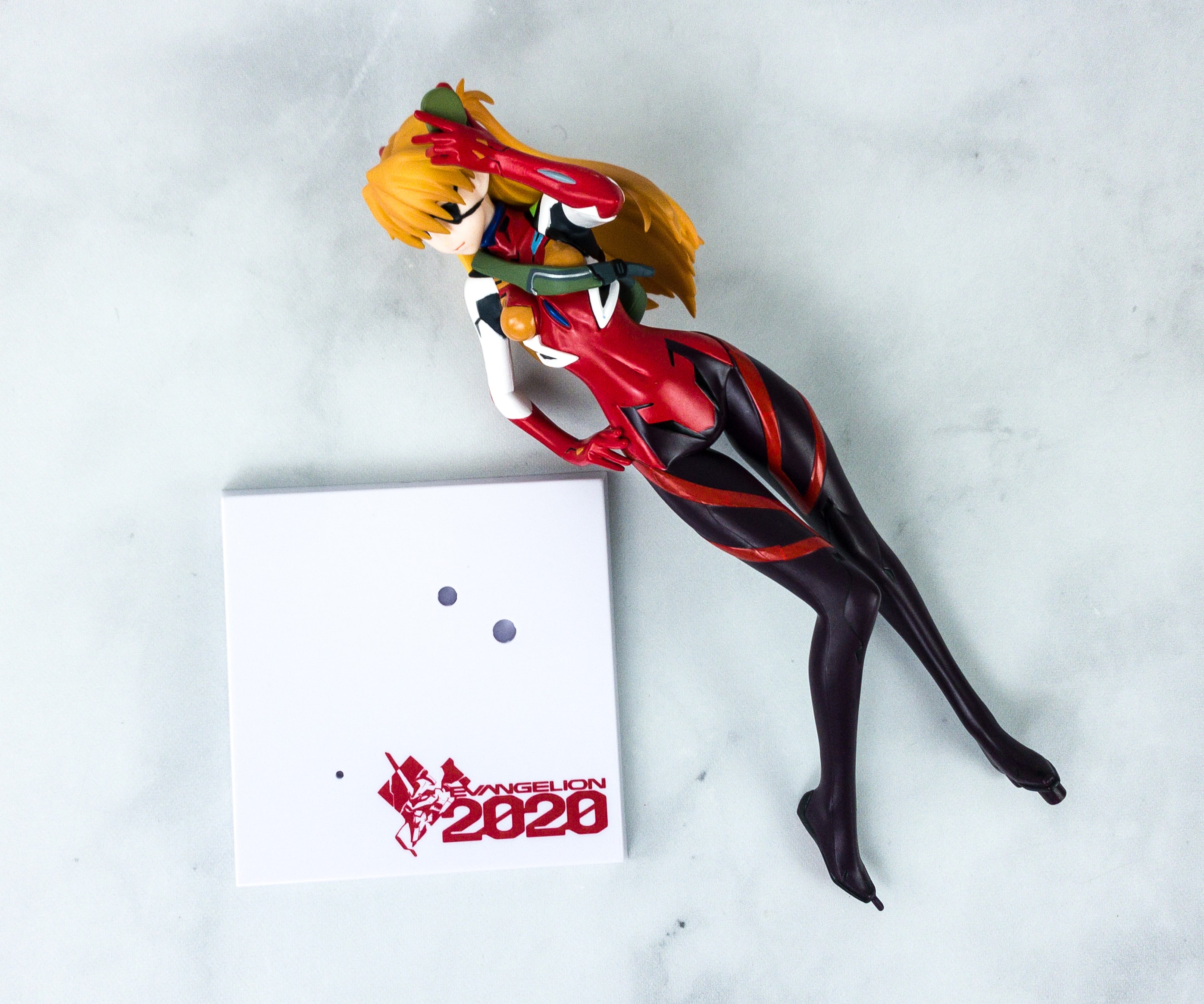 The figure also comes with a base!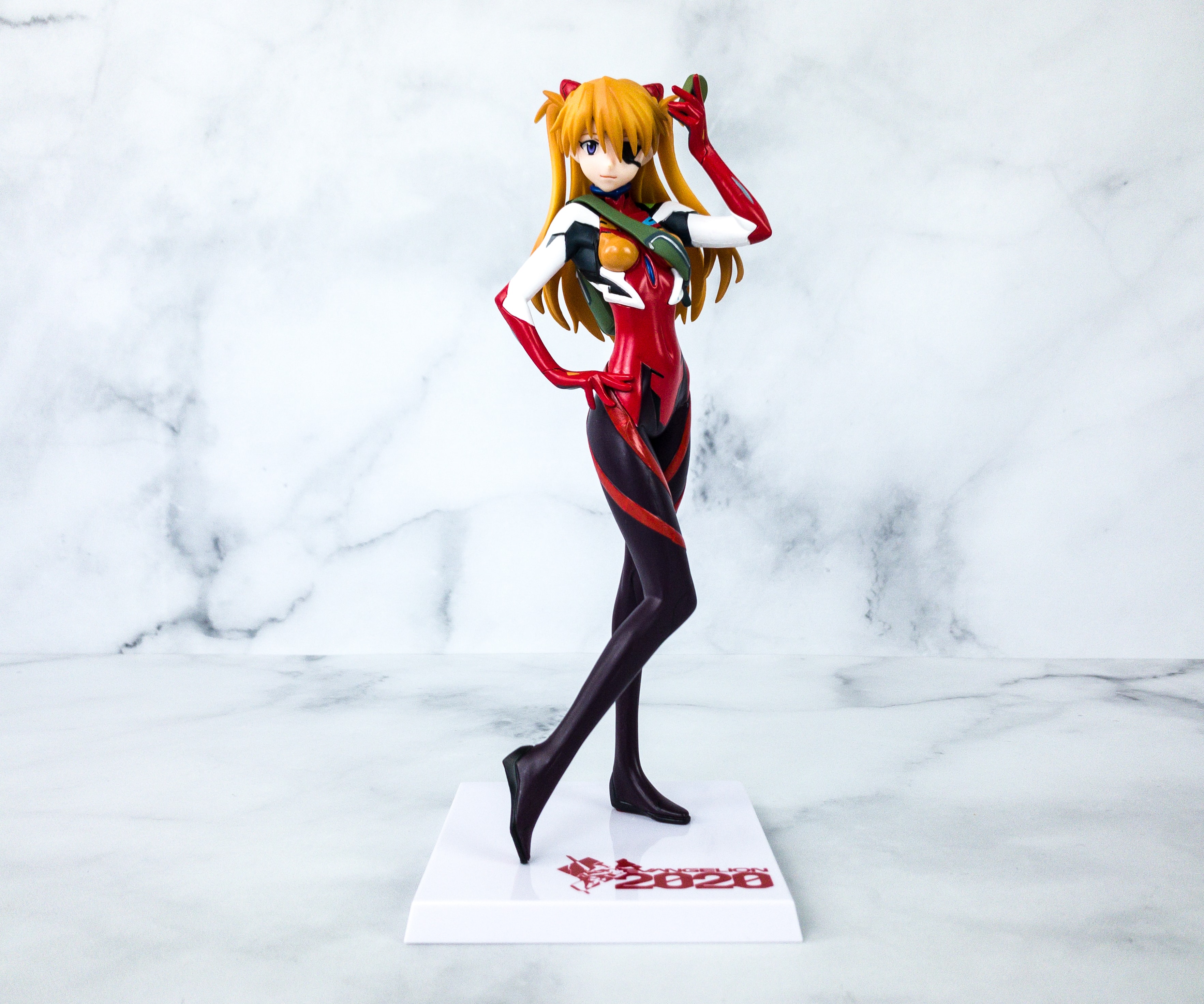 Asuka here is sporting her new plug suit from the movie Evangelion 3.0.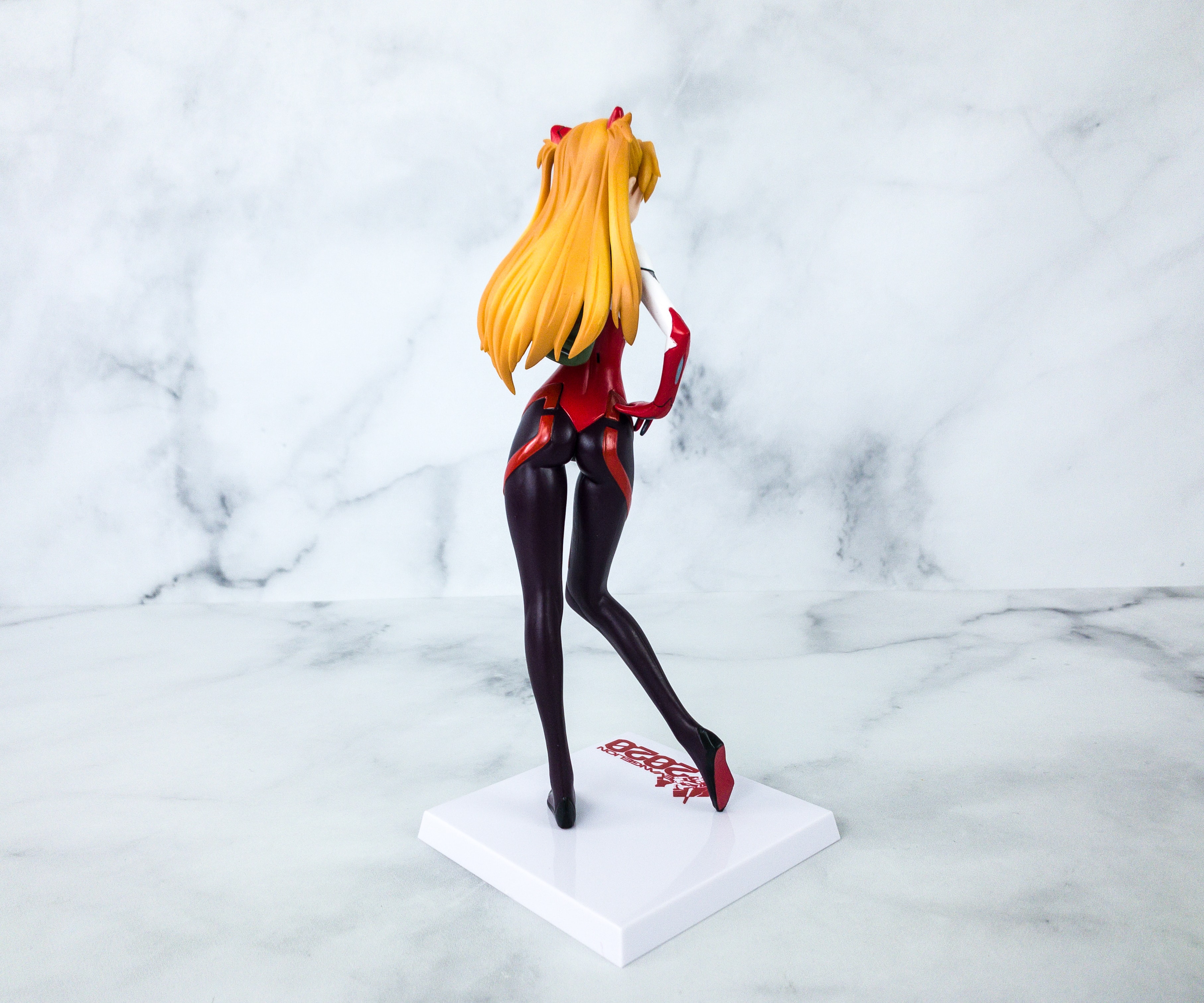 She also has her cute orange hair flowing down on her back.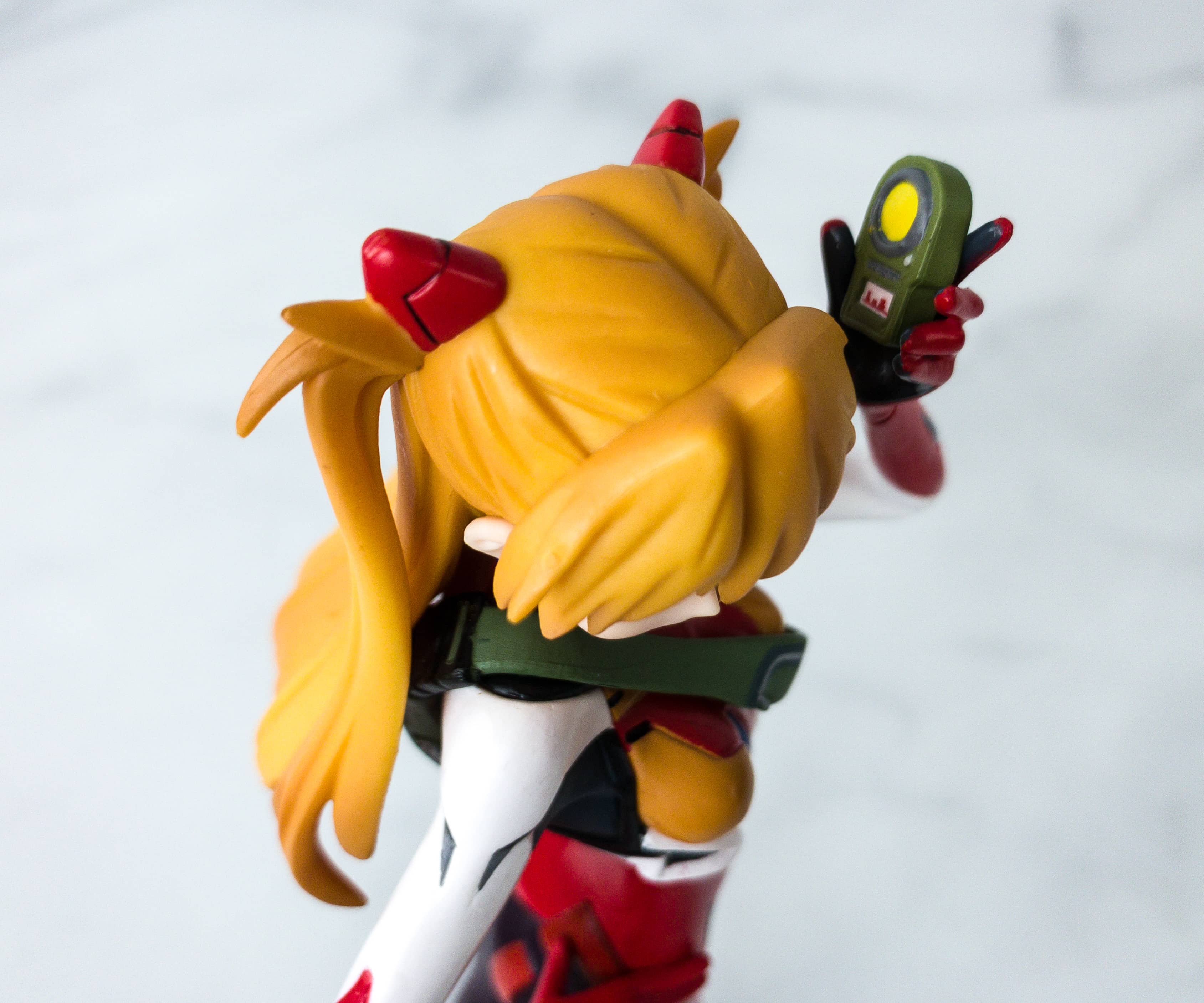 The figure stands at 9″ and it's amazingly detailed, it even shows her holding what looks like a communicator.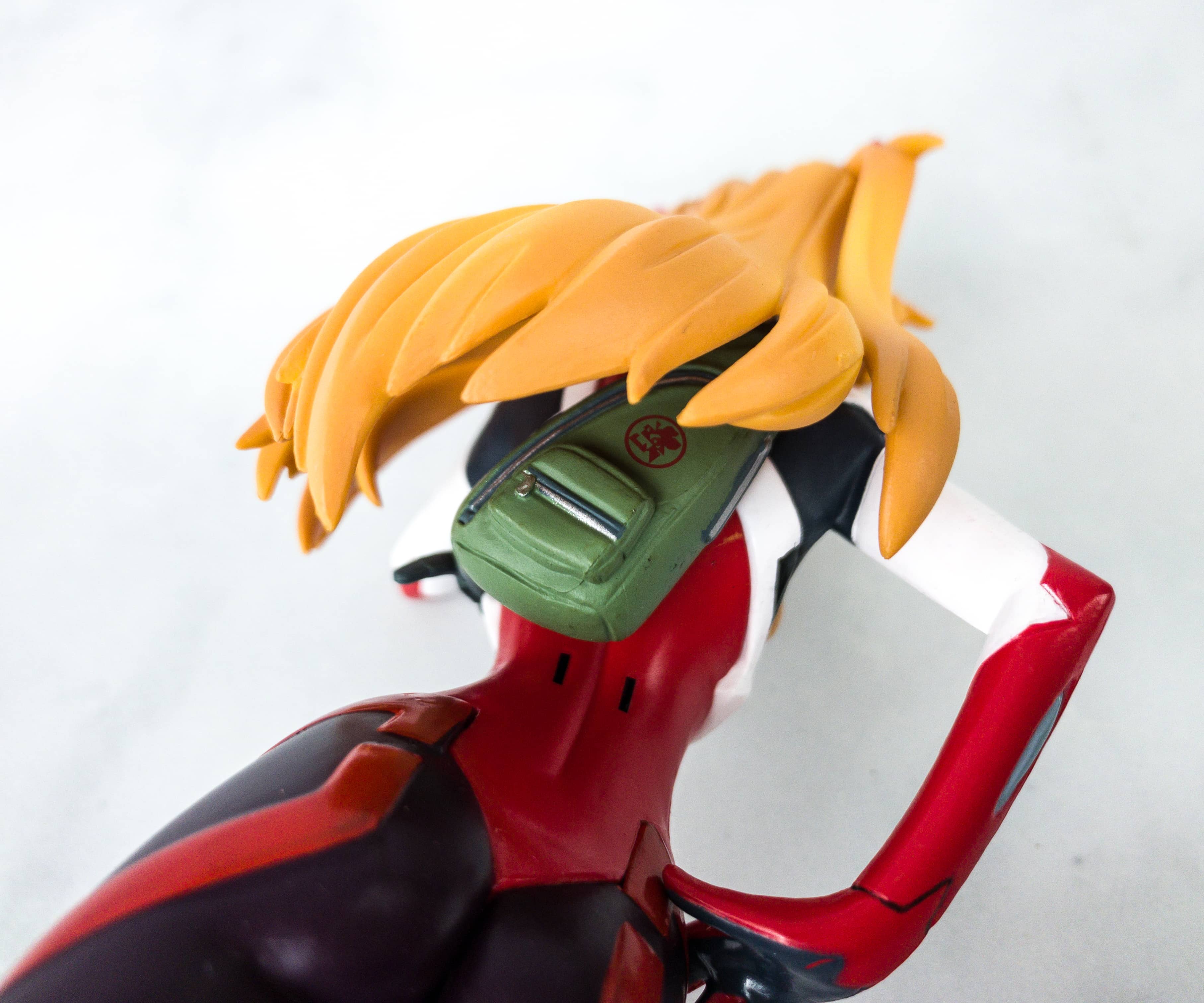 Looking under her hair, you can also see that she is donning a green sling bag!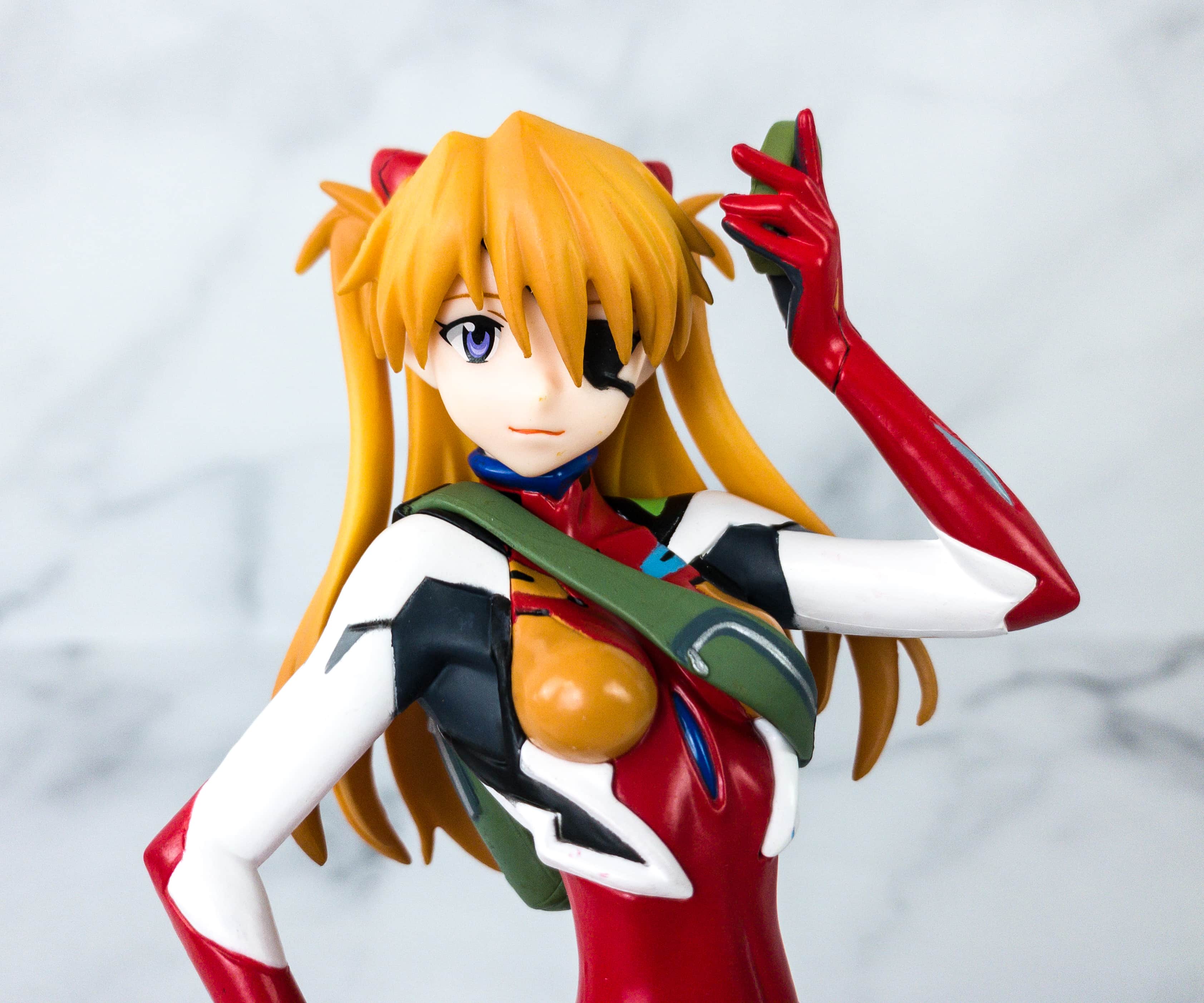 This version of Asuka also wears an eyepatch. It is unknown why she's wearing the eyepatch but it is still believed that under that is a still-intact eye.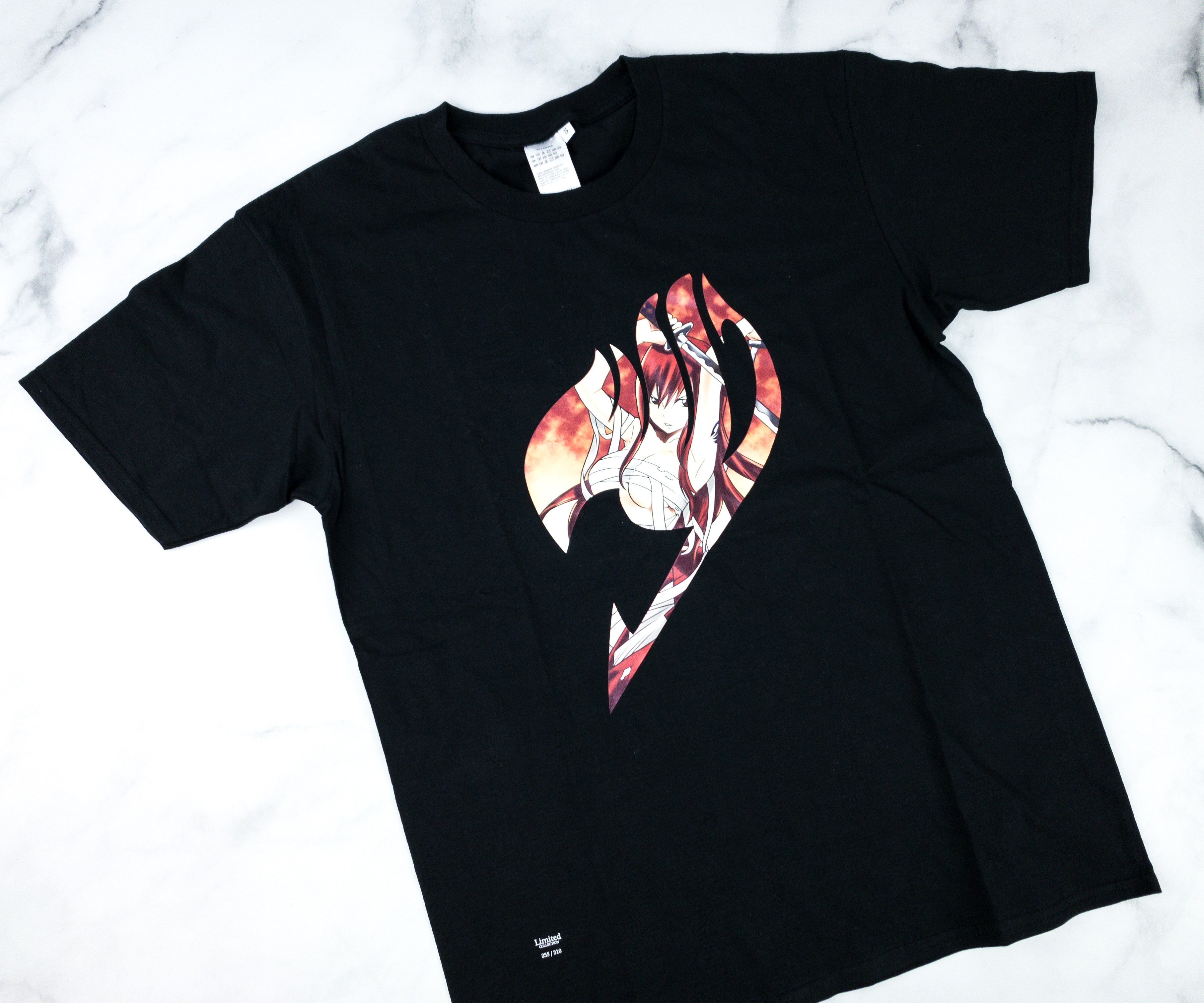 Fairy Tail Erza Scarlet Lootaku T-Shirt. This month's featured shirt is a limited edition Erza Scarlet shirt! The black shirt is made from premium quality cotton, which makes it soft, breathable, and really comfy to wear!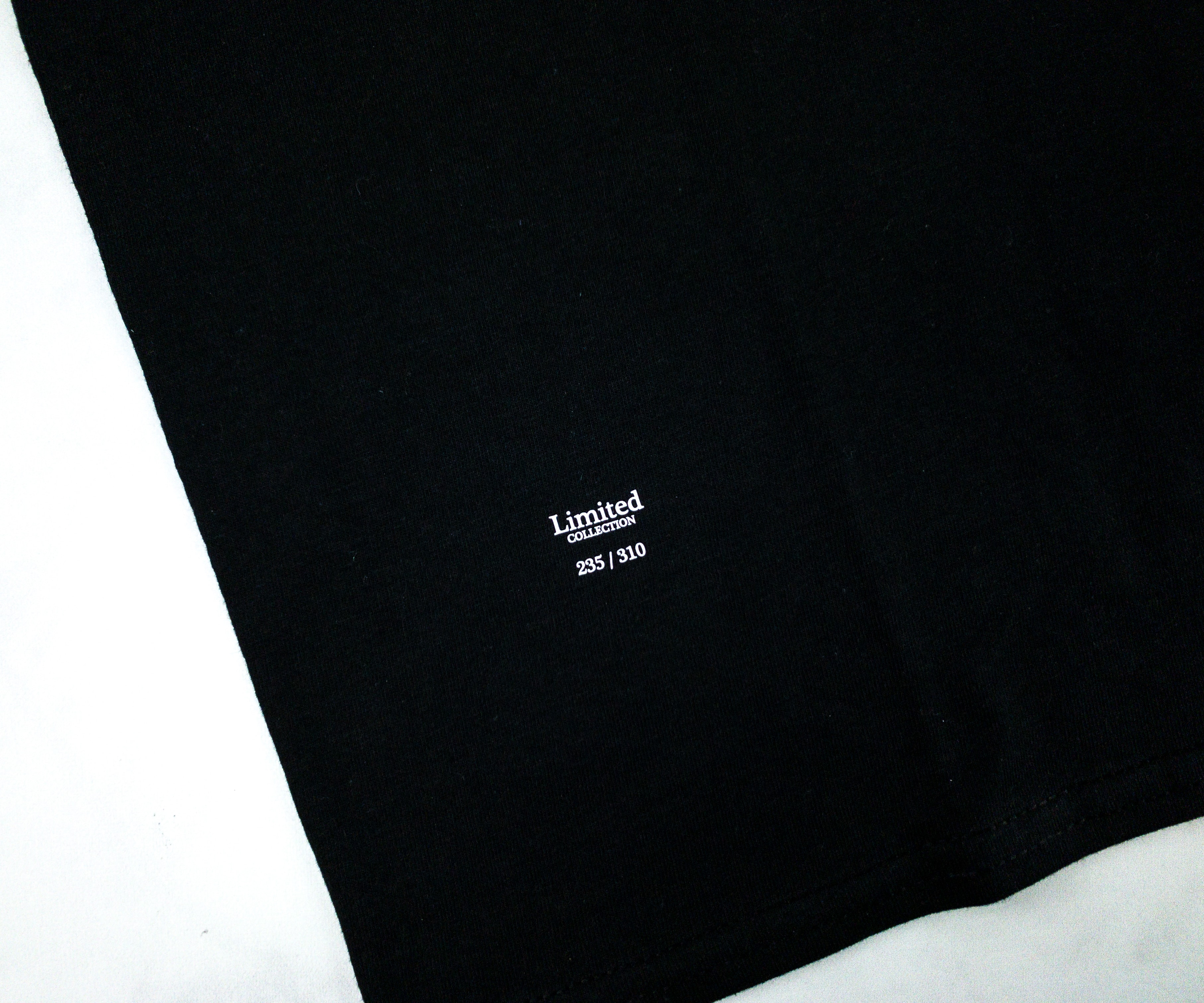 The shirt is numbered at the bottom right! It's the 235th shirt out of the only 310 produced.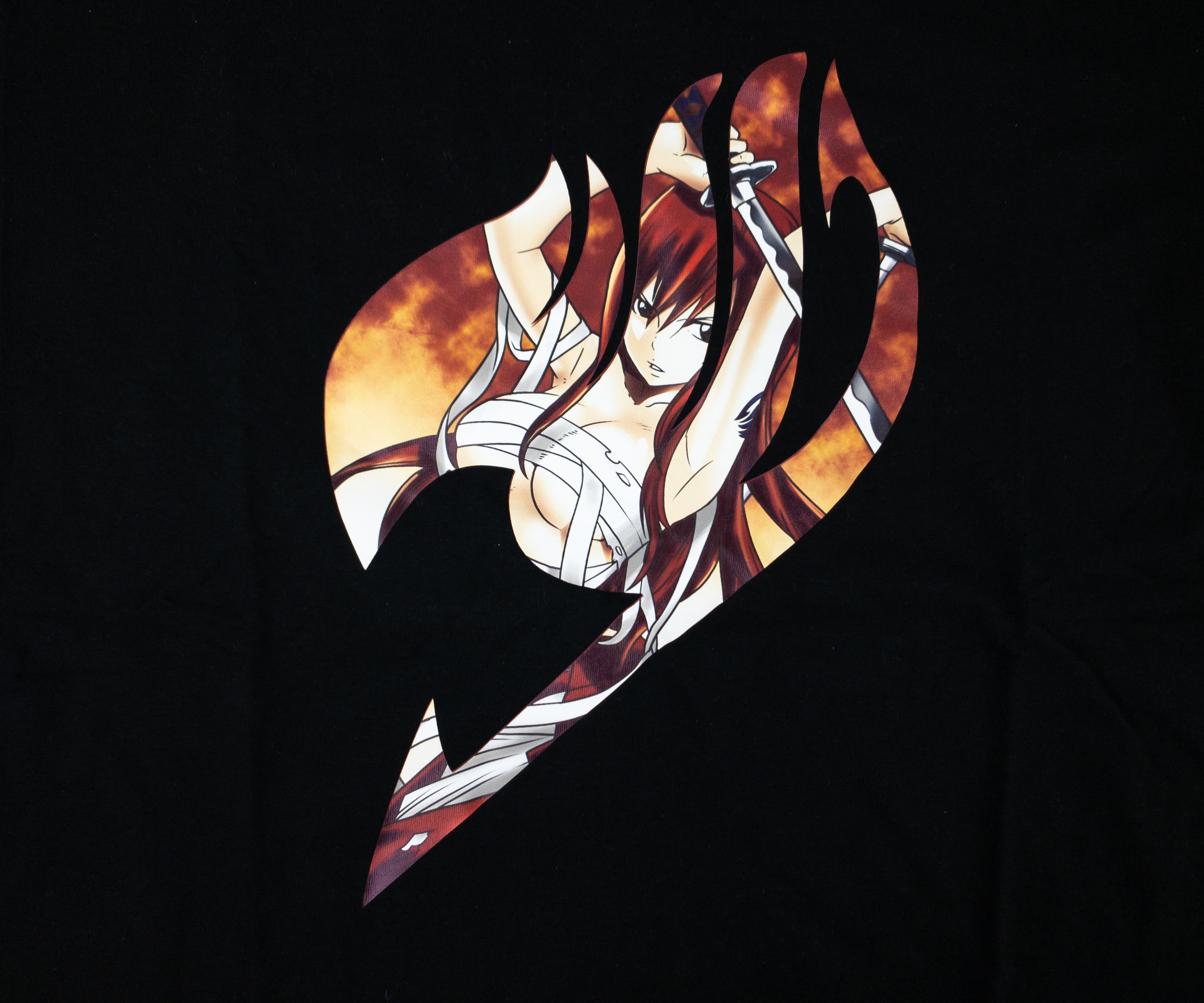 Erza is inside the Fairy Tail guild symbol, and there are also flames on the background which makes her look ferocious! She's definitely one of the best female characters in the series.
This month's box is all about girl power and I love it! It features different female characters, and they even included one of the best characters that I know, which is Erza Scarlet of Fairy Tail! I will definitely wear that cool shirt proudly! I also like that the box contains 2 figures! It's so nice to have a chibi version of Tanjiro! Asuka's Evangelion 3.0 version is also fabulous, and I like her new plug suit as well. Everything in this box is truly amazing and worthy of collecting! Because COVID-19 hit Asia, there were some serious slowdowns in getting this box, and the April box (including subscription renewals) was proactively skipped. We think Lootaku did a great job dealing with the situation and we're happy to see them back in action!
What do you think about Lootaku?