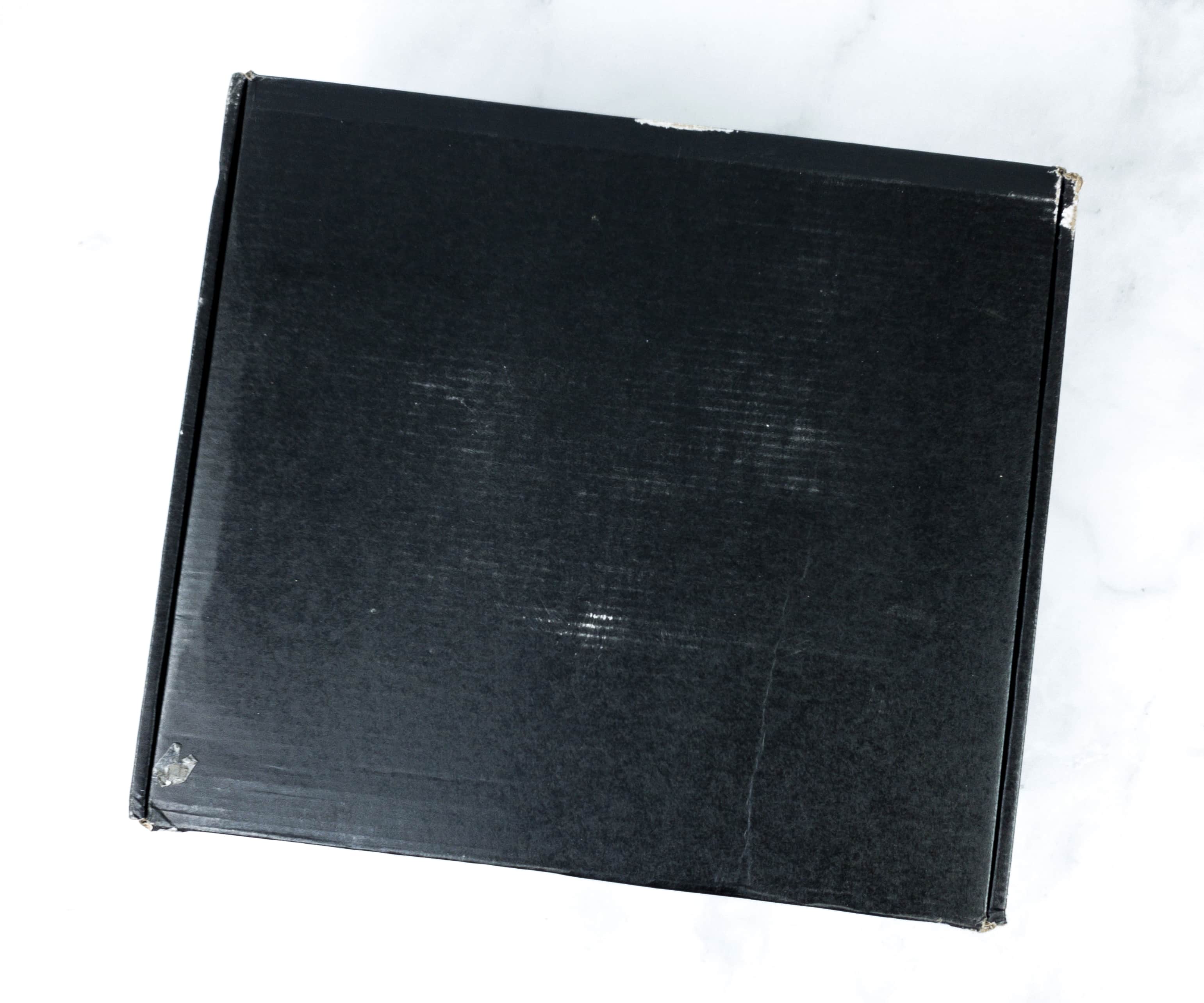 Loot Anime is a monthly subscription box from Loot Crate, just for Anime and Manga fans! Every month you'll get $60 worth of anime figures, collectibles, manga, apparel, accessories and more.
DEAL: Save 15% on any subscription plan when you use this link and coupon code HELLOSUBSCRIPTION15.
There are no fillers inside the box!
We're excited to see what's inside!
There's a card that contains a QR code that will take you to the virtual copy of your box insert! The March 2020 theme is TIMELESS!
They also included a note about a missing item in the box. They promised to ship the item as soon as possible.
Everything in my March 2020 crate!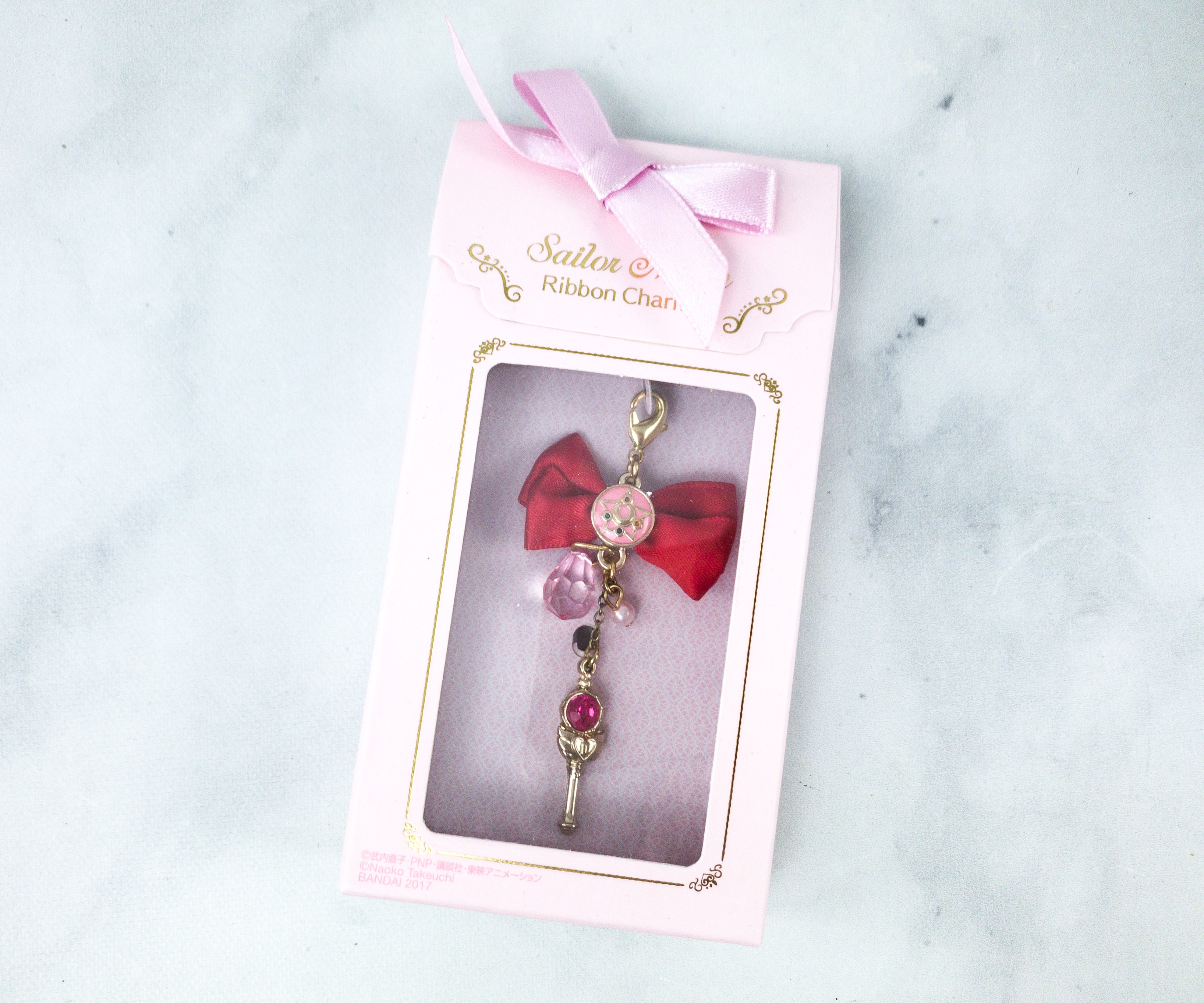 Sailormoon Ribbon Charm Key. You'll feel like one of the Sailor Soldiers because of this pretty charm from Sailormoon!
It features the different magical items in Sailormoon! The charm consists of Crystal Star brooch, the Cutie Moon Rod, and a pink crystal.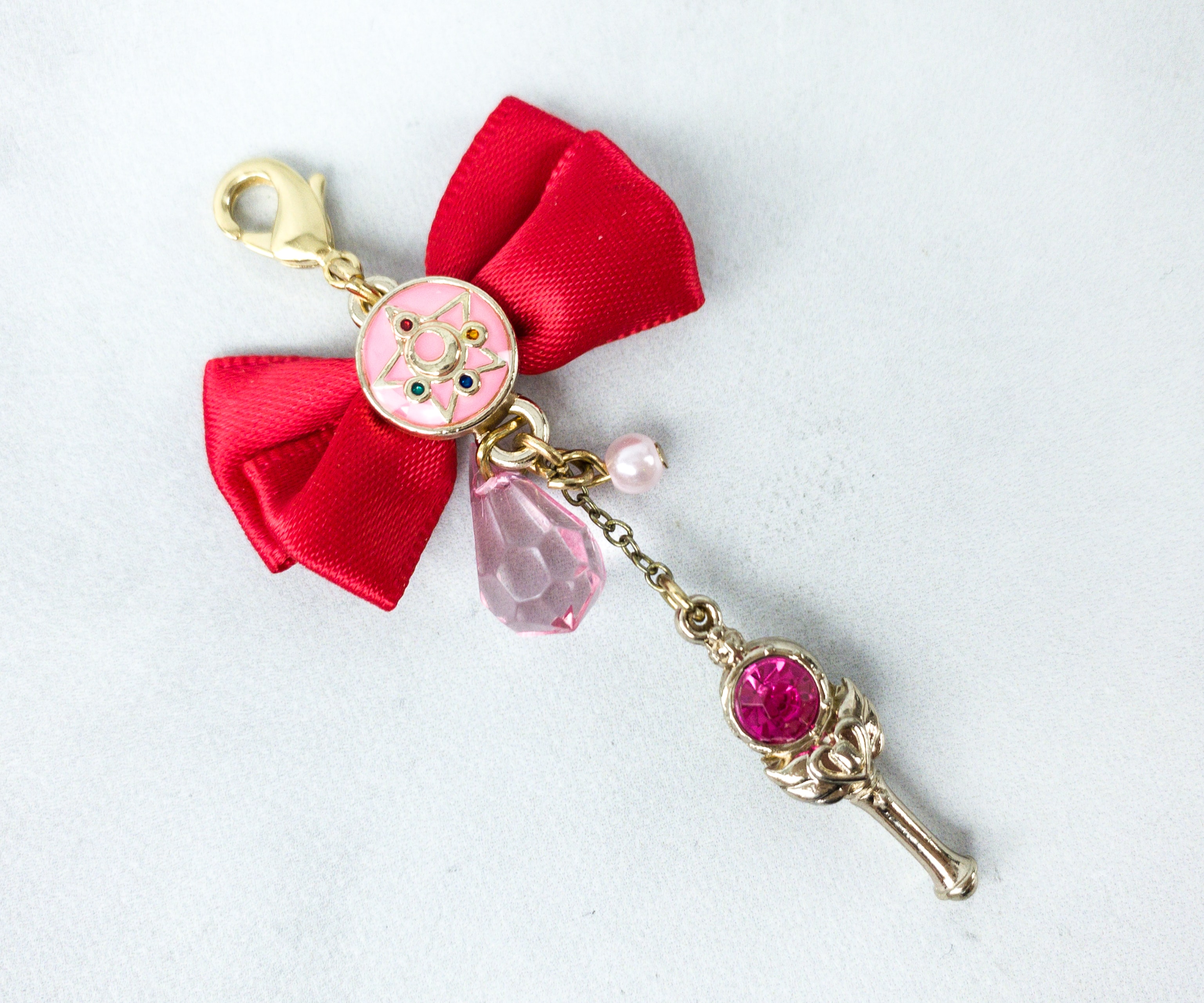 You can easily attach this pretty charm on your purse, bag, bracelet, or anywhere you want to add it to because it comes with a lobster claw.
Attack on Titan Mini Figure. Subscribers will get 1 out of the 10 available figures from Attack on Titan in this box!
The box has photos of different figures that you can get from the series.
You can also get Mikasa, Capt. Levi, and even Annie Leonheart. The figures are also posable.
This works like a blind pack, and I'm excited to see who among the characters I got!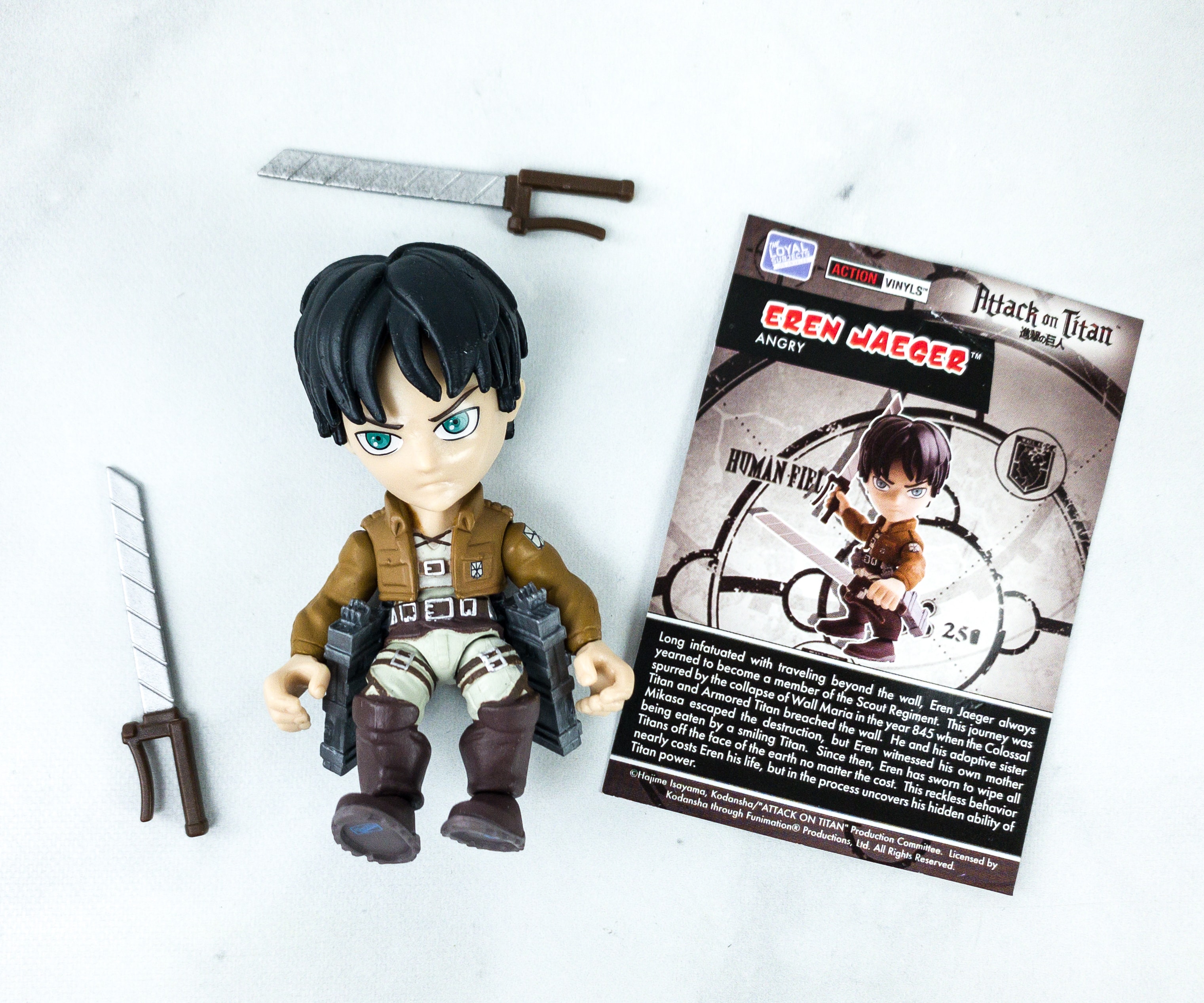 It's an angry Eren Jaeger (Yeager)!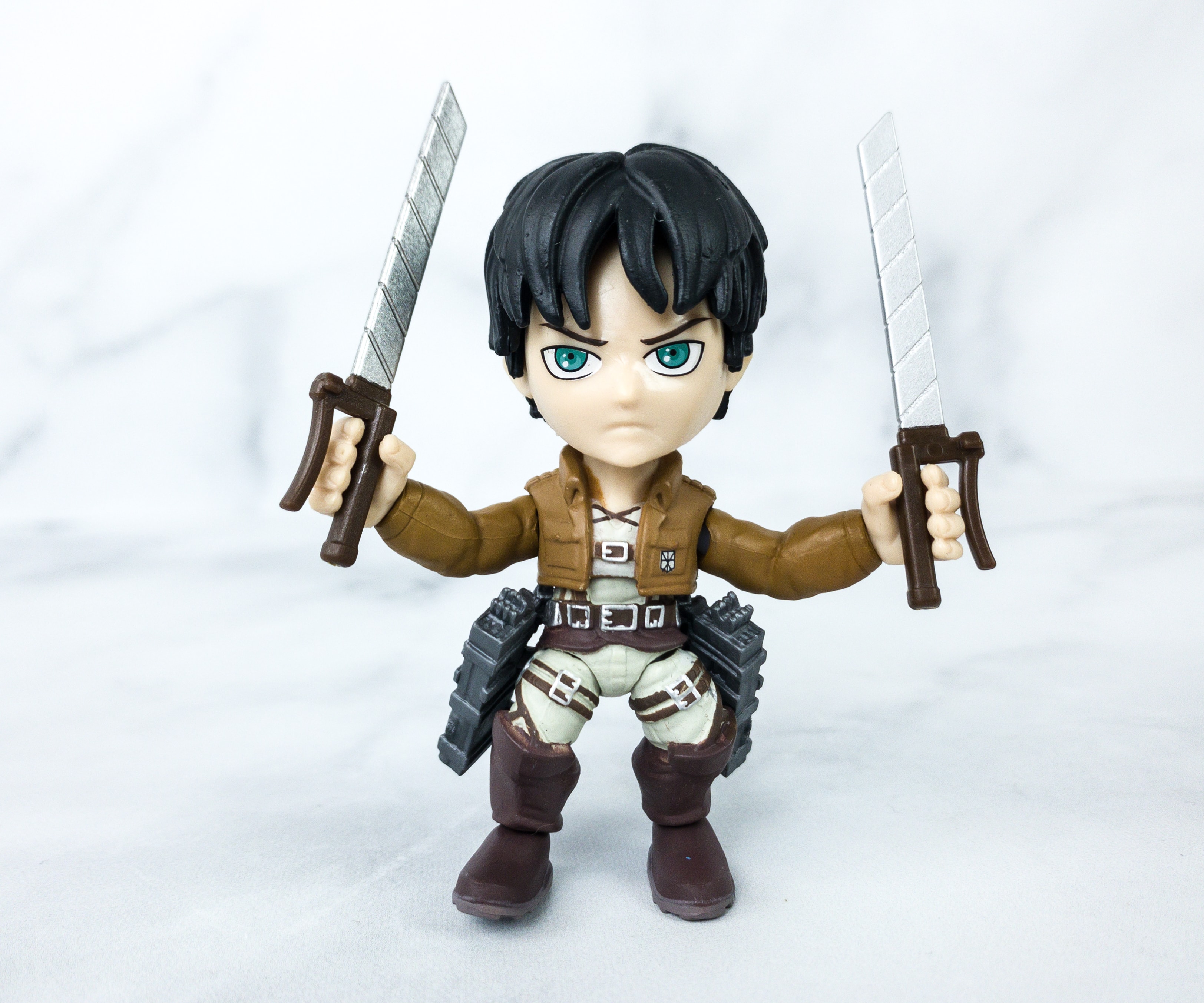 Eren is the main protagonist of Attack on Titan, and he's a former member of the Survey Corps. He even saw a Titan eat his mother during the fall of Wall Maria, and it causes his intense hatred towards the Titans, making him want to wipe all of them off the face of the Earth.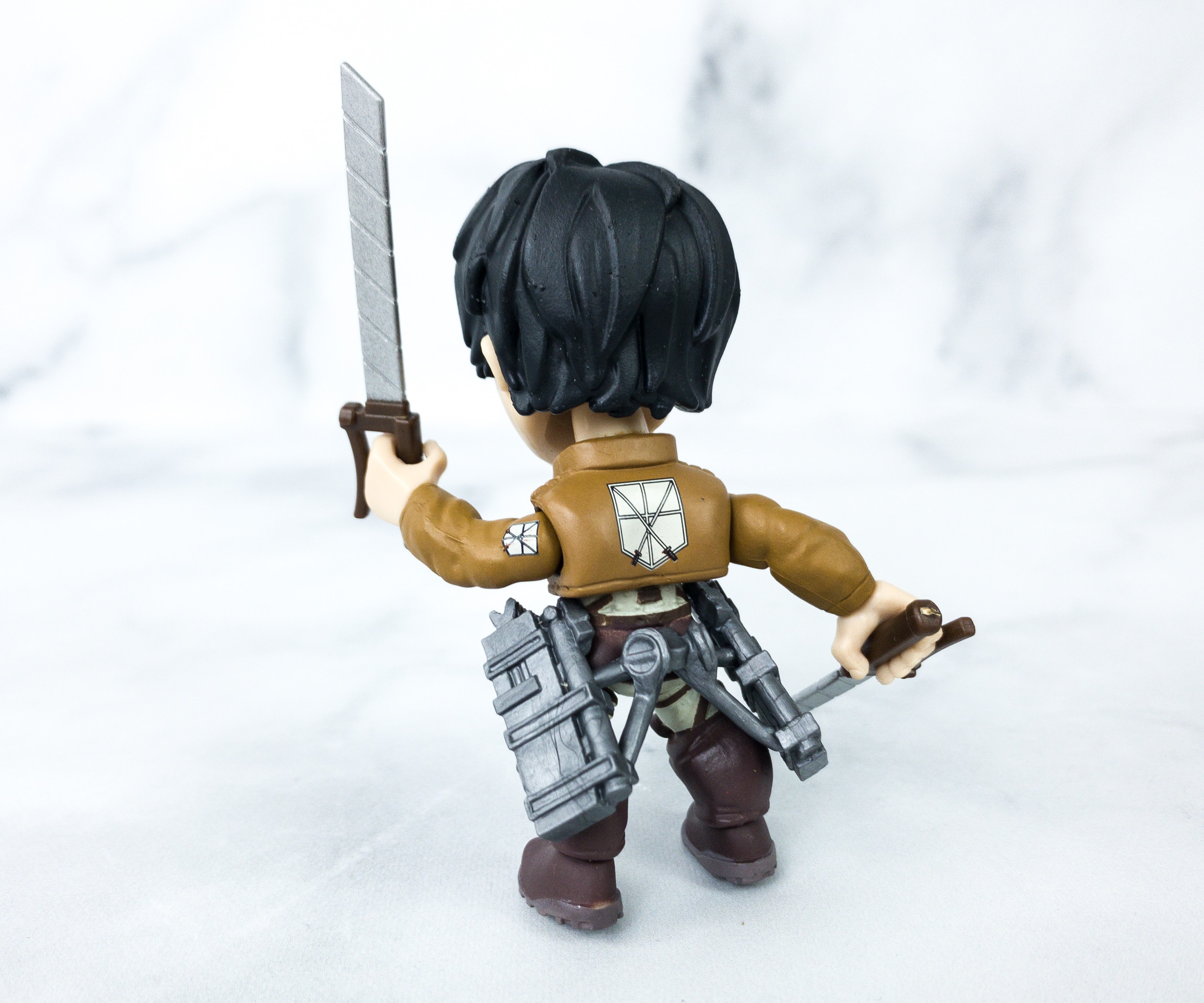 You can easily move Eren's arms and legs to make him do different poses!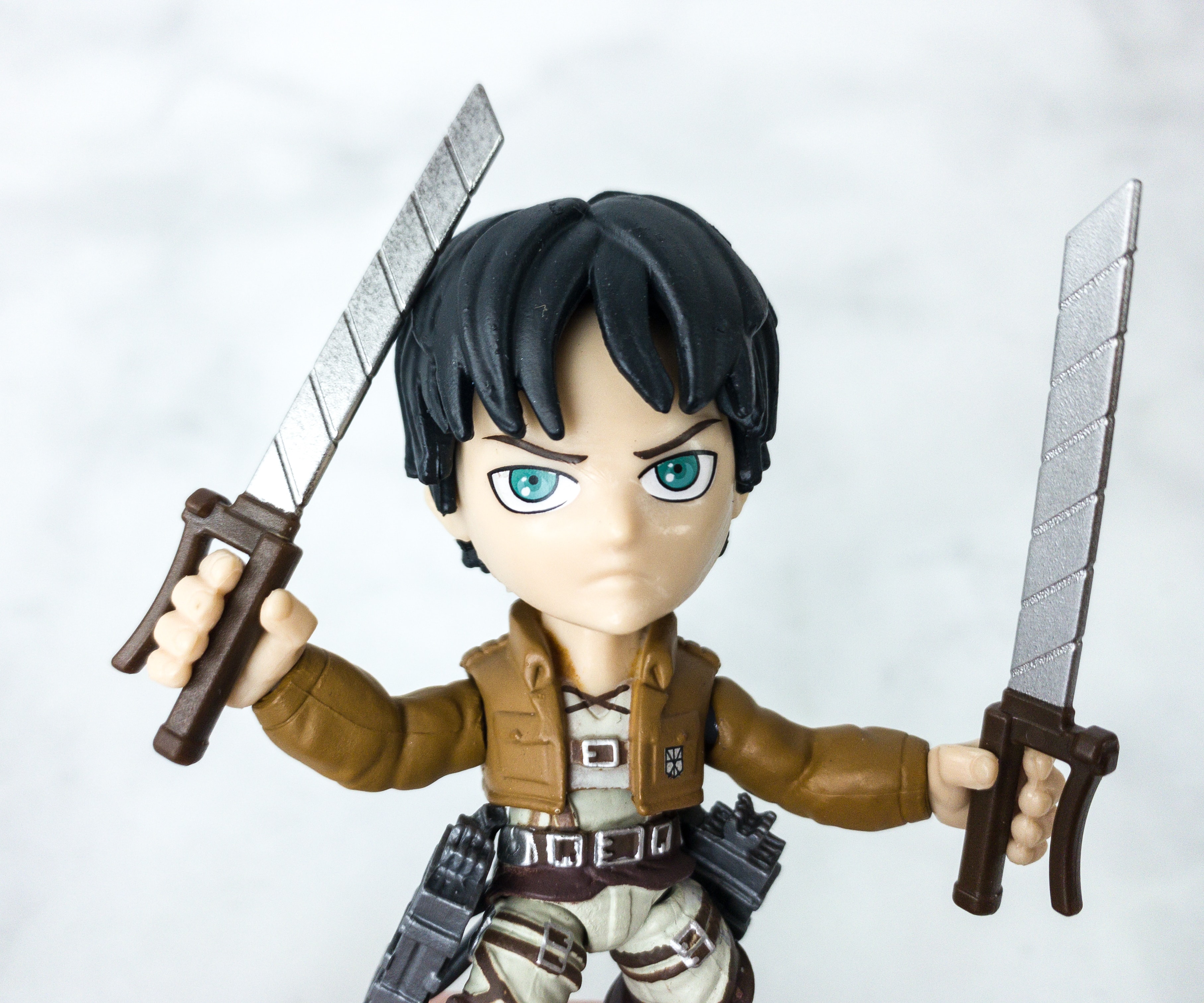 Eren is usually in his Survey Corps uniform like what this figure is wearing, with anti-personnel vertical maneuvering equipment attached to his waist, as he also wields a pair of maneuver gear sword.
Cowboy Bebop Boardgame Boogie.
In the cooperative game Cowboy Bebop: The Board Game, players work together to complete each character's story arc and win the game, encountering iconic characters and obstacles from the anime series along the way.
The game can last up to an hour or more, and it can accommodate up to 4 players!
There are lots of game pieces for this board game!
It also comes with a Rulebook.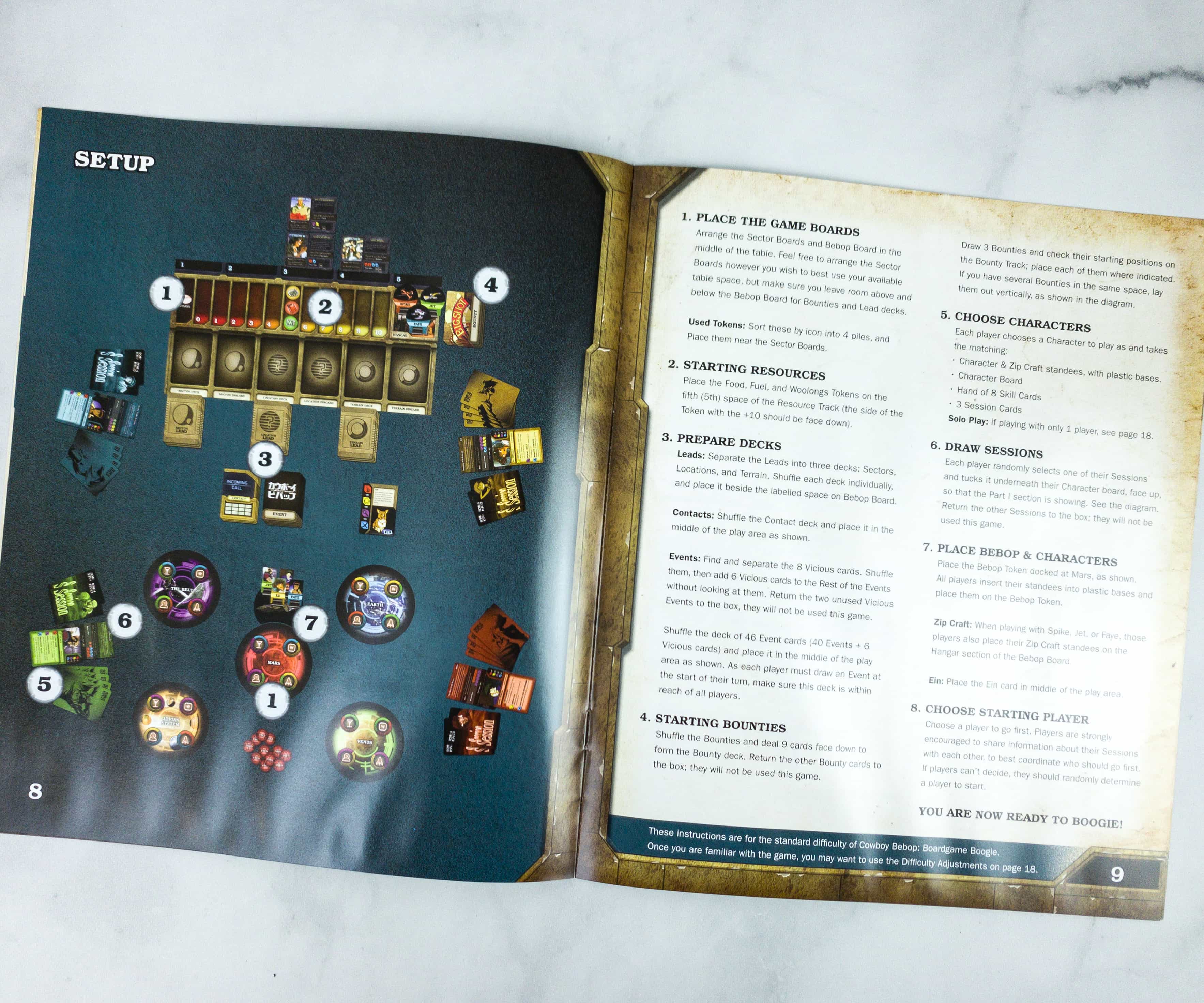 It also lists and labels all the pieces inside the pack and shows us the game set-up as well.
It explains the game mechanics with further details. It's important to read the rules first before starting the game!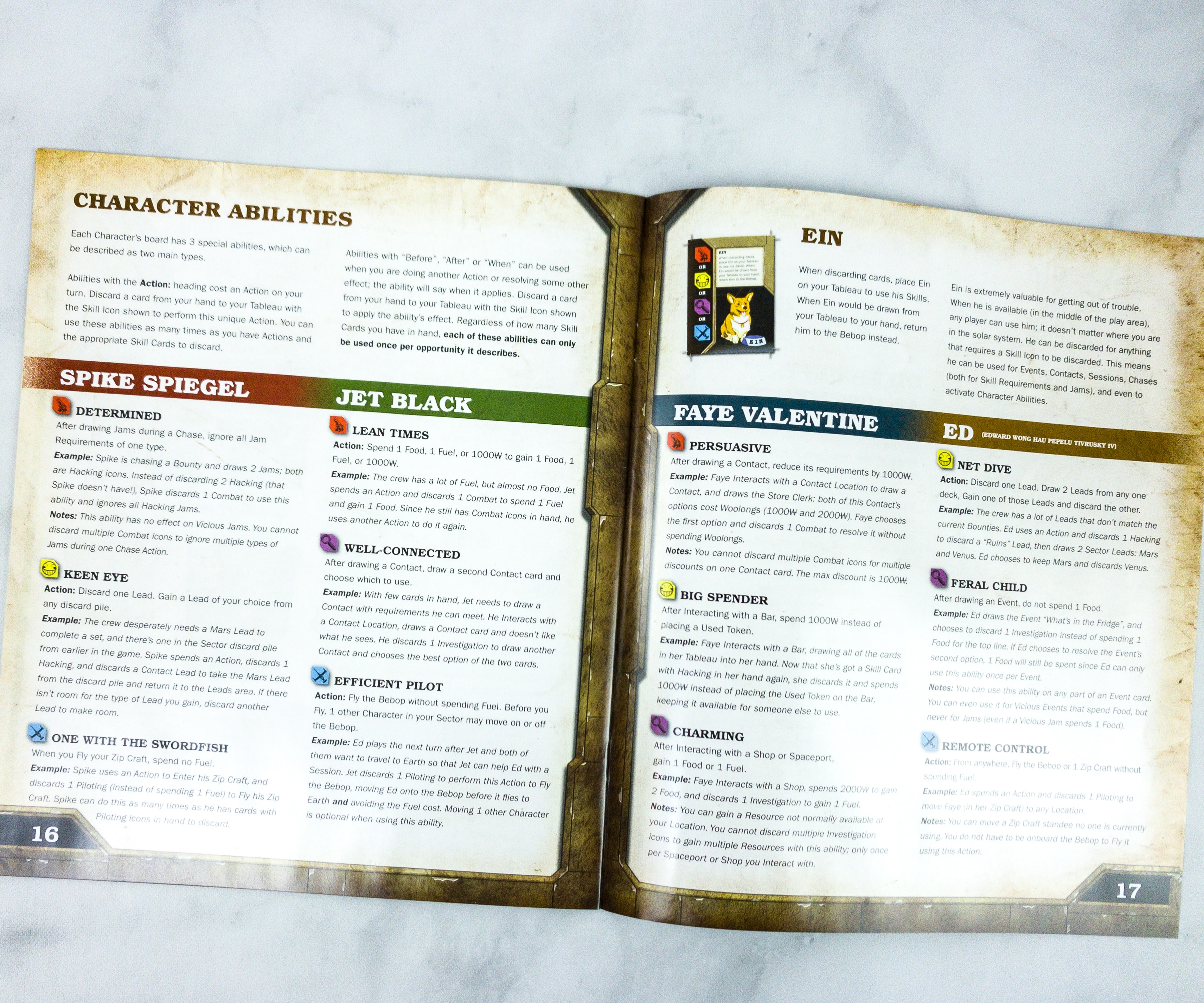 It even explains the character abilities so you can strategize!
The game design is pretty awesome!
Here are the character cards, tokens, and standees!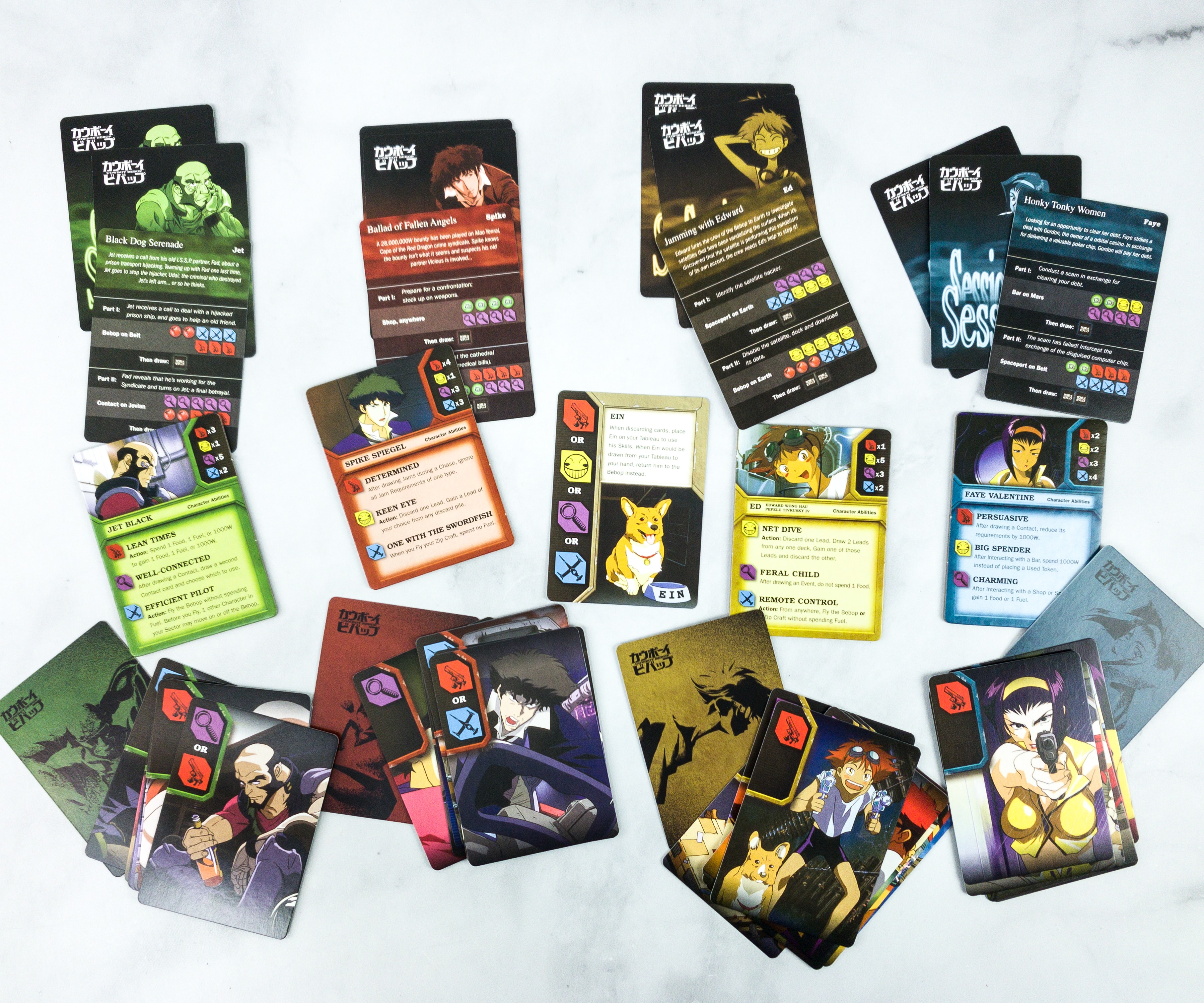 The game has a total of 165 cards! That's a lot!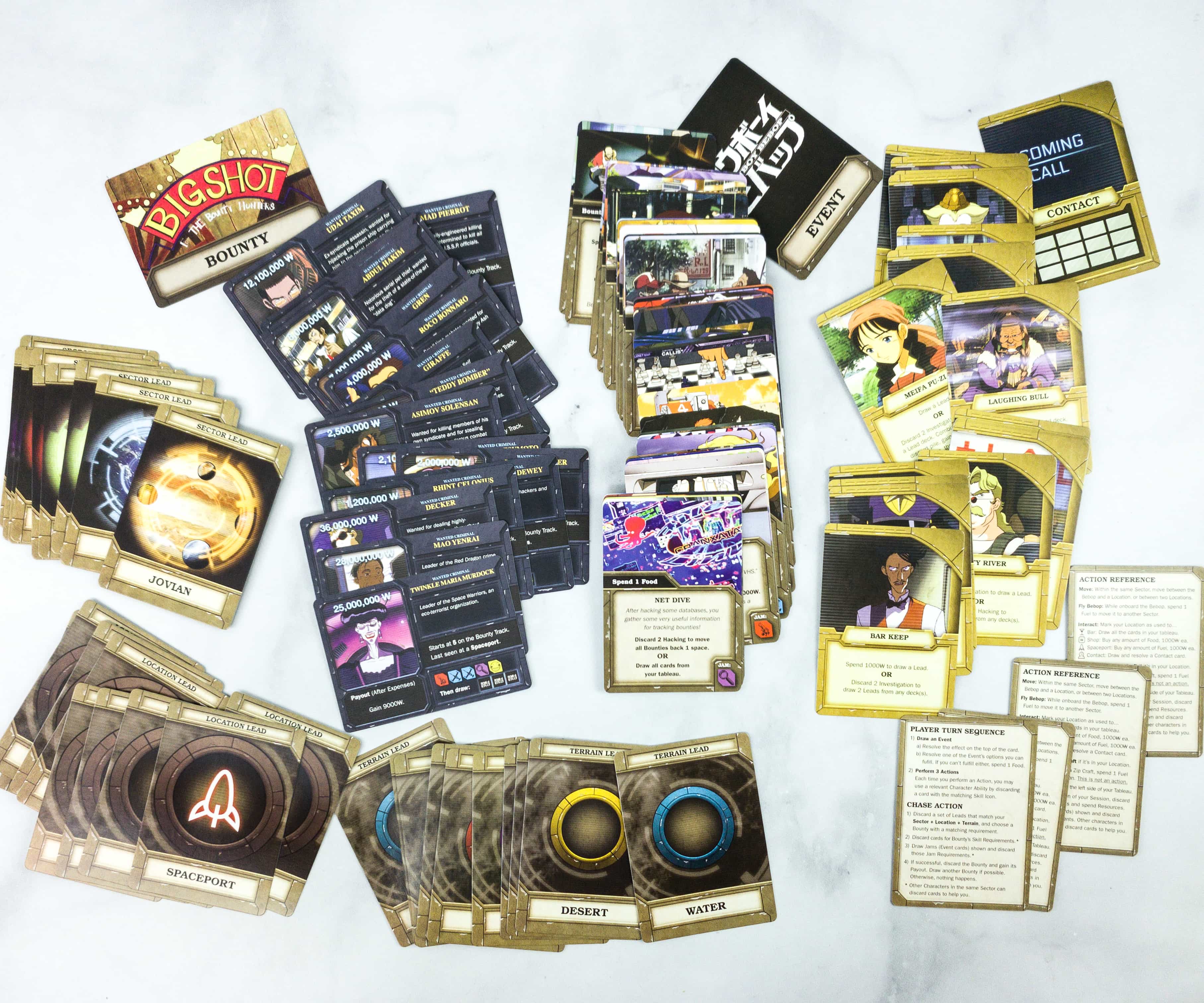 The cards are also divided into some categories like Sectors, Terrains, and Location. If you're a fan of the series, this will definitely remind you of the anime series as you go and play!
The contents of the box are cool, but there's another item that is missing. It's a bummer to get a late box with missing items but all I can do is wait for it to arrive and hope that it's really a cool one. I like the Eren mini figure and I hope to get the other cute figures from this line. The Cowboy Bebop game would be a good way to pass time with friends and family. I also like the cute Sailor Moon charm. I hope they continue on improving this box for anime fans and catch up on shipping (again)!
We finally received the missing shirt in August 2020:
There's the shirt!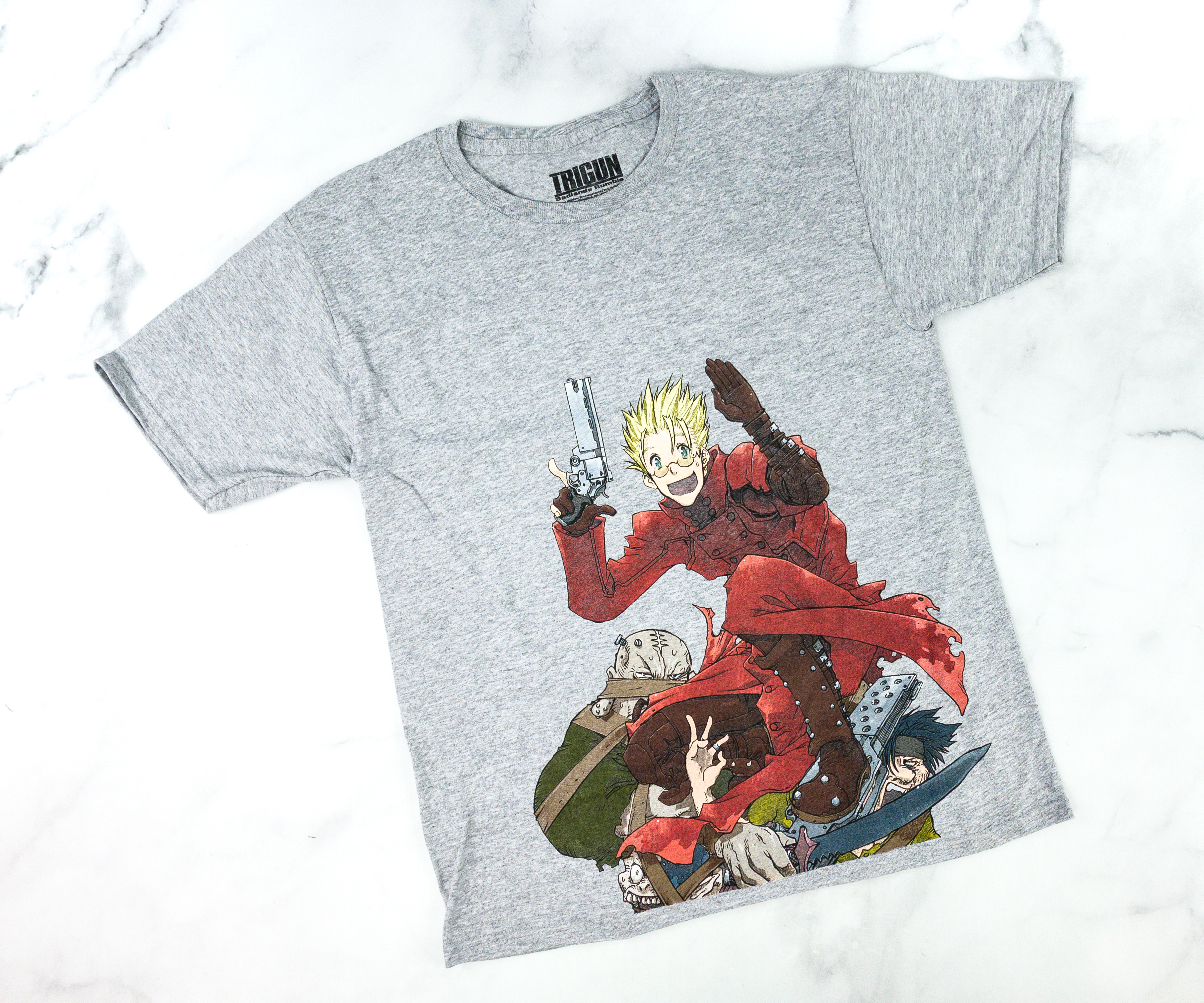 Trigun: Badlands Rumble T-shirt. I'm so excited about this one because it features one of my favorites, Trigun, which is absolutely a timeless anime!
Aside from Vash Stampede, it features the other characters that you can find on the 2010 film, Trigun: Badlands Rumble. The shirt design actually resembles the theatrical poster of the movie! The gray shirt looks awesome and the print quality is superb!
What's your favorite item from this month's Loot Anime?