The KissMe Lipstick Club is a monthly liquid lipstick subscription from LiveGlam. Every month for $19.99 you'll receive 3 new exclusive liquid lipsticks – all long-lasting, highly pigmented, and deliciously scented! LiveGlam also offers the MorpheMe Brush Club + ShadowMe Eye Shadow subscriptions.
This is the review of the BALMShell Bundle, a custom bundle featuring new tinted lip balms. It's available now in the LiveGlam Shop! The bundle costs $27 for Members ($36 for non-members). It will not be available for trade or first set trade as part of any LiveGlam subscription.
DEAL: Get 10% off the Balmshell Bundle or anything else in the LiveGlam shop when you use the coupon code HELLOBOXES. Just apply the code at checkout.
NEW MEMBER DEAL:  Get to pick a FREE lippie with any subscription plan during the sign up process! Use this link to sign up and activate the deal– no coupon code required! You'll also save $10 on a 6-month plan or get a FREE month ($20 value)with an annual subscription!
The pack includes a card.
At the back, it has a brief description of this bundle.
Pucker up for the softest lips with our tinted lip balm trio! Infused with shea butter, jojoba oil, and soothing peppermint, you pout will crave these.
The lip balms were packed in a pink silk drawstring bag with the LiveGlam Kiss Me branding.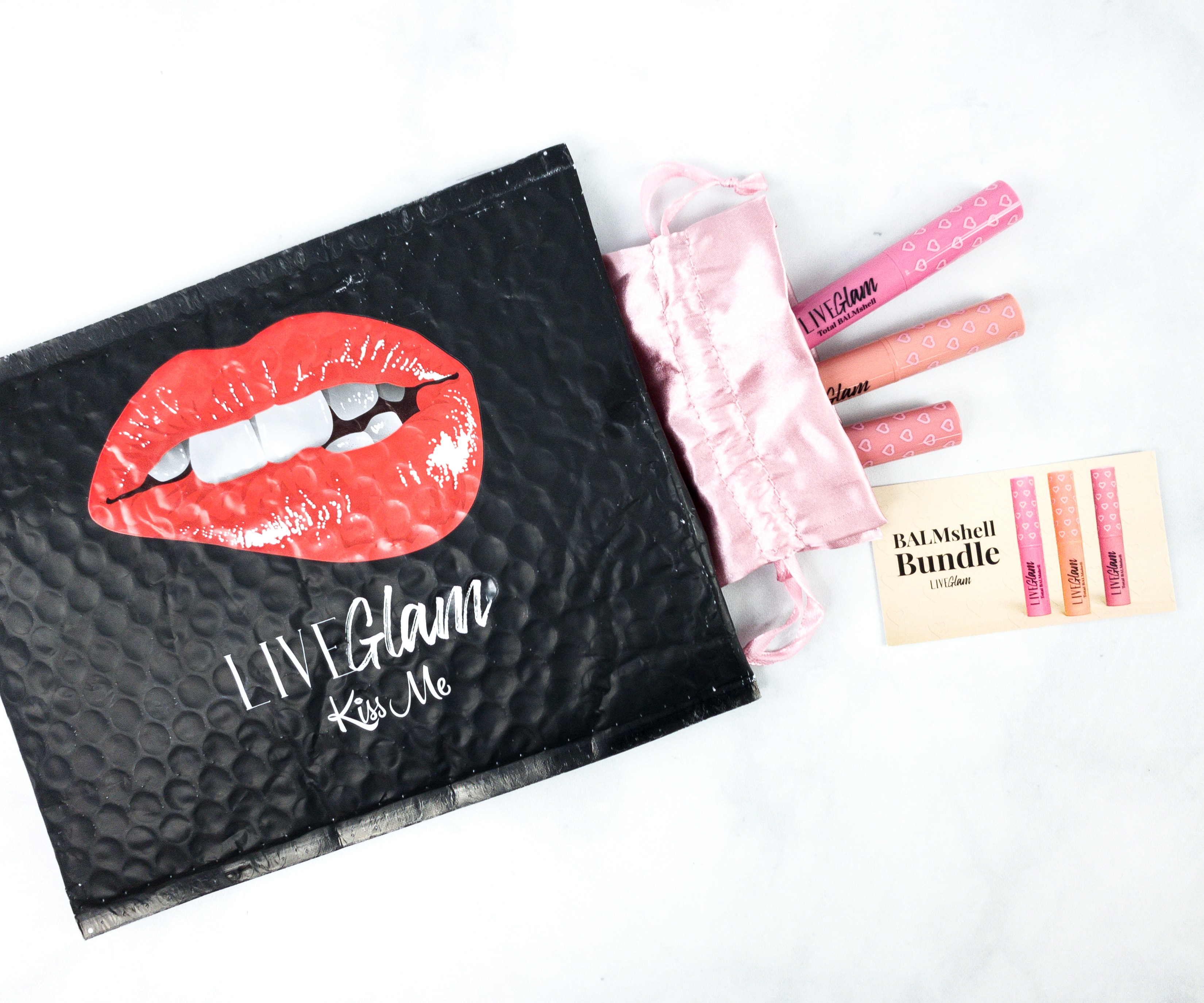 Everything in my pack!
The shade names are found at the bottom of each tube.
Lickable. This lip balm gives off a tinge of pink on the lips making it look more kissable. The pigment is very subtle but it's there and the sheen the balm leaves makes the lips look more luscious looking!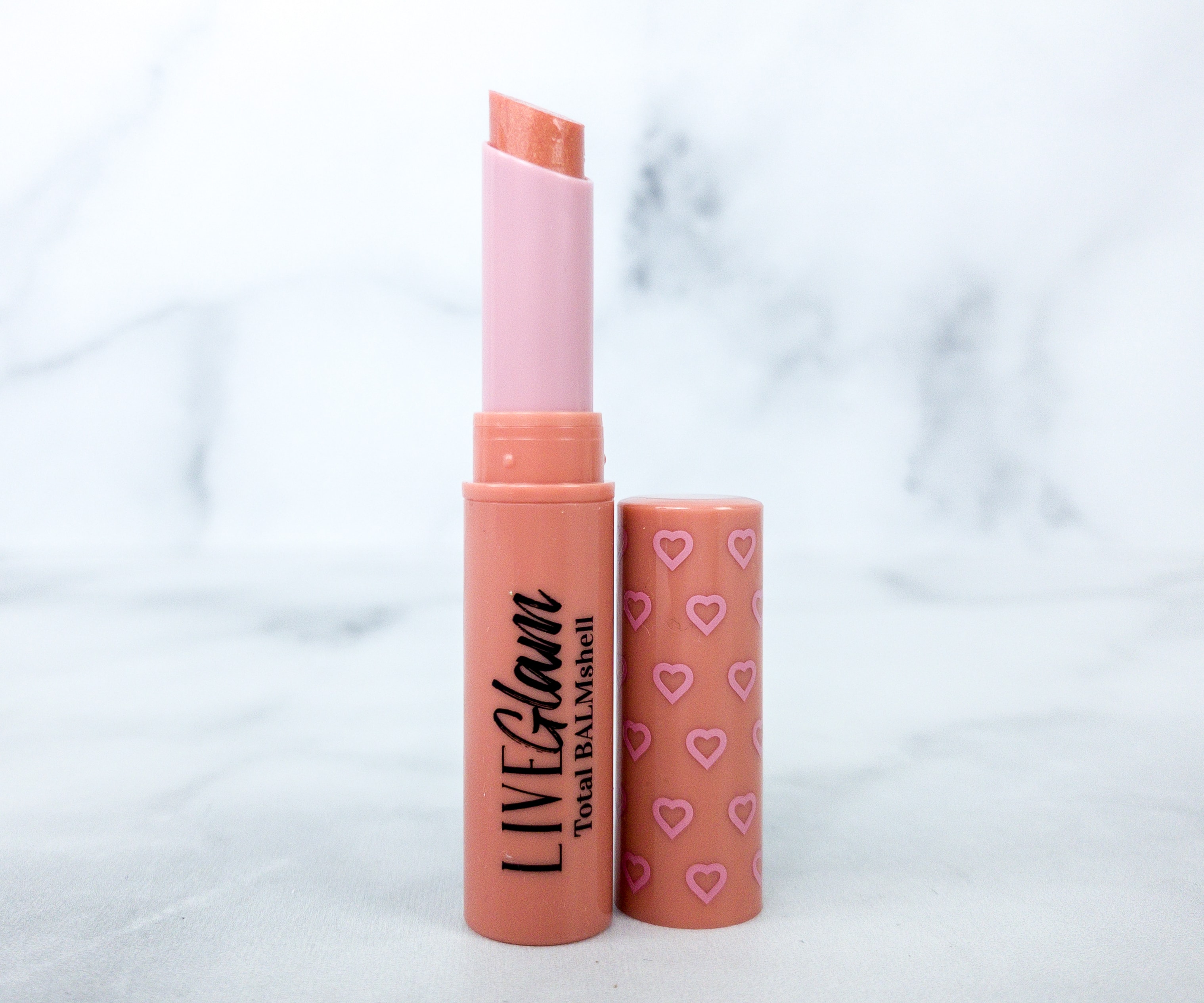 Bare. Just like the other lip balms, this one leaves the lips feeling soft and moisturized. This shade has a more muted tint that gives that MLBB (My Lips But Better) shade. This is also a perfect color to use as a topper as it doesn't cancel out the existing lip color you're wearing, it only enhances it further!
Shnooks. My favorite among the bunch, this lip balm has a very sweet peachy tint that makes the lips stand out and make the face look glowing. Just like the others, it smells amazing and it's super hydrating! It's a nice everyday lip product that not only enhances the beauty of the lips, but also cares for it.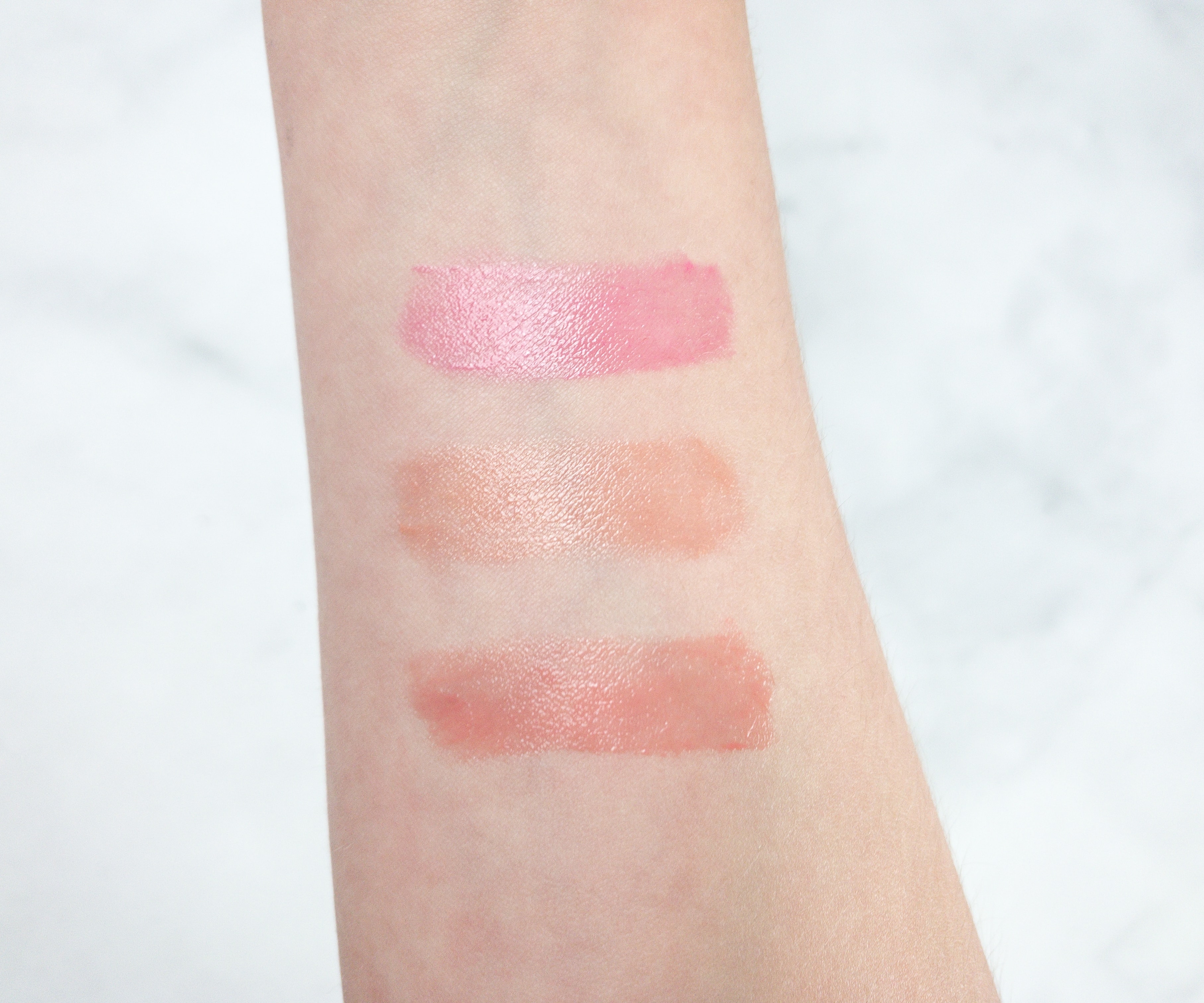 Here are the swatches! All of them are pretty!
LiveGlam's KissMe Lipstick Club has amazing lip products and this new lip balm bundle is no exception! This assortment of tinted lip balms doesn't just provide amazing color, but they also care for the lips! I really love the shade Shnooks because it's such a fun color and it's something I can see myself wearing everyday but the other two shades are also pretty good. They all leave a bit of shine on the lips making it look fuller and more voluptuous! This bundle is really perfect for lip balm lovers!
Any thoughts on this bundle?