BookCase.Club now has a subscription for children of all ages – the Kids BookCase Club! Starting at $9.99 each month, you'll get a monthly shipment of handpicked books that you and your kids will surely love. Each BCCKids case comes with three handpicked children's books, chosen to ignite the imagination and inspire creativity.
You can customize the subscription depending on your child's gender and age range. Available age categories are newborn to 2 years old, 2 to 4 years old, 5 to 6 years old, 7-8 years old, and pre-teen.
This is the review of the 5-6 years old box!
DEAL: Save 50% on your first month! Use coupon code HELLOSUB501M. OR Get 10% off your entire order! Use coupon code HELLOSUB10.
The books were wrapped in tissue paper.
They were also neatly stacked and they arrived in perfect condition.
Everything in my box!
ABC Pasta An Entertaining Alphabet by Juana Medina ($24.97)
A is for angel hair acrobat
M is for Macaroni the Magician
and T is for tortellini trapeze artist.

It's an ABC circus that's good enough to eat!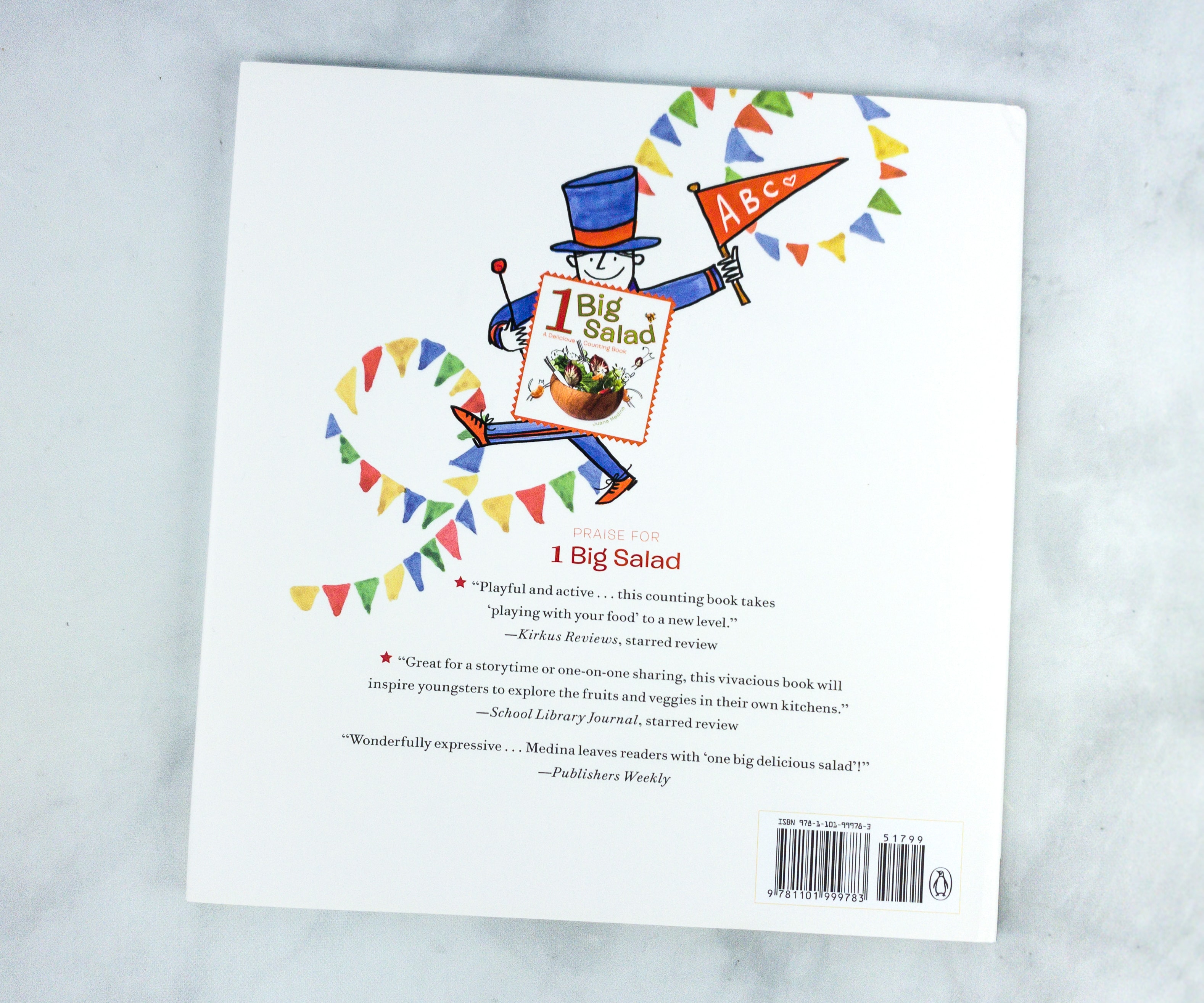 This is a unique book that introduces kids to the alphabet and even different kinds of food!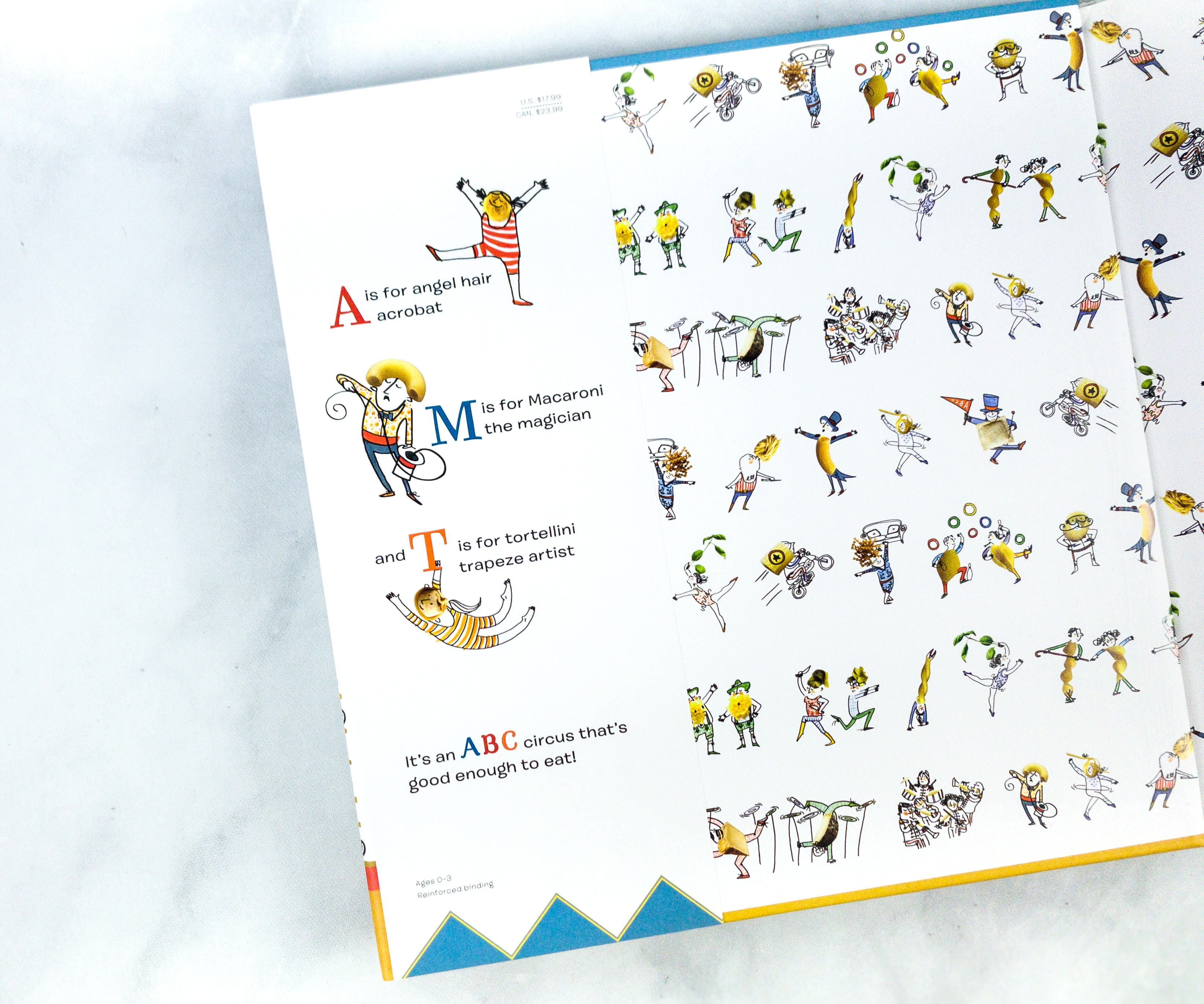 The endpaper has some cute circus-related drawings on it as well.
My kids can't help but giggle with the funny illustrations!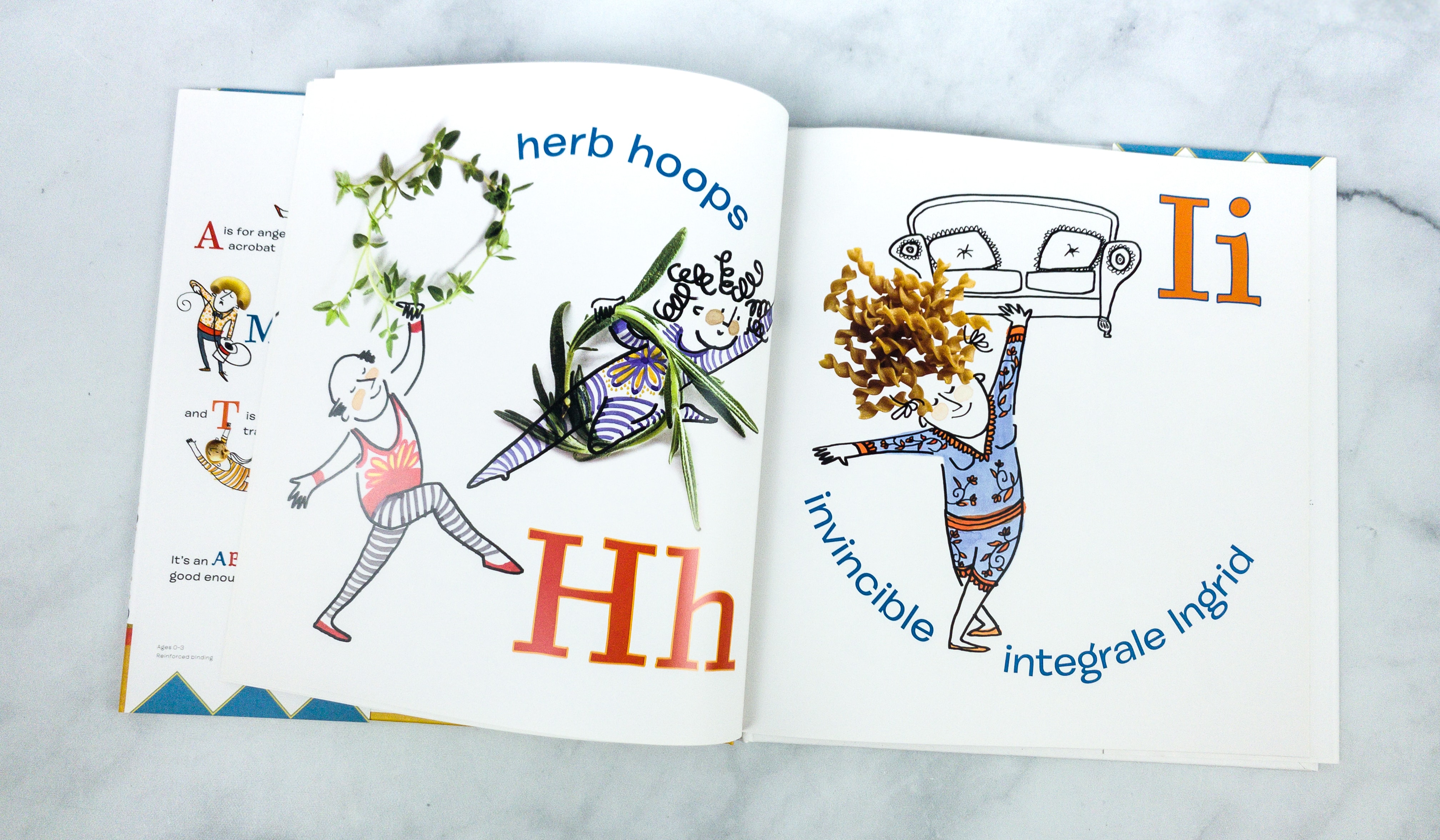 This is definitely not your ordinary ABC's book!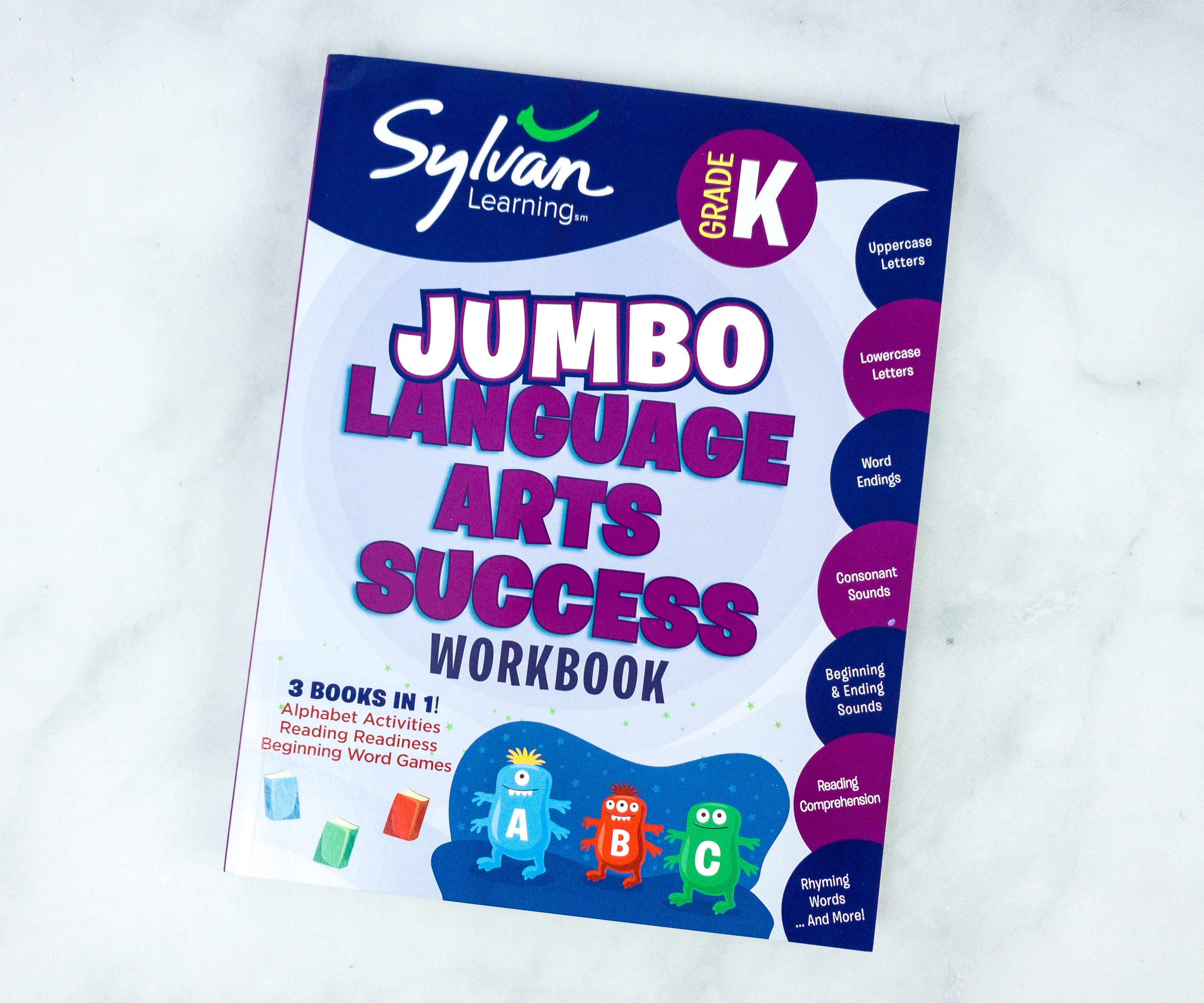 Jumbo Language Arts Success Workbook ($7.84)
3 BOOKS IN 1! Learning at home is as easy as A B C with this supersized workbook that's jam-packed with 320 pages of kid-friendly, teacher-reviewed activities—perfect for kids tackling kindergarten language arts skills. 

A strong foundation of language arts skills is essential for kindergarteners preparing to become successful readers. This workbook (a $39 value for just $18.99!) brings together 3 of Sylvan Learning's most popular curriculum-based activity books, and includes 320 colorful pages all designed to help your child become familiar with basic pre-reading concepts like:

• uppercase & lowercase letters
• consonant sounds
• short vowels
• beginning & ending word sounds
• rhyming words
• color, animal, and body words
• early reading comprehension concepts
… and much more!

With vibrant, colorful pages full of games and puzzles, Kindergarten Jumbo Language Arts Success Workbook will help your child catch up, keep up, and get ahead—and best of all, to have lots of fun doing it!

*Includes the full text of Kindergarten Alphabet Activities, Kindergarten Reading Readiness, and Kindergarten Beginning Word Games
This activity book is made to help improve kids' vocabulary, reading, and overall language skills.
The pages are fun and colorful! Activities include filling in the missing words and coloring!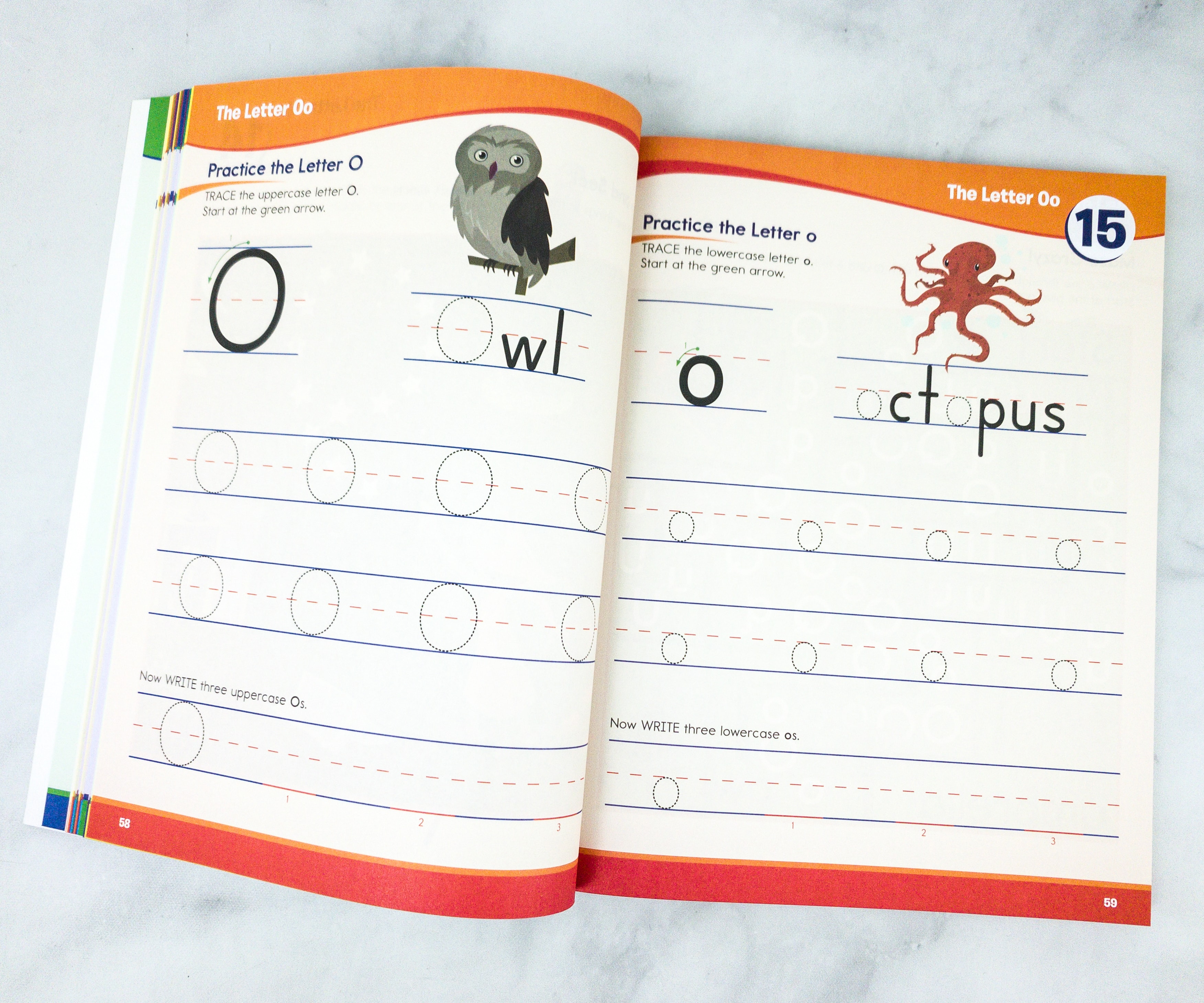 Here's my kids' favorite part, tracing the letters for writing practice!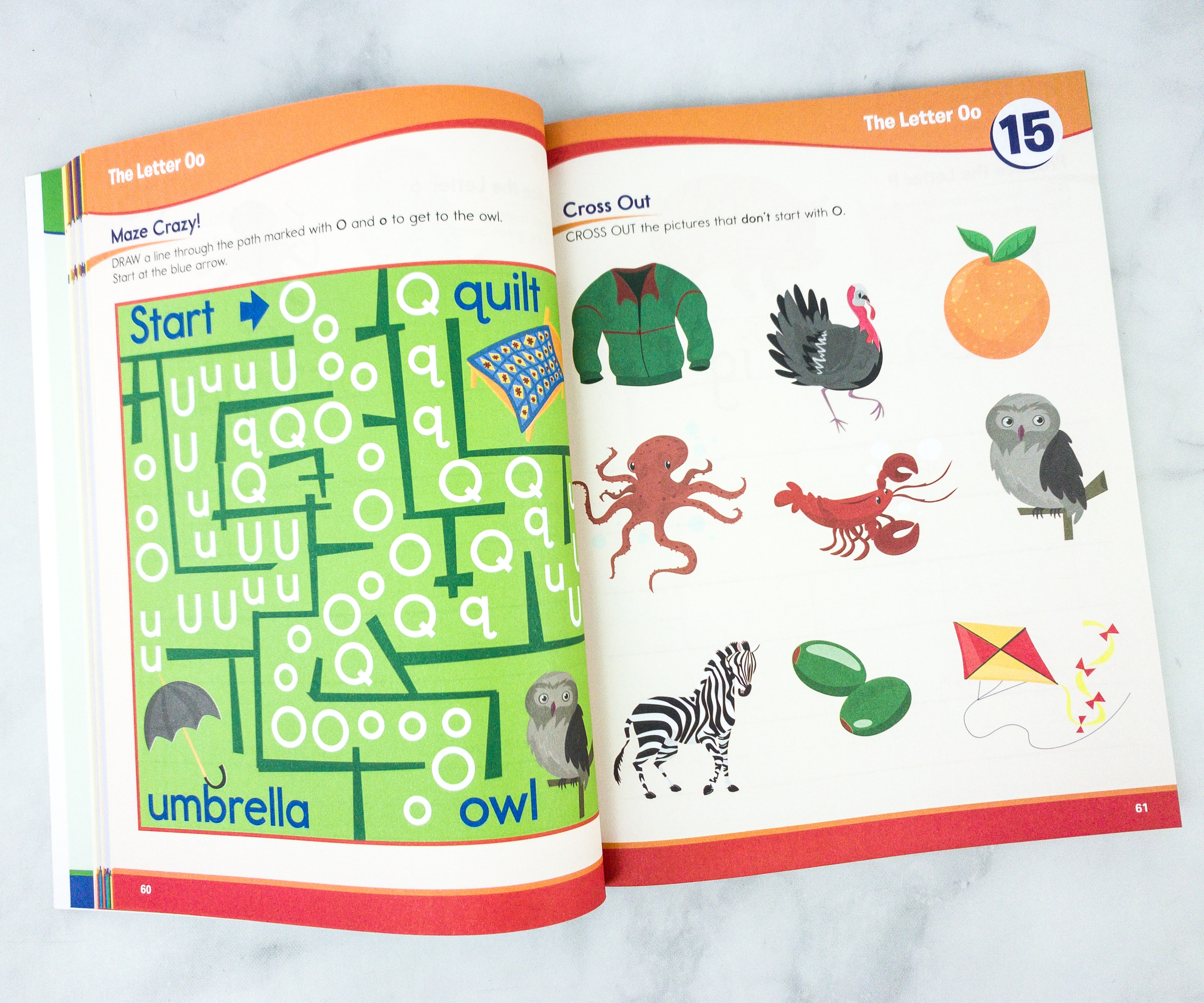 This is a great book to keep kids busy at home. It's not necessary to answer everything in one sitting. They can answer it a few pages at a time!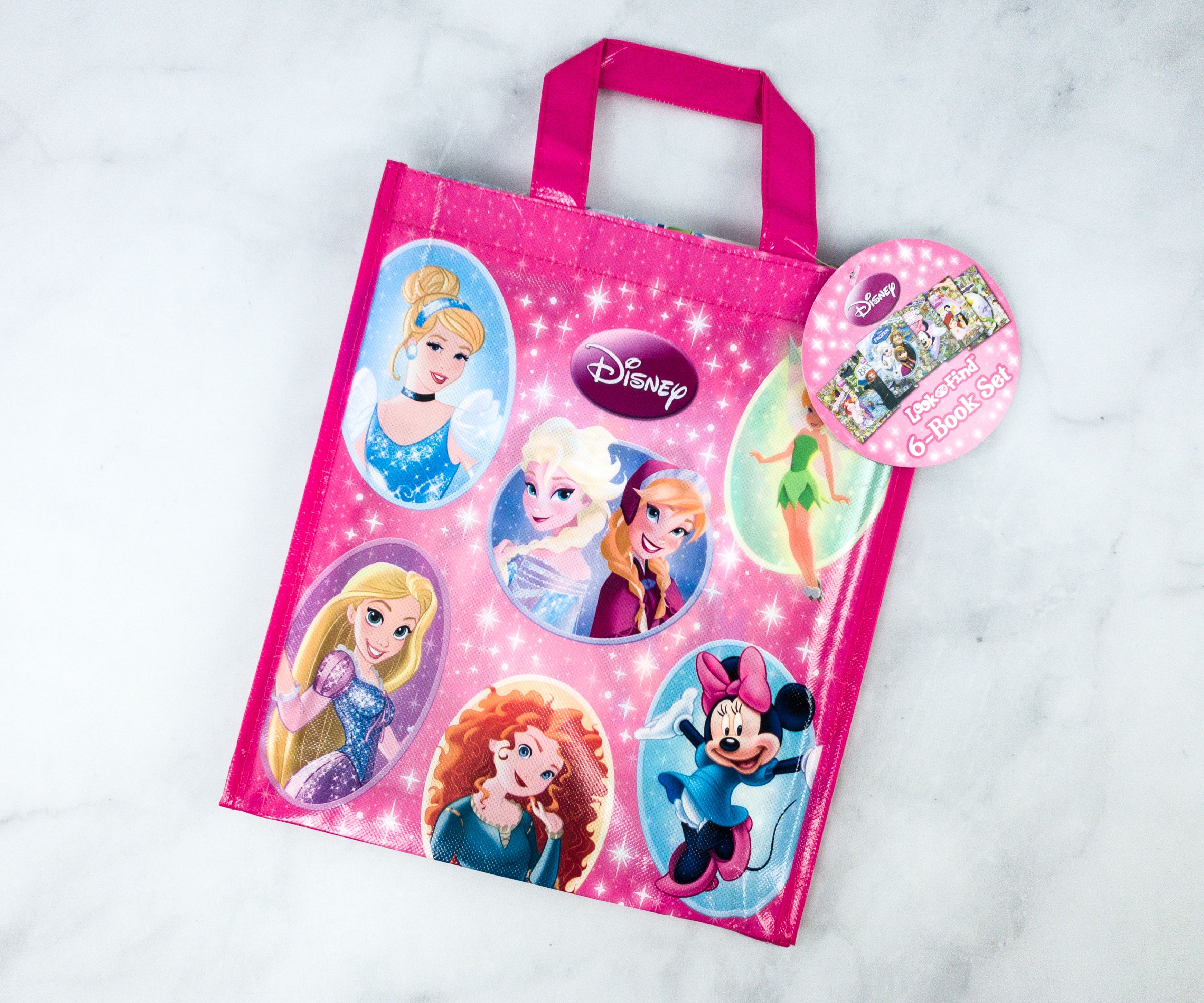 Disney Look and Find 6-Book Set. This Disney book set arrived in a cute reusable bag featuring Snow White, Tinkerbell, Cinderella, Elsa and Anna, Rapunzel, Merida, and Minnie Mouse.
There are 6 activity books in the set and they're all related to the Disney characters featured on the bag!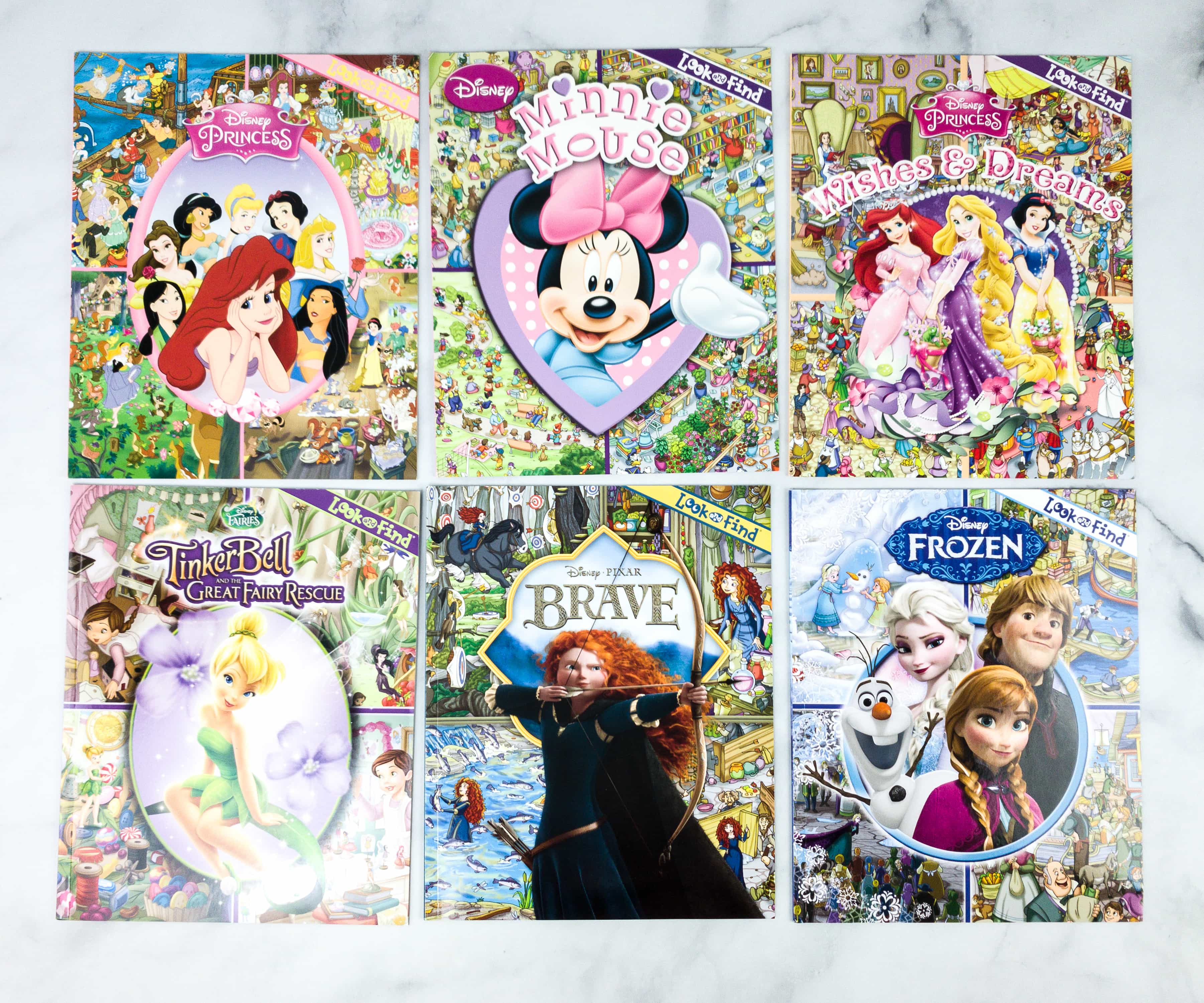 These Look and Find books have fantastic covers!
It's the perfect set of activity books for Disney fans like my kids!
The illustrations are well-detailed, making it fun to find different items asked by the Disney princesses.
The look and find activities incorporate stories as well!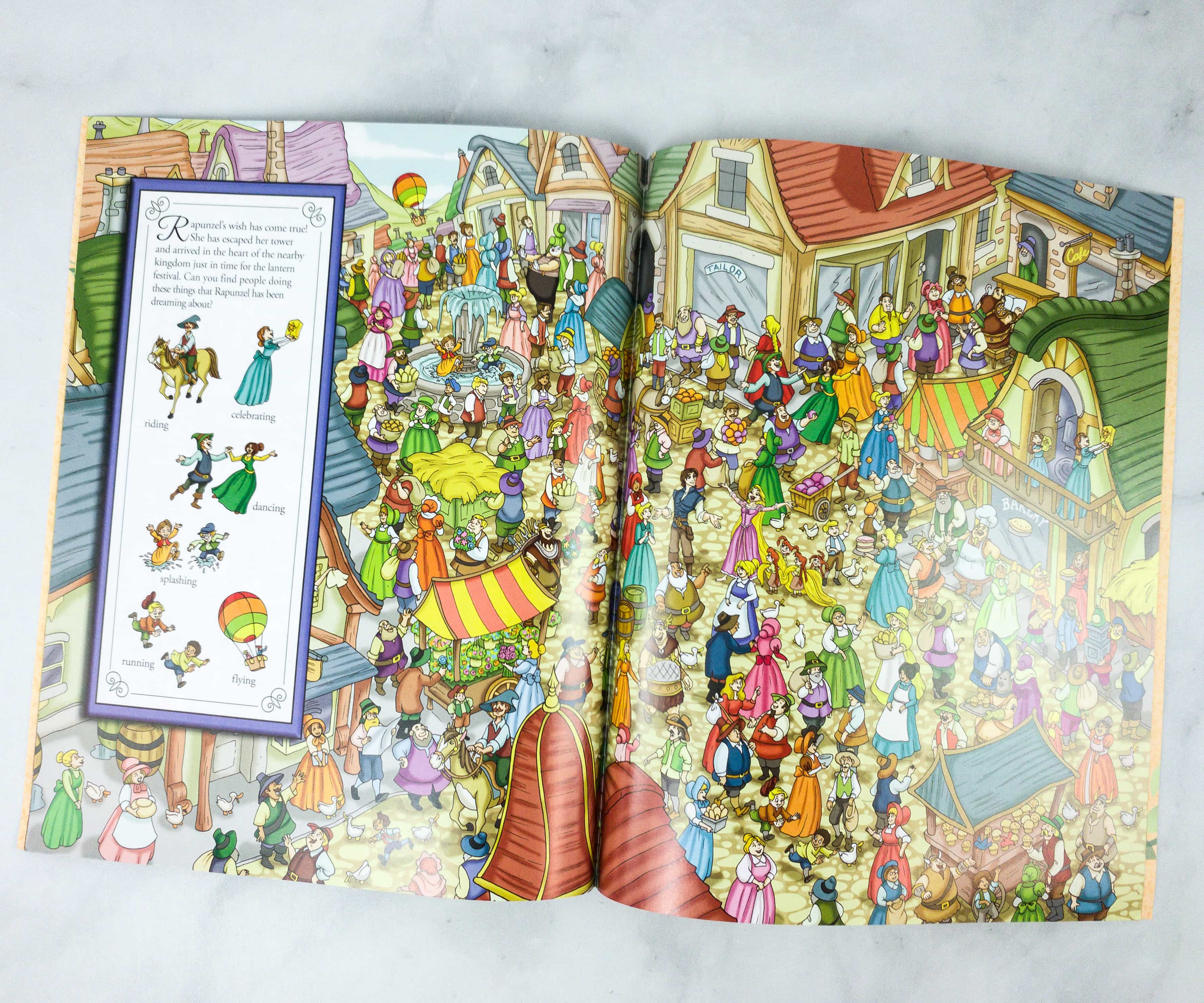 My kids absolutely adore the illustrations in the books! Aside from having fun finding the items, my kids also can't help but be amazed by how beautiful they are.
These fun books help improve the kids' observation skills!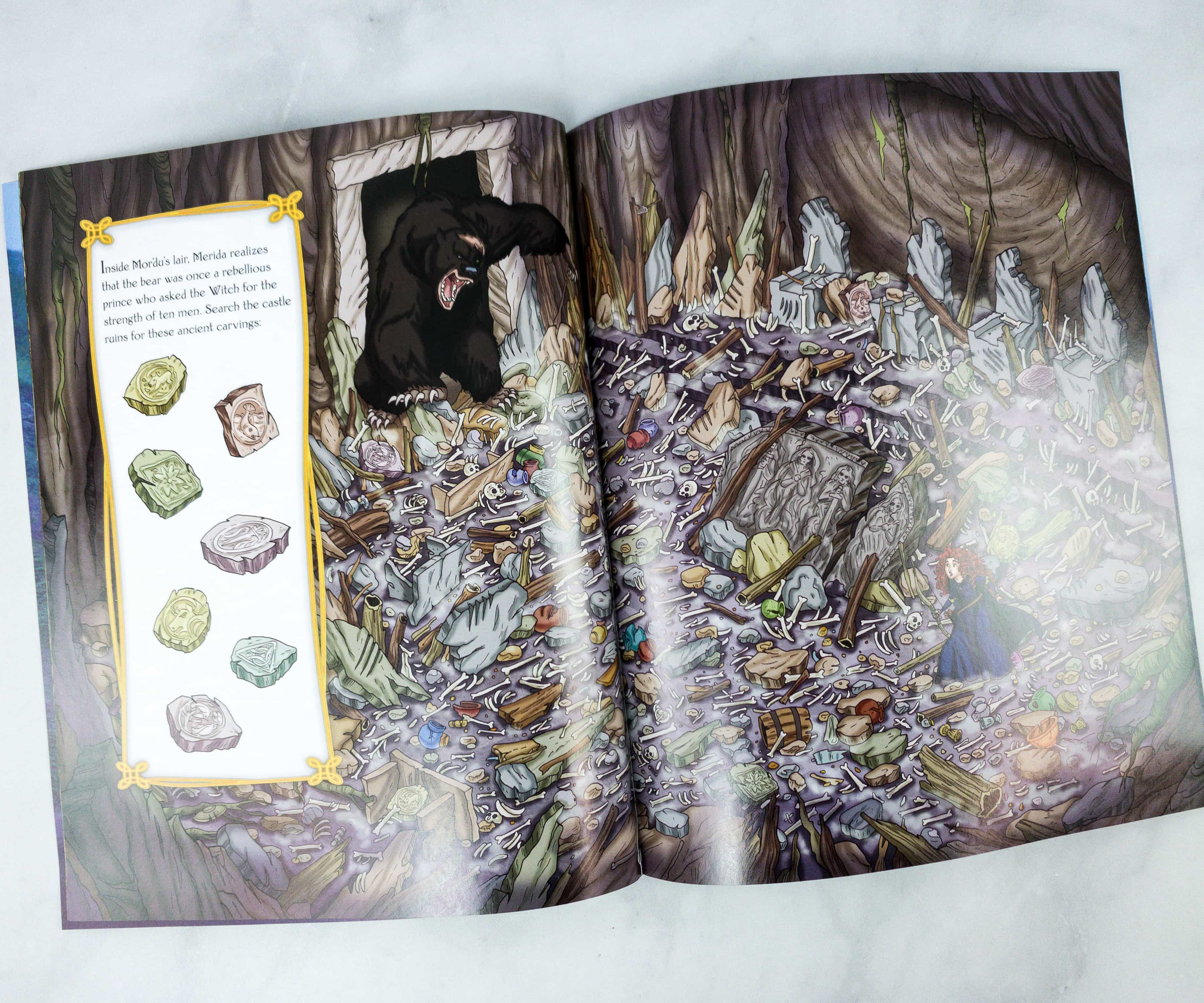 This one is pretty challenging as it involves finding stones in a messy scenery.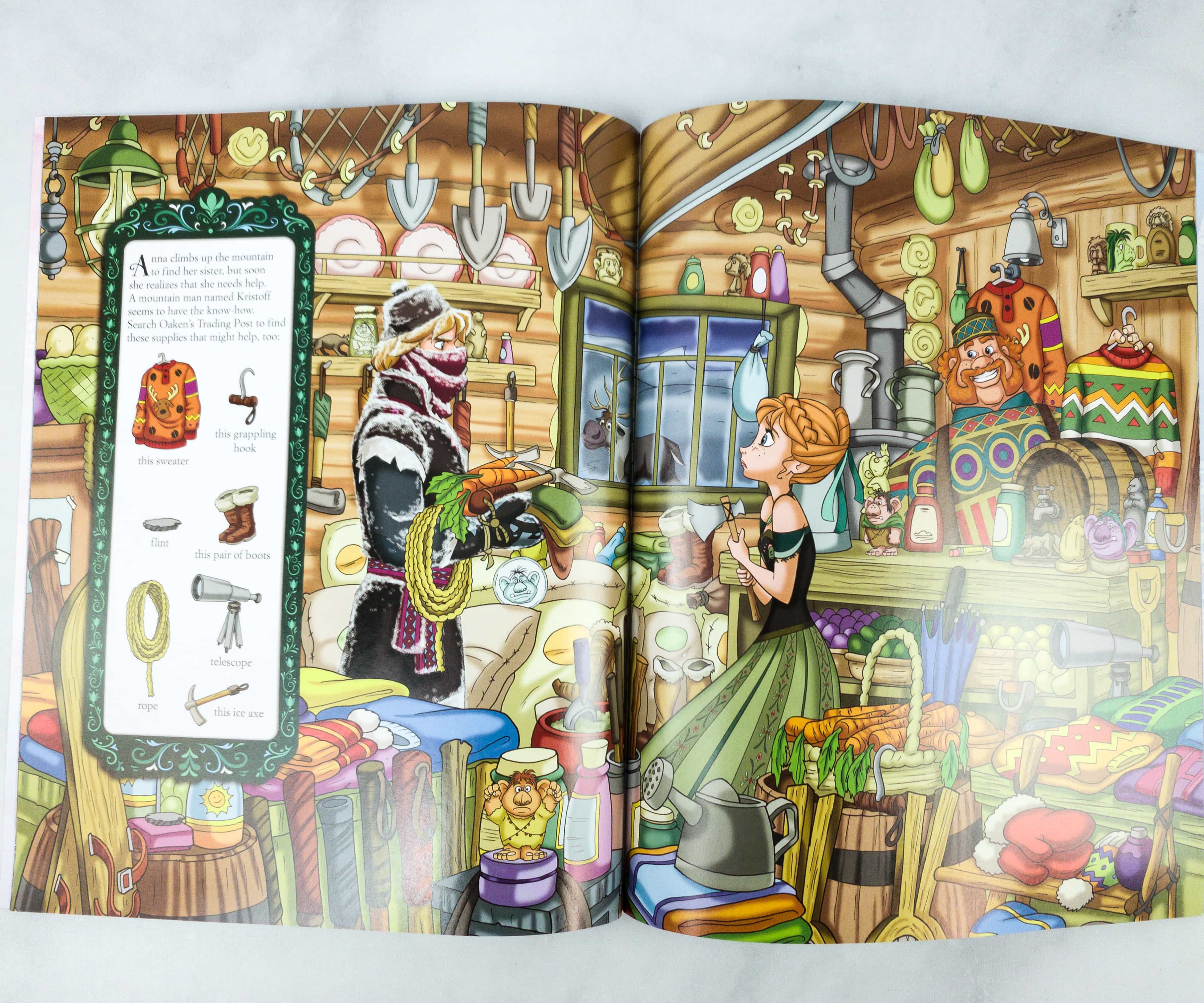 My kids really enjoyed these look and find activities. They make a great sibling bonding activity as well.
This month's Kids BookCase Club is all about fun activity books! They are all great for keeping kids busy and occupied at home, especially if they need time off from the screen. My kids liked everything in the box, and their favorite is the Disney look and find books. Some of the items were easy to find and some were challenging, but most importantly, my kids enjoyed it! If you want new books for kids, delivered straight to your doorstep, this subscription is exactly what you're looking for!
Are you getting Kids BookCase Club?