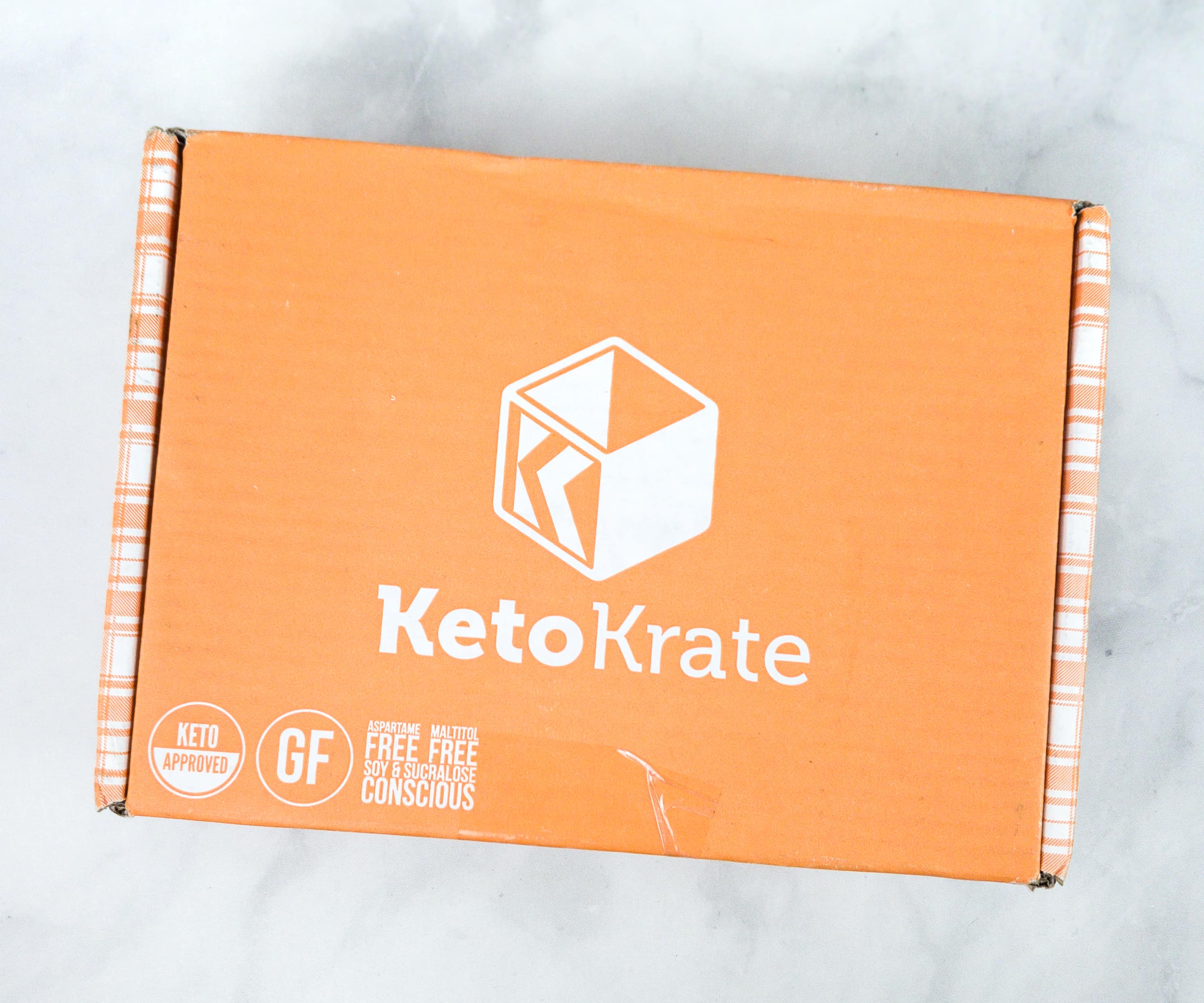 Keto Krate offers a subscription box for those who love keto snacks! Every month, members receive 10+ full-sized keto snacks with less than 5g net carbs per serving, as well as printed insert including keto tips, keto recipes, keto advice, member case studies, and other information to keep you inspired with your keto journey. Members also get VIP access to the members-only KetoShop and Krate.Club. KetoShop is where you can discover and purchase more keto-friendly goodies including past Krates and one-off items. Krate.Club is where you'll find more useful information, discounts, recipes, and more for the current month's KetoKrate! The subscription costs $39.99 a month, plus free shipping.
DEAL: Get $10 off your first Krate! Use coupon code HELLO100FF.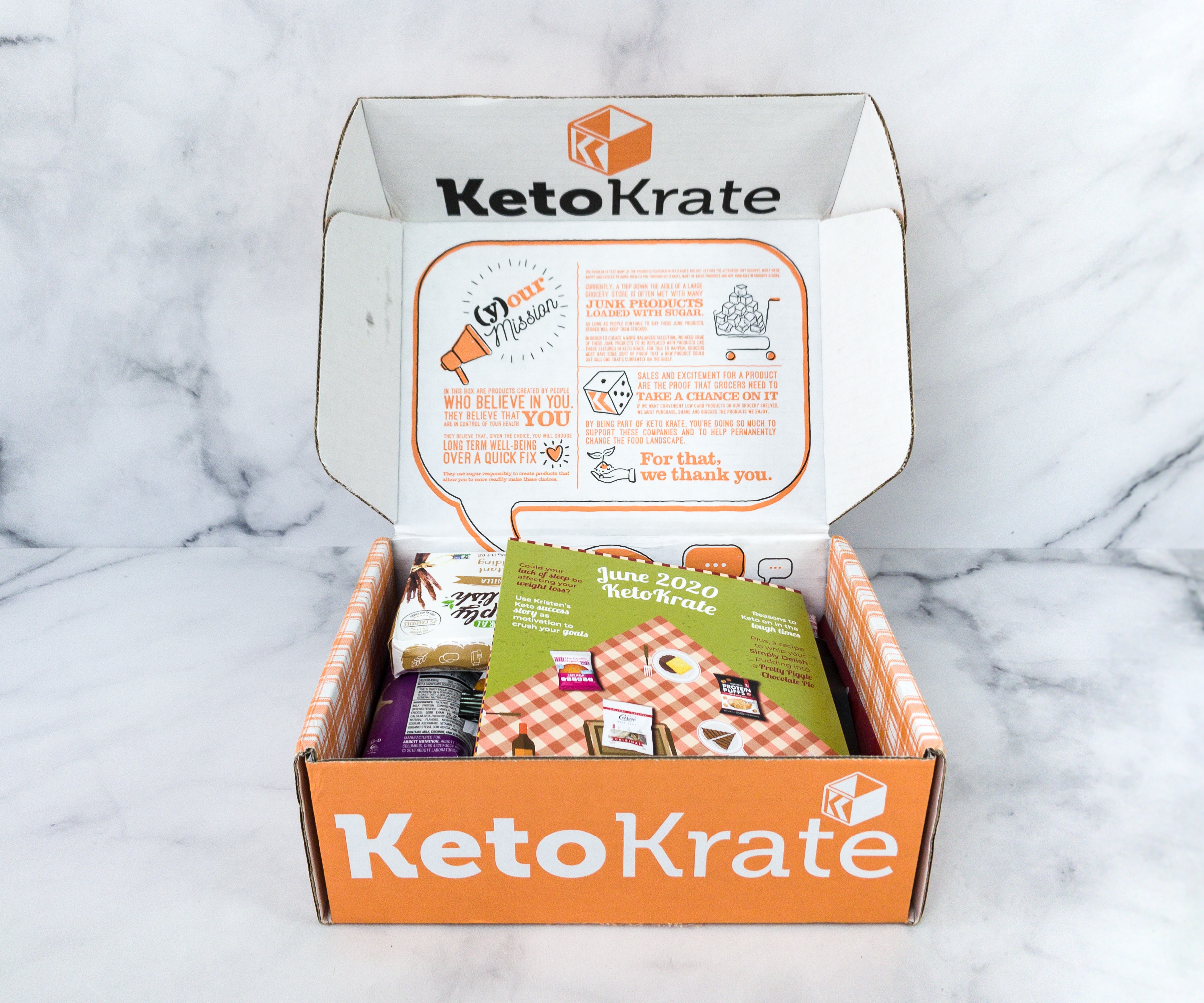 As always, the box is full of low-carb snacks!
The box has no extra packaging, fillers, or squiggles, just snacks!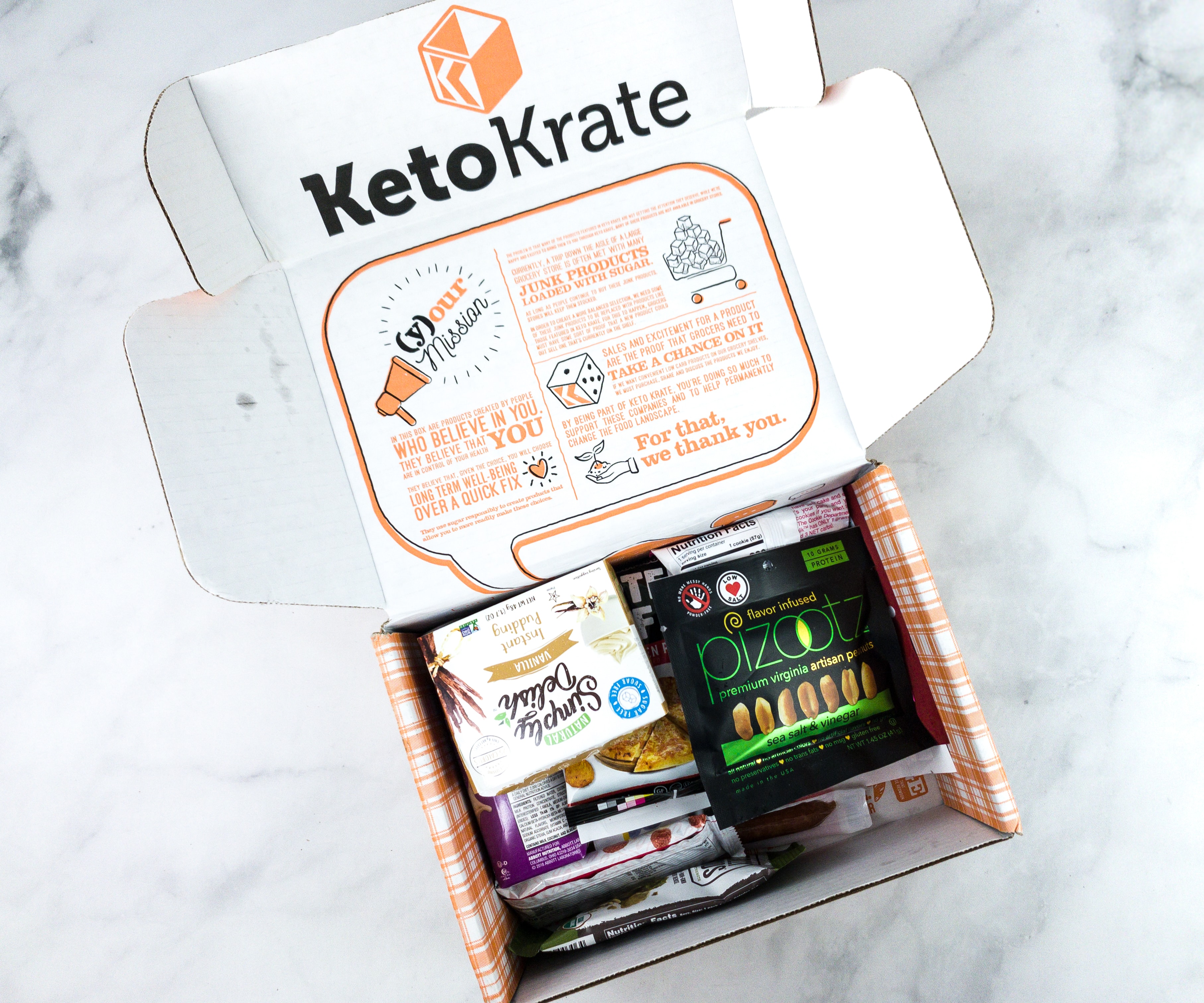 The inner lid of the box contains some positive messages and more information about the snacks they feature.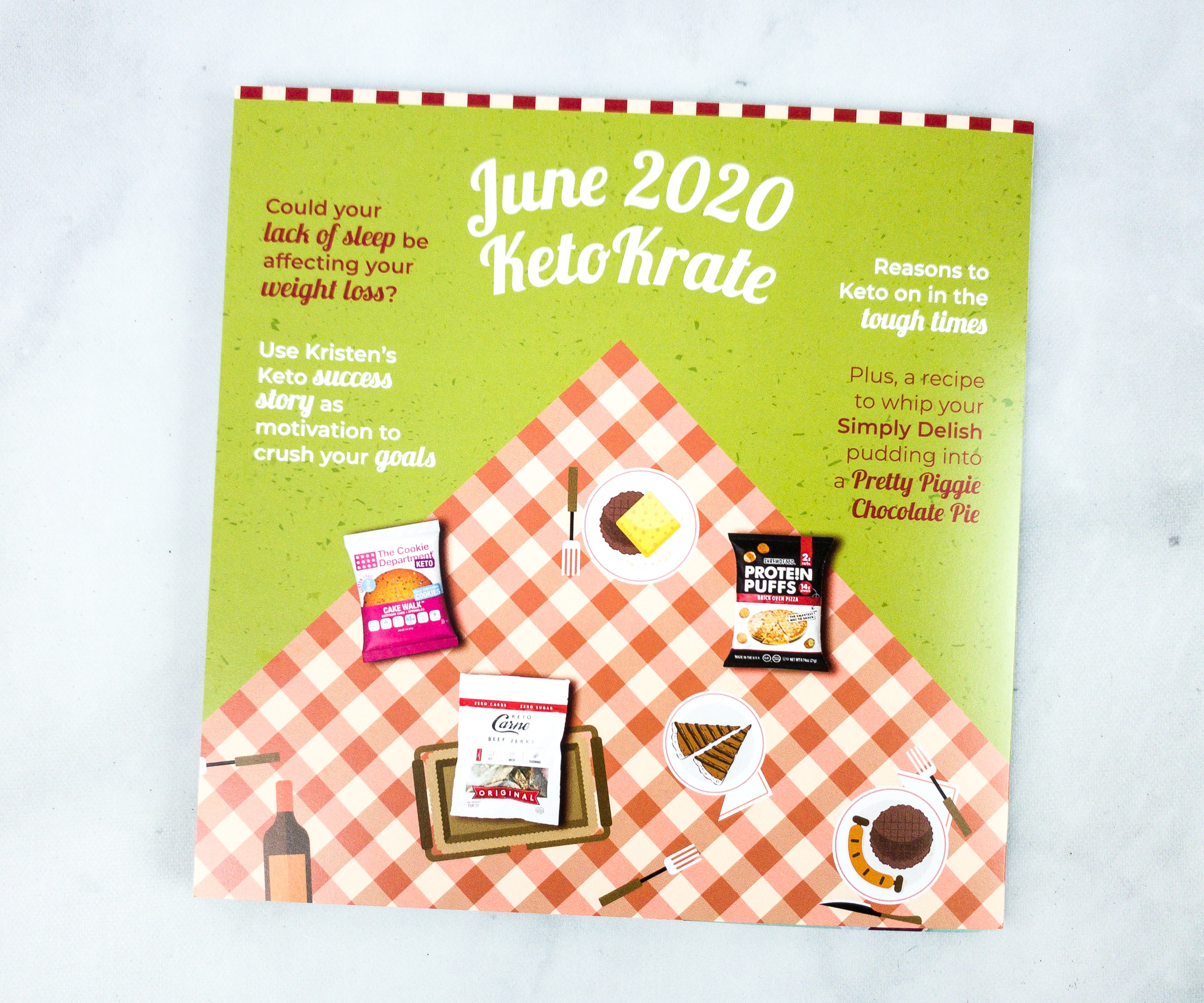 This month's box also included an exclusive June 2020 KetoKrate booklet!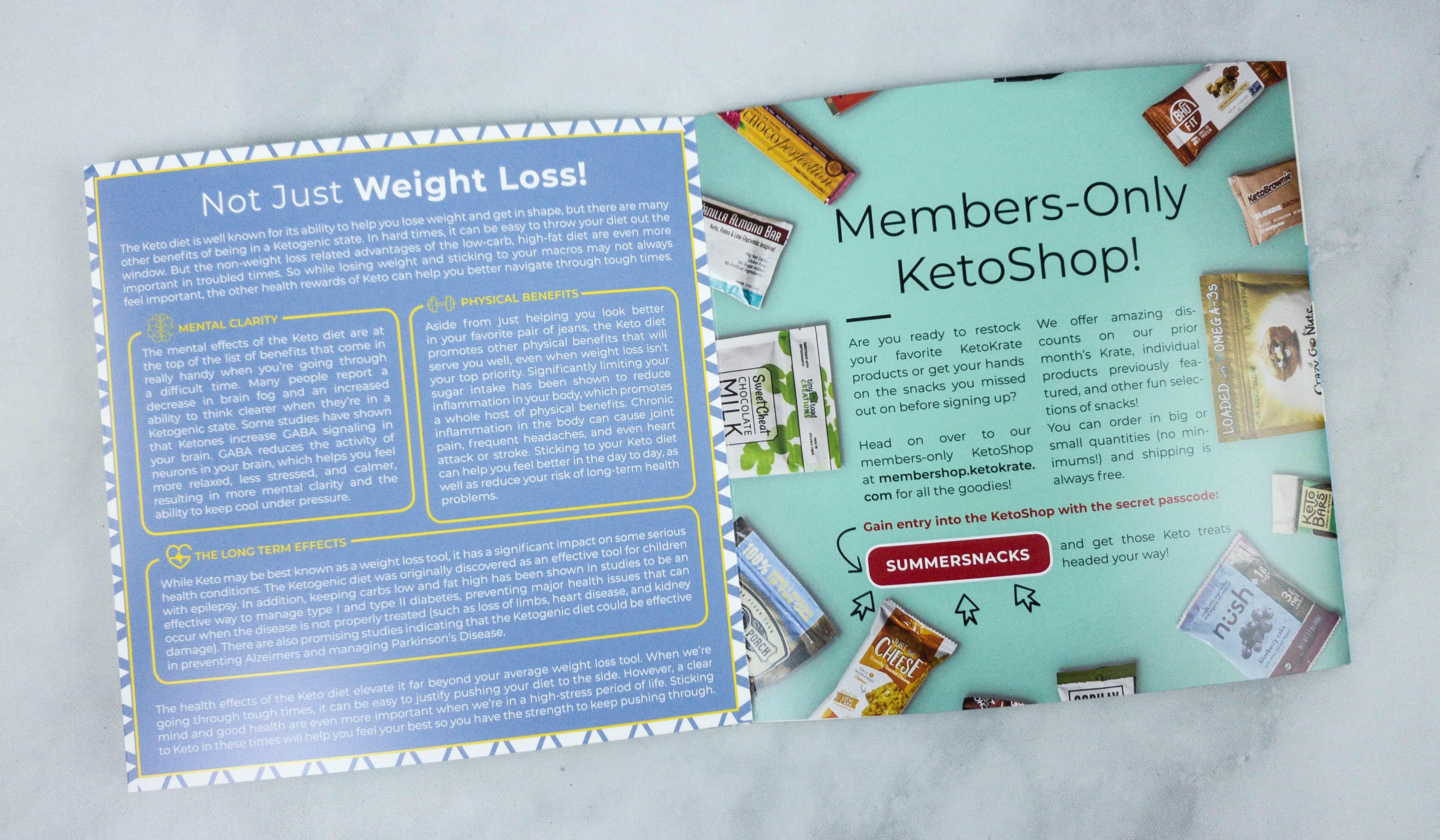 There is some inspirational stuff in the booklet, as well as instructions on how to access the members-only KetoShop!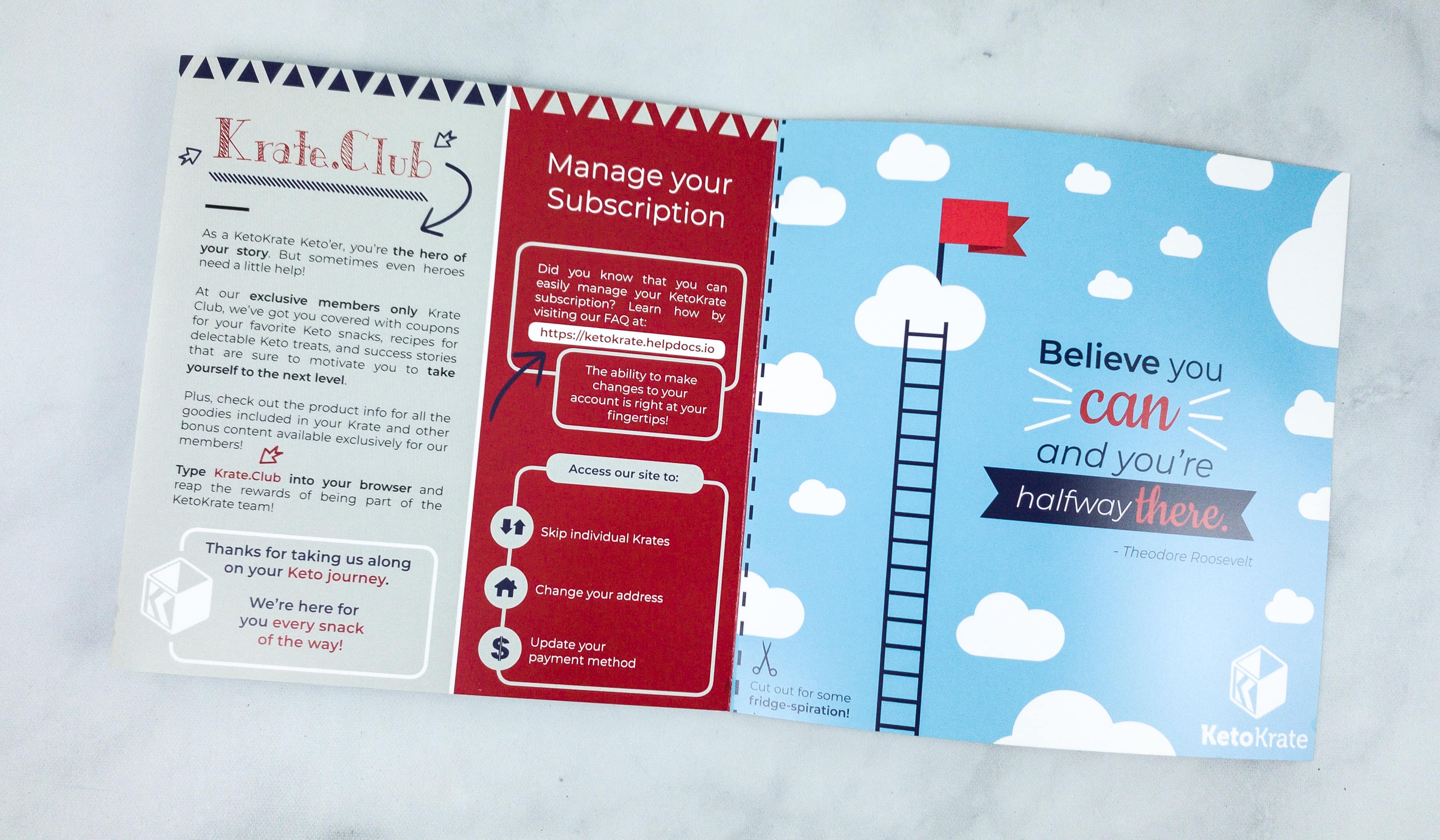 You can manage your subscription by visiting their official website and also get a reward just by being a part of the KetoKrate team!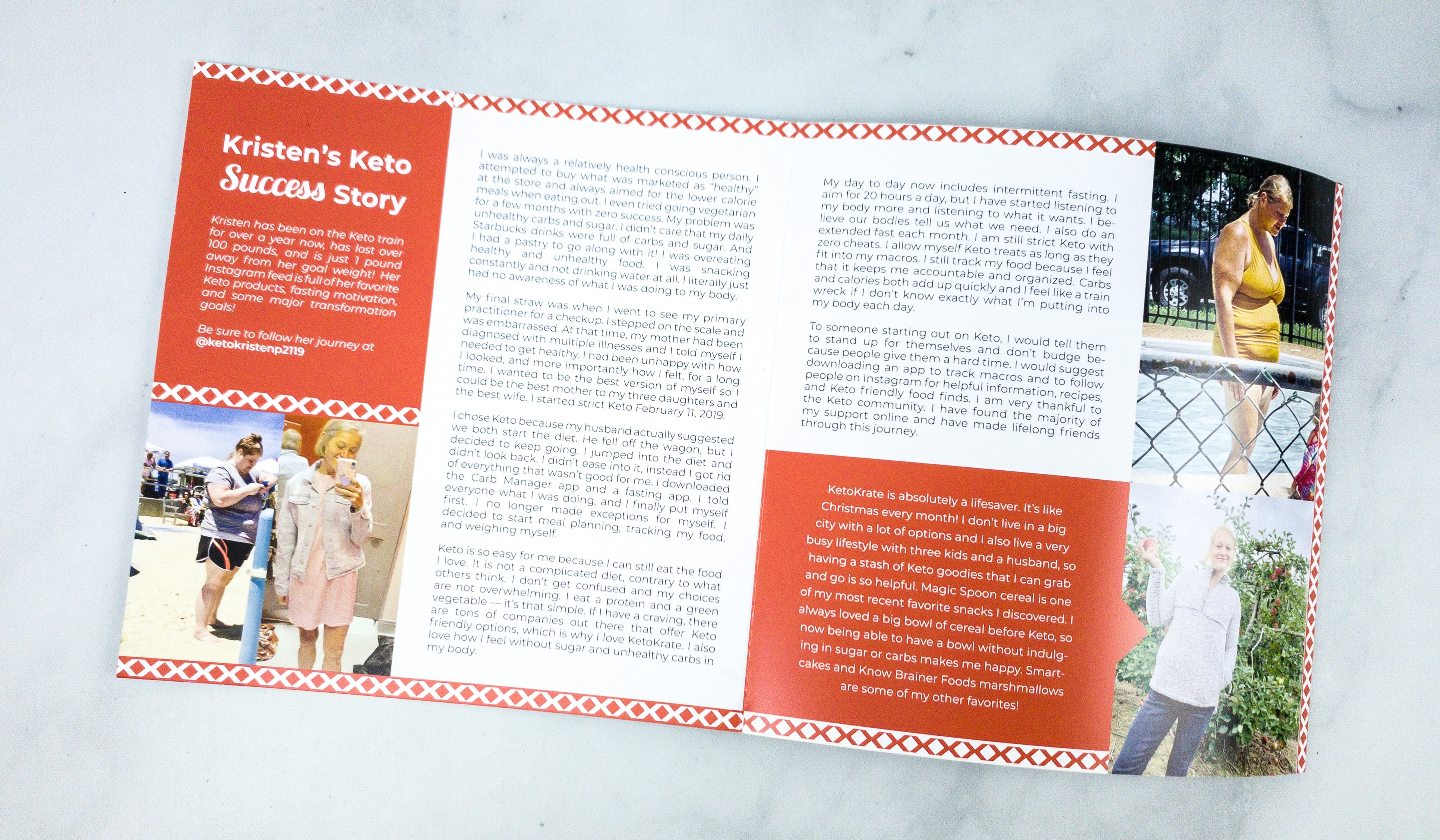 To inspire you more in your keto journey, they even featured the success story of some Keto Krate members!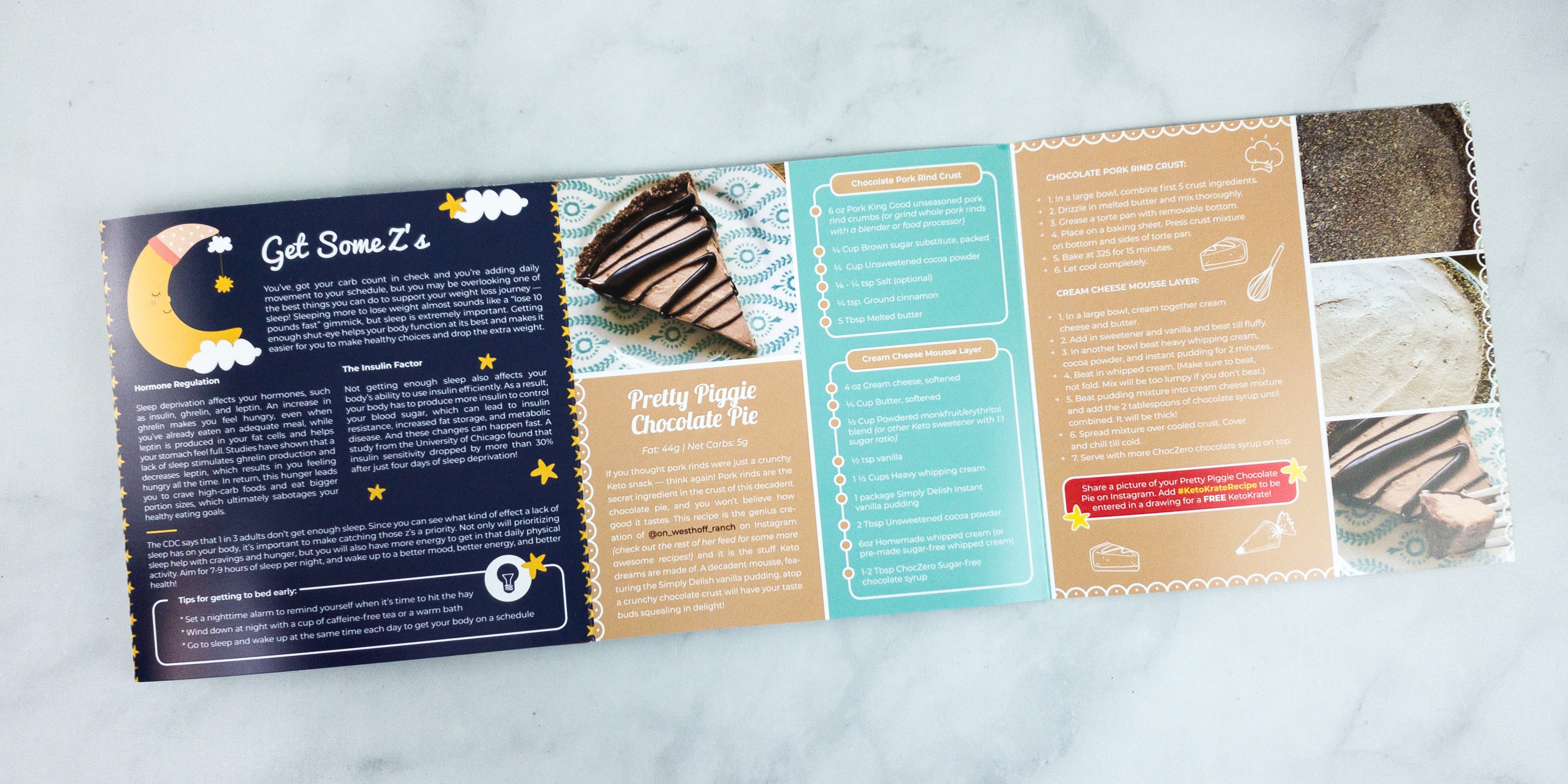 According to this part of the booklet, one of the best ways to succeed in your weight loss journey is by getting enough sleep. We also got here a variety of keto-friendly recipes including Pretty Piggie Chocolate Pie, Chocolate Pork Rind Crust, and Cream Cheese Mousse Layer!
Everything in my box!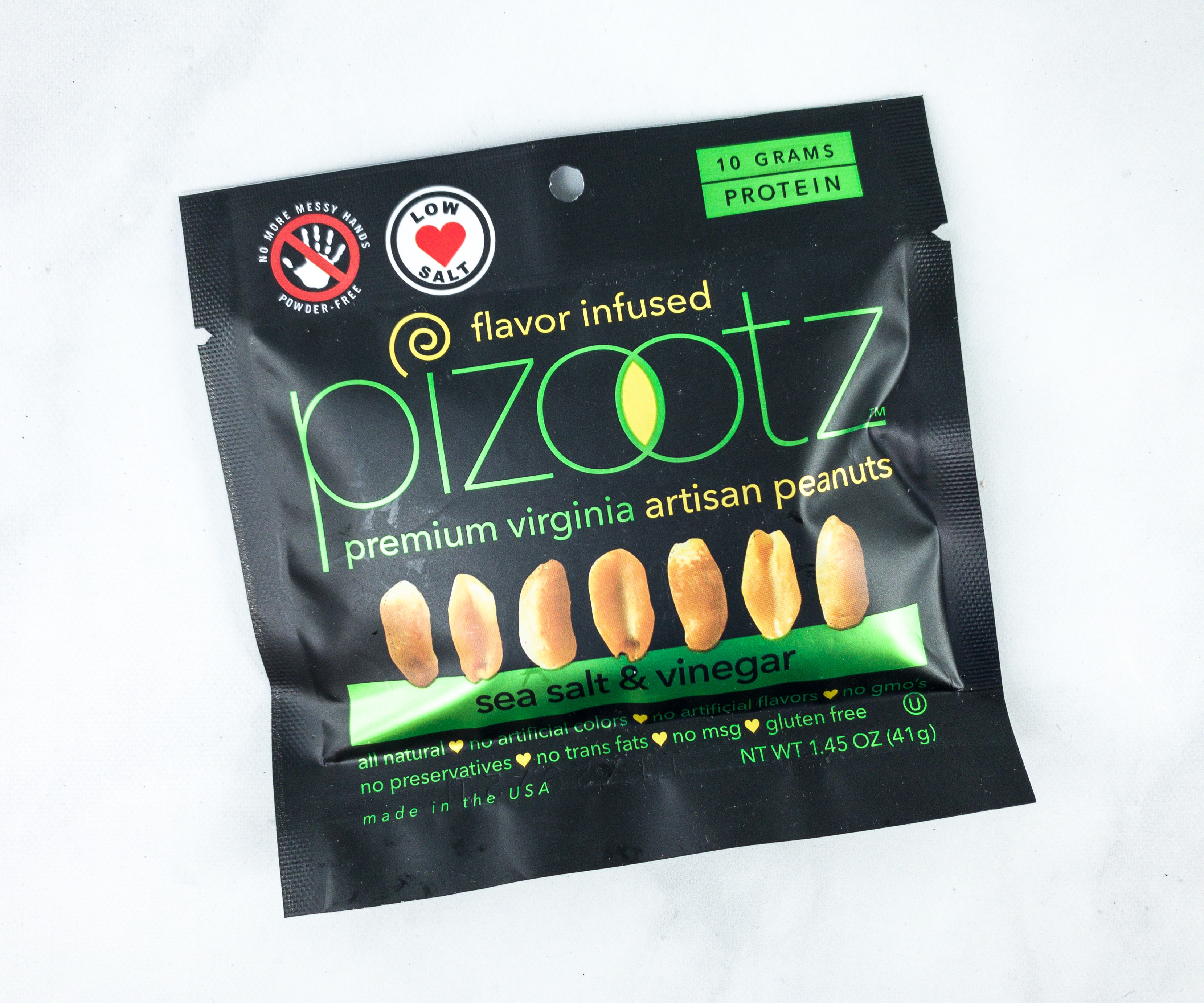 Flavor Infused Pizootz Premium Virginia Artisan Peanuts Sea Salt & Vinegar ($0.72) These all-natural artisan peanuts are packed with sea salt and vinegar, making them quite tasty and addicting. They're perfect for your salty food cravings, minus the guilt! These nuts are also non-GMO, preservatives-free, MSG-free, and gluten-free.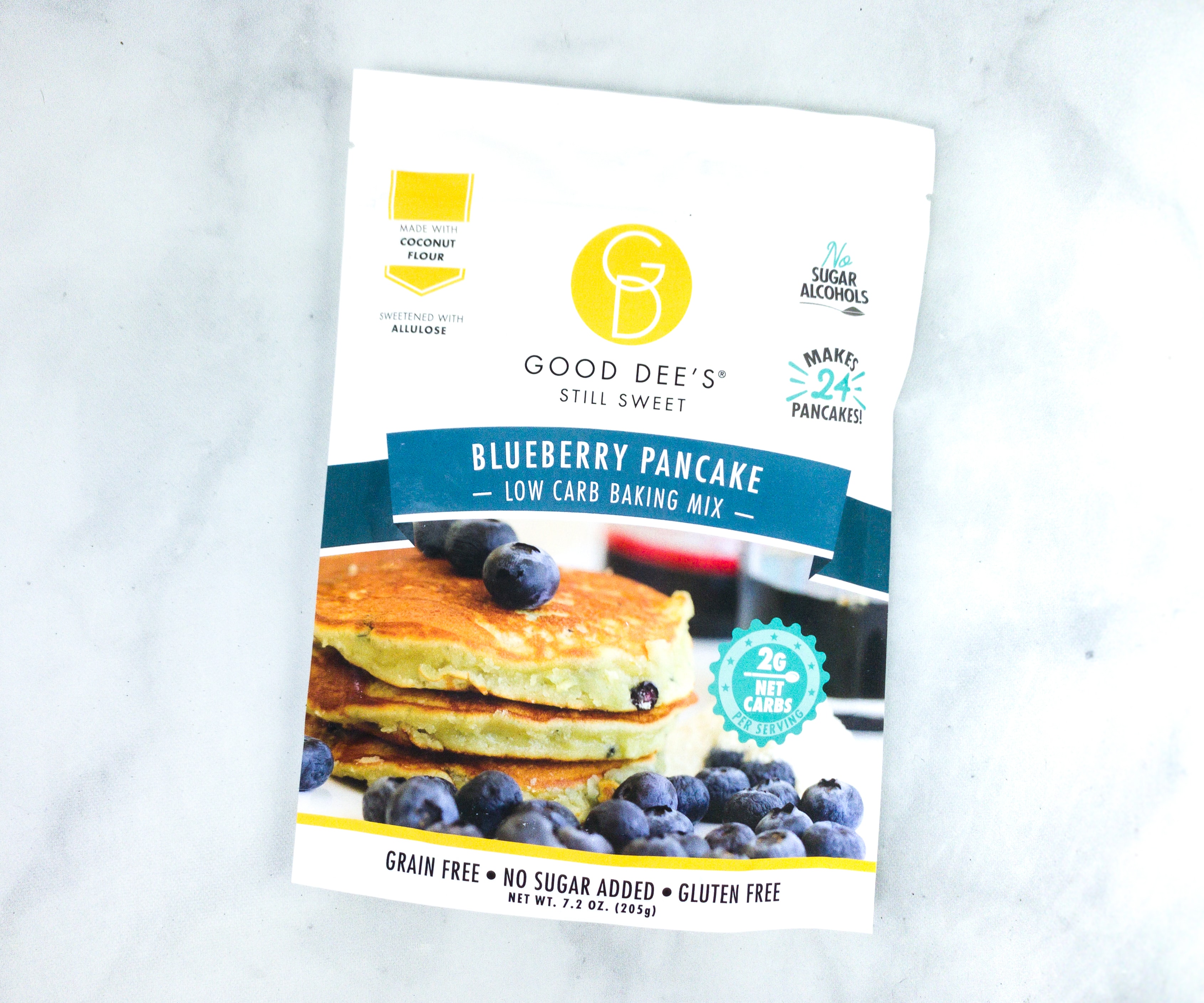 Good Dee's Blueberry Pancake Low Carb Baking Mix ($11.95) It's a low-carb pancake mix made from all-organic coconut flour. I like its unique fruity flavor from real blueberries! It tastes like classic pancakes, minus all the sugar and the carbs. This is a keto-friendly breakfast choice. The pouch makes 12 servings.
The Cookie Department Keto Cake Walk Birthday Cake + Sprinkles ($3.75) This one is a supremely delicious keto-friendly cookie made from almond flour, monk fruit sweetener, unsalted butter, whole eggs, and tapioca syrup with sweet and colorful sprinkles. Pop this cookie inside the freezer and when you go and eat, it will taste just like an ice cream cake!
Shrewd Food Protein Puffs Brick Oven Pizza Flavored ($1.78) When you miss pizza but you're trying to have a low-carb diet, this snack makes a great alternative. It's a high protein, low-carb, and low-fat snack made from quality whole ingredients with real cheese. Each puff is savory and definitely satisfying! This bag also made me easily full!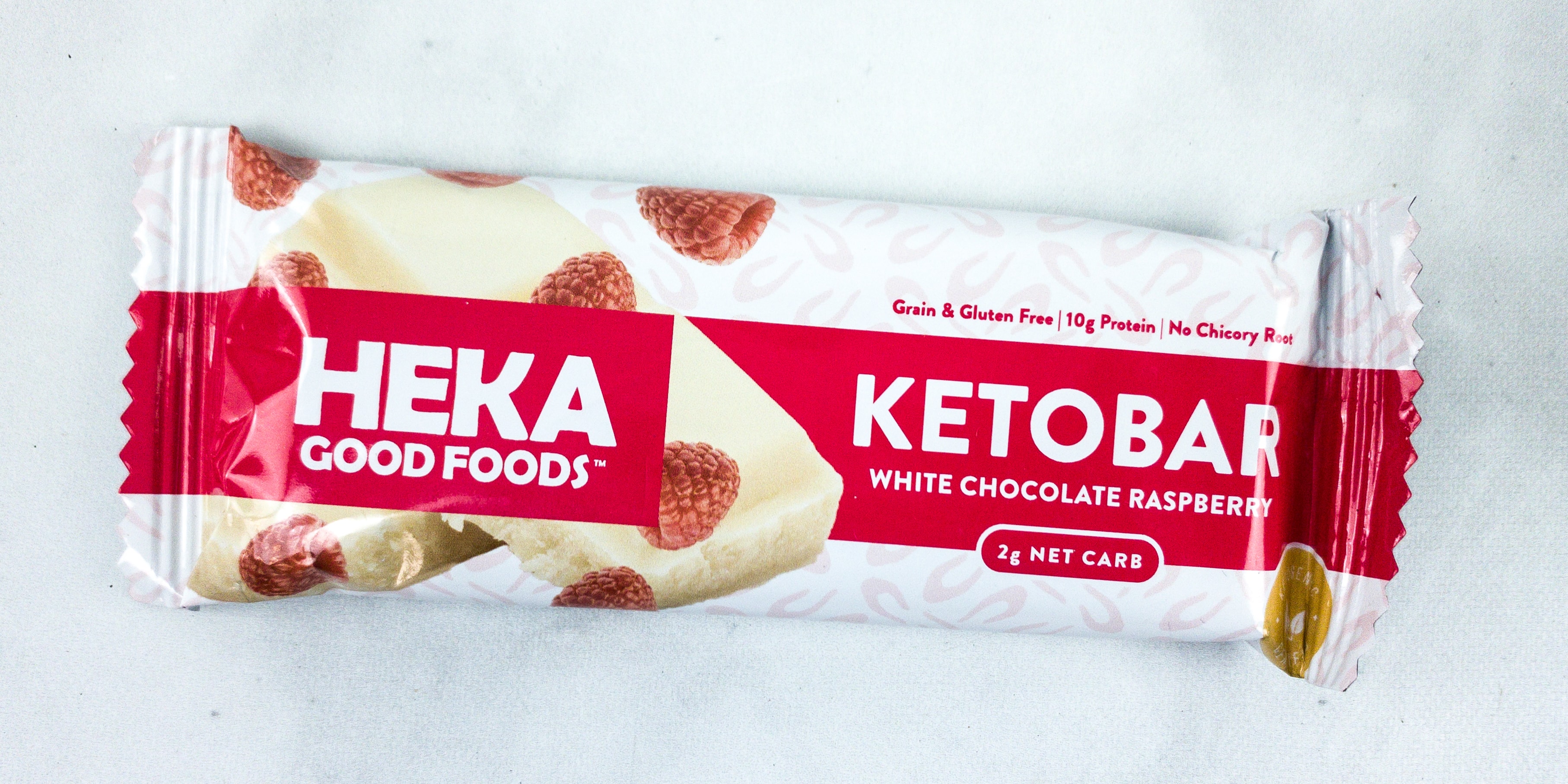 Heka Good Foods Ketobar White Chocolate Raspberry ($3.25) This yummy snack bar contains all the essential amino acids with no lactose. It's packed with real almonds, dried raspberries, cocoa butter, raspberry juice concentrate, and natural flavors. It's a handy snack that you can easily pack in your bag for sudden cravings when you're on the go. This bar is grain-free and gluten-free as well!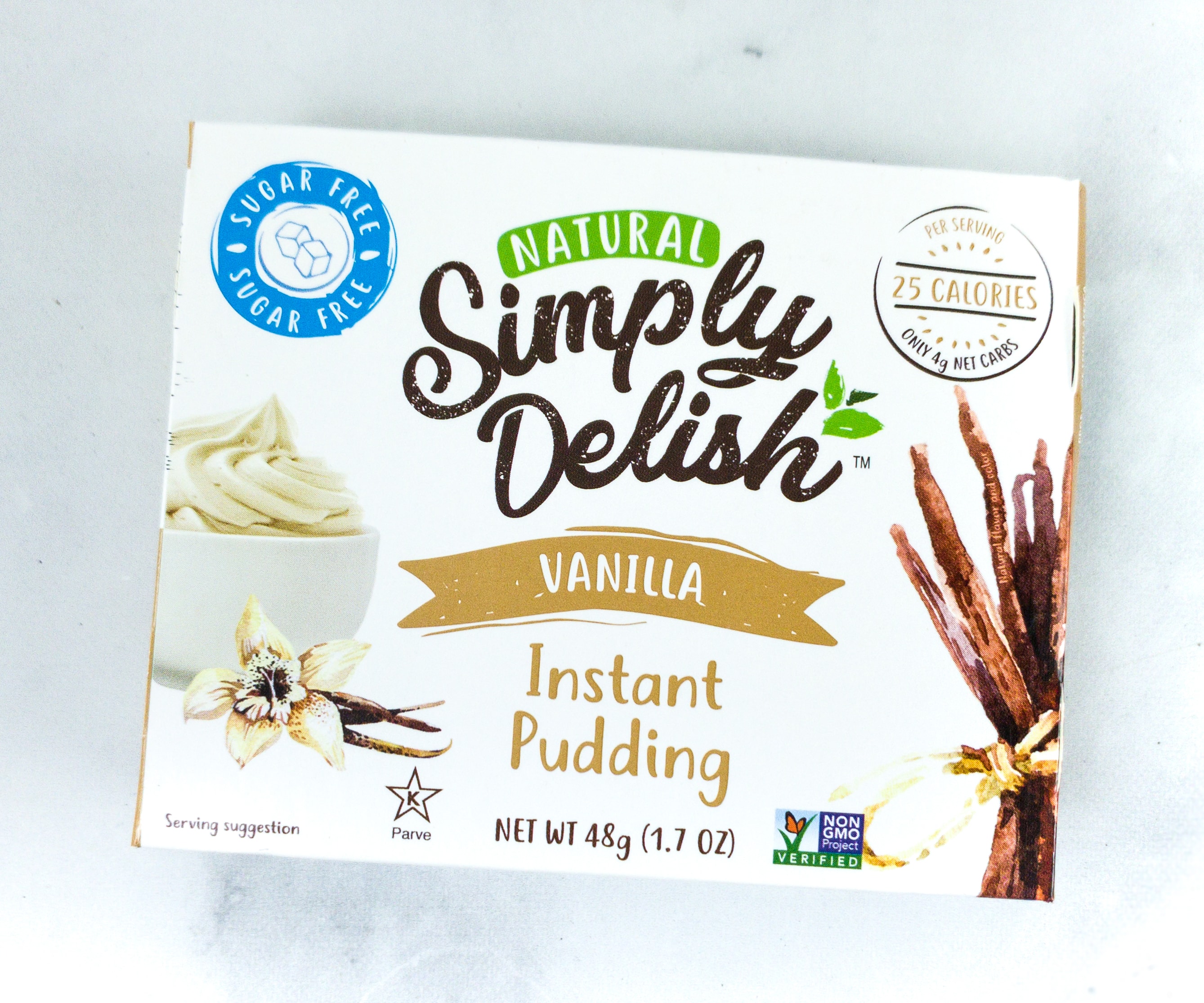 Natural Simply Delish Vanilla Instant Pudding ($6.28) It's easy to make a low-carb pudding dessert using this powder mix! I got the vanilla flavor, and it's so good. All you just need to do is mix it with milk or milk substitute using an electric beater for 2 minutes. You can even heat it in the microwave if you want a hot pudding. I like it because it contains no preservatives or artificial colors, and it's also free from sugar, fat, lactose, cholesterol!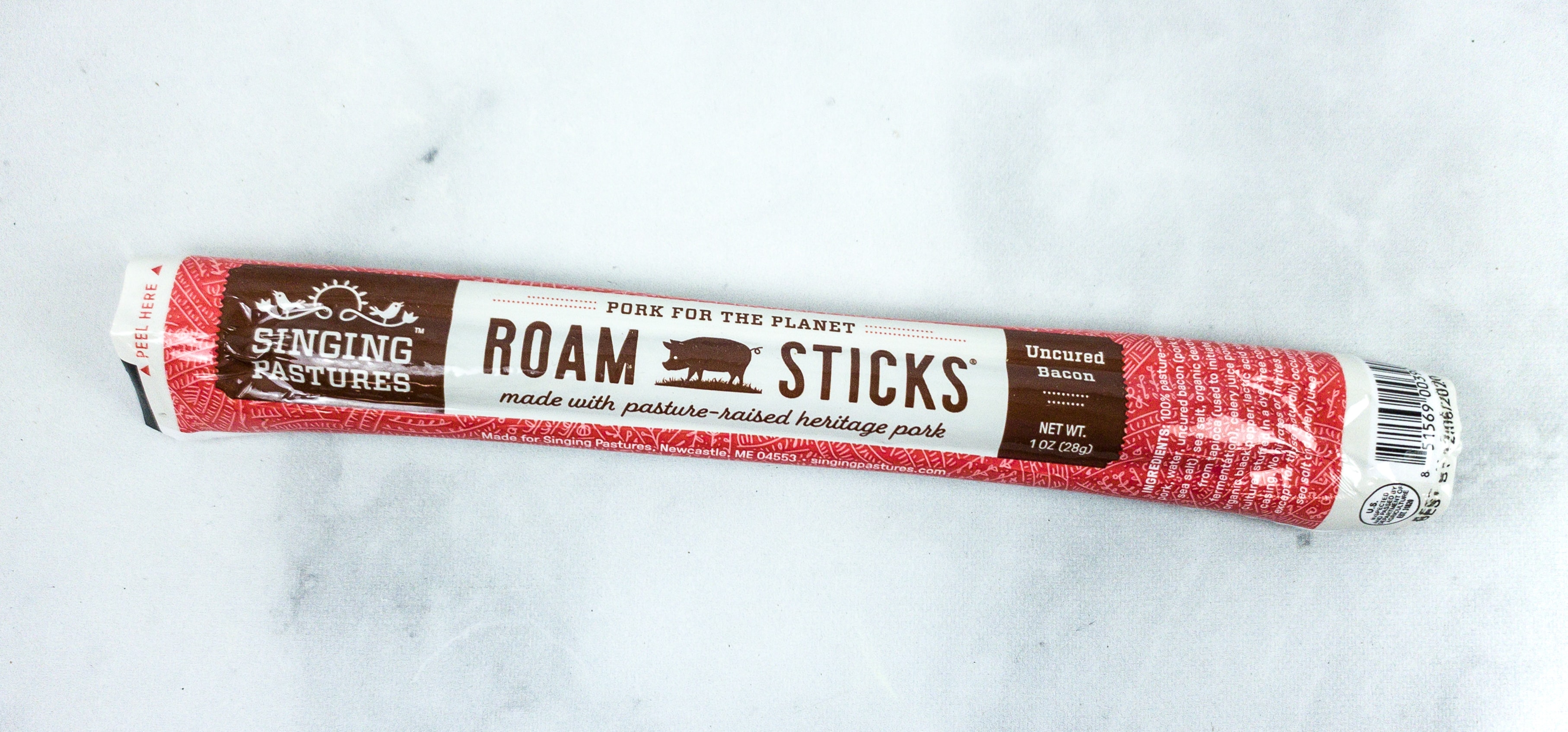 Roam Sticks Uncured Bacon. This ready-to-eat bacon stick is made from pasture-raised pork without antibiotics and hormones. They also undergo a traditional cured and smoked process.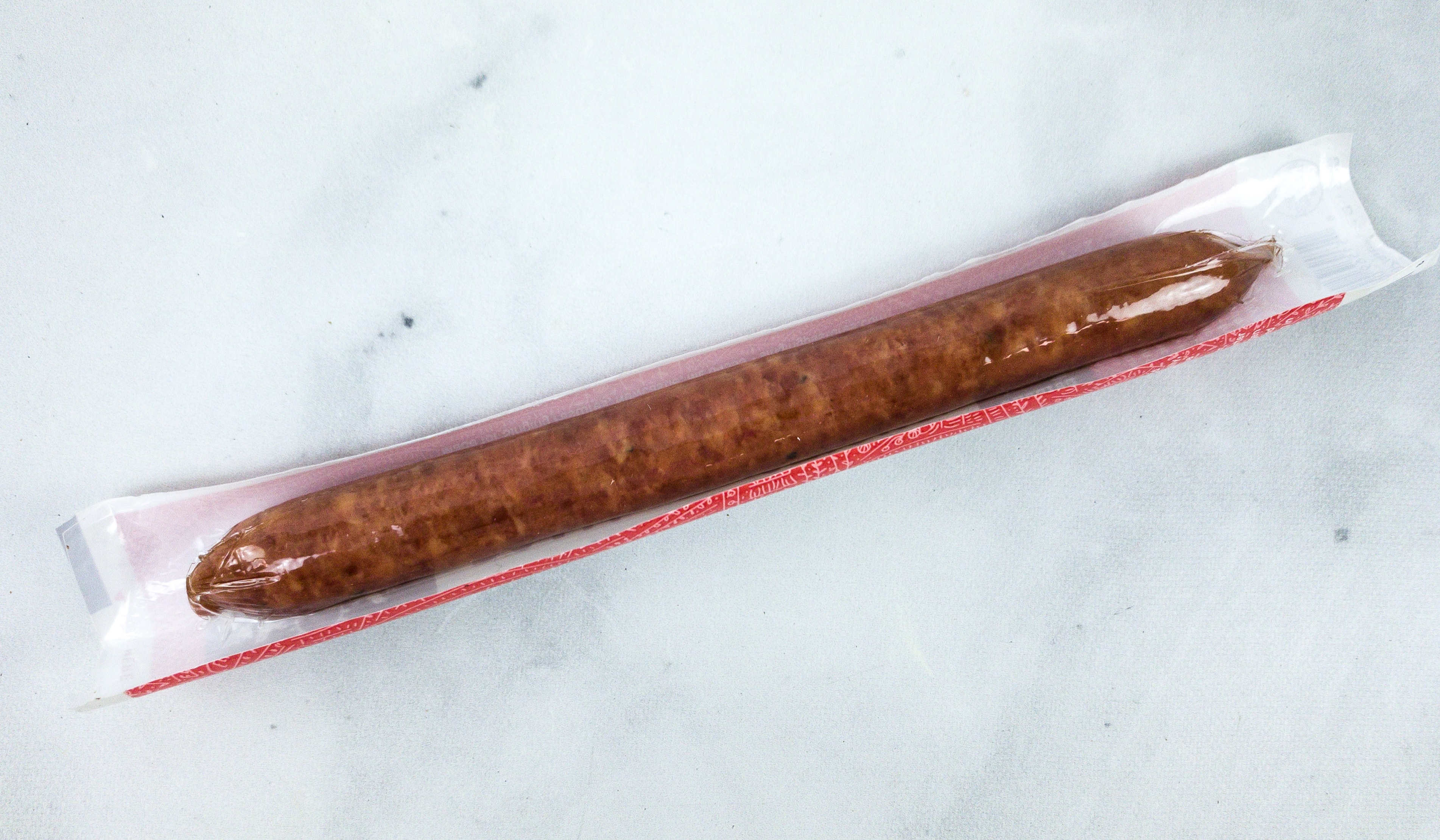 This snack stick is paleo and keto-friendly, and a great source of protein! It's so handy that you can easily slide it through your backpack.
Gorilly Goods Activated Hillside Pumpkin & Kale ($2.58) It's a vegan, organic, raw, non-GMO, and gluten-free trail mix made of sprouted pumpkin seeds, kale, and savory spices. It comes in a slim pouch which makes it easy to take with you anywhere for an easy, guilt-free snack. This is also a nice snack to munch after work-out as it packed with protein!
Carne Beef Jerky ($6.75) This jerky is only made with 3 simple ingredients: beef, water, and seasonings. It has no soy, gluten, MSG, preservatives, and sugar alcohols.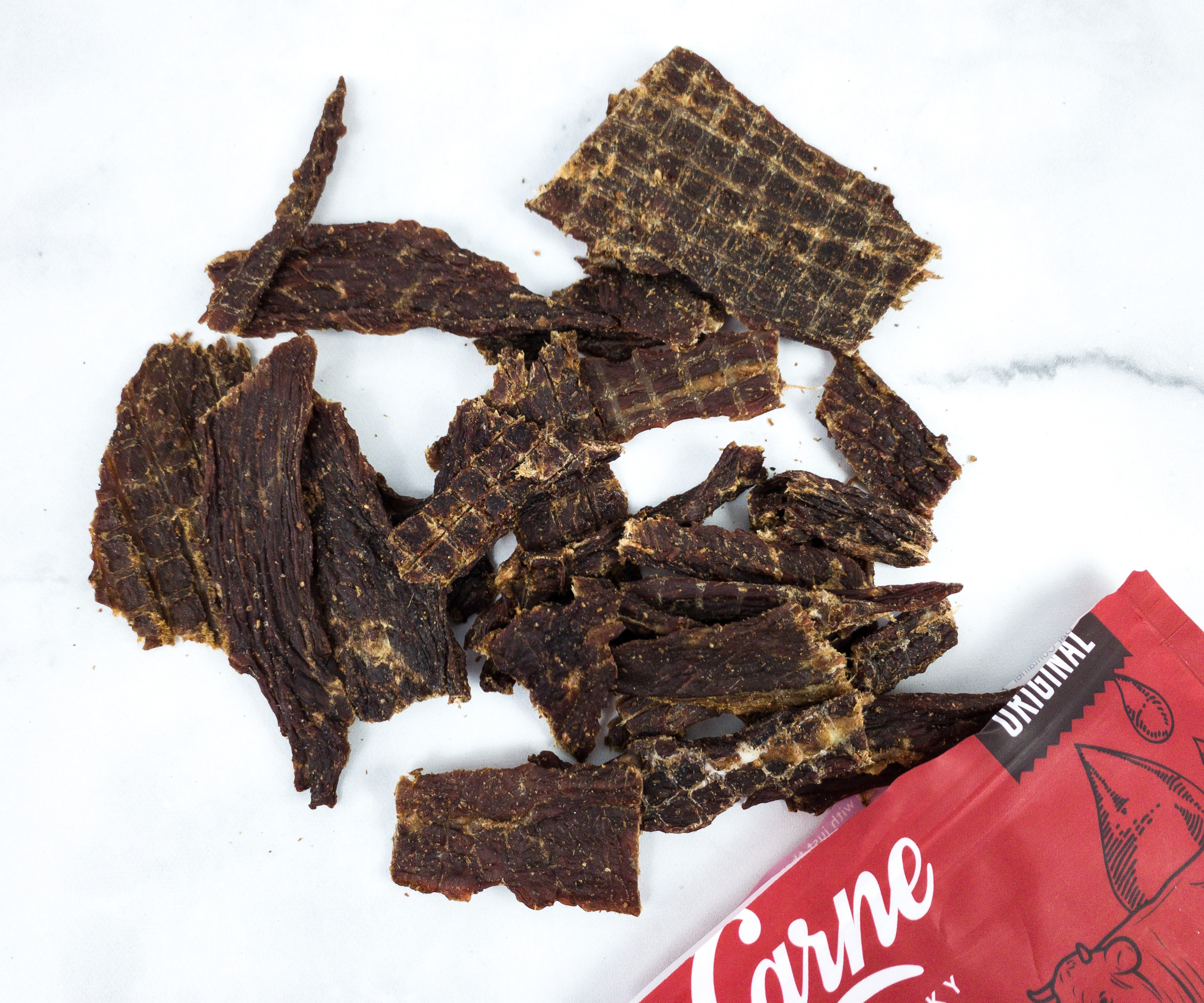 It's a traditional jerky – dry, salty, and very chewy. Yum!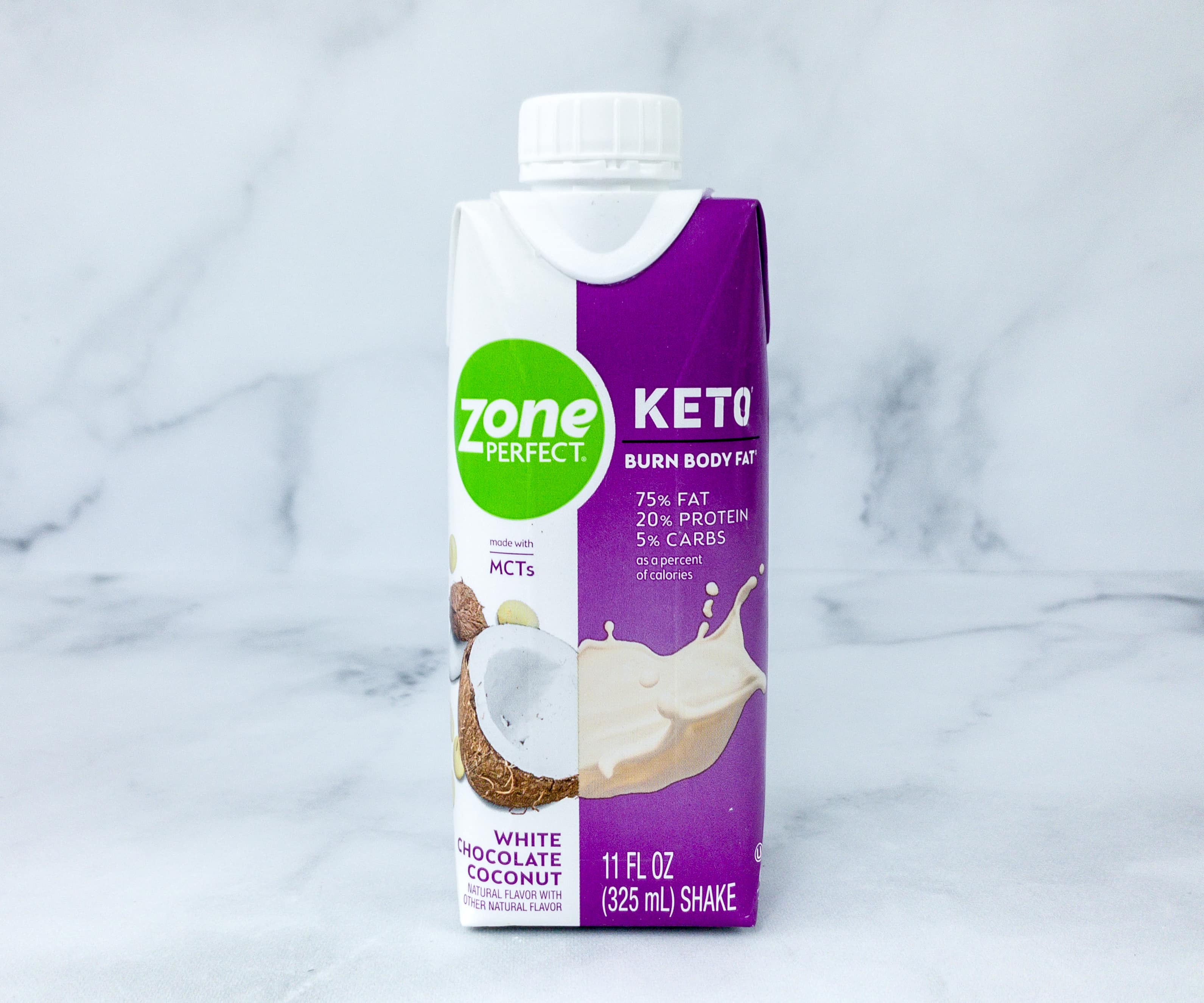 Zone Perfect Keto White Chocolate Coconut Shake ($2.50) This is for fans of keto shakes! It's made with MCTs and real coconut cream with no artificial sweeteners, colors, or flavors. Each shake contains 75% fat, 20% protein, and 5% total carbs to support ketosis. It burns body fats and boosts fat metabolism. It also works as a meal replacement.
This month's box is once again filled with premium quality low-carb snacks! The treats I got this month are not just tasty, they're very nutritious in a lot of ways too. We've got another great variety of treats including a cookie, a ket shake, a snack bar, and even a pancake mix and a pudding mix! My favorite is the jerky, as it's nutritious and tasty! It's one of the best jerky snacks I've tried! If you'd like to try a low-carb diet but you're not sure where to get low-carb snacks, this is a great subscription to start your keto journey! It's also good for those who simply want to have healthy snacks on hand! Subscribing to KetoKrate comes with a bunch of membership perks, including an access to an exclusive shop where you can discover more keto snacks!
What do you think of the KetoKrate box?