joy + glee women's razor subscription has a new coupon!
Get a FREE travel bag when you purchase a starter kit! Use coupon code PINKPACK.
NOTE: You'll first delivery will be the Starter Kit for $10 + FREE shipping,  and $9 for every 4-pack razor refill (you can set your own frequency!).
Your Starter Kit will include:
this is the new joy razor. it'll give you a really good shave and it comes in pink and teal. the starter kit comes with:

2x five-bladed refills
a protective lubrastrip
 non-slip grip
a joy shower hook

joy refills are $9 per delivery and come with:

•   4x five-bladed refills
About joy + glee:
meet joy+glee

we get it, sometimes shaving is a chore and a razor is simply the tool you use to get the job done. plus, shopping for the right razor can feel overwhelming when all you're looking for is something that works. that's why we wanted to bring it all back to the essentials and be honest about what shaving really is—body maintenance. we know that nobody really enjoys shaving, so we're here to help you get a great shave and get it over with. put simply, we have you covered…just not in hair.
Here's how it works: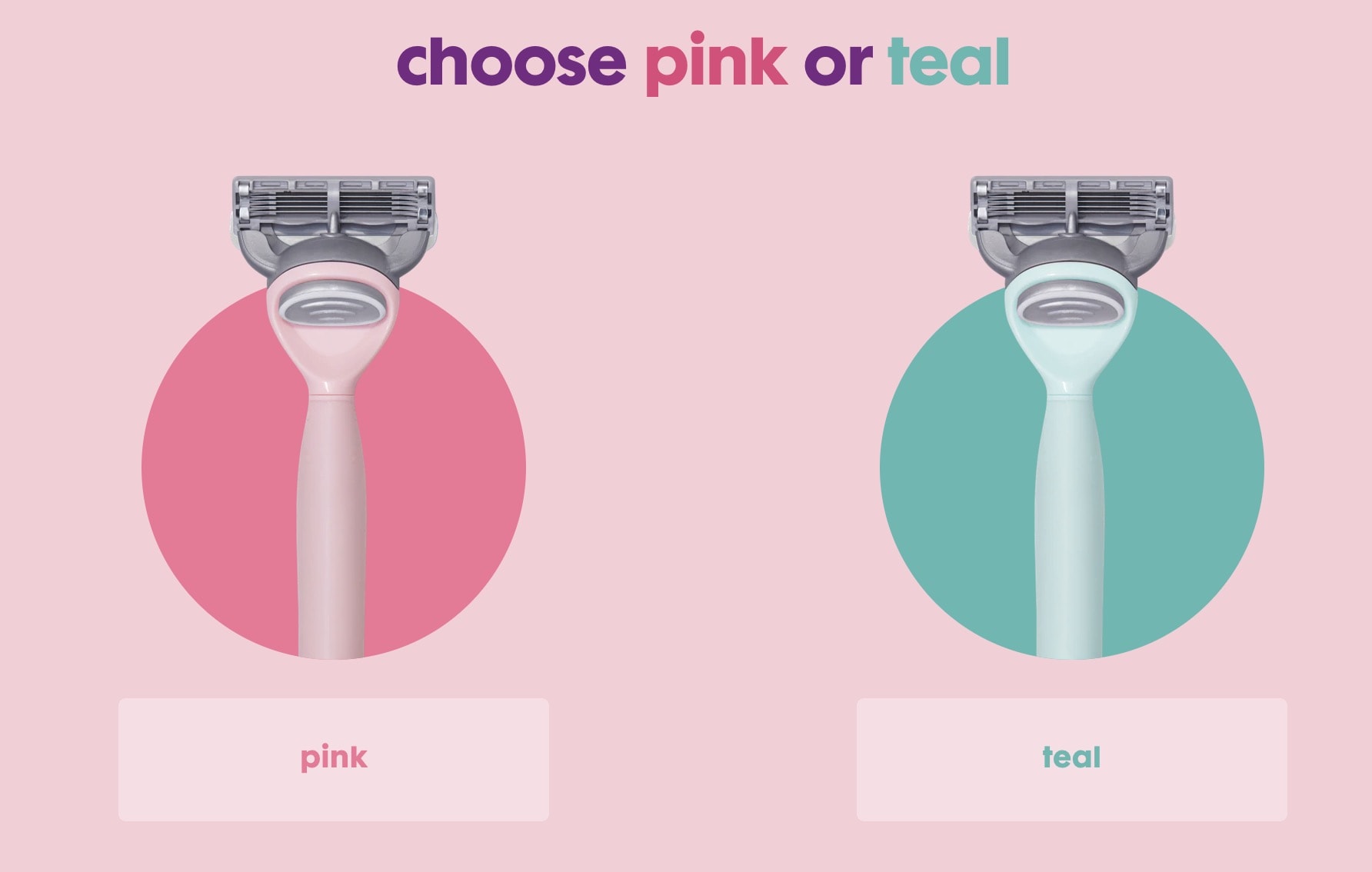 Choose between Pink or Teal handle
Choose the frequency of your shaving (delivery will be once a month, every 2 months, or every 3 months)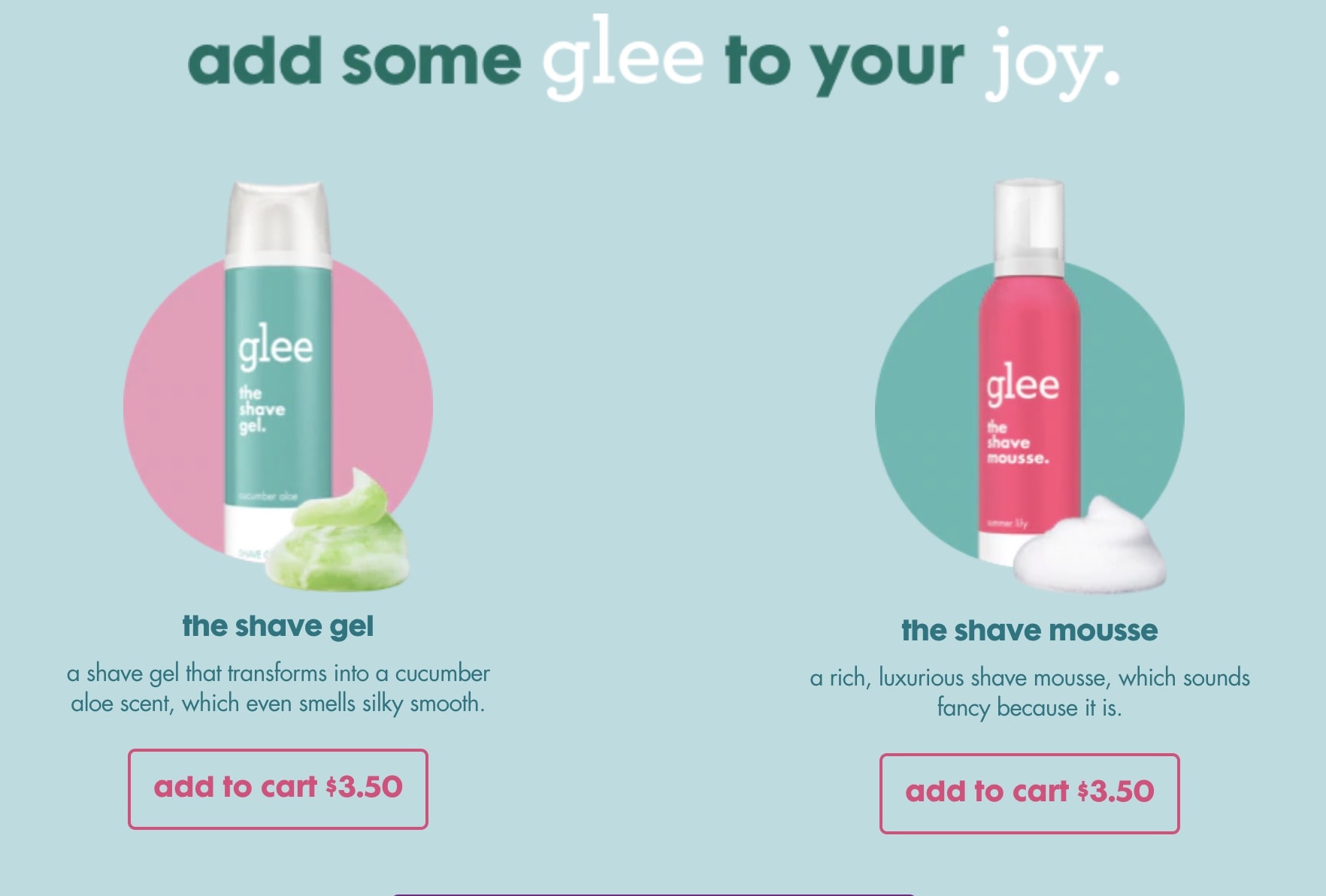 Choose a glee add-on (you can skip this step) – the shave gel ($3.50) OR the shave mousse ($3.50).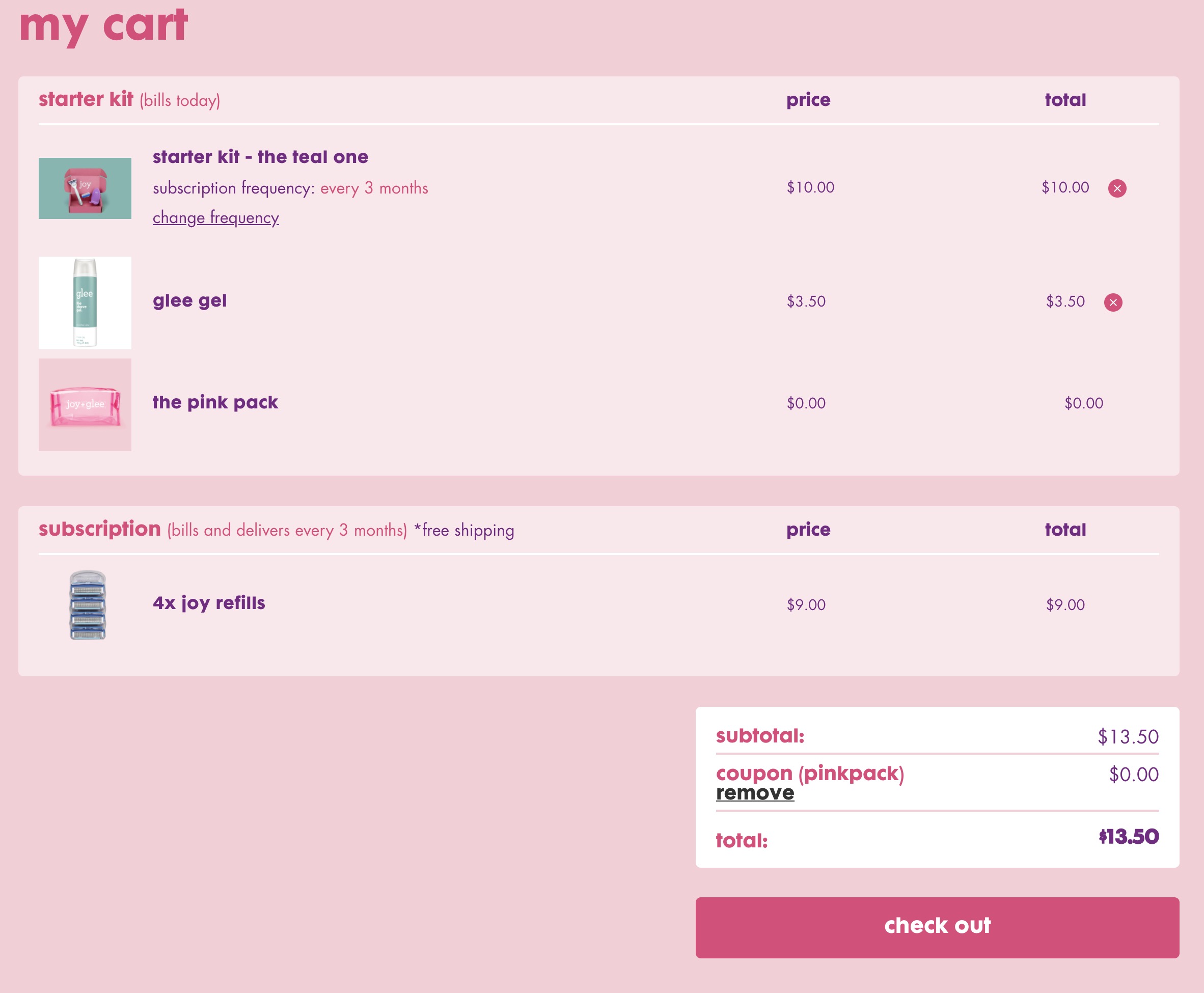 Don't forget to add the coupon PINKPACK to get a FREE travel bag!
What do you think of joy + glee?