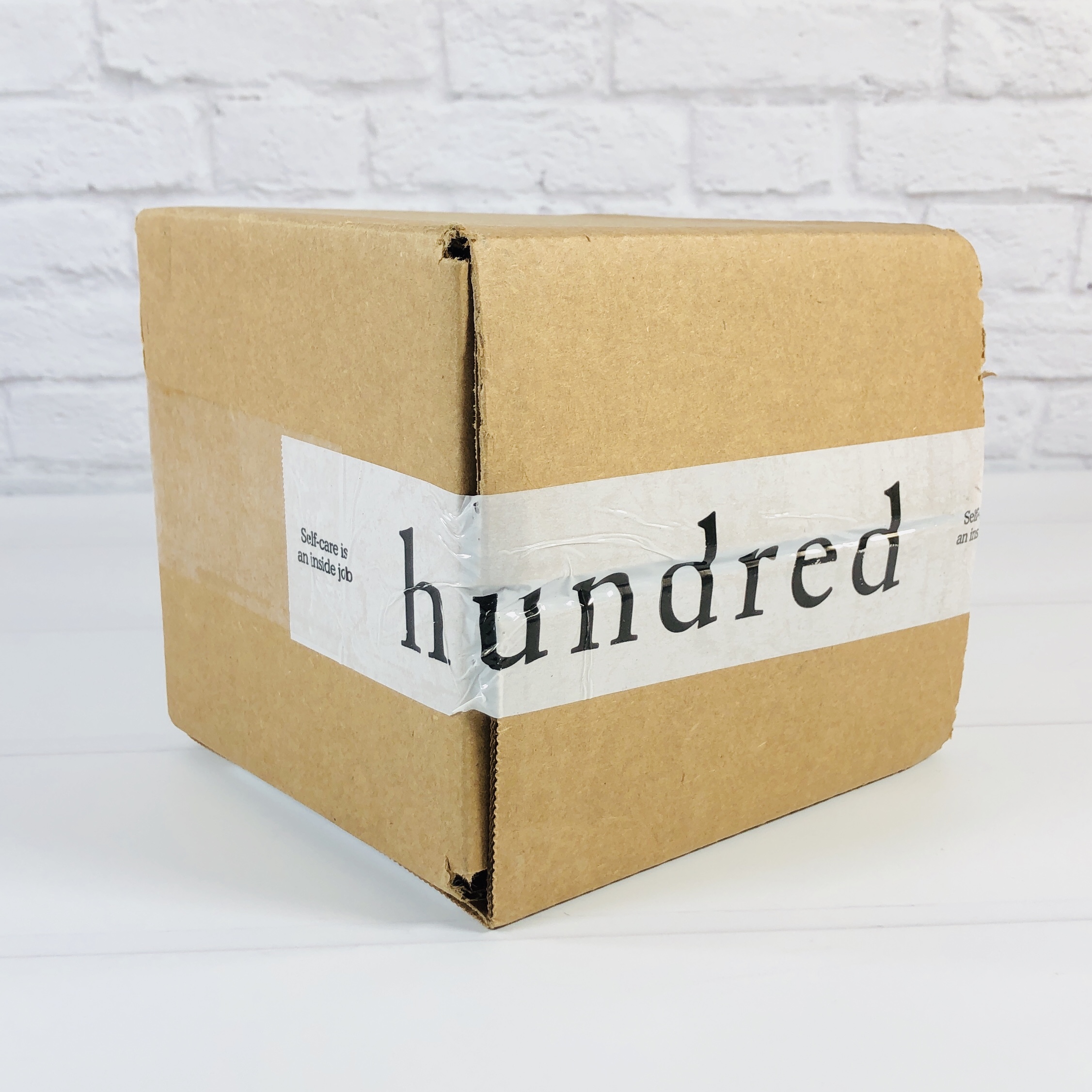 Hundred is a personalized vitamin subscription that starts with a quiz and ends with a mix suggested by an advanced algorithm. The quiz asks all about your diet, lifestyle, habits, medications, and health goals. Go with the suggested packet or mix and match however you see fit, the choice is yours. There are 36 vitamins, minerals, herbs, and "heroes" to choose from.
60% of health issues are connected to our lifestyle behaviors. That's why hundred's health plan is based on the four pillars to wellness: nutrition, sleep, stress balance, and movement – ensuring your vitamin plan is fully integrated with your health goals.
DEAL: Get 30% off your first box! Use coupon code HELLOSUB30.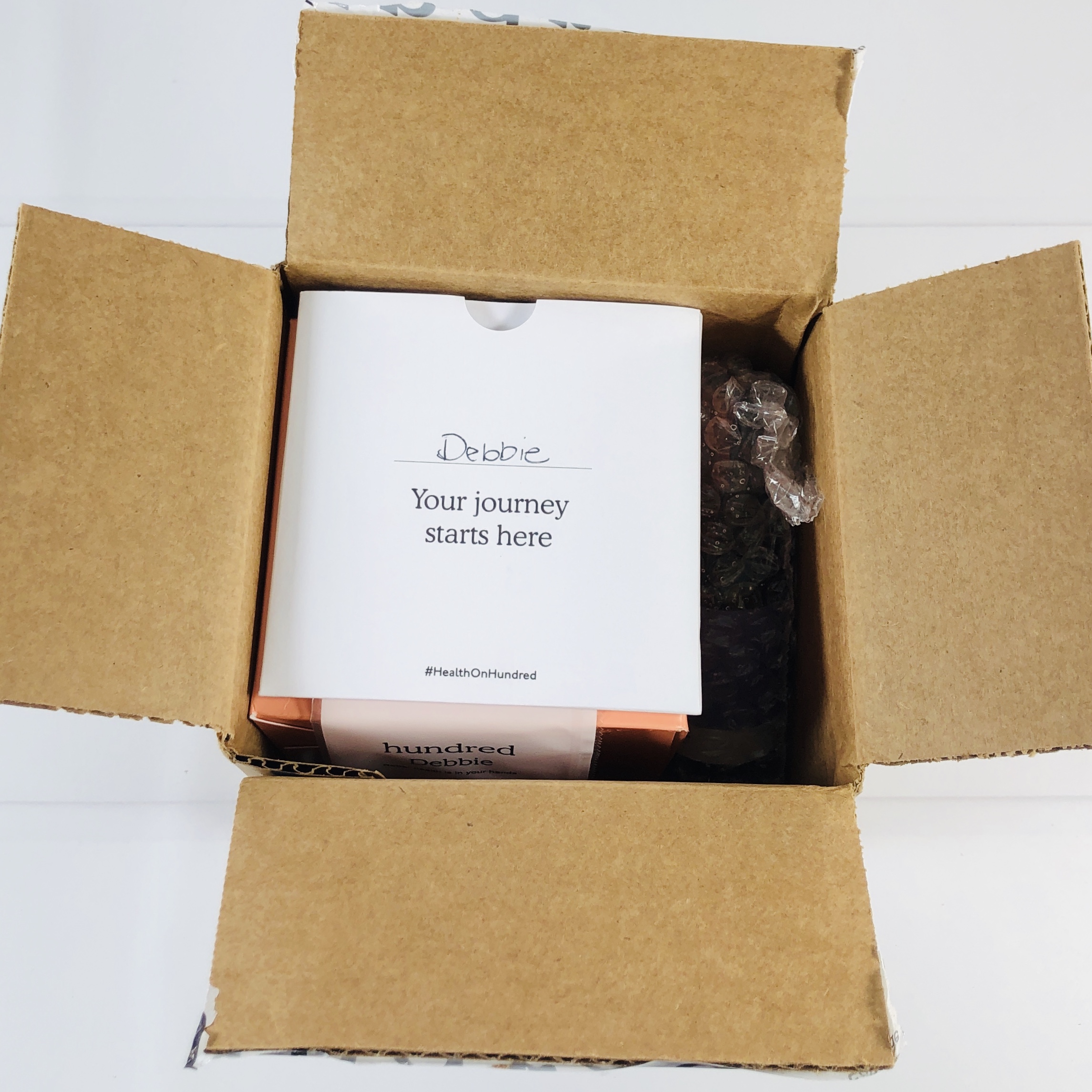 Please check with your doctor if you have any questions or concerns about supplements. Hundred uses an independent 3rd party tester for quality and to ensure their supplements are safe for general use.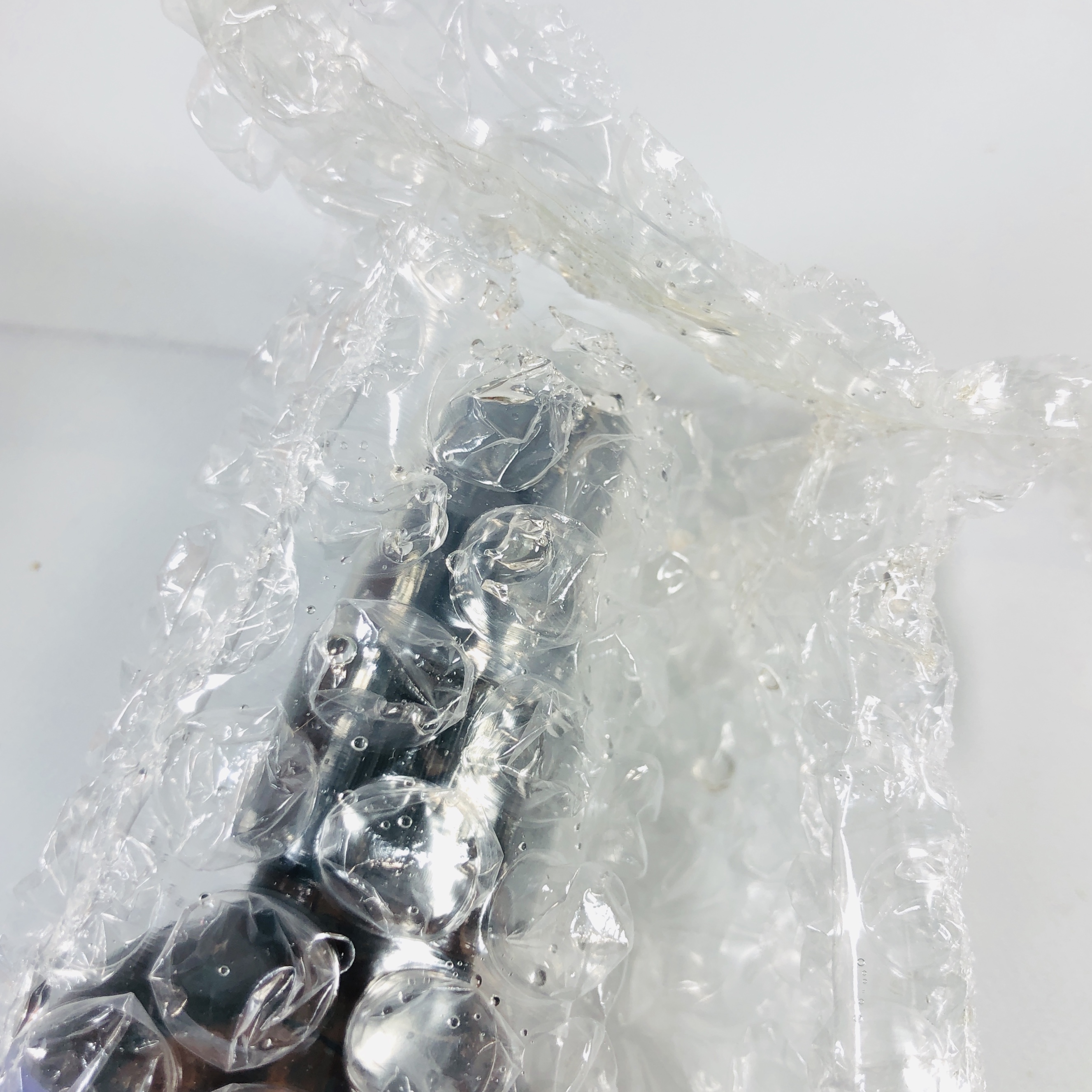 One item was wrapped in bubble wrap and although it wasn't broken, it did leak a bit, despite having a plastic seal around the top. Nothing in the box was damaged or wet other than the bubble wrap.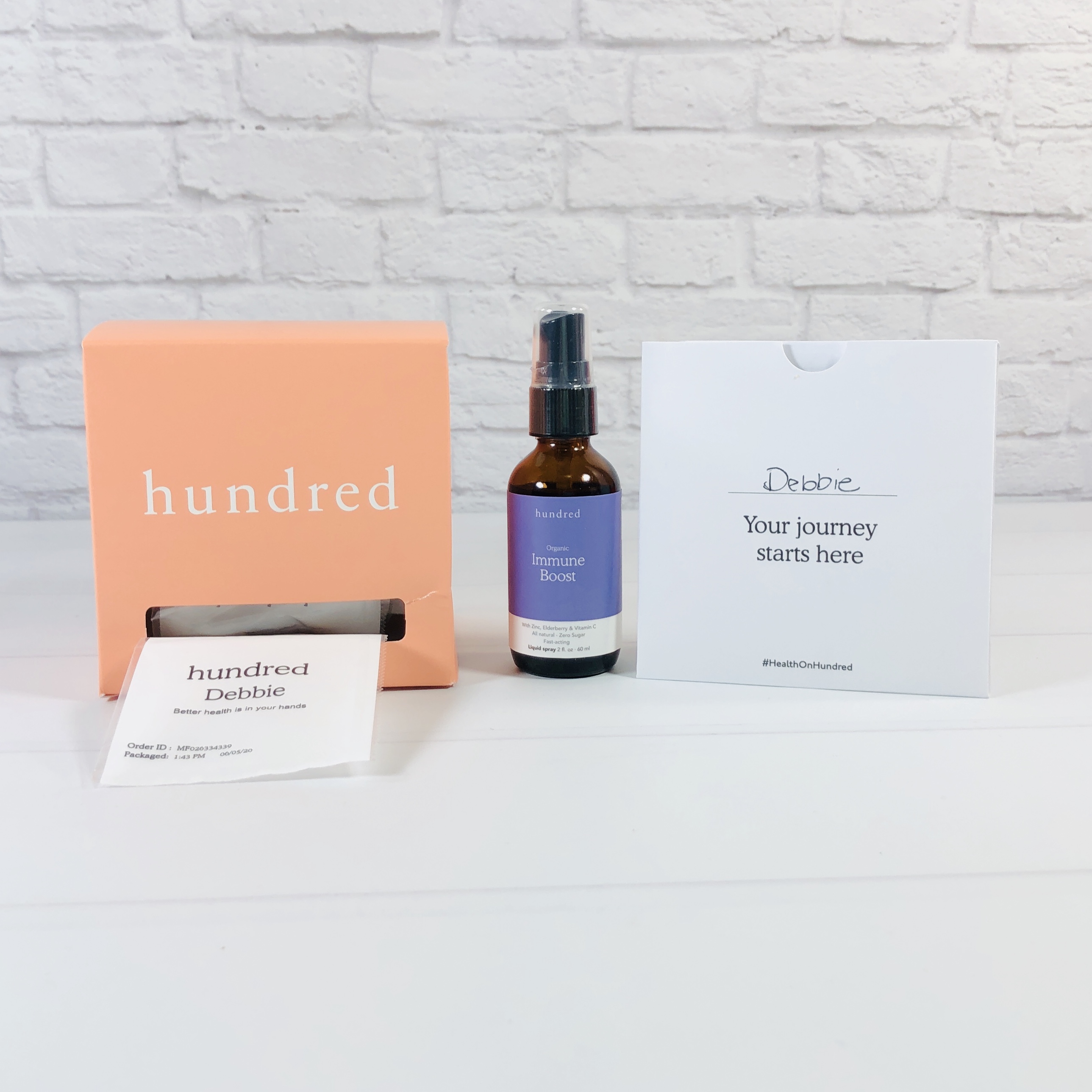 Everything in my box!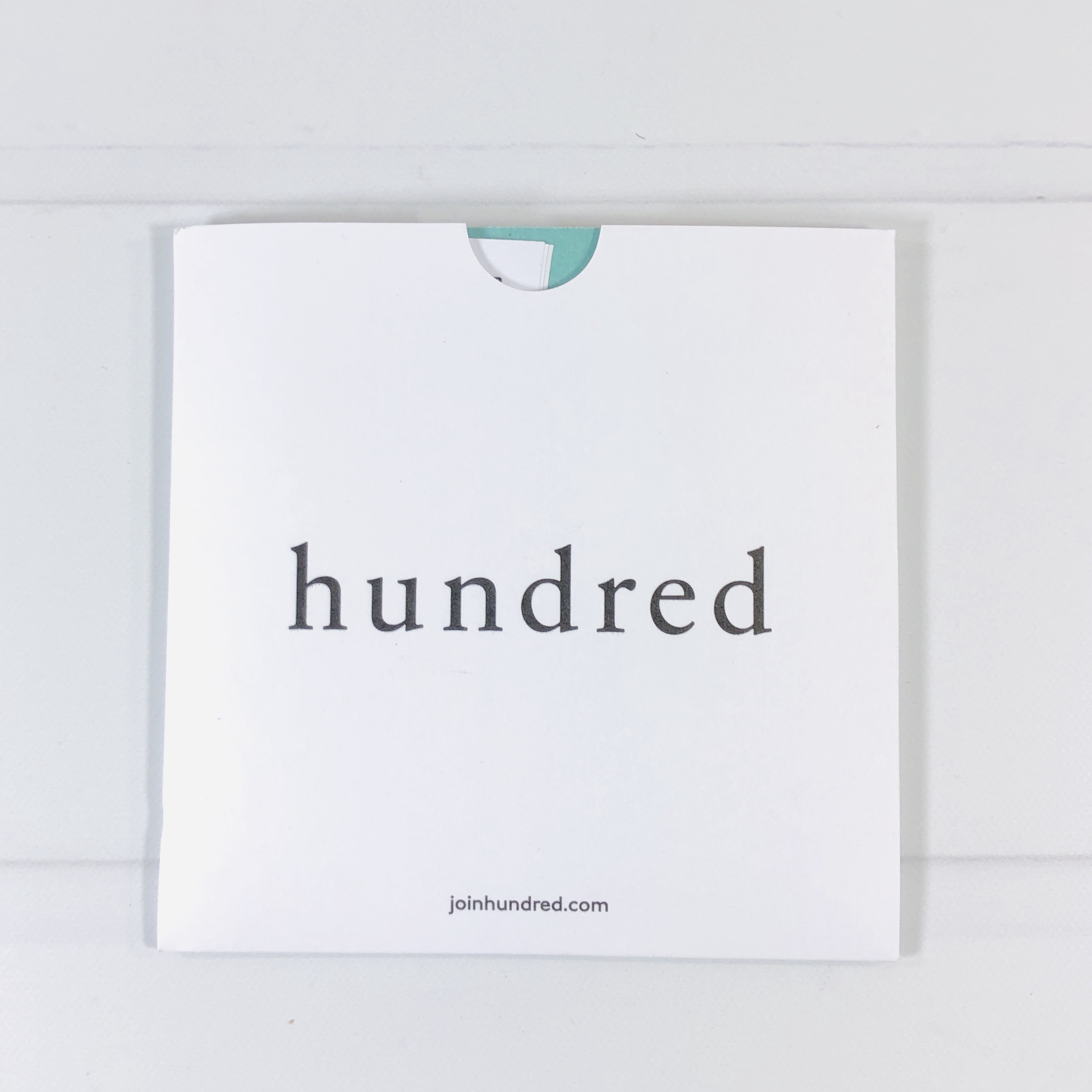 This is my very first experience with Hundred!
I started by taking a quiz on their website. The quiz asked questions such as my age and weight, and thanks to one of the answers they asked if I was going through menopause or if I am having hot flashes: there's a supplement for that. It asked if I was taking any medicines, if I am allergic to or avoiding certain foods. Am I following a certain diet, how much meat do I eat, and so on. Then it asked about my exercise habits, how much sleep do I get, stress levels, and health targets.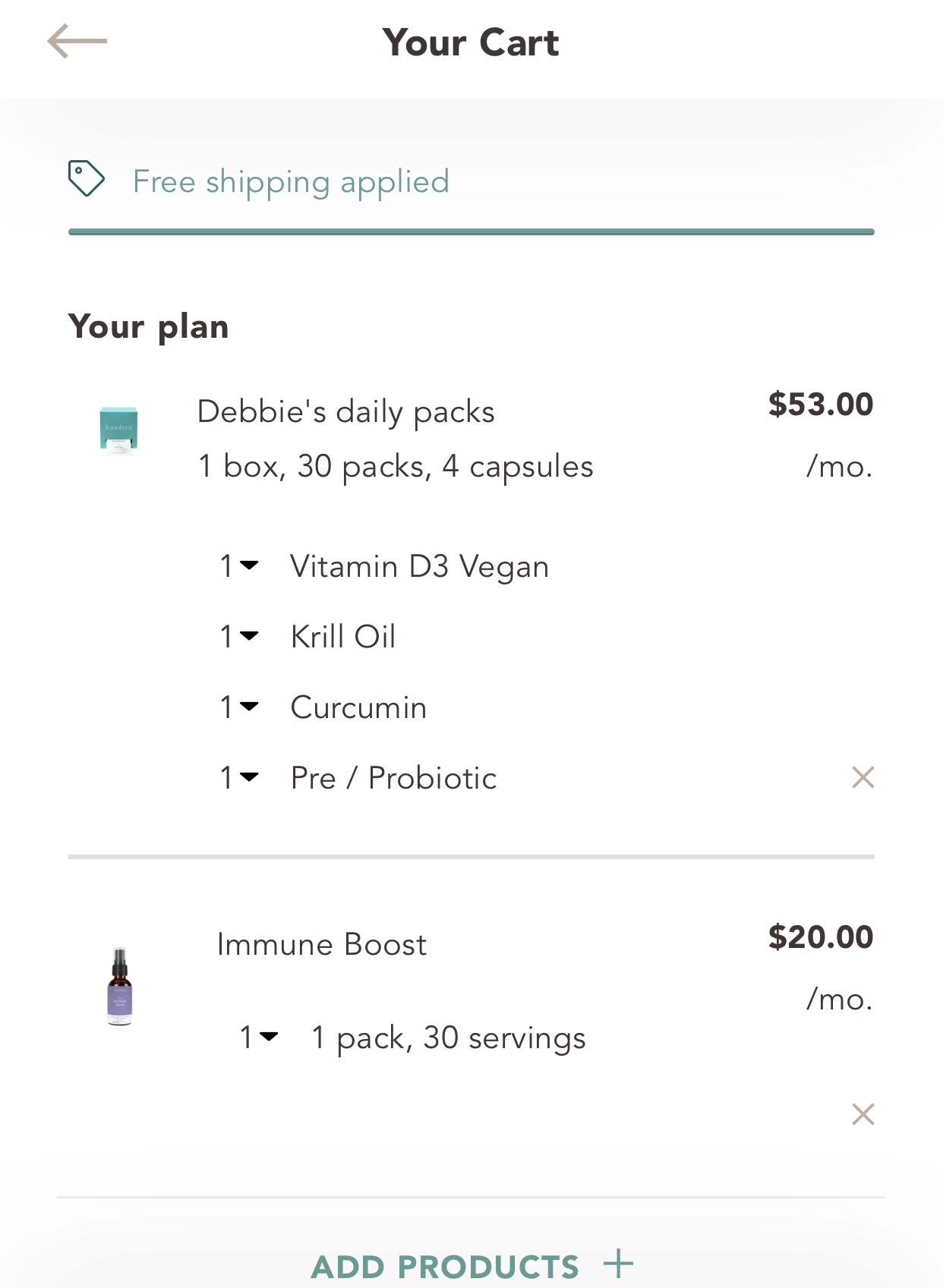 You then get your personalized packet program, but as I mentioned earlier, you can tweak it if you feel like you need to. I added lutein for my eyes, and considered adding garlic for my heart.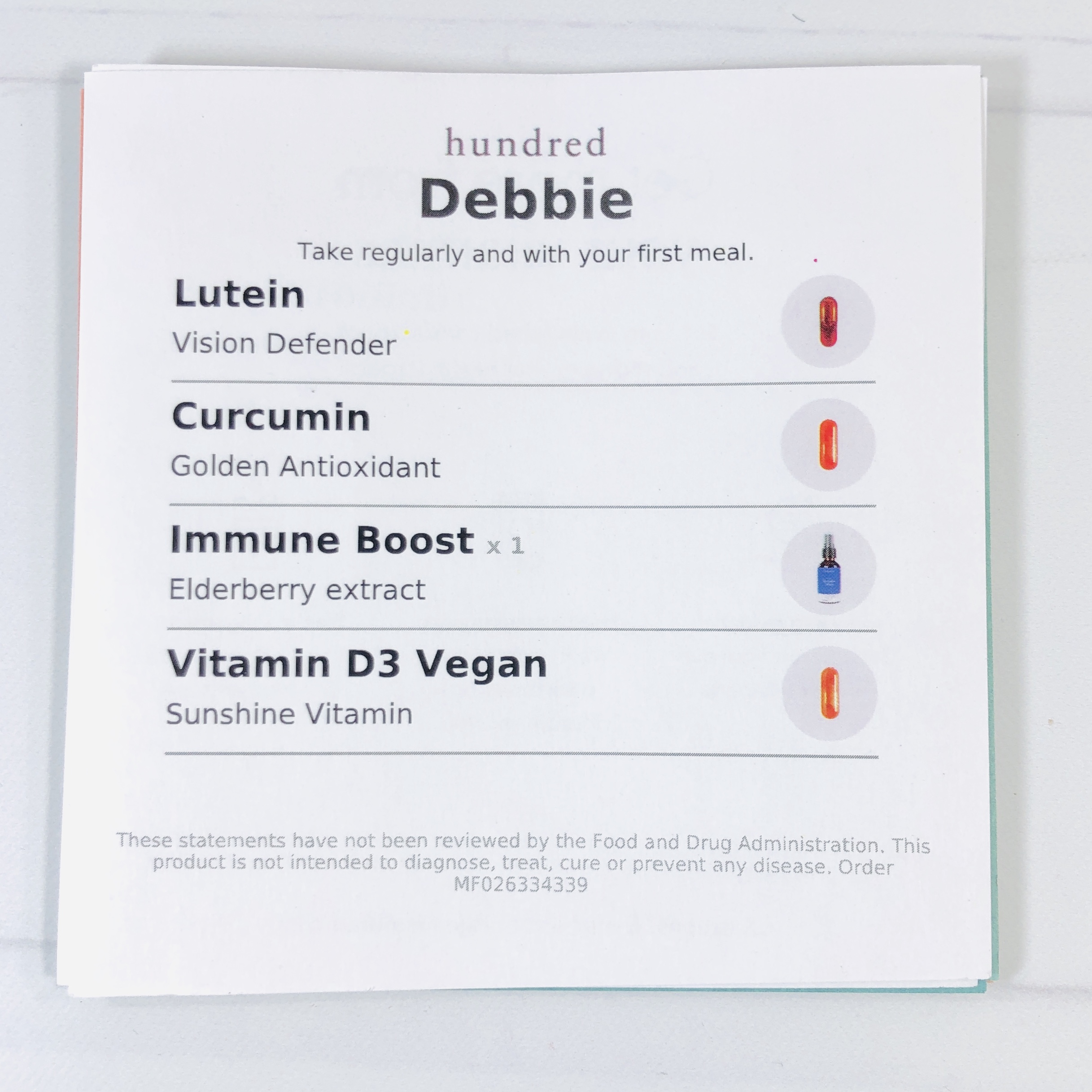 My supplements were listed on a sheet of paper and gave a hint as to what they help.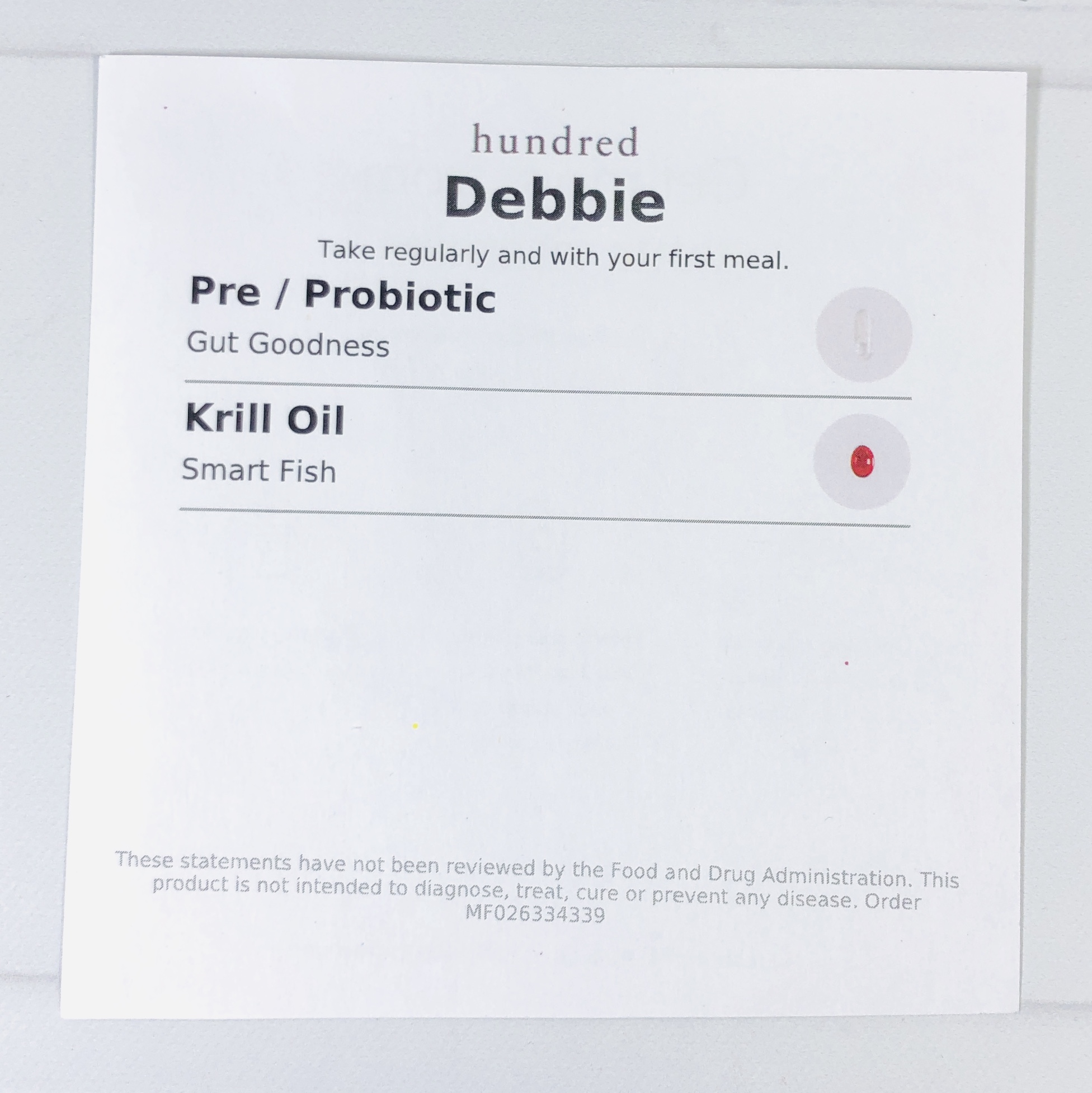 Mine had two pages.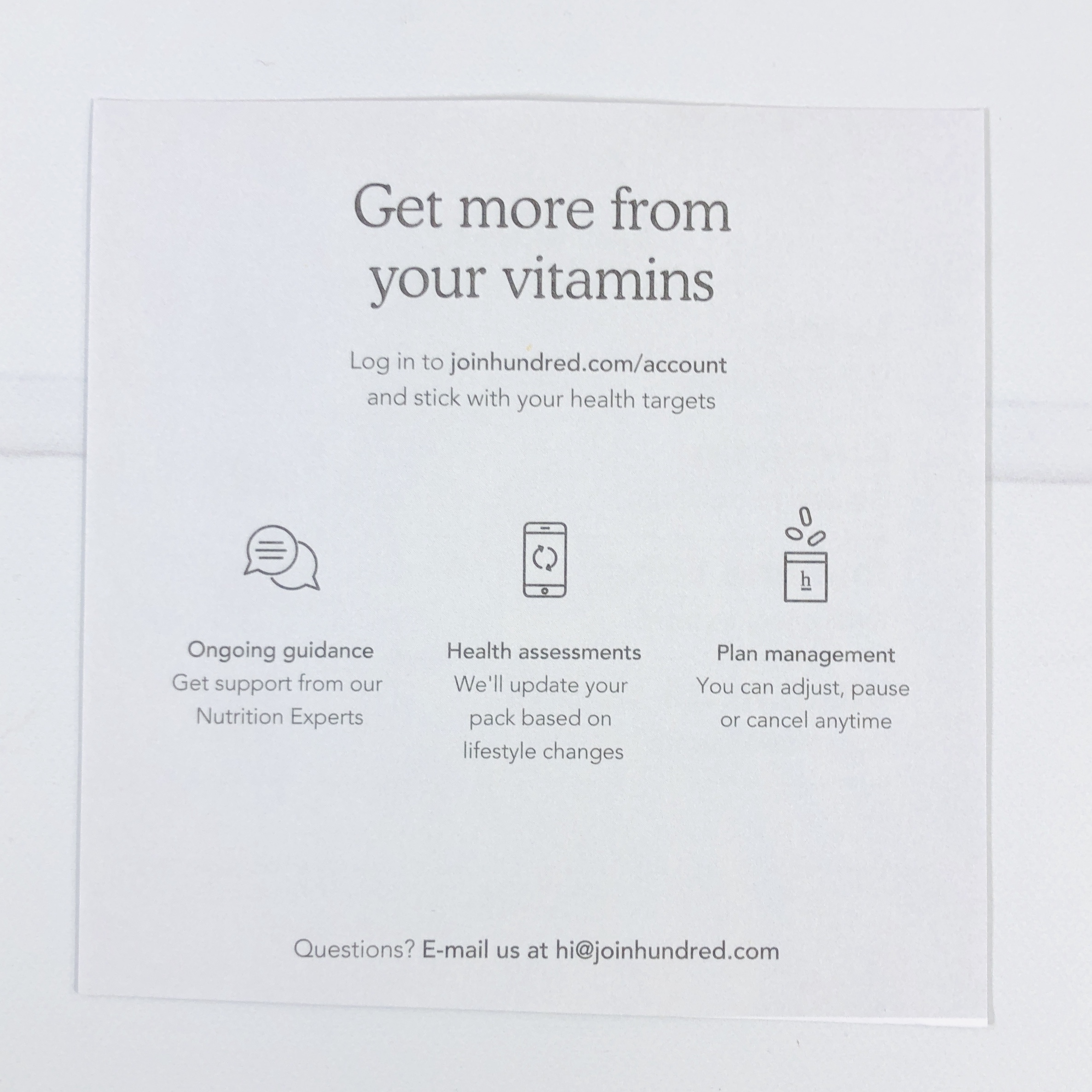 The back of both of those sheets told me how I could get some advice if needed.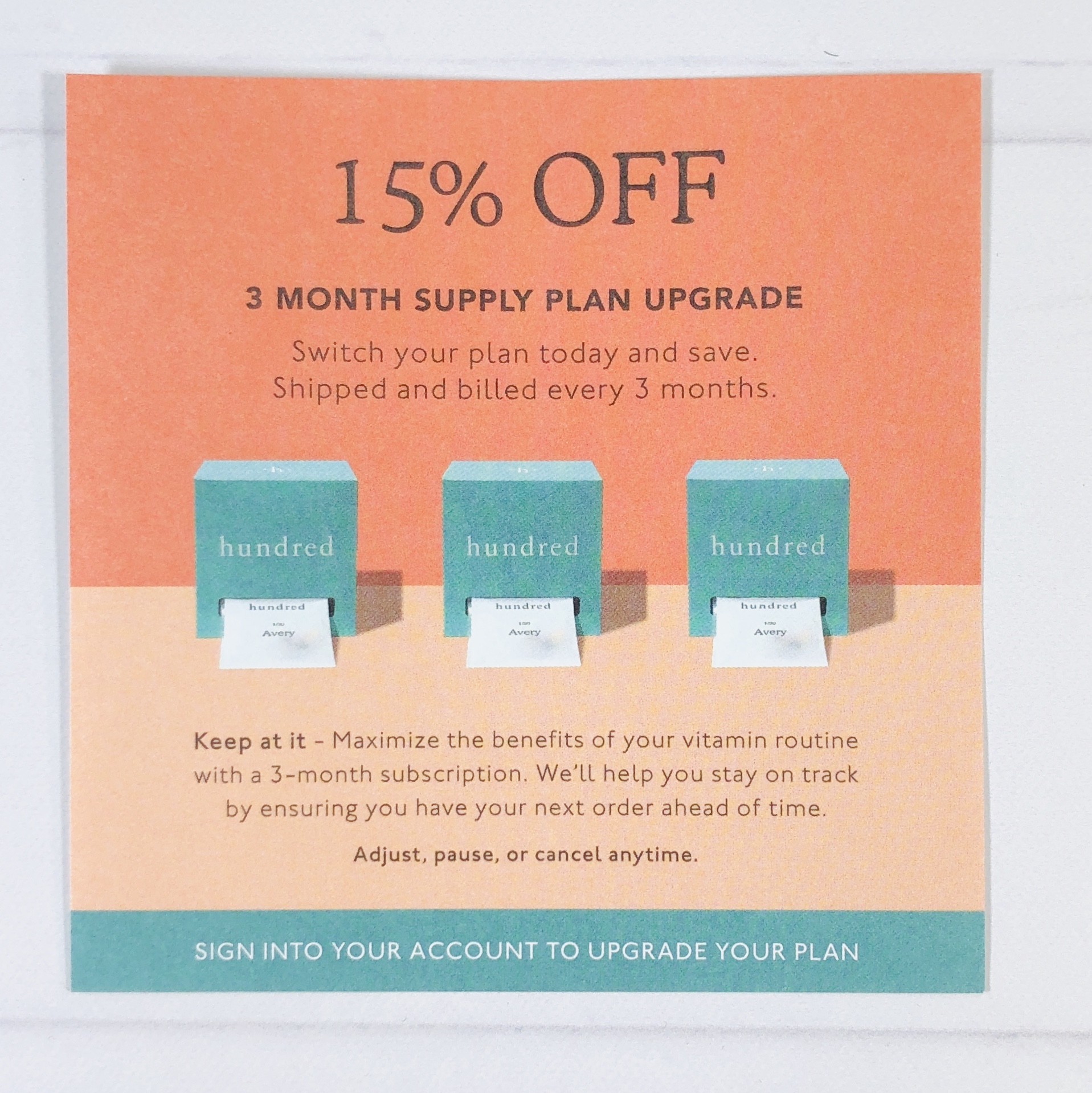 I found a coupon to upgrade my plan.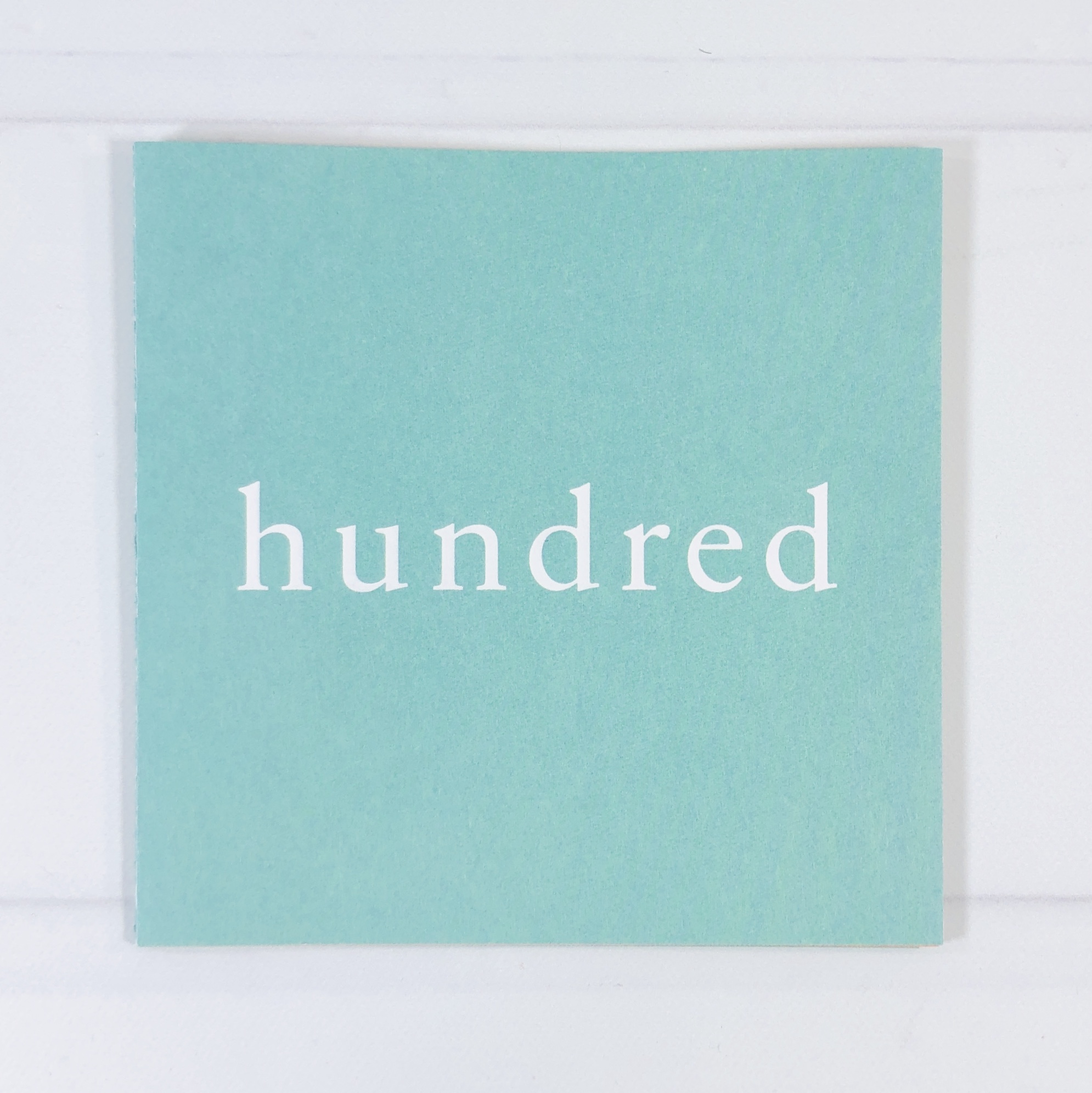 Next up is a booklet.
Each page had info or tips.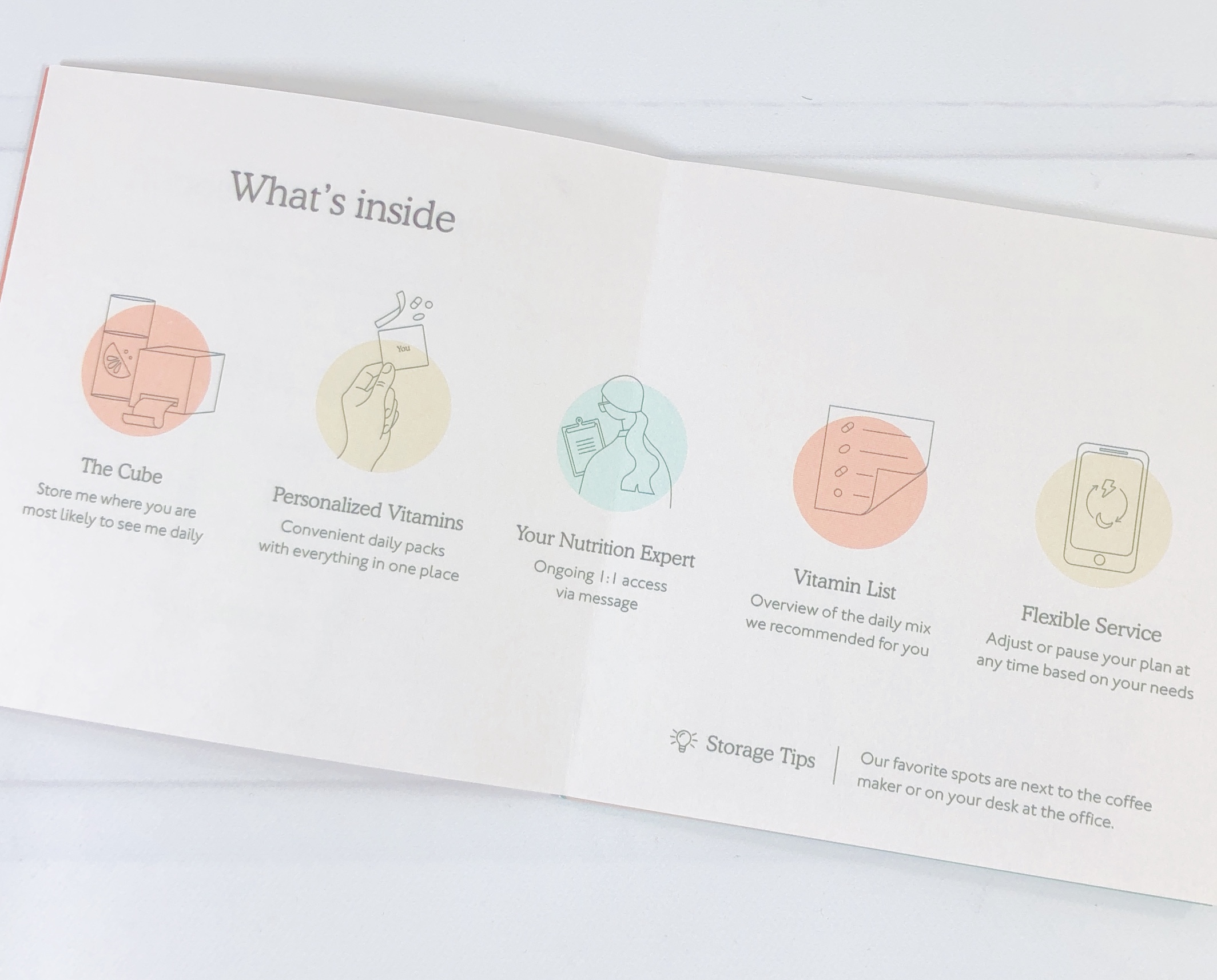 It told me what I would find in my box. It reminded me to store my cube where I would see it every day, like next to a coffeemaker.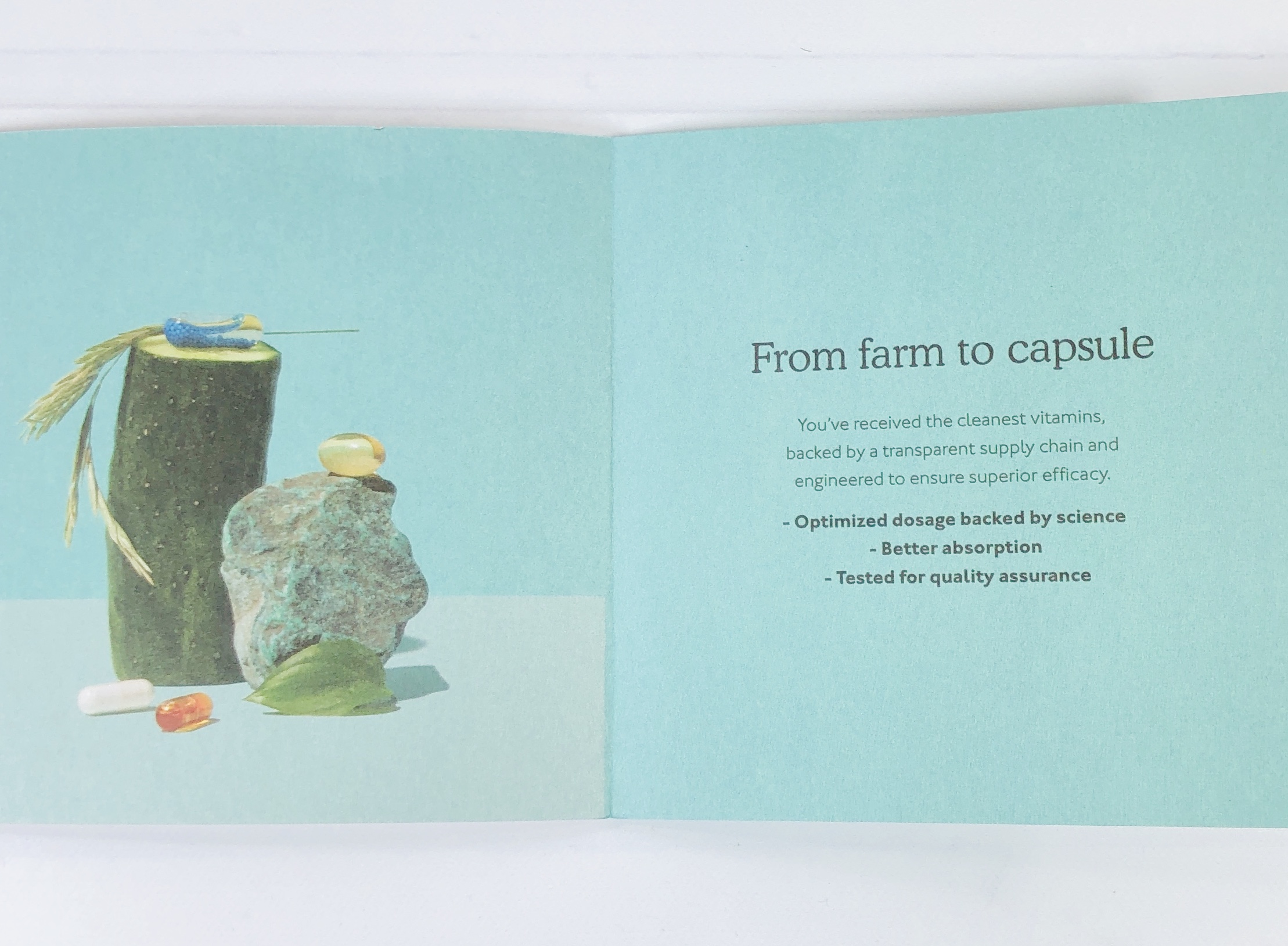 The supplements are tested for quialty.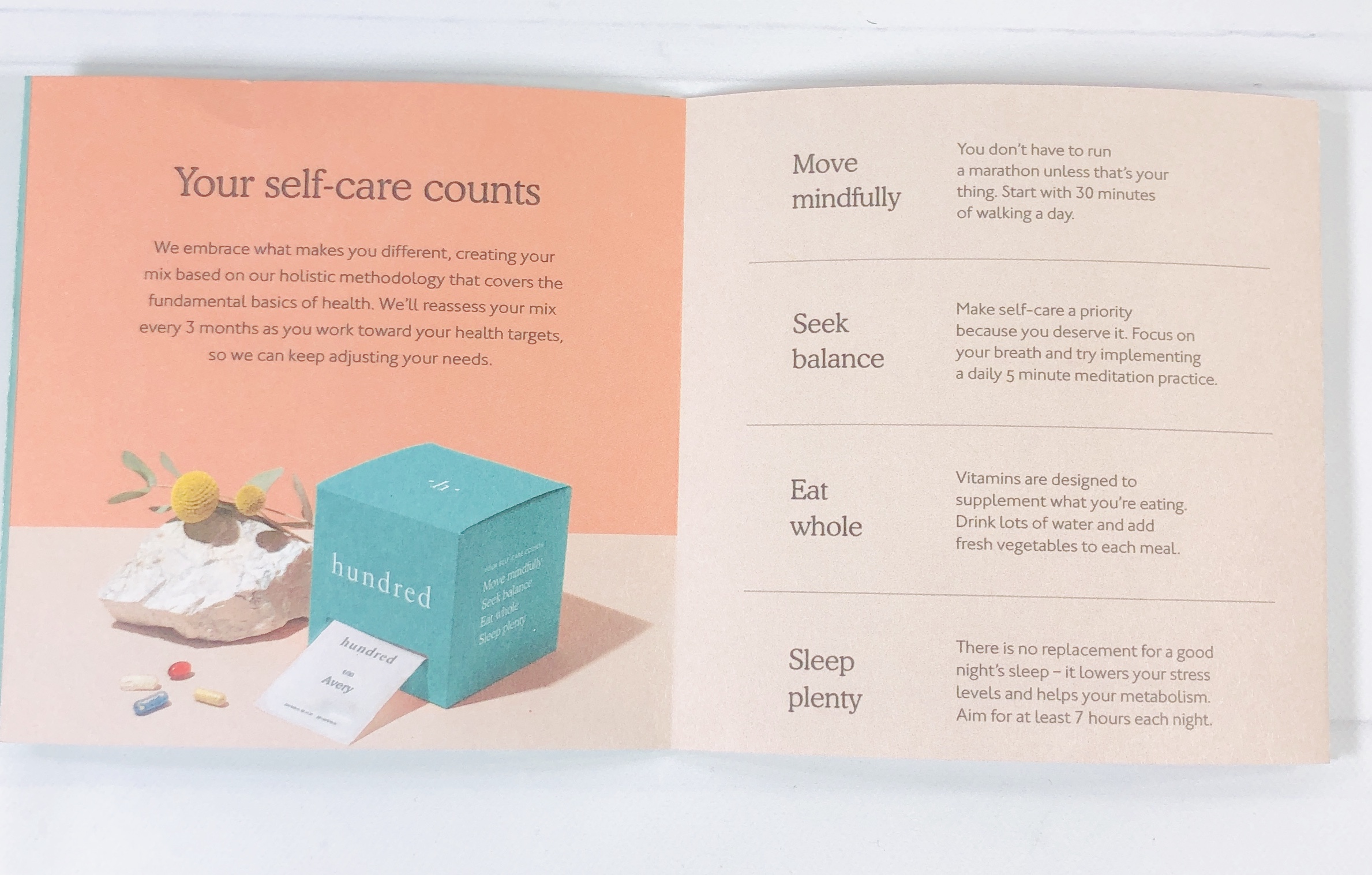 Some general health reminders were suggested, such as eating well and exercising.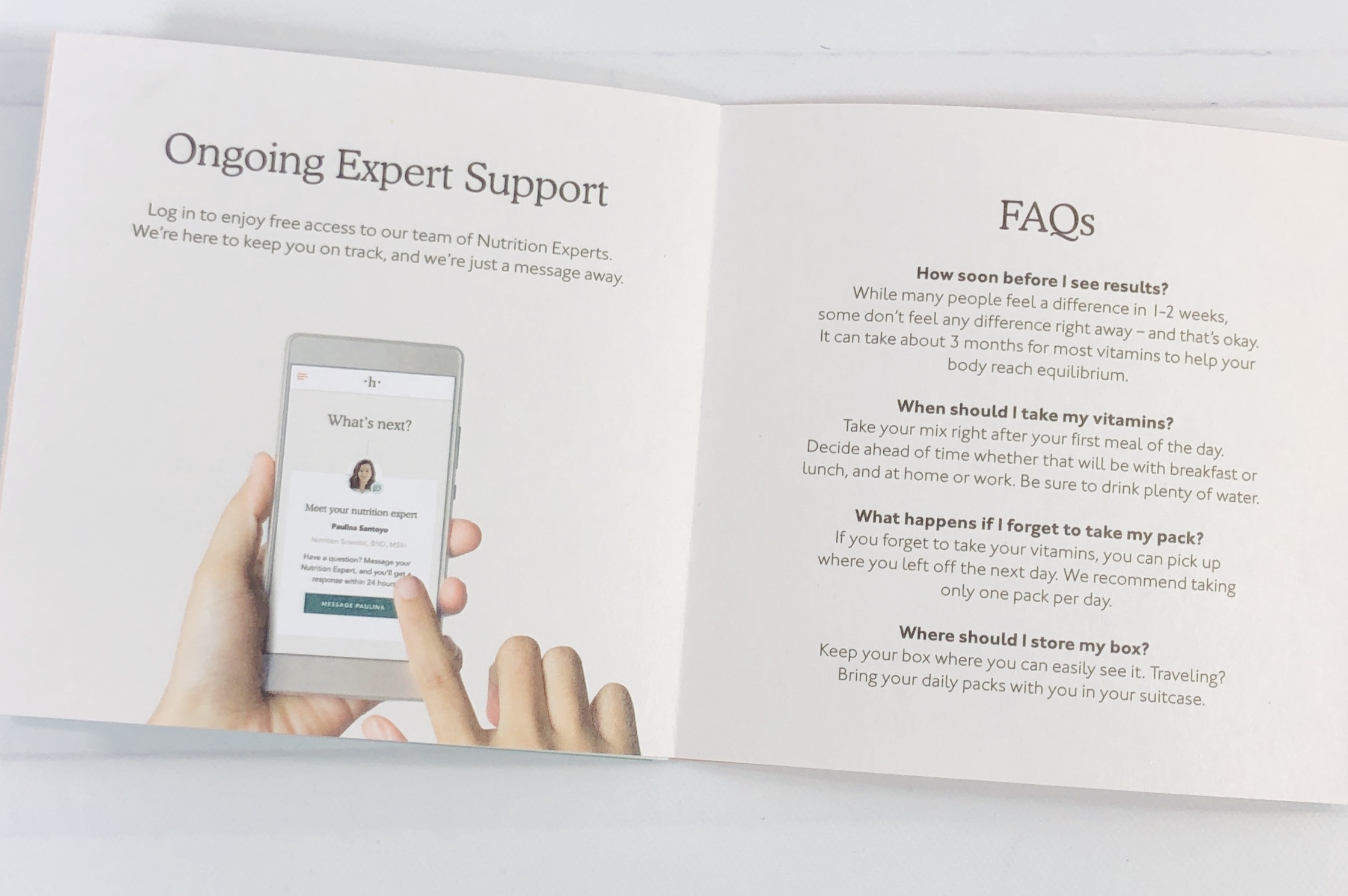 Take the supplements with the first meal of the day.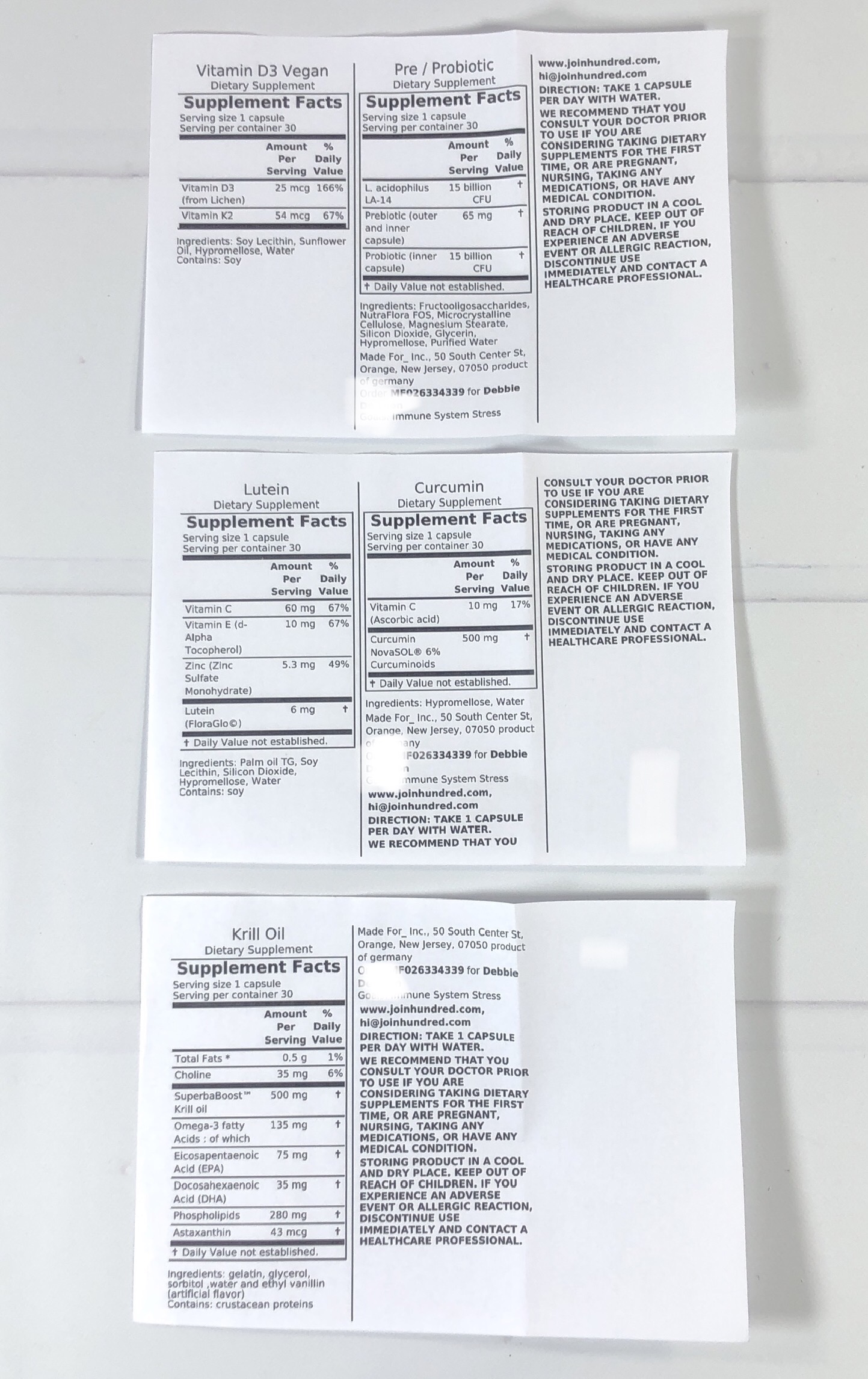 What exactly is in each supplement? I received a sheet with ingredients listed.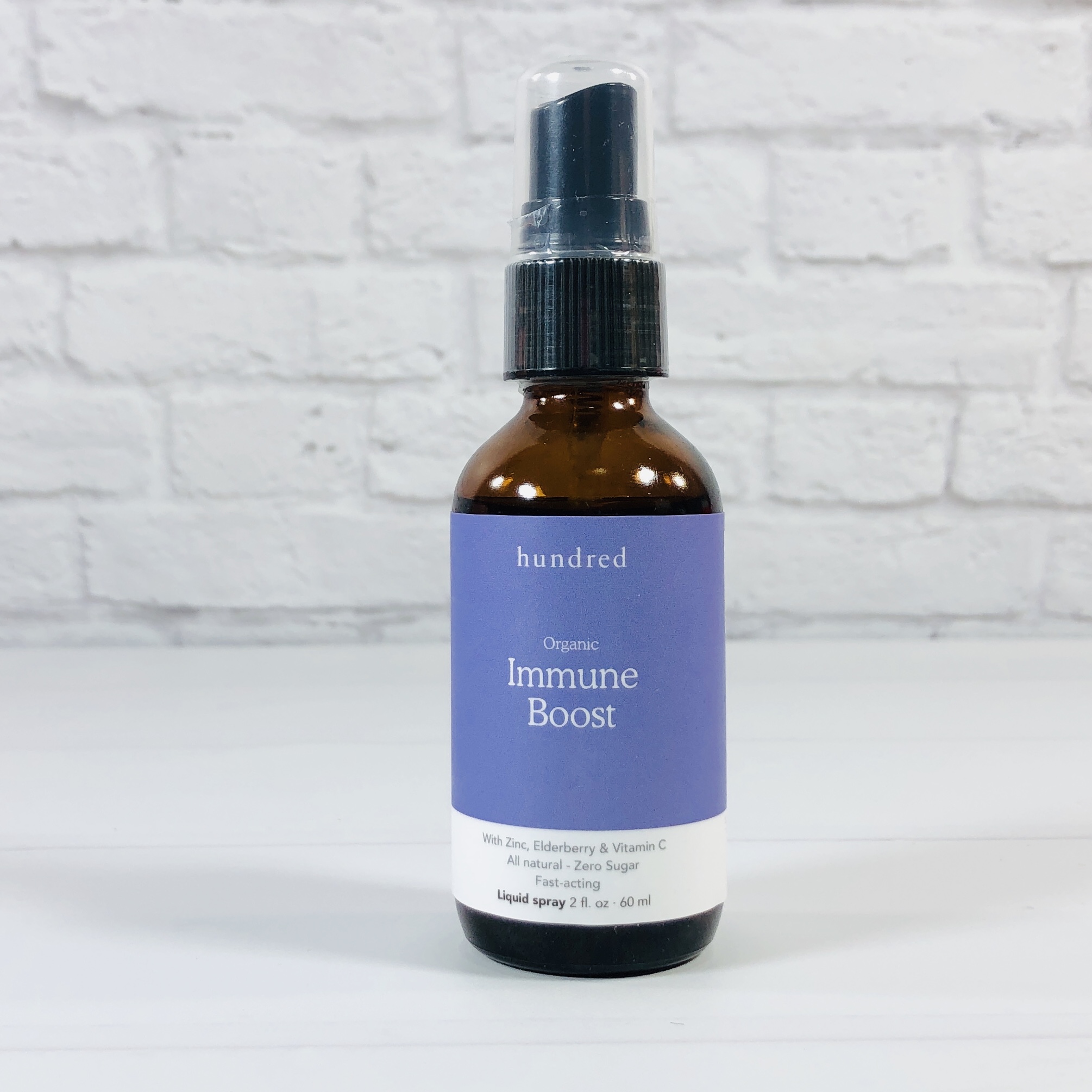 One of my supplements came in a bottle instead of a pill. I am trying my best to keep my immune system healthy in the hopes of fighting off corona virus.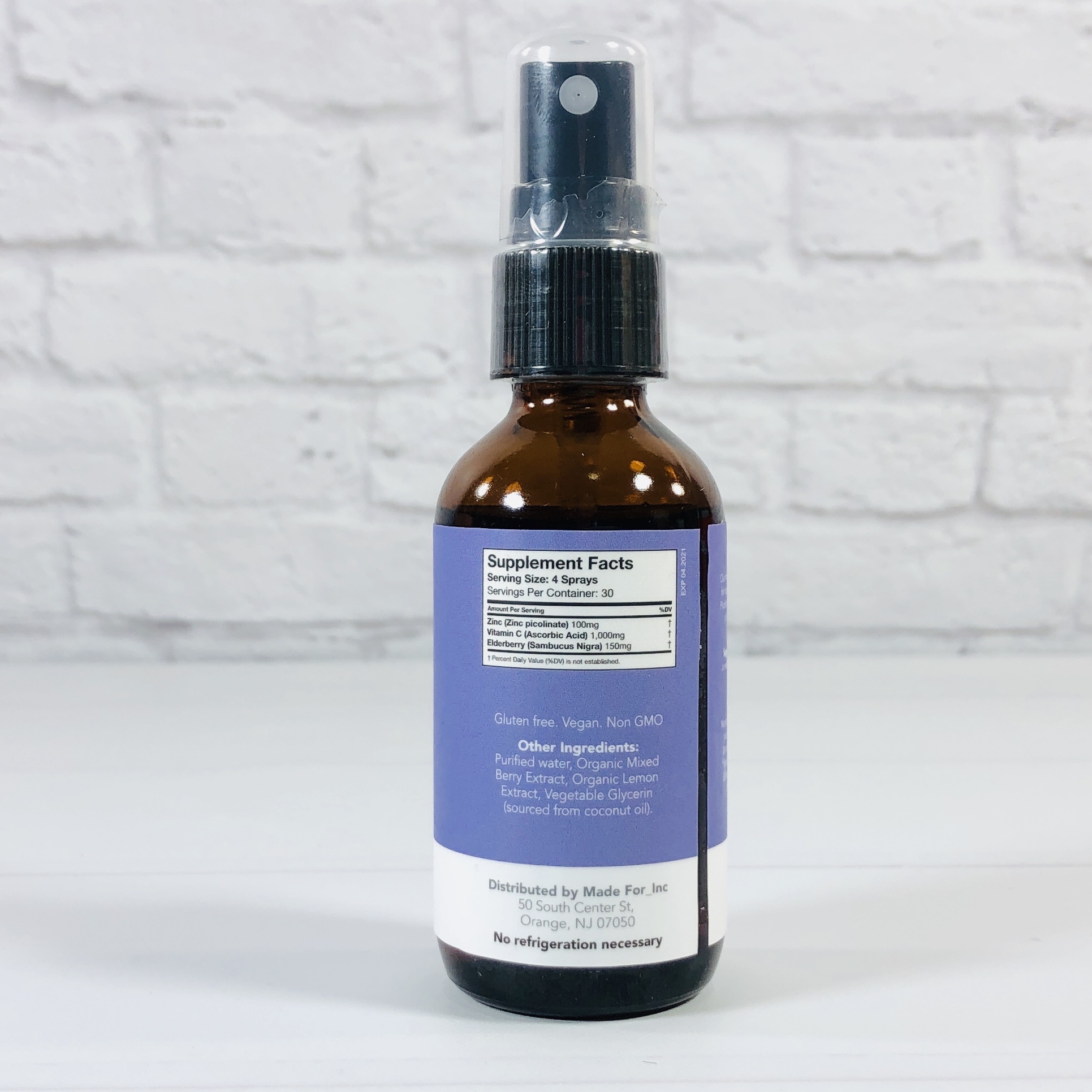 This spray has zinc, vitamin C, and elderberry extract, along with some water, glycerin, and a couple of other things.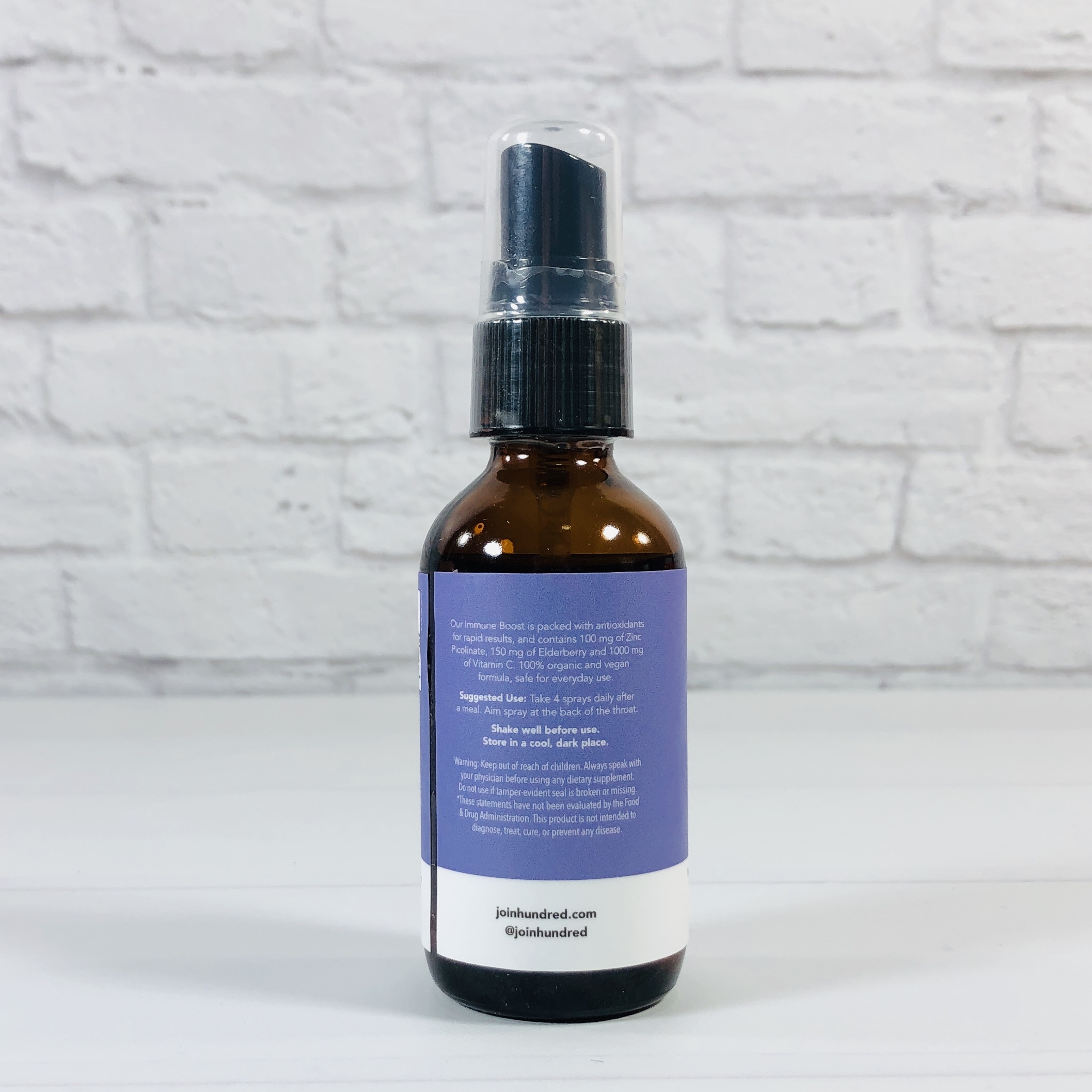 Shake well and spray towards the back of the throat after a meal, four squirts per day. Zinc and vitamin C are standard immune boosters and elderberry has been touted as a big helper too. The flavor was really nice, like berries and lemon.
The rest of my supplements came in individual packs, which makes it easy to take on the go, whether you plan on ingesting at work or while on vacation.
It gave the manufactured date and tells me I can take them up to a year from now.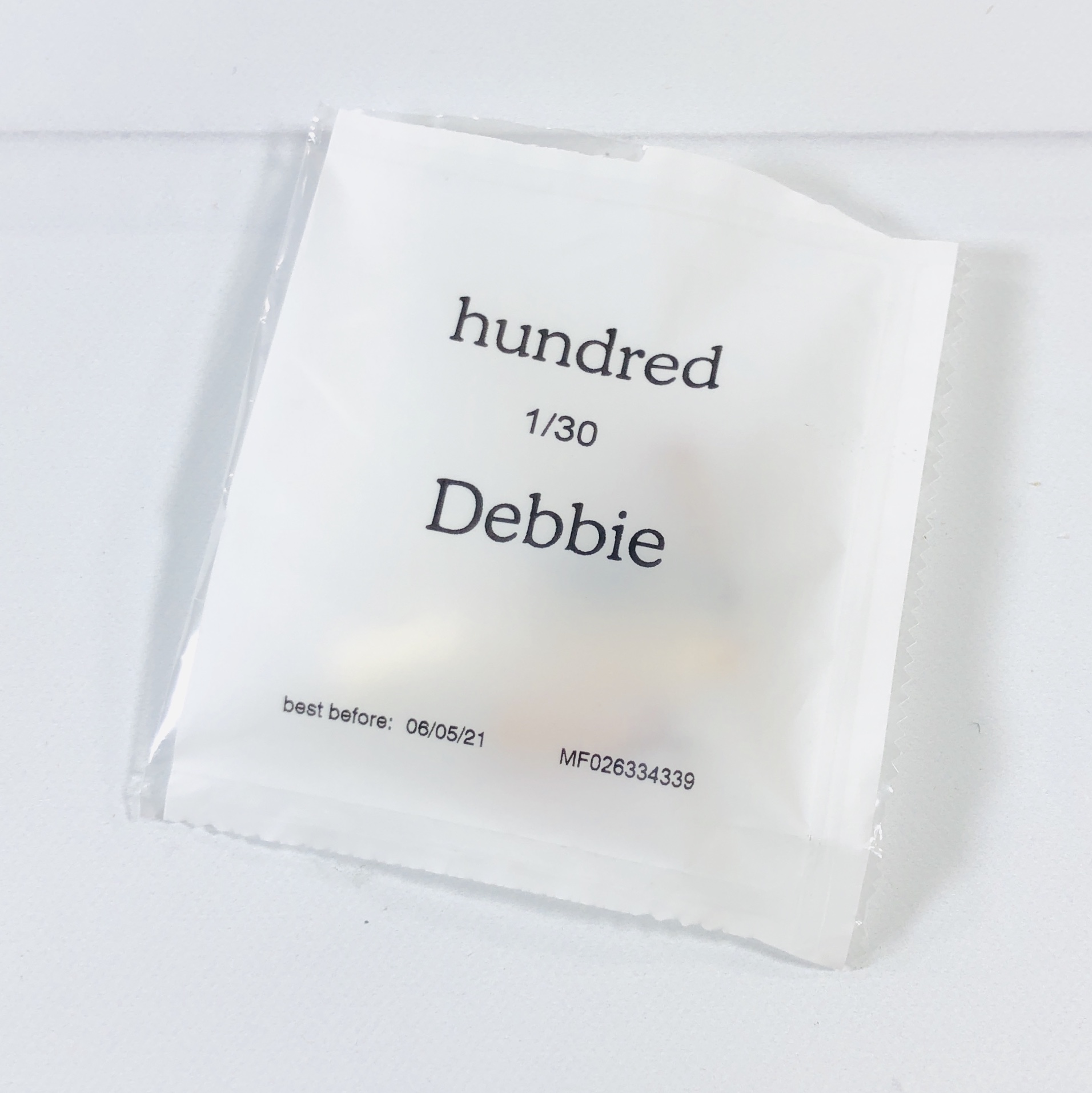 The packs are marked 1/30, 2/30, etc. so you can see how many you have left at a glance.
Hundred has done their part, now it's up to me to remember to take my supplements every morning and that isn't too hard, I have set the box and the spray on my kitchen island where I set my water glass. I think supplements can help fill in nutritional gaps in the diet and items like curcumin can help reduce inflammation, and lutein may improve eye health. My doctor recommends vitamin D but it upsets my stomach, so a vegan version should be better on my system, and of course a probiotic may help with other digestive issues. Krill oil is to help my heart, but I skipped the garlic this time since I cook with it a lot. I am taking steps towards improving my health and feel that supplements may help out while I improve my diet and exercise more. Hundred makes it easy to keep up with what I need to take and they reevaluate after 90 days to see if you need to make some changes, or if your health goals change, so they can tweak the packets to your preferences.
What do you think of this month's box?