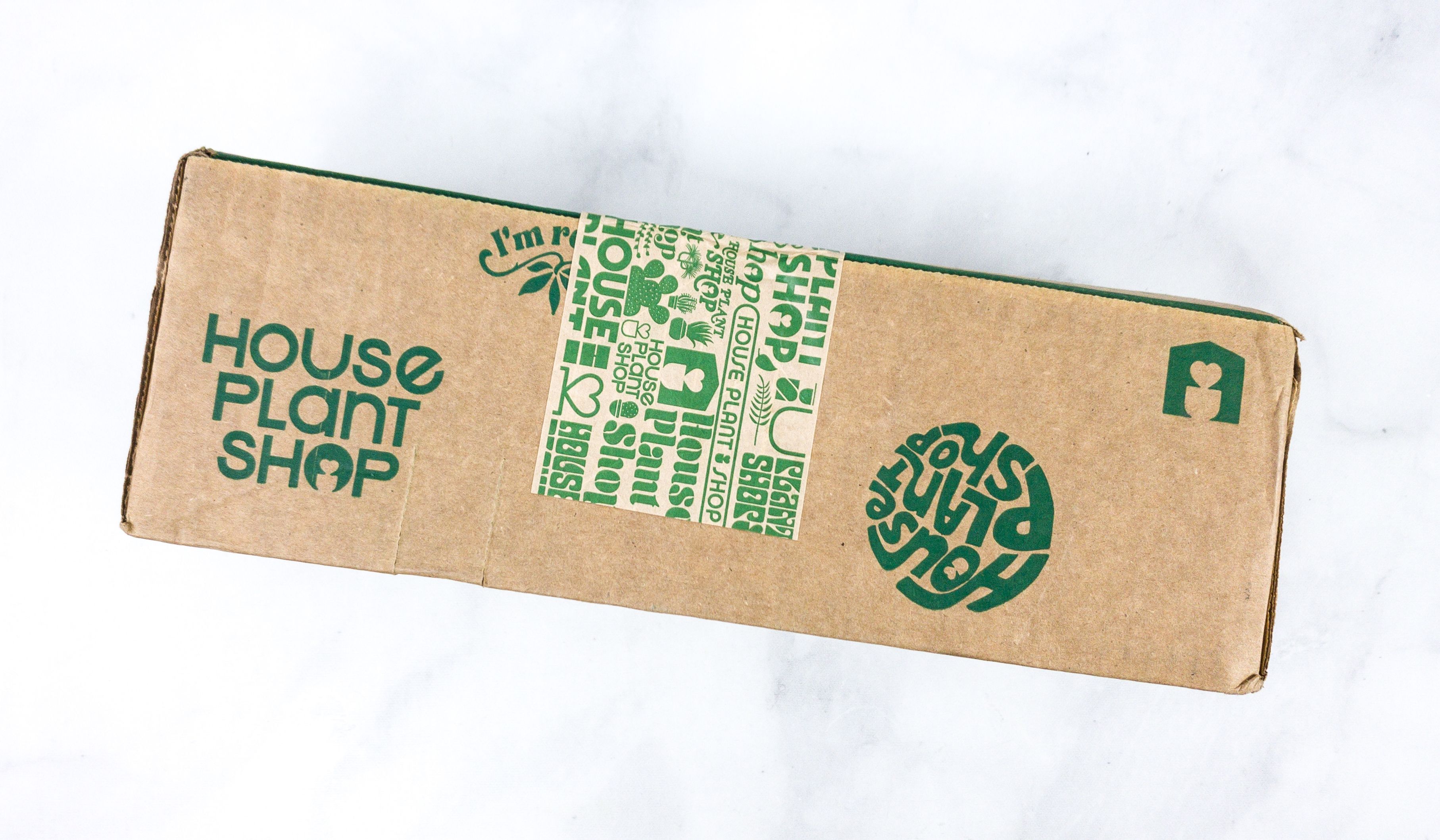 House Plant Box is a monthly subscription that delivers house plants grown in California. Each box includes an in-season house plant with care instruction. They currently offer 6 subscription types:
Monthly Plant Box ($12) – Subscribers can choose among Air Plant, Succulent, Indoor House Plant, Aquatic Plant, and Herbs.
Pet-Friendly Monthly House Plant Box ($12)
Premium Monthly Plant Box ($30)
Seasonal Garden Plant Box ($30)
Pre-Potted Terra Cotta Plant Box ($35)
10″ Large Indoor Plant Box ($100)
This is the review of the Monthly Plant Box – Herb.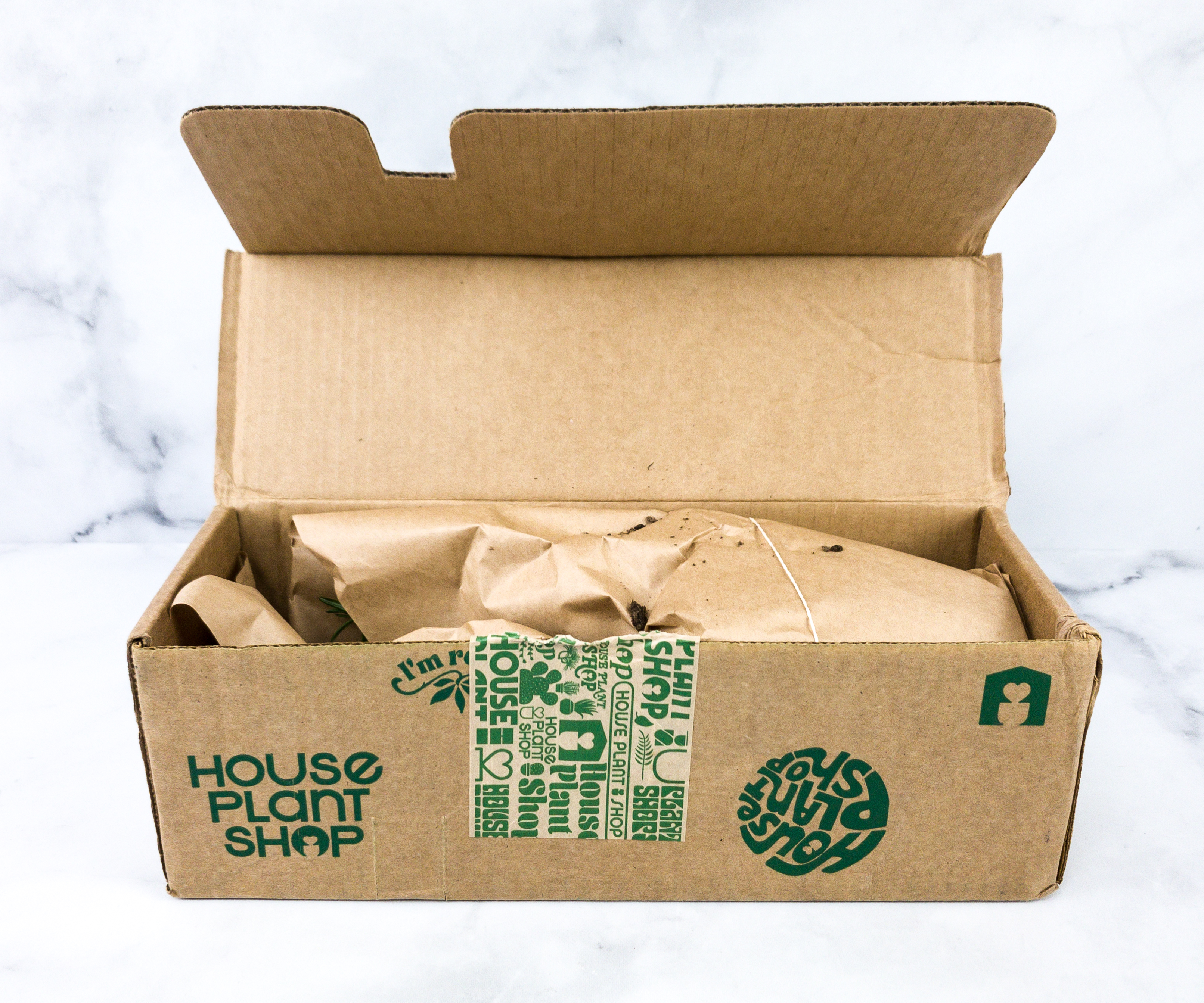 This month's featured plant was covered with a paper bag. There's also a card at the bottom.
There's a slight opening on the top of the paper bag to make sure that the plant can still breathe while being in transit.
There's an included note that explains why they are switching from an herb box to a seedbox. Shipping live herbs have not been very successful so they have decided to switch. They also said they will send a follow-up email with more information at the end of June.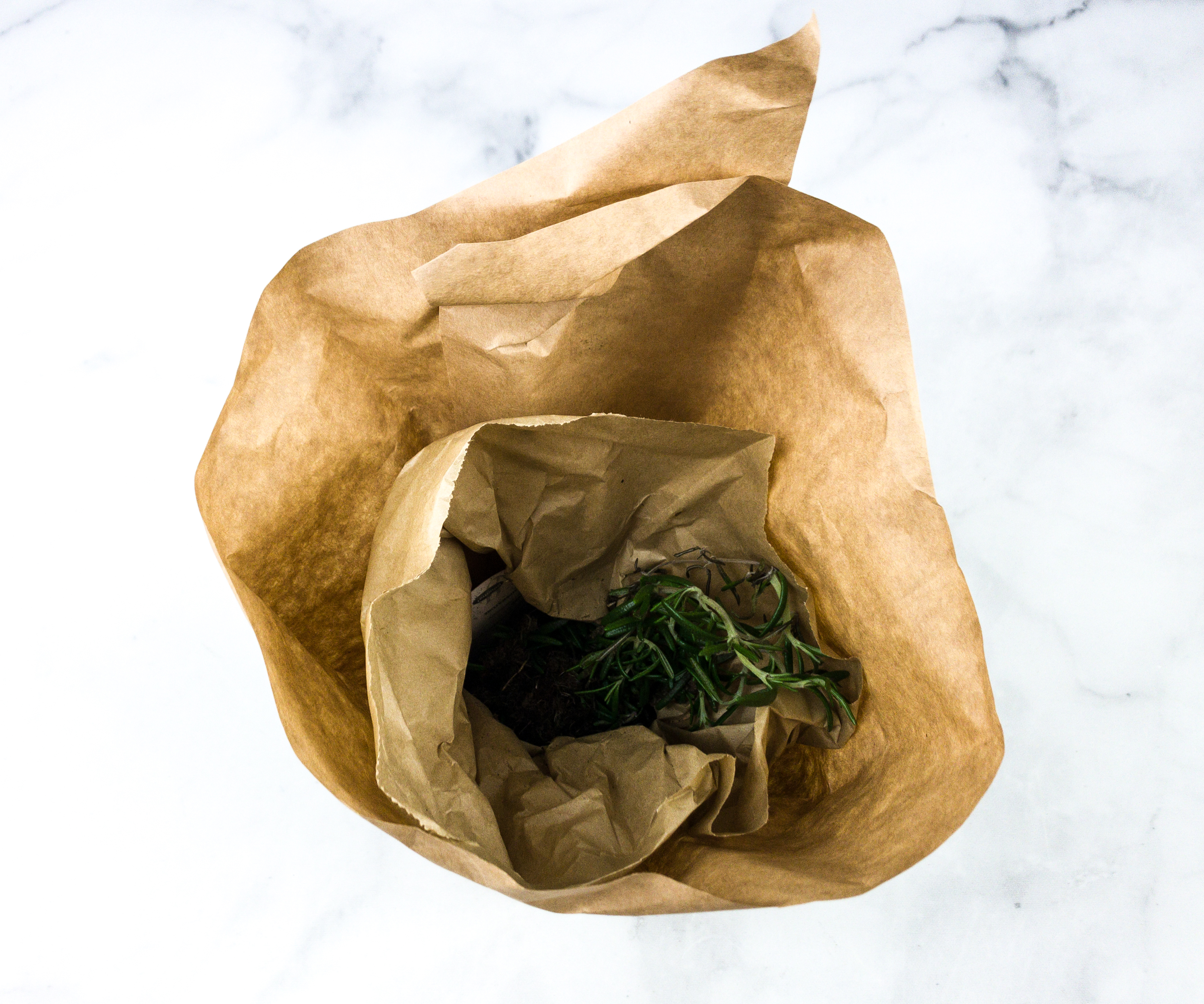 A peek inside the brown paper bag!
Rosemary Trailing. It's a Creeping Rosemary, also known as Rosemary Trailing, which is from the same family as the herbal rosemary. However, this one has a broader growth habit, and can also be used as a ground cover. This can also be used in some dishes.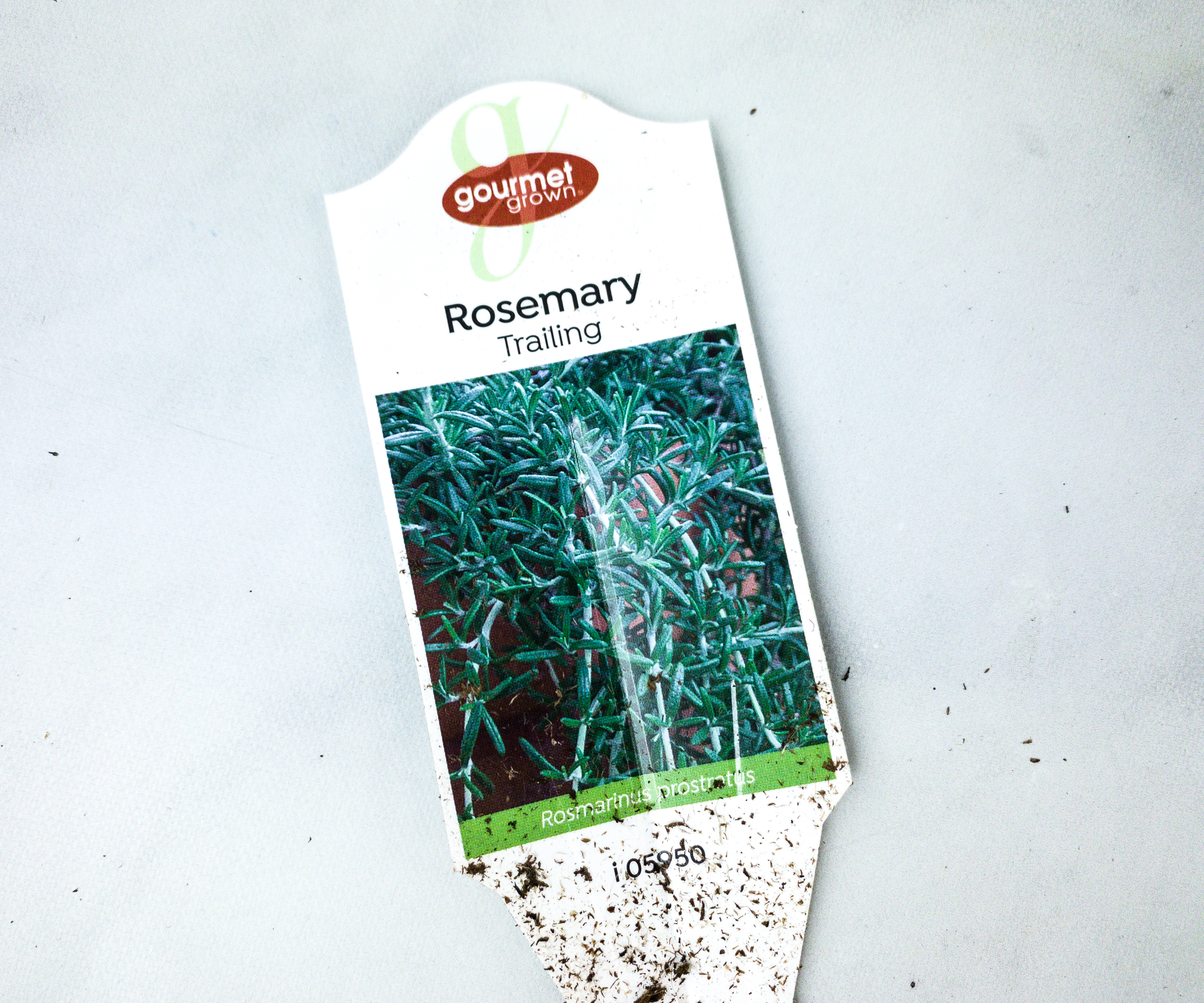 There's also an included plant tag that gives us more information about the plant that we received this month. The Creeping Rosemary is a tender perennial with fragrant evergreen foliage and pale blue summer flowers.
It includes the plant's scientific name, which is Rosmarinus prostratus. There are also notes on how to take good care of it, plus other information like how tall and wide it can get and the temperature required for its surroundings, which is 10°F.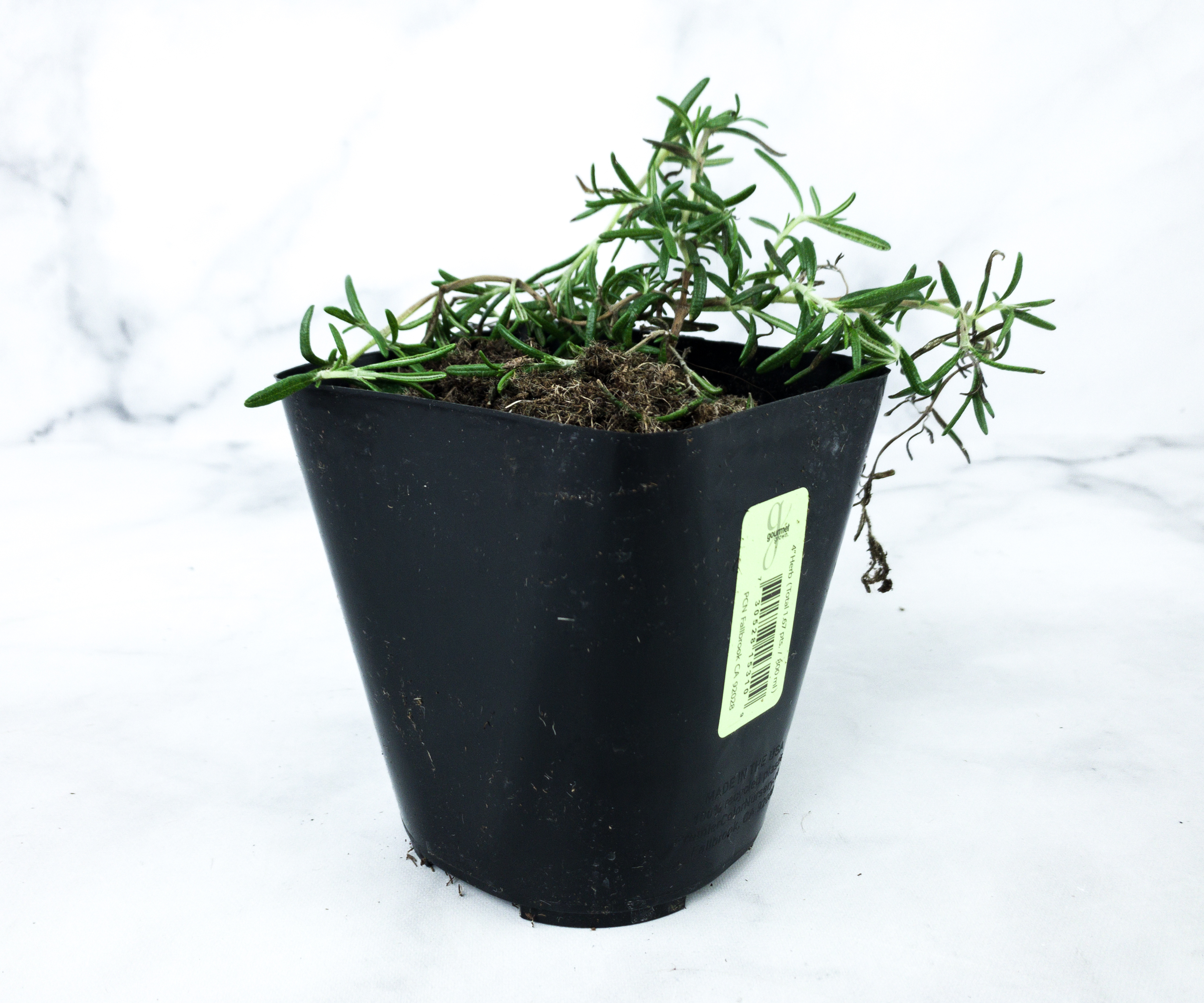 This plant doesn't need plant food but when you water it, you must allow the soil to dry.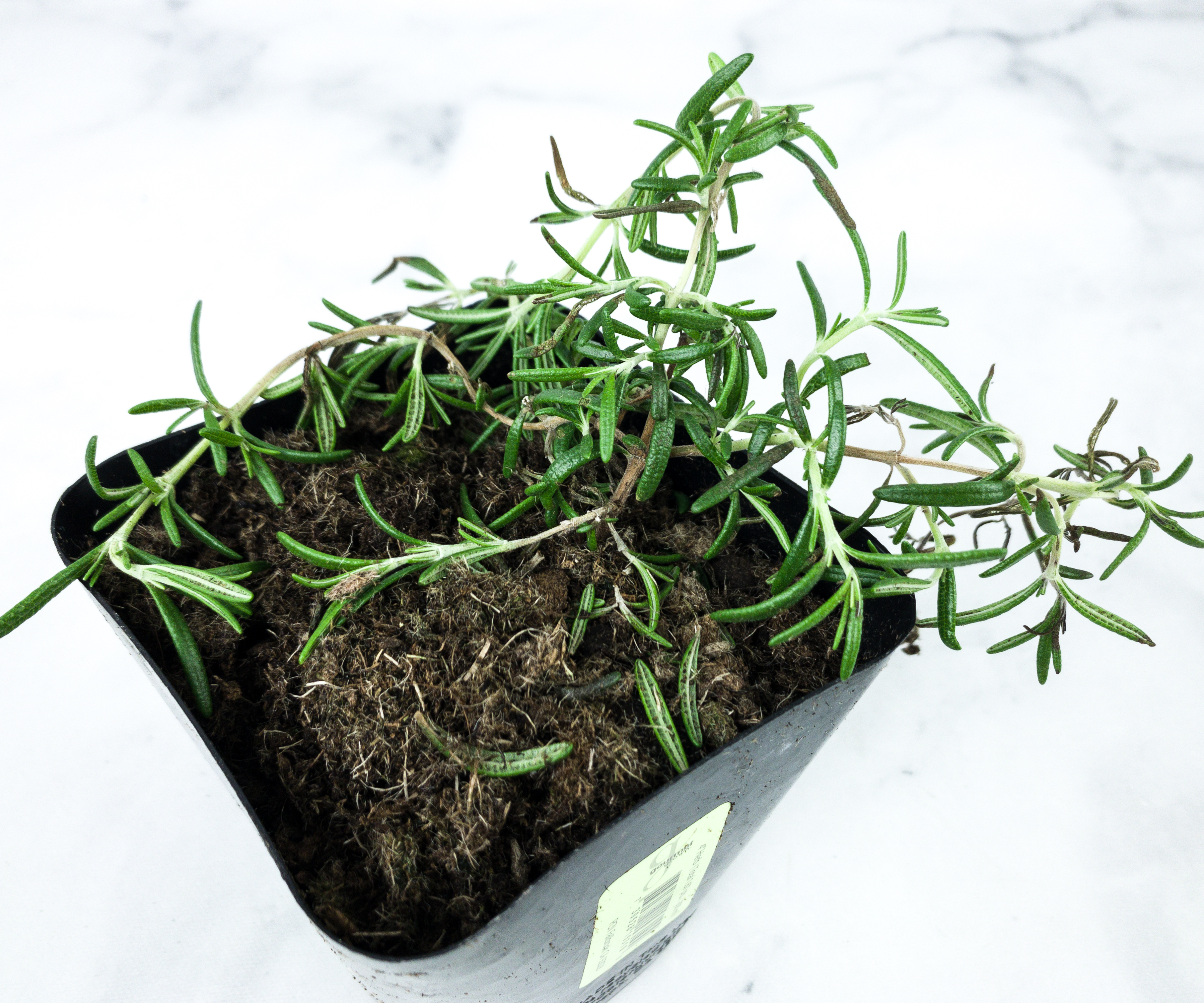 The lovely pale blue flowers of the herb are especially attractive to bees. Also, using it as a ground cover provides scented foliage that helps minimize weeds and an excellent foil for other landscape plants. It is also excellent with espeliage and bonsai.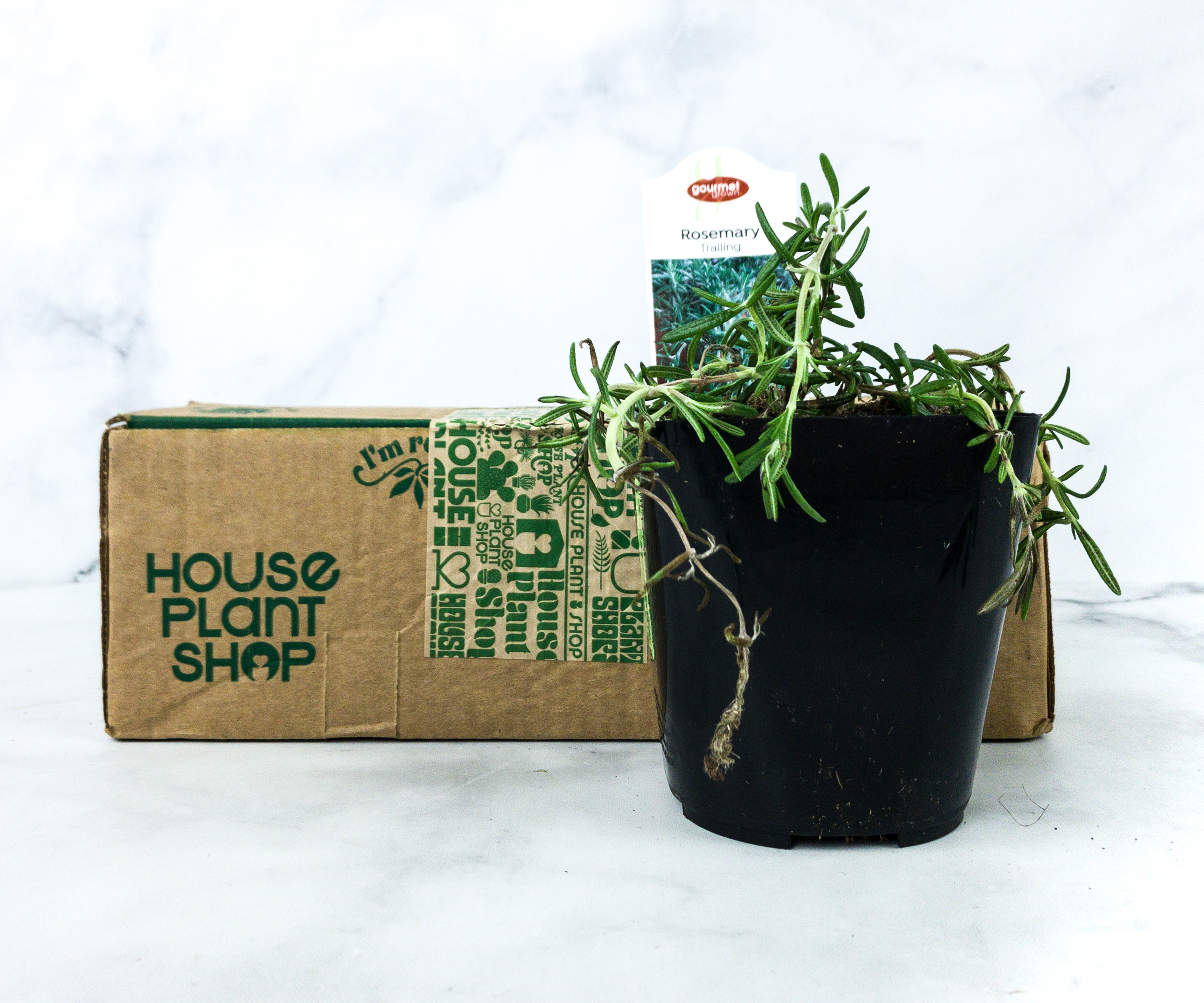 Our herb comes in a black seedling container, and we'll transfer it to a pot later. Aside from ground cover and culinary uses, this herb can be also used as decoration and the rosemary is also thought to help improve the memory.
We all know that rosemary is a very useful herb especially when it comes to Mediterranean cuisine, but this type of Rosemary that I got is up some level compared to the regular one. It can be used to make amazing dishes, but it can also be a great decoration and a ground cover. I'm happy with this new herb that I can grow and use. The box said in the note that they are switching from an herb box to a seed box to minimize the damage and even the death of the plants during transit, and that's good. This subscription is perfect for those who love to grow plants. It's even beginner-friendly because the box provides good pointers on how to take care of the plants and how to grow them successfully!
What do you think of this month's box?