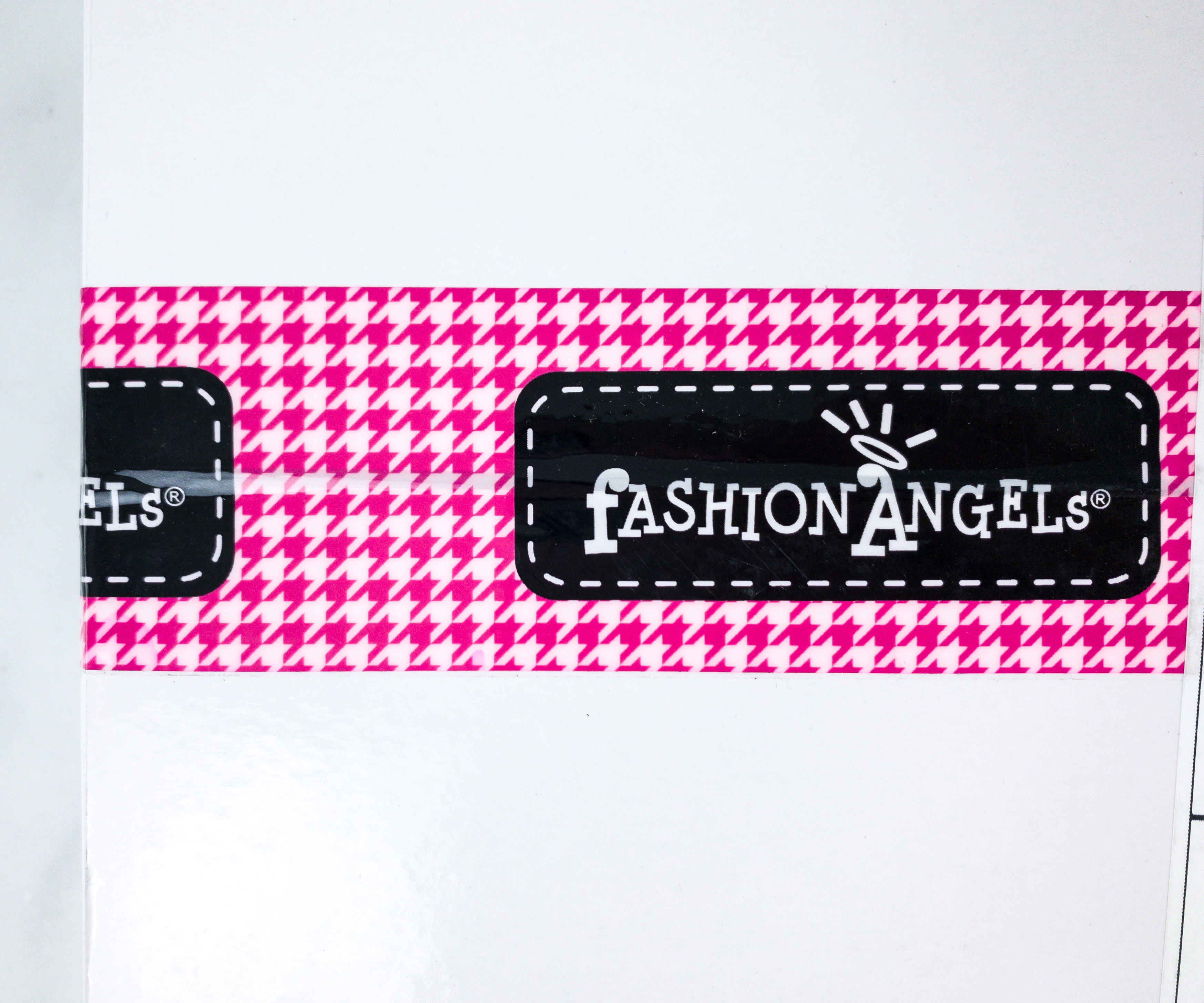 Fashion Angels is a monthly subscription box for tweens. Each box costs $30 month and contains 10-12 items with a retail value of over $70. It will include craft activities, bath and beauty products, and trendy fashion accessories for girls ages 6 to 12 years! It's the perfect gift for tweens who love fun, fashion, and crafting!
This box is still available to order through the 29th of June!
DEAL: Get 10% off your first subscription with coupon code HELLO10.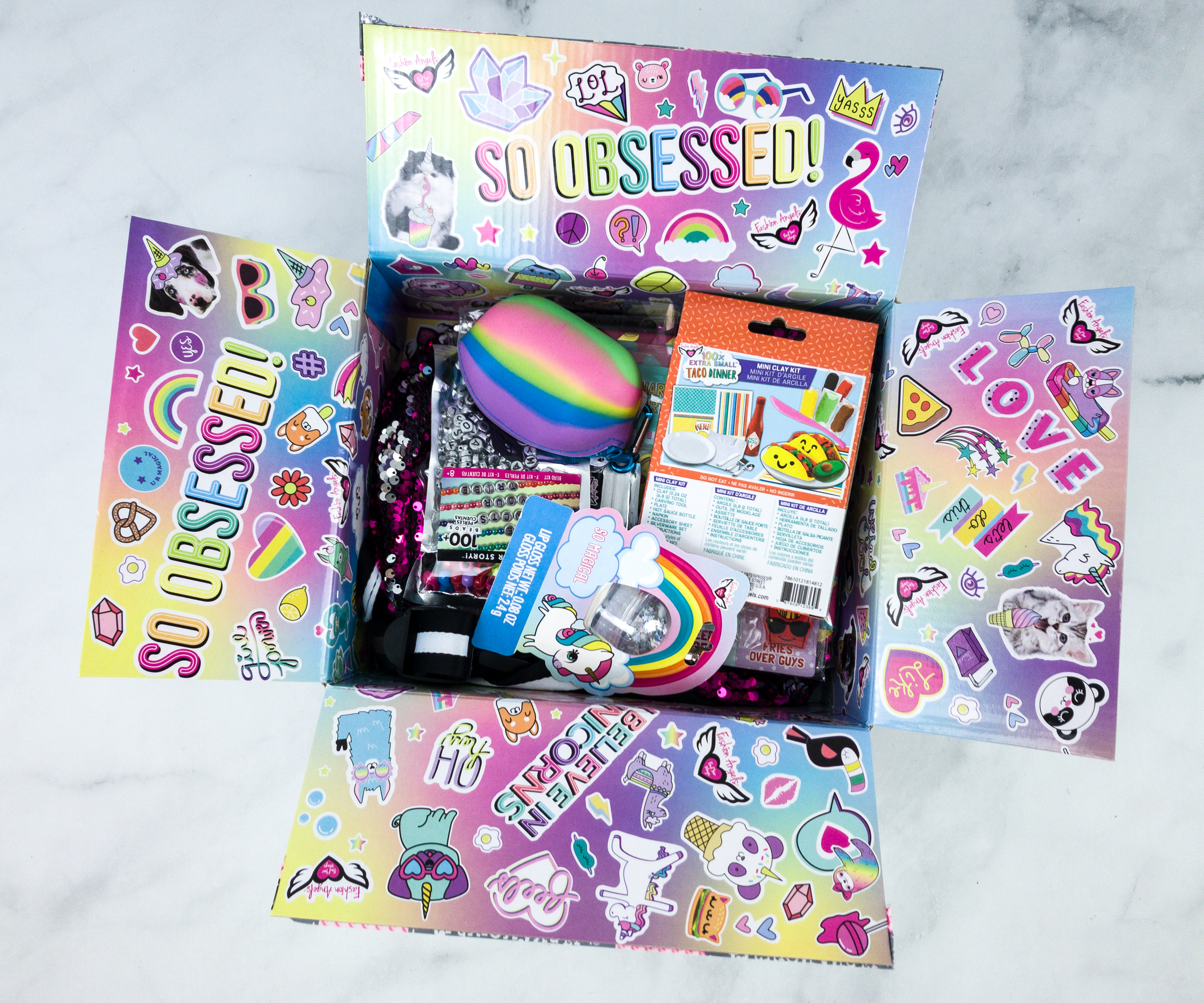 Most of the items came in their original packaging. We don't have an information card this month.
Everything in our box!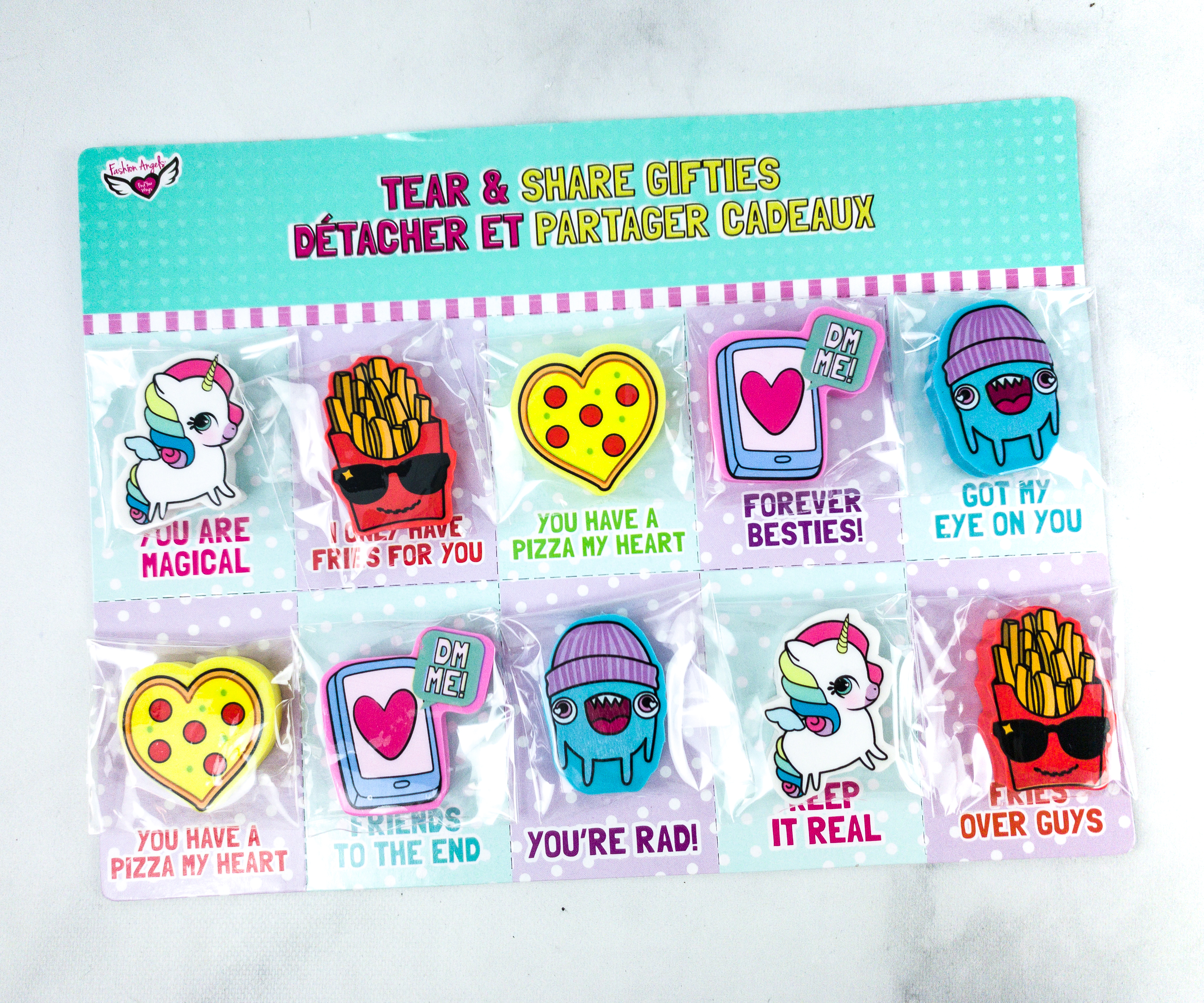 Tear & Share Erasers. My daughter loves these cute erasers! They are individually wrapped, so you can easily tear one apart and give it to siblings or friends.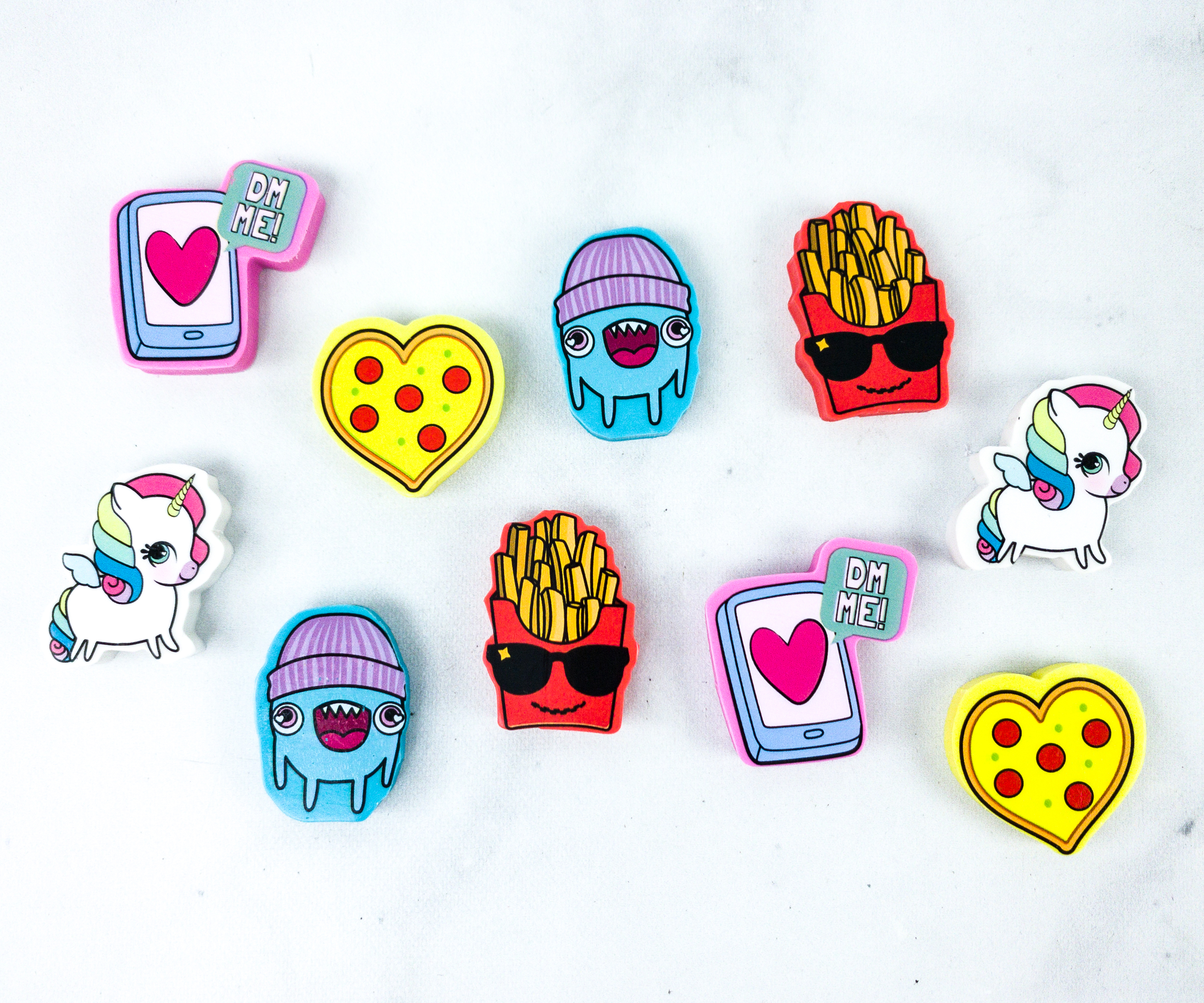 The designs feature a unicorn, pizza heart, fries, phone, and even a monster. Also, we have 2 pieces of each design! They're all adorable!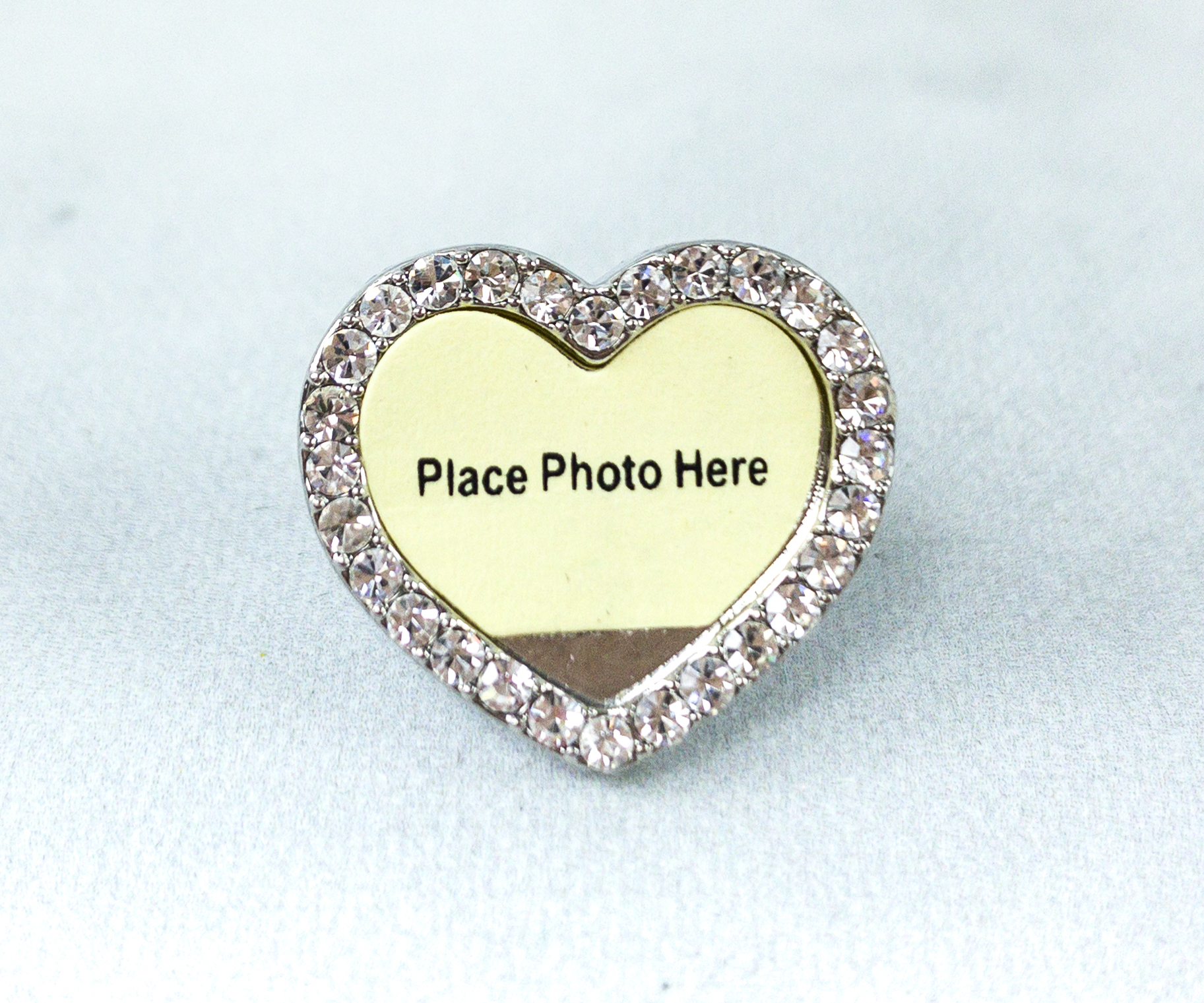 Heart Frame Charm. This small heart charm can accommodate a small photo as a memento.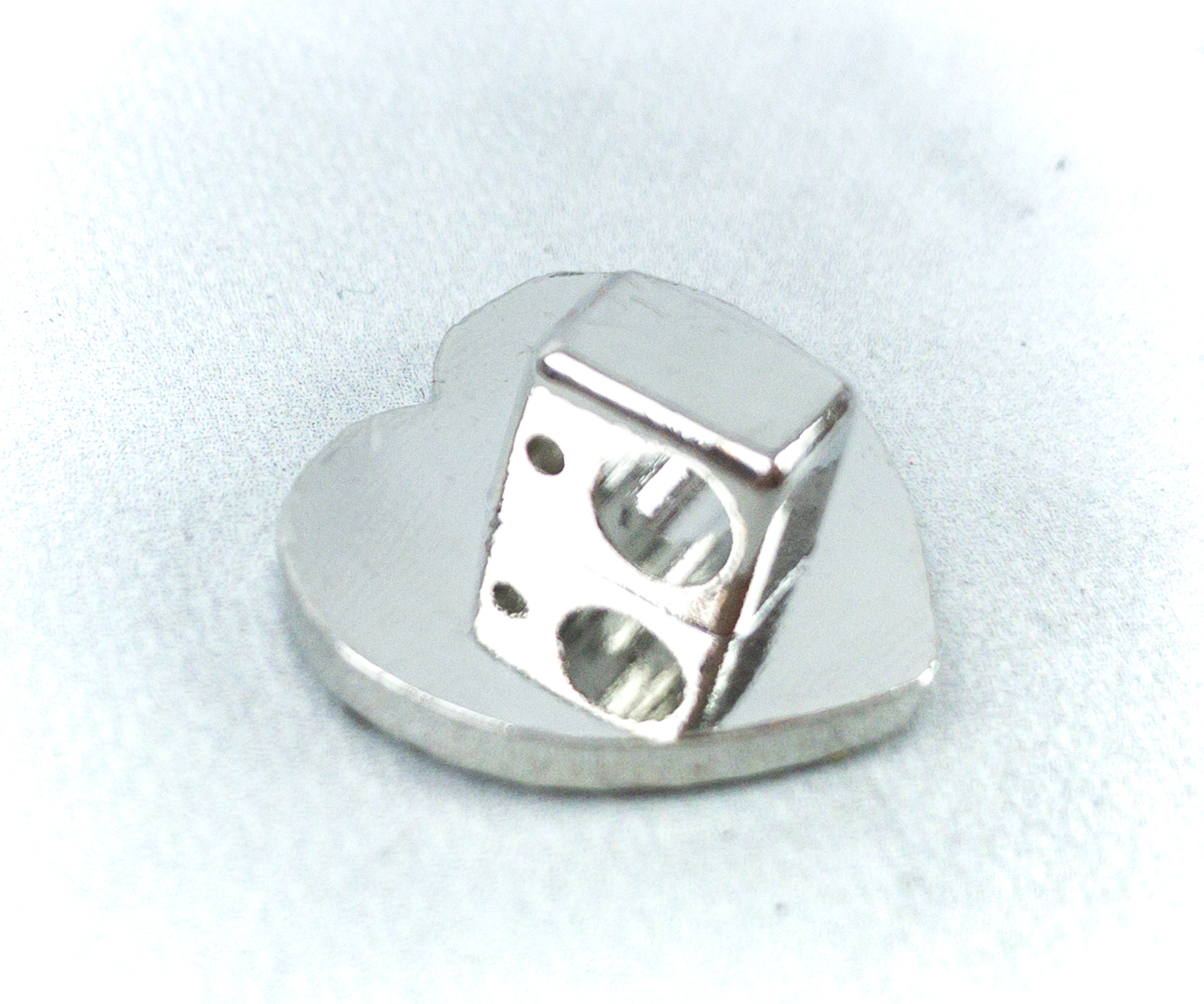 You can easily put this on your bracelet as a charm so you can always carry the picture wherever you go.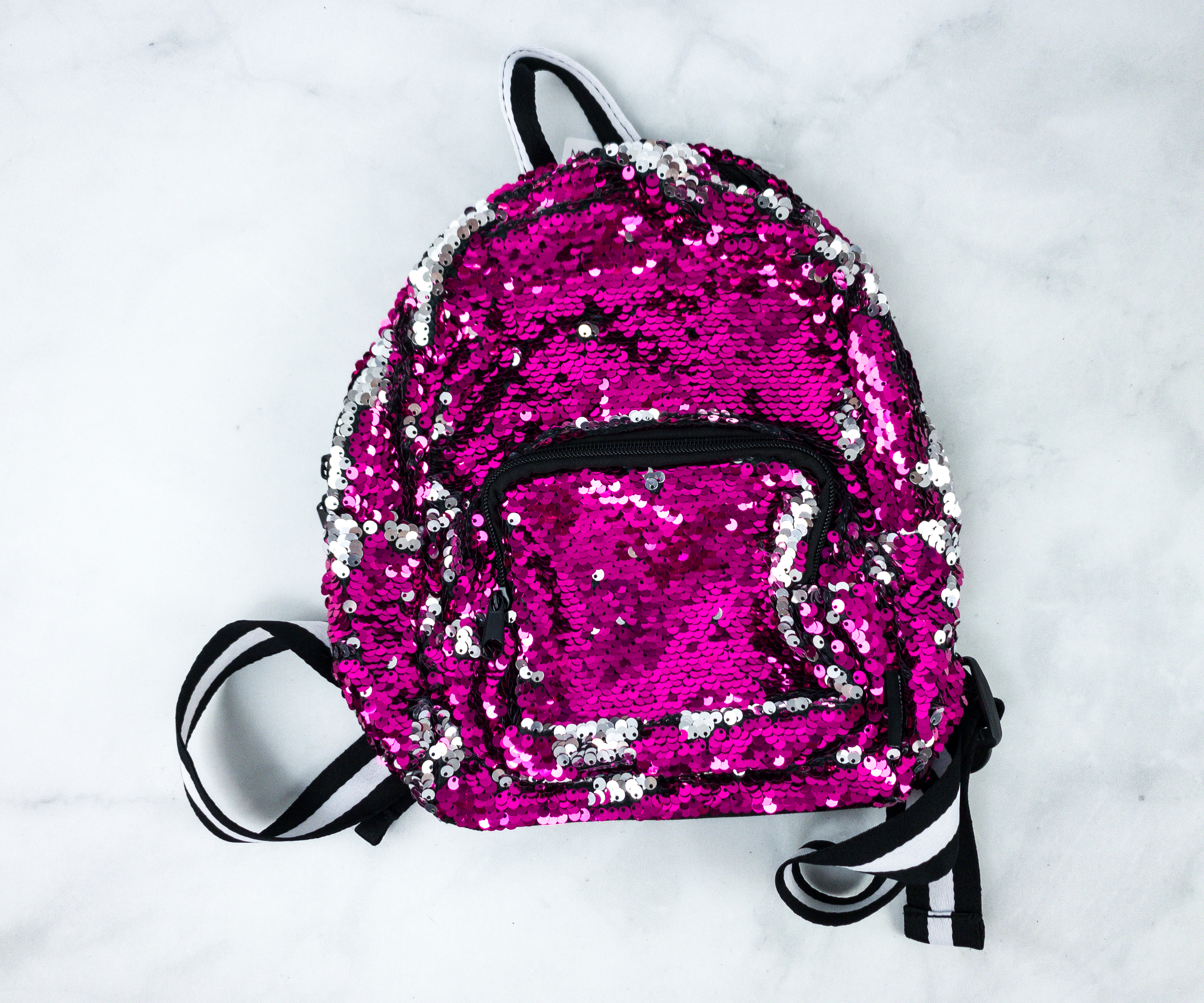 Rainbow Gradient Magic Sequin Mini Backpack. This backpack is so pretty! The sequins are in pink and you can swipe on it to reveal a silver color.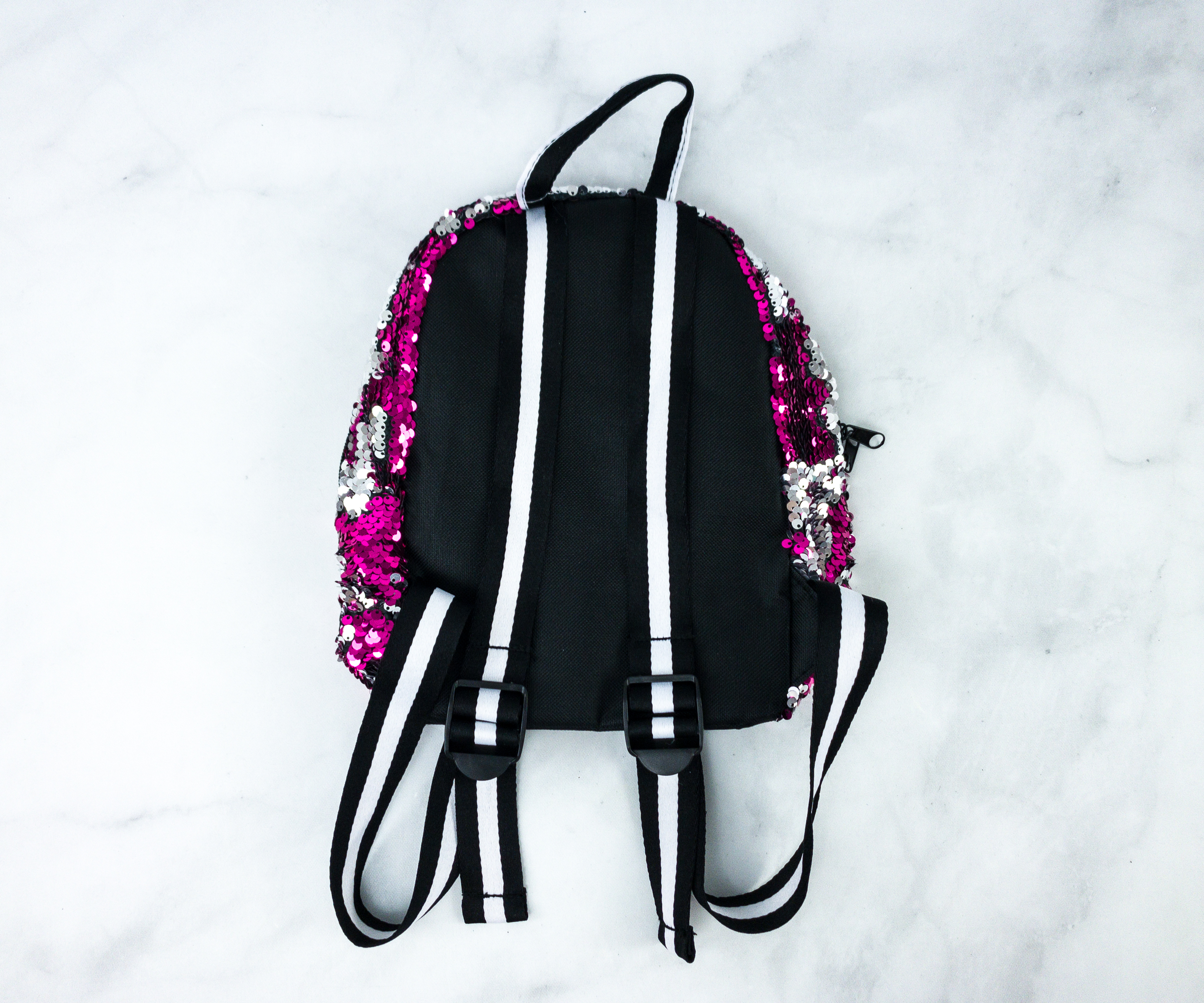 The adjustable straps at the back make it easier to carry since you can customize the fit!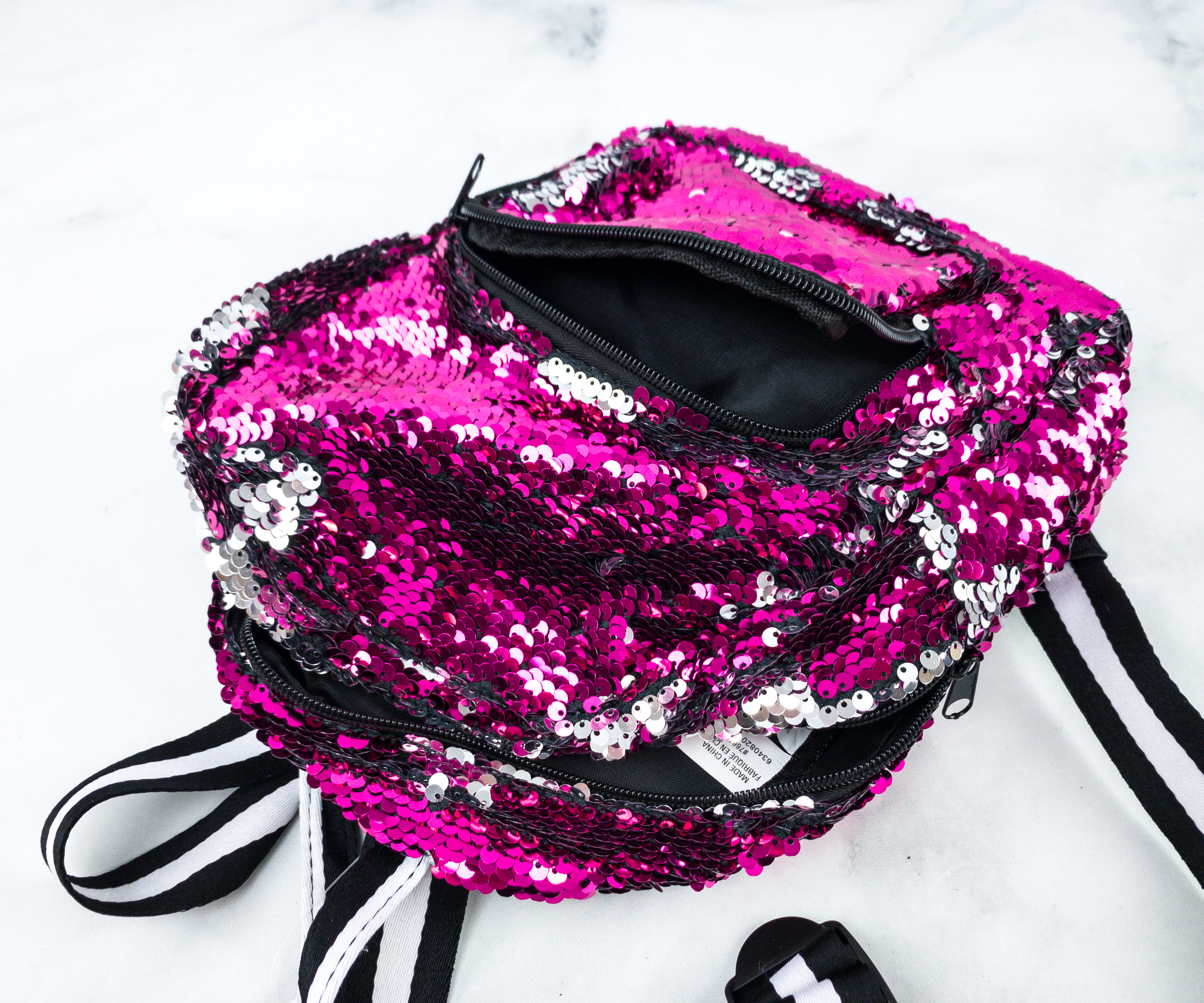 It has one pocket compartment in front that you can use to store items that you need handy!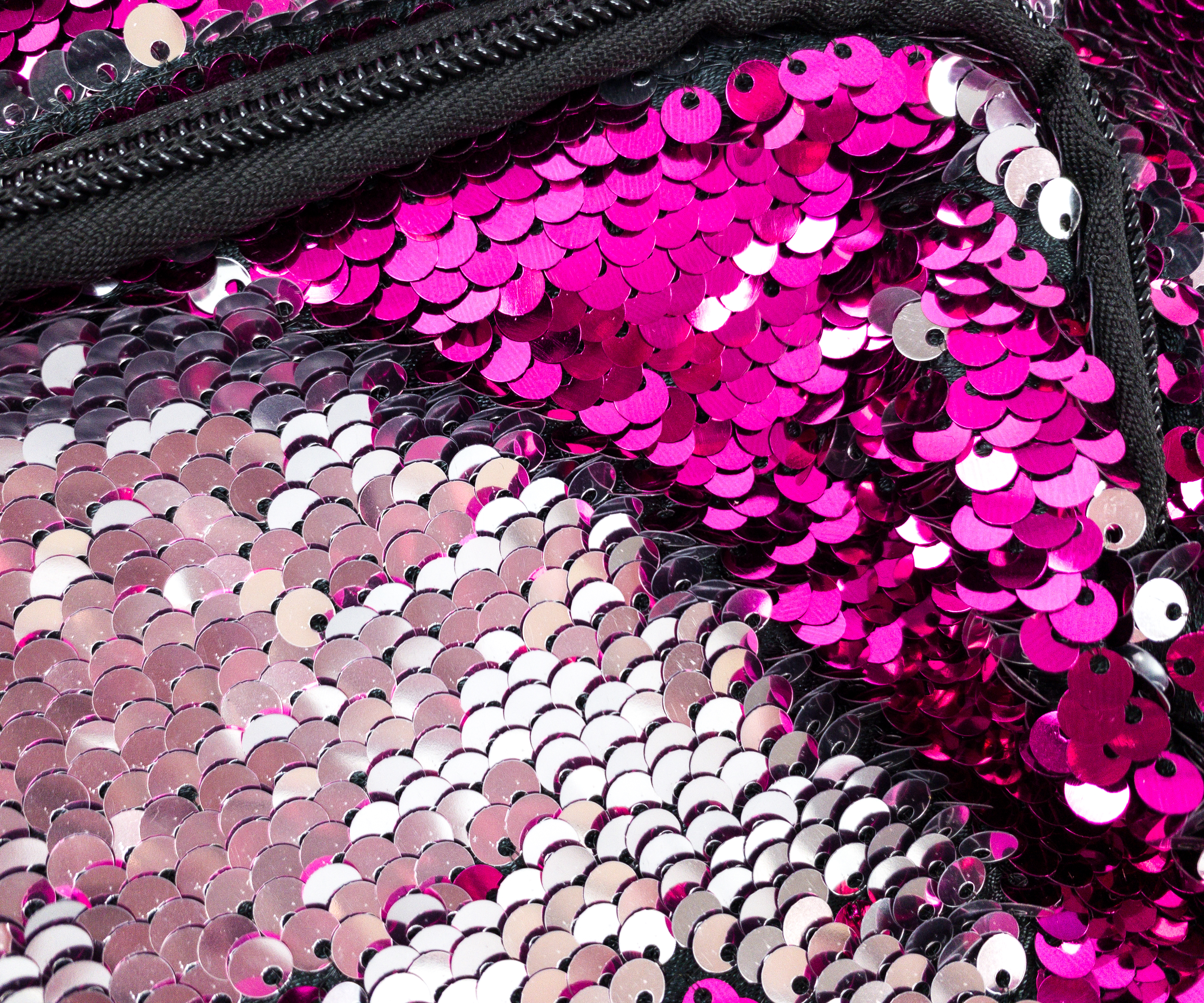 Here's a closer look at the sequins! They're so intricate and, of course, sparkly!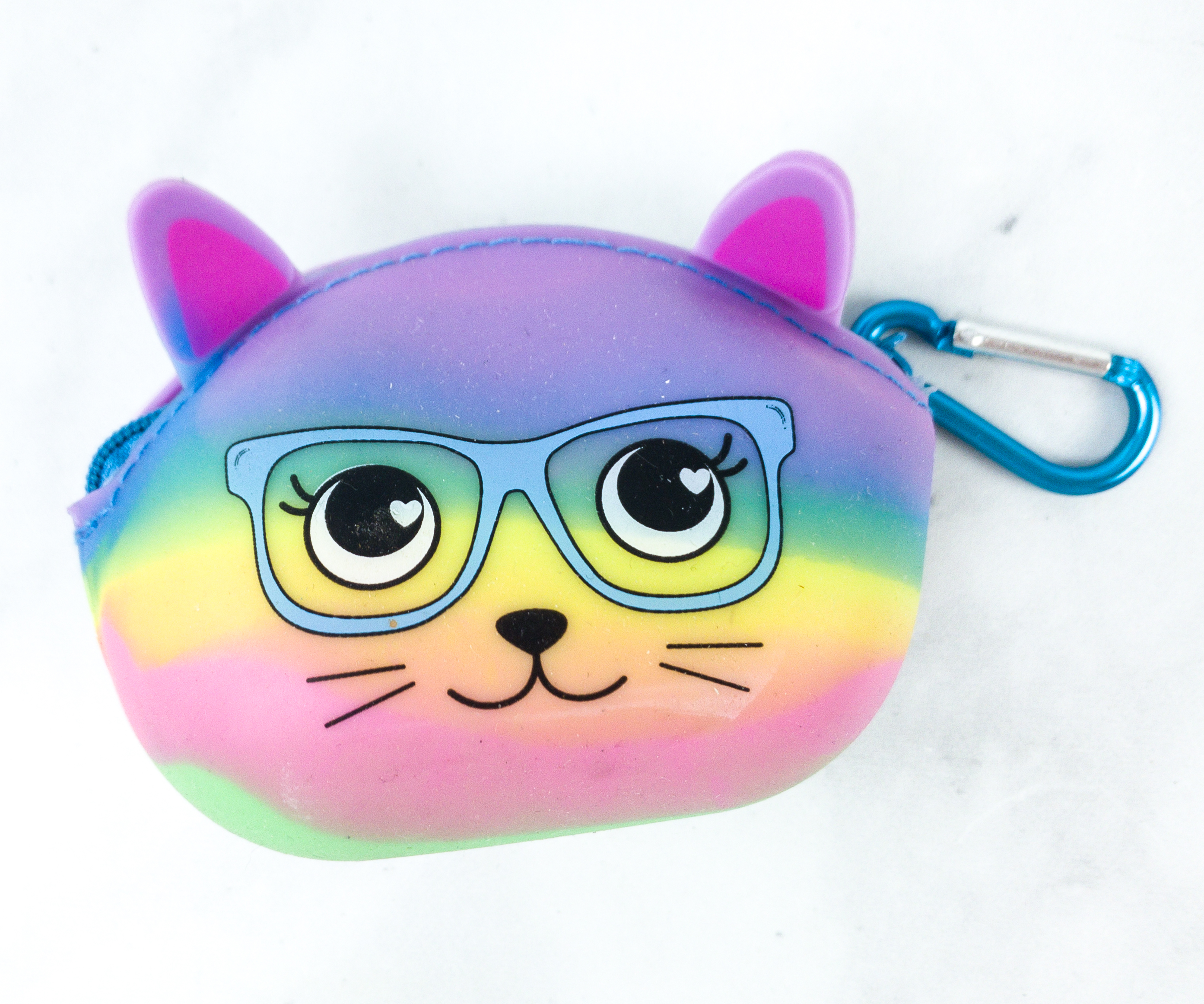 Bag Charm Coin Purse. They also included this colorful coin purse! It has a carabiner so you can easily attach it to your bag. It has a cute cat face printed on the front and it even came with cat ears.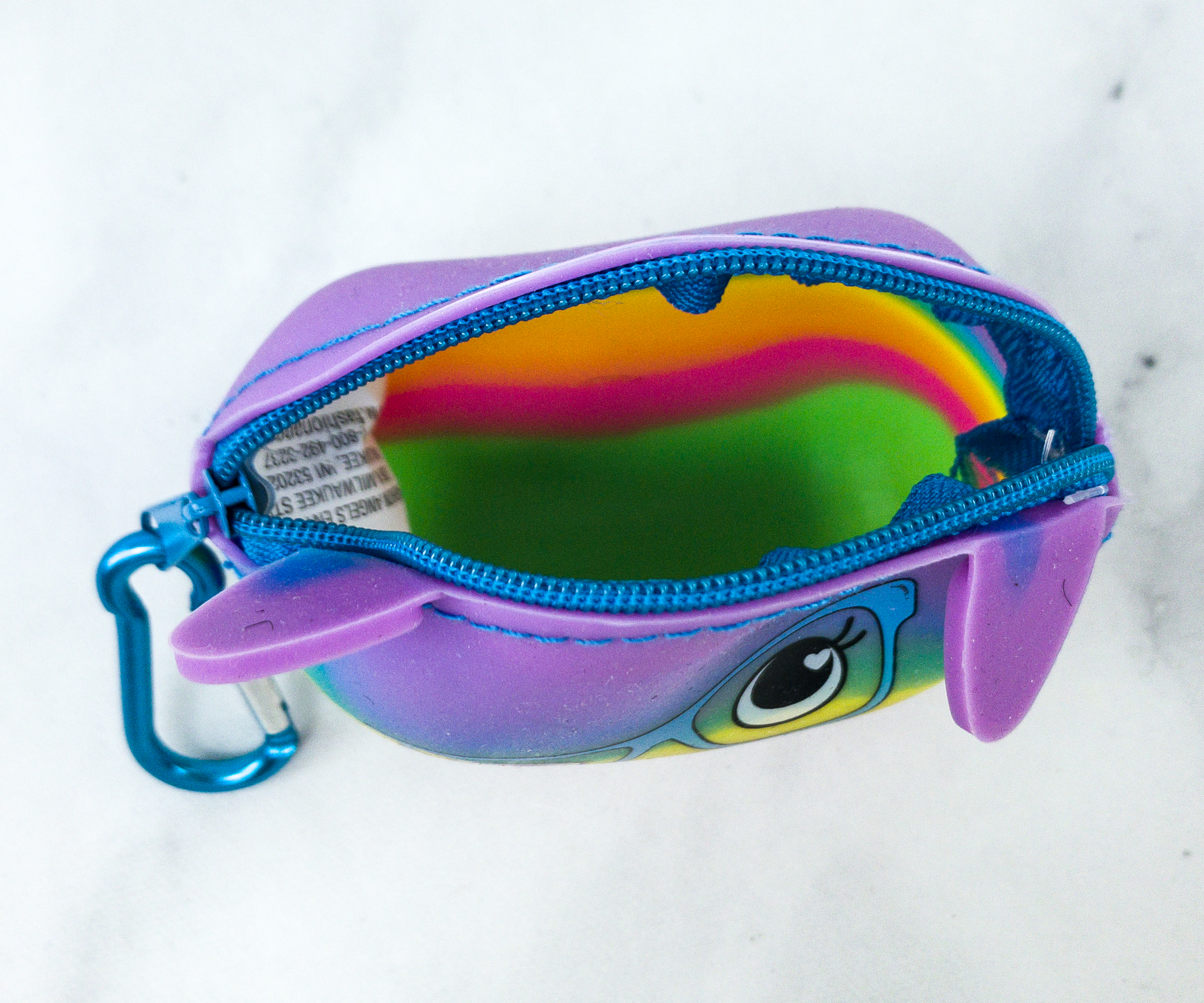 The inside is spacious so you can put your spare coins in for easy access.
Lip Gloss. This lip gloss is great! It's clear but it has tiny specs of glitter that adds more shine to your lips!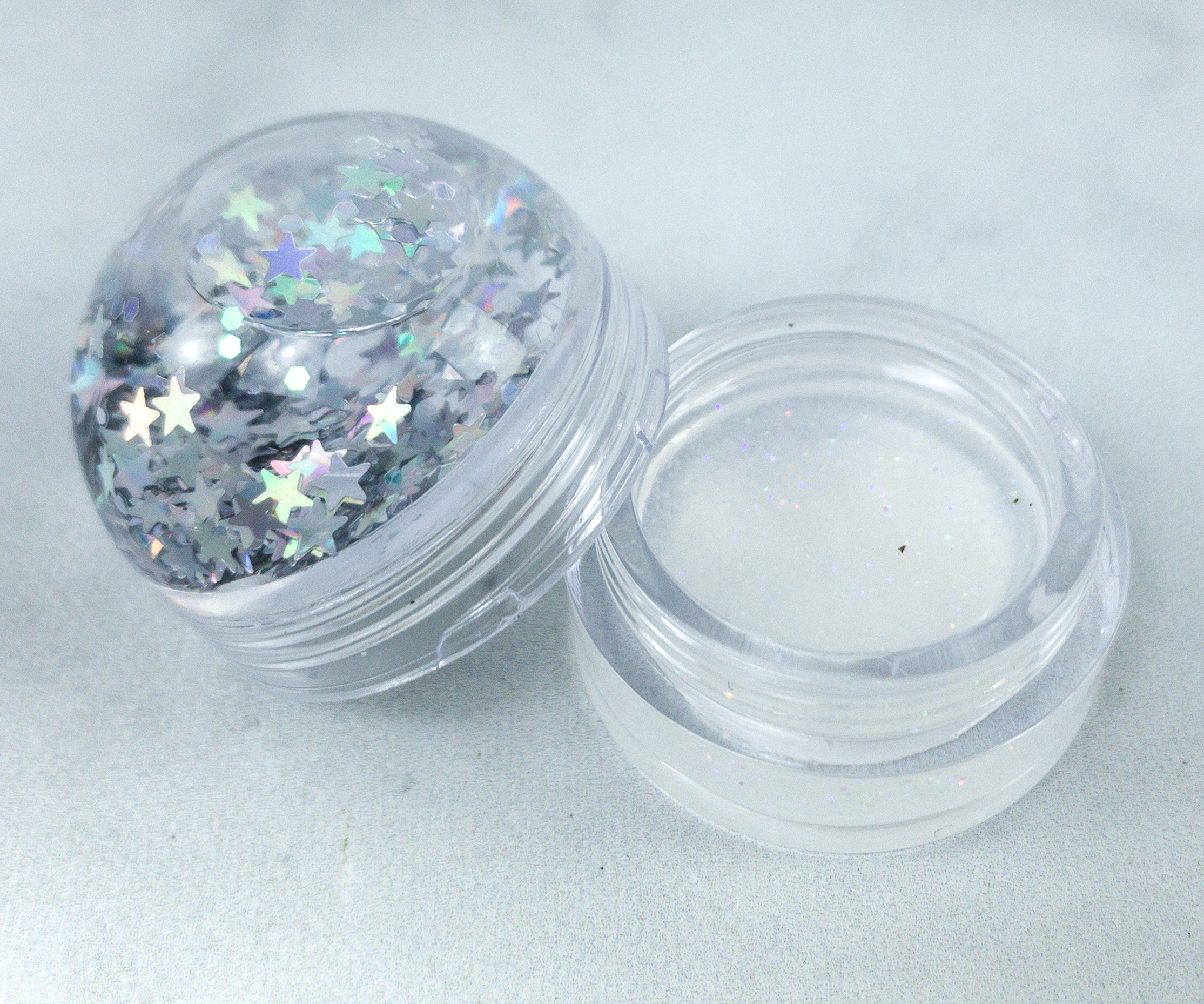 It came in a tub packaging which makes it easy to use, whether with a lip brush or even just your fingers!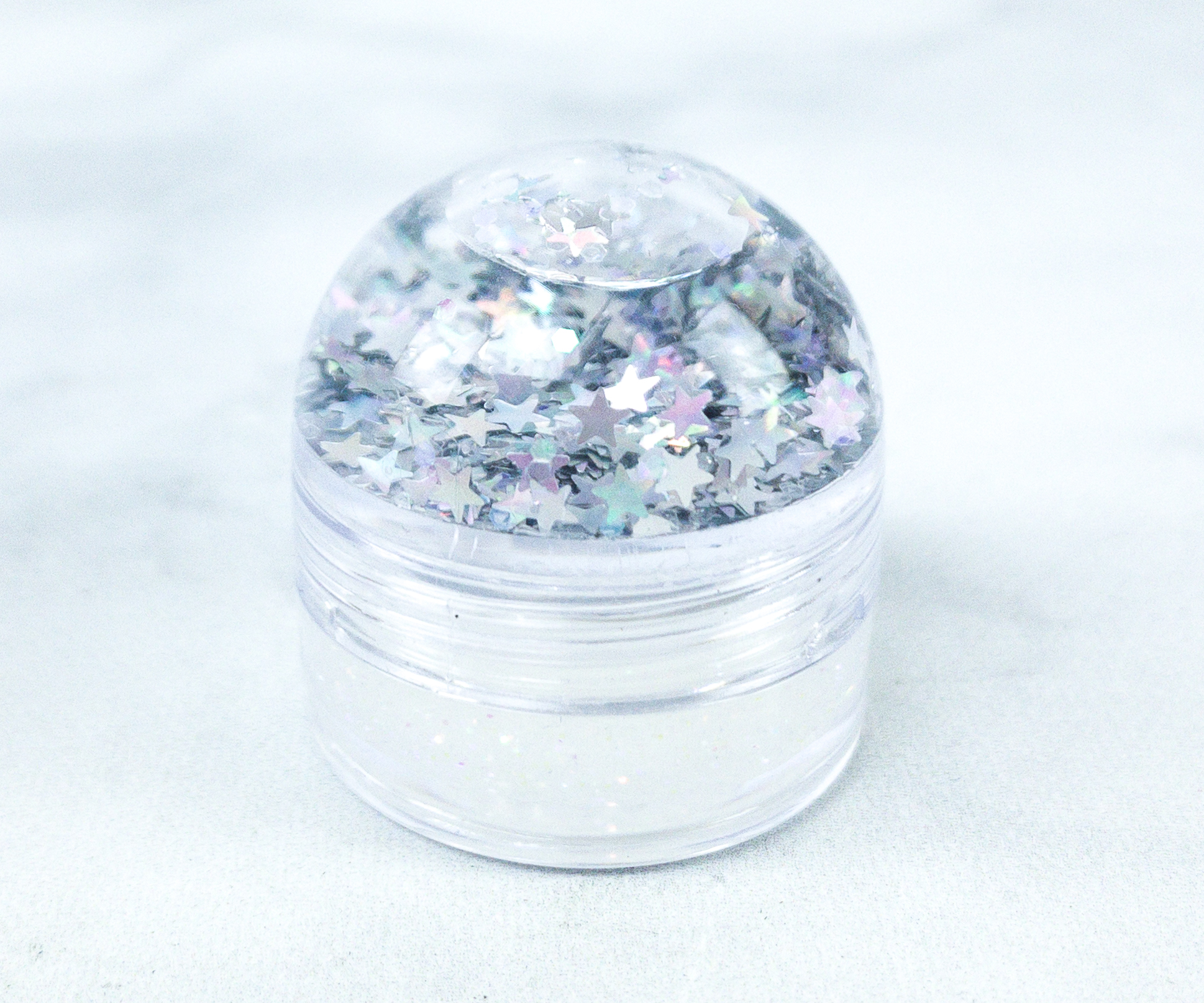 The packaging somewhat resembles a snow globe, with big star glitters on the lid!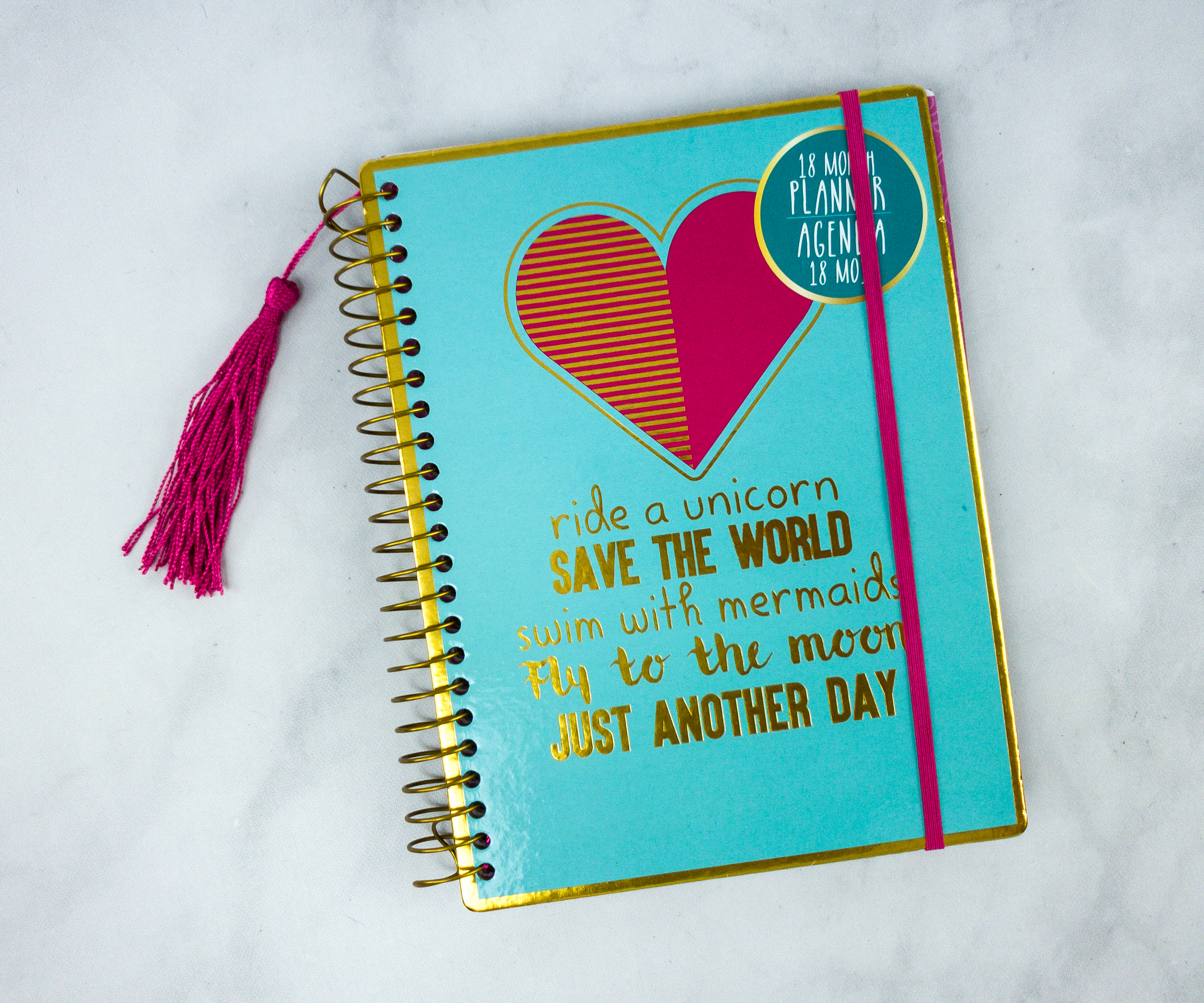 18 Month Planner. This 18-month planner looks so good with the gold foil details in front!
The back also has the gold foil details as they fill half the hearts!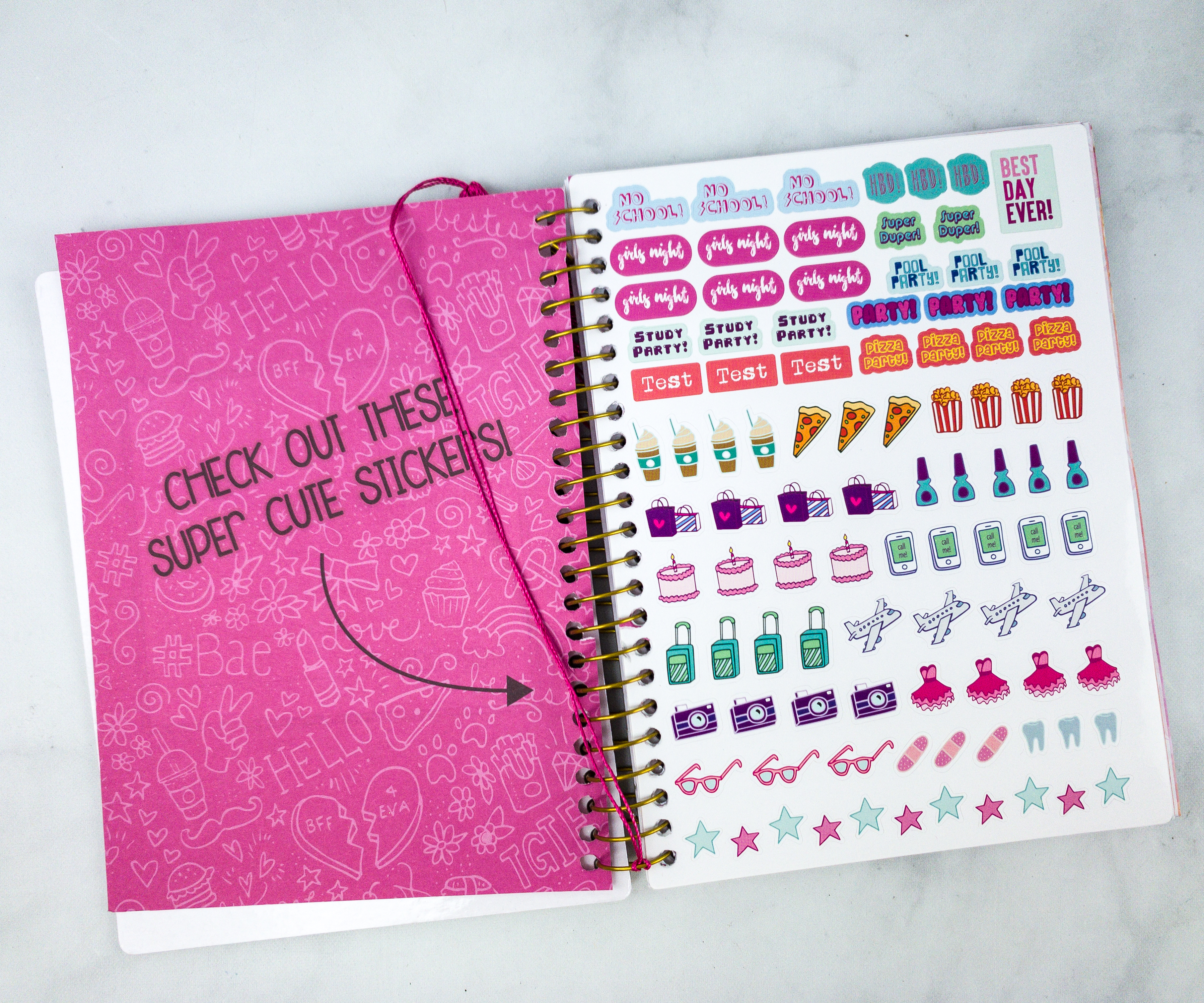 This planner came with its own set of stickers that you can add to your notes to make them look more colorful and exciting!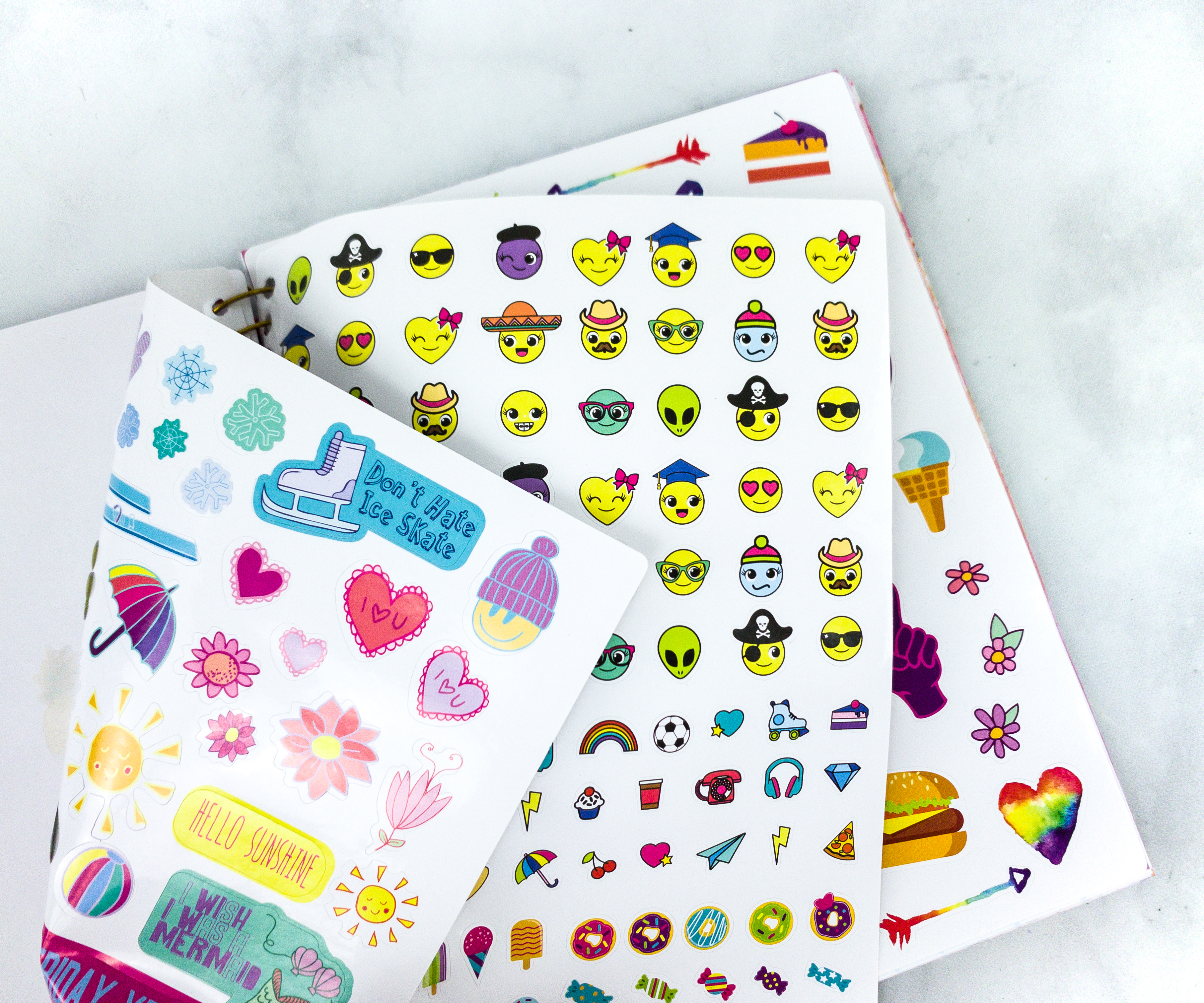 There are a lot of stickers to choose from and there are even emojis!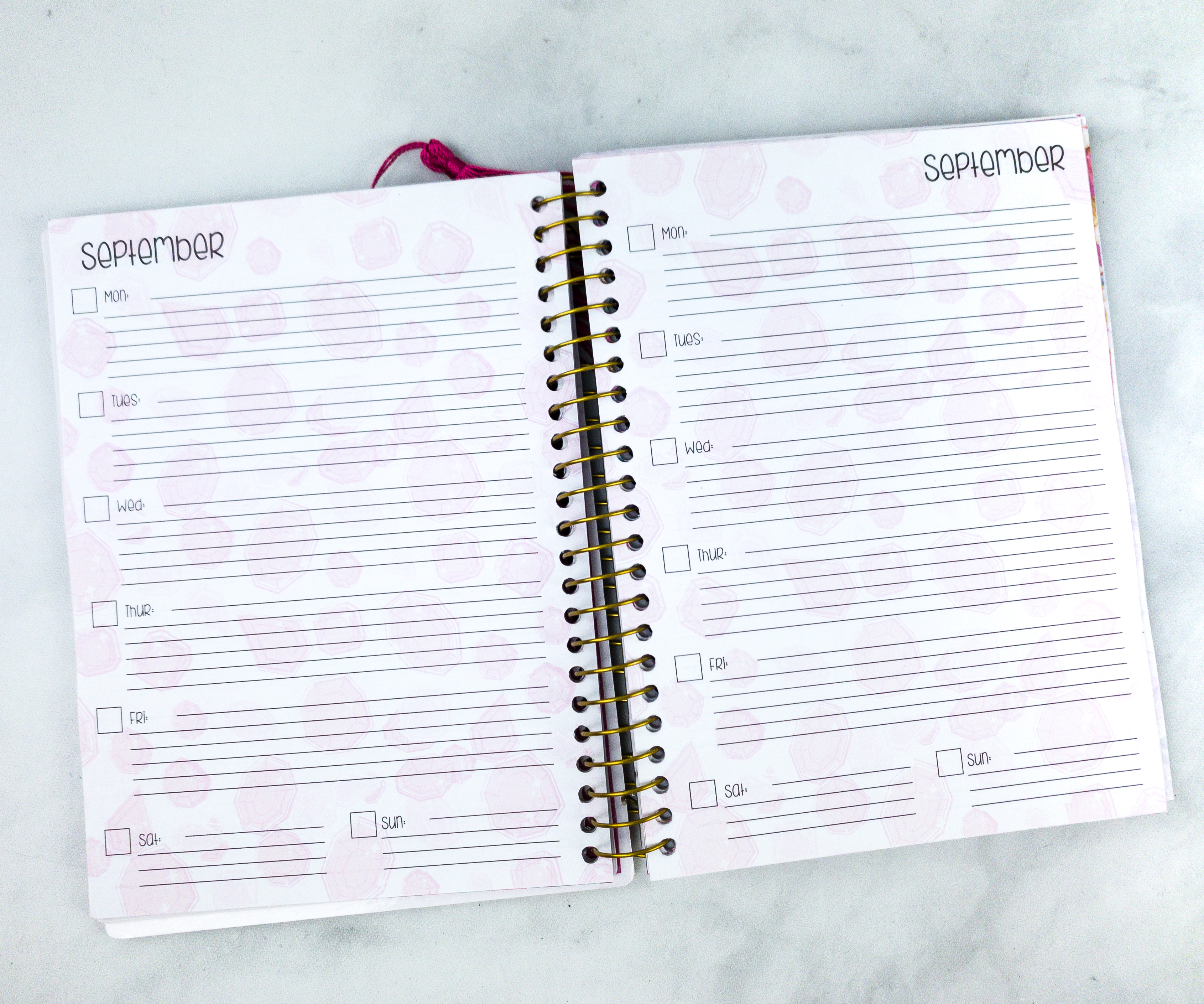 There's a part where you can do weekly planning. It has enough space for you to jot down notes for what your activities are for the week!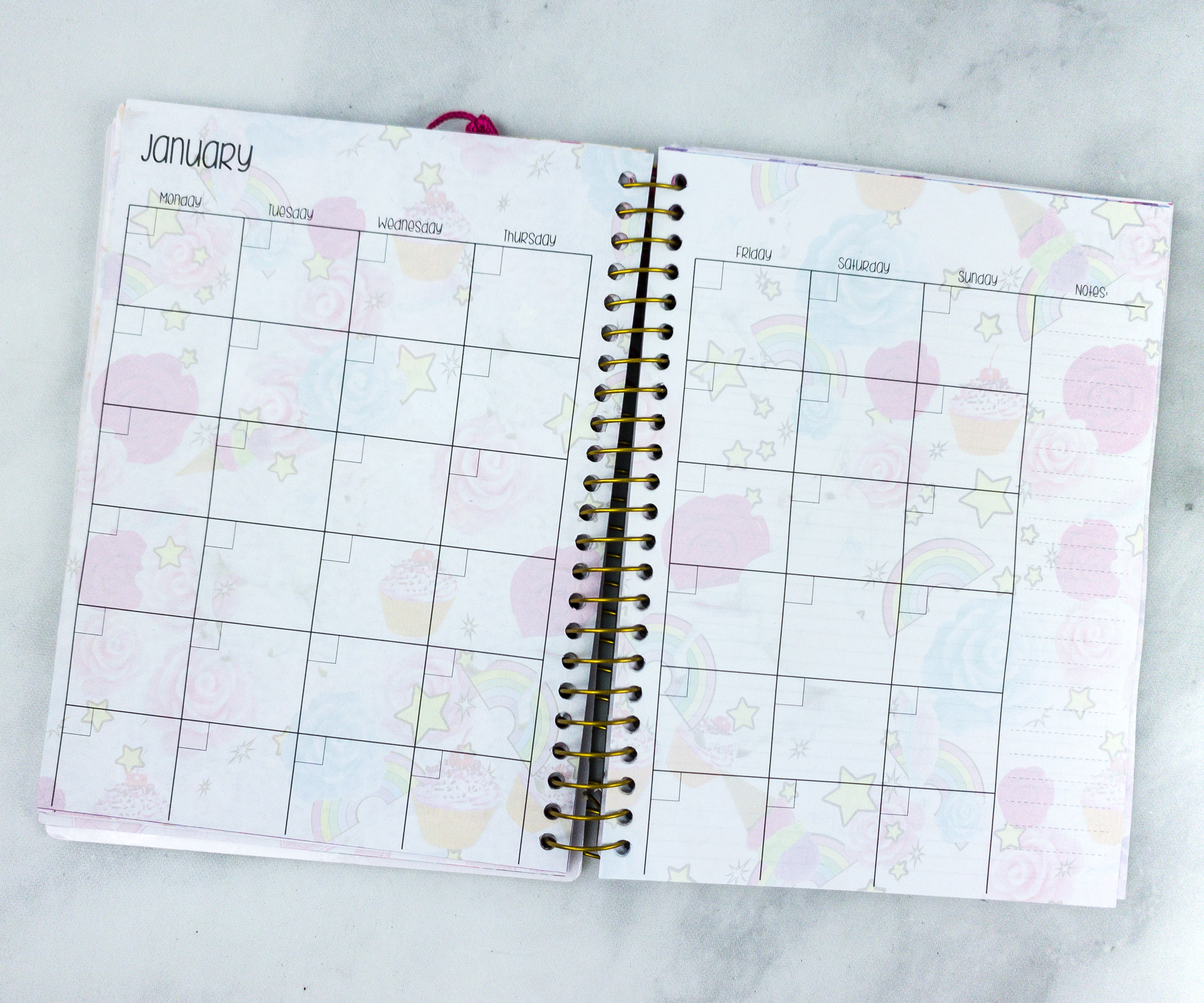 There's also a monthly planner where you can put highlights and mark important dates!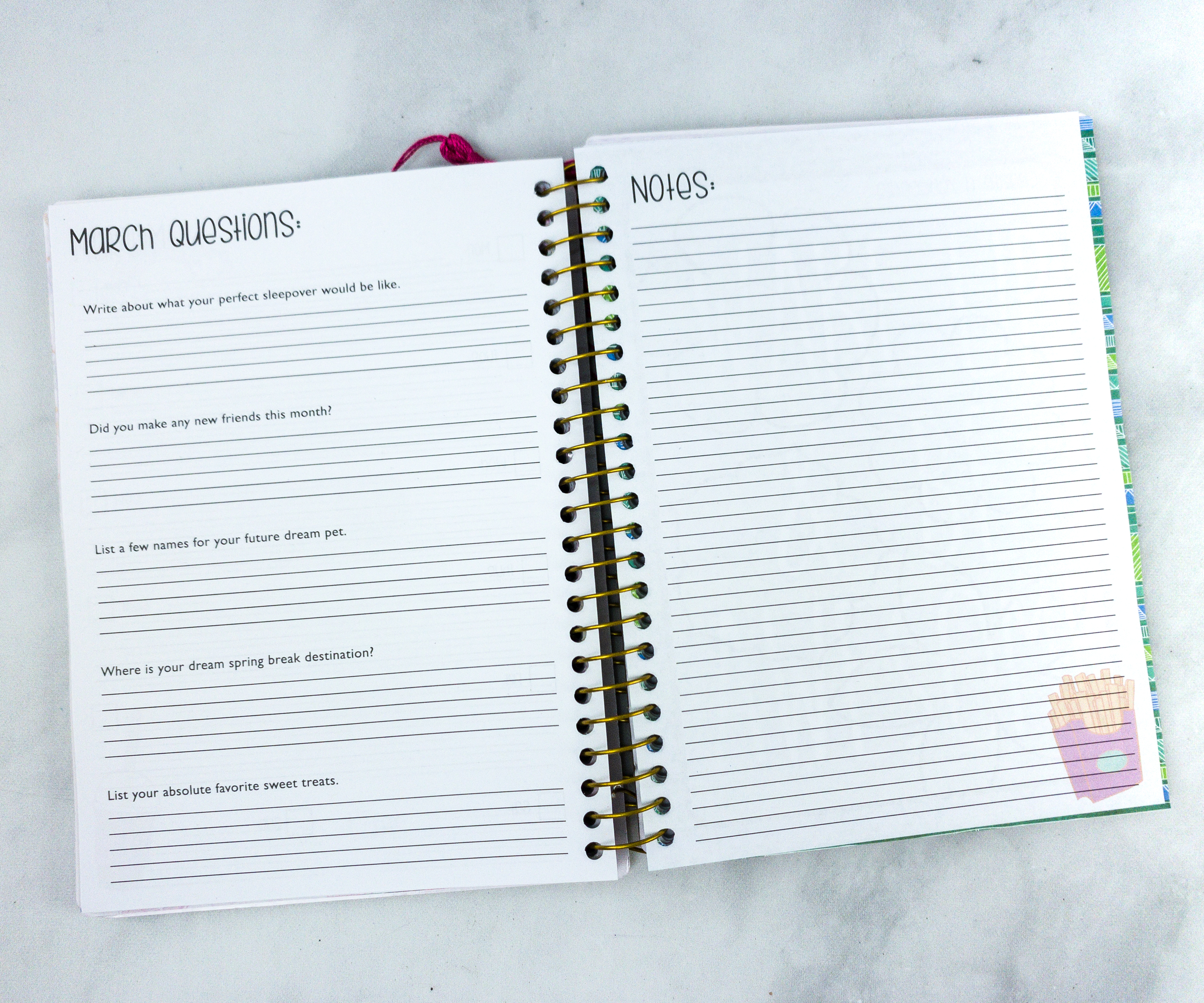 There are also questions to keep you entertained each month! I like the notes section here because you can put random reminders, a to-do list, or even just doodle!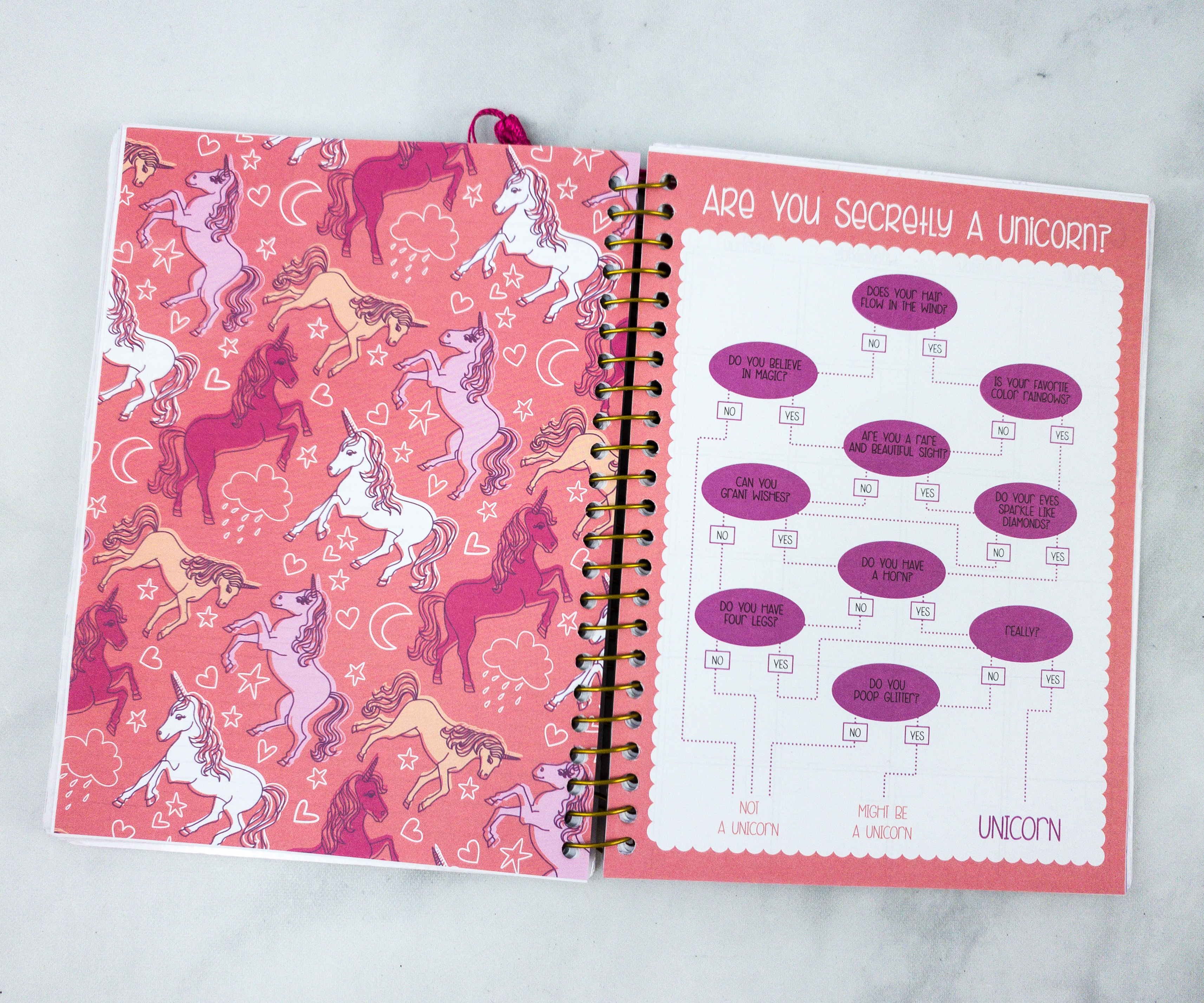 There is also this Unicorn page where you get to find out if you're really a unicorn! My daughter liked this part!
I love that they included this page where you can tear a piece out and use it as a gift tag! It has a dedicated space for the usual "To" and "From" plus you can also put your customized greeting on the polka dot background!
100% Extra Small Mini Clay Kit Tacos. For a fun playtime, they included a clay kit in the box!
This month, the clay kit is for making tacos! The back of the packaging lists down all the items that are inside the box as well as some illustrations of the finished product.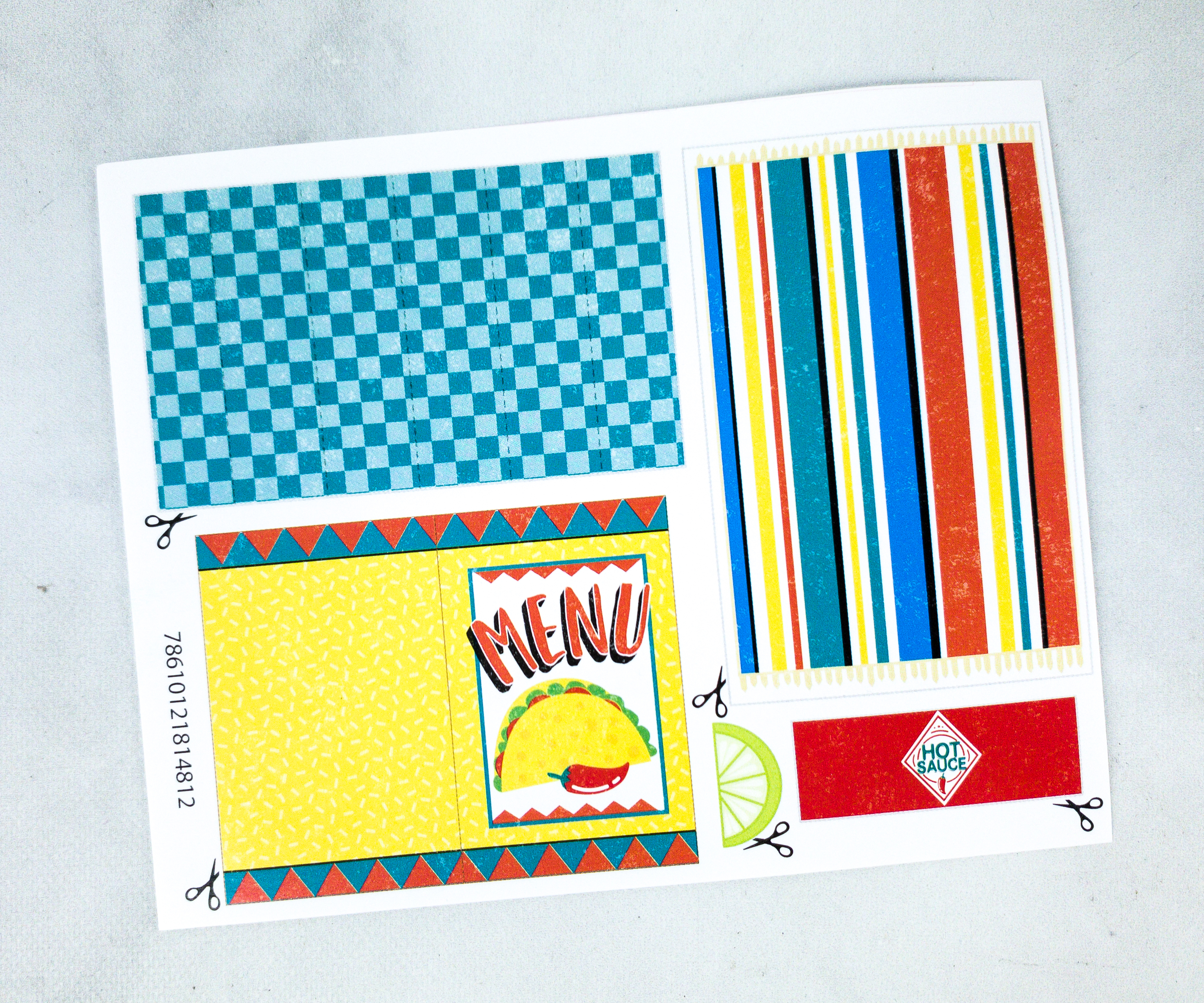 This is the cutout card which includes the menu and some of the labels for the finished product!
They even put a real menu on it!
Here's everything inside the box!
The kit even includes a tiny ketchup bottle and a mini cutlery set!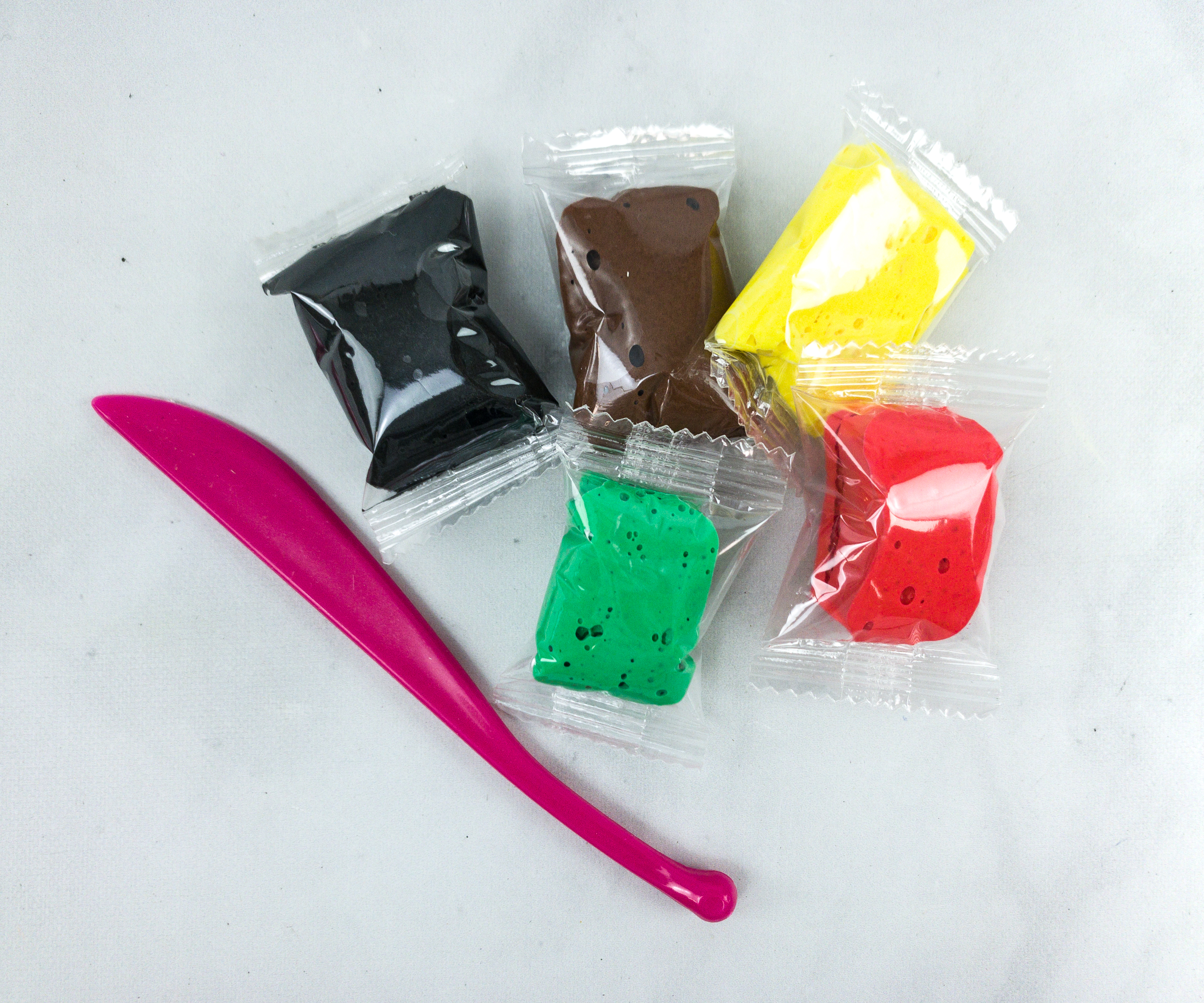 The clay pieces were individually wrapped to keep them fresh and easy to mold.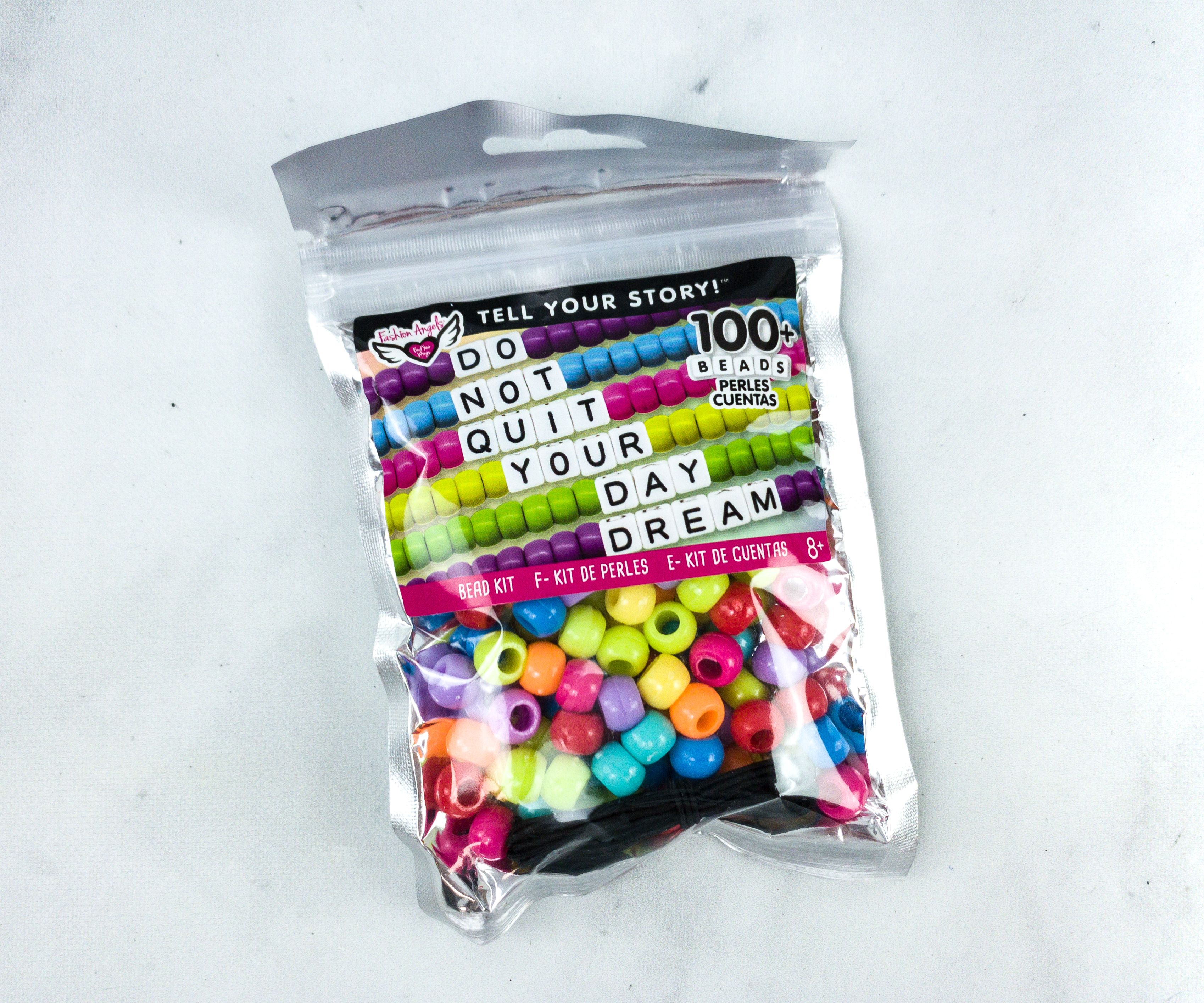 2 packs of Tell Your Story Beads. Here's another fun DIY kit and this time it's for making bracelets!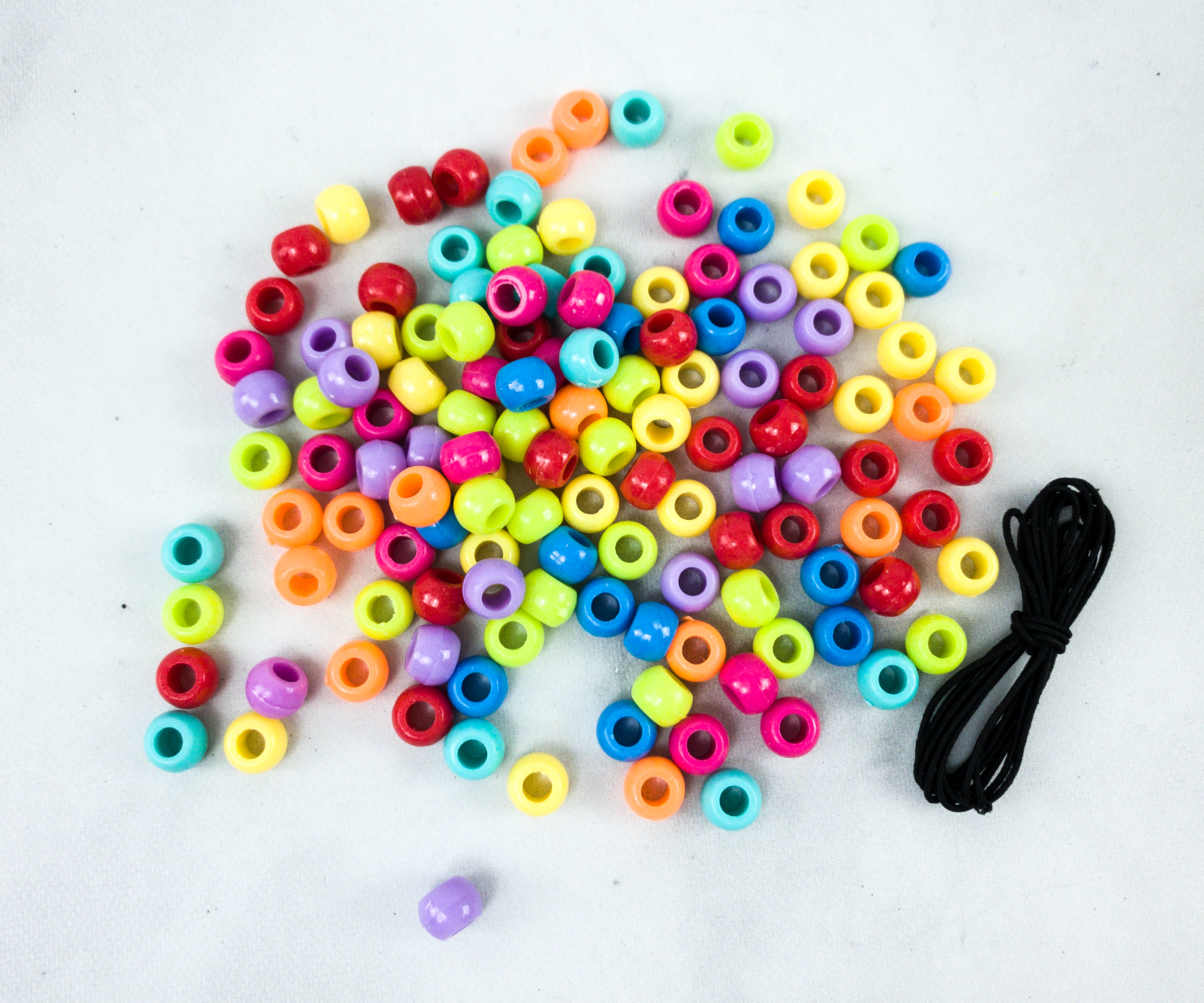 In this pack, we got lots of colored plastic beads as well as the strings for making bracelets!
We also got this pack of metal-colored beads and each one has a letter so you can make accessories with your name or your friend's name on them!
You can even mix and match the letters and colored beads to make unique creations!
It's another fantastic month for Fashion Angels! Their boxes always have fun items and positive messages for tweens. They even include kits that boost creativity, so it's really a win! My daughter's favorite this month was the backpack and the DIY kits! There were also several items that she can share with friends, such as the tear and share erasers. Fashion Angels always have well-thought-out curations and my daughter really appreciates them! They surely know what tweens love!
What do you think of this month's box?
Visit Fashion Angels Find Your Wings to subscribe or find out more!