Equip by Loot Gaming is a bimonthly gaming lifestyle subscription box. Each box costs $39.99 plus shipping. You will get premium video game lifestyle gear featuring retro classic and new AAA titles every 2 months, with a $60 value in every crate. Each box contains licensed and exclusive collectible, apparel, figures, drinkware, office accessories, and more!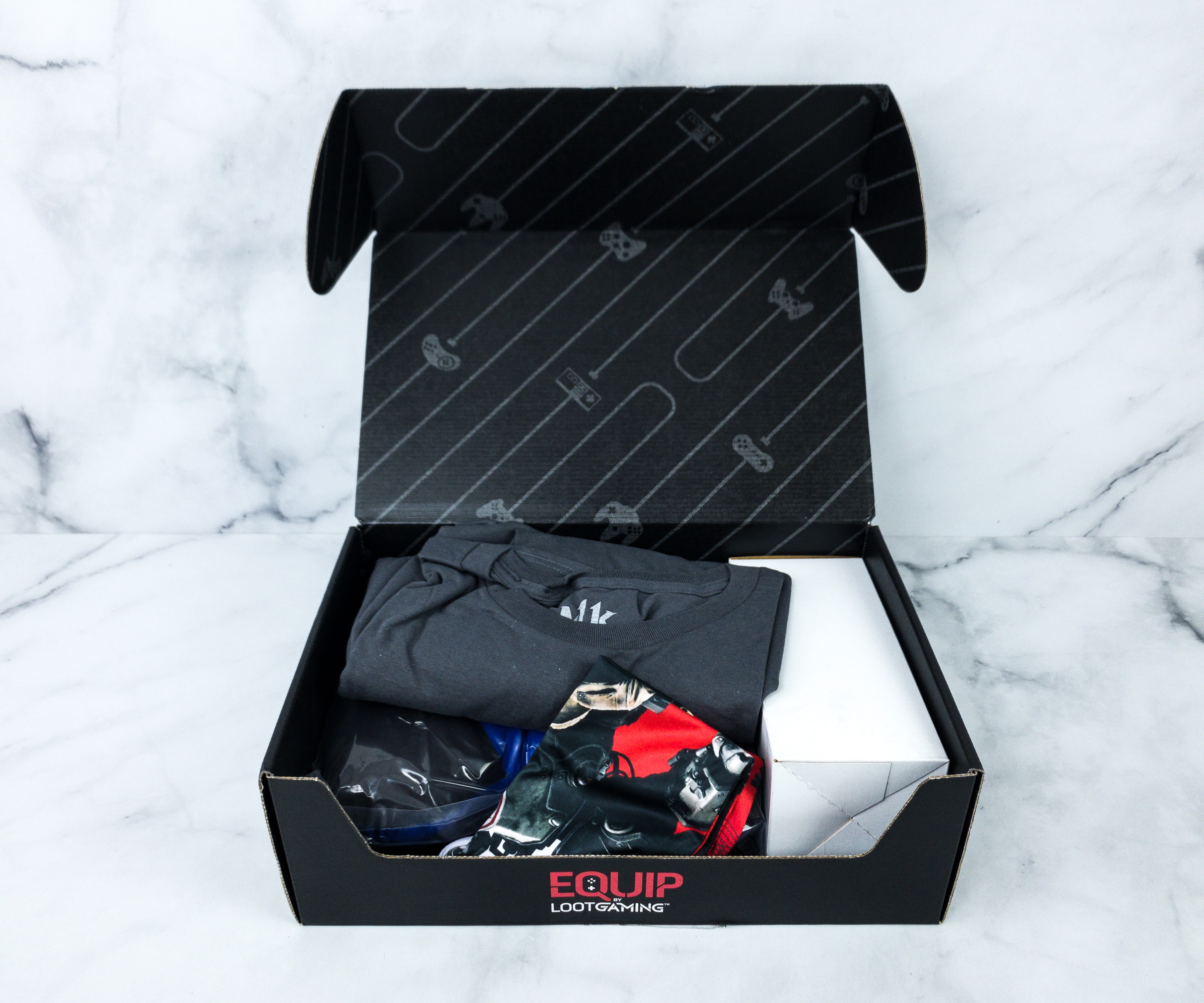 The box is quite full.
Some of the items came in individual packaging.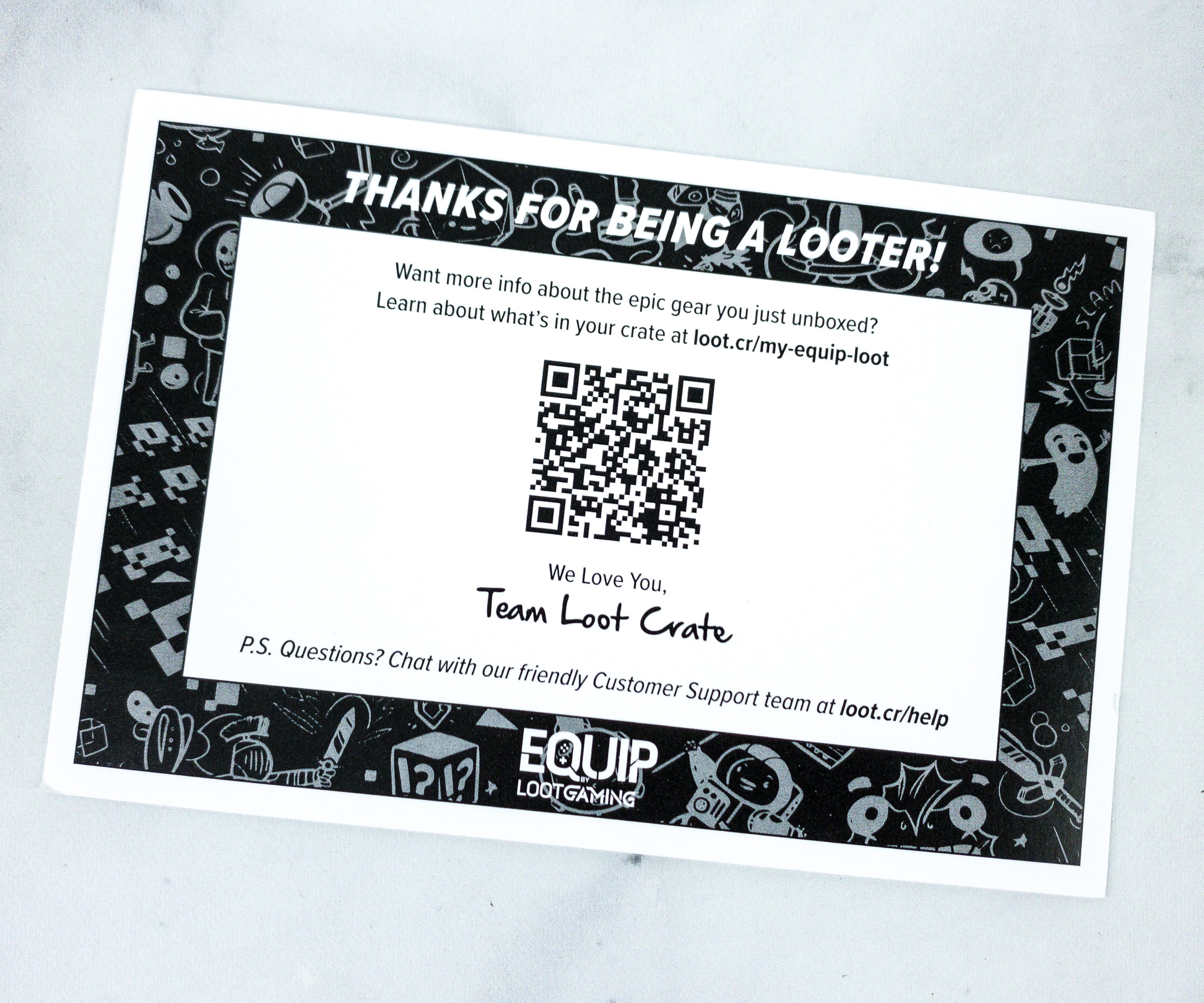 There's a card with a QR code that we can use to learn more about this crate. The theme for April 2020 is COMBAT!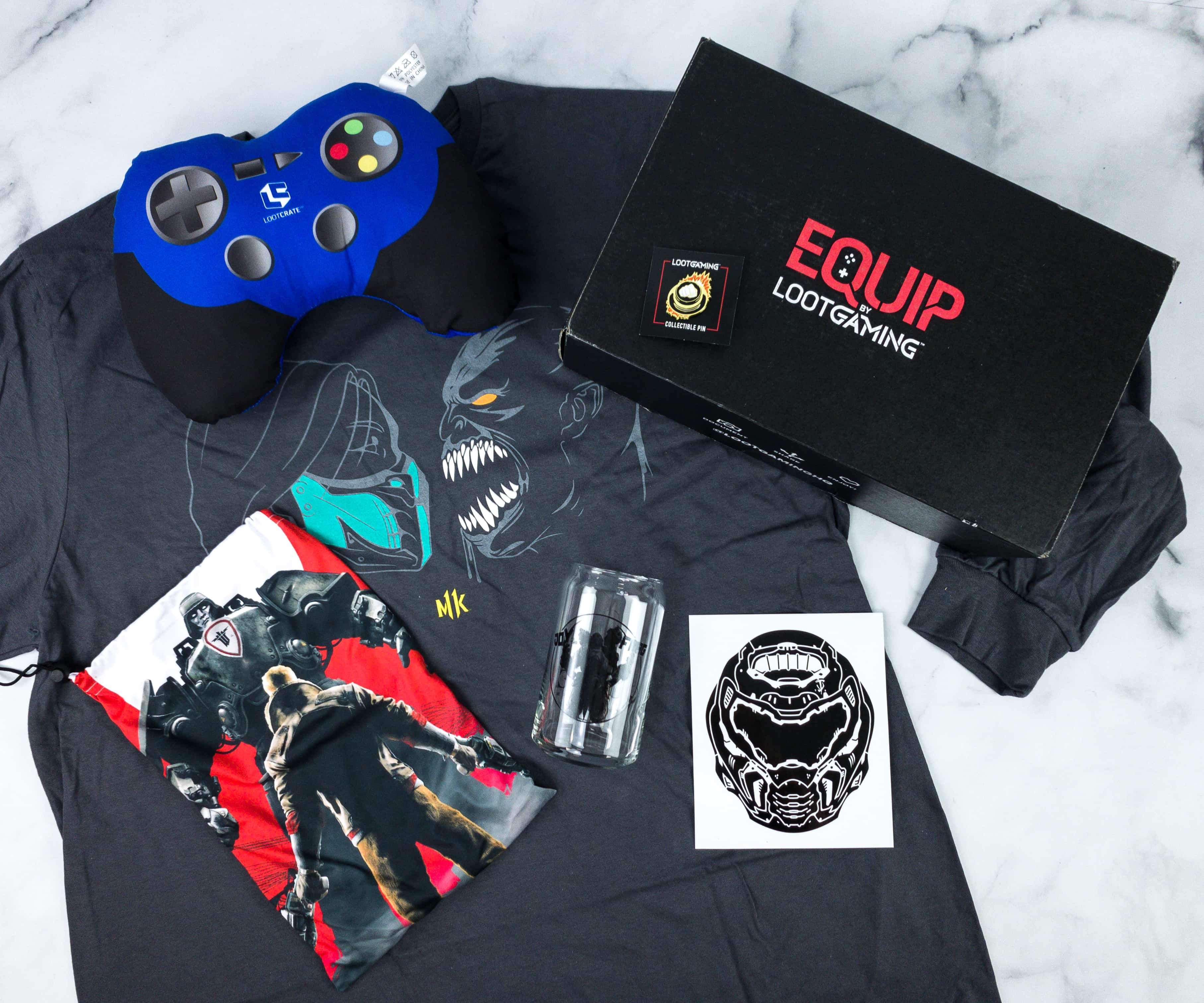 Everything in my box!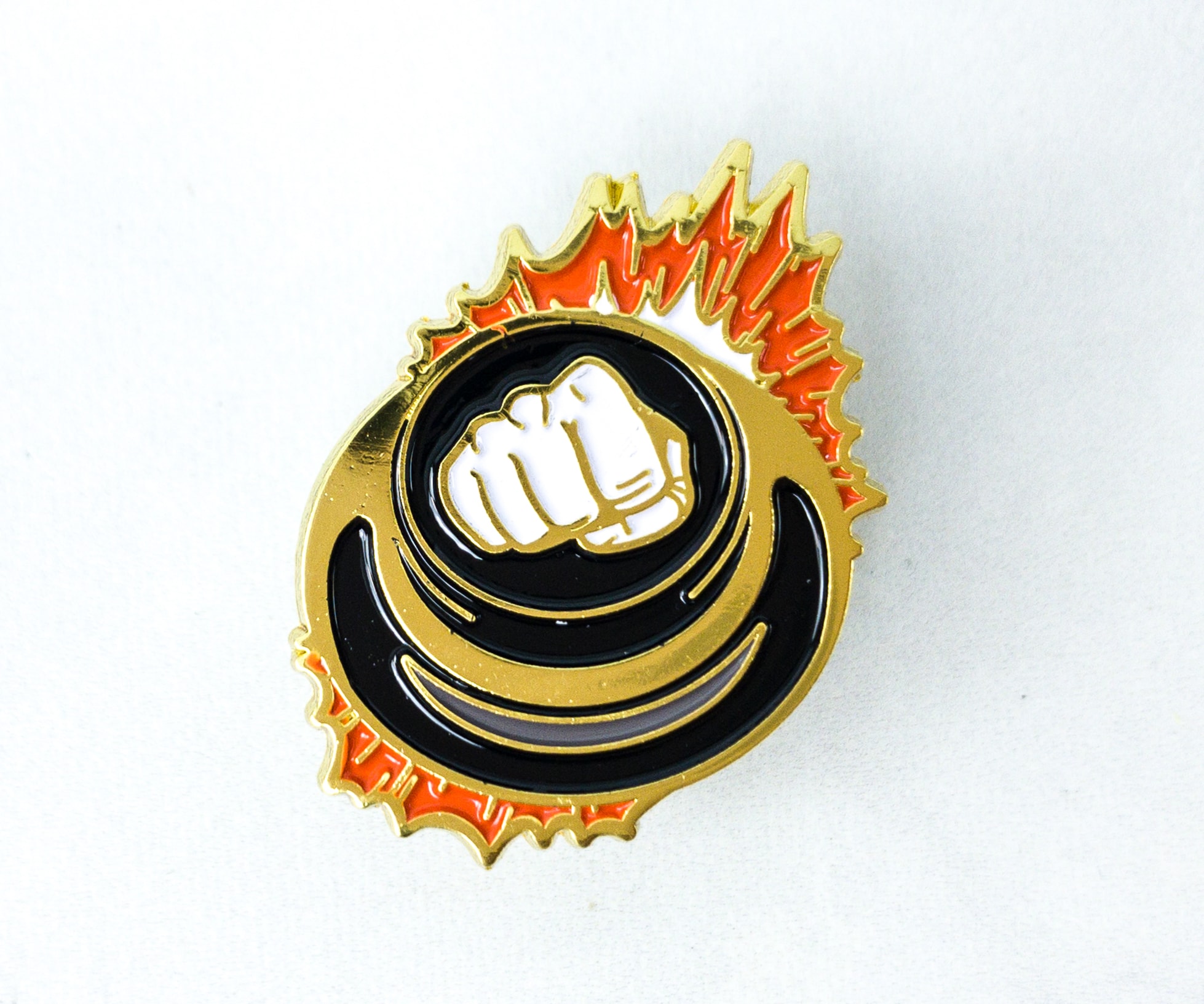 Combat Pin Variant. This is a variant of the Combat pin that I also got from the Loot Gaming March 2020 box. It looks fiercer than the first one I got! The aura around the button with a closed fist looks like flames as well! ?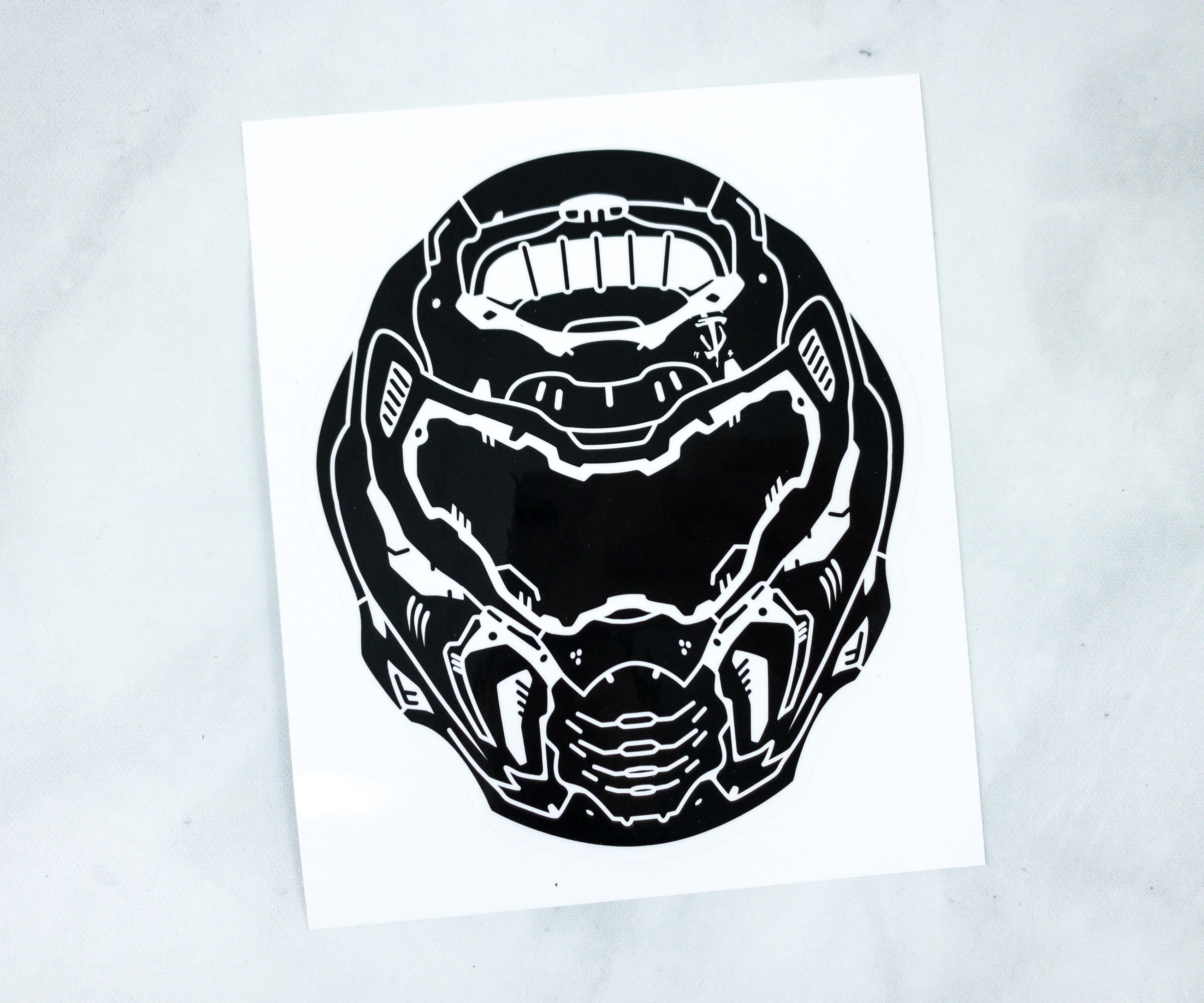 DOOM Decal. From DOOM Eternal, here's a cool decal that features the Slayer's helmet. It's a Loot Crate exclusive item!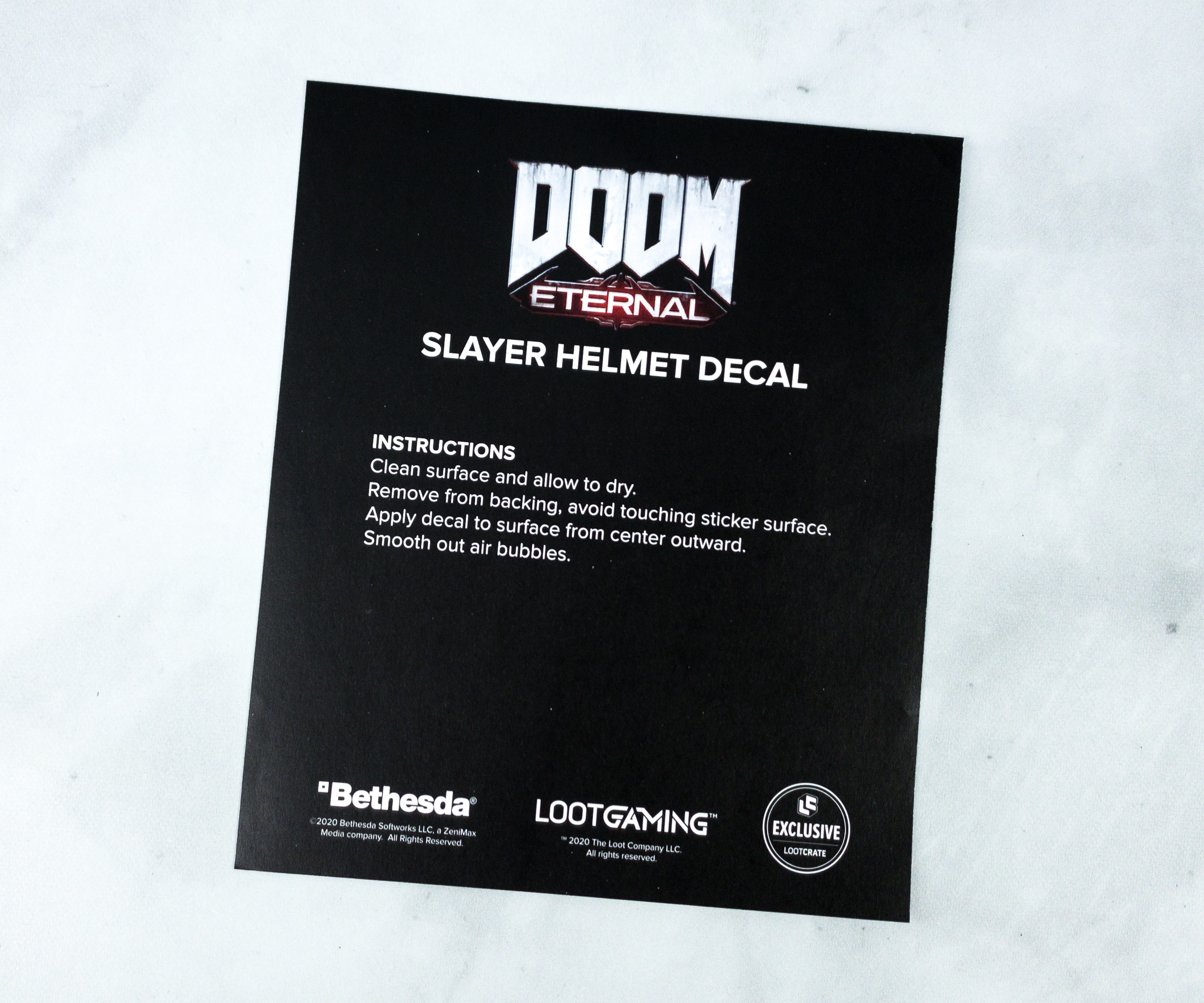 The backside includes instructions on how to use and apply the decal on surfaces.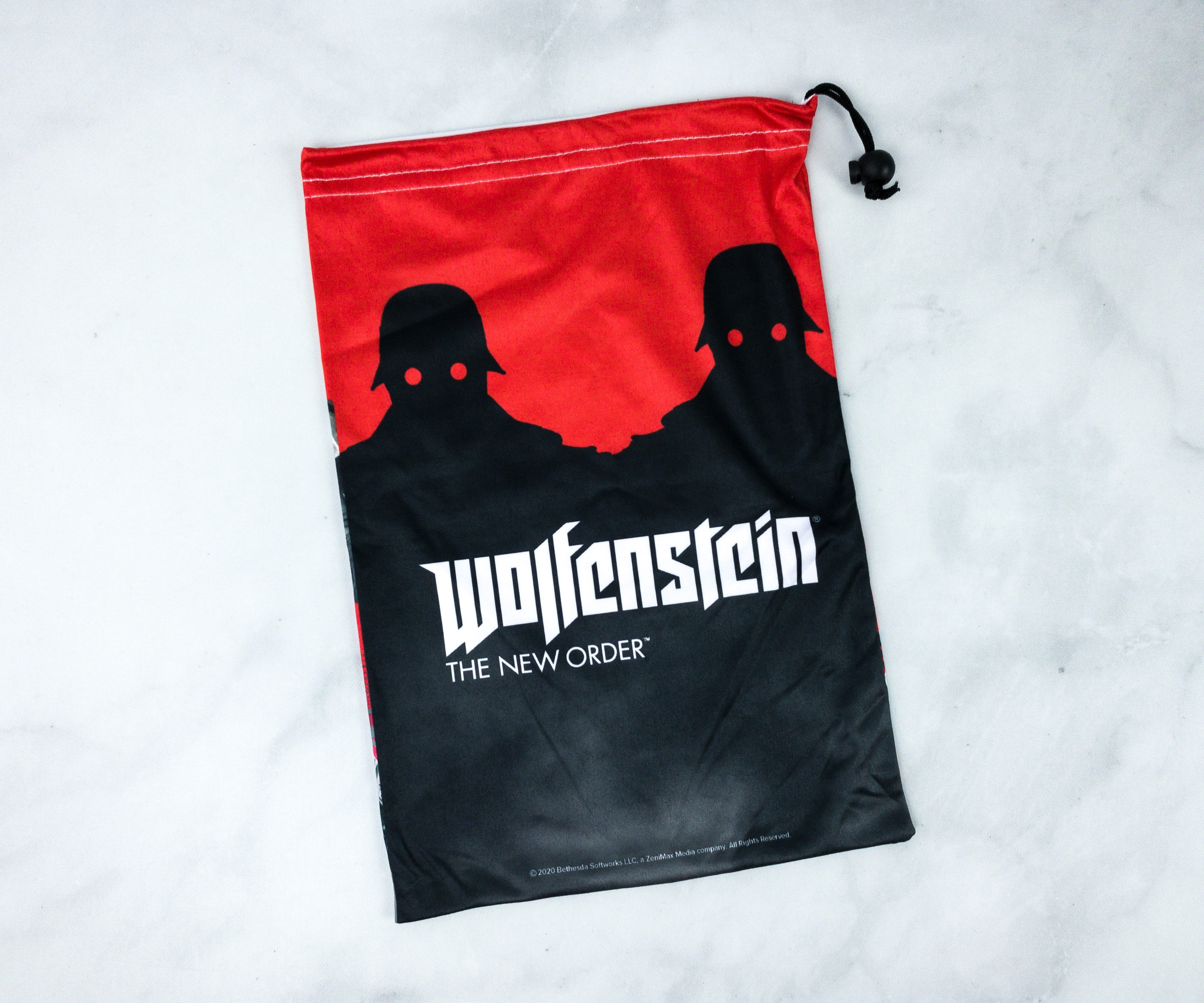 Wolfenstein: New Order Tablet Bag. The next item features the game Wolfenstein: The New Order, an action-adventure first-person shooter game set in an alternate history 1960s where the Nazis won WWII. It follows the war veteran William "B.J." Blazkowicz and his efforts to stop the Nazis from conquering the whole world.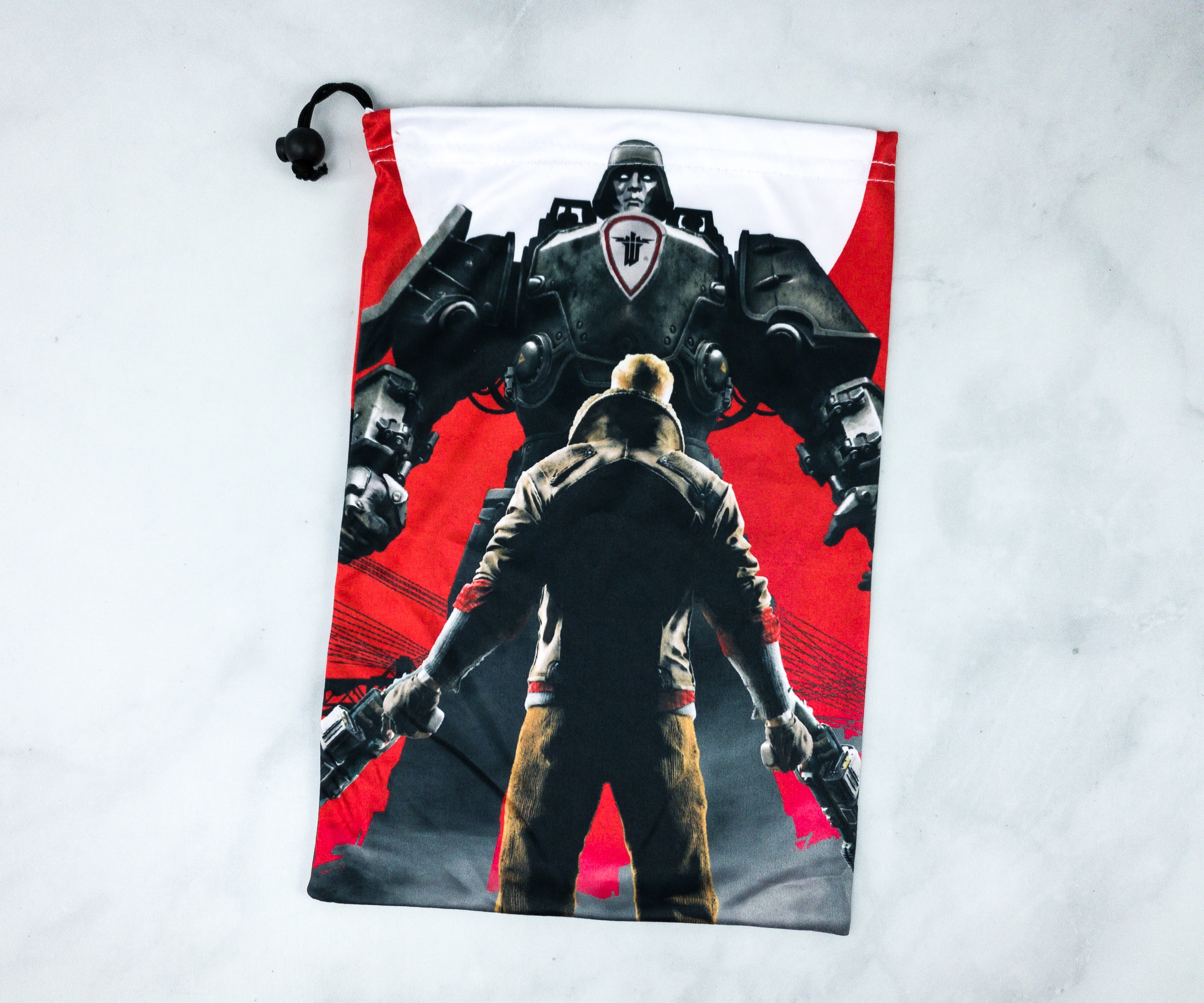 The tablet bag fits standard-sized tablets. It can also secure its contents as it comes with an easy-to-adjust cord stopper.
Controller Pillow. This controller pillow is perfect for all gamers who spend all day and night playing!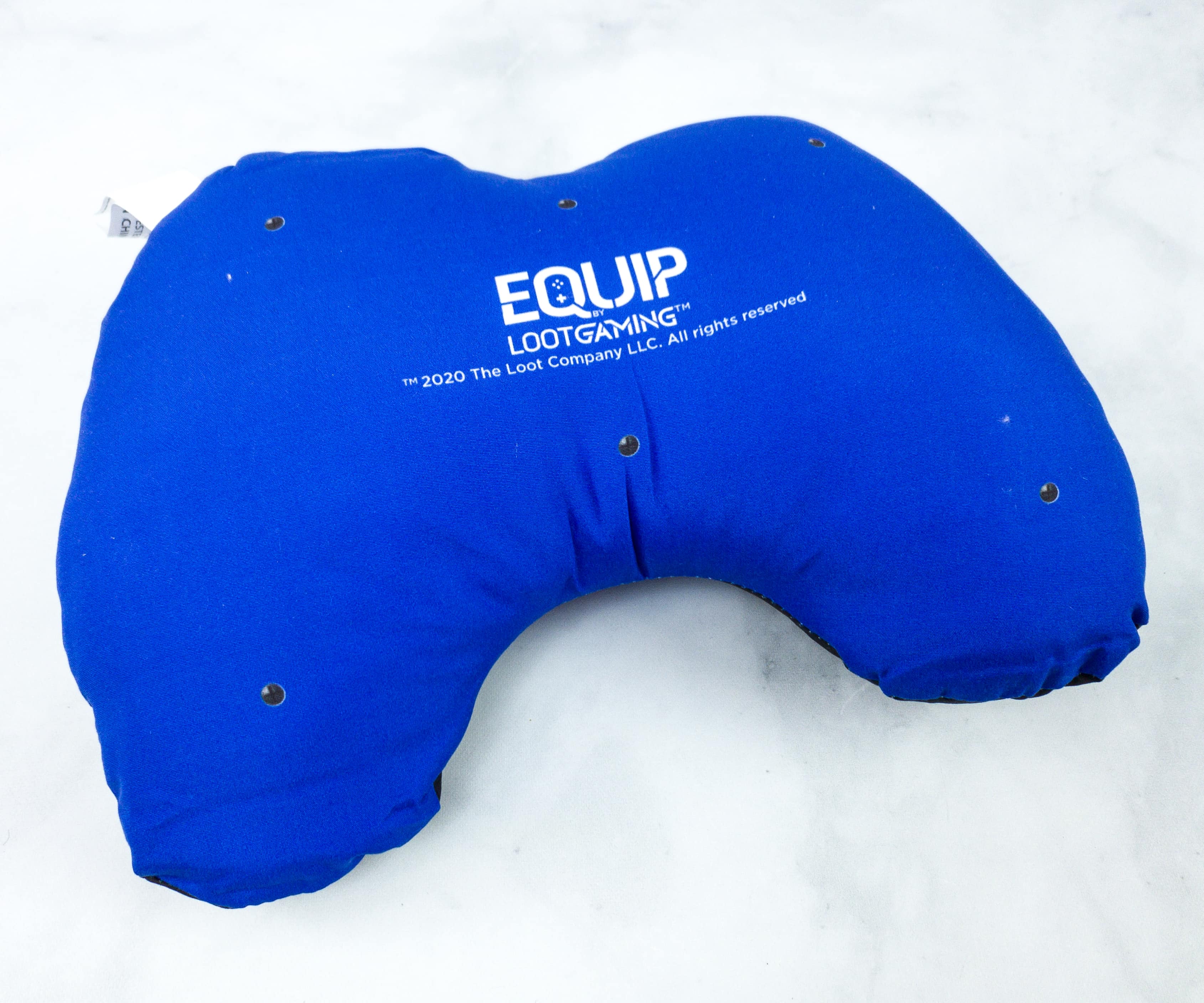 The cute controller pillow resembles that of a Playstation 3's.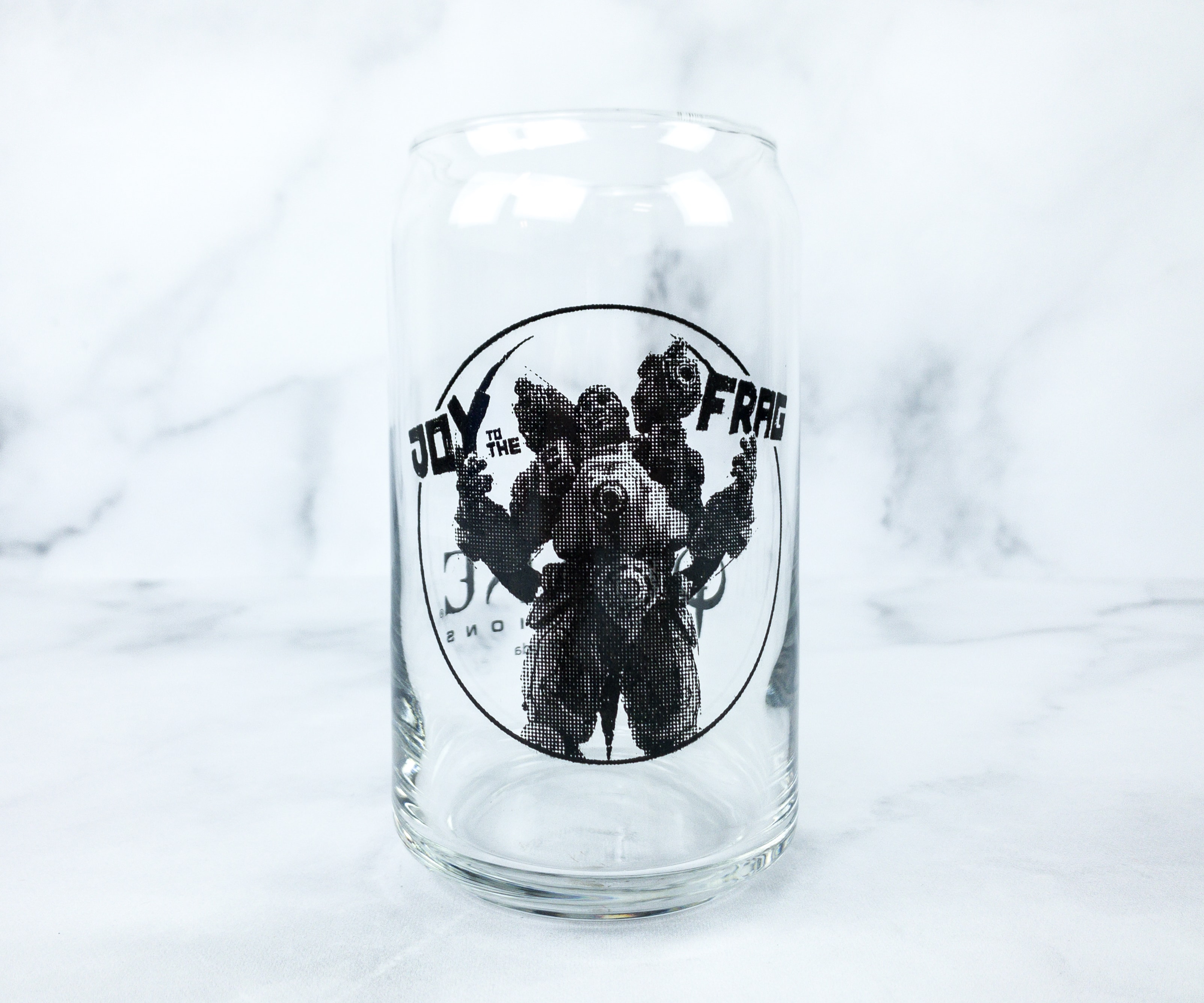 Quake Champions Glass. Another first-person shooter game featured in this month's Equip box is Quake Champions! It comes as a print on a glass!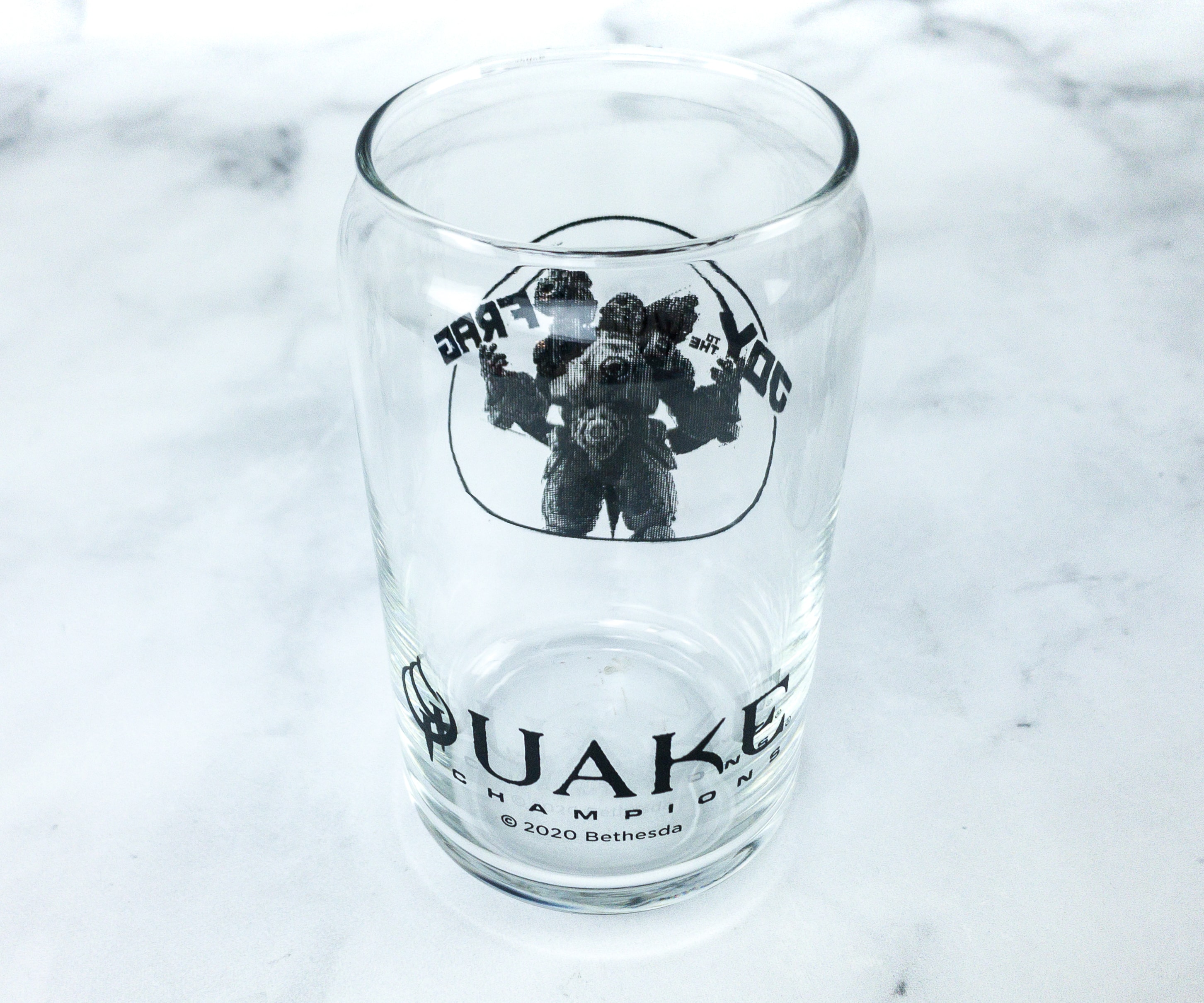 The glass looks cool! With the curve near the rim, it looks like it's can-shaped!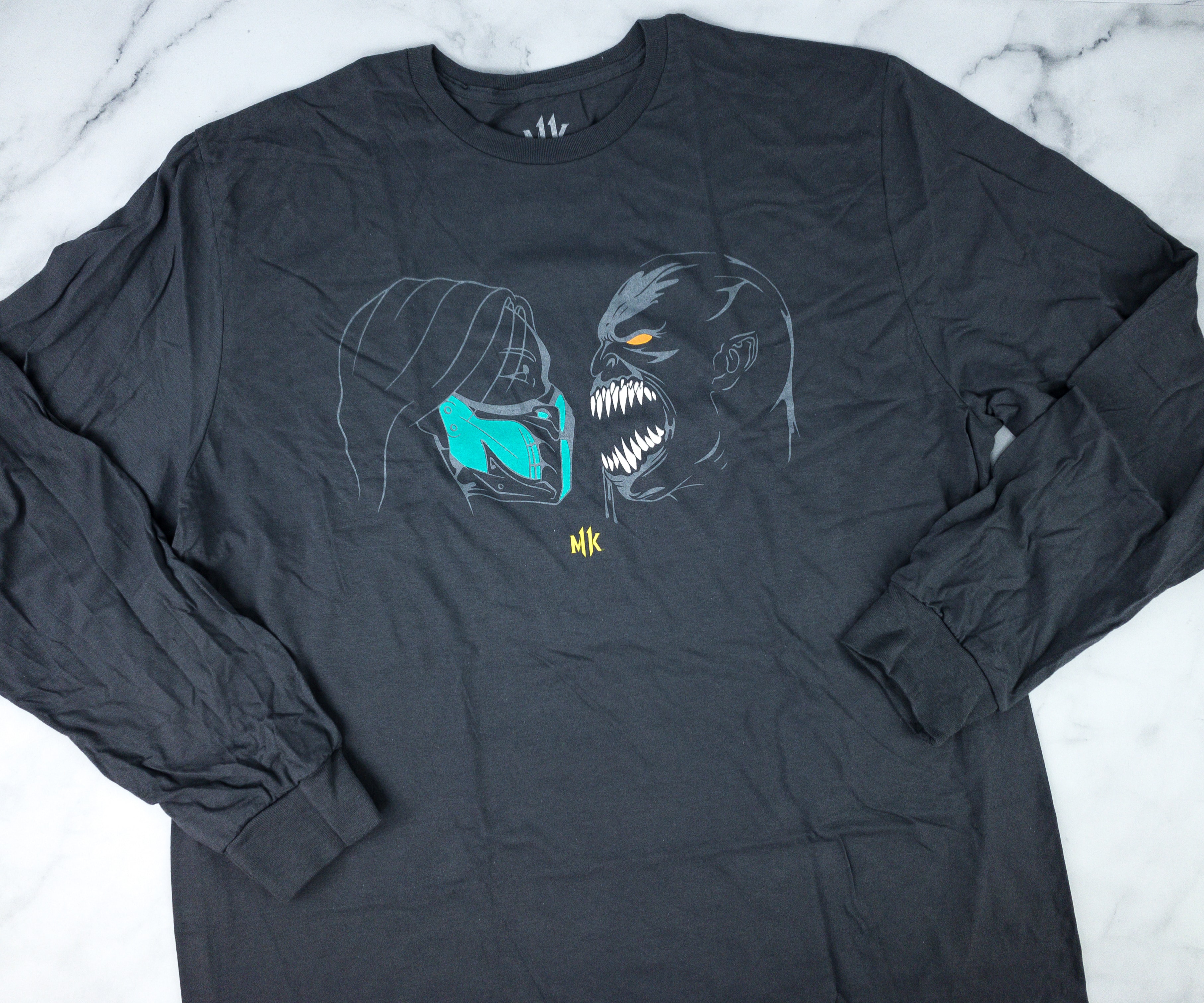 Mortal Kombat 11 Long Sleeve T-Shirt. This month's wearable is a long-sleeved t-shirt that features Mortal Kombat 11!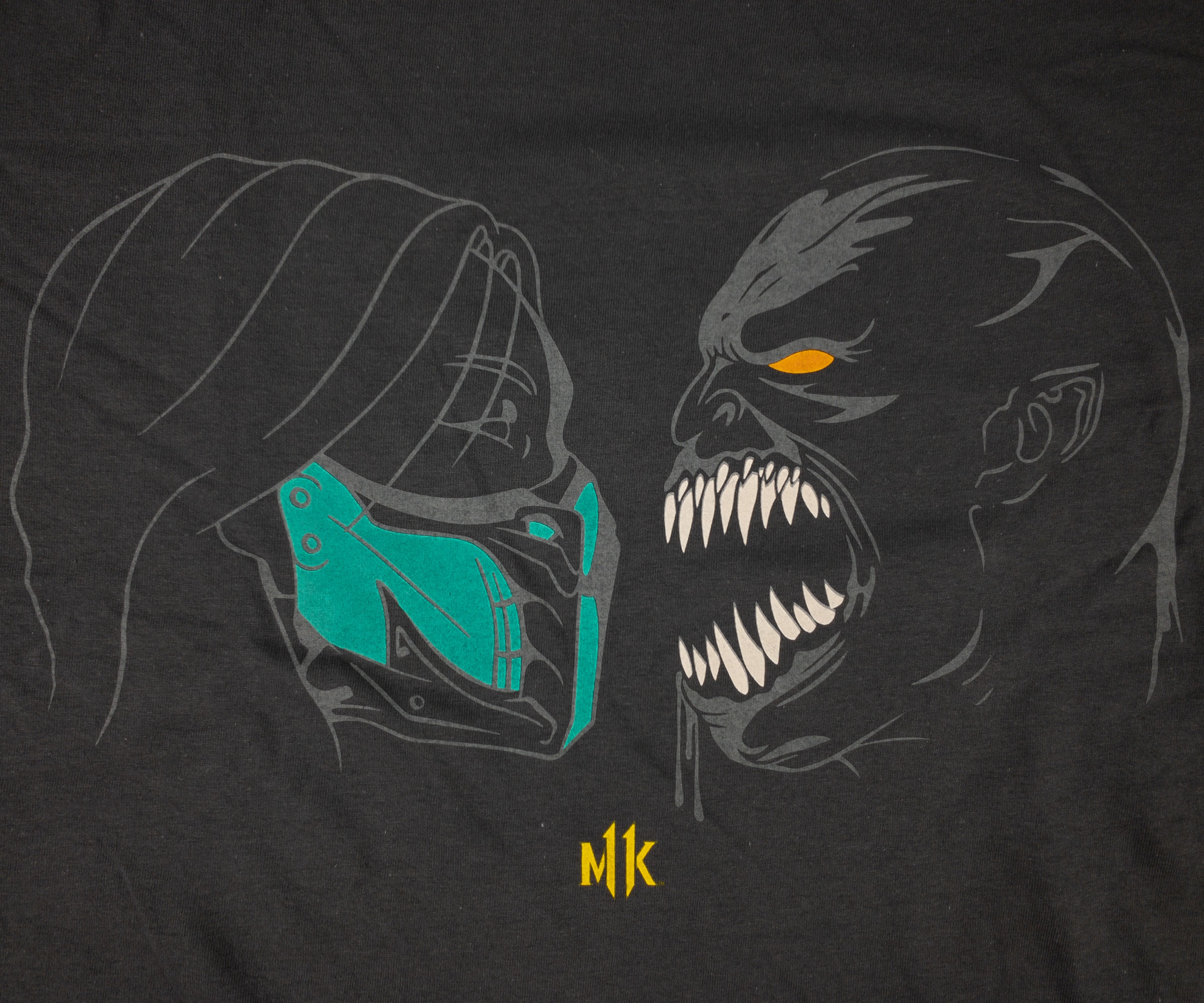 The main design features the characters Frost and Baraka. They're facing each other and it looks like they're getting ready for combat!
This box features different games, from first-shooter games to fighting games, and even retro ones! Gaming merchandise collectors will love this box that sends out cool pins, figures, wearables, and other items that can be functional or great for display. I really like the MK11 shirt, the print is amazing and the fit is just right. It's also great that I didn't get any dupes from other Loot Crates!
What do you think of this month's box?