Elephant Books is a monthly book club for kids that delivers brand new, hardcover children's books to your door monthly. The entire experience – from books wrapped with traditional Kraft paper and grosgrain ribbon to engaging reading tools for children and parents – is designed to create special reading moments for families and life-long memories.
DEAL: Get 20% off your first box! Use coupon code HELLO.
The books were sealed in a brown kraft paper with an orange grosgrain ribbon. It also looks like a perfect gift, and we're ready to unwrap it!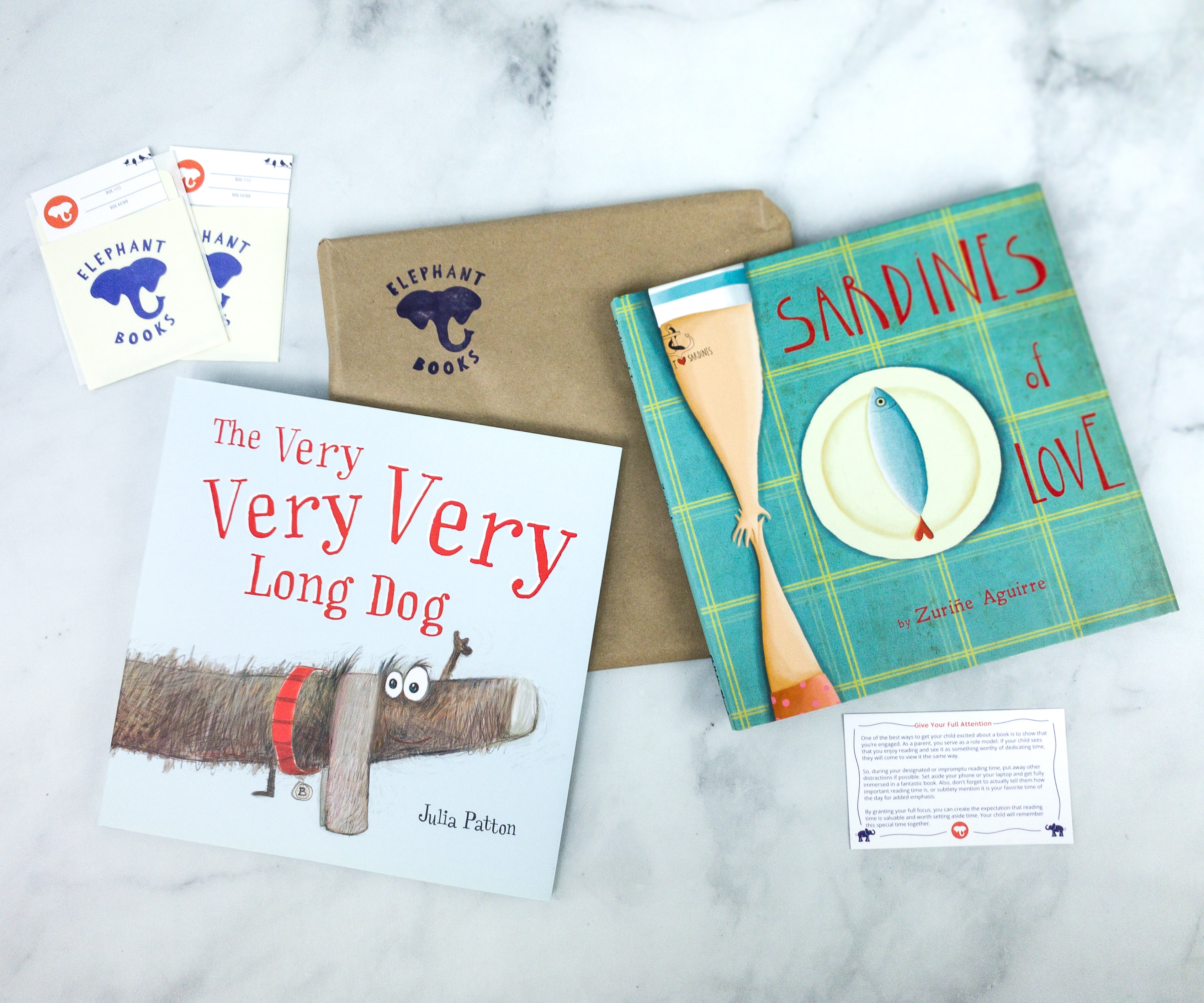 Everything in my box!
There's a note that shares tips on how to give your full attention to reading time with kids.
There are library book cards that we can stick to each book if ever we are going to lend them to some friends!
Sardines of Love by Zuriñe Aguirre ($8.99)
Grandmother Lola hates sardines, but Grandfather Lolo loves them. He eats them every day! When she runs out of sardines one day, Lola can't bear to think of Lolo going hungry. She decides to go fishing– with unexpected results! What on earth will Lola eat when she discovers that sardines are the only food on offer? And what will Lolo do when he finds out that his beloved Lola is missing?
The back of the book has the story synopsis.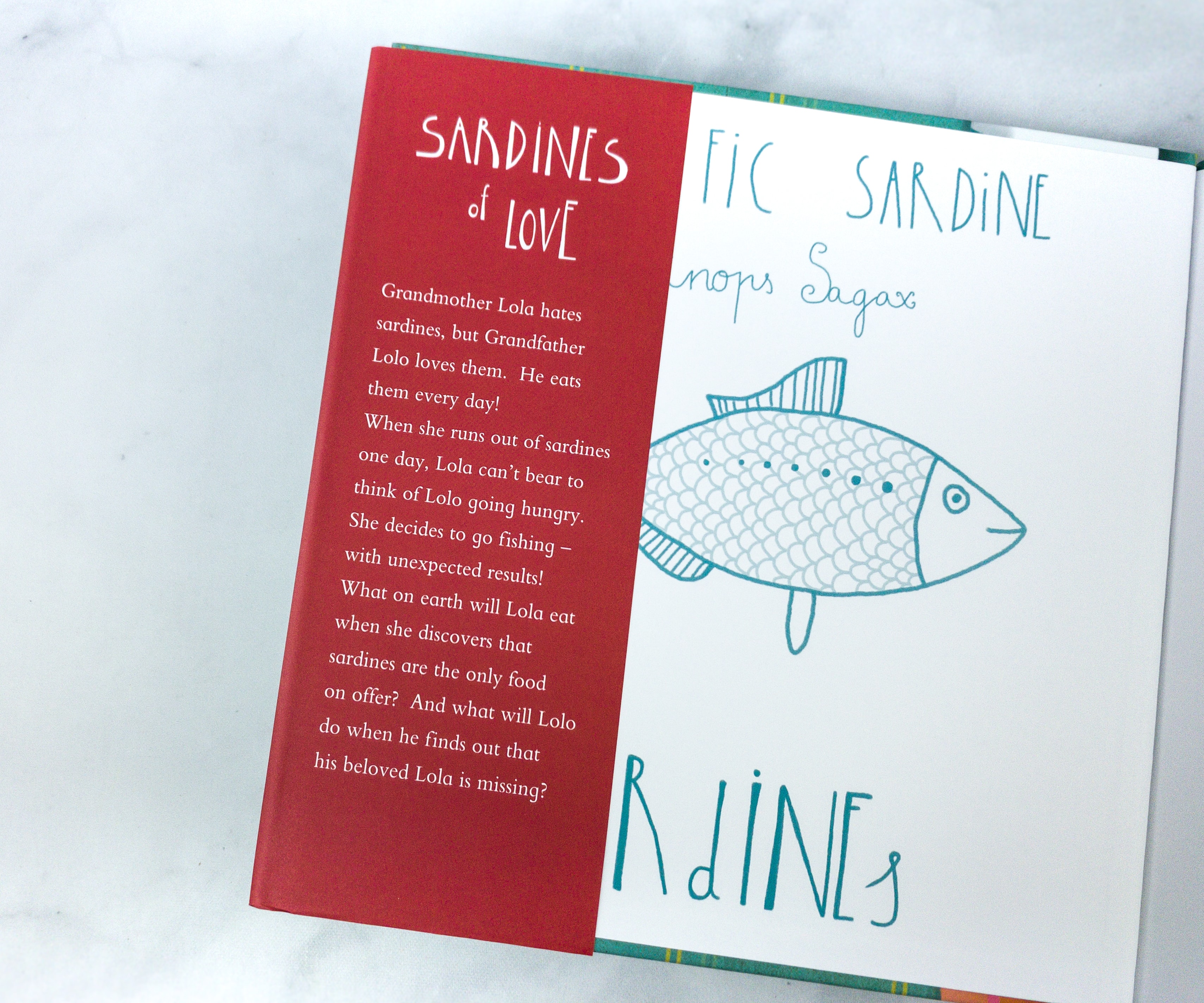 The same text is on the flap of the book's dust jacket. The endpaper has a drawing of a sardine as well!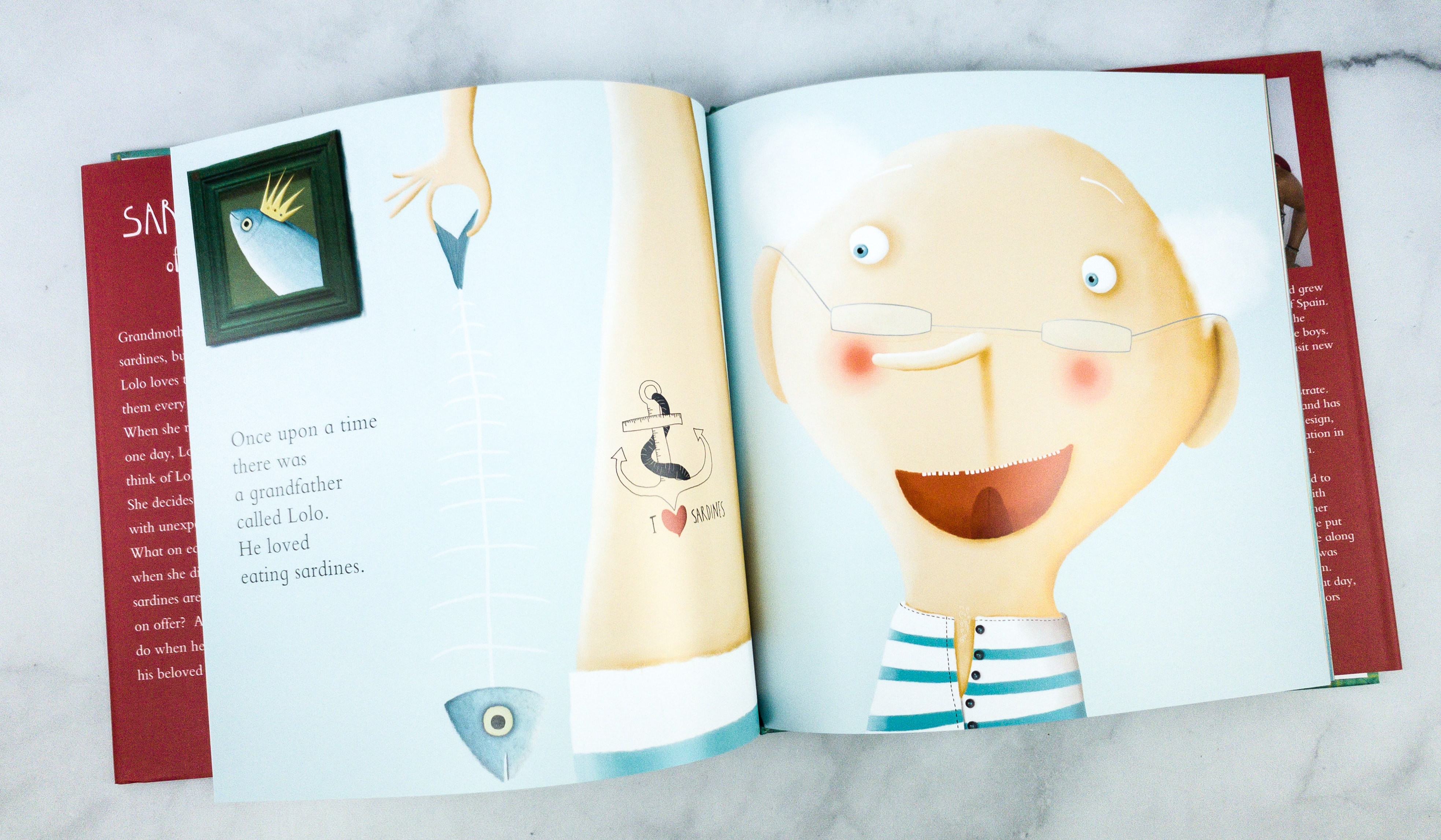 Big illustrations occupy the spread, easily capturing the interest of children.
The accompanying text is short and easy enough for young readers. The story is also pretty heartwarming, making it a great bedtime read.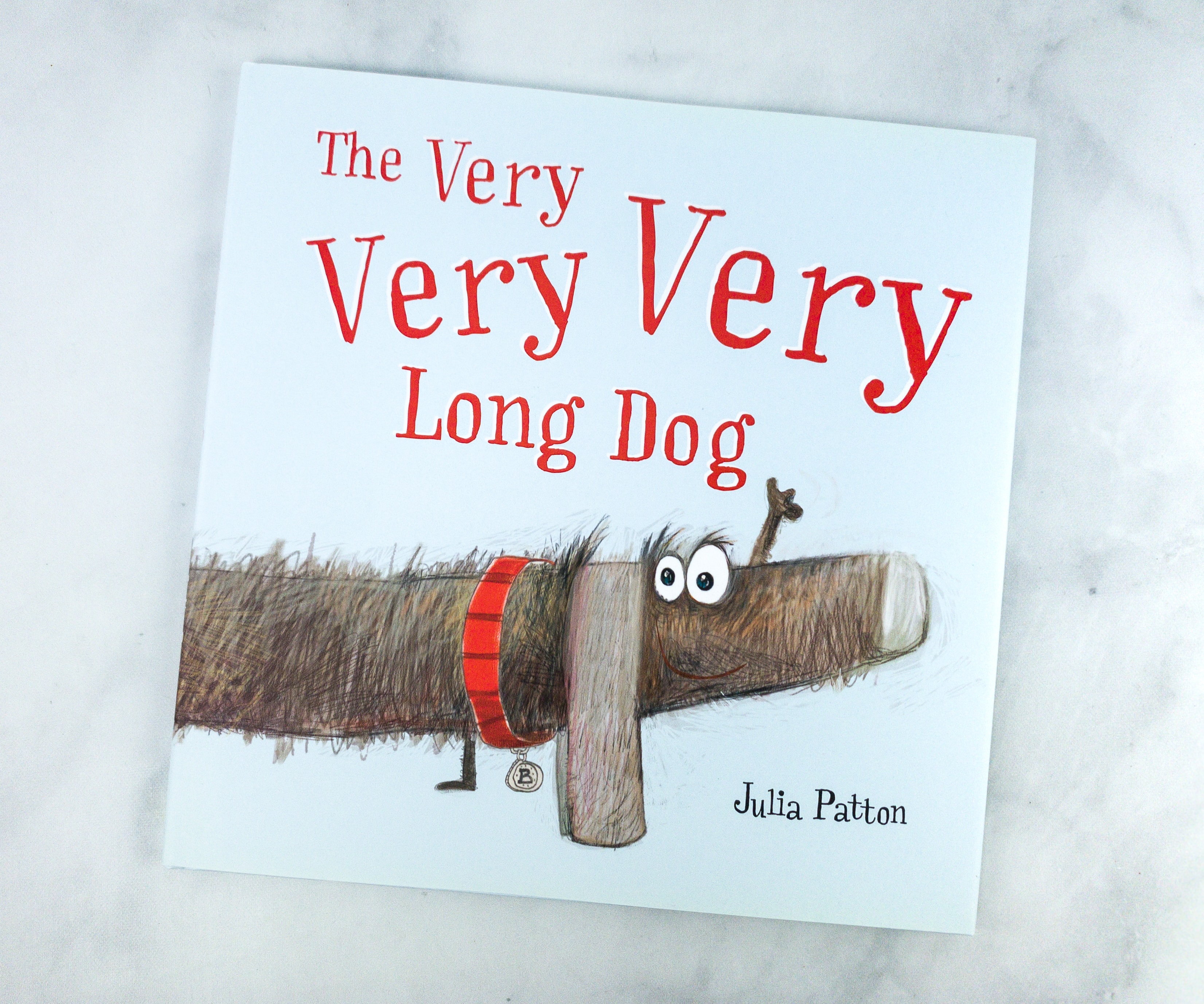 The Very Very Very Long Dog by Julia Patton ($12.59)
Bartelby is a very long dachshund who just wants a simple walk, but his bumbling bottom has a mind of its own!

"Oh, Bartelby!"

Bartelby is a very long and lovable dachshund who lives in a bookstore. He has a lovely set of friends who take him for walks through the city, but he has no idea that his bumbling backside leaves a trail of destruction and accidents behind him. Embarrassed that he has no control over his back end, Bartelby vows to never leave the cozy bookstore again. Can his friends help him find a way to help himself?

This beautifully illustrated picture book features silly fun along with an important message: that we love our friends not in spite of their flaws, but because of them.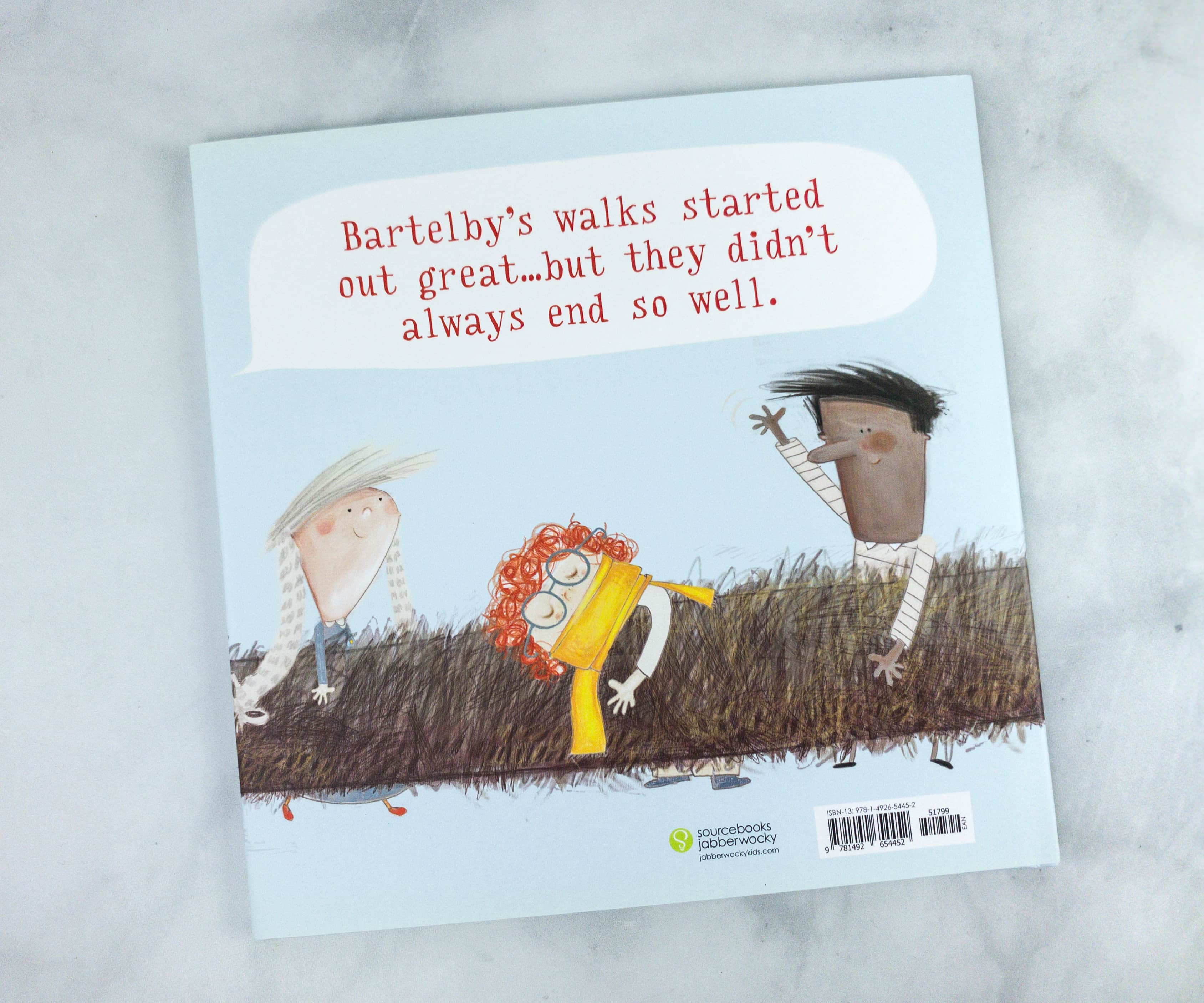 The front cover shows us Bartelby. His body extends to the back of the book, and there are also his 3 friends!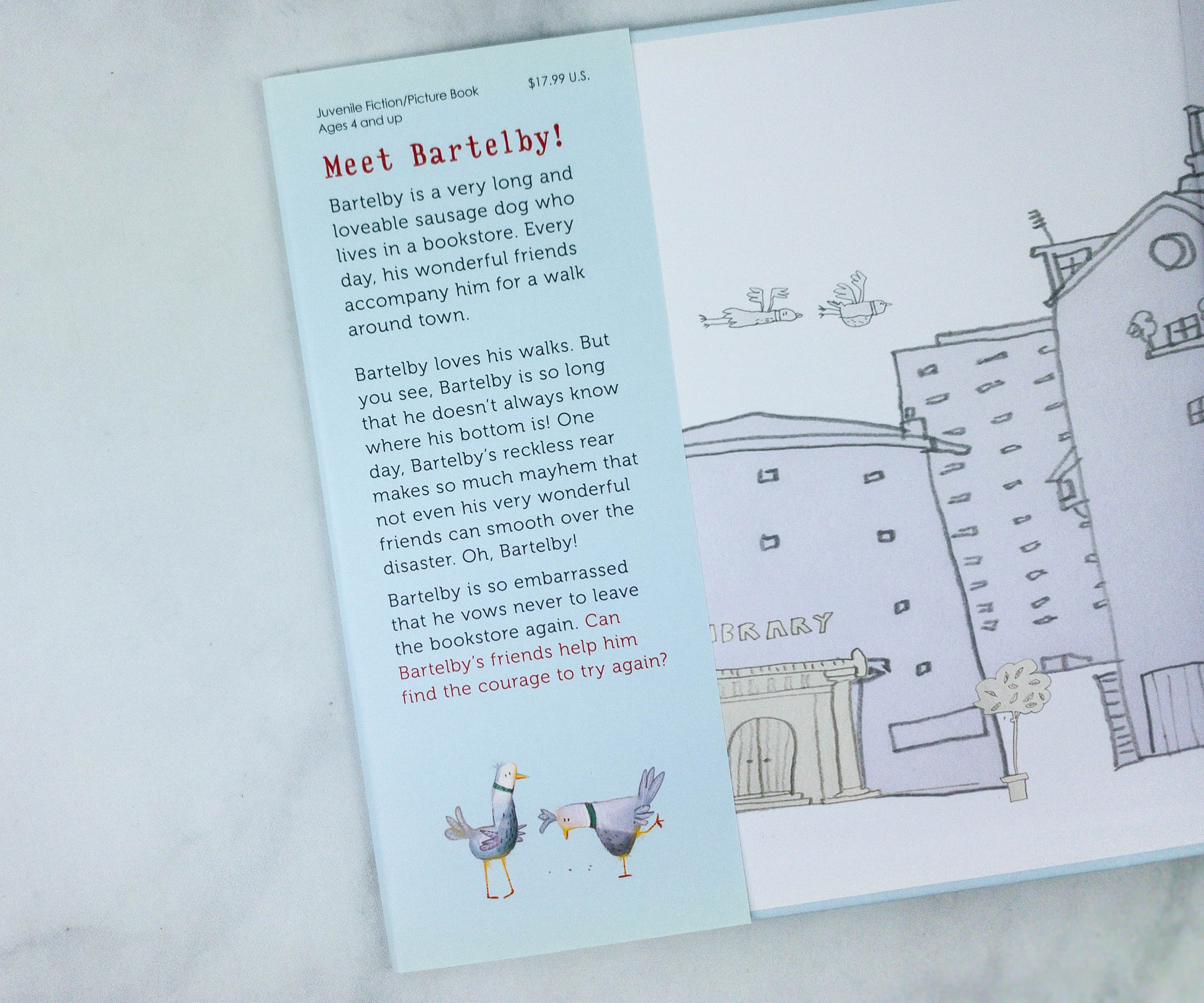 The flap of the dust jacket gives us a sneak peek to the story. The endpaper also has drawings of buildings in his neighborhood!
Bartelby is a long dachshund and the main character of the book. The illustrations are fun, and they were creative in showing Bartelby's struggles with his long body.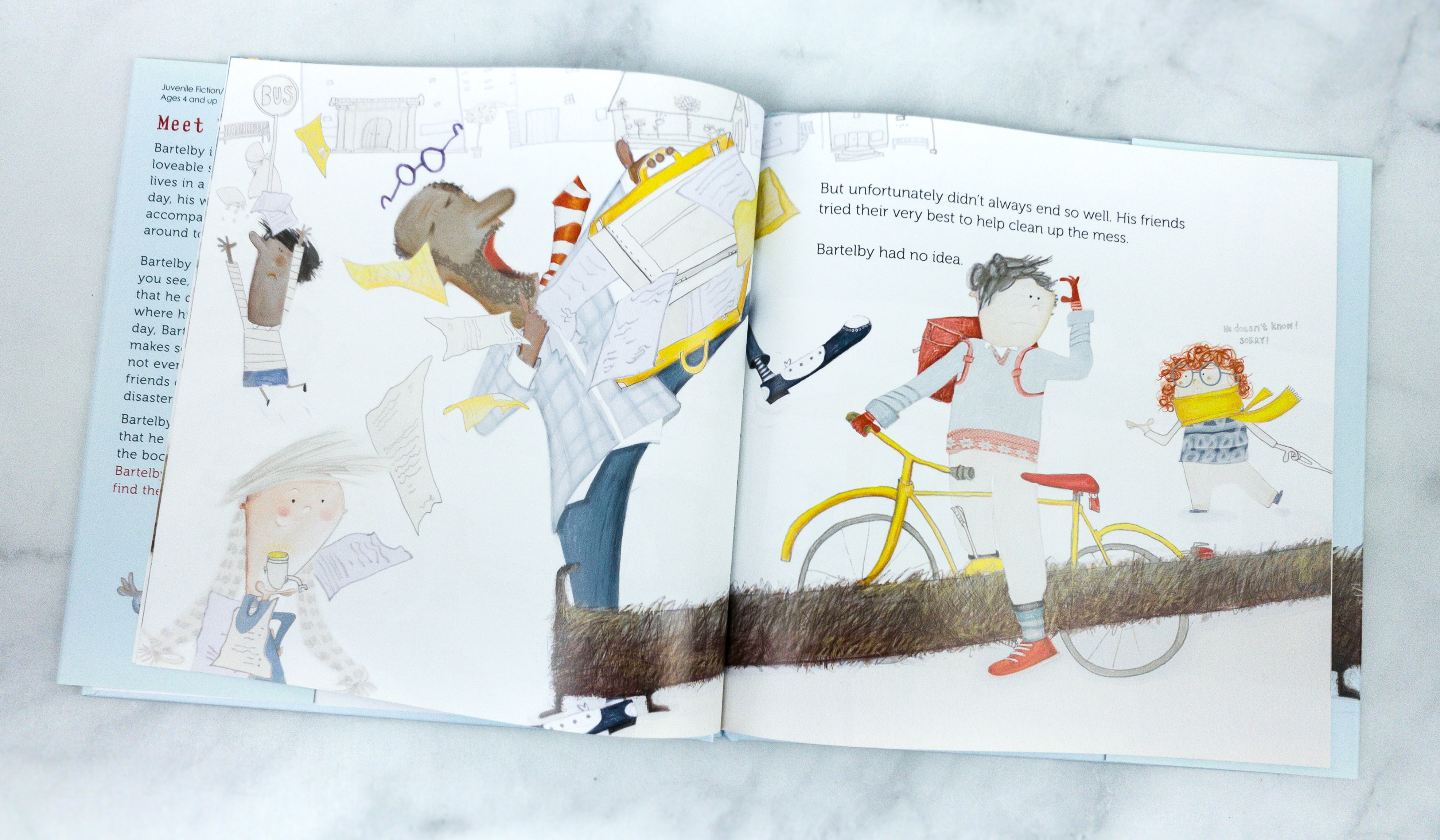 This is a great read for dog lovers. It also has lessons about friendship that kids and even adults can learn from.
We always look forward to great children's reads from Elephant Books! Their book picks are fun and packed with lessons, as well as adorable illustrations. This month, the story of Lolo and Lola easily captured my kids' attention. It's an unexpectedly warm story! The story of Bartelby was also a hit. It's another great read for dog lovers! All in all, both books are lovely and my kids love to read them over and over again!
What do you think of this month's box?