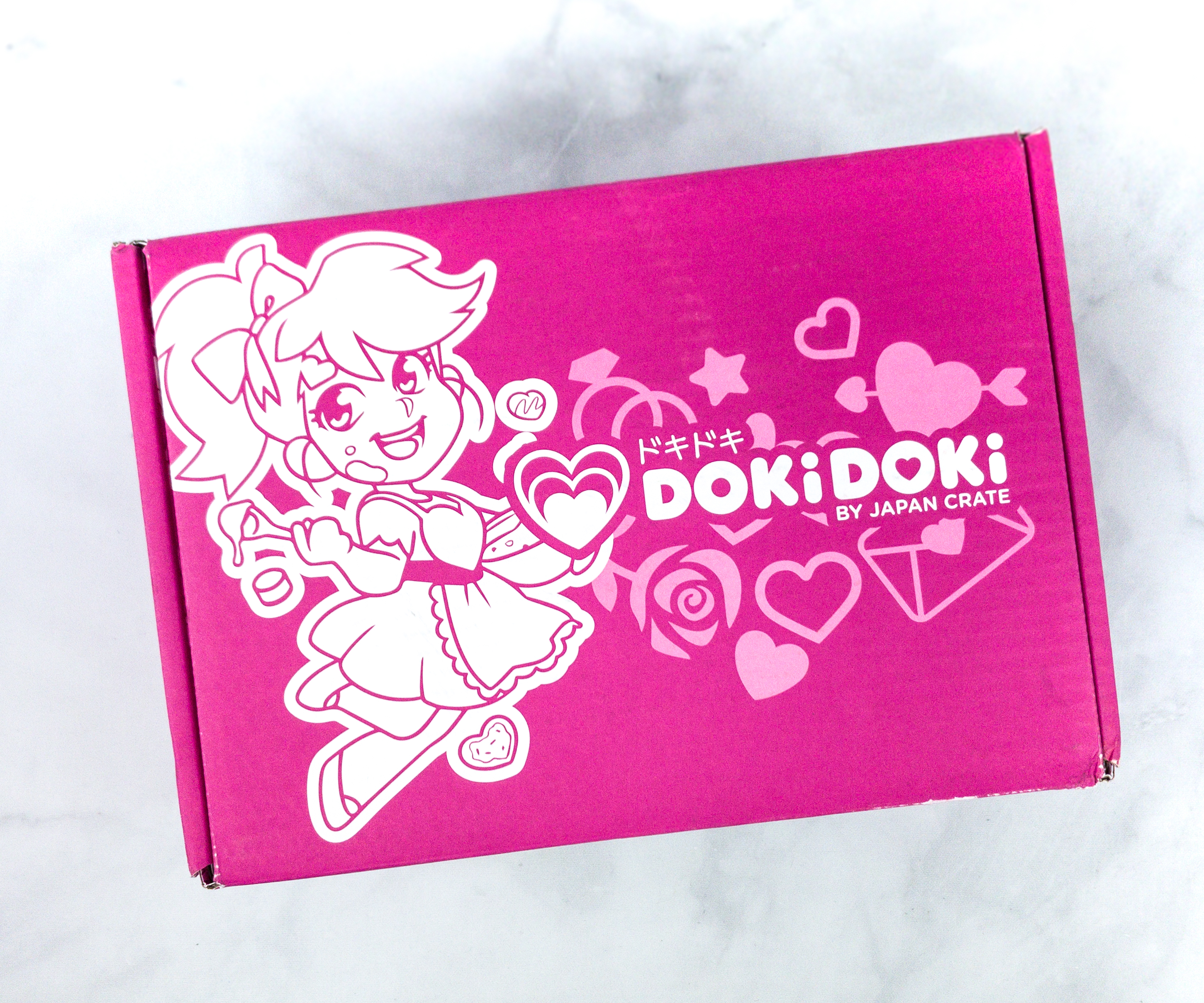 Doki Doki is a monthly kawaii subscription box from Japan Crate. You can subscribe to the box for $35 each month. Every month, you'll receive super cute themed Japanese items – accessories, stationery, plushies, and other adorable Japanese goodies.
DEAL: Use coupon code HELLO to save $3 on your first box!
The interior of the box is filled with doodles.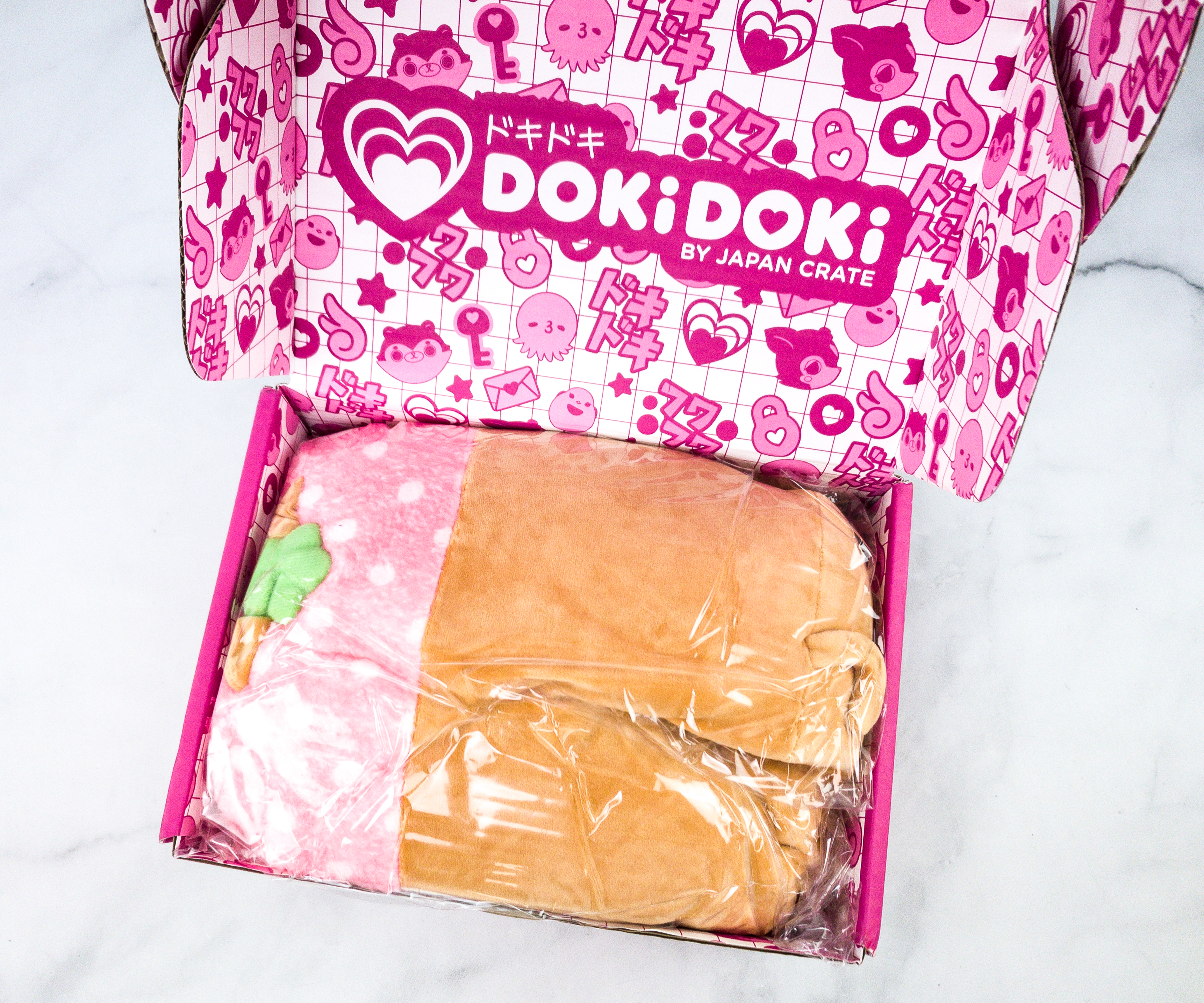 The box is full to the brim. Most of the items were also wrapped in plastic.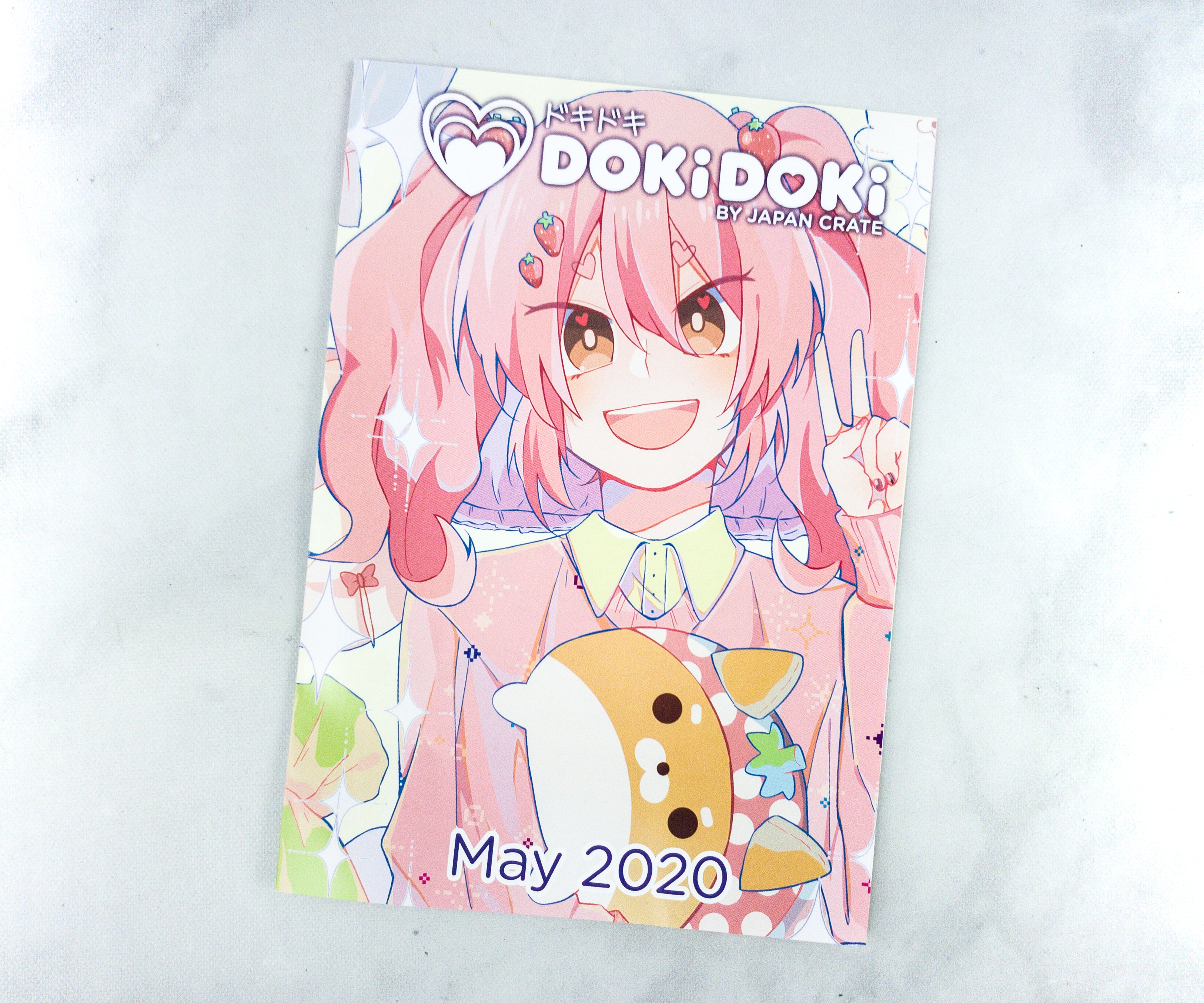 The box includes a booklet with kawaii cover art!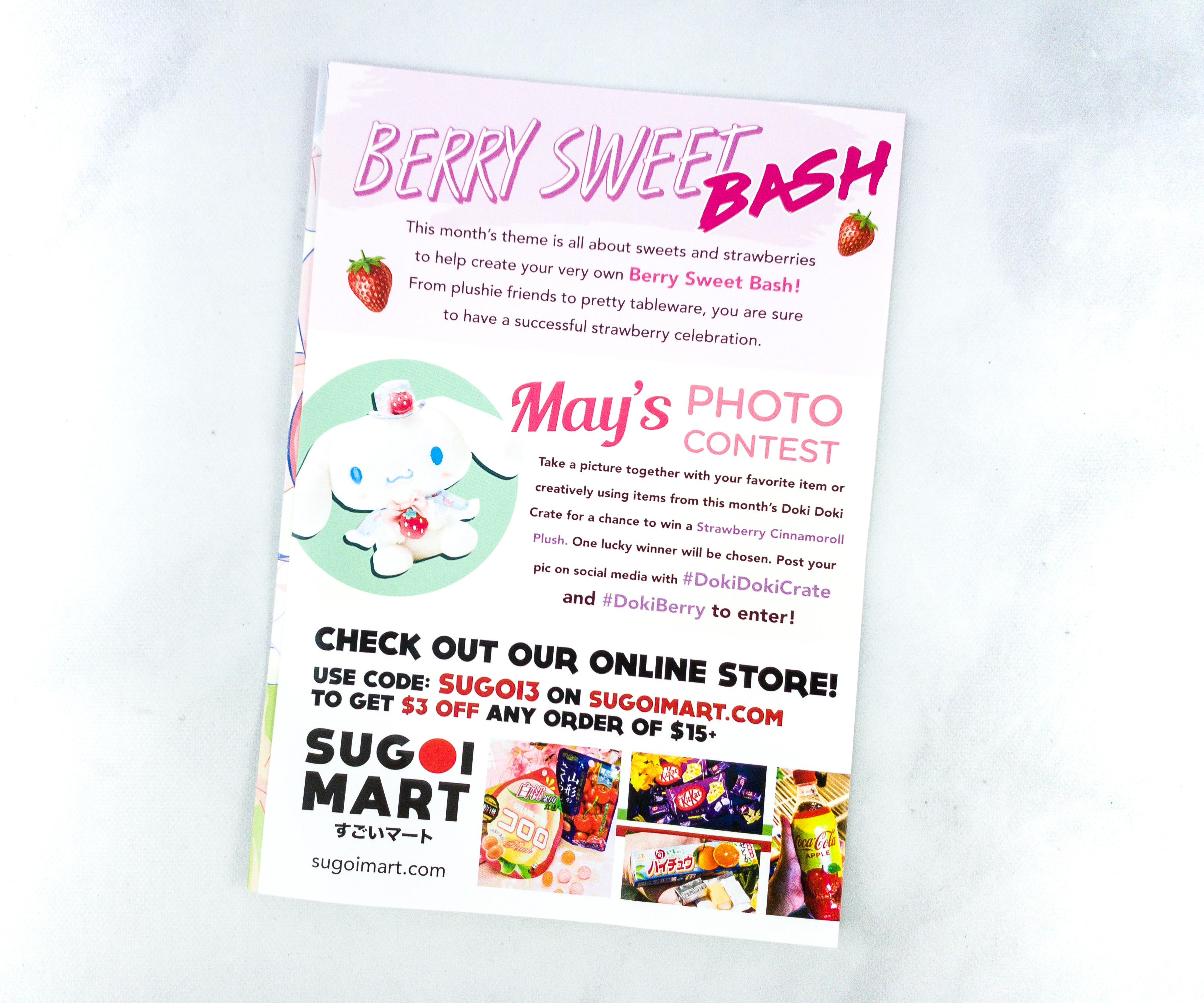 May 2020 theme is BERRY SWEET BASH.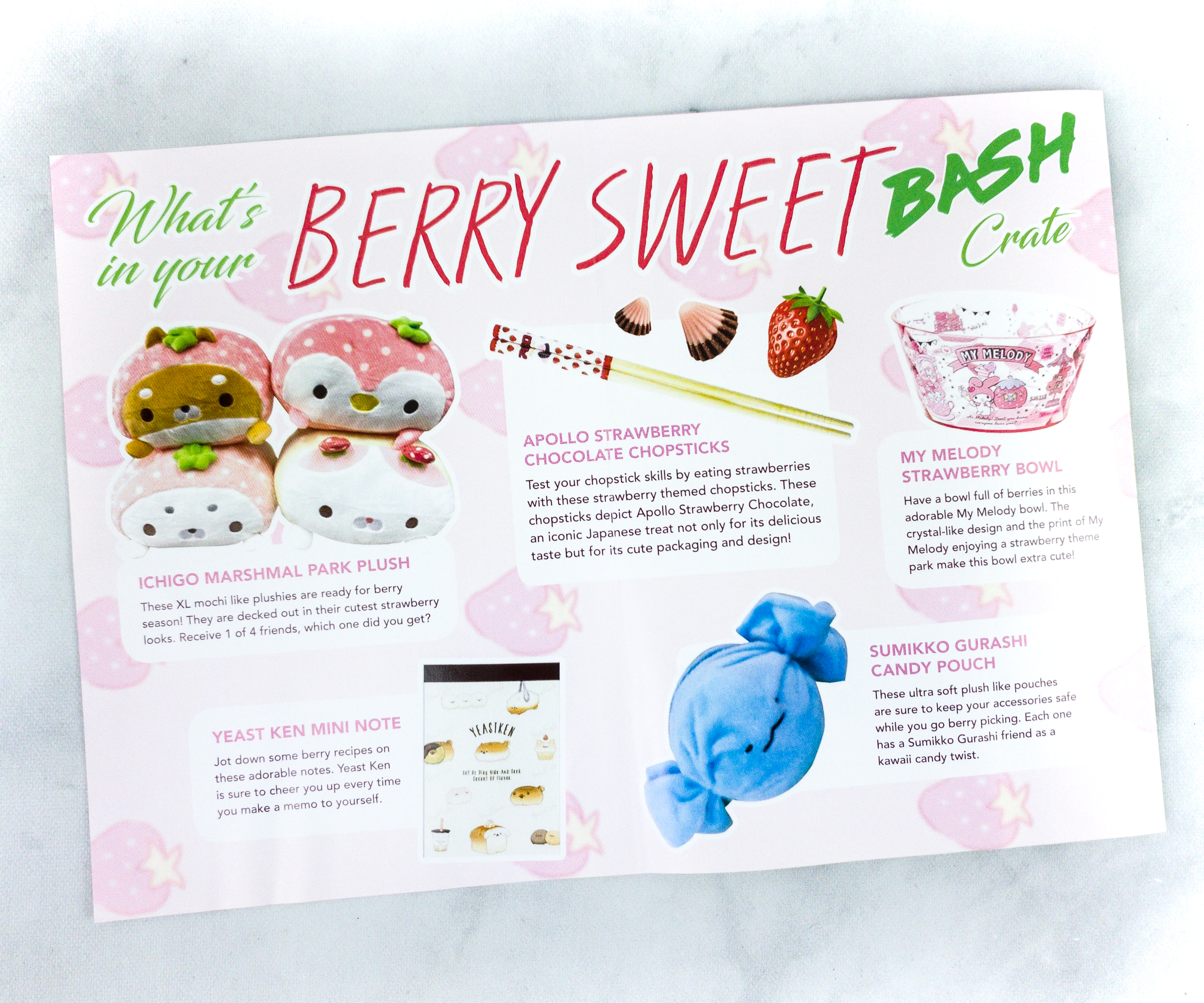 Inside, there are photos of the items, plus a brief description of each.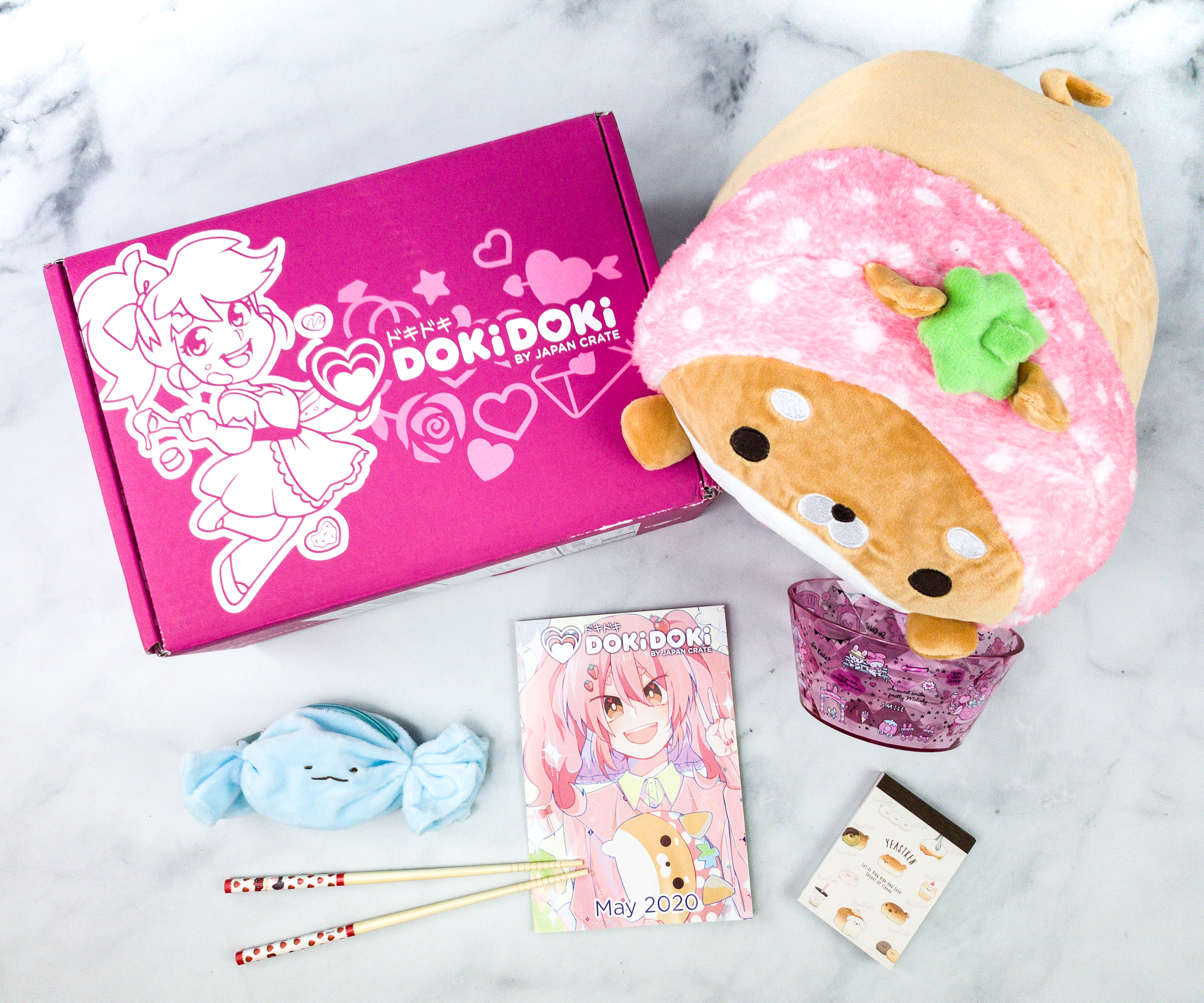 Everything in the May 2020 box!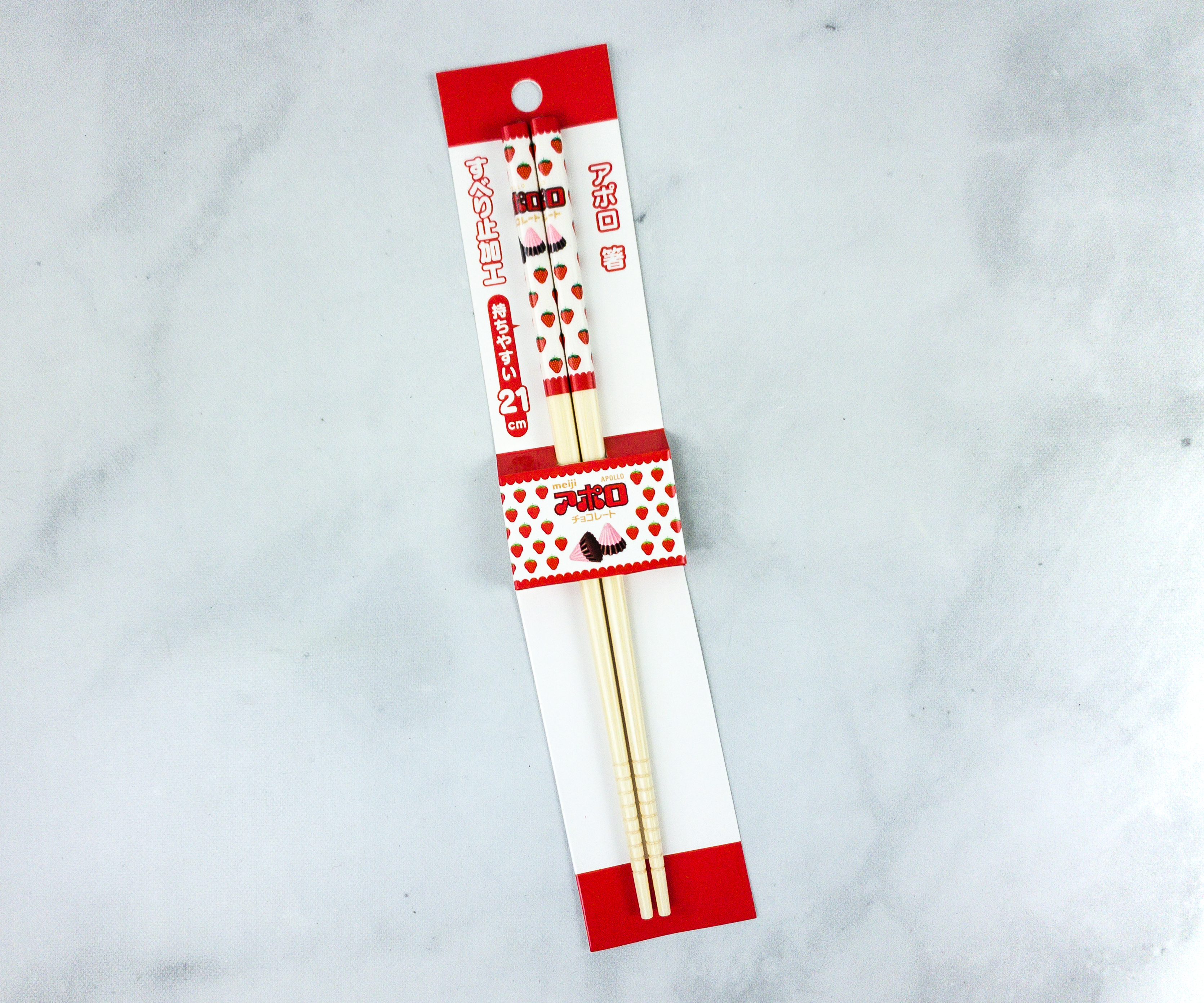 Apollo Strawberry Chocolate Chopsticks. In line with the berry theme, we have a pair of chopsticks based on the iconic Japanese sweet treat, Apollo Strawberry Chocolate.
If you're a fan of chocolates from Japan, you will easily recognize those cute Mt. Fuji-shaped treats, with a pink (strawberry) top and a chocolate half. The chopsticks' top part resembles the chocolate treats' packaging.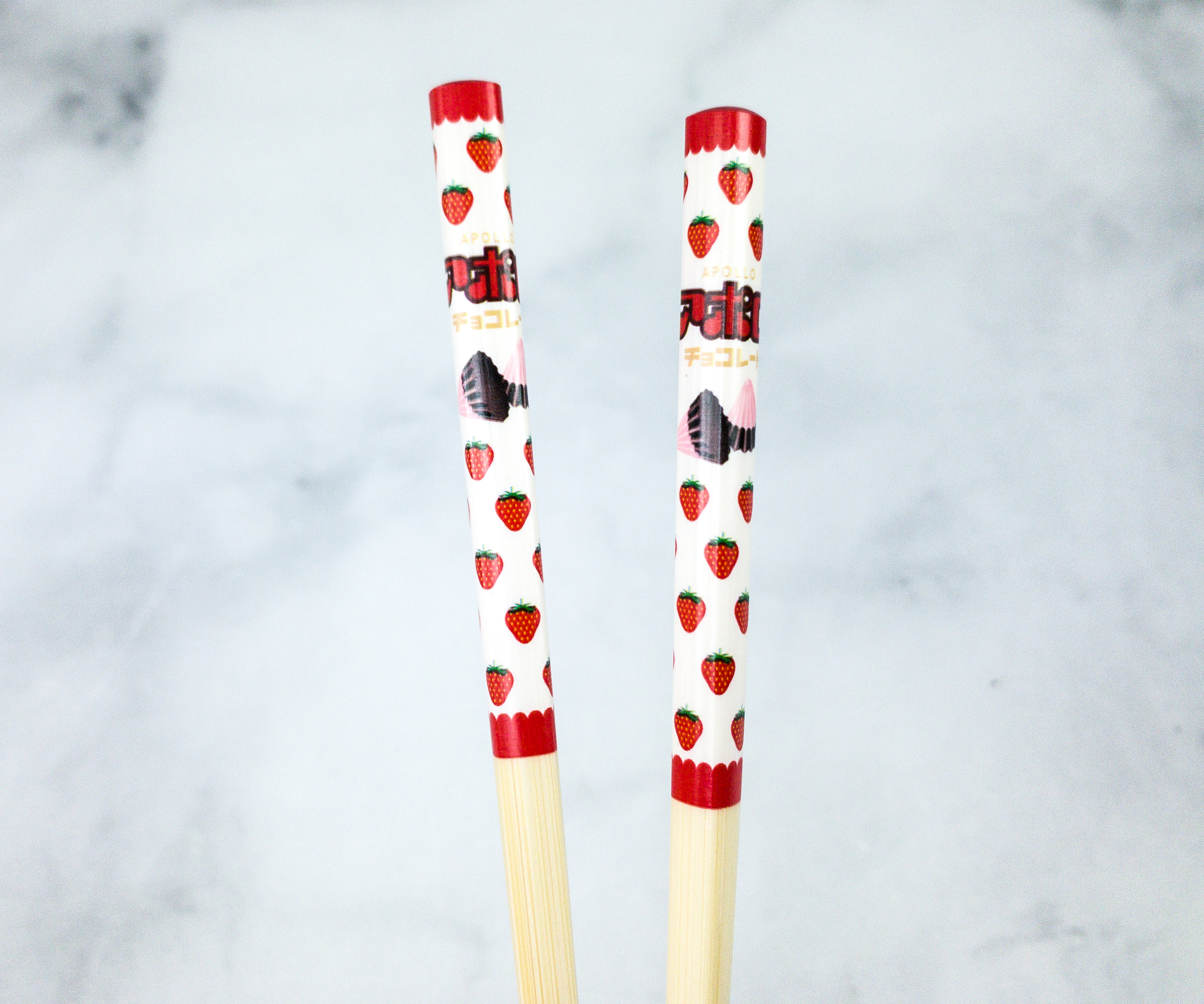 It's really cute! There are strawberry prints, images of the sweet treat, and red linings.
YeastKen Mini Note. Here's Yeastken and his friends gracing this mini note pad!
Each page has washed-out images of the cute dog-breads.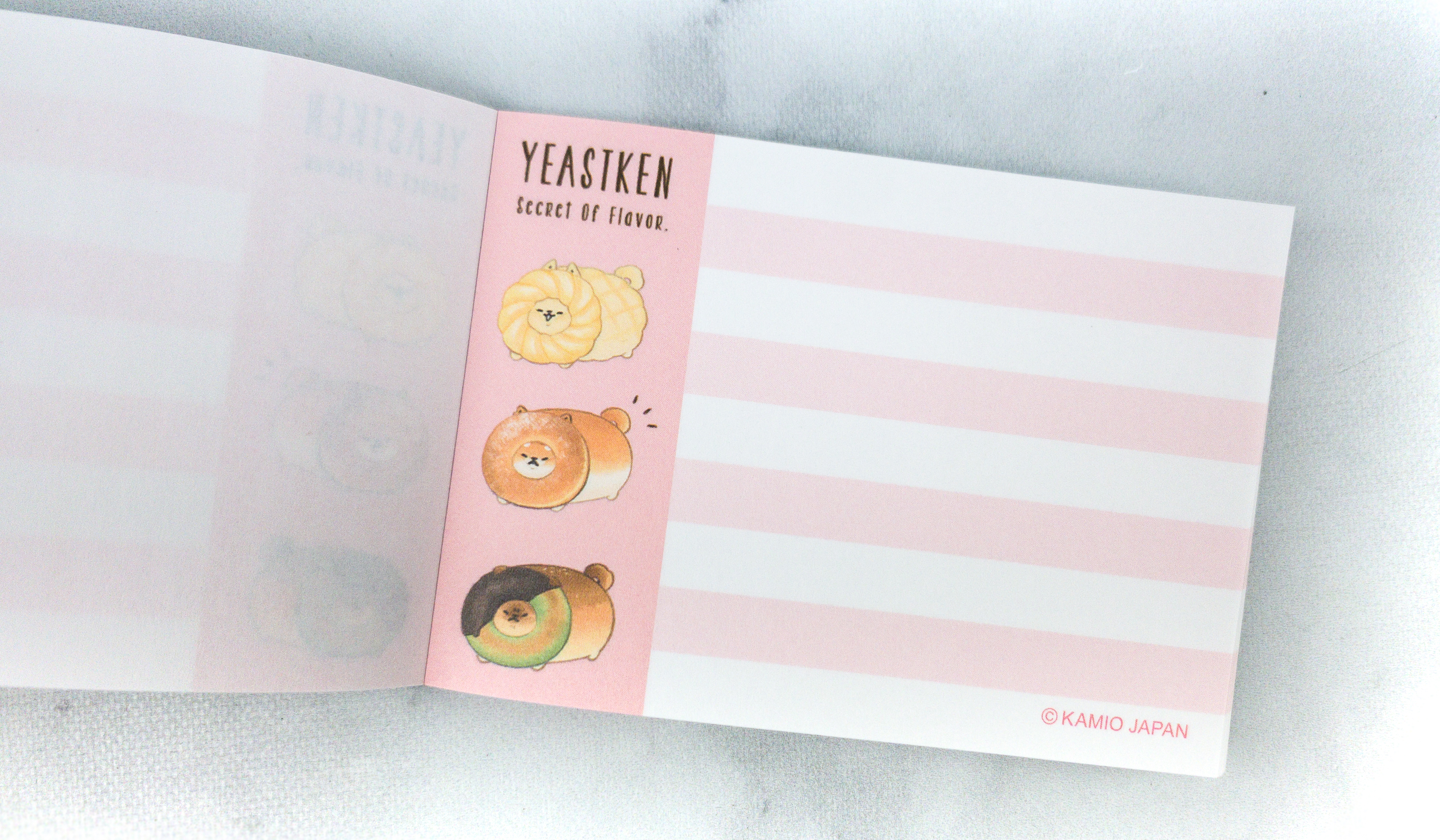 There are also landscape pages with lines. You can use the note pages not just for notes or messages but to list stuff as well.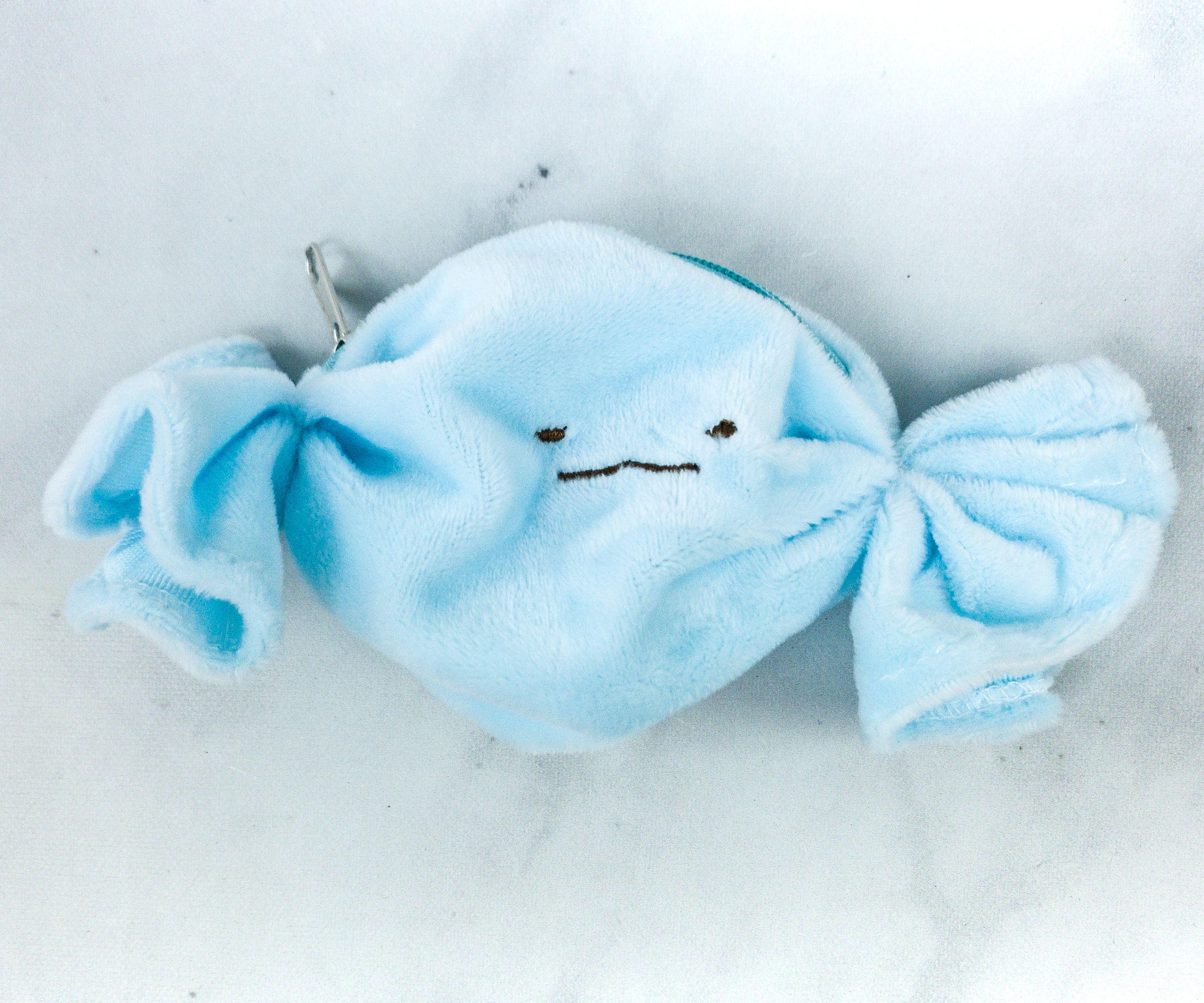 Sumikko Gurashi Candy Pouch. Tokage, the aquatic dinosaur that is part of the Sumikko Gurashi gang, is included in the box as a cute candy wrapper-shaped pouch.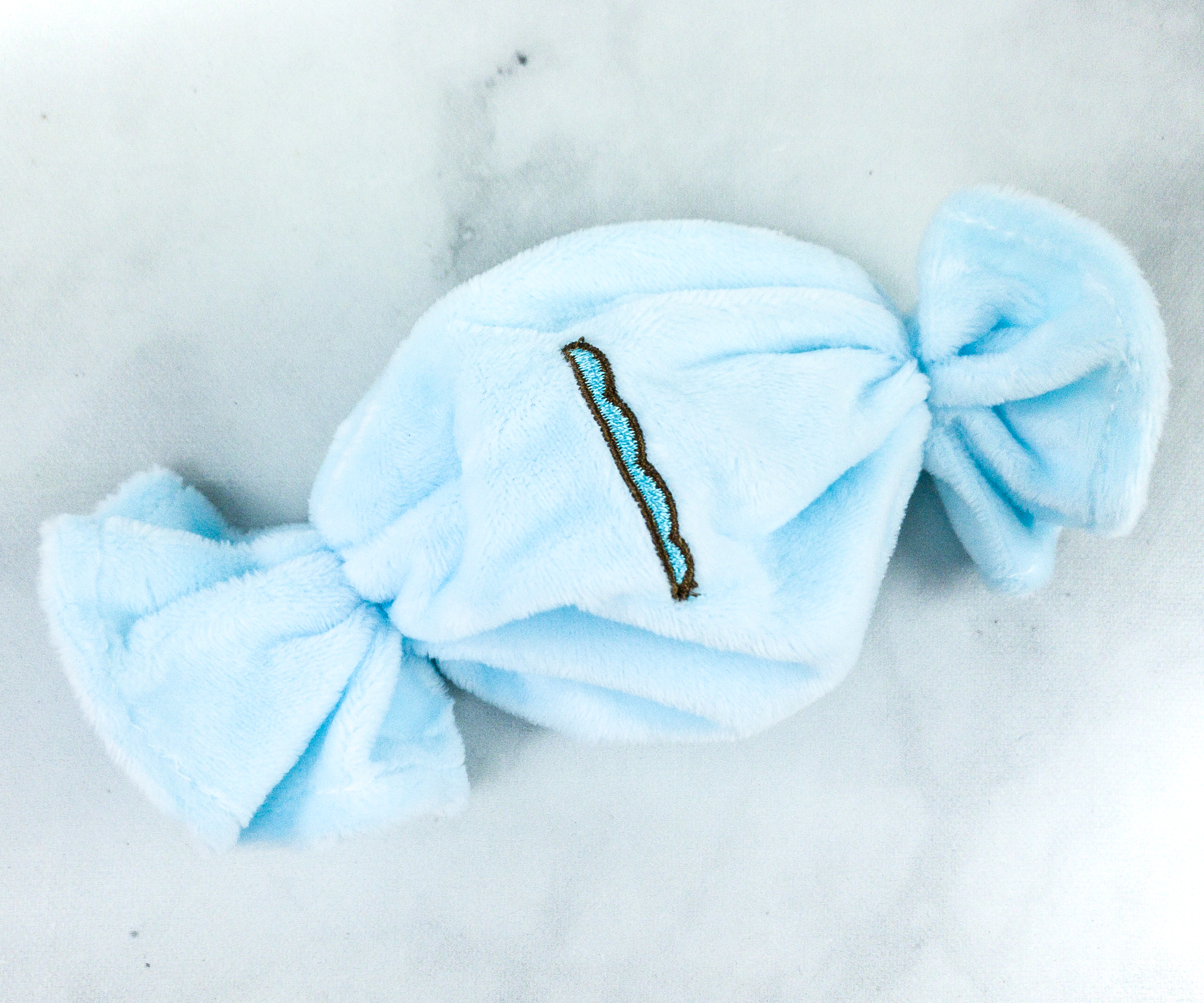 The back also features the darker blue-colored spine of the character. It comes with a zipper enclosure to keep your personal stuff like small pieces of jewelry, accessories, or make-up items.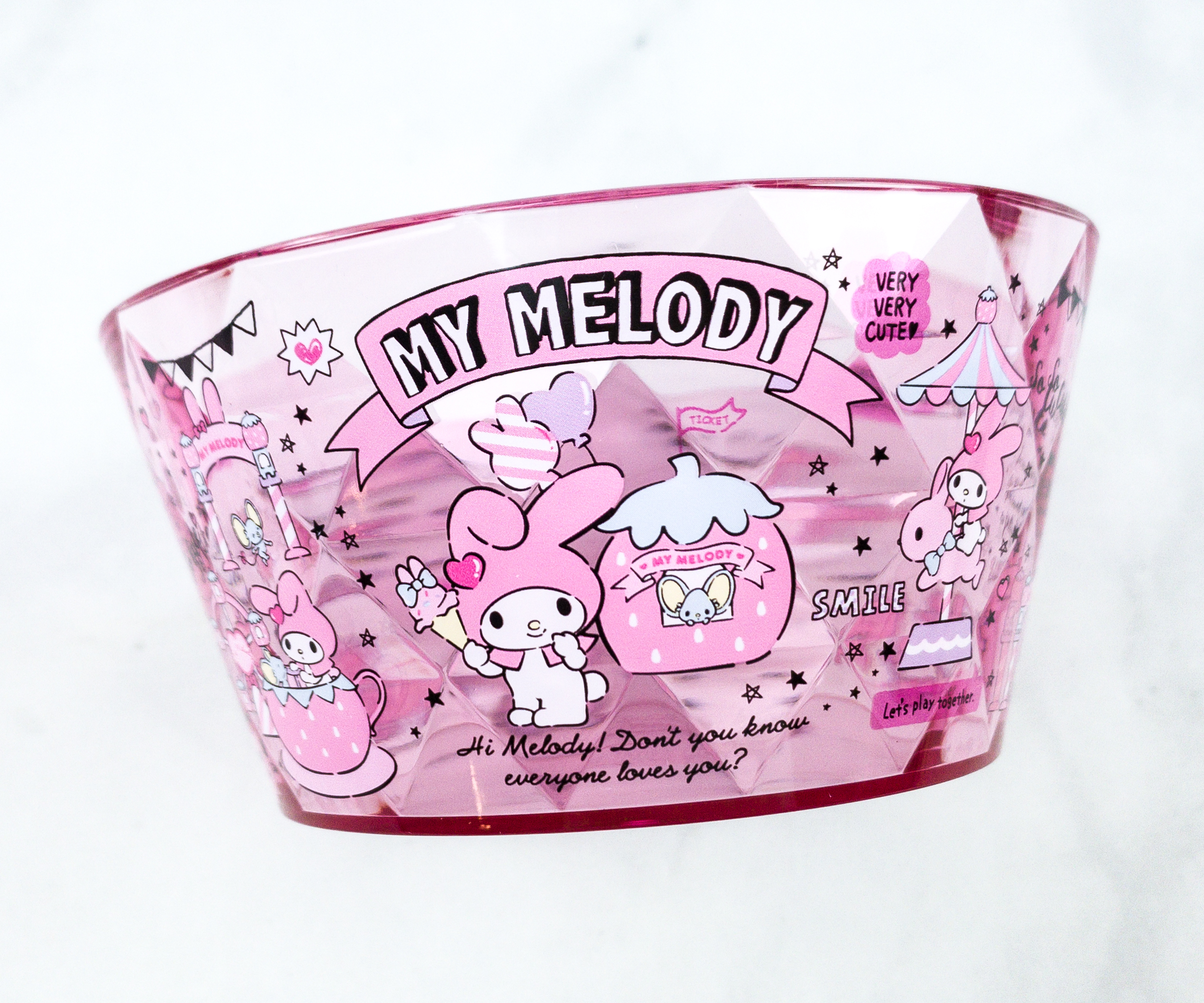 My Melody Strawberry Bowl. This bowl can be filled with candies or berries or placed on top of your dresser to hold small trinkets and keys. Either way, it will definitely add cuteness to your home!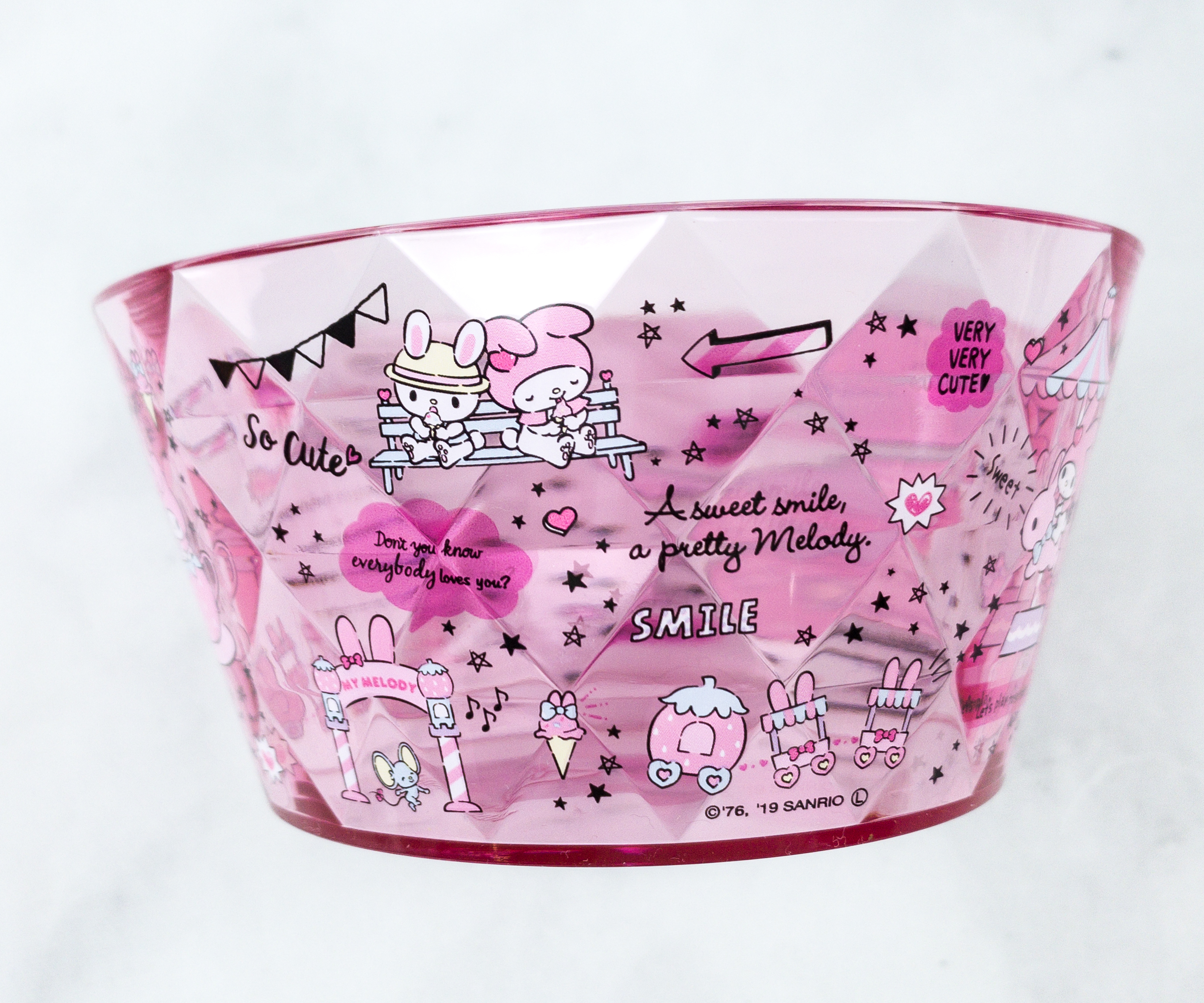 It shows us My Melody enjoying her time on a strawberry theme park!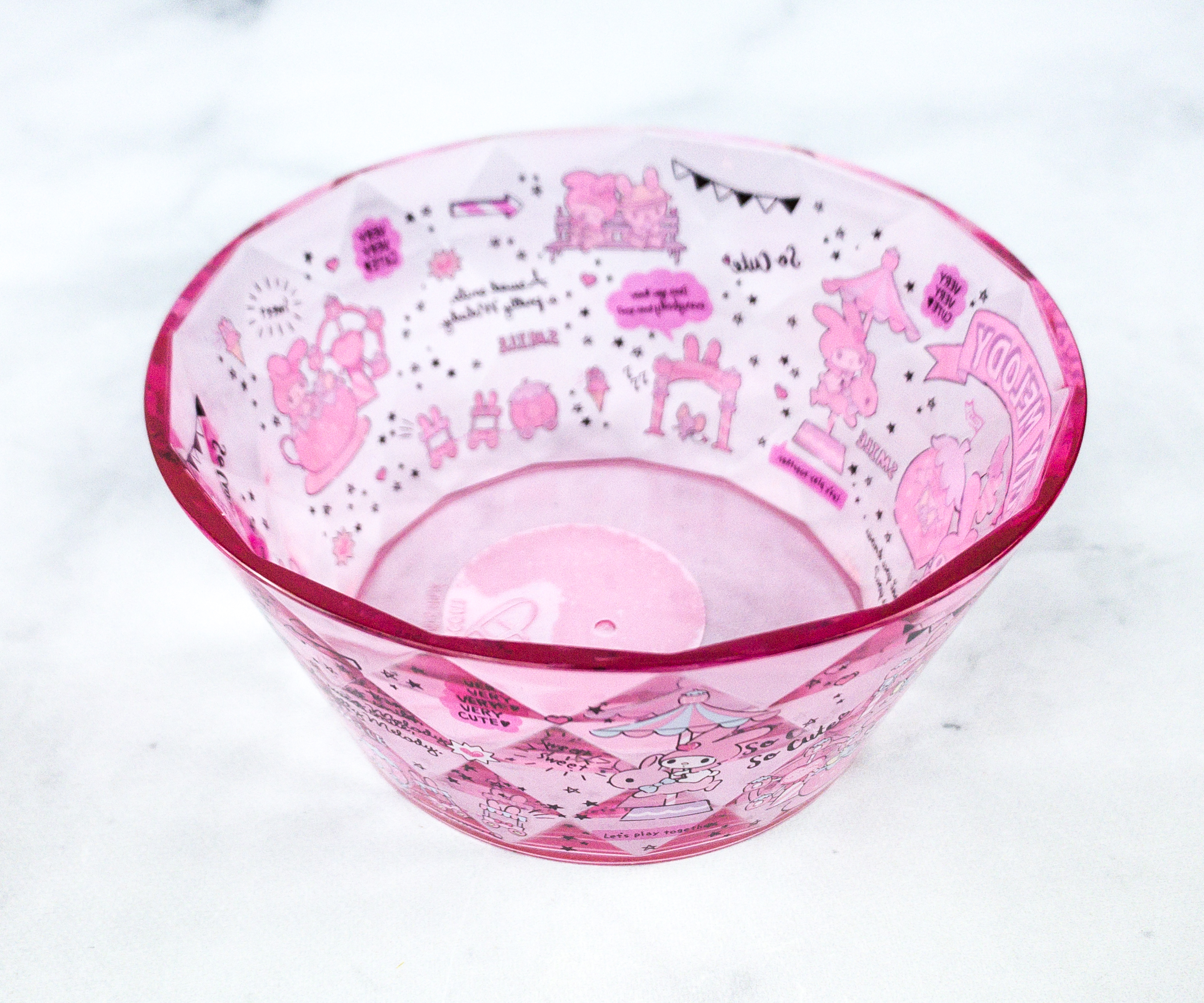 I really love the crystal-like design and the really chic color as well. The bowl is deep enough to hold much stuff inside!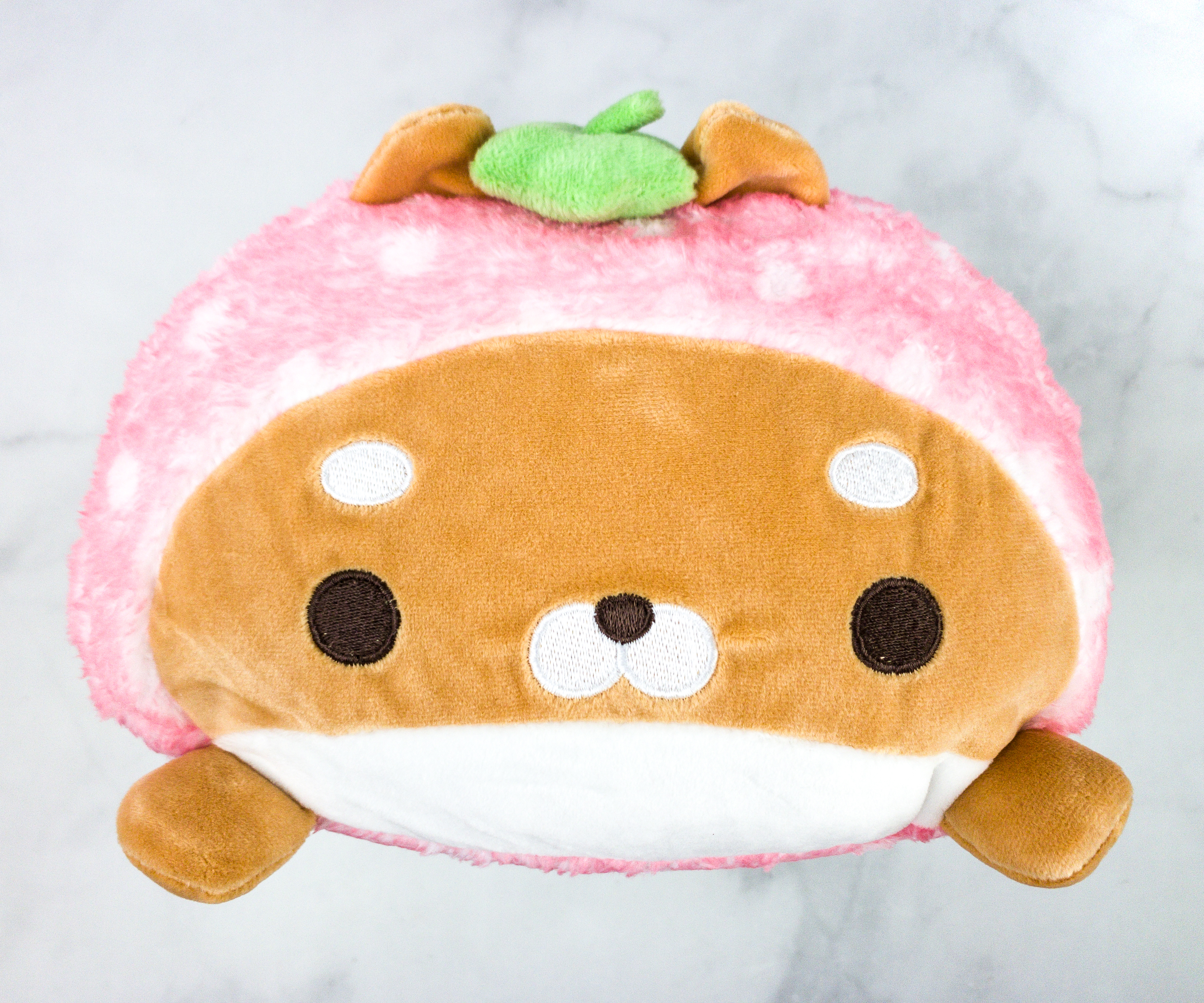 Ichigo Marshmal Park Plush. Subcribers will receive 1 out of the 4 characters for this cute plush. I got a brown bear in a cute strawberry costume!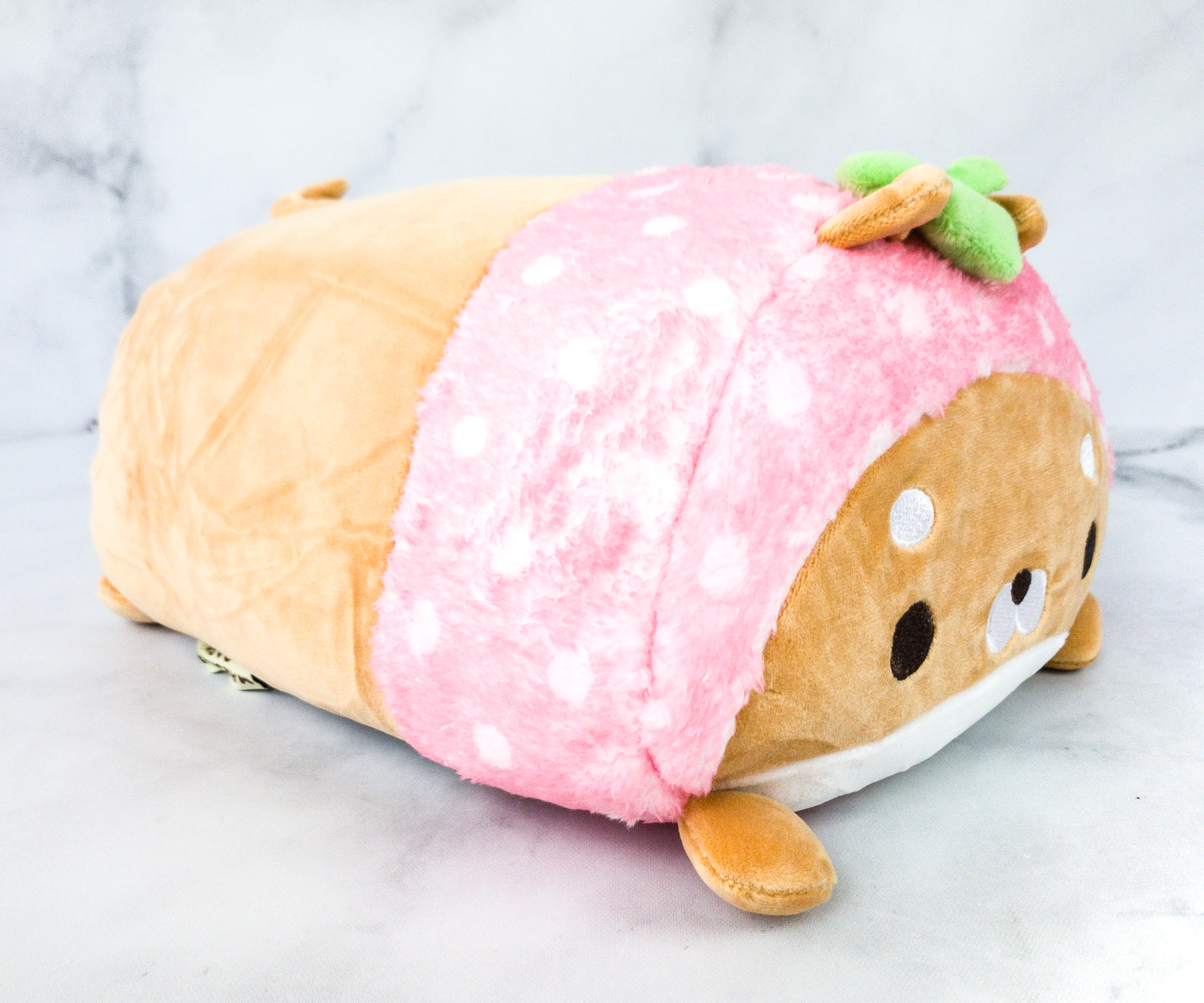 The plush is really soft and squishy. I love the shape as well.
I can't help but cuddle the cute bear!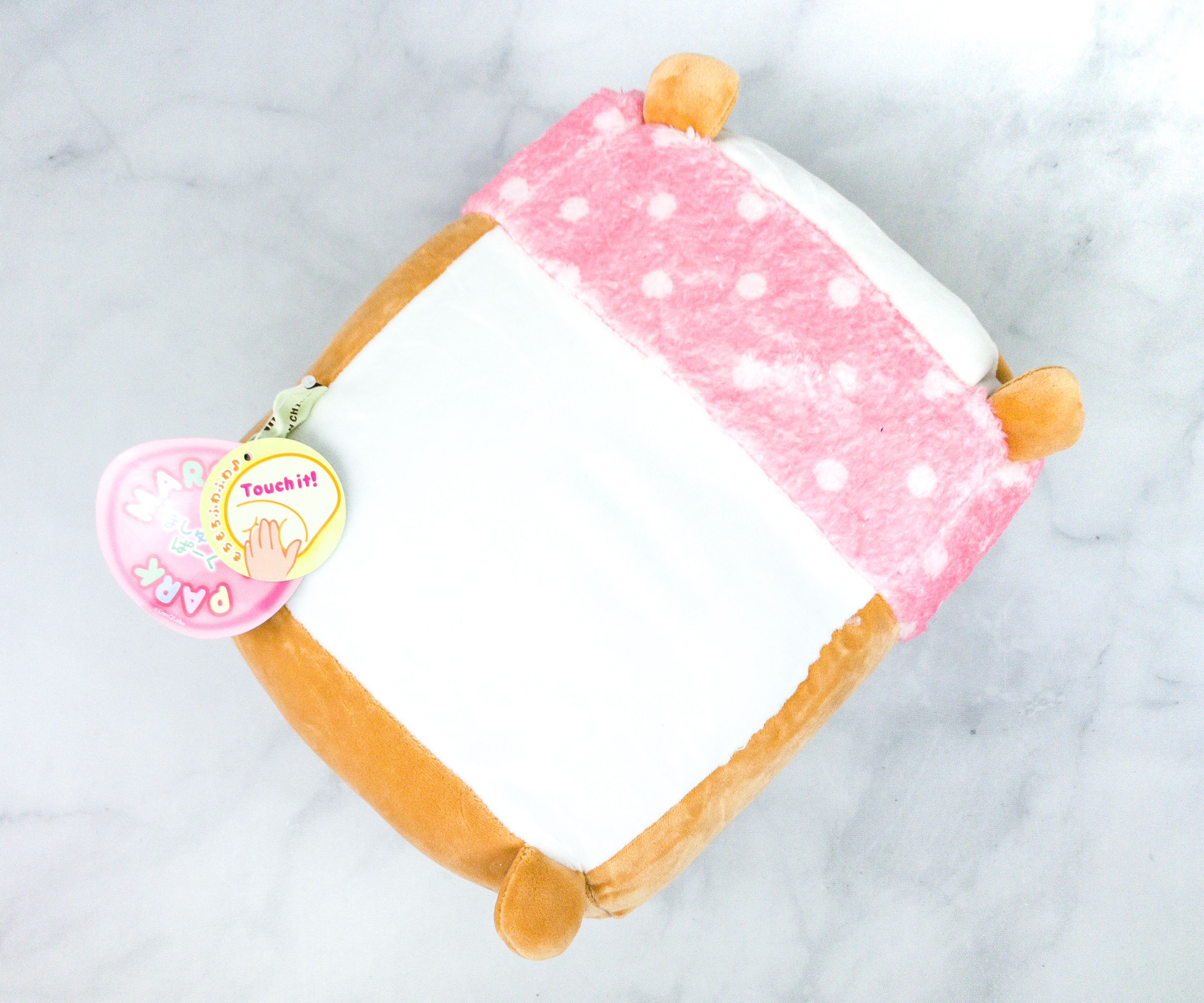 The underside looks great. The tag says "touch it"! Its softness that reminds me of marshmallow!
This month's box is "berry" kawaii! I love the theme because strawberries are not just sweet and delicious, they look adorable as well. My favorite item this month is the plushie, it's the perfect cuddle buddy. I also like the bowl, as I can fill it up with fruits or candies, and the pouch where I can keep some small stuff inside my bigger bags. Of course, there's also a notepad that I can always keep with me for jotting down notes and making lists. Everything in this box is cute and functional and I can't help but smile at their cuteness!
What did you think of this month's Doki Doki Crate?