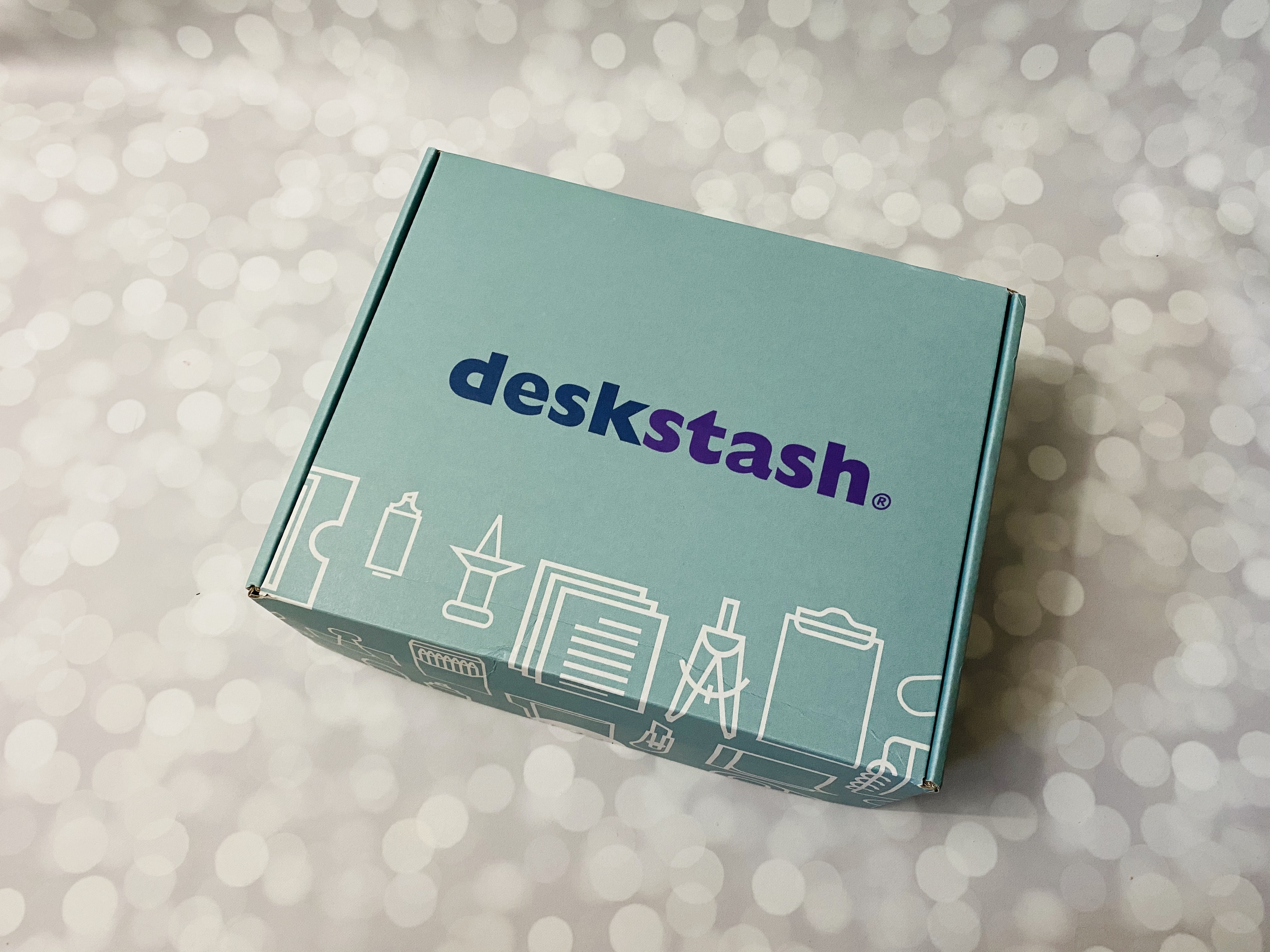 Desk Stash is a quarterly subscription box to level up your workspace with fun, creative, and unique products. Whether it's at the office, the classroom, or just to keep around the house, they curate a selection of funky but functional products. The box ships every three months. You can pay quarterly for $45 USD or annually (four boxes) for $170. They currently only ship to the US.
DEAL: Get 10% off your first quarterly or annual subscription box! Use coupon code HELLO10.
First look!
Record Player Dispenser ($11.75) — A creative way to keep Scotch tape on hand at all times! The base is weighted so it is easy to use one-handed, and the sideways roll is really neat. I love the visual effect of the record player and the lid even closes down overtop.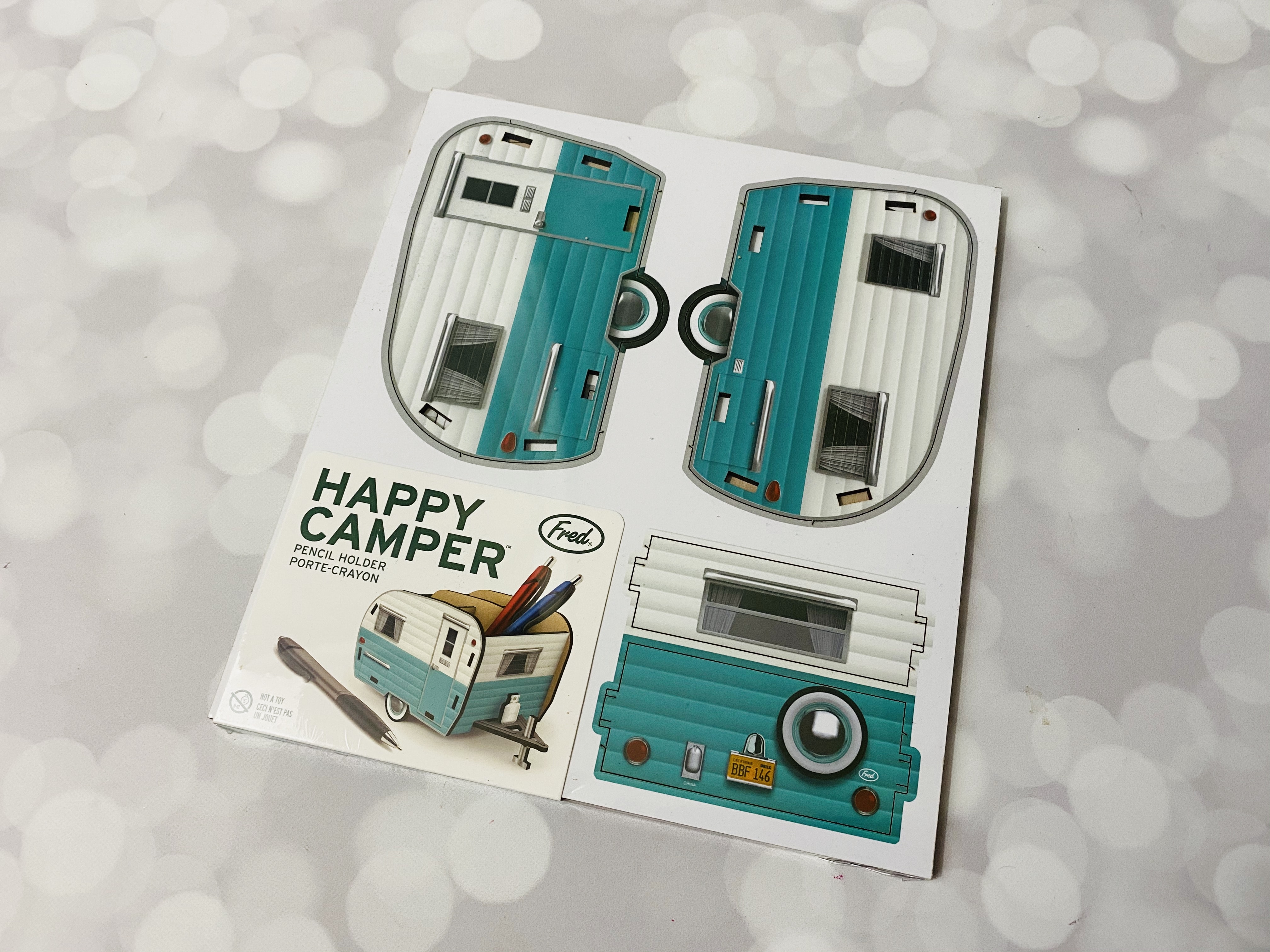 Happy Camper Desk Caddy ($10) — A cute retro camper van assembles into a pencil and pen holder. Fred makes such neat accessories and products, my house is honestly full of them!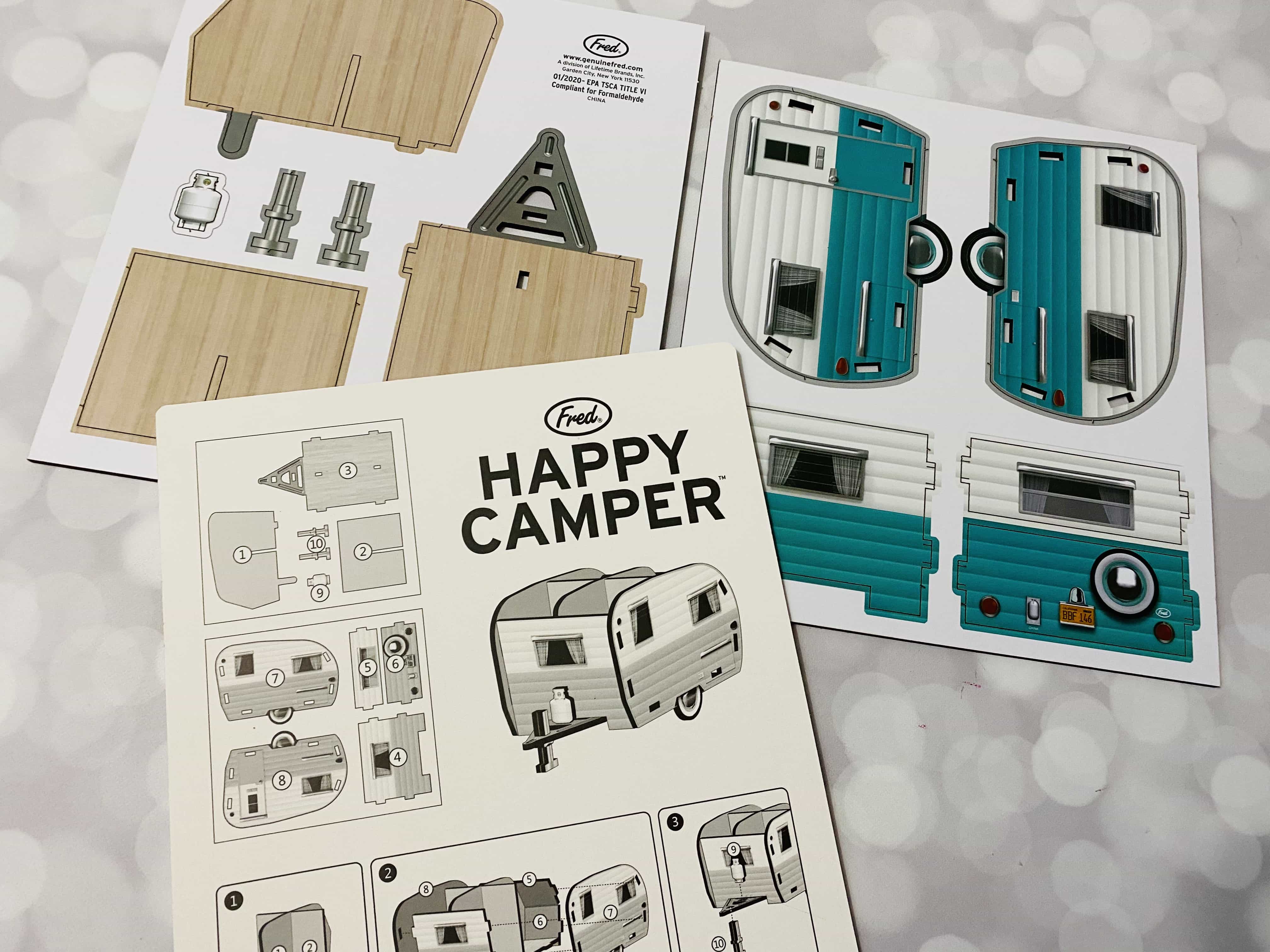 The pieces are made of sturdy coated board and assemble together easily following the included instructions.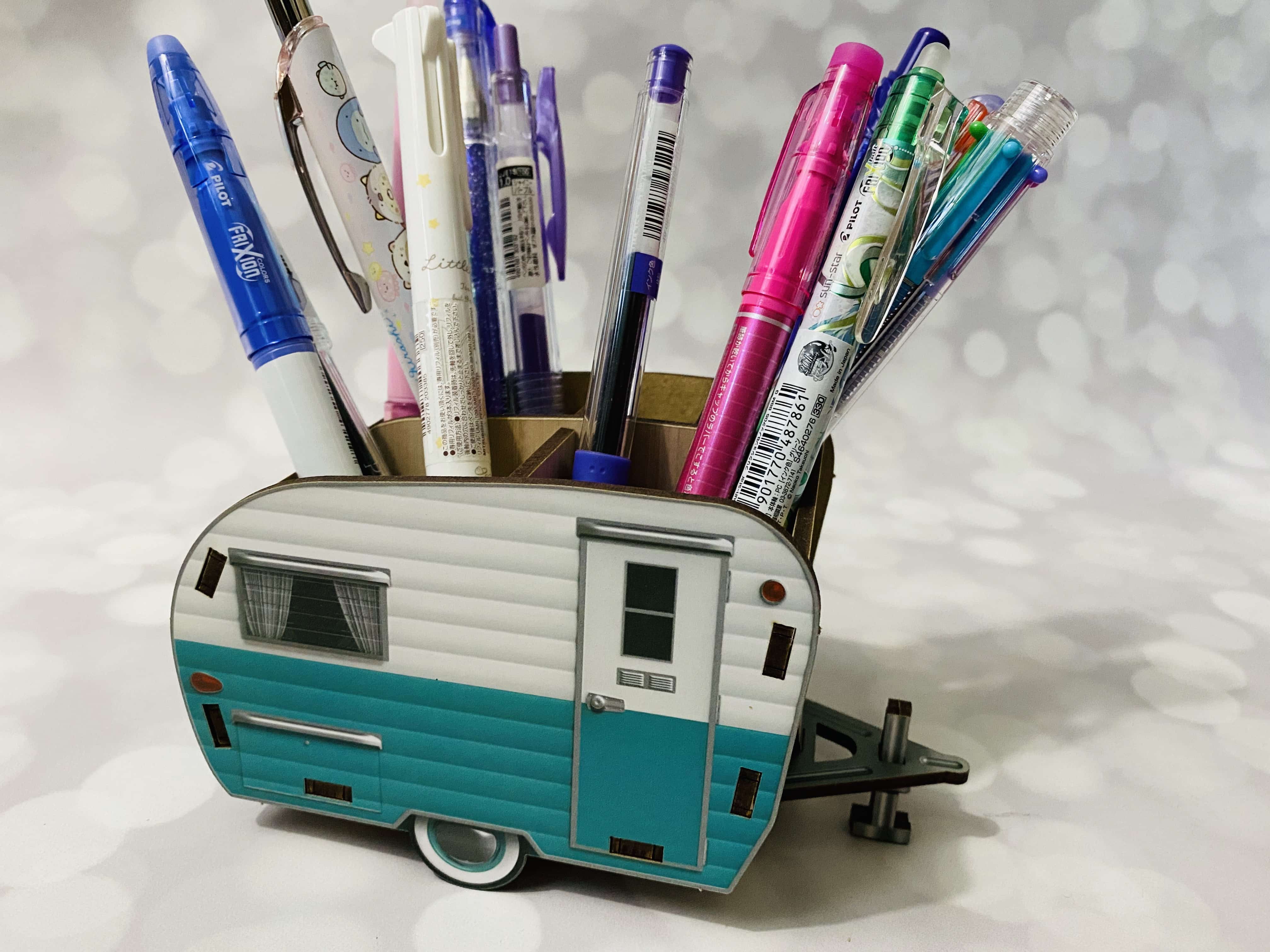 Assembled and full of pens and pencils. I'm ready to study!
Ooly 6-Colour Gel Pen ($5.50) — A six colour clicky gel pen. I was really impressed with how smoothly these gel colours wrote — scroll down to see some swatches!
Emergen-C — A 3-pack of Emergen-C's famous drink powder in super orange. This is a tasty, fizzy boost of Vitamin C to help support your immune system.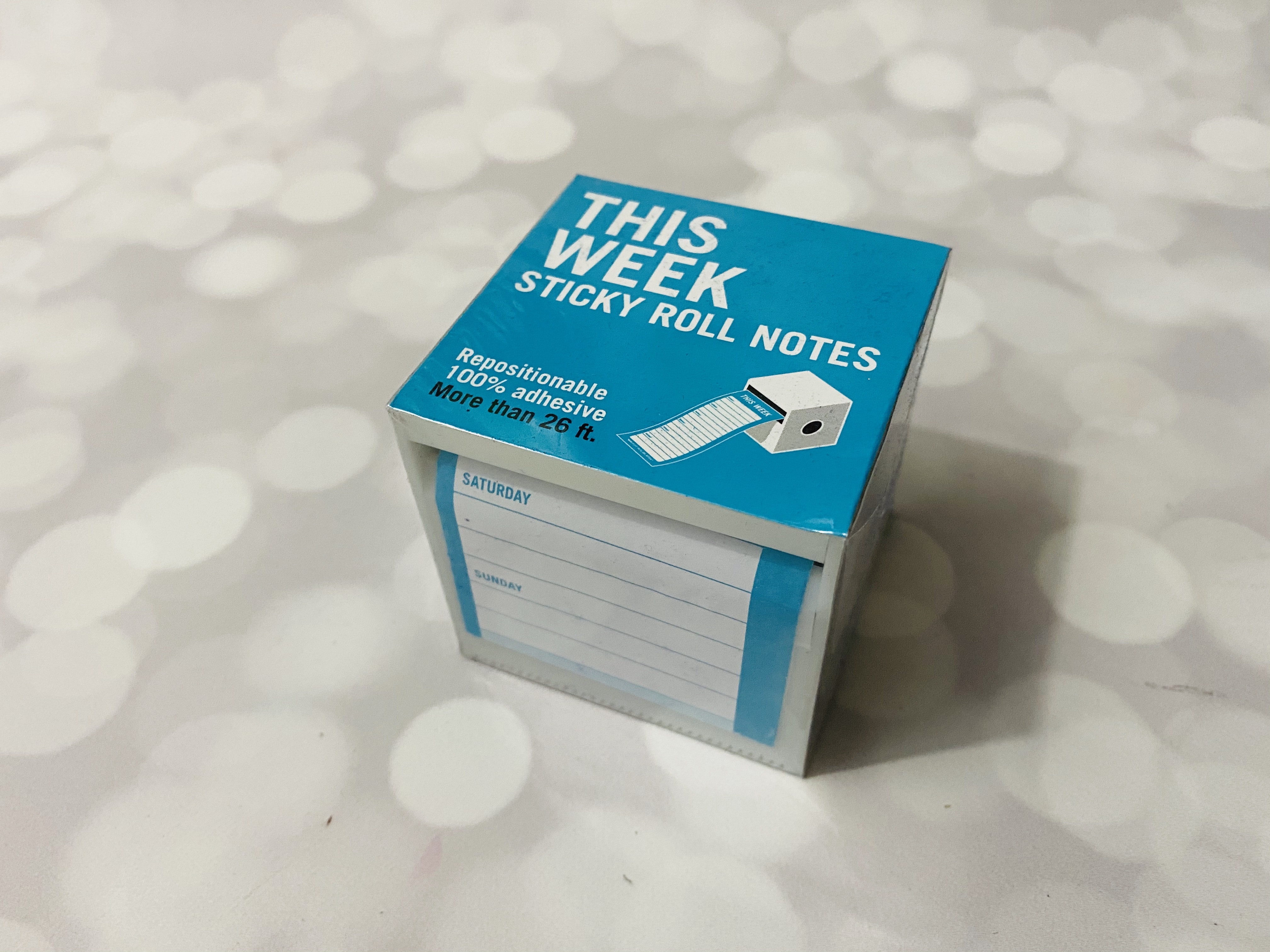 Knock Knock Sticky Notes ($4) — Knock Knock makes really funny sticky notes and notepads — if you've seen those cheeky "An Apology" or "Nag Notes" notepads, they're by the same design studio. This is a long sticky note for the whole week with a handy dispenser and cutting edge.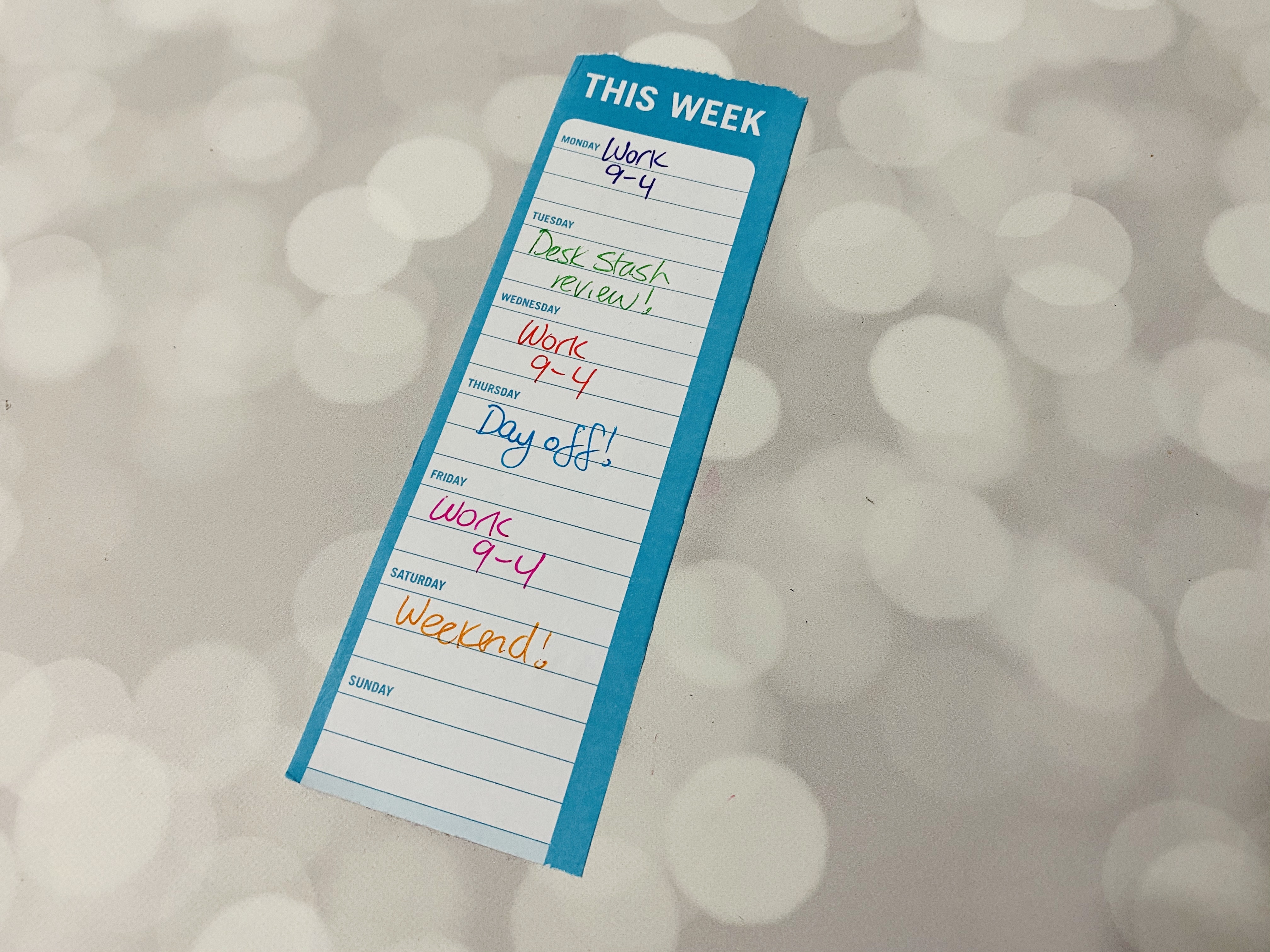 The entirety of the note is adhesive, so they lay flat no matter where you lay them.
I tried out all six colours in my new gel pen and you can see how smooth and bright the ink is. I'm impressed!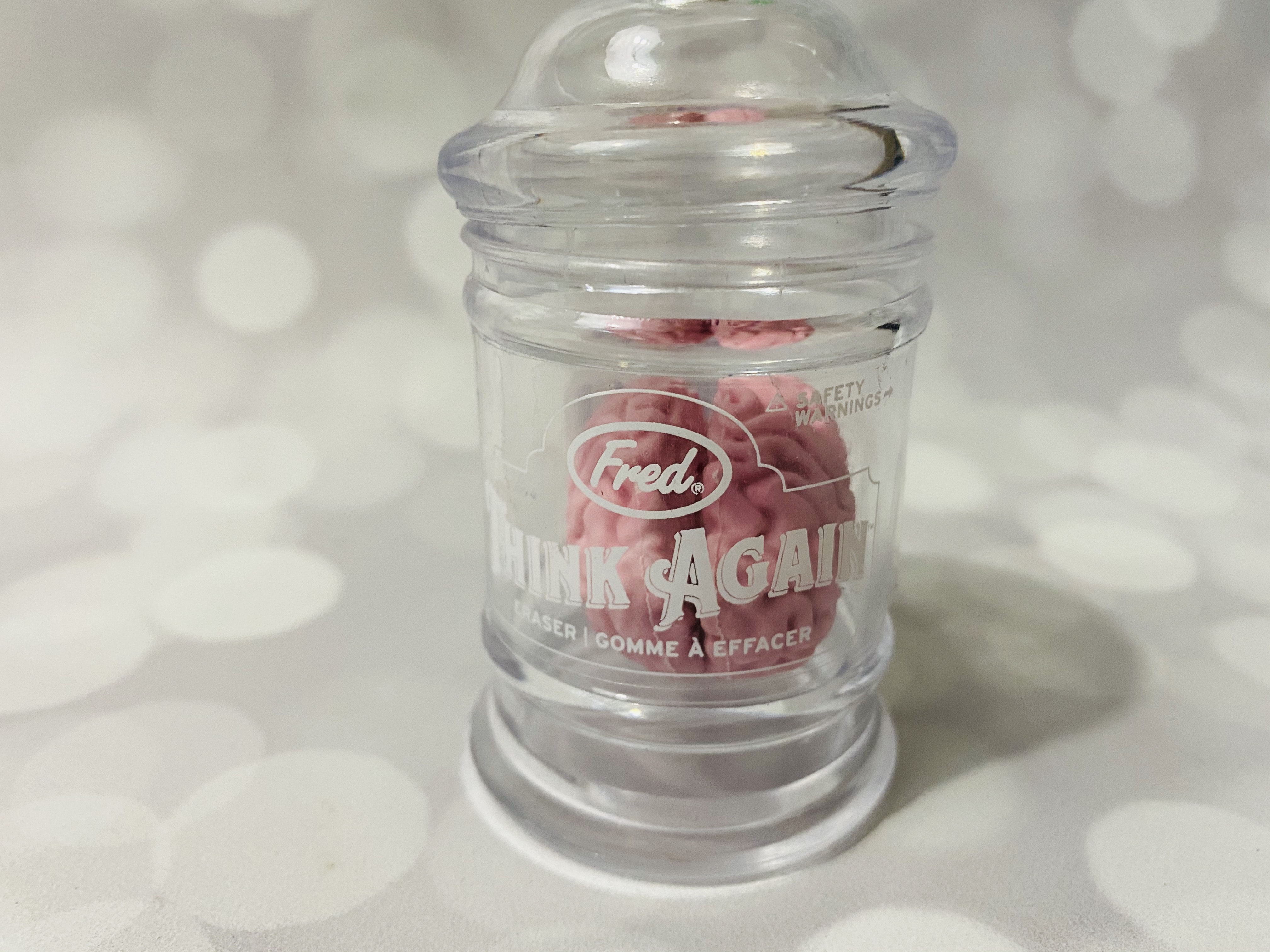 Fred Brain Eraser ($6) — Another Fred item is always a win!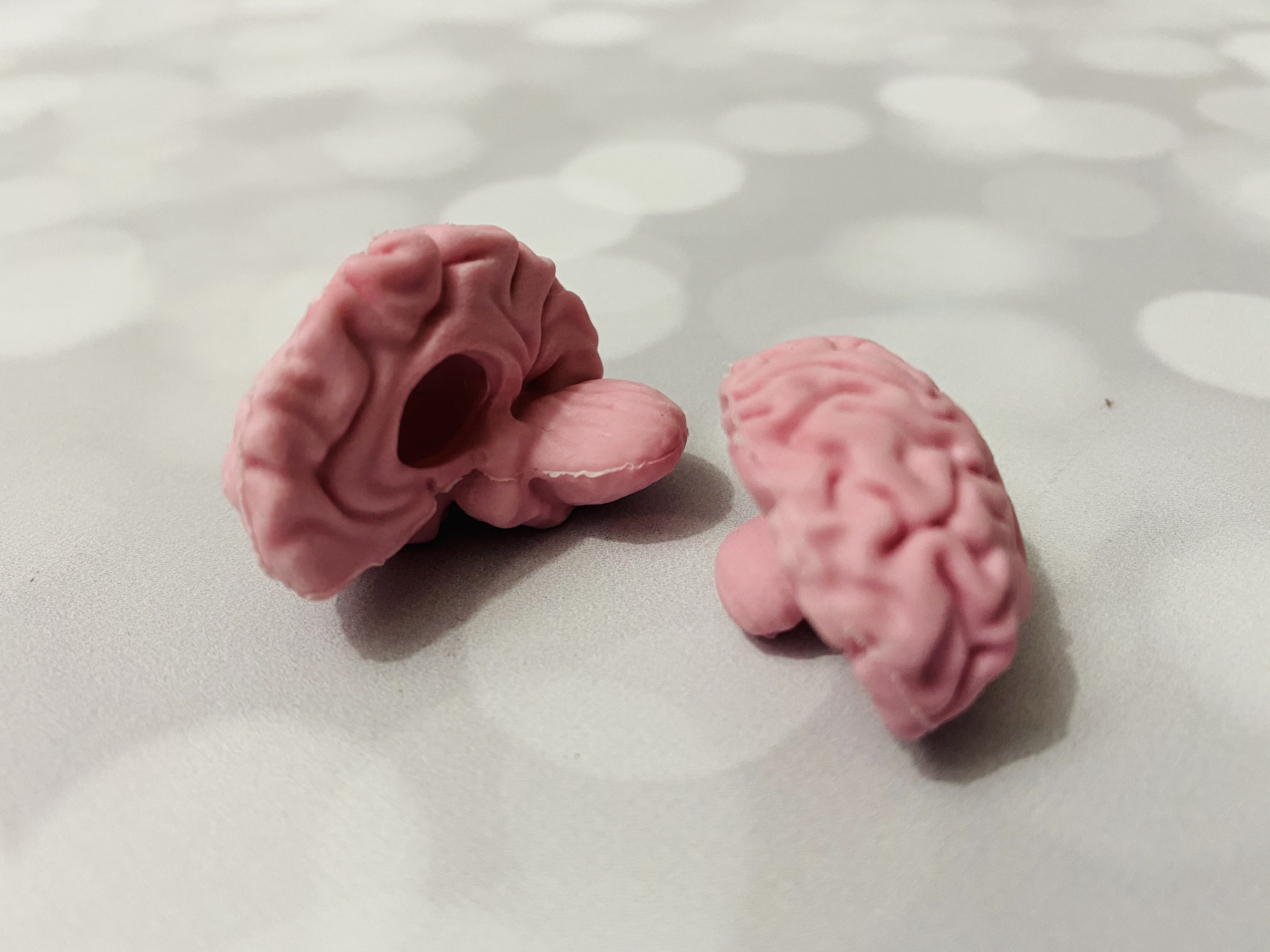 It separates into left and right sides of the brain. Clever!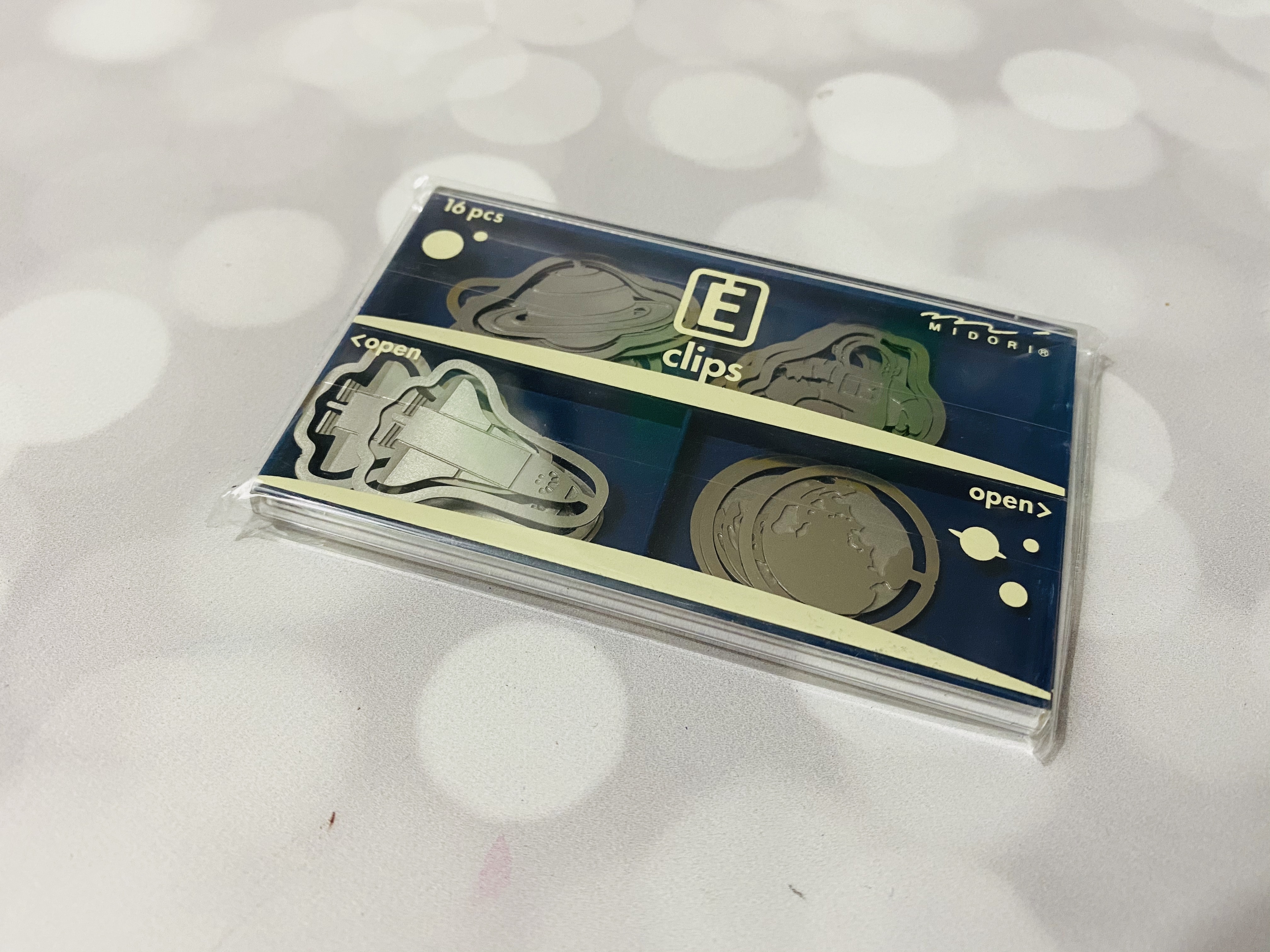 Midori Space Paper Clips ($6) — I've been writing for Hello Subscription for just over four years now, and if you read my reviews you'll know two things about me: #1. I love Japan. #2. I love space. DeskStash found the combination of both with adorable space-themed paper clips designed by Japanese stationery powerhouse, Midori. They're most known for their travel journals and notebooks, but all of their products are elegantly simple. This is a set of four designs of etched metal paperclips including Saturn, an astronaut, a space shuttle, and a planet.
Knock Knock Notepad Mousepad ($12) — Yup, it's another fun Knock Knock product! This notepad has sections for what you need to do, who you need to call, and who you need to email. It also has a notes section as well. The notepad doubles as a mousepad as well.
Desk Stash's first box was so much fun to open and explore. I've already got my new pen cup, paper clips, eraser, and gel pen over at my study area, and everything they included is really unique and quirky. Having fun stationery and supplies makes working that little bit more bearable, doesn't it?
What do you think of this subscription?