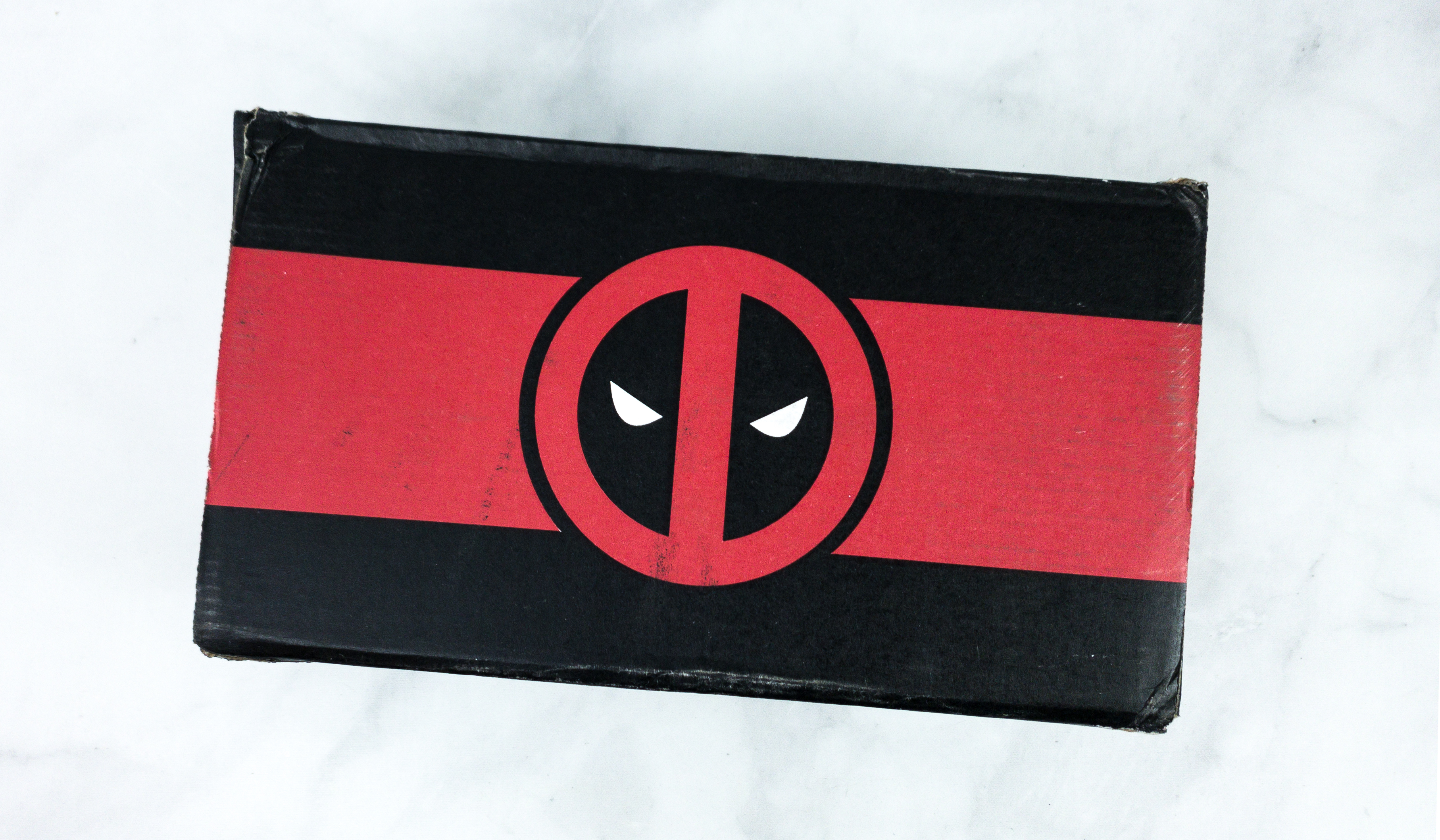 Deadpool Club Merc is a quarterly subscription of all things Deadpool. The box costs $34.99 each quarter, plus shipping and handling. Every quarter you'll get a box full of original and official Deadpool merchandise that contains 4 to 5 items in black and red, and that includes stickers, shirts, and collectibles that you won't find anywhere else.
DEAL: Save 15% on any subscription when you use this link and coupon code HELLOSUBSCRIPTION15.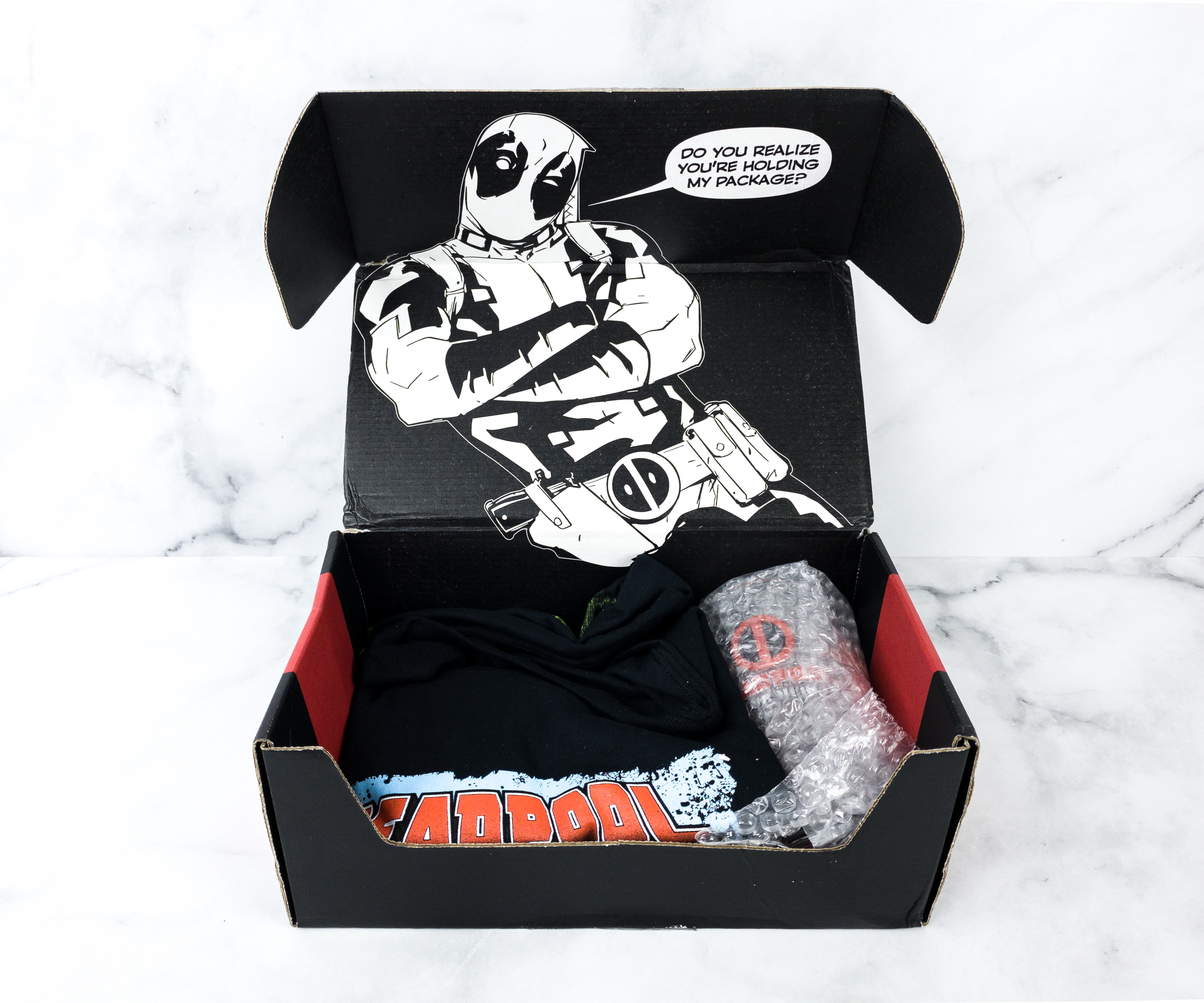 This side of the box has the Marvel, Loot Crate, and Deadpool Club Merc branding.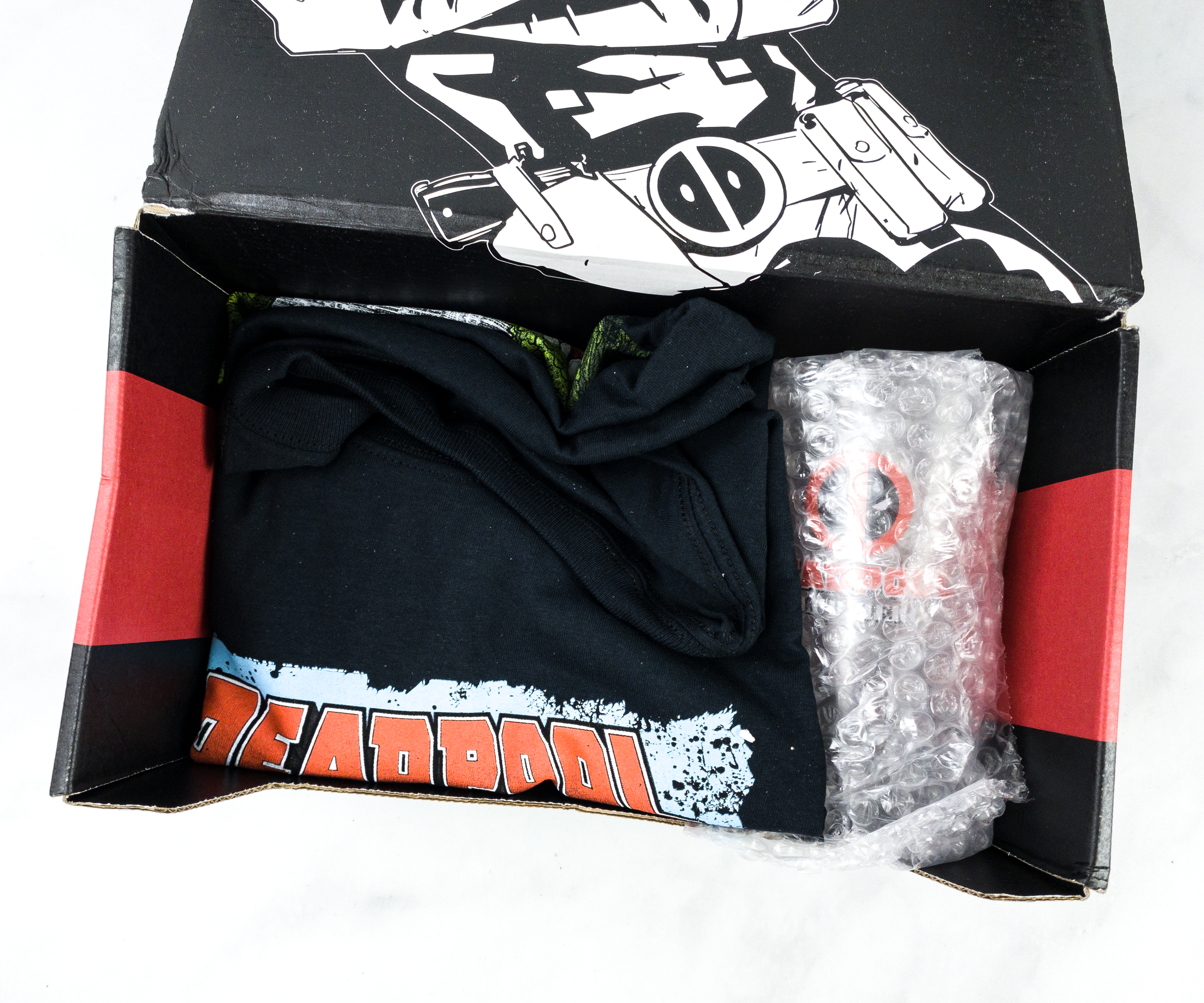 The box is full! So stoked for all the Deadpool merch in here!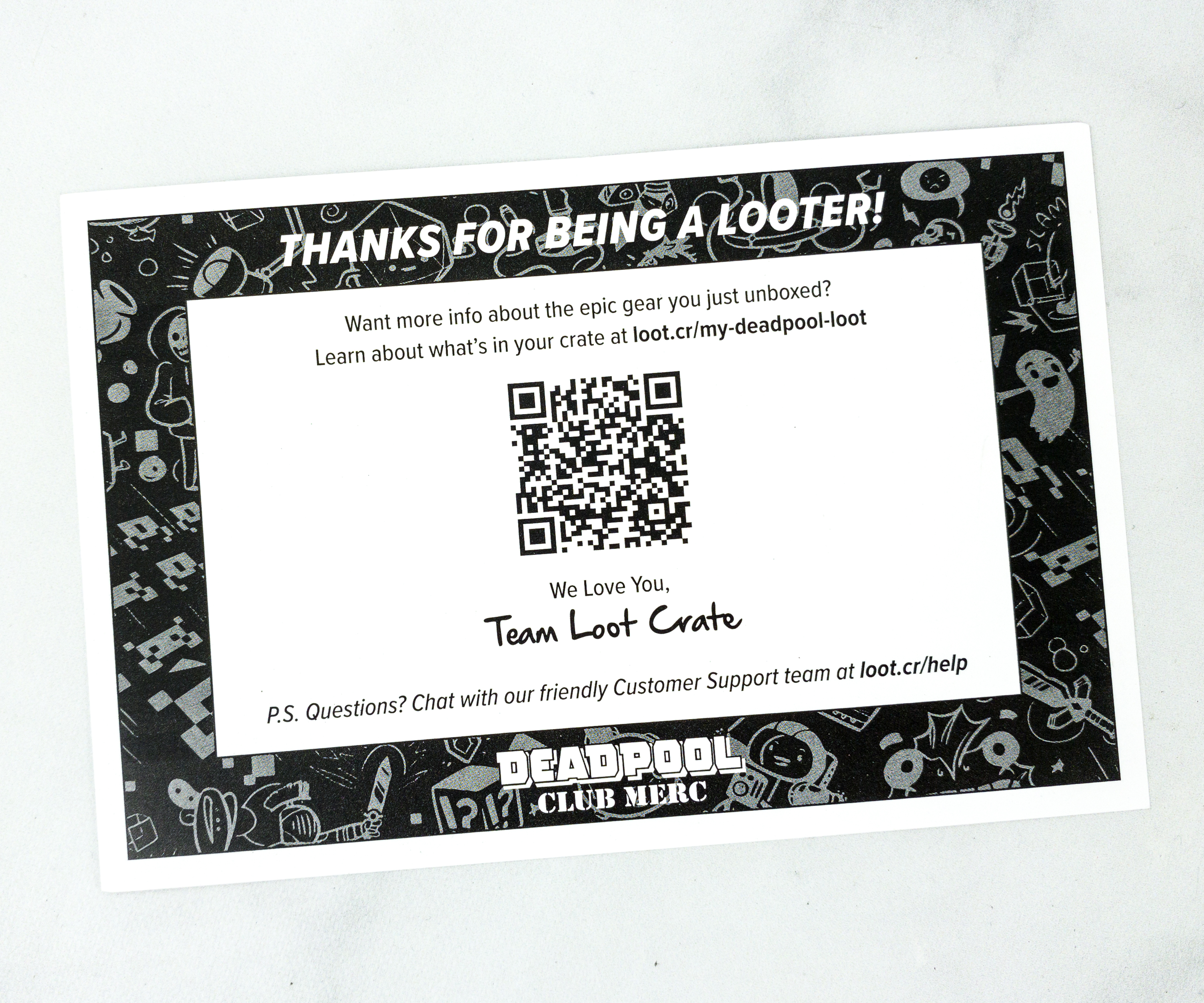 There's a card with a QR code that we can use to learn more about this crate. The theme this month is GONE WILD!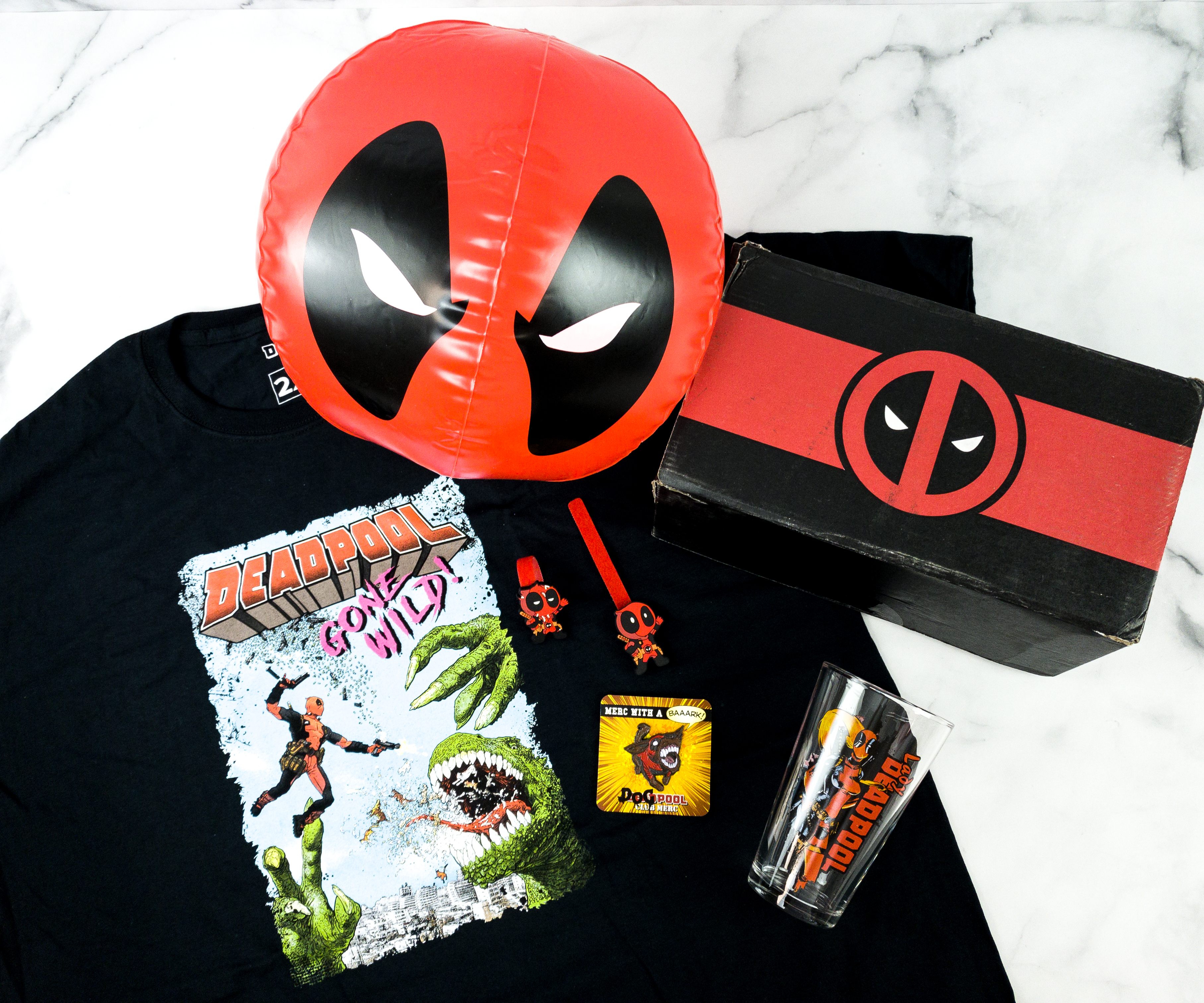 Everything in my box!
Deadpool T-Shirt. Deadpool faces the ginormous monster Godzilla in this month's wearable!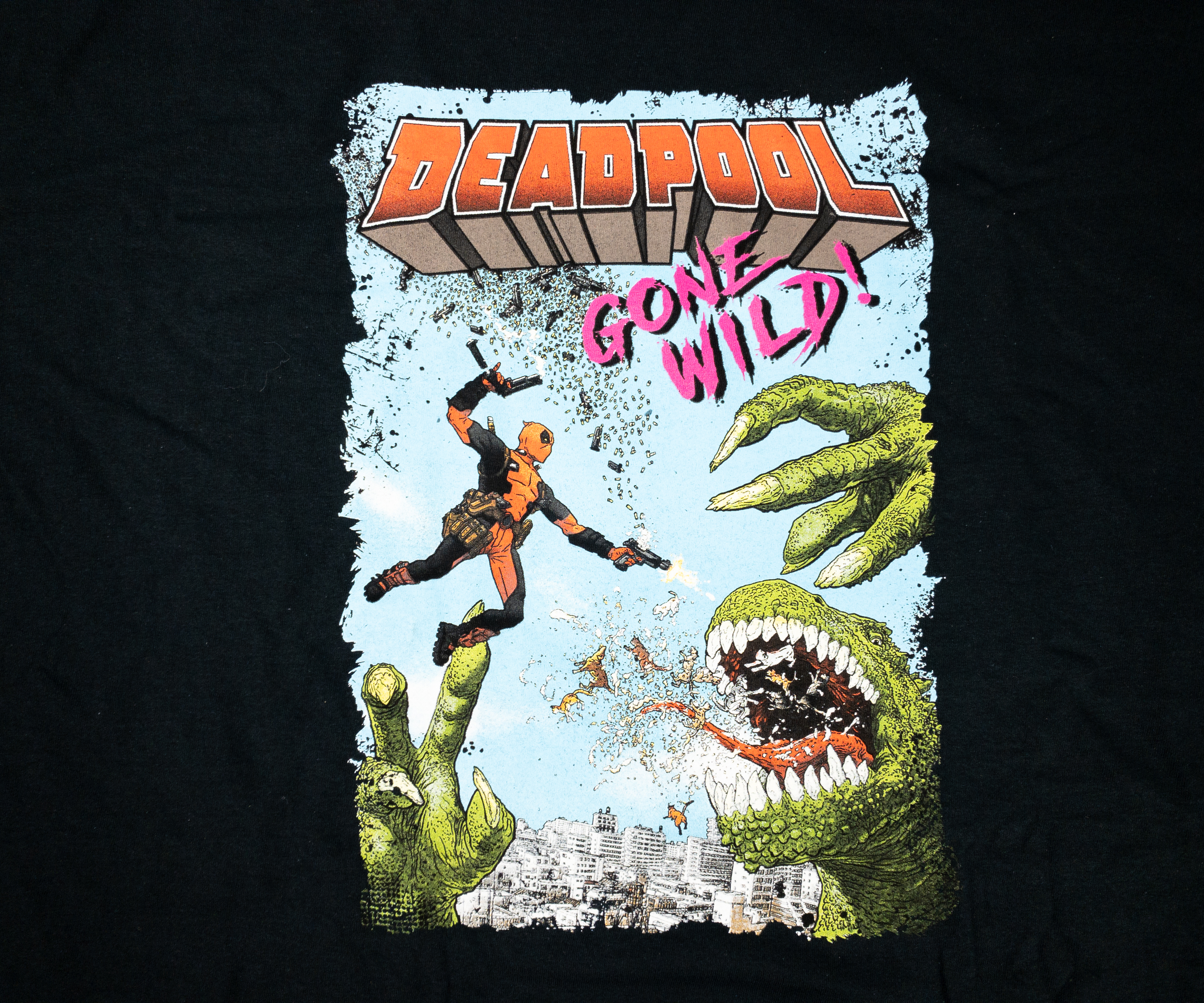 It's actually the cover of Deadpool #1 January issue! Yes, Deadpool's definitely gone wild as he faced this monster. I love the black shirt, it's soft and comfy, what a delight to wear!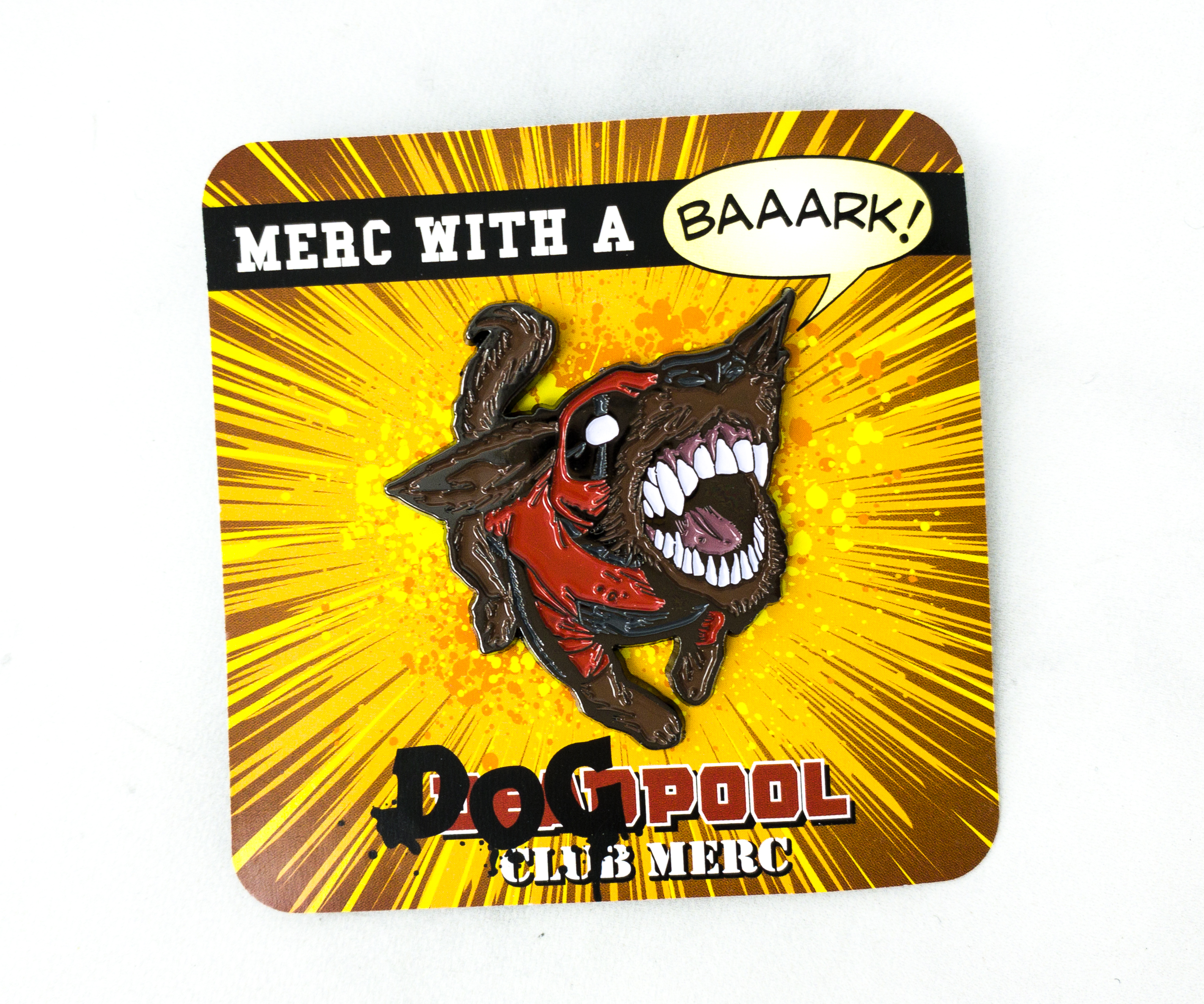 Dogpool Pin. This made me giggle when I saw that Deadpool's name was tampered and instead of "Dead" it was replaced by "Dog"! The pin this month features the dog Wilson, known as Dogpool!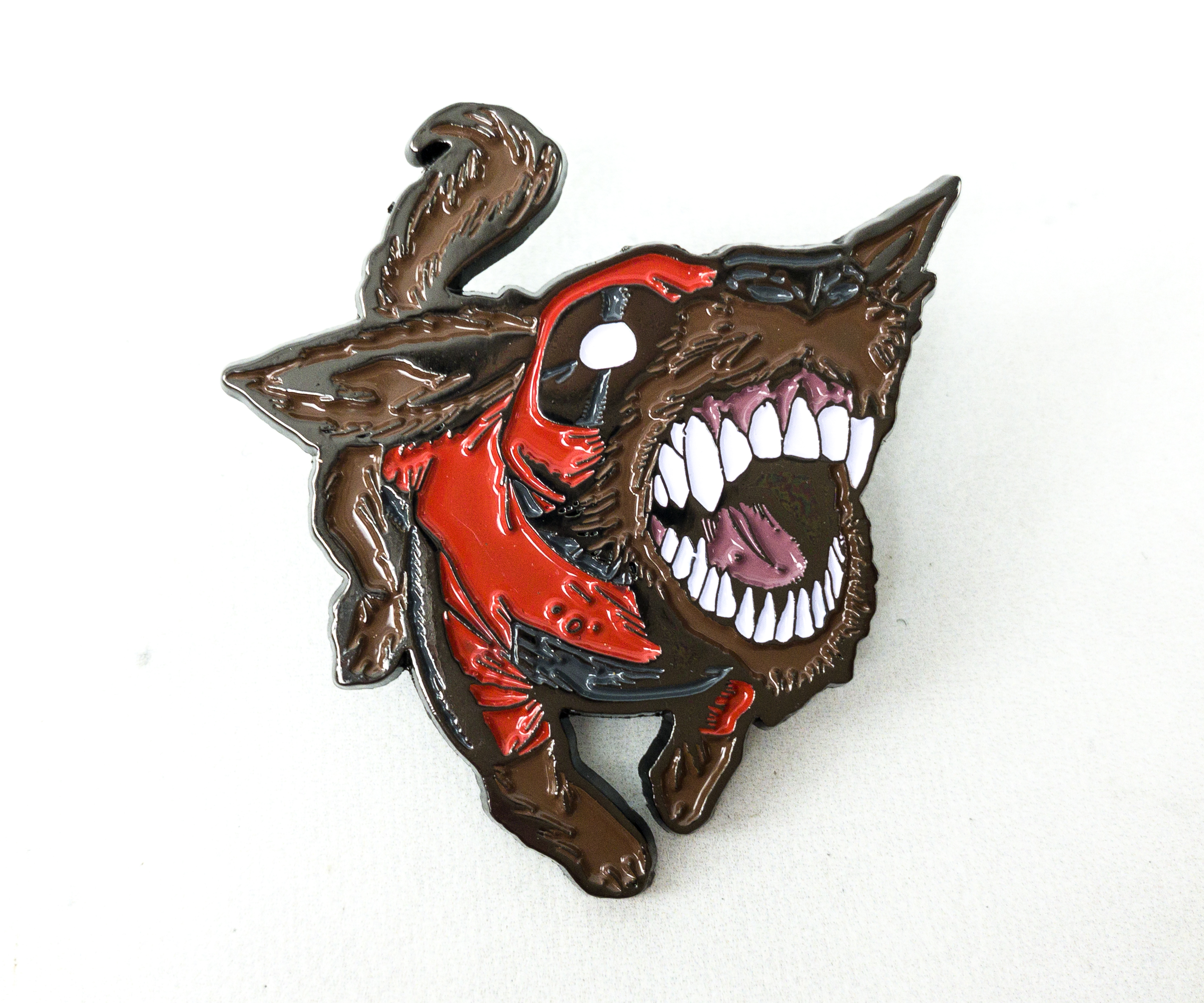 The ferocious dog who looks like the Merc was once a test subject for Mascara X, which was intended to be a mascara that continually replenished itself after only one application, but the product disfigured him and give him the ability to heal from any wound.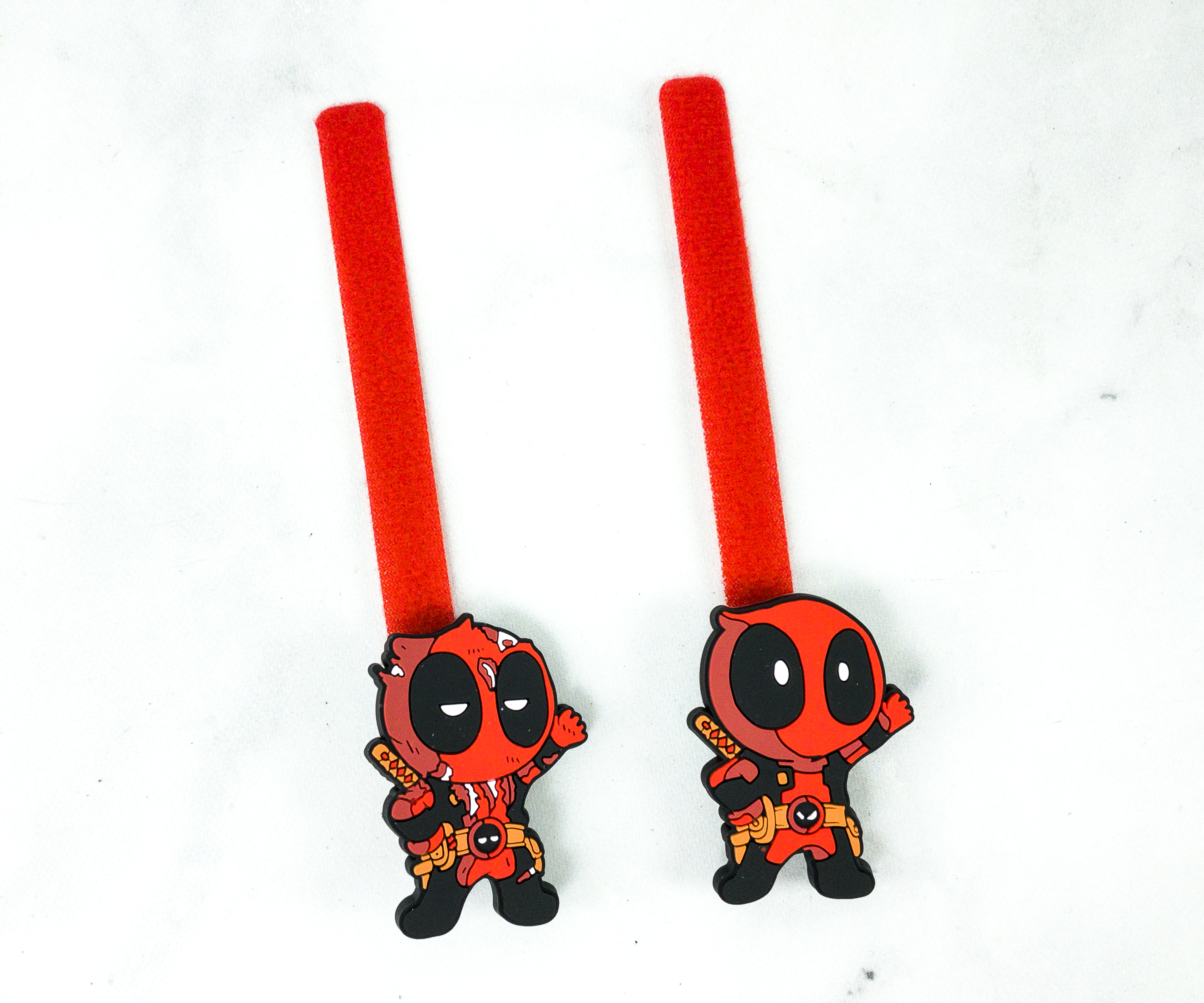 Deadpool Cable Ties. To keep cables together and free from tangles, they sent us these cute Deadpool cable ties.
The cable ties came in two designs, one is a beat-up Deadpool and the other one looks like a happy and relaxed version of him.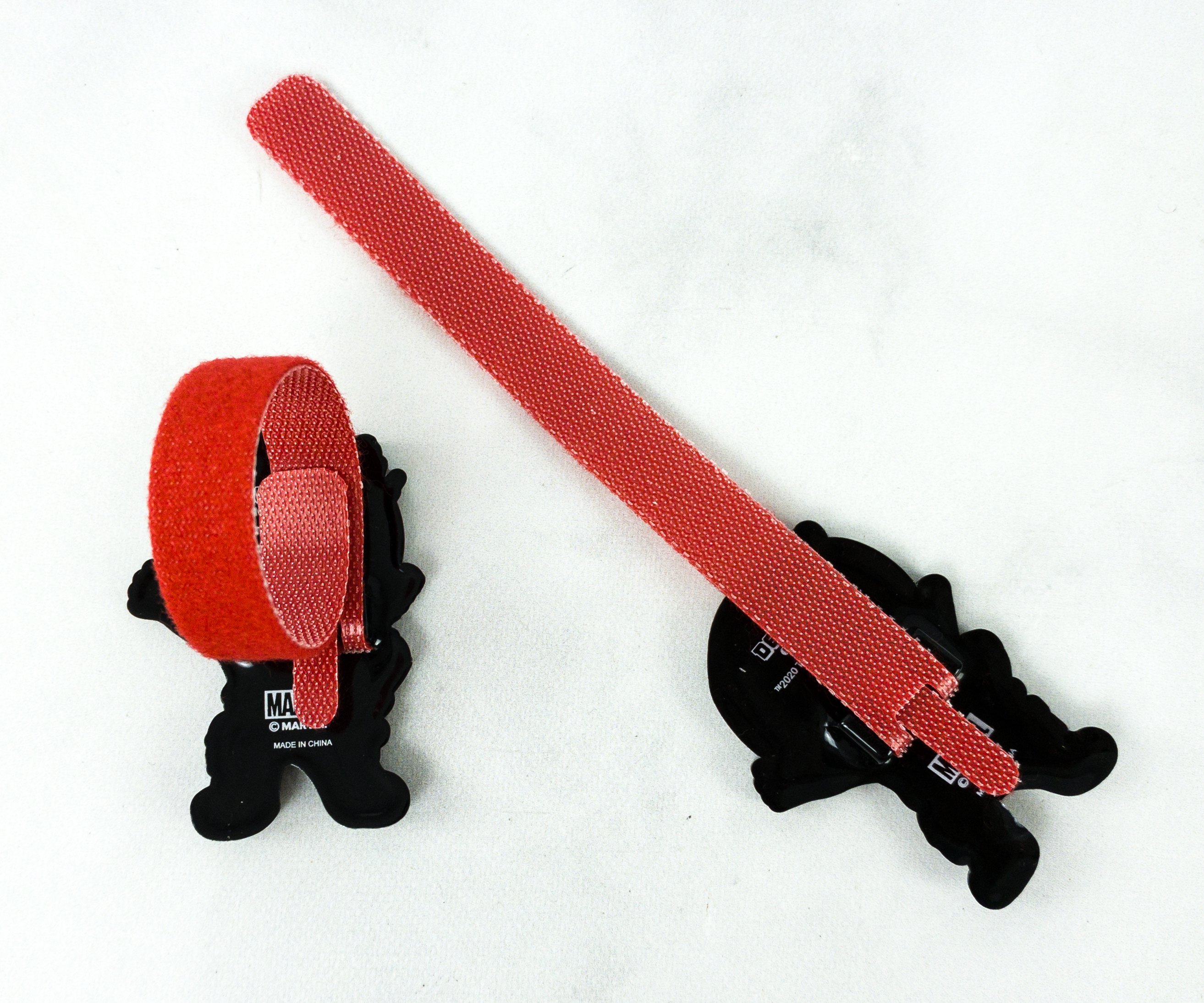 They're easy to use and adjust because they both come in a one-wrap Velcro strap.
Lady Deadpool Glass. This clear glass has a very pretty Lady Deadpool print one side!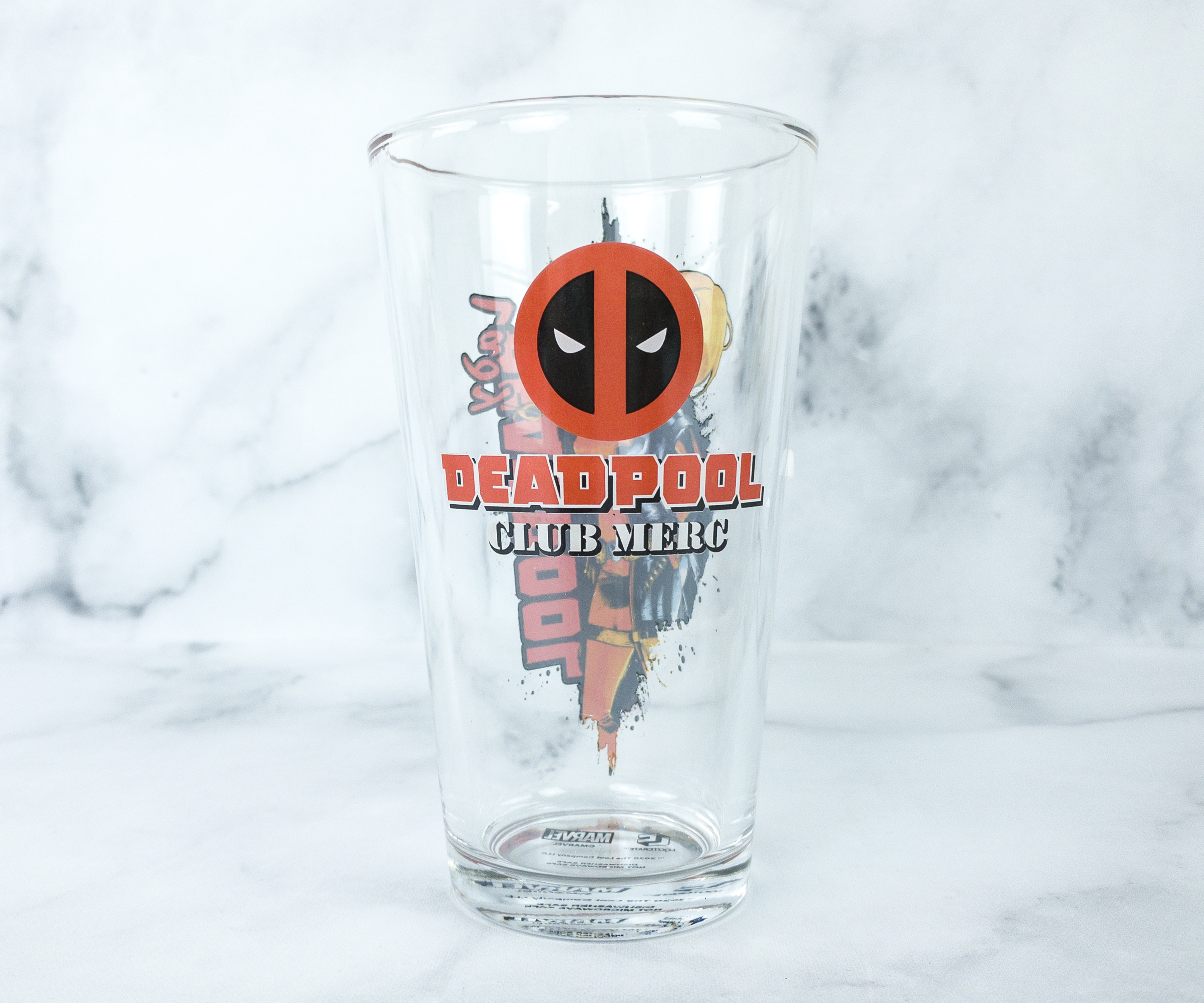 I am really excited to fill this up and quench my thirst with ice-cold drinks!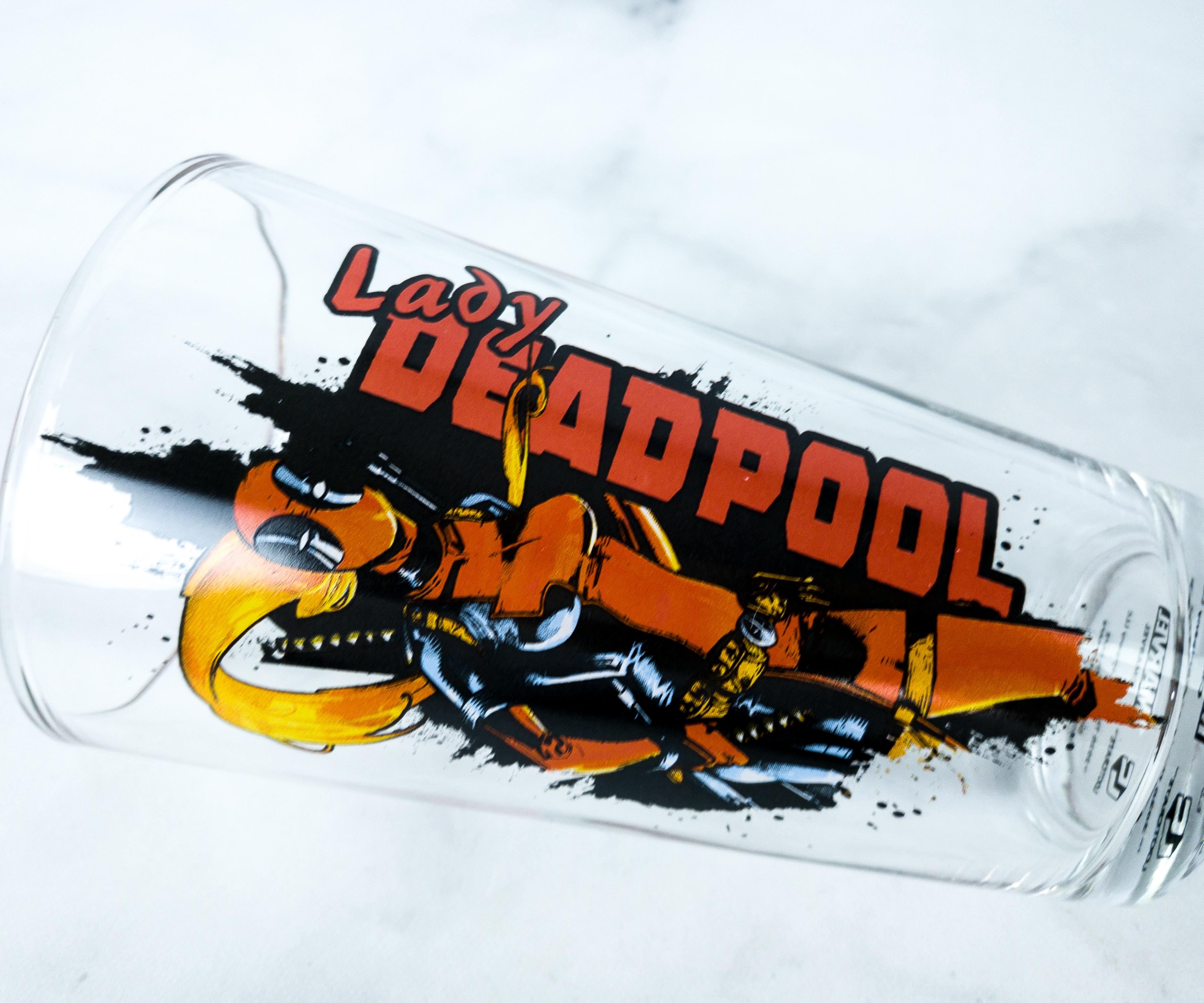 Look at the gorgeous Wanda Wilson here, looking great as Lady Deadpool, the leader of the Deadpool Corps!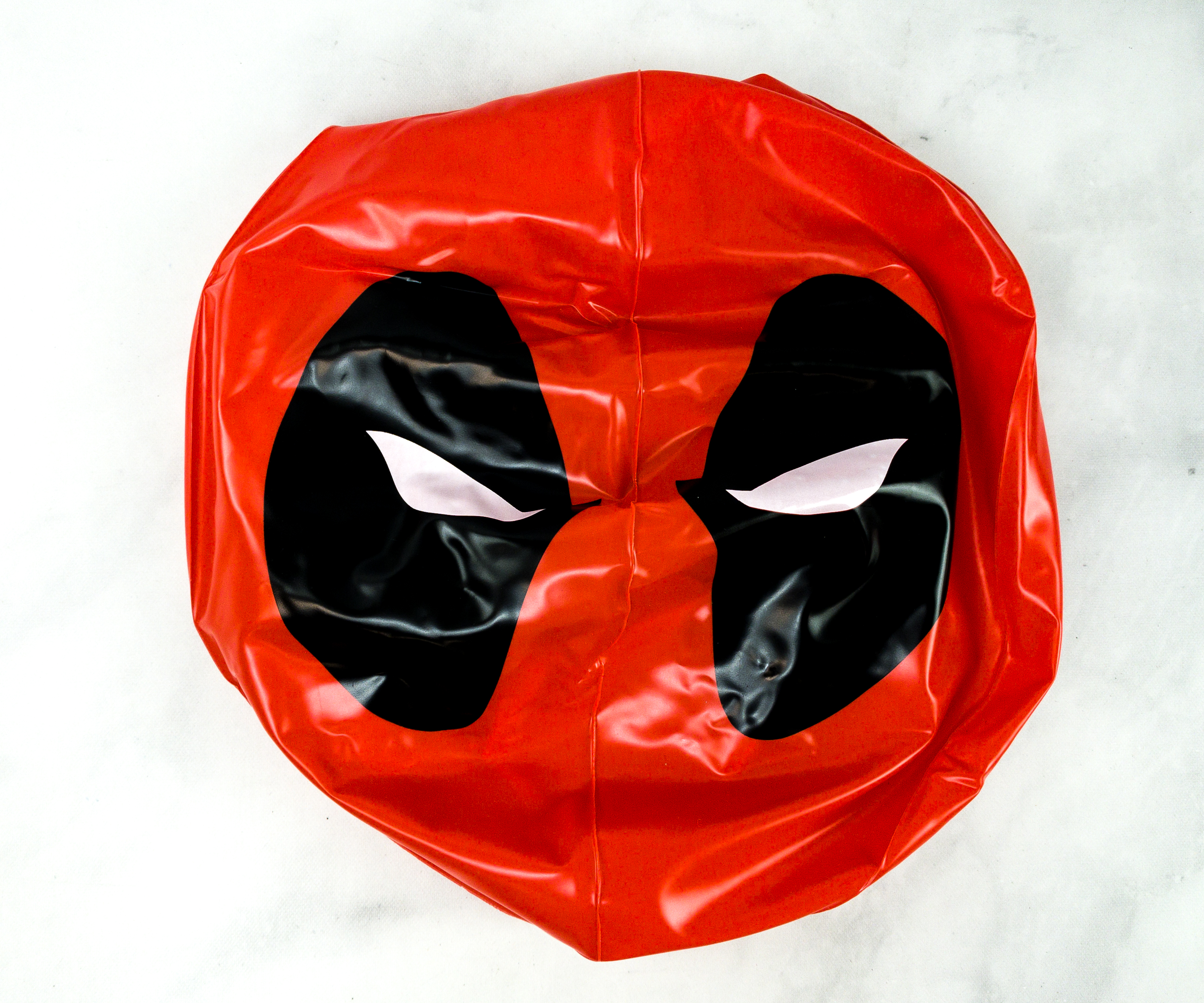 Deadpool Beach Ball. A visit to the beach won't be complete without bringing an inflatable ball to play with!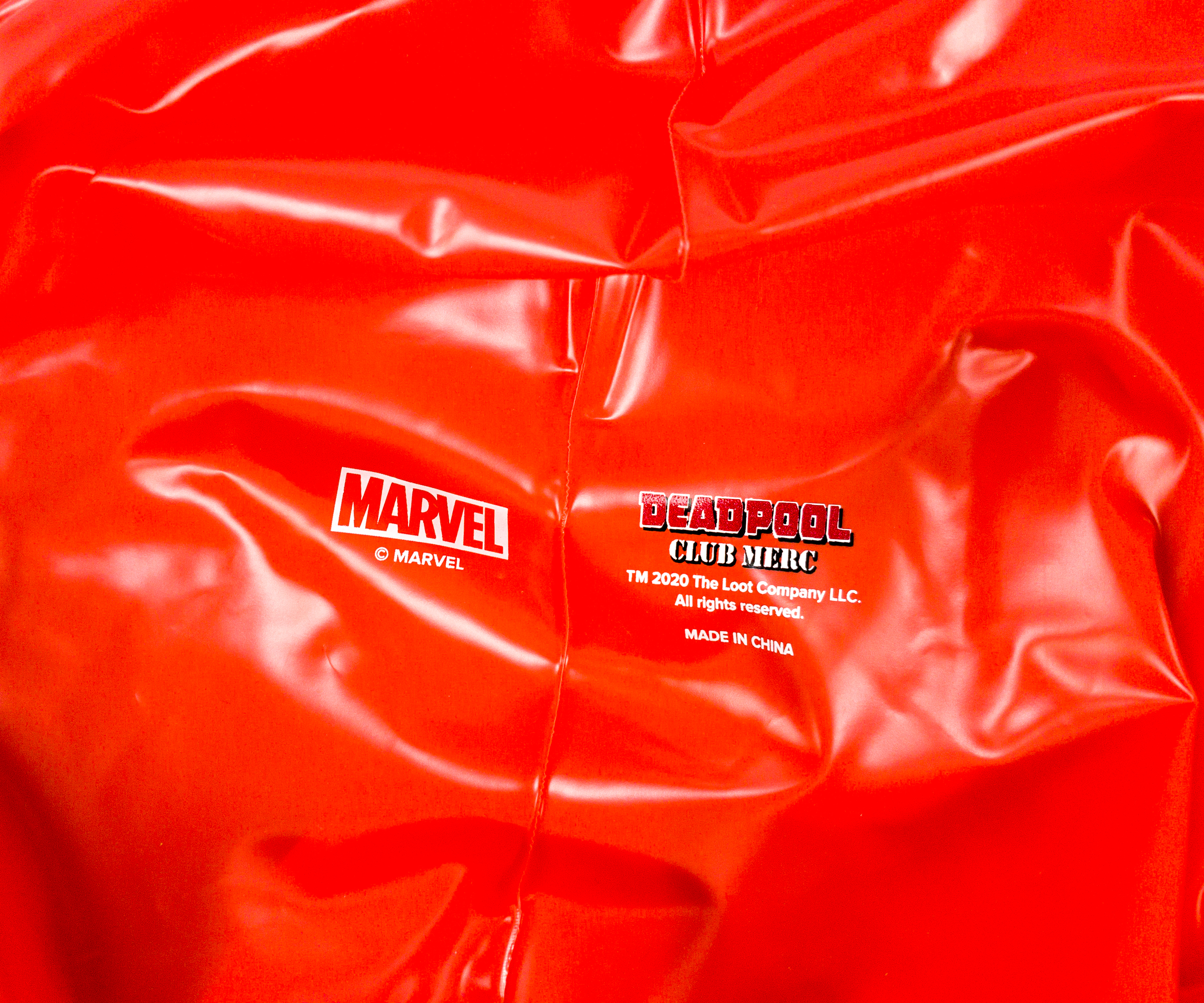 The beach ball has Marvel and Deadpool Club Merc insignia printed at the back!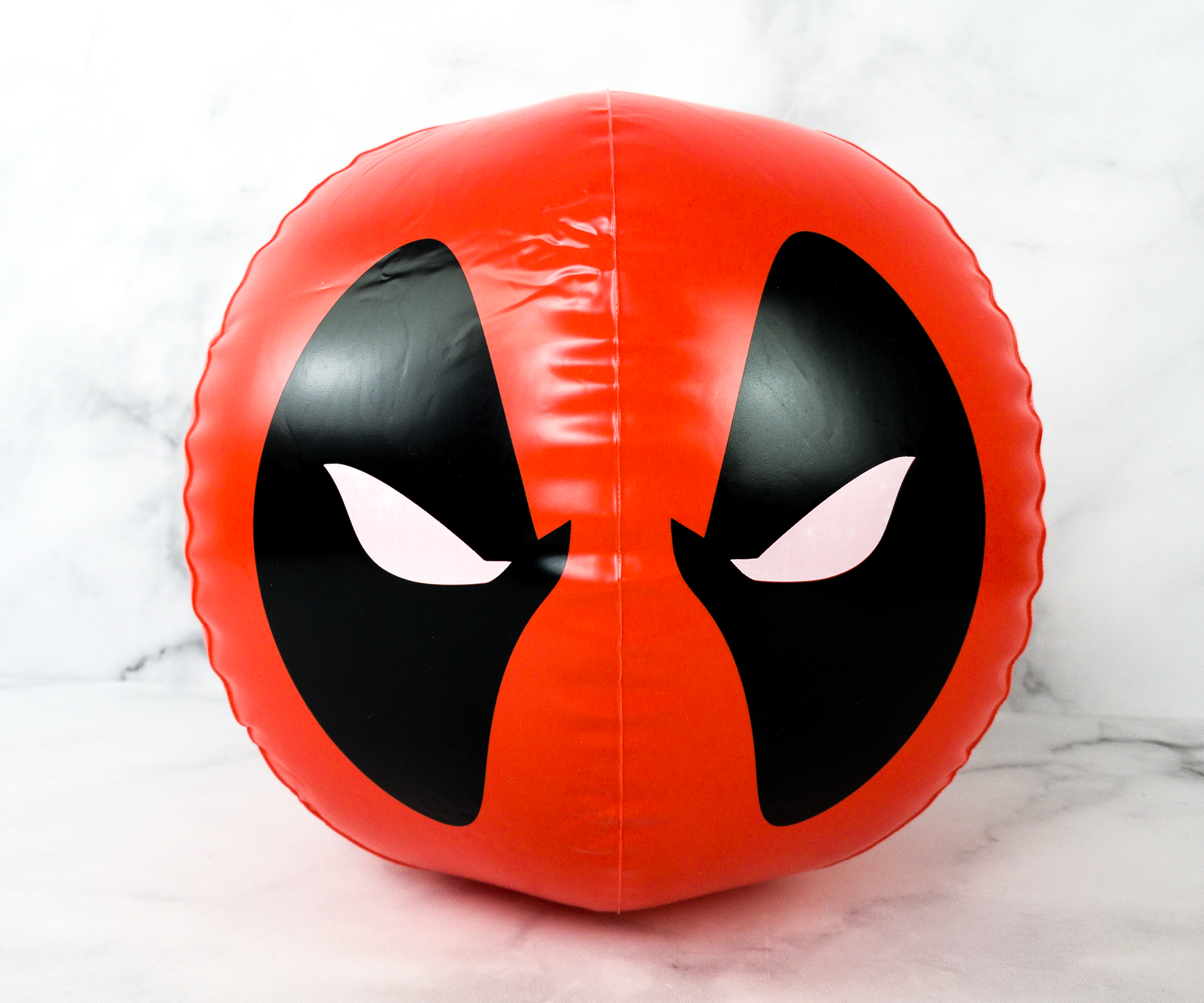 The ball looks cooler when inflated, of course! It's the perfect ball to play toss or even a simple game of beach volley game!
I'm so ready for the warmer days ahead with my Deadpool loot! I love that all of them are not just for display but they have amazing uses as well. I like the shirt, the design is amazing, and it's really comfy to wear. The Lady Deadpool glass is also nice, it's perfect for any refreshing drink or even beer! Anything with Deadpool in it is cool, and most of the time, the designs are witty, humorous, and fun!
What do you think of this quarter's Deadpool Club Merc?