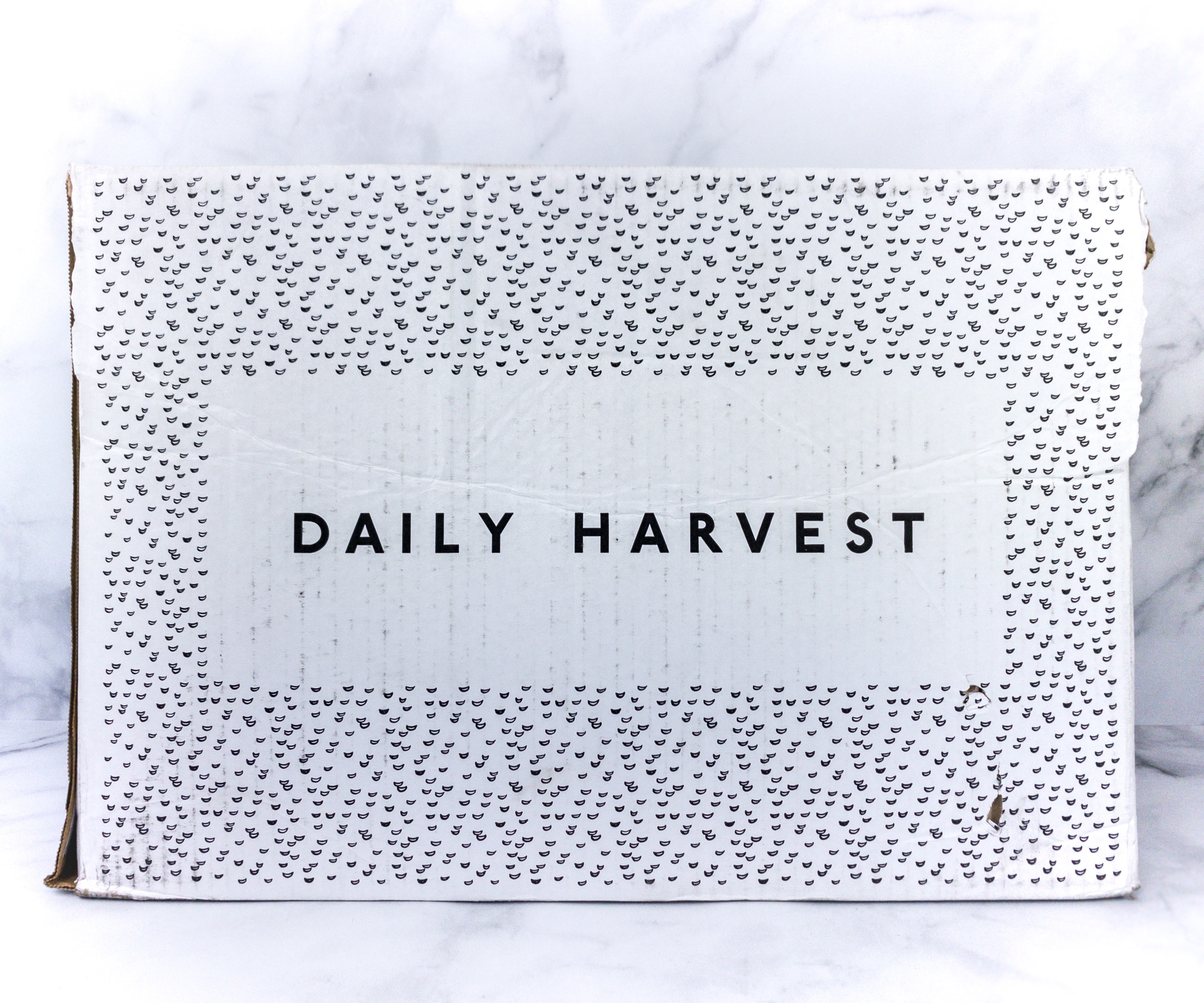 Daily Harvest is a monthly subscription of ready-to-blend, heat, or eat whole food and superfood plant-based vegan meals. Currently, they offer smoothies, harvest bowls, soups, lattes, overnight oats, and chia parfaits, and they also have a new product line which is flatbreads! You can choose from a weekly or monthly plan, and it starts at $48.91 per week.
DEAL: Save $25 on your first box! Use coupon code HELLOSUB and USE THIS LINK to subscribe. 
This subscription is going through some changes! Daily Harvest is switching to a more eco-friendly packaging by using home-compostable and recyclable bowls. More information on the packaging update here. This review doesn't include the new sizes or compostable packaging.
They are also updating portion sizes and shapes, as well as discounts for the increased box sizes. You'll now receive a $10 discount when you order a medium 12-item box, and a $20 savings when you order a large 24 item box!
Here are their new prices:
Smoothies: $7.99
Harvest Bowls: $8.99
Flatbreads: $8.99
Soups: $7.99
Bites: $7.99
Oat Bowls: $5.99
Chia Bowls: $5.99
Lattes: $7.99
Scoops: $8.99
As always, their boxes are always well-insulated to keep the contents fresh!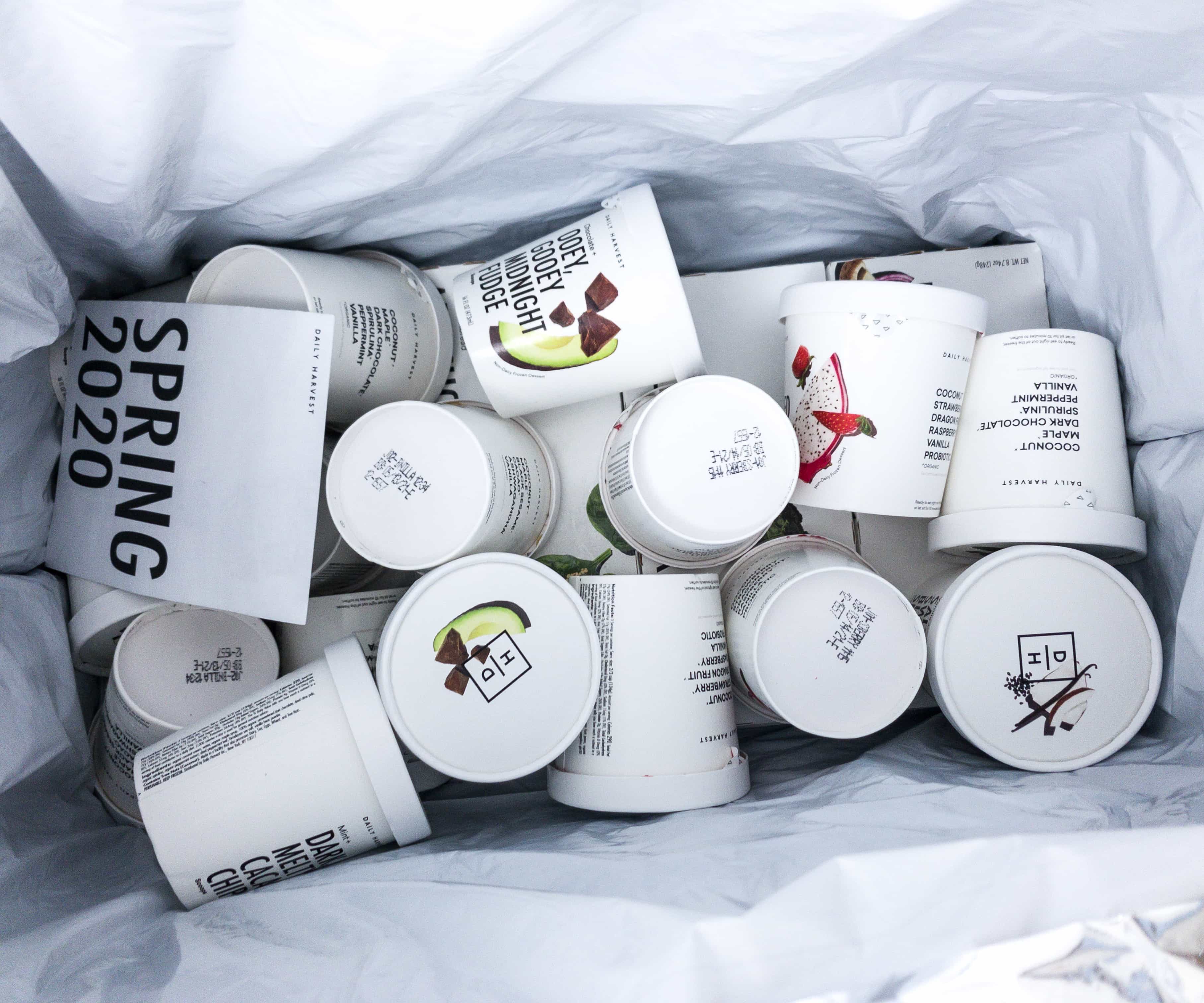 The box contains dry ice to keep the cups cool.  Instead of taking the dry ice out after unpacking, just leave it in the box and allow it to vanish in a well-ventilated area.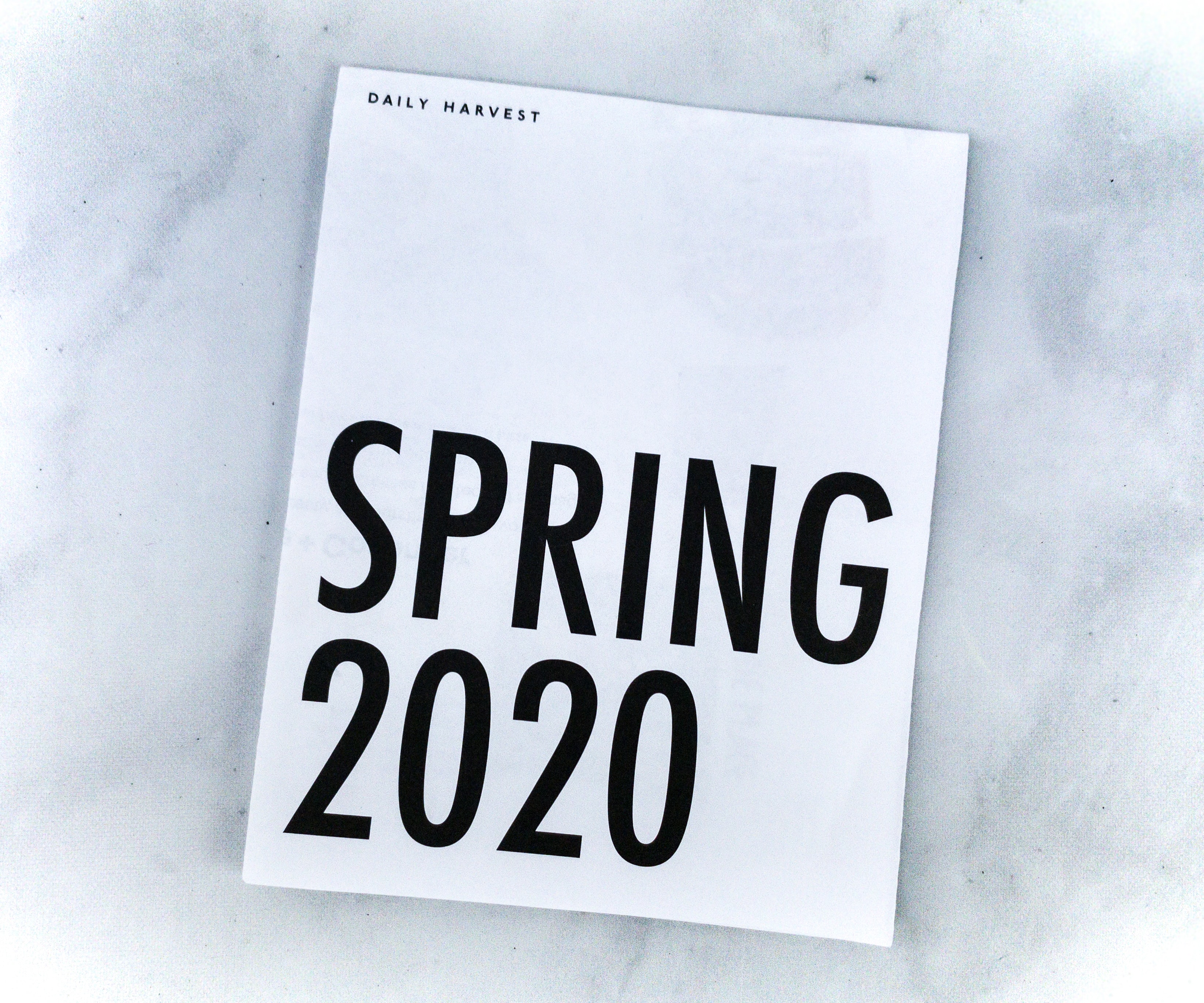 We got a Spring 2020 pamphlet in the box!
The pamphlet features Daily Harvest hacks!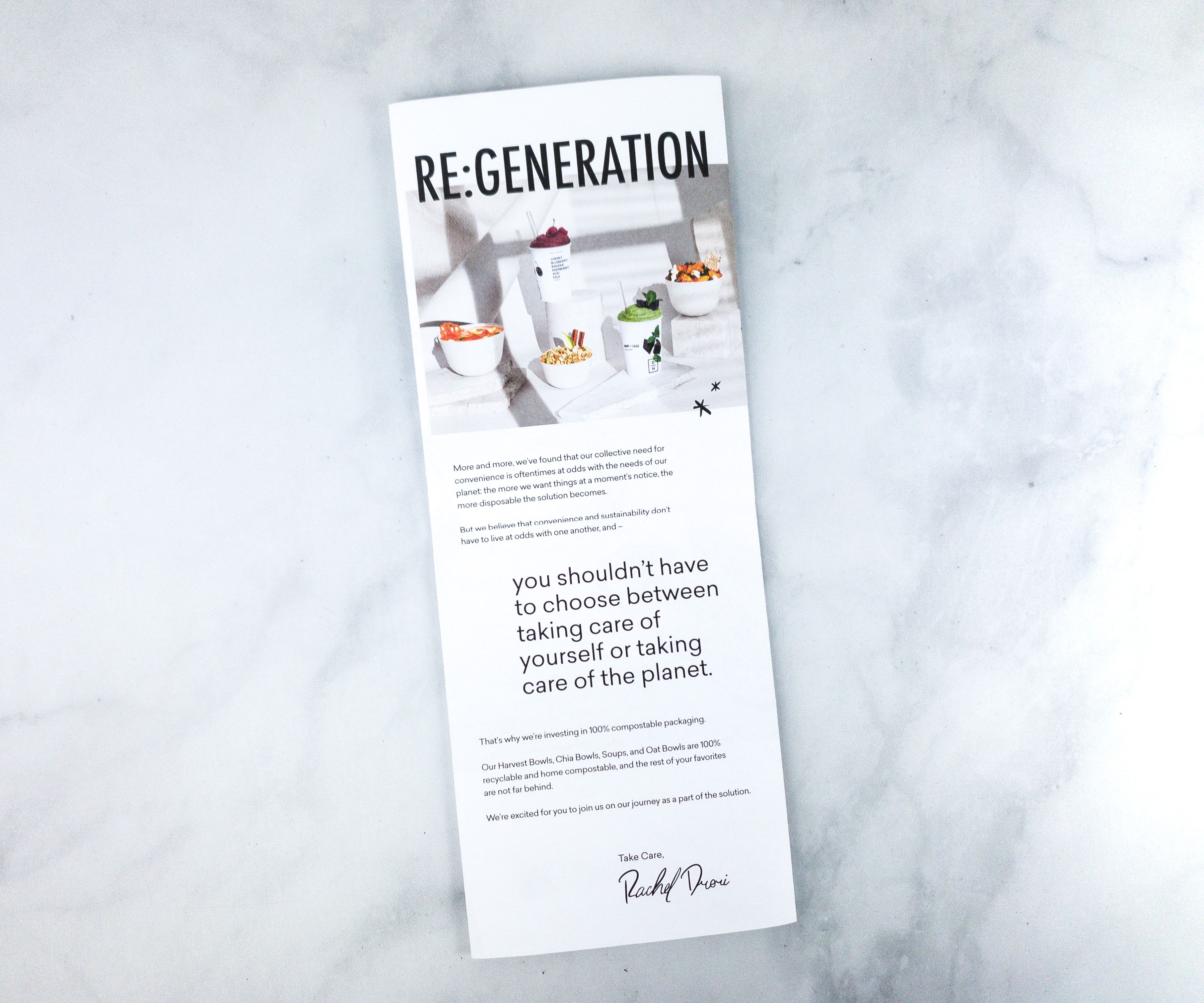 There's a note about Daily Harvest's new compostable packaging.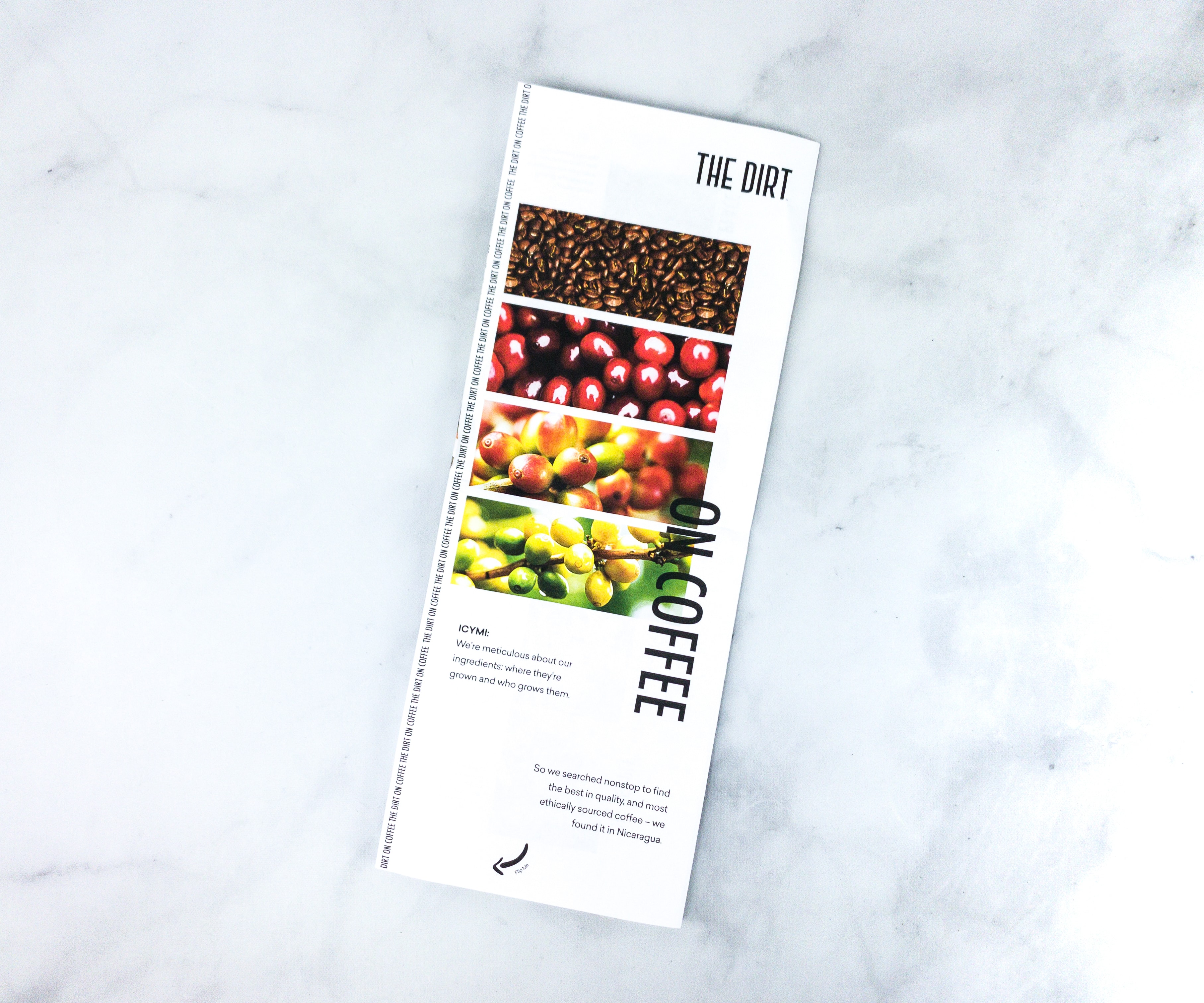 There's also a feature about the ingredients they use.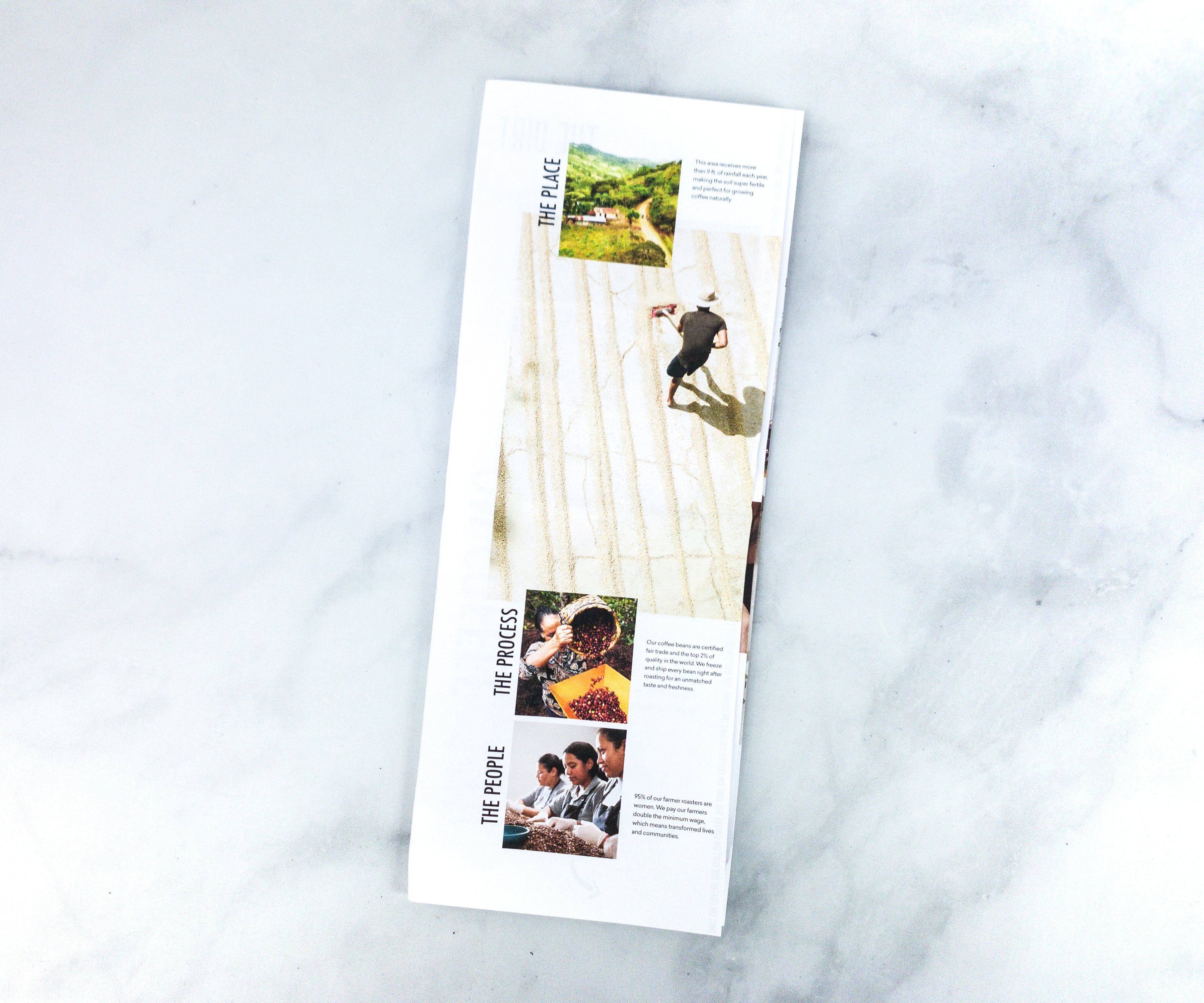 This is a nice read to get to know more about Daily Harvest!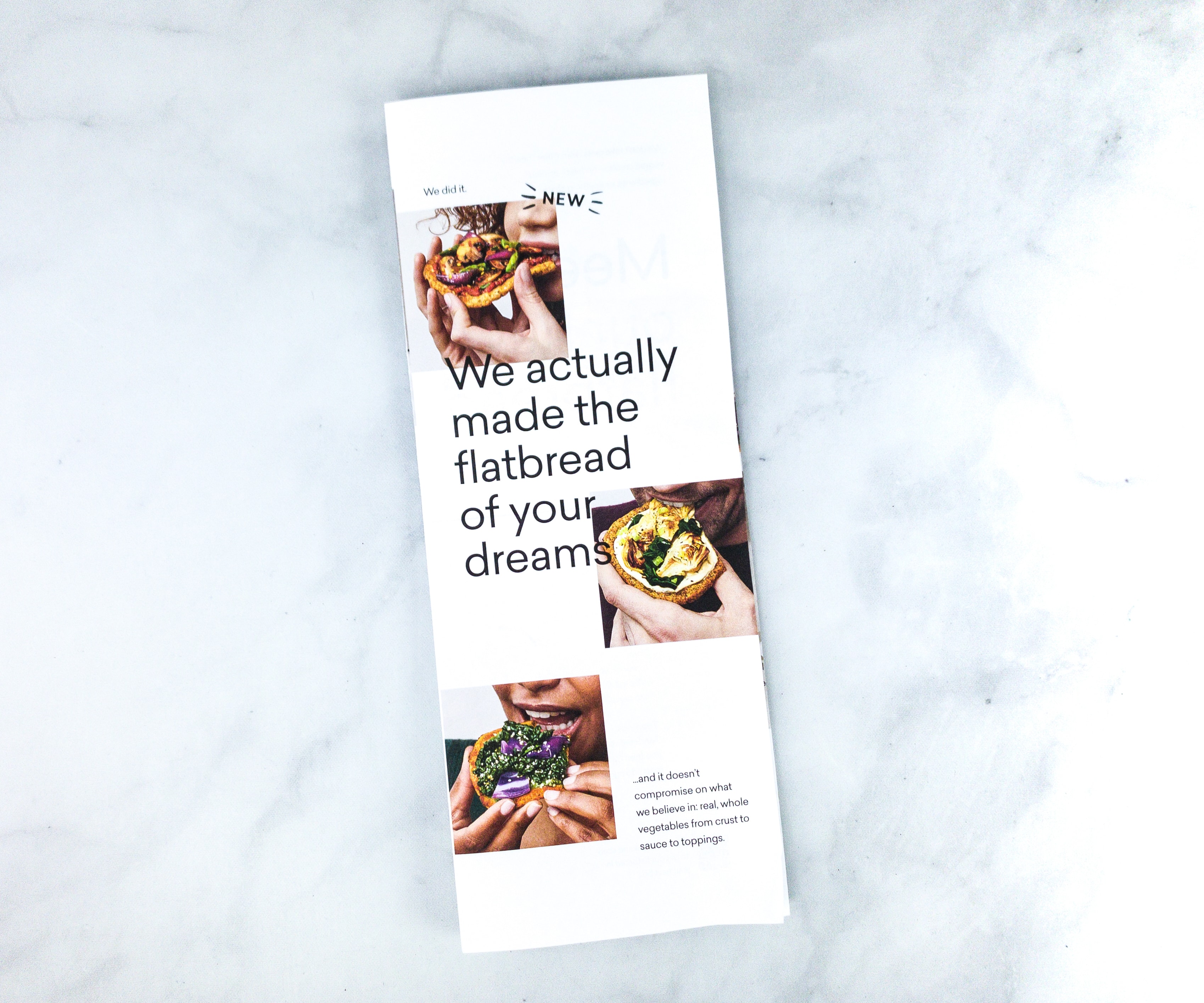 They even introduced us to the newest Daily Harvest product: flatbreads!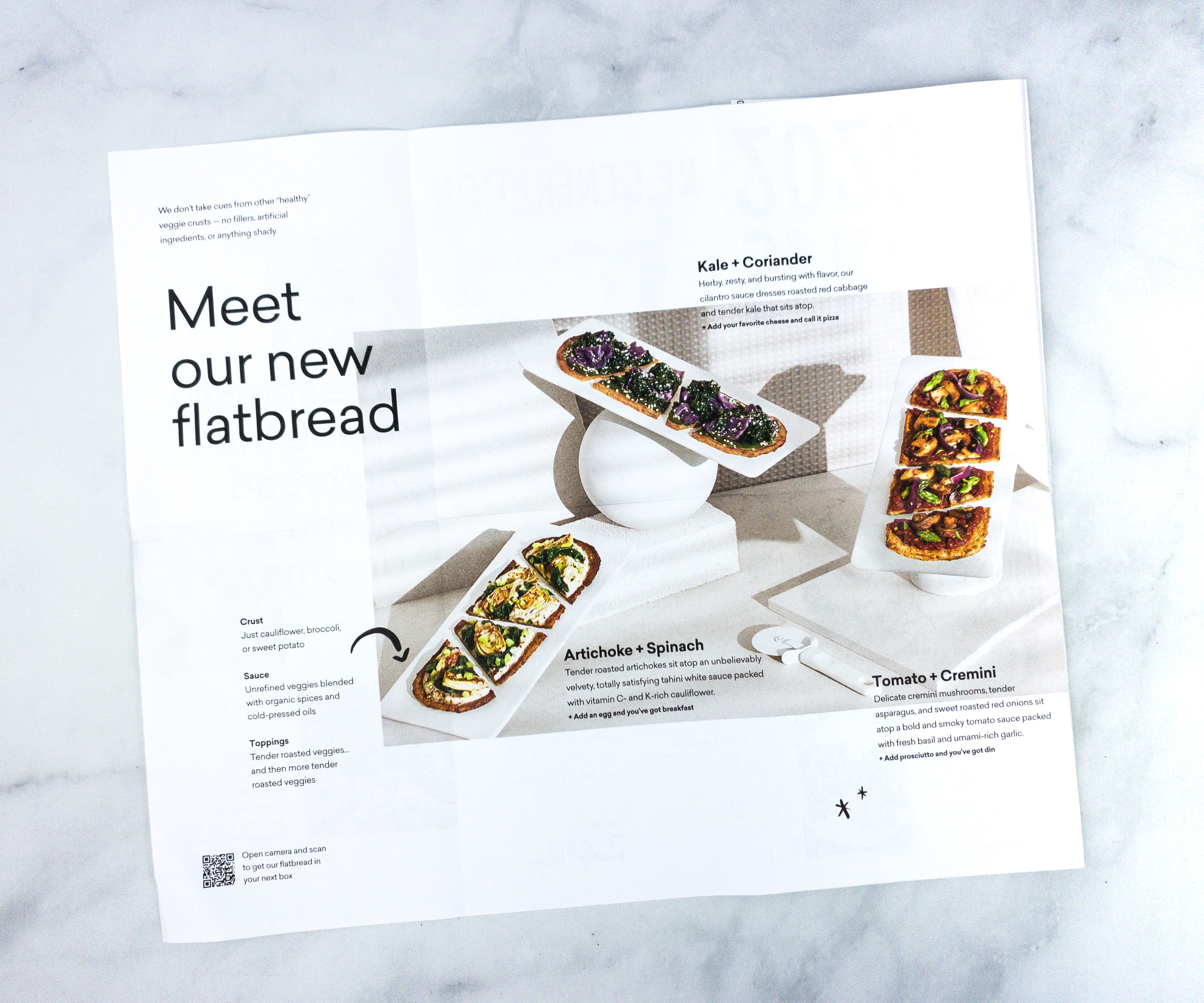 The flatbreads have variants as well, like Kale+Coriander, Artichoke+Spinach, and Tomato+Cremini.
Their new packaging looks good!
Everything in my box!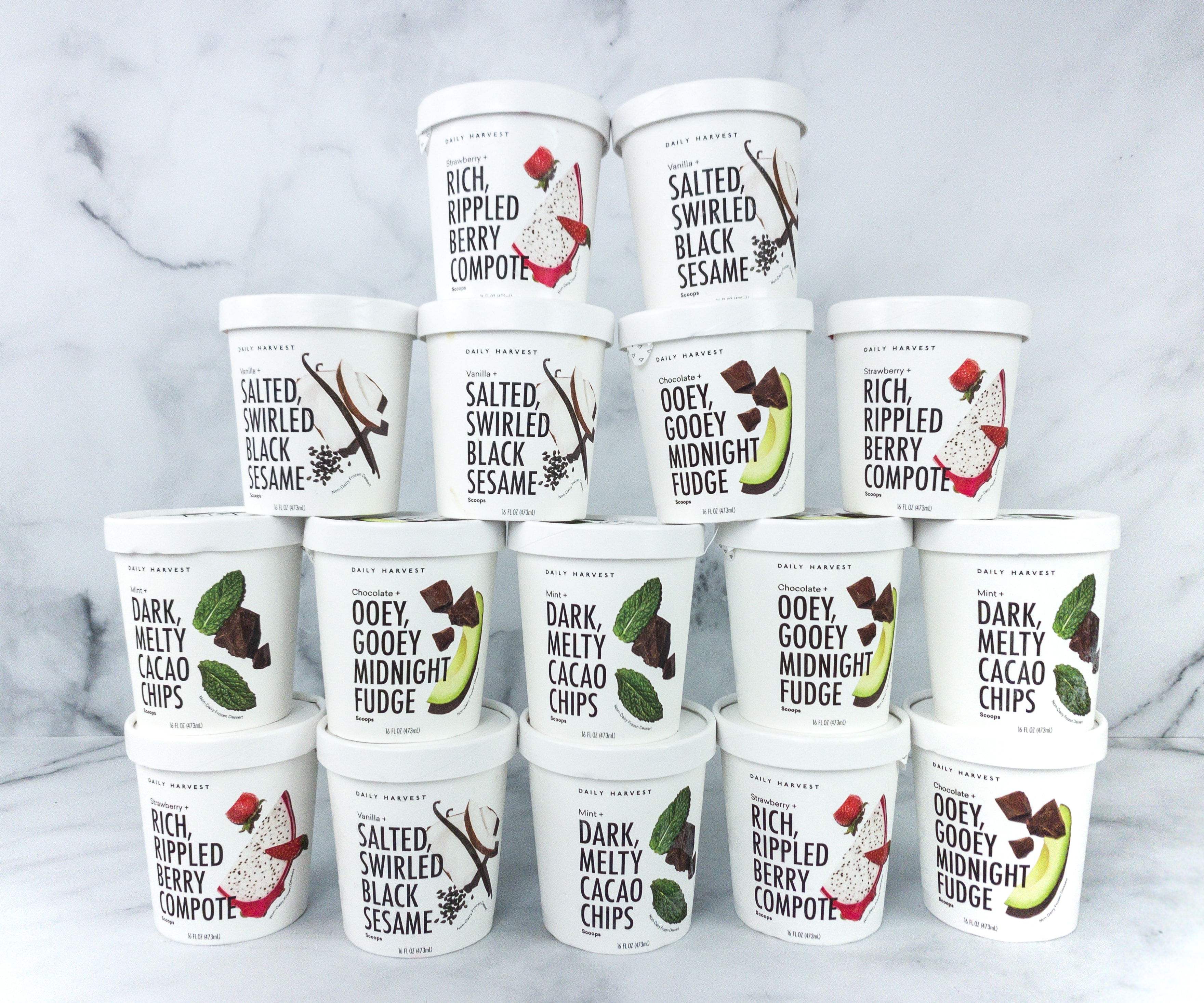 We have 4 cups of each Daily Harvest Scoops flavor! These are all plant-based ice cream and they don't contain any dairy ingredients, added sugar, or fake fillers.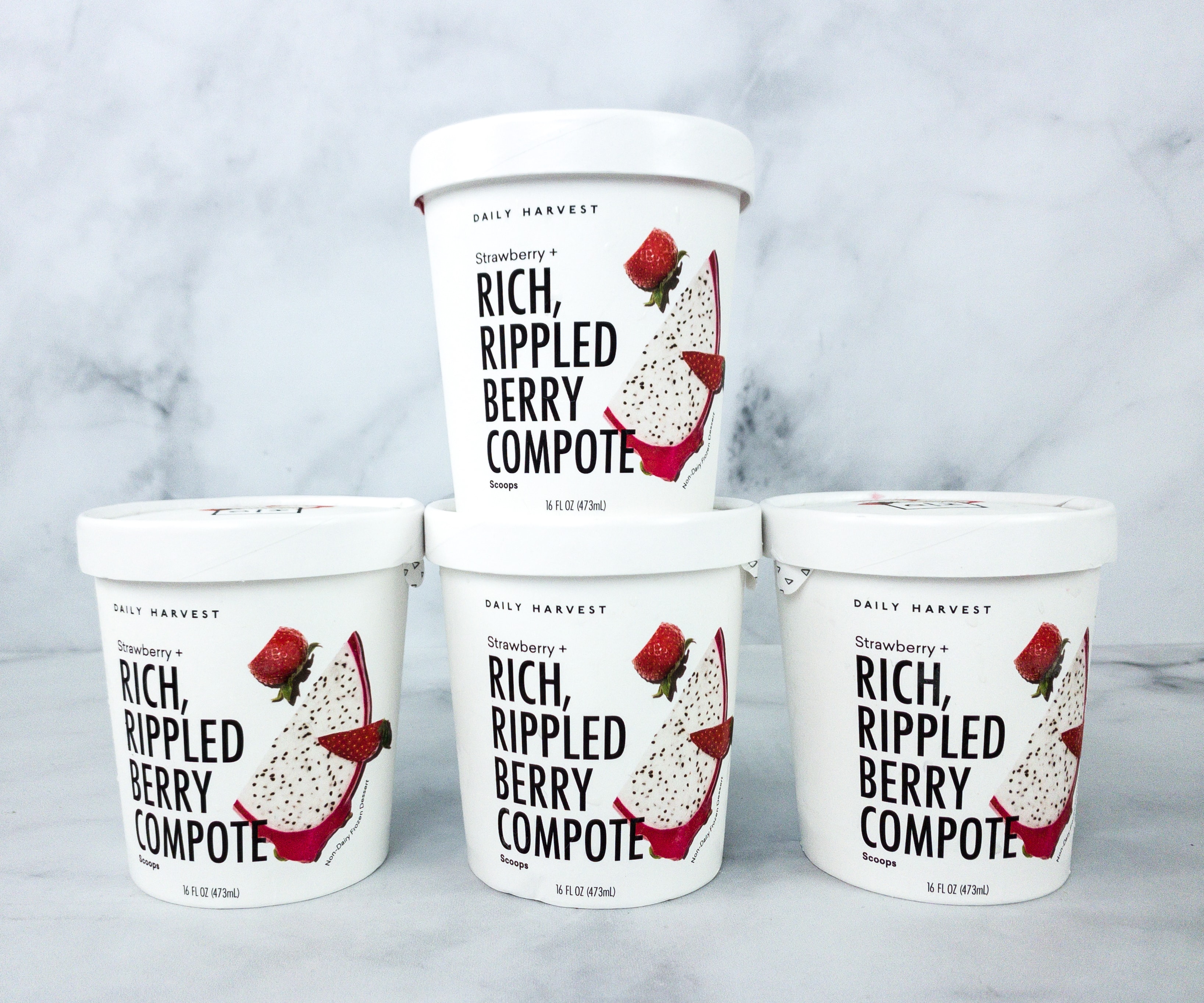 Strawberry + Rich, Rippled Berry Compote. It's a berry flavored plant-based ice cream, with a creamy texture and a bright, fruity taste. The refreshing taste is just perfect for summer. It's even packed with antioxidants!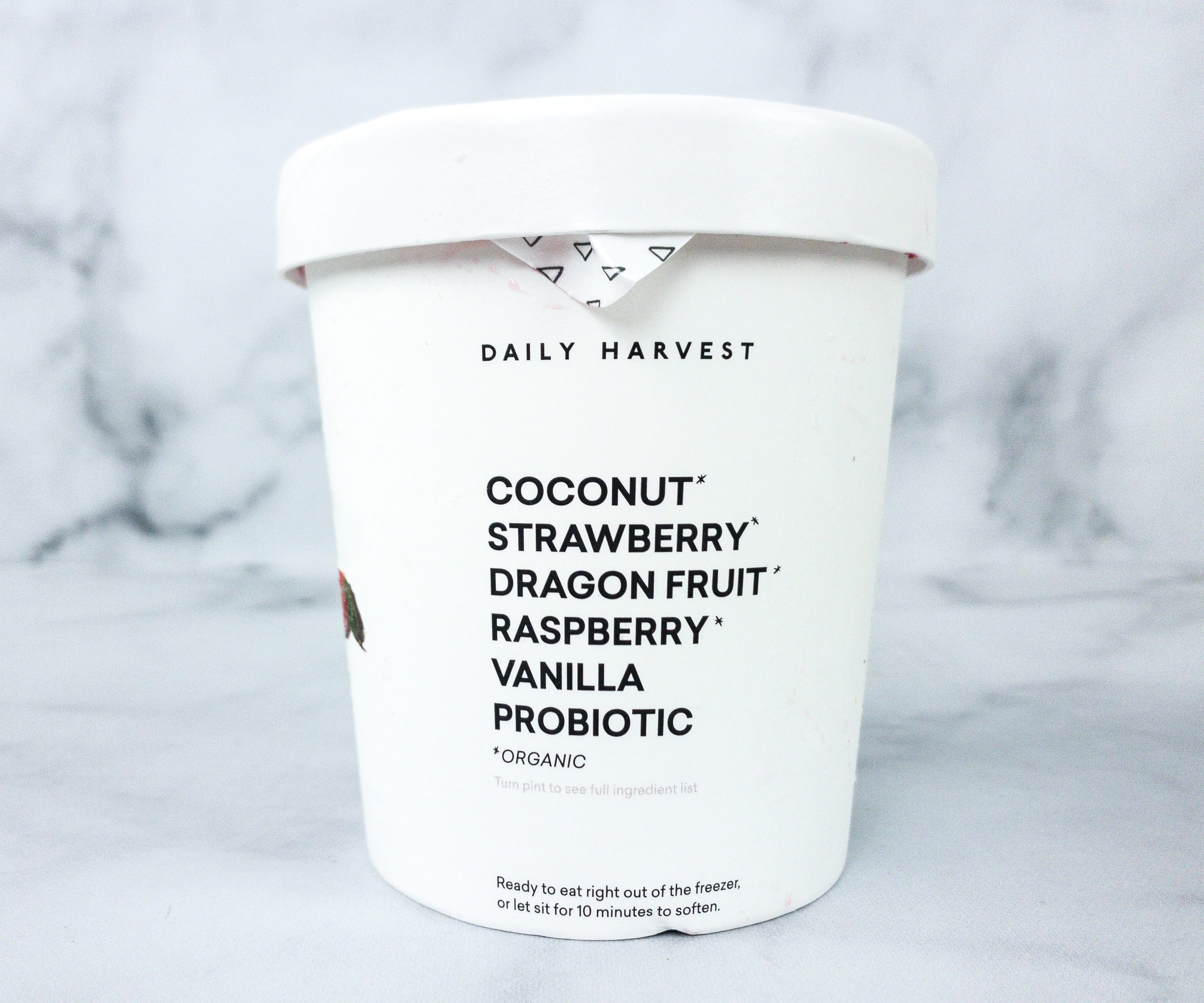 This cup is made with organic coconut cream, organic strawberry puree, organic maple syrup, organic dragon fruit puree, organic raspberries, dried citrus pulp, water, organic lemon juice, vanilla bean powder, himalayan sea salt, and probiotic (bacillus coagulans gbi-30 6086, inulin).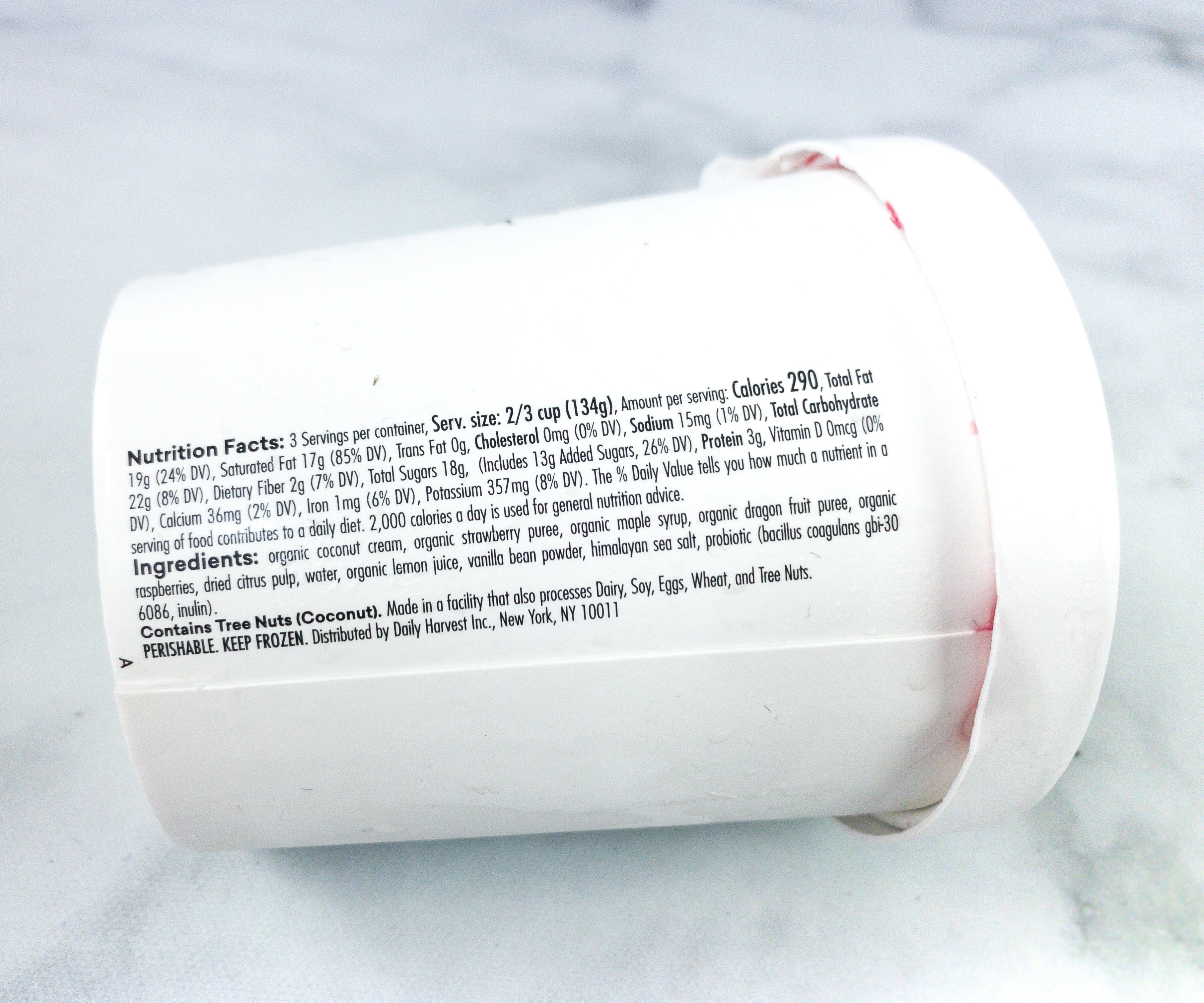 Nutrition facts are also listed on one side of the cup.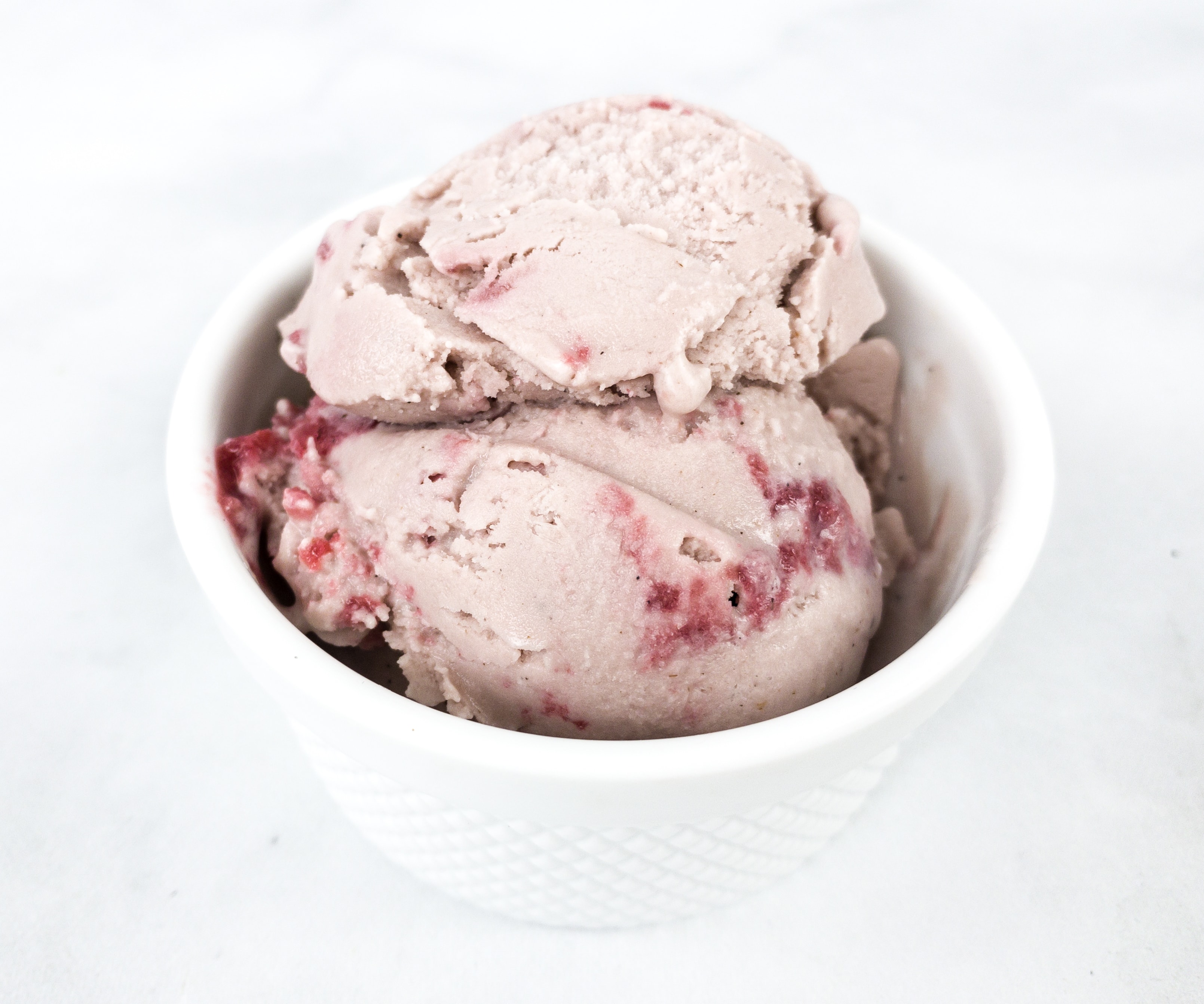 This ice cream alternative comes in a soft pink color plus red swirls all over. It was super tasty and my kids' favorite!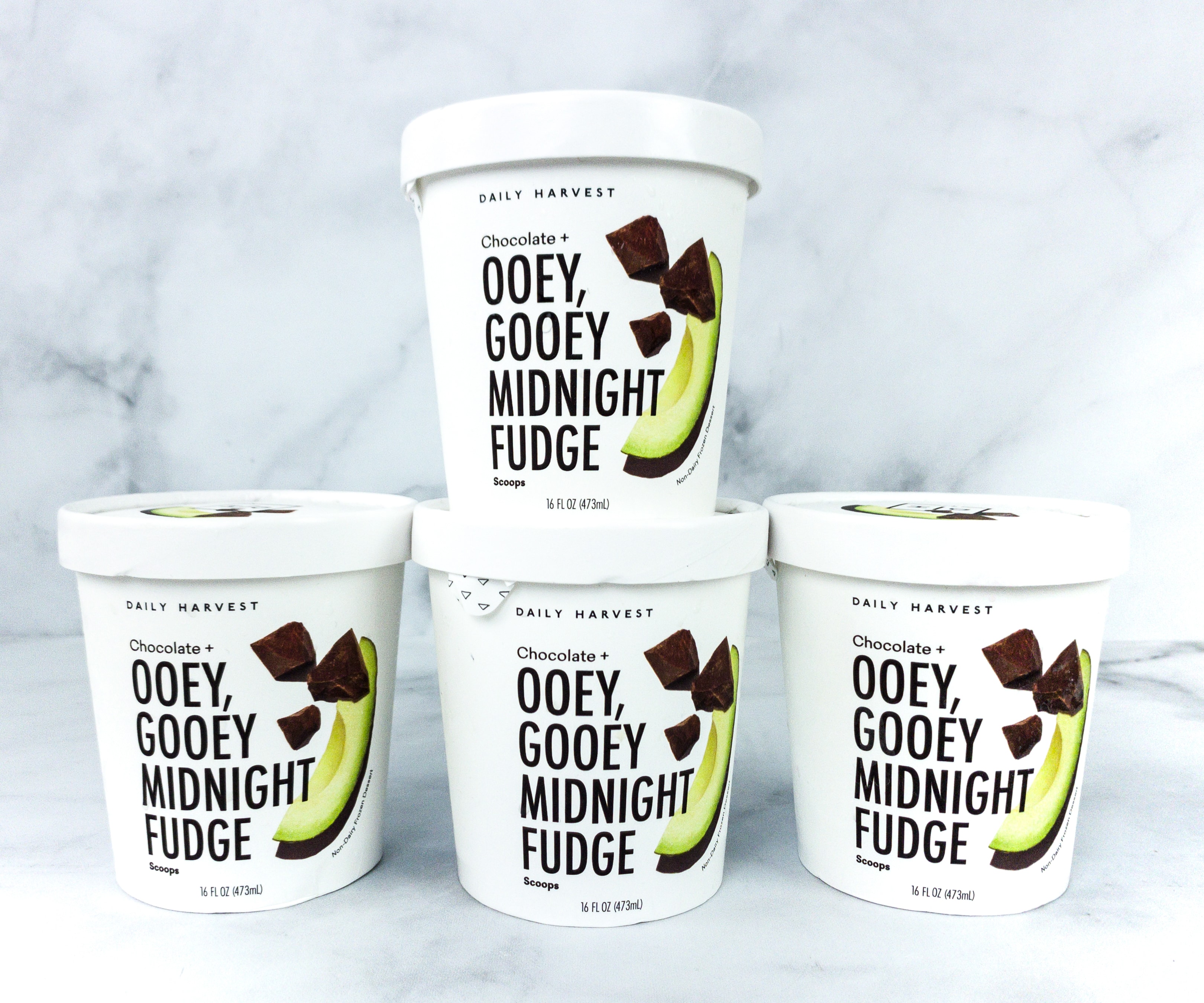 Chocolate + Ooey, Gooey Midnight Fudge. Here's for fans of chocolate ice cream! This healthy alternative is made creamy by avocado. Of course, it also has ethically harvested cacao which is known to be rich in fiber and protein.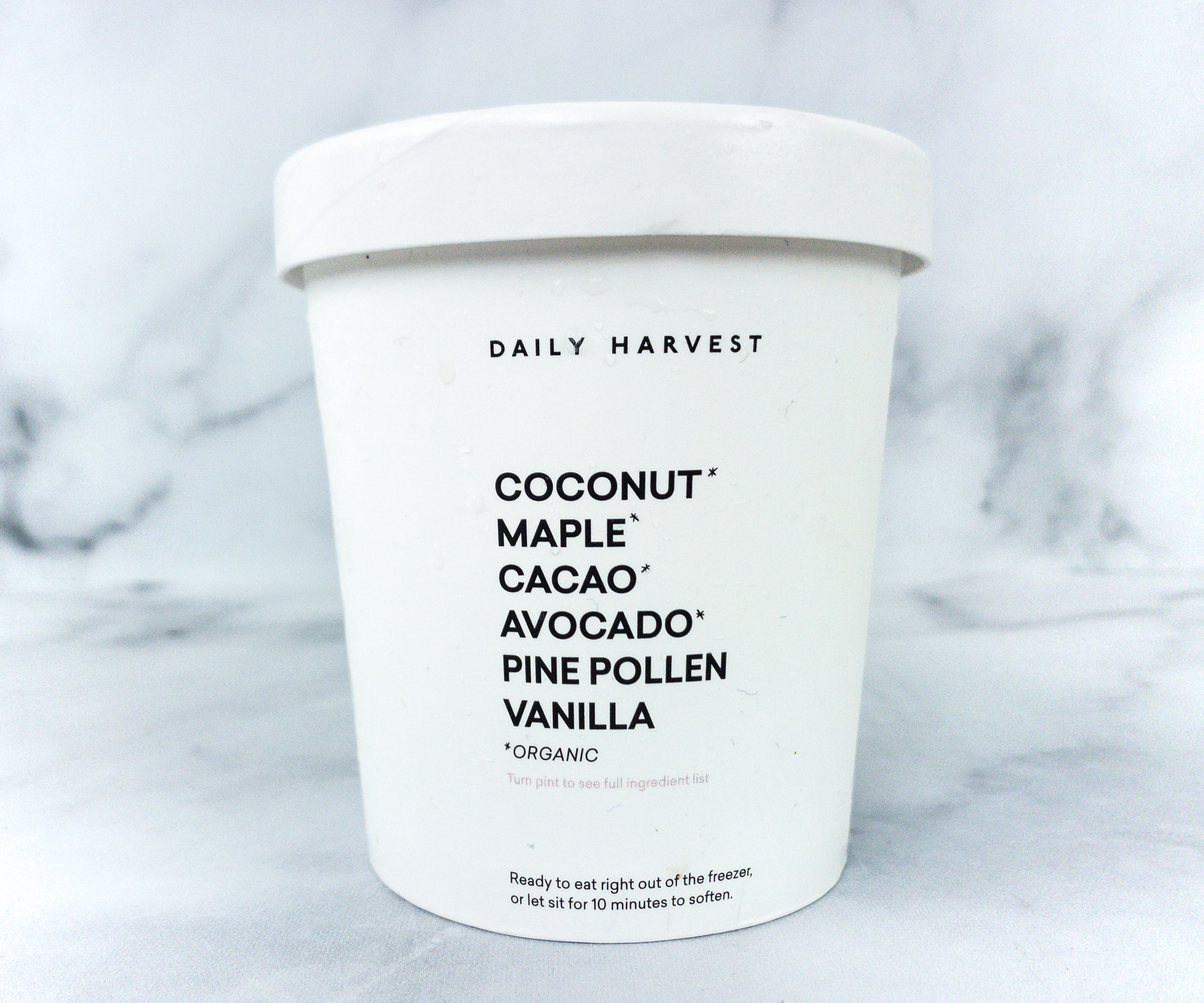 Aside from organic avocado and organic cacao powder, it also contains organic coconut cream, water, organic maple syrup, organic lime juice), dried citrus pulp, Himalayan sea salt, pine pollen, and vanilla bean powder.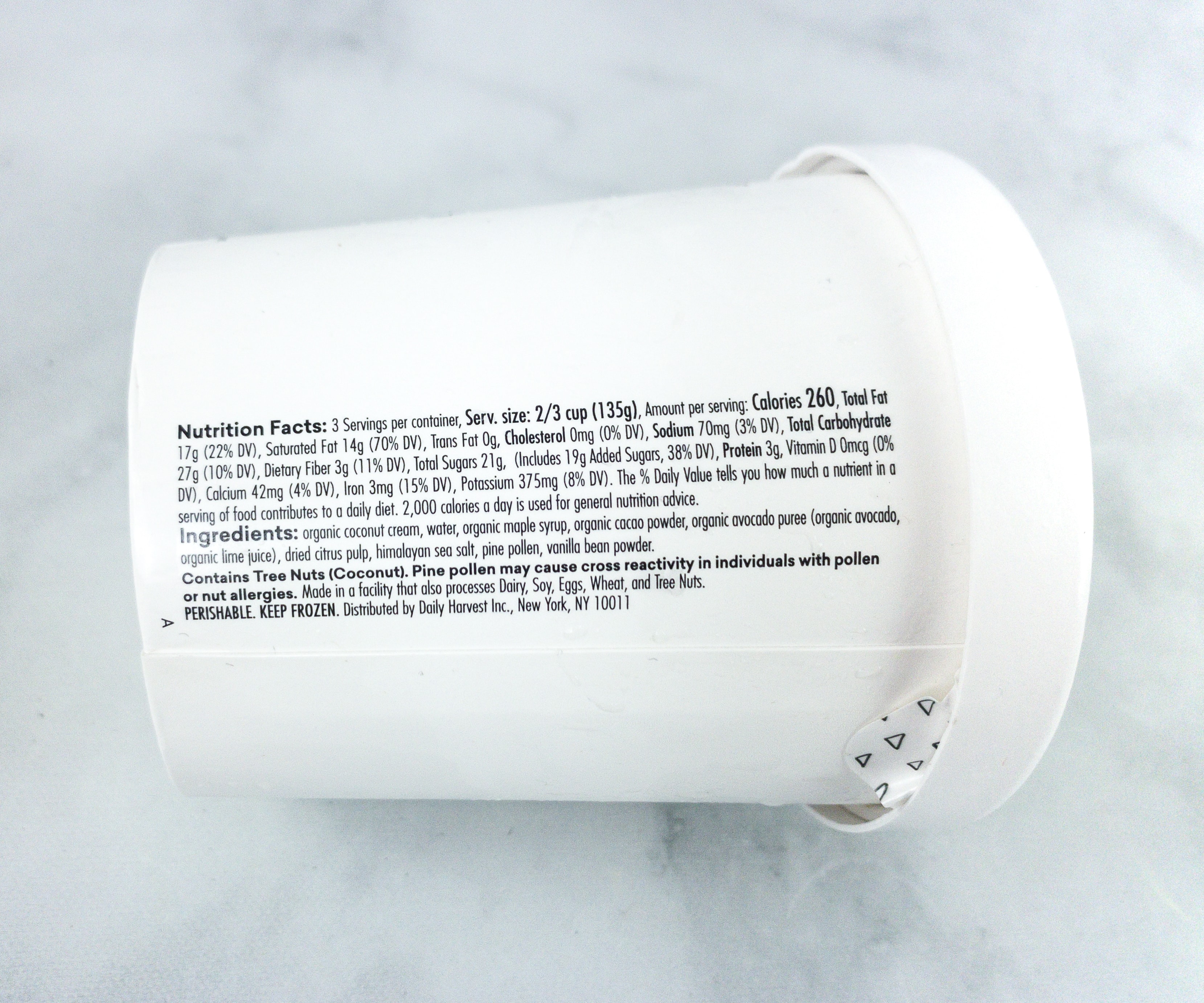 These plant-based ice creams from Daily Harvest are best eaten when they're soft, so it's recommended to let them sit for 10 minutes before digging in.
It looks just like a regular chocolate ice cream, only that it's healthier. It has a rich and creamy mouthfeel which I liked! I could also taste the hint of sea salt! The chocolate is deep and rich and this pint is going to last you a while!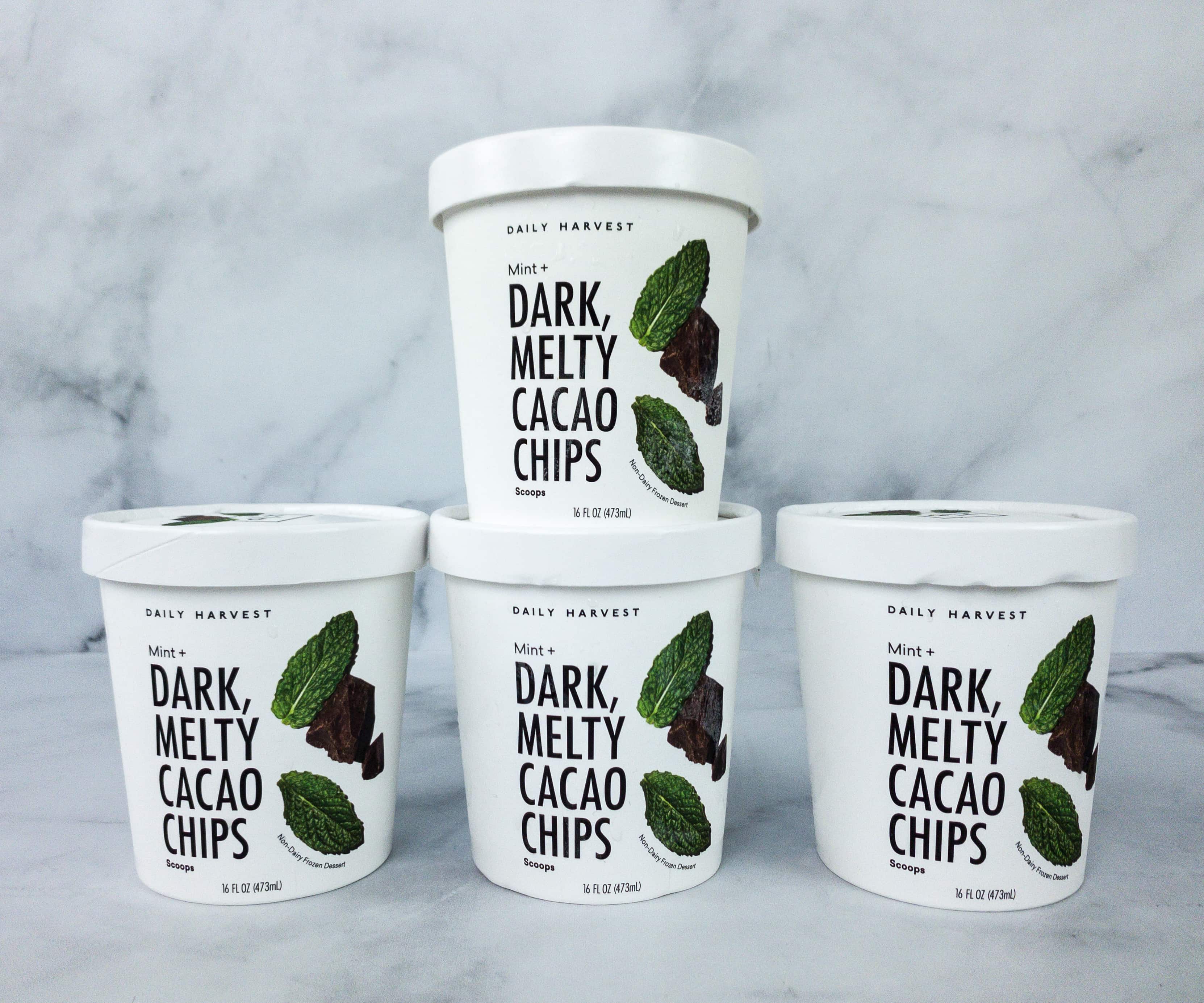 Mint + Dark, Melty Cacao Chips. They also have a mint chocolate variant and it's so good! Each bite into this healthy ice cream is cool and creamy. Add the dark chocolate chunks into the mix and it won't be impossible for you not to get addicted.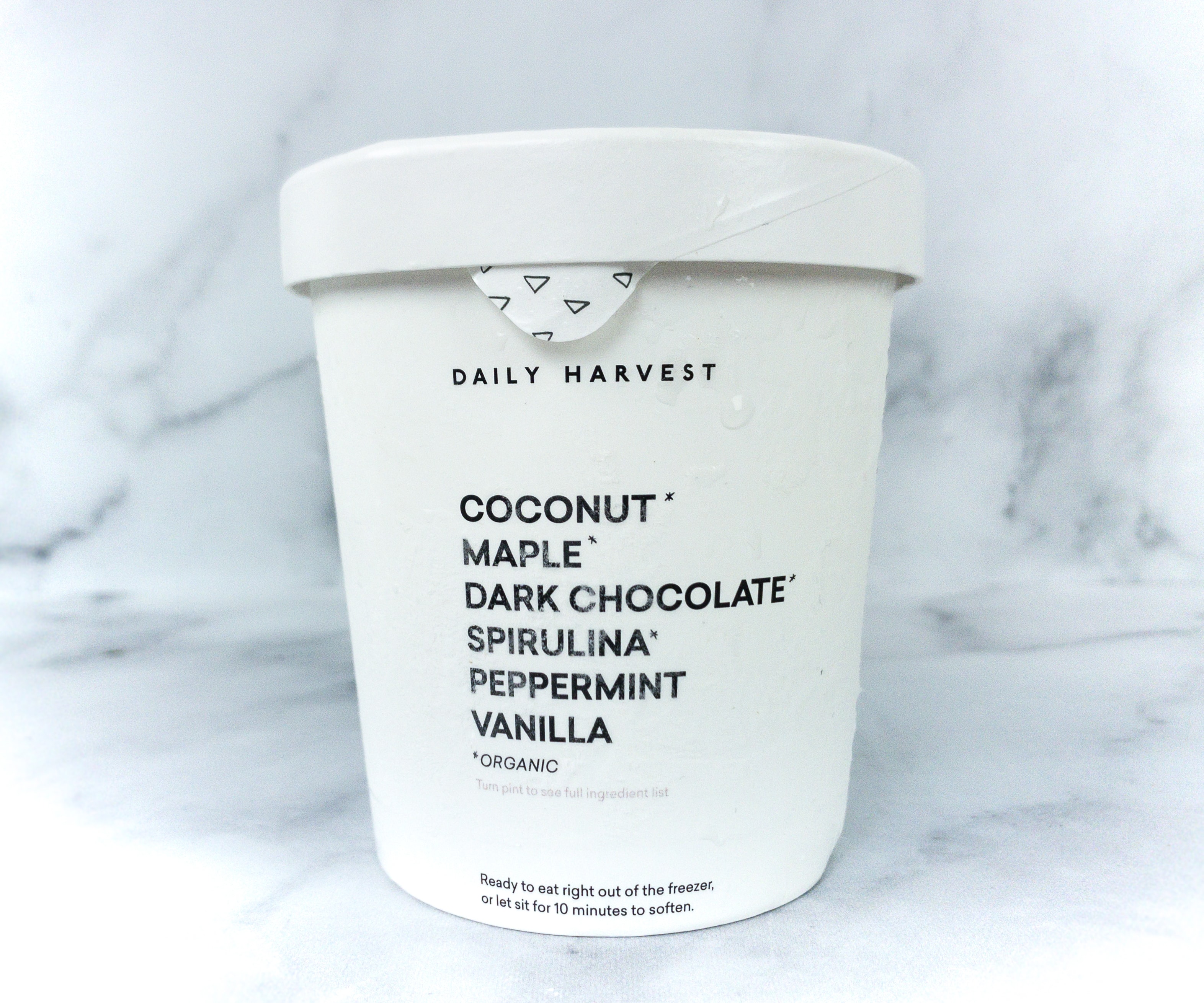 Ingredients include organic coconut cream, water, organic maple syrup, organic 100% unsweetened dark chocolate, dried citrus pulp, organic spirulina, organic peppermint extract, dried peppermint leaf, Himalayan sea salt, and vanilla bean powder.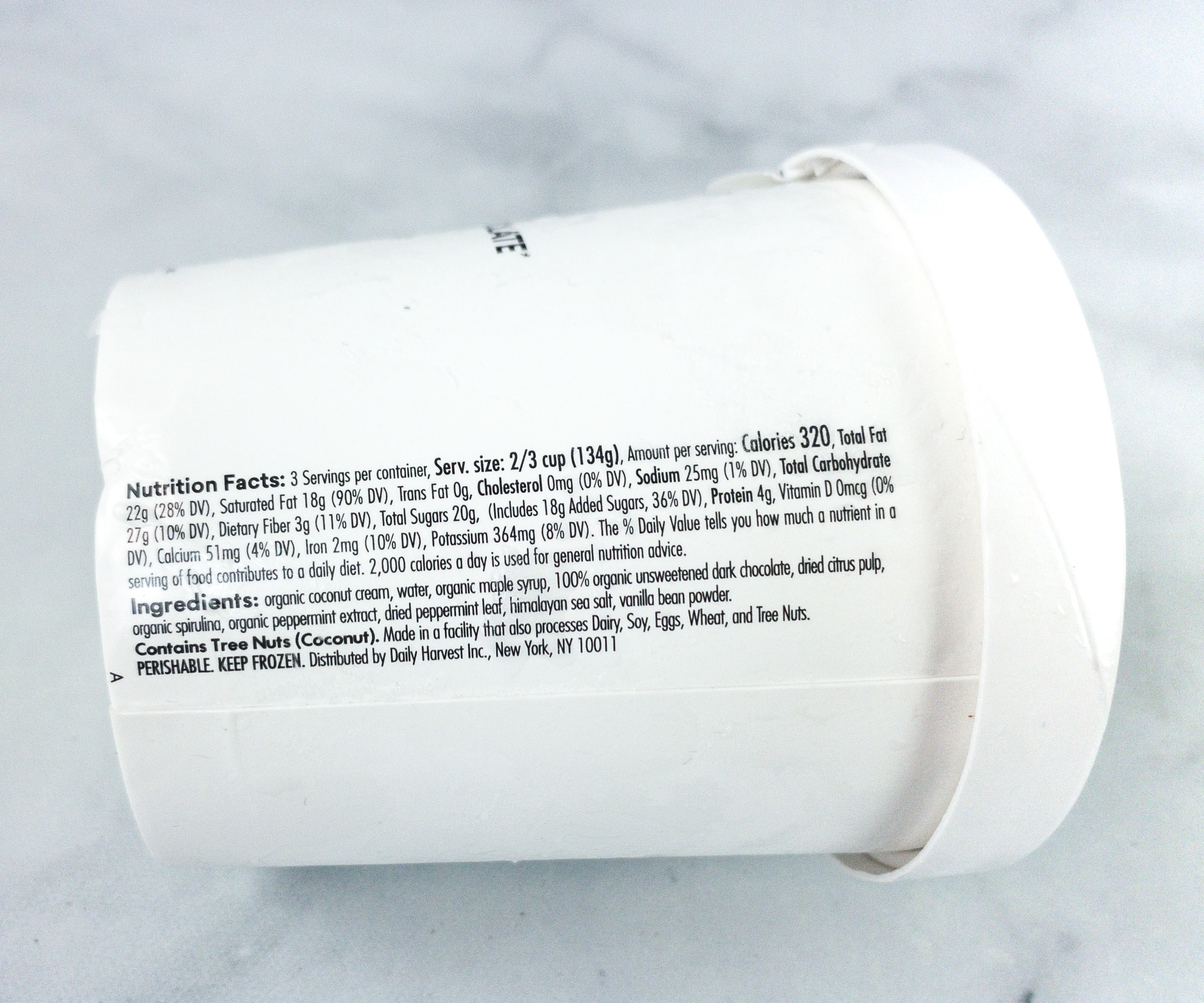 It contains spirulina which is a superfood known to be rich in antioxidants and anti-inflammatory properties.
The cup is well sealed so there are no spills!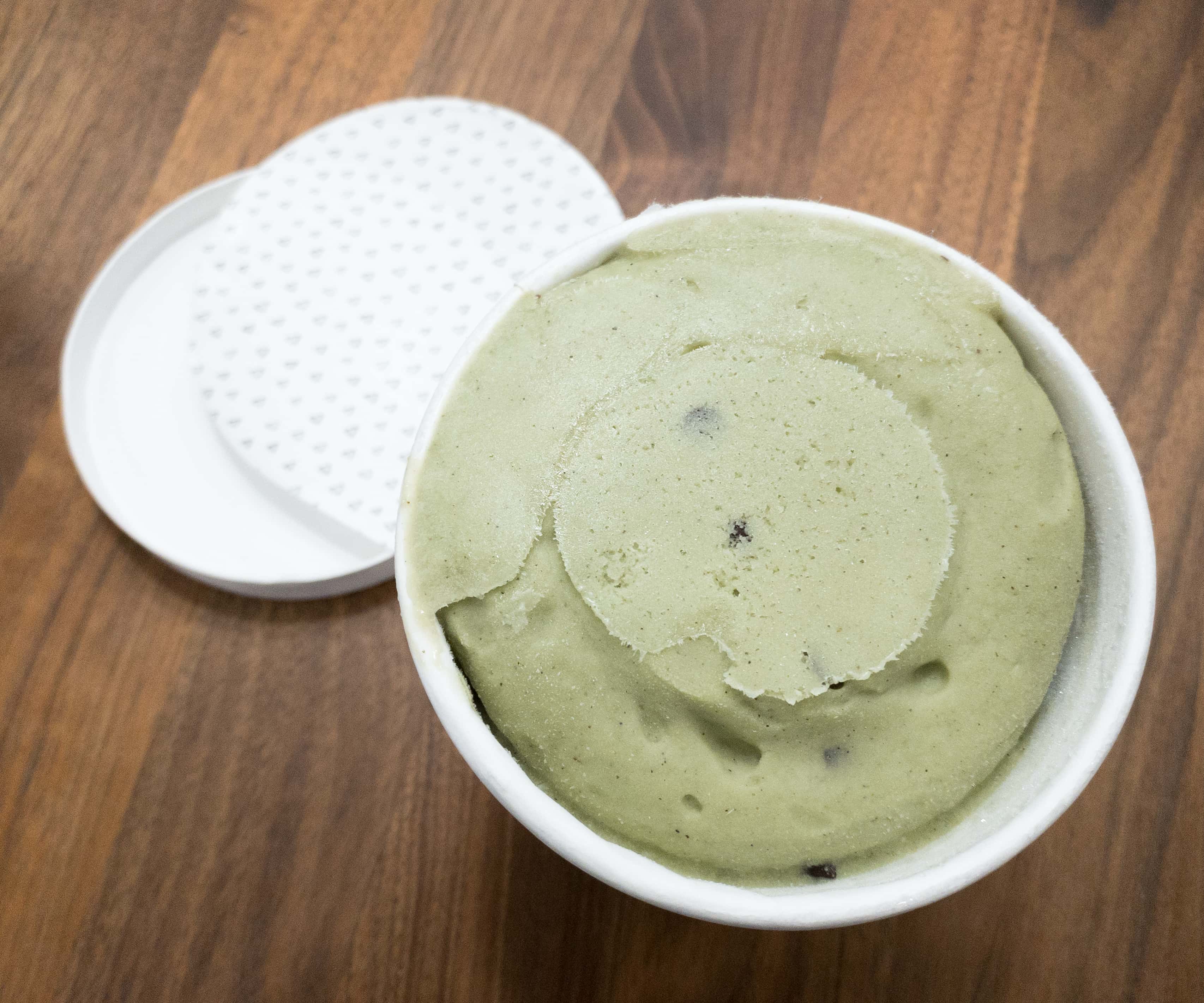 Here's how the mint chocolate variant look like, straight out of the freezer.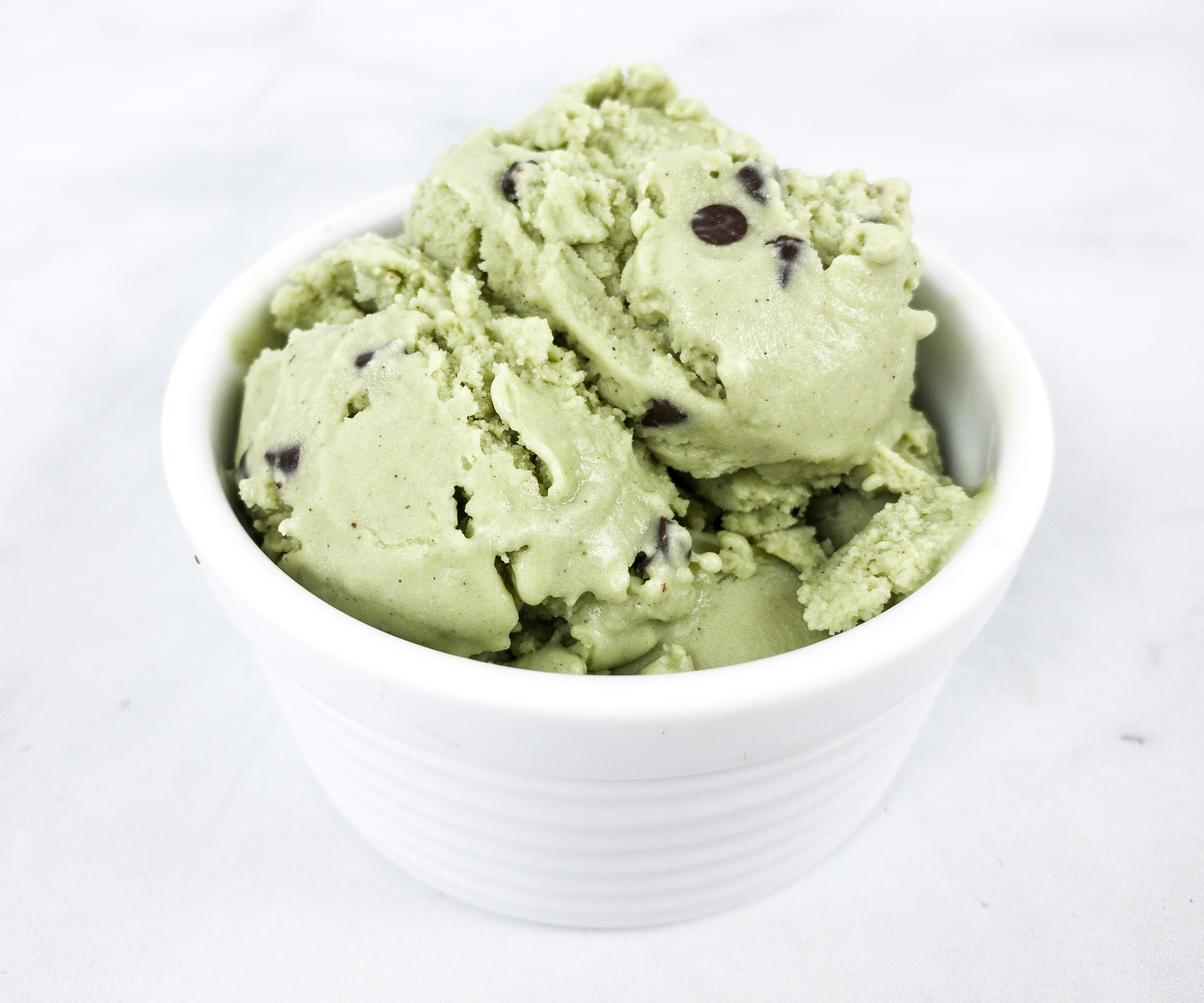 There's a good amount of dark chocolate bits in there! Yum!
Vanilla + Salted, Swirled Black Sesame. Cookies and cream ice cream has never been this good and healthy! This version is made with energizing ingredients, making it a great picker-upper!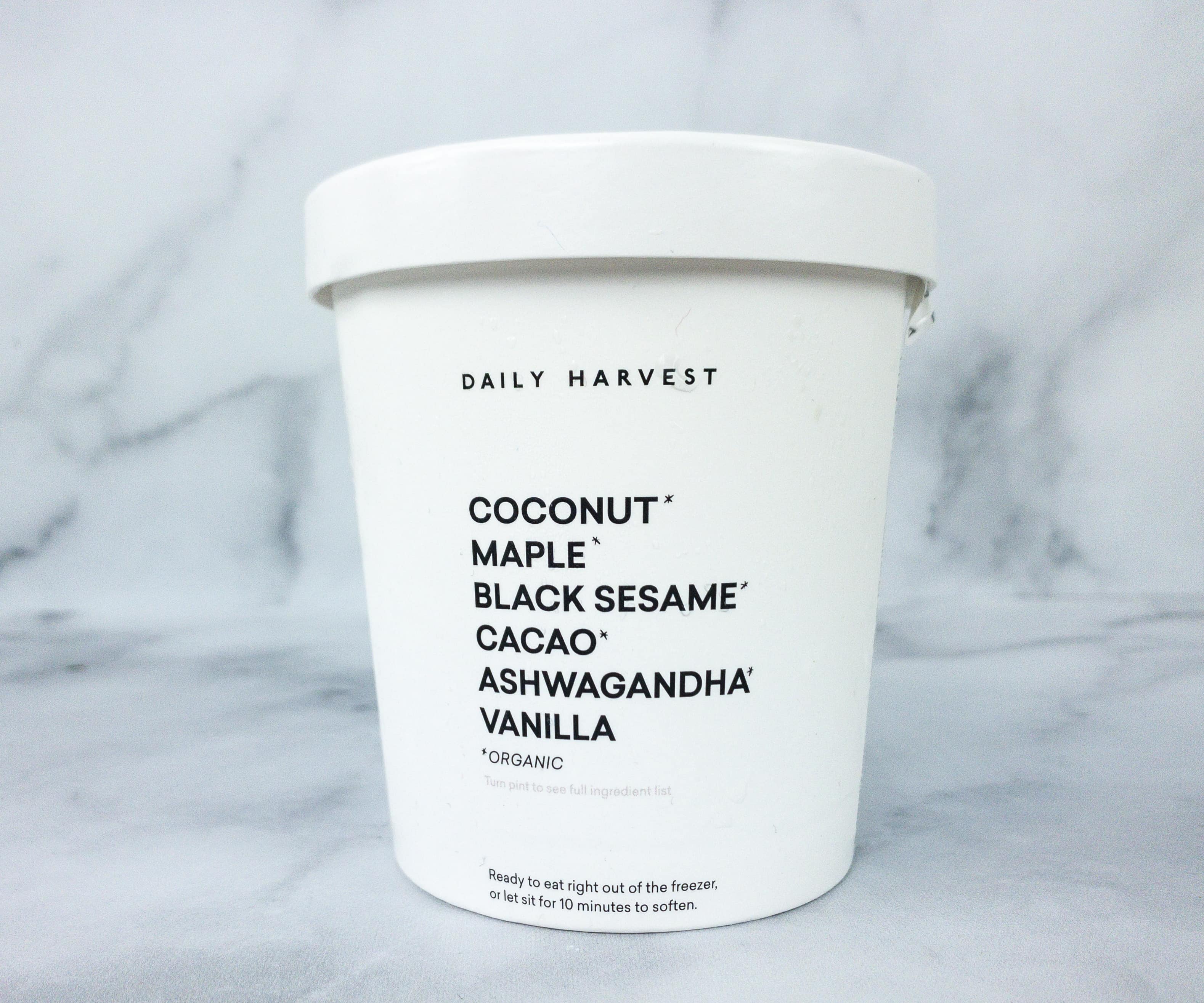 It contains organic coconut cream, water, organic maple syrup, organic black sesame paste, organic cacao nibs, dried citrus pulp, organic ashwagandha root powder, Himalayan sea salt, and vanilla bean powder.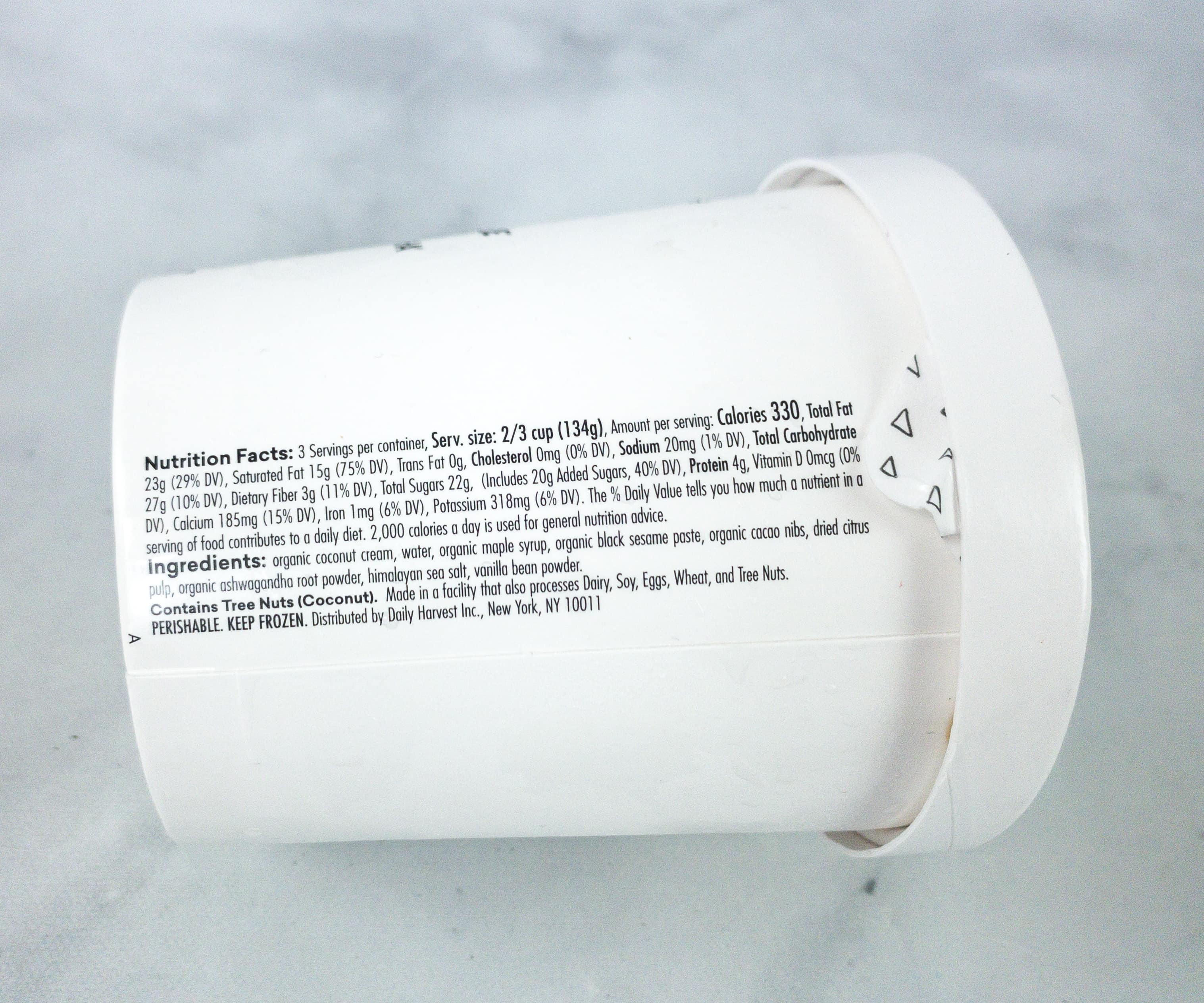 Each cup of Harvest Scoop is good for 3 servings but none of us could eat an entire serving. These dairy free desserts are based on coconut cream, which means they are rich and dense.
The sesame flavor in the swirls elevates the taste of this healthy ice cream to another level!
Here are all the Daily Harvest Scoop variants! You'd think they're ordinary ice cream at first look, but they're definitely healthier.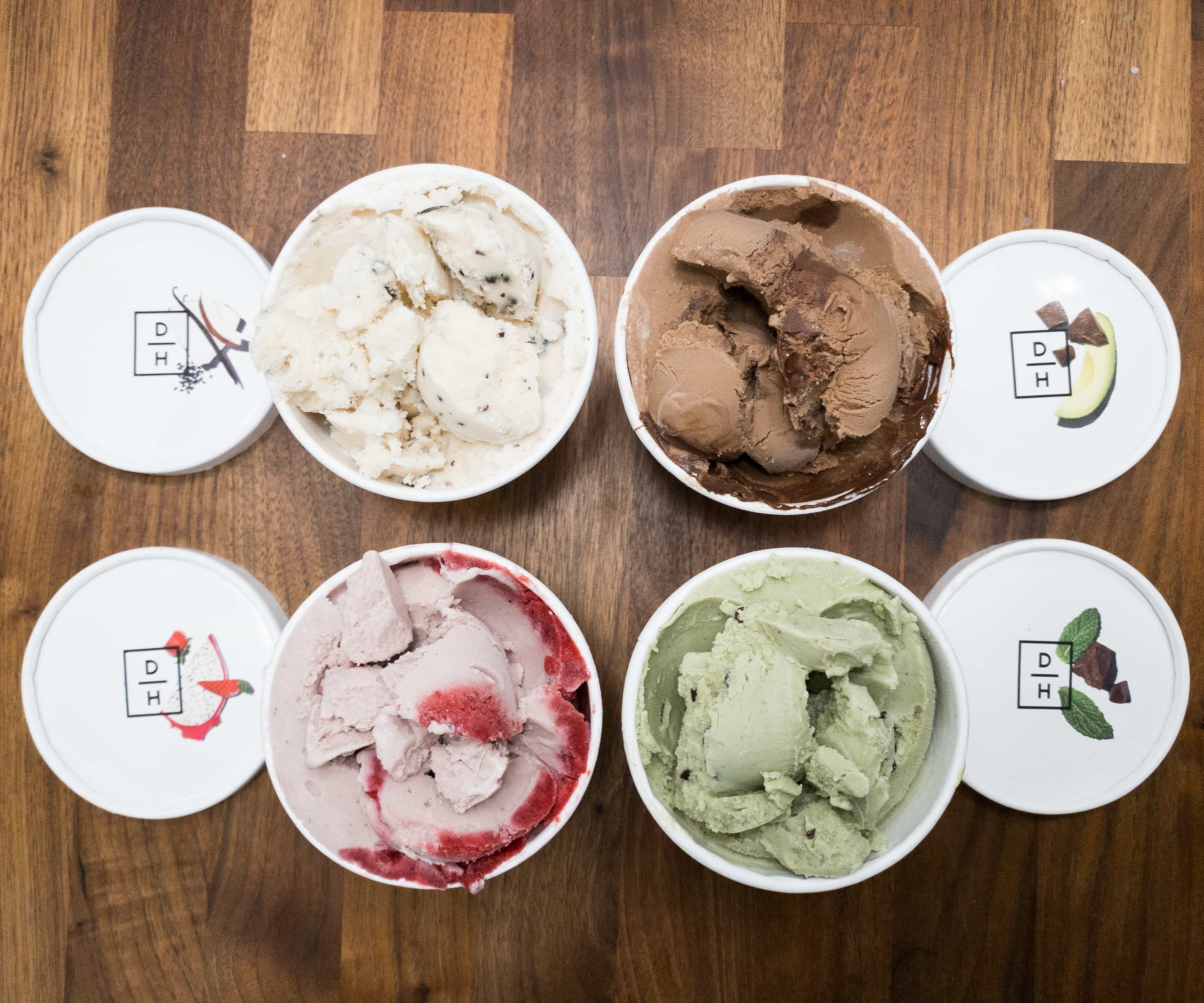 The taste is also so good you wouldn't think they're plant-based. My kids love these as well!
Among the four variants, our favorite is vanilla but they're all fantastic
We love Daily Harvest because of their healthy food offerings as well as their eco-friendly efforts like changing their packaging to a compostable one. Now, we love them even more because of their healthy, plant-based ice cream! These don't contain any dairy and sugar, but the taste is too good, you wouldn't even realize that it isn't regular ice cream. They are creamy and decadent, a perfect way to relieve stress! Just make sure that you let the ice cream melt a bit first for maximum enjoyment. My whole family absolutely loves these yummy Daily Harvest Scoops!
What do you think of Daily Harvest Scoops?