Craft Box by Fashion Angels is a quarterly subscription of Fashion Angels' most popular craft kits. The box ships immediately after purchasing, and it costs $50 per quarter including shipping. You can also get a full-year subscription for $180 pre-pay, which includes shipping and 4 boxes. The promised value of each box is $110+ and each box will have 7-10 full-sized kits.
This box is available until 06/30!
DEAL: Save 10% on your entire order with coupon code HELLO10.
Everything in the box!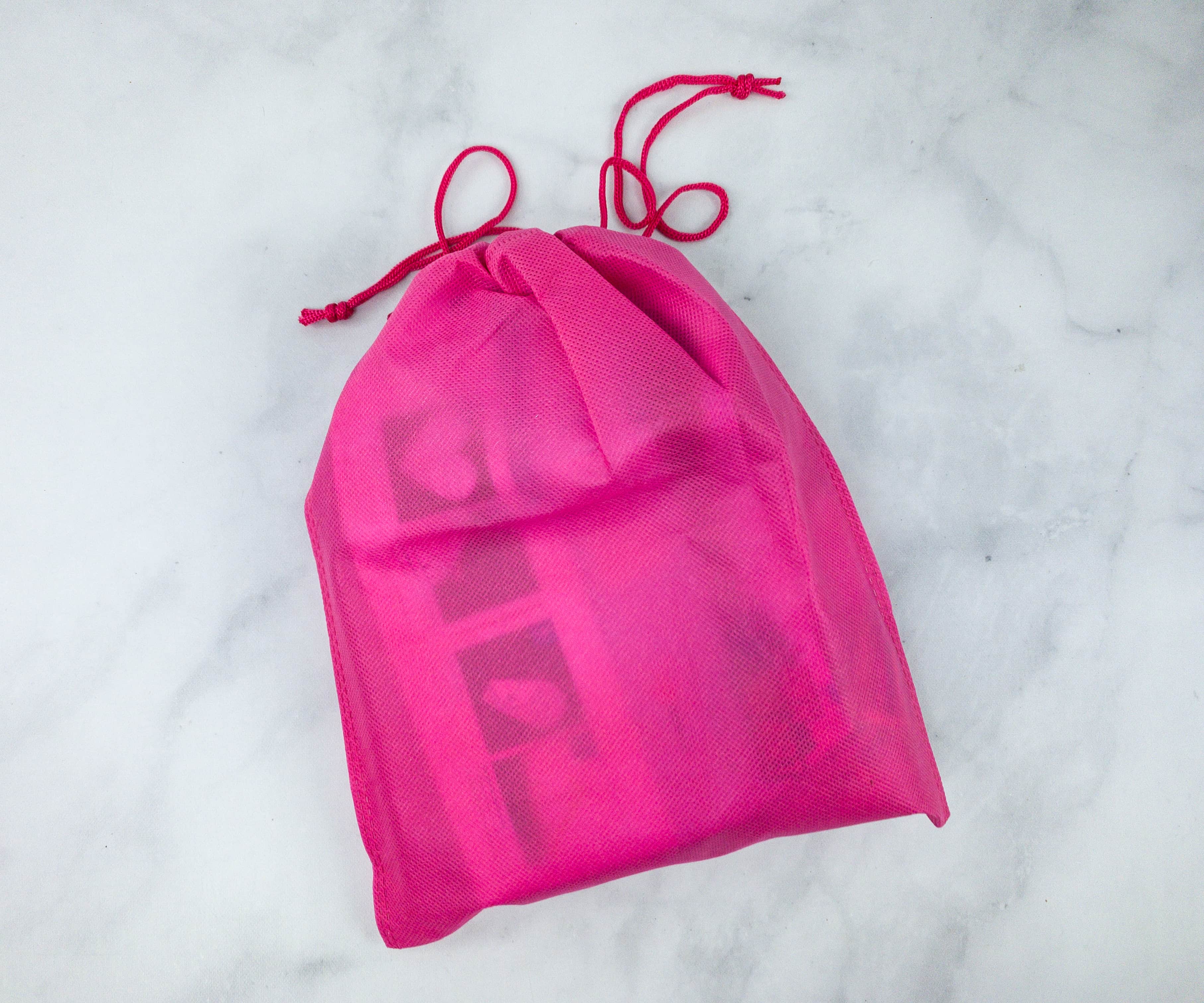 Lawn String Art Kit ($18.99) This kit arrived in a hot pink drawstring pouch.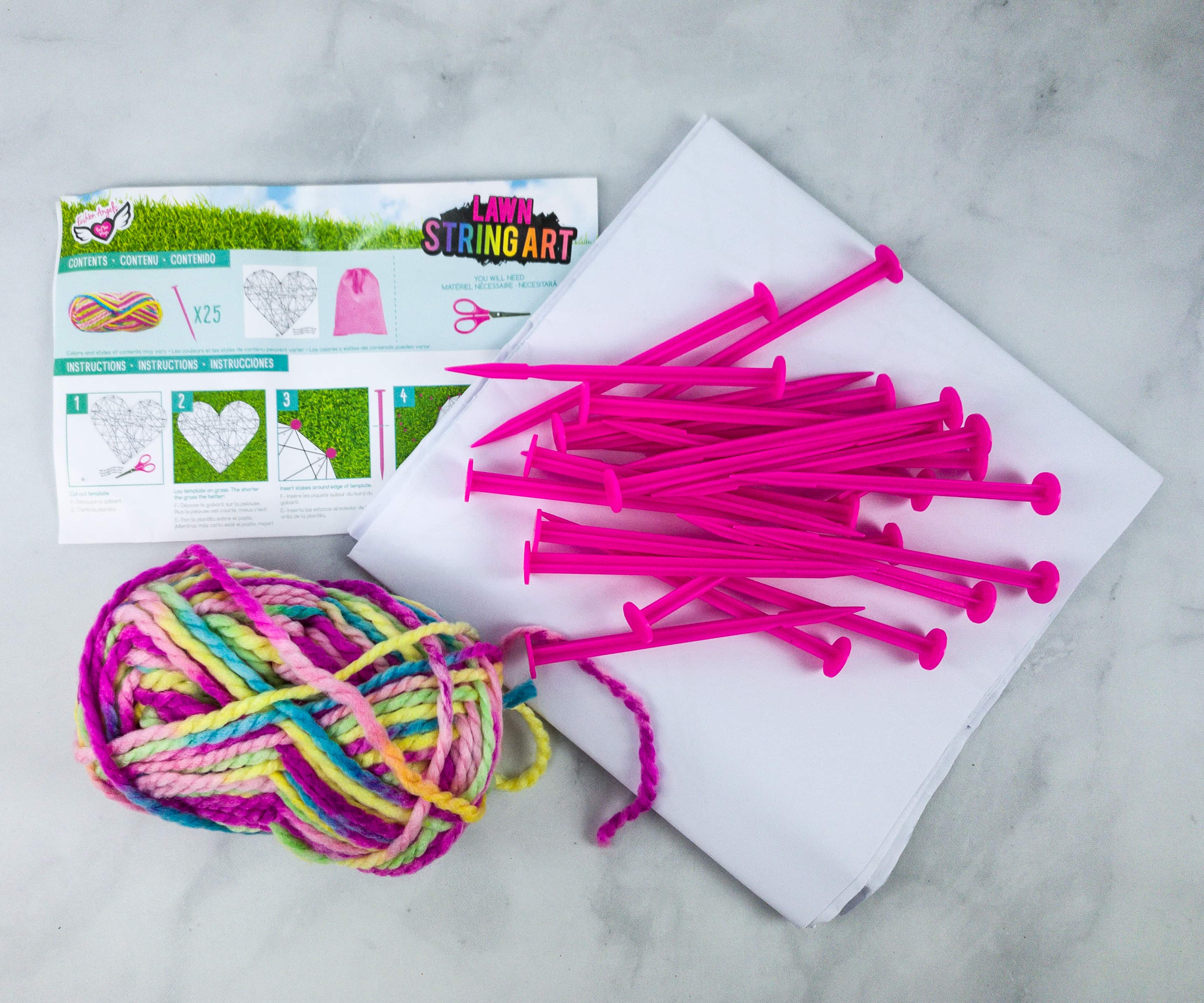 It includes 40 yards of rainbow-colored yarn, 25 lawn stakes, a template, and instructions.
Ideal for kids ages 8 and above, this kit makes a fun way to decorate your own backyard for special occasions or whenever the kids want to do something crafty.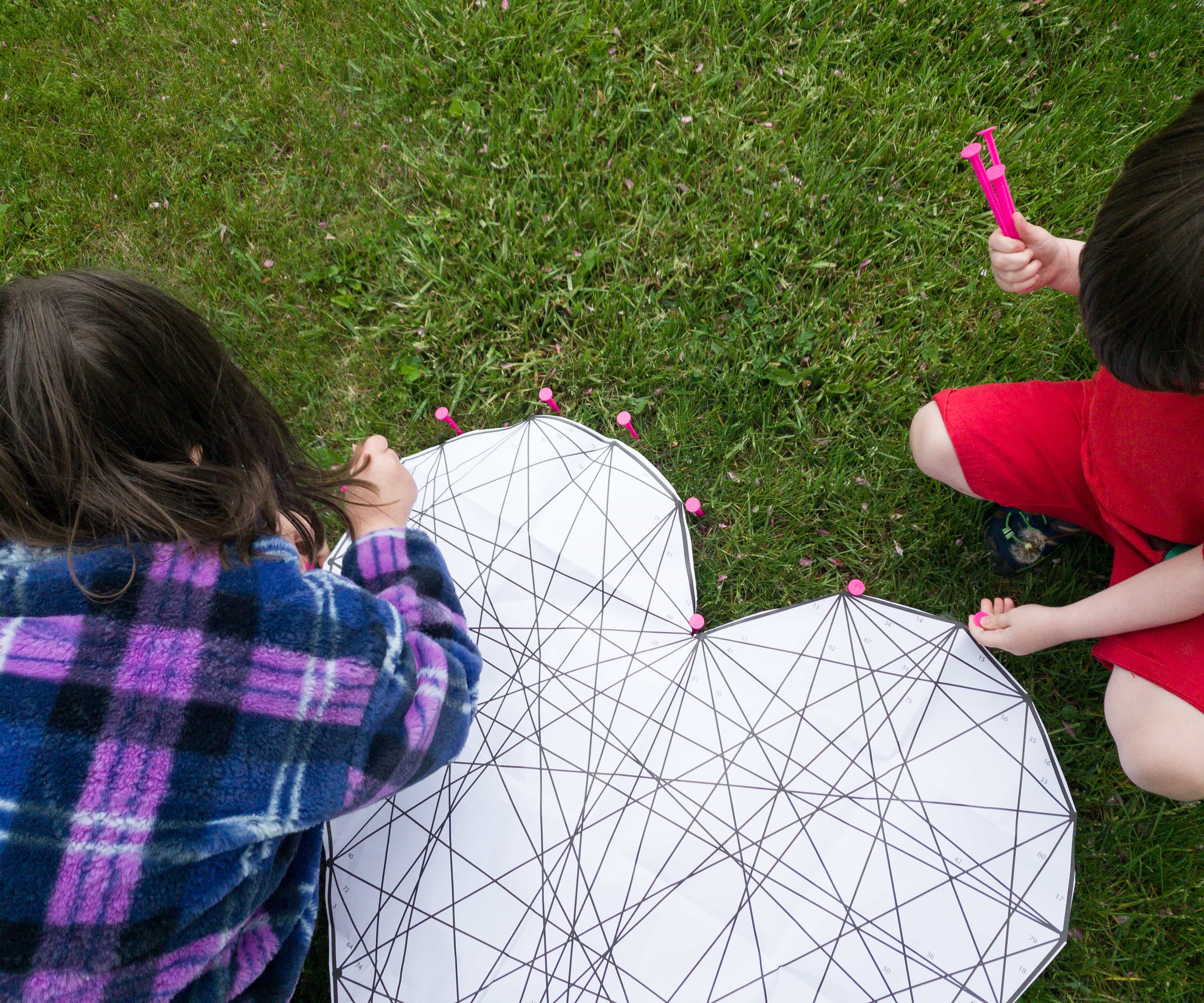 First, my kids laid the heart-shaped pattern on their chosen spot on our lawn. The shorter the grass, the better!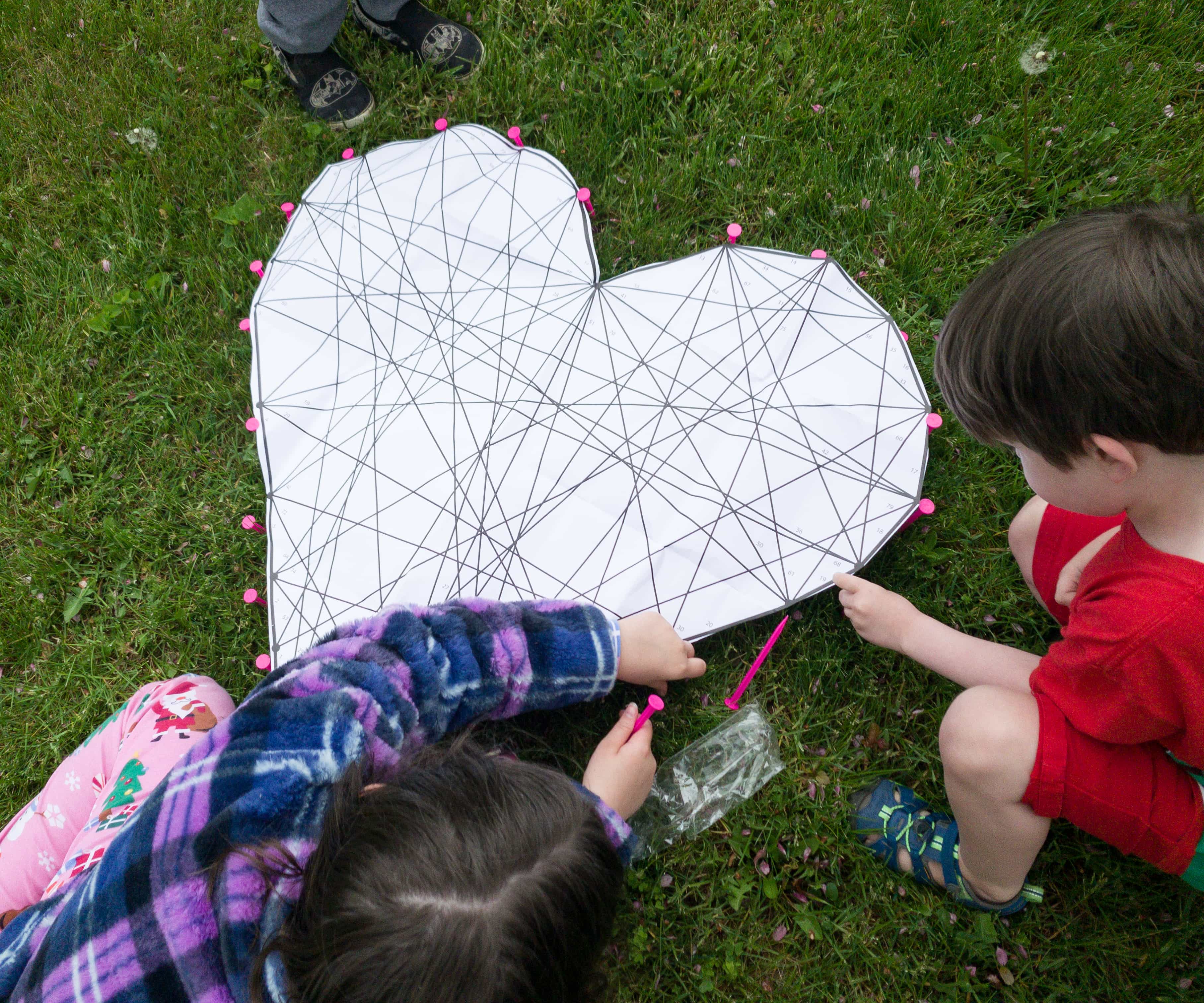 Next, they inserted the lawn stakes around the edge of the template.
Once the lawn stakes are in place, my daughter started to wind the neon rainbow yarn to make a patterned string design.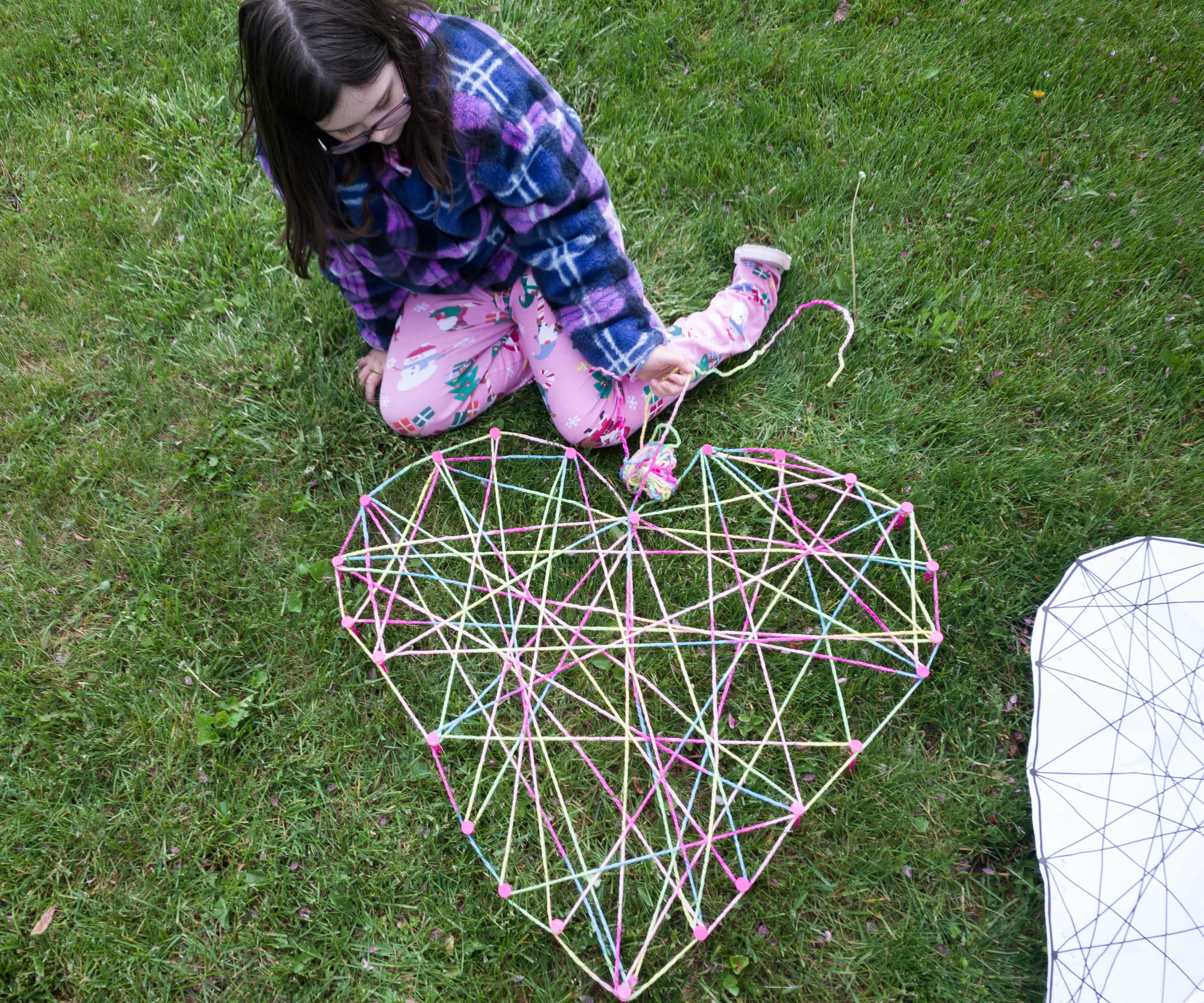 It's slowly taking shape!
What's great about this kit is that it can be reused. You can even make your own patterns and designs once you've gotten the hang of it!
My kids' lawn string art is done and it looks so pretty!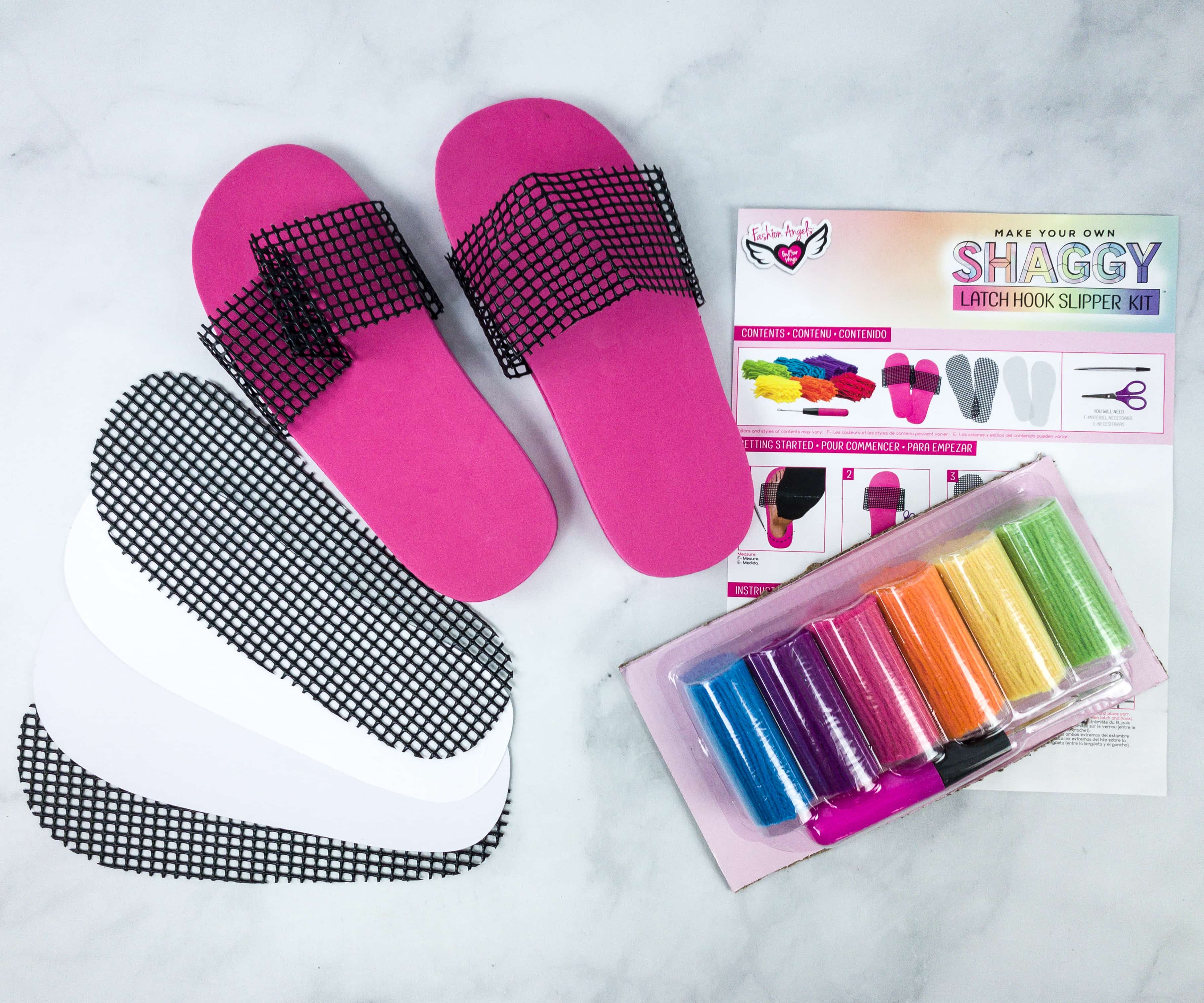 Fashion Angels Make Your Own Shaggy Latch Hook Slipper Kit ($19.99) For this craft kit, we're creating something wearable: a pair of slippers! It includes 1 pair of shoe bases, 1 pair of mesh bases, 2 pieces of adhesive, 6 colors of pre-cut yarn, latch hook tool, and instructions. It's ideal for kids ages 8 and up.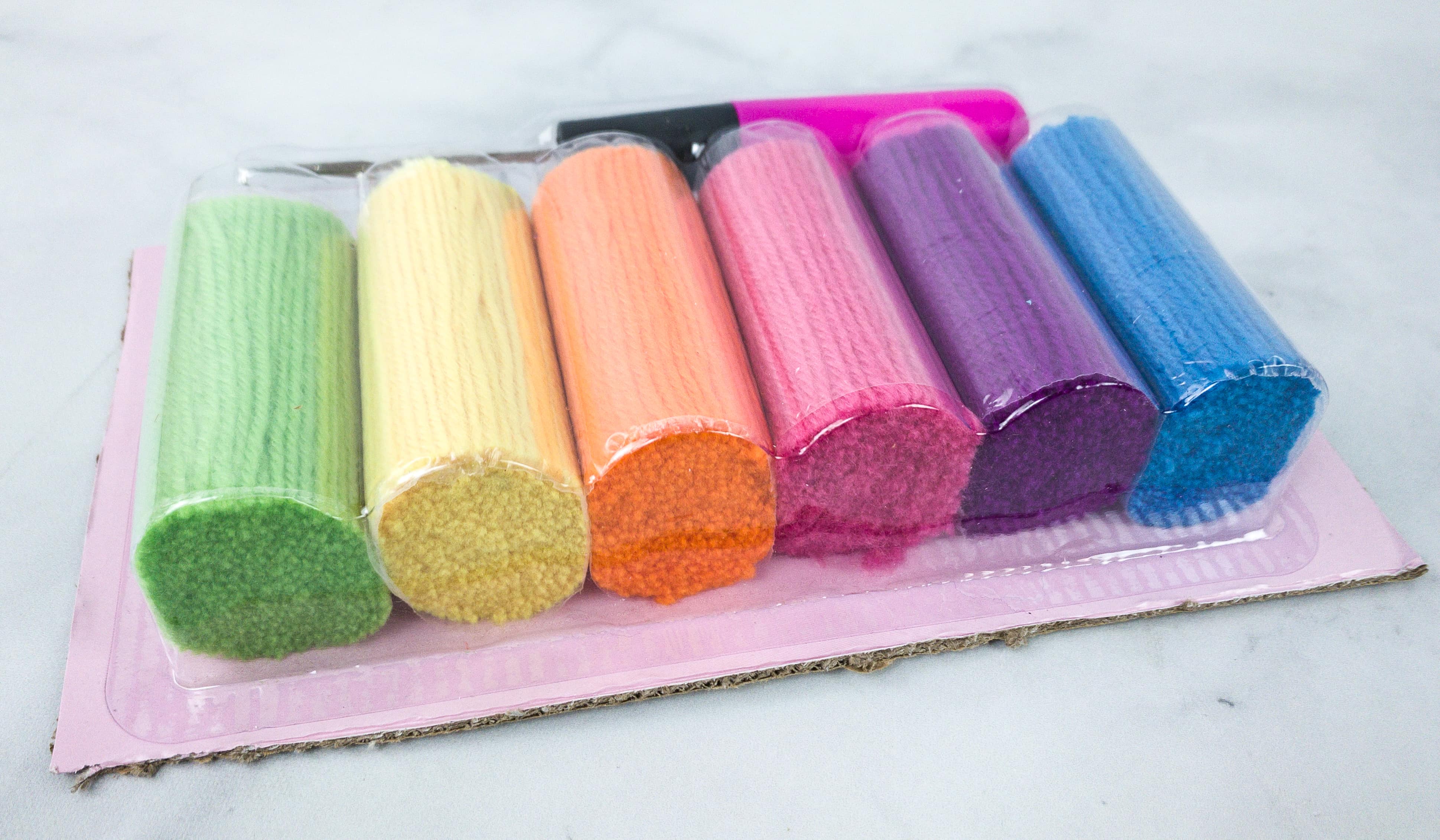 The pre-cut yarn came in different colors: green, yellow, orange, pink, violet, and blue.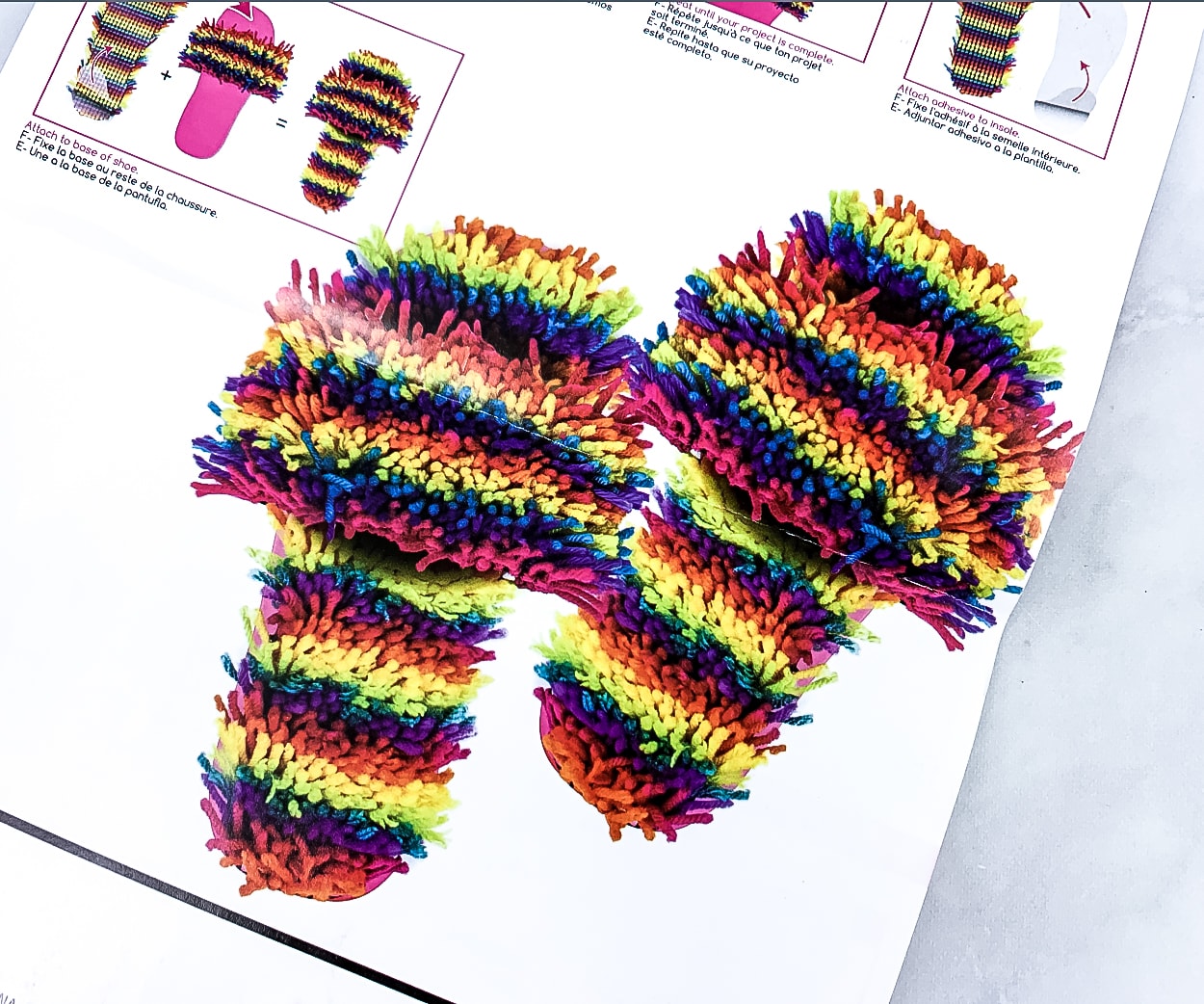 The box included a photo of the end product. You can follow the rainbow pattern included in the instructions, or design a color pattern of your own! It super fun to make, and you'd even have something useful at the end of the project.
Fashion Angels Tell Your Story Bead Bag – Rainbow Pony ($3.99) This bracelet kit contains over 100 9mm roller beads in different colors and 36 inches of black elastic cord. Everything is packed in a resealable pouch.
Fashion Angels Tell Your Story Alphabet Bead Bag – Rainbow Cubes ($3.99) It's also a bracelet kit, but instead of roller beads, it contains alphabet block beads. You can use them to put names on your bracelets! Aside from the beads, the kit also includes 36-inches black elastic cording. They're also packed in a resealable pouch.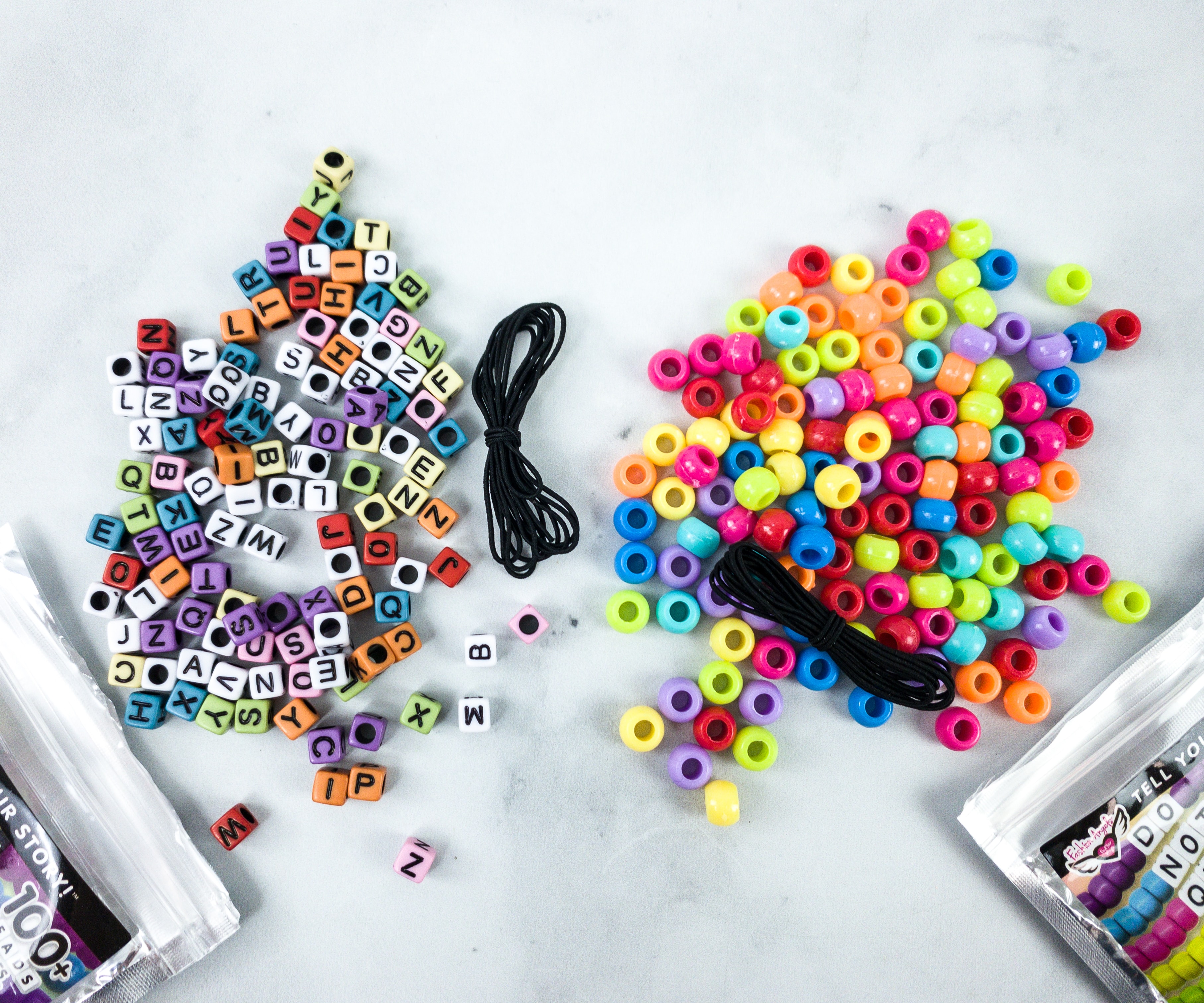 This is the perfect combo for bracelet lovers. Beads from both kits can be used in making one bracelet!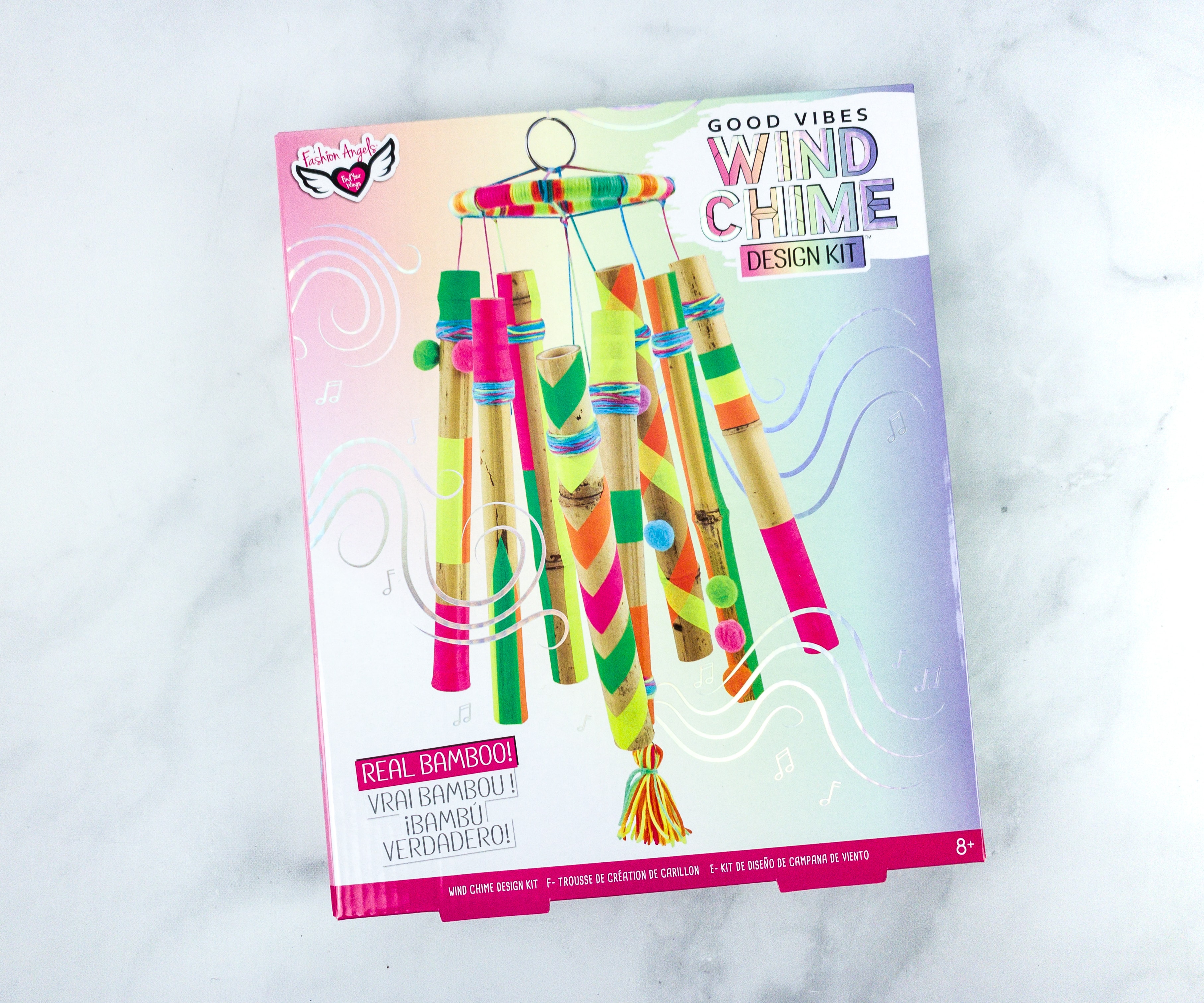 Fashion Angels Good Vibes Wind Chime Design Kit. This kit contains everything we need for making a colorful wind chime! It's ideal for kids ages 8 and up.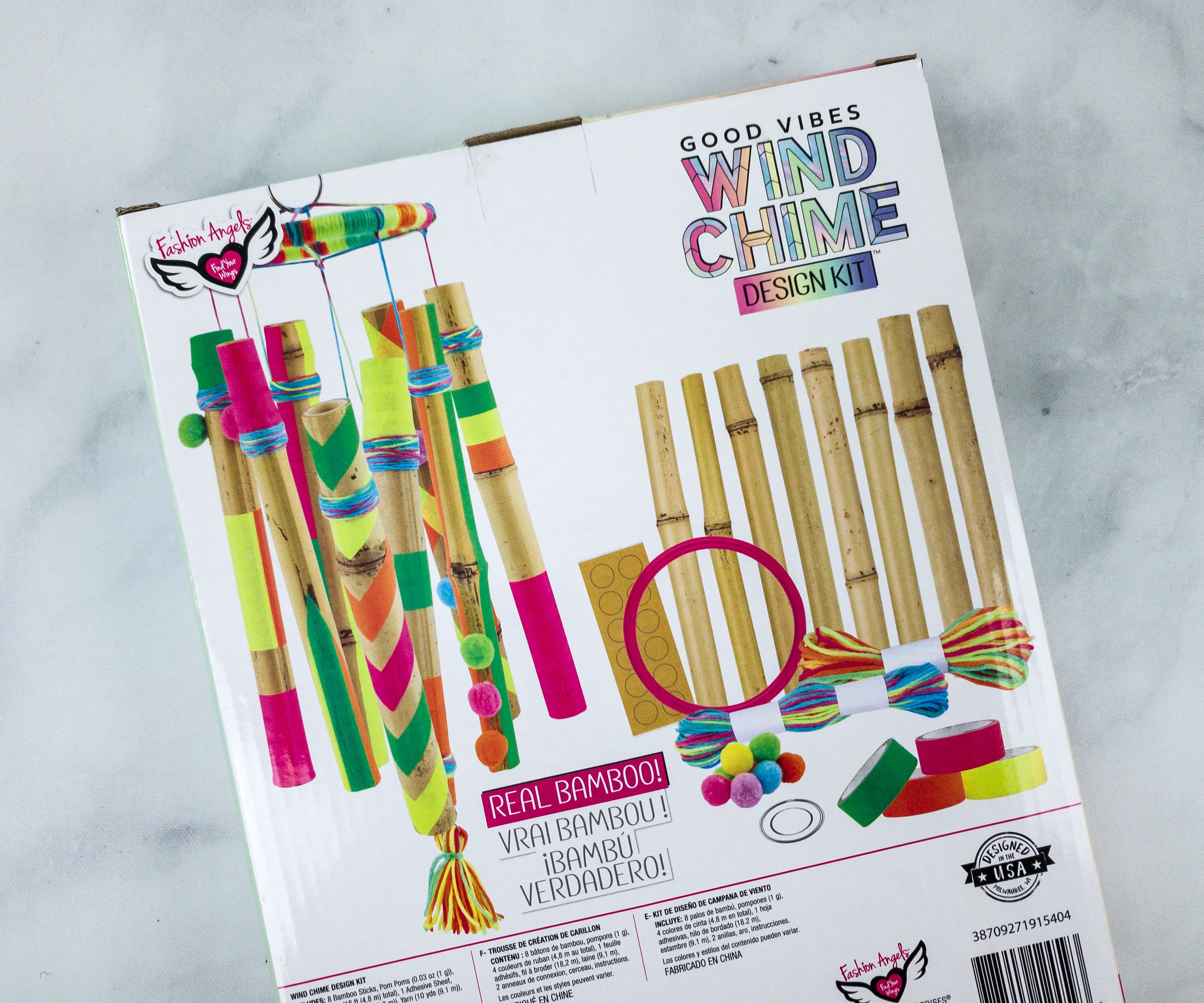 The back of the box includes a photo of all the items in the box.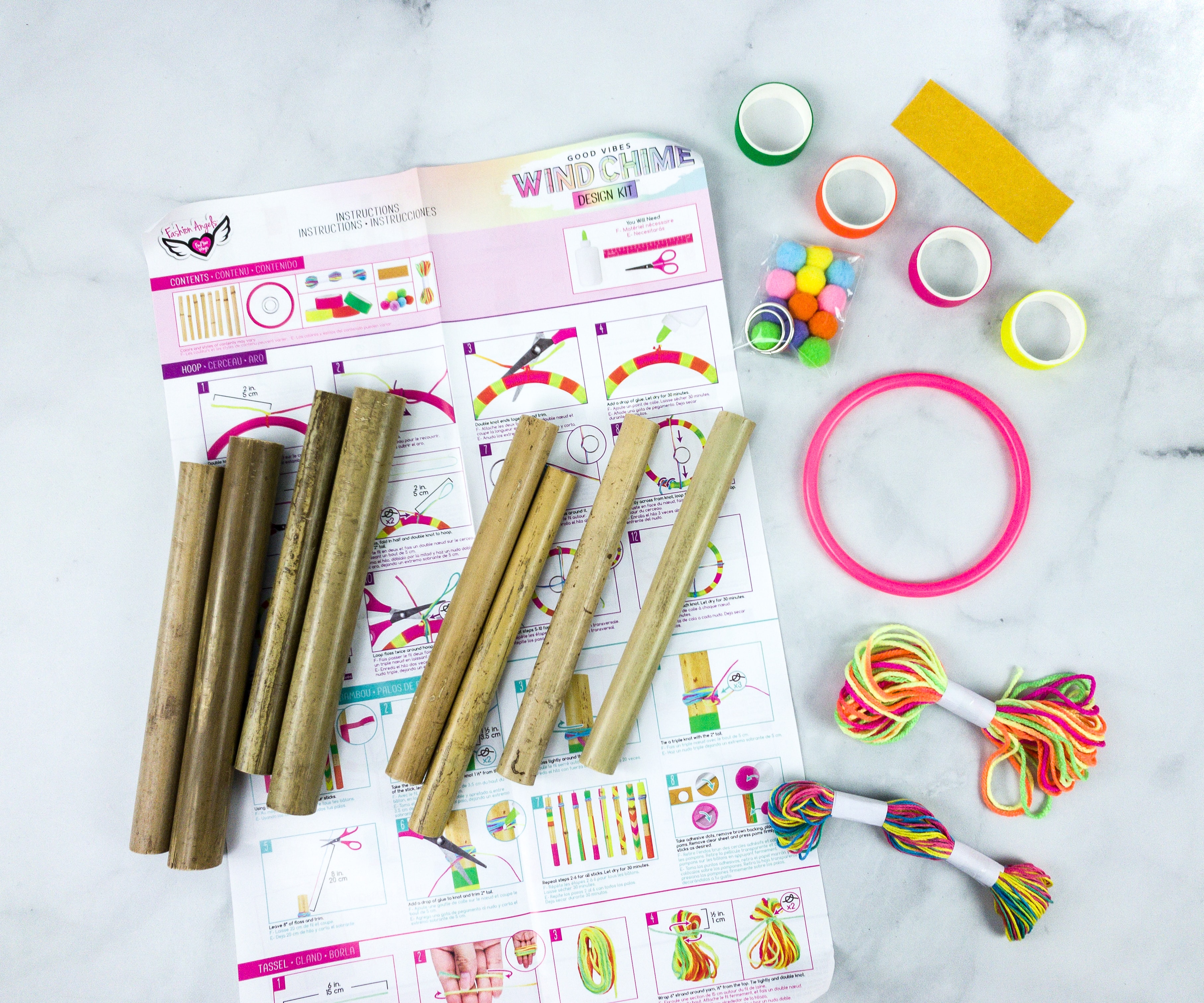 There are 8 pieces of bamboo sticks, 2 kinds of colorful yarns, a hoop, pom poms, and tapes.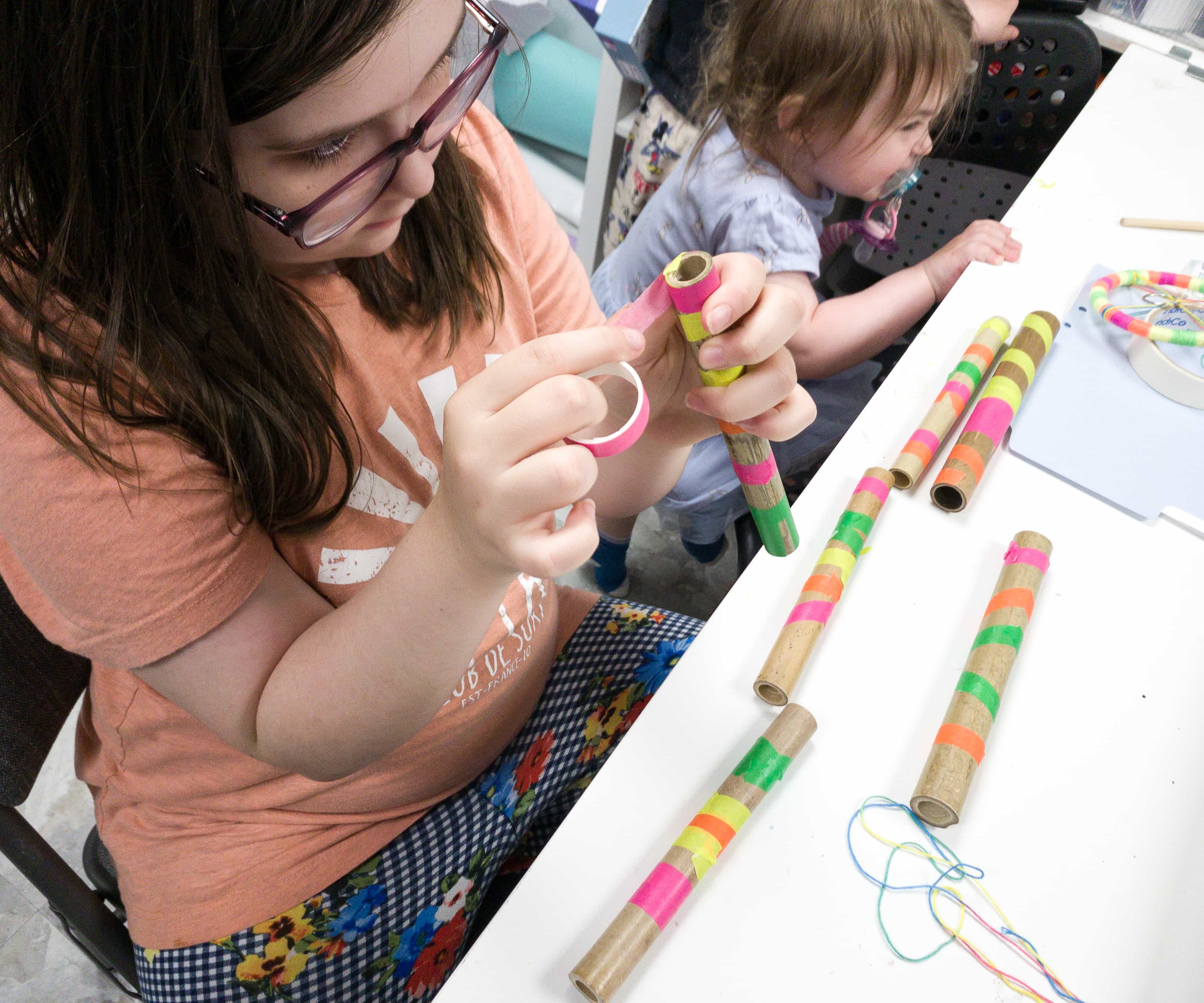 My daughter started the project by decorating the bamboo sticks using the included colorful tapes.
Then, she wounded the colorful yarn on the hoop!
You have to be patient with this one, as you need to cover the whole hoop with yarn.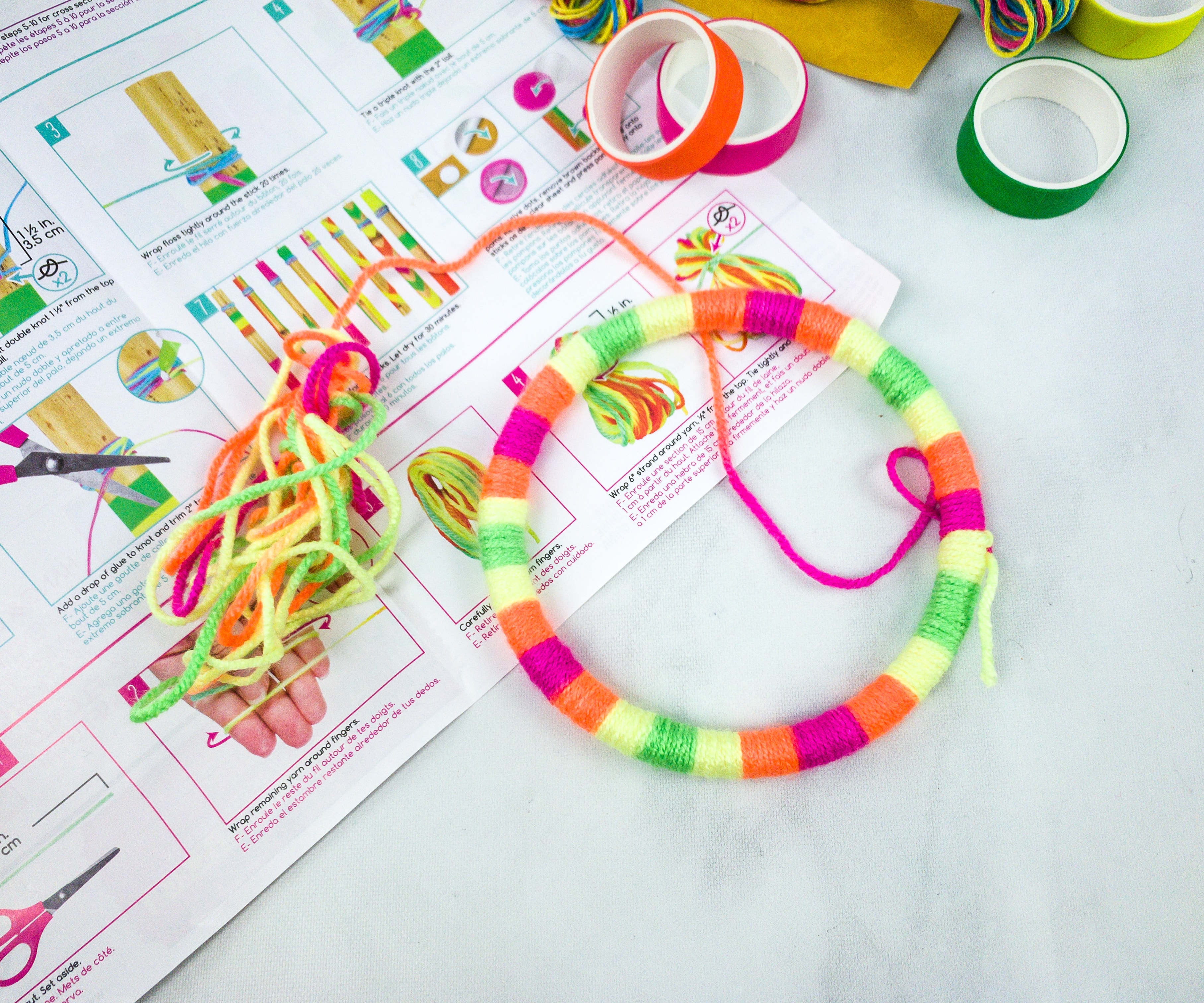 The alternating colors are beautiful!
When the hoop is ready, it's time to attach the bamboo sticks on the hoop using the yarns.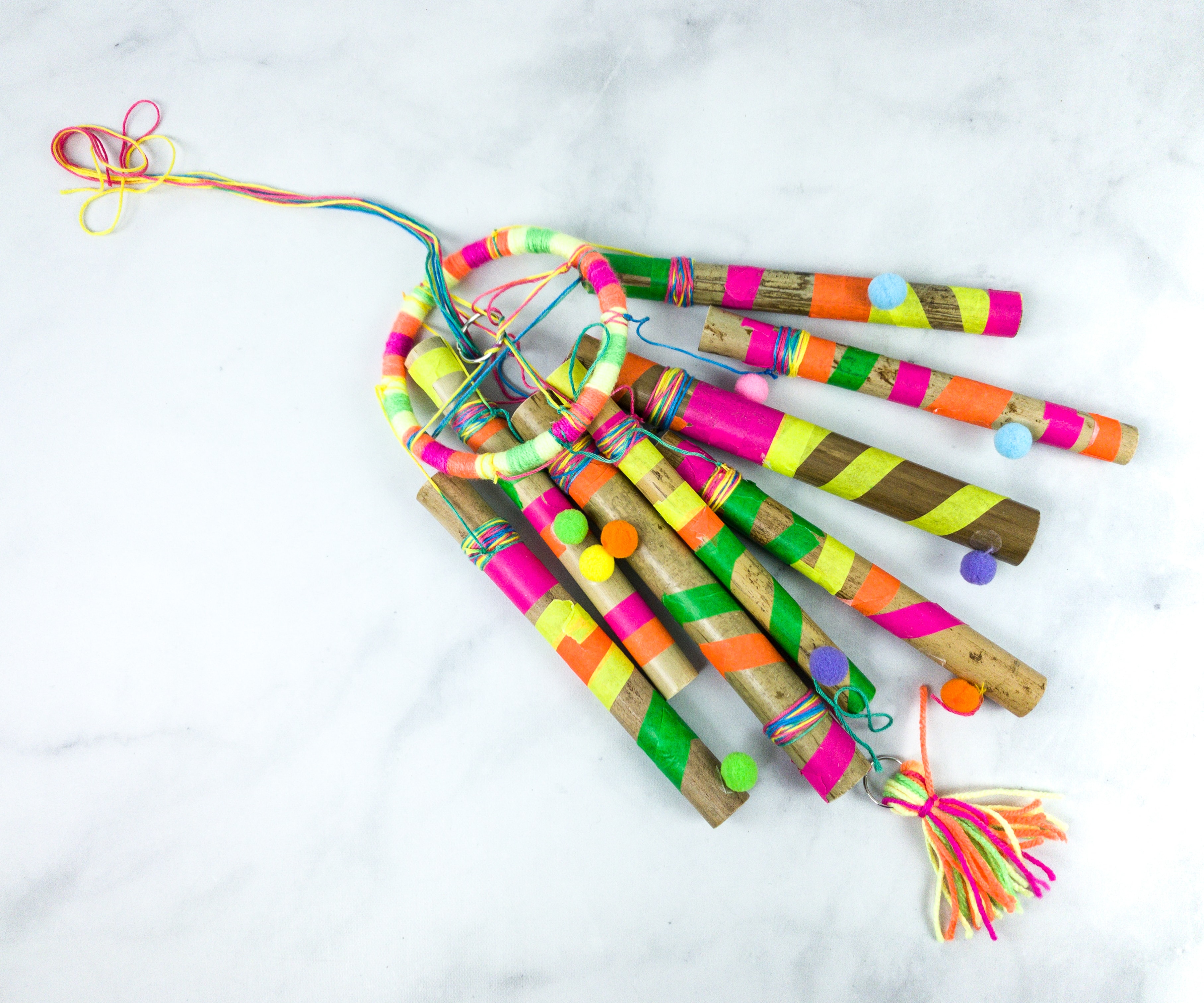 My kids also added the o-ring and the suspension strings so we can hang the wind chime later on.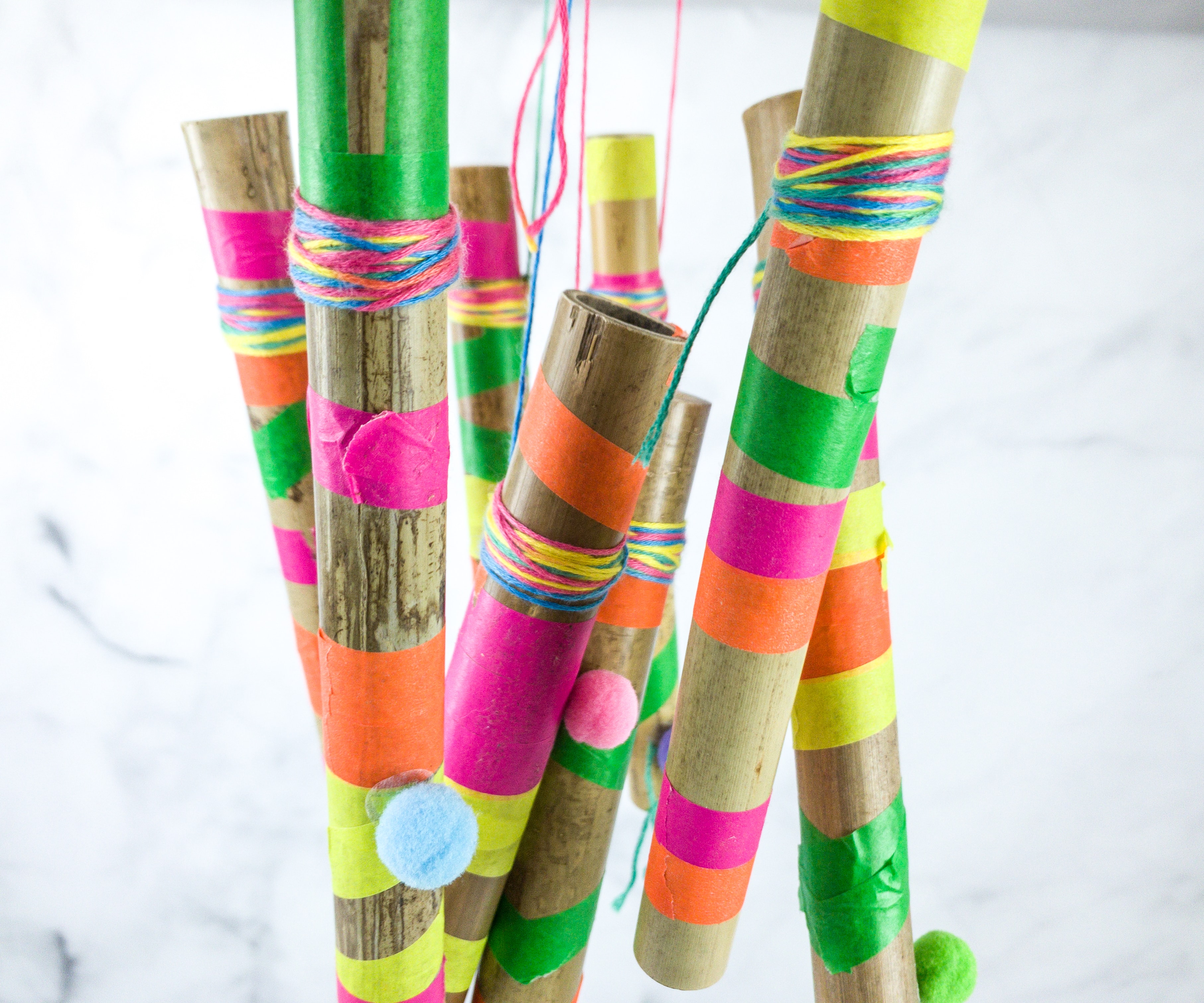 See those colorful round things on the bamboo sticks? Those are the pom poms and my kids stuck them on the bamboo sticks using adhesive dots.
It's important to secure the yarn well, so the bamboo sticks won't fall off. It's recommended to put a drop of glue on the knot to secure it.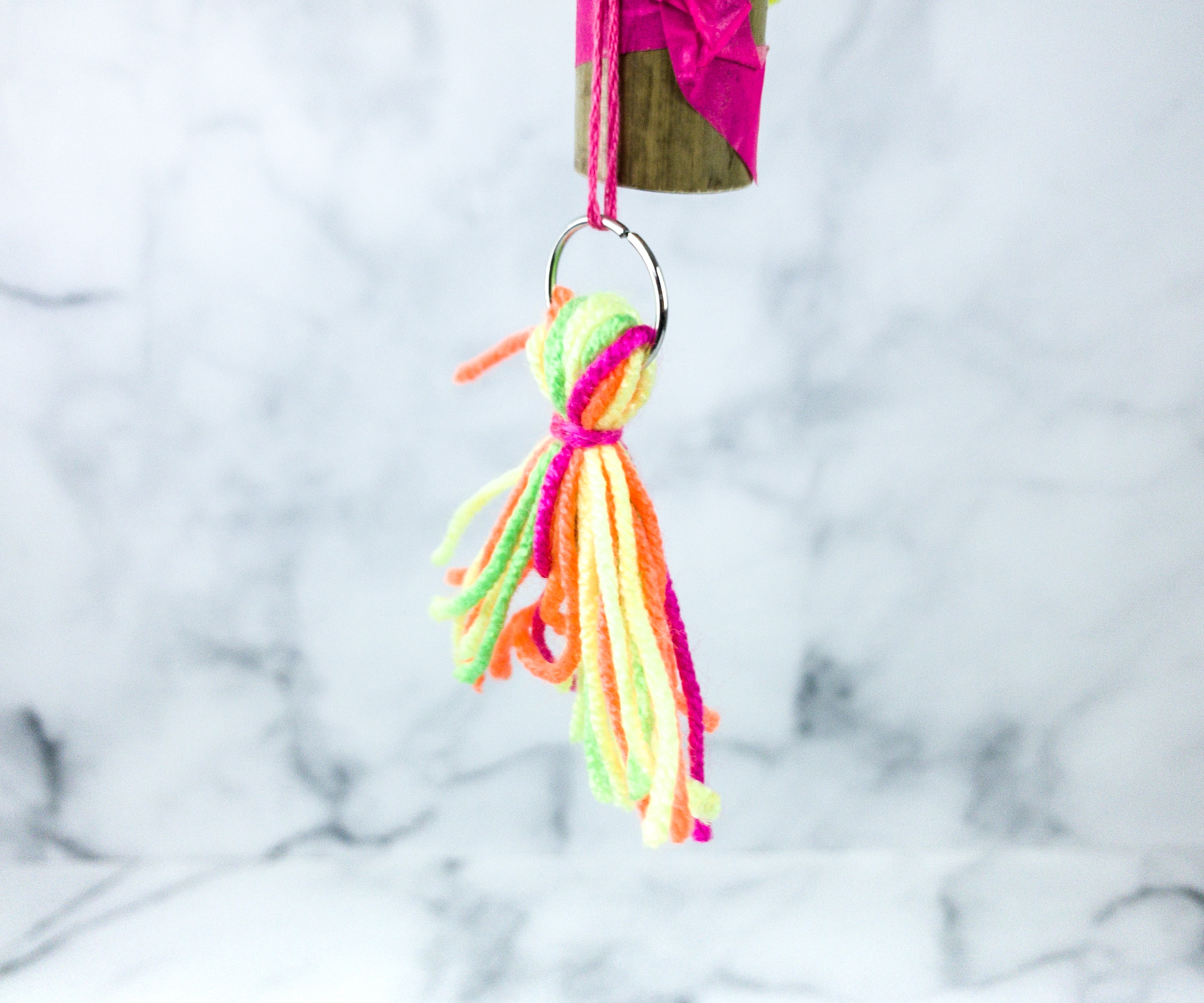 My kids also made a tassel using the remaining yarn.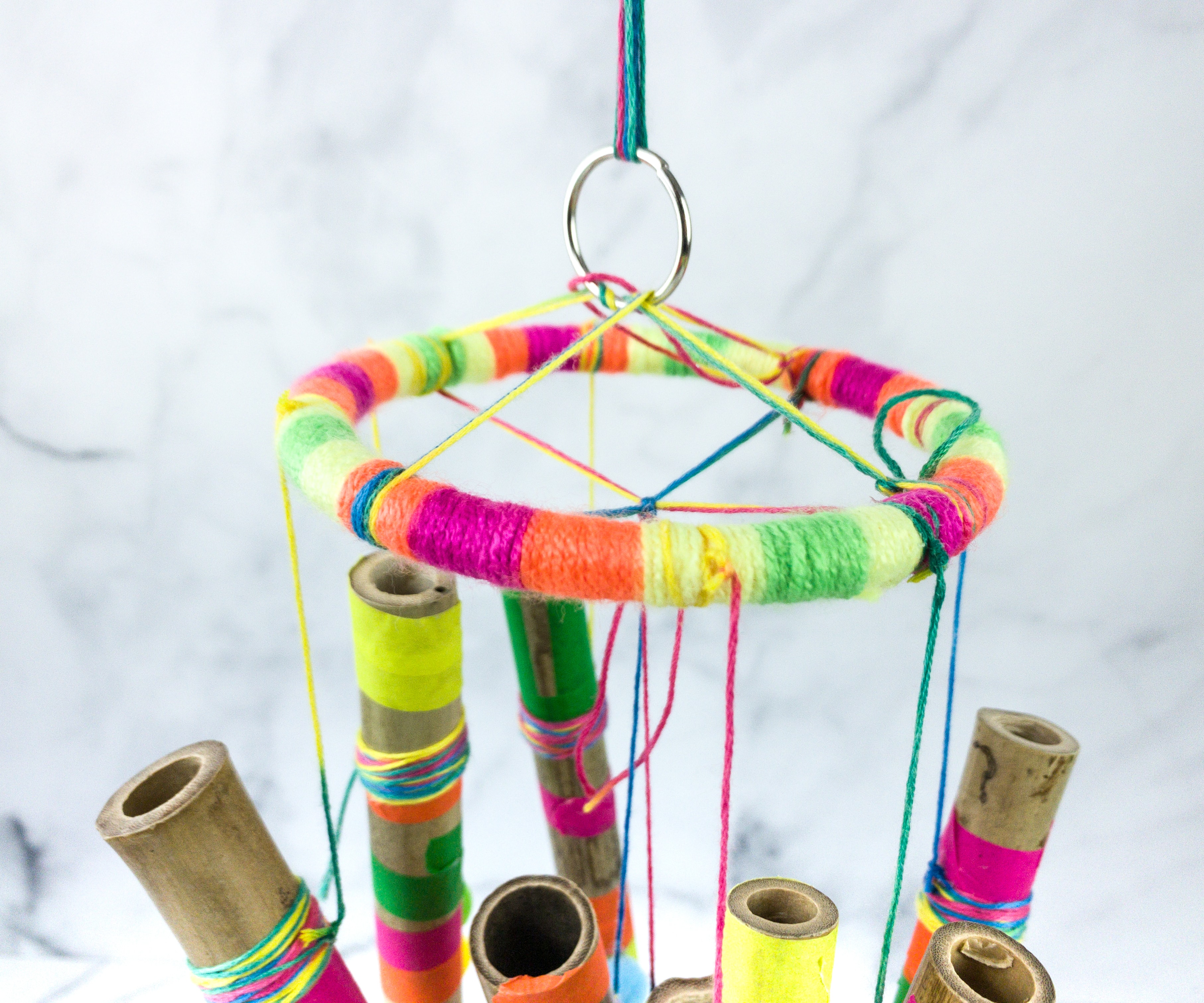 It hangs beautifully! It makes a nice decor for any room!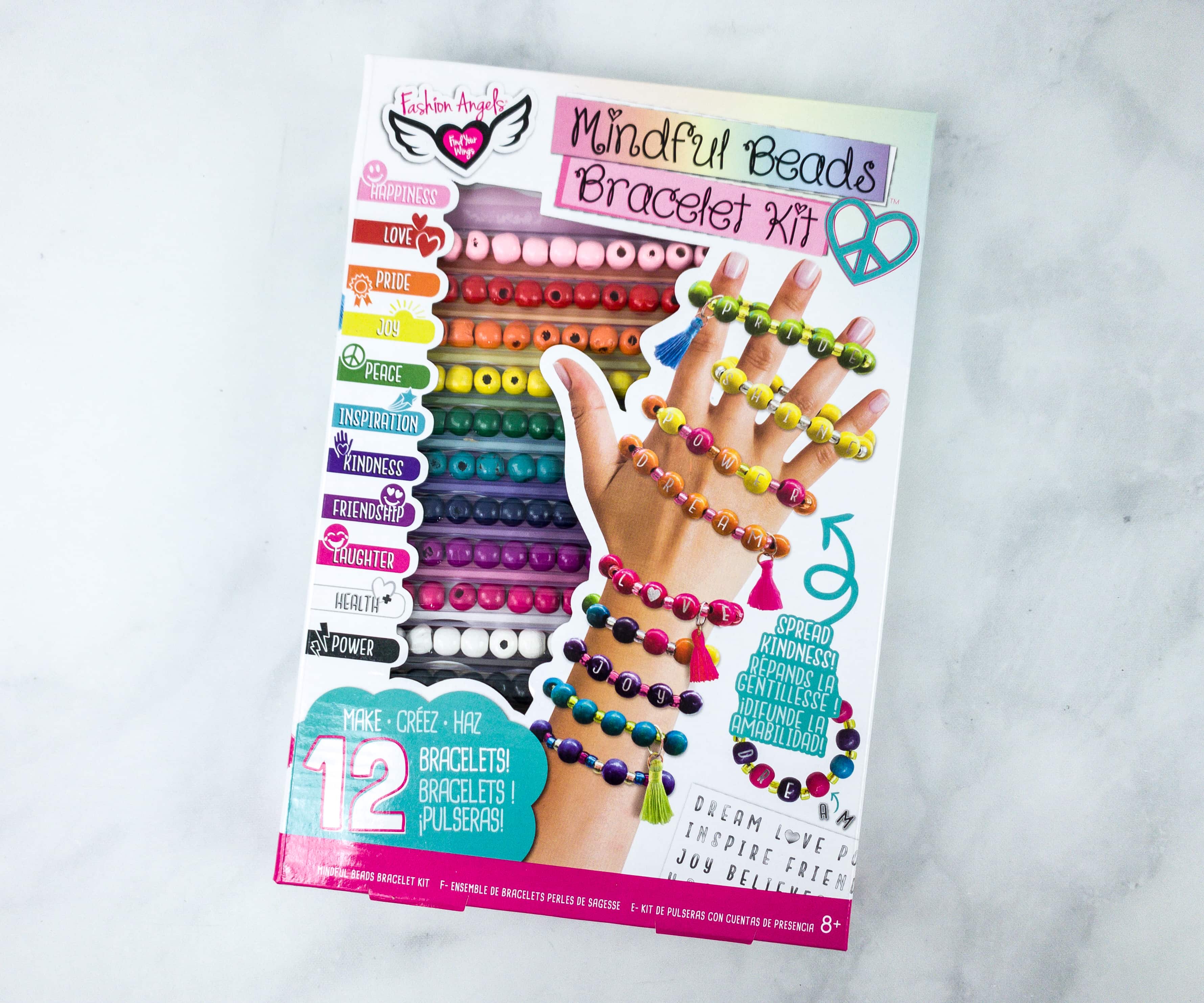 Fashion Angels Mindful Beads Bracelet Kit. Here's another fun kit for kids who love making accessories! It makes 12 bracelets in total, which is great for sharing or gifting.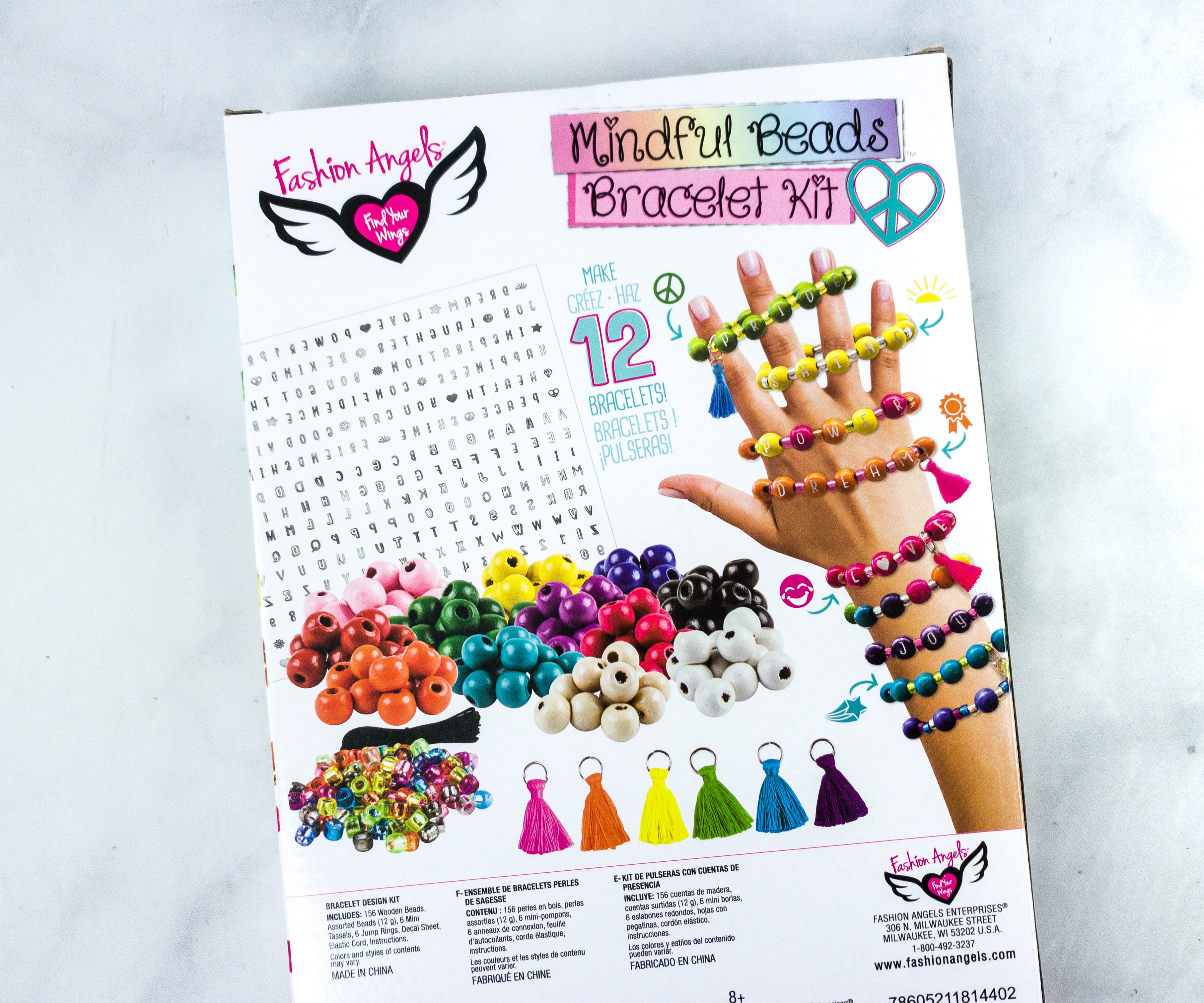 The back of the box shows different colorful possibilities for the bracelets!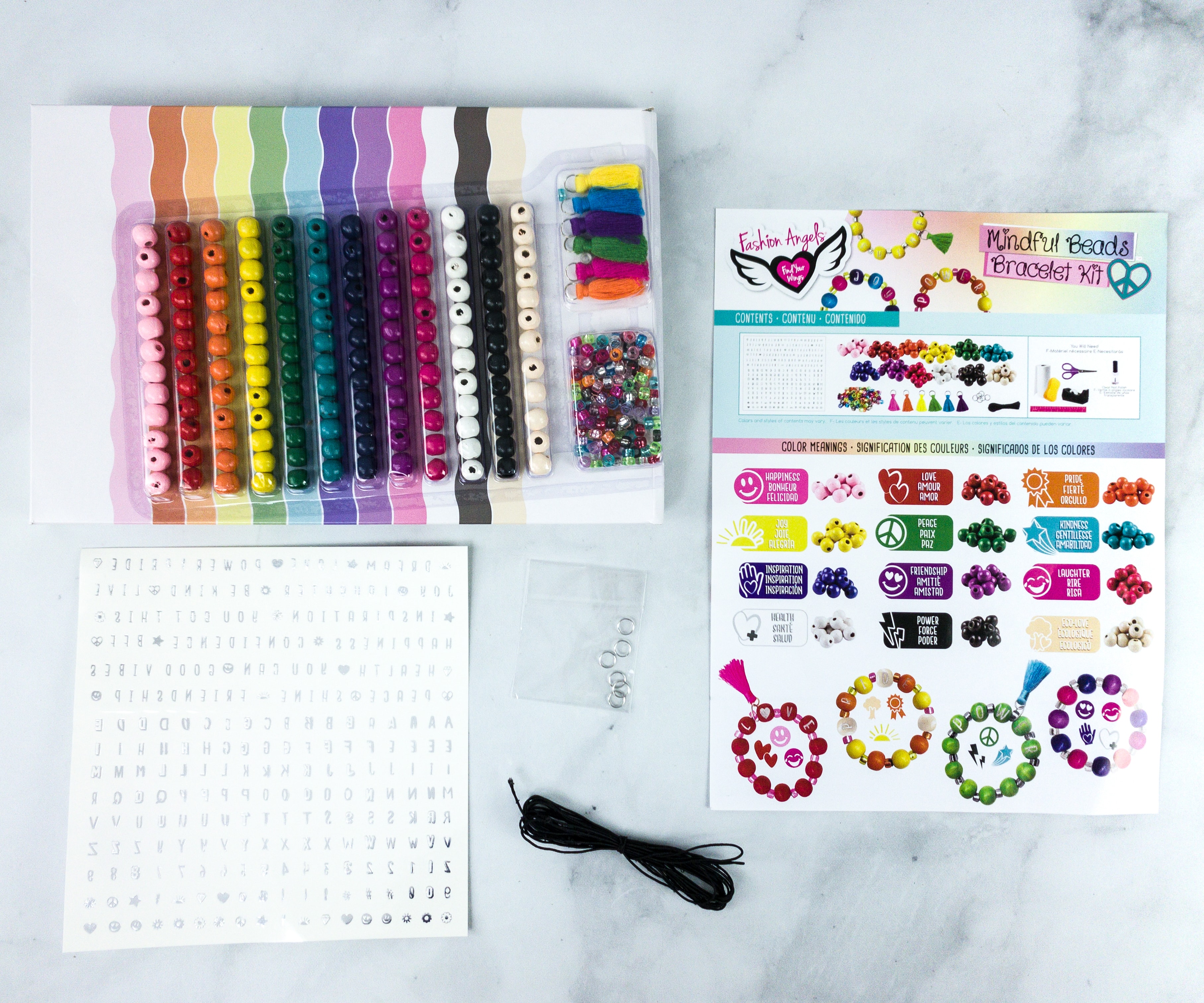 The bracelet kit includes 156 wooden beads, 6 mini tassels, elastic cording, and alphabet decal sheet.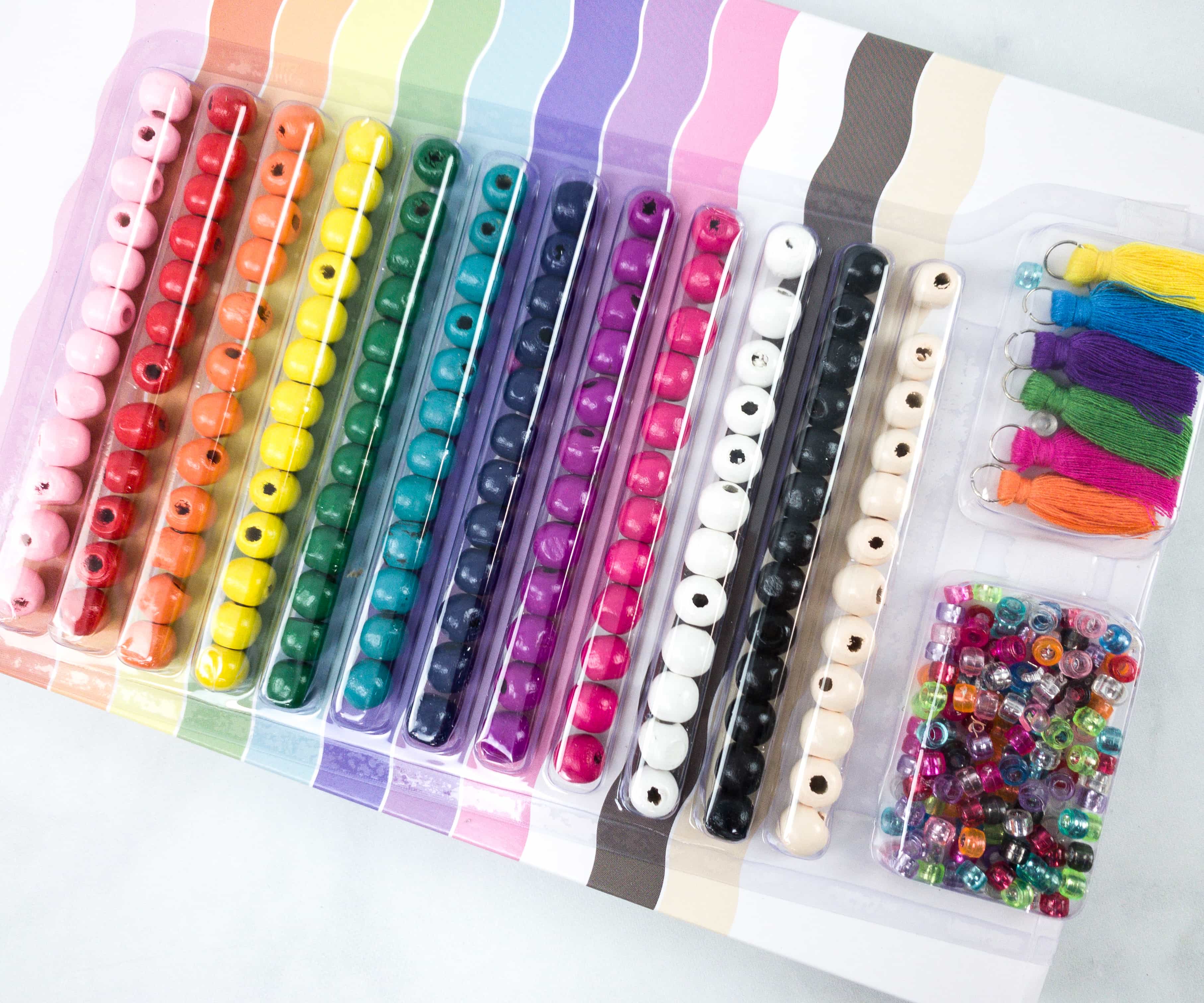 The beads come in different colors: pink, red, orange, yellow, green, blue-green, dark blue, purple, hot pink, white, black, and beige. Using the decal sheets, you can spell out a positive message on the beads!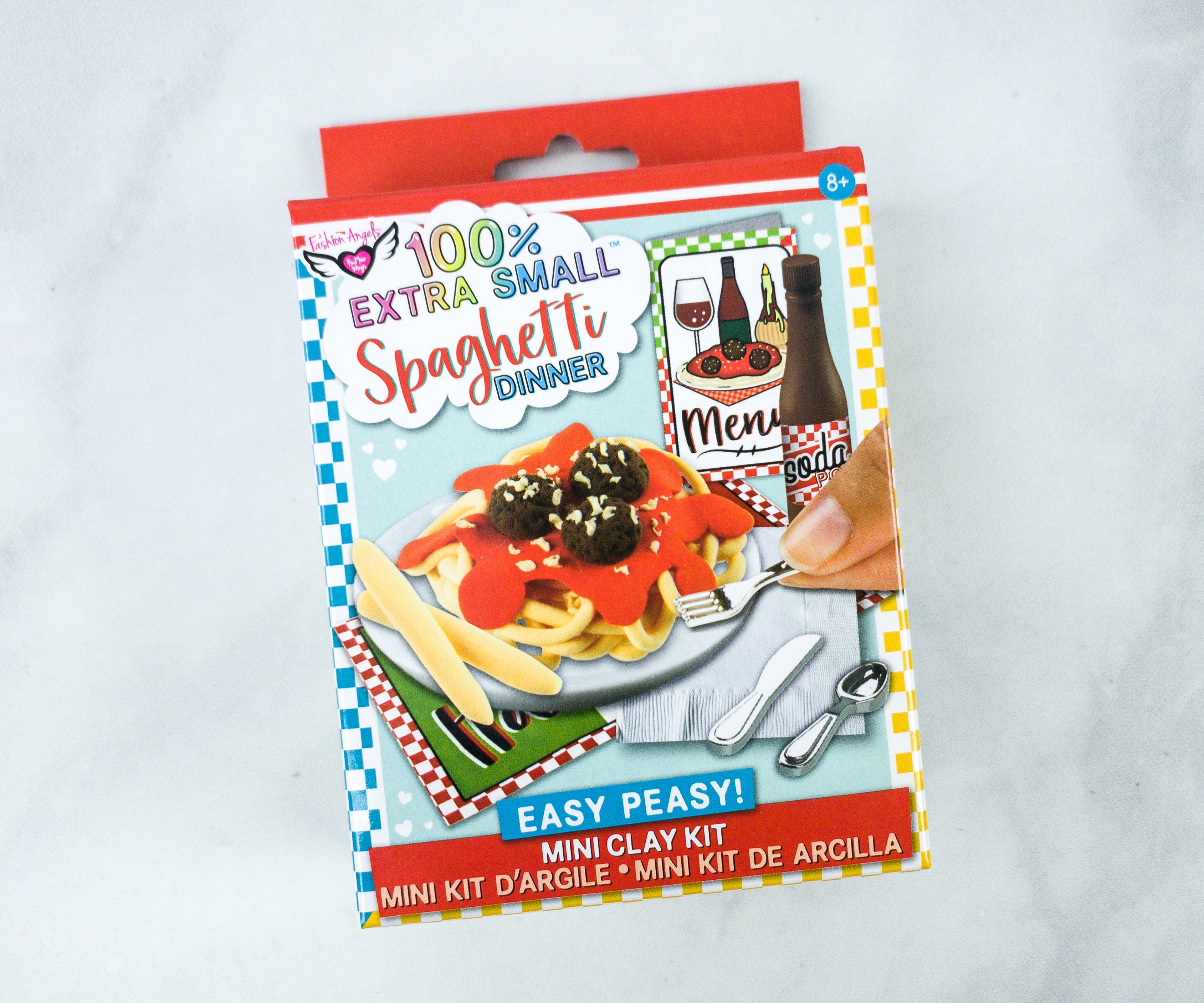 Fashion Angels Spaghetti Dinner Mini Clay Kit ($5.99) This clay kit is great for pretend play, as it's spaghetti dinner-themed! It's also a great gift for someone who loves miniatures!
This kit is a part of a series of collectible DIY meal kits!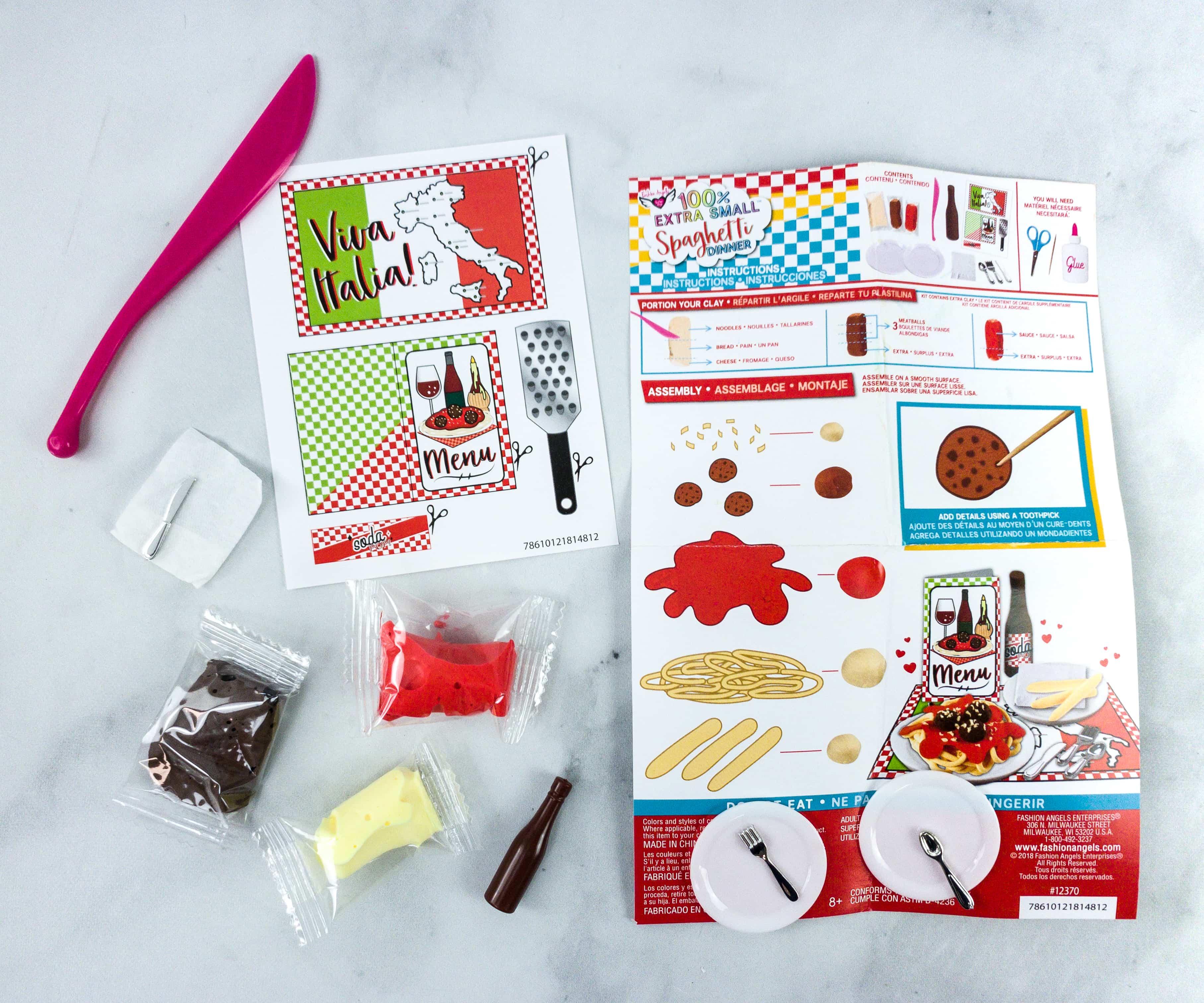 The kit includes 3 colors of air-dry clay for making the spaghetti, carving tool, soda bottle, silverware set, plate, napkin, placemat, menu, and instructions. The utensils and plates look realistic! They're so cute!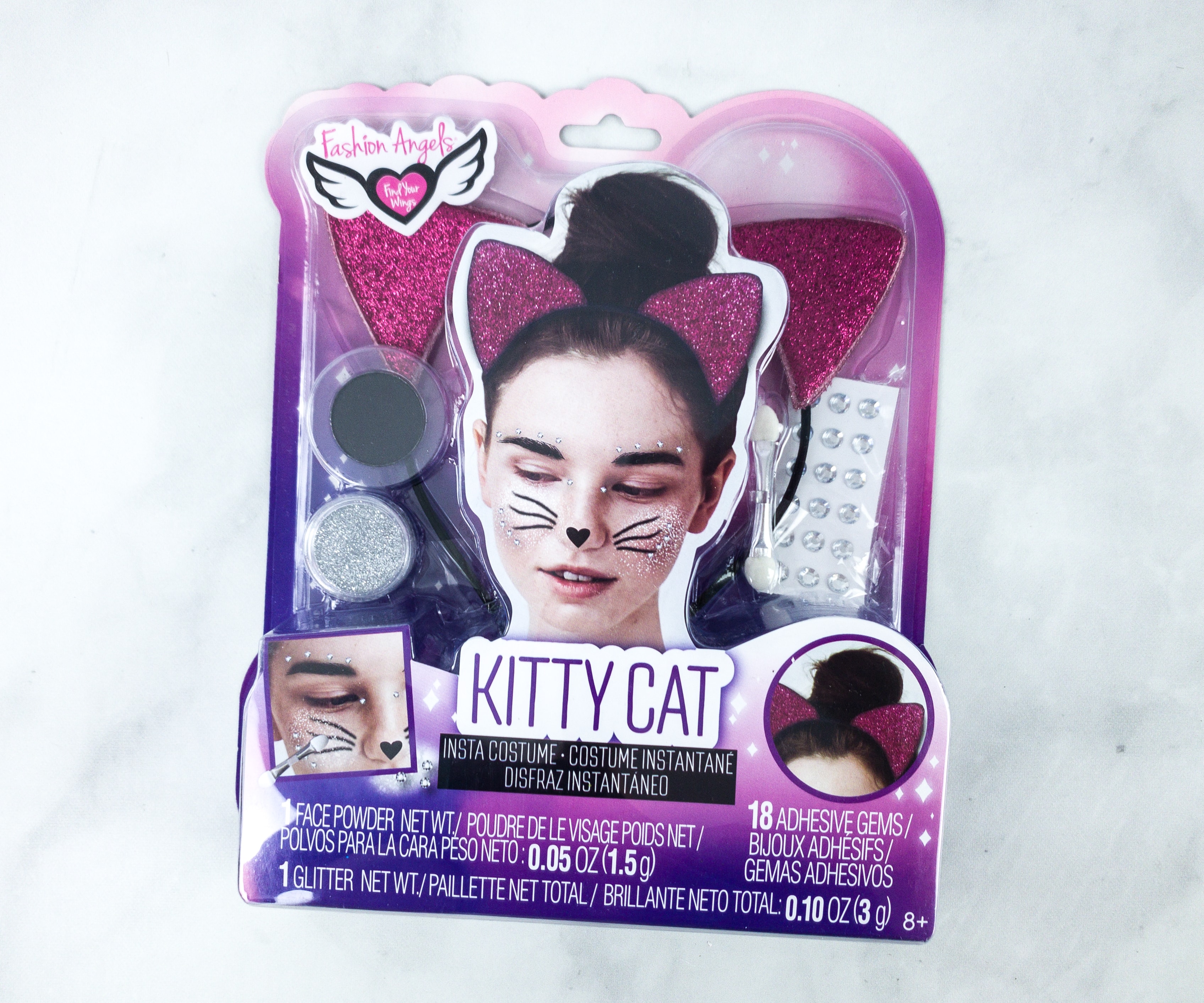 Fashion Angels Kitty Cat Insta Costume ($11.99) For those looking for a quick costume, they also included this cute cat-inspired kit in the box!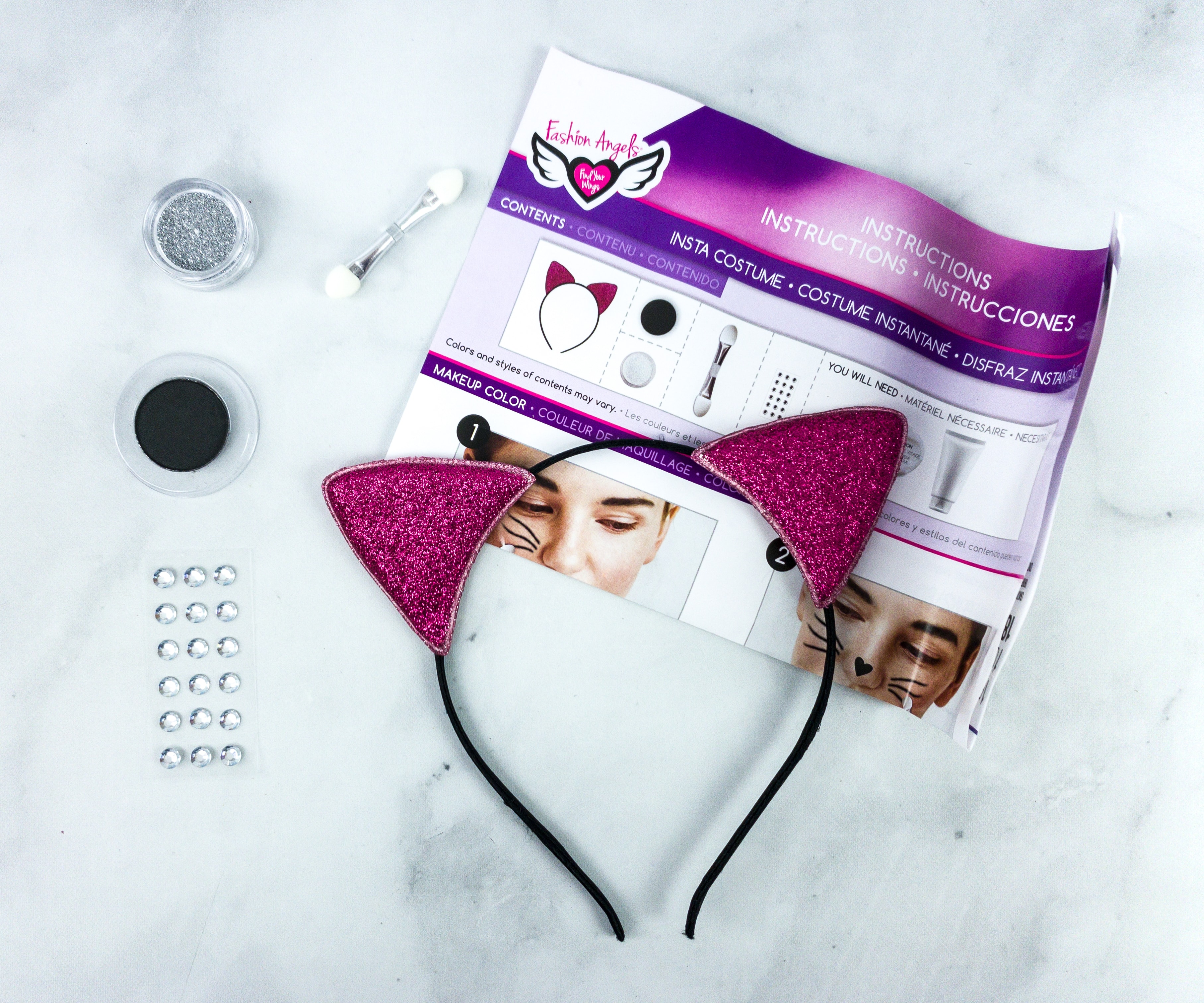 It includes a black eyeshadow with a dual-tipped sponge applicator which you can use to draw whiskers on your face. There's also some adhesive flat back gems and silver cosmetic-grade glitter to make you look more glam. For the final touch, we have the kitty headband with glitter ears!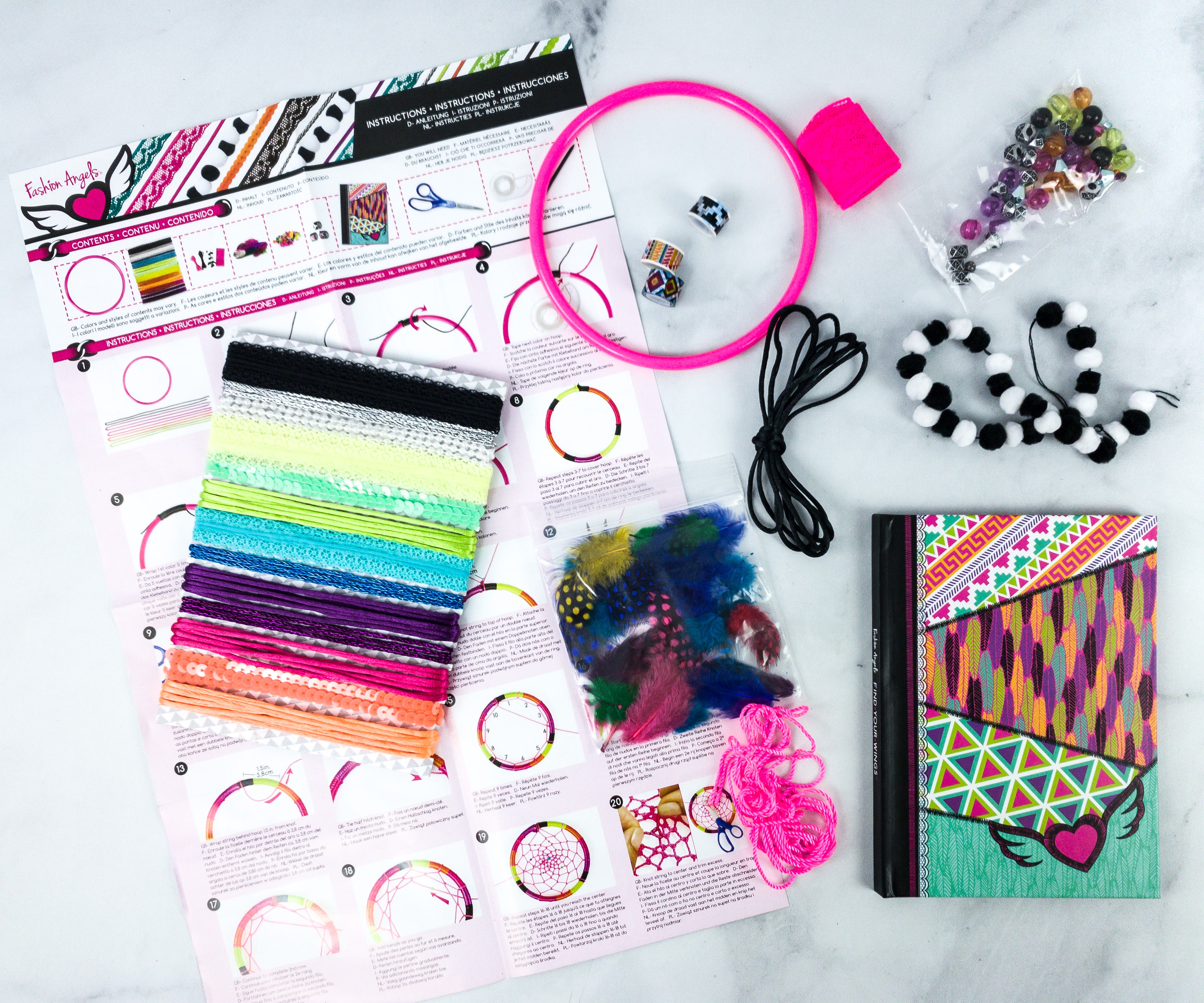 Fashion Angels Dream Catcher and Journal Kit. This kit is all about dreams! It includes materials for making a dreamcatcher, plus a journal where you can write about your dreams. Each kit has 6 colors of polyester cord, 3 colors of metallic cord, 4 colors of lace, strand of pearls, 49 beads, dream catcher hoop, 17 assorted feathers, 3 rolls of Tapeffiti tape, a dream journal, and instructions.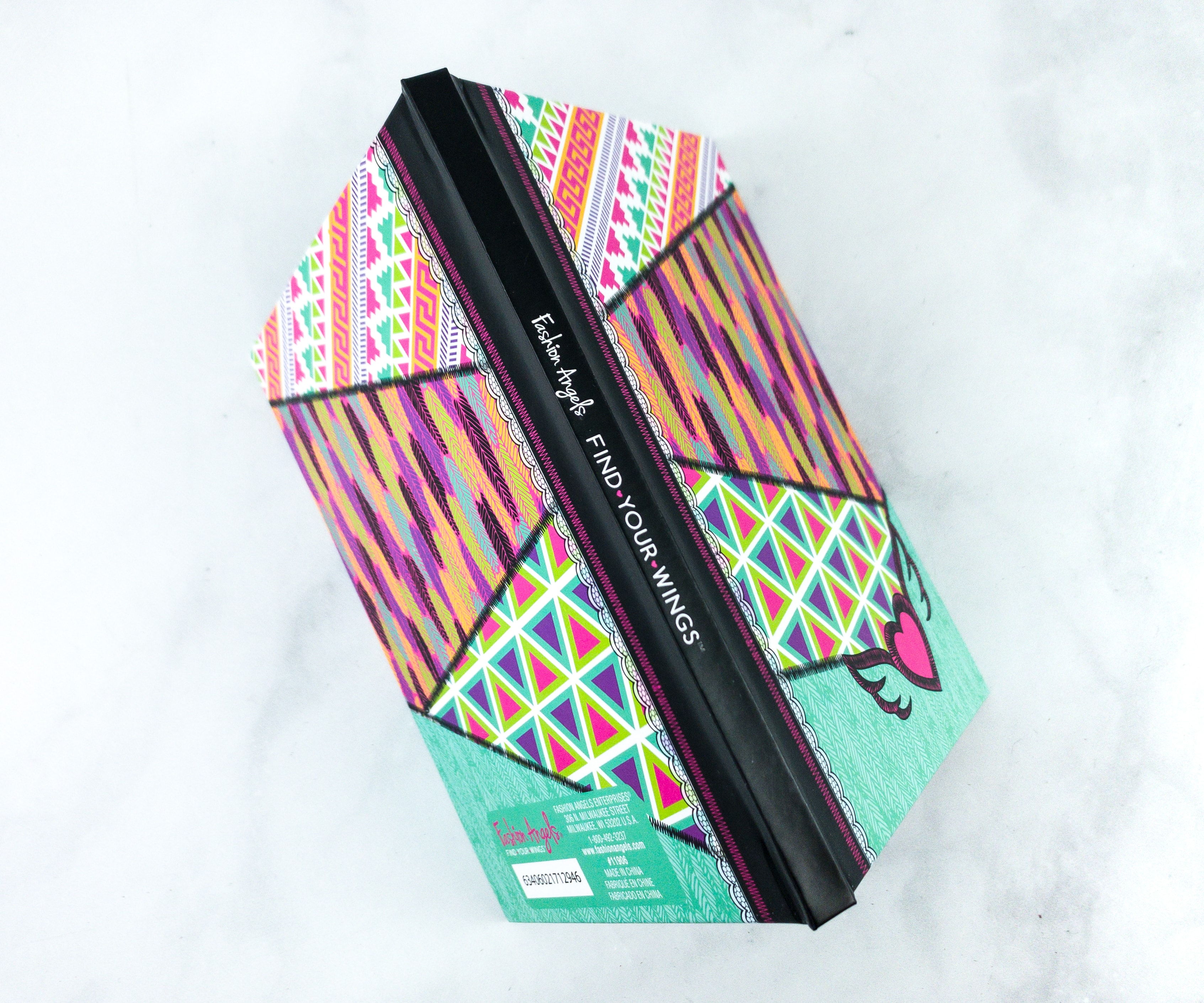 The journal has a colorful cover!
It's really pretty, and it's also a great way to keep track of one's sweet dreams!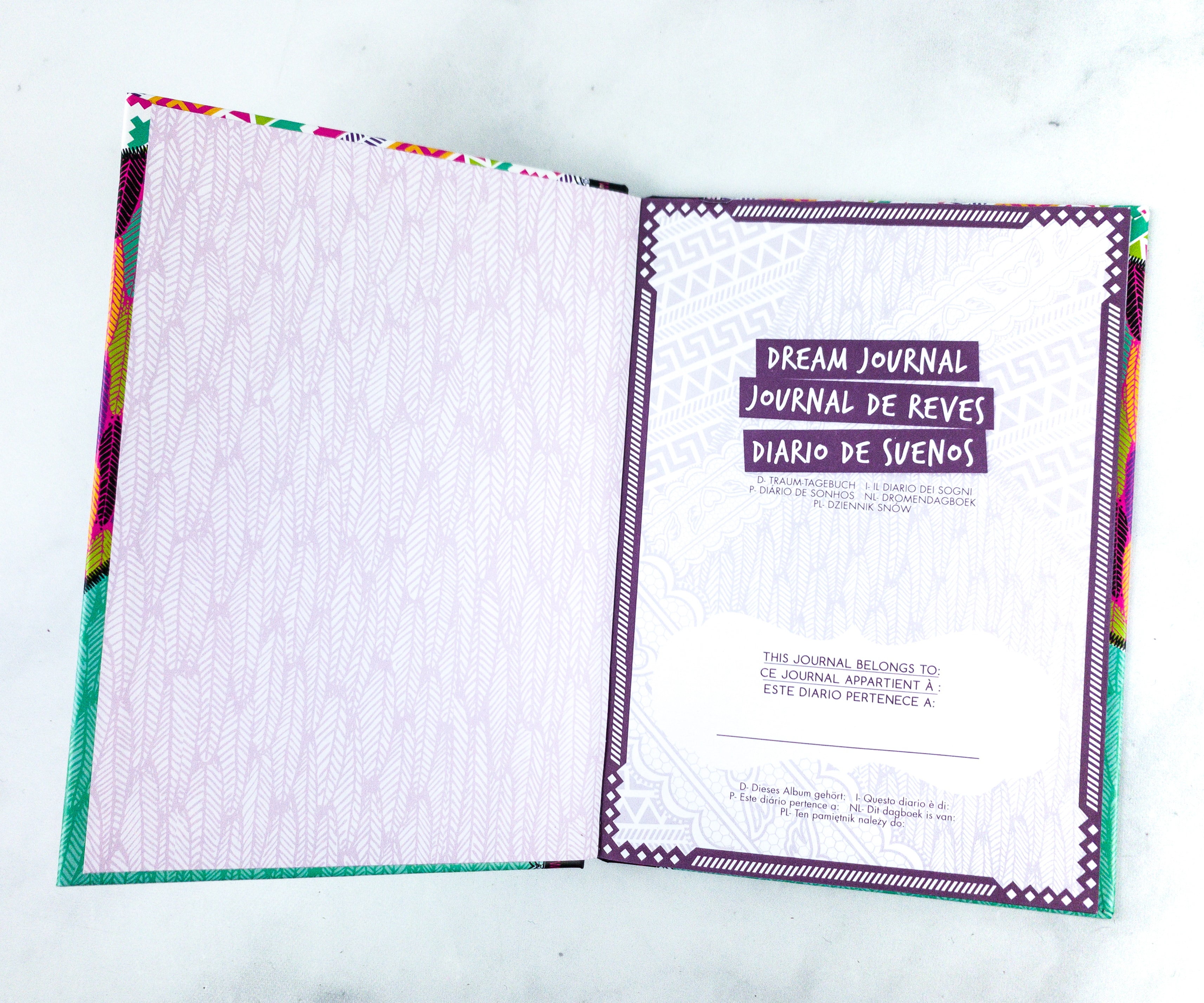 Inside, there's a space where you can write your name.
The pages are lined and they also have cute dark purple borders!
We've always loved DIY crafts from Fashion Angels and we're really happy to find out that they now offer a subscription box solely for Fashion Angels craft items! First, their kits are a whole lot of fun. They make a great way of keeping your kids busy and entertained. Of course, it also helps them get creative! Some kits even produce something useful, like slippers and home decors. My kids also love the bracelet kits, because the final products are perfect for sharing or gifting! This box ships quarterly so there's enough time in between boxes to do all of the crafts! You don't have to finish all of them at once, what's great about these kits is that you can space them out over weeks so your kids will have something to look forward to! We've completed two of the crafts and now have an entire summer of fun crafting ahead!
What do you think about the Craft Box by Fashion Angels?
Visit Craft Box by Fashion Angels to subscribe or find out more!