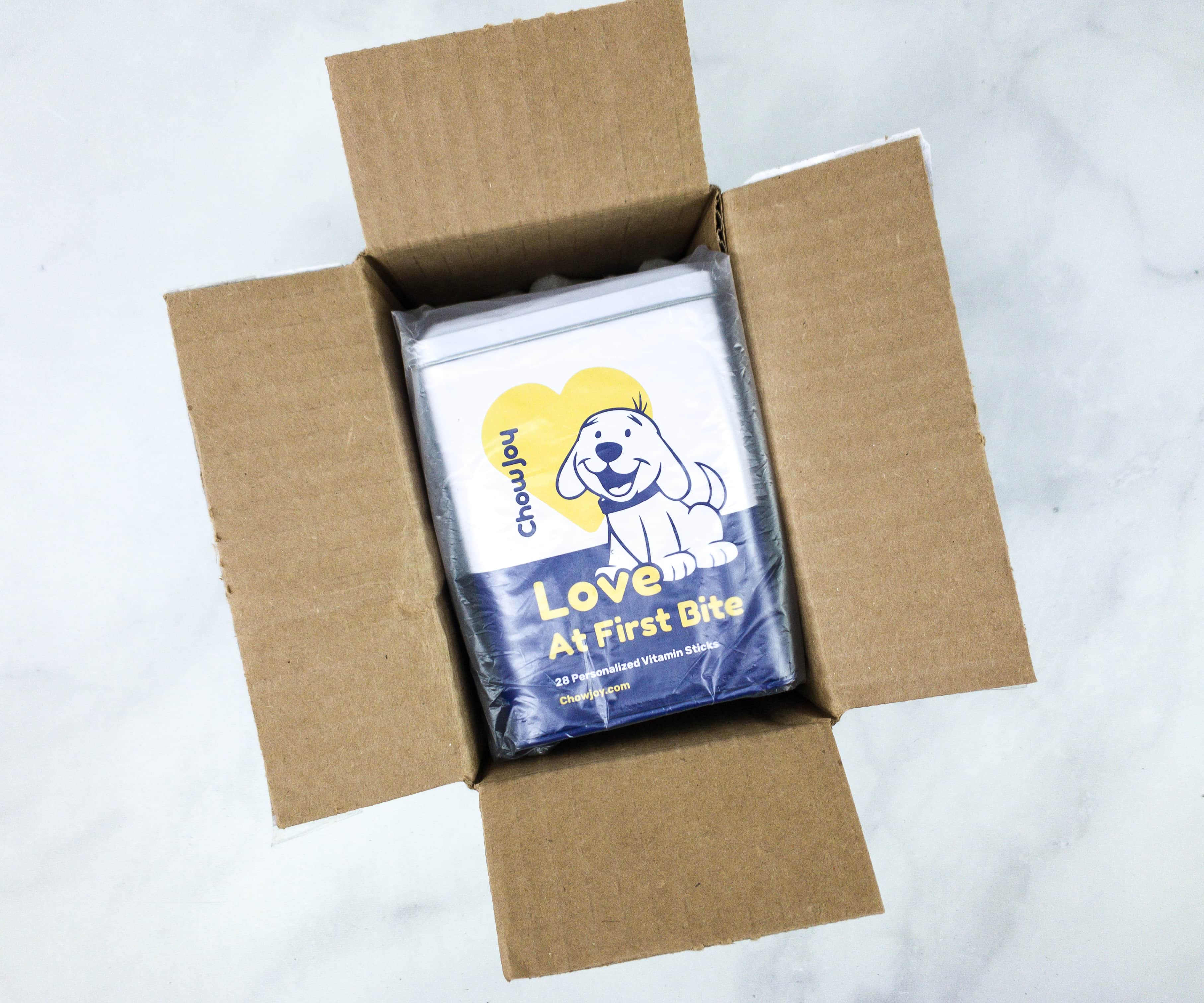 ChowJoy is a monthly subscription that delivers personalized vitamins for dogs. Each box includes a 28-day vitamin pack that's easy to mix with the dog food. They customize the treats based on the dog's unique needs by finding the perfect ratio of fresh ingredients and supplements. The subscription costs $39 per month!
DEAL: Get 20% off your first box! Use coupon code NEWPUPS.
The vitamins for dogs were packed in a tin container sealed in a plastic wrapper. They make sure that all the items arrive at their best condition.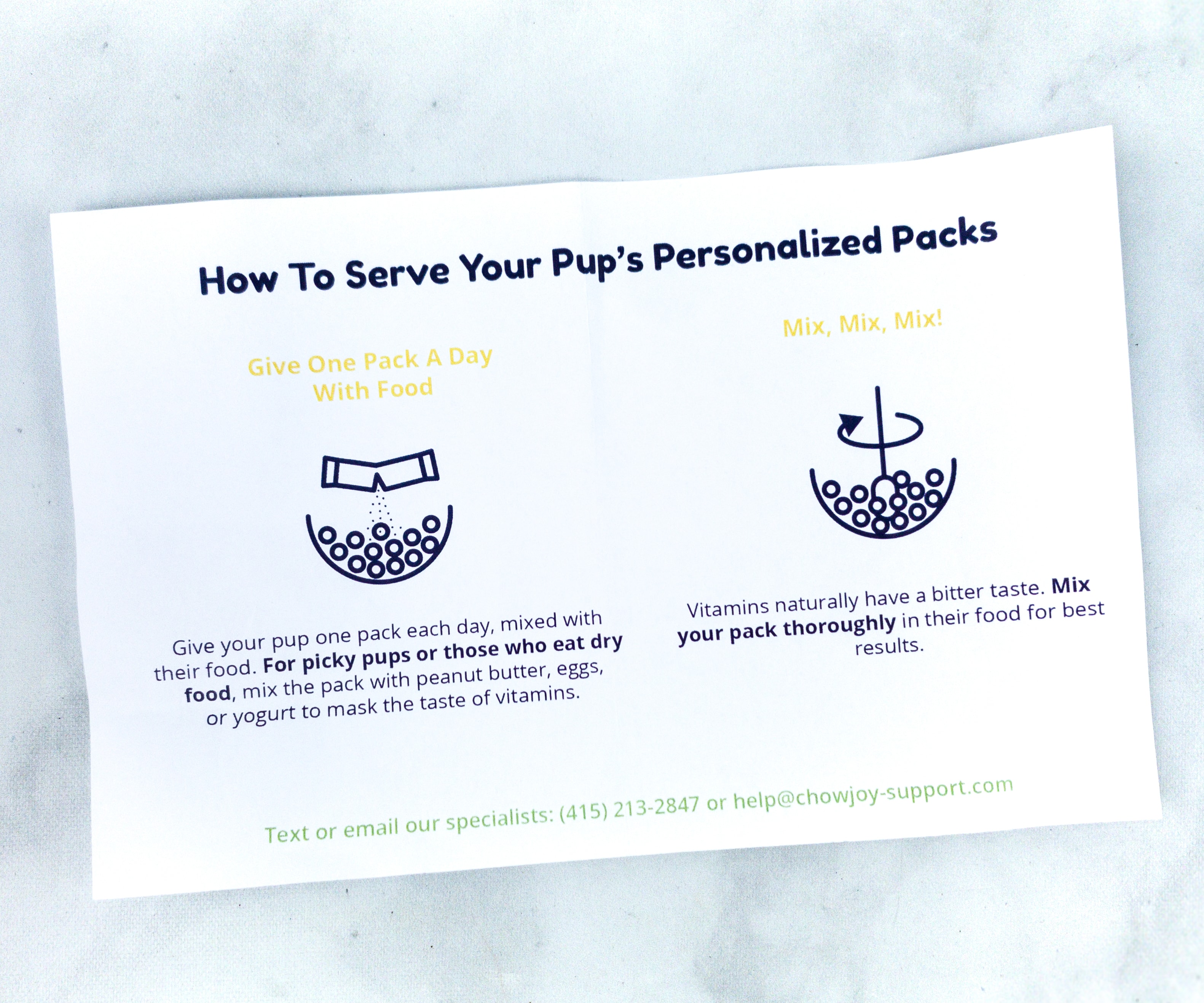 Also included inside the box is an information sheet on how to properly serve the packs to your pups. According to it, for picky dogs or for dogs that eat dry food, it's best to mix the vitamins with peanut butter, eggs, or yogurt to mask the vitamin's taste and make it more appealing. They also reminded us to mix the vitamin thoroughly with the dog food.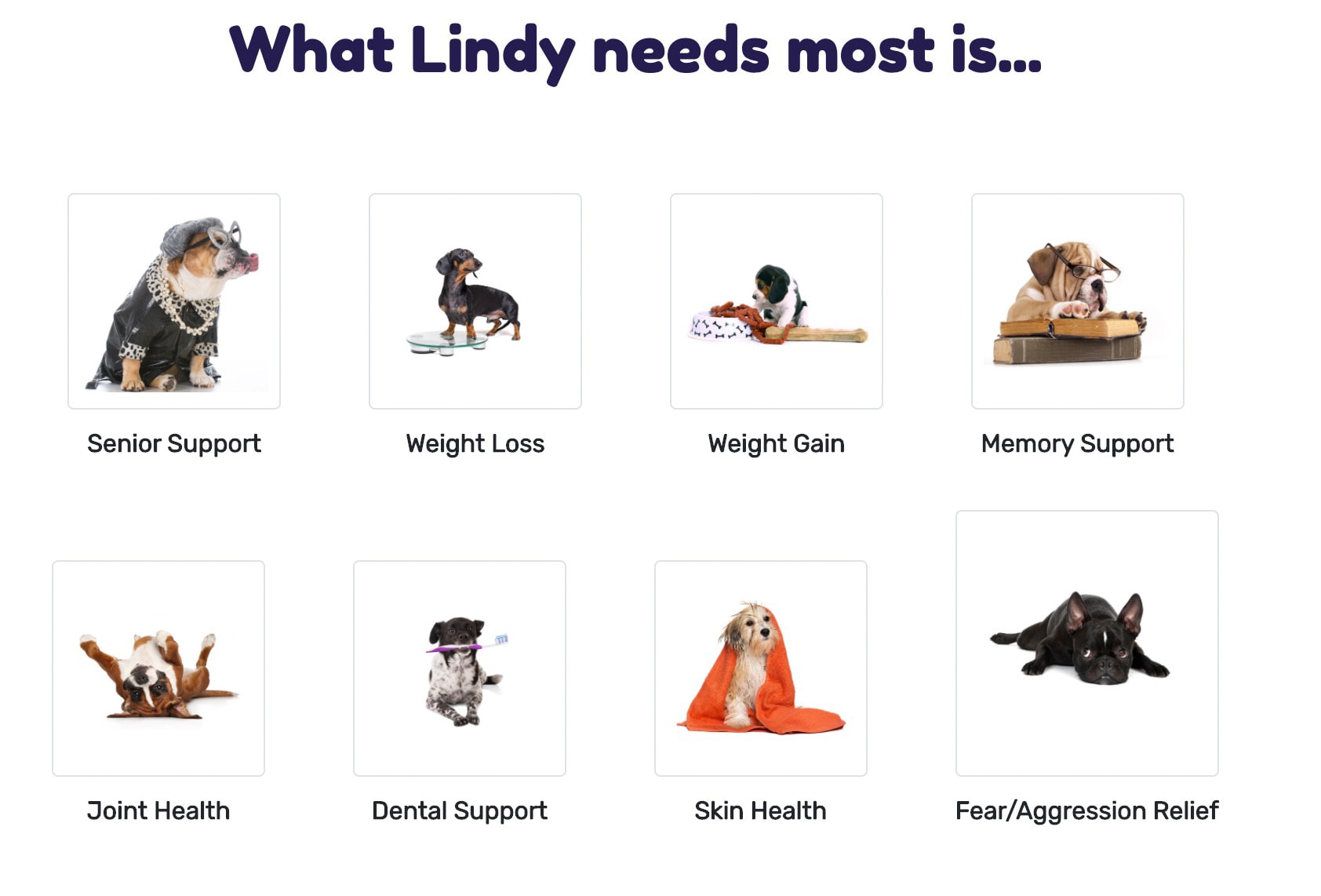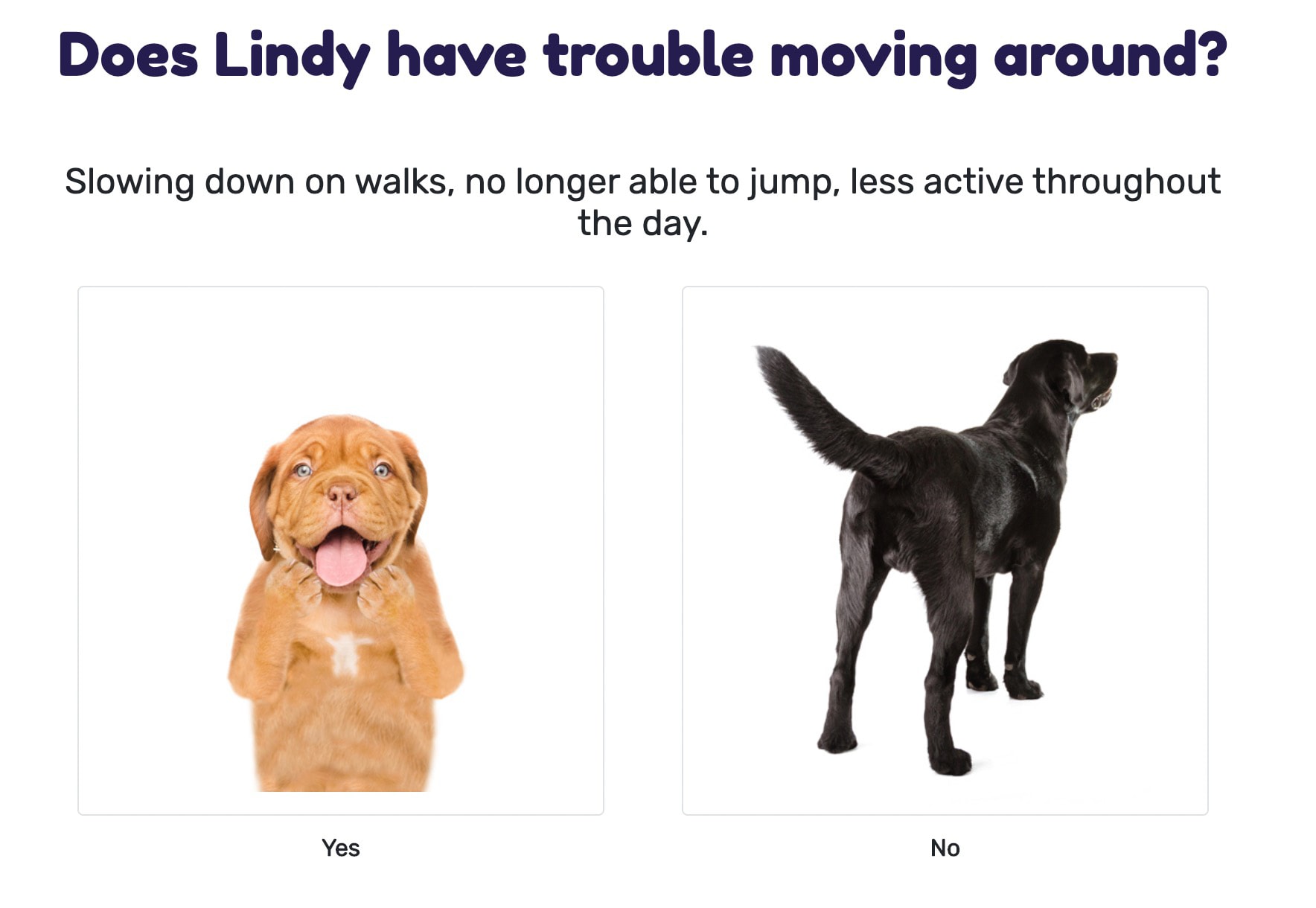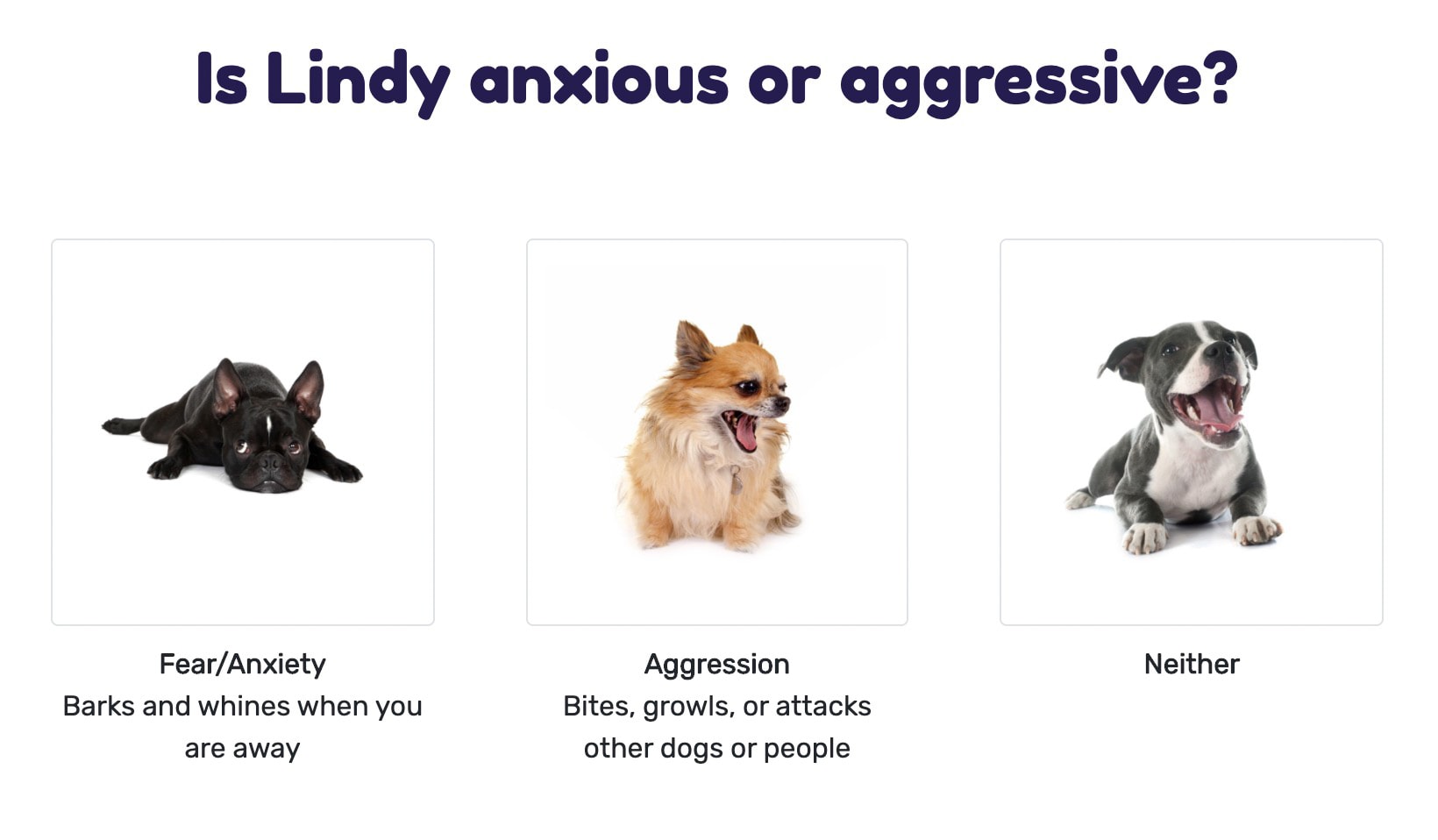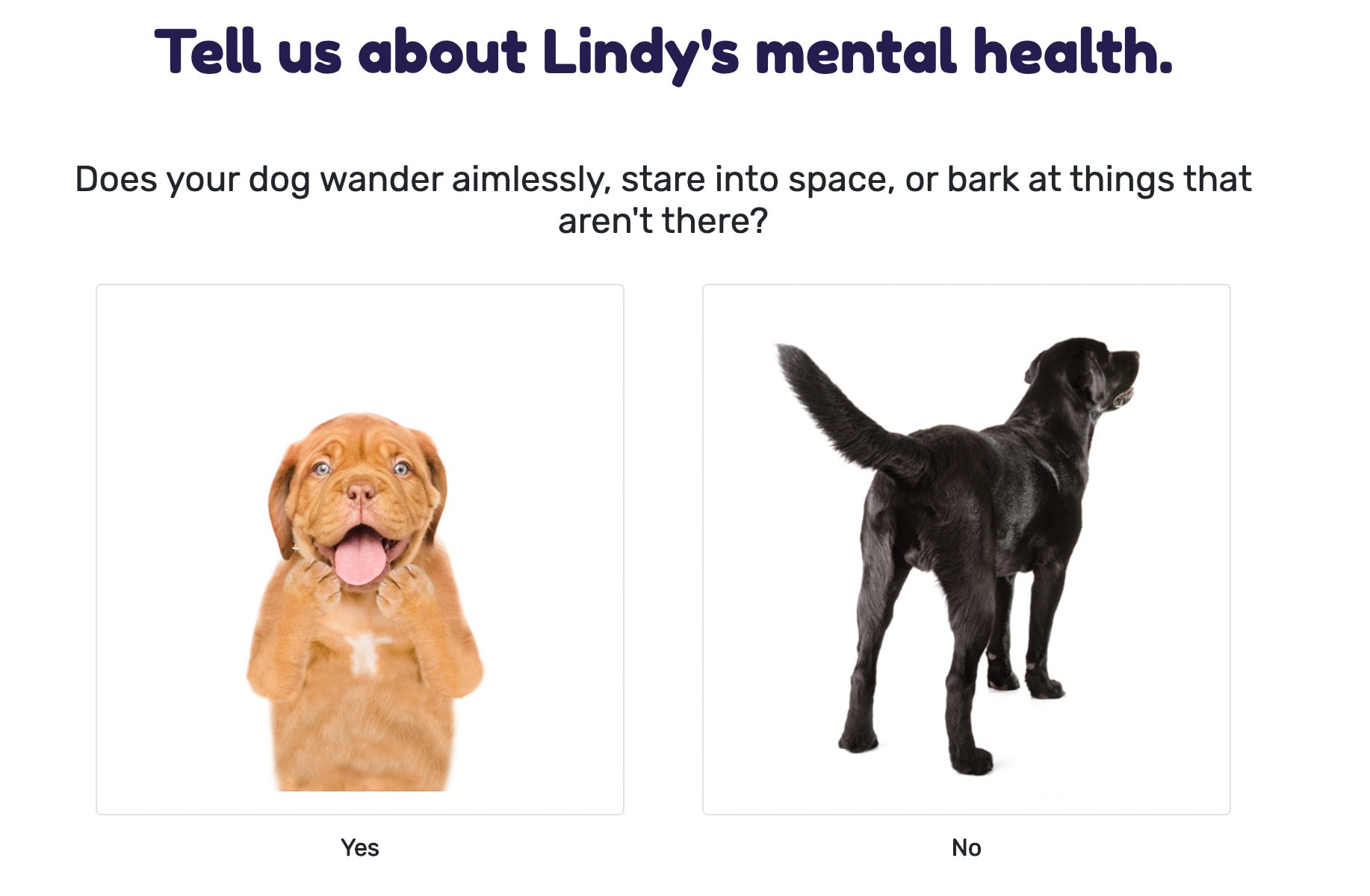 Upon subscribing, you will need to answer a series of questions about your pups. It includes questions about your dog's physical attributes, behavior, current health, and allergies. Your answers will help ChowJoy to prescribe the most ideal vitamins for your dog.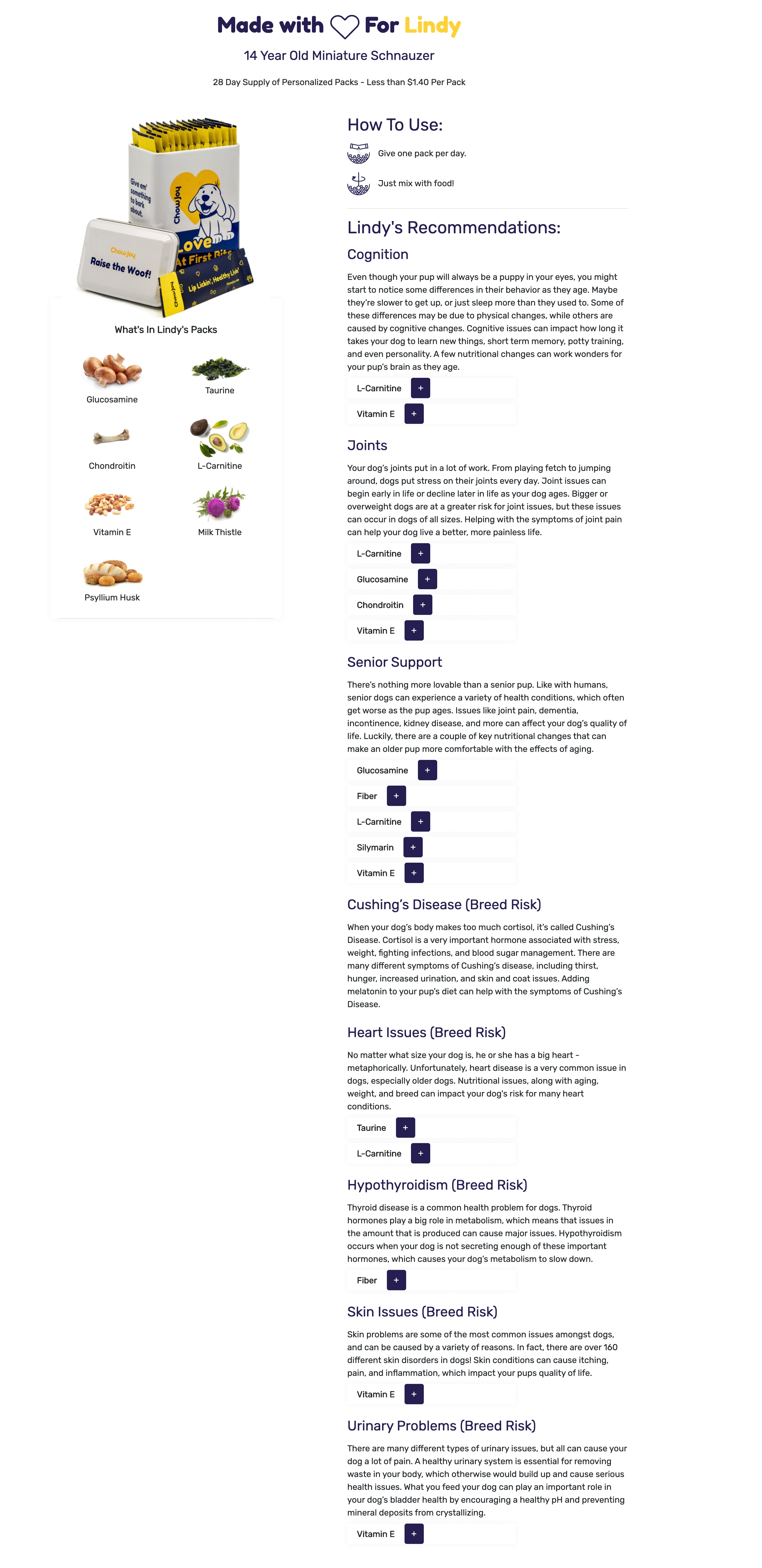 Here's what they've made for my Lindy, a senior dog! The vitamins are for improving her cognition and joints, as well as senior support. There are also ingredients that help her avoid breed risks.
The pack includes glucosamine, taurine, chondroitin, L-carnitine, vitamin E, milk thistle, and psyllium husk.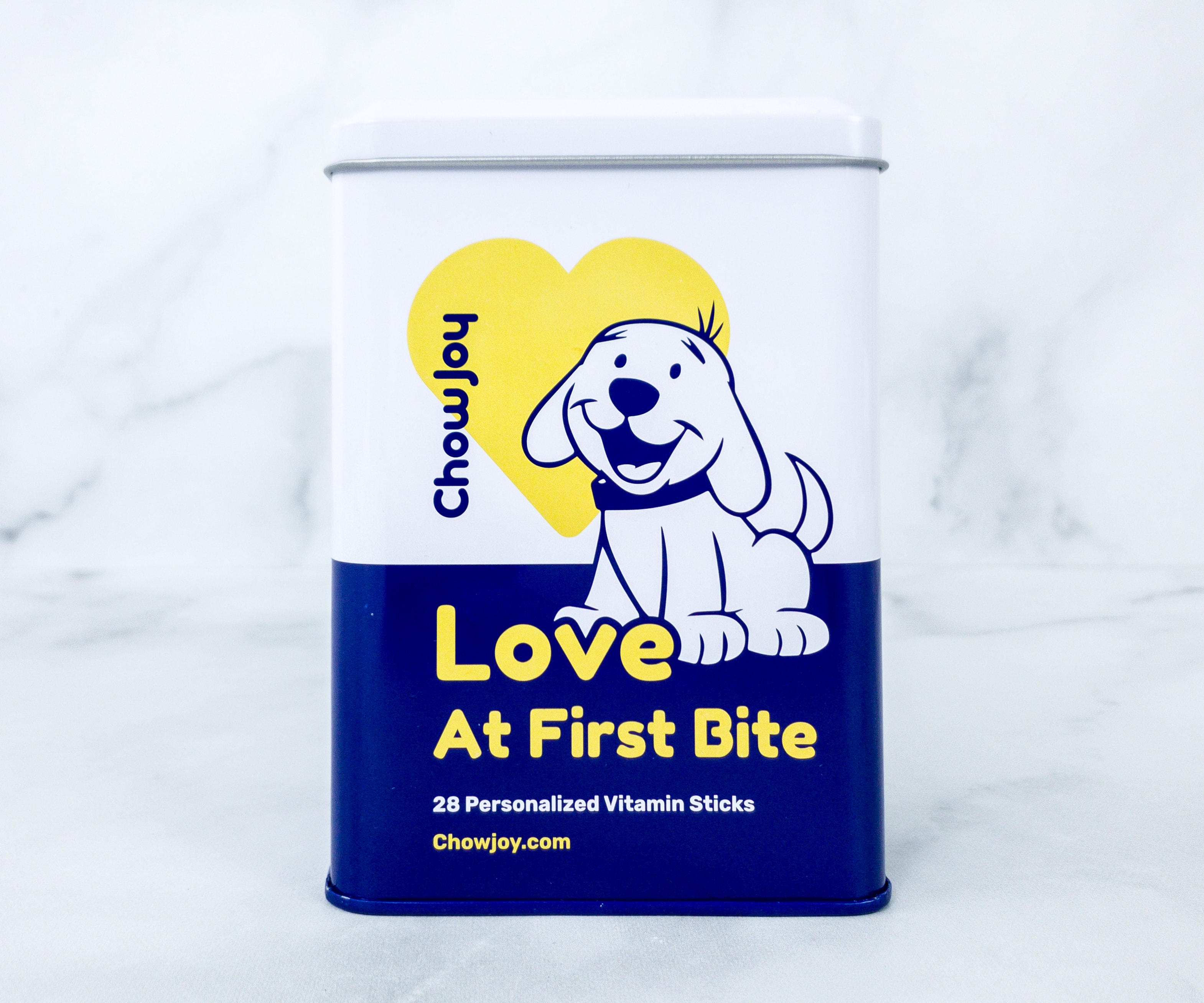 ChowJoy Love At First Bite Vitamin Sticks. All the vitamin packs are cradled inside this well-designed tin can with cute ChowJoy logo printed in front.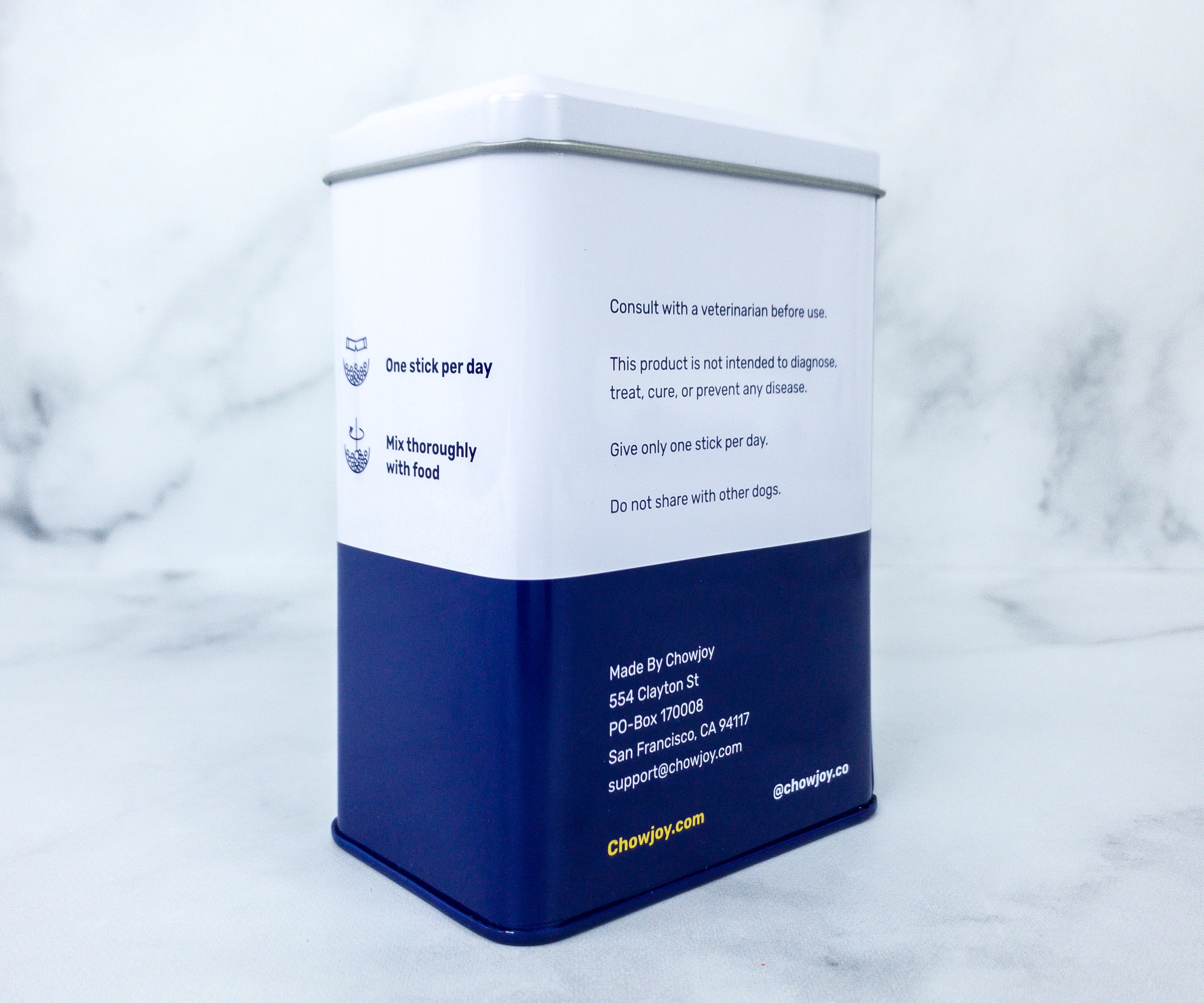 Featured on this side of the container is a simple instruction manual on how to serve the vitamins to your pups.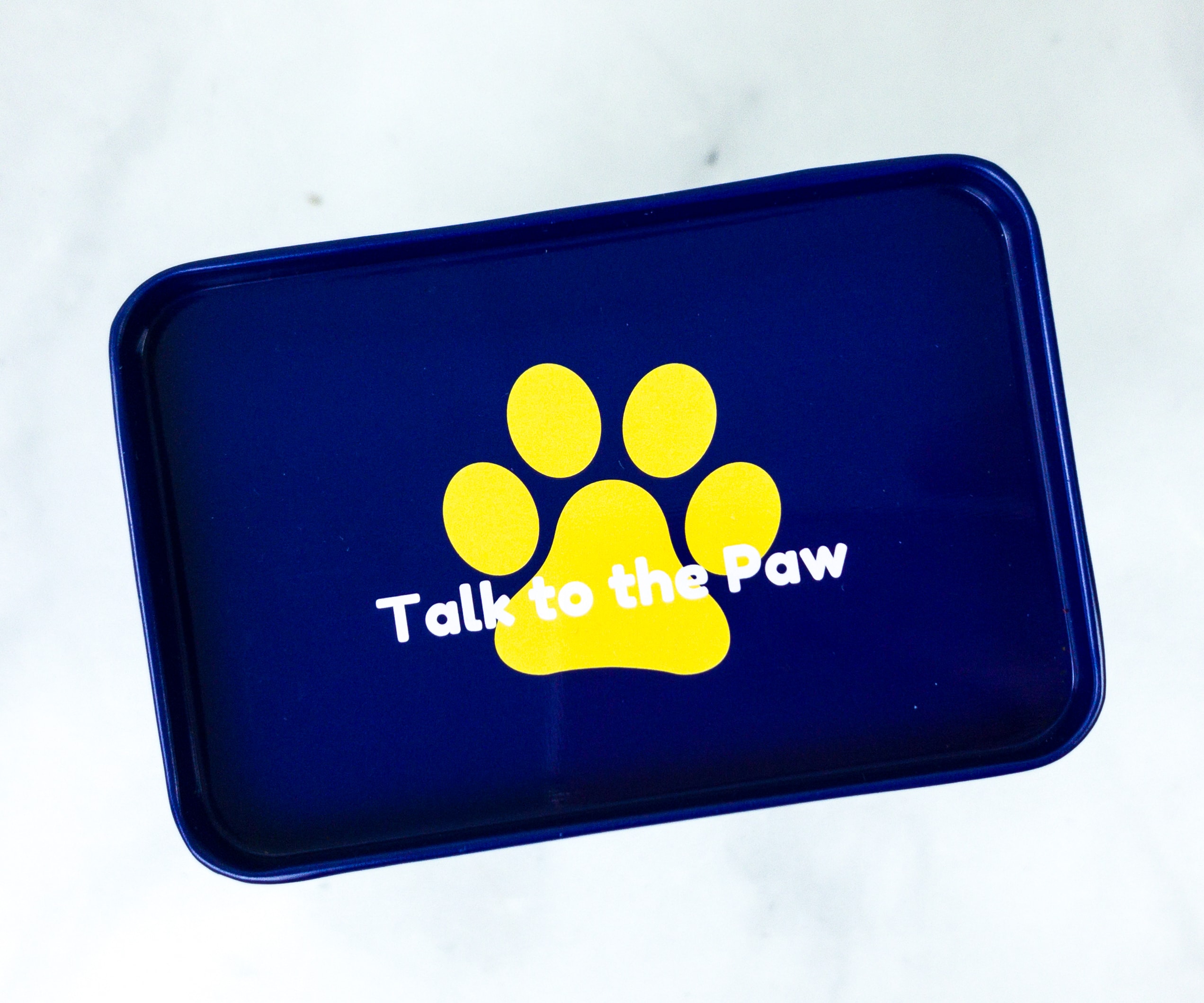 The bottom part of the can features a yellow paw print.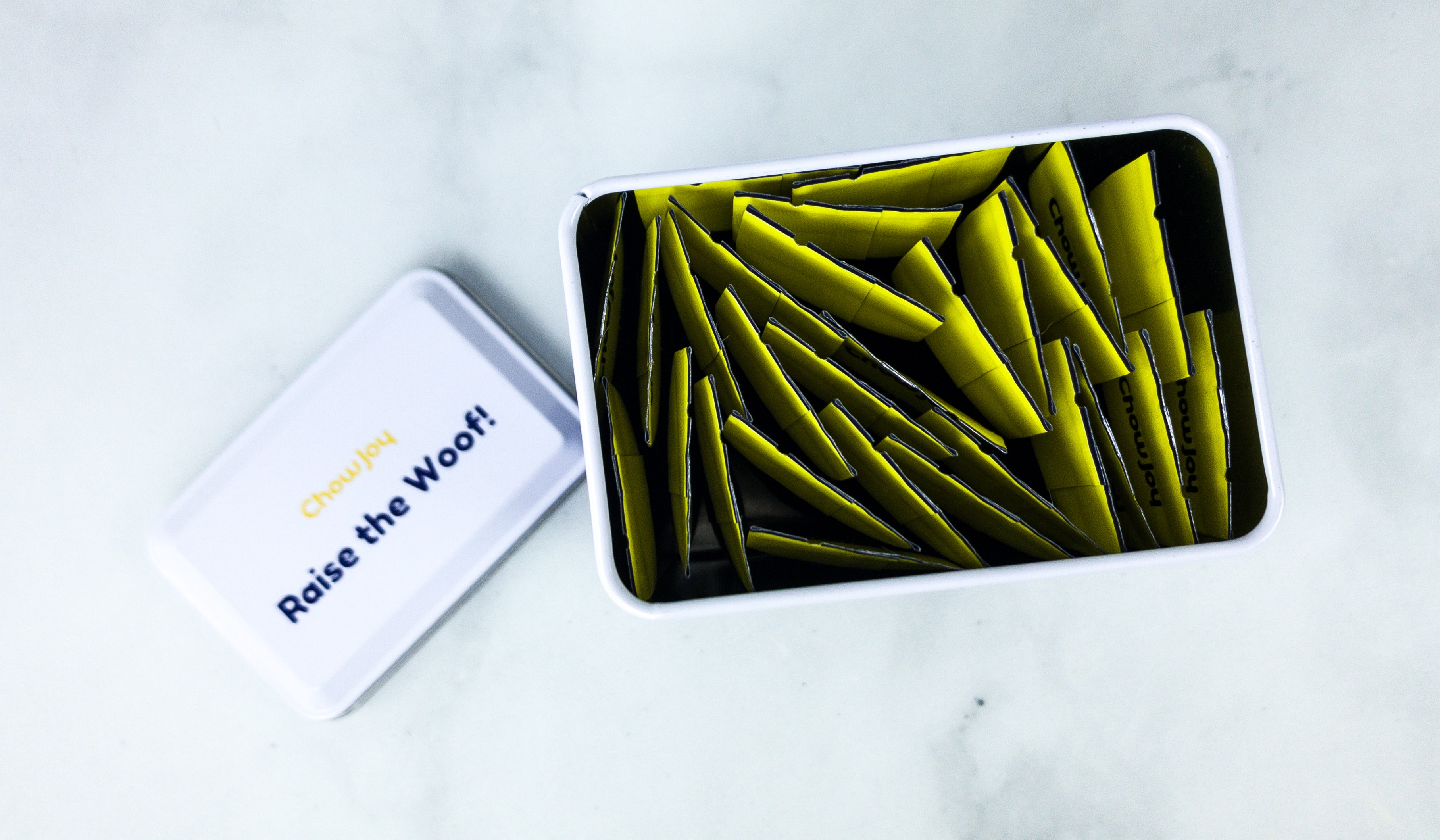 Inside are 28 vitamin sticks for Lindy.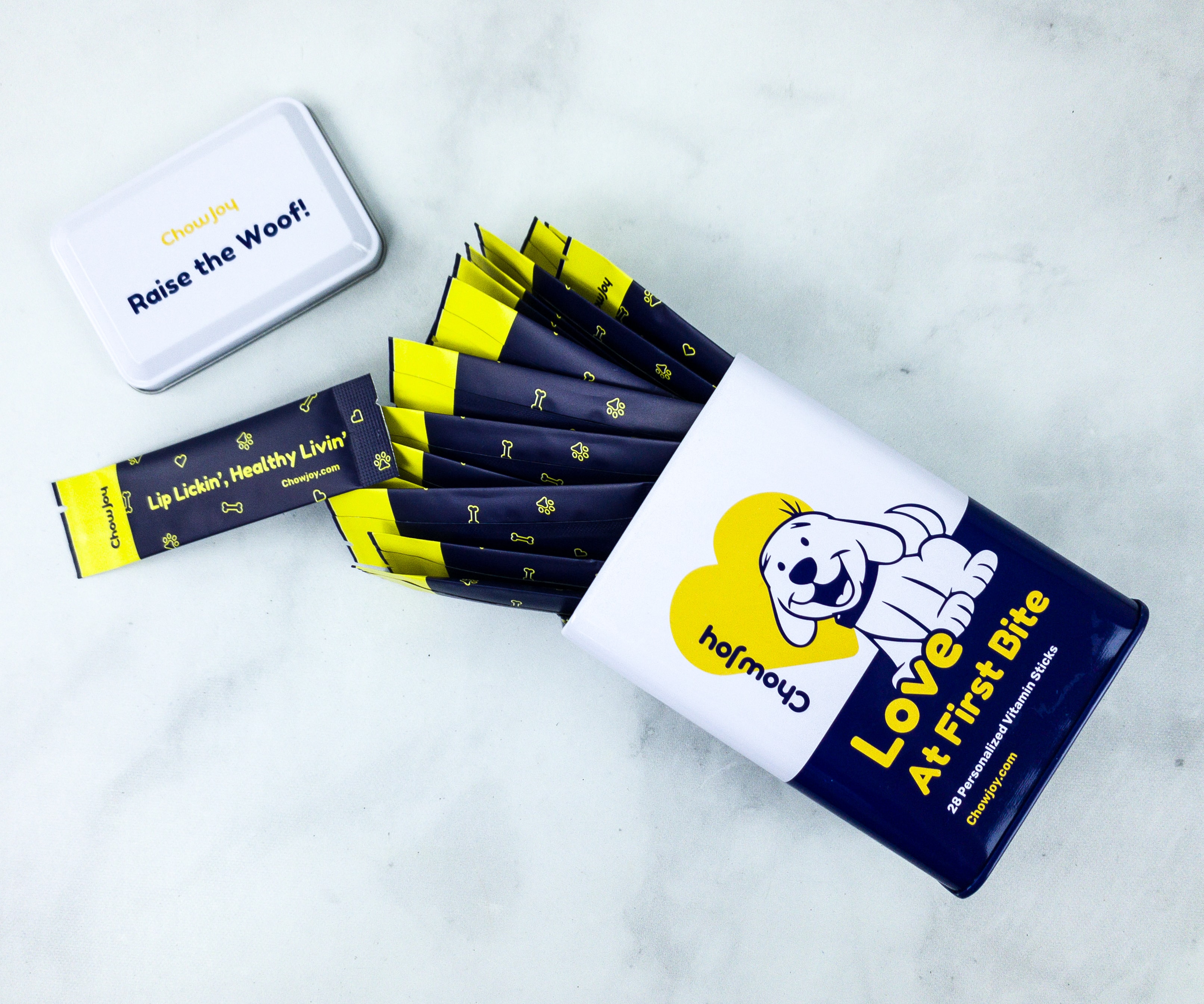 Each pack contains 3 grams of vitamins, good for a single serving.
Also included inside the can is a sheet that contains all the nutrition facts and essential information you need to know about the vitamin sticks.
This set is perfect for a whole month!
To prepare, simply open the pack and pour the powder on your dog's meal.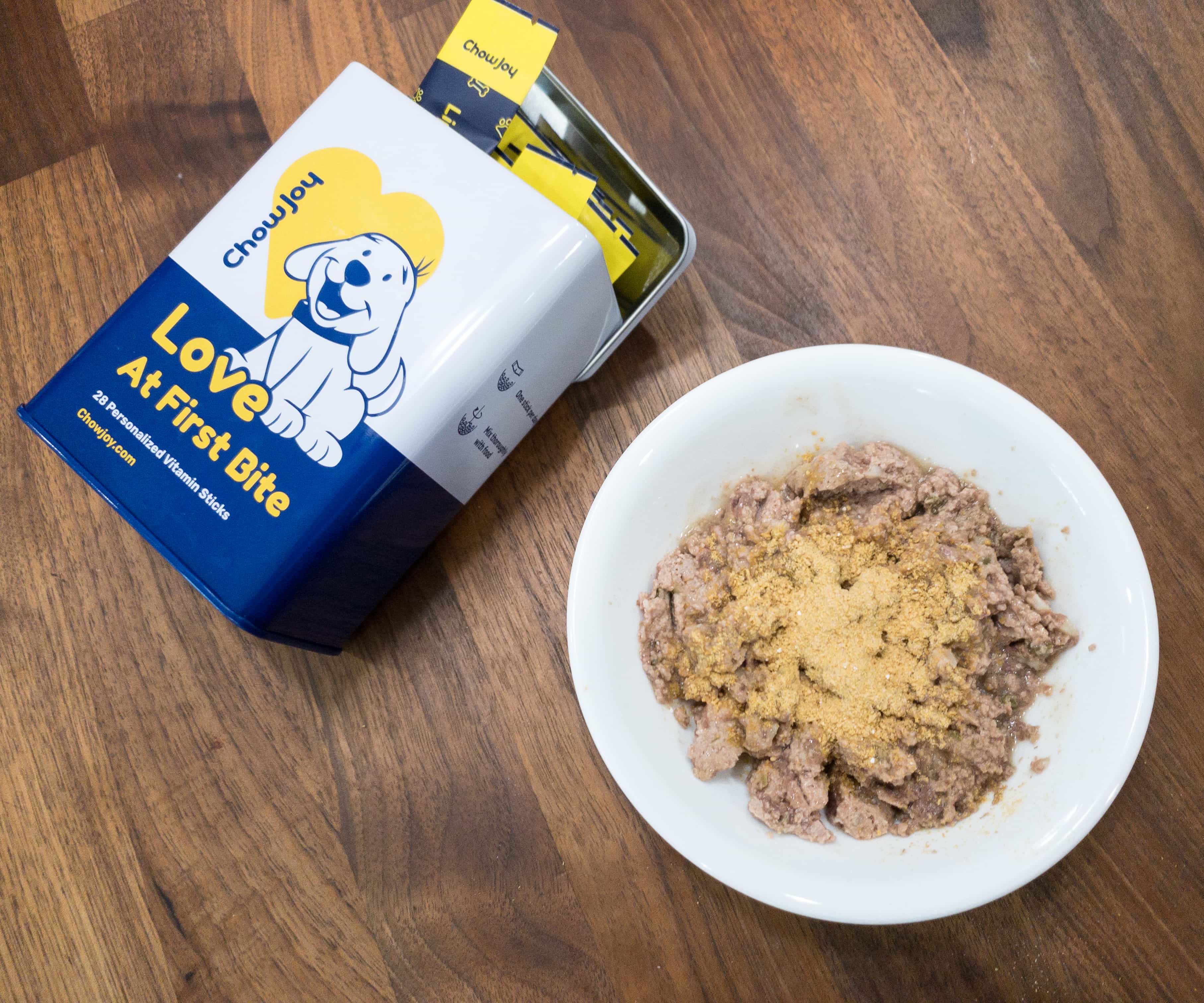 Mix the powder and meal thoroughly, and then serve!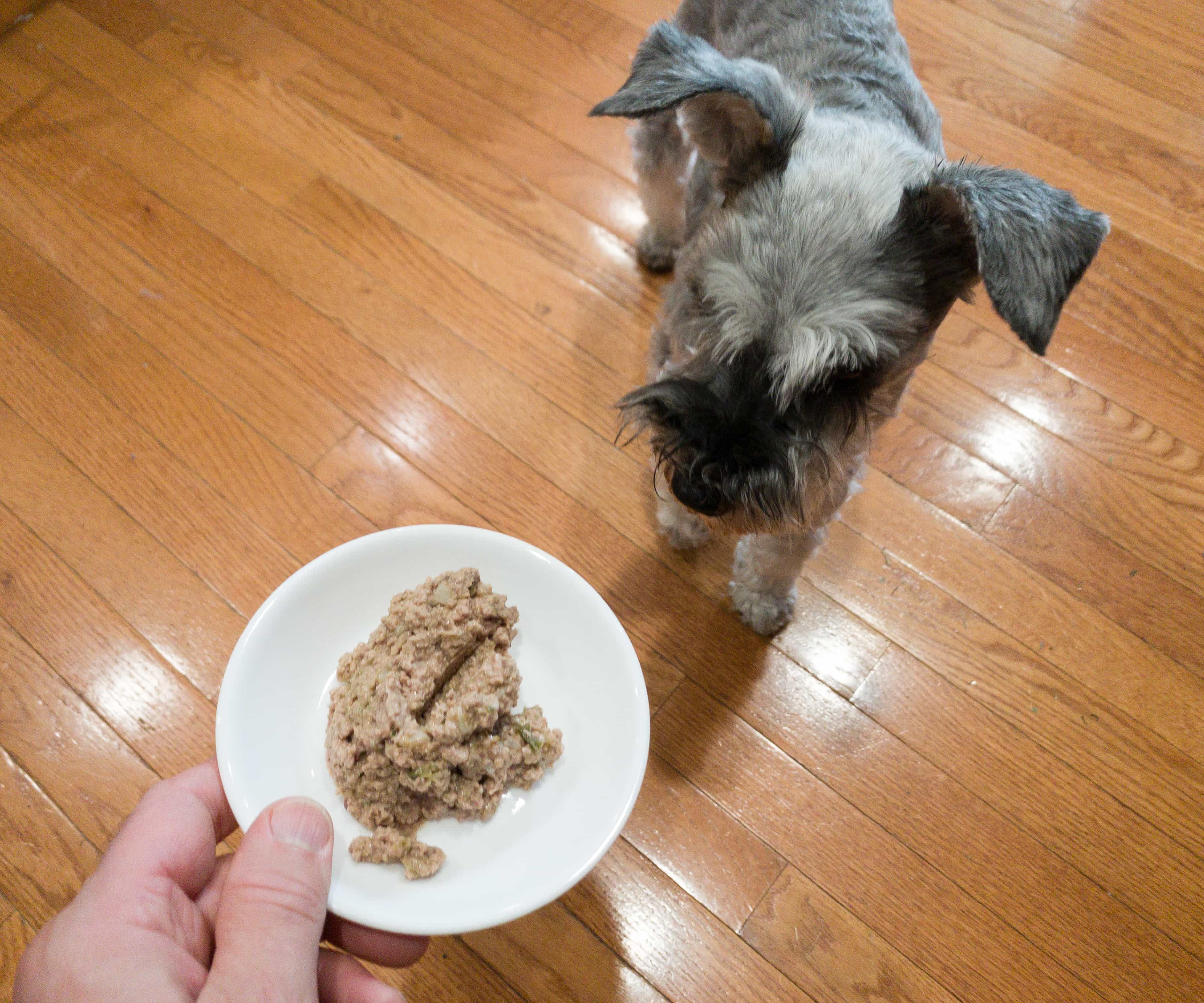 Lindy's meal is ready!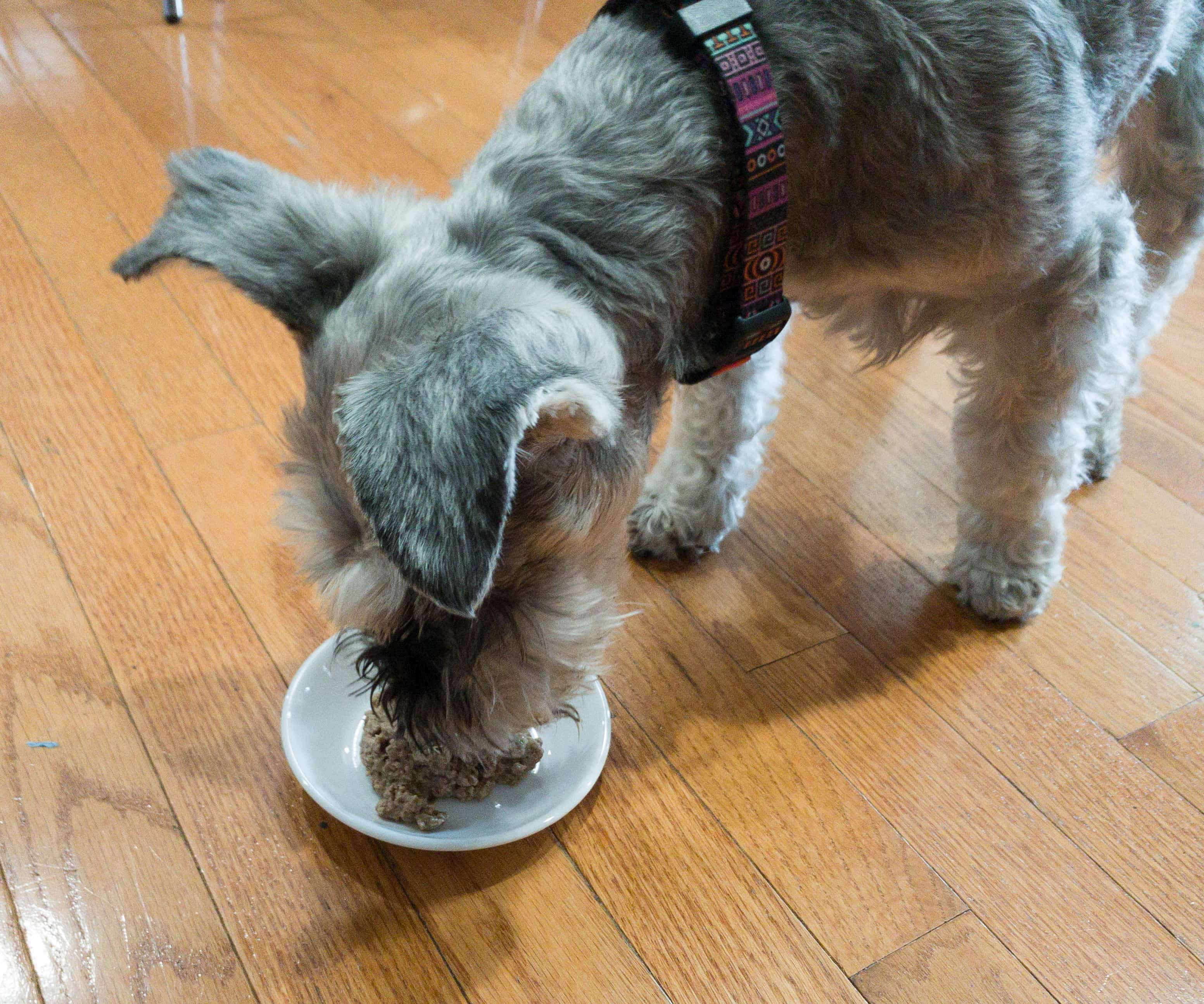 Lindy wasted no time and immediately munched on the meal with the vitamins. She definitely loved it!
ChowJoy delivers specially formulated vitamins to complement a pup's unique body structure and needs. I really appreciate that they came up with a vitamin mix that's personalized for our senior dog Lindy and her golden years. They even provided us a detailed breakdown of all the ingredients they used and the benefits that my dog will get. If you are looking for supplements to keep your dog stronger, healthier, and livelier, this is a good subscription to try out!
What do you think of this month's box?