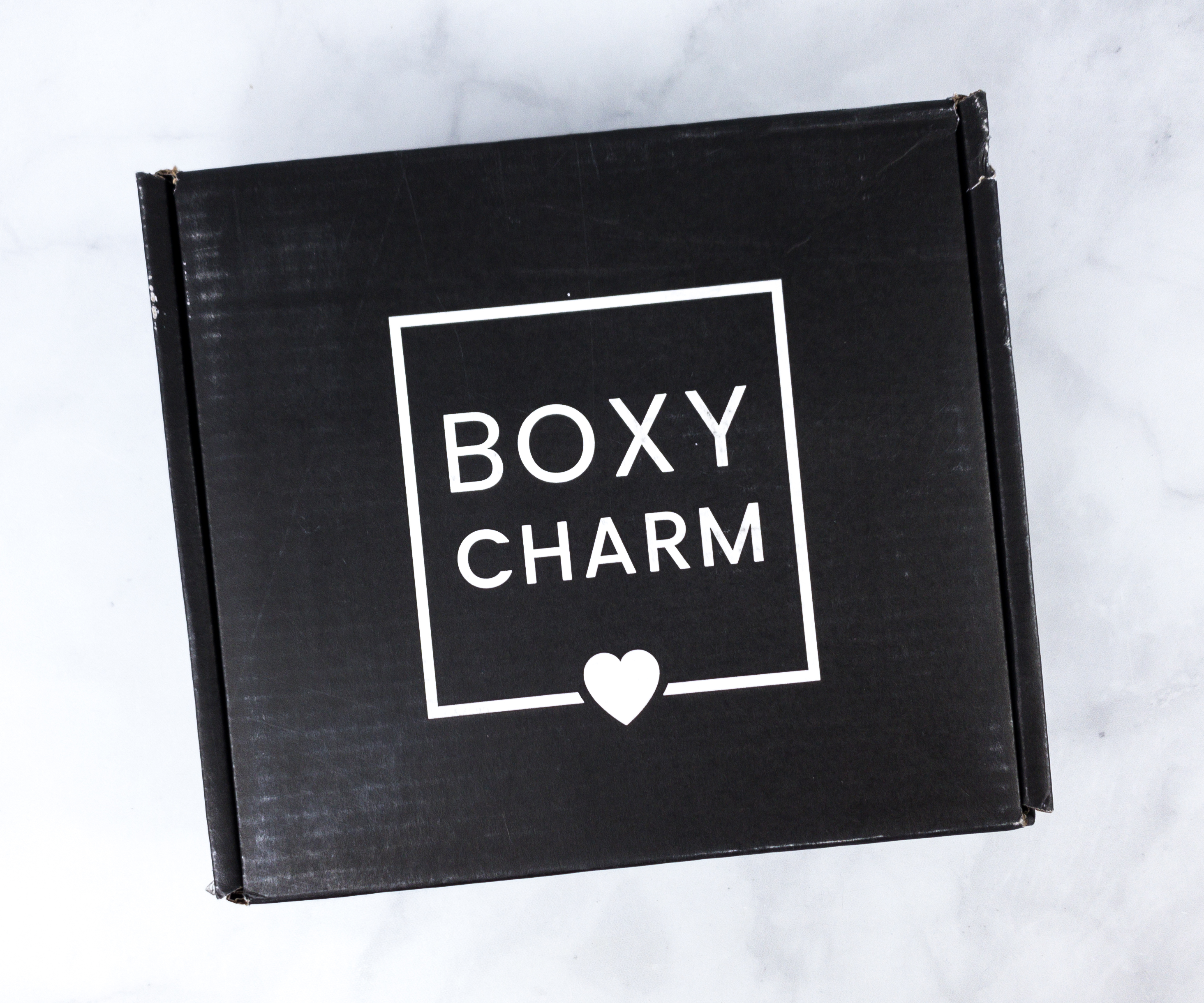 BOXYCHARM is a makeup and beauty subscription box that sends out 4-5 deluxe and full-size samples every month. In the past, the items have been mostly full-size products and the boxes have been able to maintain an amazingly high value.
This is a review of the upgraded quarterly BoxyLuxe subscription. You can see the full spoilers for the regular June 2020 BOXYCHARM boxes here. BoxyLuxe contains all the items from one of the variations except for one, and adds additional luxury items in a quarterly upgrade for an upcharge of $28.99 on your existing box once per quarter. You can find more info on BoxyLuxe here.
FYI – Boxycharm recently announced a new Boxycharm PREMIUM subscription, which is different than this – check out all you need to know about Boxycharm Premium here!
DEAL: Join BOXYCHARM now for a $12 coupon for the June add-ons sale! Just use this link and enter coupon code ADD12ALL at checkout!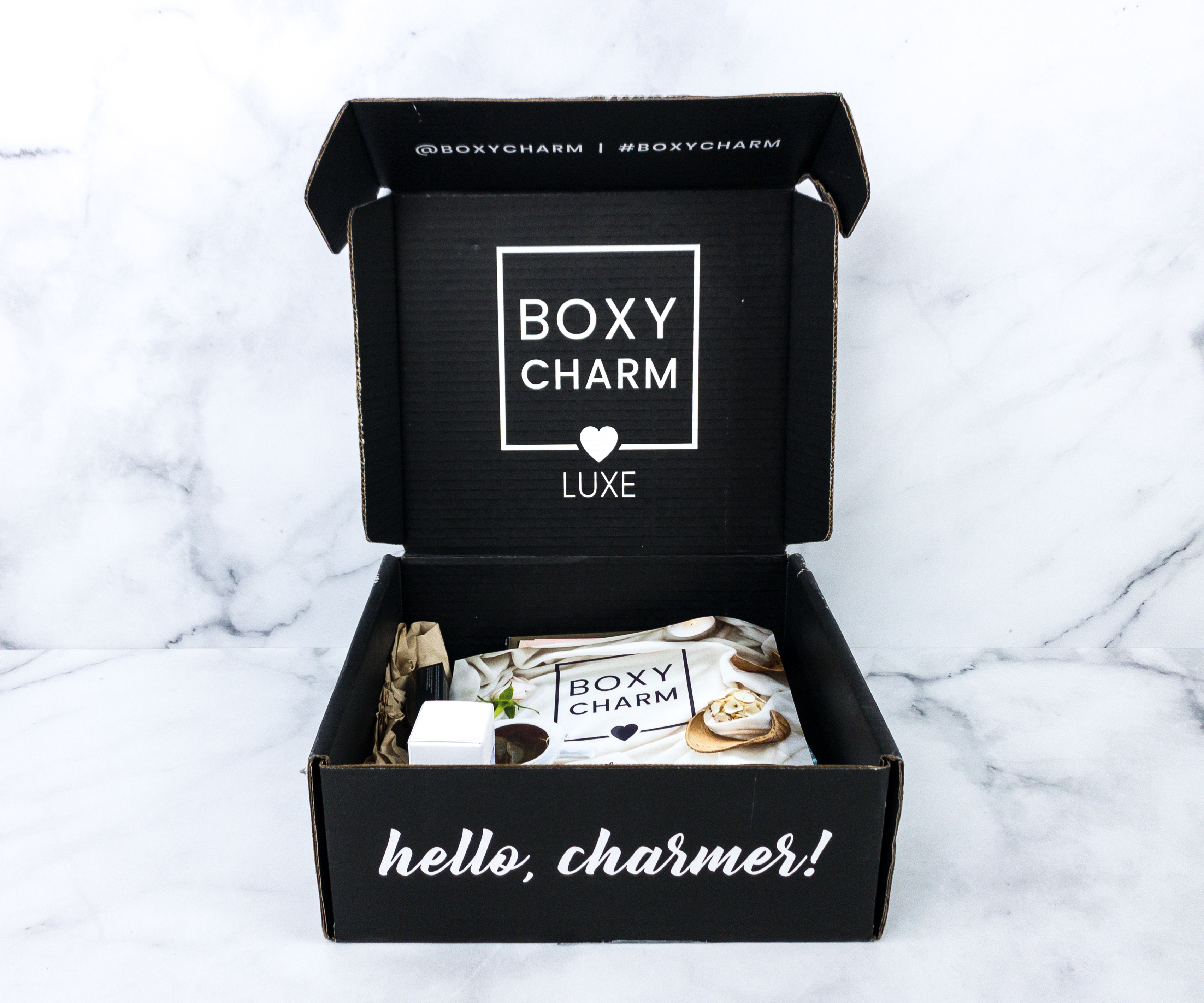 It's here! I've been excited since the spoilers!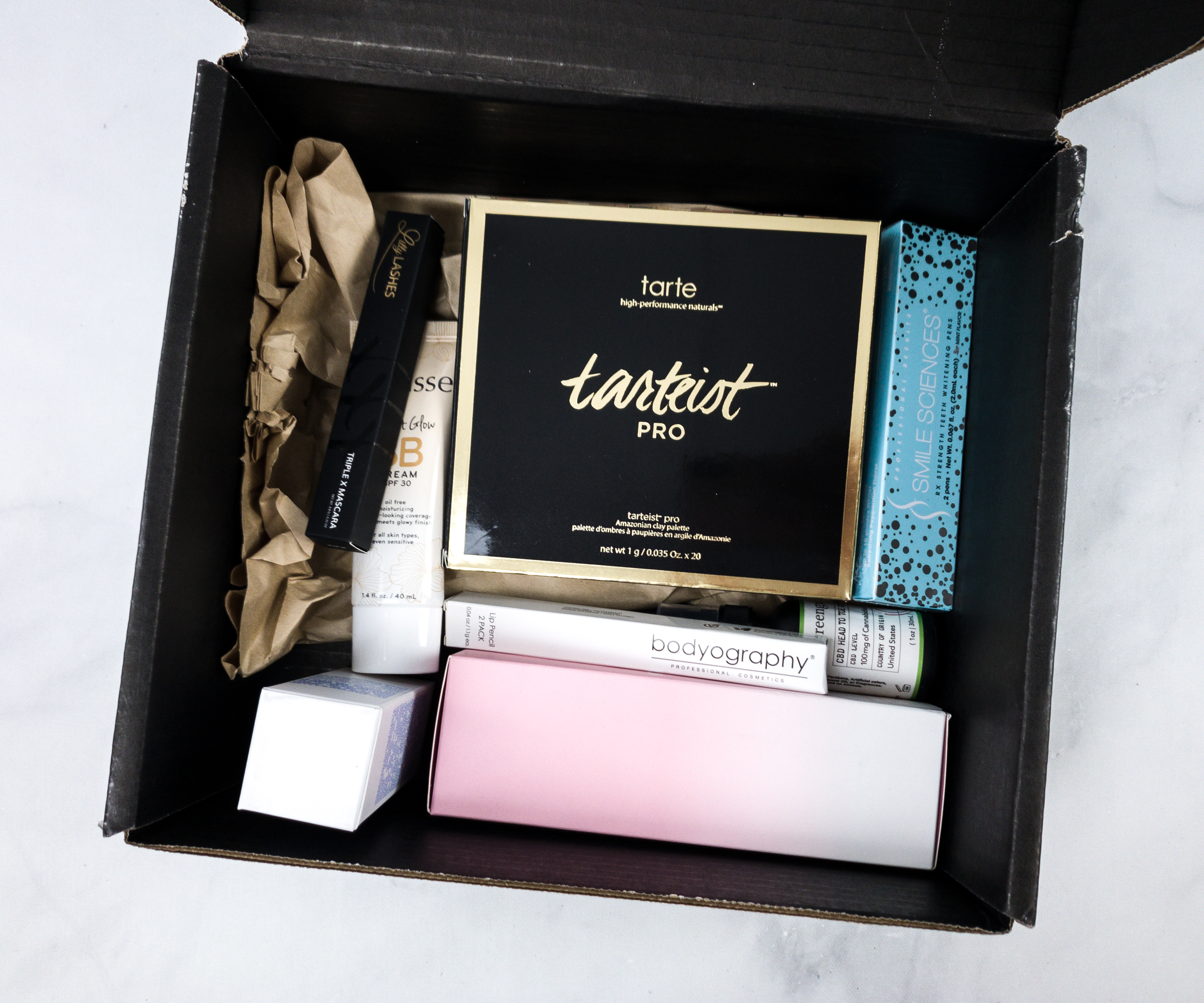 The items arrived in a black box. Most, if not all, of the items came in their original packaging
The box includes an information card.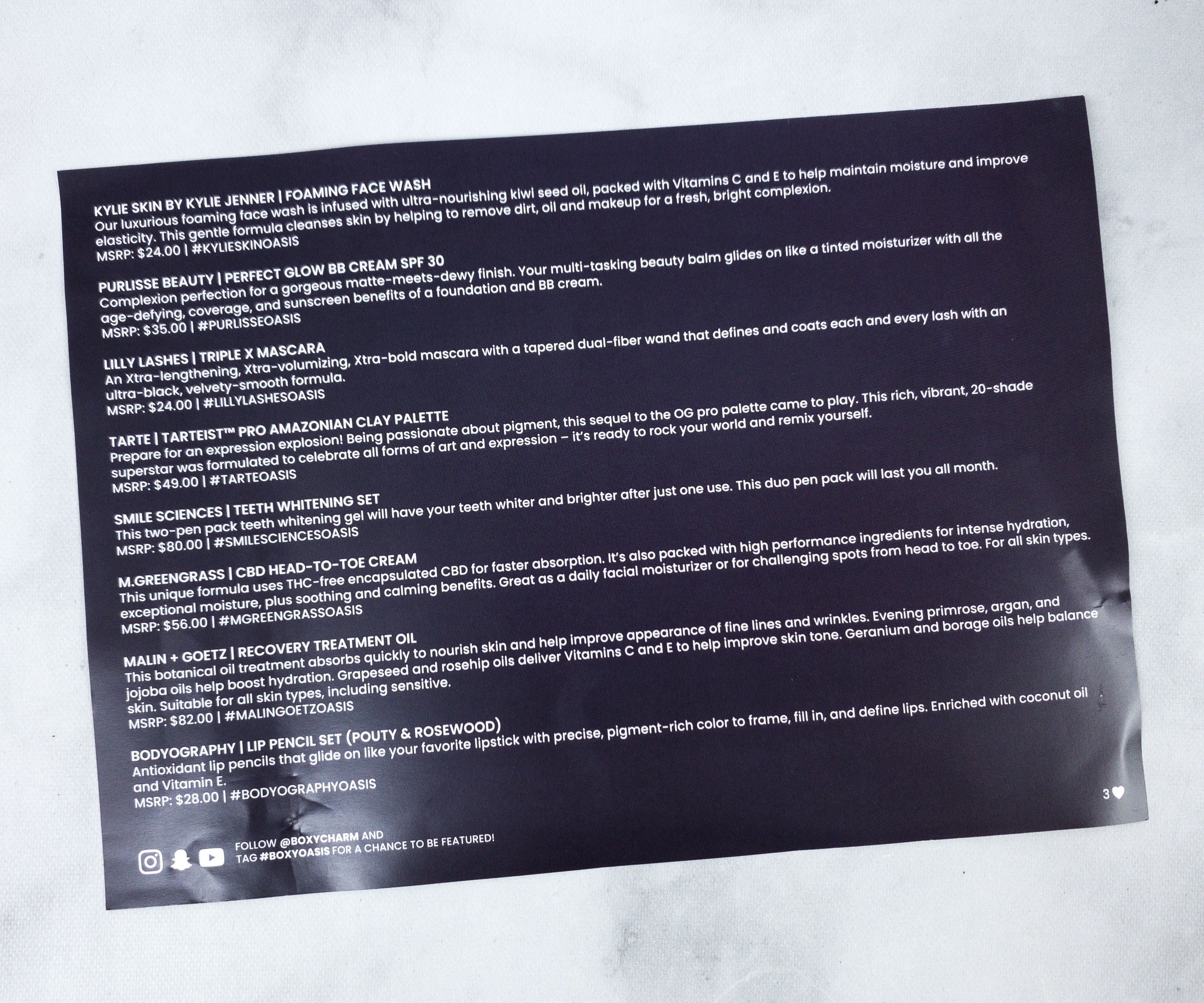 At the back, it lists all the products in the box, together with a brief description.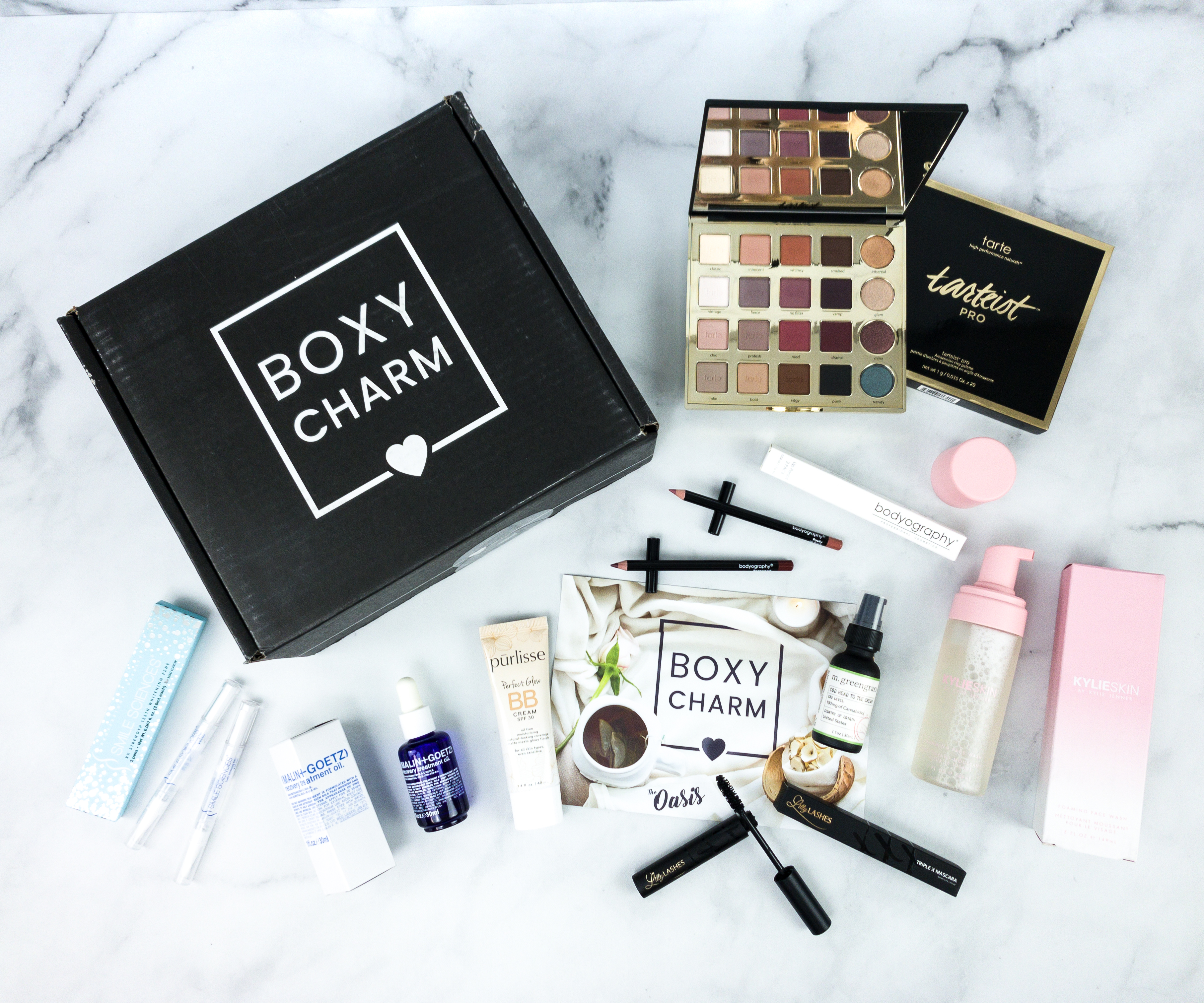 Everything in my June 2020 BOXYLUXE! You can see the full spoilers for the different variations of the June 2020 BOXYLUXE boxes here.
Once again, This is a BoxyLuxe review. Up first, BoxyLuxe Items!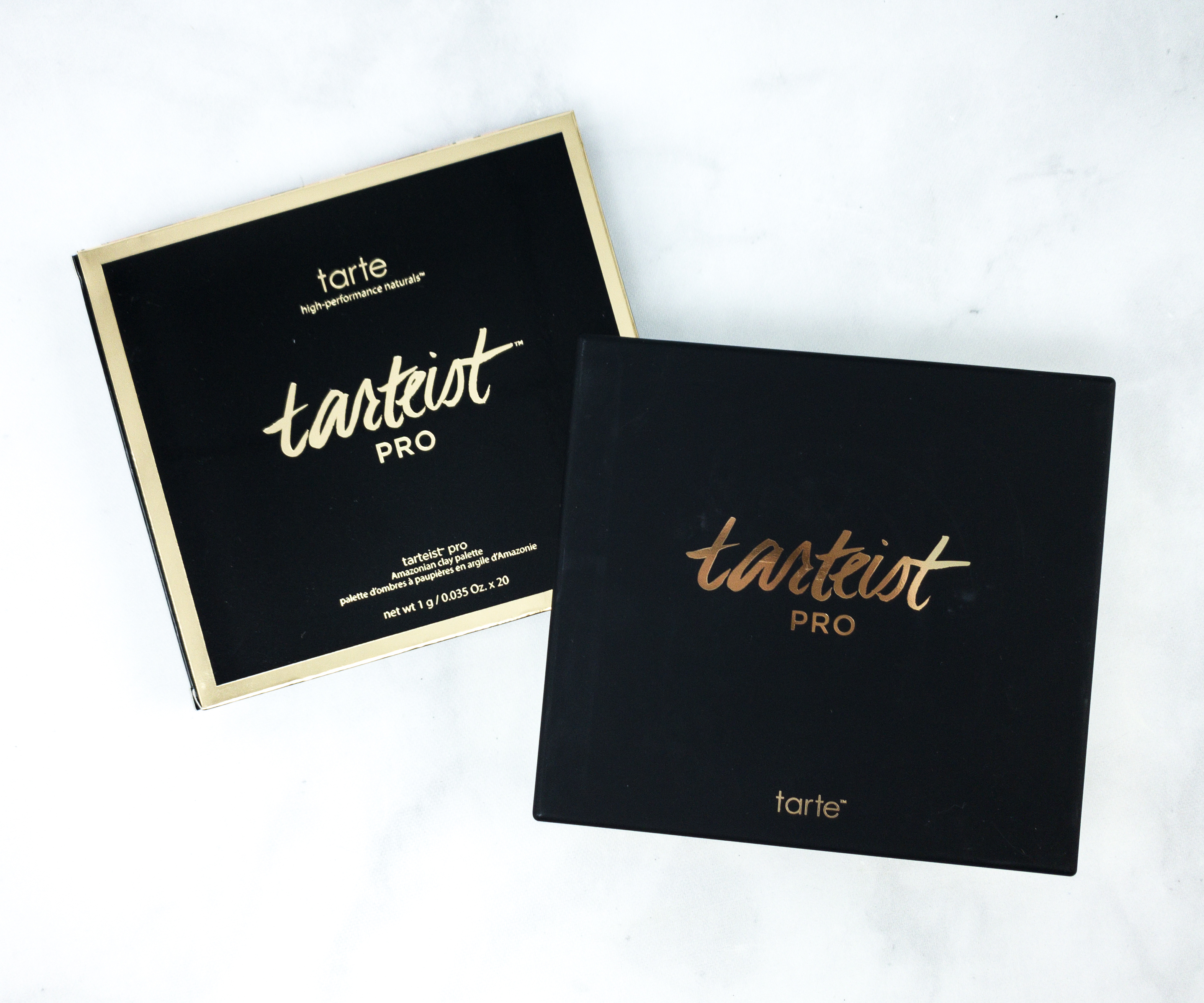 Tarteist Pro Amazonian Clay Palette ($49) Everybody gets this item. Next up, we got an eyeshadow palette with great color combinations and an excellent formula.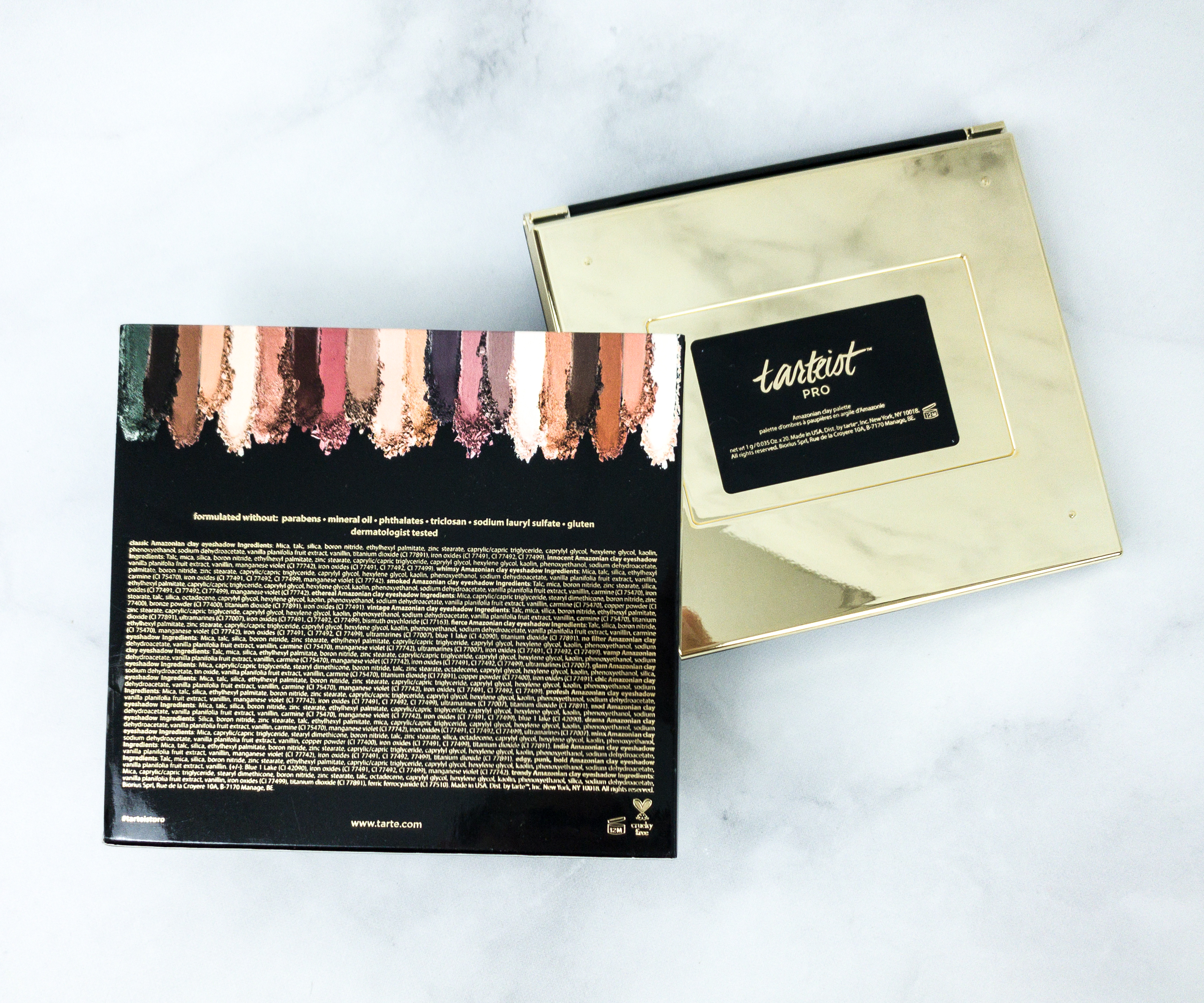 It came in its original box packaging that just looks gorgeous!
There's also a card that has sample eye looks that we can make with this palette along with mini-tutorials.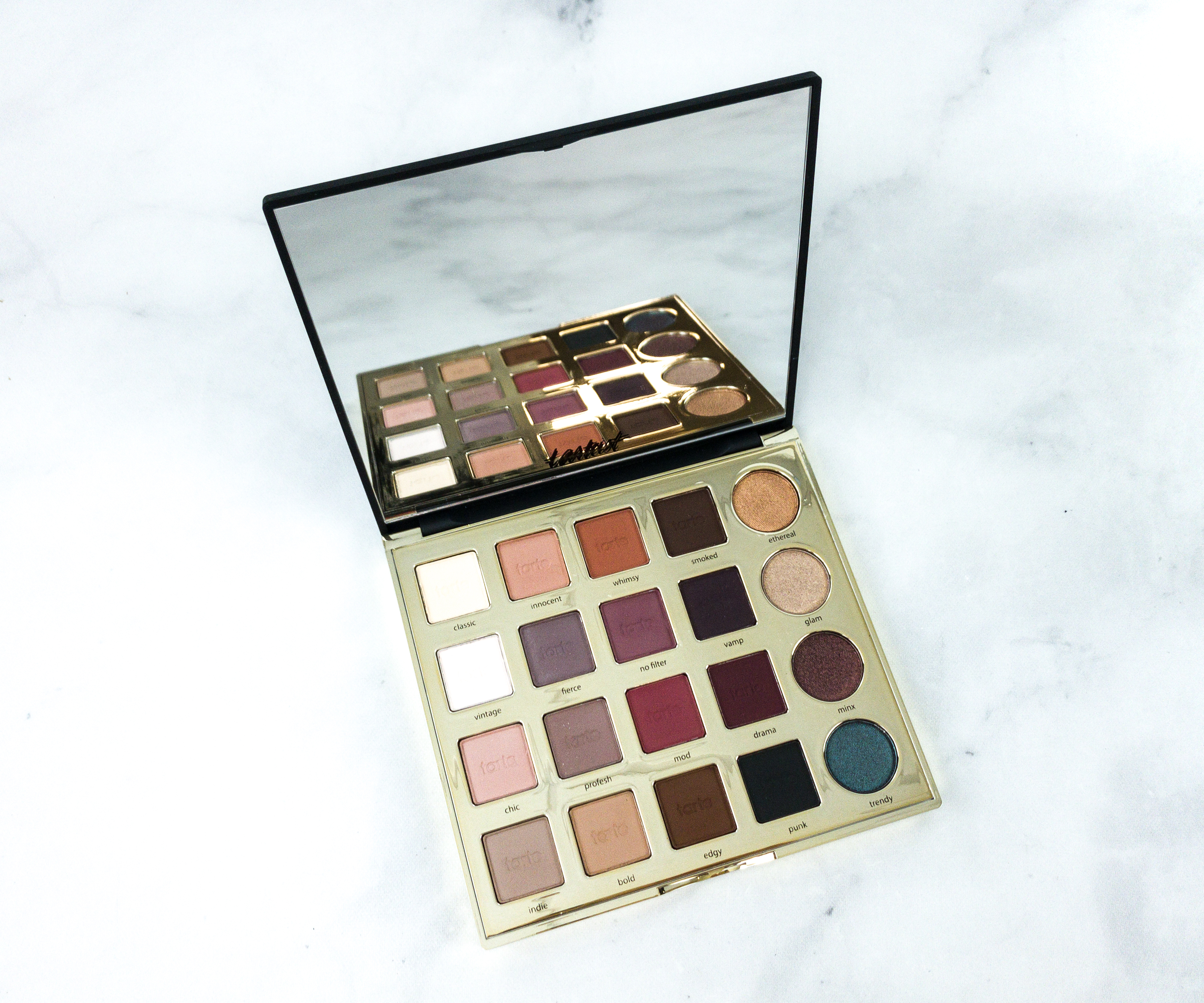 The palette is sleek and stylish. The black and gold aesthetic makes it looks extra luxurious. It also came with a mirror.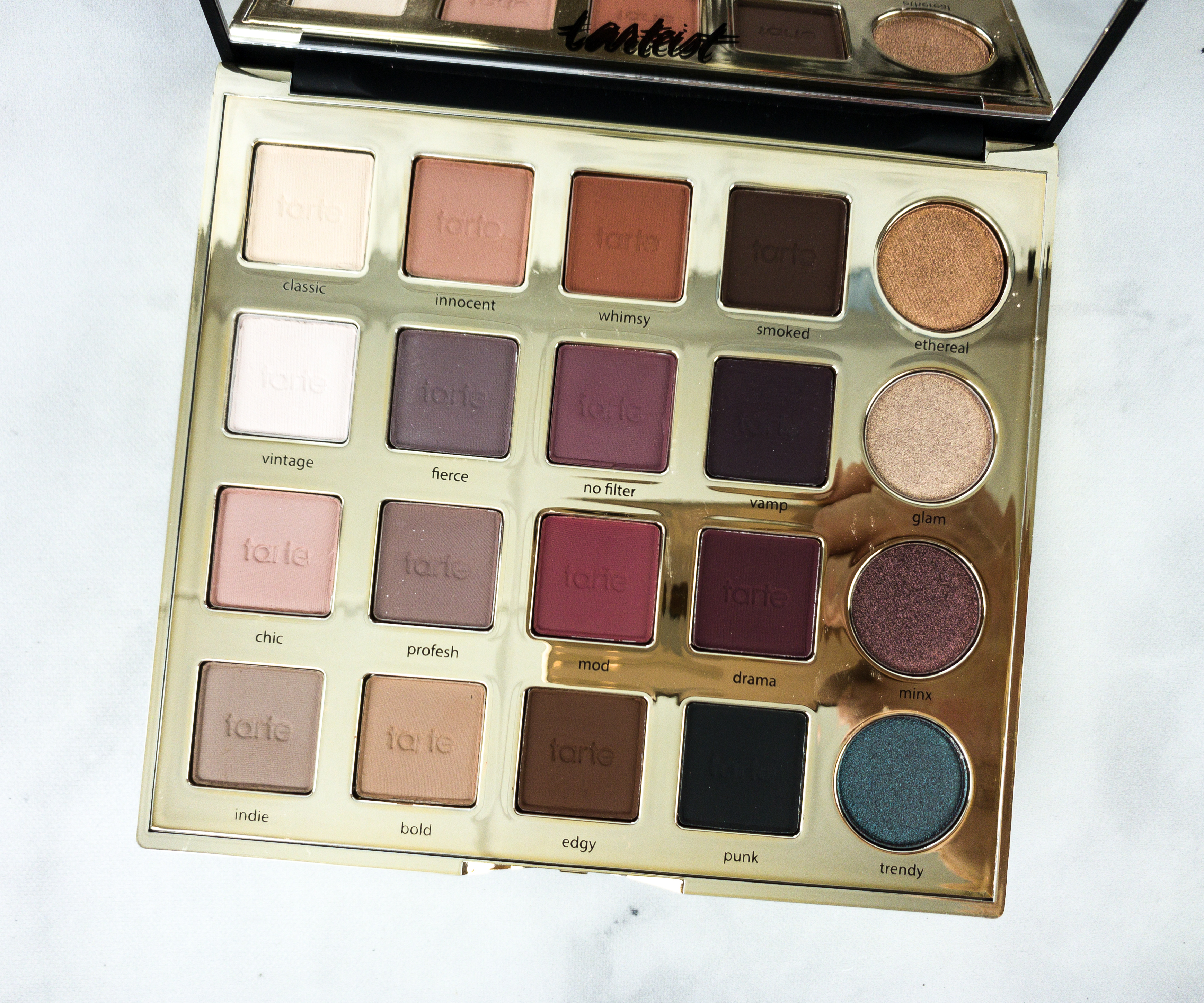 The color selection is good! The eyeshadows are super soft and buttery and the pigmentation is just amazing! The shimmer shades on the side are something you can use to amp up the look. The color payoff is also good as it is but if you want to build up the intensity, you can use a damp brush to apply those stunning metallic shades!
Smile Sciences 2 Teeth Whitening Pens ($80) Subscribers were able to choose among this, OSEA Gua Sha Sculptor, S'well Stainless Steel Bottle, 17oz (1 of 3 Colors), Hallmart Collectibles Satin Pillow Case and Eye Mask Set (1 of 2 Shades), and ECO MODERN Goddess Duo (Women's Blend + Calm and Destress Oil). These whitening pens are amazing! They do a great job of keeping my teeth white even after binging on my favorite drink. Plus, they're very travel friendly! Since they come in this small pen-type packaging, I can use them practically anywhere! Also, the refreshing peppermint flavor it leaves on my mouth after I use it is just awesome!
Bodyography Lip Pencils (2Pack) ($14 each) This is a variant item. These lip pencils glide smoothly across my lips as they leave a wonderful color! They're very pigmented which I like, and they're long lasting as well! The formula is even infused with coconut oil which is known to reduce inflammation and keep the lips moisturized!
Lashes Triple X Mascara ($24) Subscribers were able to choose between this and TULA Glow & Get It Cooling & Brightening Eye Balm. This mascara is totally extra! It volumizes and lengthens my lashes with just one swipe, making my eyes look brighter and more alive! This has a special, scientifically engineered wand to make sure you get a precise application with maximum definition each time you use it.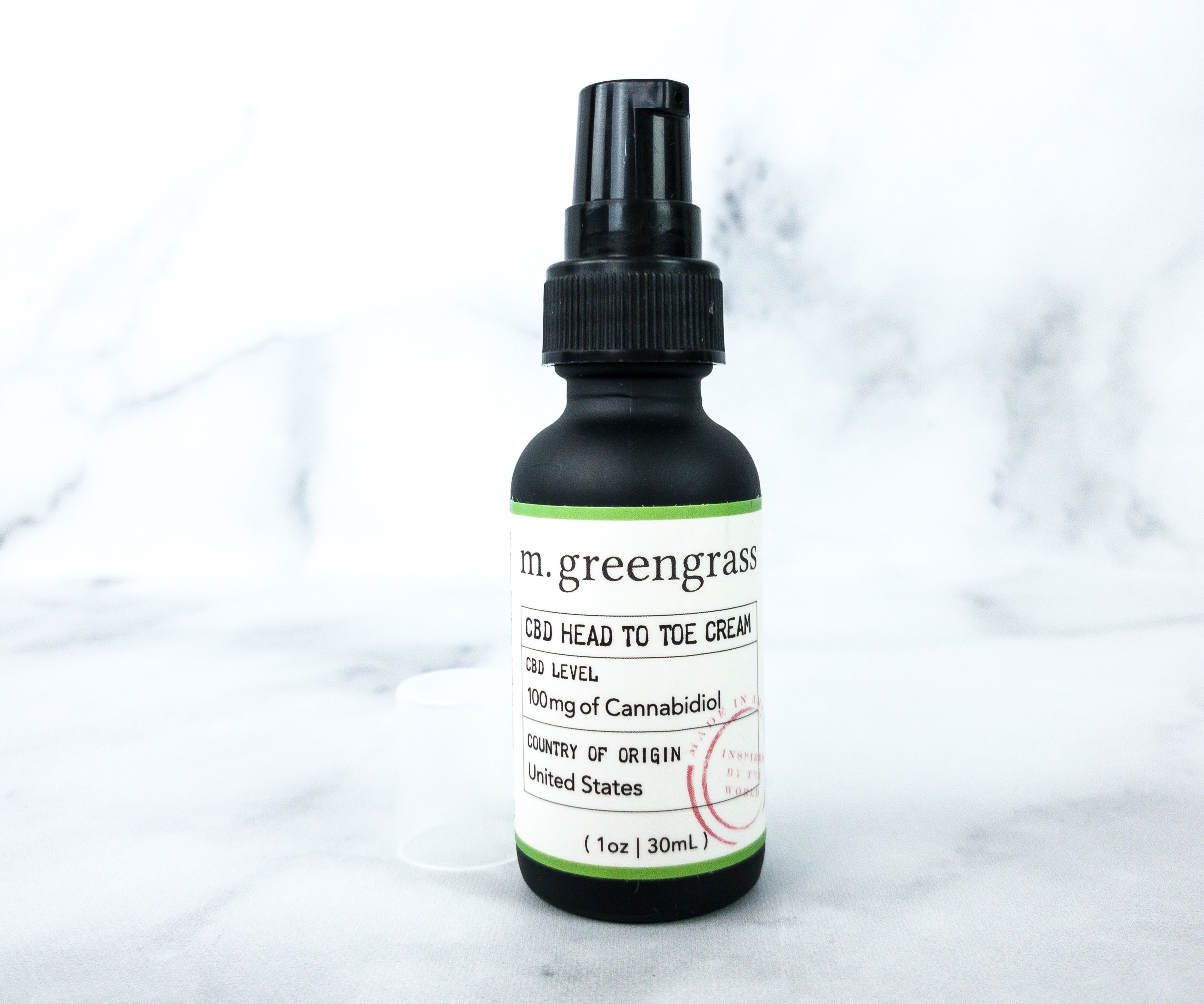 M. Greengrass CBD Head to Toe Cream ($56) Subscribers will get this or Billion Dollar Brows Charcoal 5-Piece Brush Set. Packed with high-performance ingredients, this cream gives a soothing and calming effect with each use! It's suitable for all skin types so it's really amazing. This makes for an awesome moisturizer because it provides amazing hydration on the skin, all while giving you a relaxed feeling! Ingredients include THC-free encapsulated CBD and hyaluronic acid.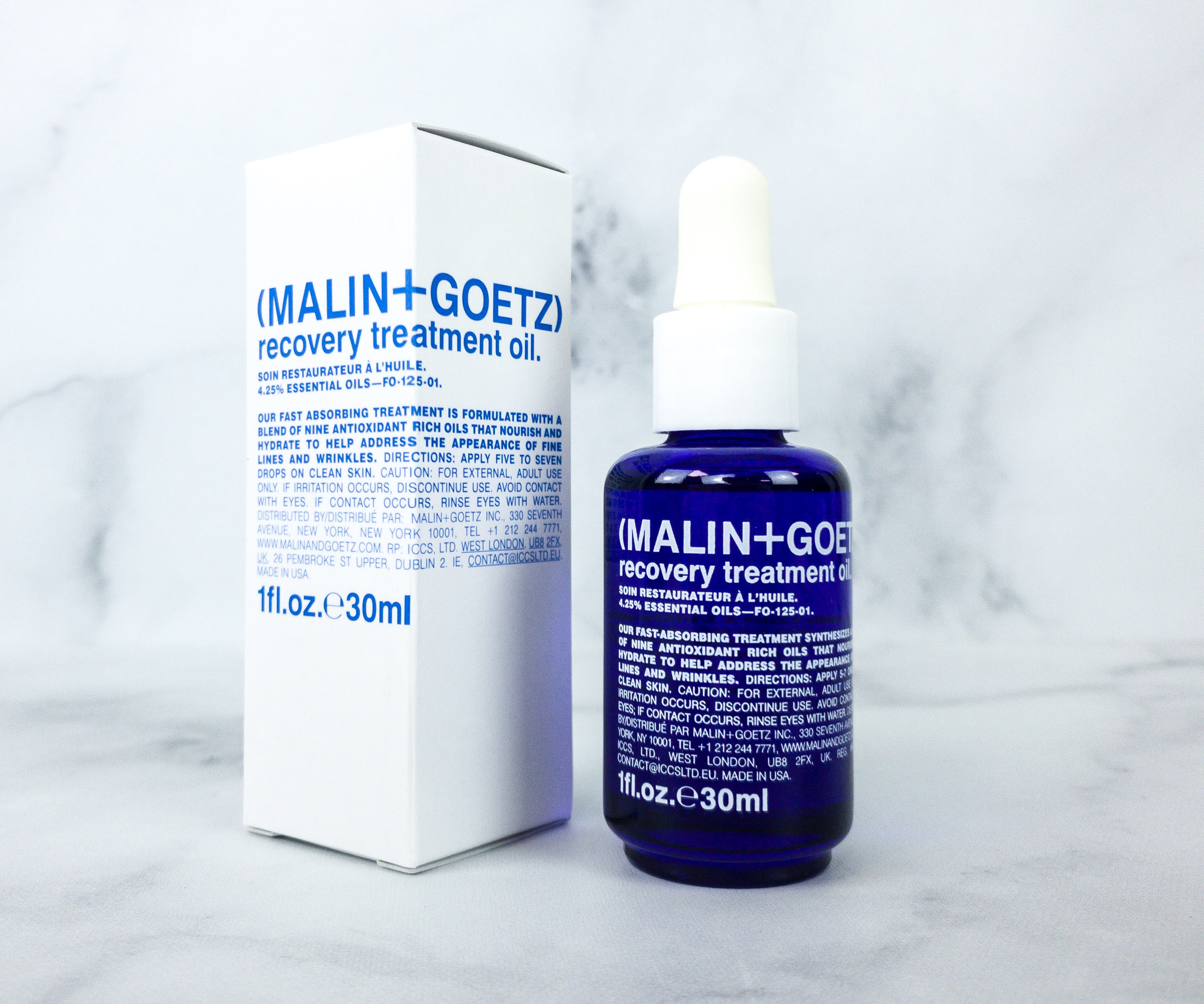 Malin + Goetz Recovery Treatment Oil ($82) This is a variant item. This blend of botanical oils is rich and potent! It works like magic, keeping my skin hydrated and looking plump and fresh. I also find that it helps minimize fine lines and wrinkles. Ingredients include anti-aging evening primrose, argan, and jojoba oils plus conditioning avocado and camellia oils. To use, just apply 2 to 3 drops to clean skin.
And now items that were also in the regular BOXYCHARM boxes (don't forget, there were variations!)
Purlisse Perfect Glow BB Cream ($35) This is a variant item. I like BB Creams because they provide my skin a good foundation coverage plus they are enriched with skincare benefits! This one in particular has a great dewy finish. It even has sunscreen coverage that keeps your skin safe from those harsh rays! It's lightweight and very comfortable to wear even for a long period of time!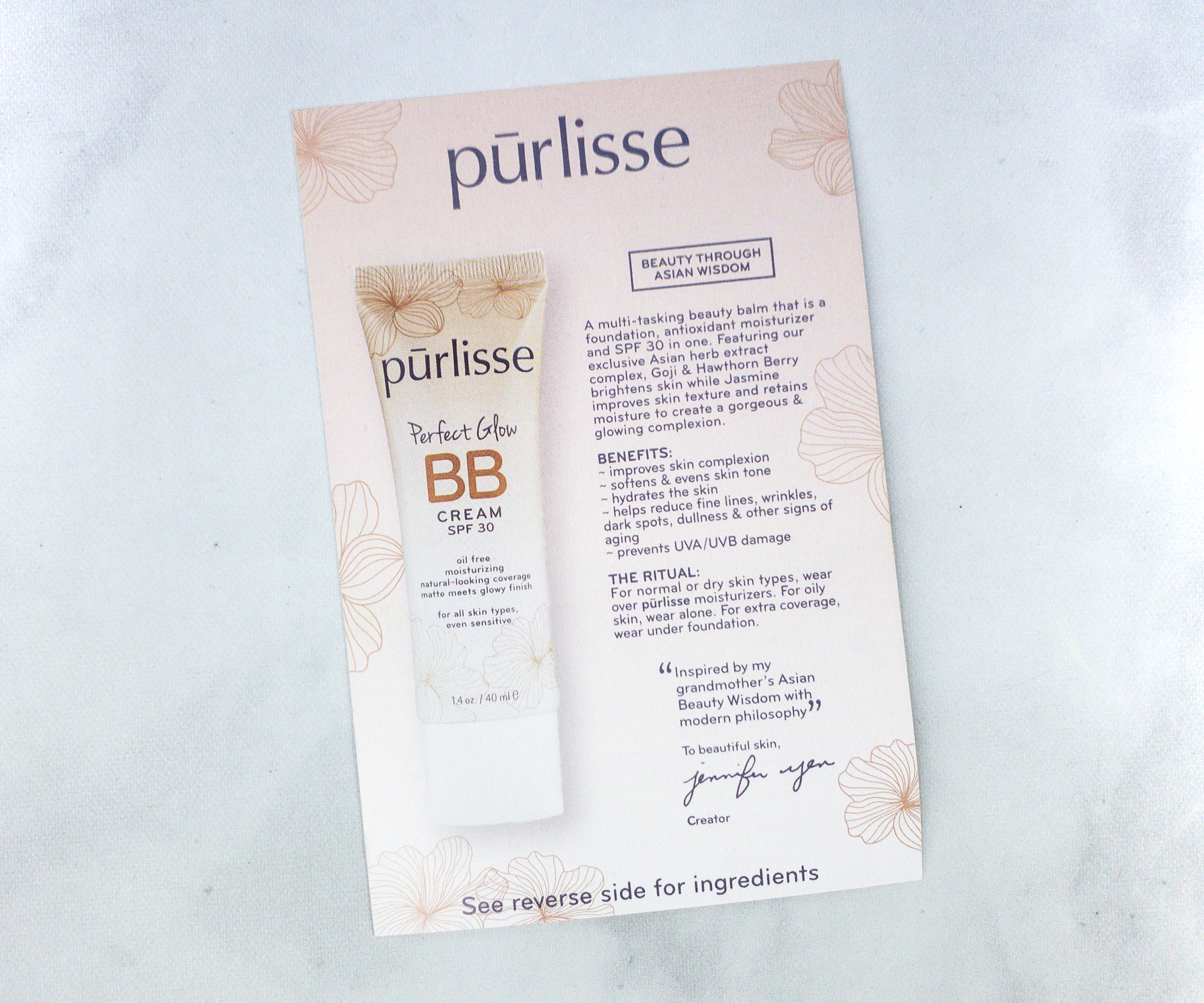 We also got a card from Pūrlisse.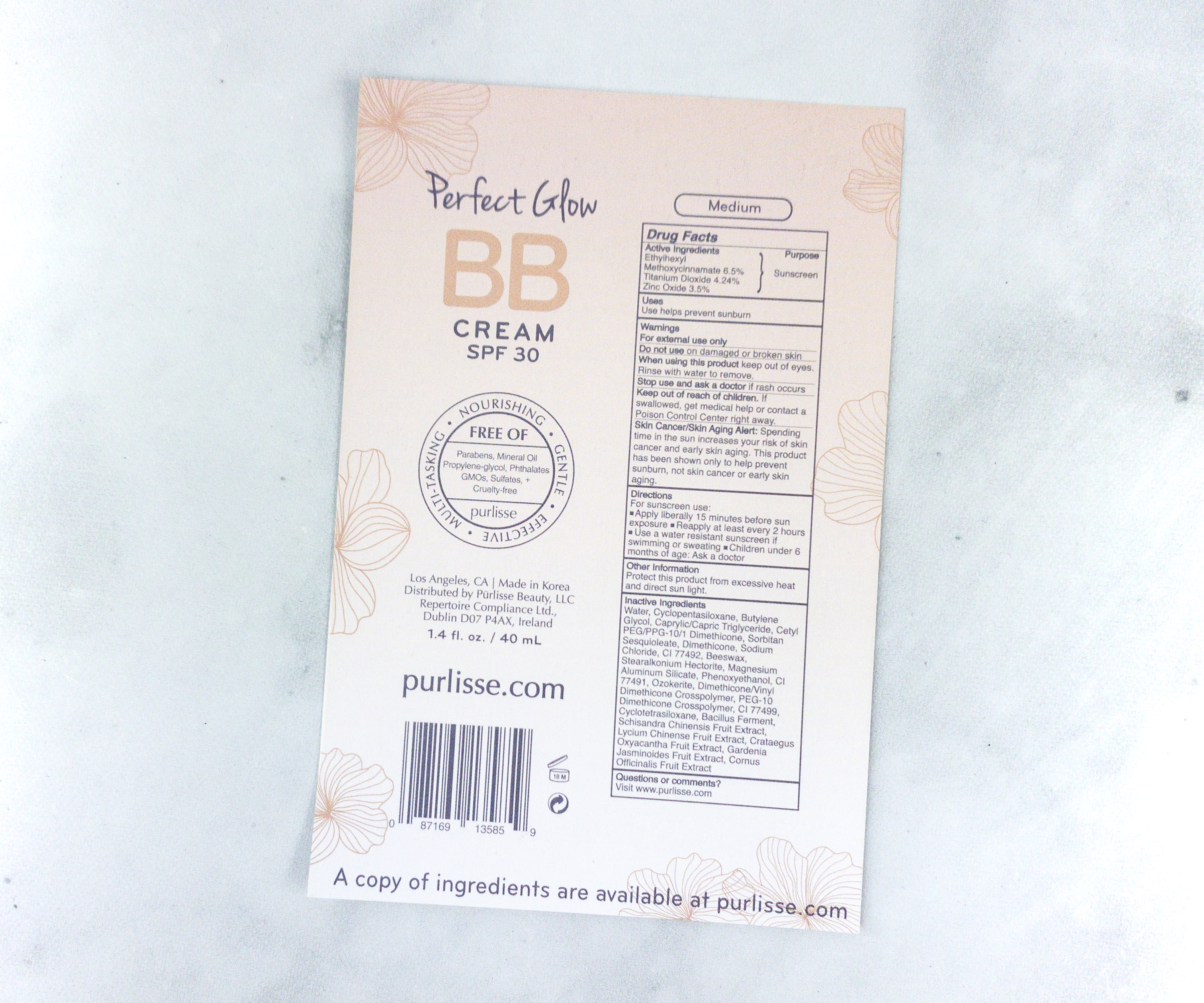 The back lists the ingredients of the product as well as where it was manufactured.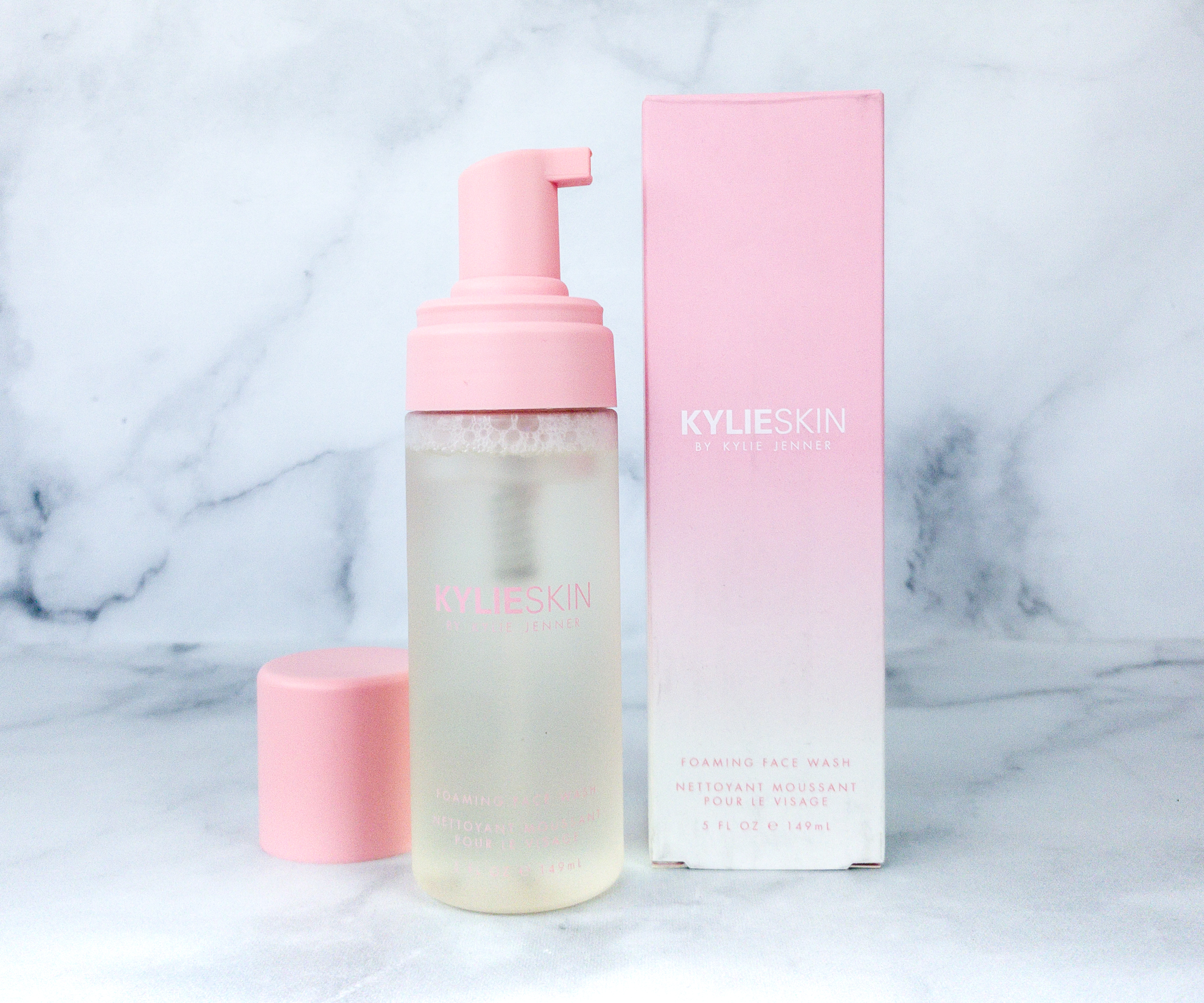 KYLIESKIN by Kylie Jenner Foaming Face Wash ($24) Everybody gets this item. This foaming face wash is light and gentle! I love that it makes my skin soft and smooth after use. It contains kiwi seed oil which is a rich source of vitamins that helps in hydrating and brightening the skin! To use, get a small amount and apply to wet skin by massaging in circular motions. Then, rinse with warm water. It smells really good as well! It's a nice basic and needed item.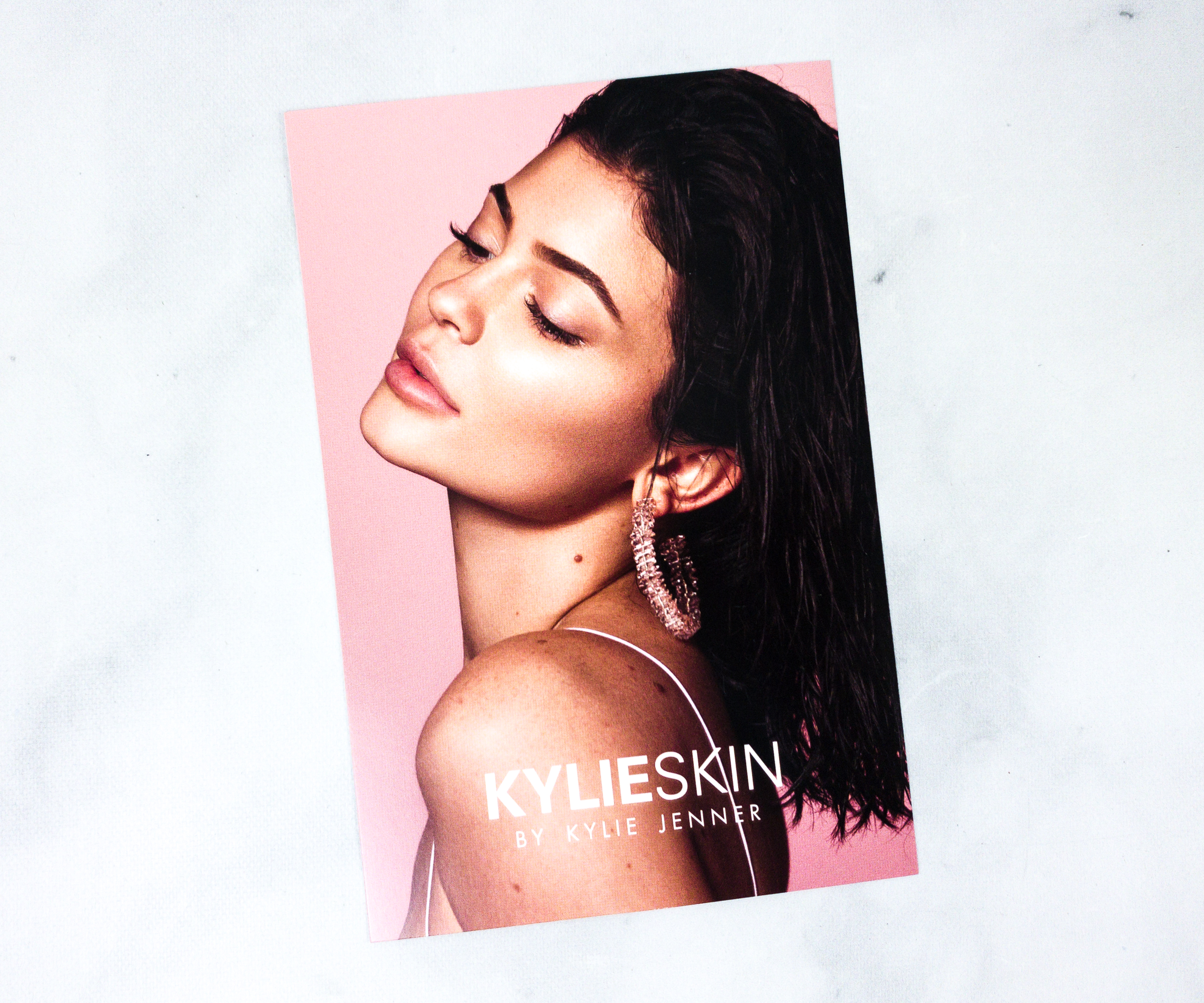 The box also includes a card from KylieSkin.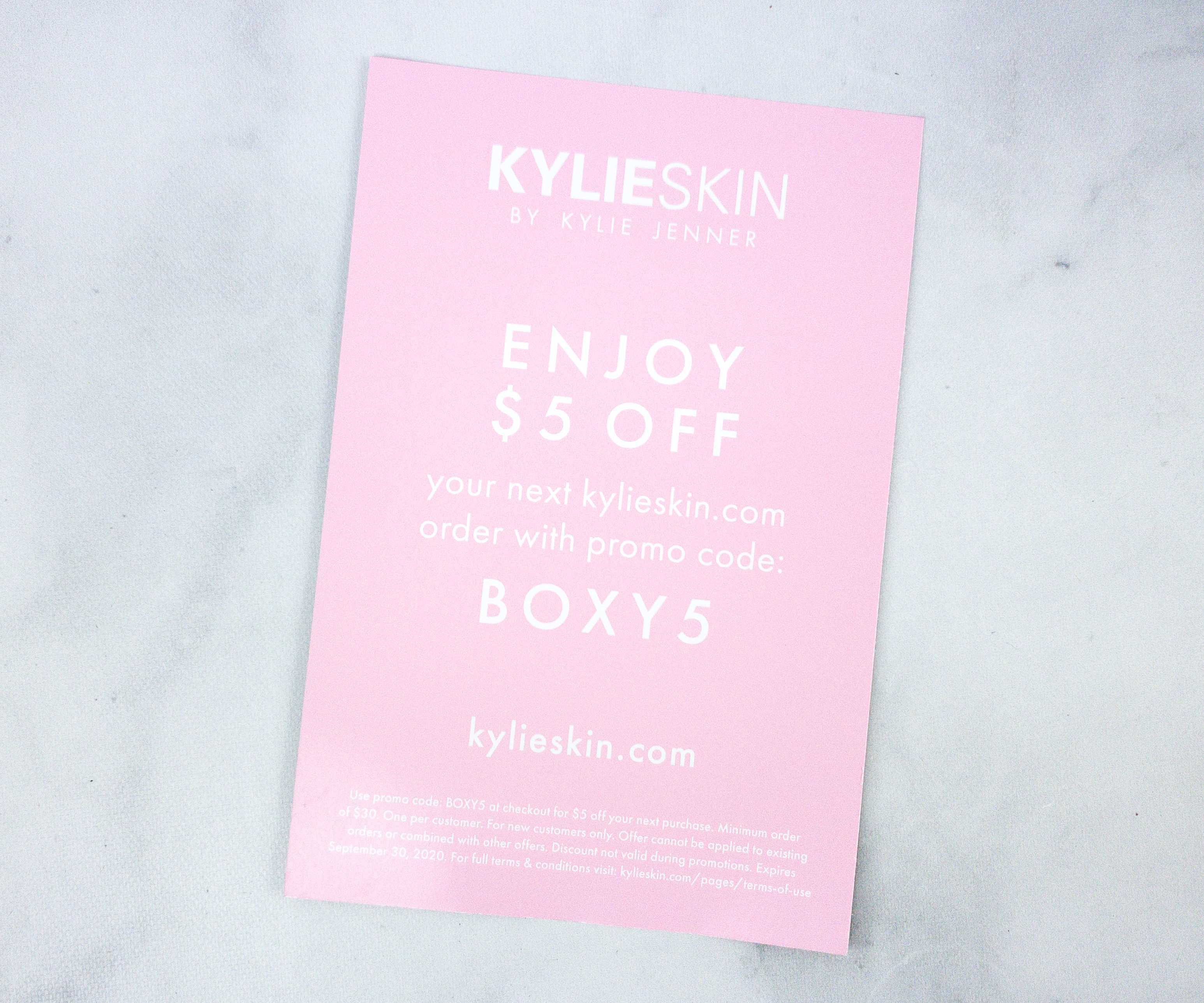 At the back, there's a $5 off coupon code that can be used on purchases on the KylieSkin website!
This BoxyLuxe curation has $378 worth of products, which is way more than the price of the box! Aside from the unbelievable value, all the beauty items are amazing and they work for me! I like the foaming face wash because I find that it's light and gentle and it does a great job of cleansing my face without making it feel like it's been stripped off of its natural oils. I also like the teeth whitening pen because it works wonders for my teeth and it helps in keeping them in pristine condition! Overall, it was a great box and I couldn't be happier with all the items I received! If you're a Charmer and you would love to try out more amazing products, be sure to get BoxyLuxe too!
What's your favorite item in this month's BOXYCHARM?