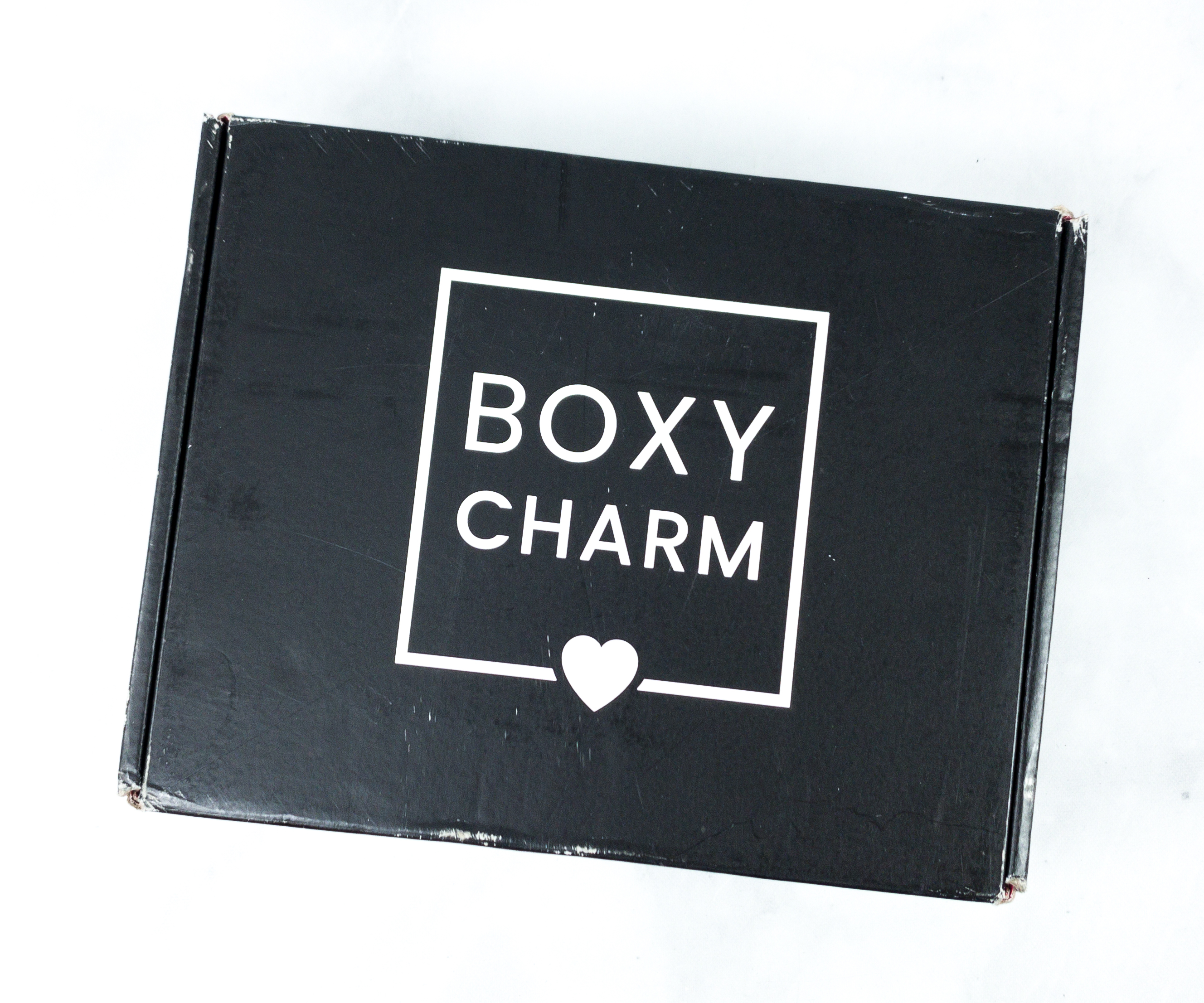 BOXYCHARM is a makeup and beauty subscription box that sends out 4-5 deluxe and full-size samples every month. In the past, the items have been mostly full-size products and the boxes always include an amazingly high value with premium products!
DEAL: Join BOXYCHARM now for a $5 BoxyCredit! Just use this link and enter coupon code BOXY5WELCOME at checkout!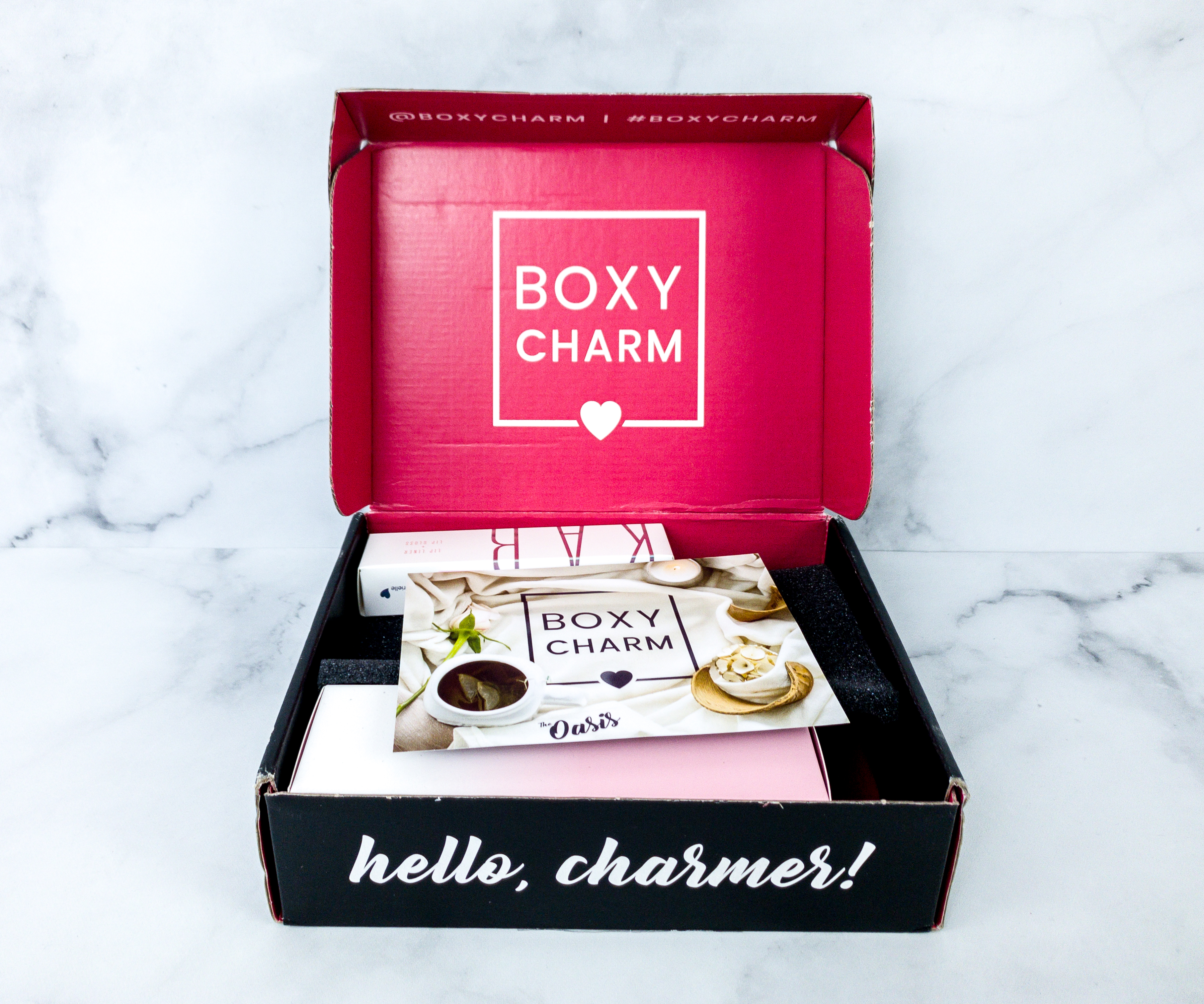 It's here! I've been excited since the spoilers!
Most of the items came in their original packaging.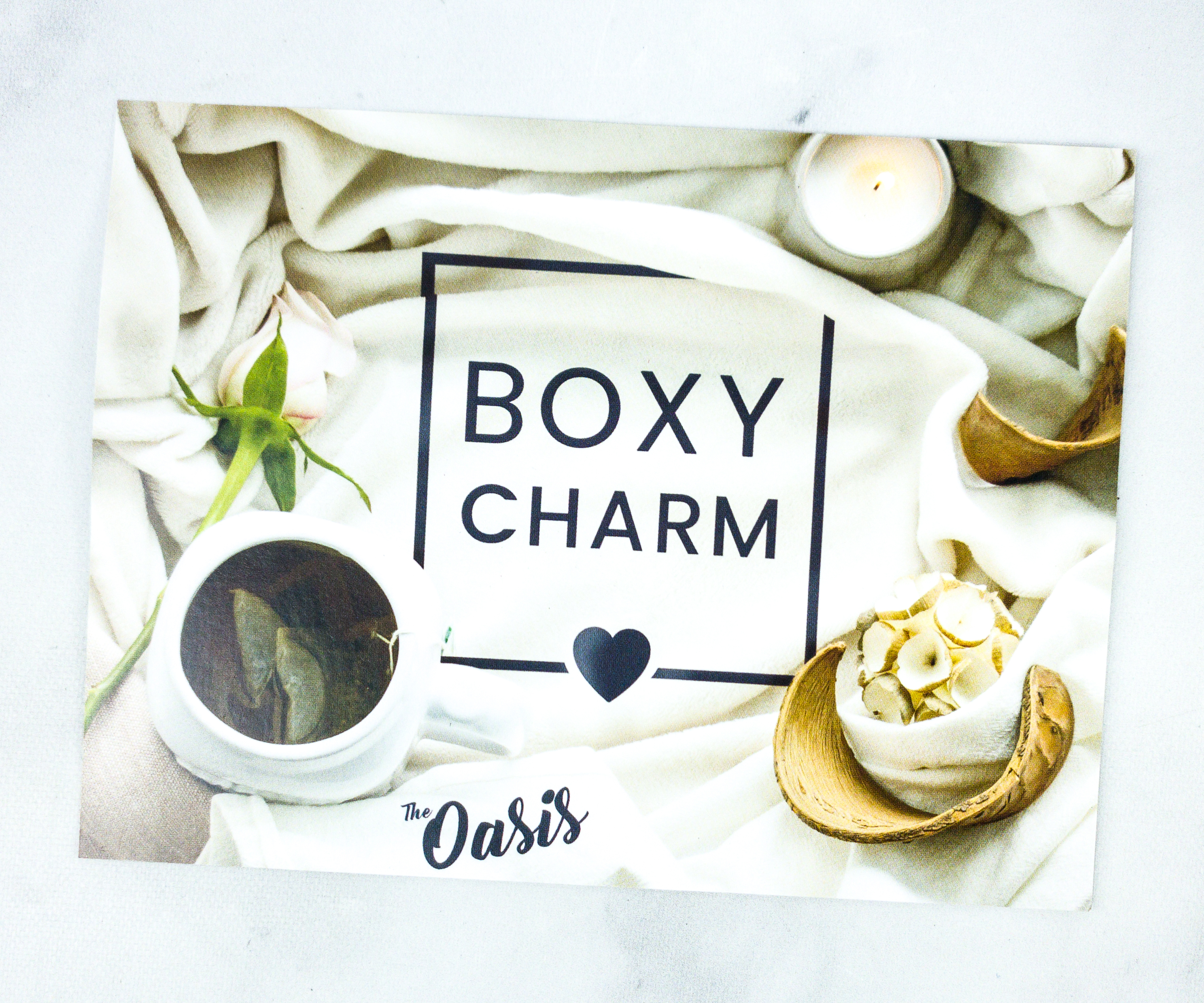 The box includes an information card.
At the back, you will see a list of all the items inside as well as a short description!
Everything in my June 2020 BOXYCHARM! There are variations in the box – see them here.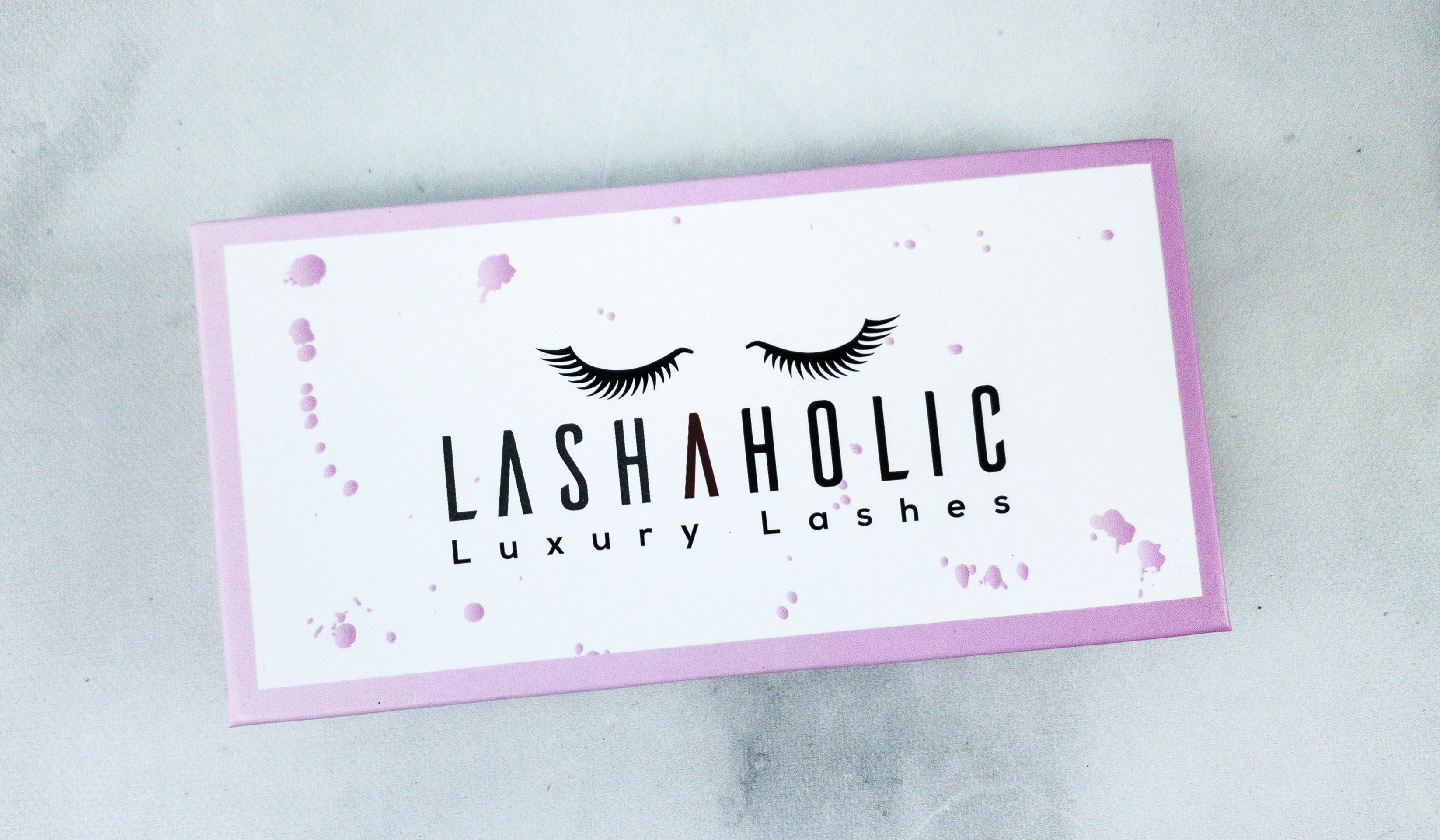 Lashaholic Lashes ($14.99) It's a pair of false eyelashes that add extra glamour for your eye makeup!
The packaging is stunning! I love the glittery pink background that makes this pair of lashes look regal.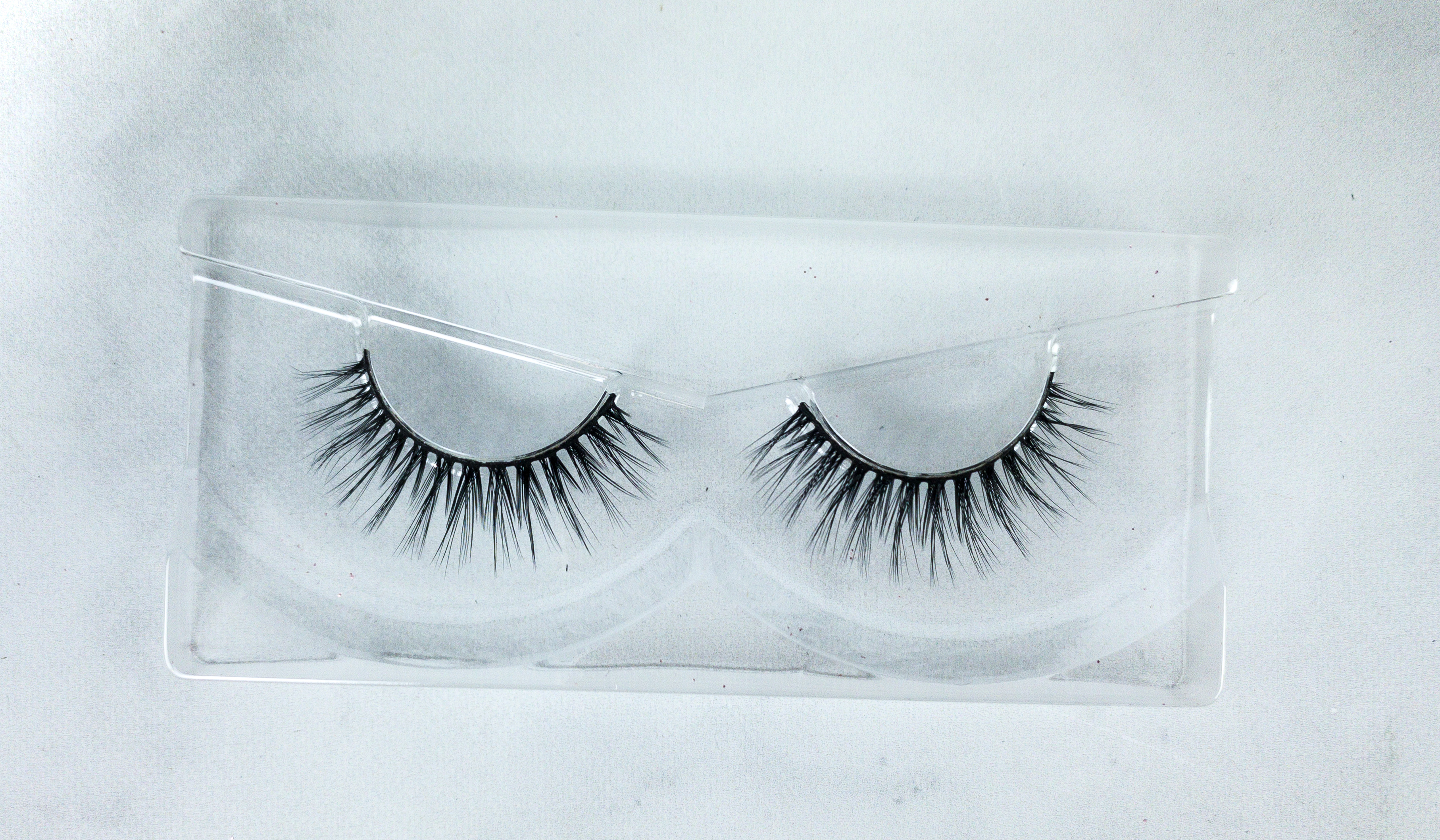 I love how soft the lashes feel! They're long but they're not overly dramatic so you can still wear this for a day look! They're not that thick too, so wearing this will give you that long and full lash effect!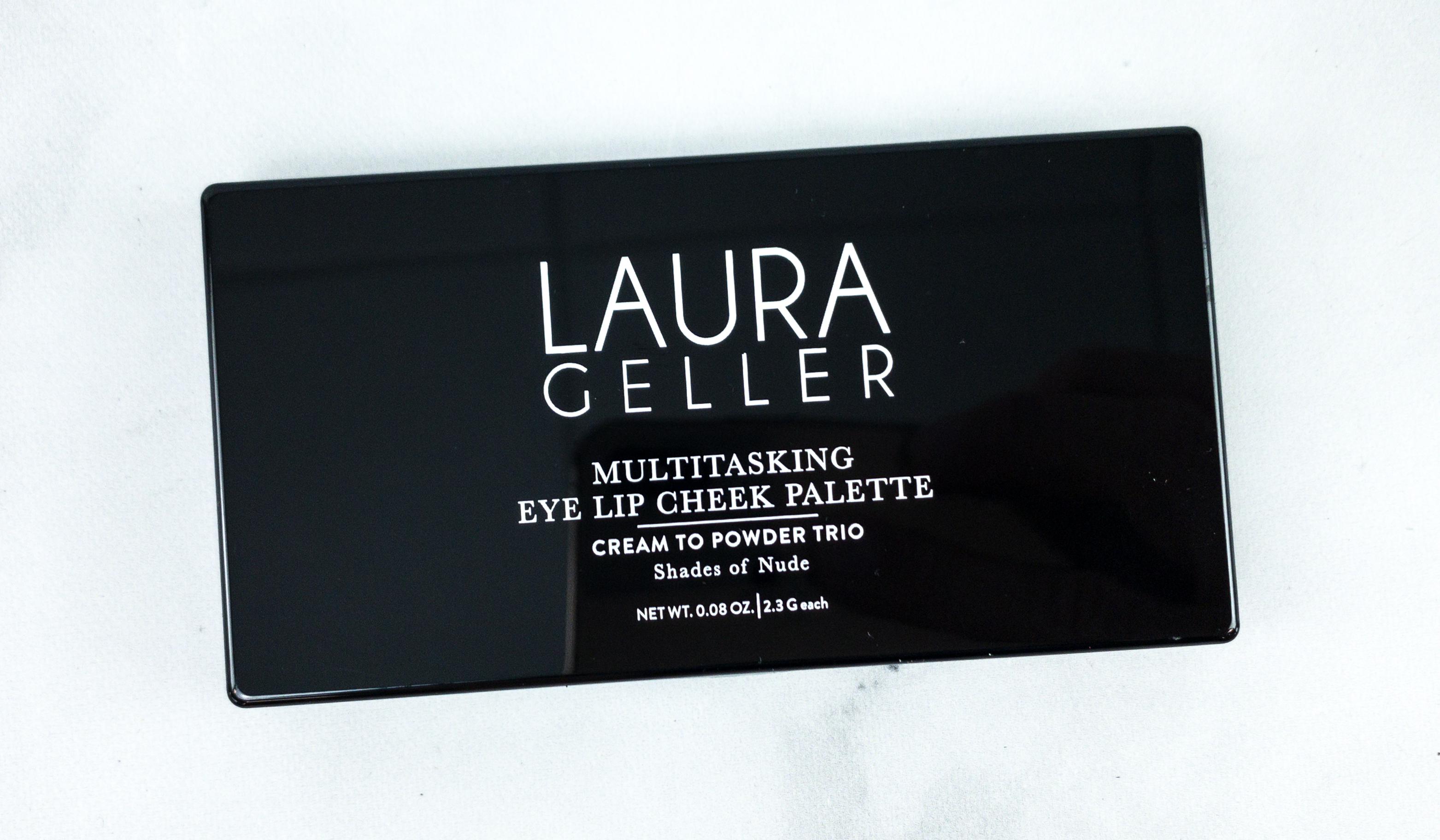 Laura Geller Multitasking Eye, Lip, Cheek Palette ($24) This palette has pretty much everything I need for a basic daytime look, from the eyes to lips to cheeks. They also have a cream to powder formula that blends effortlessly!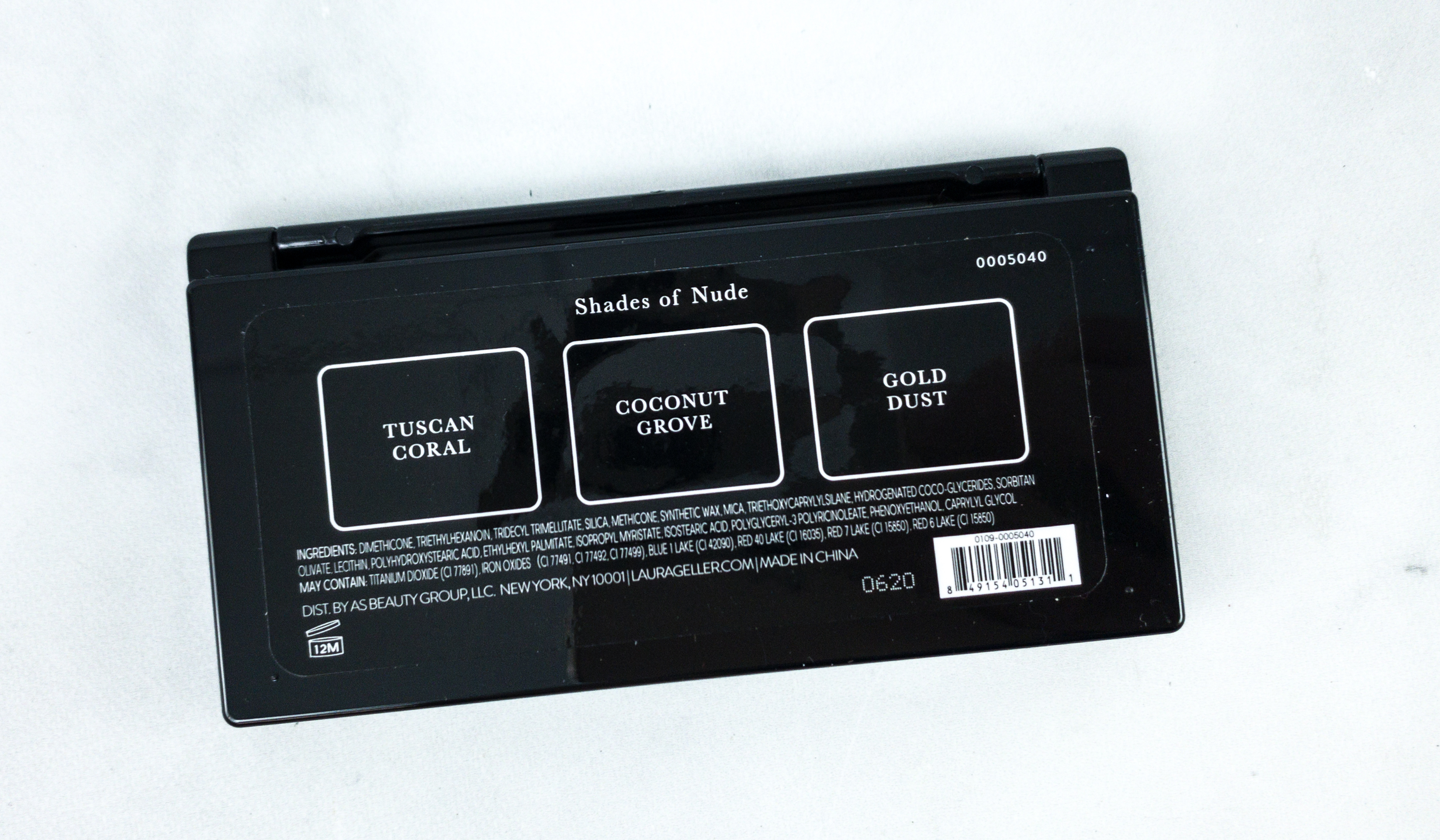 The packaging is simple and straightforward. They listed the shade names at the back of the palette.
It also came with its own mirror so this palette is very travel-friendly!
The shades are warm and inviting, perfect if you want to achieve that simple no make-up make-up look. All three shades were smooth and blendable. The pigmentation is also light but you can build it up if you want to add more color.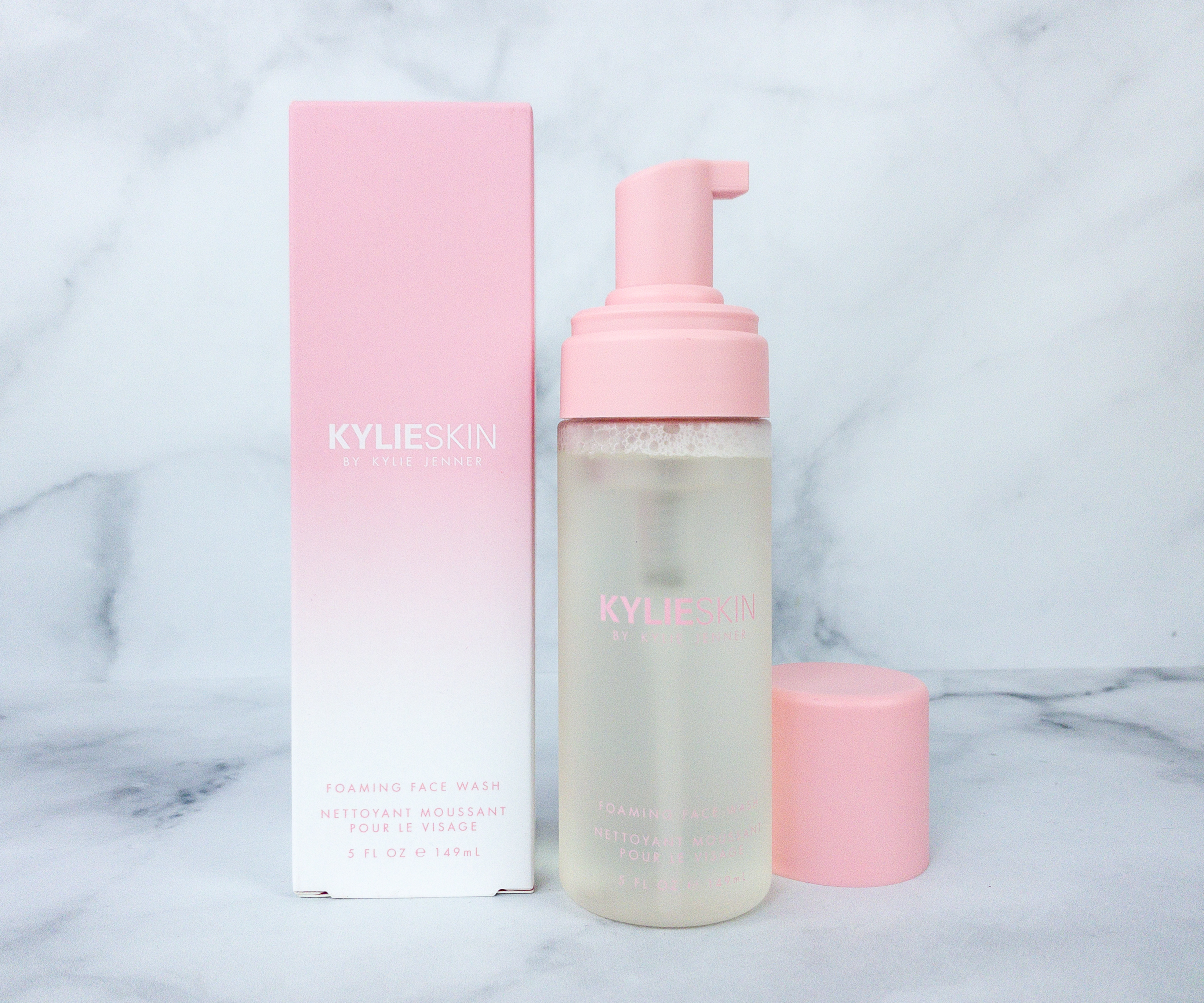 Kylie Skin Foaming Face Wash ($24) This face wash is very refreshing. It's liquid on the bottle but the pump releases foam that is very light on the skin! It is formulated with Vitamins C and E which helps keep the skin moisturized, therefore enhancing the skin's elasticity. It has a very mild scent which I like and the packaging is simple, just the way I like it.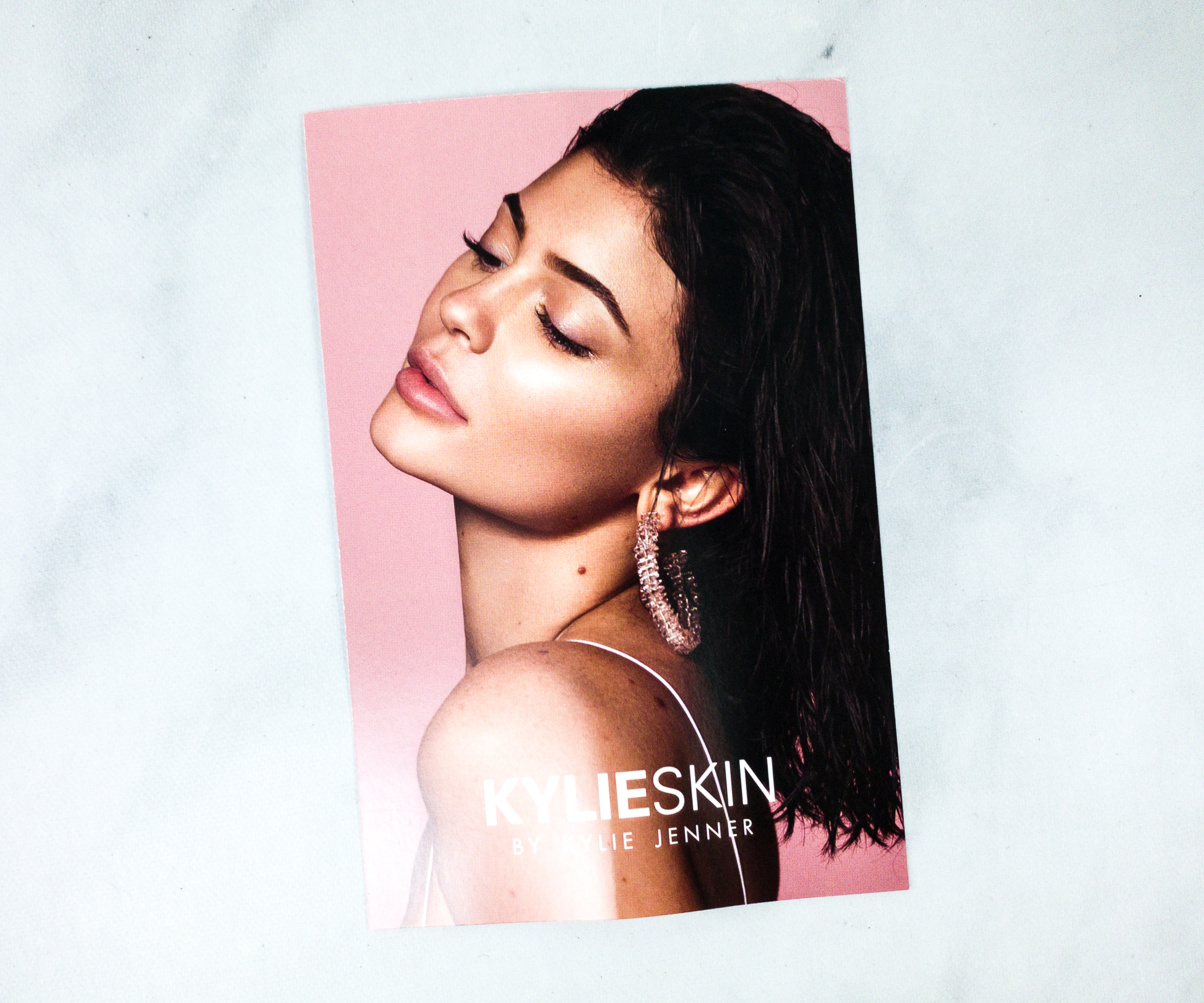 We also got a card from Kylie Skin.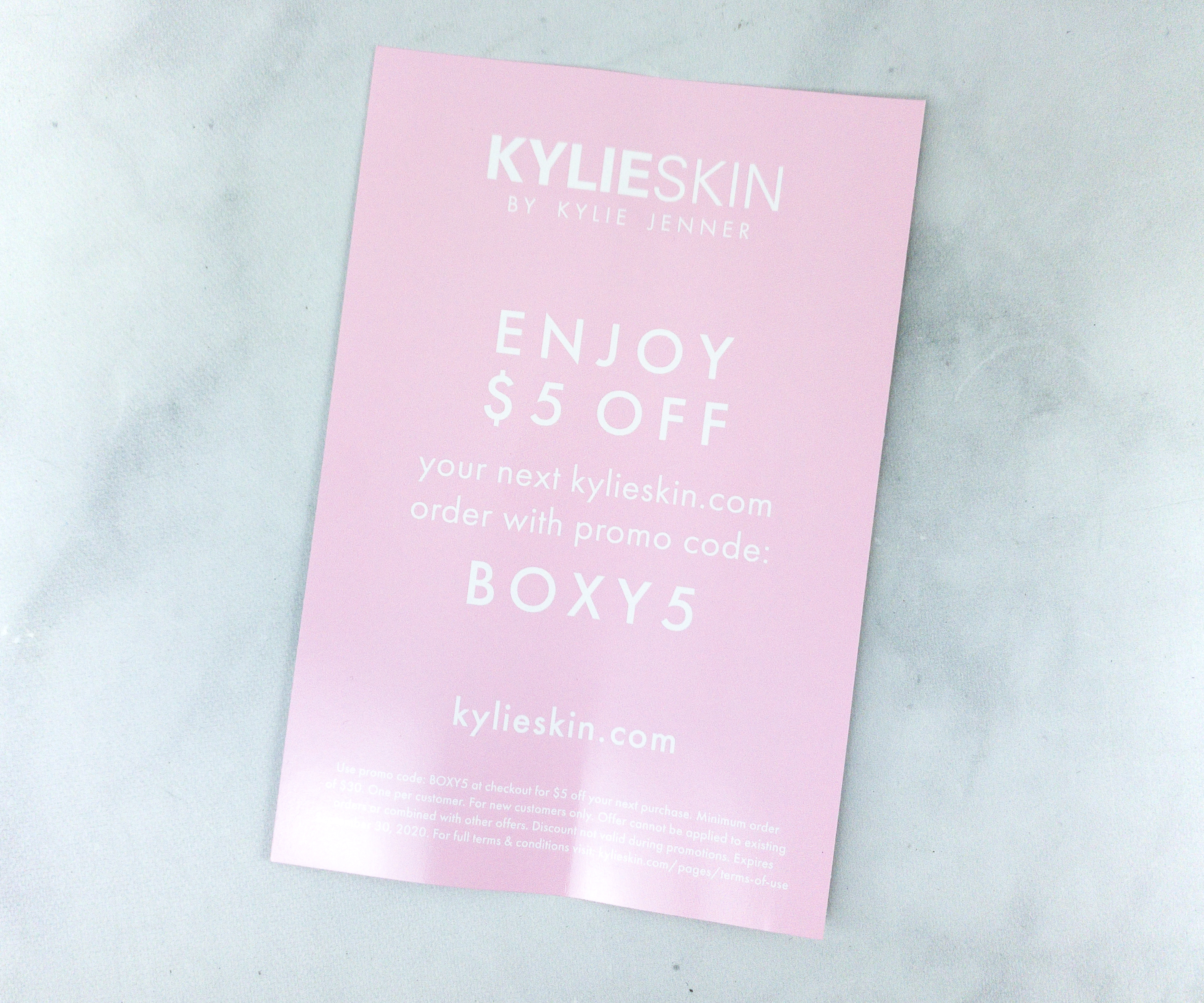 It gives us $5 off our next Kylie Skin purchase!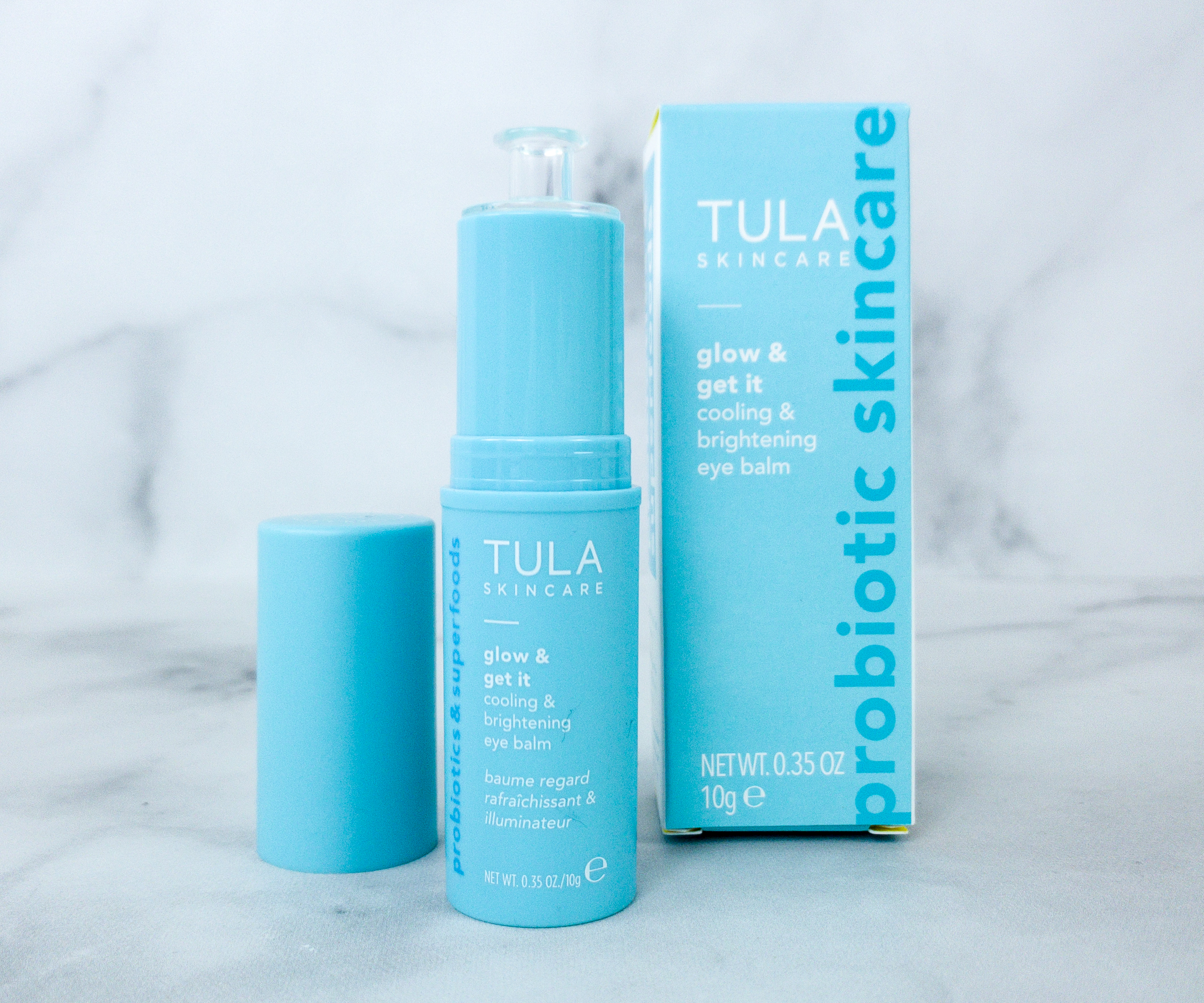 Tula Glow & Get It Cooling & Brightening Eye Balm ($28) I like this eye balm! It helps a lot with my undereyes as it instantly makes them look bright and alive! It contains caffeine that helps with the skin's firmness around the eyes, tightening them and lessening the "tired" appearance. It has a slight cooling effect and shimmer, which really perks you up.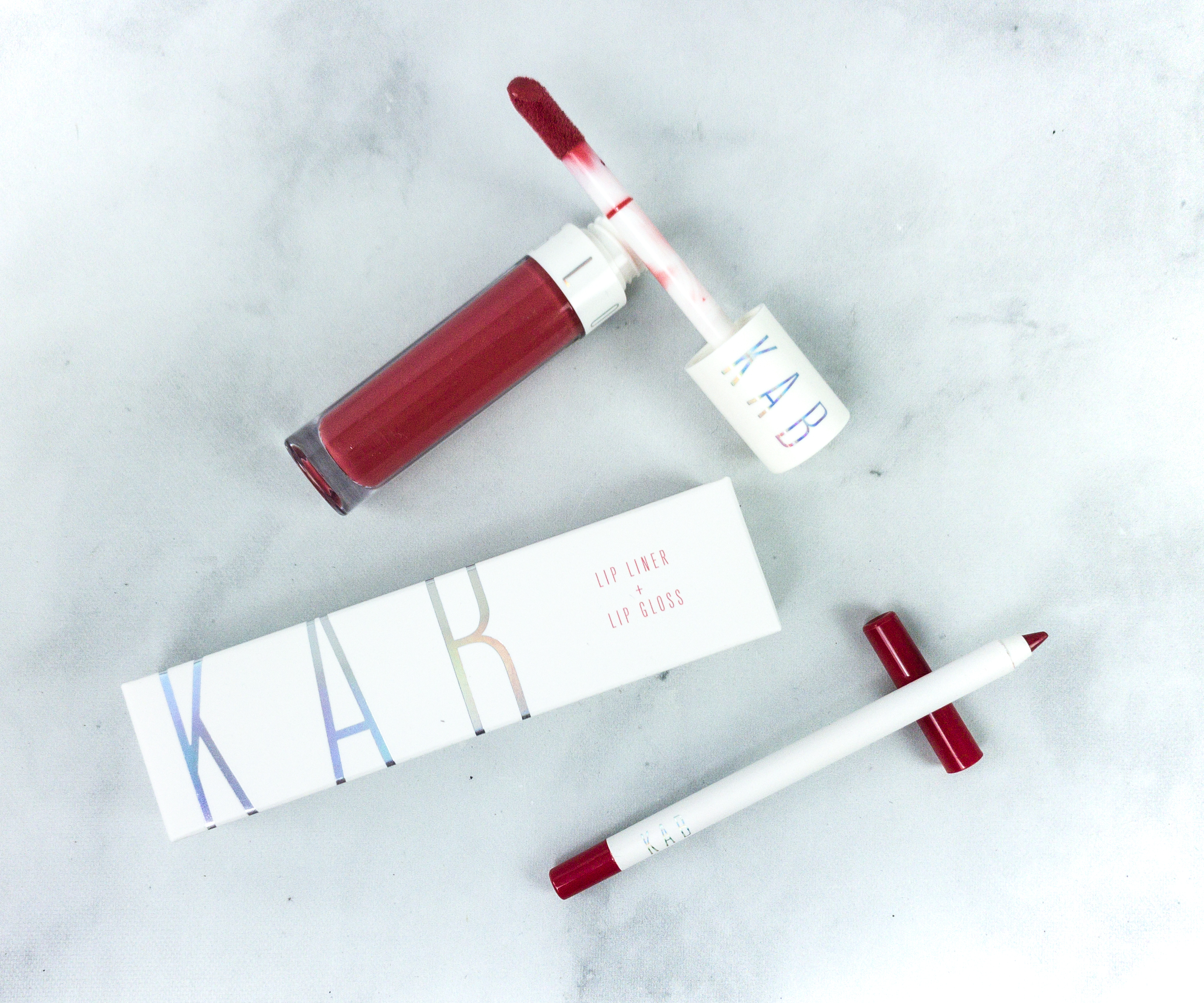 KAB Lip Liner + Lip Gloss ($38) This lip set comes in a gorgeous dark red color! It includes a lip liner and a lip gloss, and both have an excellent formula that applies smoothly on my lips. I like how they don't enhance the fine lines on my lips. They're also very comfortable to wear and the color lasts the whole day!
BOXYCHARM is always amazing every month! I honestly can't pick a favorite because all the items were awesome but I just want to highlight how much I loved the lip set. It's a stunning power shade that really makes me look made up even if I don't have a full face on! The face palette is also great and I now have it on my kit all the time since it's very convenient. With a total retail value of $129, this is indeed an excellent curation and it was fun to try a Kylie product too – it wasn't a wow for me, but a solid sort of basic product.
What's your favorite item in this month's BOXYCHARM?