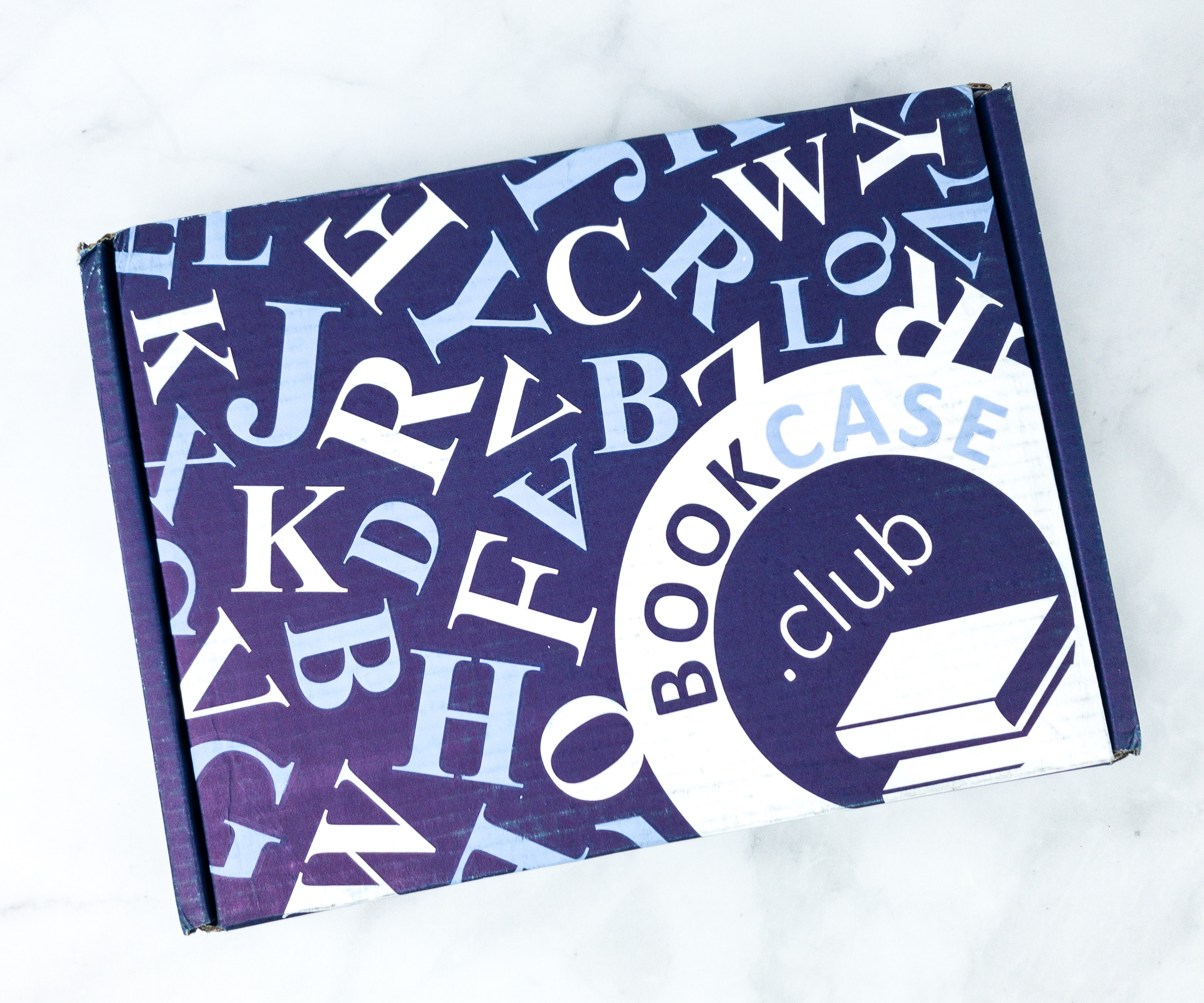 BookCase.Club is a monthly book subscription box offering different genres: Children's, Young Adult, Mystery/Thriller, Sci-Fi/Fantasy, Romance, and Historical/New Age/Contemporary Fiction. Each box contains 2 hand-picked books, except for the Children's box which includes 3 books. It costs $9.99 per month, making it one of the most inexpensive book subscriptions out there.
This is the Teenage Dreams Case, which is all about Young Adult novels.
DEAL: Save 50% on your first month! Use coupon code HELLOSUB501M. OR Get 10% off your entire order! Use coupon code HELLOSUB10.
When you sign up, you'll pick the genre.

The books were neatly packed in the box.
They were also wrapped with a tissue paper featuring the BookCase Club logo and social media handles.

This month's Teenage Dreams book picks are Now A Major Motion Picture by Cori McCarthy and How You Ruined My Life by Jeff Strand.

Everything in my box!
How You Ruined My Life by Jeff Strand ($6)
A new hilarious novel from the author of The Greatest Zombie Movie Ever and Stranger Things Have Happened.

Rod's life doesn't suck. If you ask him, it's pretty awesome. He may not be popular, but he and his best friends play in a band that has a standing gig. Yeah, it's Monday night and they don't get paid, but they can turn the volume up as loud as they want. And Rod's girlfriend is hot, smart, and believes in their band—believes in Rod. Aside from a winning lottery ticket, what more could he ask for?

Answer: A different cousin. When Rod's scheming, two-faced cousin Blake moves in for the semester, Rod tries to keep calm. Blake seems to have everyone else fooled with good manners and suave smile, except Rod knows better. Blake is taking over his room, taking over his band, taking over his life! But Rod's not about to give up without a fight. Game on. May the best prankster win…

The synopsis is at the back of the book, and there are also photos of other books by the author.

If you need a good laugh, this book will give you exactly that. It's especially good if you love teenage or highschool novels, or if you are a teenager yourself!

The story is about Rod who has a punk rock band and his cousin Blake who moved into their house and started to "ruin" his life. The dialogues are witty and well-written. It's also pretty fast-paced.

There's nothing inappropriate about this story, making it a great read even for younger teens. We really enjoyed this lighthearted read overall!

Now A Major Motion Picture by Cori McCarthy ($6)
Fandom and first love collide in in this joyful, feminist contemporary romance from acclaimed author Cori McCarthy—perfect for fans of Rainbow Rowell and Ashley Poston

Iris Thorne wants to blaze her own path. That's easier said than done when you're the granddaughter of M. E. Thorne, famous author of the Elementia series, hailed as the feminist response to J. R. R. Tolkien's Lord of the Rings. And with a major motion picture adaptation of her grandmother's books in the works, Iris can say goodbye to her dream of making her own way in the music industry.

When Iris and her brother get invited to the film set in Ireland, she's pretty sure the trip will be a nightmare. Except Iris can't deny the rugged beauty of the Irish countryside. And brushing shoulders with the hot, young cast isn't awful, especially the infuriatingly charming lead actor, Eamon O'Brien. Iris even finds the impassioned female director inspiring. But when the filming falls into jeopardy, everything Iris thought she knew about Elementia—and herself—is in question. Will making a film for the big screen help Iris to see the big picture?

This is a fun read for fans of romantic comedies and also for anyone interested in Ireland!

The title is witty and the story itself is enjoyable! There are tropes but they're were beautifully written, like a girl going abroad and falling in love while she's there and even chasing her dreams.
There were a bunch of lovable characters, plus the romance is just too cute for words. Another plus factor is the feminist elements in the story!
Our new YA books from BookCase.Club are fun and light, definitely great for summer reading! One is a comedy and the other is a feminist rom-com, and both are well-written. They are appropriate for young adult readers, but even adults would enjoy them as well. If you're a bookworm looking for new YA reads, this subscription makes a perfect match. They also offer other genres such as mystery/thriller, sci-fi, romance, and more!
Have you tried BookCase.Club? What are you currently reading?