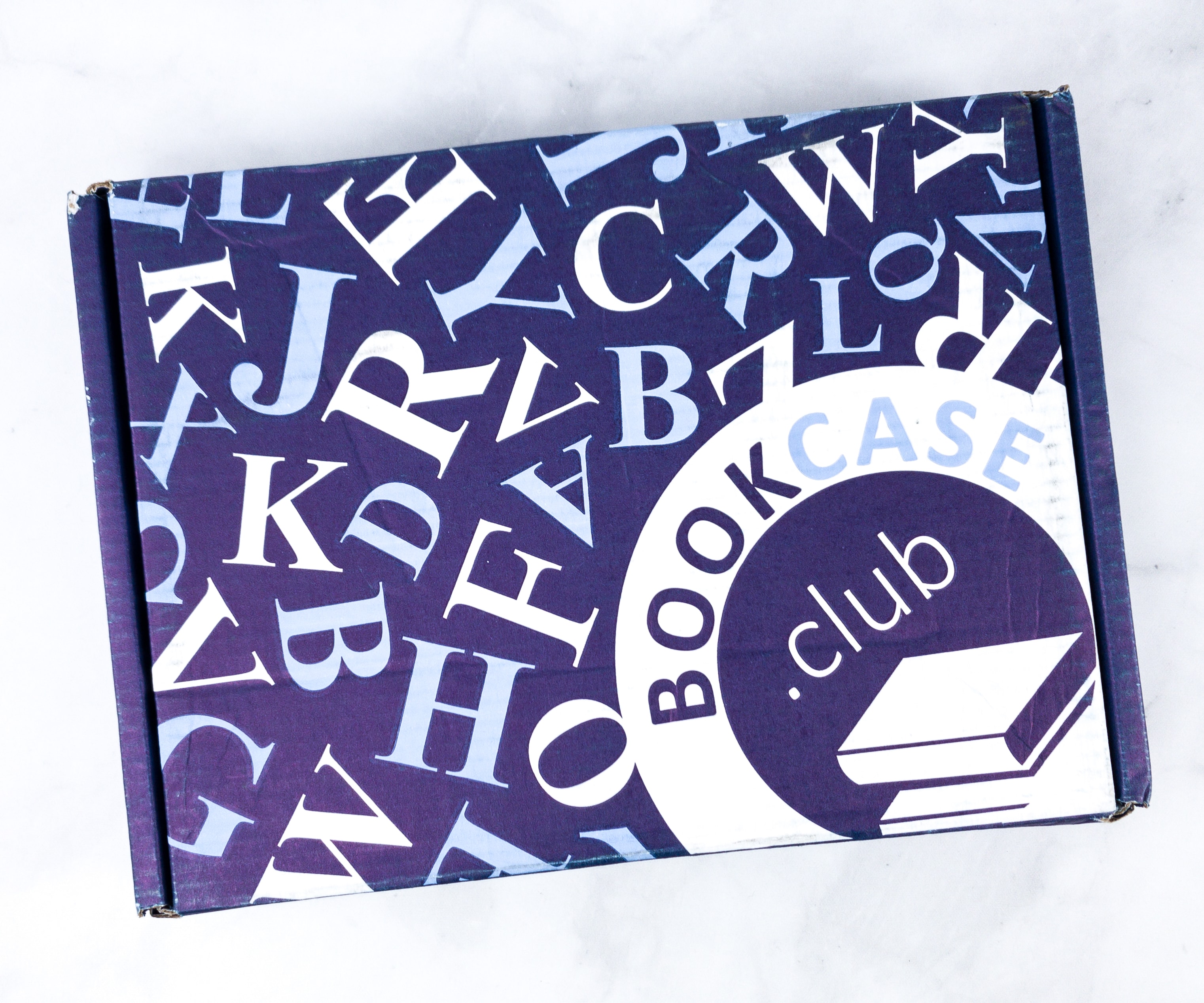 BookCase.Club is a monthly book subscription box offering different genres: Children's, Young Adult, Mystery/Thriller, Sci-Fi/Fantasy, Romance, and Historical/New Age/Contemporary Fiction. Each box contains 2 hand-picked books, except for the Children's box which includes 3 books. It costs $9.99 per month, making it one of the most inexpensive book subscriptions out there.
This is the review of Surprise-Me Fiction, a new offering that includes two engaging debuts and stand-alone fiction titles which may include historical, family saga, new age, literary, and contemporary.
DEAL: Save 50% on your first month! Use coupon code HELLOSUB501M. OR Get 10% off your entire order! Use coupon code HELLOSUB10.
When you sign up, you'll pick the genre.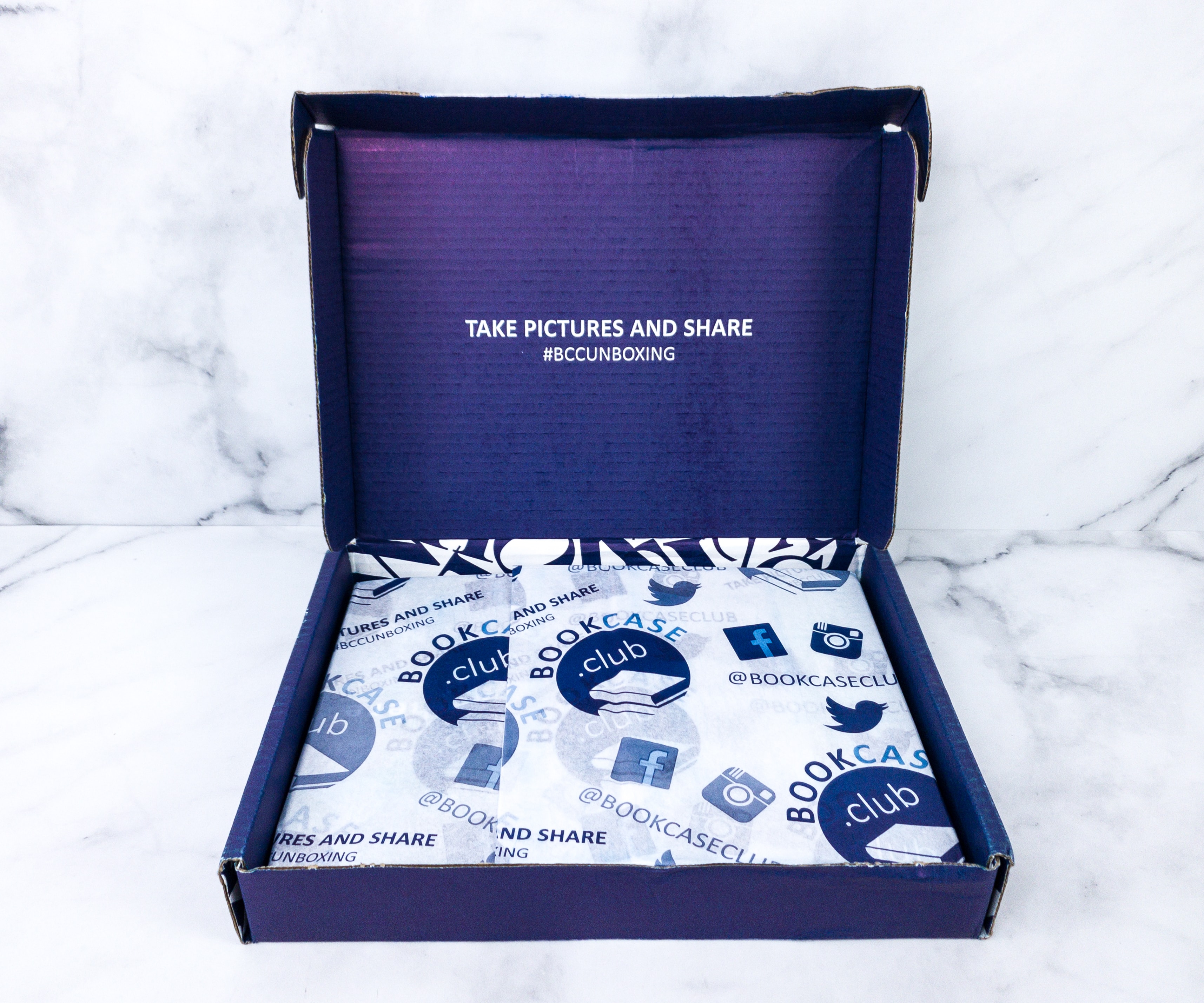 The books were wrapped with Bookcase.club-printed tissue paper.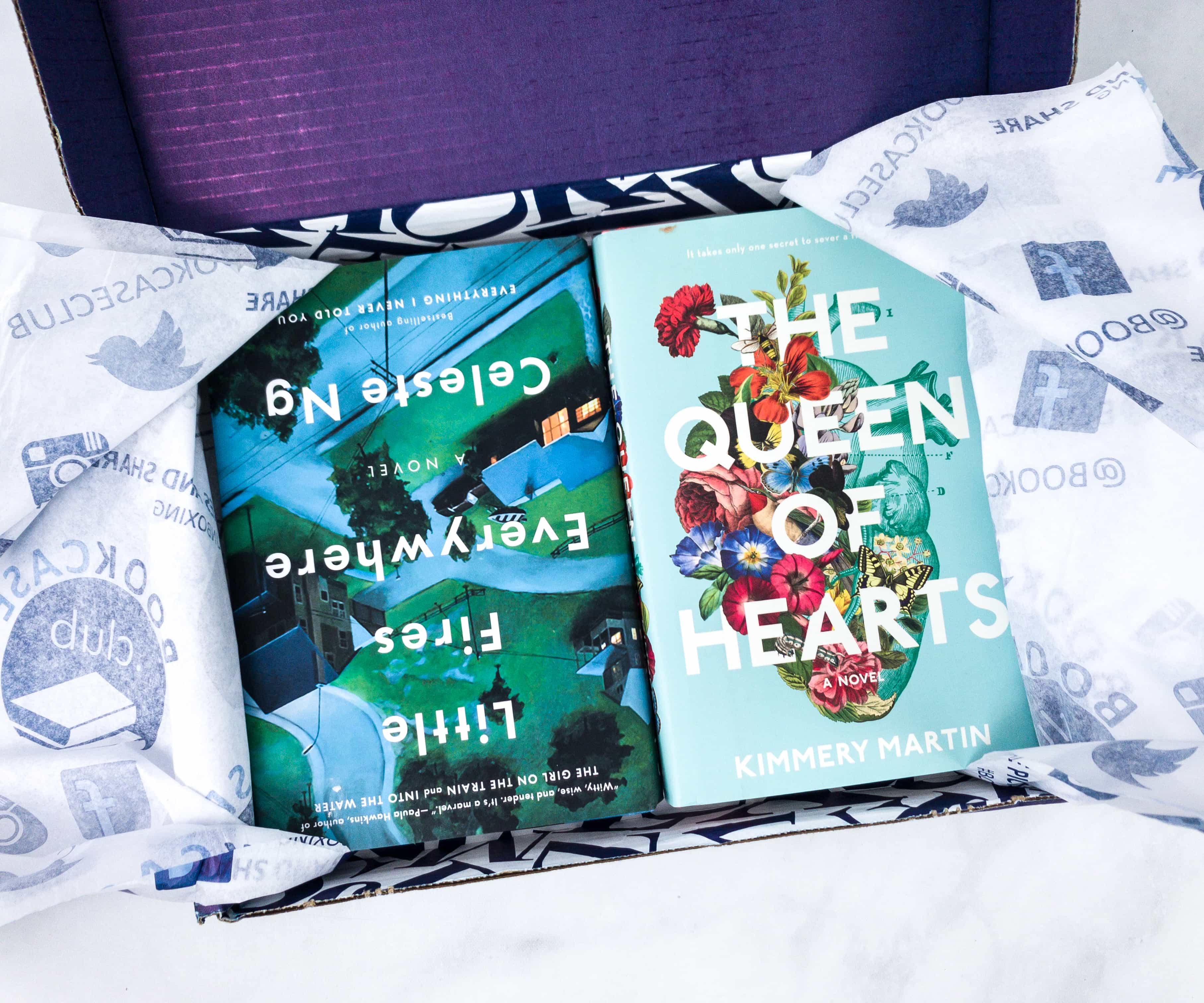 This month's Surprise Me Fiction book picks are Little Fires Everywhere by Celeste Ng and The Queen of Hearts by Kimmery Martin.
Everything in my box!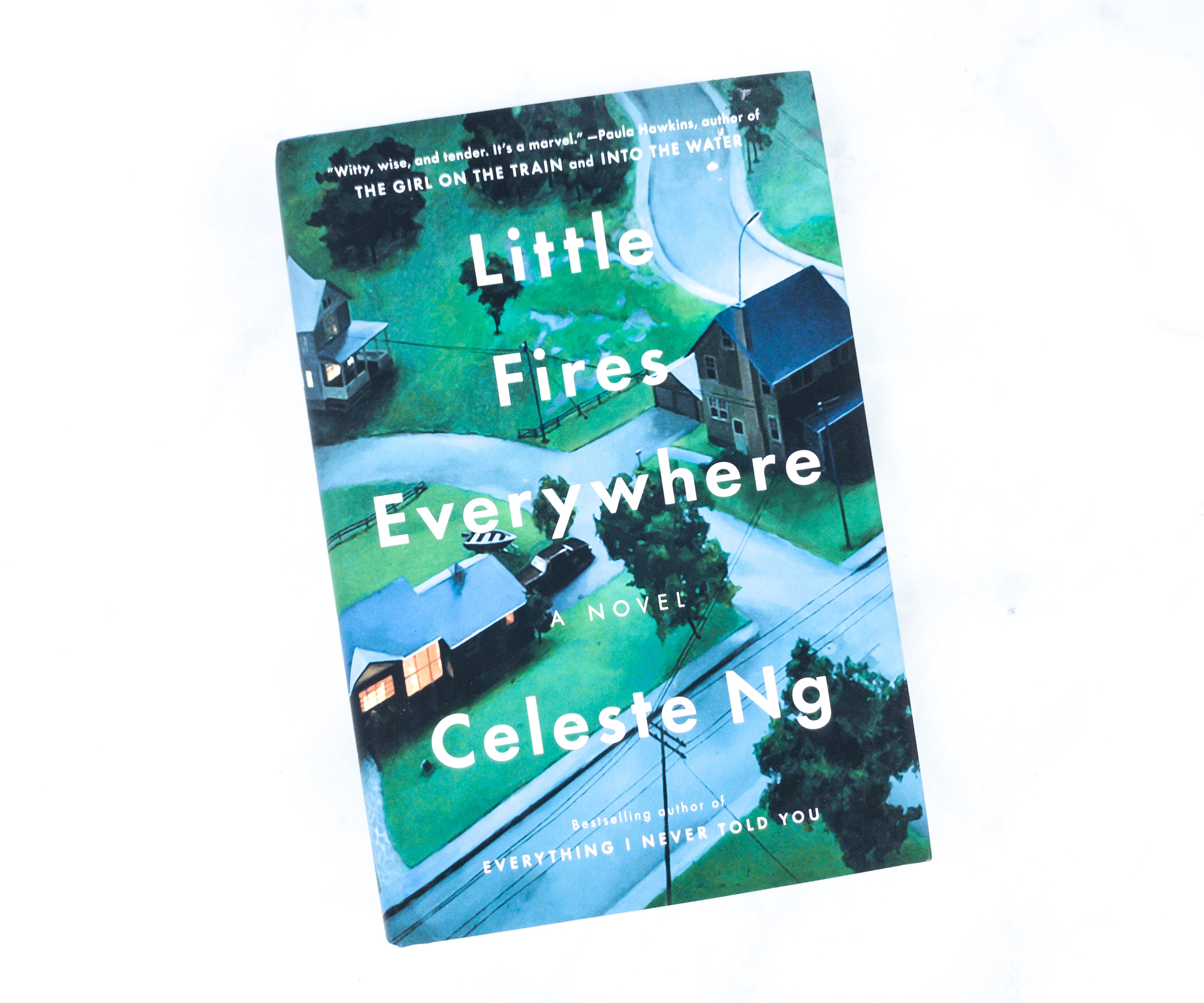 Little Fires Everywhere by Celeste Ng ($6.78)
From the bestselling author of Everything I Never Told You, a riveting novel that traces the intertwined fates of the picture-perfect Richardson family and the enigmatic mother and daughter who upend their lives.

In Shaker Heights, a placid, progressive suburb of Cleveland, everything is planned—from the layout of the winding roads, to the colors of the houses, to the successful lives its residents will go on to lead. And no one embodies this spirit more than Elena Richardson, whose guiding principle is playing by the rules.

Enter Mia Warren—an enigmatic artist and single mother—who arrives in this idyllic bubble with her teenaged daughter Pearl, and rents a house from the Richardsons. Soon Mia and Pearl become more than tenants: all four Richardson children are drawn to the mother-daughter pair. But Mia carries with her a mysterious past and a disregard for the status quo that threatens to upend this carefully ordered community.

When old family friends of the Richardsons attempt to adopt a Chinese-American baby, a custody battle erupts that dramatically divides the town—and puts Mia and Elena on opposing sides.  Suspicious of Mia and her motives, Elena is determined to uncover the secrets in Mia's past. But her obsession will come at unexpected and devastating costs.

Little Fires Everywhere explores the weight of secrets, the nature of art and identity, and the ferocious pull of motherhood—and the danger of believing that following the rules can avert disaster.
It's a contemporary novel by award-winning author Celeste Ng and there are lots of praises for it.
The flap of the dust jacket introduces us to the story and tells us what to expect.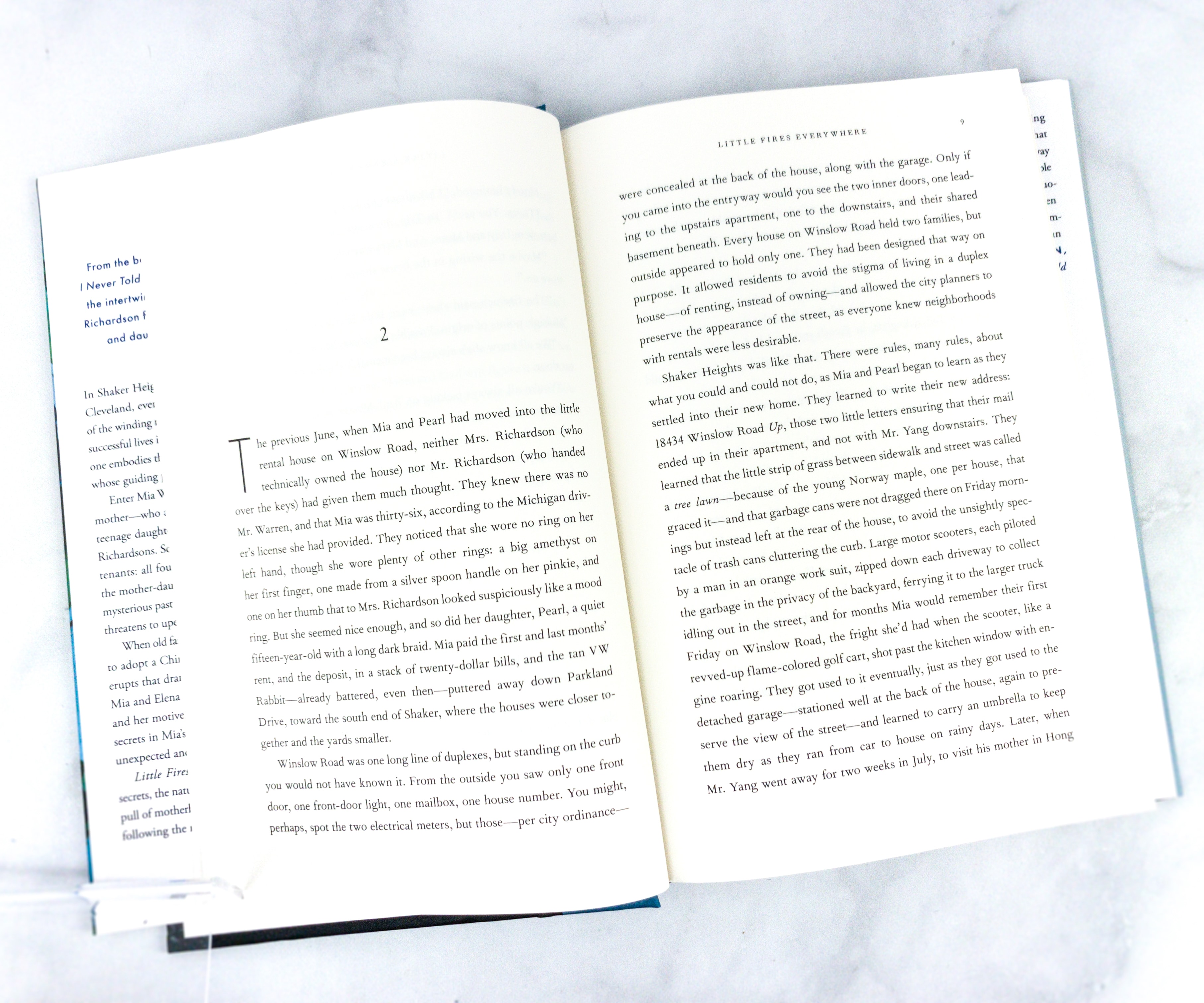 There's a lot of things going on in the story and it's a good thing that it didn't make us less interested. The character developments were great. The author definitely did a great job of making them seem real.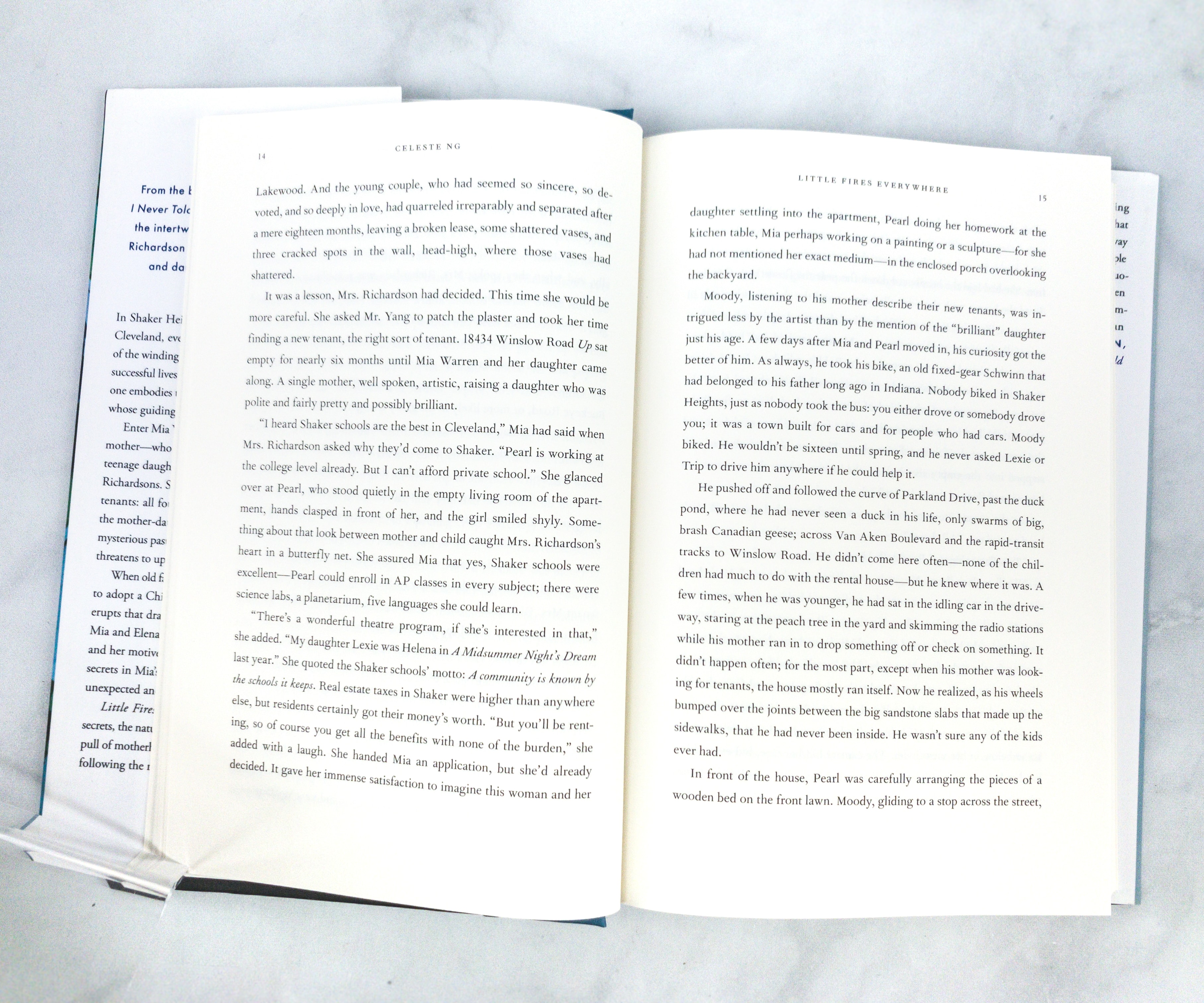 This is a long read, but I'm not complaining because it's a well-written one. It's definitely perfect for fans of domestic drama!
The Queen Of Hearts by Kimmery Martin ($11.69)
Zadie Anson and Emma Colley have been best friends since their early twenties, when they first began navigating serious romantic relationships amid the intensity of medical school. Now they're happily married wives and mothers with successful careers–Zadie as a pediatric cardiologist and Emma as a trauma surgeon. Their lives in Charlotte, North Carolina, are chaotic but fulfilling, until the return of a former colleague unearths a secret one of them has been harboring for years.

As chief resident, Nick Xenokostas was the center of Zadie's life–both professionally and personally–throughout a tragic chain of events during her third year of medical school that she has long since put behind her. Nick's unexpected reappearance at a time of new professional crisis shocks both women into a deeper look at the difficult choices they made at the beginning of their careers. As it becomes evident that Emma must have known more than she revealed about circumstances that nearly derailed both their lives, Zadie starts to question everything she thought she knew about her closest friend.
First of all, the cover is so pretty and unique!
Just like other books, it has the synopsis on the flap of the dust jacket.
This medical drama is on point, and there's no wonder because the author is a physician herself! Her storytelling skill is also pretty excellent!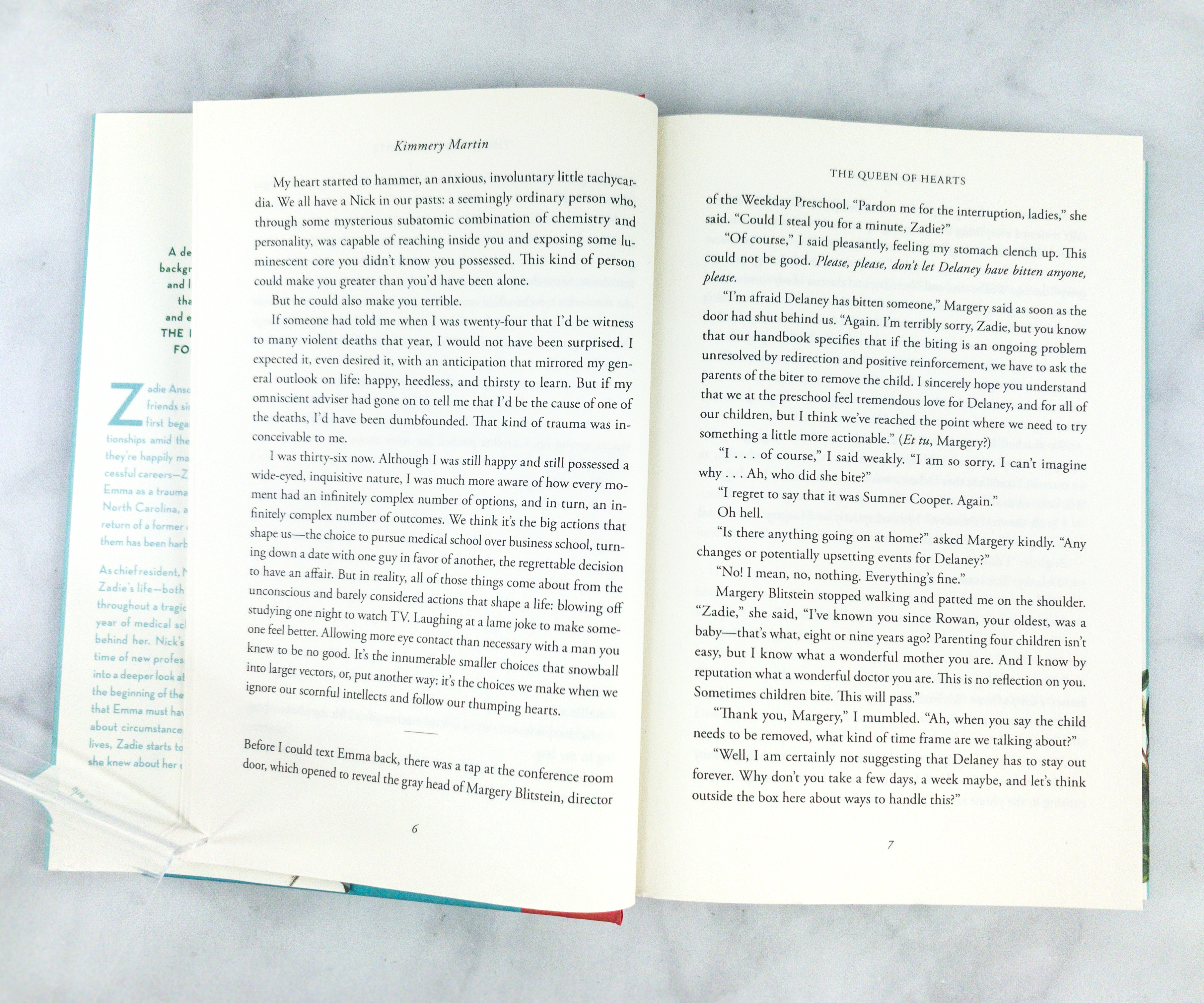 Aside from the medical aspects, this book also tackles motherhood and friendship. There was also some suspense in this drama, and I'm totally here for it.
For bookworms who are always on the lookout for new reads, BookCase.Club is for you. Their book picks never disappoint, like this month's contemporary novels written by great women! Both were thrilling, they kept me on the edge of my seat until the end. If you prefer other genres like sci-fi/fantasy or mystery/thriller, they offer that as well!
What did you think of this month's choices? Have you tried any of the BookCase.Club subscriptions?