Annie's Creative Woman Kit-of-the-Month Club sends new DIY craft projects monthly! Each kit includes most of the items you'll need to complete the project plus easy-to-follow instructions. All you'll need from home are common household items like glue and scissors! Some crafts you can expect from this subscription are painting, needlecrafts, beading, candle and soap making, mixed-media crafts, and more! It costs $19.99 a month, plus $5.95 postage and processing ($6.95 in Canada).
DEAL: Get 50% off your first month! Use this link and coupon code HELLO.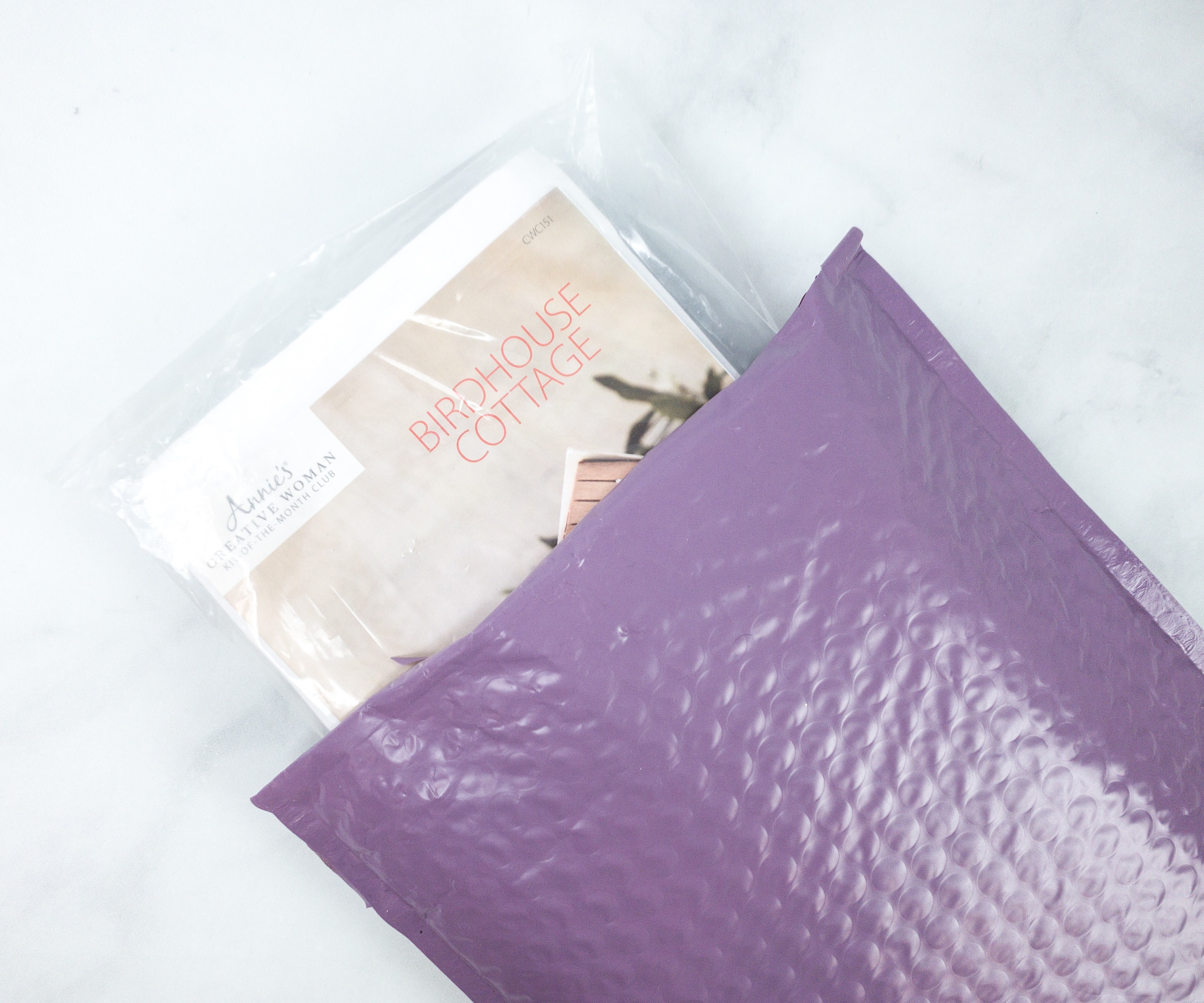 The package came in a padded mailer.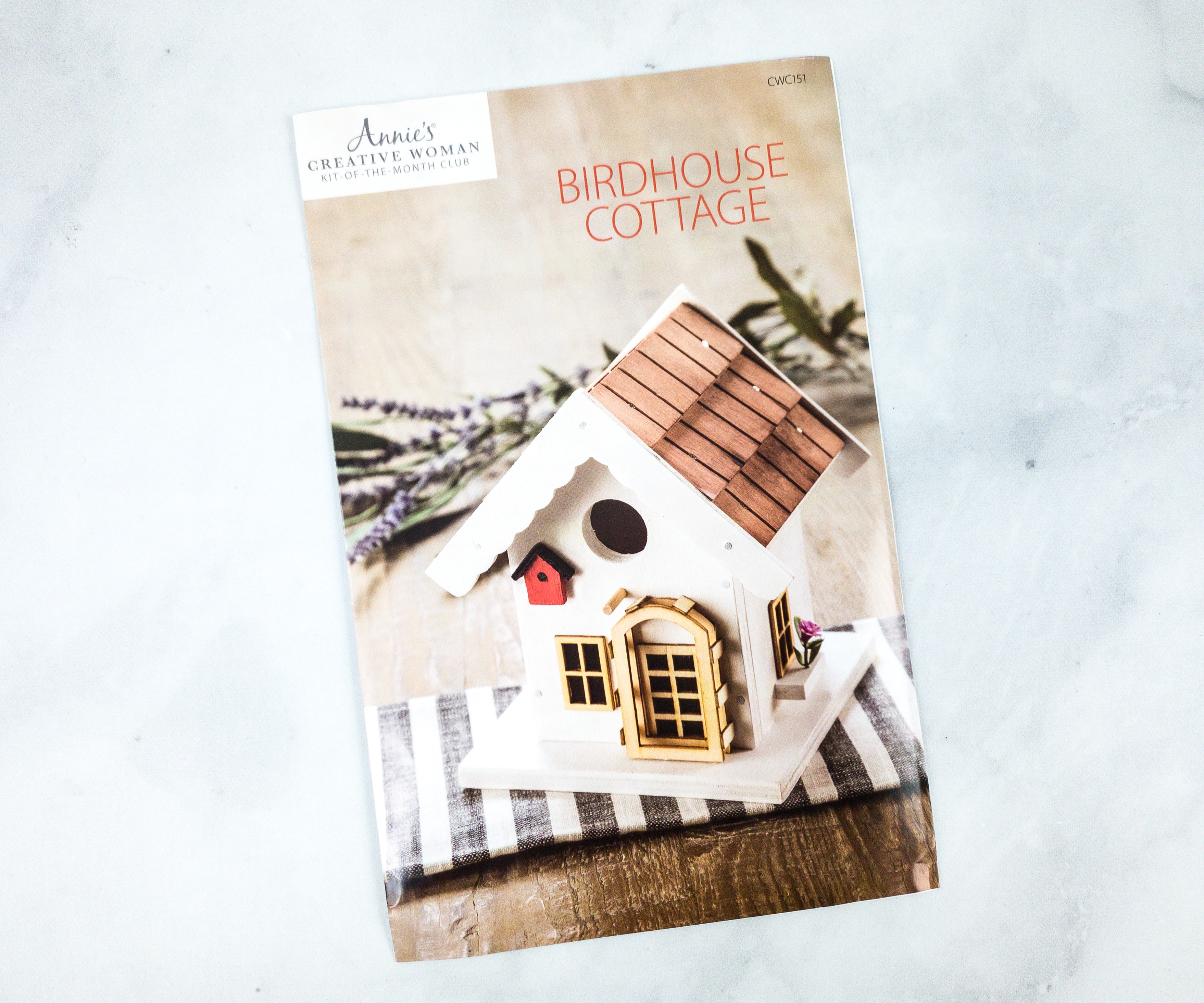 There's a mini booklet that shows what the finished product is supposed to look like. We're making a birdhouse cottage!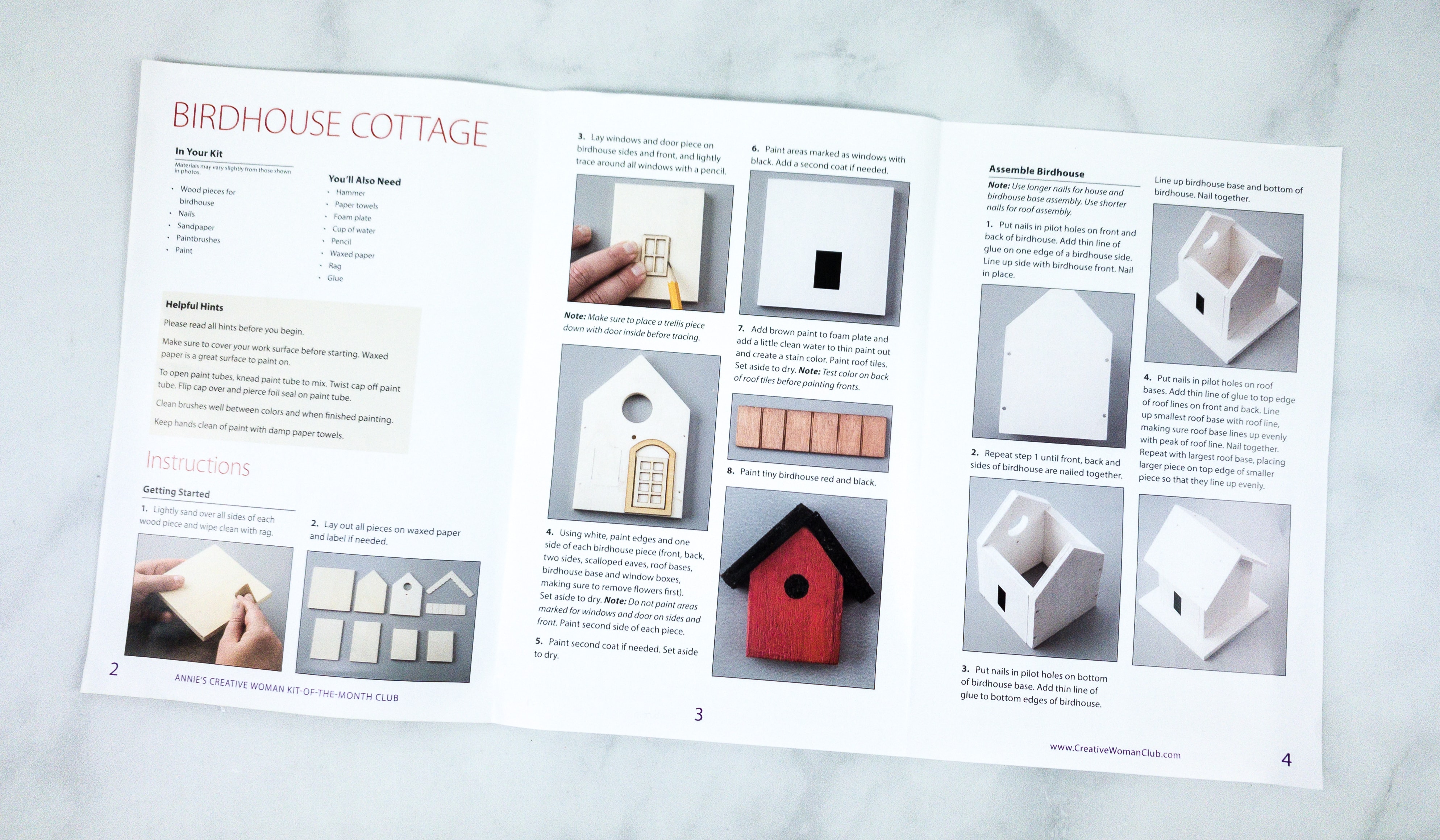 The booklet lists all the items included in the kit, plus the items you'll need from home.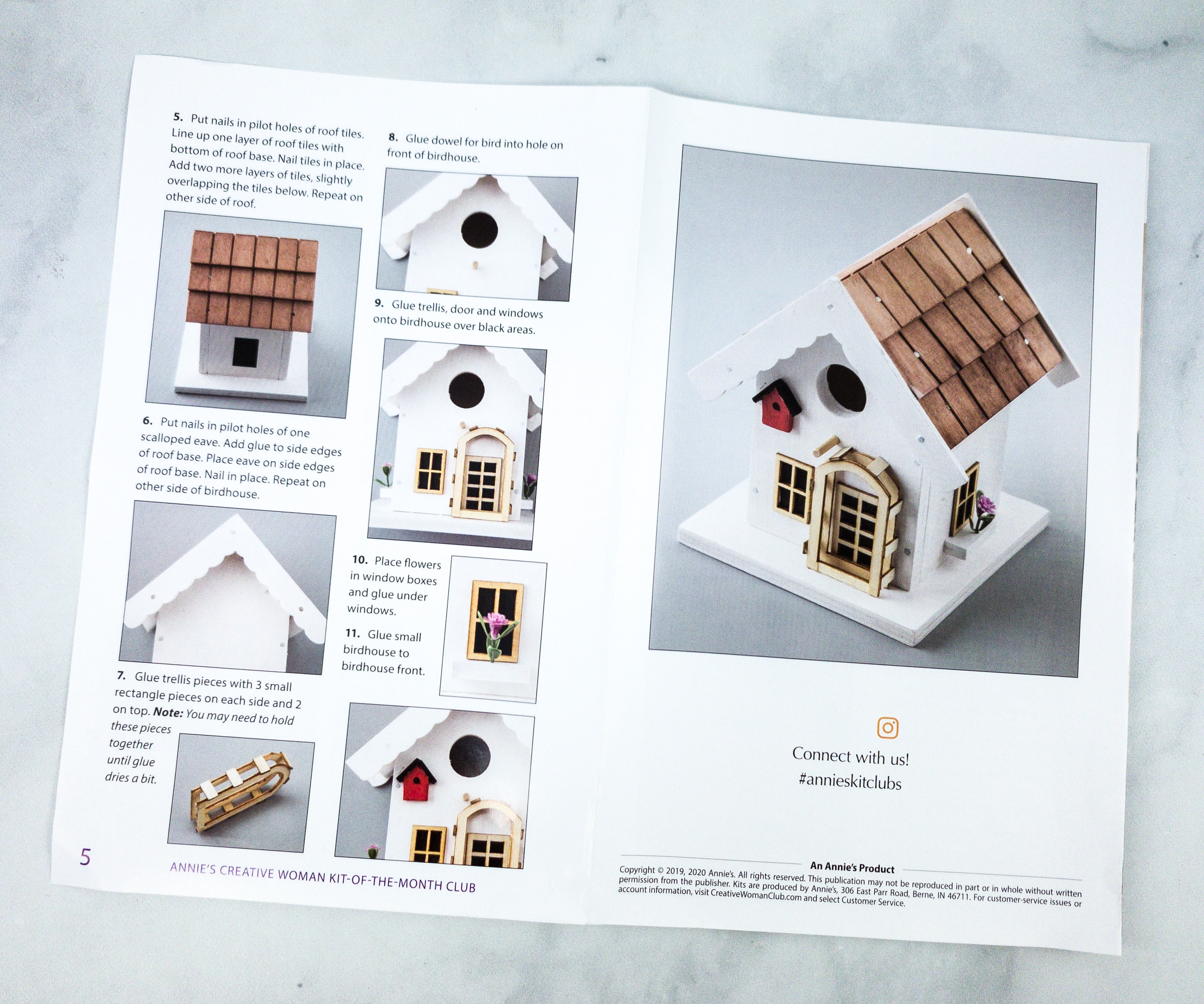 The step-by-step instruction is easy to follow. There are even photos so you can hardly go wrong!
Everything in my box!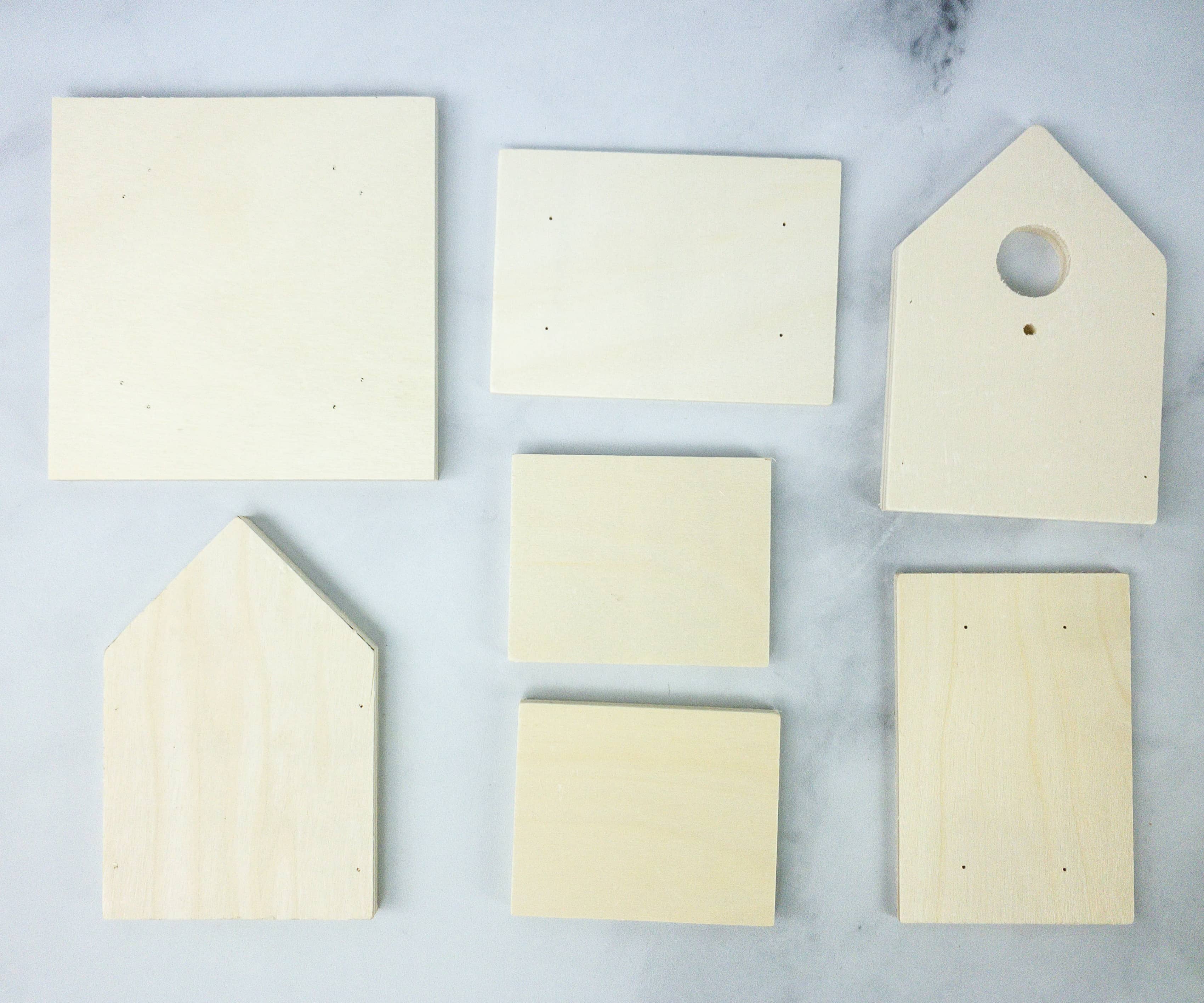 These wooden blocks make it easy for me to figure out which sides go with another.
These are the roof pieces that we'll be using for the birdhouse. They really look neat and detailed.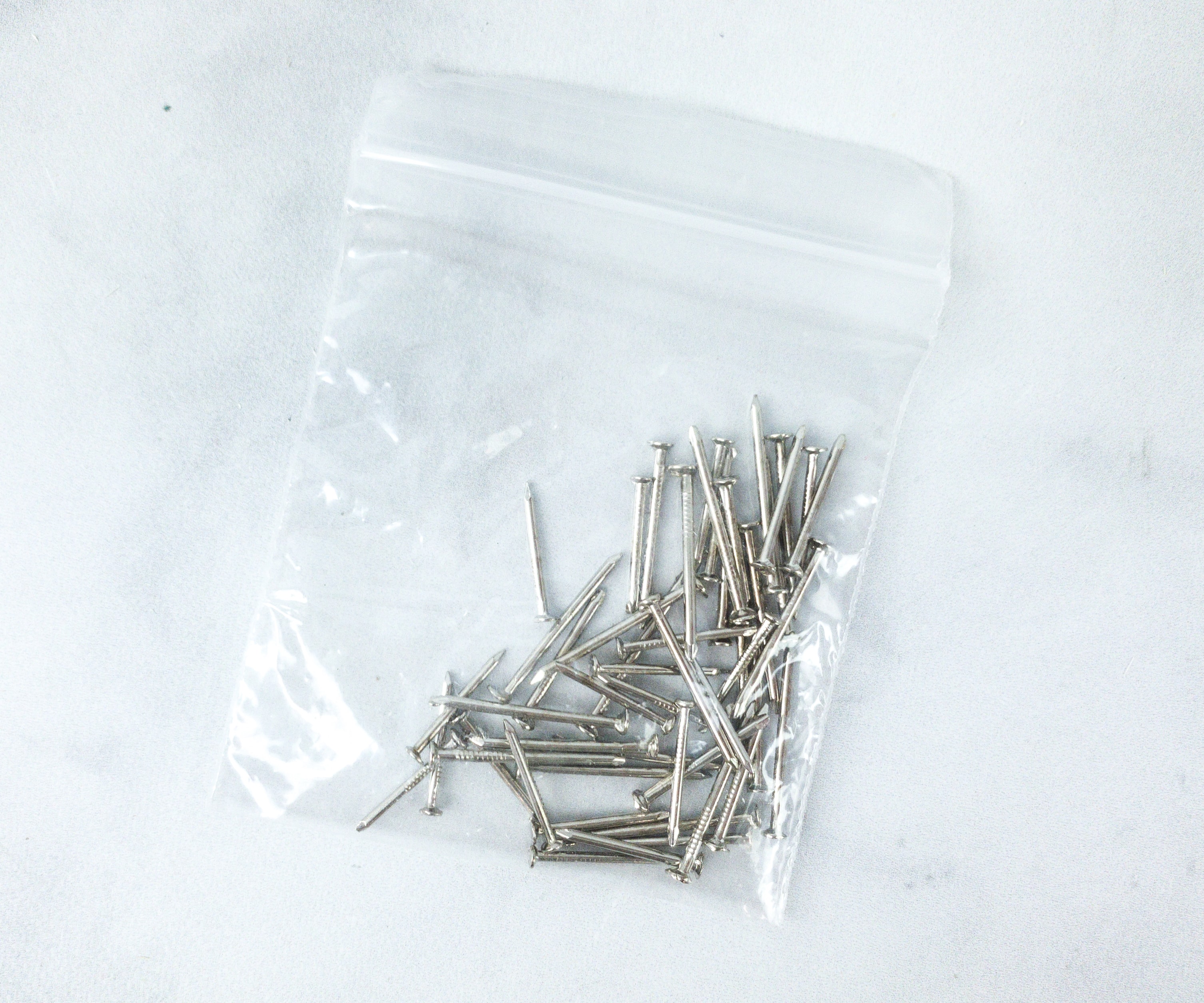 Of course, they provided nails so we can put the pieces together!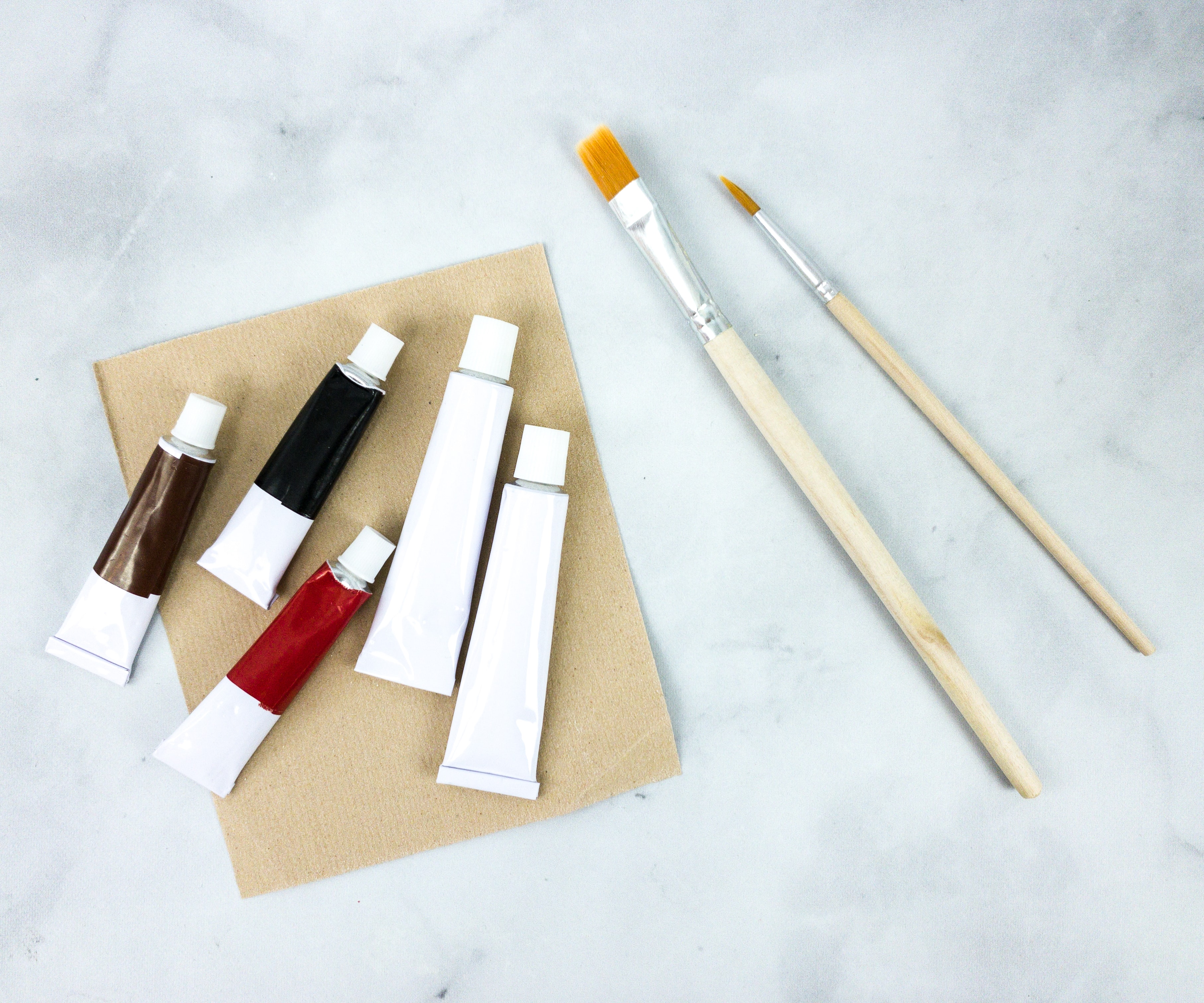 There are tubes of colors included as well as one big and one small brush.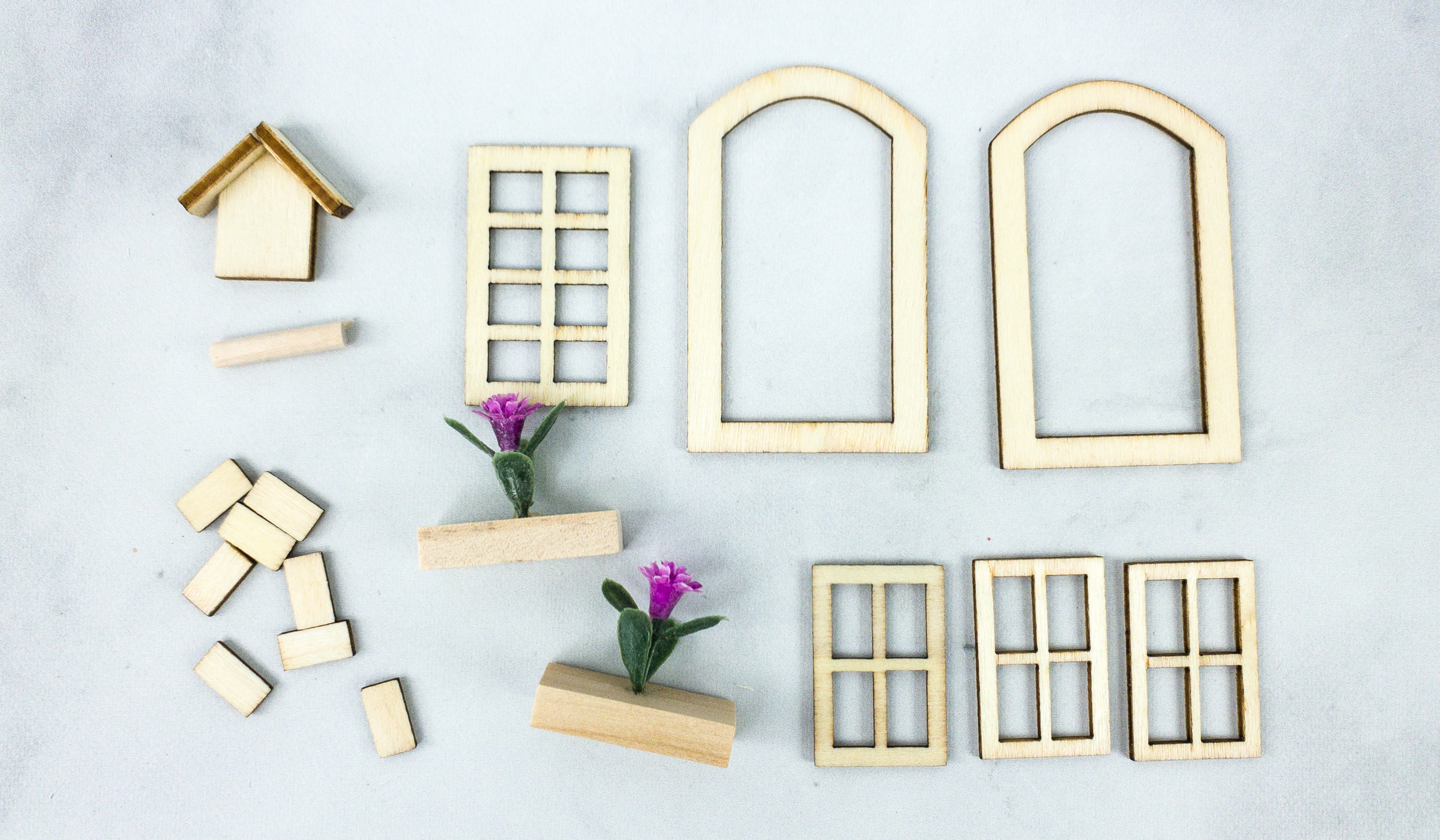 Look how cute the windows are! There are even a couple of small plants!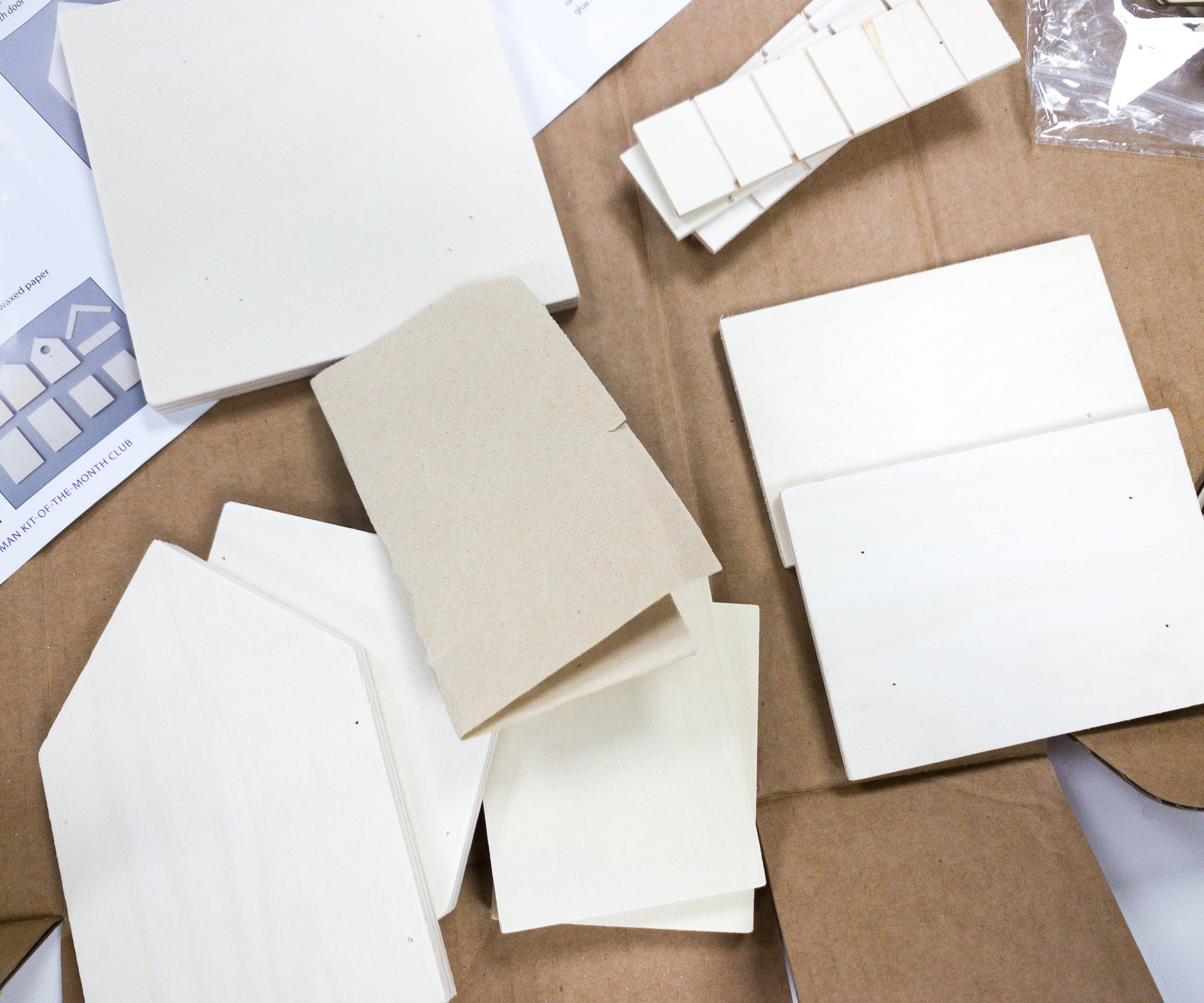 The wood pieces are so smooth and look how perfectly it's cut!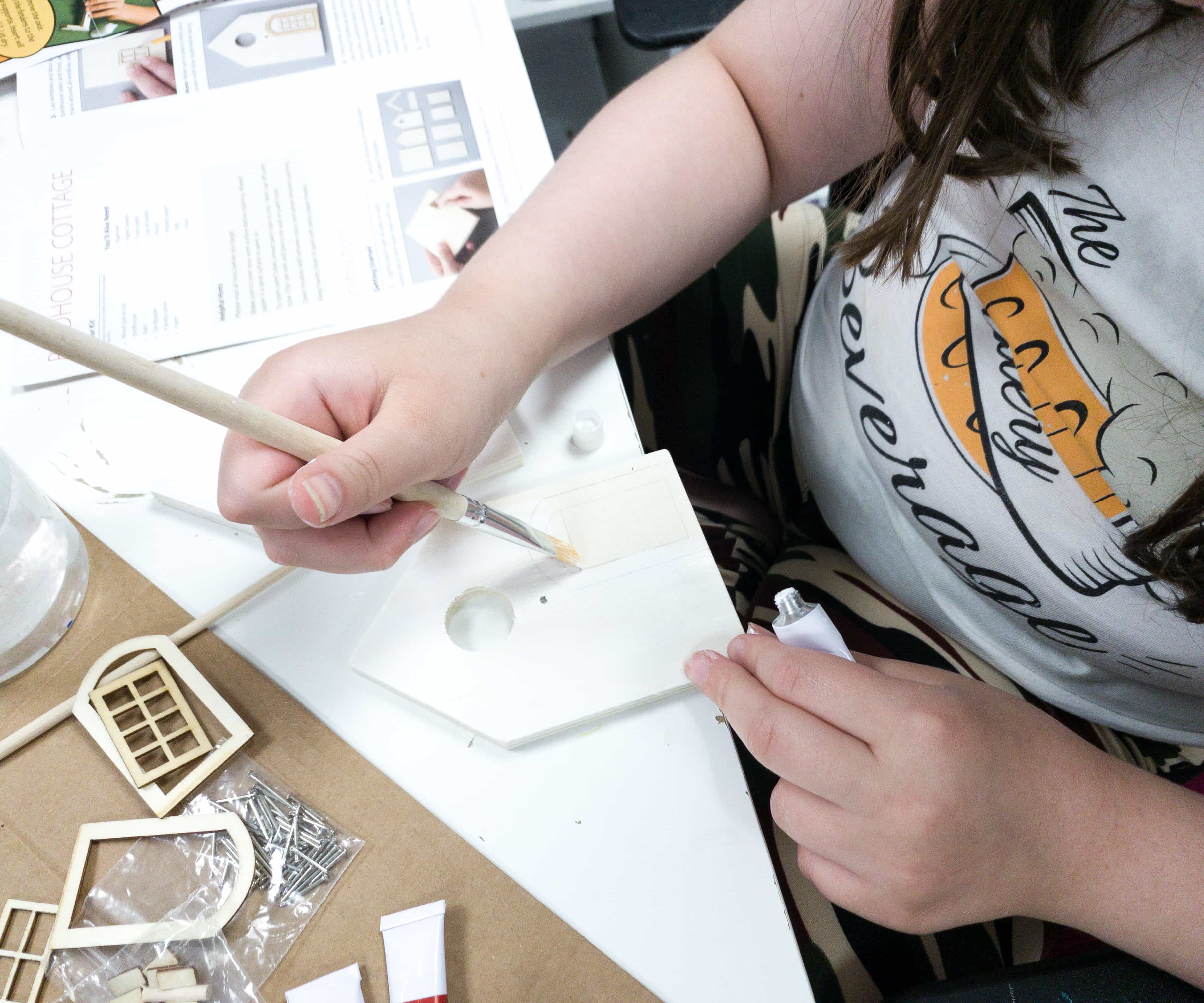 My daughter helped me with painting! We proceeded with painting the pieces first so we make sure everything, even the nooks and crannies, gets covered.
We also put black paint as markers for some areas so we can use it as a reference once it's time to put the pieces together.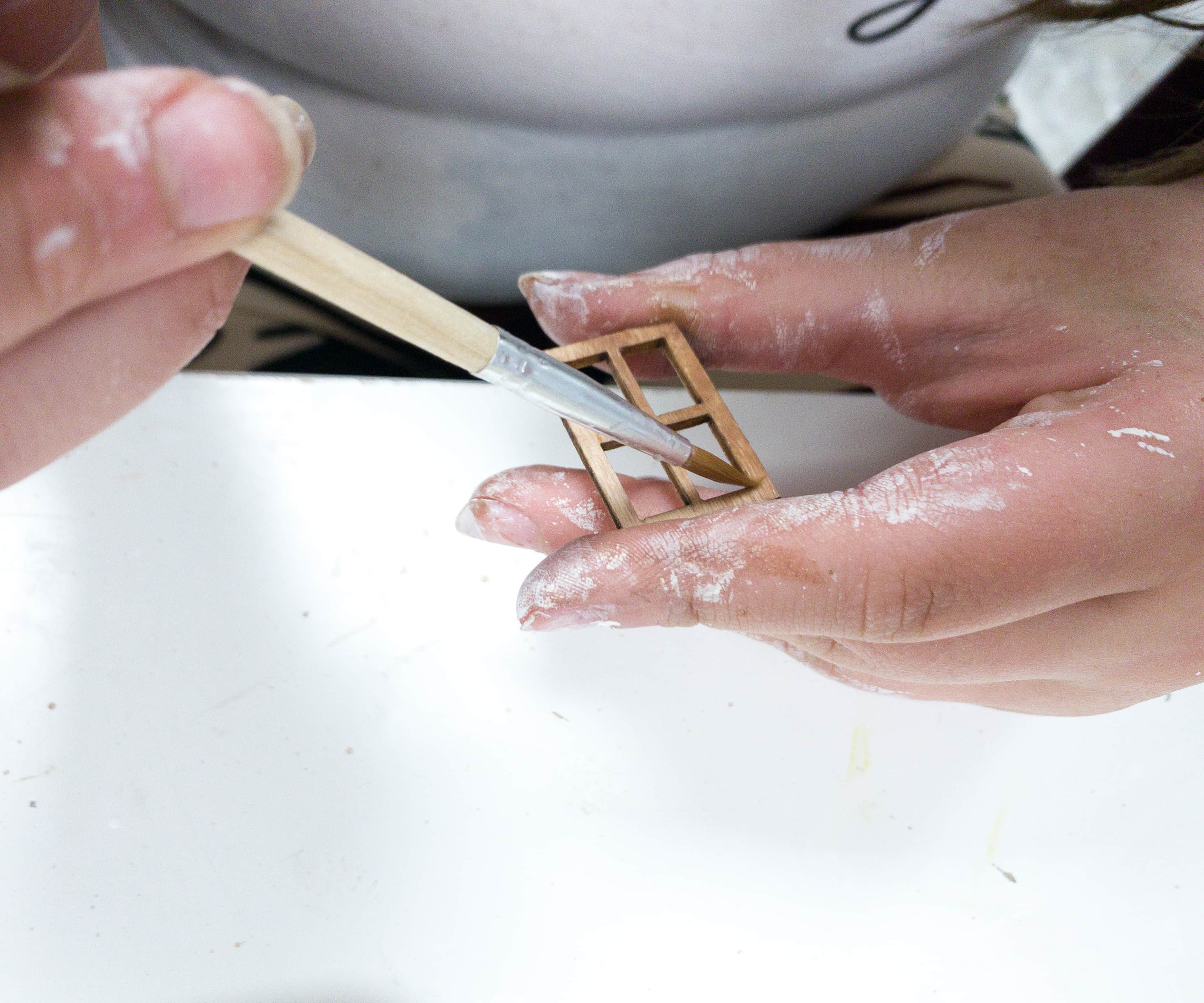 The small brush made it easier for us to paint tiny pieces like this one!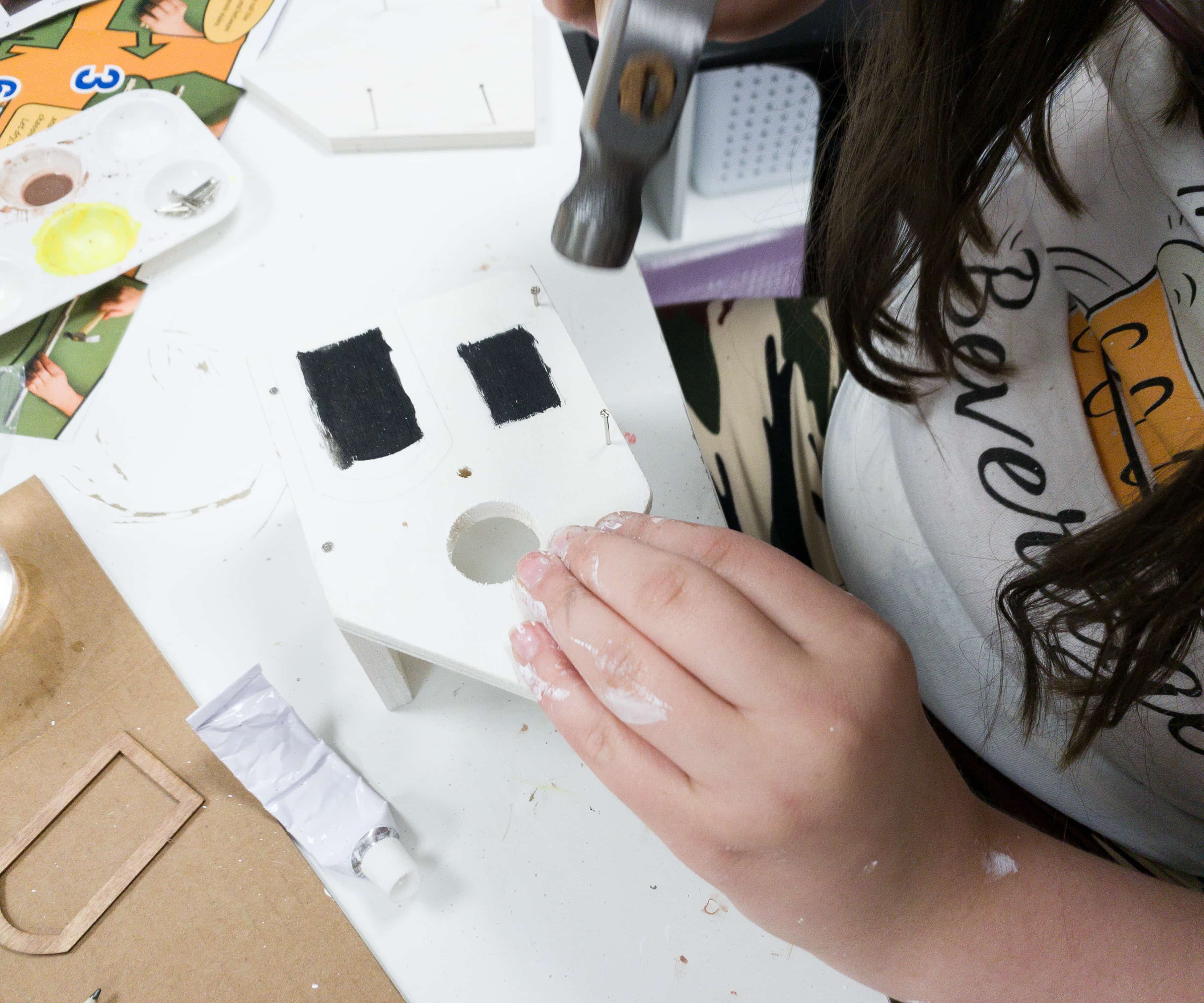 After waiting for the paint to dry, it's time to assemble the pieces!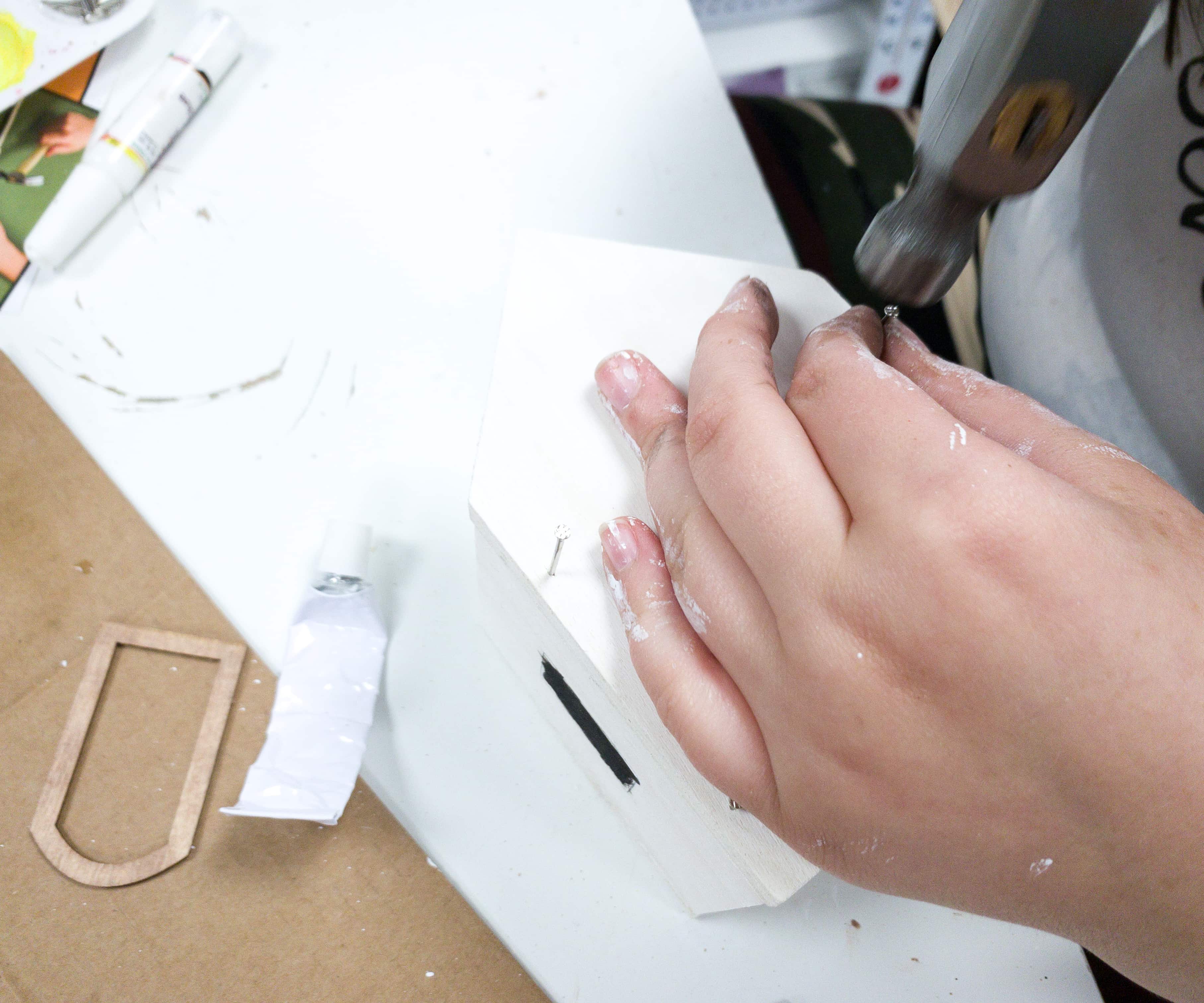 We used longer nails for the birdhouse and the base. There were pilot holes so it was easy.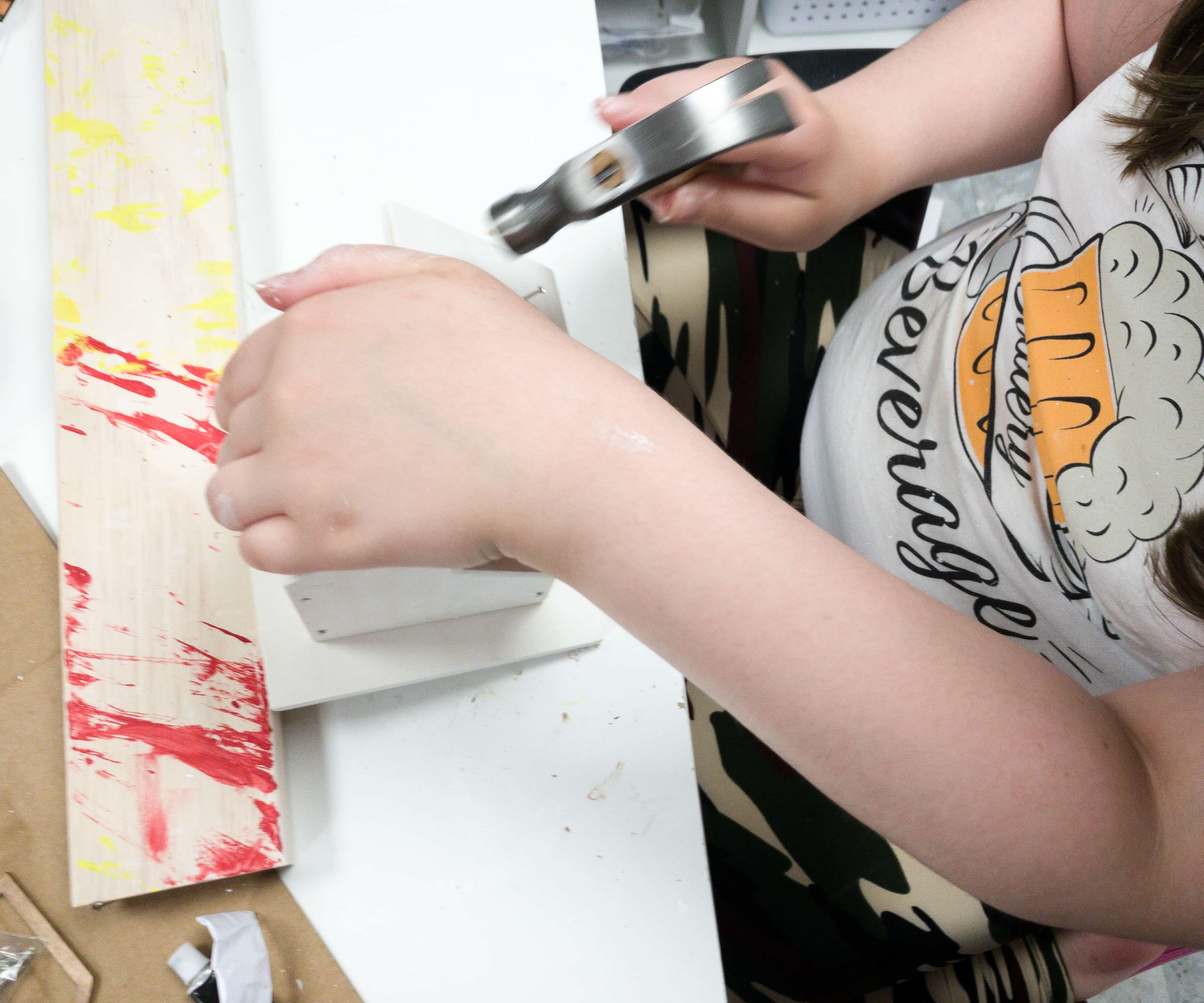 We also need to make sure everything is nice and aligned. For the roof, we used the shorter nails.
The birdhouse is taking shape! We're halfway done!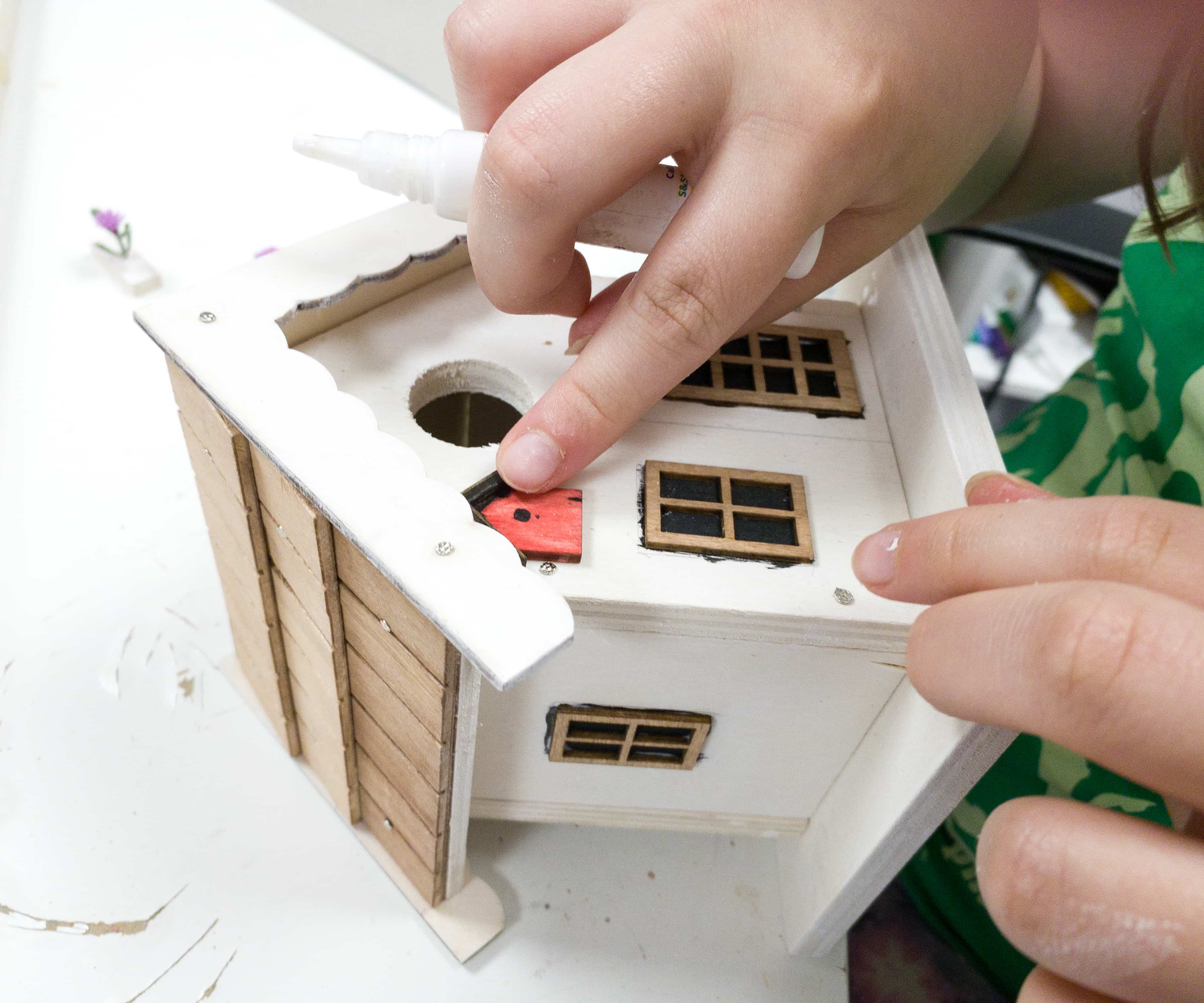 The next step is to add the roof tiles, windows, and door.
It was easier to position the door and windows because of the markers we put earlier. We just had to glue them and they're done.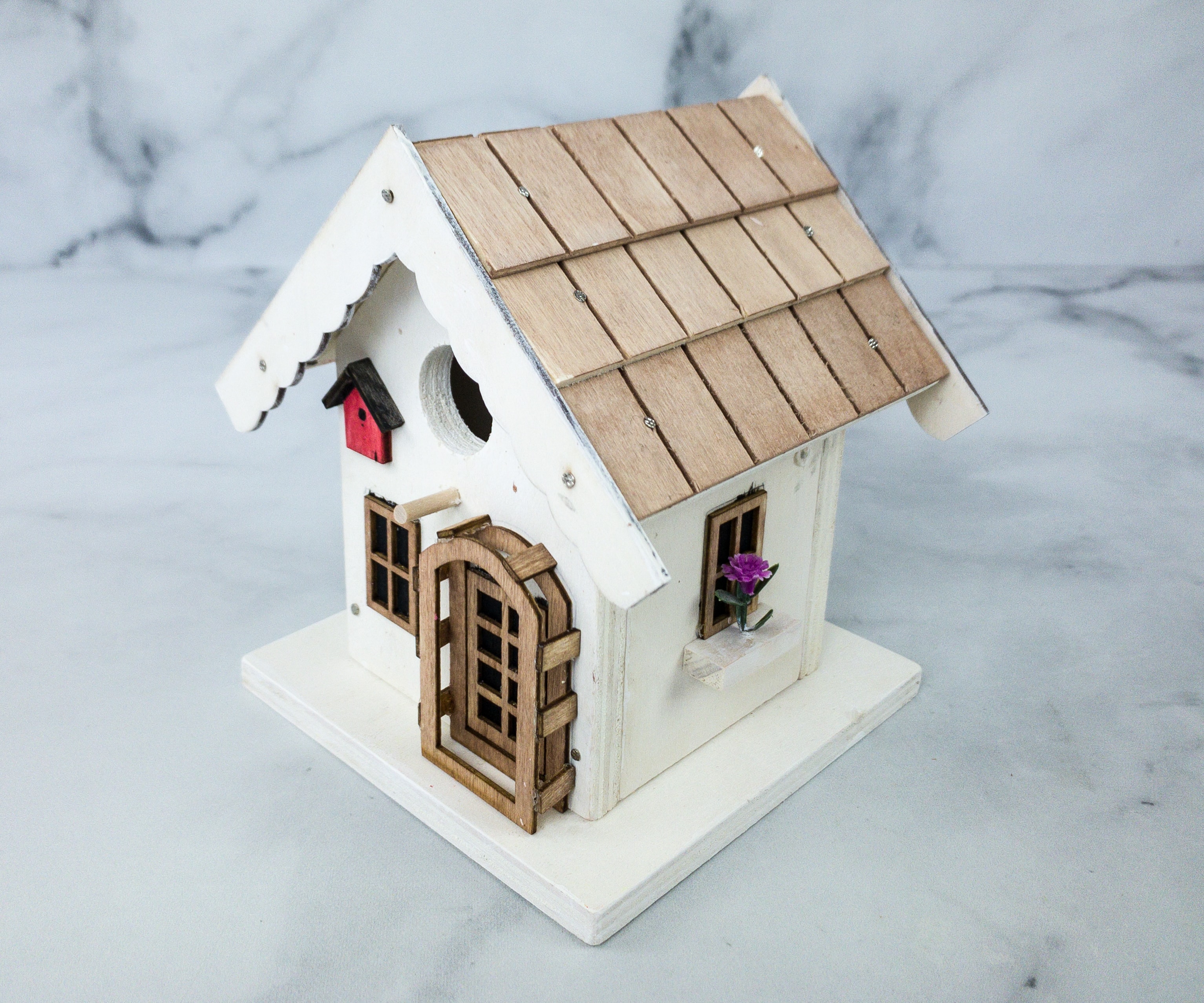 Here's the finished product! Of course, we didn't forget to glue the dowel in front of the birdhouse.
The little flower on the window added a touch of color to the birdhouse!
If you have extra paint you can also change the colors of your birdhouse, but this one is already looking good and I just used the ones included in the box!
If you want to make this project with kids, just like me, it would be fun! Ours turned out a little messier than an adult would have painted it, but it's still cute!
My first Creative Woman Kit-of-the Month Club box was amazing! I love how detailed the instructions were, and they were also super easy to follow. Plus, all materials included are very high quality! The wooden pieces are so smooth as well, and assembling them was pretty easy. We never thought we would actually enjoy making a birdhouse but we did! My daughter and I really had fun with the whole experience, from painting to assembly. It truly is a great way to spend downtime with the family or all by yourself!
What do you think of the Creative Woman Kit-of-the-Month Club box?
Visit Annie's Creative Woman Kit-of-the-Month Club to subscribe or find out more!