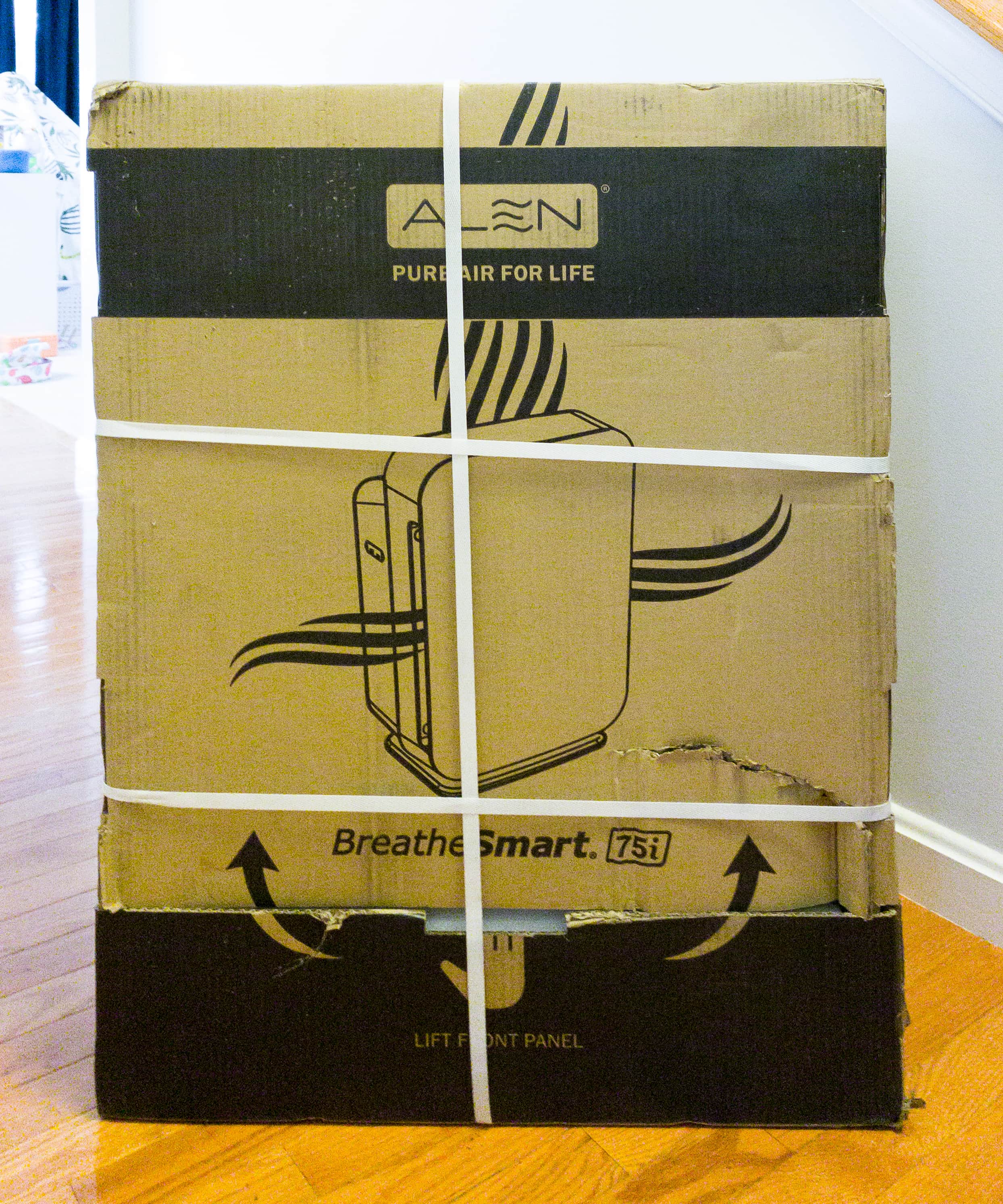 Alen offers quiet and powerful air purifiers, devised to provide you with a clean and healthy indoor environment.  Through continuous research and development, they came up with air purifying solutions that are easy to use and maintain. Aside from air purifiers, you can also purchase replacement filters from them or choose to enroll in the Alen Autoship program for a discount. Just subscribe upon checkout and let them know when you want to receive your filter orders. Filter prices depend on the unit. For the Alen BreatheSmart 75i, which we are reviewing, the filter price ranges from $99 to $139 and you can save up to 5% when you purchase them via Autoship.
Pure – $99 for a one-time purchase, $94.05 for Autoship
Fresh – $129 for a one-time purchase, $122.55 for Autoship
Pet – $139 for one-time purchases, $132.05 for Autoship
Heavy Odor – $139 for one-time purchases, $132.05 for Autoship
Alen air purifiers have a Forever Guarantee, which means when your unit quits operating under normal conditions, they will provide you the same or comparable refurbished purifier and the shipping is free.
DEAL: Save 5% off SITEWIDE + FREE shipping! Use the coupon code SAVE5 at checkout. Ends 8/31. This code absolutely works on the air purifier unit!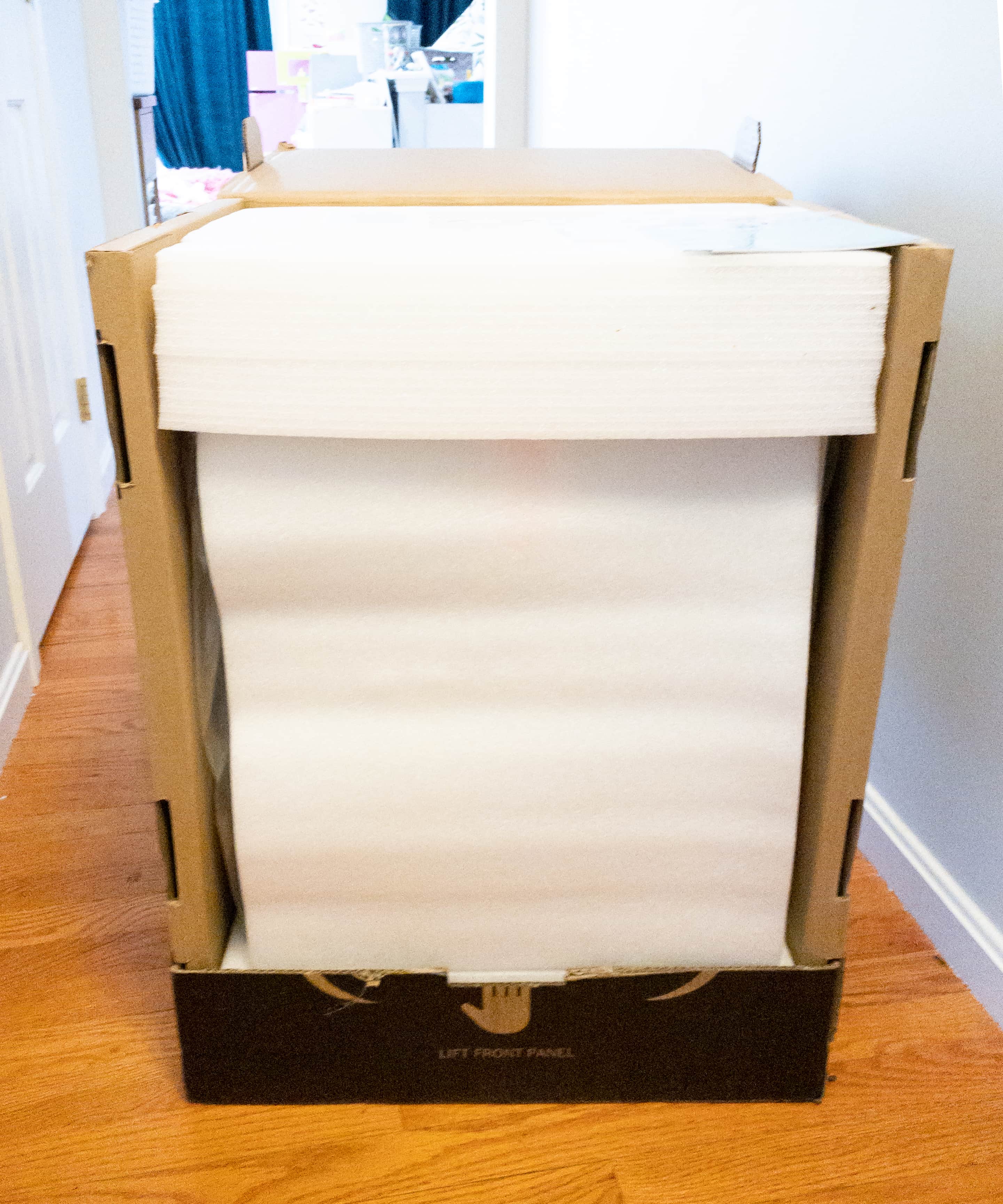 The air purifier is packed in a huge carton encased in a thick styrofoam to make sure that it arrives in great condition.
Alen BreatheSmart 75i Air Purifier ($749) This purifier is made and designed by NASA airflow engineers using high-quality, environment-friendly, and durable materials. It features an advanced purification technology providing you with clean, safe, and pollution-free air inside your home. There are different panel colors available: white, graphite, brushed stainless, espresso, weathered gray, rosewood, and oak. Apart from the regular panels, they also offer Family Designer panels ($59), which feature premium finishes. Ours is Luxury Marble!
I did a lot of research and decided on this model because of the low noise level, the sleep feature with no lights, and the length that the air filters last 12-15 months. I figured that with the price of the air filter – not cheap – the much larger size and filter life meant I would come out way ahead with this model.
This air purifier also comes with an optional vent guard that you can use to filter small objects from entering the purifier. Using this accessory may slightly reduce the airflow and increase the noise level that comes out of it.
It's equipped with carbon and odor-reducing technology that absorbs secondhand smoke and harmful chemicals while reducing or totally eliminating pet and household odors at the molecular level.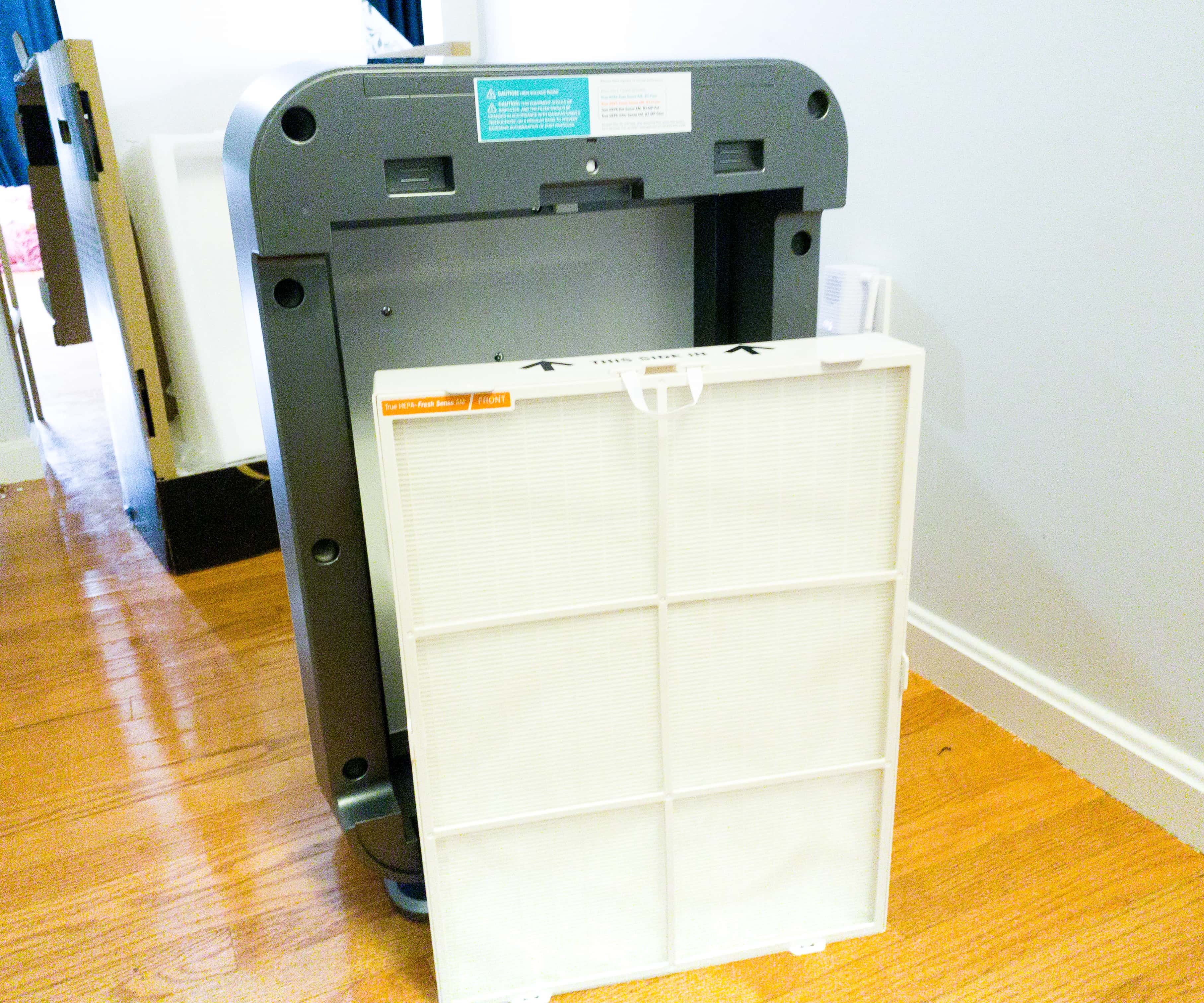 The filter has a 12-15 month lifespan with 3 stages of filtration process that captures up to 99.97% of molecular-sized particles. When purchasing your unit, you can also choose among 4 different types of filters: Pure, Fresh, Pet, and Heavy Odor. Alen uses High Efficiency Particulate Air (HEPA) air purifiers. It's said to be the most effective filter technology on the market.
Only HEPA air purifiers can remove a significant amount of allergens and pollutants from the air—up to 99% of airborne particles as small as 0.3 microns in size.
This filter also has an antimicrobial layer that captures and eliminates the growth of bacteria and mold spores while providing the household with clean, fresh air! HEPA air purifiers can't completely protect anyone from viruses, according to Alen, but they can help with virus prevention. It can be used as an extra protective measure to help you maintain a healthy immune system. Also, Alen's HEPA filters can capture a portion of airborne virus-sized particles but they say that tests to confirm if it can capture COVID-19 are still underway.
When replacing filters, Alen suggests to use gloves and wear a mask for personal protection. Pull the filter from the unit and put it into a trash bag, then tie the bag. You can use a vacuum cleaner to clean the prefilter and do not have to replace it. I've done that – cleaning air filters and vacuum cleaners is my duty, because of my husband's terrible allergies!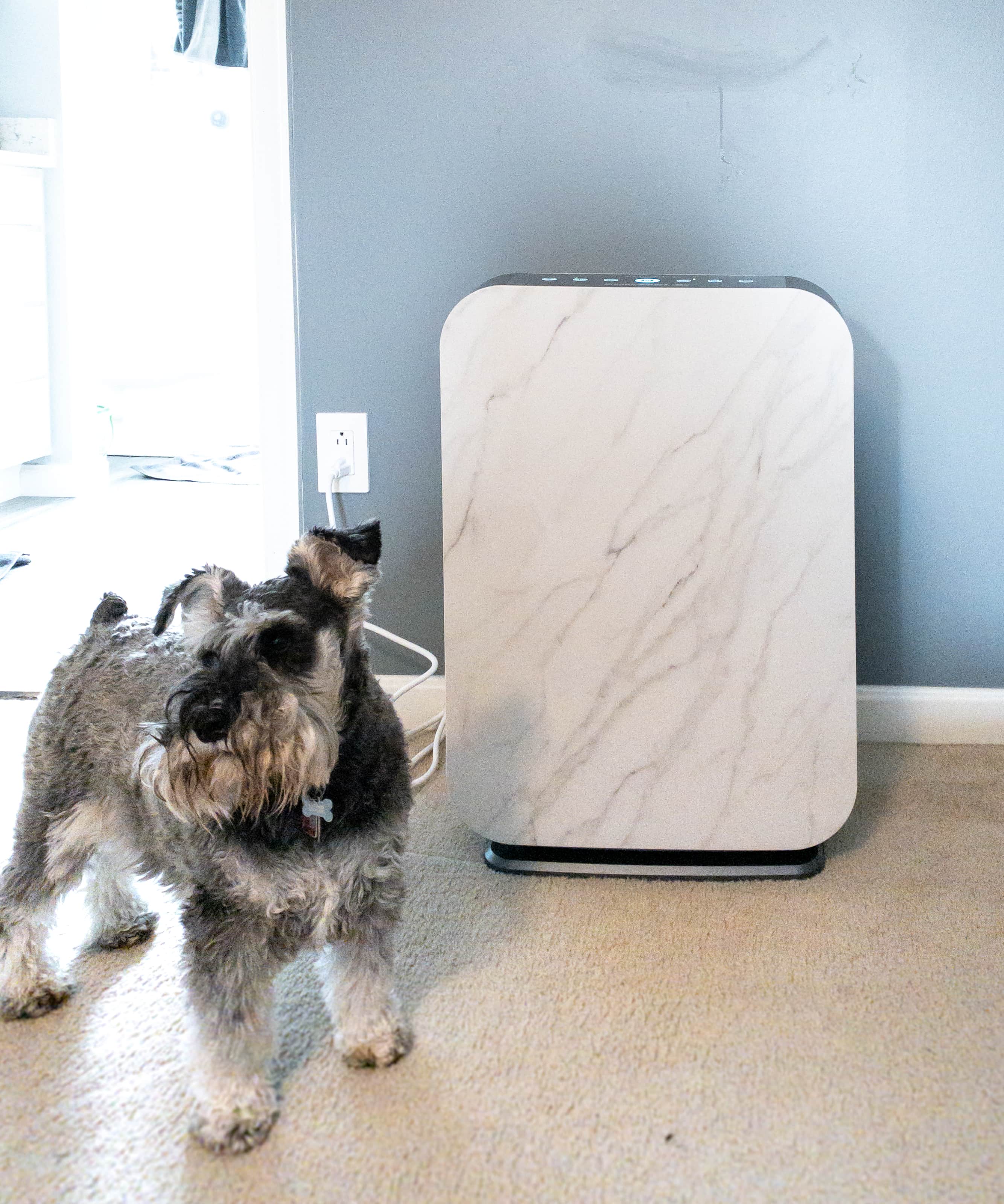 This purifier stands at a little over 2-feet tall. It can accommodate any space up to 1,300 square feet with a very low energy consumption at only 45 watts on turbo speed settings. Another interesting feature of Alen air purifiers is their ozone-safe ionizers. Certified by the California Air Resources Board, it produces ozone emission concentrations less than 0.050 parts per million. This is another reason why I selected this air purifier!
An Ionizer is an electrical device which emits positive and negative charges into the air, causing particles to stick together and become larger. This process allows for Alen True HEPA Air Purifiers to catch a larger number of airborne particles more easily.
It's so easy to use! Simply plug it in, set your desired settings, and let it do its work! If you're looking for an air purifier for virus protection, Alen suggests choosing the size of the purifier that matches the size of the room you will put it in, to assure a sufficient volume of airflow to capture airborne particles.
This air purifier features a 5-fan speed option. It's insanely quiet even on turbo. It's so quiet that it's an order of magnitude quieter than any other filter I have in my home even on the lowest setting.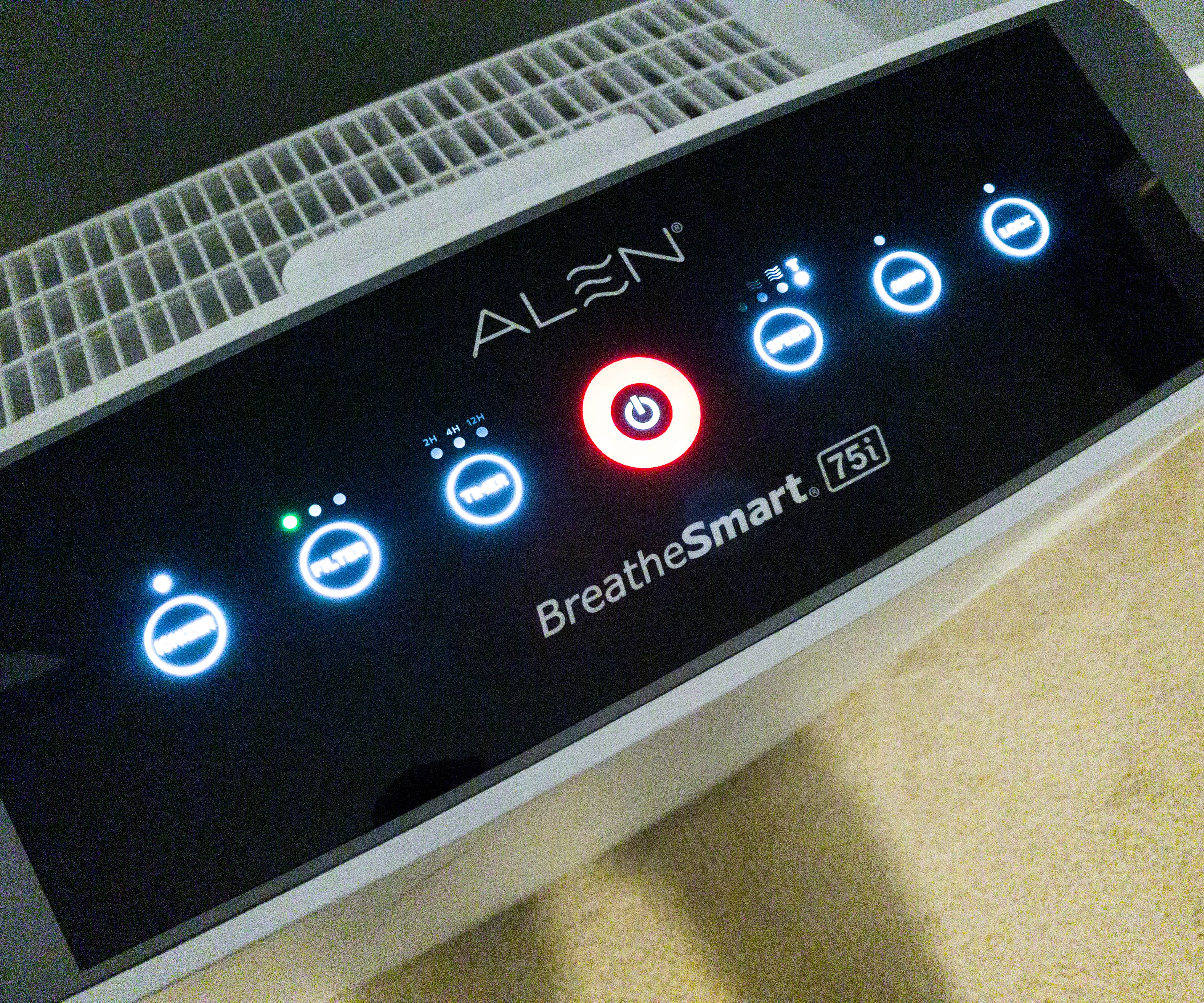 It also features a unique laser smart sensor that detects airborne particles and auto-adjusts with the changes in the environment. LED color display allows you to see your air quality at a glance. Blue means excellent, green is good (low levels of particles), orange is fair while red means poor, and the purple for bad air quality (high levels of particles). It totally turns red or even purple if I use an aerosol. I tested it!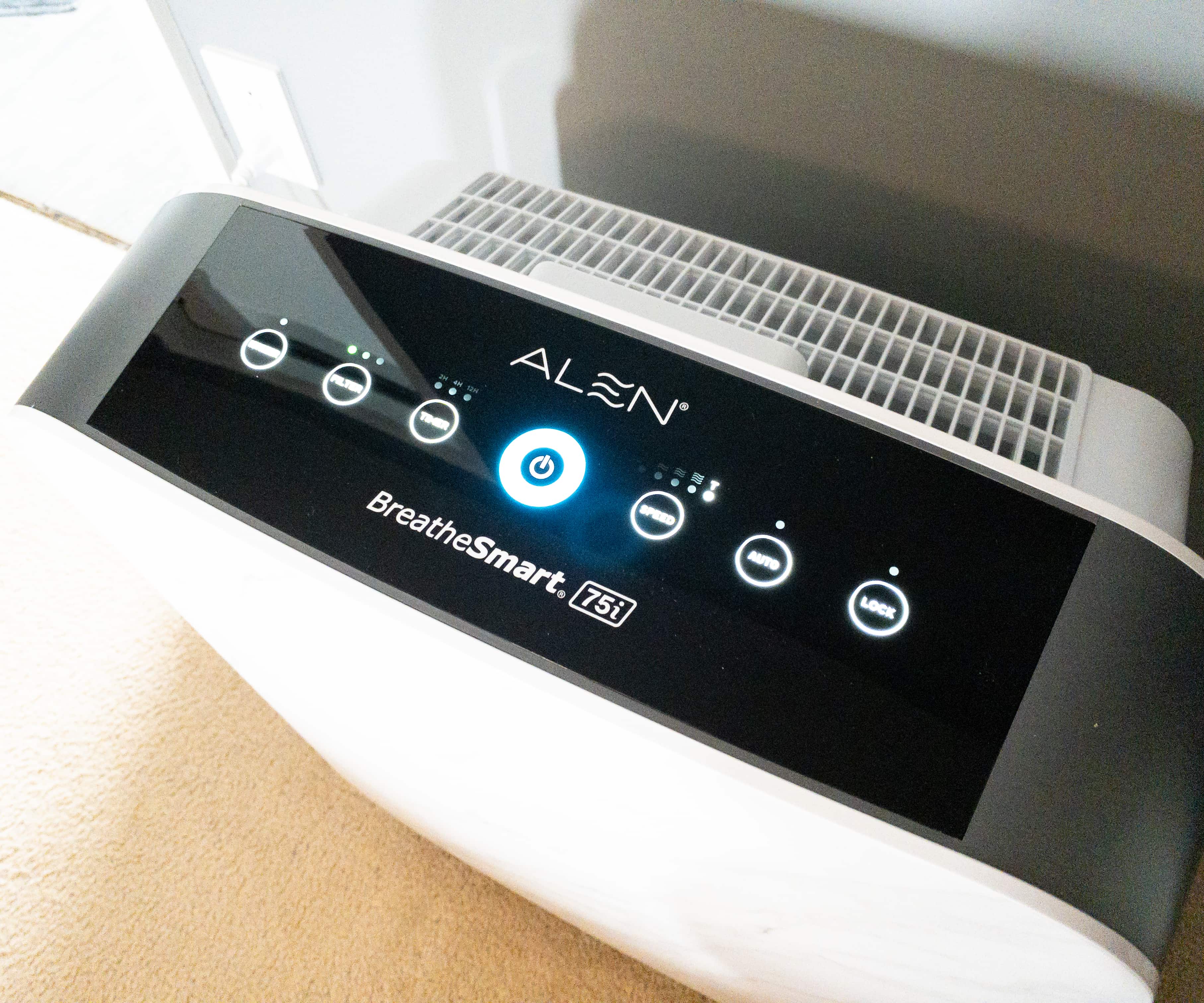 A while ago, our sensor was a red color and after a few minutes, it turned to blue which means our air is now in excellent quality. Love it!
It's great to have an air purifier at home, as it helps get rid of airborne allergens and other irritants. This one exceeded our expectations! It's impressive that they use HEPA filters, one of the best air purifying technologies there is. It was quick to set up, we didn't encounter any problems and it worked right away. It's also easy to use and maintain. We have been running this filter for over 2 months and I have cleaned the pre-filter once – so much dust! It really improves my husband's allergies! Another thing we liked is its overall look. It's pretty sleek and stylish, with the panel design easily fitting into our home's aesthetics. If you're looking for a nice air purifier that will give you a bang for your buck, you might want to consider this one!