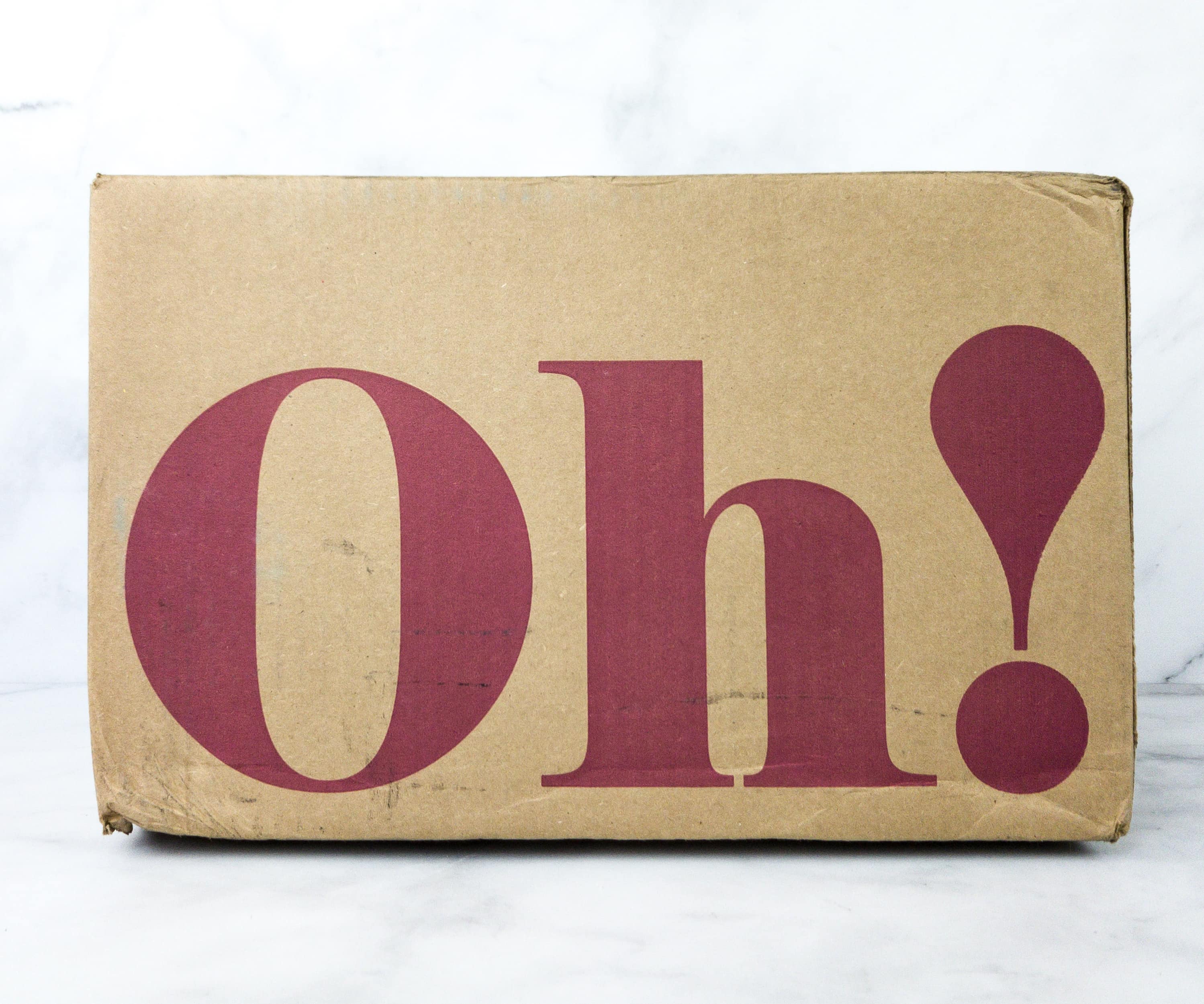 Vine Oh! is a quarterly subscription box and one of the first wine subscription boxes to include lifestyle items for women. Each seasonal box will include 2 bottles of premium wine, plus 5-6 full-size items that are fun, rejuvenating and delicious. Subscribers can choose their wine type preference: white wine, red wine, red & white wine, or sweet wine. Every box will have a retail value of $120 or more!
DEAL: Save $10 off + FREE extra bottle of wine + FREE shipping on your first box with coupon code HELLOWINE. For a limited time, use this same code to get an extra free bottle FOR LIFE!
This box, OH! HAPPY DAY!, is already sold out, but the Limited Edition Vine Oh! Summer Fun! Box is available now!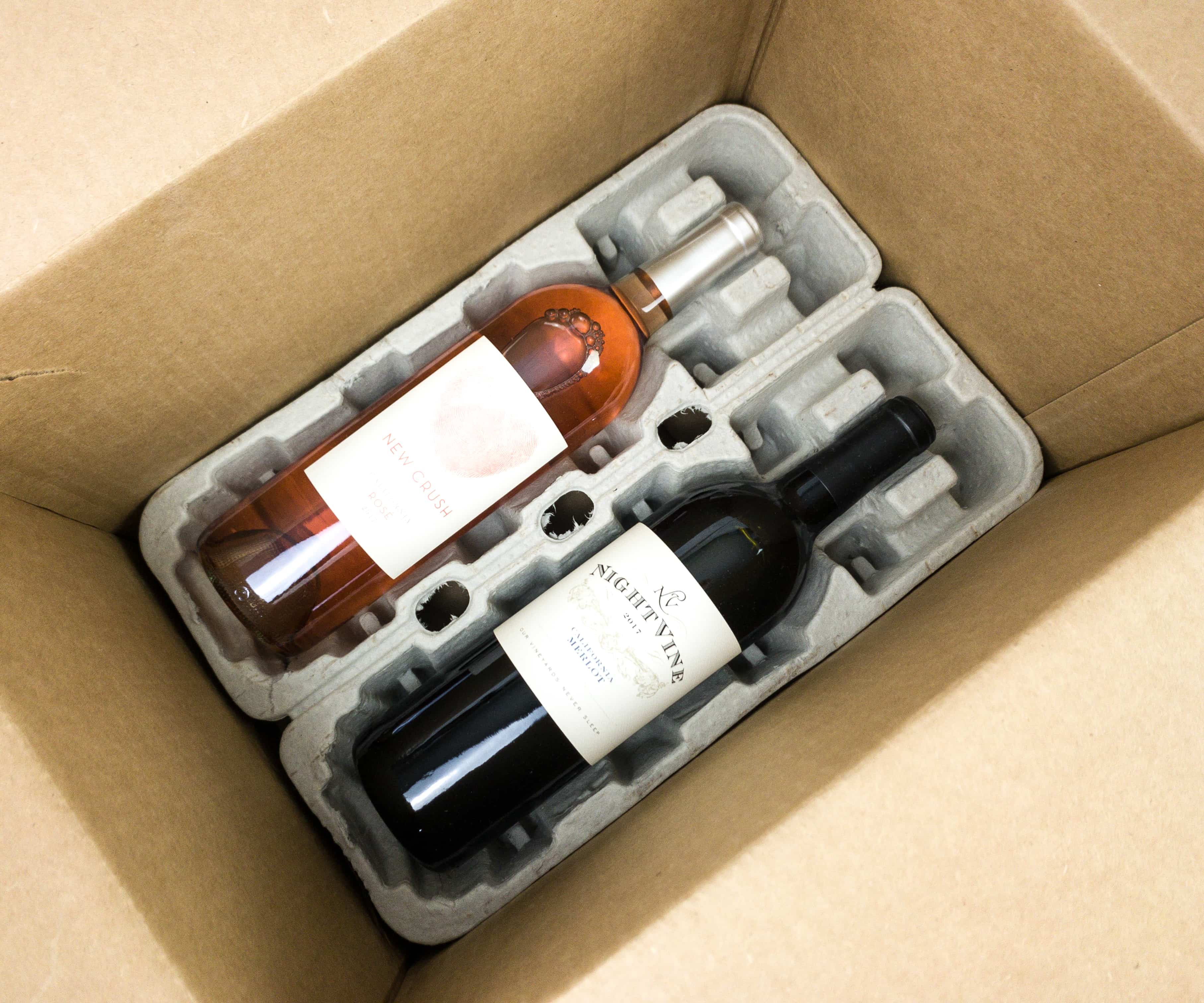 This box is also great for gifting! You can change the shipping address each quarter, so you can keep the first one for yourself, and then send the next boxes to friends or loved ones!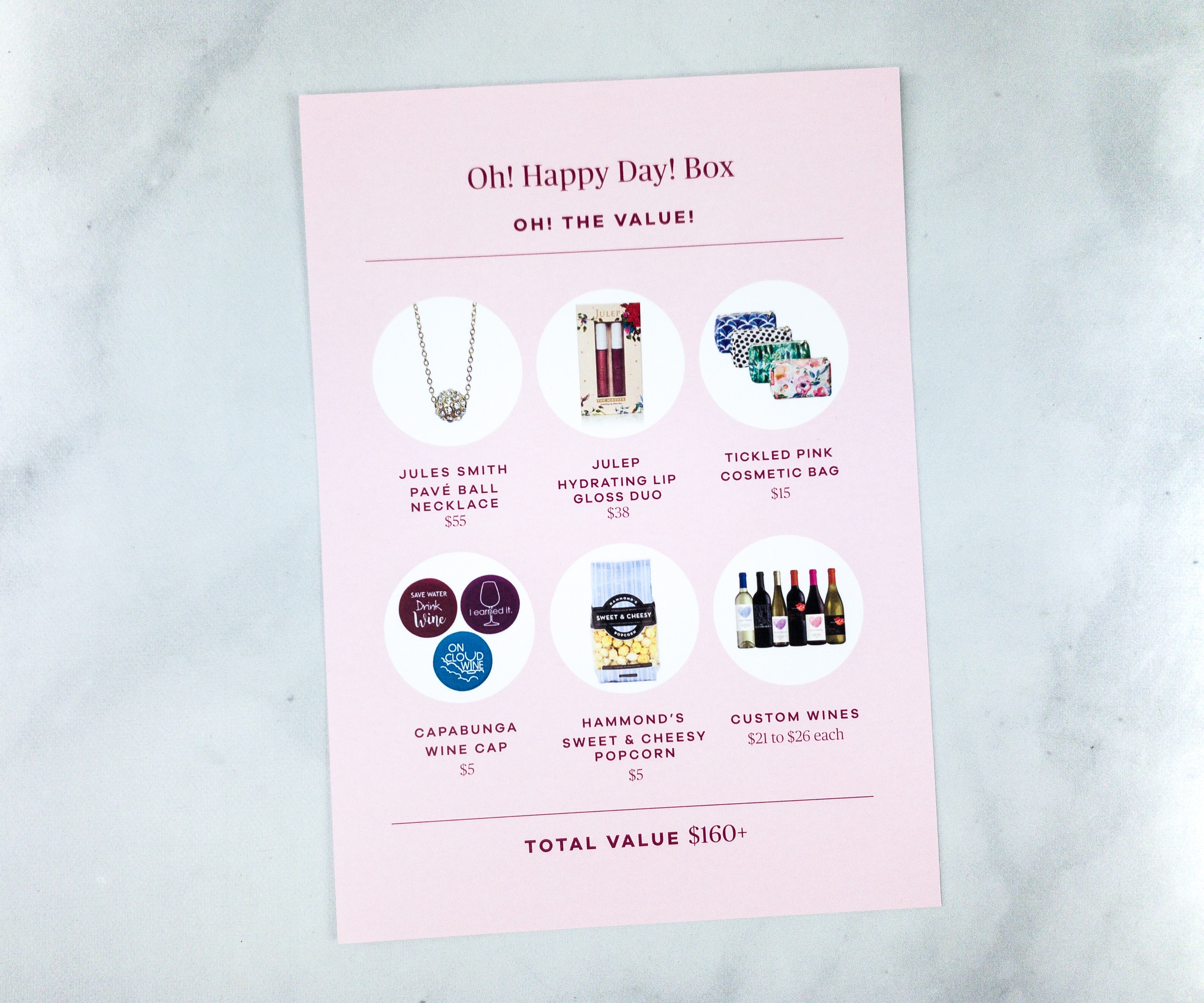 Of course, we got a list of all the items included in the box. This box's theme is Oh! La La!
The cards look so appealing with the loud pink exclamation point as the brand signature.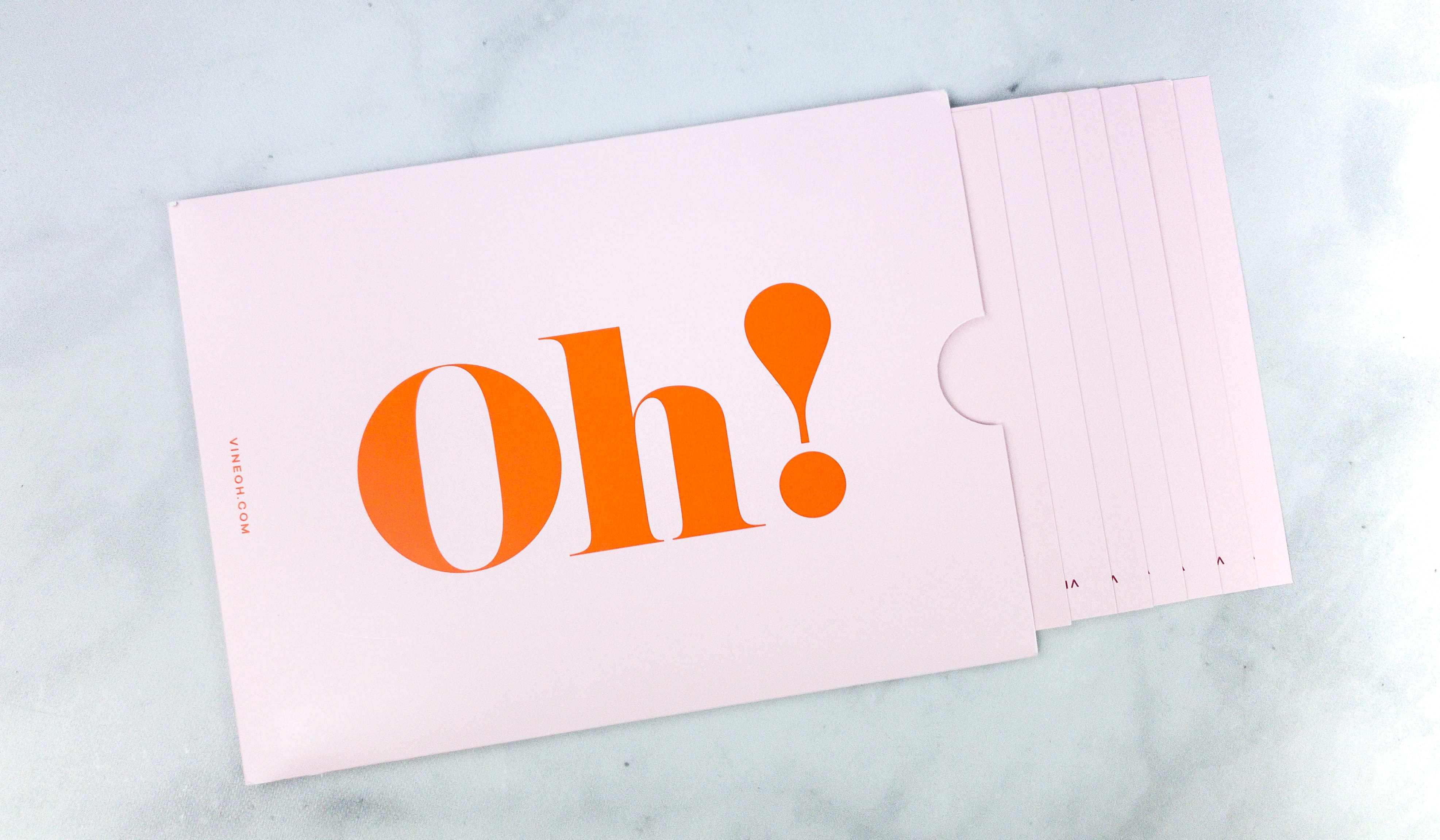 They came in this cute pink sleeve.
The cards also have coupons for Vine Oh! subscribers!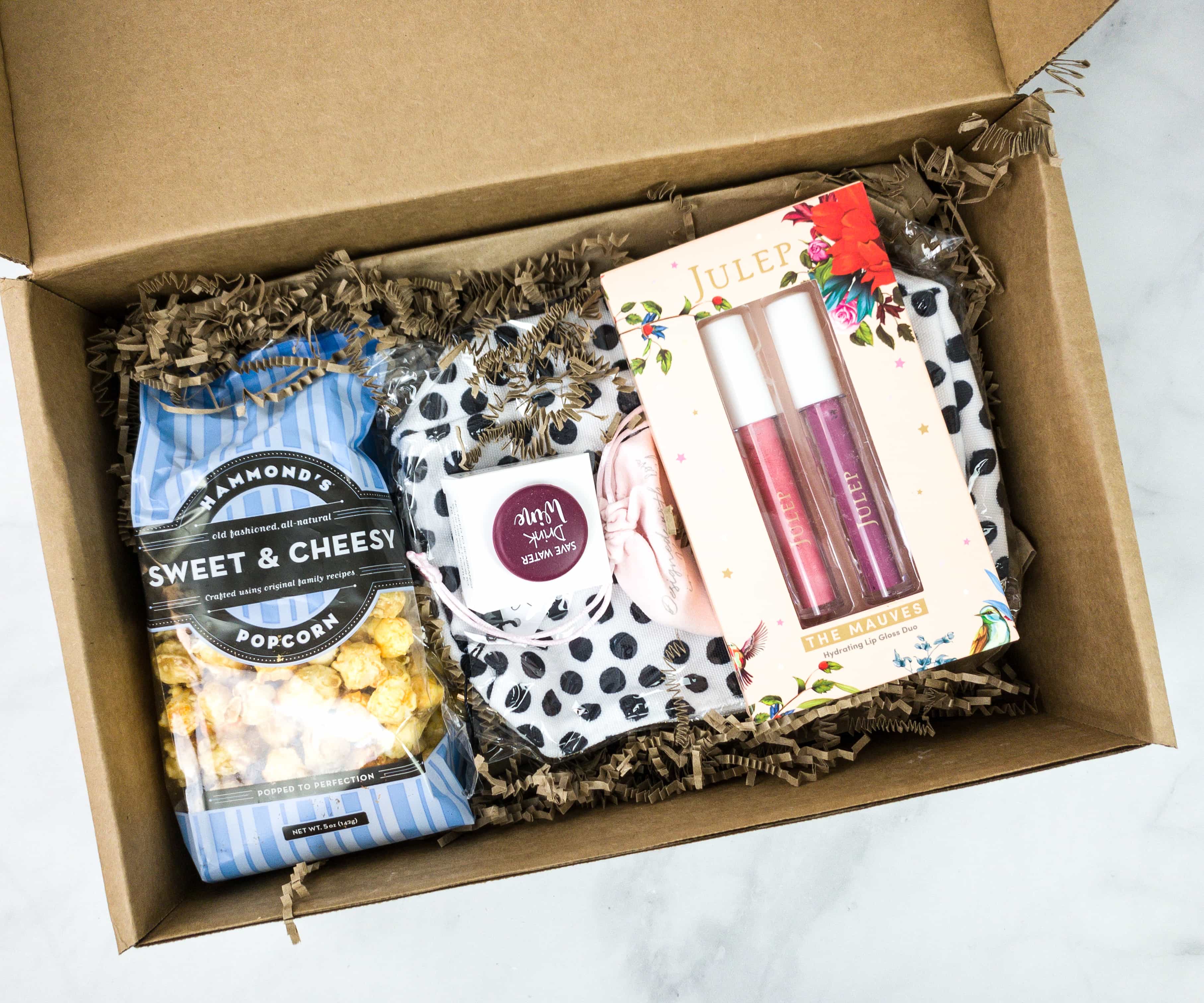 The box is filled with brown squiggles to protect the items inside!
Everything in my box!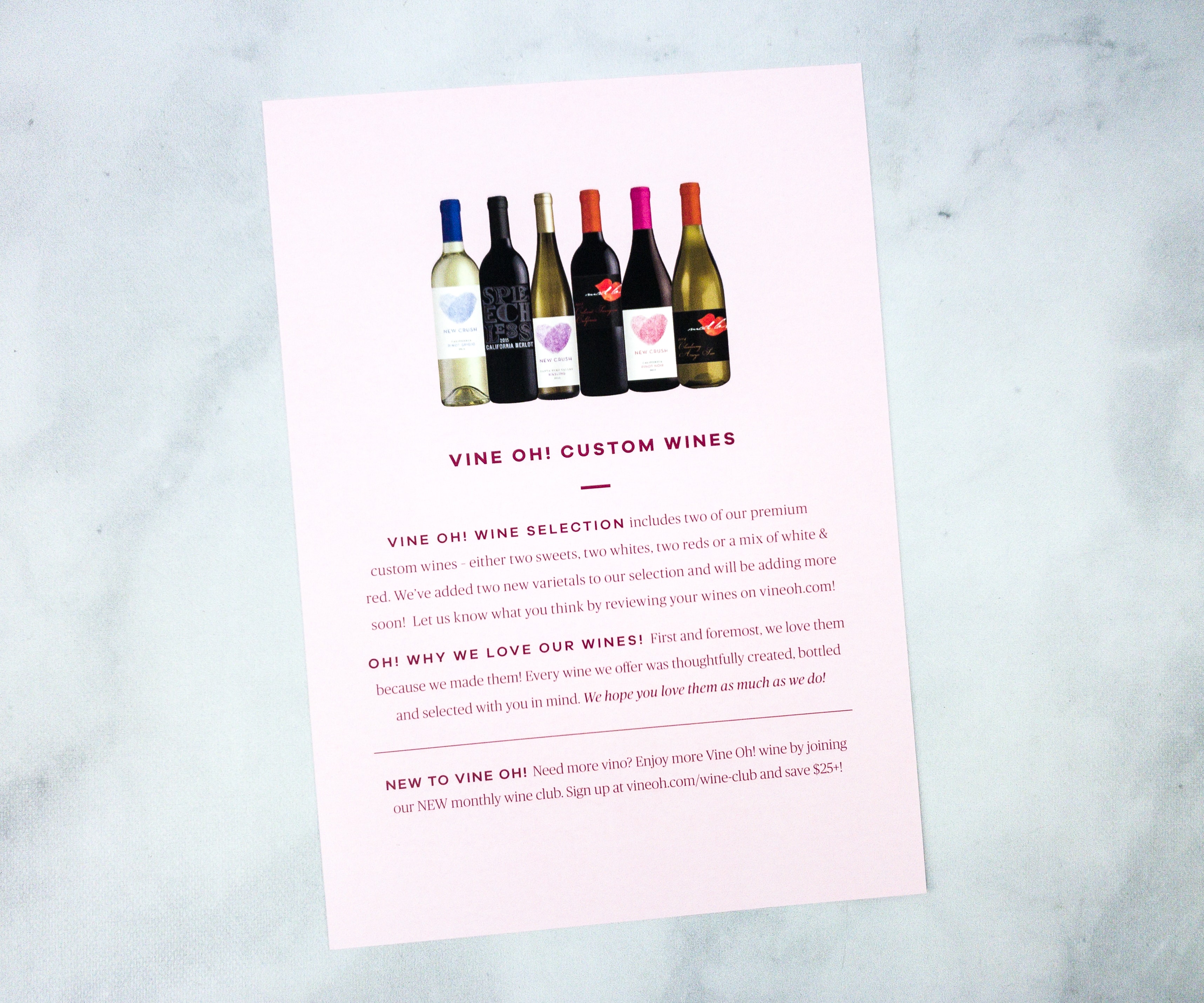 This card discusses Vine Oh! Custom Wines.
VINE OH! WINE SELECTION includes two of our premium custom wines – either two sweets, two whites, two reds or a mix of white &red. We've added to new varietals to our selection and will be adding more soon!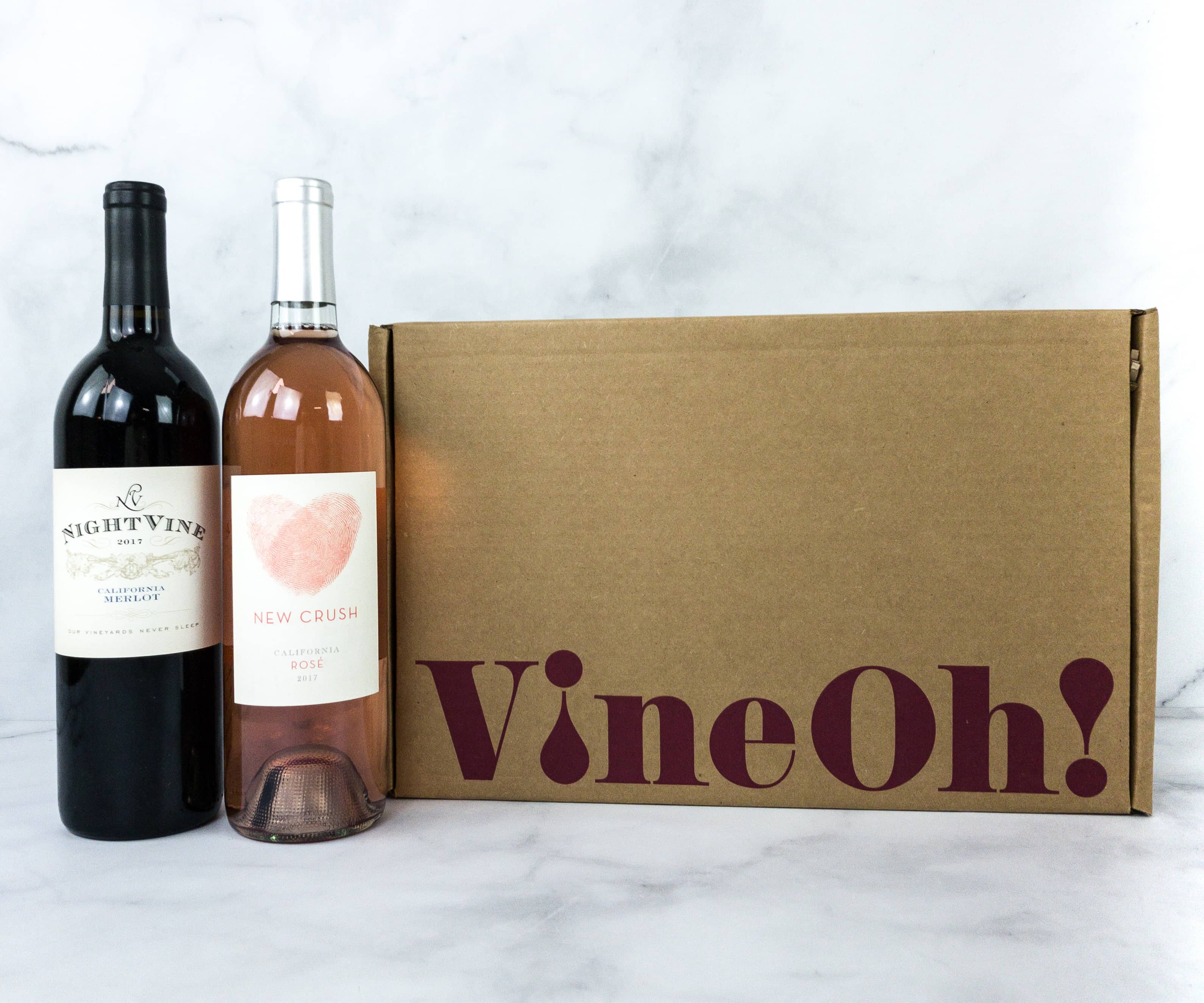 These wines look so good I can't wait to try them!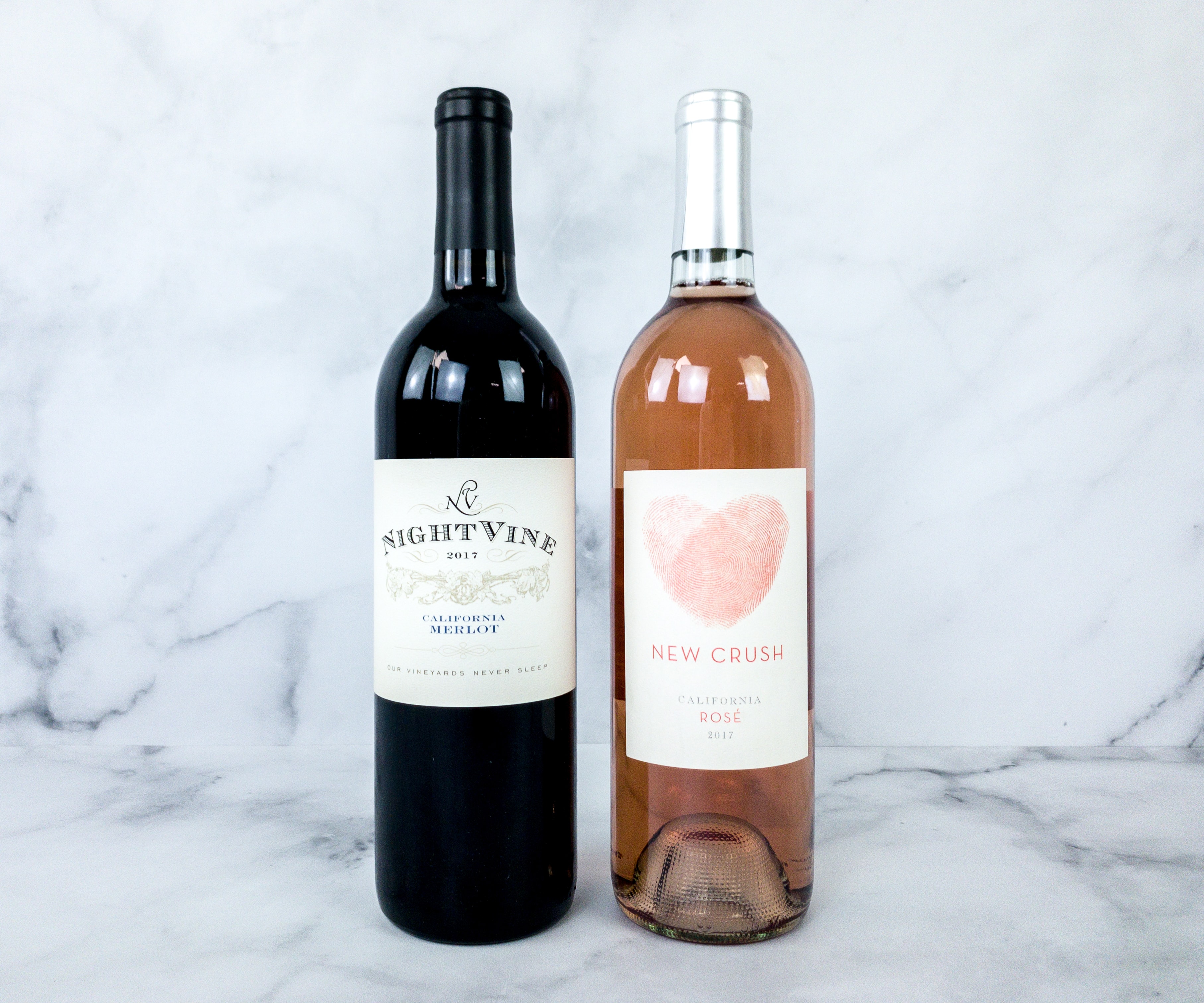 This month, I got one bottle of white wine and one bottle of rosé!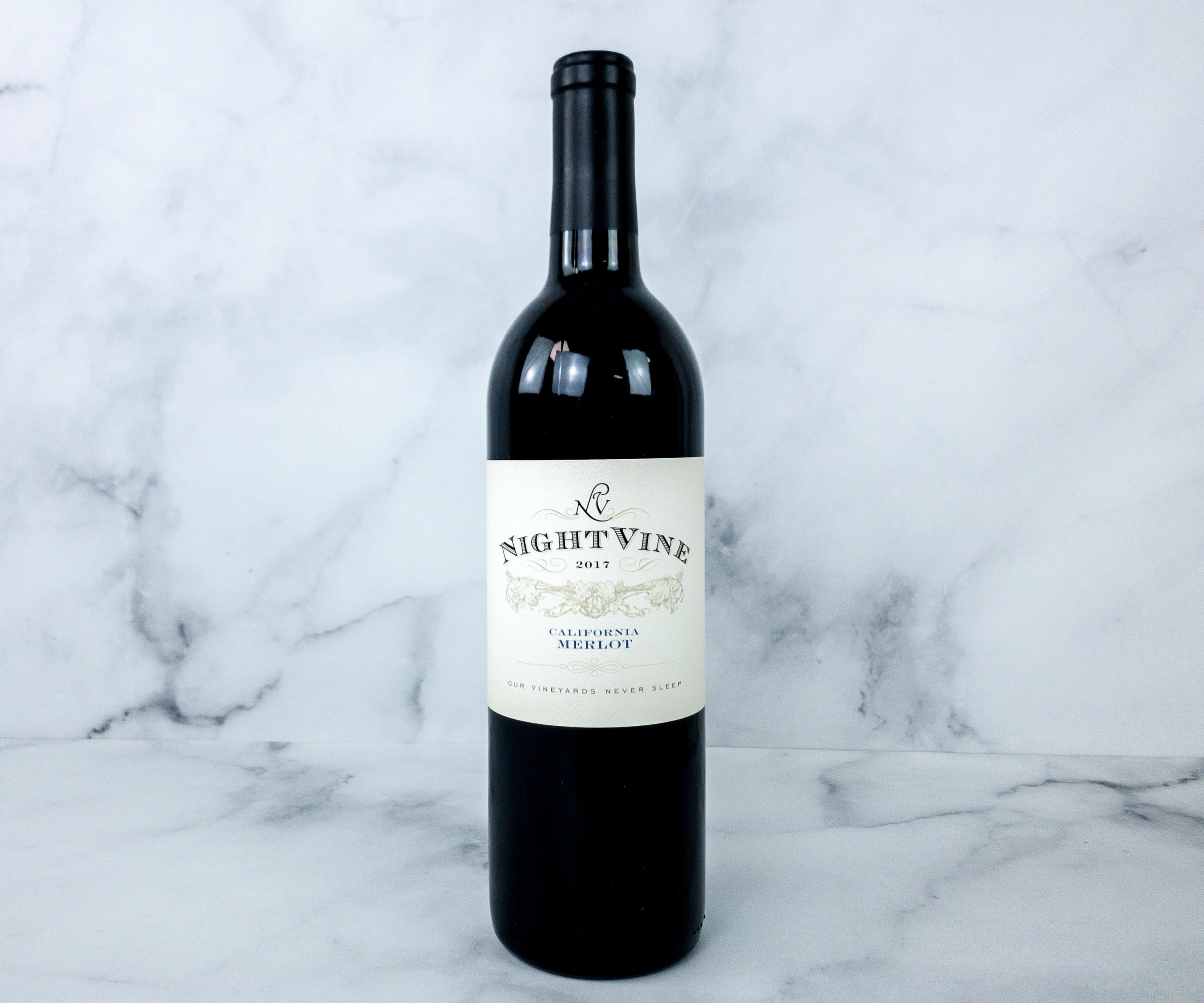 Night Vine California Merlot ($24) This wine is all about deep flavors. With a spiced mix of woodsy notes and just the right fruity hint, this one is a great choice when you want to relax and calm your senses! Every sip is a delectable experience on its own!
This wine pairs well with cheeses and cold cuts!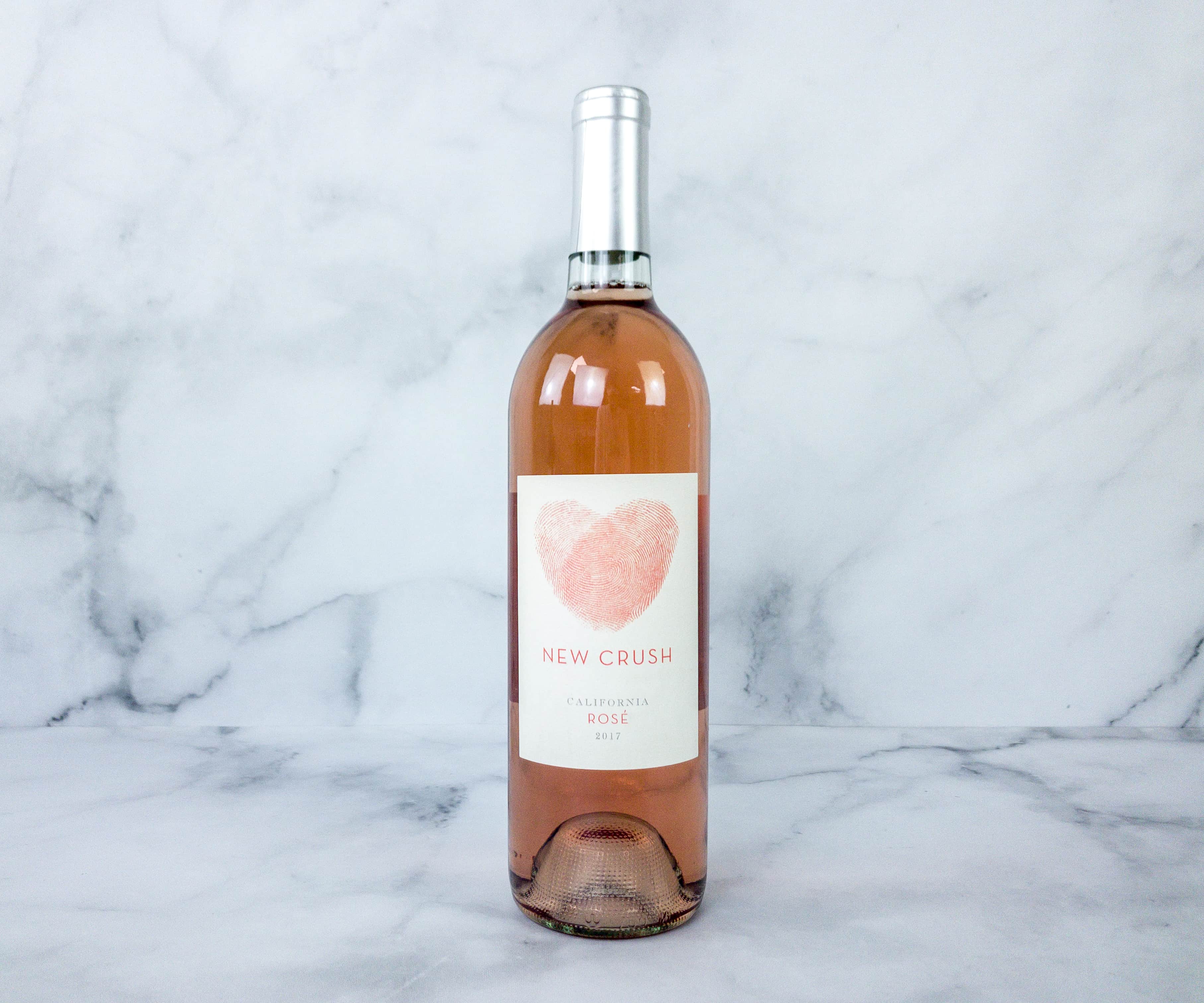 New Crush California Rosé ($24) I love me a good rosé and this one just takes the cake! It's a burst of deliciously fruity concoction! I can taste the juicy berries with every sip and it has a crisp finish. This is perfect for hot weather drinking!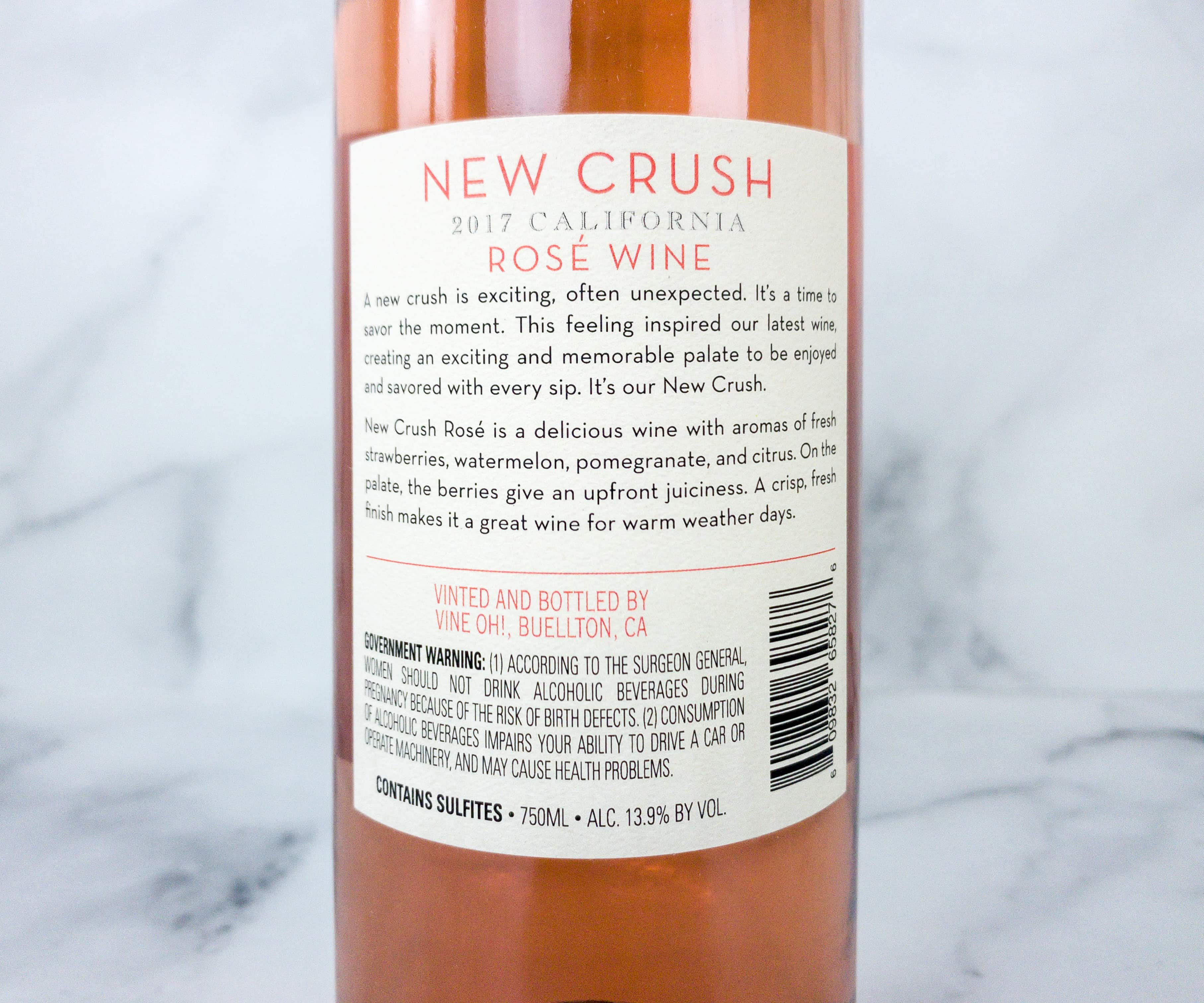 This pairs well with light salads or even light meals with rice or pasta!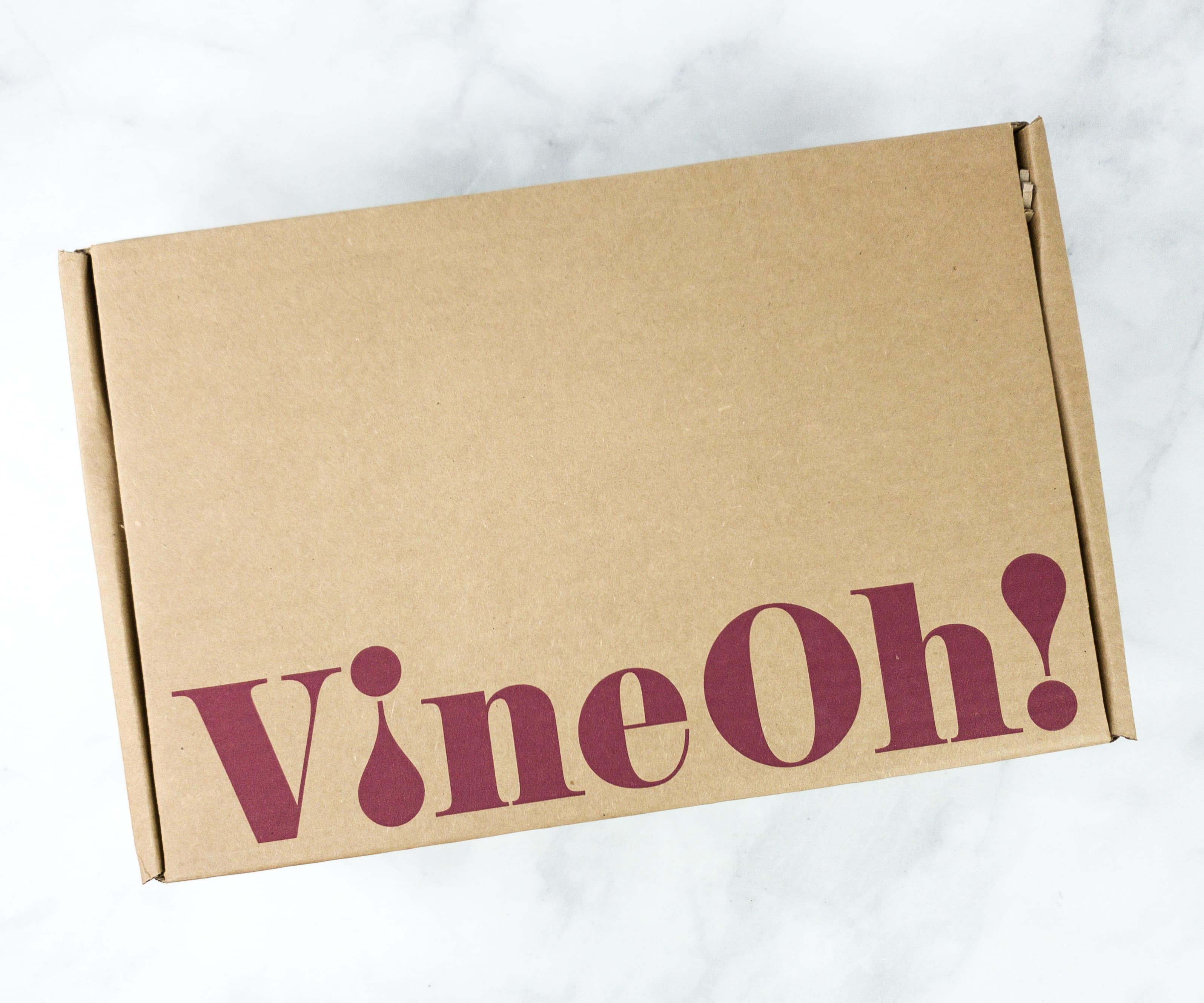 Now, we move on to the goodies included with this month's wine selection.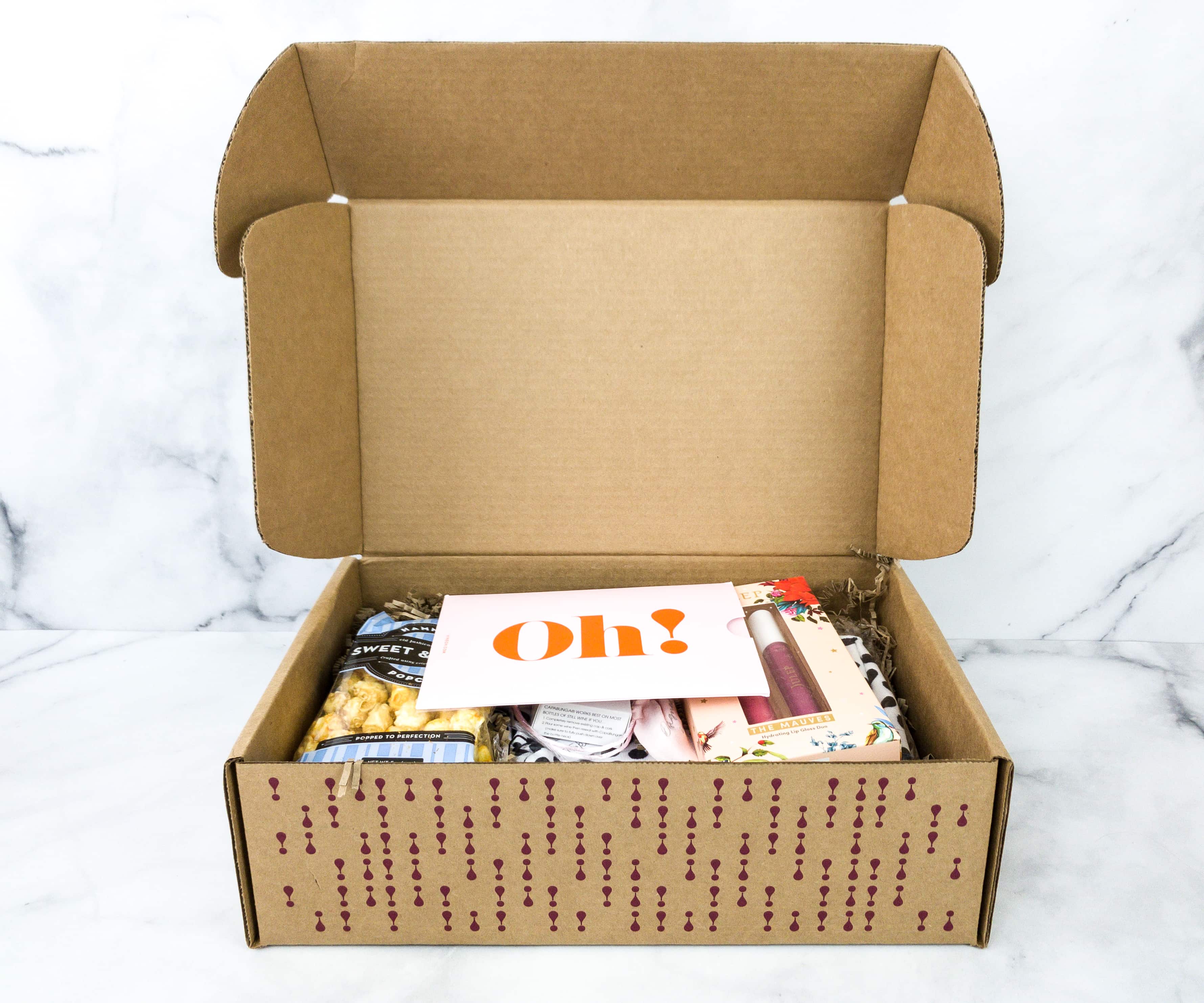 I'm so excited to dig in!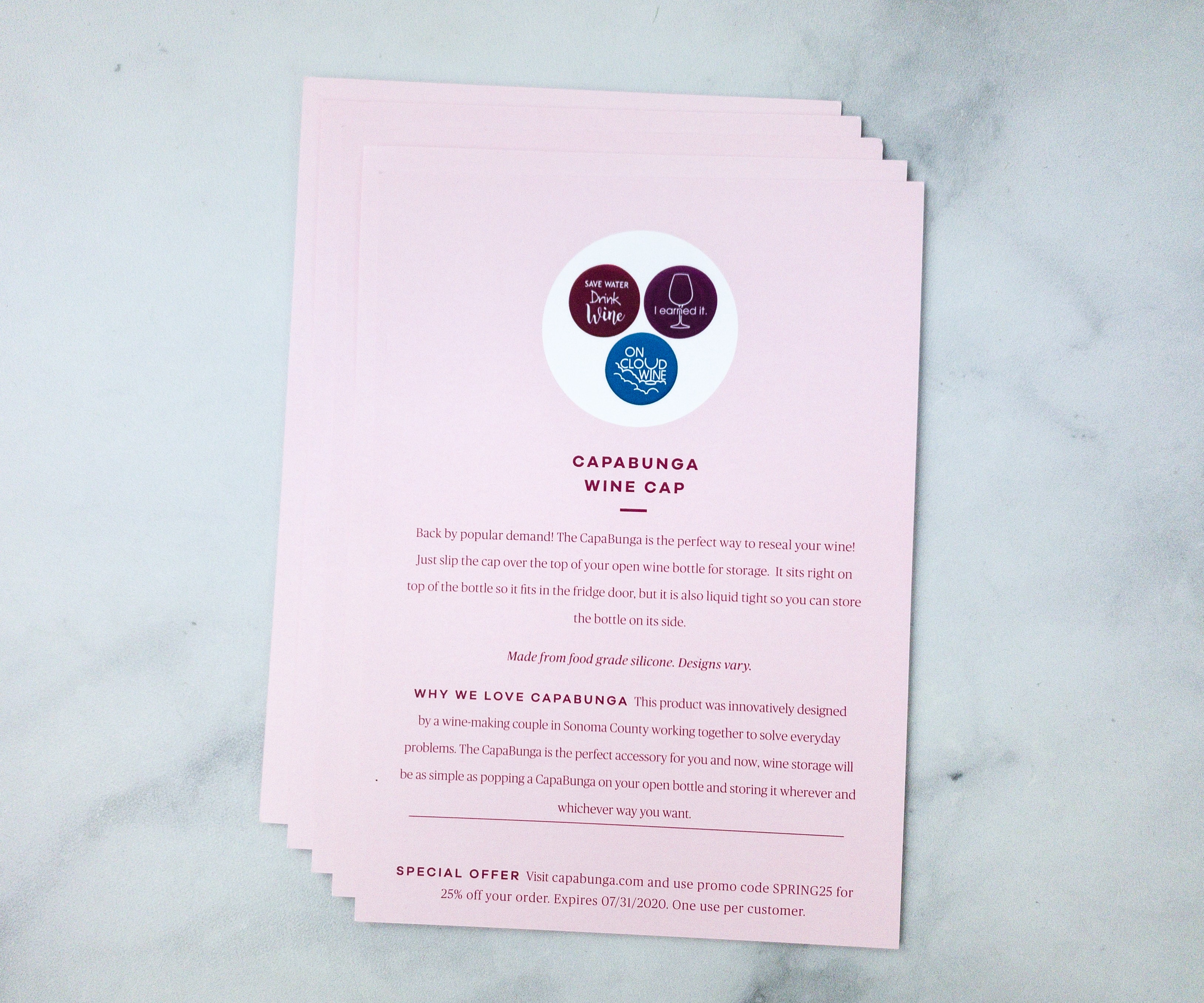 Capabunga Wine Cap ($3.98) With this wine cap, you never have to worry about the cork extending out and hitting the door, making it impossible to close the fridge!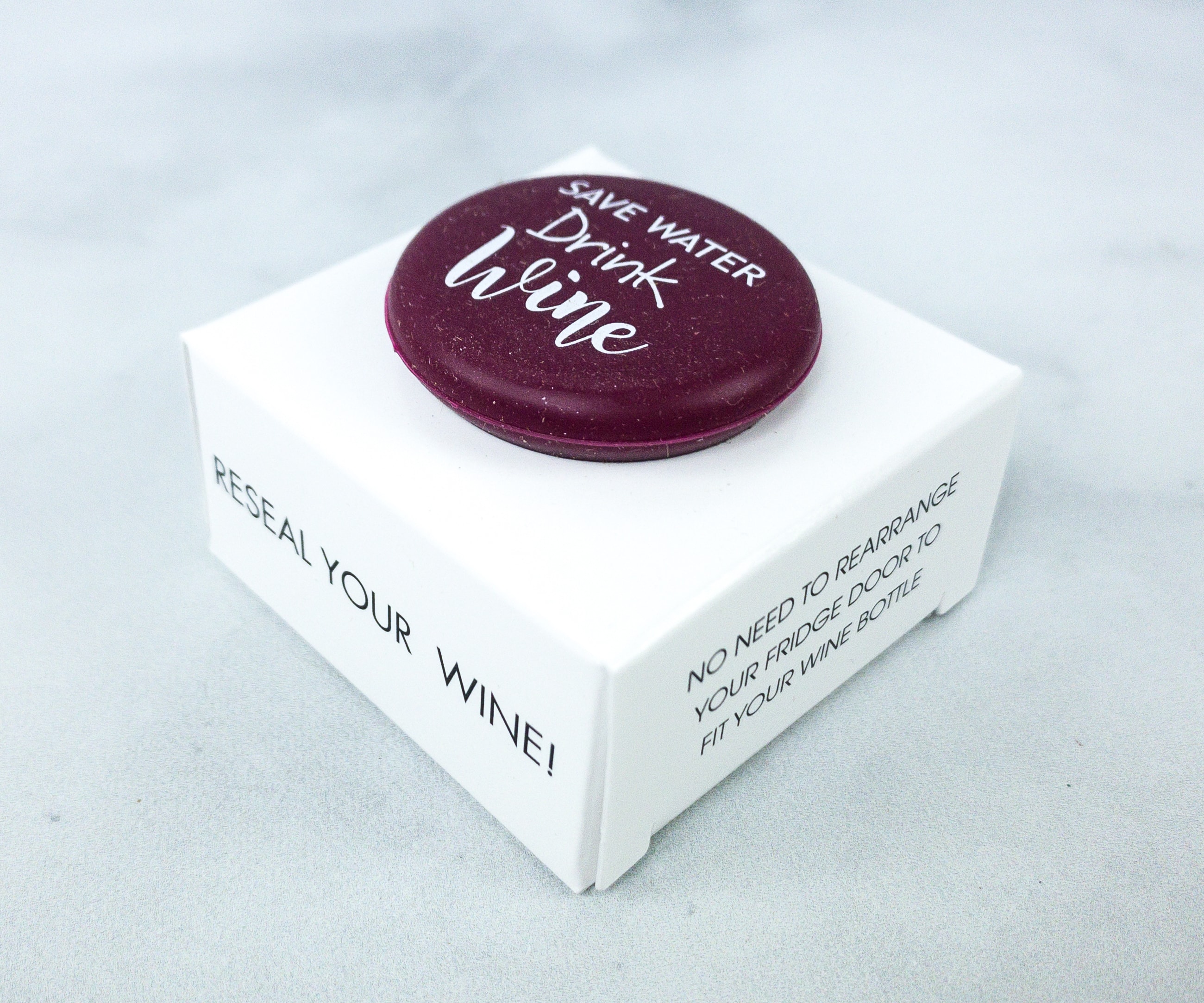 Made to resemble the bungs used to seal barrels during wine-making, this silicone cap ensures that the bottle is closed airtight, so you can store it on its side and even upside down without leaking.
There is a print on top of the cap saying "save water, drink wine" and I love it!
This fits virtually every wine bottle though it's not recommended for Moscato, Sparkling Wines and Champagnes.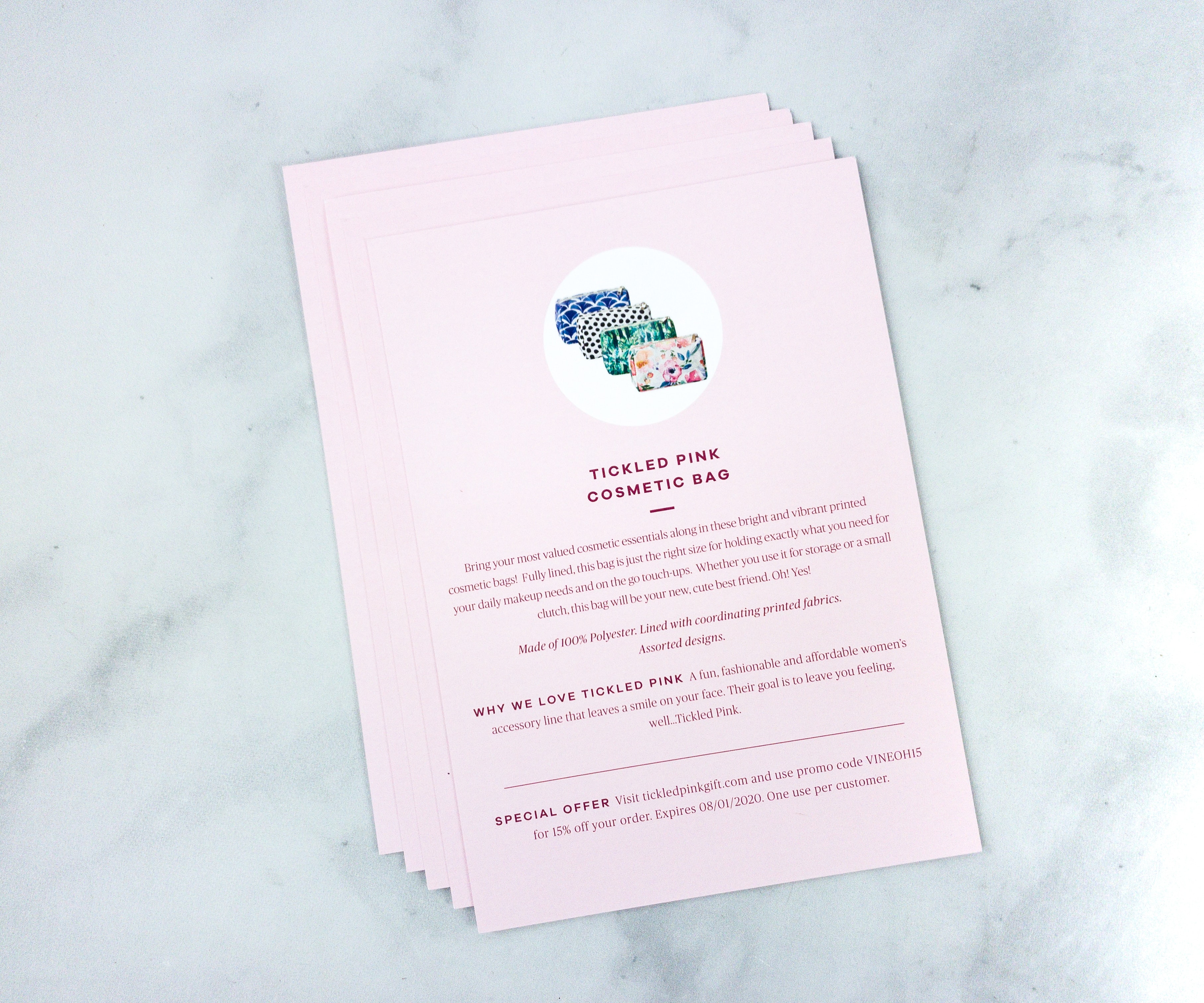 Tickled Pink Cosmetic Bag. There's never enough pouches for organizing cosmetics, and this one is a new favorite of mine!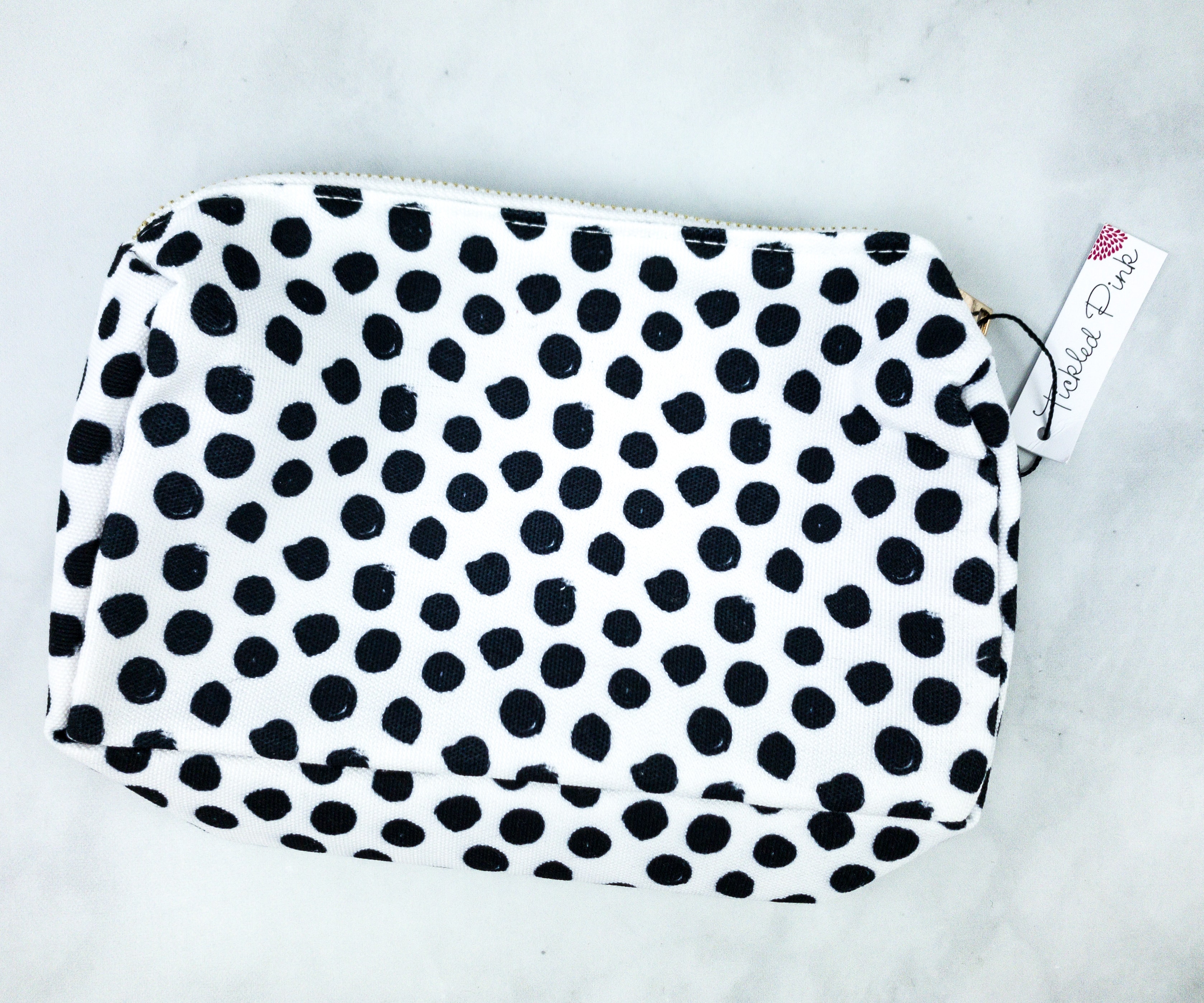 I love the black and white polka dot exterior. The gold zipper and red inner lining give it a more elegant look!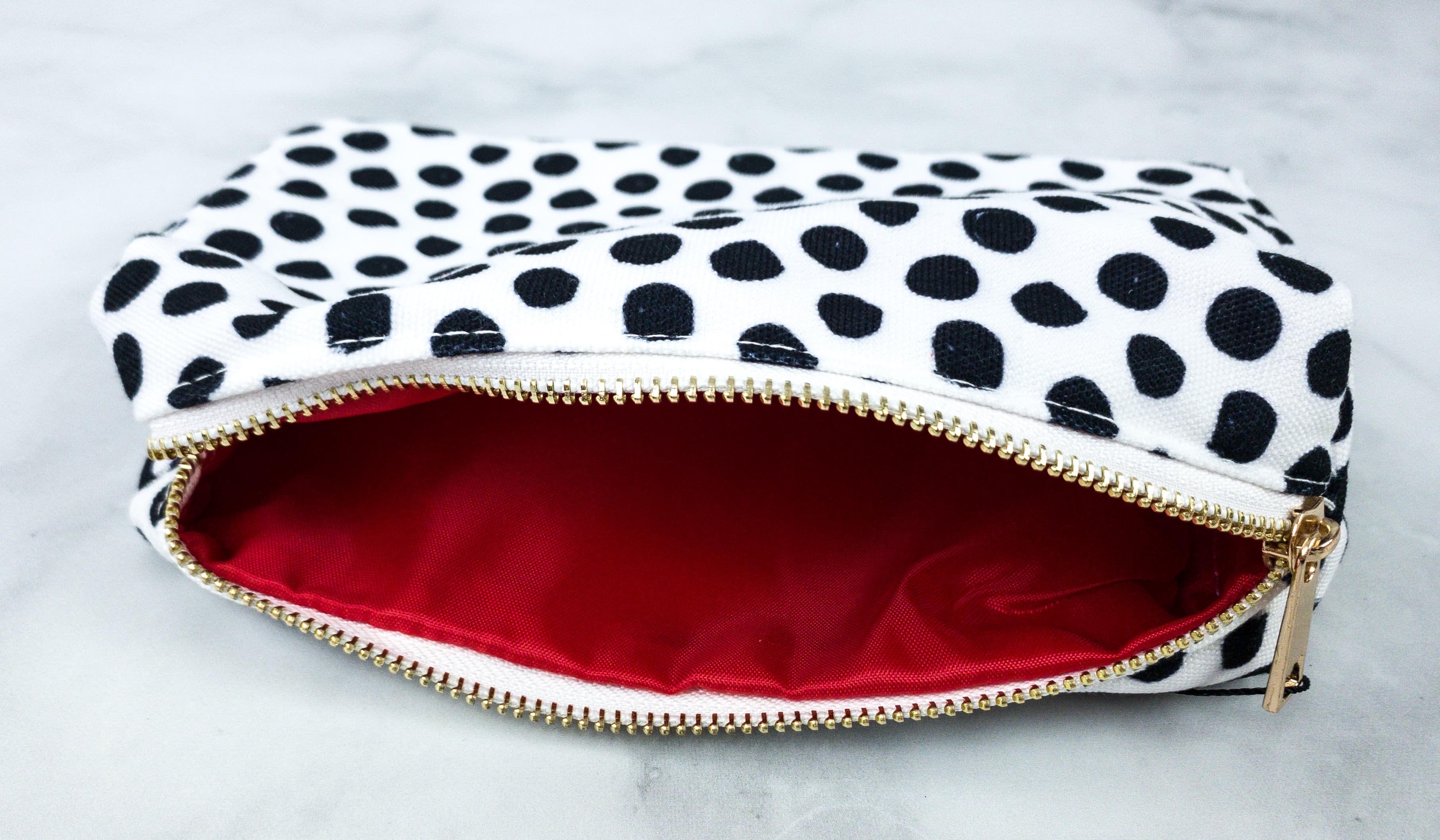 This pouch is also spacious so it can fit your makeup essentials, and even trinkets when traveling.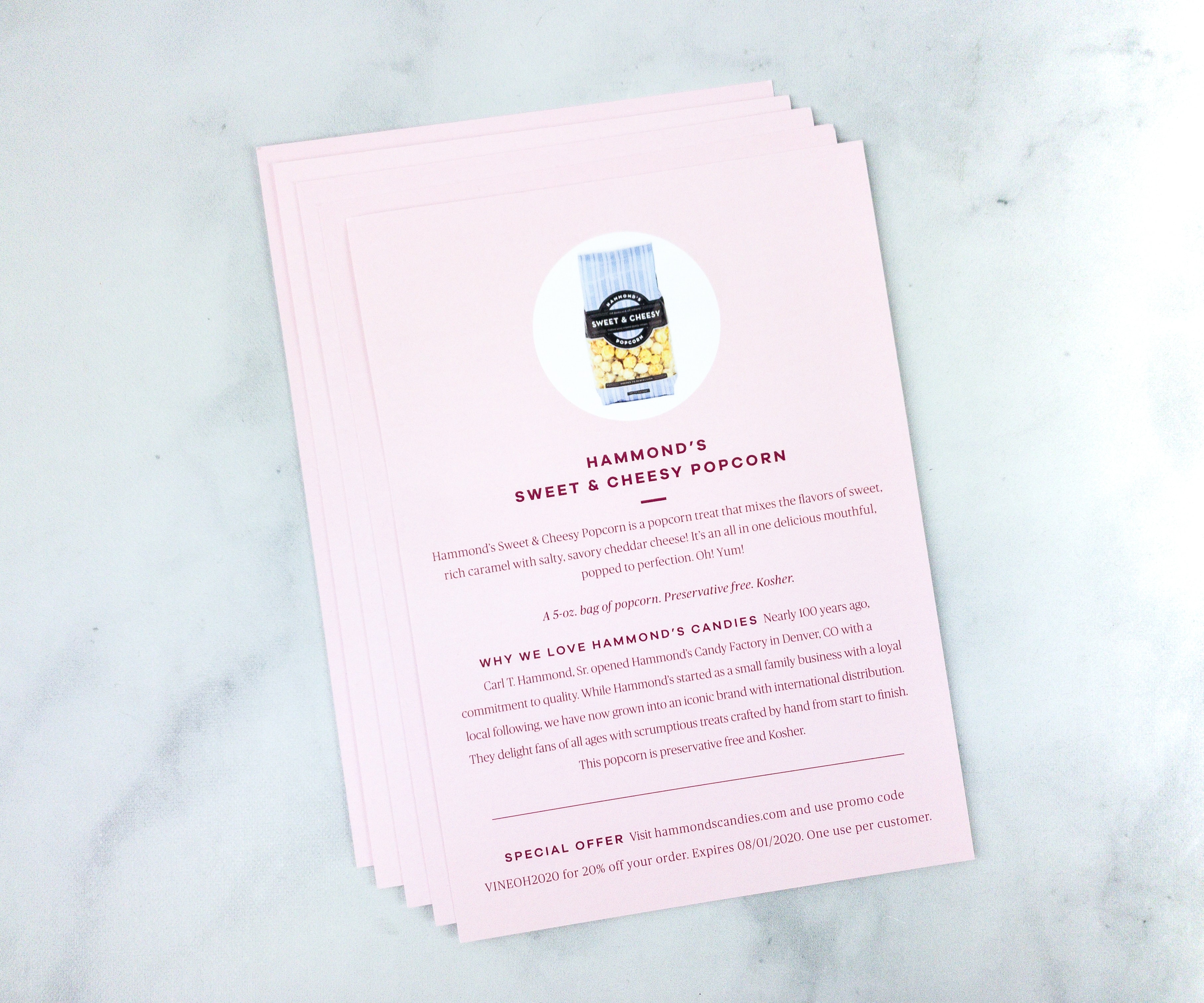 Hammond's Sweet & Cheesy Popcorn ($4.95) It's a sweet and cheesy popcorn that goes well with rosé!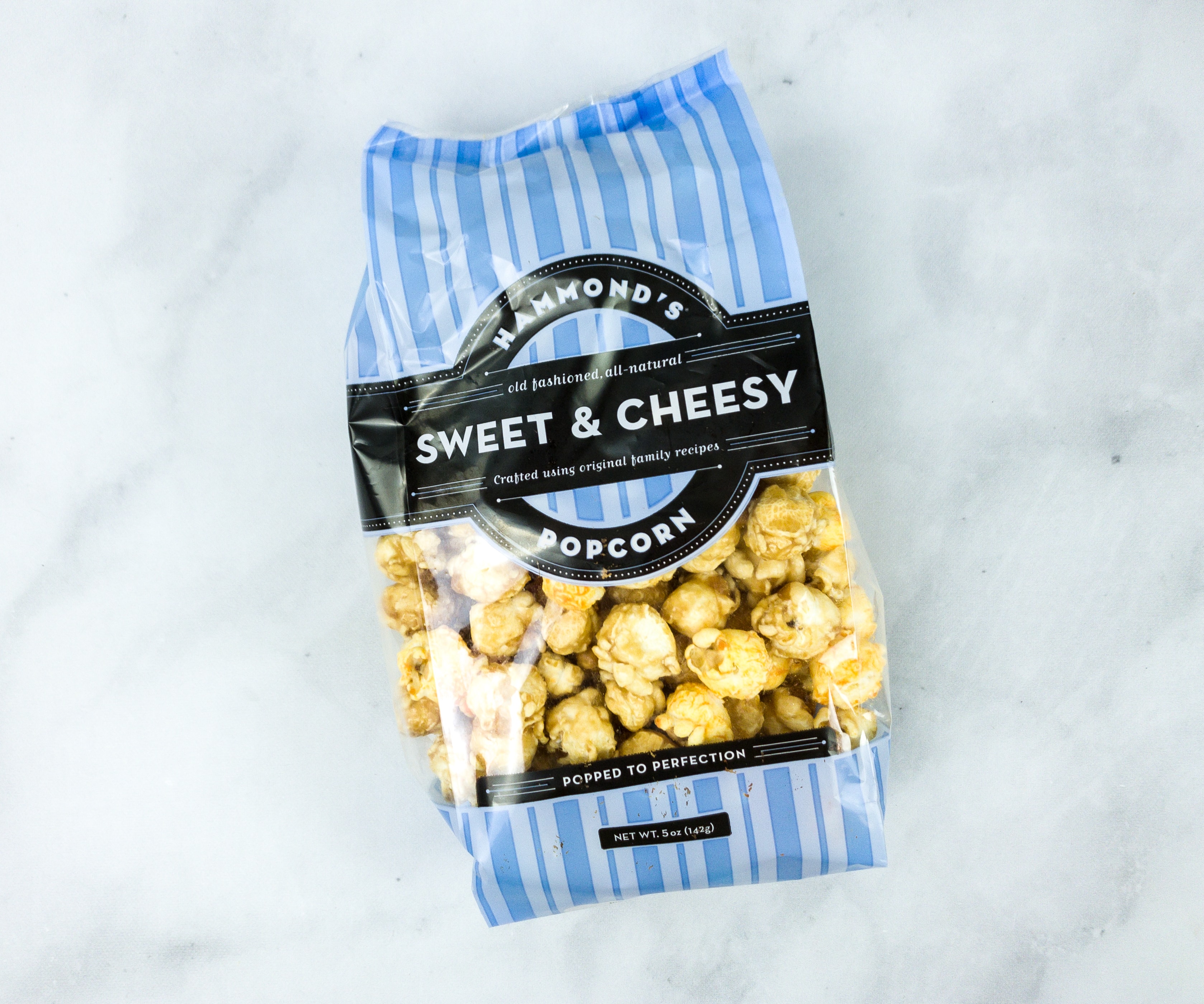 Each piece was popped to perfection, and they were tender!
Ingredients include cheddar cheese, sea salt, sugar, and butter. This popcorn is even gluten-free!
The sweet and salty flavors are well-balanced. They coat each piece without being overwhelming!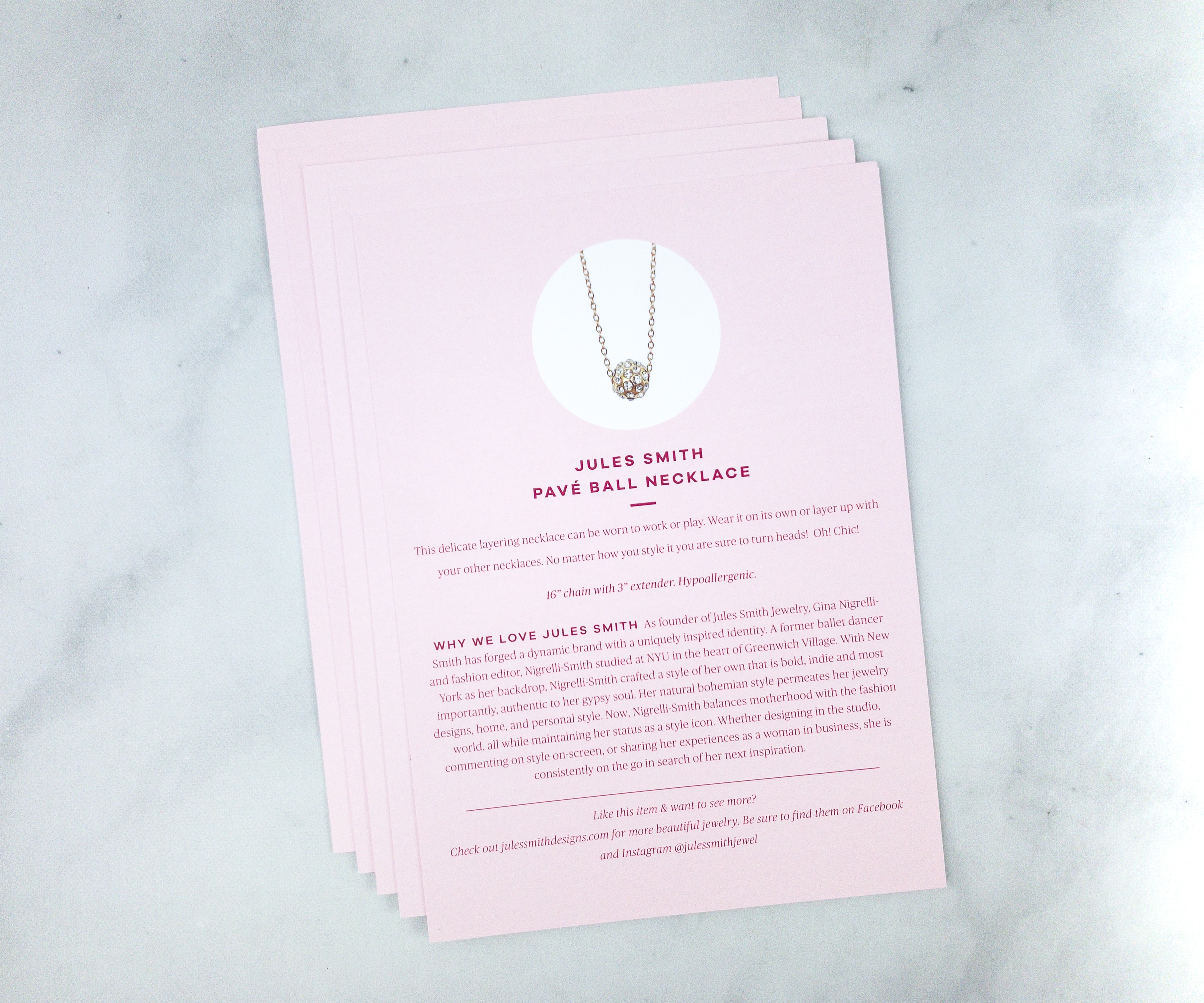 Jules Smith Pavé Ball Necklace. This piece of jewelry looks absolutely gorgeous! This necklace is dainty and can be worn with any outfit, even on a daily basis!
It came in a small light pink drawstring pouch to keep it safe from scratches and such.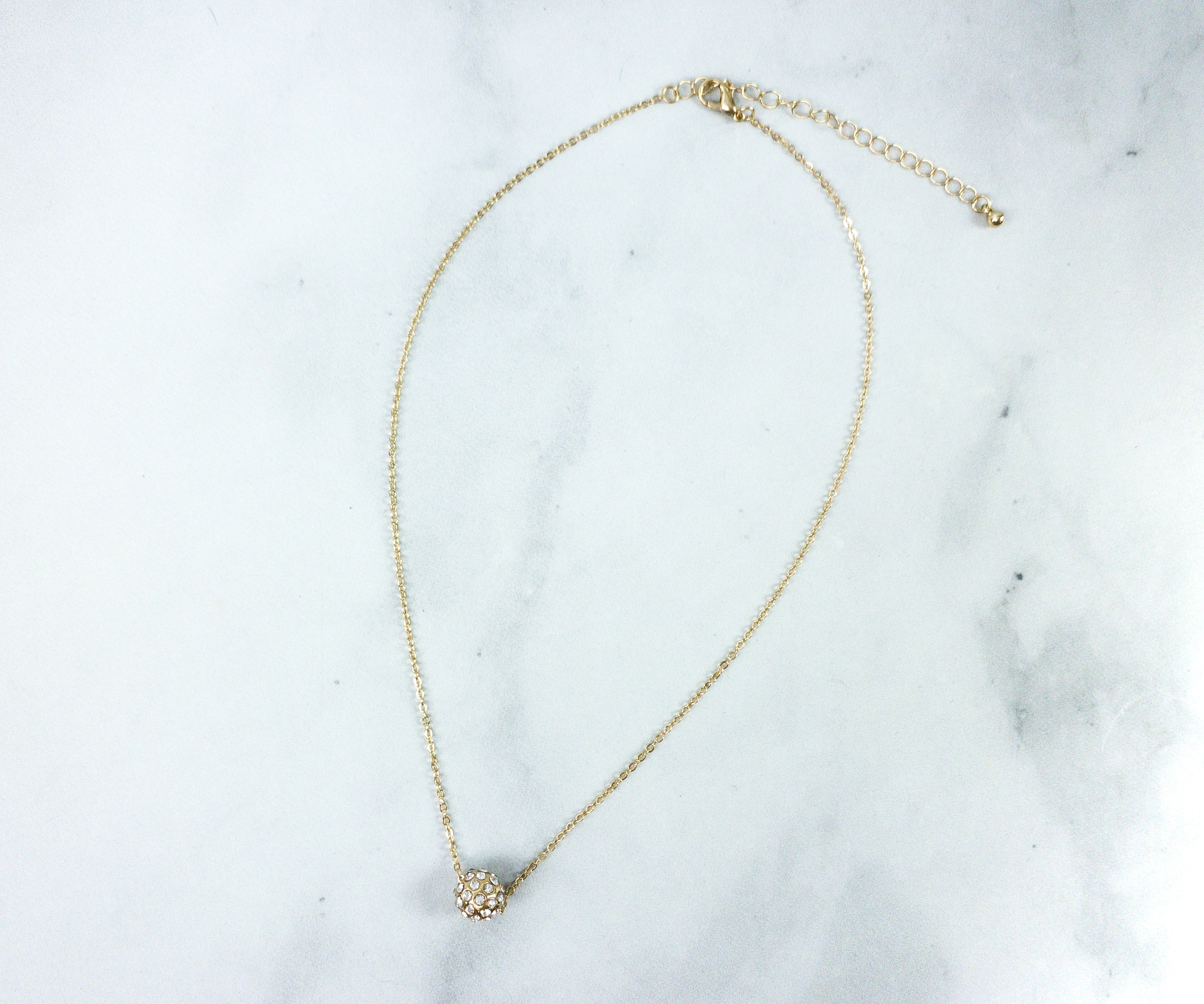 The necklace is simple yet stunning. It's gold plated and the chain has a built-in extender for when you want to wear it hanging lower than normal.
The pendant is a gold ball adorned with beautiful gems!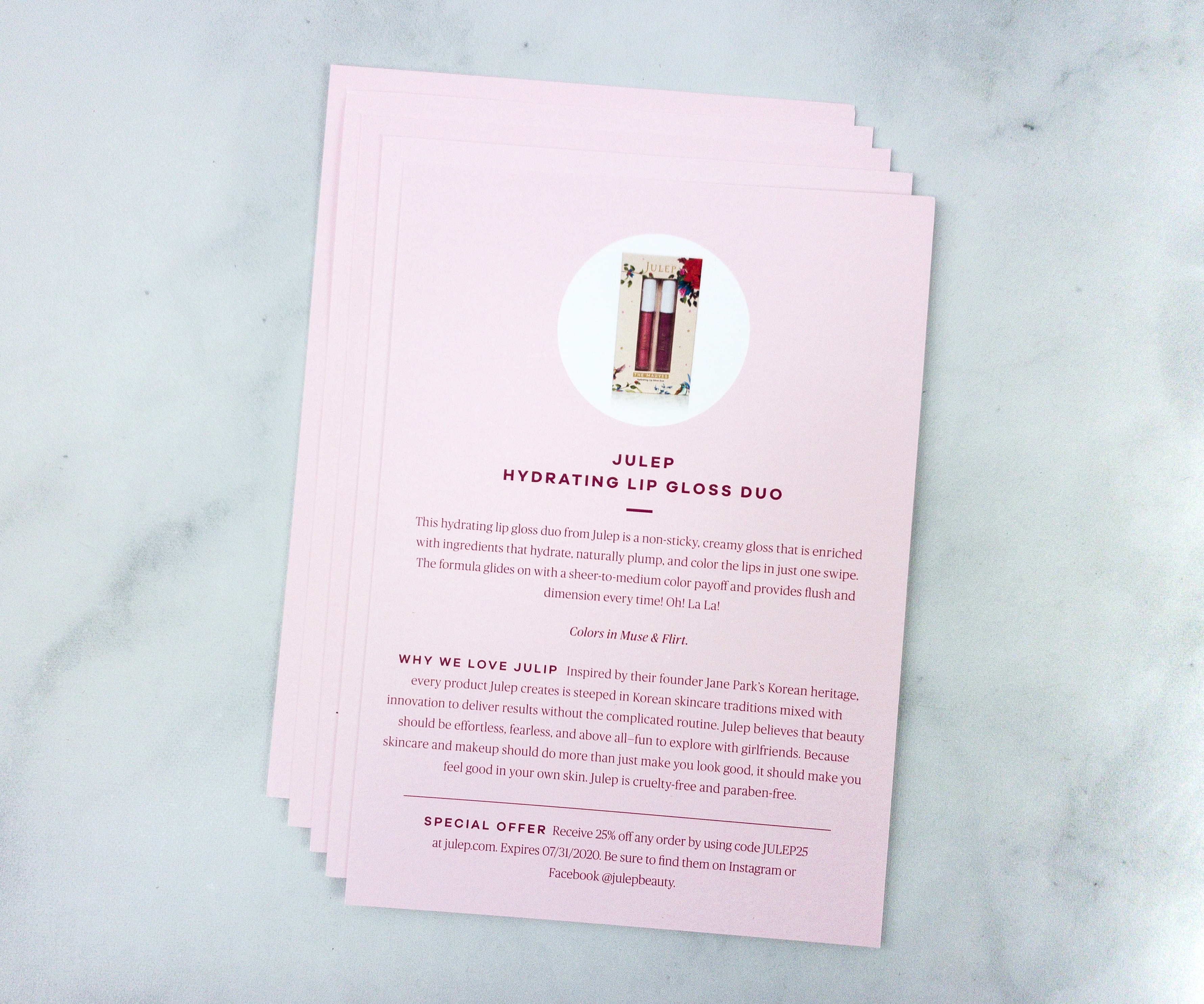 Julep Hydrating Lip Gloss Duo. It's a pair of lip glosses and they came in a pretty box!
The shade names are Muse and Flirt! Muse is a light cool-toned pink mauve while Flirt is a deep purple mauve.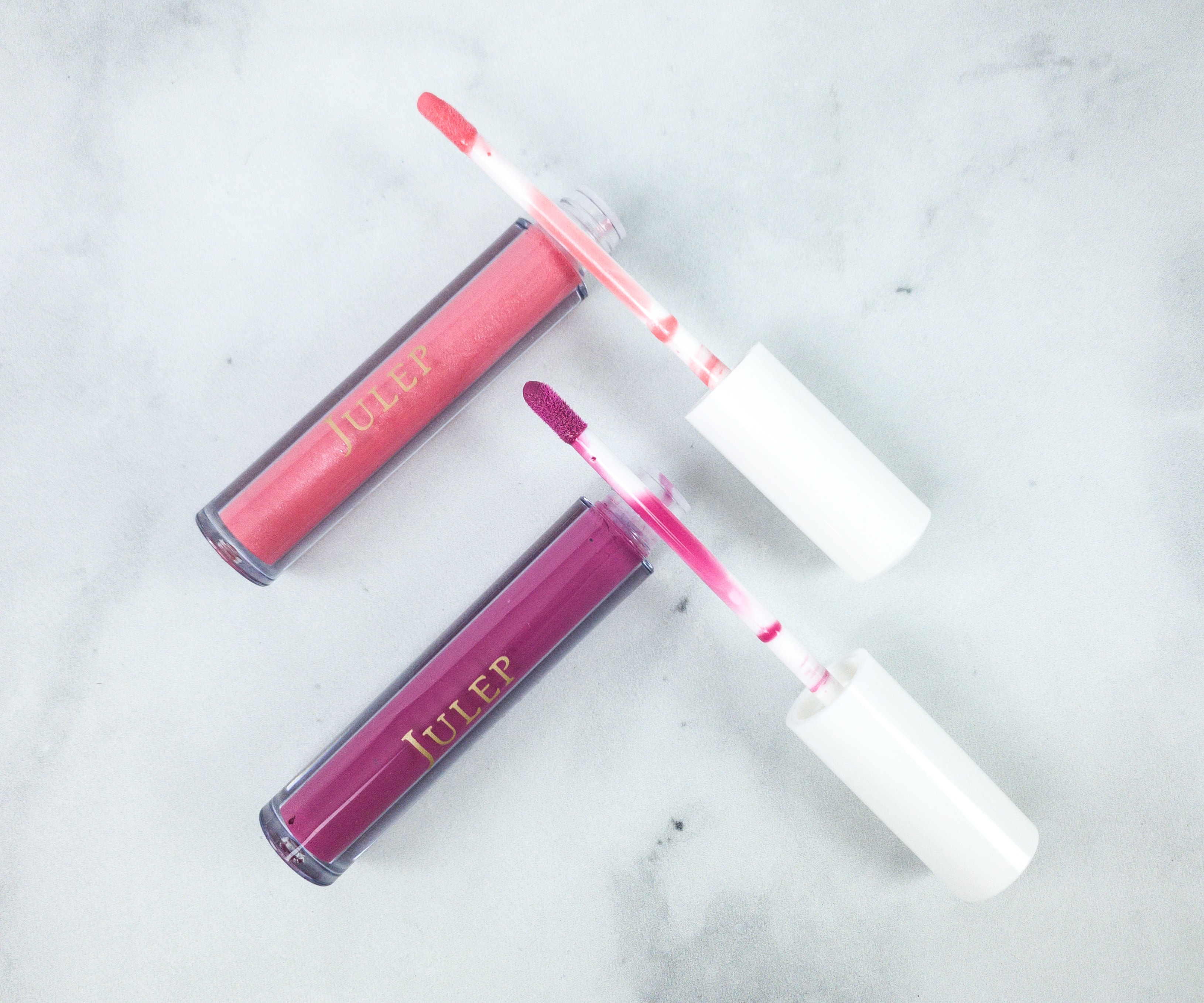 Both of them look great when worn. The sheer finish they leave on my lips is on point, plus the formula is light and hydrating! They're indeed perfect to wear in summer!
I'm a fan of this wine and lifestyle subscription! The fact that I get two delicious wines plus other amazing stuff makes me giddy. Both wines are both high-quality, but if I have to choose just one, it'd be the rose! It offers refreshing flavors, exactly what I need at the end of a long day! As for the non-wine items, my favorite is the dainty necklace. It's a versatile piece that would go well with both casual and work clothing. Like the past boxes, there's also an item to pair with wine, and this quarter, it's a bag of delectable popcorn. It's so good, as the sweet and salty flavors were balanced. Overall, I'm more than happy with all the contents of this box! Although this box only sends 4 times a year, Vine Oh! makes sure that each curation is worth the wait!
What did you think of Vine Oh?