Vegan Cuts Beauty Box is a monthly beauty subscription service that sends 4 or more items ranging from unique cosmetics to luxurious skincare. Best of all, they are 100% cruelty-free and vegan, plus most items are natural and non-toxic! Monthly recurring shipments are $22.95 with free shipping in the USA (there is an additional charge for other countries). This sub is also available in 6 or 12-month terms that do not renew but that do earn you a discount.
Each month you'll receive a delivery of 4 or more new deluxe or full-size products, from unique cosmetics to luxurious skin care, that treat your outside as good as you treat your inside.
DEAL: Use the coupon code hellosub to get $5 off your first box on any Vegancuts subscription!   It can only be used once per customer, but it can be used on multiple subscriptions at once so long as they are in the same transaction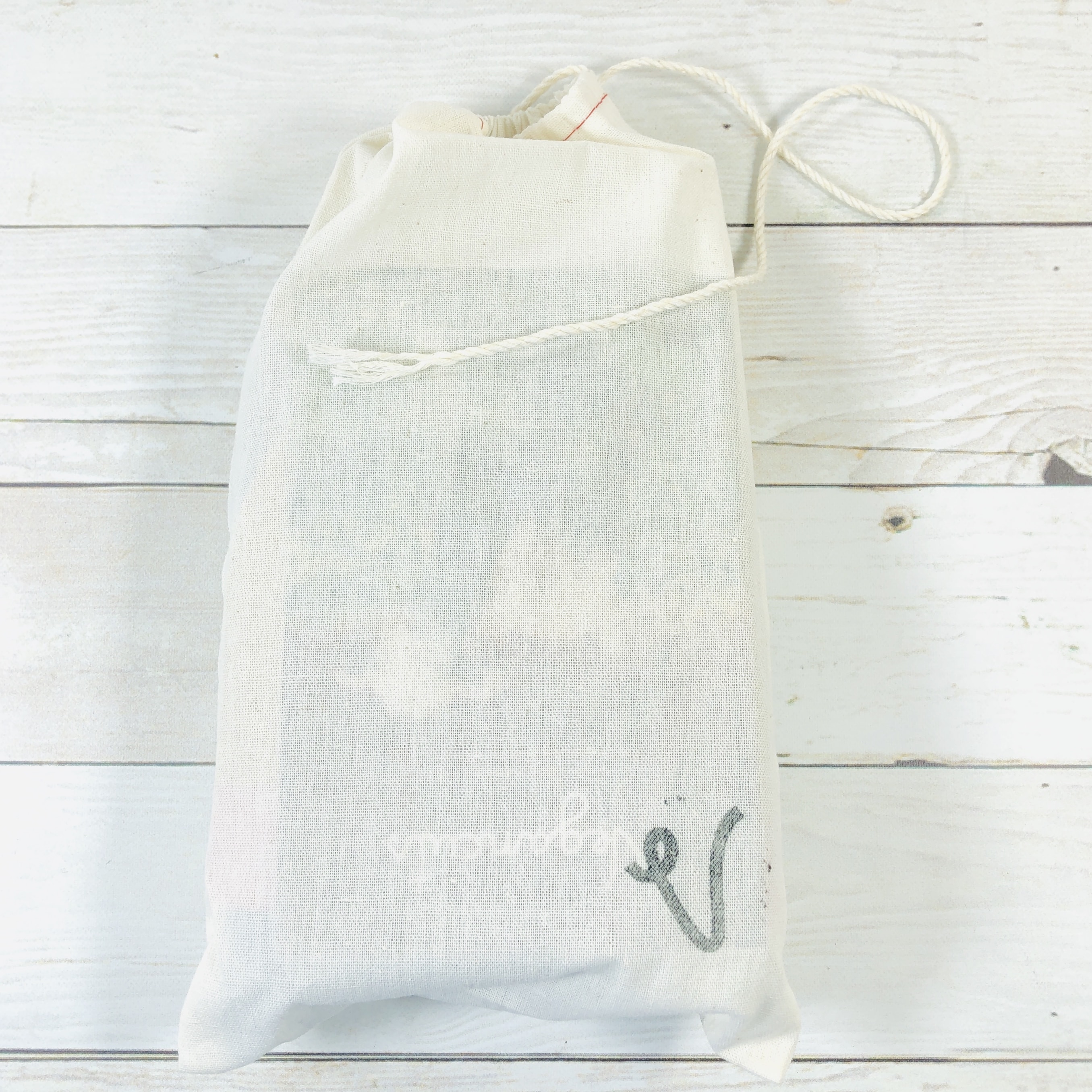 I get both the Snack Box and Beauty Box, so my items came in the same box but my beauty products were tucked into a reusable pouch!
There was a card that says proceeds are supporting the animals at The Gentle Barn!
The back of the card lists the items and retail value. The theme for May is Relax & Revive! Check out the website to see a breakdown of each product in the box.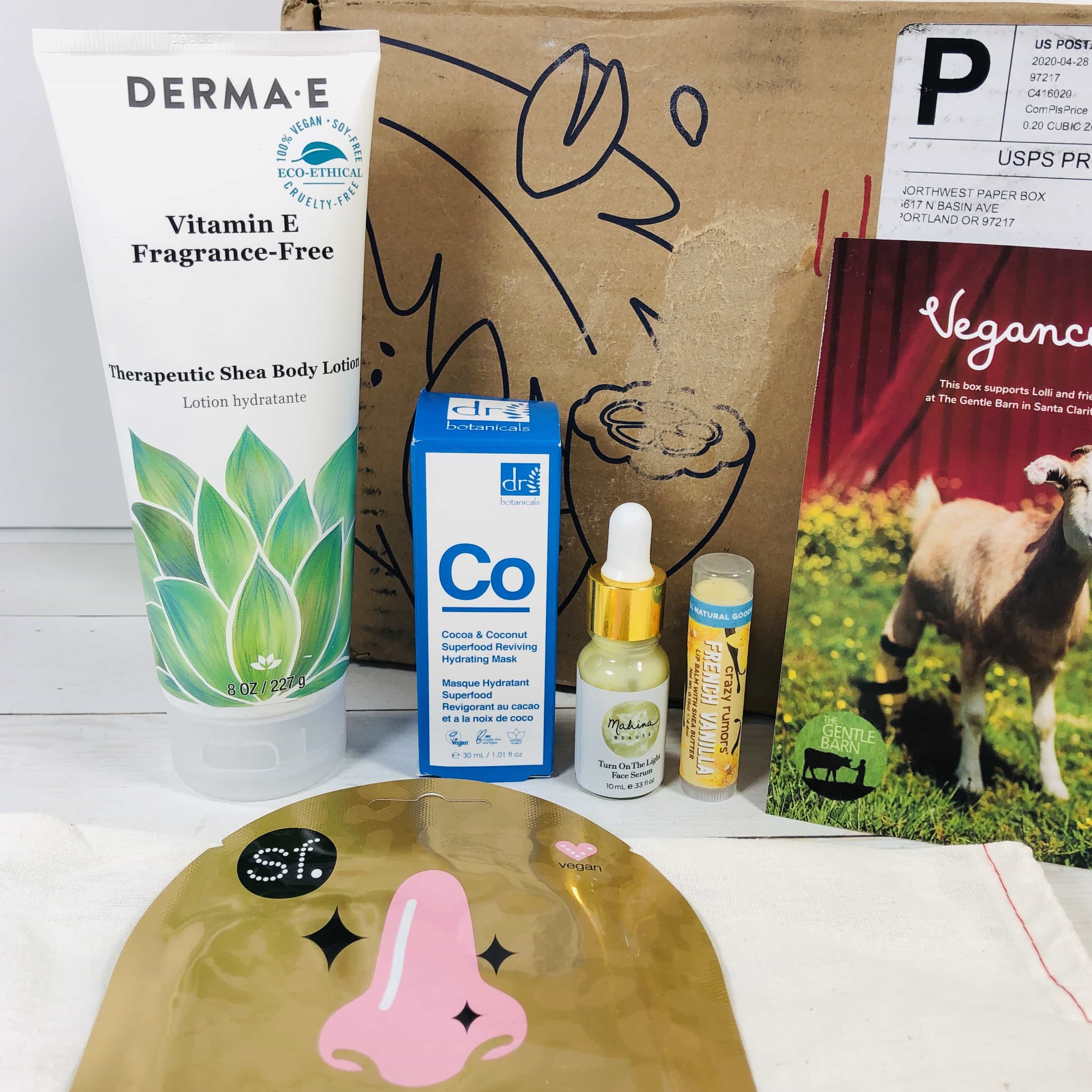 Everything in my box!
sf. The Pore-fect Strip Deep Cleansing Nose Strip ($4) I remember when pore strips first came out and how satisfying (yes, I know, it's weird) it was to see the gunk that I pulled out of my nose pores.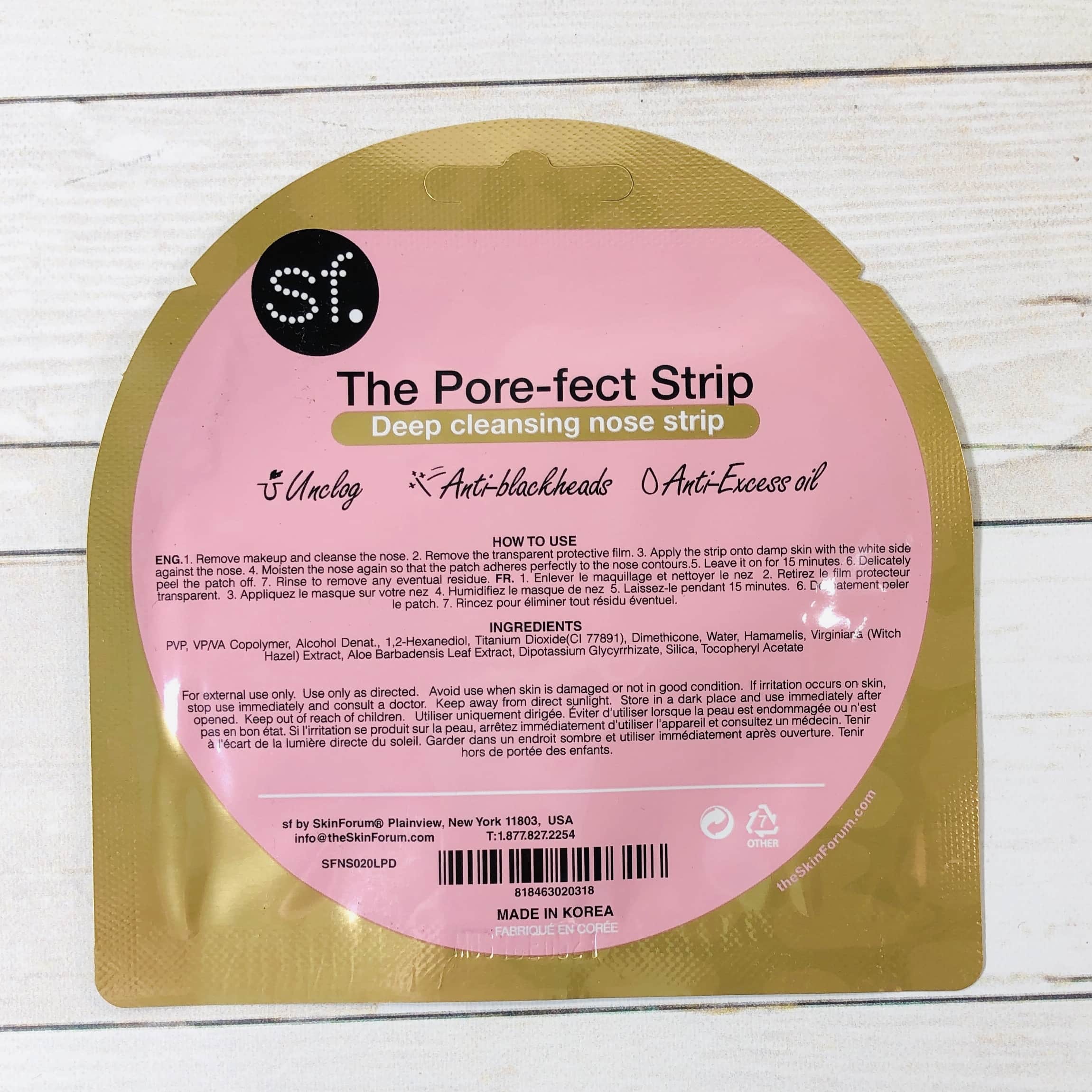 I no longer use this type of product but my teenager can't get enough of this stuff, she is obsessed over pore size. Apply to a clean nose and wait about 15 minutes for it to dry before peeling off. This is going to make my daughter's day.
Derma-E Vitamin E Fragrance-Free Therapeutic Shea Body Lotion ($12.95) A full-sized body lotion? That's what I'm talking about!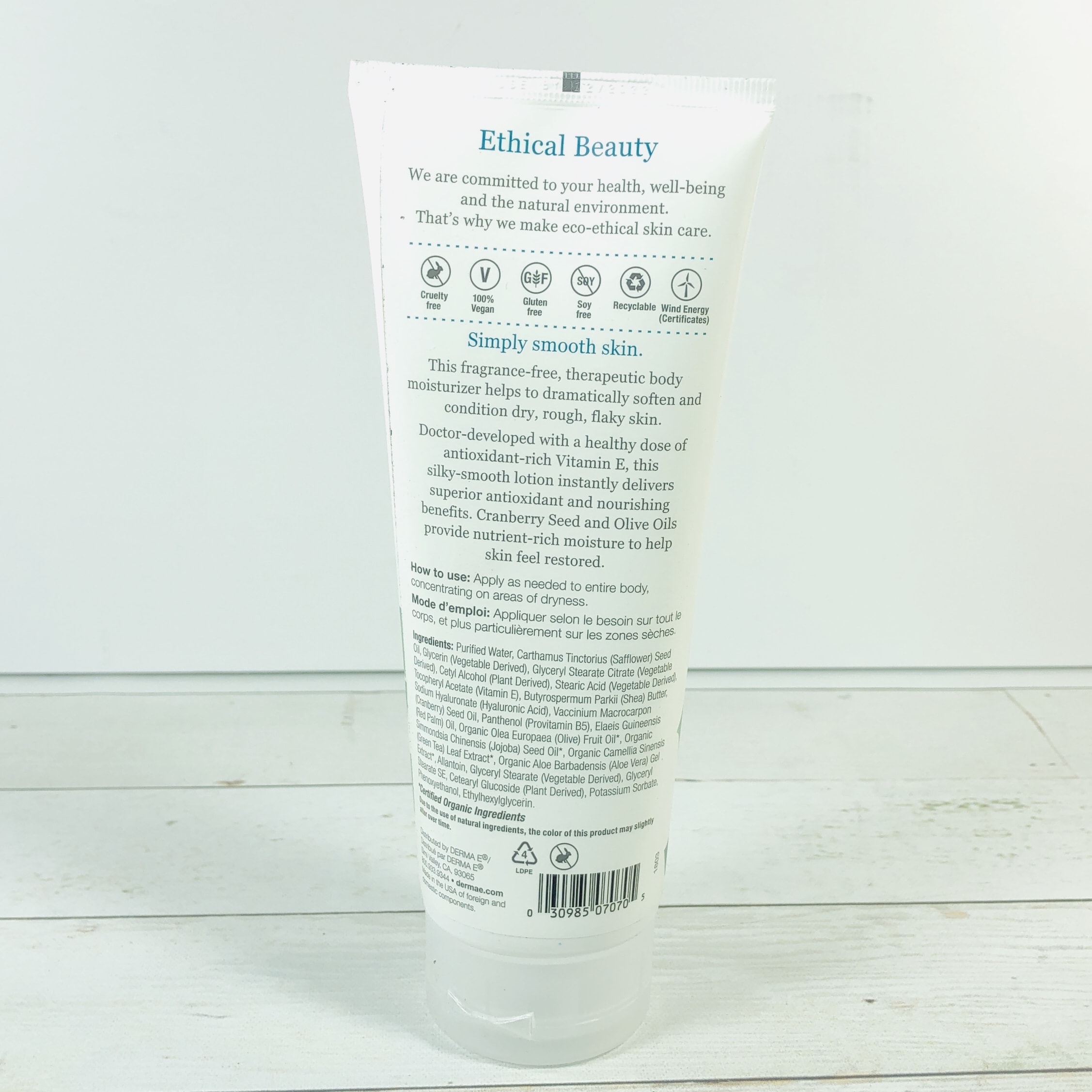 It is hot in my part of the country so I was super excited to see a water-based lotion, my body butters are packed away for a while. There is also shea butter and aloe in here, plus cranberry seed oil. It takes just a few moments longer to rub in compared to a drug store lotion, but it's worth it and my skin wasn't left greasy. Plus, it's fragrance-free!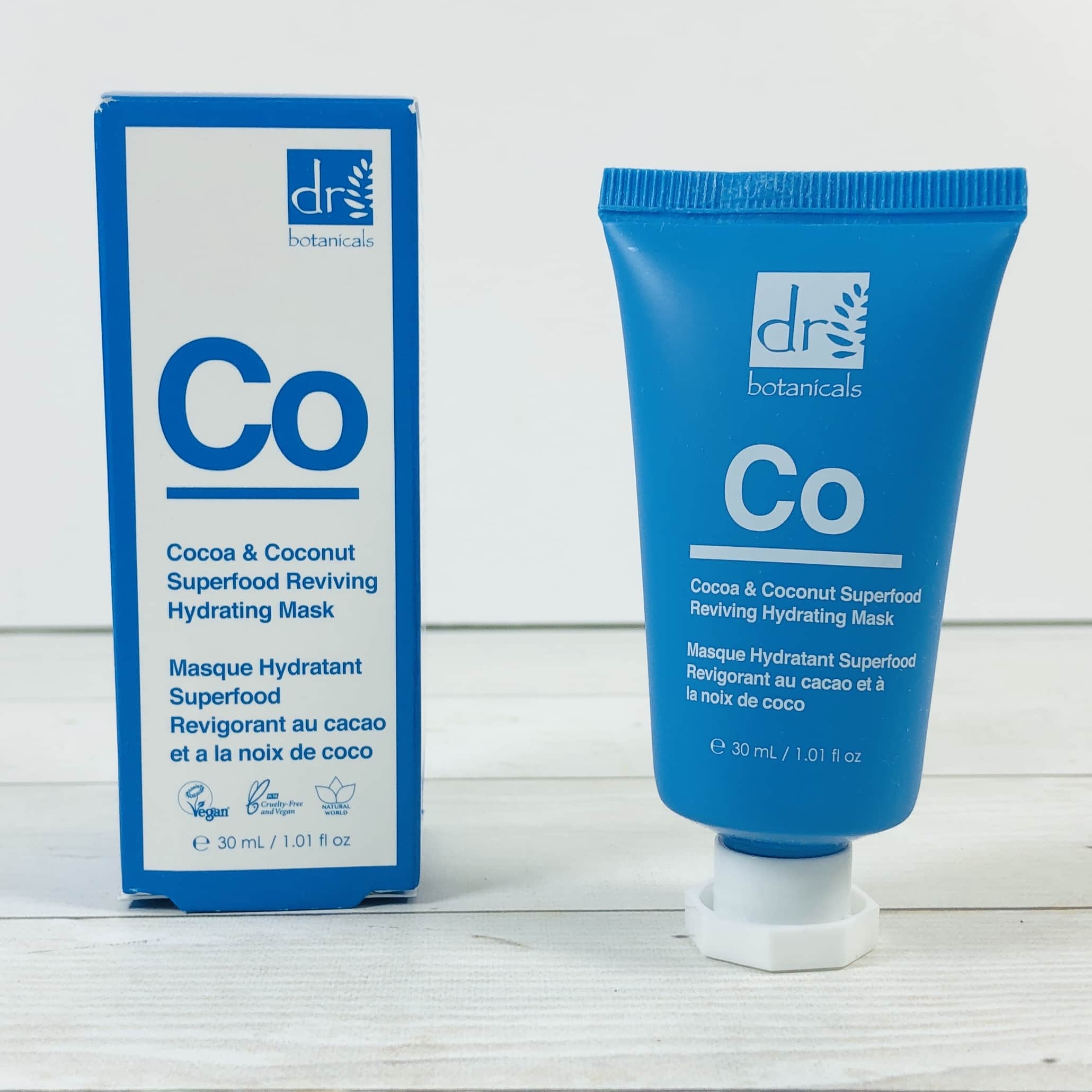 Dr. Botanicals Co Cocoa & Coconut Reviving Hydrating Mask ($10.99) is a 10-minute moisture mask that is supposed to help rejuvenate tired skin. The instructions say to apply a thin layer to clean, toned skin and wait 5-10 minutes. It then says to wash off afterwards. Use once a week and avoid the eye area.
Ingredients include kaolin, glycerin, coconut oil, sweet almond oil, and shea butter. They suggest storing it in the fridge and discarding after 3 months, although the box says 6 months. I felt a slight difference in my skin after using and I didn't notice much of a scent, which is a good thing when talking about facial care products.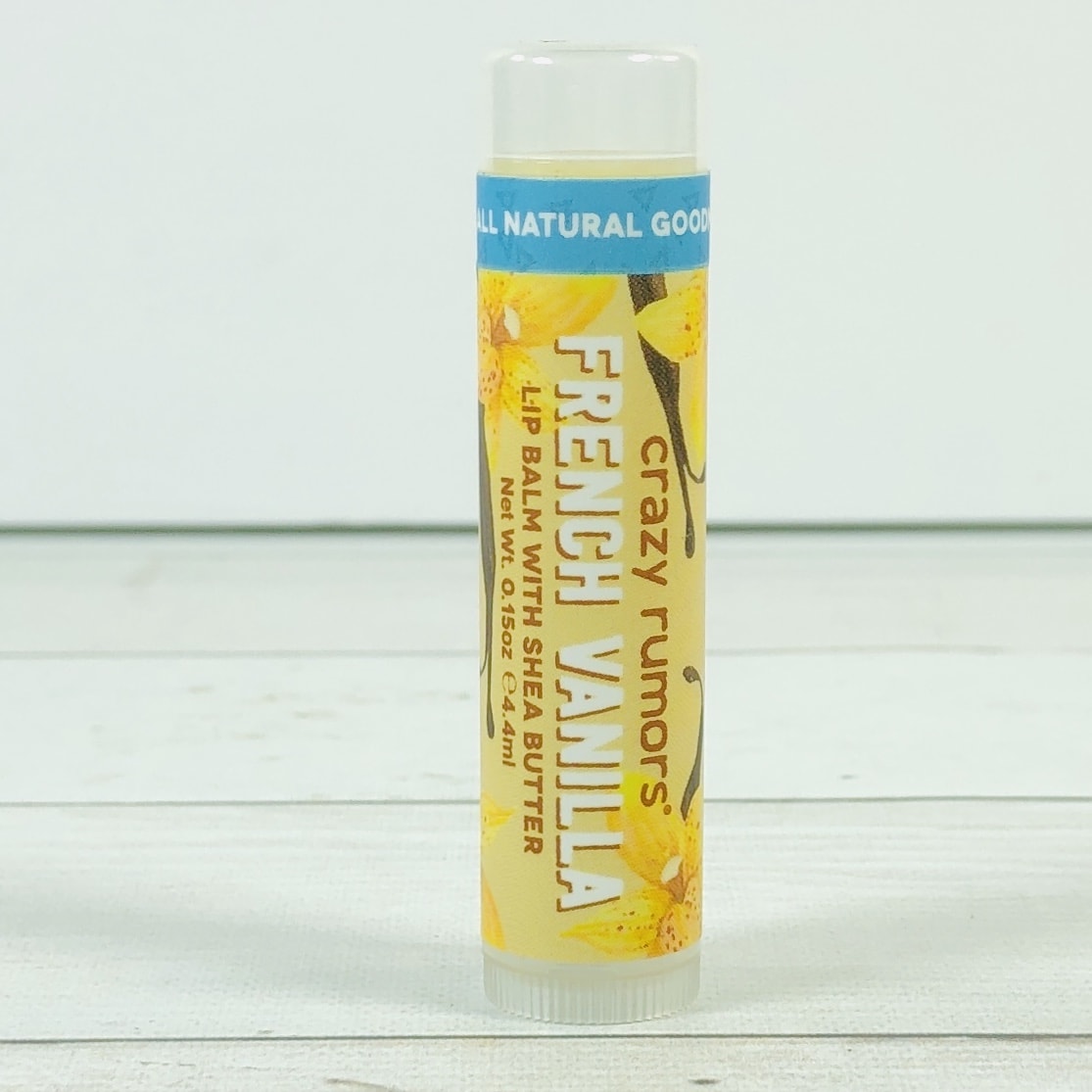 Crazy Rumors French Vanilla Lip Balm ($3.79) Of course, some scent is nice in a lip balm! Three different scents were sent to subscribers, and I received French Vanilla!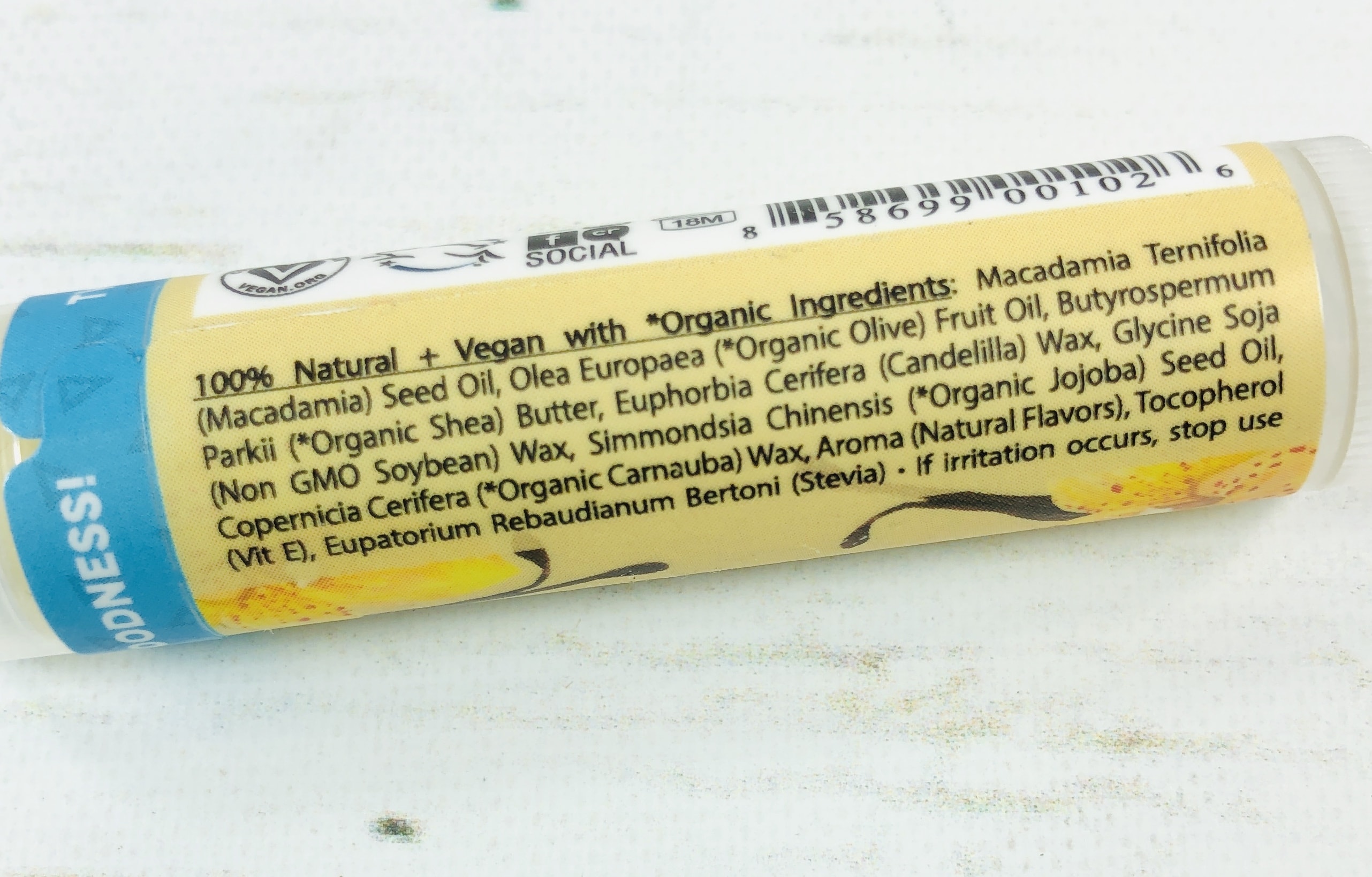 Ingredients include macadamia seed oil, olive oil, shea butter, and jojoba oil.
It goes on super smooth and the flavor is very vanilla indeed!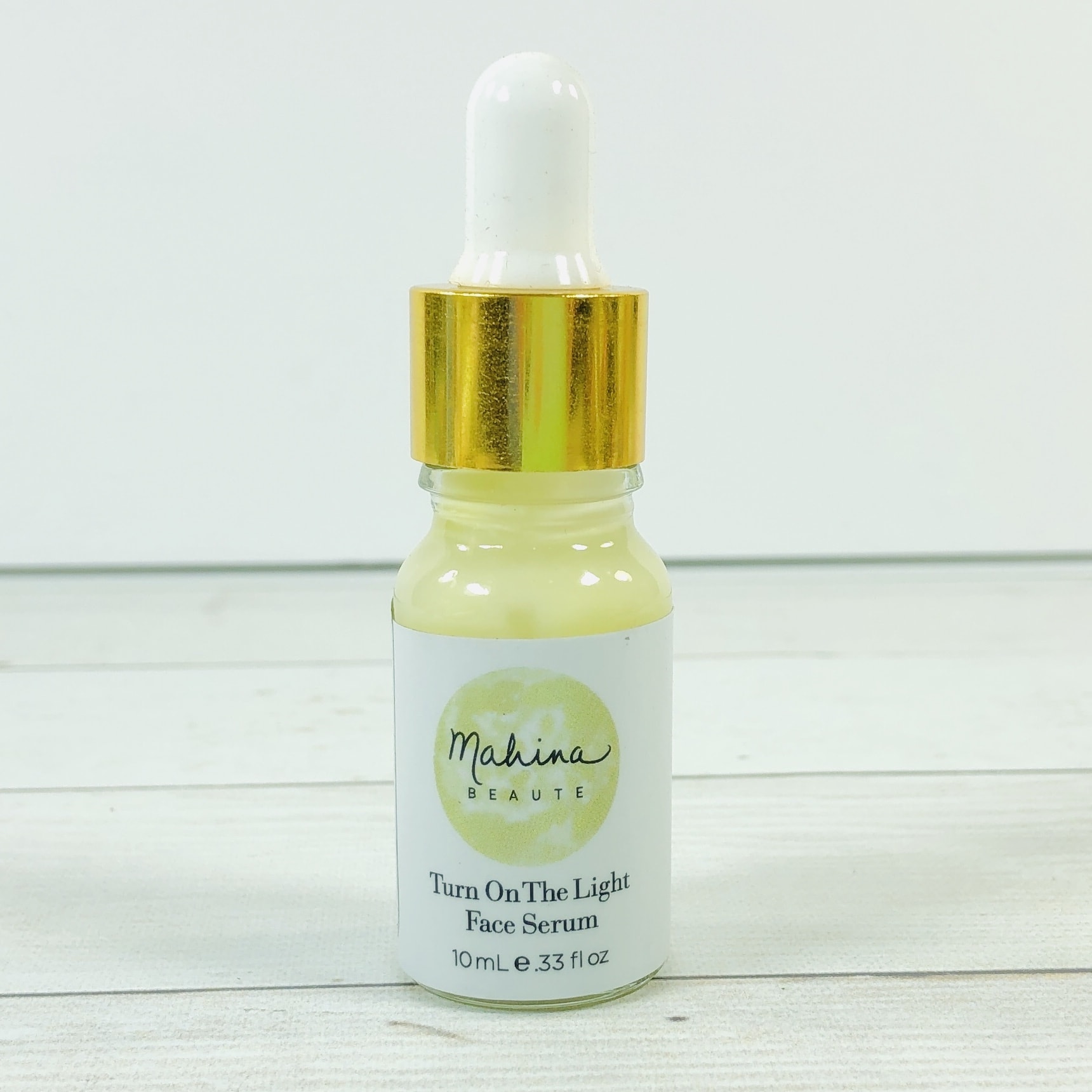 Mahina Beaute Turn On The Light Face Serum ($15.93) What an interesting company. Mahina Beaute uses non-traditional beauty ingredients, such as crystal-infused water and "ormus", which is orbitally rearranged monoatomic element and sorta sounds like the modern day equivalent of alchemy.
The product is thick and a dropper isn't the best way to get it out of the jar and in fact the website shows a pump top. Ingredients include Navapashanam water, which seems to hold the cure for whatever ails ya; rose hydrosol; tamanu oil; and those mystical ingredients listed earlier. It also has hyaluronic acid to draw moisture to the skin. I'm concerned about the two citrus essential oils, because they may cause a sunburn. The scent is unique and not quite medicinal.
Vegancuts sent 5 items in the May box, and four of those are for the face. My favorite item happens to be the full-sized body lotion because it is gentle and because products for the body are always my favorite! The pore strip will go to my daughter and the lip balm is tasty. The serum and mask will take longer to evaluate for effectiveness but they didn't seem to bother my skin and they felt good going on. The value for the May box was around $47.66!
What do you think of this month's Vegancuts Beauty Box? Let me know which product you're loving in the comments!