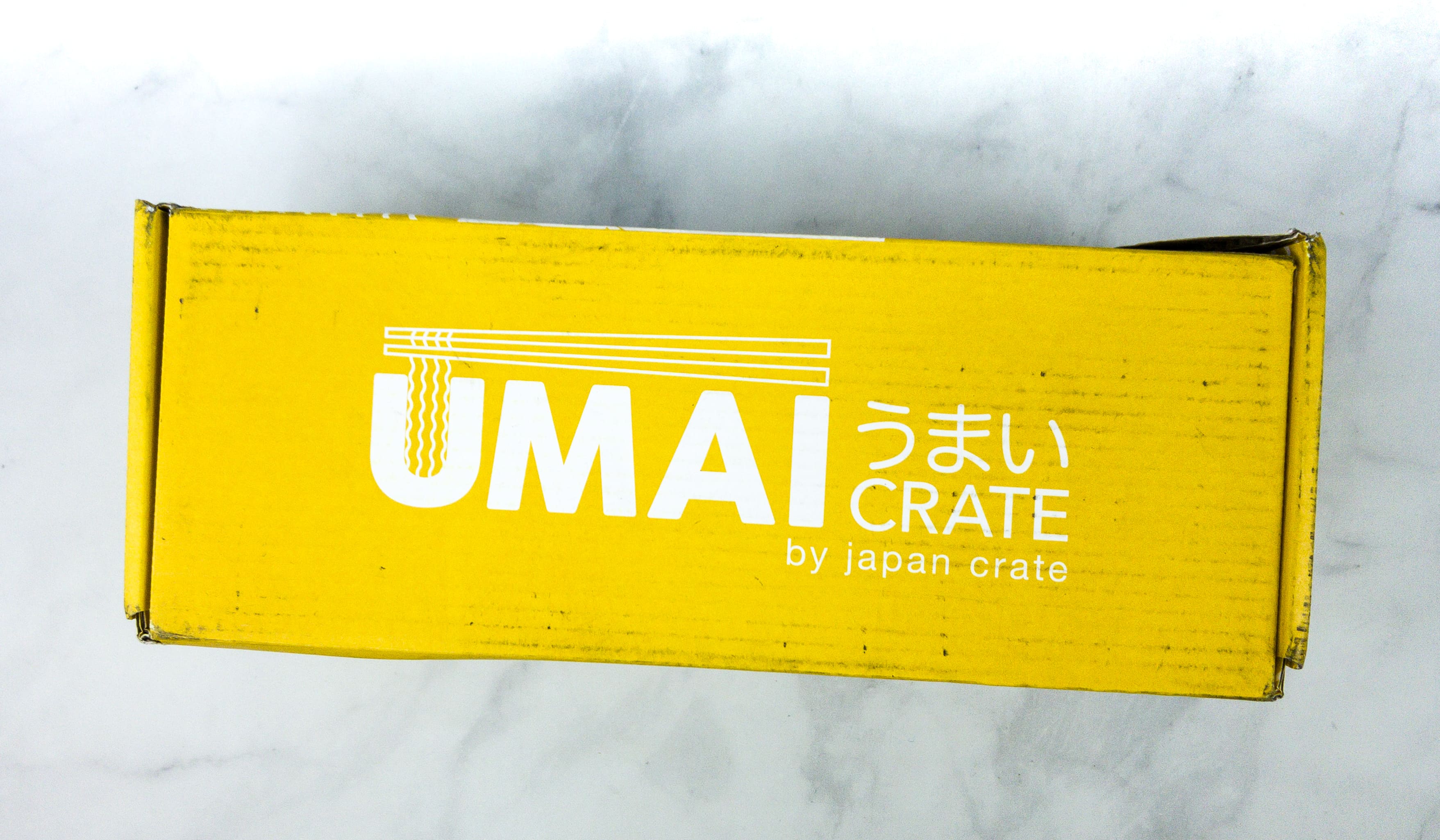 Umai Crate is a monthly subscription box that brings you exclusive Japanese-style noodles every month. The subscription costs $25 per month, and you'll get 7-8 noodles, plus bonus items like gachapons, collectible chopsticks, and more.
Umai Crate is from the same makers that bring you Japan Crate, Doki Doki Crate, and Kira Kira Crate!
DEAL: Take $3 off your first crate. Use coupon code HELLO.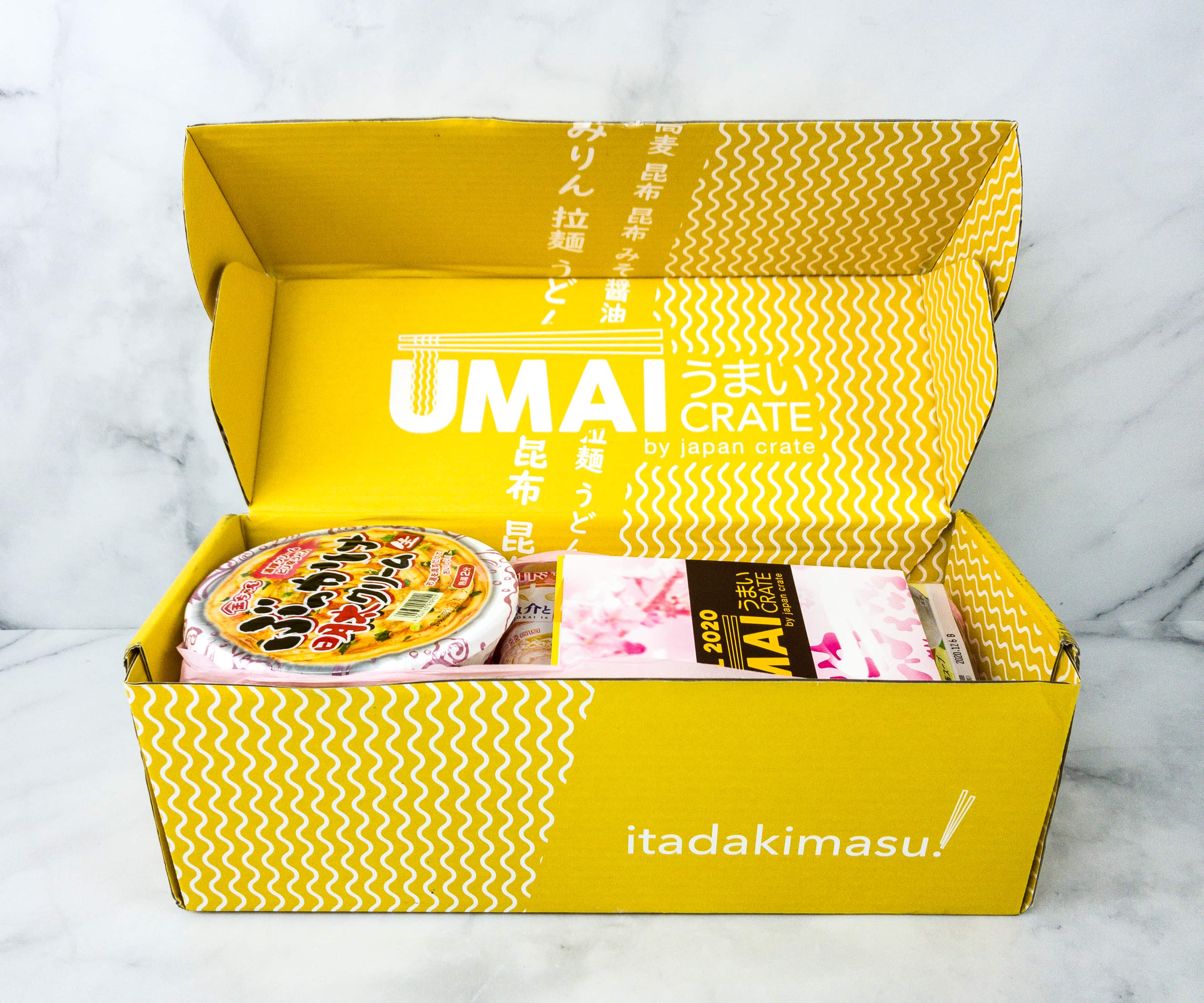 I'm excited to try this month's featured noodles!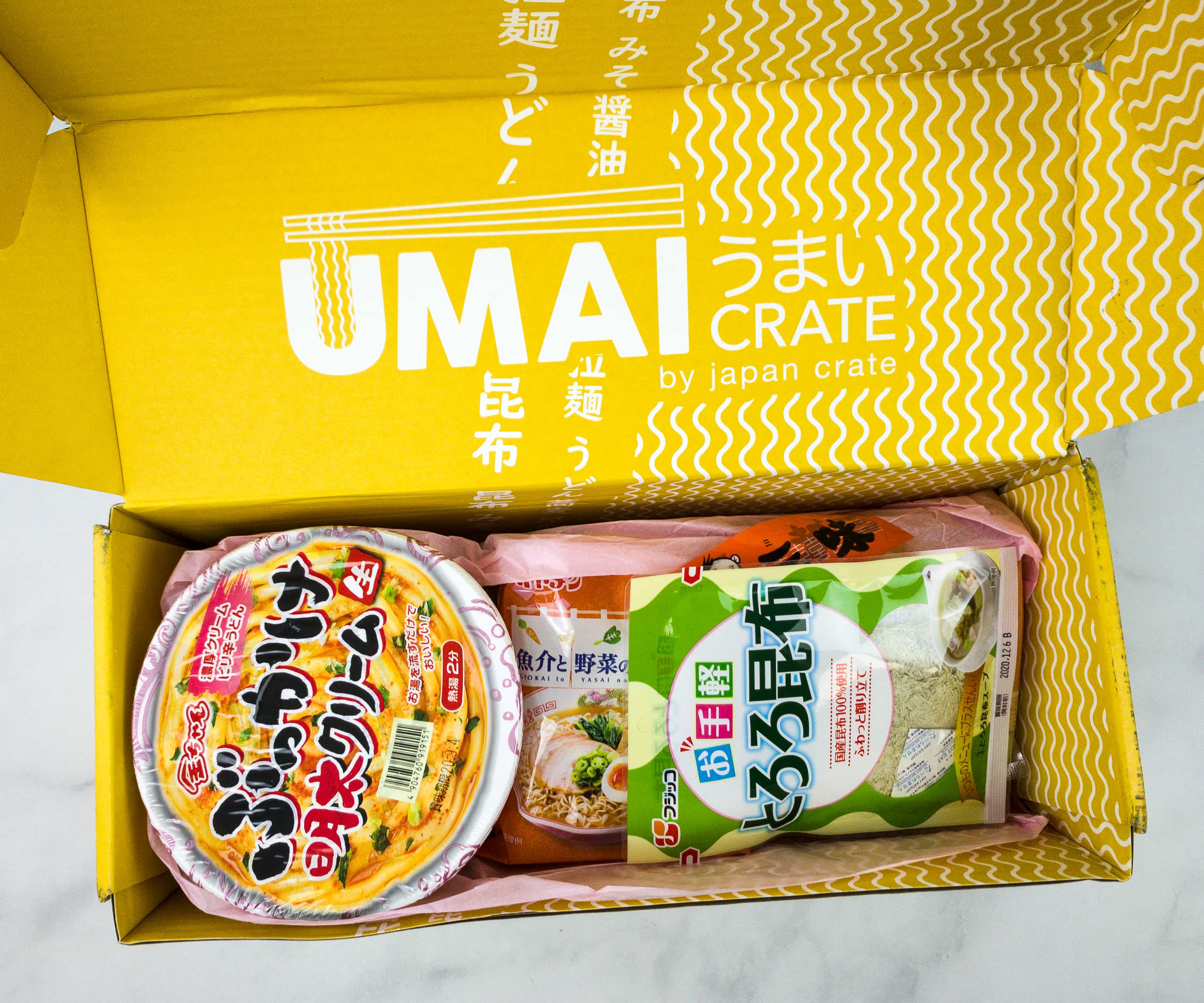 This is the April 2020 edition of Umai Crate. The box is almost the size of a windowsill planter, and it's packed with yummy noodles!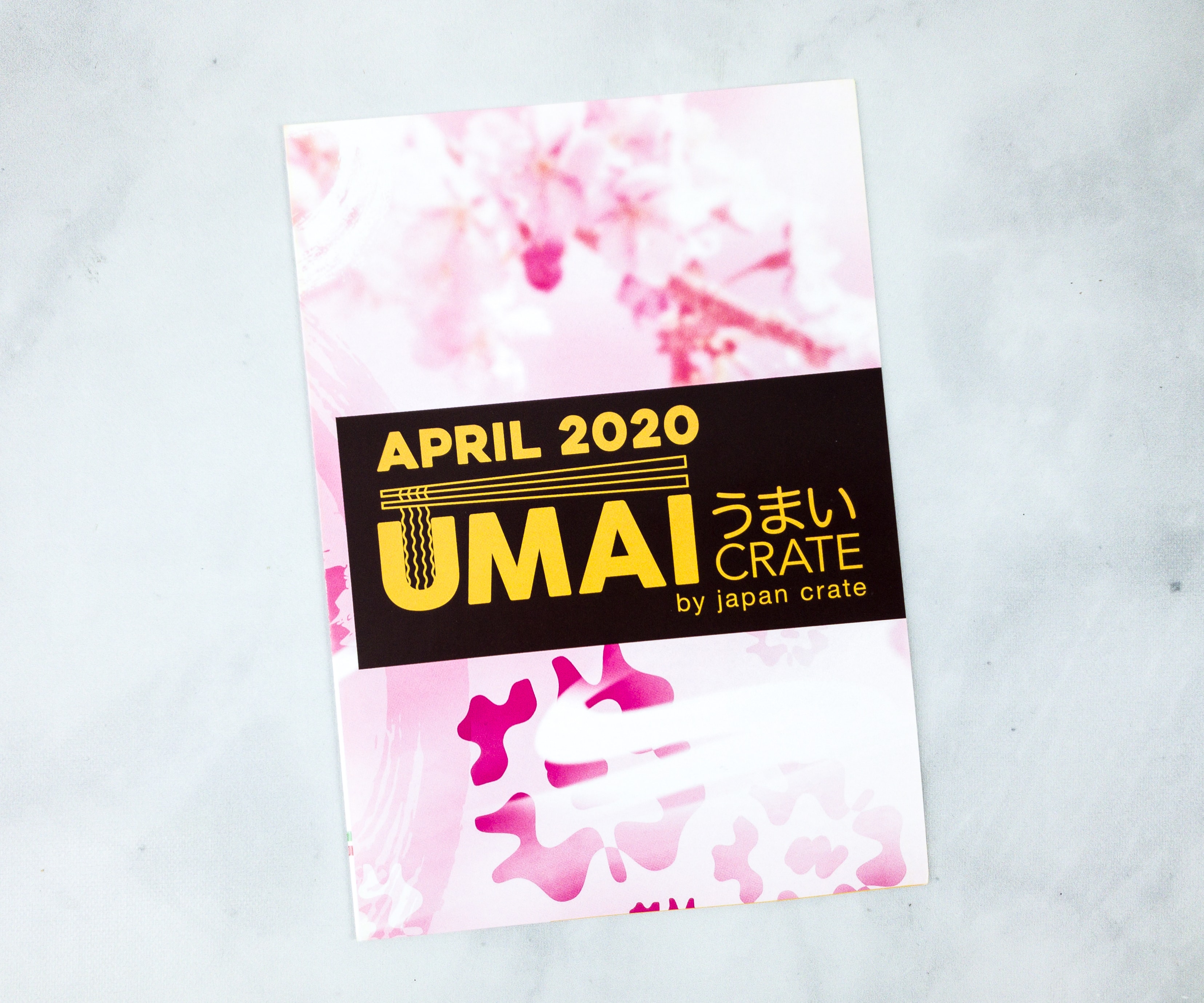 It includes a booklet that contains a couple of fun articles about noodles and the noodle eating culture in Japan.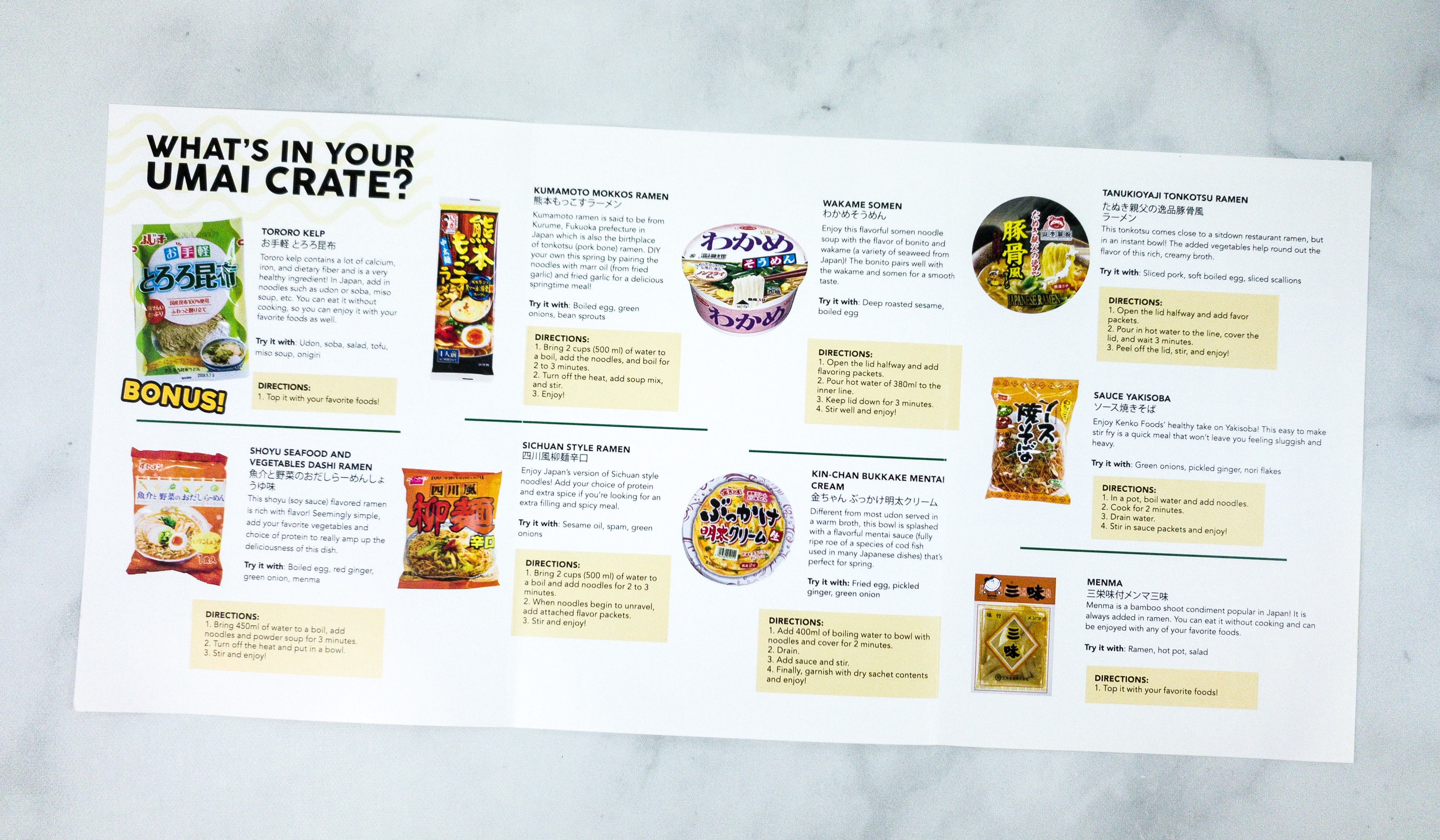 There's a list of all the items in the box, with their specific descriptions and directions for cooking. We also got a bonus item, which is Tororo Kelp!
The box also includes an exclusive Umai Crate recipe. This month's featured recipe is Tuna Tororo Onigiri!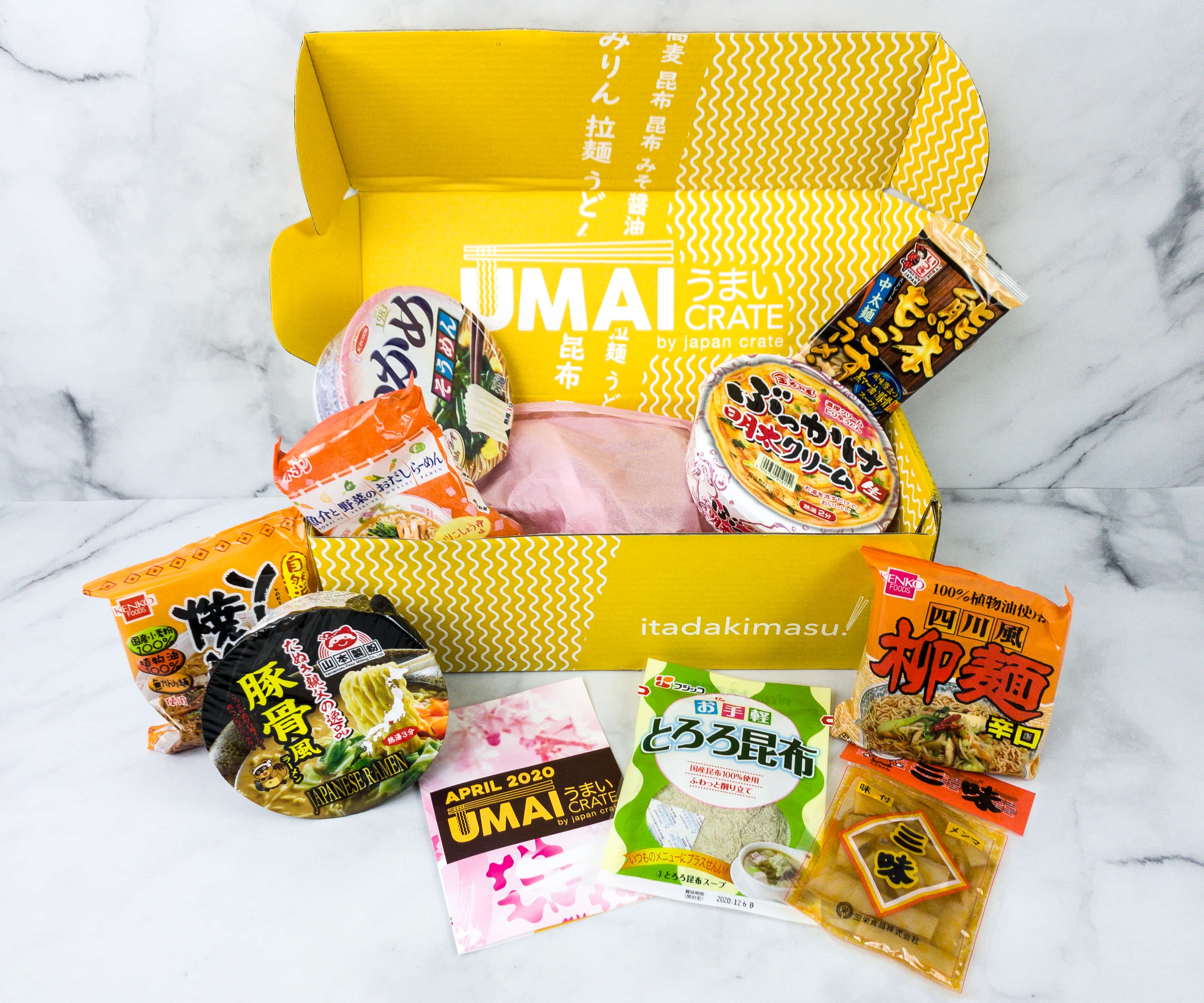 Everything in my April 2020 Umai Crate box!
Menma. Menma is a condiment made from dried and fermented bamboo shoots, seasoned with dashi. It's usually used as a ramen topping, but it can also be enjoyed as a snack or appetizer. It's really flavorful and slightly crunchy as well.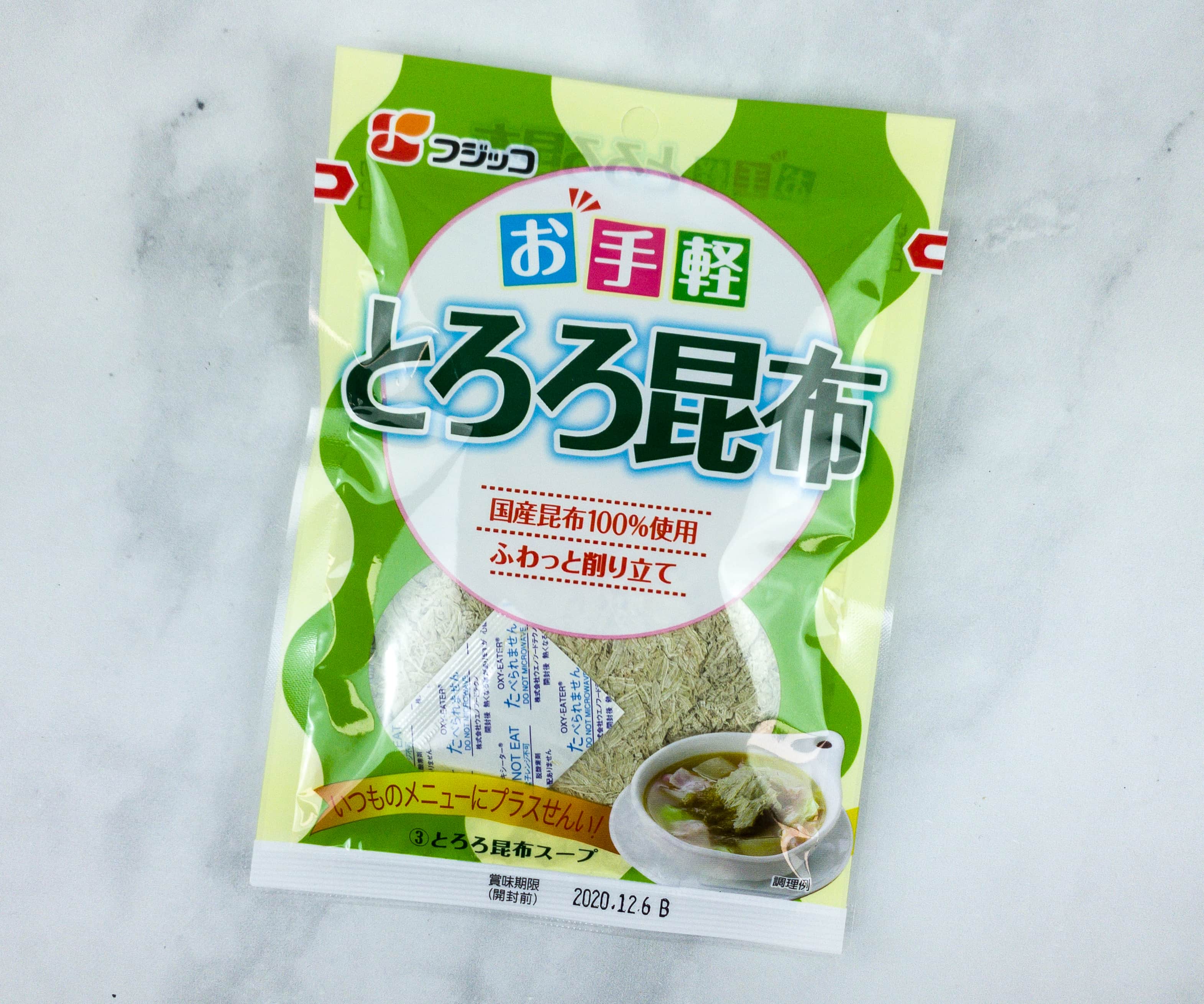 Tororo Kelp. The bonus item in this box is this pack of Tororo Kelp! This can be used in this month's featured recipe which is the Tuna Tororo Onigiri. It can be used as a topping and it works well with almost any food like soba, udon, ramen, salad, tofu, natto, and more!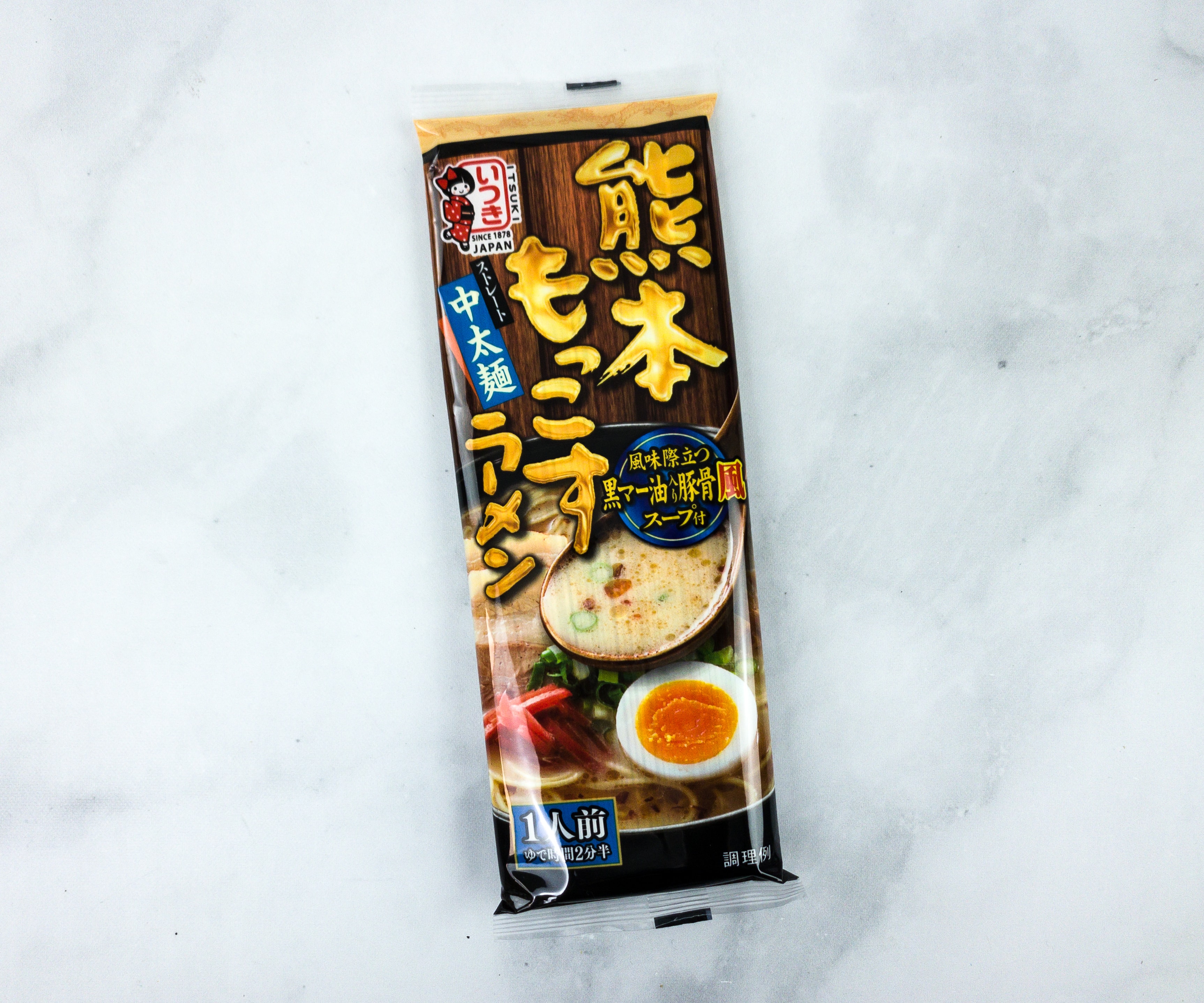 Kumamoto Mokkos Ramen. We don't have to go to Fukuoka prefecture in Japan just to try the Kumamoto Ramen, we can DIY it at home!
This one is really easy to prepare. Just boil the noodles, add soup mix, and enjoy the hot noodle soup!
It can also be paired with some marr oil from fried garlic and fried garlic itself! Other perfect toppings for this one are boiled eggs, green onions, and bean sprouts.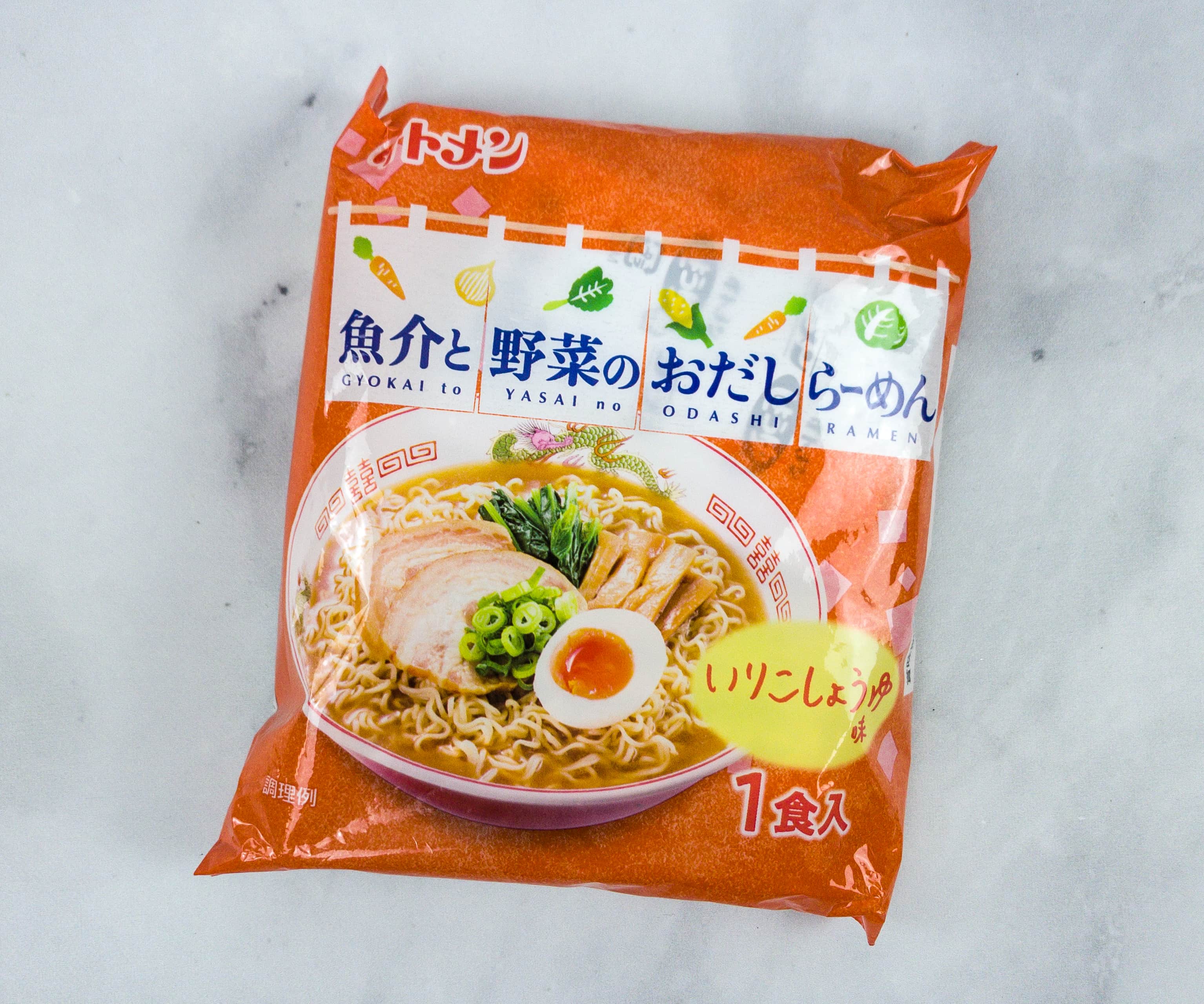 Shoyu Seafood and Vegetables Dashi Ramen. Soy sauce-based ramen broth is really tasty, and that's what this shoyu ramen is all about! Just add your favorite veggie and meat toppings, and you'll have a really delicious and filling meal. Menma would also go well with this one!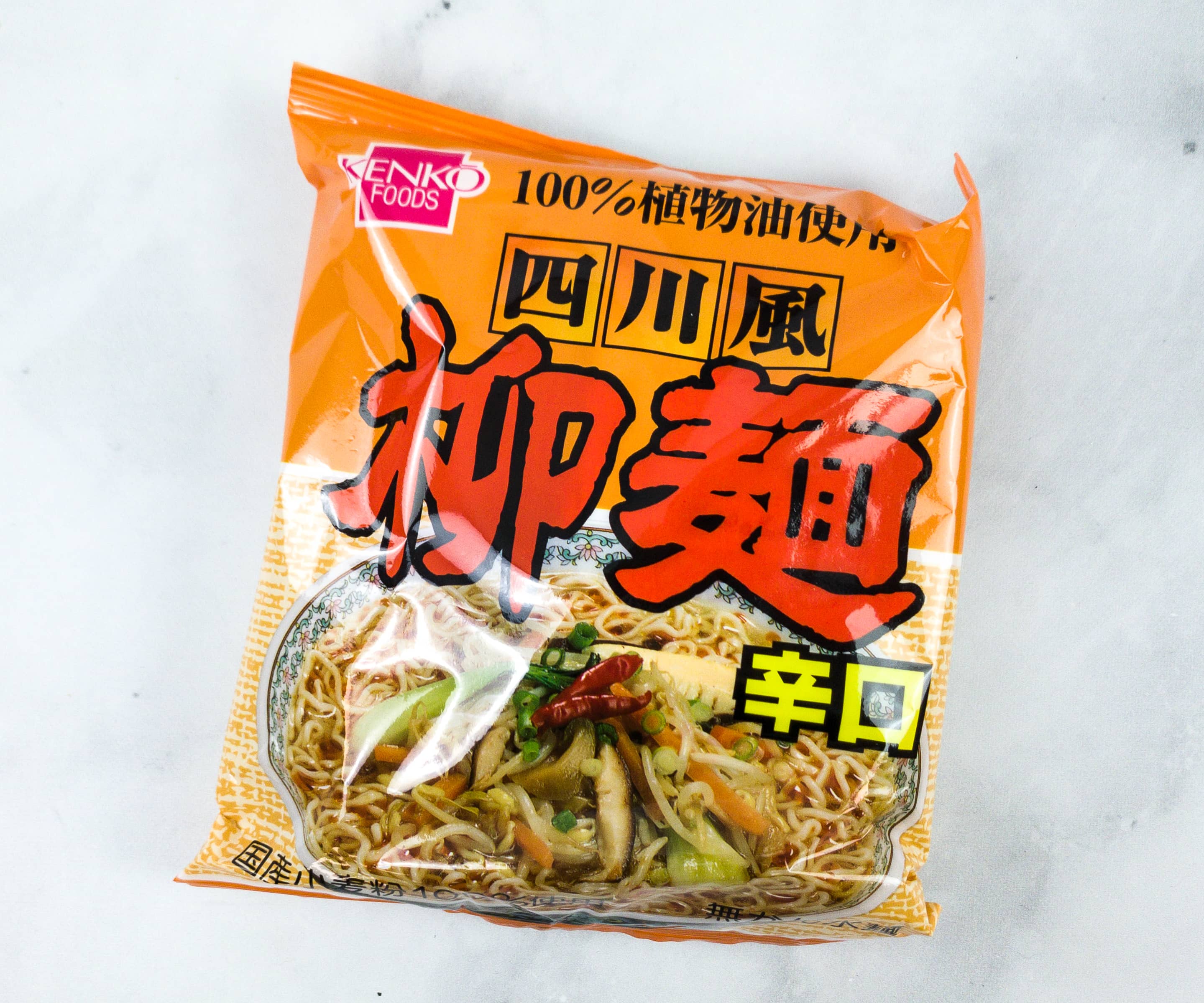 Sichuan Style Ramen. For this Szechuan style ramen, it's up to you if you want to make it spicier, or what protein you want to add! It's another easy-to-prepare pack of flavorful noodles as you just need to boil water, add noodles, and when the noodles start to unravel, you can add the included flavor packet.
It is steaming and it smells amazing. I think added spiciness is needed!
You can top it off with sesame oil and garnish with green onions and spam.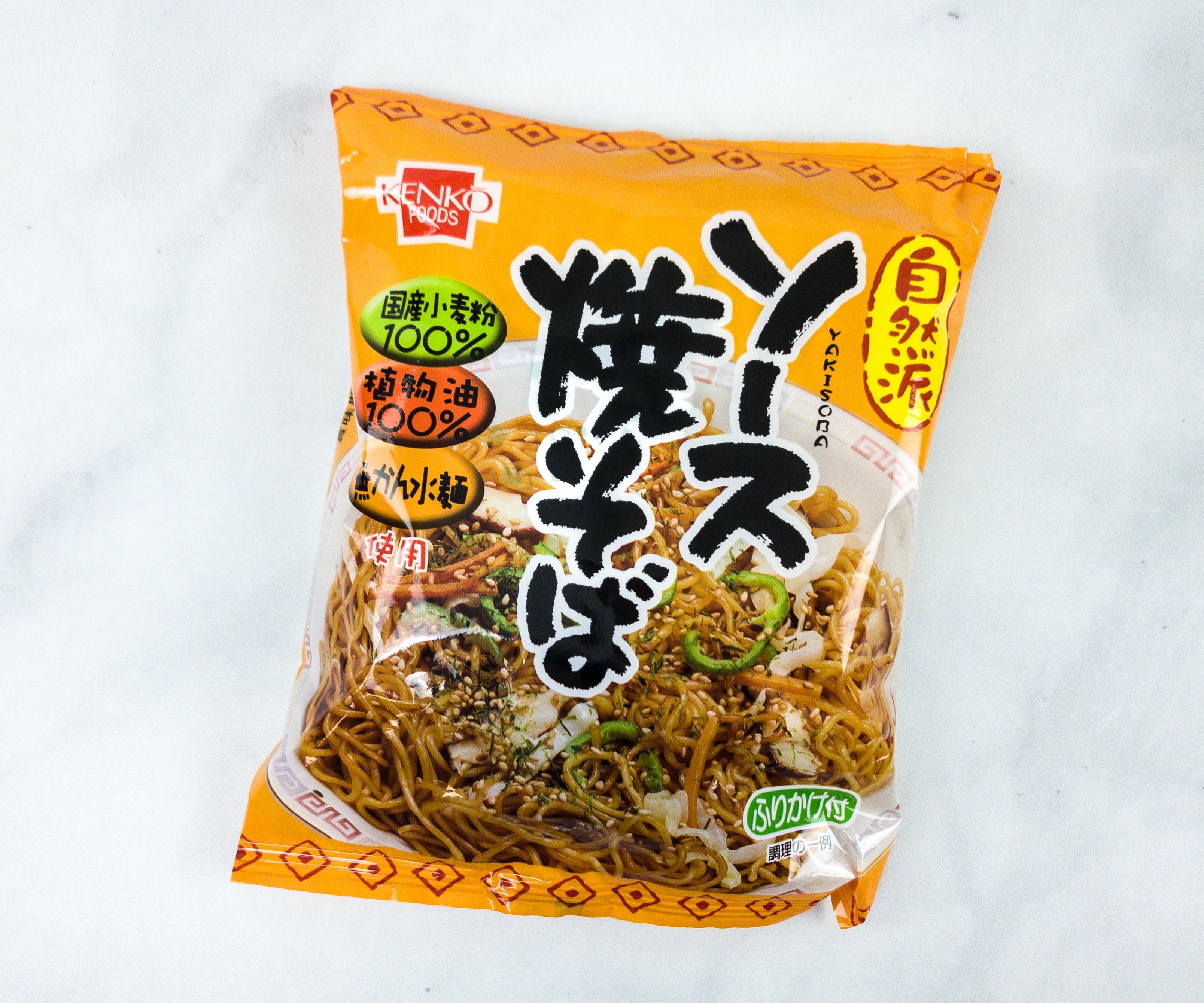 Sauce Yakisoba. It's their healthy take on yakisoba, and it won't leave you feeling sluggish or heavy!
To prepare this, just boil some water, cook the noodles, and drain afterward. Then, stir in the sauce packets.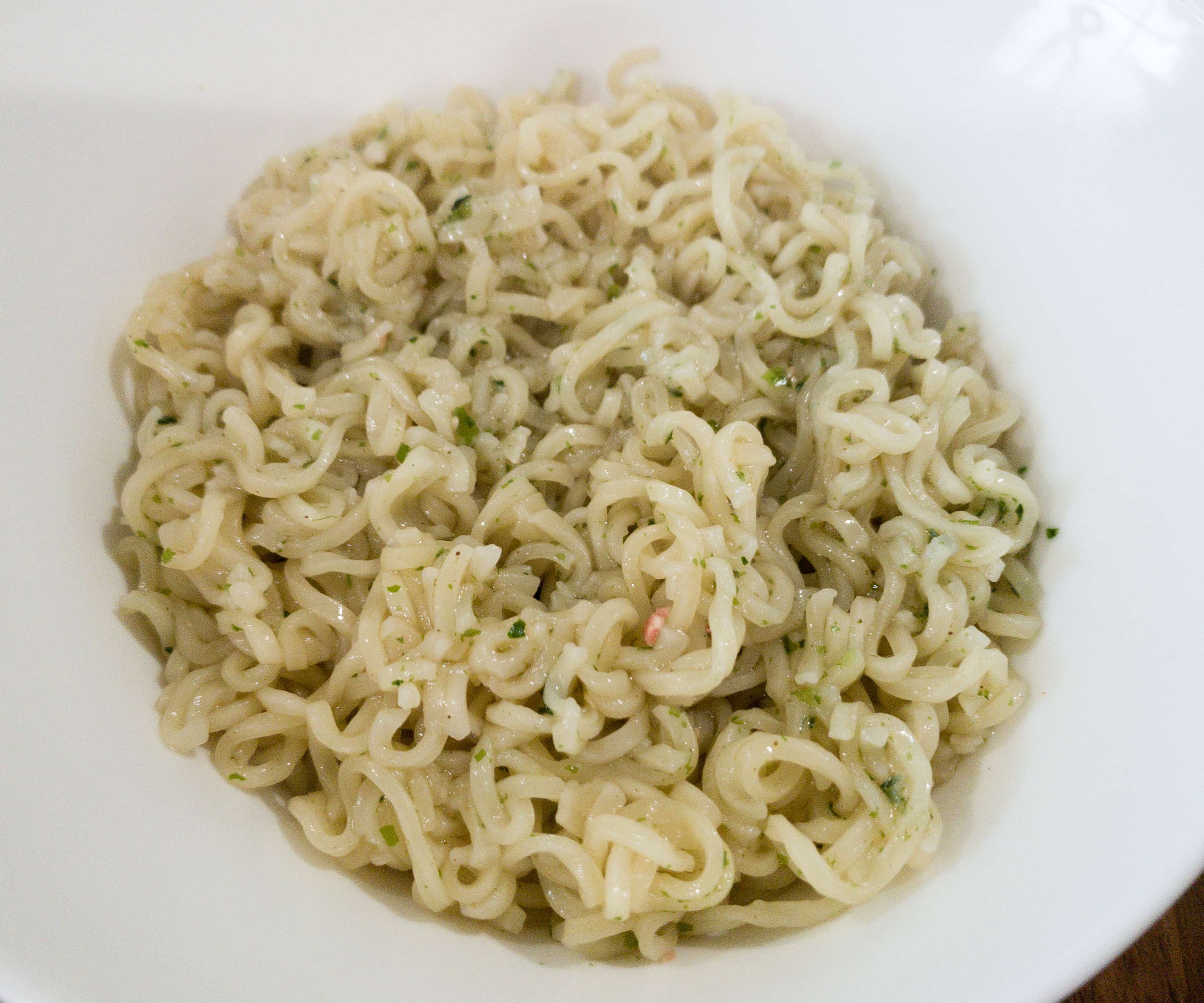 In just a few minutes, we already have delicious stir-fried noodles! This one is best topped with green onion, nori flakes, and some pickled ginger.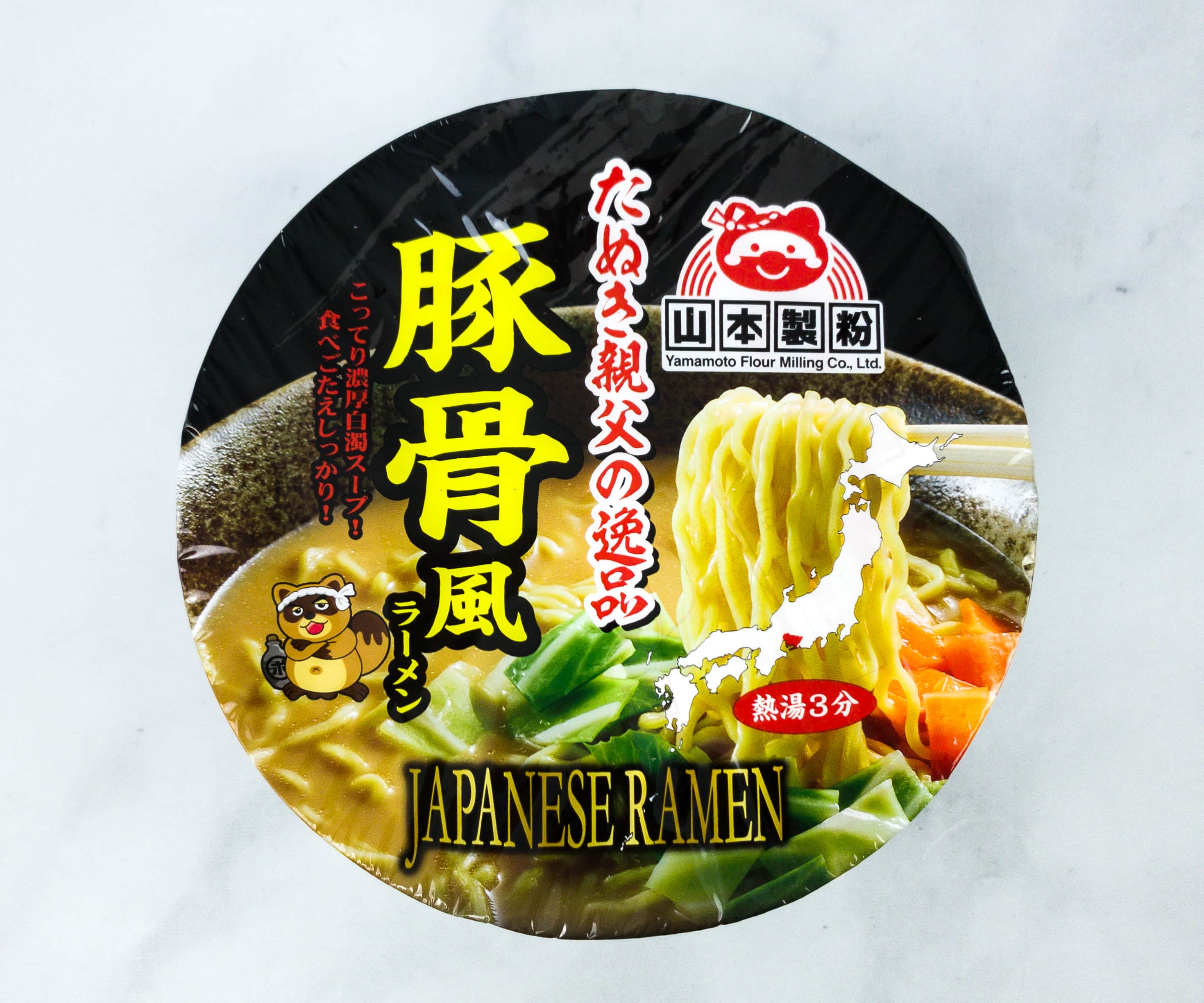 Tanukioyaji Tonkotsu Ramen. Tonkatsu has a really delicious pork flavor, and it's incorporated into this delicious noodle soup!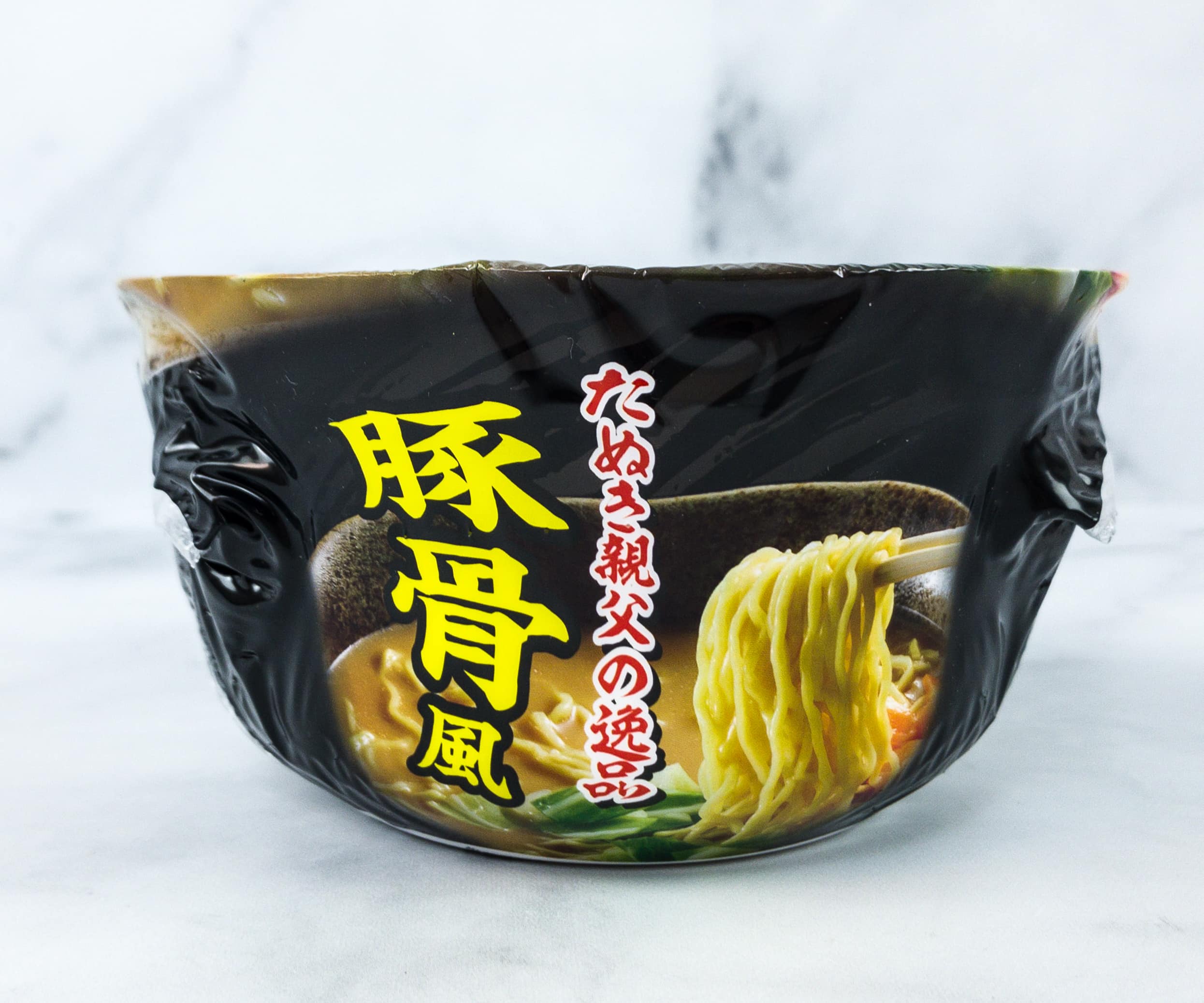 A really simple yet tasty combo, you can easily identify the distinctive pork flavor!
This is easy to prepare as you just need to fill the bowl with hot water after you add the flavor packets, and wait for 3 minutes to cook!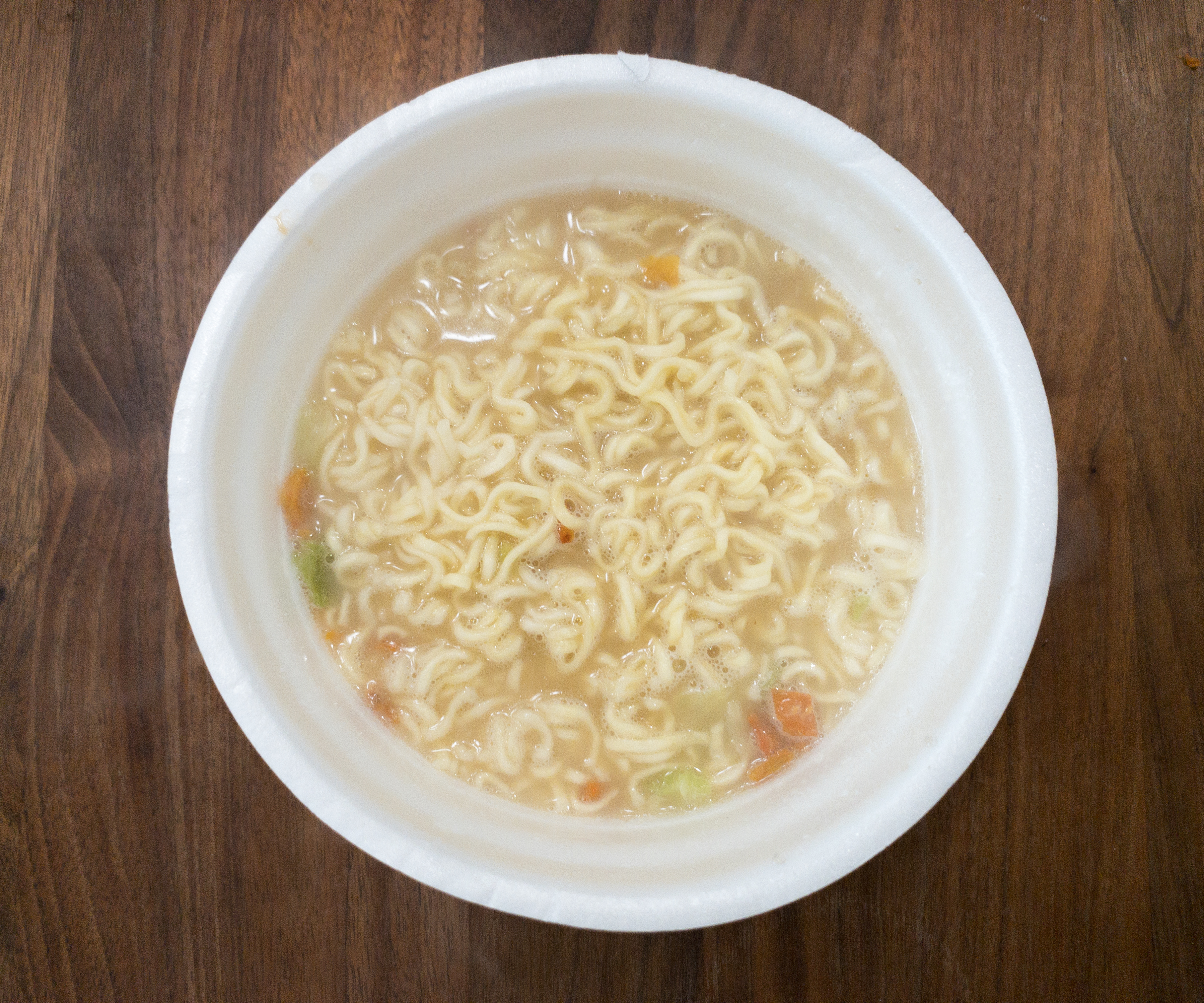 Like the other flavors from the brand, the broth in this one is very tasty, and the noodles are chewy. Many prefer adding vegetables like scallions, or some meat like sliced pork, or a soft boiled egg, but it is also great by itself.
Wakame Somen. Somen are very thin noodles, and the traditional way to eat them is to dip them in soy sauce, but this noodle dish is paired with wakame and bonito, and it's really tasty!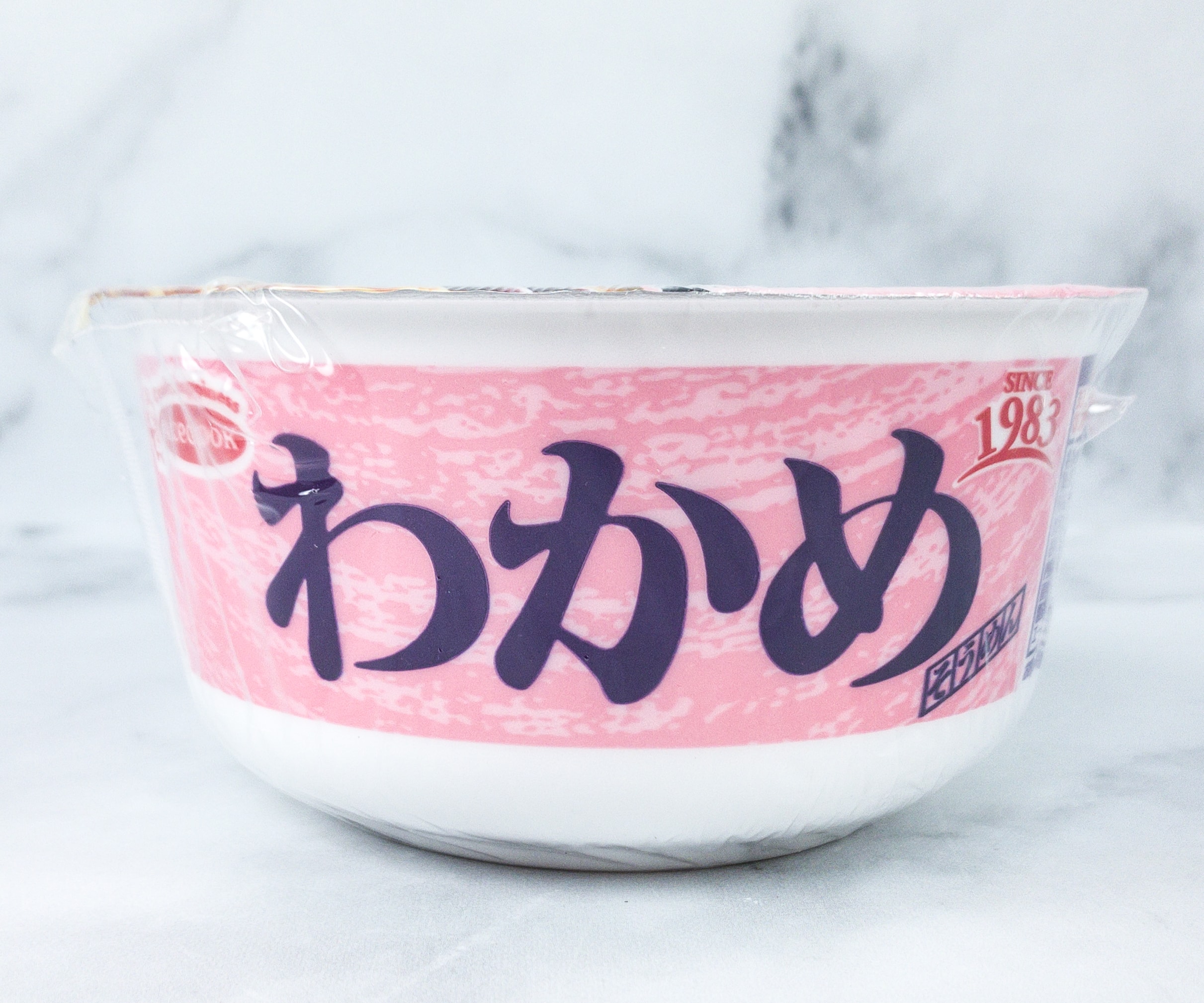 The noodle soup has a very smooth taste because of the bonito that pairs perfectly with the wakame and the thin somen. You can add some deep roasted sesame and a hard-boiled egg for more flavor.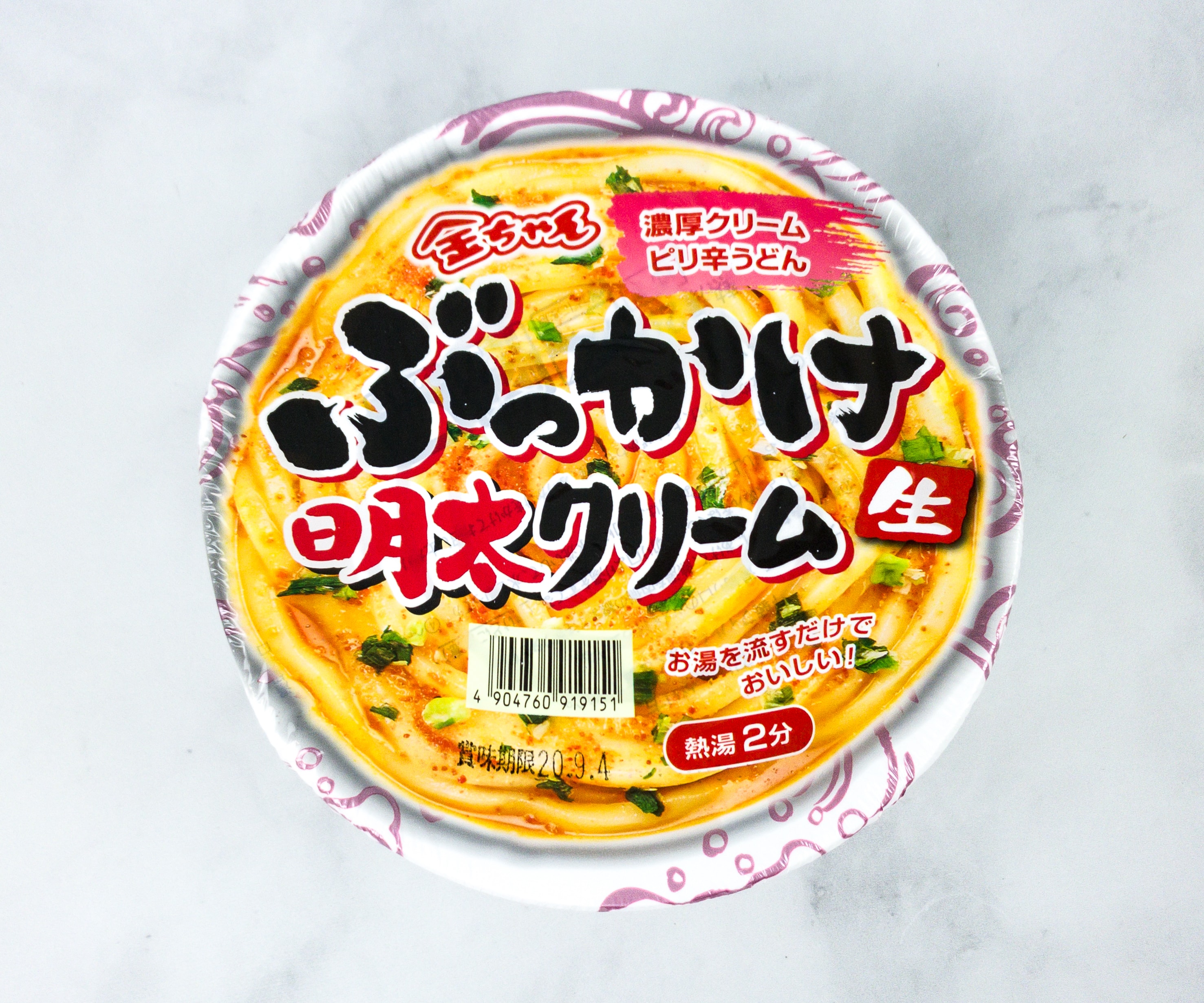 Kin-Chan Bukkake Mentai Cream. This bowl of noodles is different from how most udon is served with hot broth. Instead, it is splashed with mentai sauce, which is the fully ripe roe of a species of codfish used in many Japanese dishes.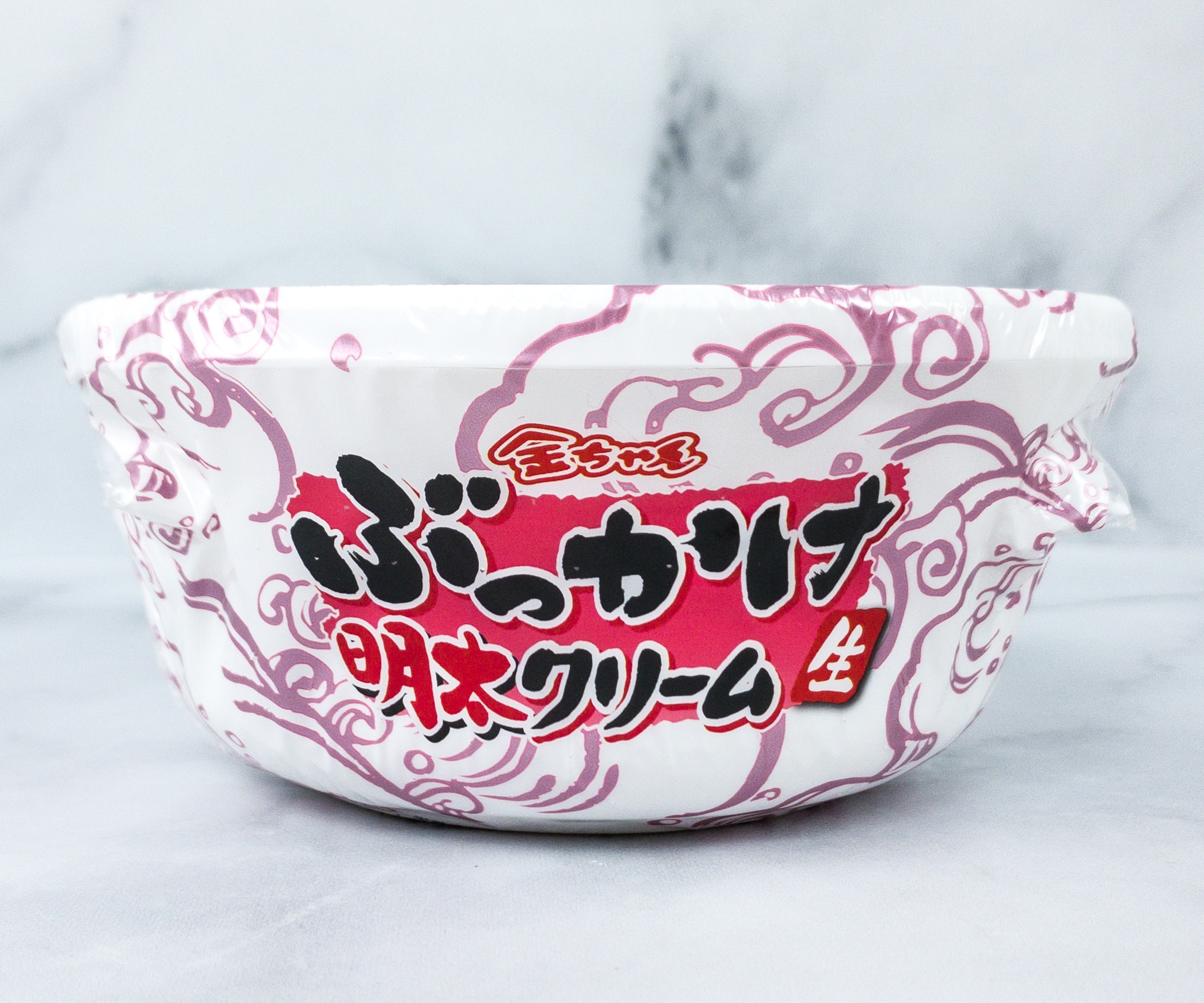 Just add boiling water to cook the noodles, then drain. Add sauce and garnish with dry sachet contents, and you can add pickled ginger, green onions, or a fried egg!
Umai Crate makes it easier for us to try authentic Japanese noodles! The variety of noodles in each box is always interesting, and the flavors never disappoint. All that we need to add is hot water and some toppings that we can easily find in our pantry, and our noodle dish is ready in no time. They also included a booklet with helpful info, as well as a recipe that we can easily try! Japanese noodles are really amazing and we're happy that this subscription exists!
What's your favorite ramen this month?