Tushy Bamboo Toilet Paper Subscription is available again! The subscription is $59 per month, and will include 36 rolls of bamboo tissue paper! You can choose to receive it in 1-4 month intervals.
Intro-deucing our new and improved Bamboo Toilet Paper

The bigger the roll, the cleaner the hole. (No trees were harmed in the making of this toilet paper.)
About Tushy TPs:
100% SUSTAINABLE Switching to bamboo exponentially re-deuces your carbon footprint.
100% FASTER Our bamboo grows up to 39 inches in a day.
100% SAFER No chemical bleaching or cancer causing BPAs used.
100% CONVENIENT Delivered straight to your front door.
Here's what you'll get:
Made with 100% unbleached, silky-strong bamboo fibers.
Plastic-free packaging for the world's oceans.
Three-ply for the cleanest dry.
300 sheets of pure softness.
BPA-free for bum wellness.
Free delivery on recurring orders.
Cancel subscription anytime you want.
Also available – Tushy Bidets!
Tushy uses an 1/8th gallon of water per use, and no trees  were harmed in the process.

SAVE YOUR ASS Give your butt the clean it deserves.
SAVE YOUR HEALTH Say bye bye to hemmorhoids and UTIs.
SAVE YOUR MONEY TUSHY fits on most standard two piece toilets.
SAVE YOUR TIME Quick and easy install.
Here are the Tushy Bidets available:
TUSHY Classic ($79)
OUR MOST POPULAR! Turn your bathroom into the private spa oasis you've always wanted with TUSHY White and Bamboo Classic. Every spray to your bootyhole will transport you to a relaxing spa experience in the comfort of your own bathroom. Our classic bidet attachment washes your bum with a refreshing stream of clean water after you poop.
Pressure + angle control for a targeted spray on your pooper
Includes everything for an easy install in under 10 minutes
Requires NO electricity or plumbing
Self-cleaning nozzle
60-day risk-free guarantee
Free shipping
Over 3000 5-star reviews
How to install Tushy Classic: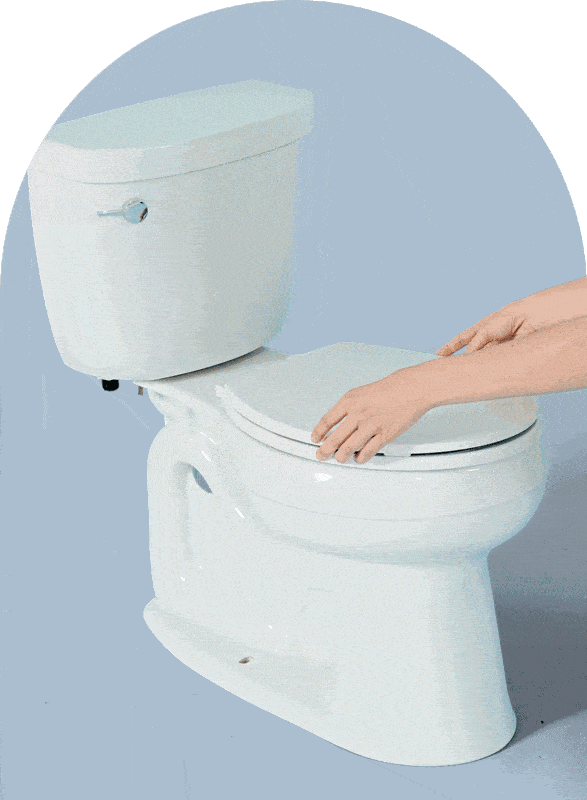 Installs in 10 minutes.

TUSHY fits all standard toilets and some one-piece toilets. Doesn't require electricity or plumbing. Just unscrew the toilet seat, pop the TUSHY on, connect to water, and you're done.
TUSHY Spa Premium Warm Water Bidet Attachment ($109)
OUR MOST POPULAR! The TUSHY White and Bamboo Spa is a warm water bidet attachment for existing toilets. Turn your bathroom into the private spa oasis you've always wanted. Every spray to your bootyhole will transport you to a relaxing spa experience in the comfort of your own bathroom. Our TUSHY Spa releases warm or cool clean water on your bum like a cleansing hug, but your toilet must be next to your sink to access the heat.

Temperature control
Pressure + angle controls for a targeted spray on your pooper
Includes everything for an easy install
Requires NO electricity or additional plumbing
Self-cleaning nozzle
9-foot hot water connection provided
60-day risk-free guarantee
Free shipping
Over 1100 5-star reviews
TUSHY Spa must be near a sink to connect properly
Here's how to install Tushy Spa: