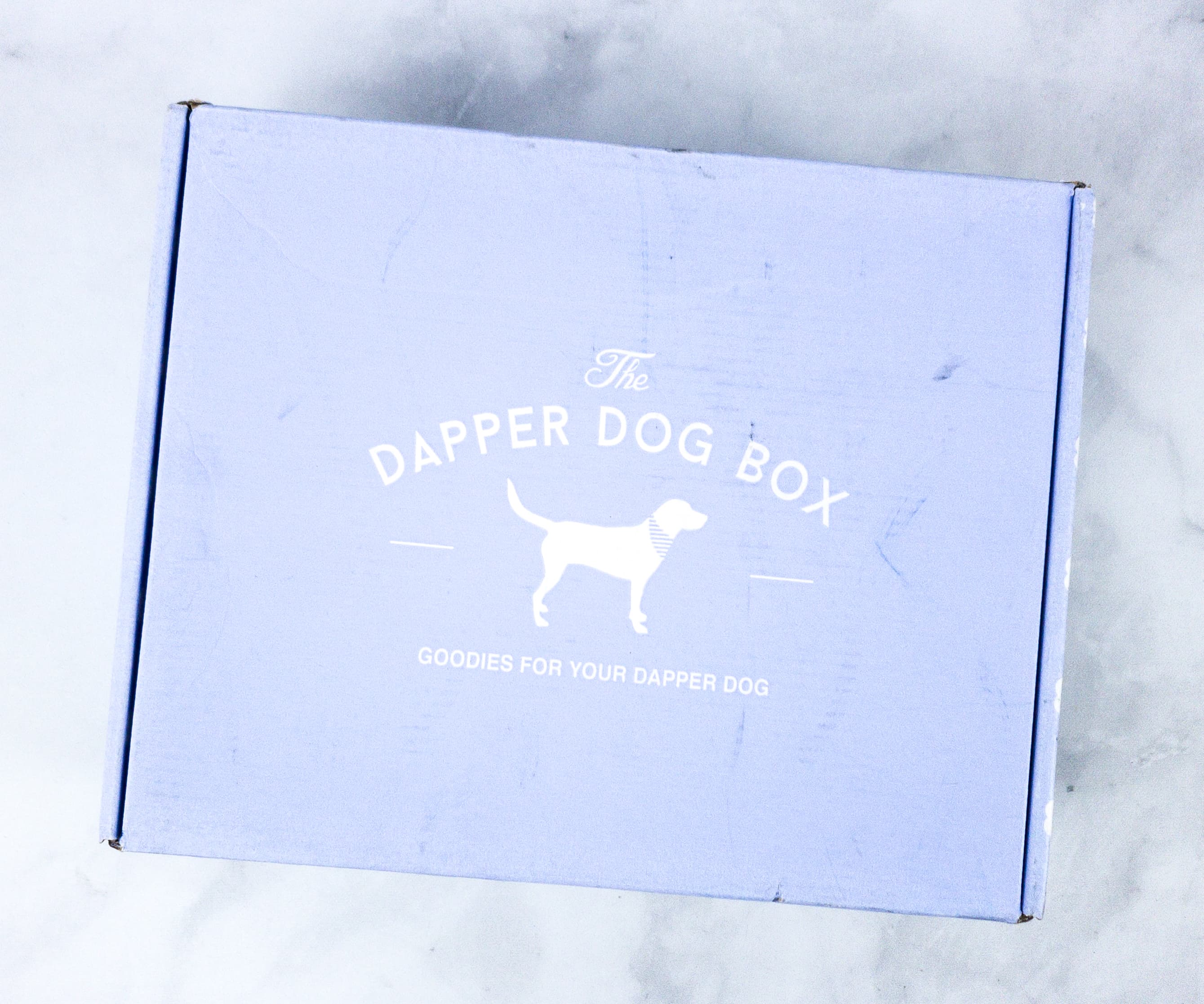 The Dapper Dog Box is a monthly box for your best friend in the world – your dog! They source organic and natural items from passionate small companies that love dogs, hand-picking each item for your dog based on a personalized survey. The survey lets you customize your box for gender, five different dog sizes, and also any allergies. The regular sized box has 4-6 items with an average $50 value.
DEAL: Save 10% off your first shipment! Use coupon code HELLOSUBSCRIPTION.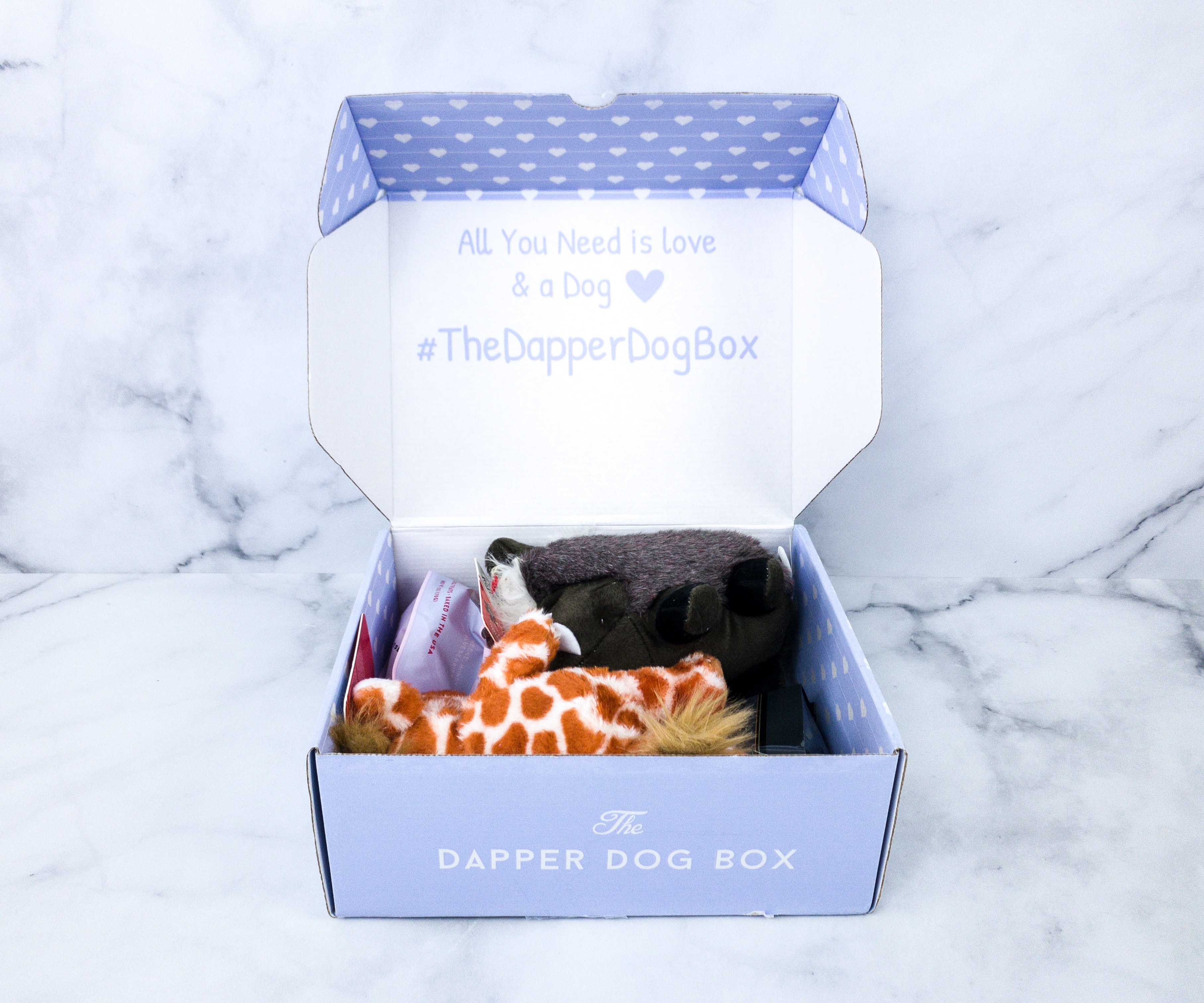 The interior of the box cover says "all you need is love and a dog" and I couldn't agree more.
All the items are packed neatly inside the box. No fillers!
Every box comes with a cute information card.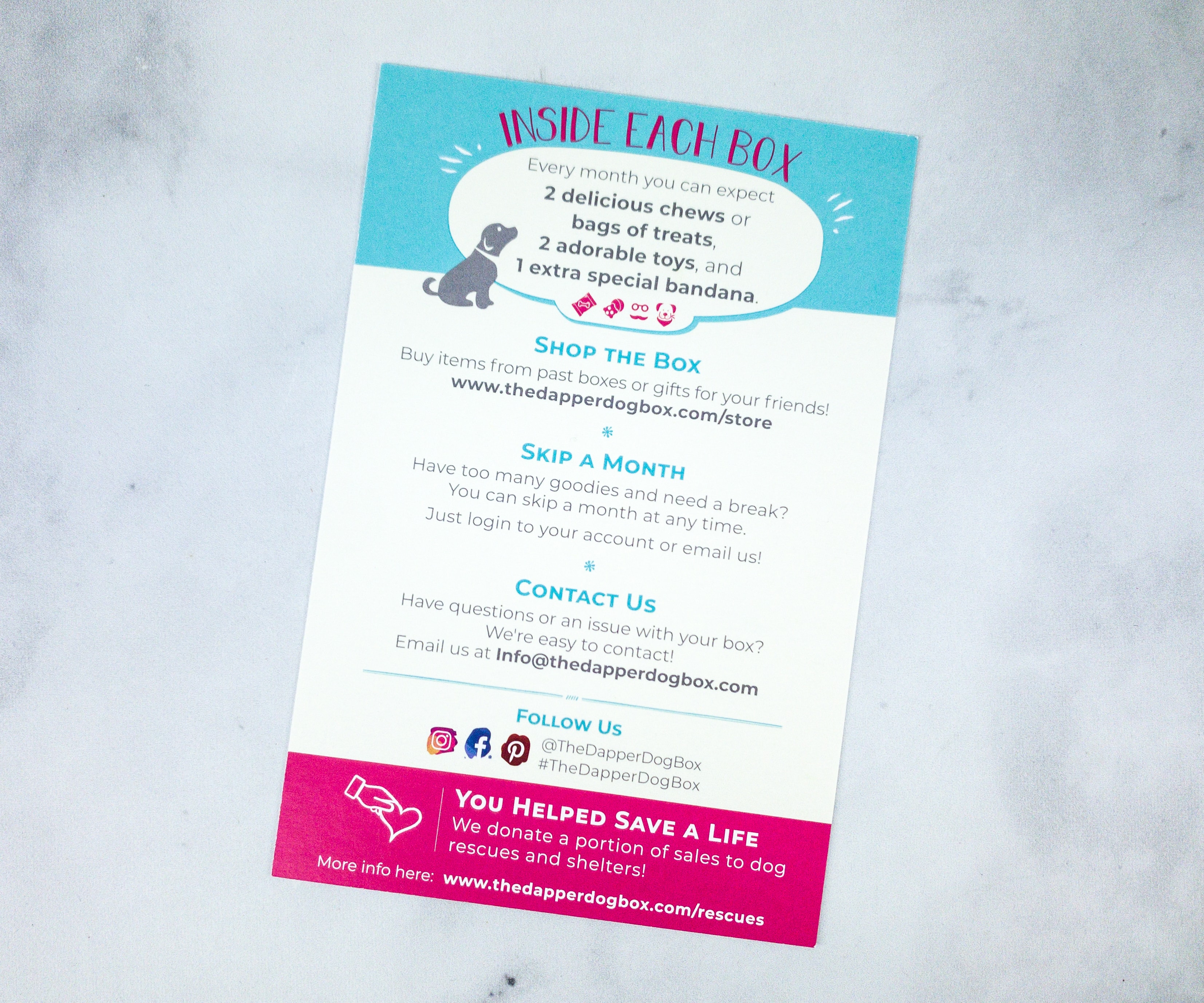 This card provides all the information you need to know about the box.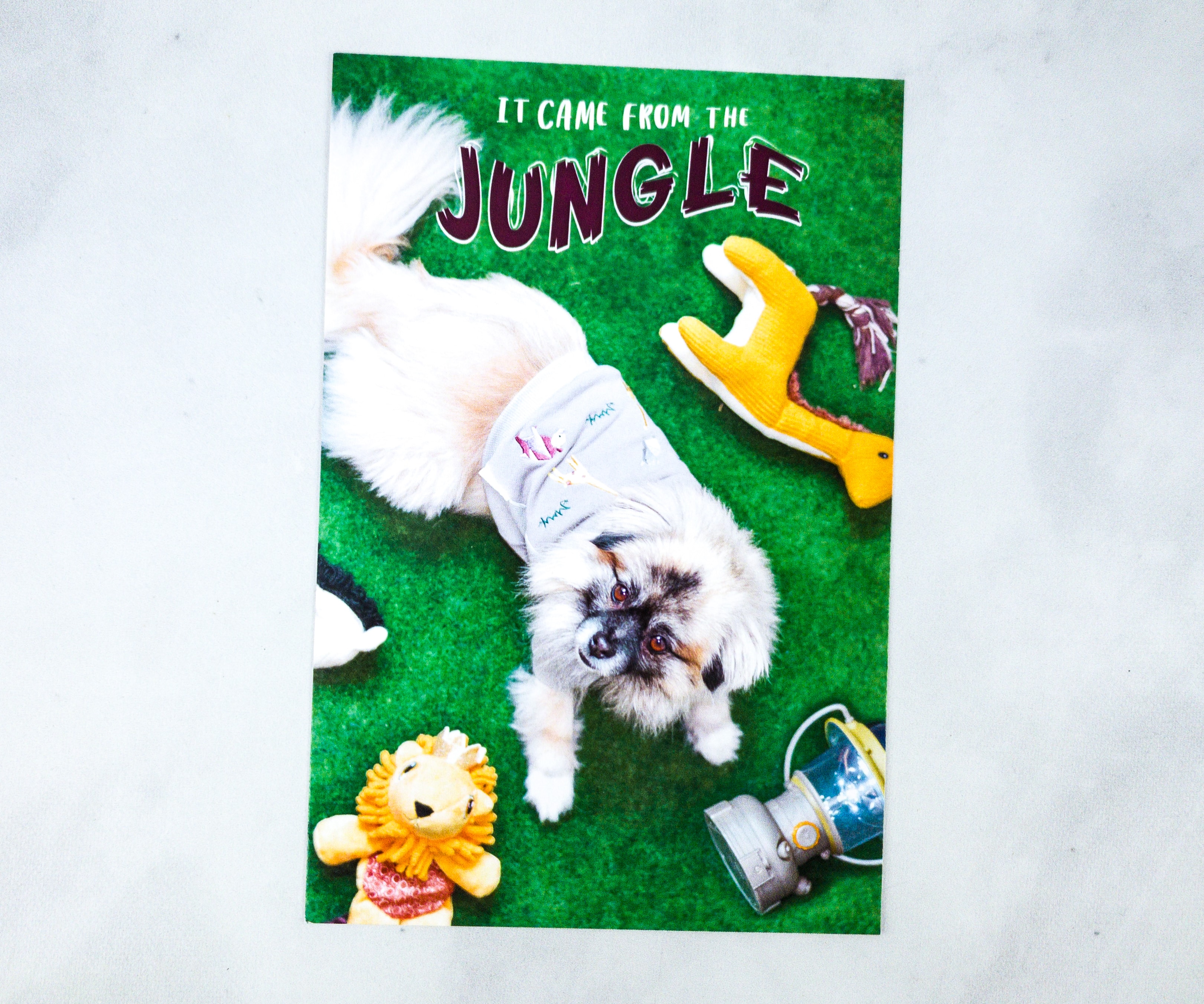 This month's theme is IT CAME FROM THE JUNGLE!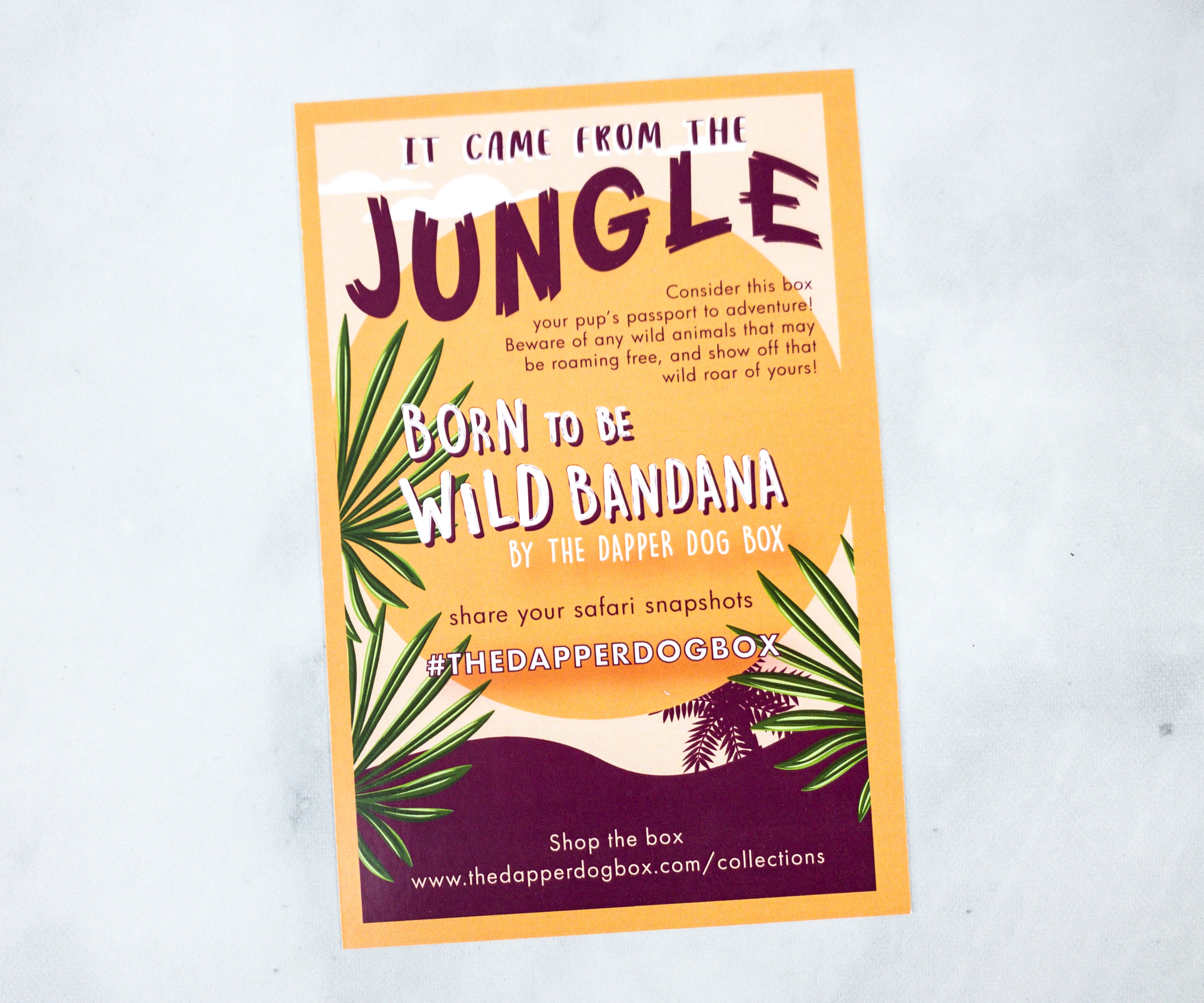 At the back, it lists the featured product for the month. For May, it's Born To Be Wild Bandana!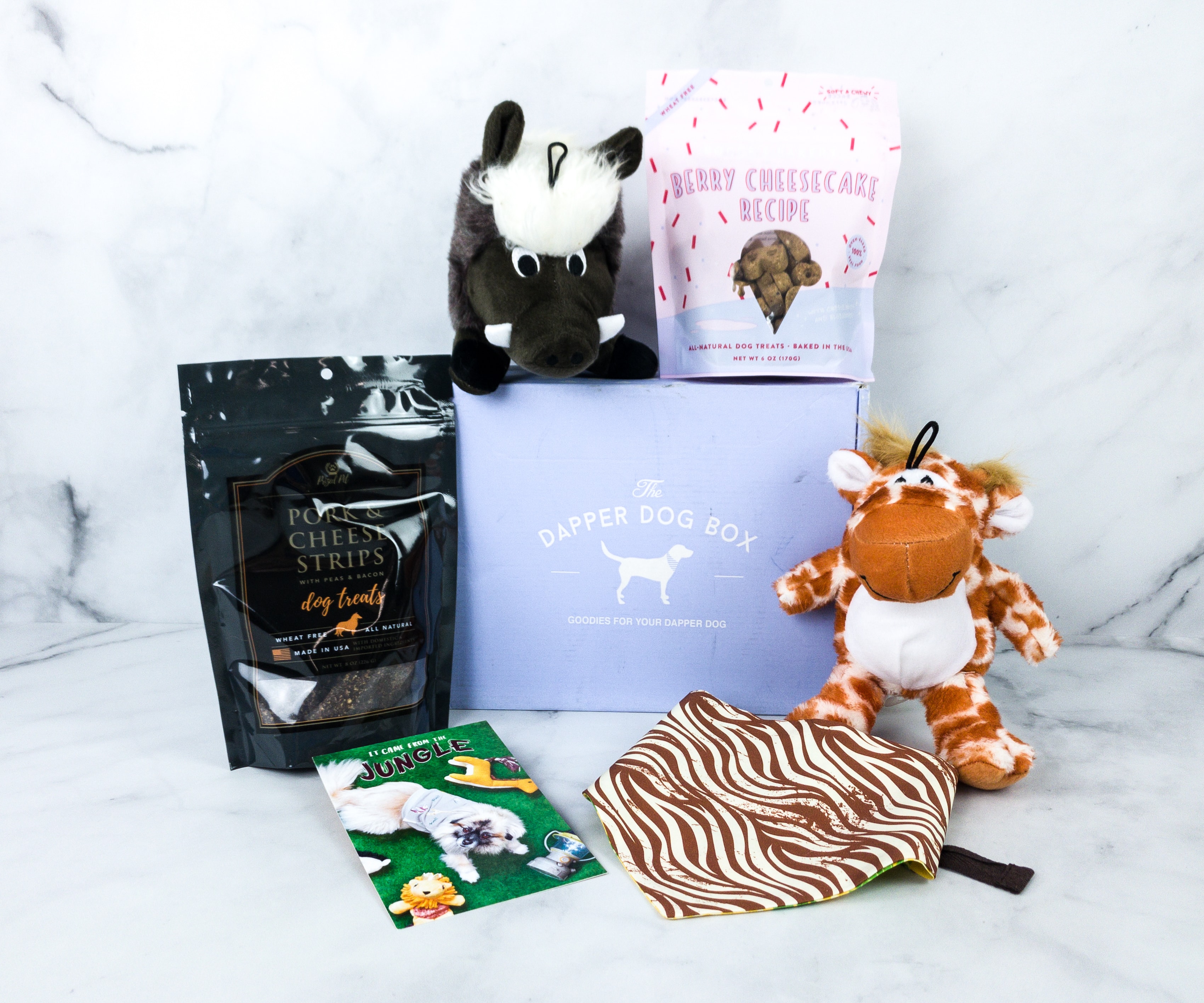 Here are all the items in the May 2020 box!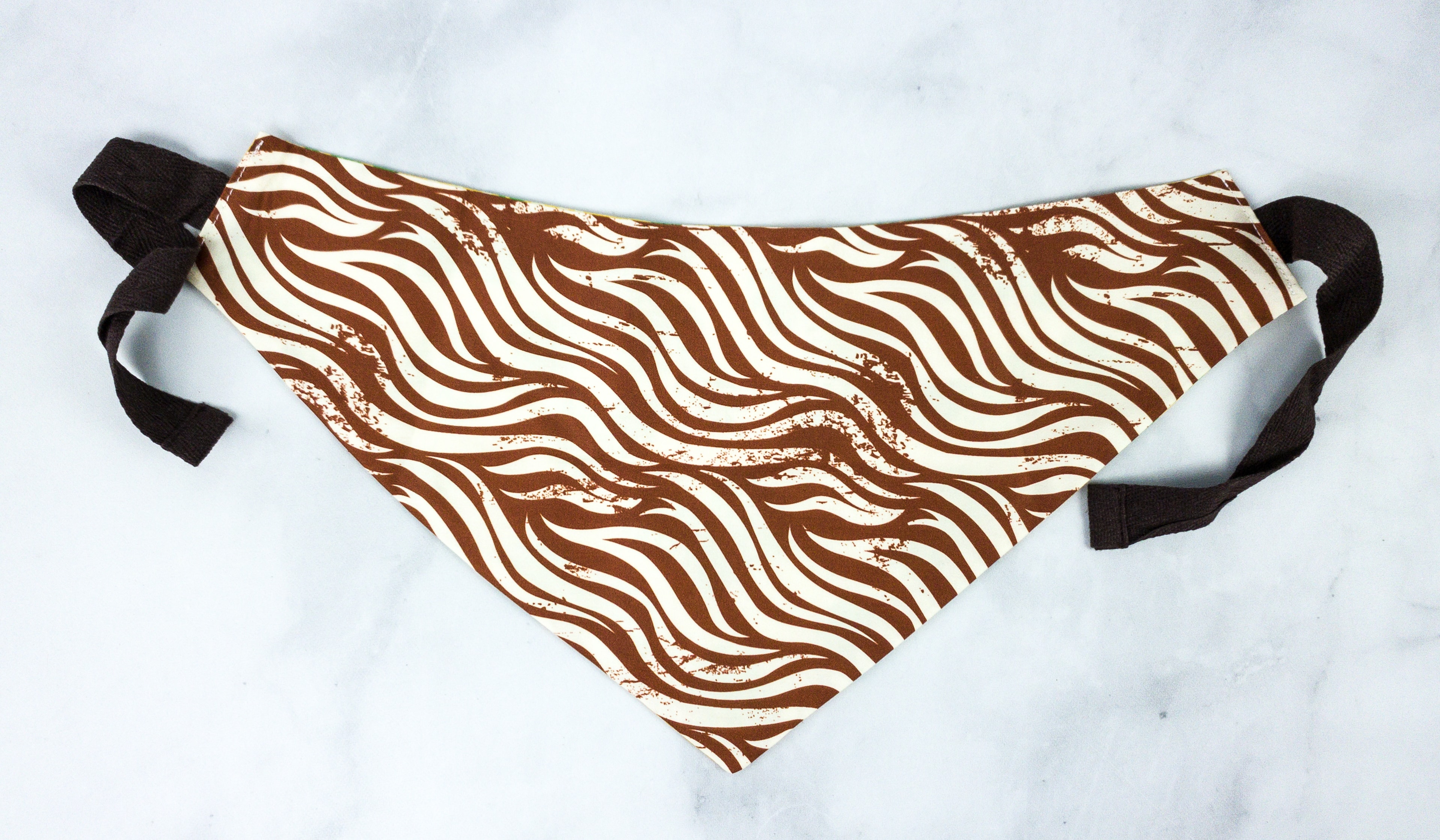 Bandana. This month's featured double-sided bandana is exclusively designed by Dapper Dog Box. It's made from premium quality, soft fabric that features wavy stripes in brown and white.
The other side of the bandana features a bright yellow background with white spots and green leaves printed all over.
It's really cute! It's also pretty easy to tie on my dog's neck, without making him feel uncomfortable.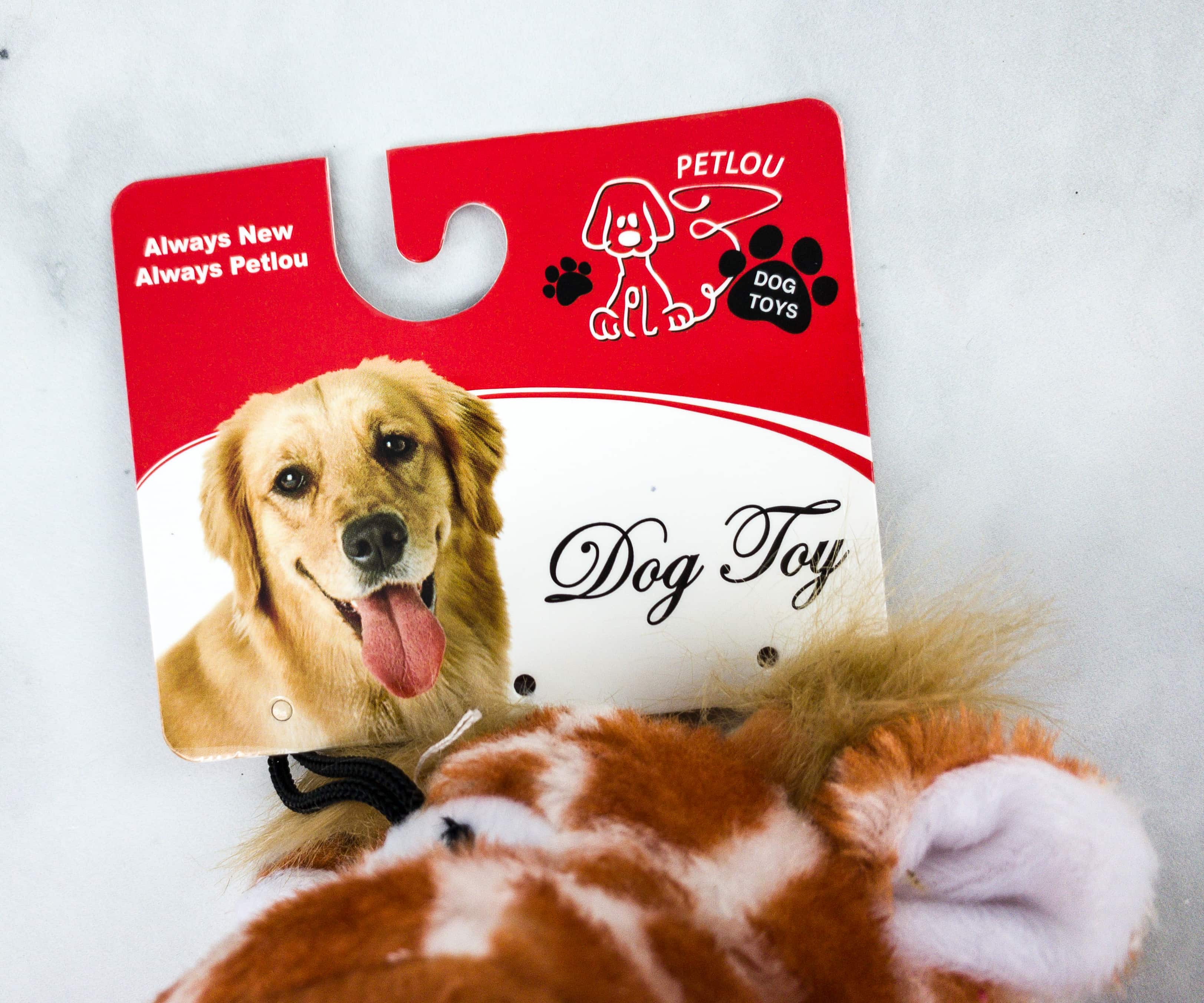 Pet Lou Dog Toy. The first plush toy is a giraffe! It's small and soft, a perfect cuddle buddy for our pups!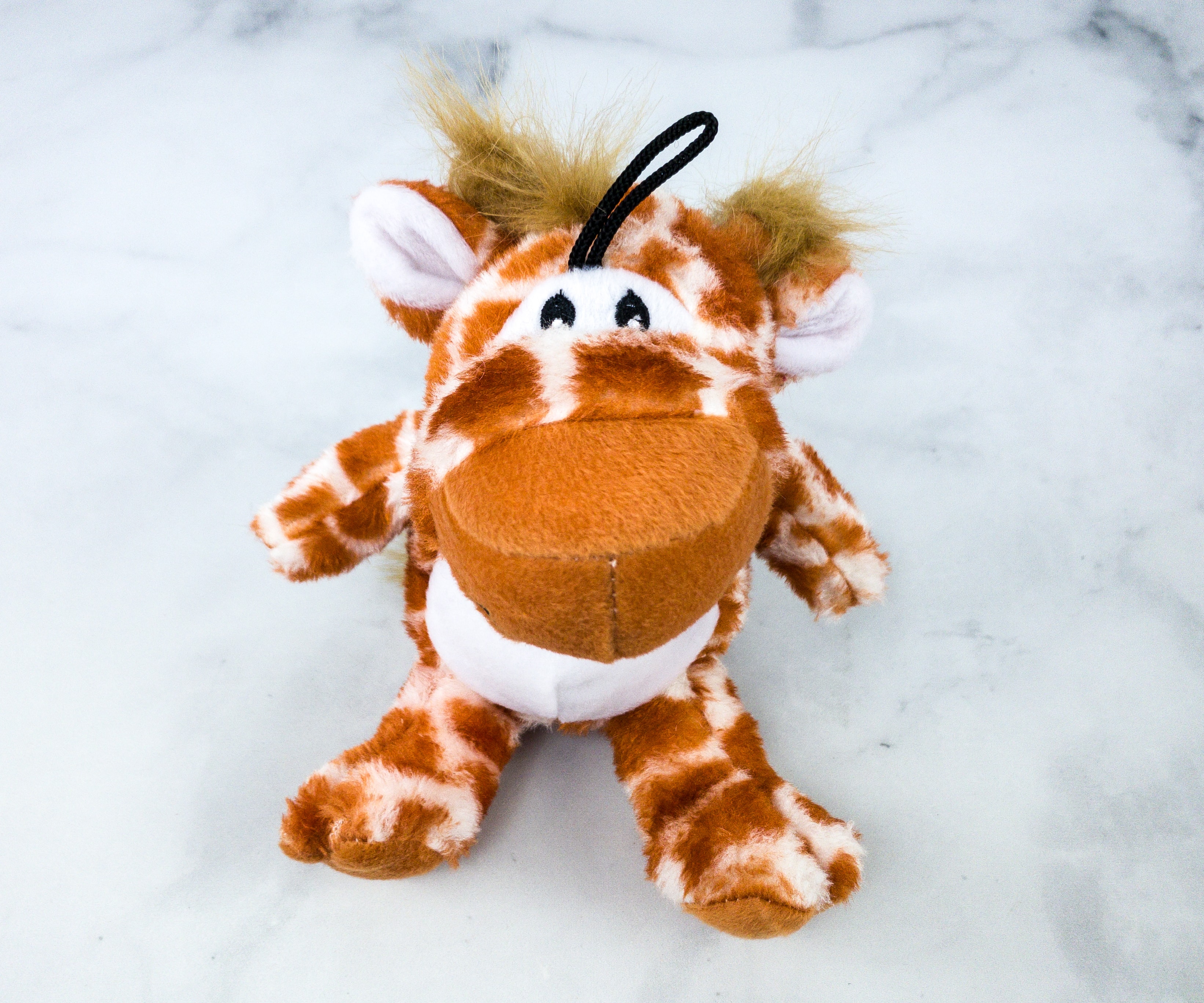 The giraffe plush toy features brown patterns similar to a real giraffe's. It also has a large wide nose and a pair of ears, but with short legs and neck.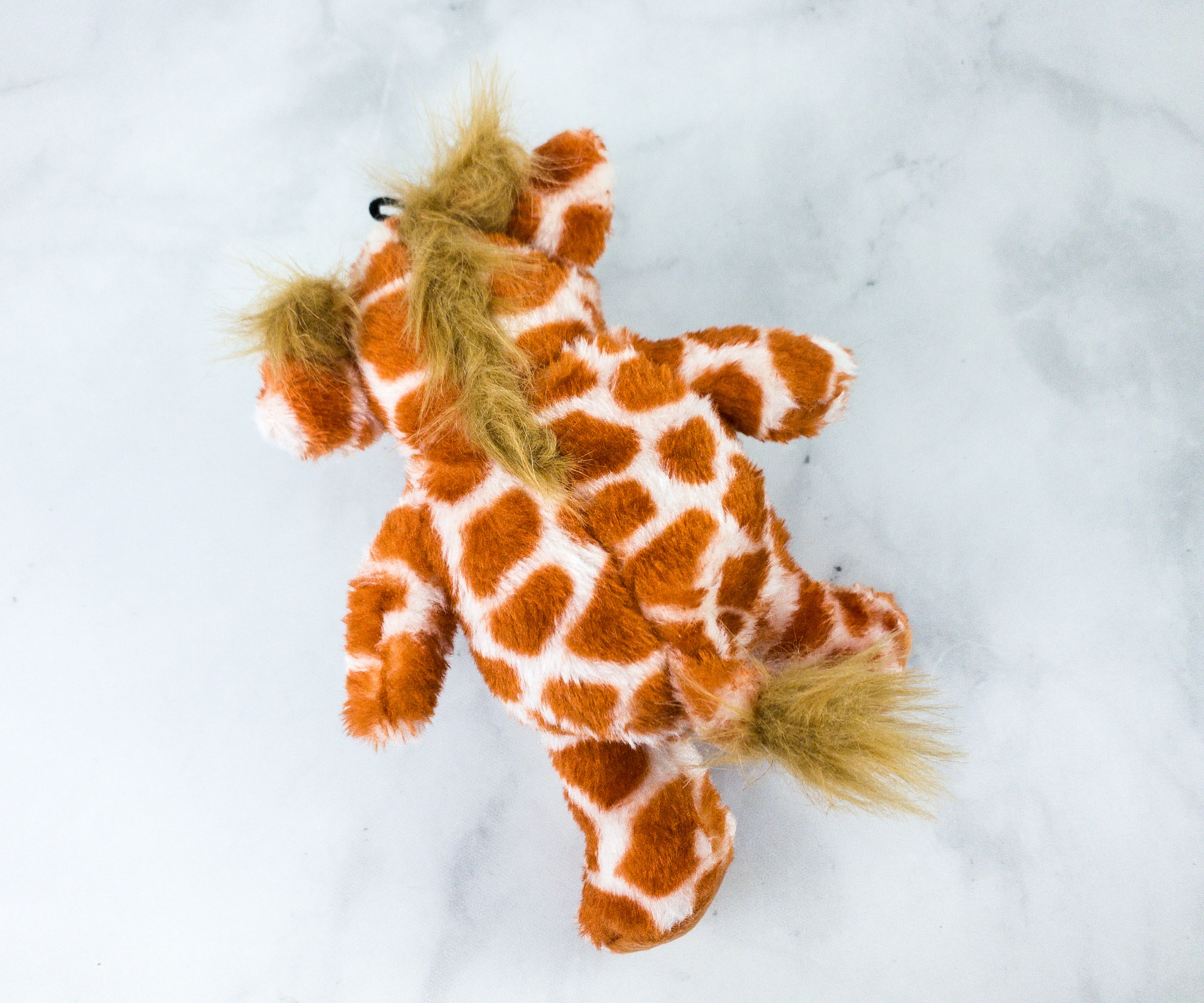 It also features some hair on the back of the neck and at the end of its tail. Dean definitely loves this!
Wild Boar Plushy. The jungle consists of different animals living in the wild. This second plush toy we got is a unique animal that is considered to be a predator and prey at the same time. It is also known as one of the hardest animals to tame, the wild boar!
It looks pretty much like a real wild boar with its black furry body, tough nose, and a pair of short yet very sharp tusks. This plushie is so durable and fluffy at the same time!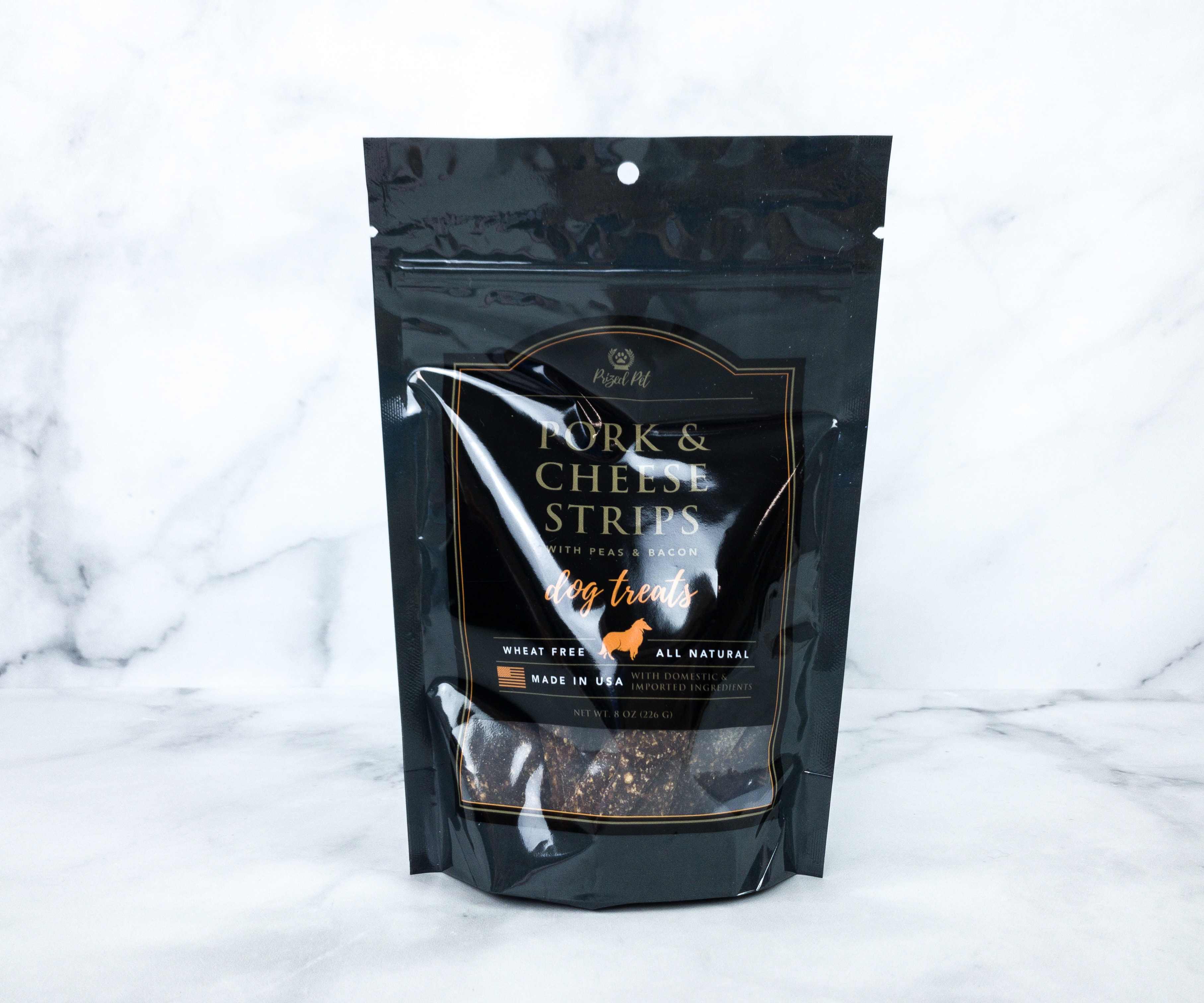 Pork & Cheese Strips Dog Treats ($9.99) These treats are chewy strips made from wheat-free, all-natural ingredients including pork, cheese, and peas.
Peas are known to have a high protein and fiber content that boosts a dog's overall health.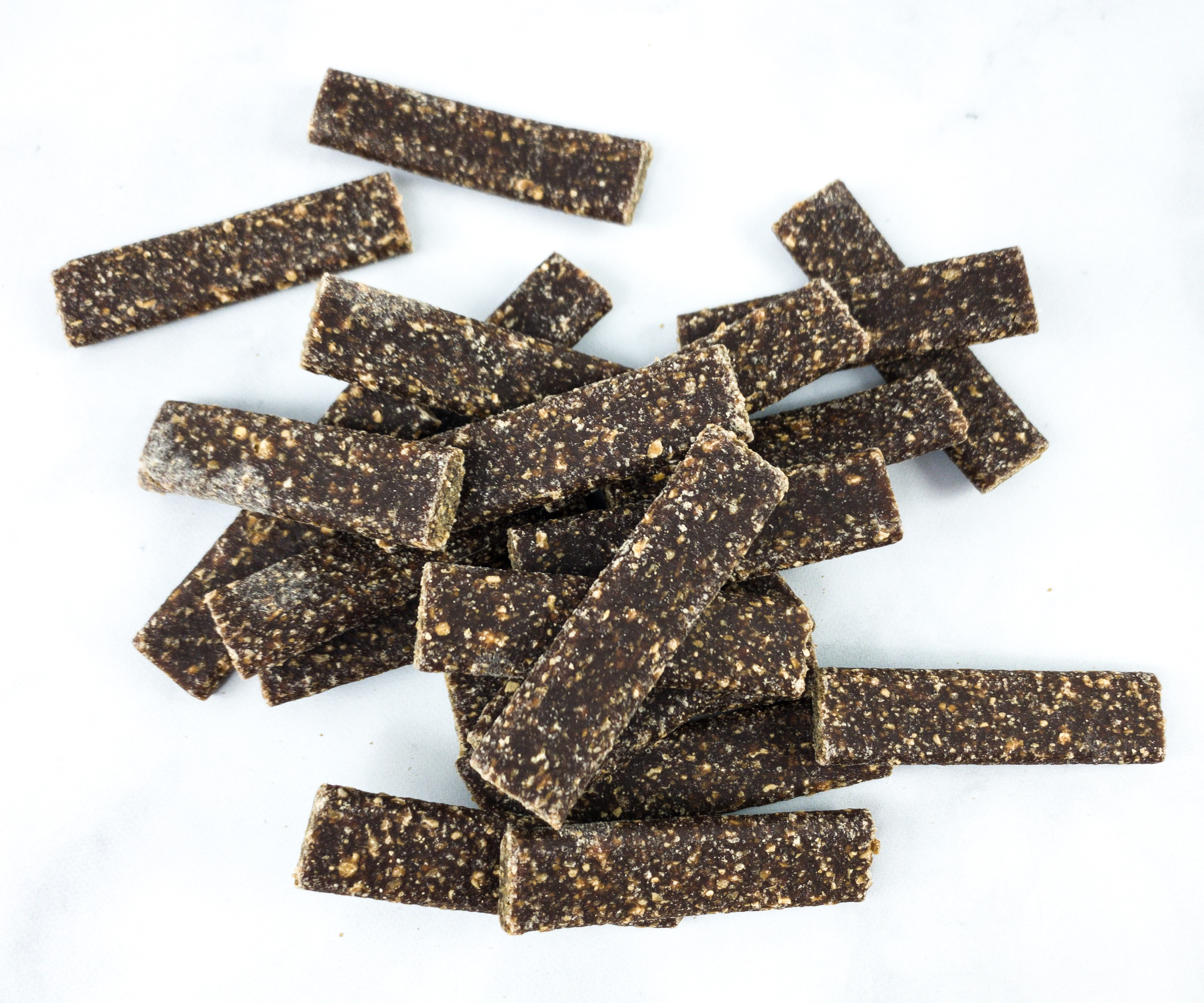 Each piece is rectangular, textured, and chewy. The size is just right for our pups, but you can also break them down into smaller pieces easily.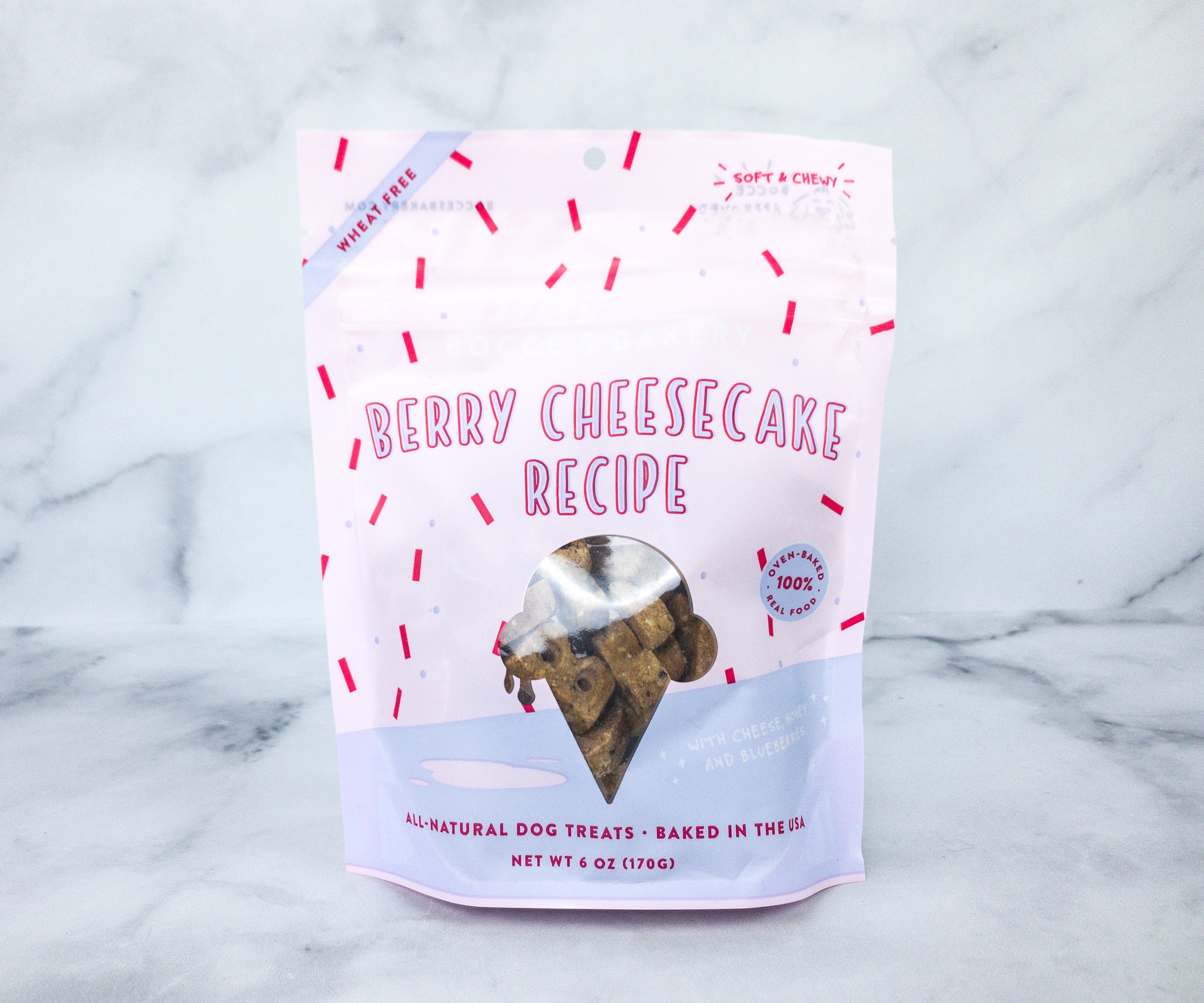 Berry Cheesecake Recipe Dog Treats ($6.50) Here's another bag of dog treats! This time, the soft and chewy dog treats are made with oat flour, cream cheese, rolled oats, honey, and blueberries. They're also packed with vital nutrients such as protein and fiber.
According to the packaging, these treats are also wheat-free, perfect even for pups with a sensitive stomach.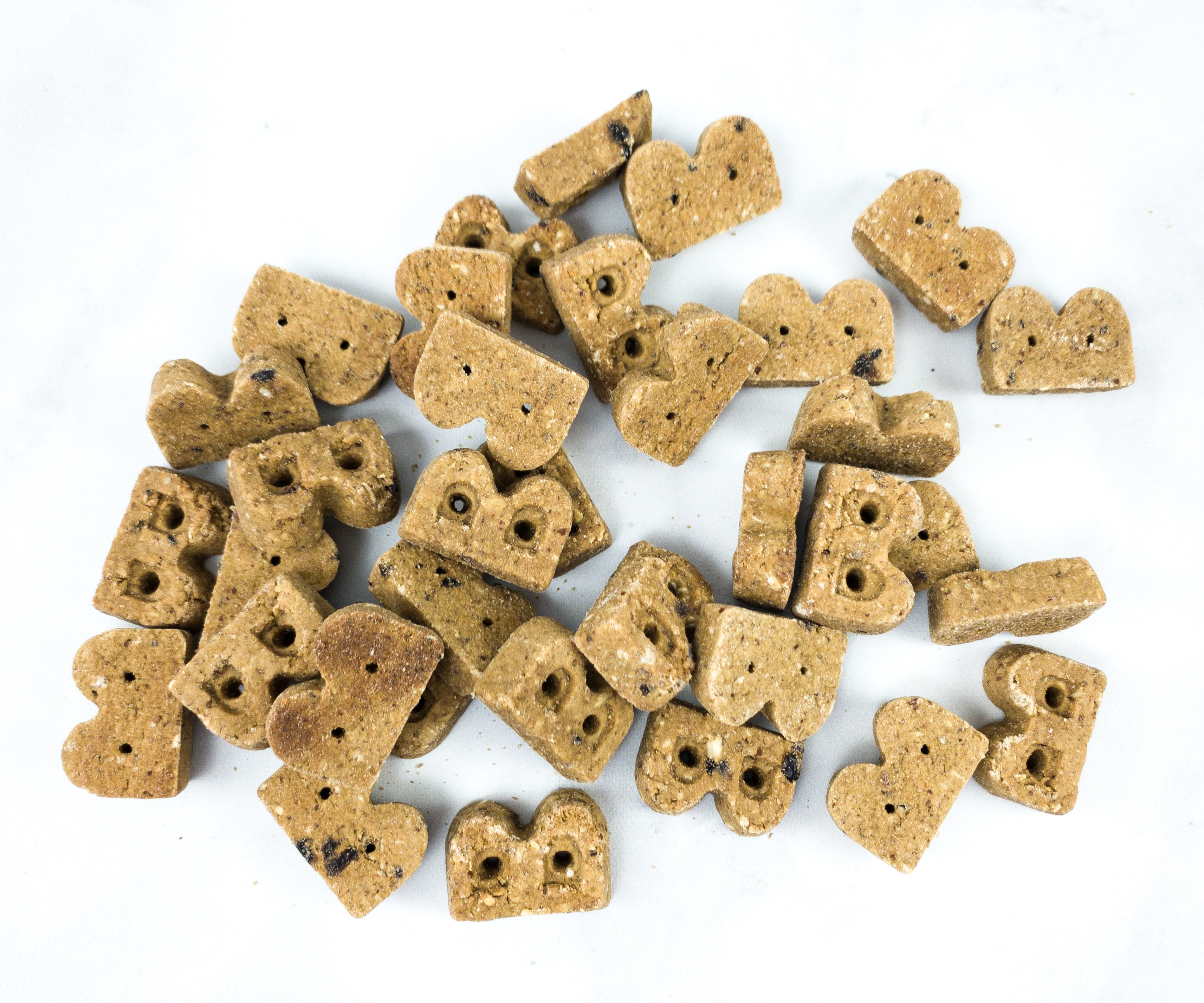 Each bite-sized treat is B-shaped. It makes a great snack and even as a training reward!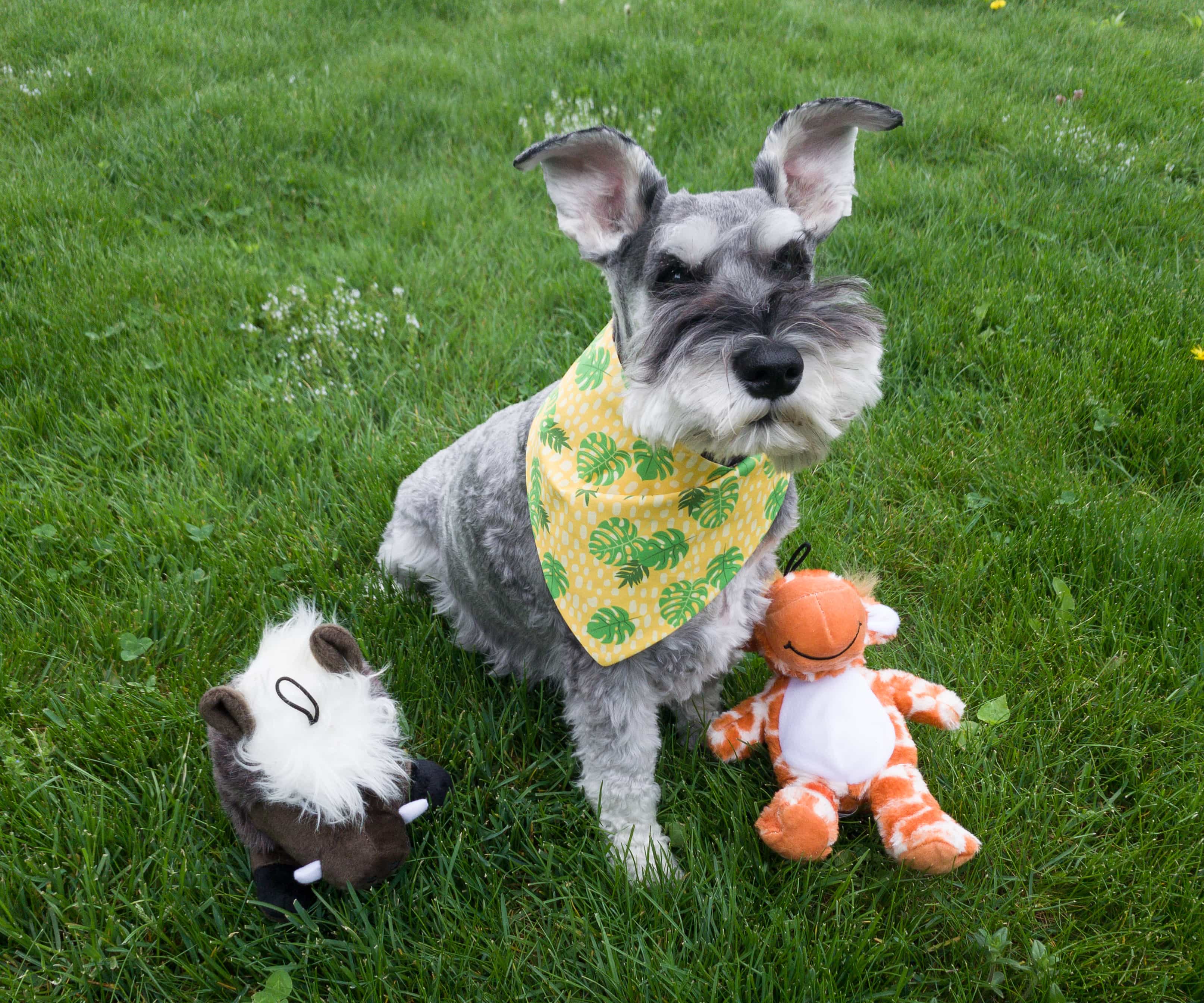 The Dapper Dog Box always sends fun dog toys and delicious dog treats and this month's box is no exception. Our pups definitely loved playing with the cuddly plushies, especially with the giraffe! They also keep on asking for more whenever we feed them with the pork-based snacks and the cheesecake-flavored treats! Once again, we are impressed with their double-sided bandana. The design is truly adorable, and our pups really feel comfortable wearing them. There's nothing in this box that goes to waste, so it definitely deserves double paws up!
Did you love this month's box as much as we did?