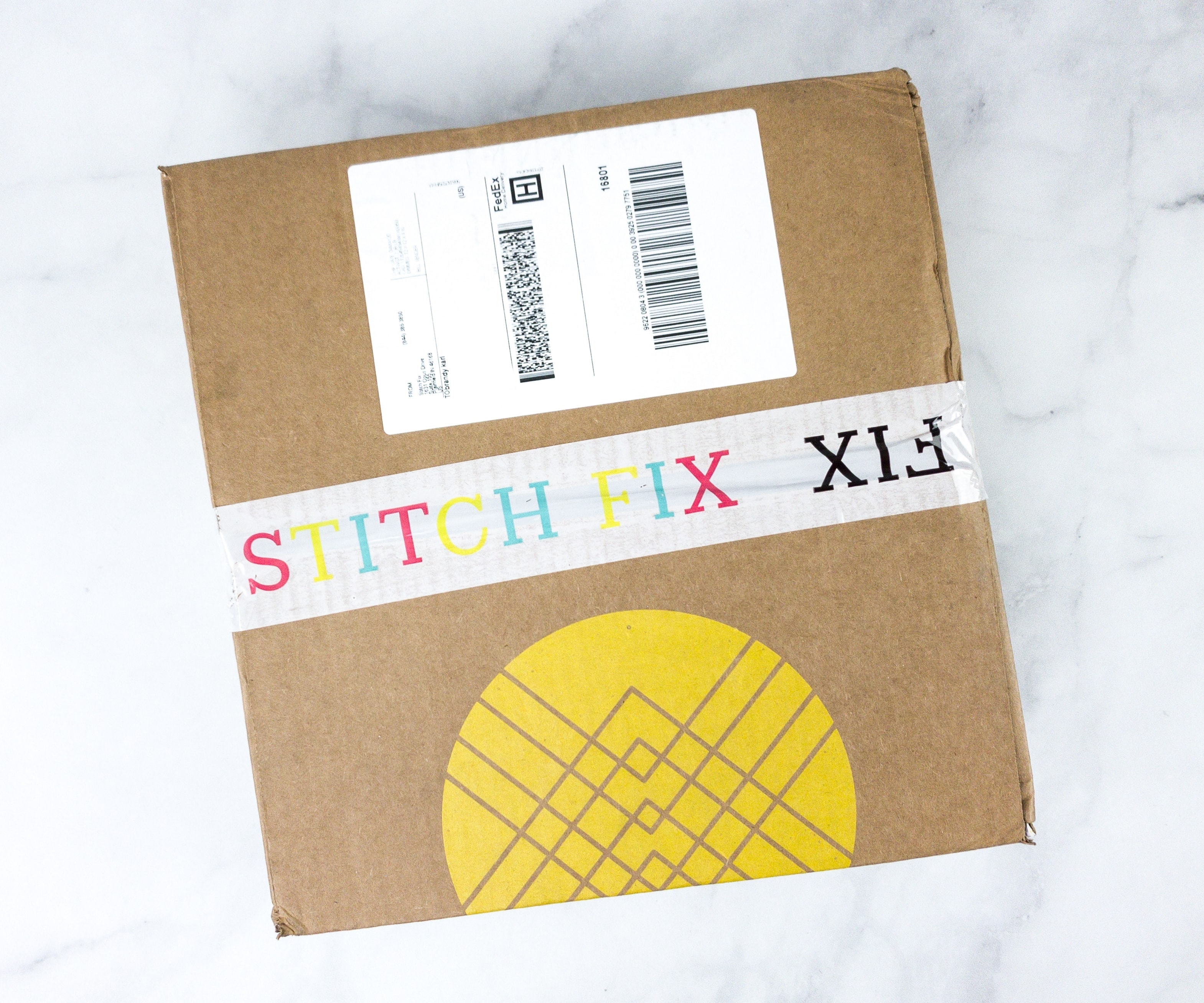 Stitch Fix Kids is a personal styling service for kids clothing ranging from sizes 2T to 14. At $20 styling fee for each box, you'll get 8 to 12 items with retail price ranging from $10 to $35 when it is shipped to you. You will be asked to share some styling preferences first when you sign up for this box so that the items included will be curated accordingly. If there are clothes that don't fit your child, you can always return them by the return envelope included in the box. If you do decide to keep all of the items, you will get 25% off on the whole box.
This is the review of Stitch Fix Kids for Little Girls.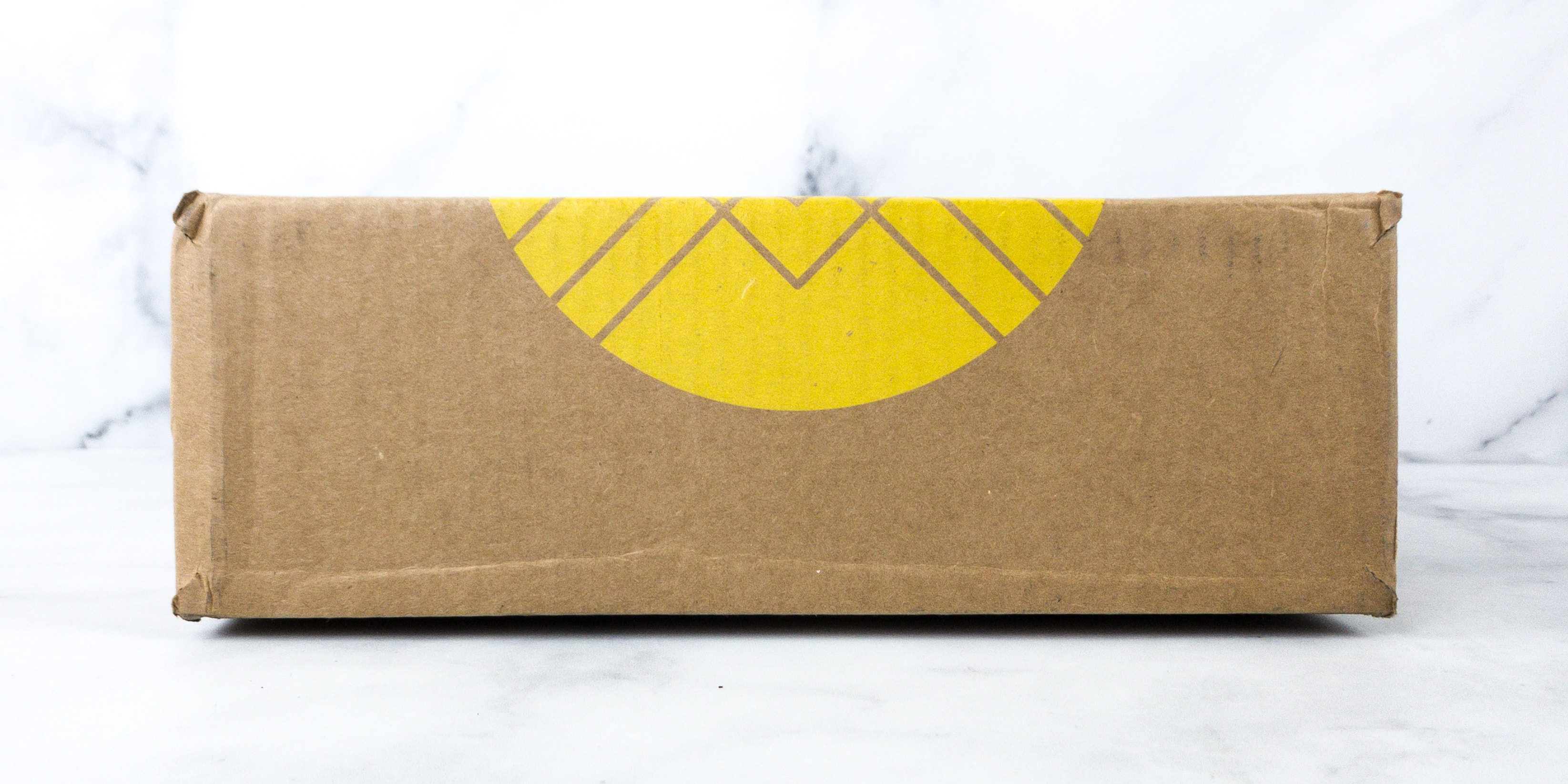 The fix arrived in a brown box!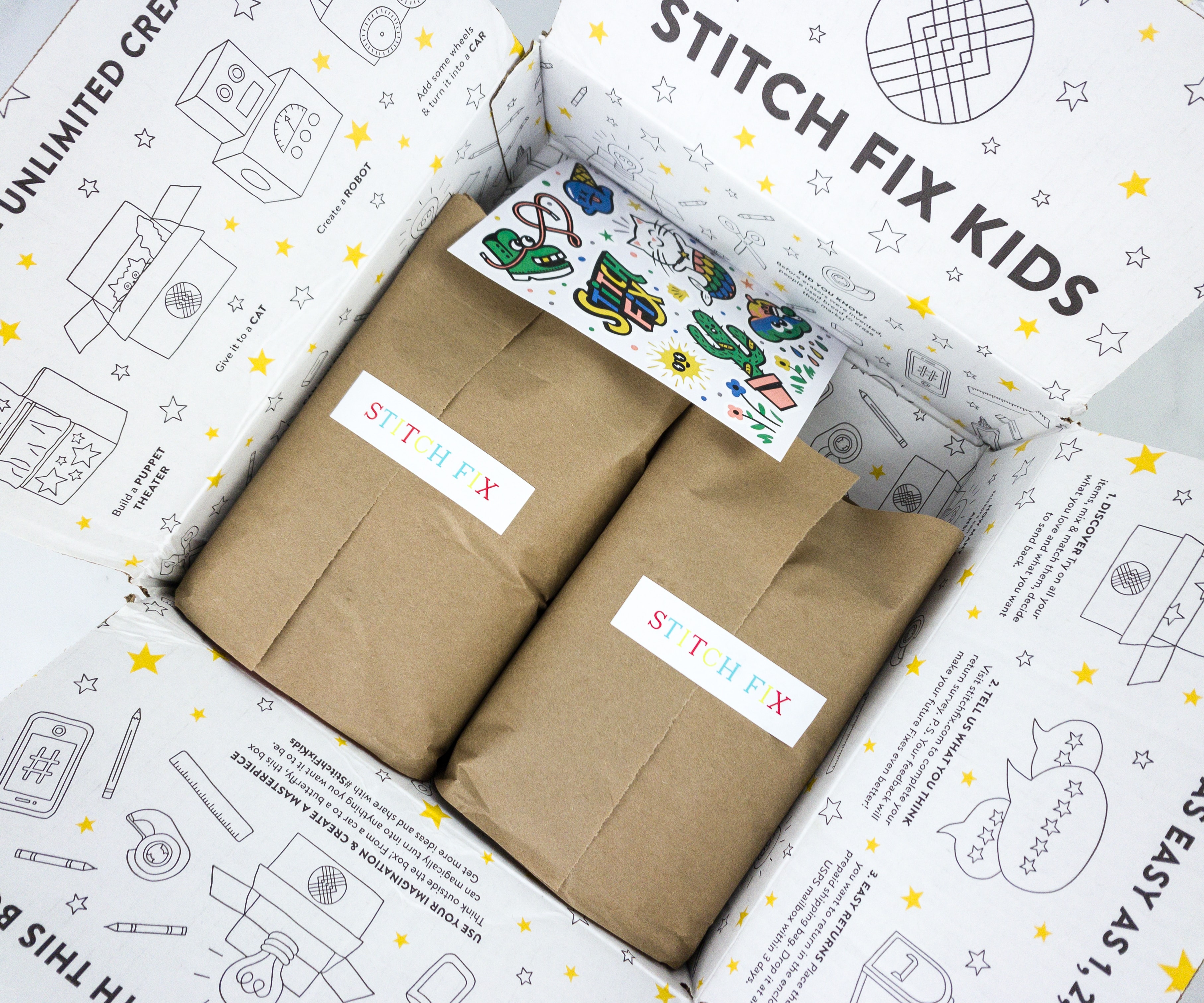 The flaps of the box contain everything you need to know about how the service works.
It contains a welcome card!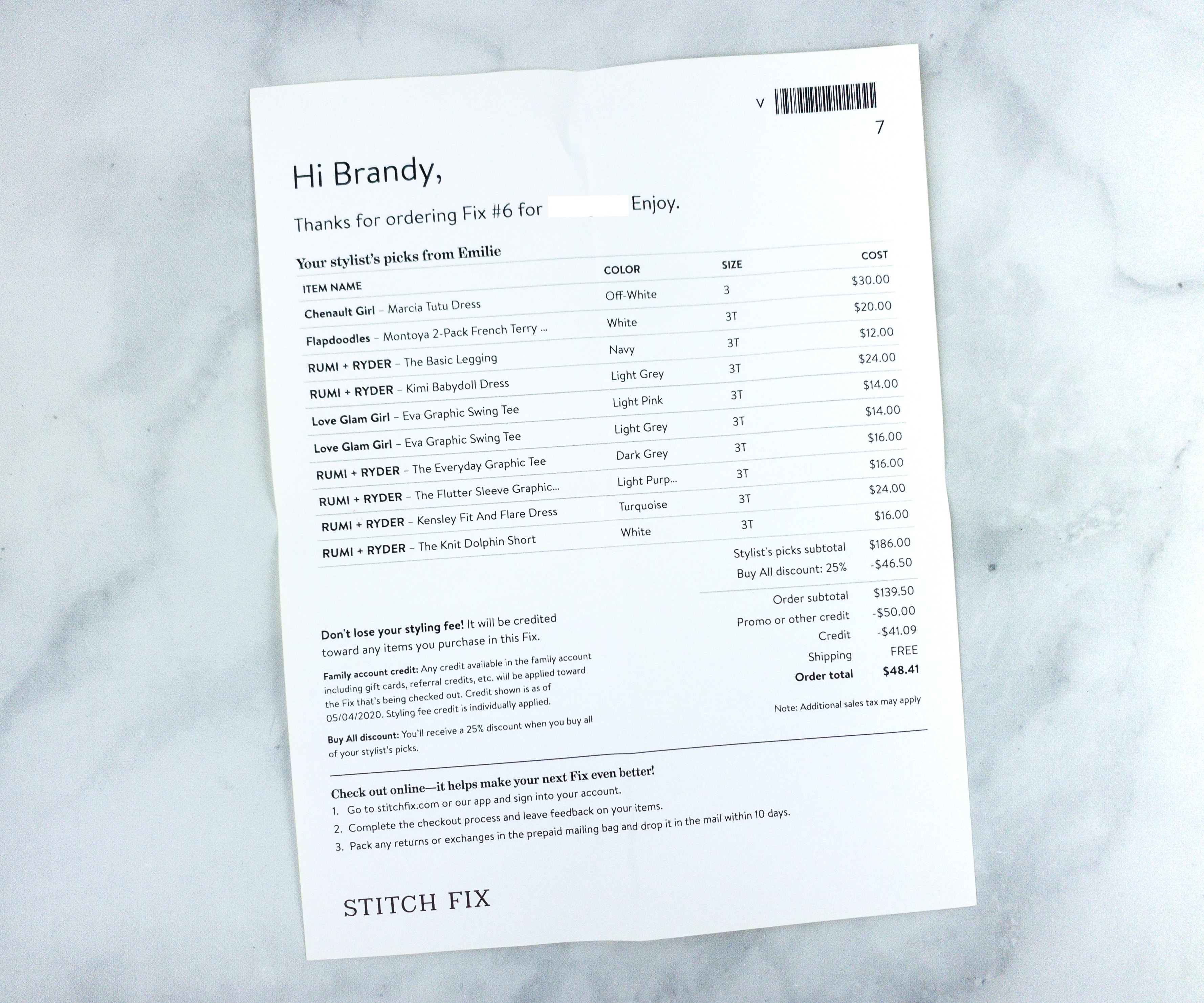 There is a list of all the items included in this box, along with their size and their price. This way, it will be easier for you to compute how much you'll be paying if you'll get individual items.
There's also a mini-game!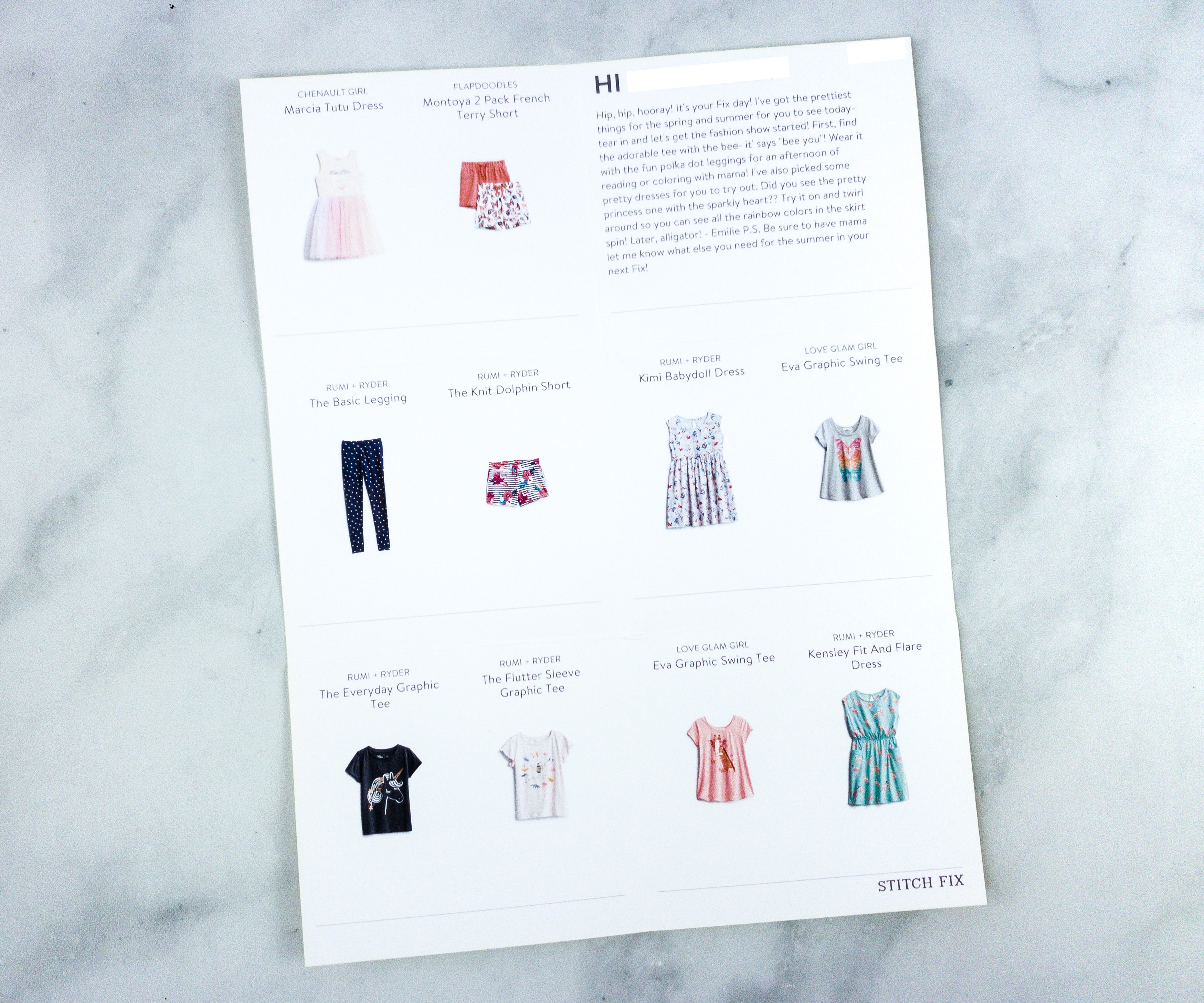 Flip the sheet over and you will see a message from this month's stylist as well as the photos of the items inside this box!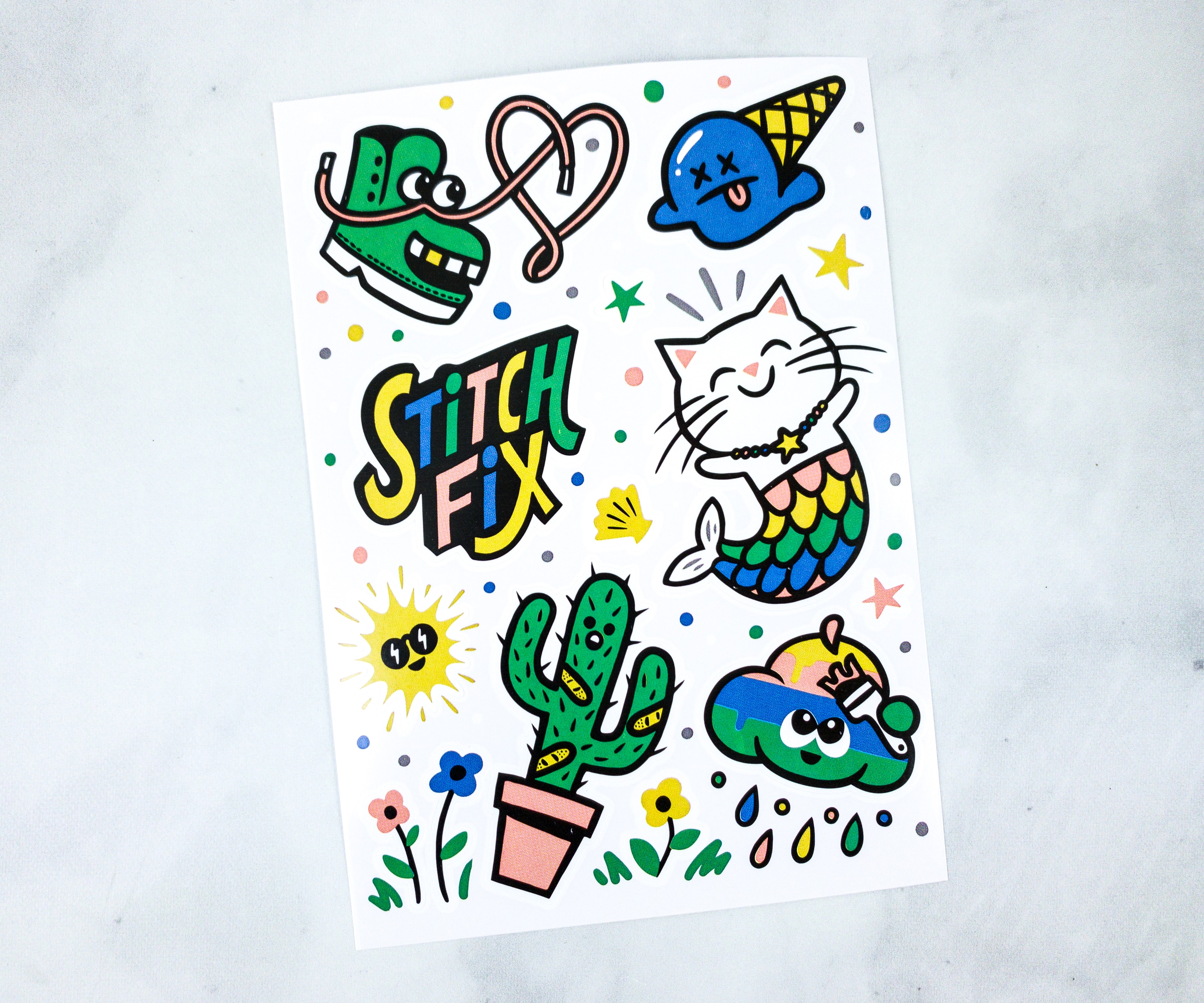 StitchFix started it off on the right foot with this cute set of StitchFix stickers.
The return envelope is already included in the box so you can return the items easily.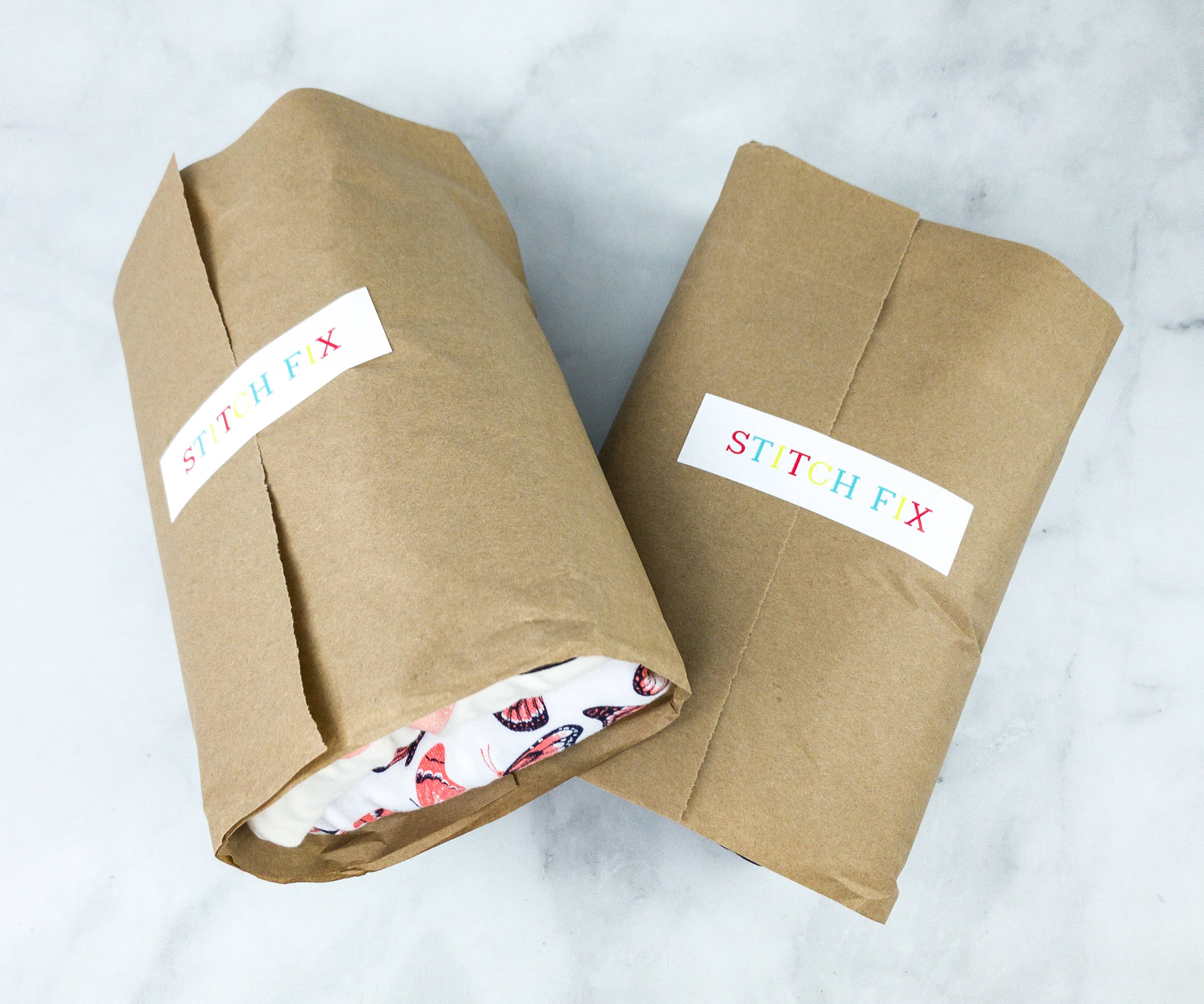 All the items are wrapped in brown paper with a colorful Stitch Fix sticker.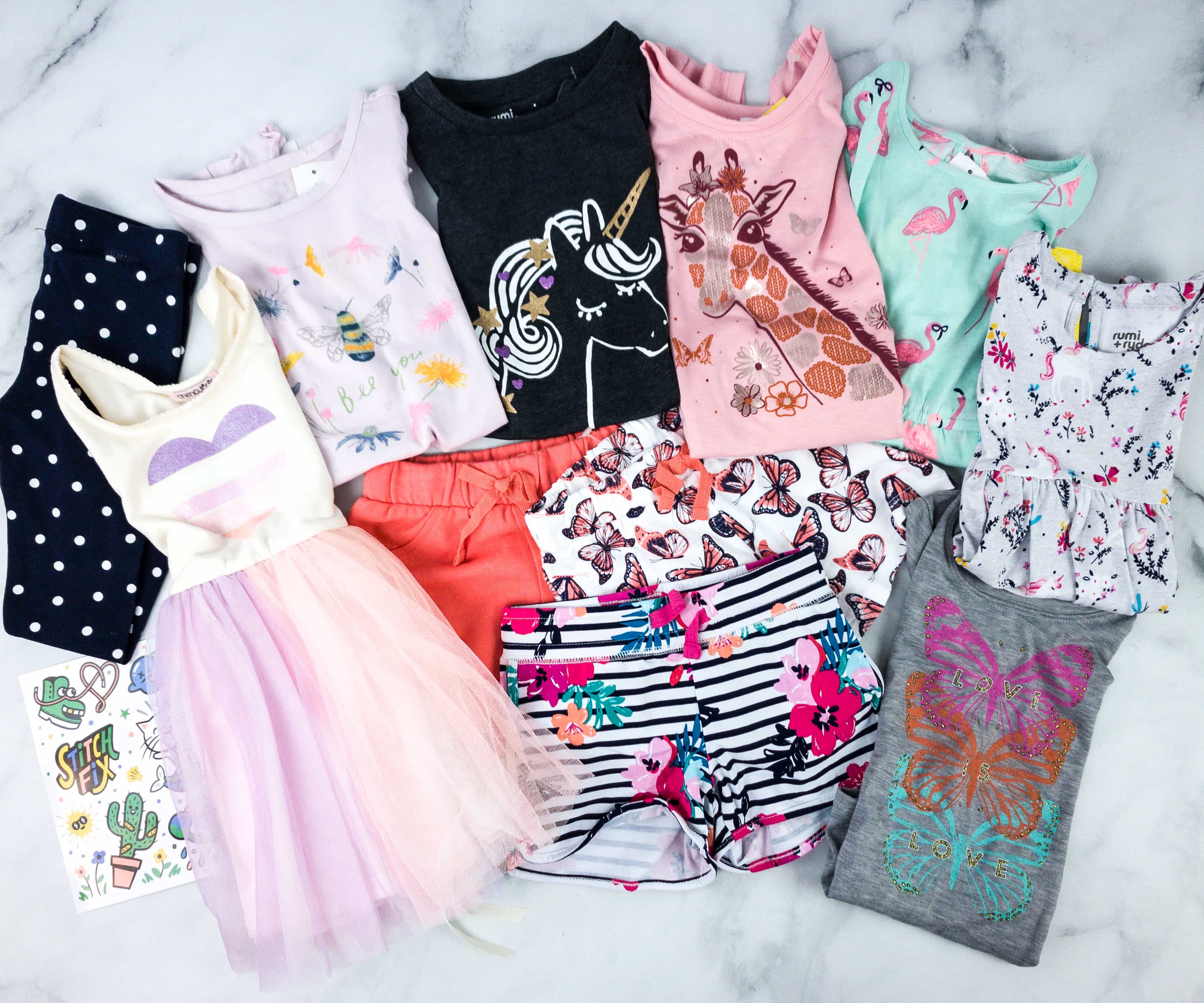 Everything in my box!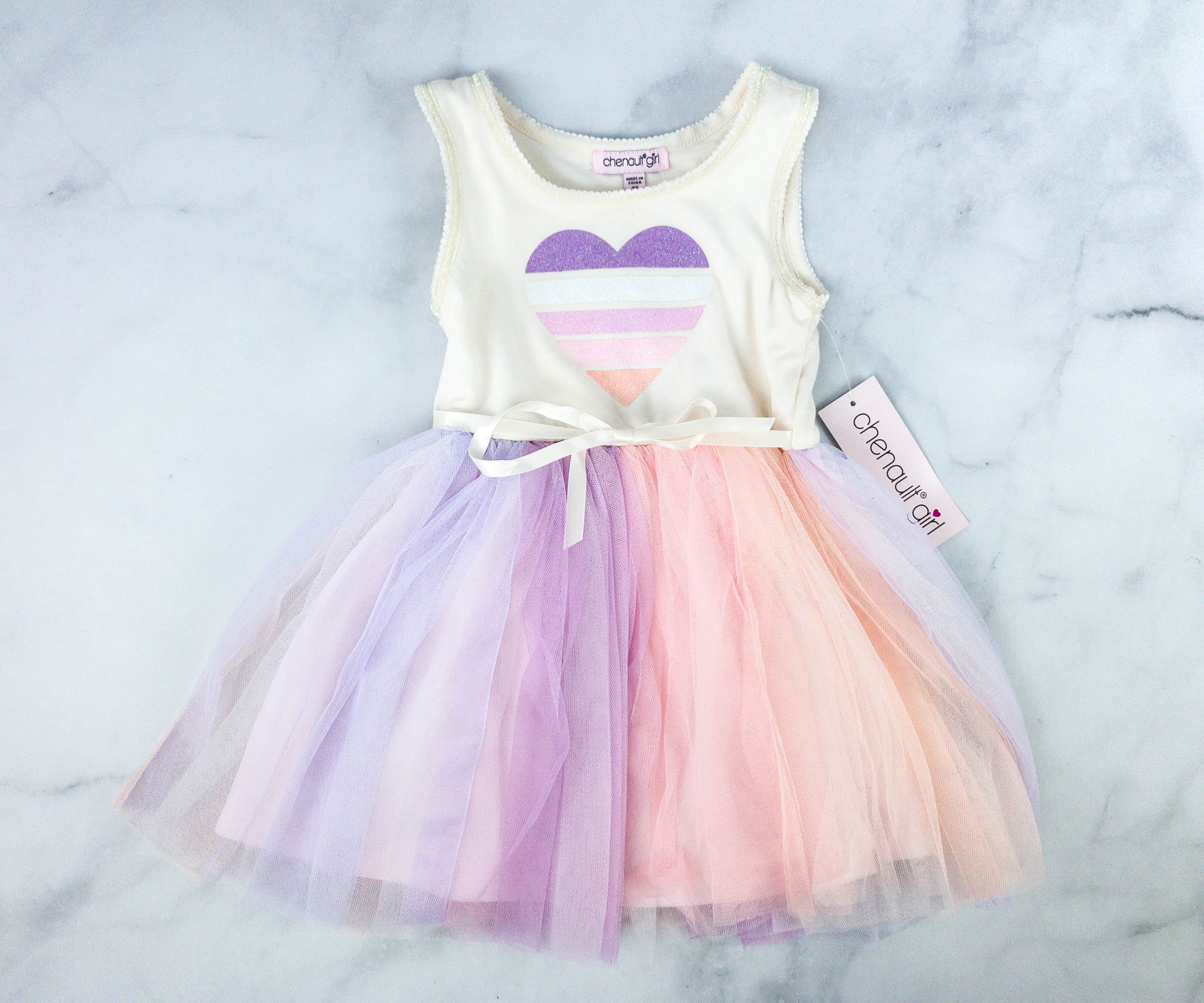 Chenault Girl Marcia Tutu Dress ($30) This dress is the cutest! It has a soft texture, and it won't have me worry if my daughter gets sweaty because the fabric used is light and airy!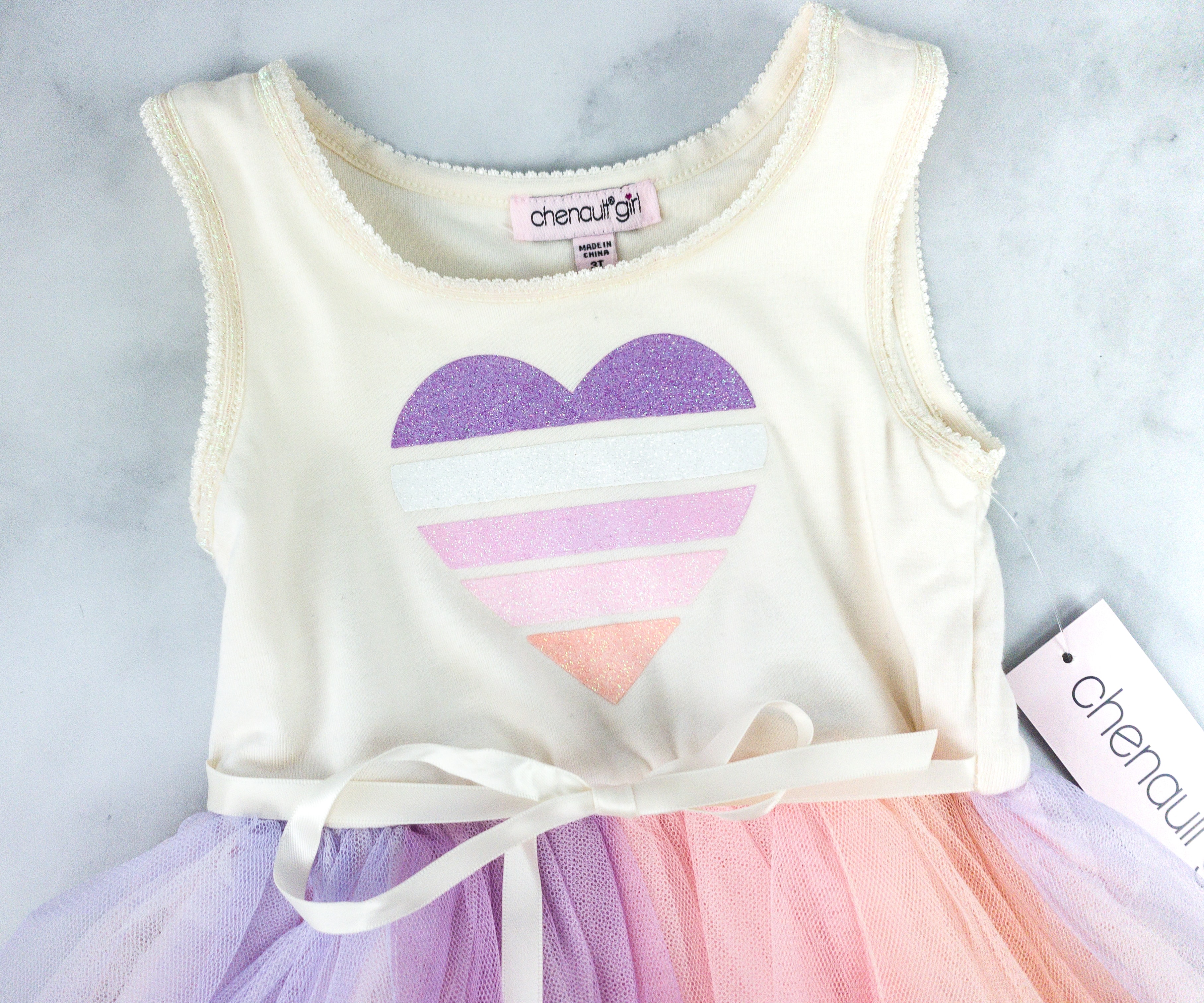 The heart design on the top part is very simple and matches the colors of the tutu.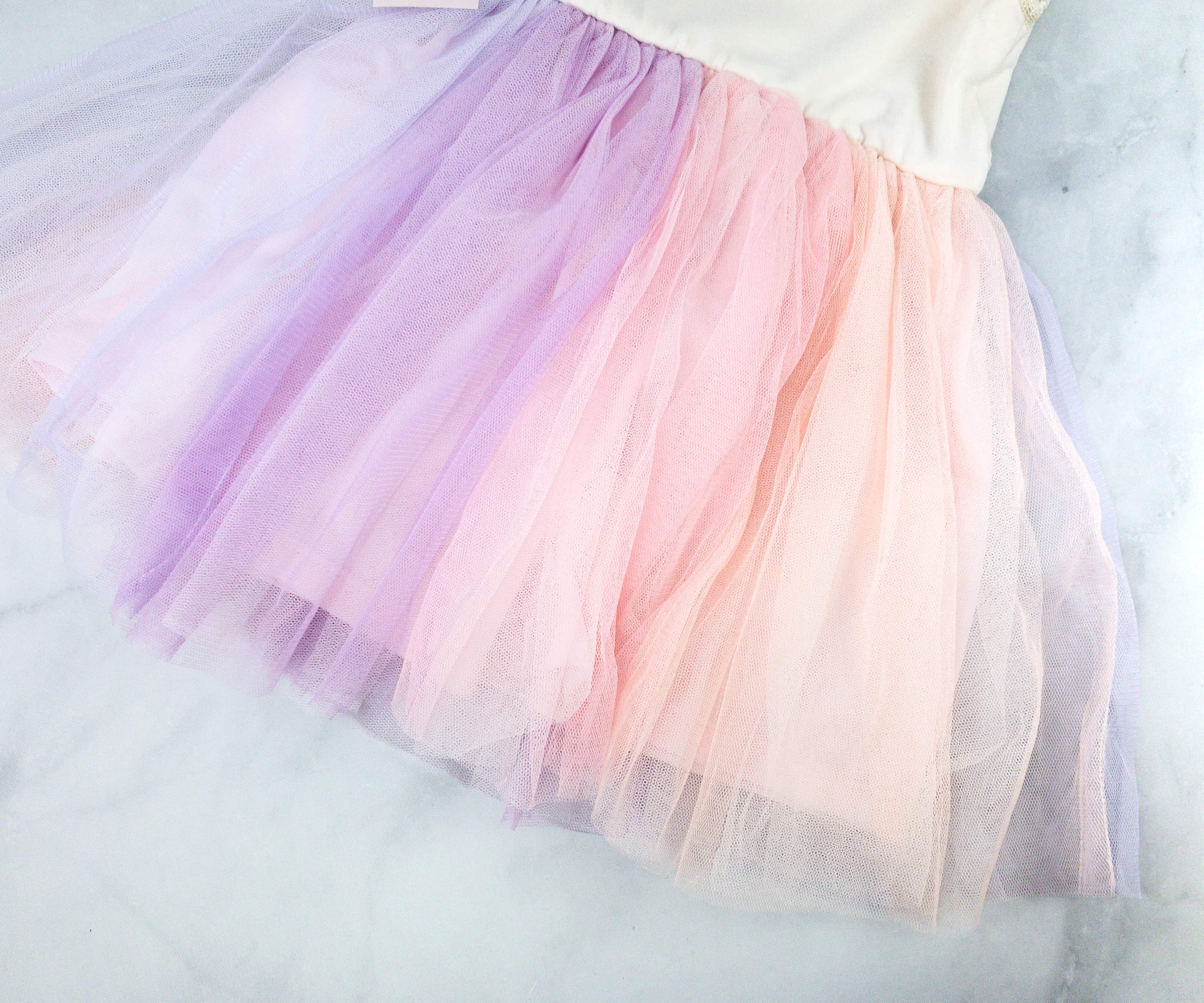 The pastel colors are very soft to the eyes! It's a sweet dress, perfect for little girls!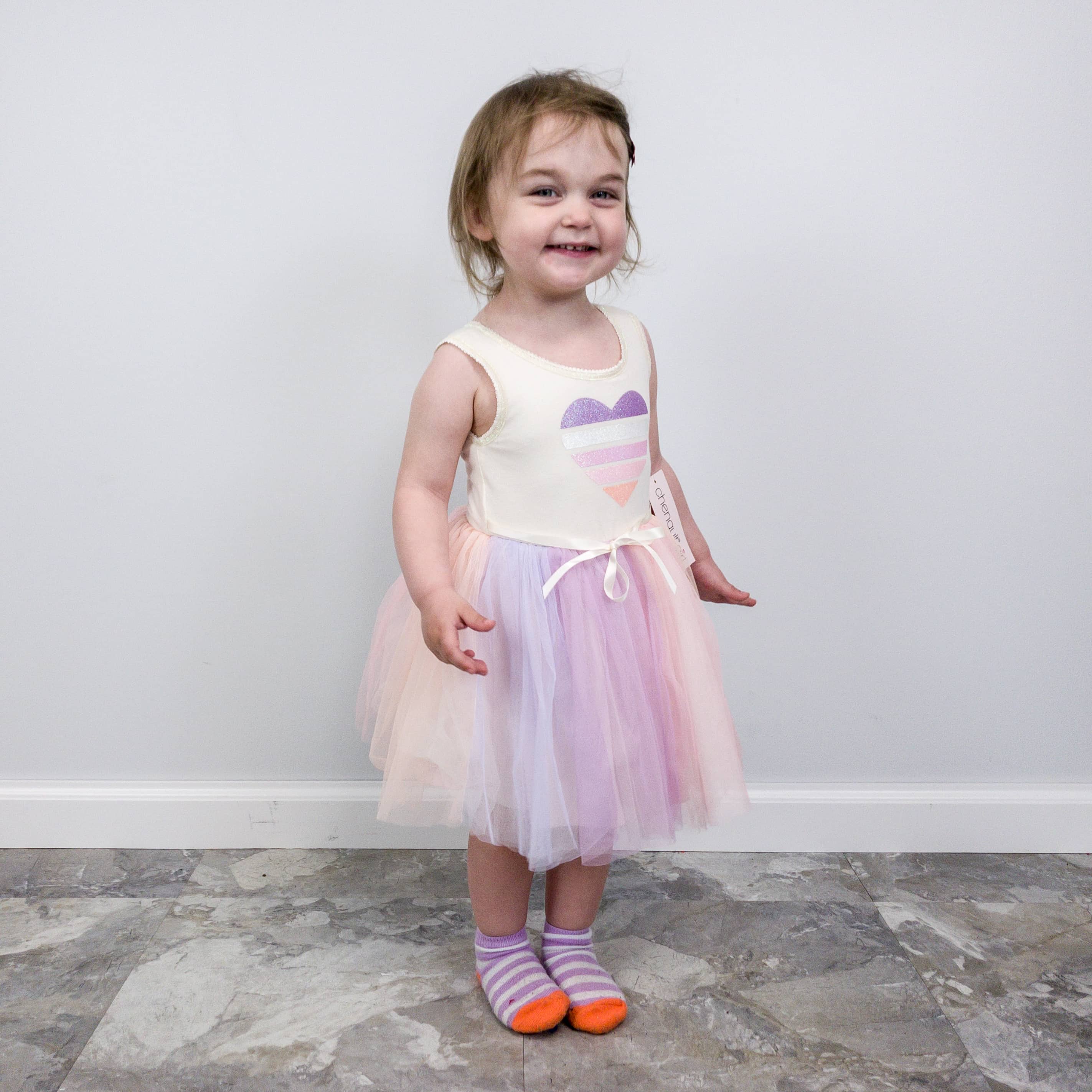 The dress looks amazing on my daughter! The tutu hangs just below her knees. I'm sure this will go very well with a pair of sparkly ballet sandals! We actually chose to exchange this for a size up, because I didn't think it would last too long. It was quick and easy in my account!
Rumi + Ryder Kensley Fit and Flare Dress ($24) We got another pretty dress! It's in light blue-green, with pink flamingoes! It's super cute!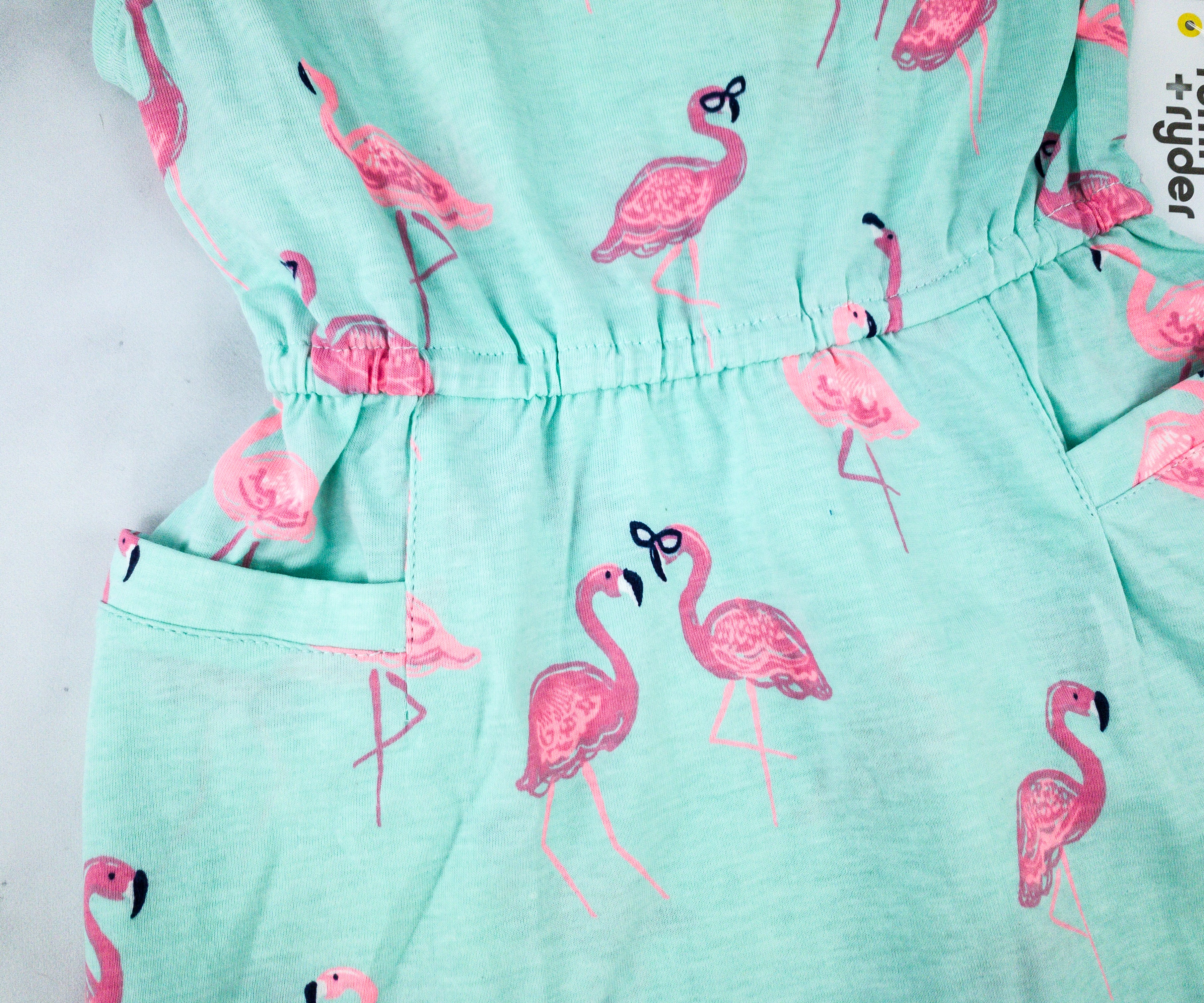 It has an elastic waist, plus side pockets.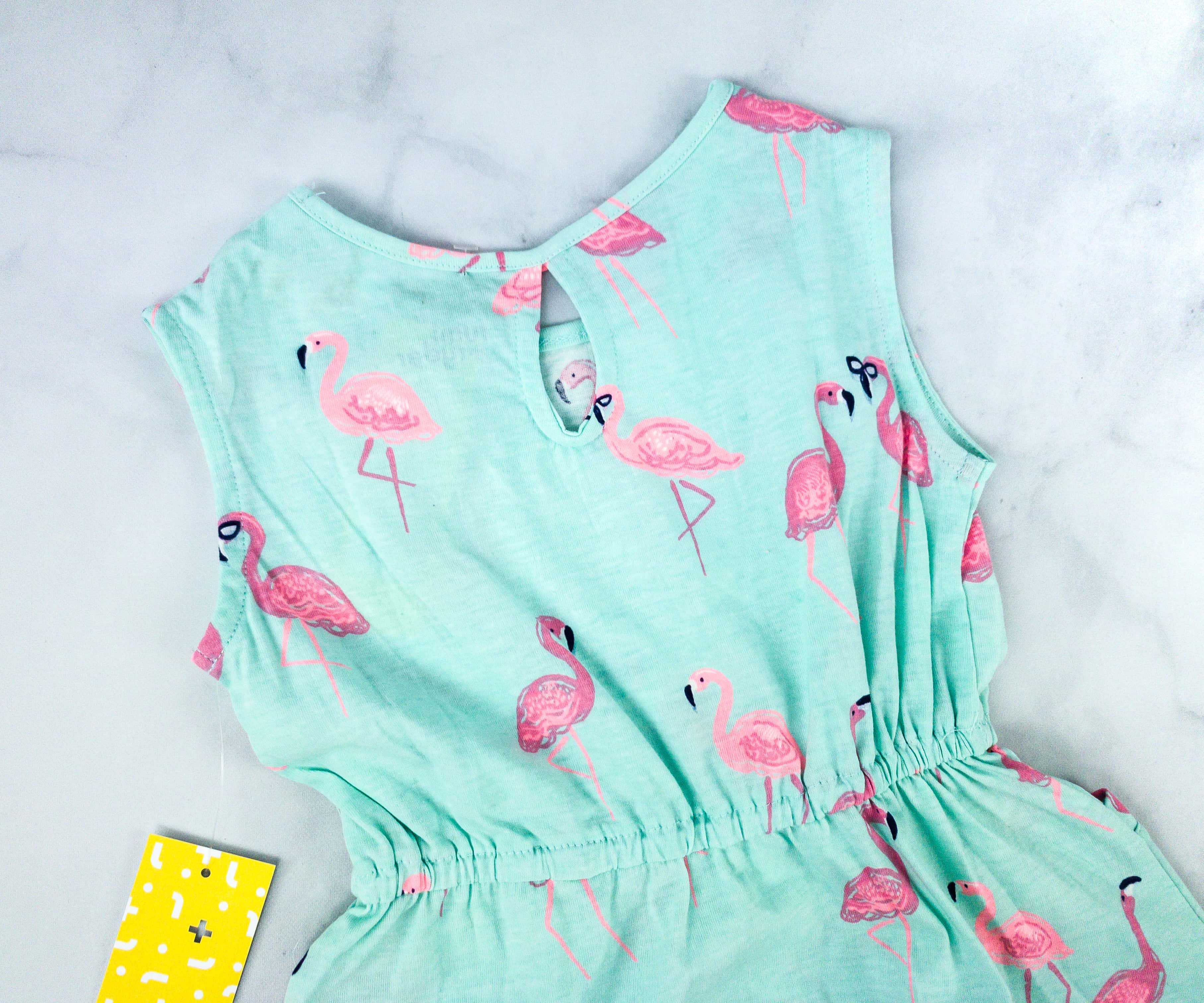 This is what the back of the dress looks like. It's simple but it looks really nice!
The fabric is soft and airy, making this a perfect dress to wear during summer days.
Rumi + Ryder Kimi Babydoll Dress ($24) This babydoll dress is no doubt a hit because it has unicorn and flower prints all over!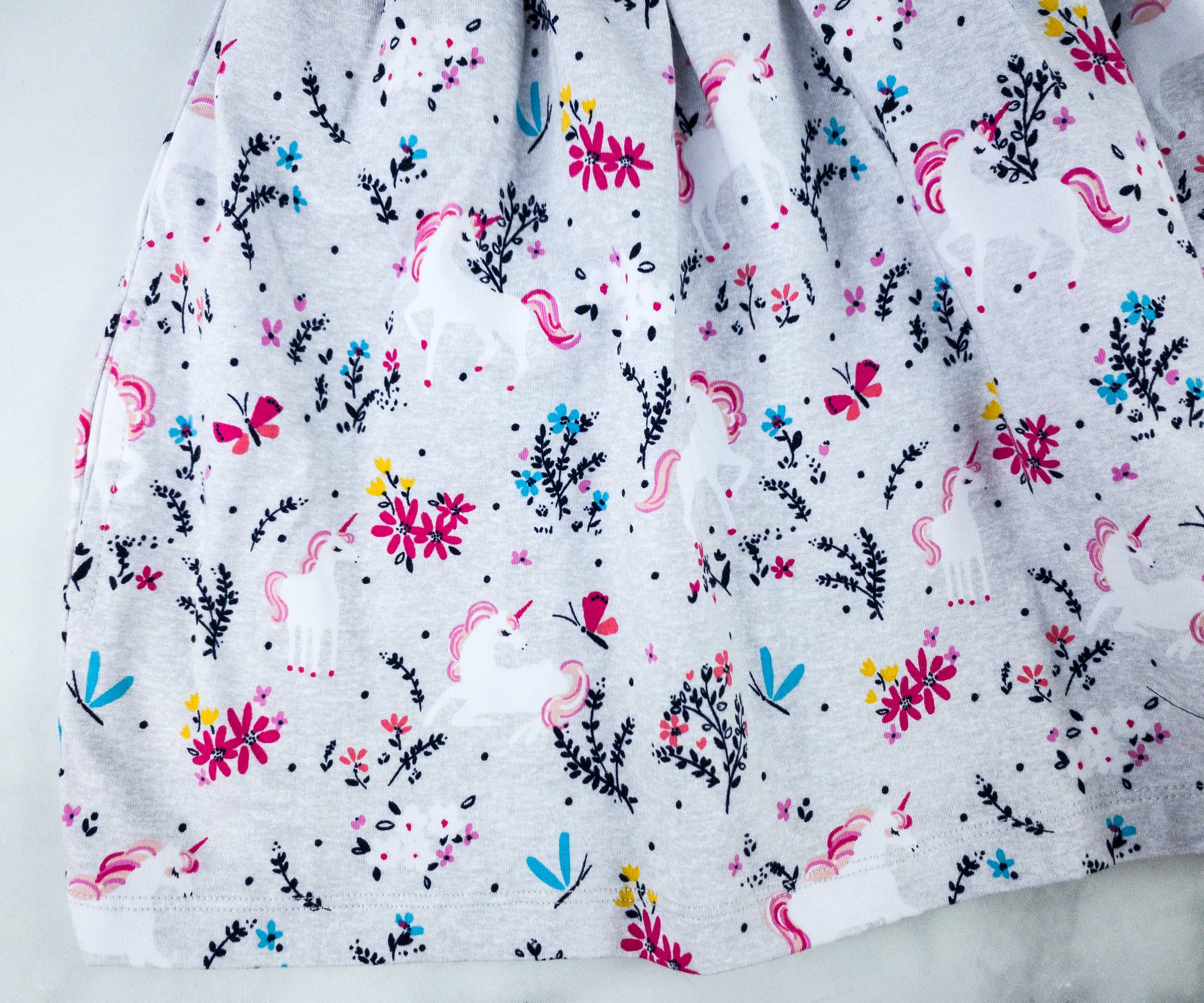 Aside from unicorns and flowers, there are also super cute butterflies! It's a nice sundress for little girls!
The back has a pearl-like button enclosure too to make it easy to wear and take off!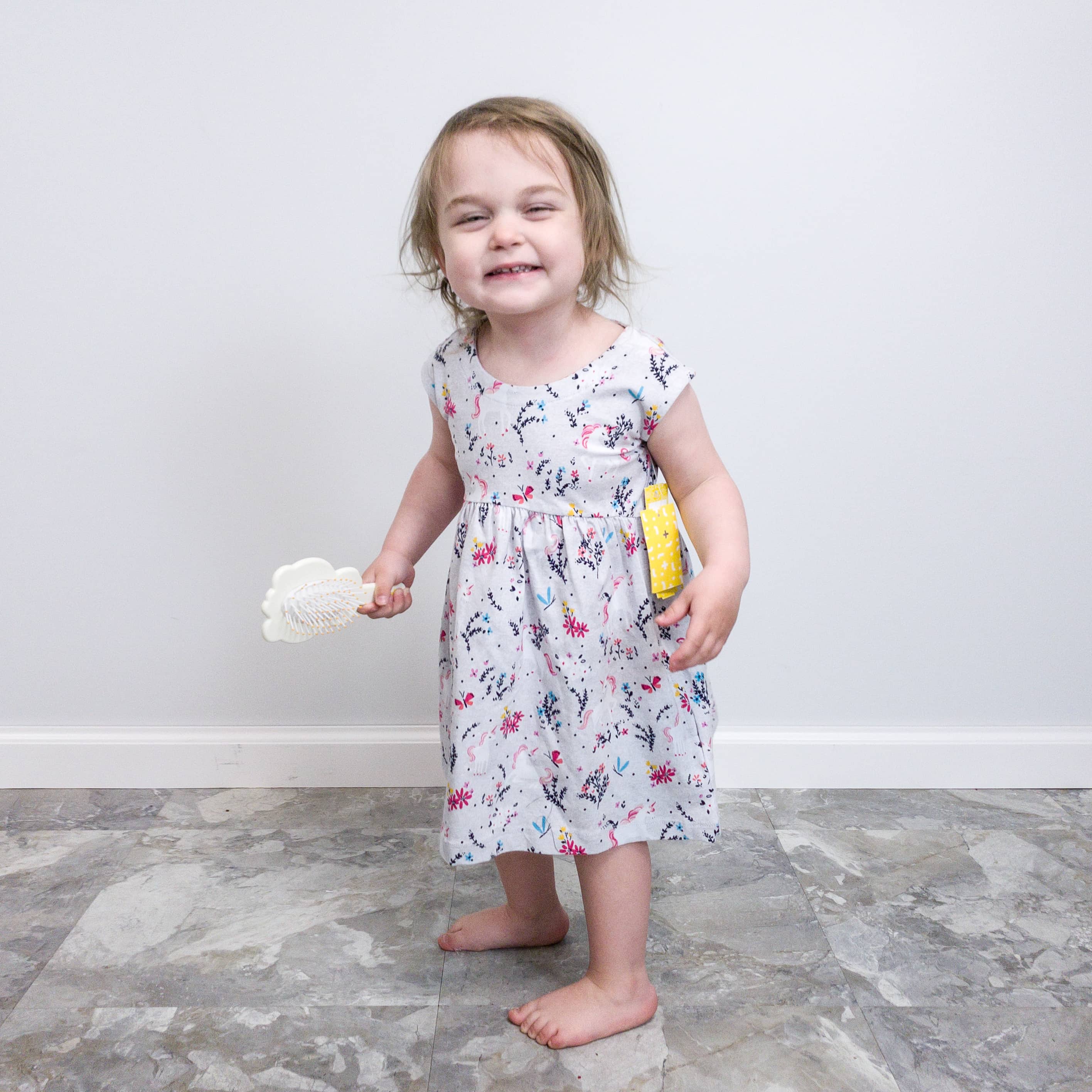 My daughter looks very happy with this dress! Pair this with a cute pair of sandals and you're good to go!
Rumi + Ryder The Flutter Sleeve Graphic Tee ($16) This tee featuring flutter sleeves makes a perfect pair with shorts on a hot day. It's made with soft cotton fabric.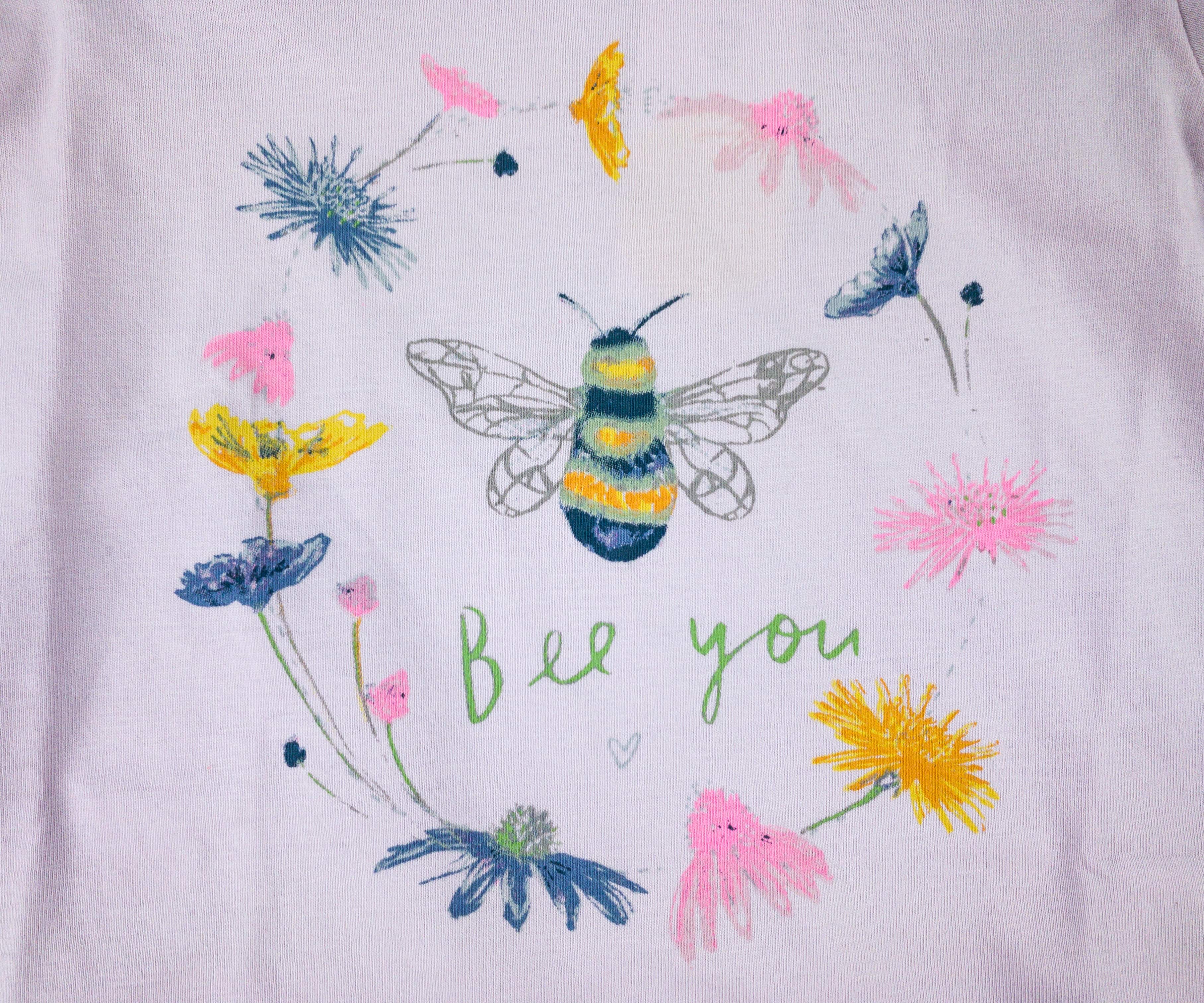 The print features flowers forming a circle, with a bee in the middle and a text that says "Bee you"!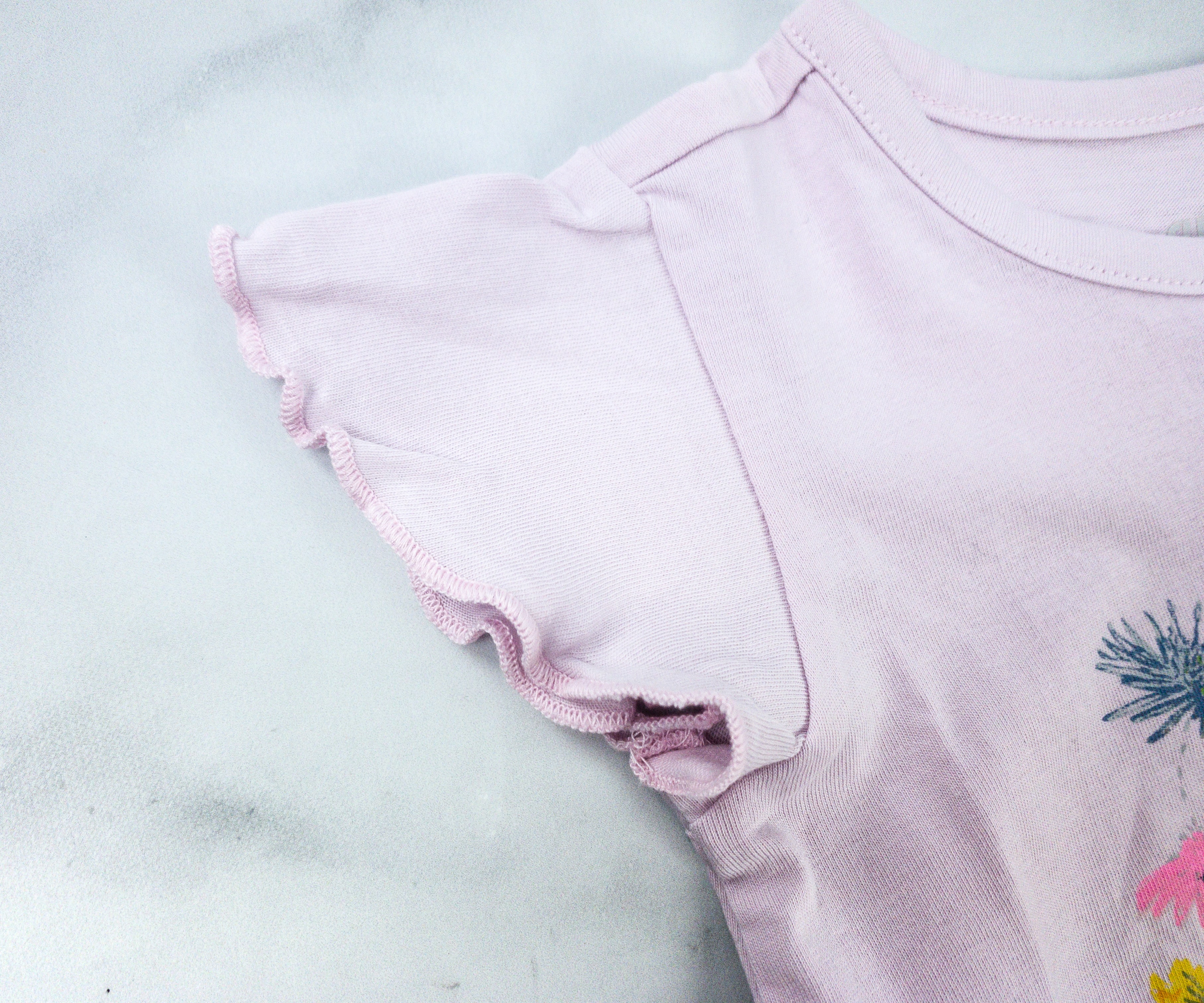 The short flutter sleeve is a nice playful and fun addition to this shirt!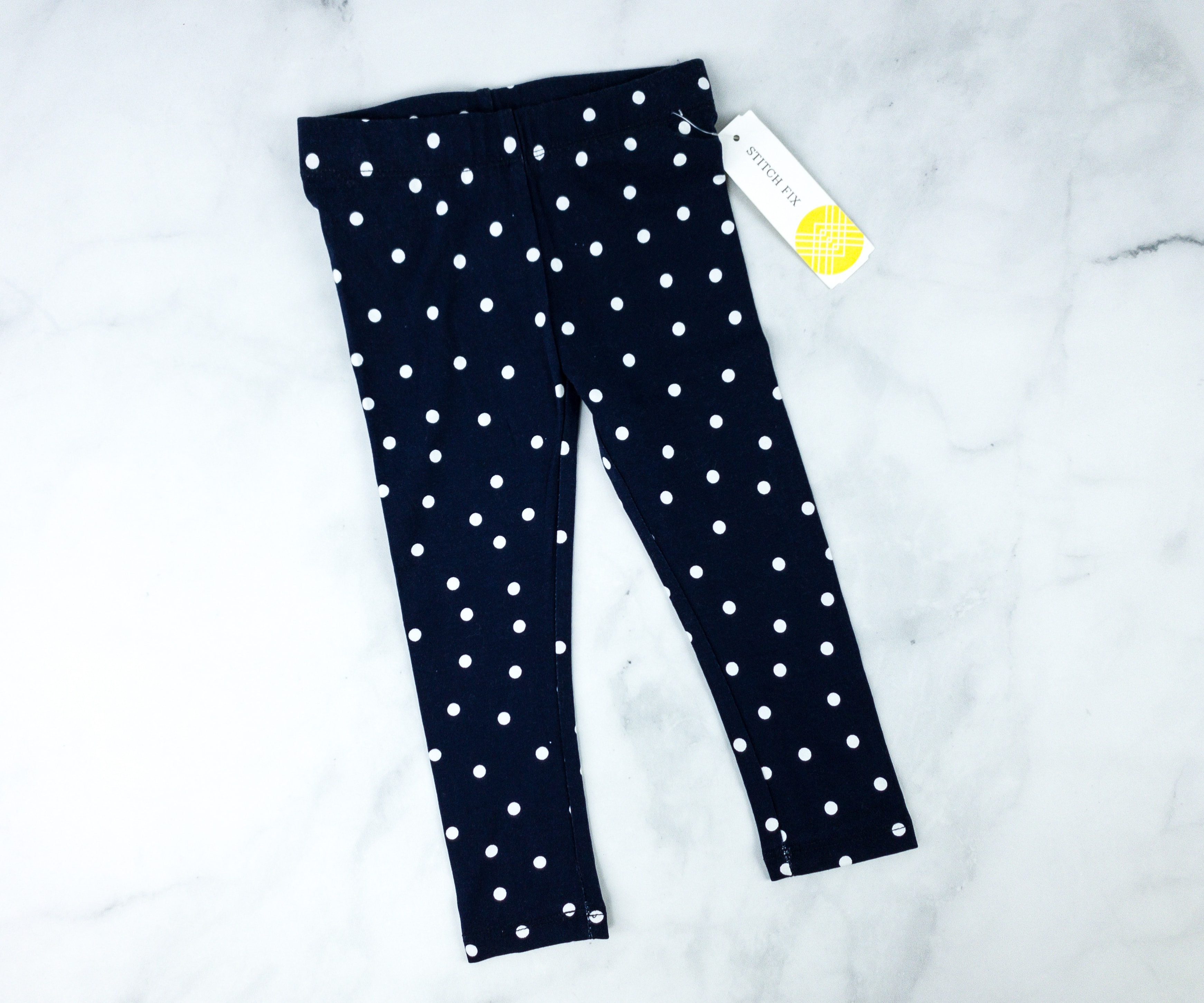 Rumi + Ryder The Basic Legging ($12) Leggings is one of my daughter's go-to clothing pieces and we're always happy to get them in our fix! This one comes with a polka dot design.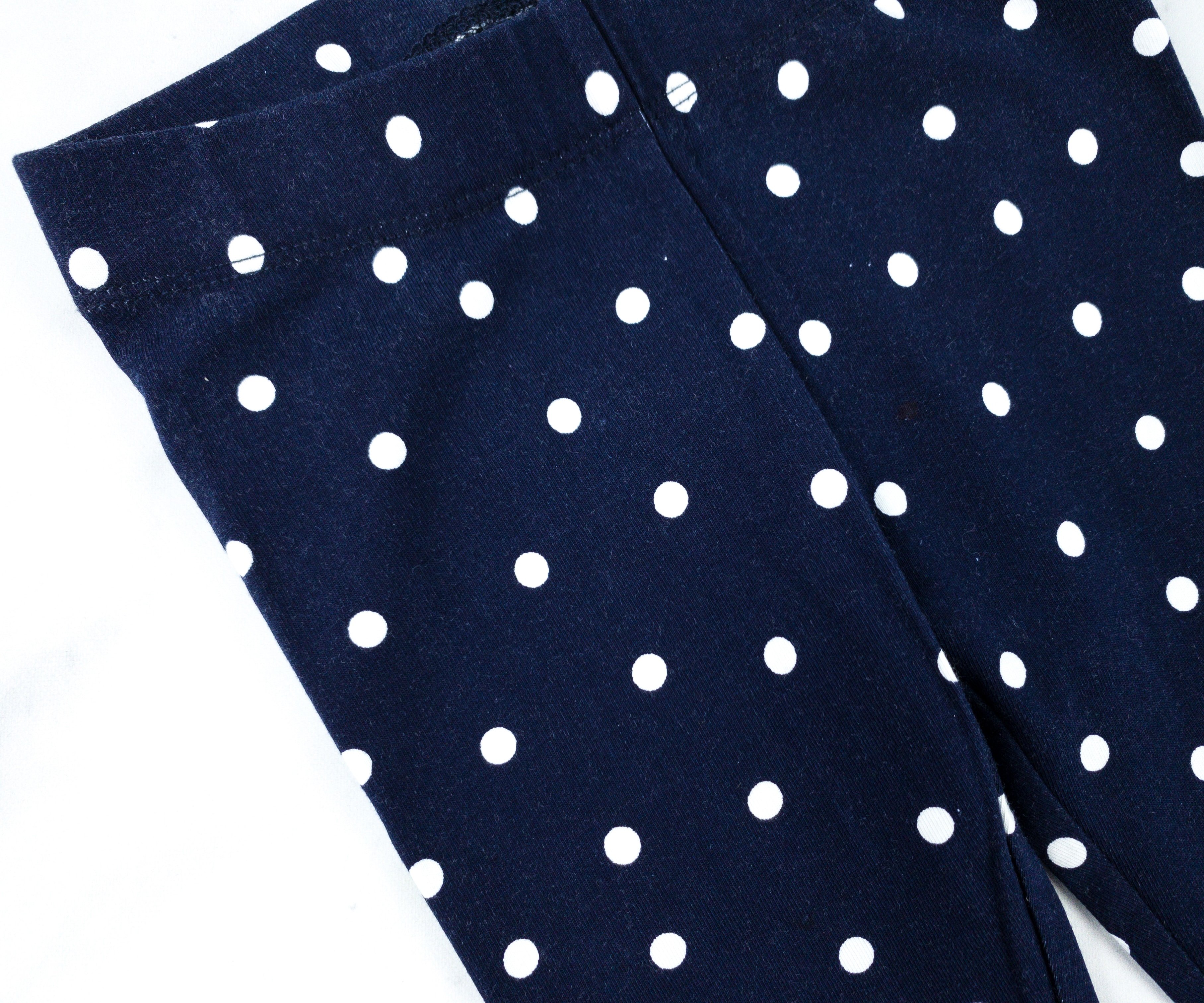 It's very stretchy and easy to wear! Made from soft spandex material, my daughter doesn't have any trouble moving around when wearing it!
The tee with flutter sleeves and the leggings make a great casual outfit!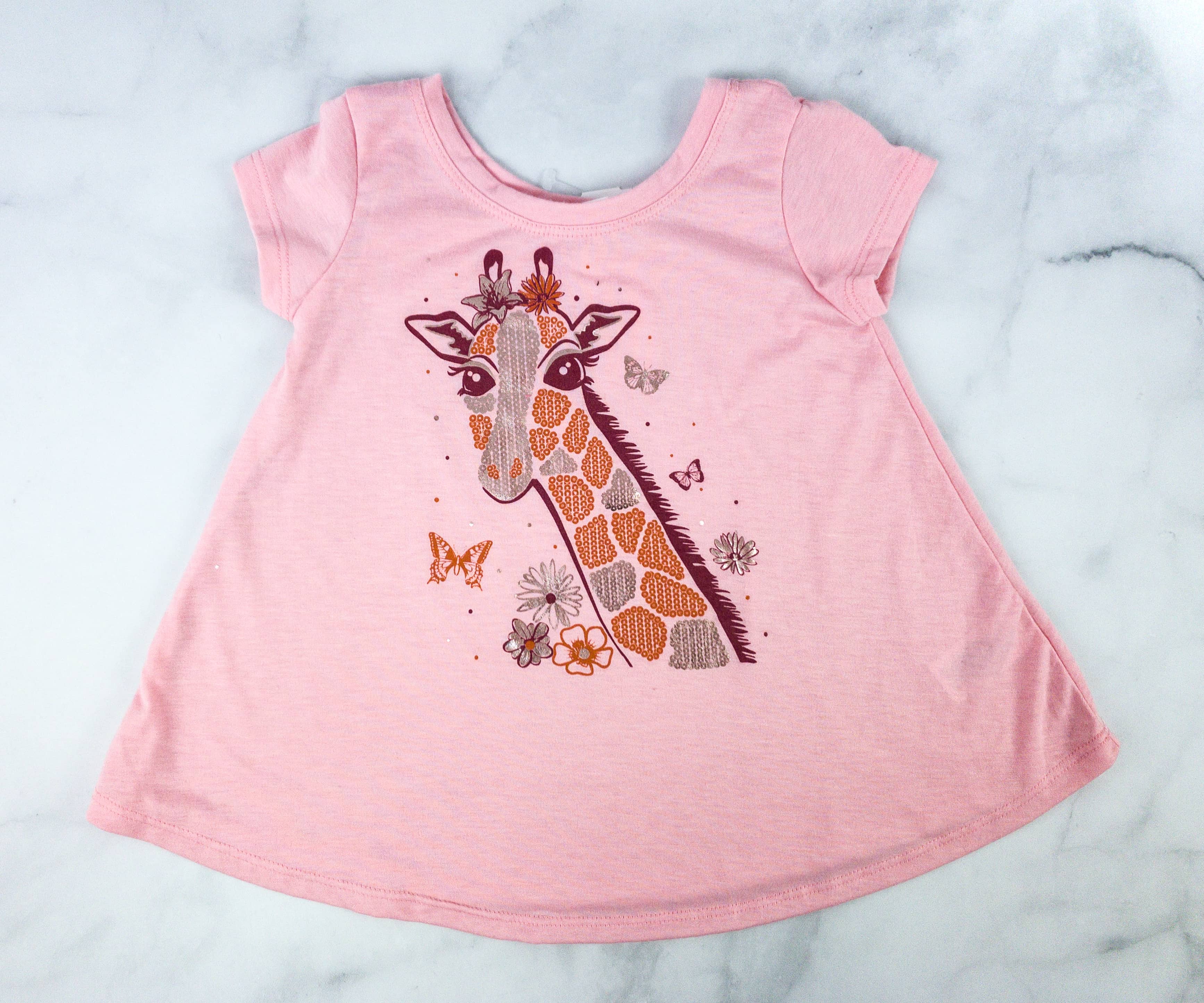 Love Glam Girl Eva Graphic Swing Tee ($14) This tee is so nice, it's flowy and breathable! It's even pink and it looks cool on the eyes.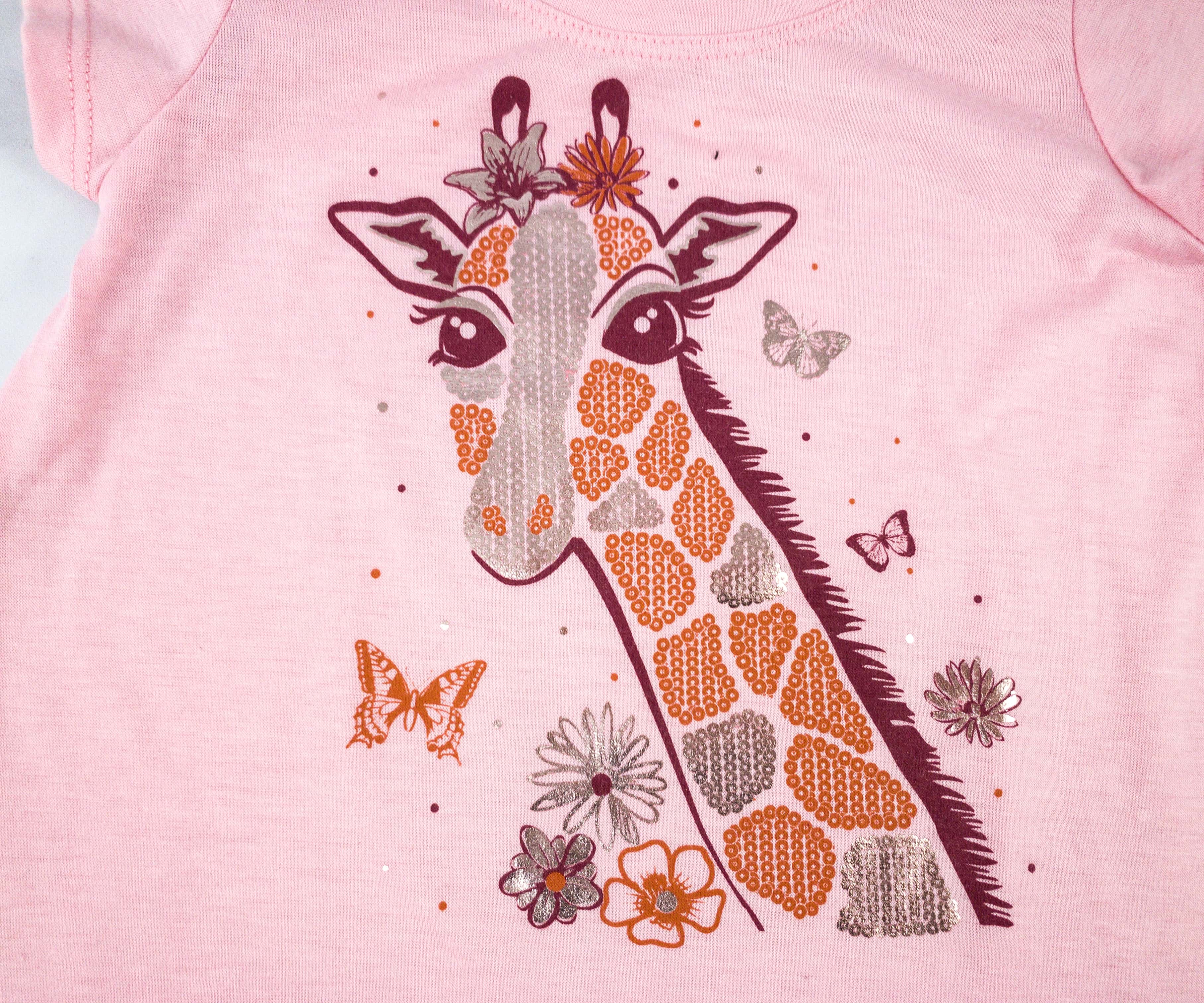 It has a giraffe print in front, surrounded by butterflies and flowers. They're also made up of colors that compliment the main color of the shirt.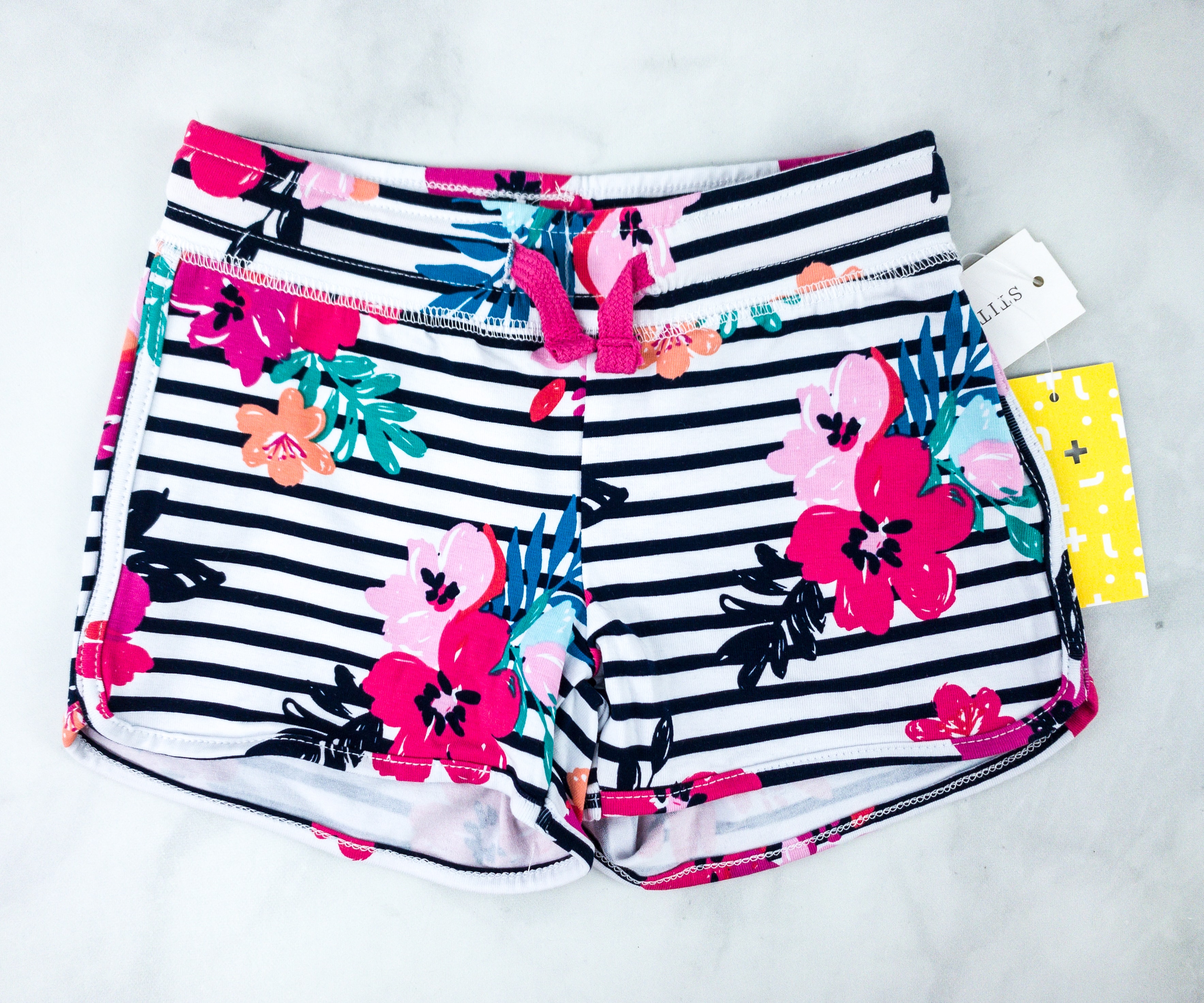 Rumi + Ryder The Knit Dolphin Short ($16) This short looks very chic and the elastic waistband makes it easier to wear.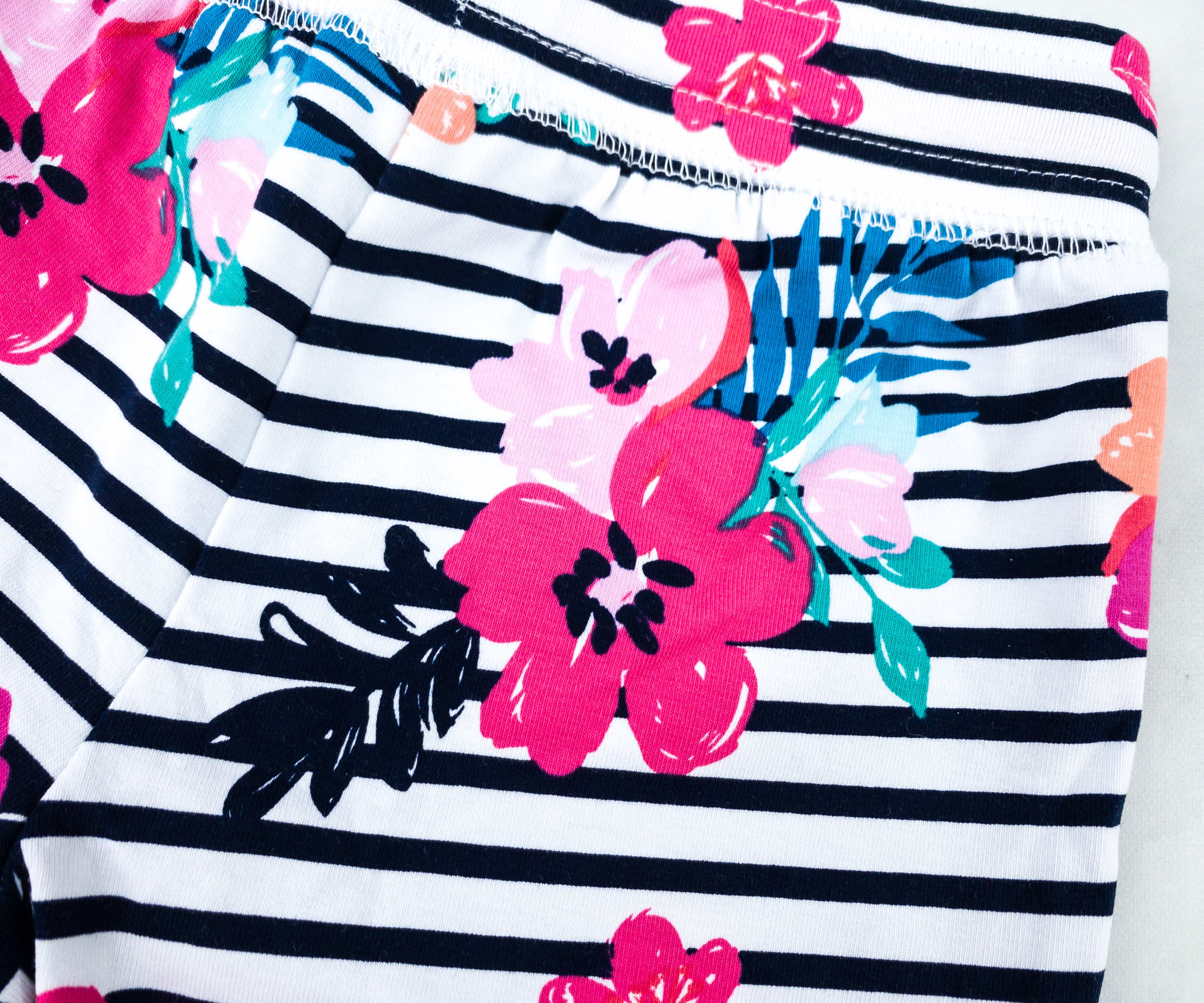 The shorts have black and white stripes, plus floral details. The fabric is nice as well.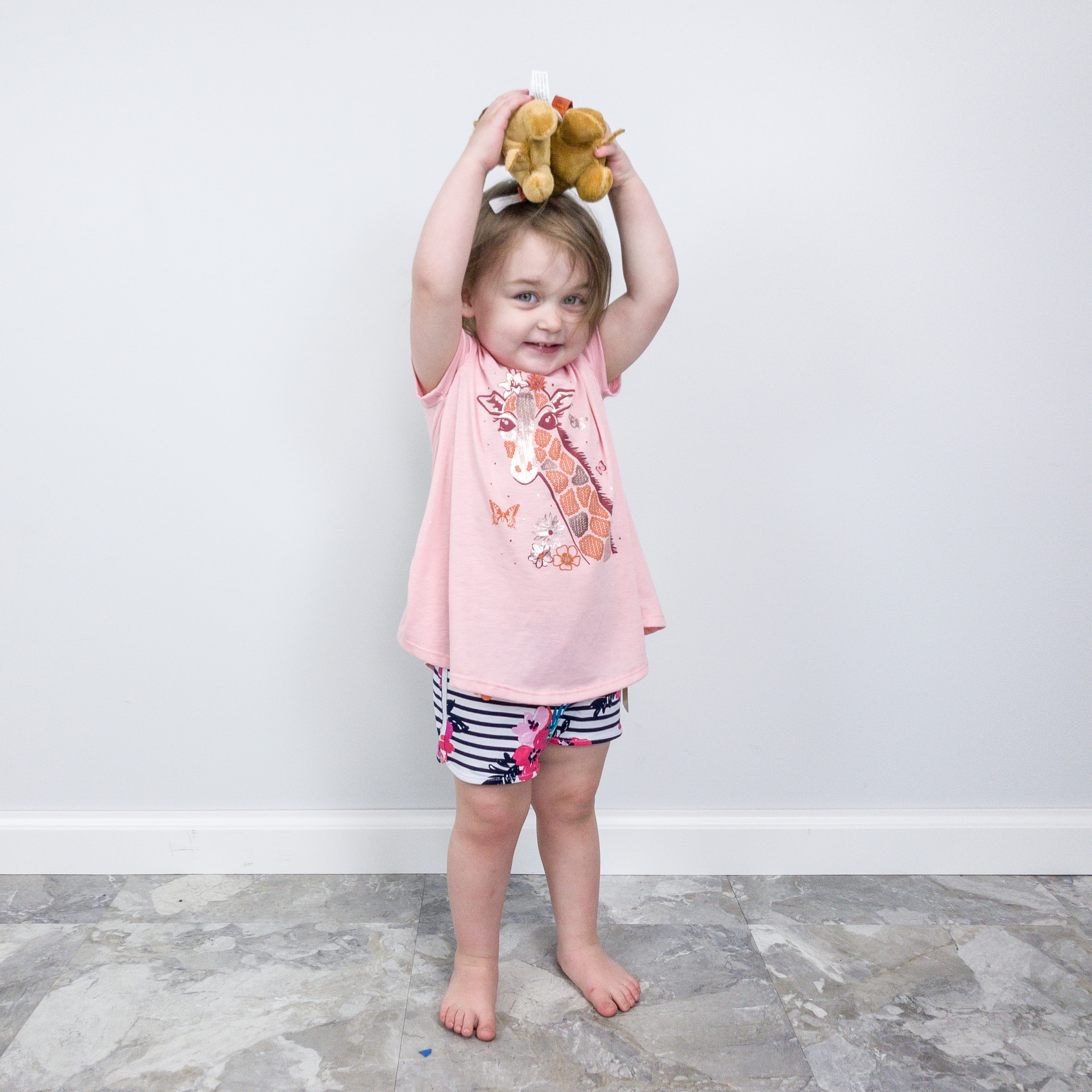 We paired the shorts with the graphic tee and it looks amazing on my daughter!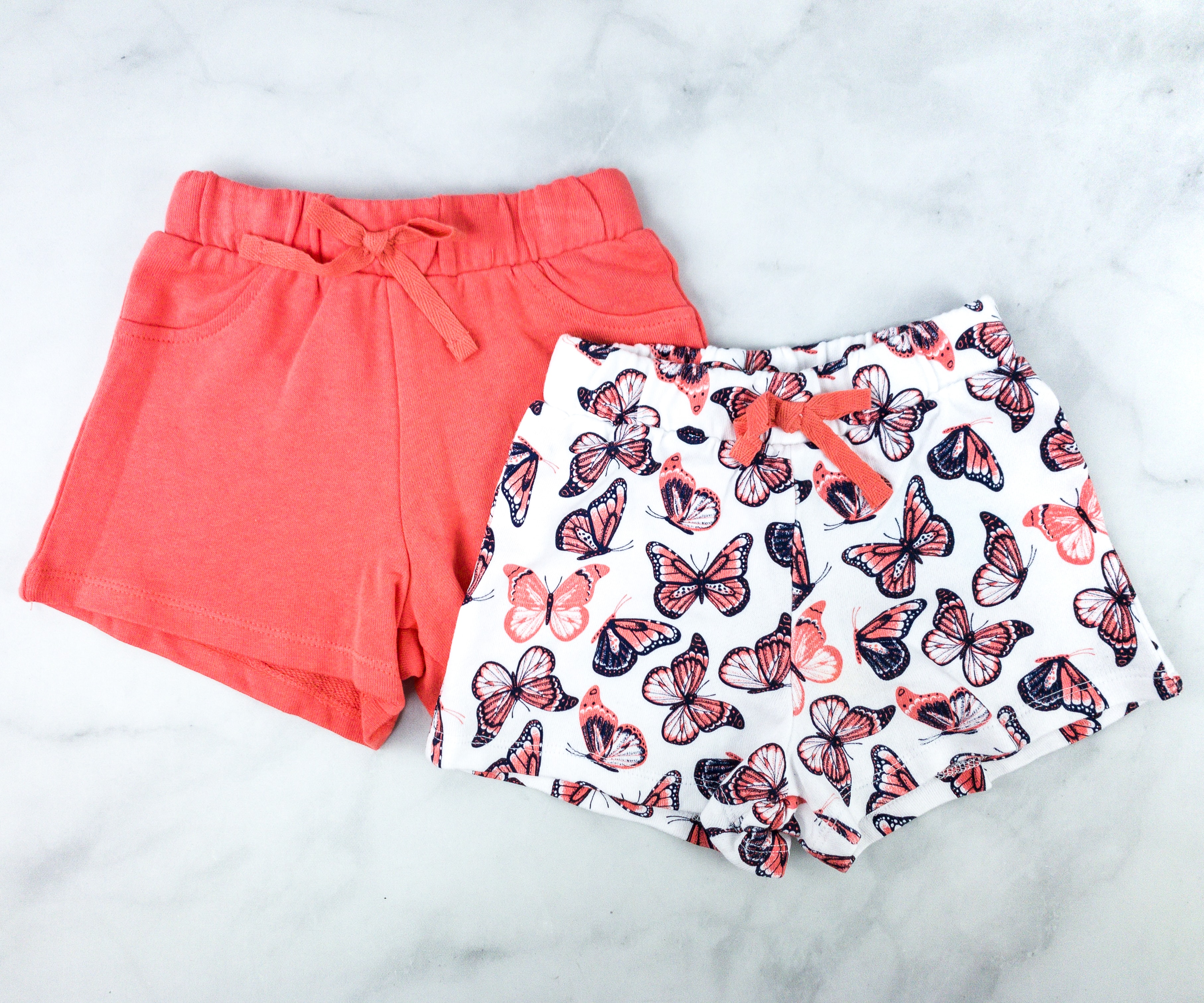 Flapdoodles Montoya 2 Pack French Terry Short ($20) It's a set of two shorts, and both are cute and comfy!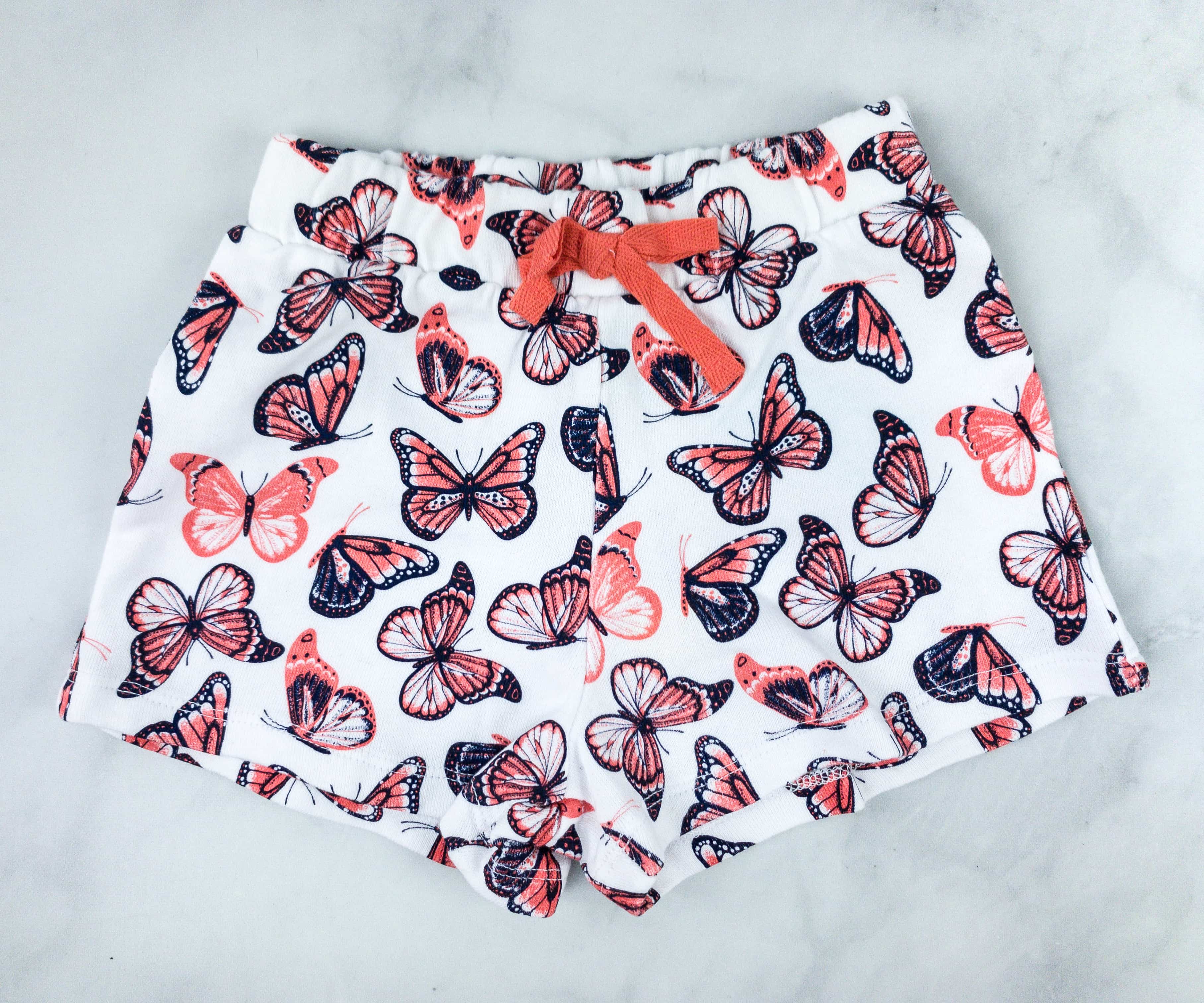 The first one looks lovely with the butterfly prints and the orange ribbon detail on the waistband.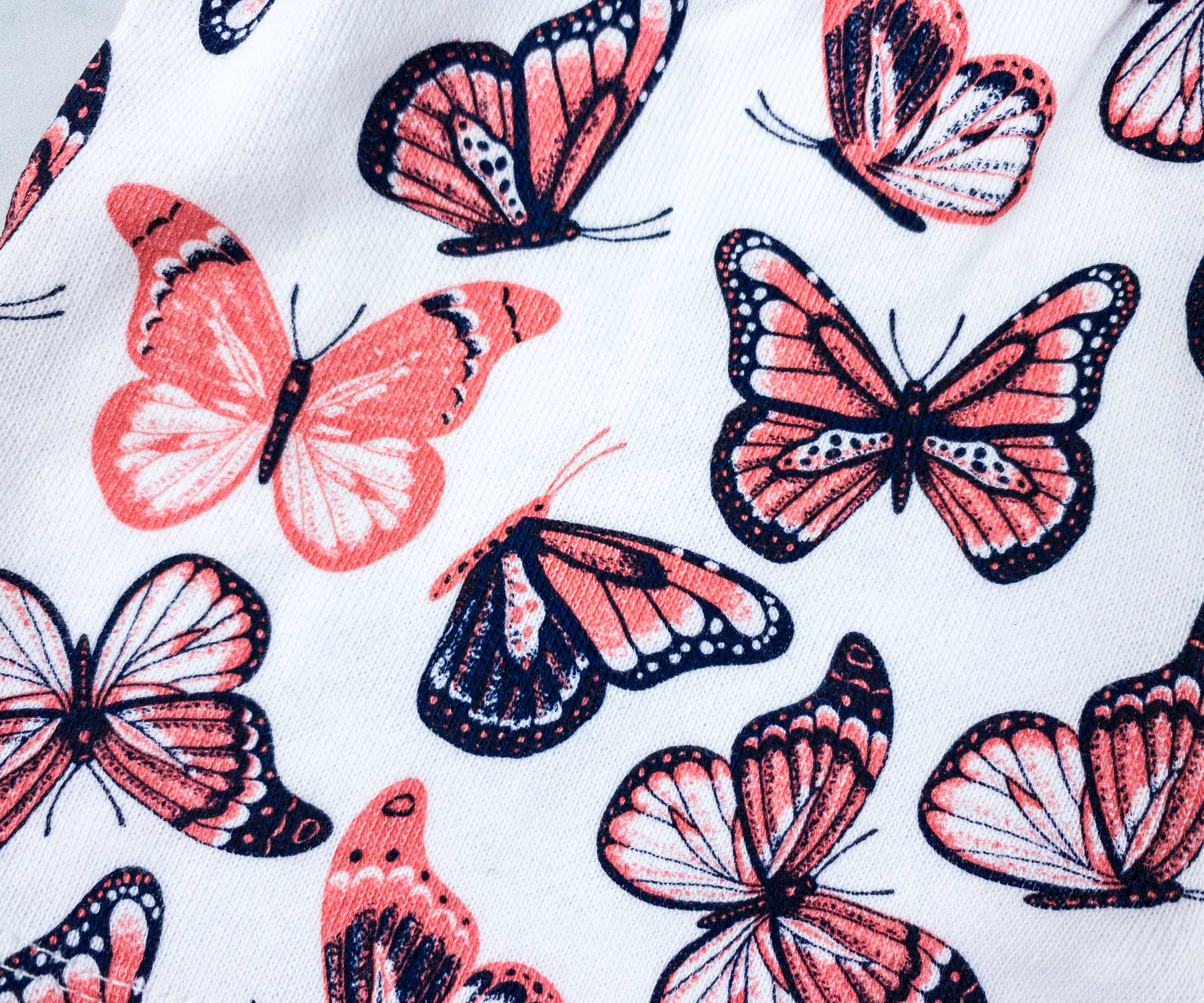 This would be great to wear with plain colored shirts or even simple graphic tees!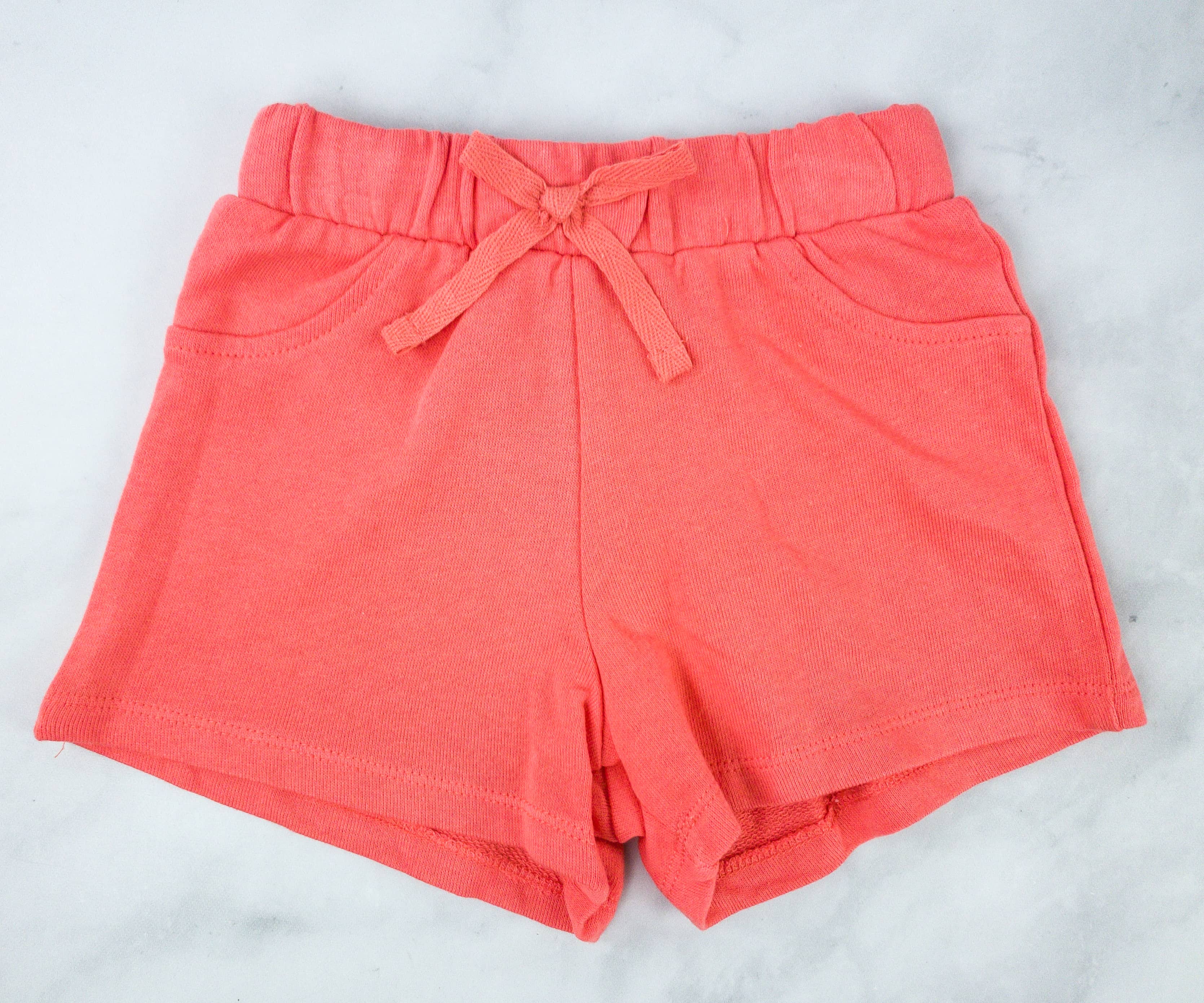 The second short is in a solid orange color. Just like the first short, it has a ribbon detail on the waistband.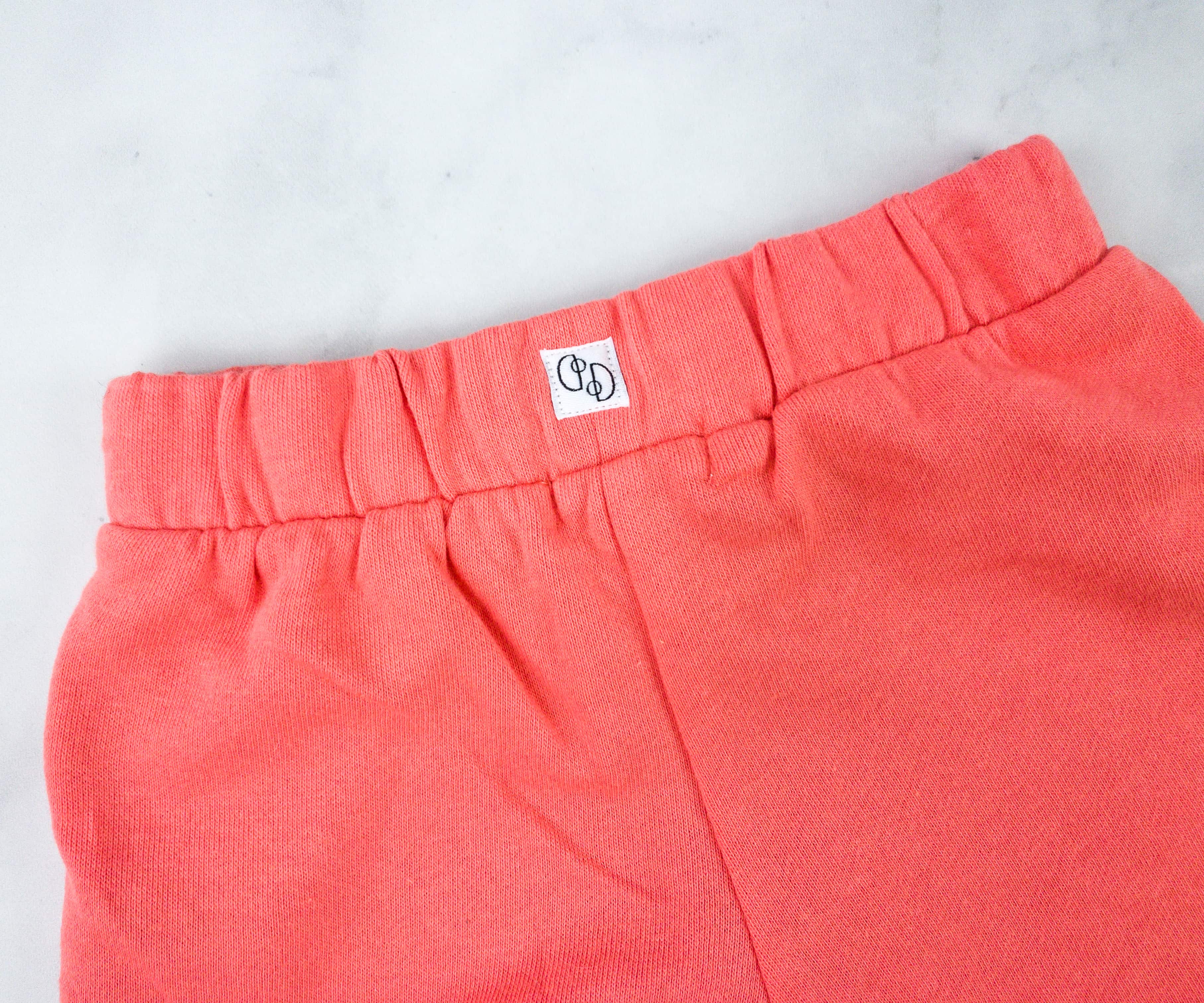 The waistband is stretchy. This would look great with a plain white or black shirt, or even printed ones!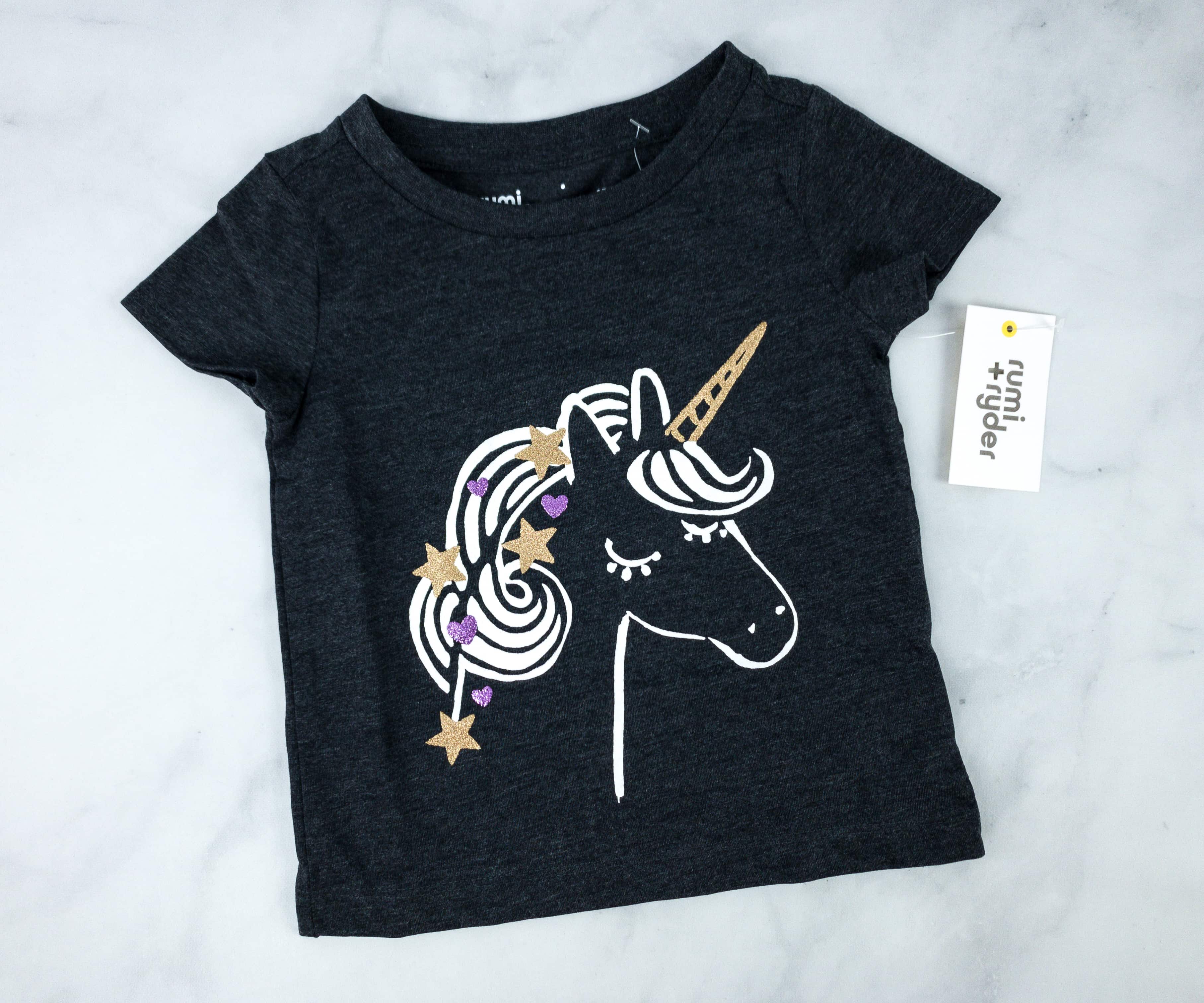 Rumi + Ryder The Everyday Graphic Tee ($16) Yay! It's another piece with a unicorn print! This shirt is surely one of my daughter's favorite among the tees in this fix.
The unicorn looks cute and pretty! Its horn is glittery, and there are hearts and stars as well.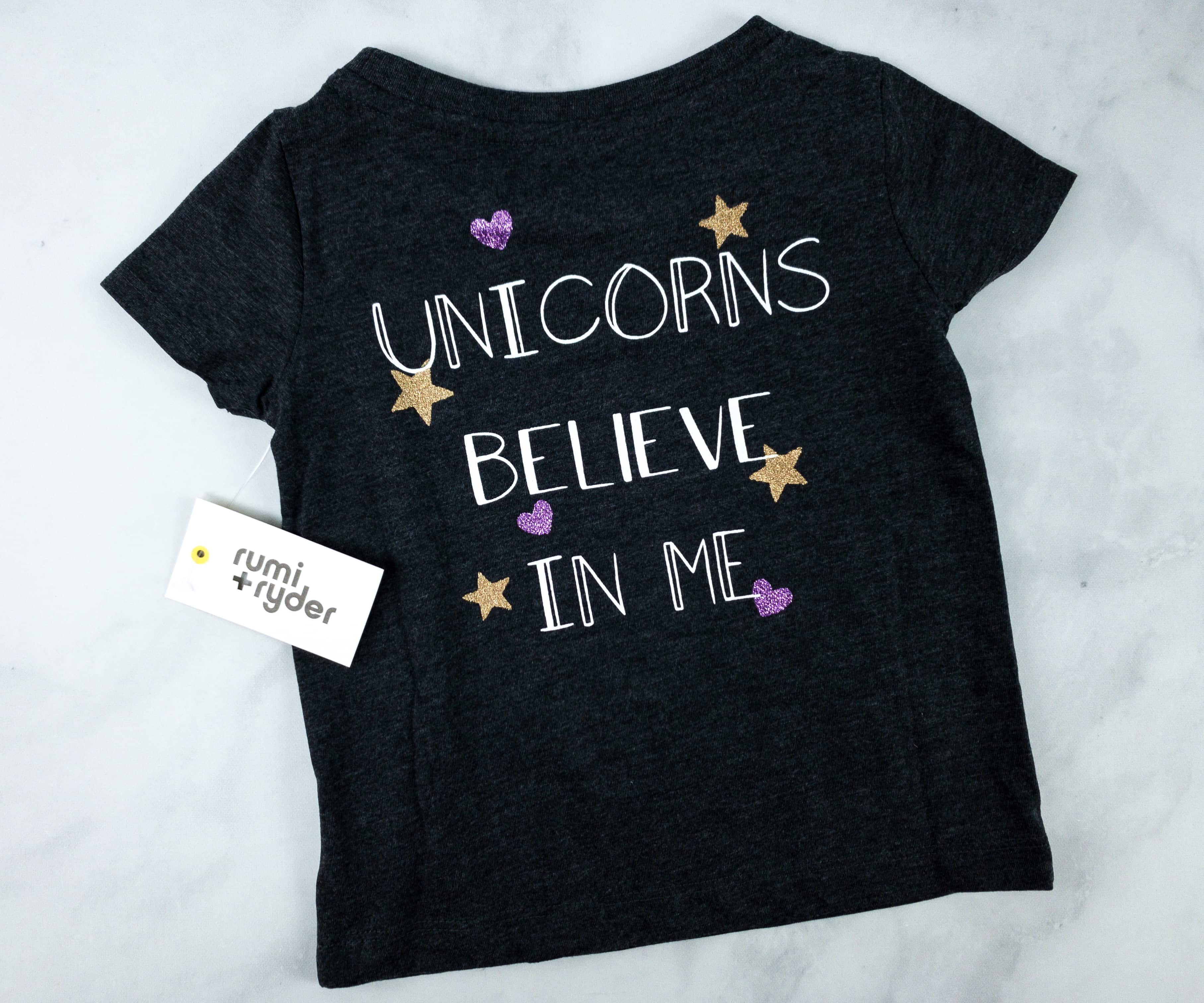 The back says "Unicorns Believe In Me"! How adorable!
We paired the tee with the butterfly shorts! It's perfect!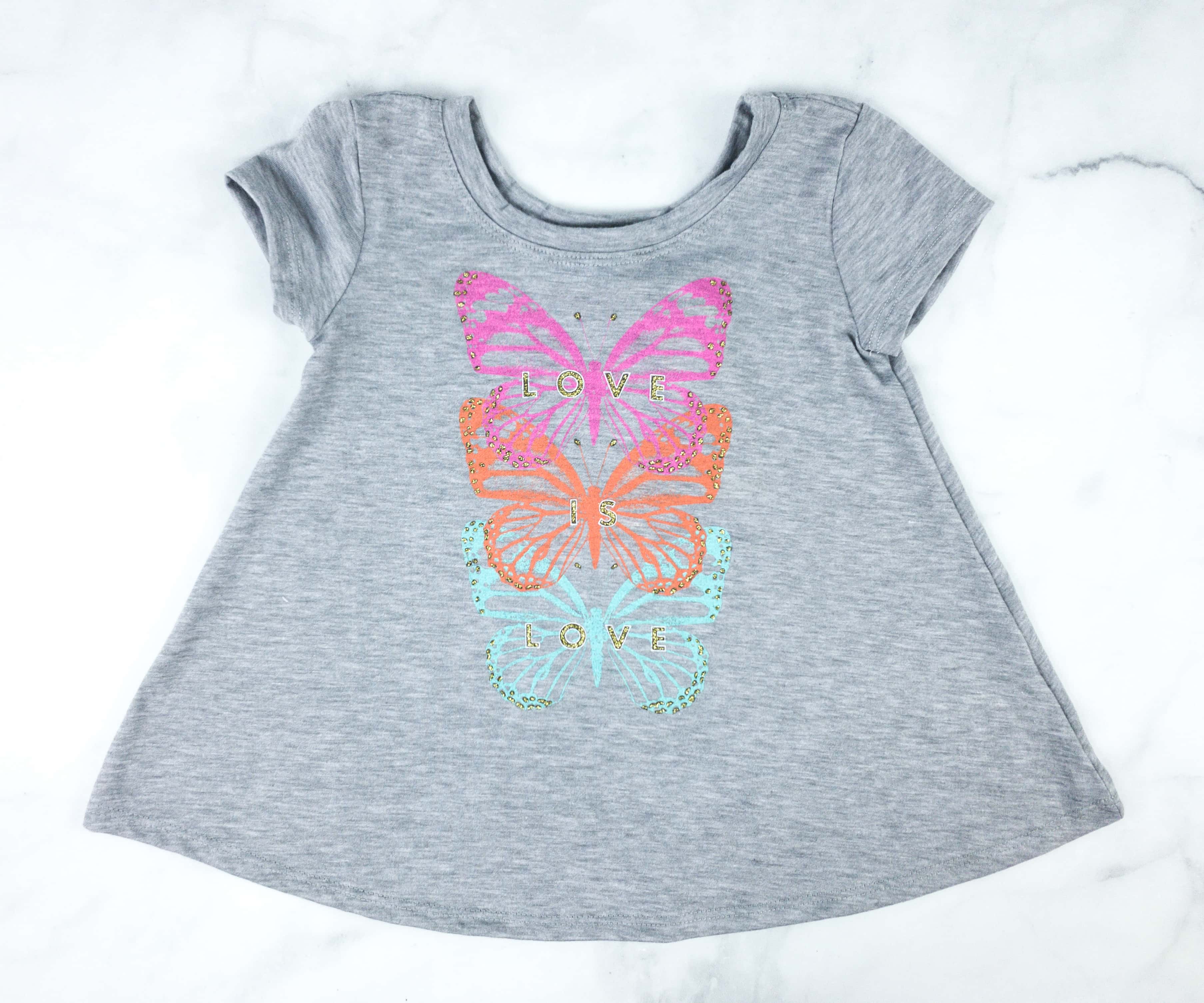 Love Glam Girl Eva Graphic Swing Tee ($14) We also got another shirt that's loose on the bottom so it's more flowy!
It has three butterflies printed in front, composed of different colors. There's also a text that says "love is love"!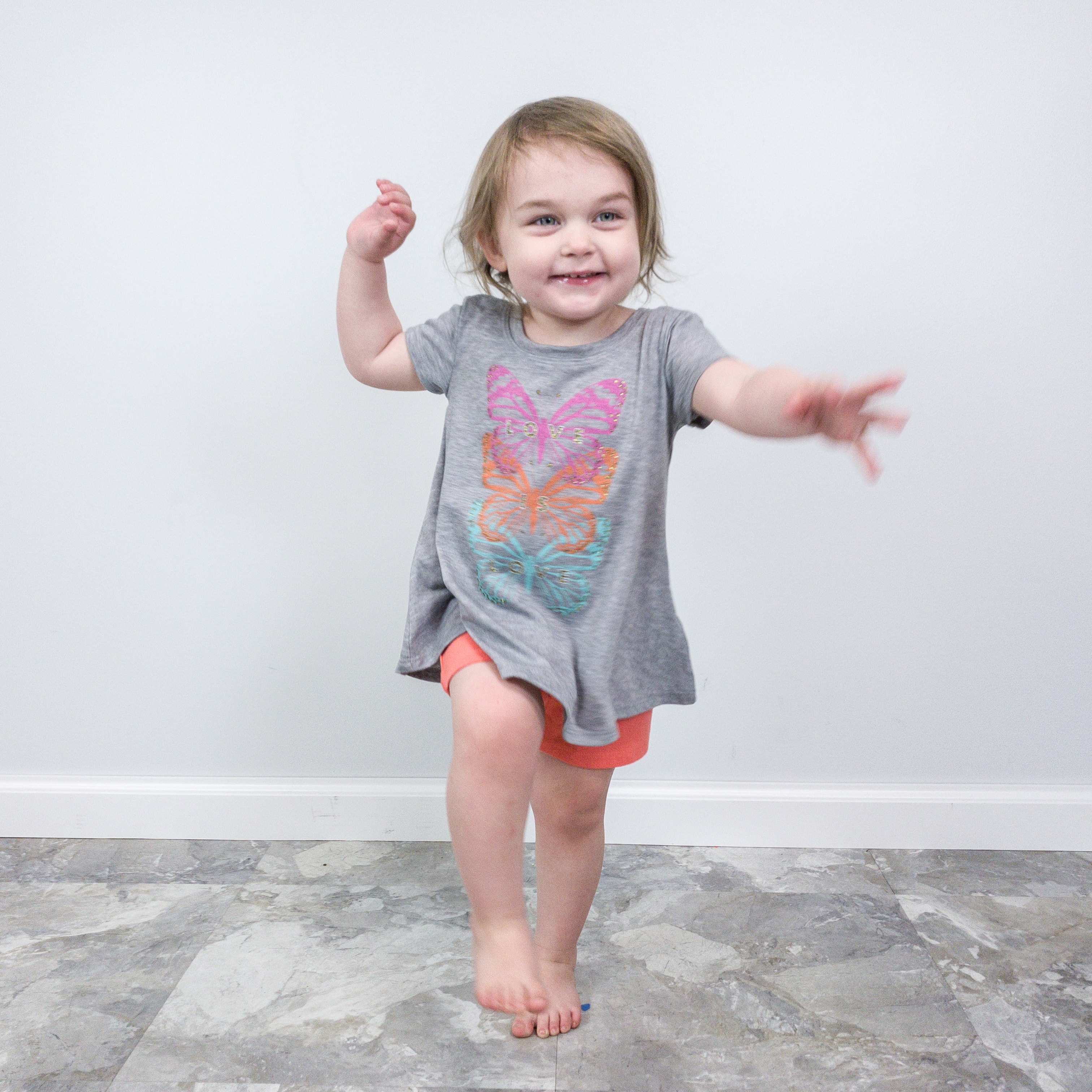 It a nice and light tee and is also perfect for summer. My daughter thinks it's fantastic!
This month's fix for my daughter is a great one overall! There are cute dresses, cool tees, and comfy shorts plus a legging, selected just for her. Everything was so nice! The styles are all age-appropriate and the colors were lovely as well. Stitch Fix is really a great way of shopping for new clothes for my daughter, without us having to leave home. We also like their flexible terms, where we can return any items in case there's something we don't want to keep. It's a great styling service for kids! They help save our time, energy, and effort, and they also send amazing clothes that kids love!
What do you think of Stitch Fix Kids?