The Space & Beyond Box is an astronomy-themed subscription box specially designed for space enthusiasts from Astronomy magazine. The box offers three subscription plans: the Quarterly plan (pay for each box when it ships for $49.95/quarter), the 2-Quarter plan (pay for 2 boxes at a time for $46.70/box), and the Annual plan (pay for 4 boxes upfront $44.80/box). Each quarter, they have a specific topic that you can explore, and appreciate the wonders of the universe without the need to get out of the house. The box contains 5 to 7 high-quality items, hand-selected by the editors of Astronomy magazine, and they will range from globes to notebooks, scientific posters, books, 3-D models, space artifacts, collectibles, astronomy gear, and more, valued for more than $80!
DEAL: Get 15% off your first Space & Beyond Box with coupon code HELLO15.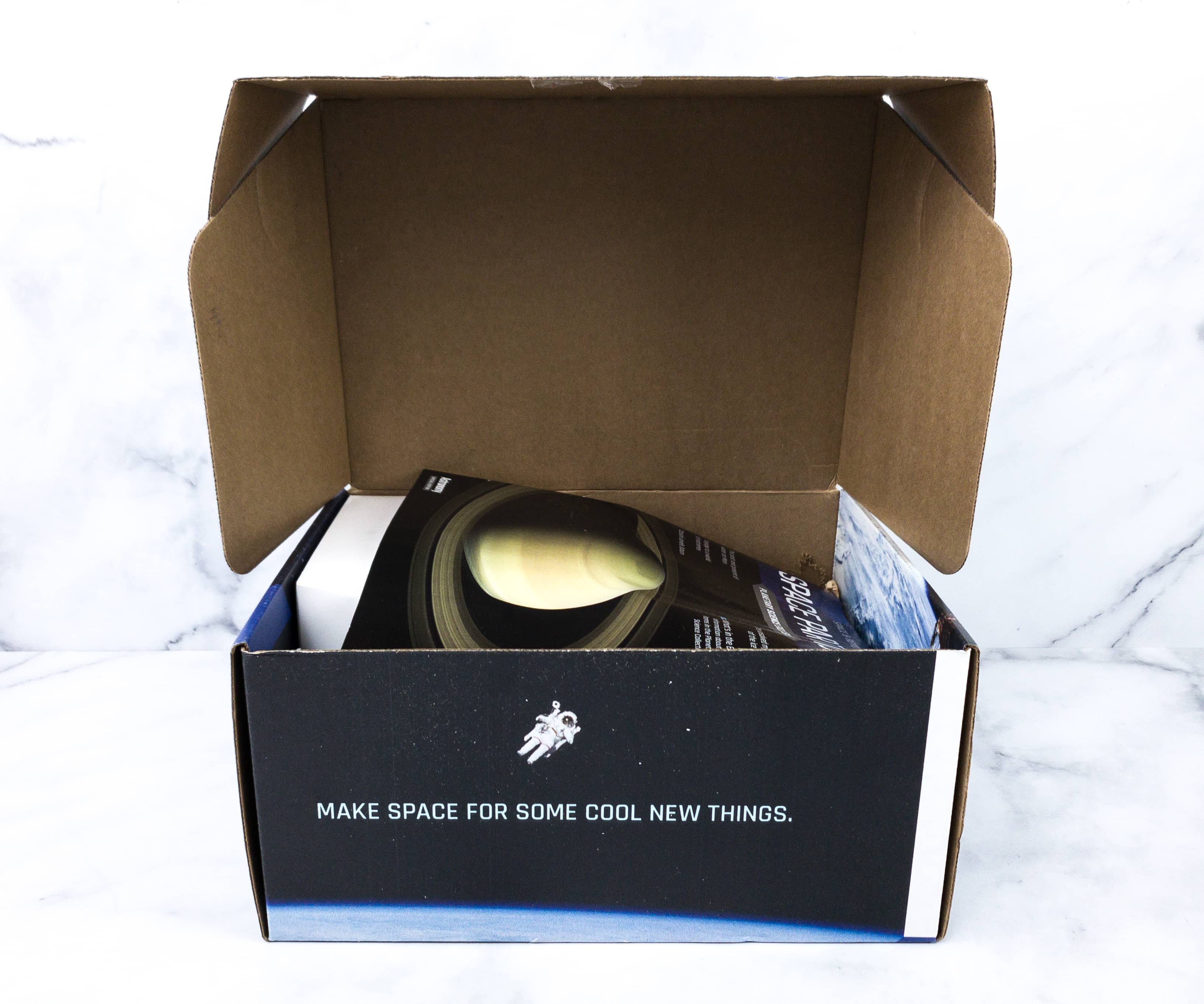 The box encourages you to "make space for some cool new things."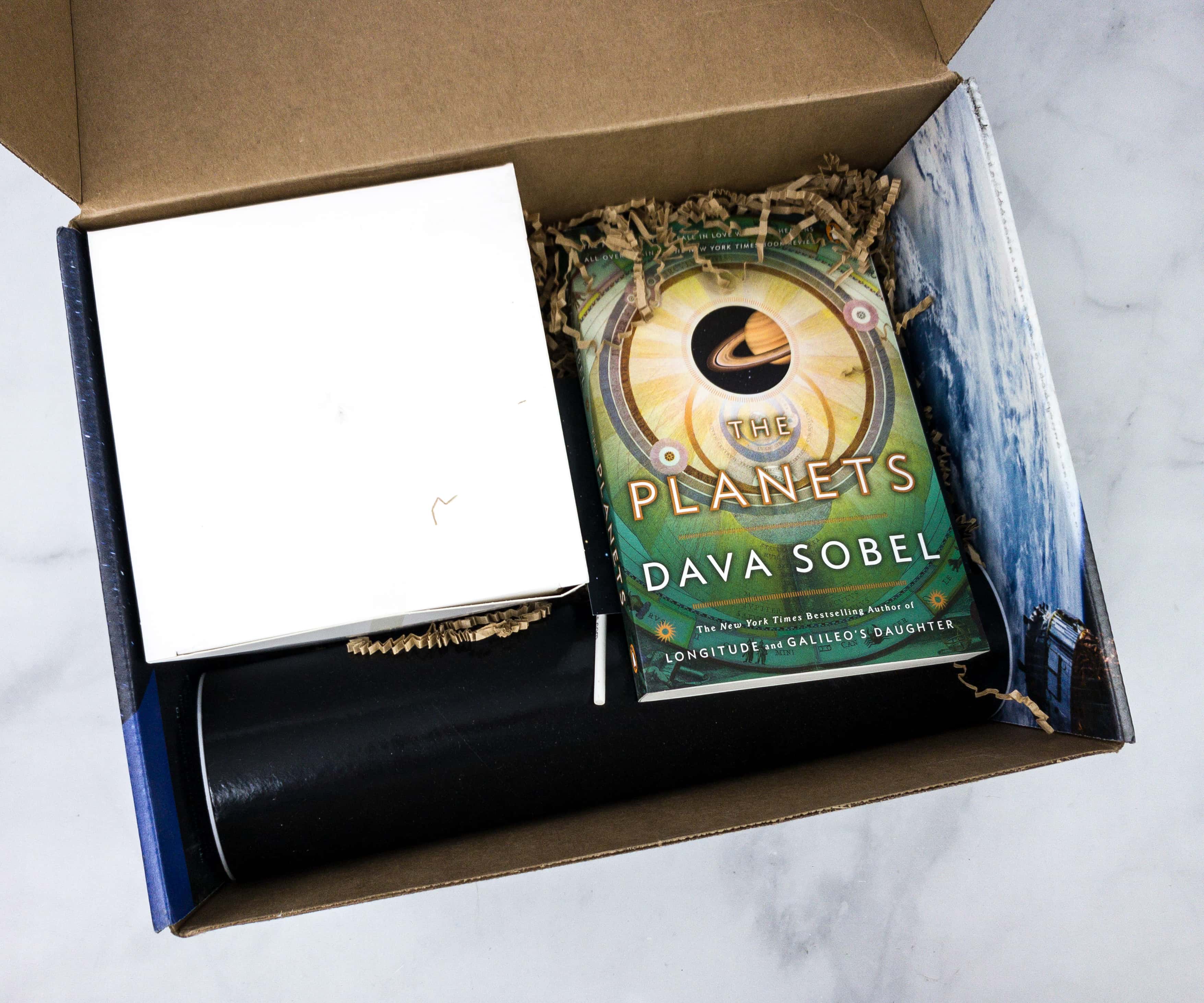 The items were protected by brown squiggles.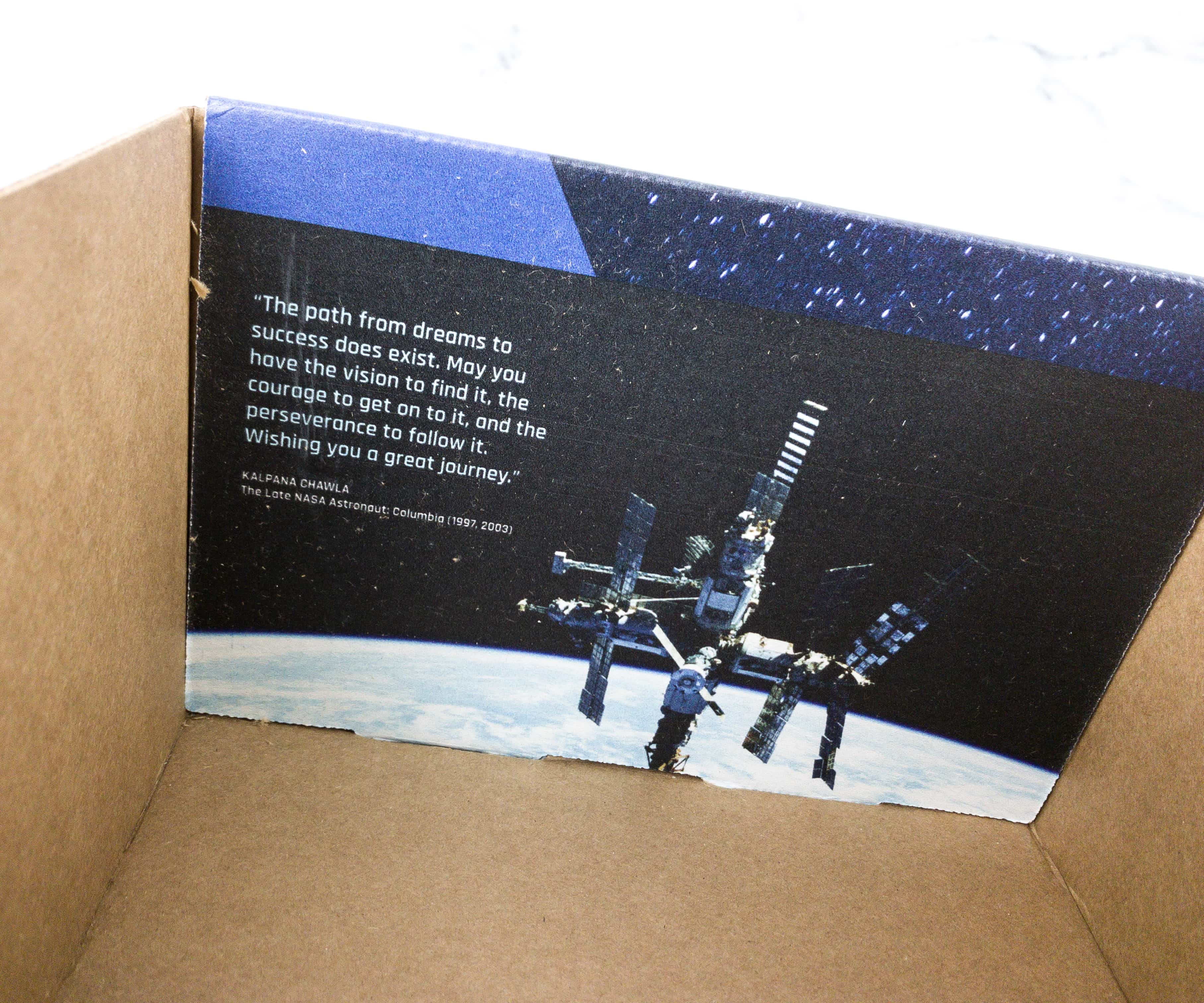 The box also includes quotes from prominent space people, like this one from Kalpana Chawla, an American astronaut.
Space Particles: Planetary Science Edition ($6) This magazine is an exclusive issue that talks about the planets!
Dive deeper into a thoughtfully curated collection of articles, interviews, images, and analysis tailored to each Space & Beyond Box. In this issue, we'll explore the mysteries of what happened to the early water on Mars, take a spectacular look at the Cassini mission's amazing findings at Saturn, discover the weird, barren world of Mercury, and look at some of the solar system's final frontiers, the ice giants Uranus and Neptune.
The magazine also hints about the next box, launching in August 2020.
Inside, it lists the items included in this month's box, plus a description for each.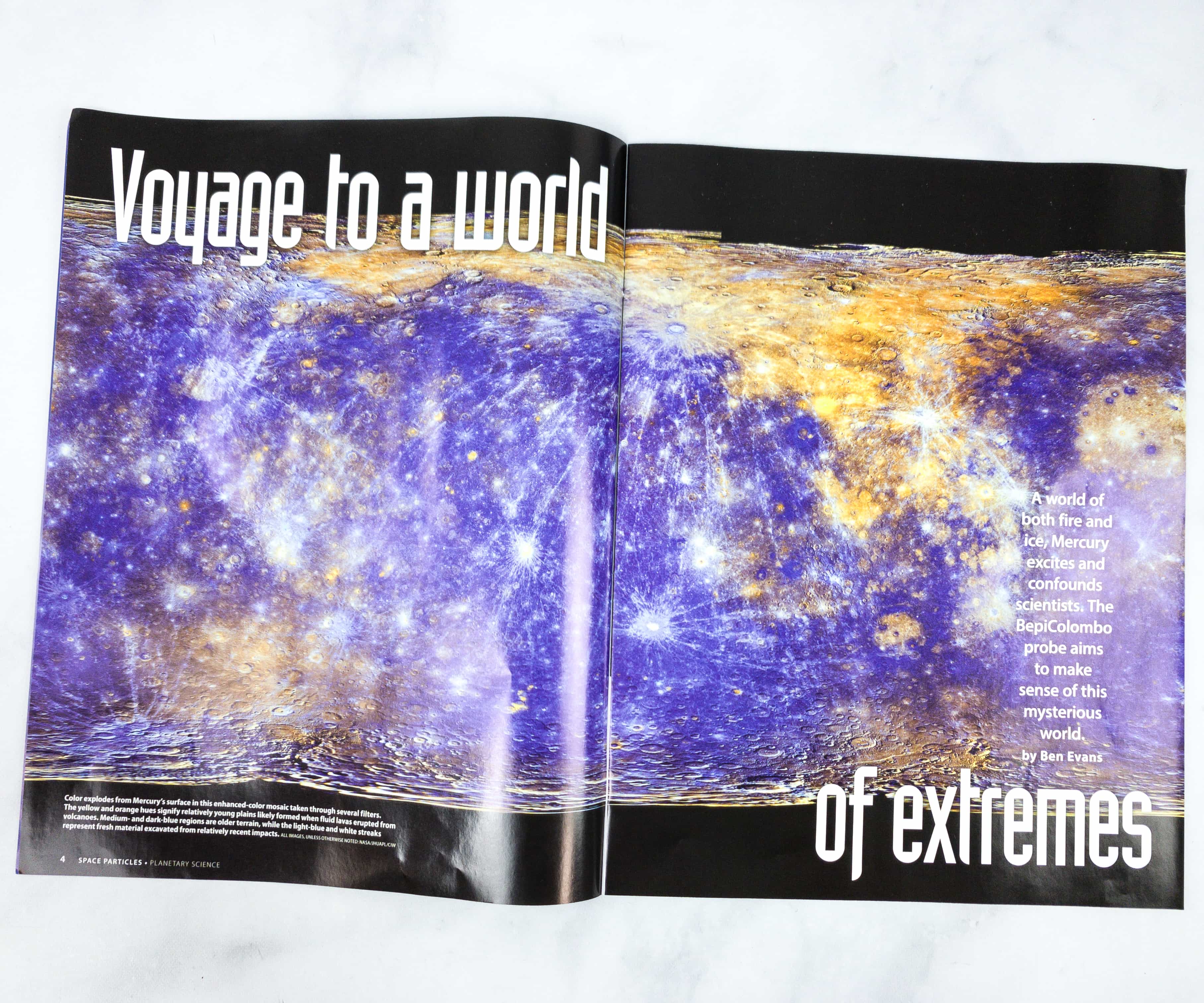 One of the features in the magazine is about the planet Mercury!
According to this piece, Mercury is the smallest planet in the solar system and it also has the most eccentric orbit.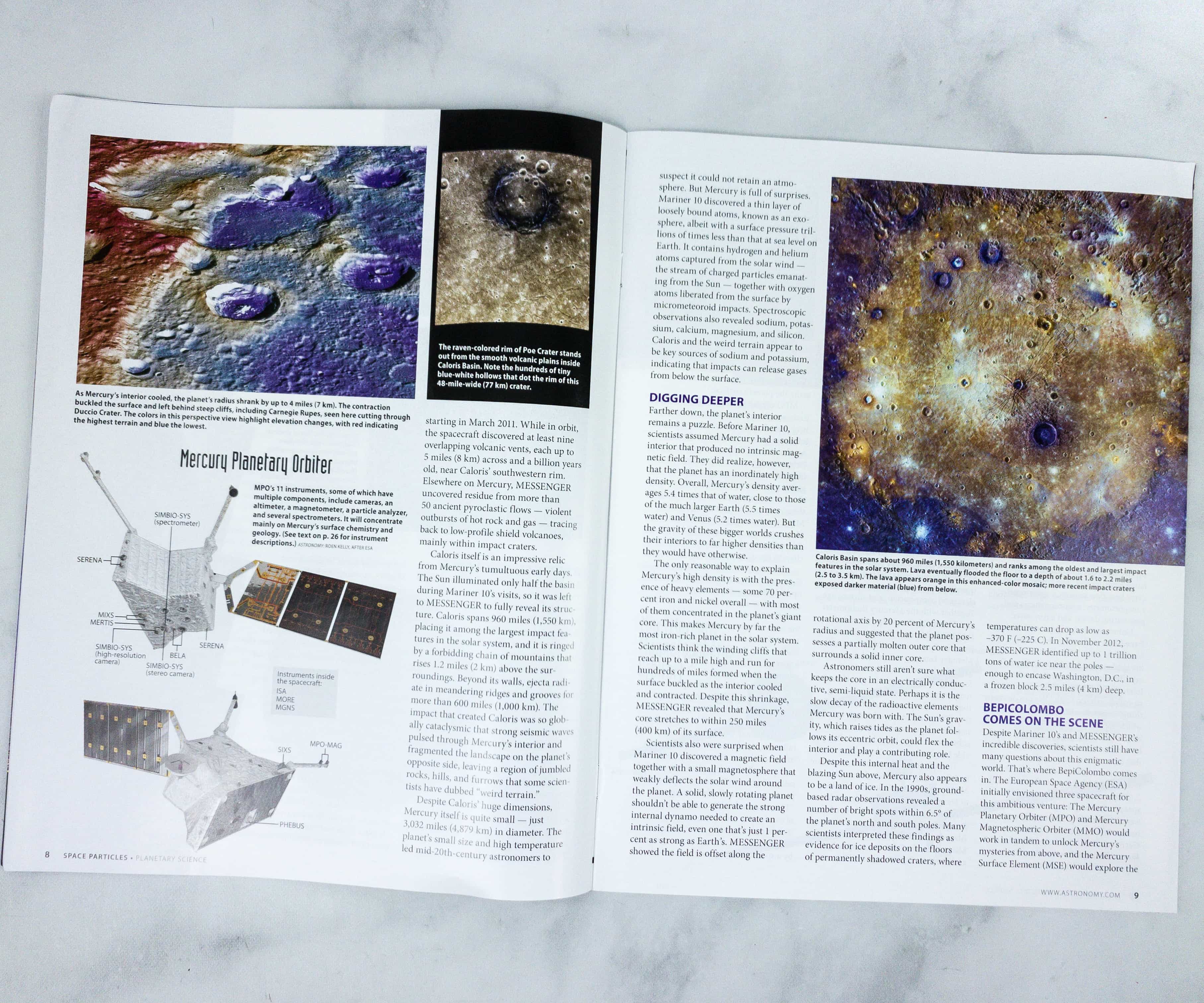 Scientists assumed that the planet had a solid interior that produced no intrinsic magnetic field, but it has inordinately high density. This article also discussed Mariner 10 and MESSENGER missions, which have made close observations of Mercury. There's also a mention of BepiColombo, the latest mission to explore the planet.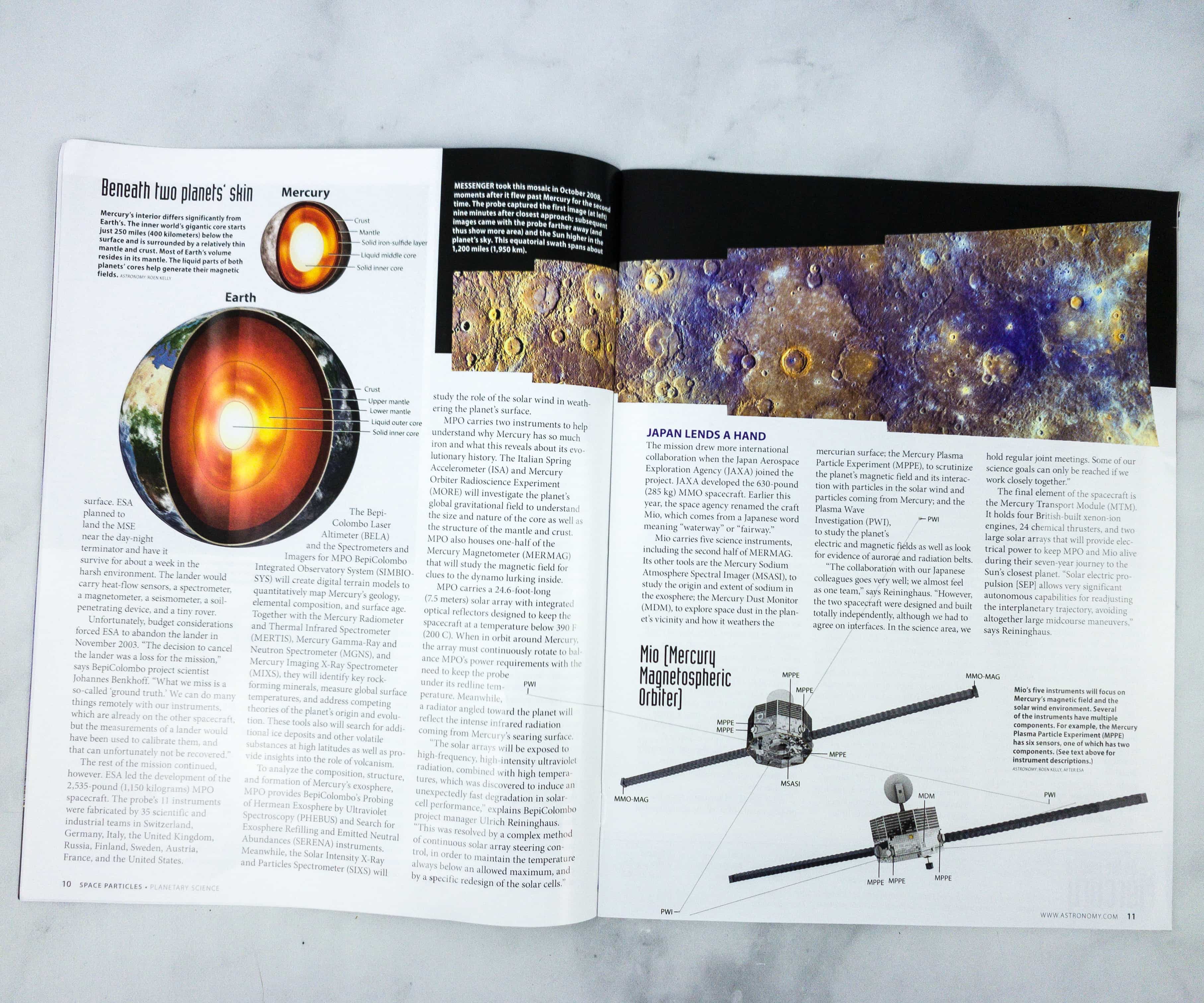 They even compared Mercury's interior to our own planet's interior. This is really an interesting read.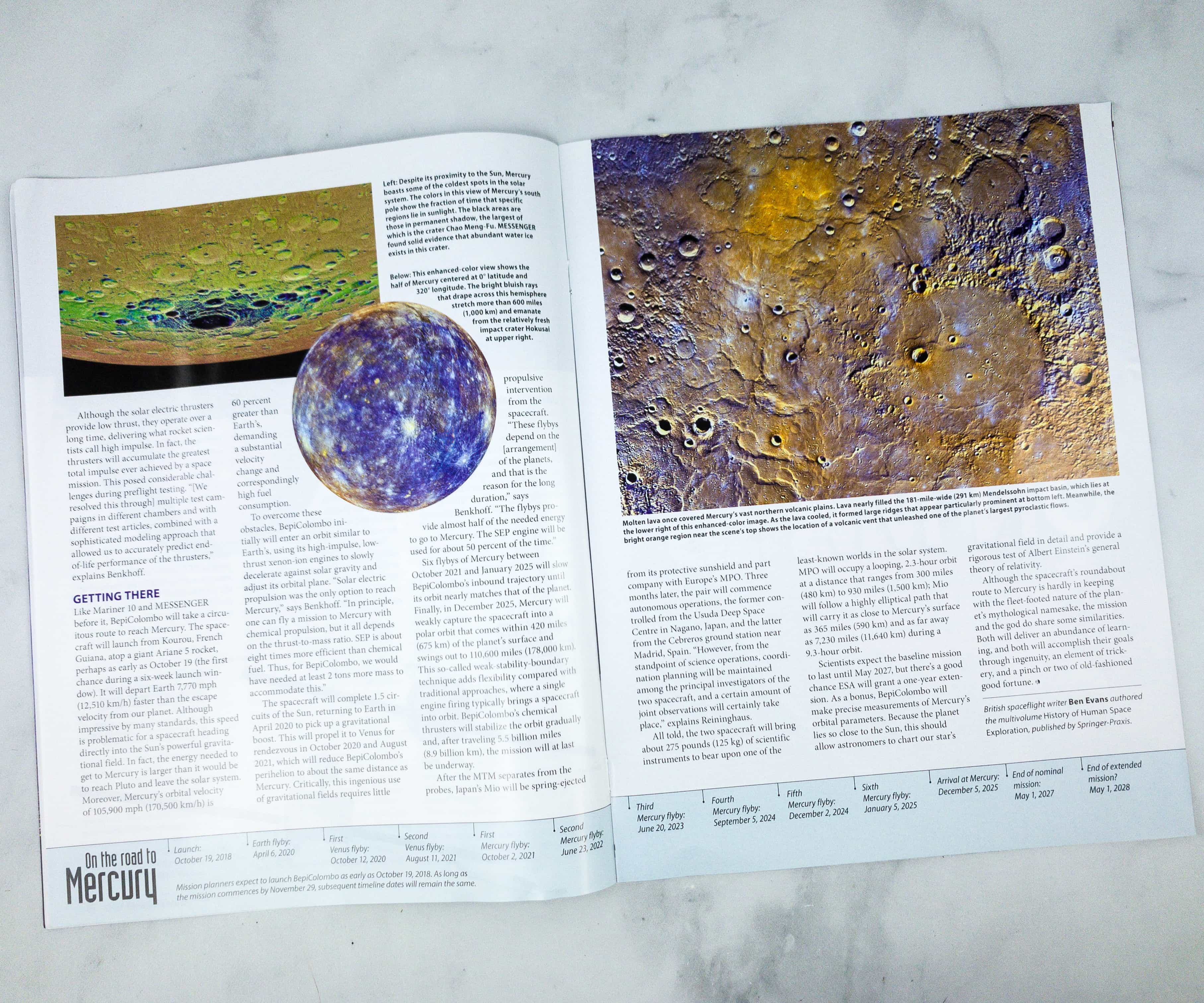 There are lots of photos included in the feature! We can't help but geek out!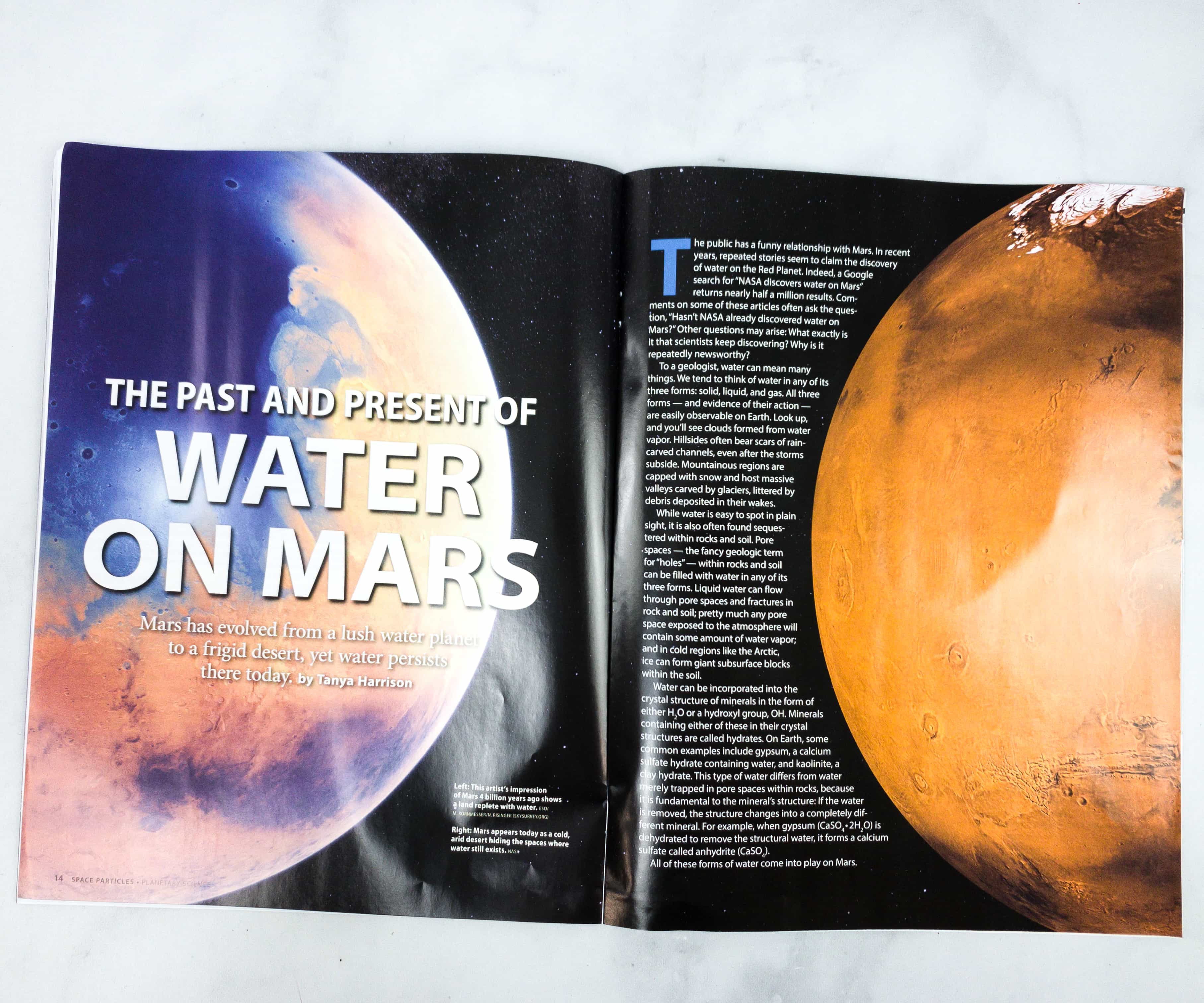 There's also a feature about the past and present of water on Mars!
This article mentions various spacecrafts which have orbited Mars and what they have discovered.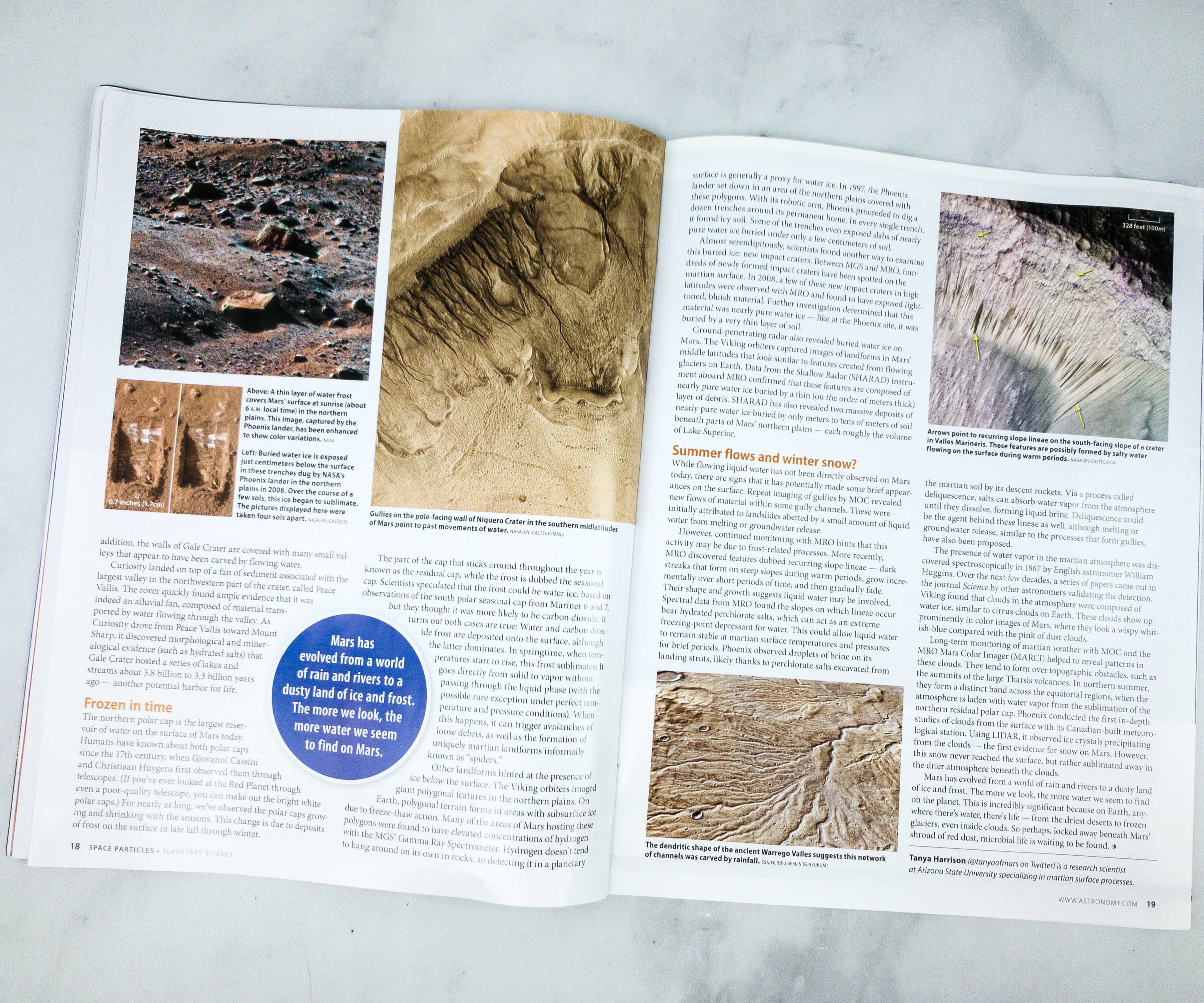 They even included amazing photos of the surface of the planet!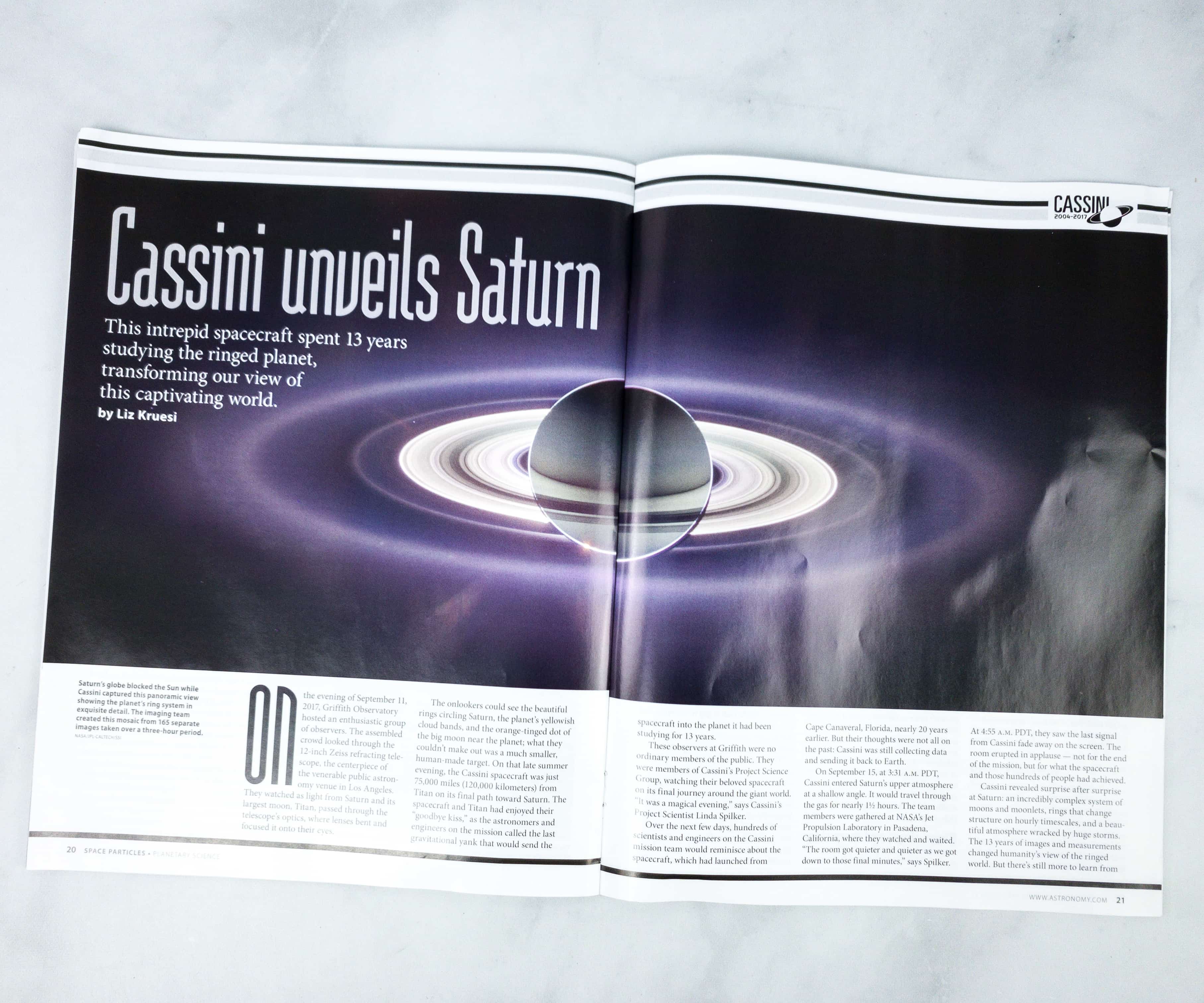 Another article is about Cassini, a spacecraft that spent 13 years studying the ringed planet, Saturn!
It has interesting facts about the planet, including its rings and its cloudy weather.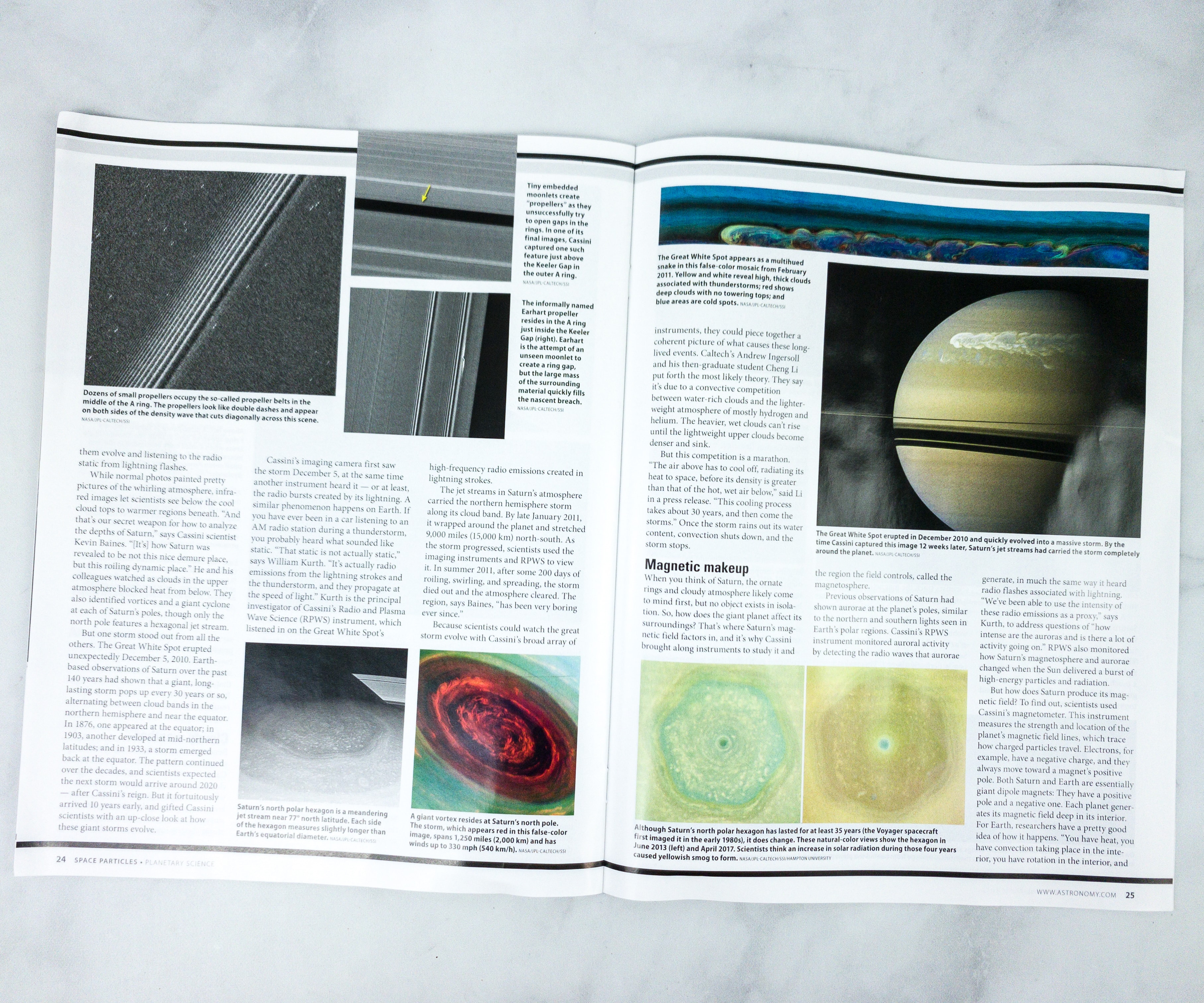 Like most of the articles in the magazine, it includes interesting photos that show us distinct characteristics of the planet.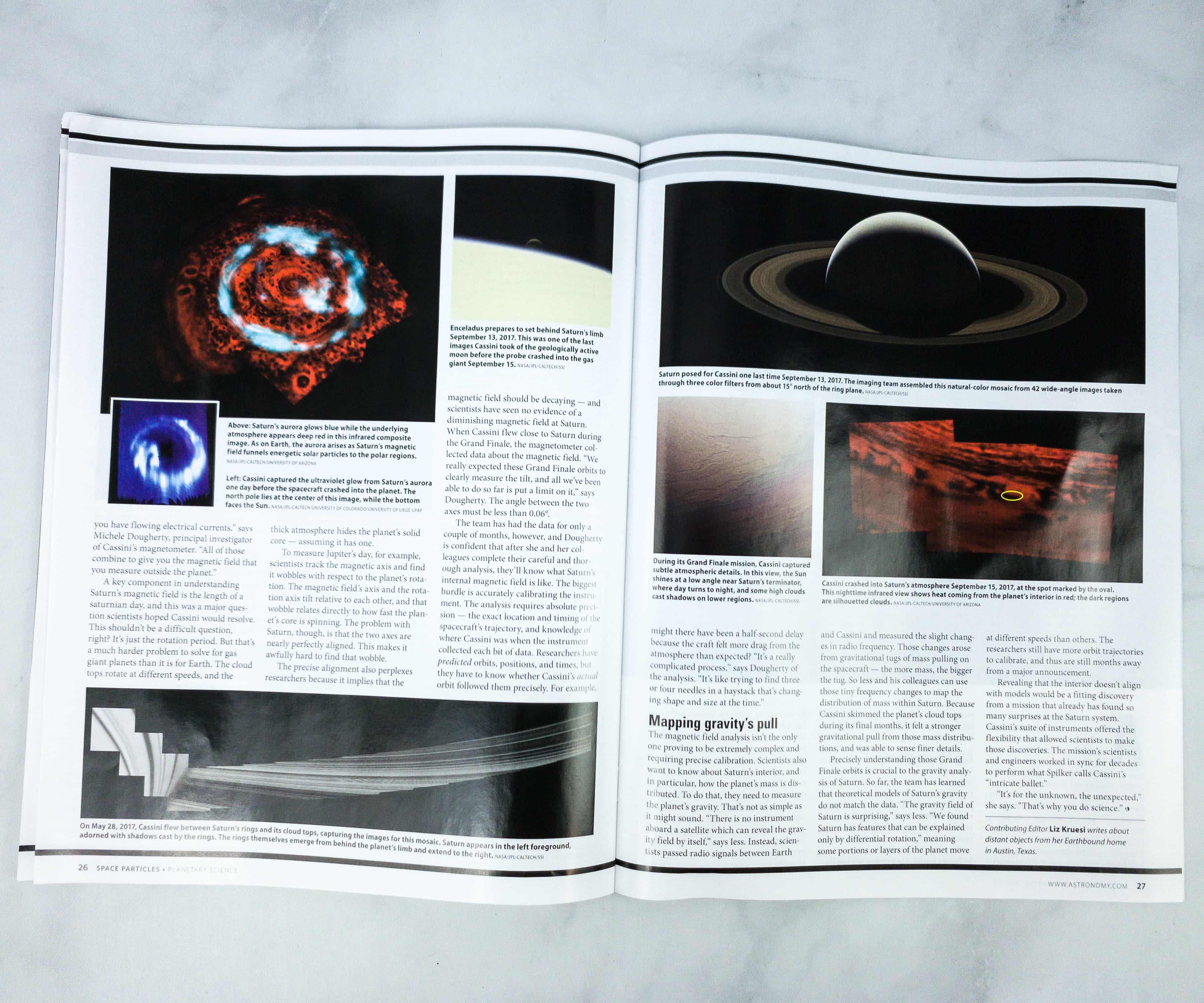 It gives us a closer look at the planets and we can't help but be amazed!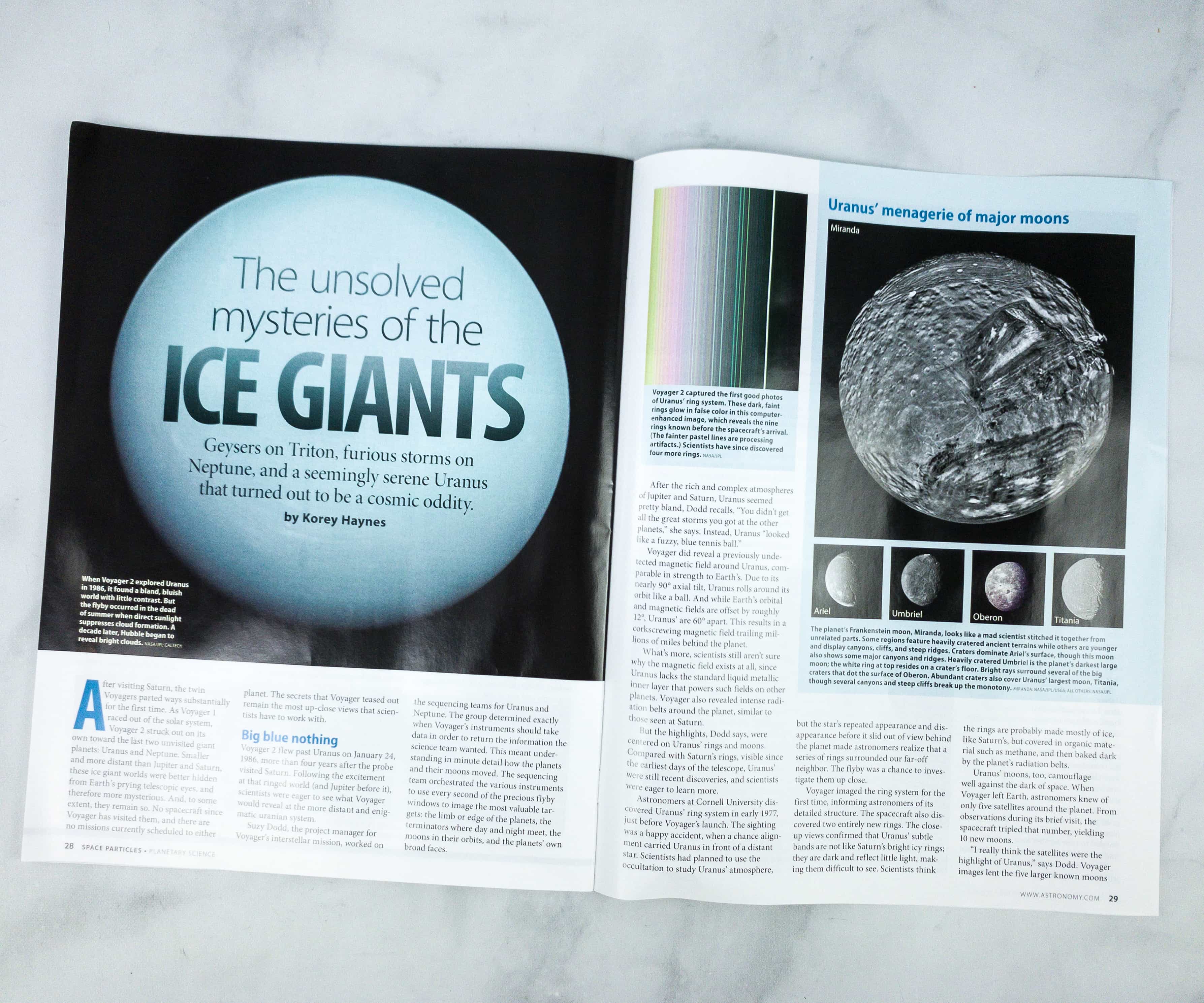 The next articles are about the Ice Giants Uranus and Neptune!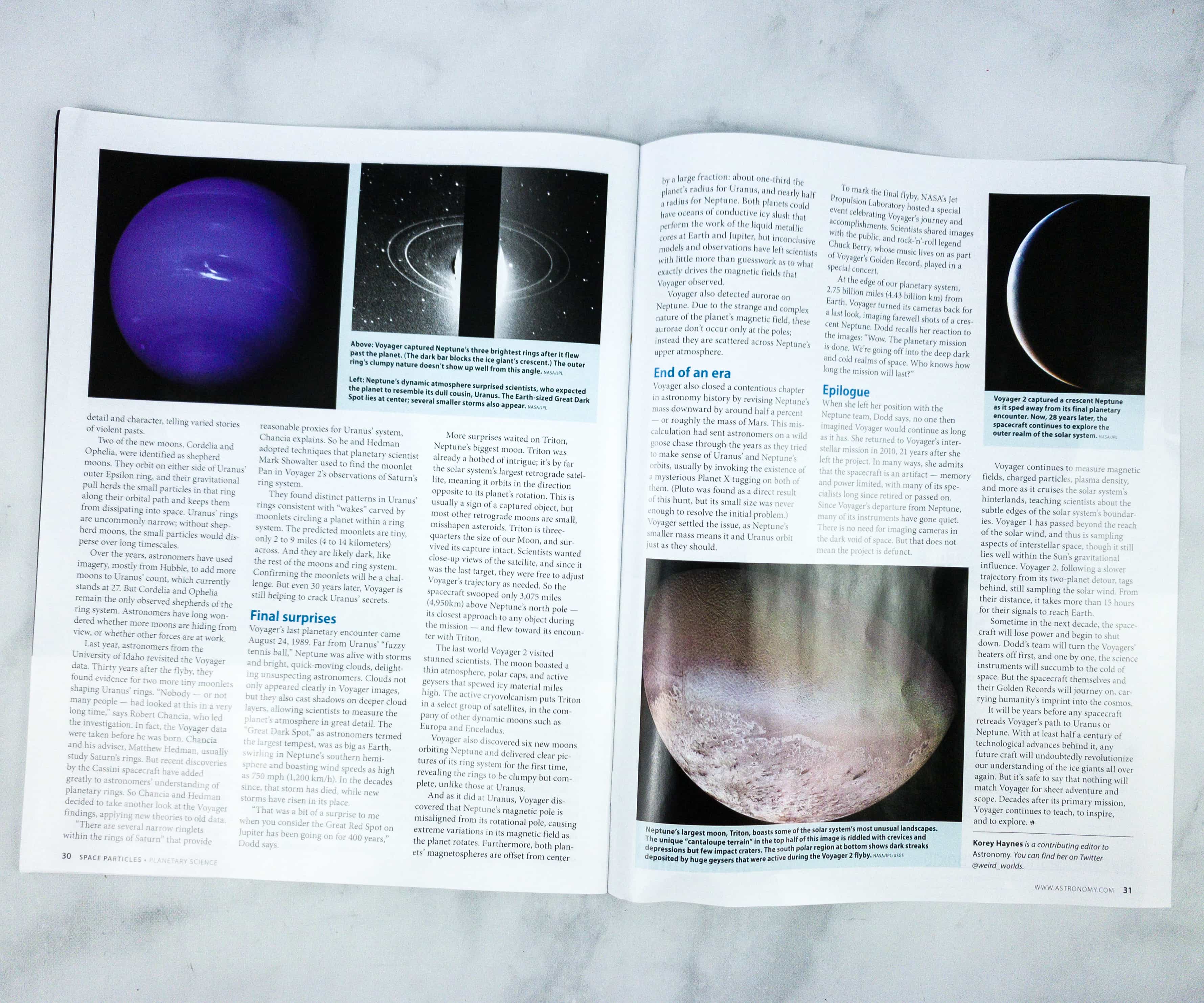 Learning more about the planet other than our own is really fun, and the mysteries just make us more excited.
Everything in our box!
Galaxy M106 Postcard ($2) This postcard's design is an image from the Galaxies by David J. Eicher. It shows one of the first galaxies in which a central black hole was discovered.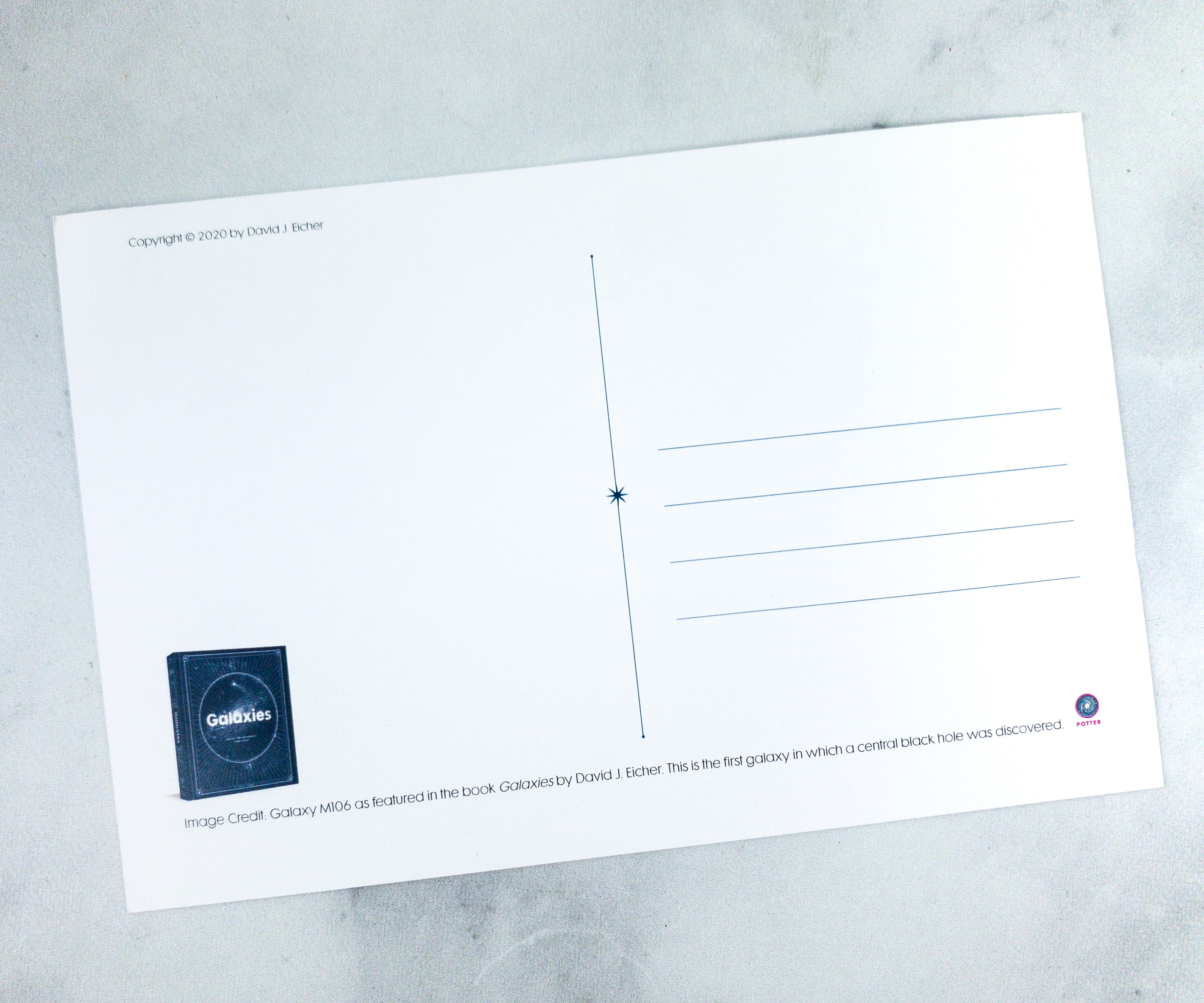 It measures 4″ x 6″. At the back, there's a space for notes and messages, as well as the receiver's information.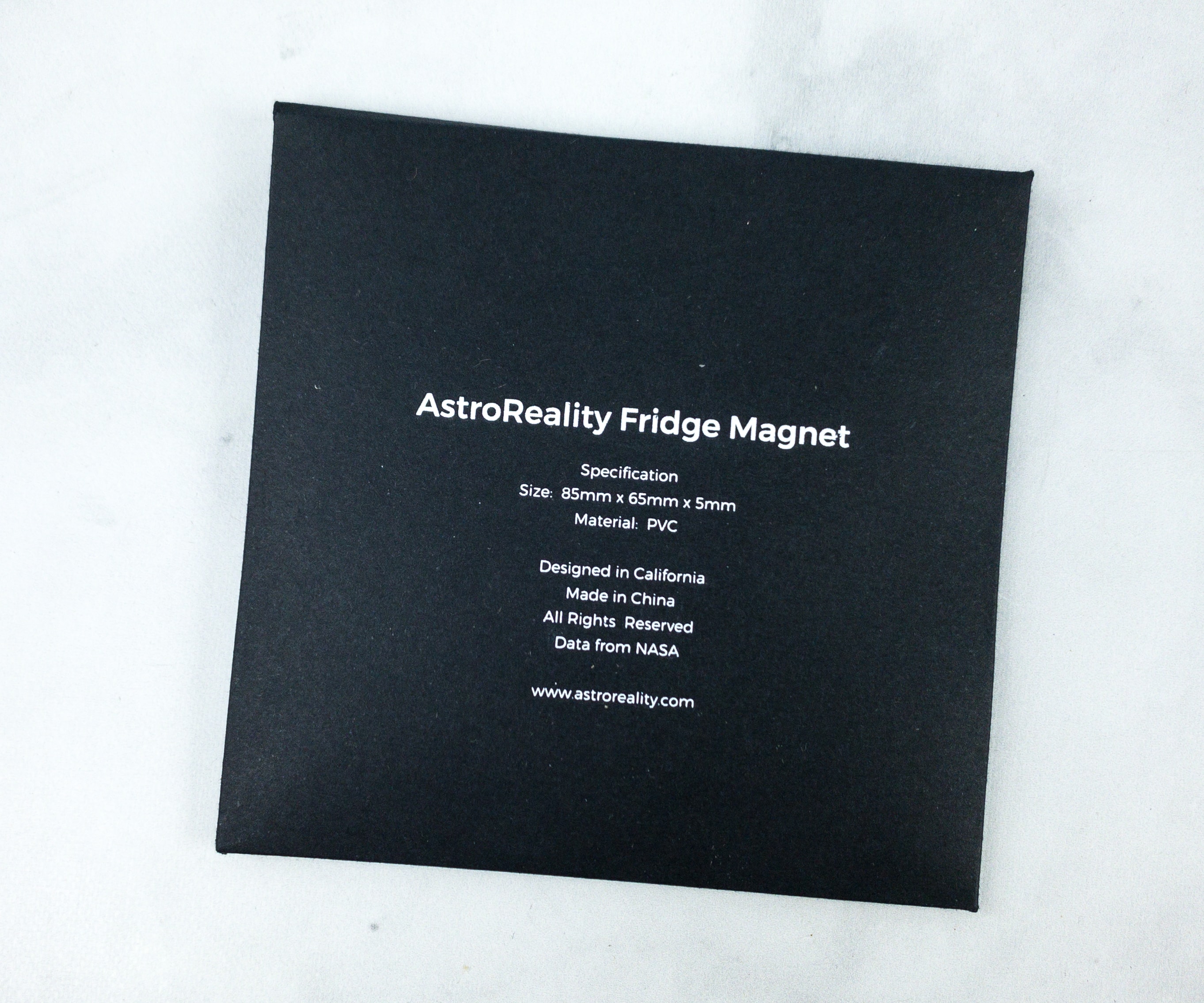 NASA Augmented Reality Magnet From AstroReality ($15) The history of NASA is shown through this augmented reality magnet.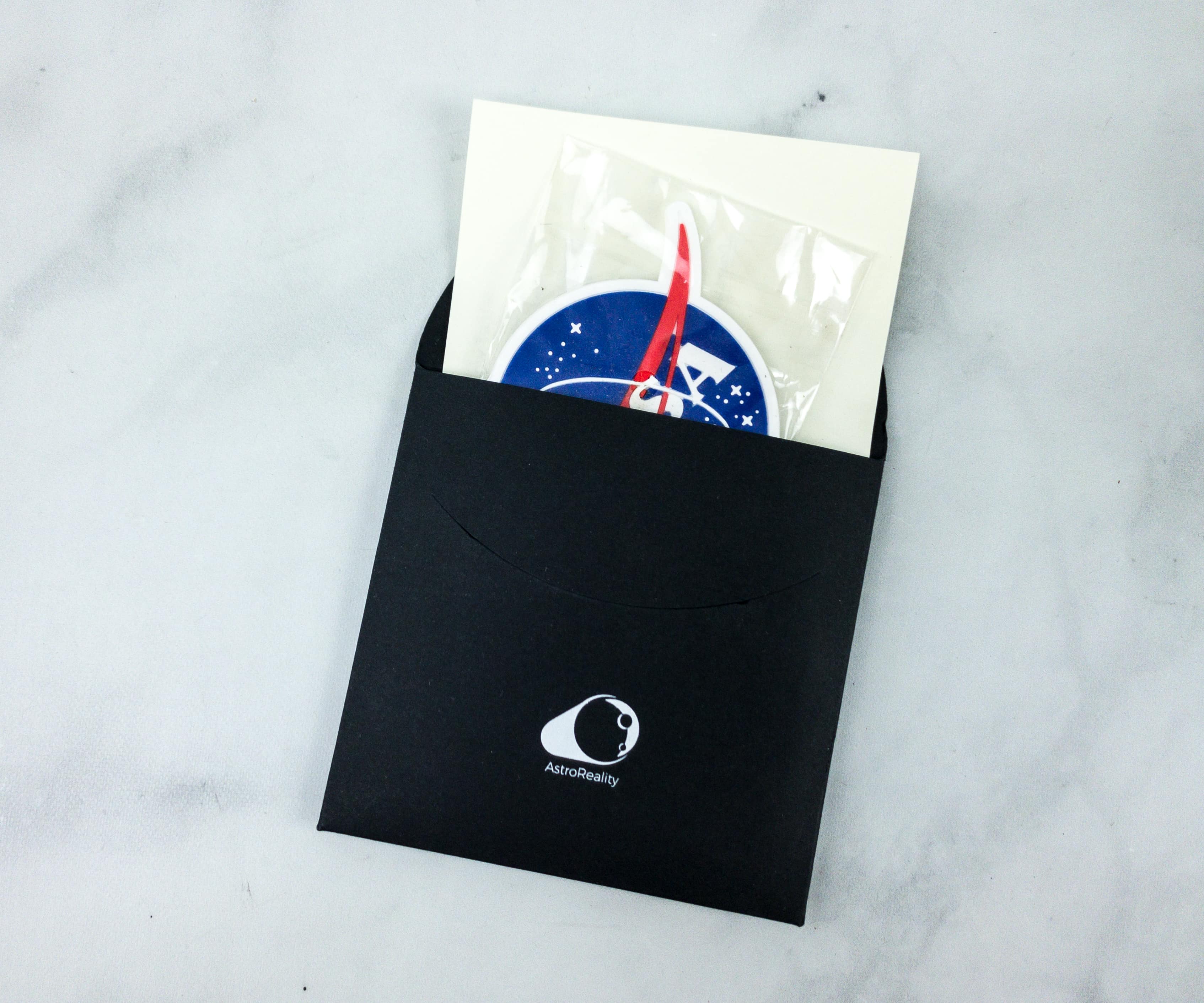 It was packed in a black envelope.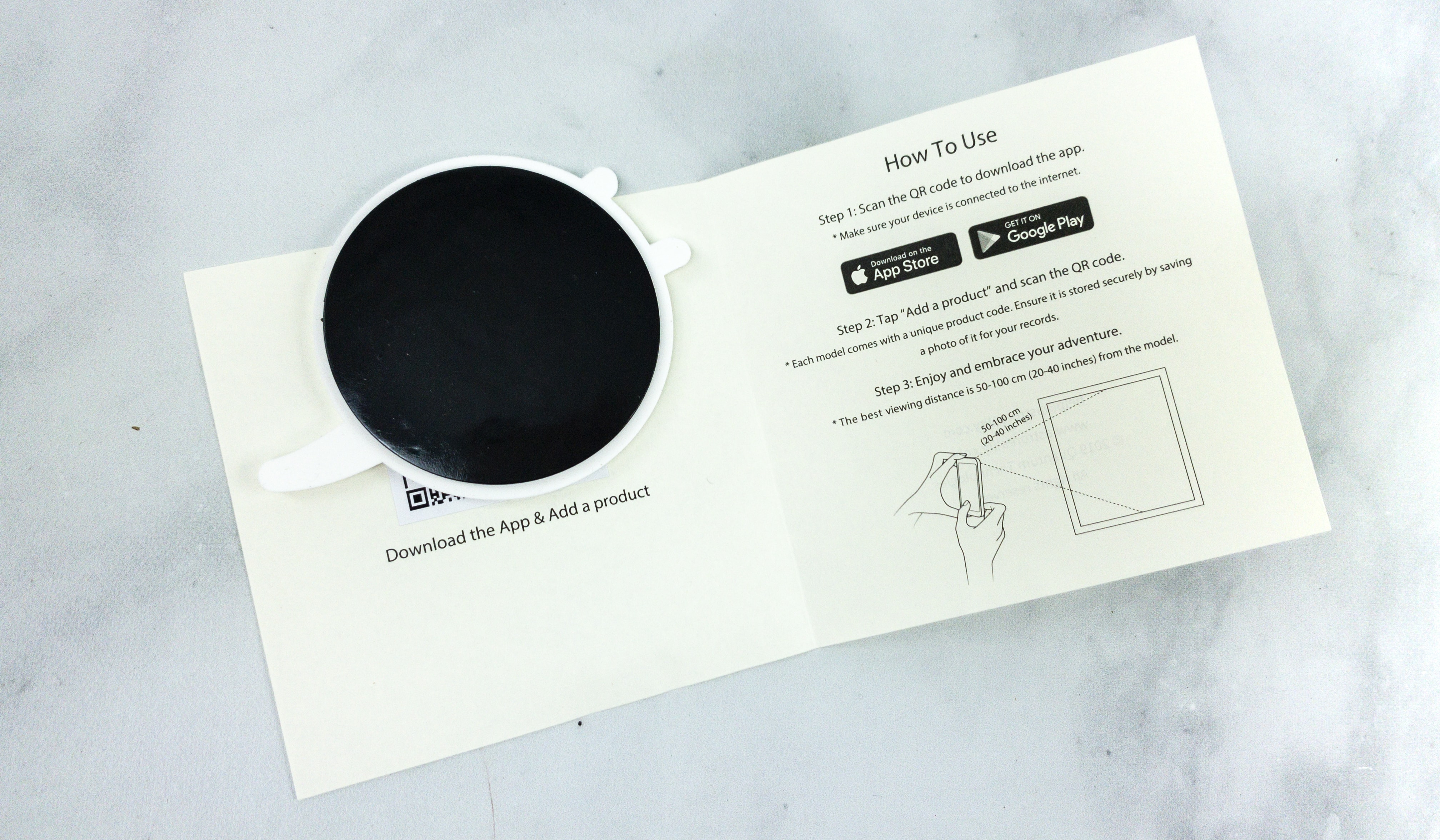 It also comes with instructions on how to use it.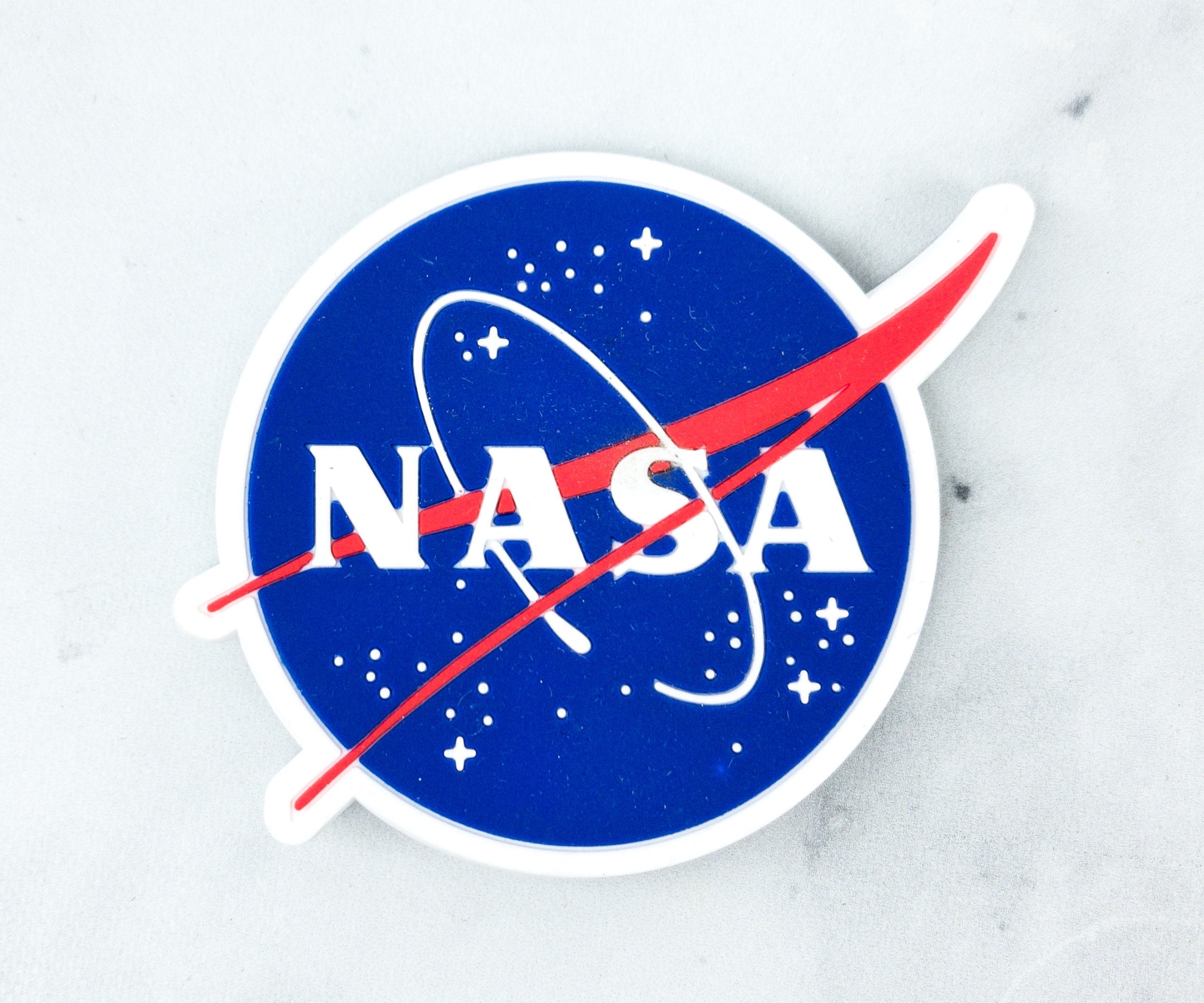 Here's the famous NASA symbol. It has a strong magnet at the back that secures its hold on the fridge or other metal surfaces.
Just download the app and enjoy your adventure with augmented reality!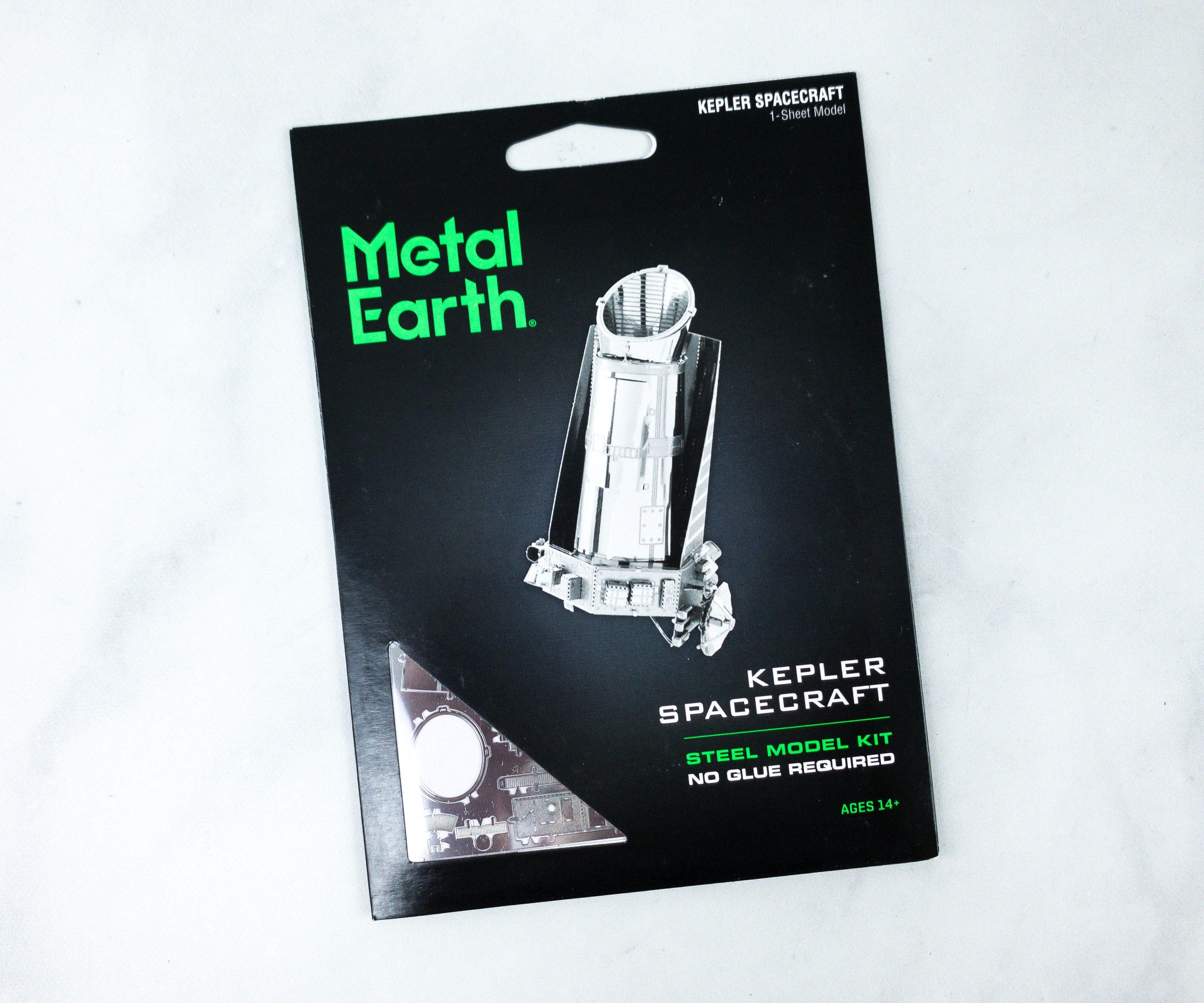 Kepler Spacecraft Model ($7) It's a cool model of the Kepler Spacecraft! The steel model kit doesn't require the use of glue when you build it.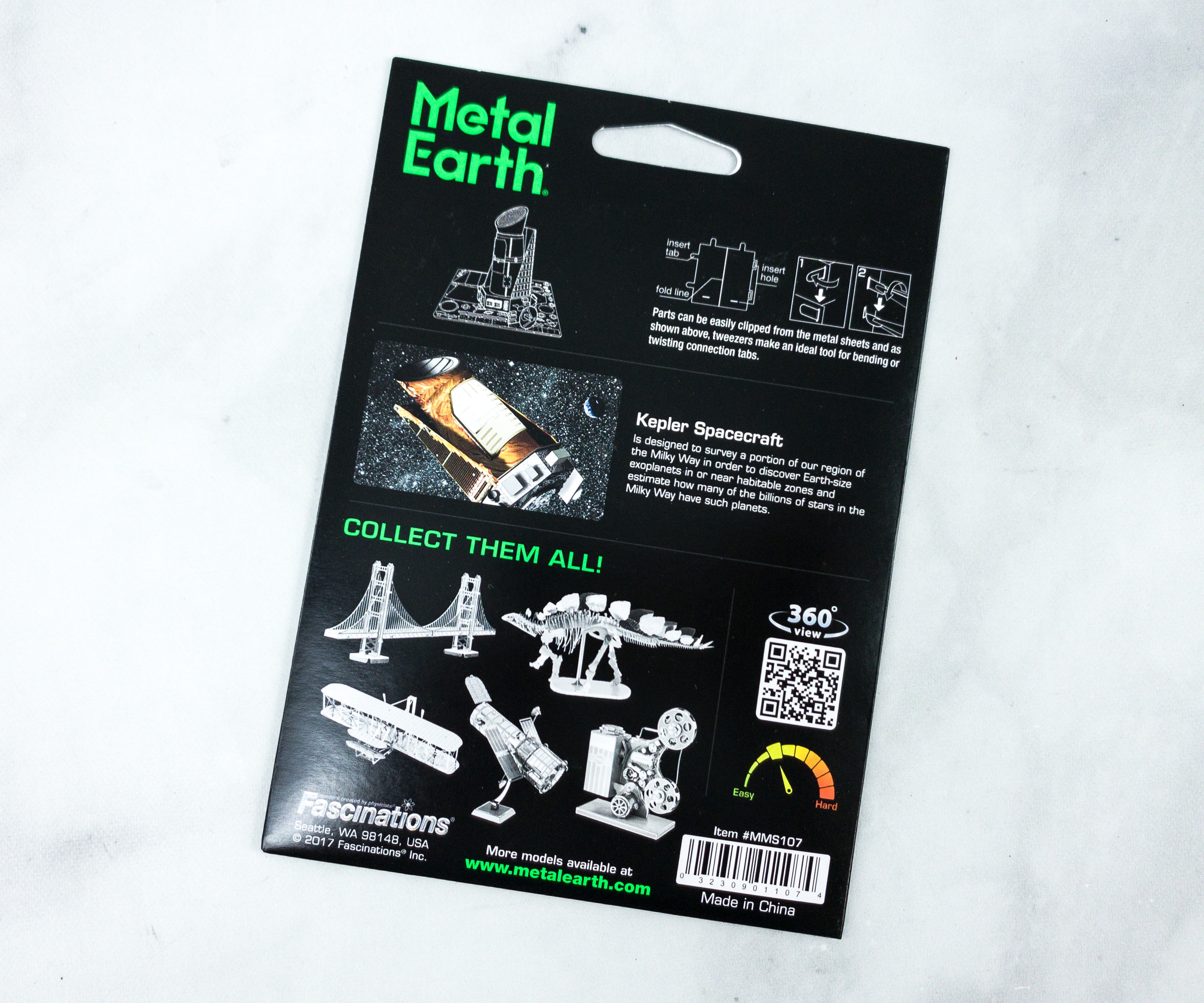 Kepler Spacecraft

Is designed to survey a portion of our region of the Milky Way in order to discover Earth-size exoplanets in or near habitable zones and estimate how many of the billions of stars in the Milky Way have such planets.
It also comes with a detailed instruction sheet. You can attach the parts with the use of the insertion tabs and holes that you will find all over it.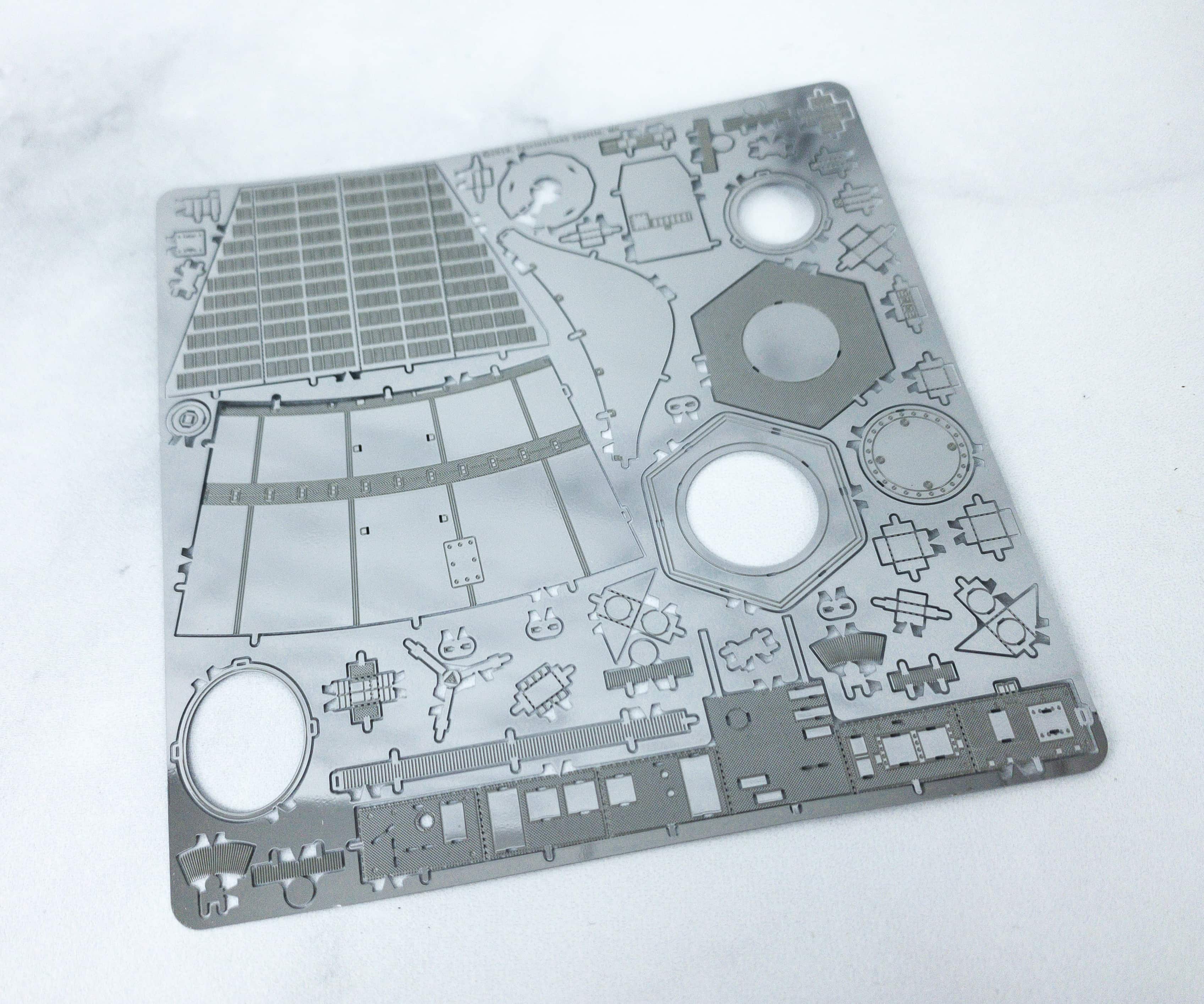 The engraved and non-engraved side of the model template can be easily distinguished. You can easily remove the parts from the metal sheet. After taking them all, discard the metal sheet immediately to avoid possible injury from the sharp edges.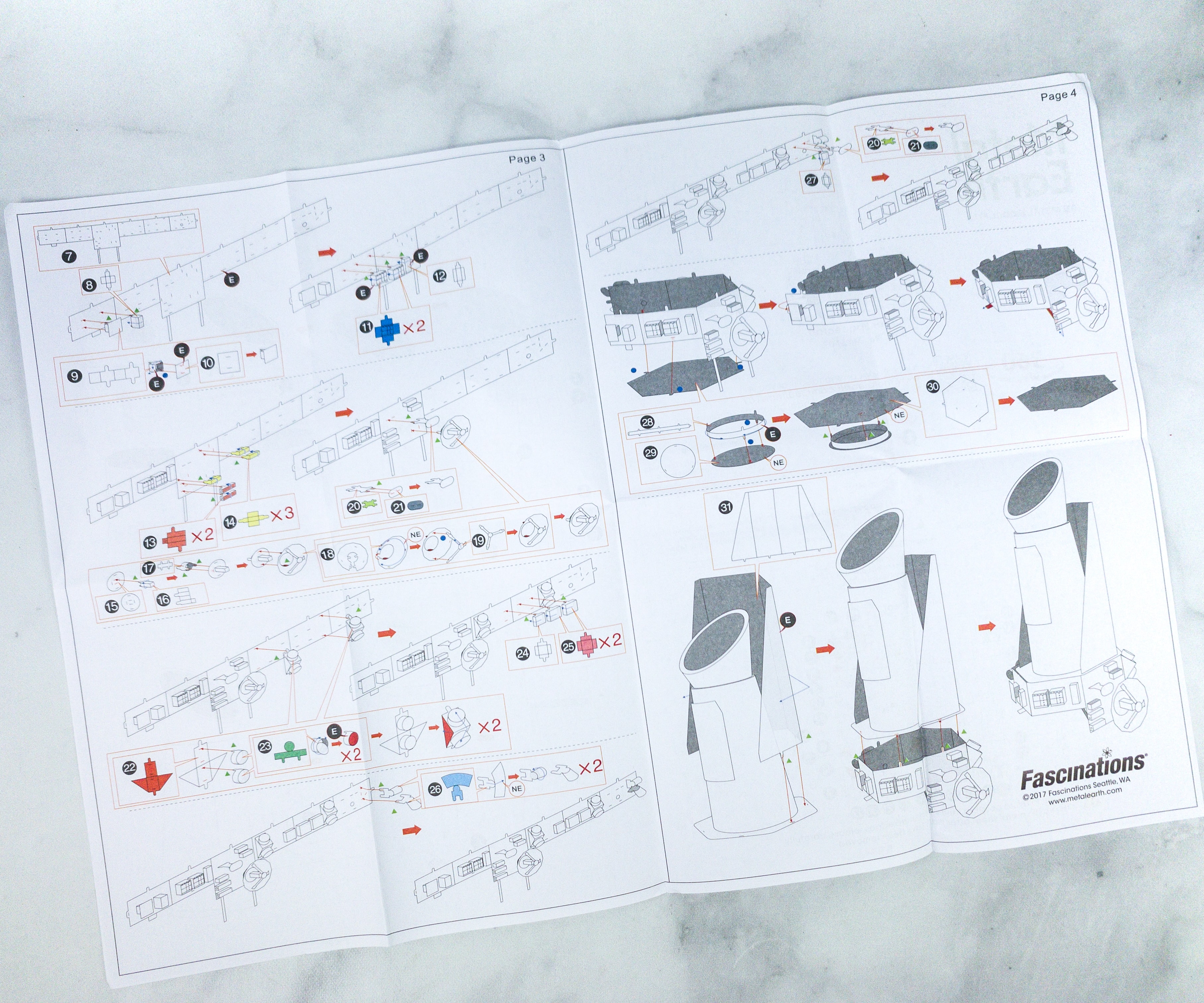 The steps in building the model are presented in easy-to-follow images. You can also visit the website of Metal Earth to see the completed model before you build your own.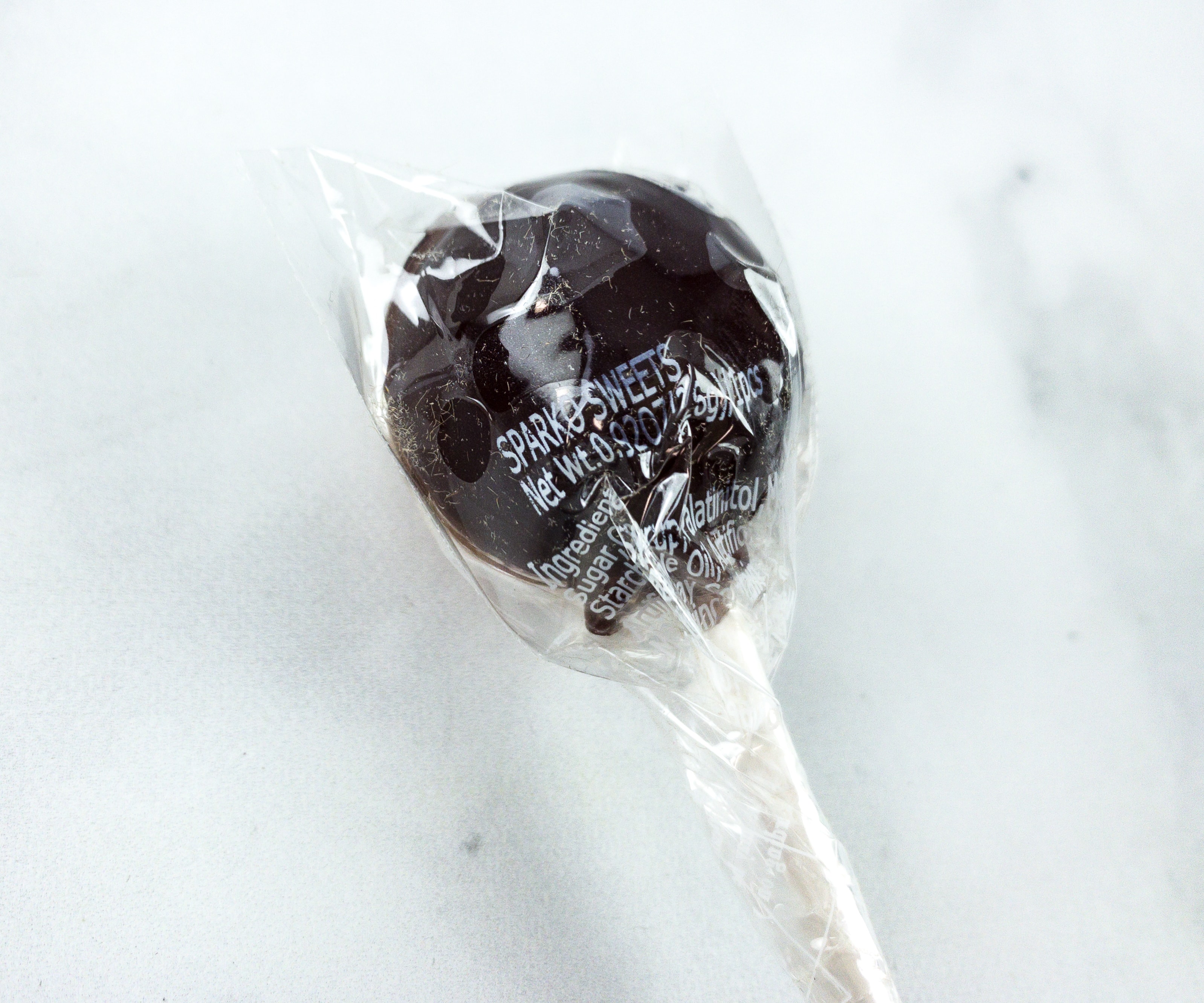 BONUS: Sparko Sweets Galaxy Lollipop ($2) Here's a bonus item from Sparko Sweets of Los Angeles, California! It's called Galaxy Lollipop, and it's inspired by the colors of planets!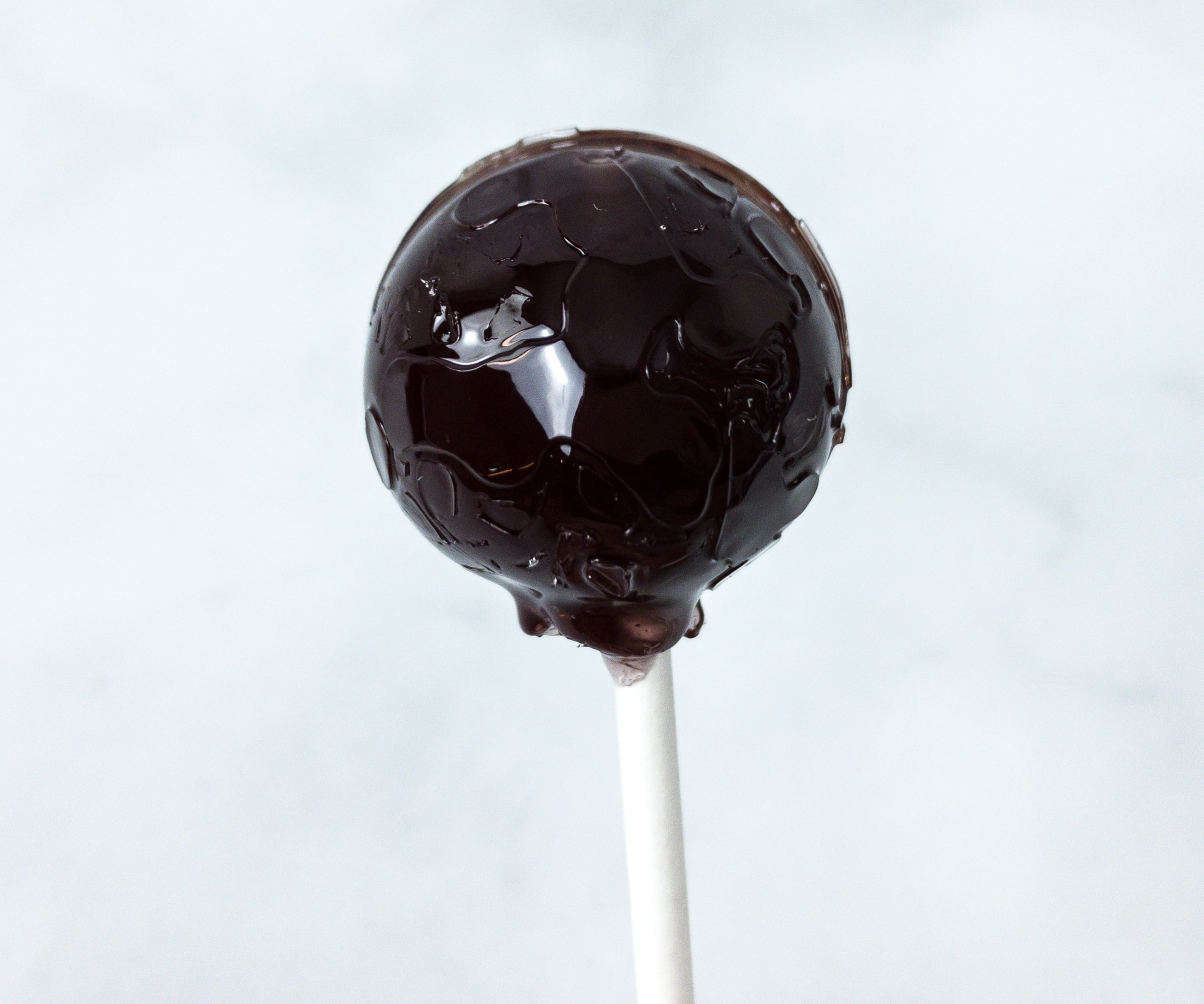 There are two sides to this sweet lollipop. One side shows a darker, chocolate-like coating…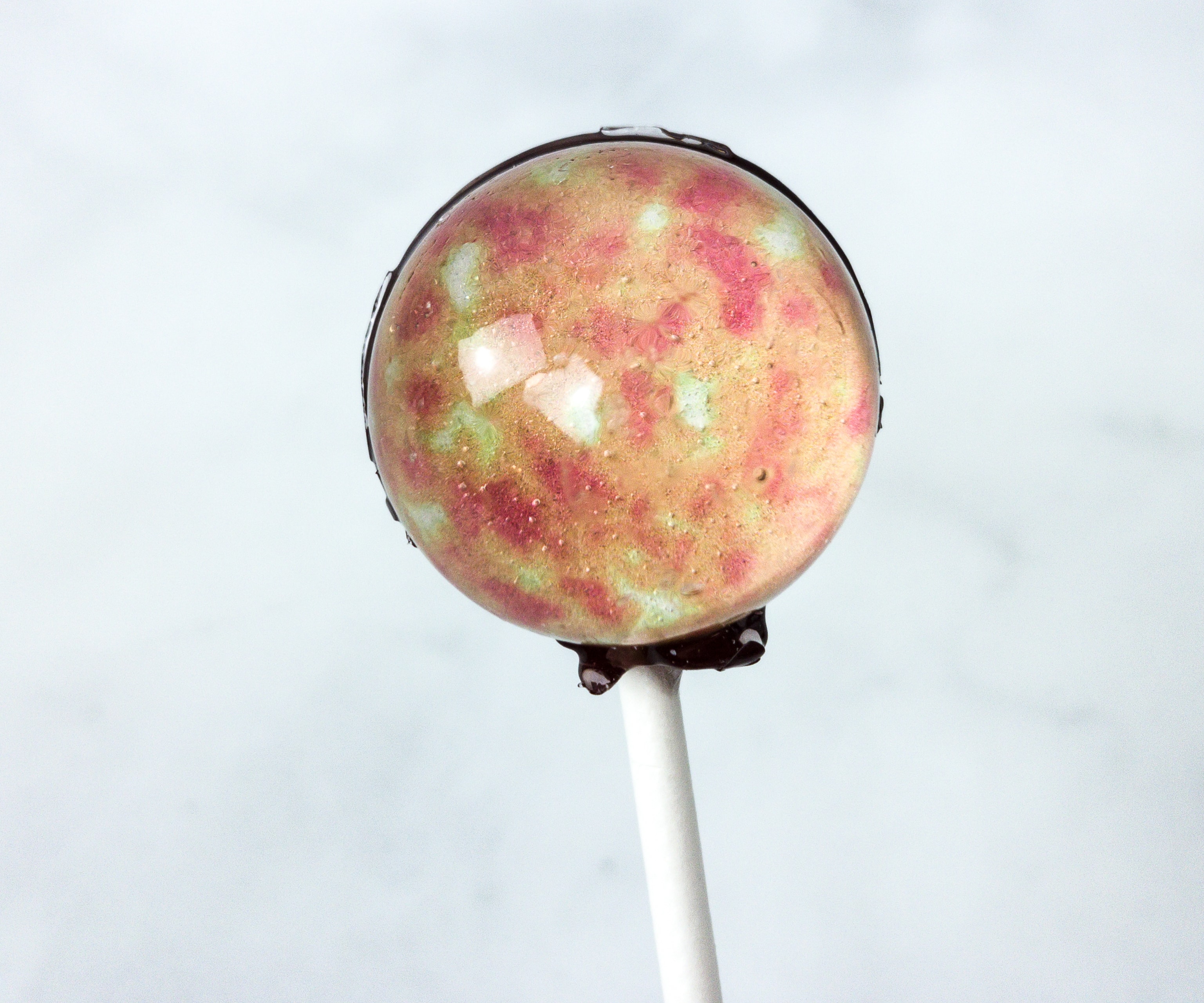 …and the other side looks similar to the red planet, Mars!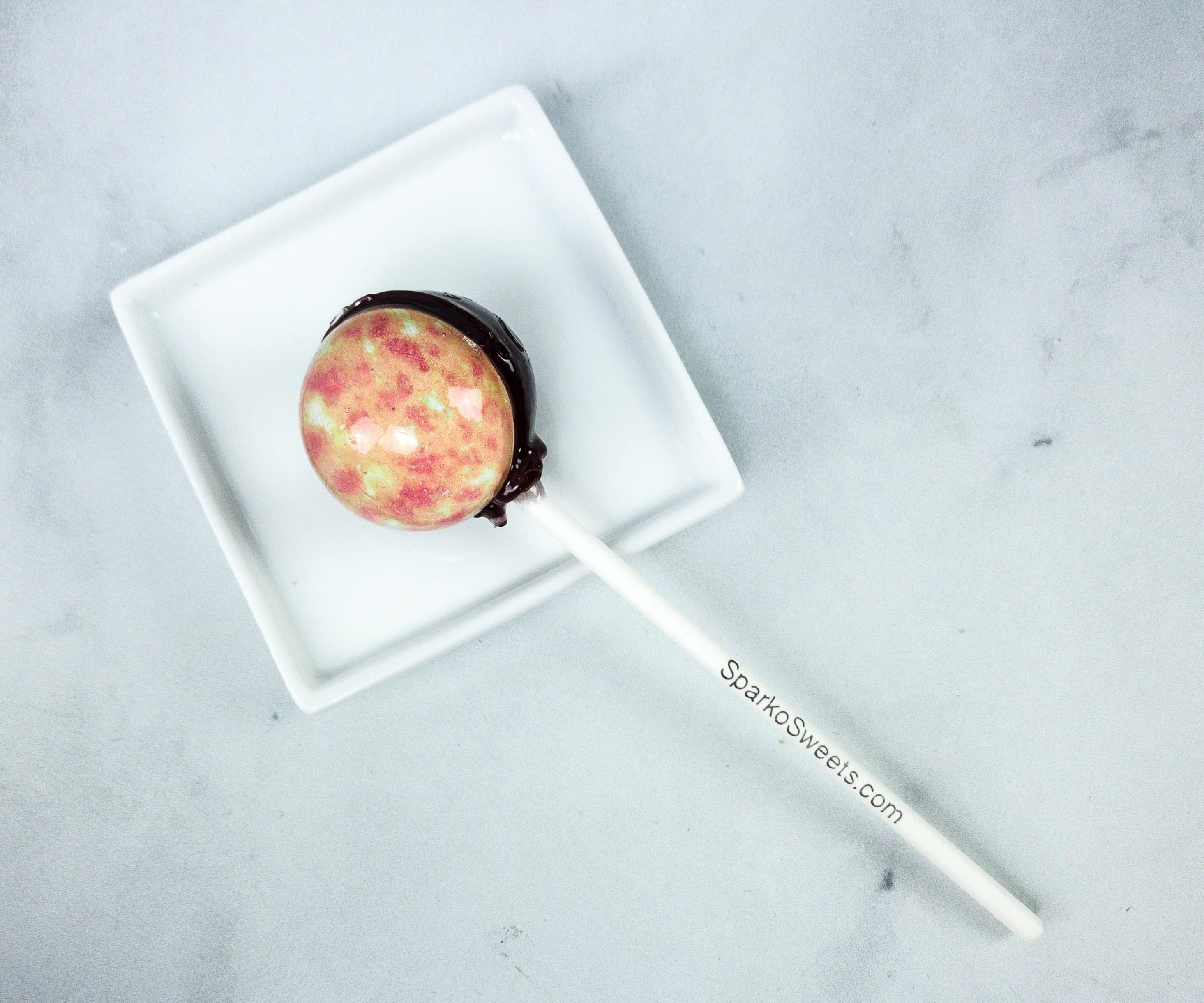 This is definitely one of the most beautiful lollipops I've seen! It's also tasty!
The Planets by Dava Sobel ($11.90)
With her bestsellers Longitude and Galileo's Daughter, Dava Sobel introduced readers to her rare gift for weaving complex scientific concepts into a compelling narrative. Now Sobel brings her full talents to bear on what is perhaps her most ambitious topic to date-the planets of our solar system. Sobel explores the origins and oddities of the planets through the lens of popular culture, from astrology, mythology, and science fiction to art, music, poetry, biography, and history. Written in her characteristically graceful prose, The Planets is a stunningly original celebration of our solar system and offers a distinctive view of our place in the universe.
This box includes poetry and mythology, as well as history and facts about the solar system!
The first pages presented the contents of the book.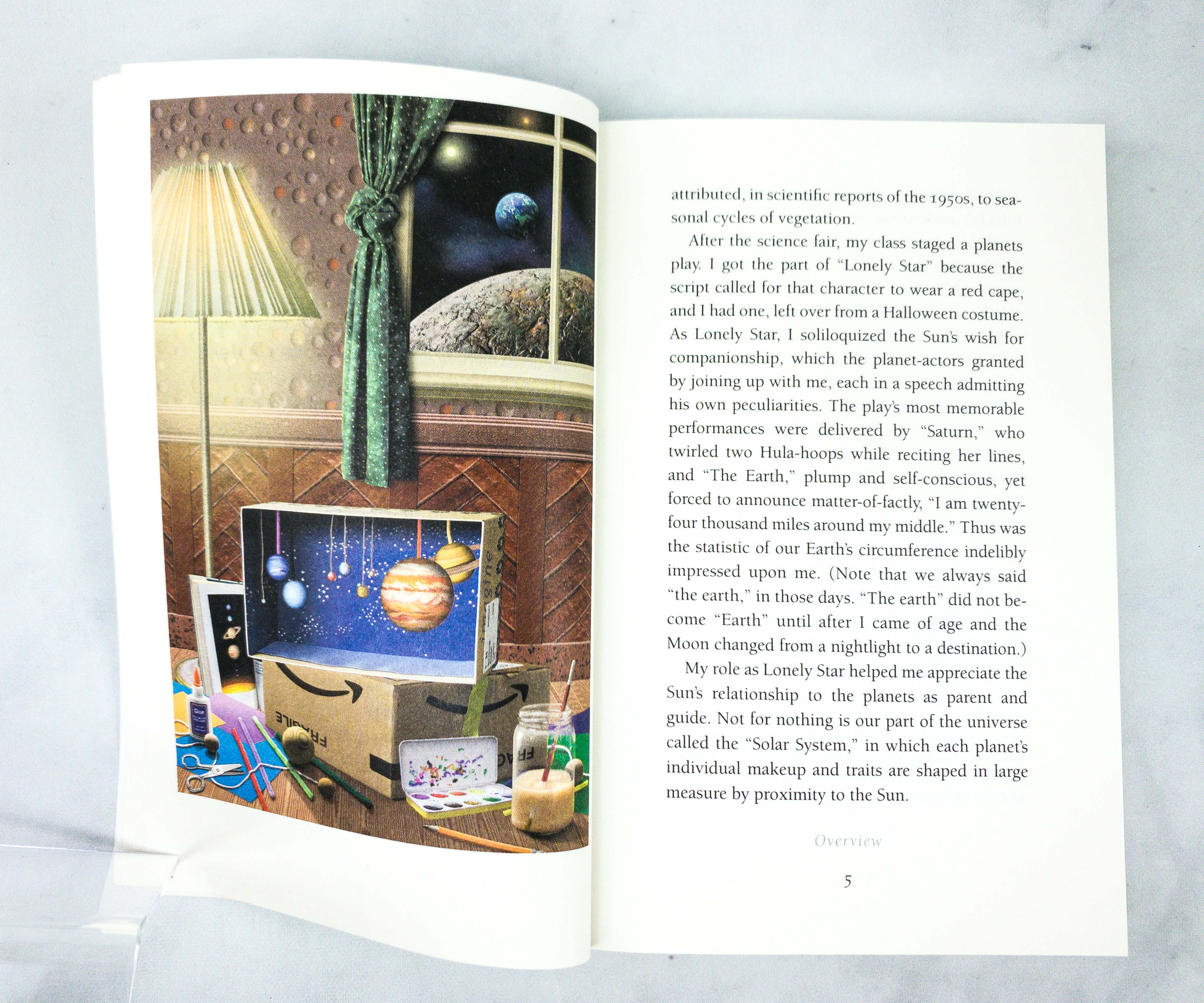 Some pages also have colorful images!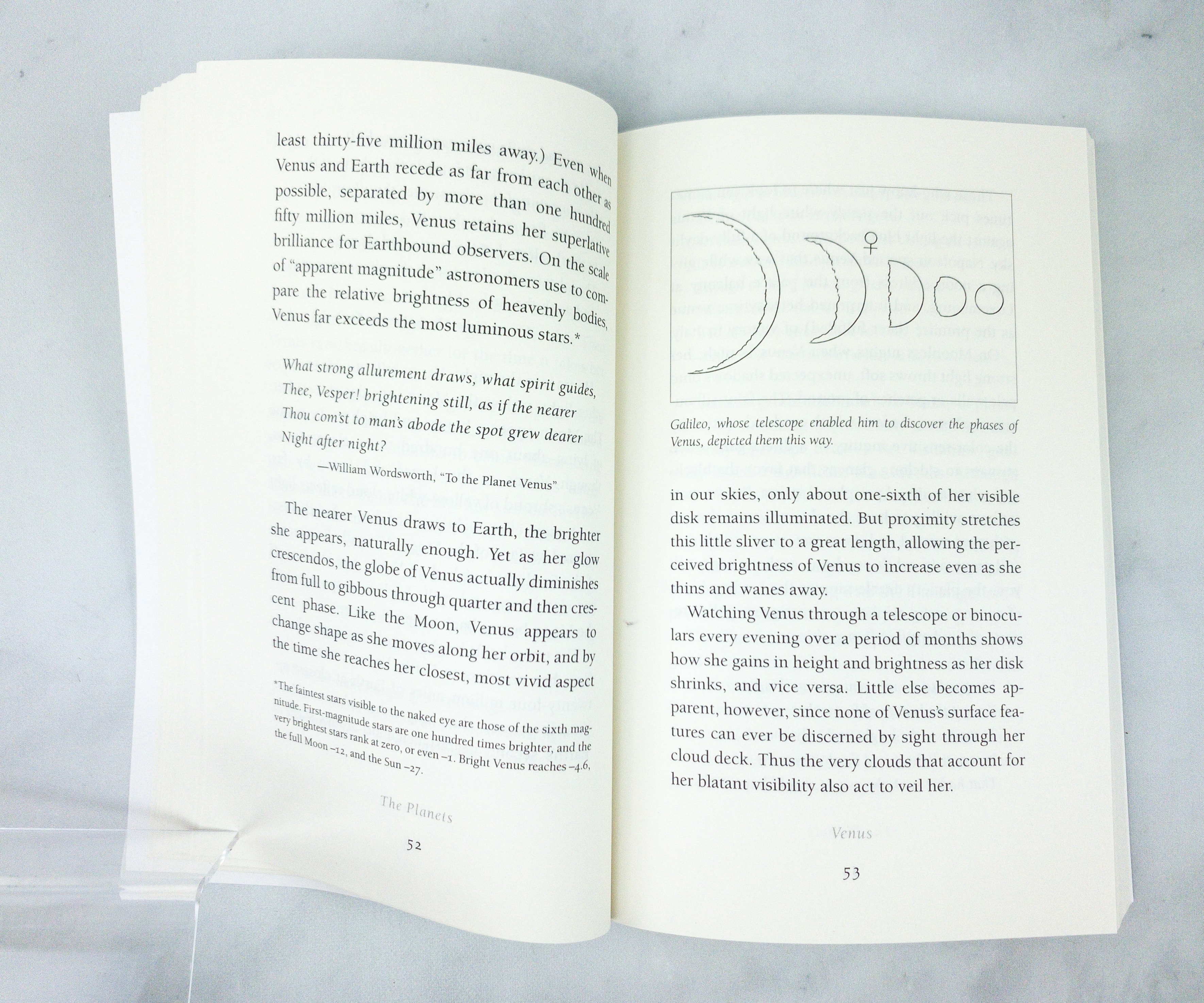 Other illustrations are simple and non-colored, like the phases of Venus as observed by Galileo.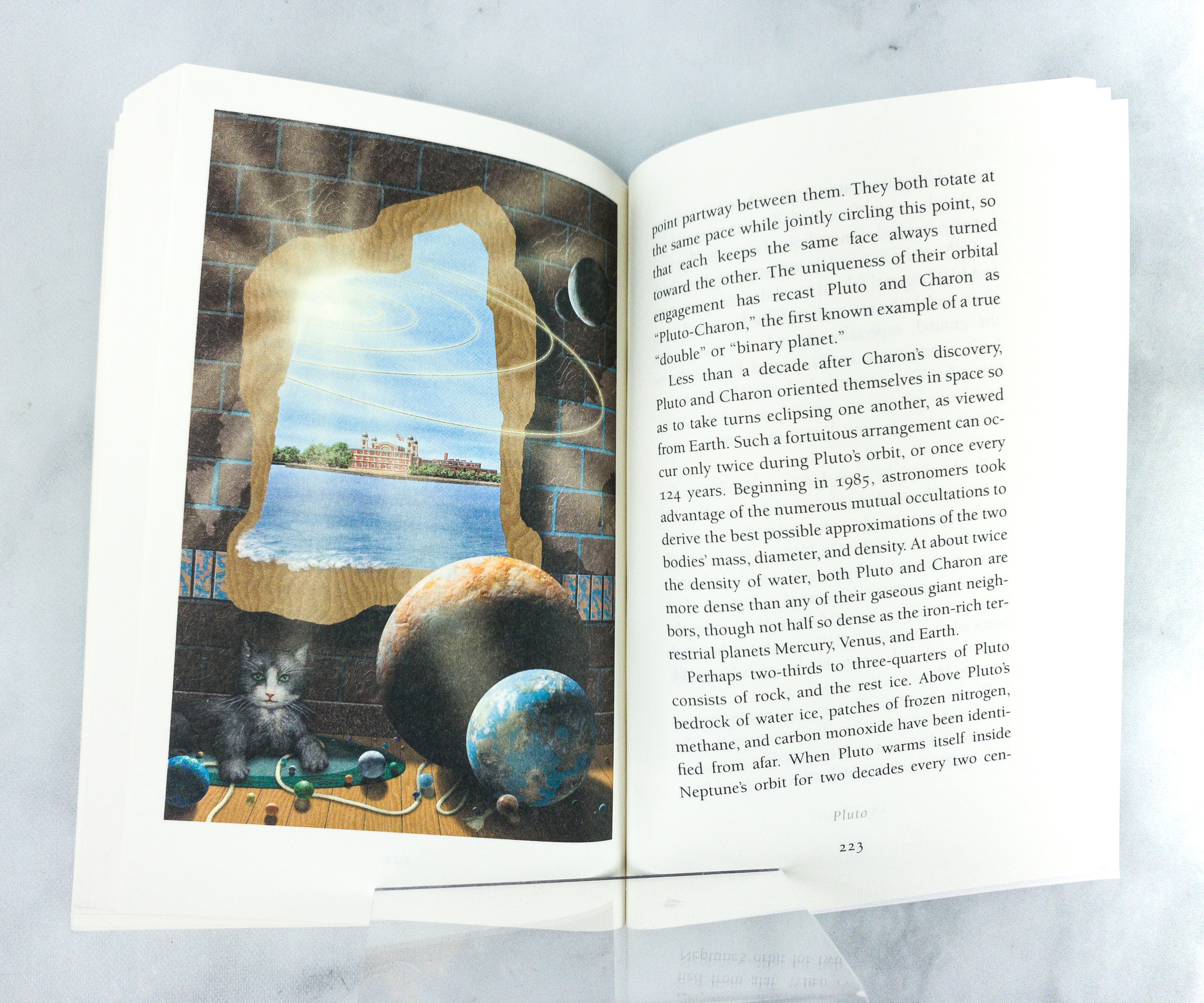 What we loved about this book is that it isn't highly technical or academic. It's easy to grasp and the author's storytelling style is quite enchanting! My daughter was so excited to get this, and I was excited for her to read it – it's a fantastic book, and Sobel is a favorite!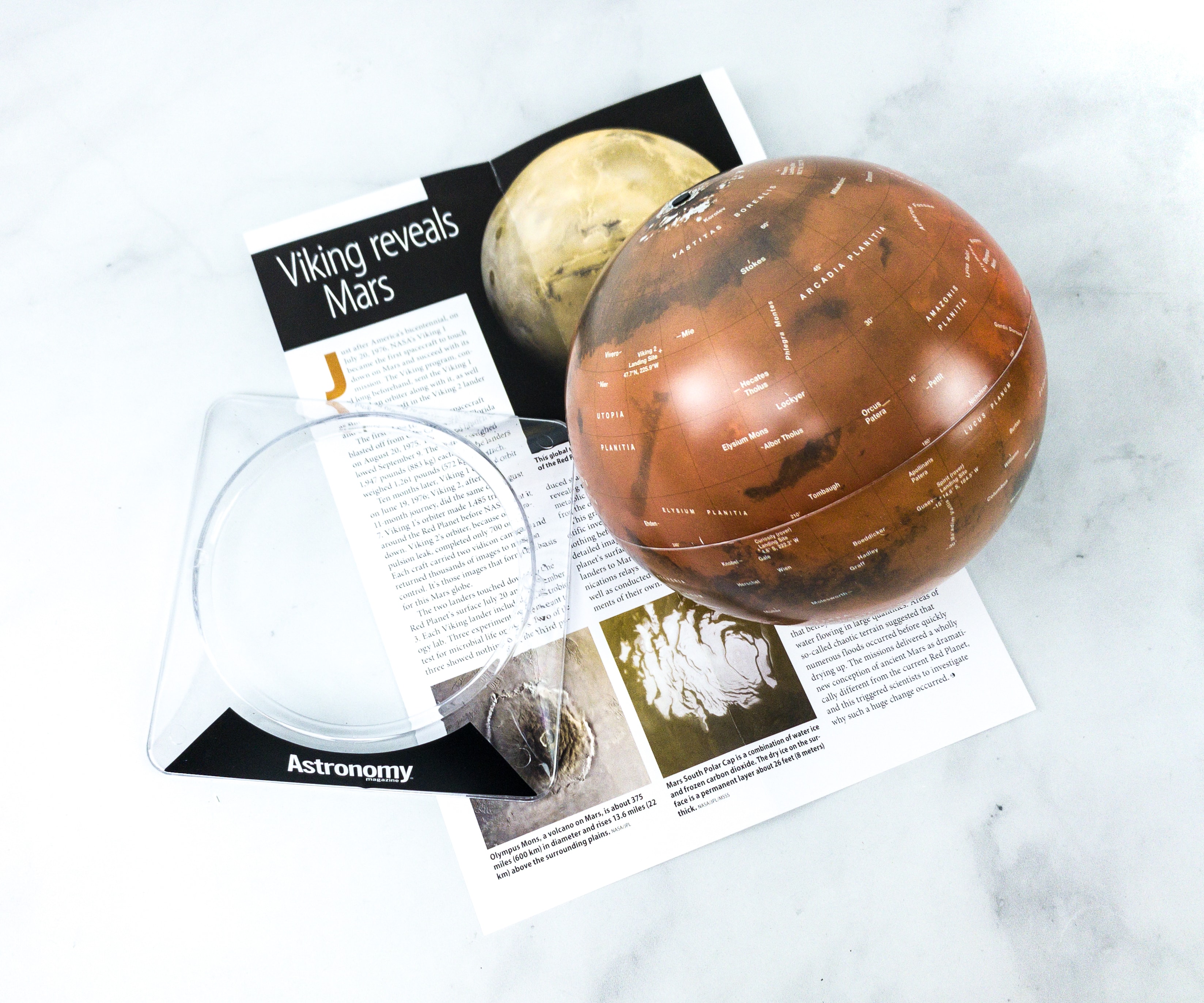 Astronomy Mars Globe ($30) It's a replica of Mars, which is quite detailed and not just a red ball. The globe measures 6″!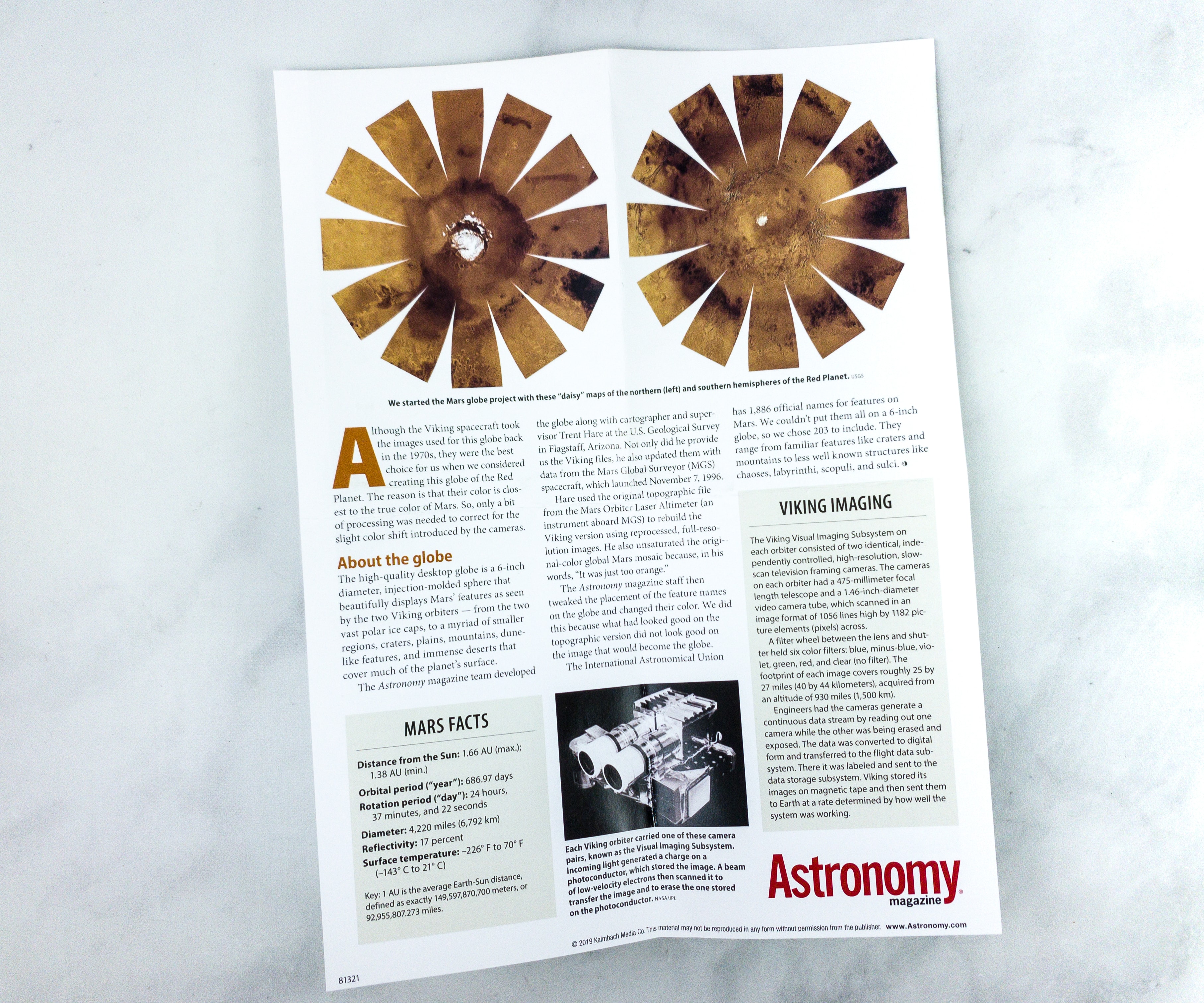 It even comes with an information sheet that lists Mars facts such as the planet's distance from the Sun, its orbital period, reflectivity, and more!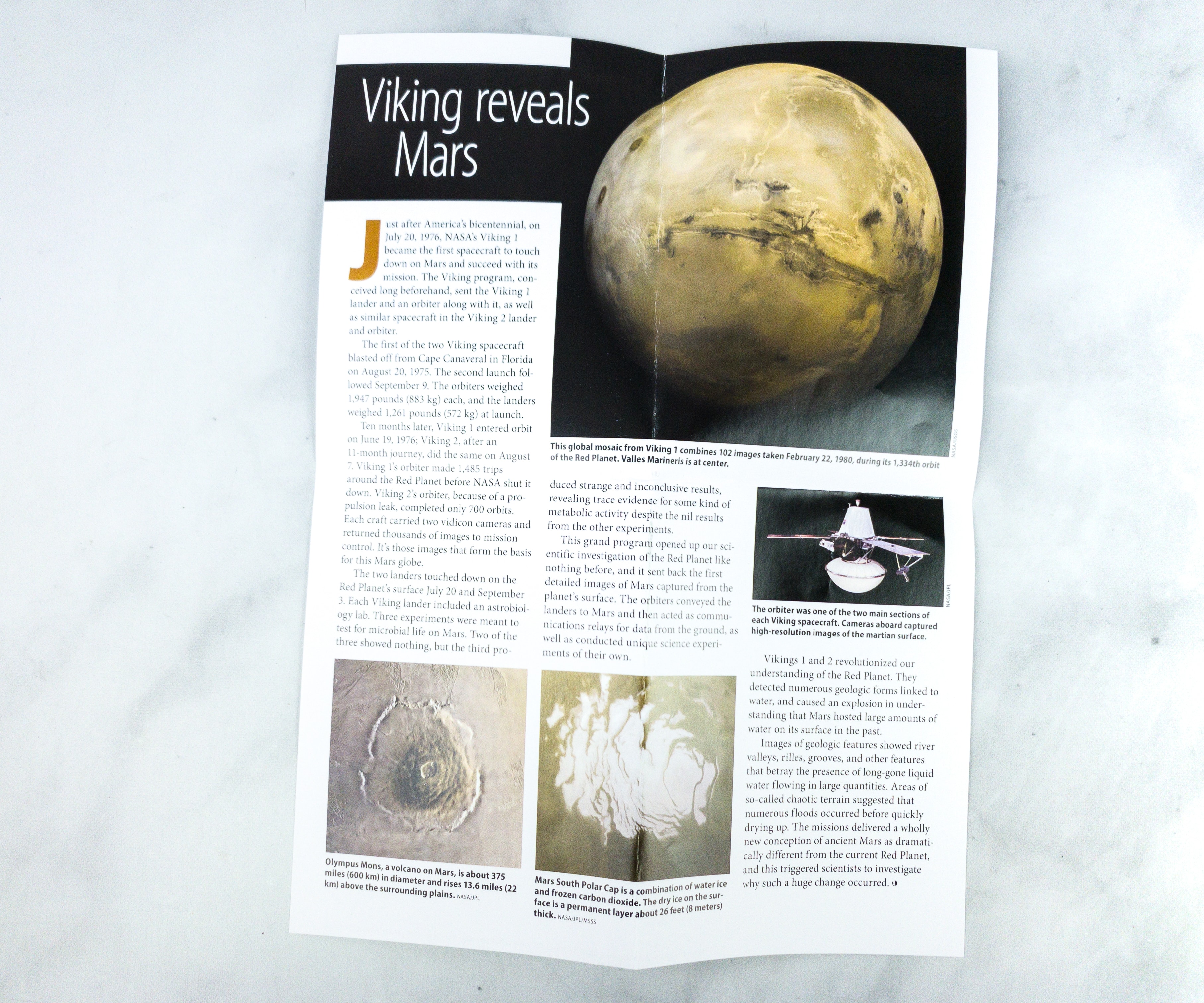 It also tells us about how NASA's Viking 1 revealed more about the planet!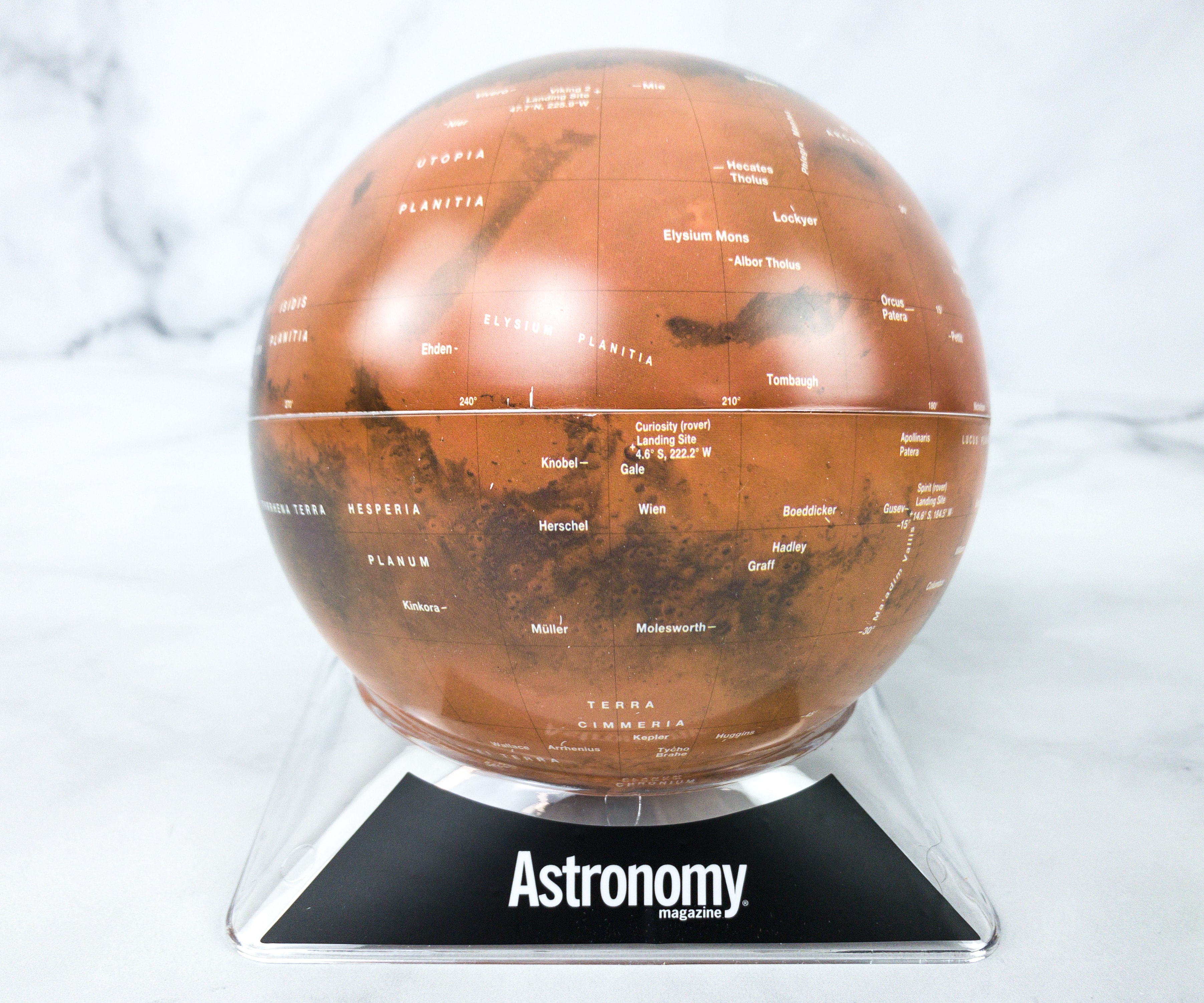 The Mars globe comes with an Astronomy Magazine base.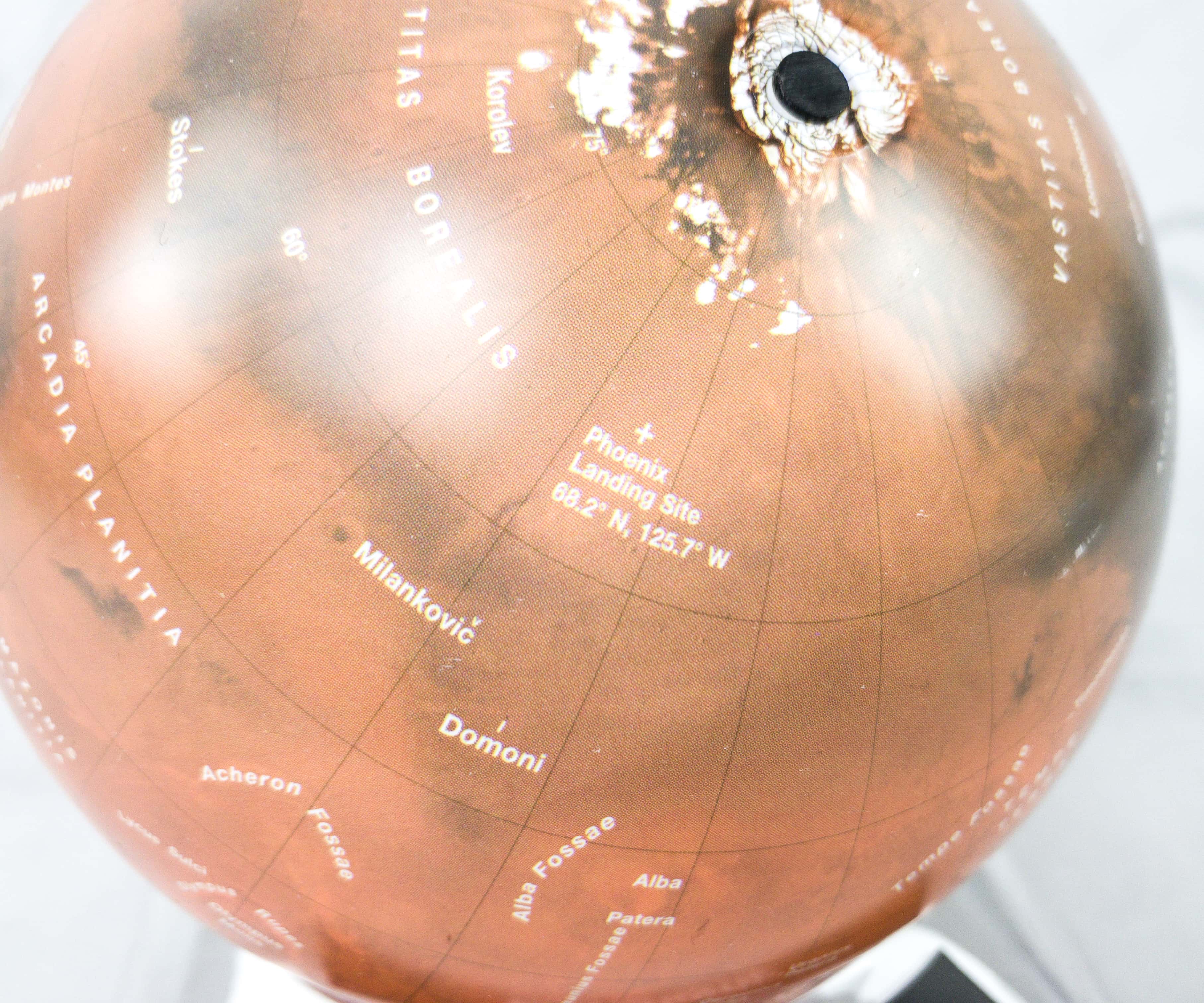 The globe was produced using maps from the two Viking missions and updated data from the Mars Orbiter Laser Altimeter aboard the Mars Global Surveyor.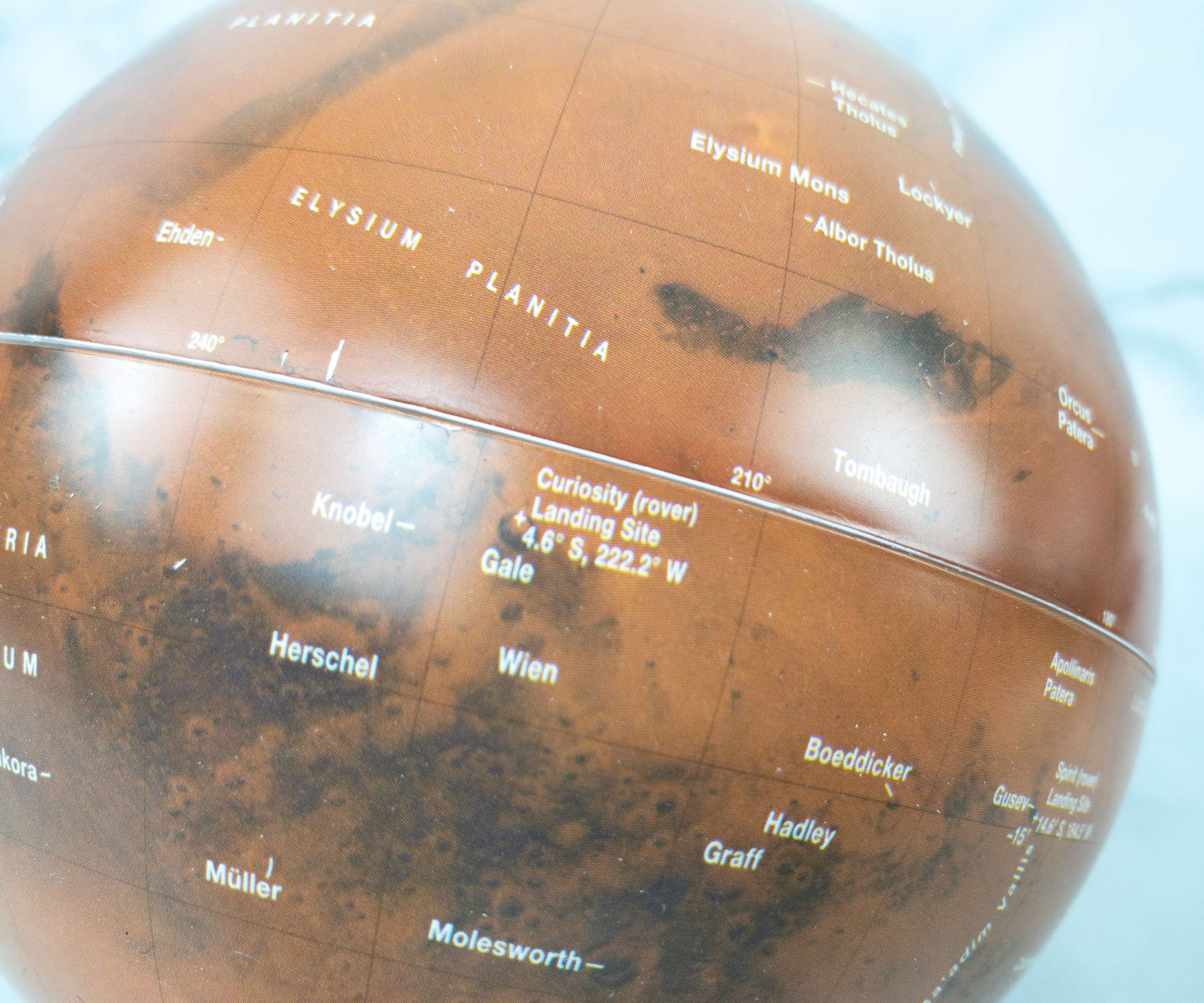 It's a highly detailed globe that shows the 203 features of the planet. They're all labeled, including where the spacecraft has landed.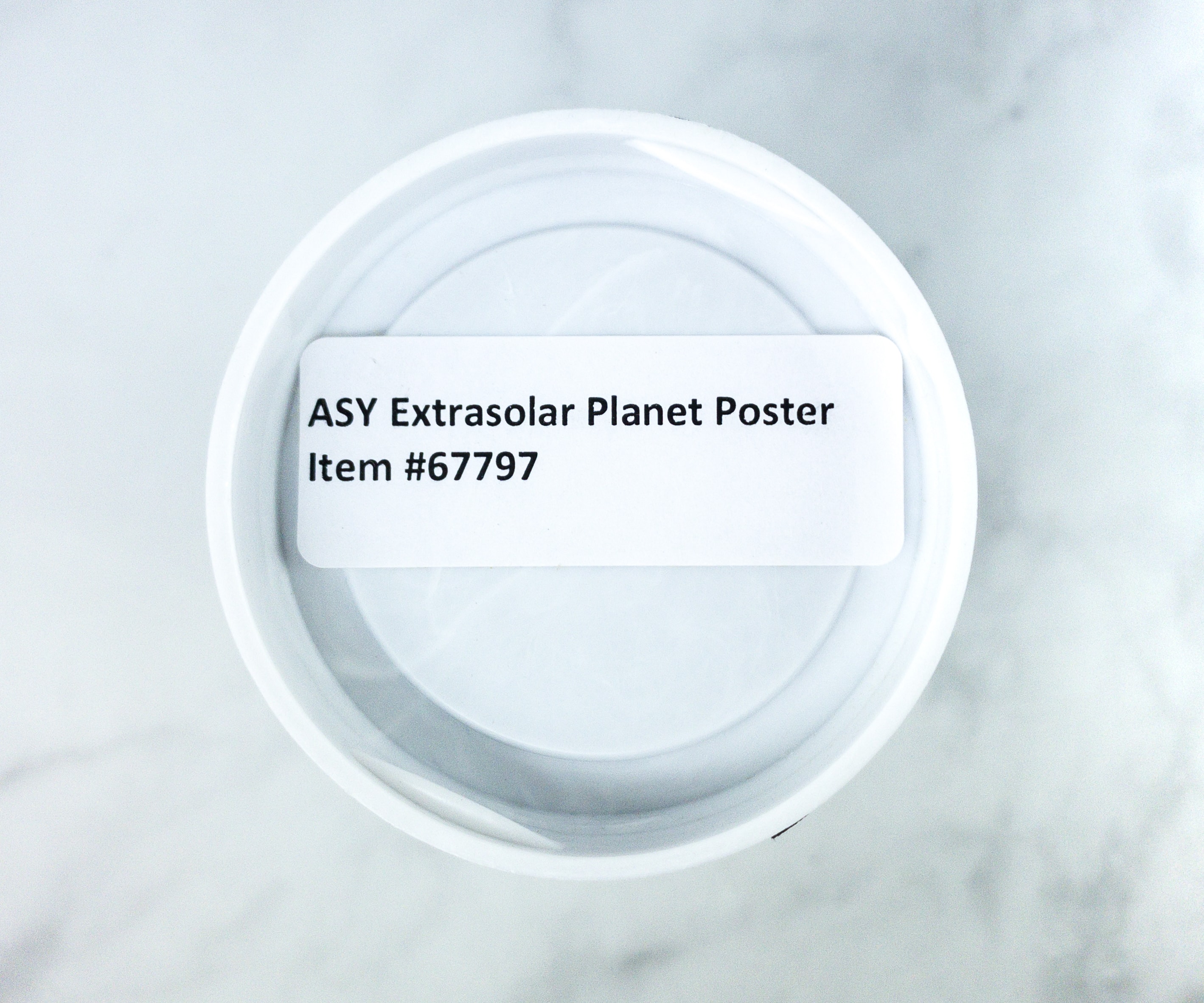 The poster is secured inside a tube.
14 Habitable Exoplanets Poster ($7) There are more than 4,000 planets circling stars, but only a handful of them are habitable. This poster shows 14 of those habitable exoplanets!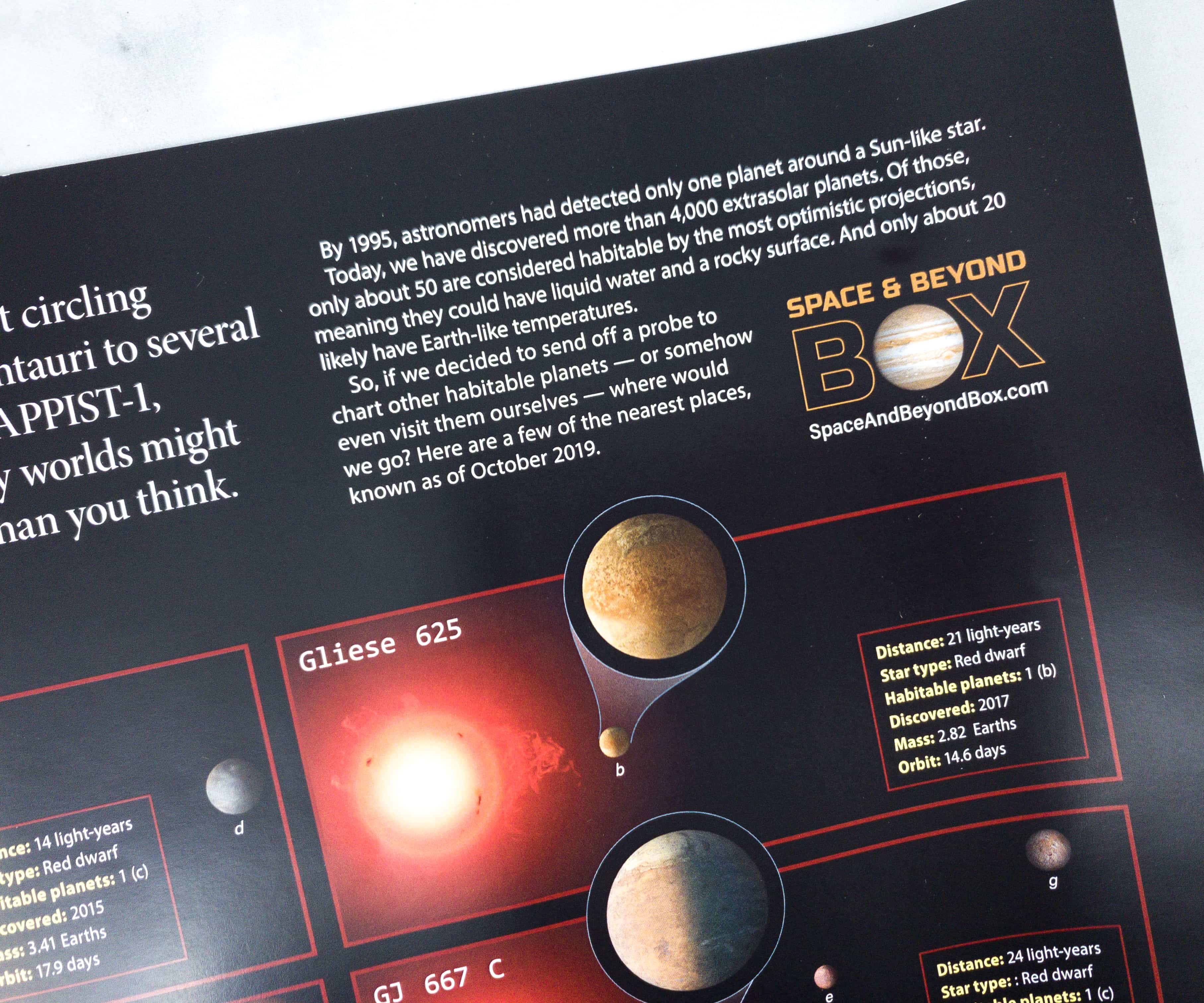 By 1995, astronomers had detected only one planet around a Sun-like star. Today, we have discovered more than 4,000 extrasolar planets. Of those, only about 50 are considered habitable by the most optimistic projections, meaning they could have liquid water and a rocky surface. And only about 20 likely have Earth-like temperatures.

So, if we decided to send-off a probe to chart other habitable planets — or somehow even visit them ourselves — where would we go? Here are a few of the nearest places, known as of October 2019.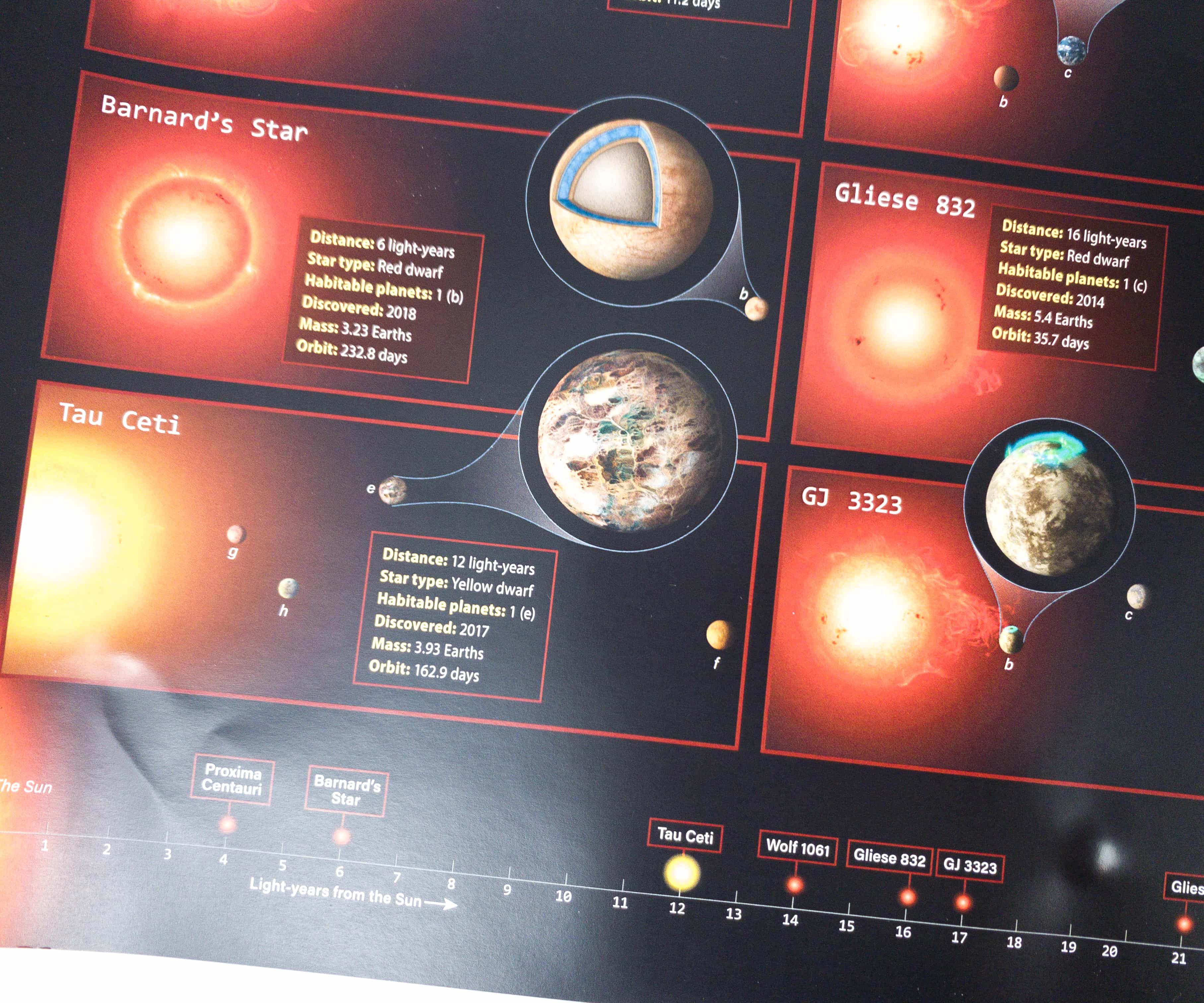 The poster has high-quality images! We love that we can clearly see how the exoplanets look!
This is not just a cool wall decoration, but a nice reference as well!
Just like the first time we've received this box, we were in awe of all the astronomy-related items in this quarter's Space & Beyond box! The magazine introduced us to different planets and the expeditions that discovered more about them. It included lots of amazing photos from outer space as well! The box also included amazing items for display, like the Mars globe and the poster of exoplanets. It's nice to know that there are other habitable planets aside from ours. Another interesting item from this bunch is the book! It's a fascinating read, as it incorporates both science concepts and mythology, as well as poetry. With unique inclusions and amazing astronomy-related information, this is really a good subscription box for anyone interested in learning more about space!
What do you think of this month's box?