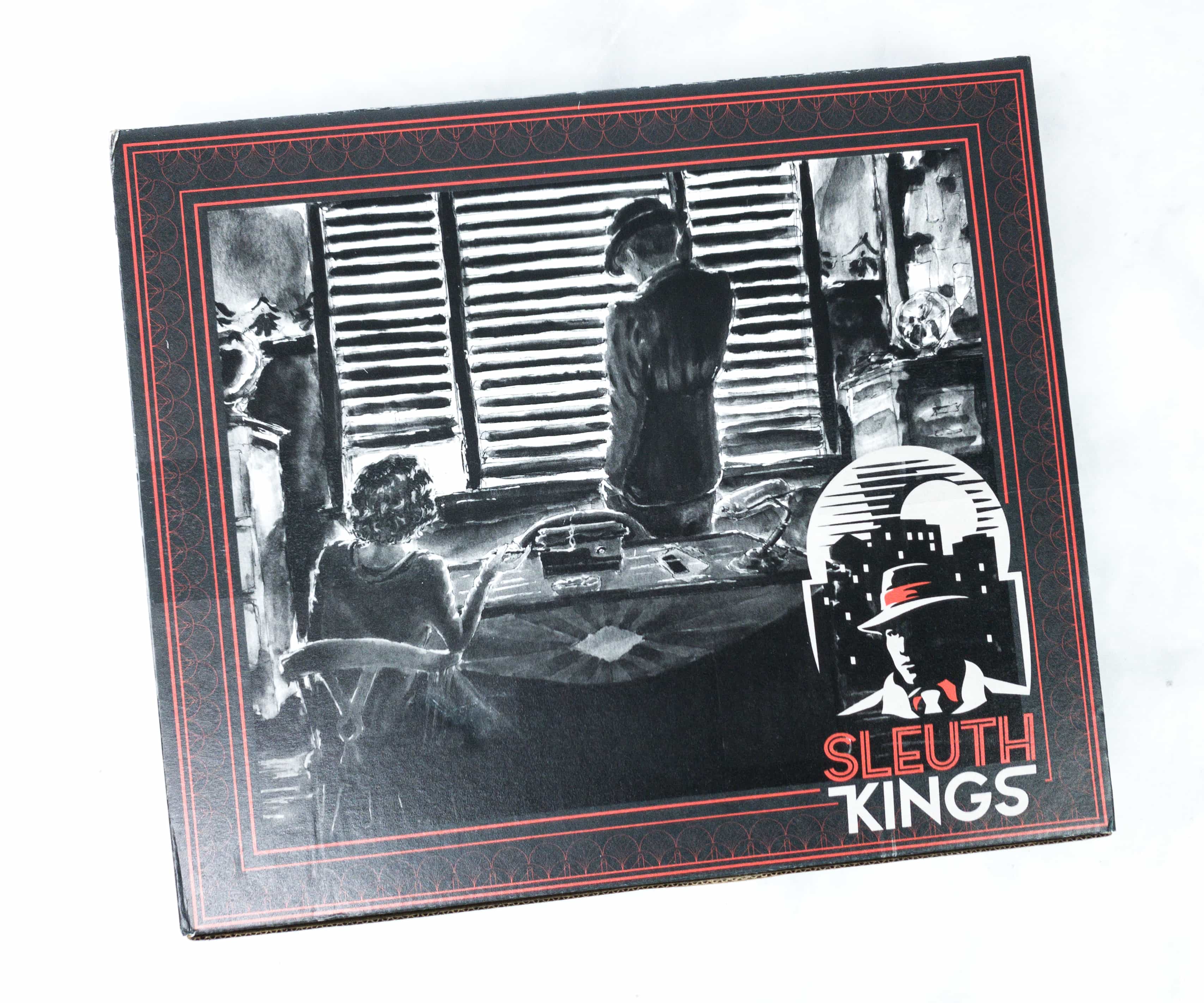 Sleuth Kings is an interactive monthly mystery box. Every month, a physical case file arrives full of evidence, puzzles, ciphers, and more. Plans start at $29.95 per month and they also have 3-month and 6-months prepay options. You will work hand-in-hand with Sullivan King, the lead detective, via email as you solve the case.
Each month's case is a new, stand-alone mystery that takes approximately 2-3 hours to complete. Each case includes an epilogue -a  follow-up letter from the client as well as a small gift. For every 4 cases you solve, you'll be rewarded with a FREE bonus case that revolves around the hunt for Sullivan's father.
DEALS:
Get $8 off first purchase Use coupon code HELLOSK .
Get 10% off of your order! Use coupon code HELLO10.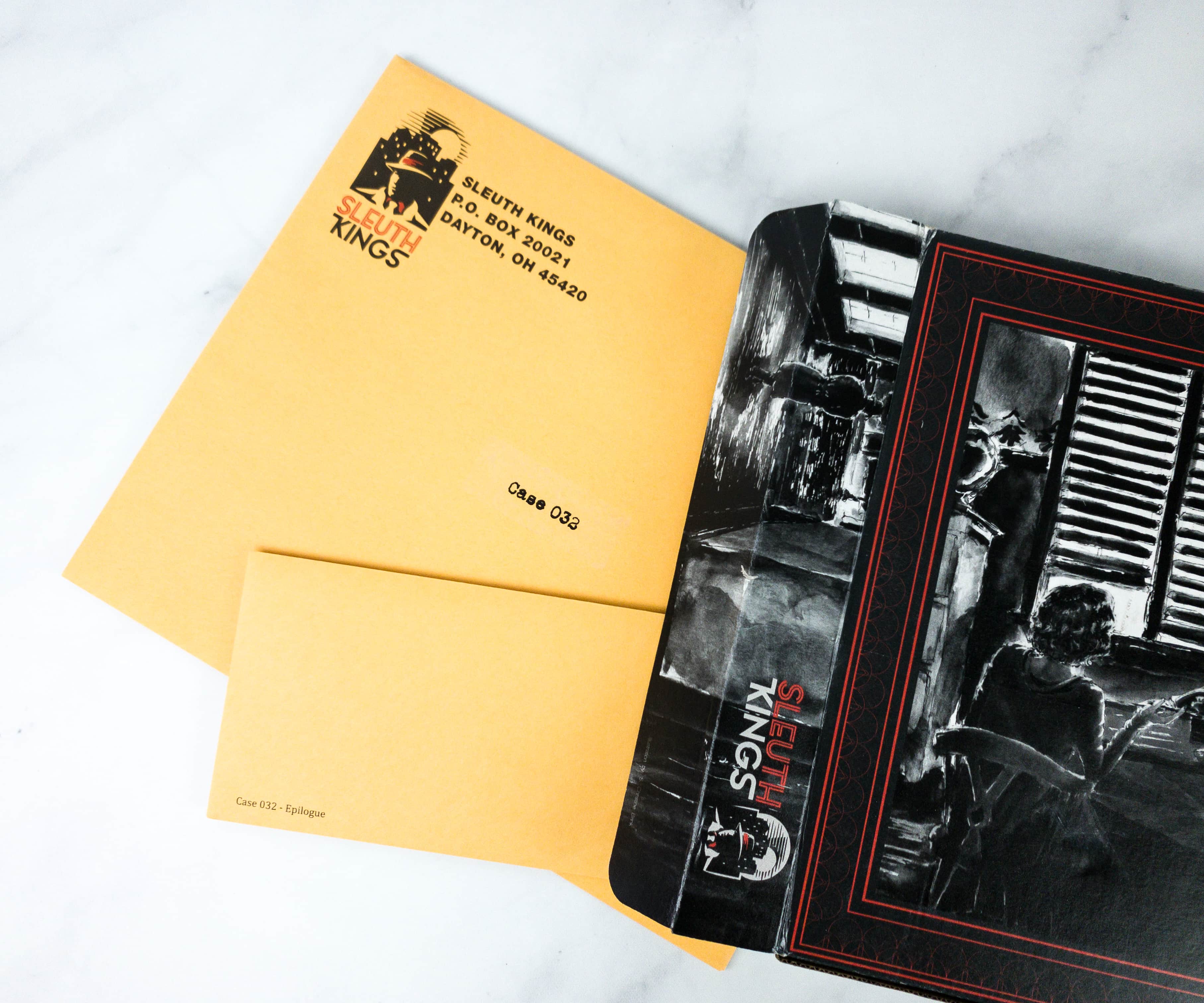 This is the review of Mystery Box Case 032 TWO RING CIRCUS.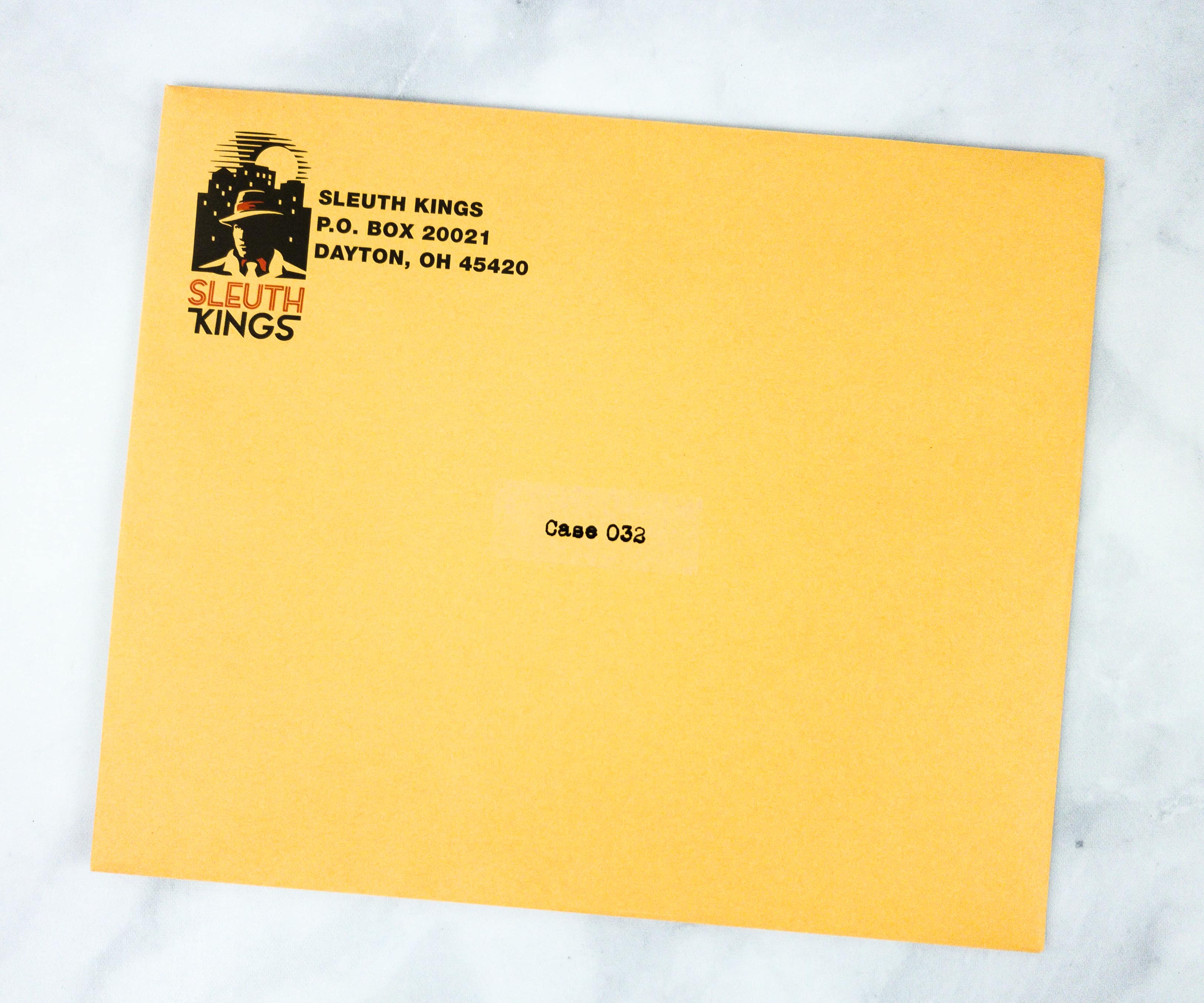 The mystery comes in an envelope. The only things written on it are the Sleuth Kings P.O. box address and the case that you will be working on.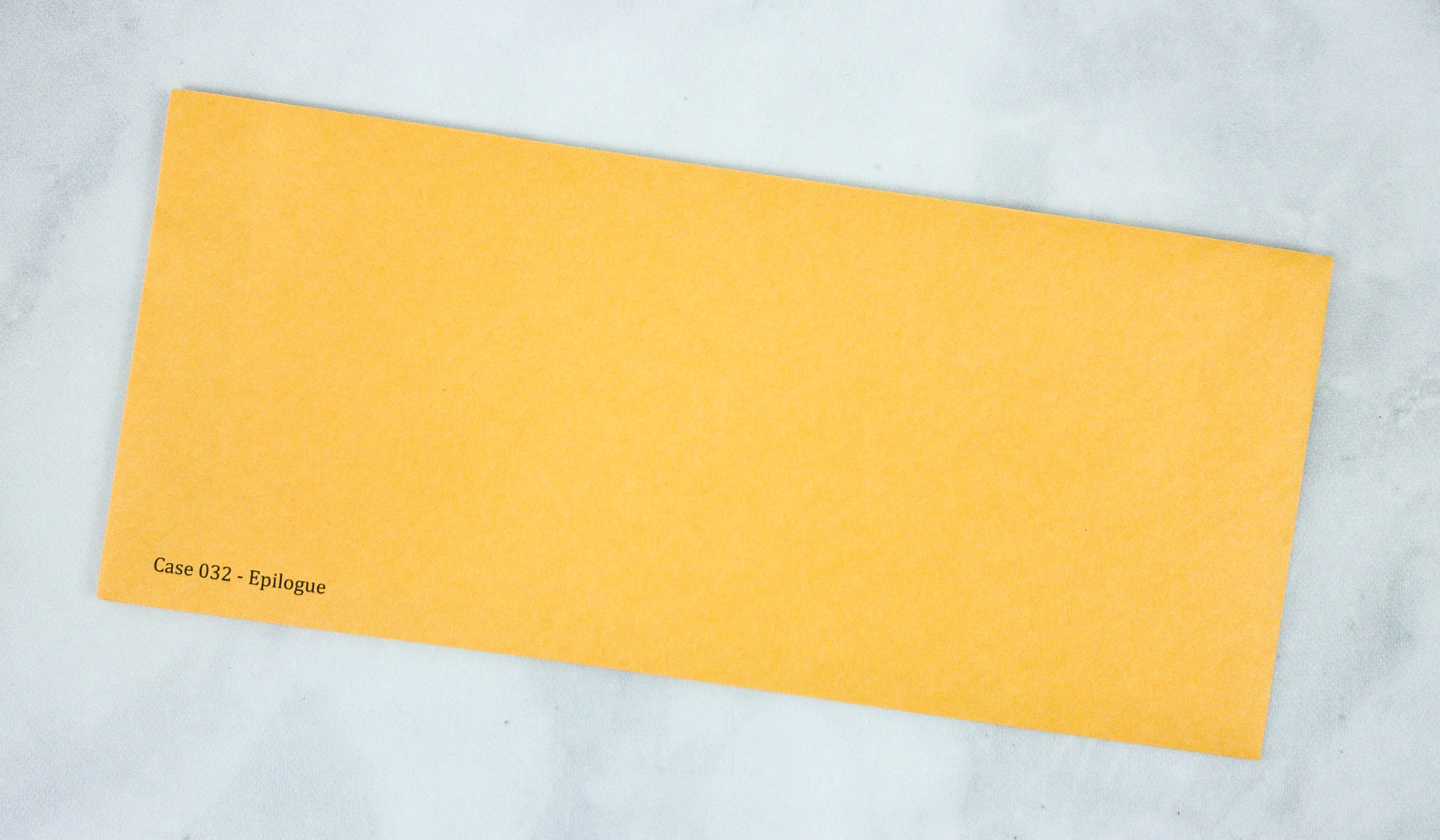 The epilogue is included and separated in another envelope.
To begin with your adventure, you need to login to their website and send Sullivan an email.
The files are neatly arranged in a white folder, with Sleuth Kings branding in front. All the files are organized inside the folder, they are even separated by paper clips.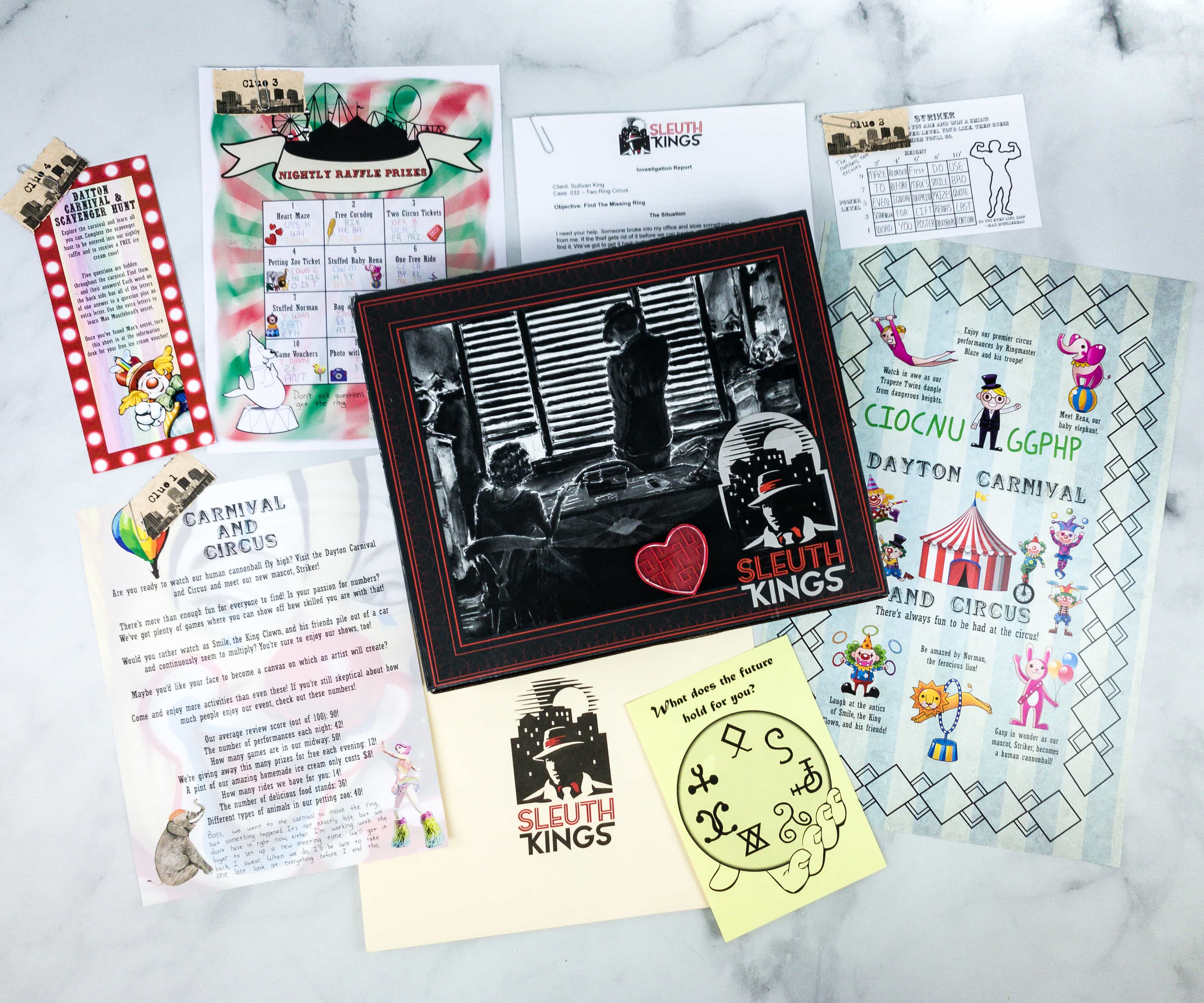 Everything in my box!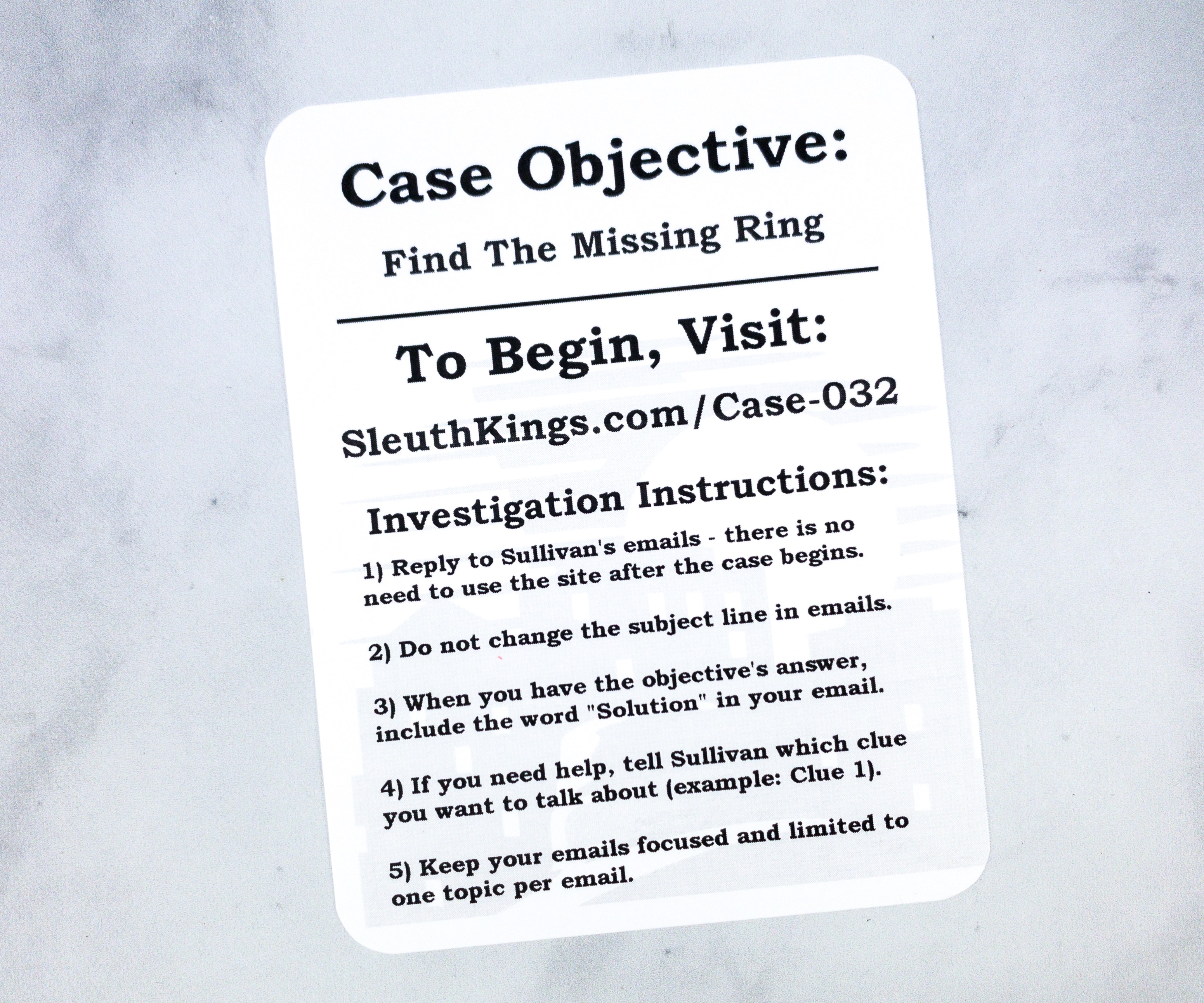 The case objective is written on a card. We have to find the missing ring for Sullivan!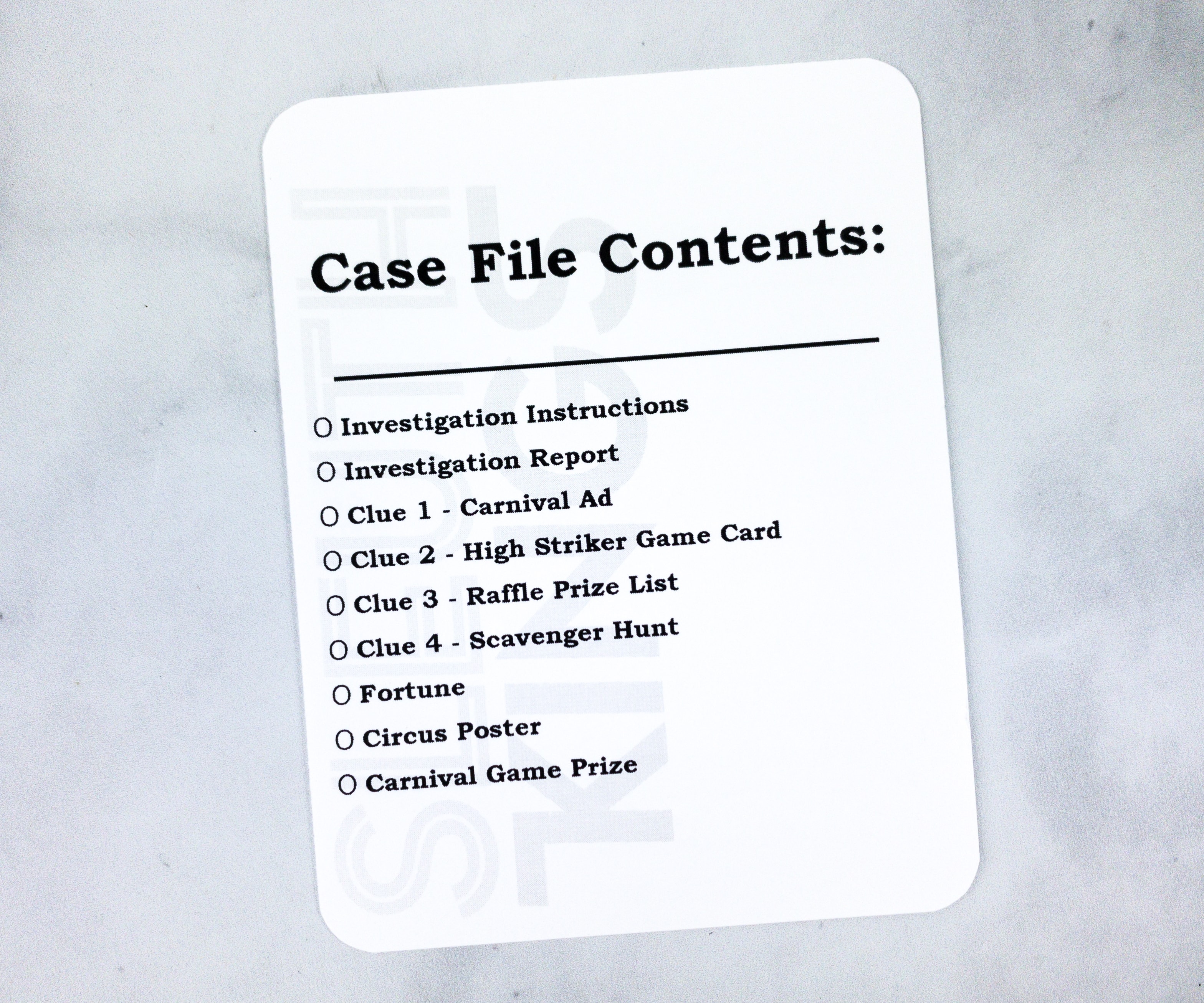 It also lists the contents of the case file: investigation instructions, investigation reports, clues, and more.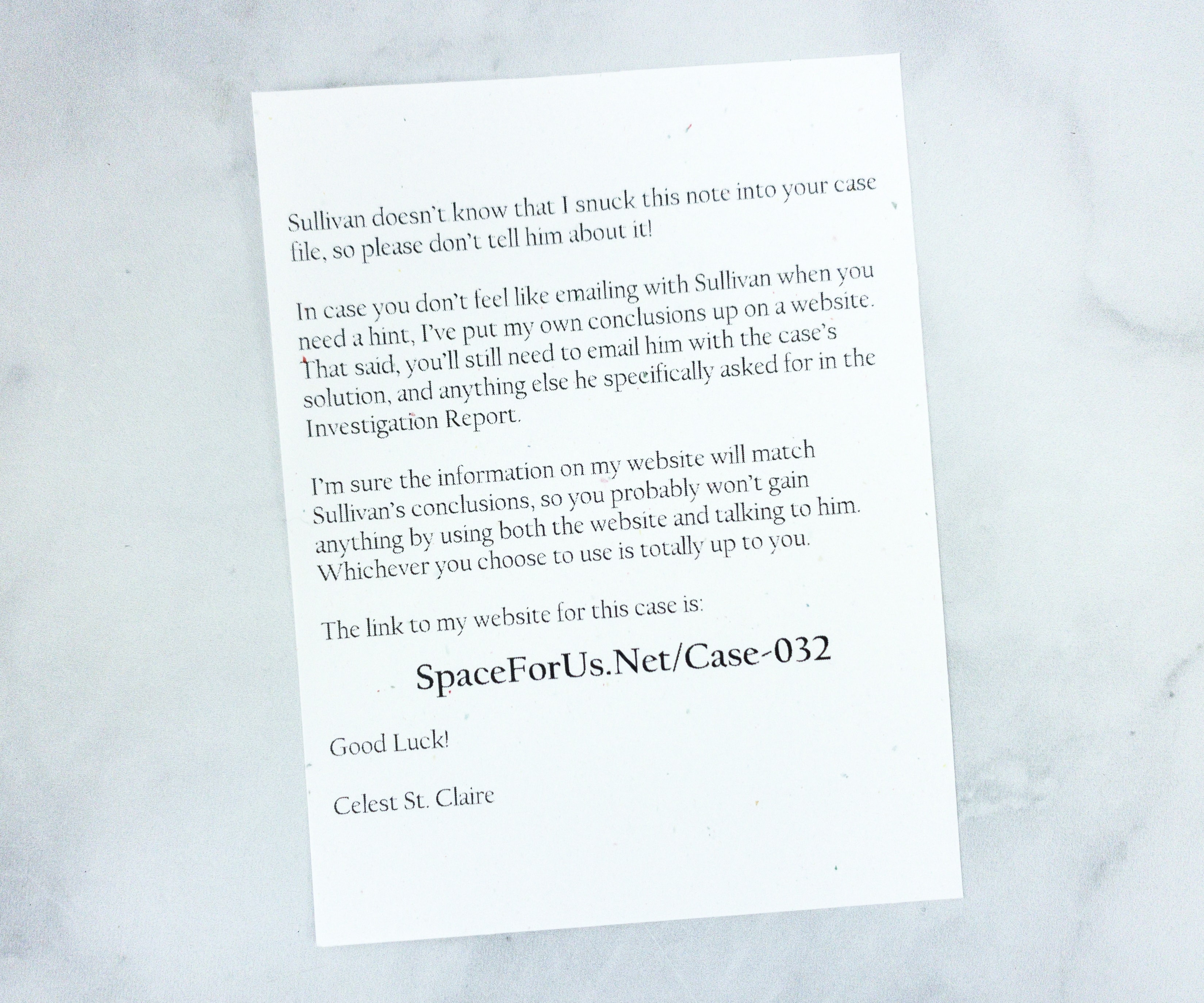 We also got a snuck-out letter from Celest St. Claire. We can use her help in solving this case by taking a look at the information on her website.
The investigation instruction sheet names the client, the case you will be working on, and the whole situation. This time, we had a very familiar name as our client, it's none other than Sullivan King!
I suggest that you read them thoroughly to fully understand the case and also to know where to start the whole investigation.
In this case, we just need to know the Moretti goon's code word and where we can find the missing ring.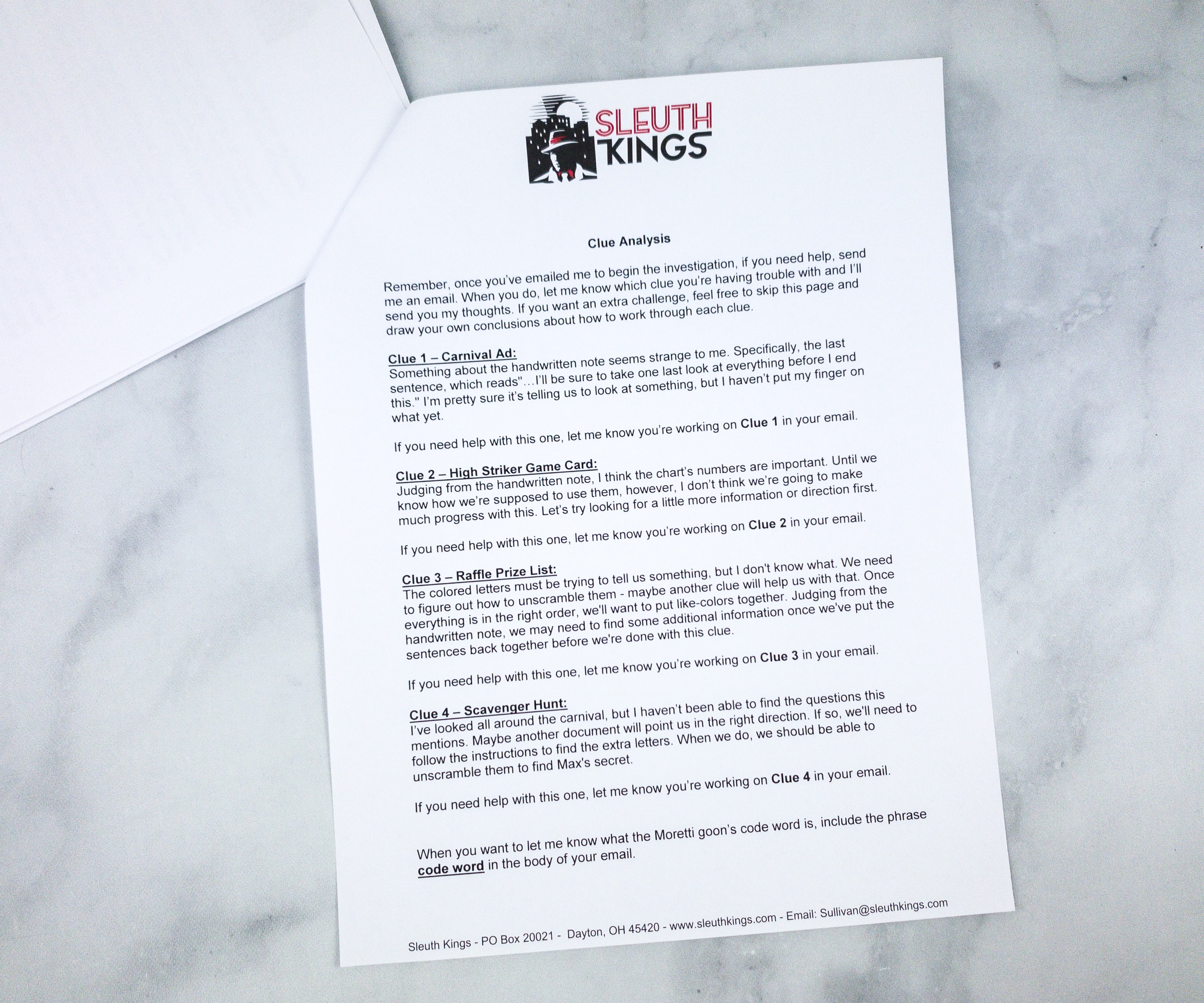 There are also clue analysis, where each clue item's use is hinted or explained.
Our first clue is a Carnival Ad. Aside from information about the carnival and circus, there's a handwritten paragraph at the bottom, and it's telling us to look for something.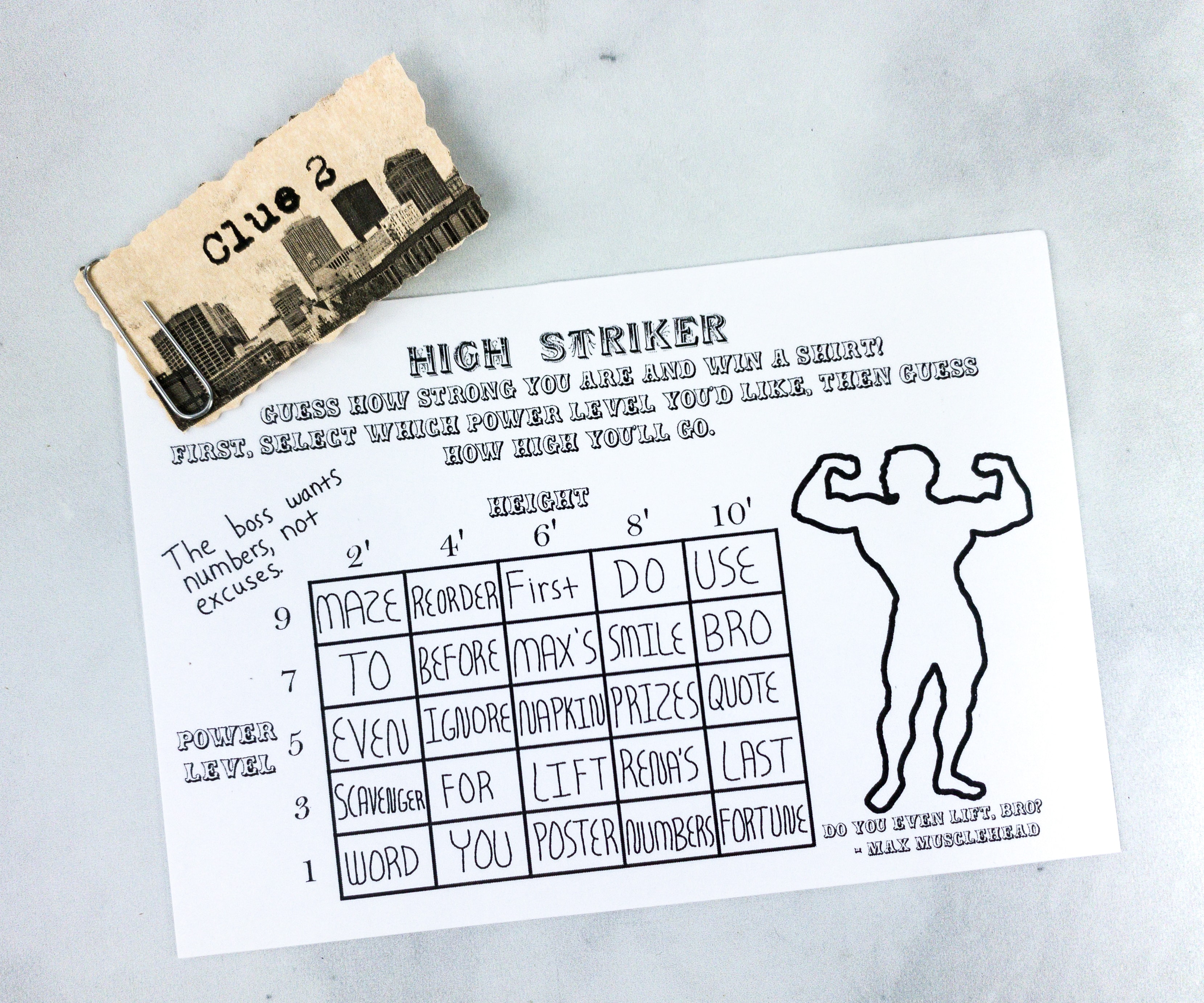 The next clue is a High Striker Game Card. There's a note on the side that says, "The boss wants numbers, not excuses", and we're certain that the numbers on this one will be useful!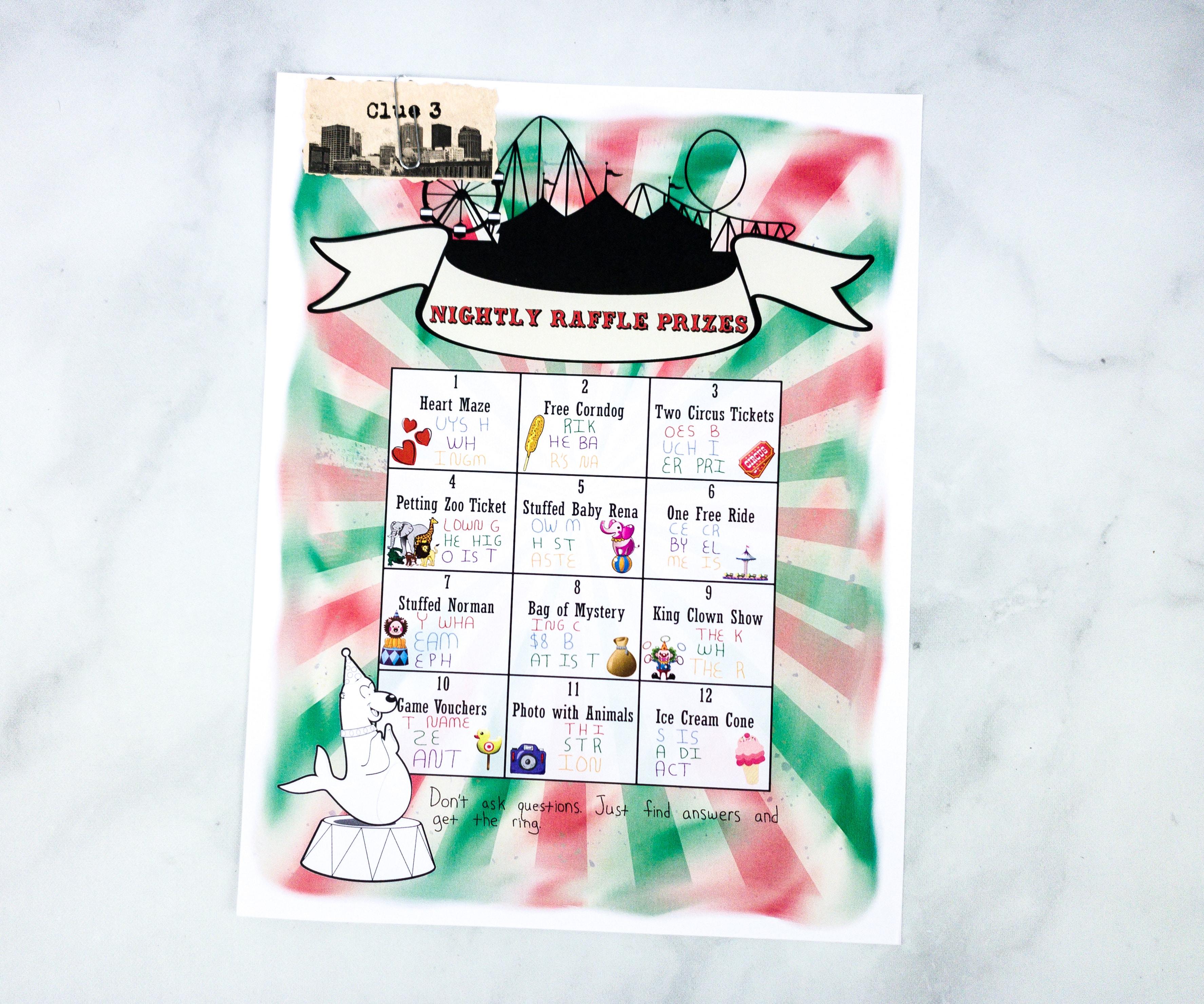 Our third clue is the Raffle Prize List. Most of what's in it is handwritten, and they also come in different colors. Maybe we need to rearrange them first or look into another item which may have a relation to this clue, to decode it.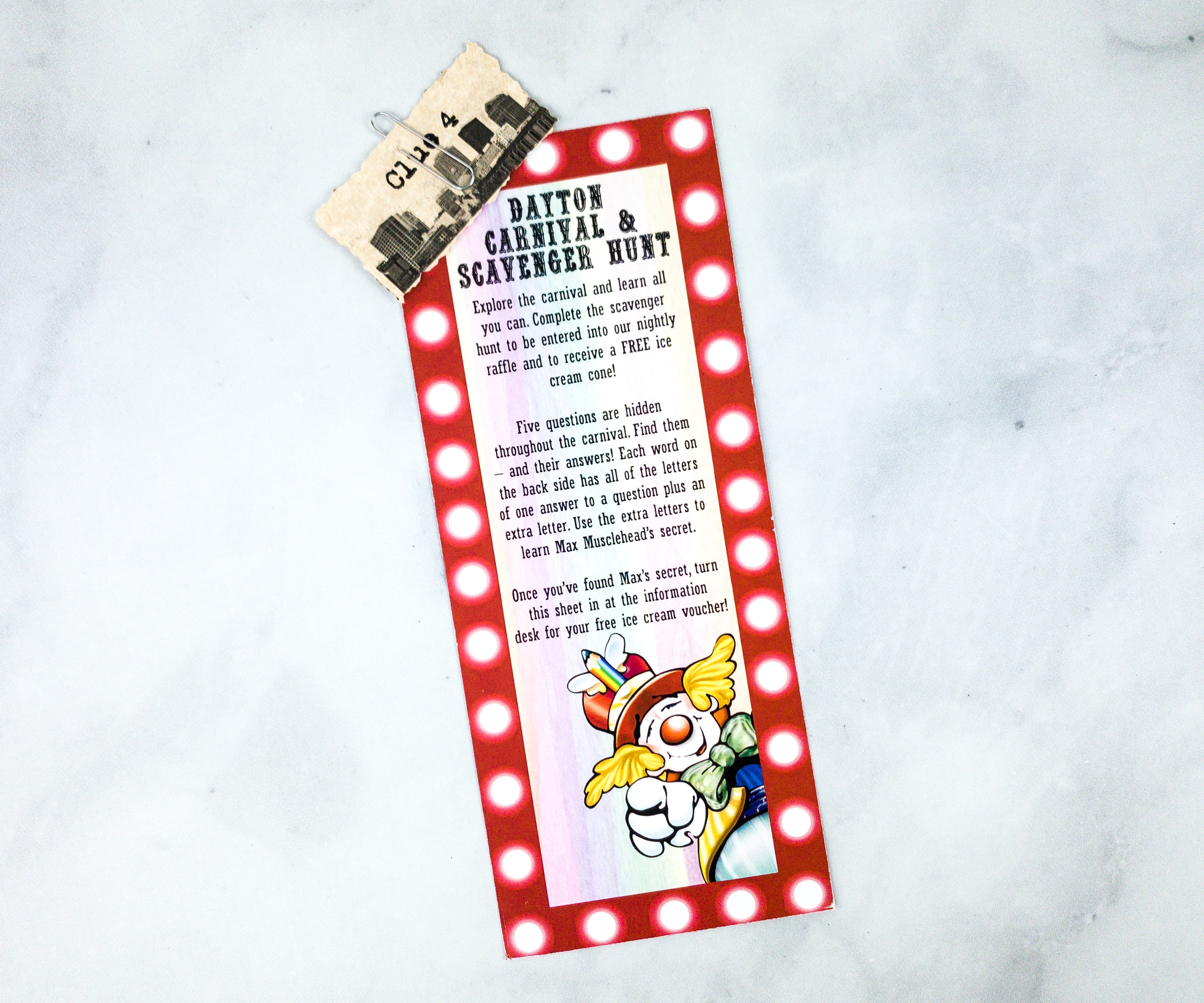 The fourth clue is Scavenger Hunt. It explains more about the mechanics of the hunt and if you're able to solve it, you can enter the nightly raffle and receive free ice cream cone!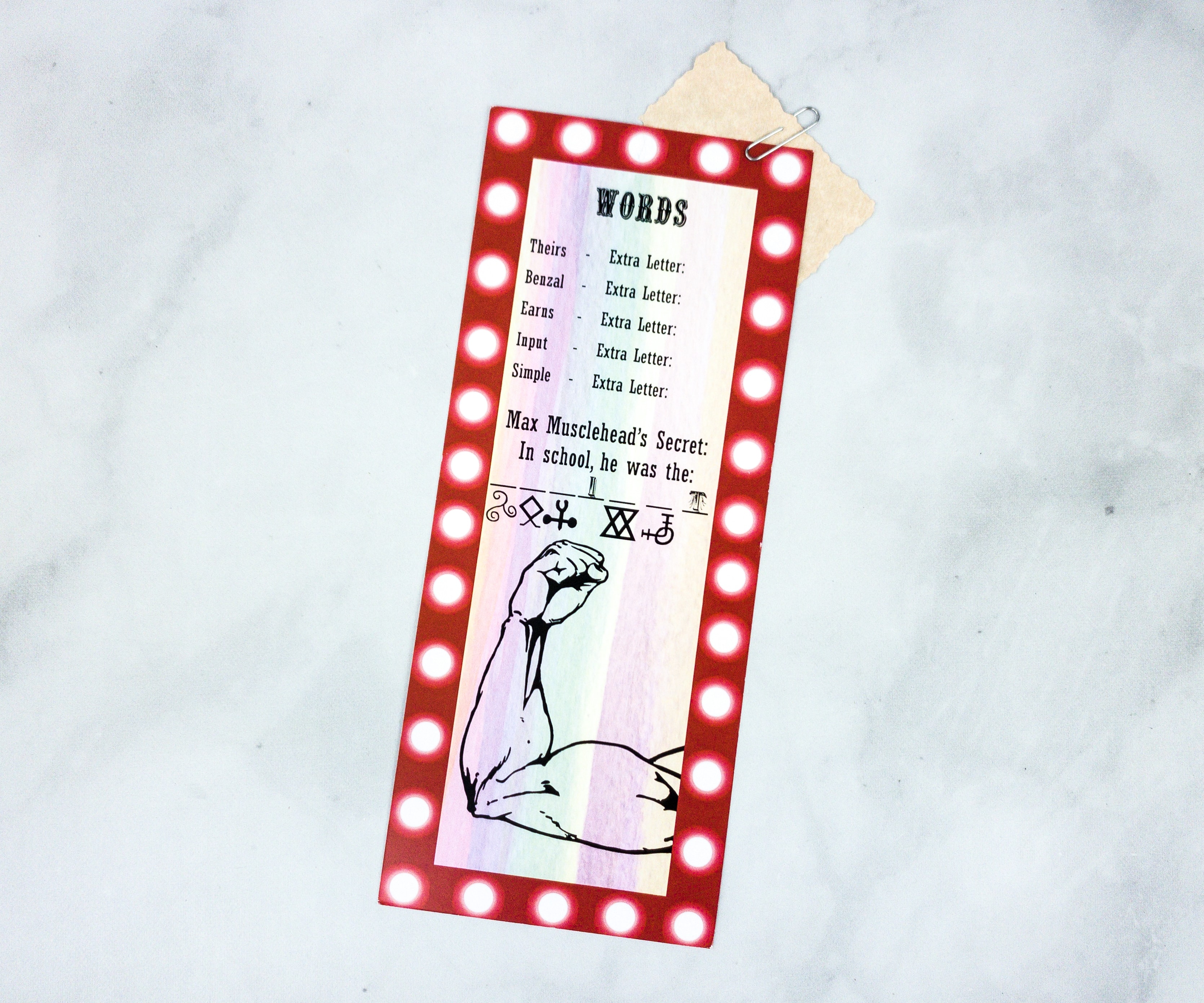 The back of the Scavenger Hunt ad are words and some symbols. We need to find out Max Musclehead's secret to complete this one, maybe the previous clues are also connected with this one.
We also receive a Fortune which has similar symbols as on what's written at the back of the Scavenger Hunt ad.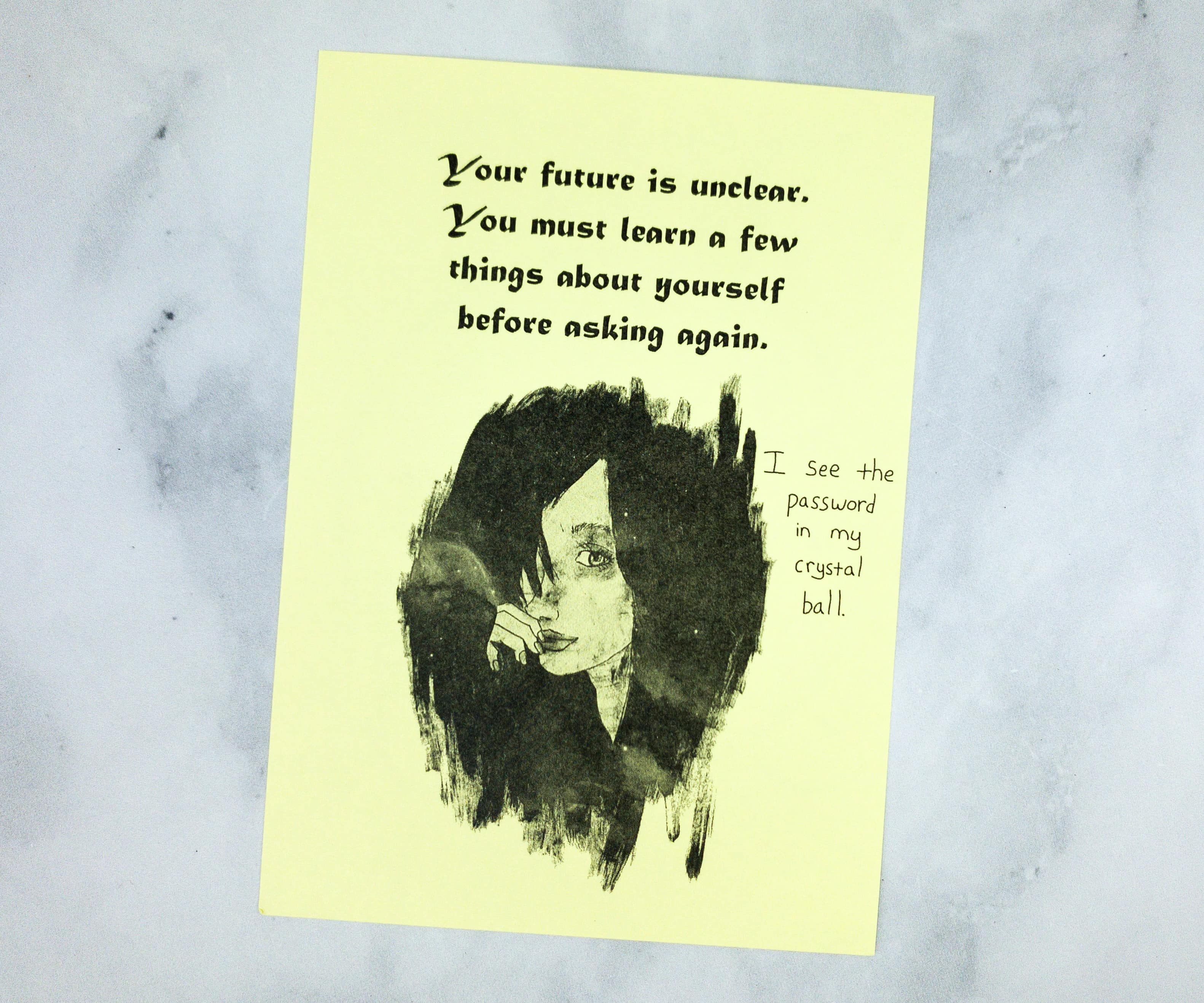 When you flip the fortune, there's a note that says "I see the password in my crystal ball".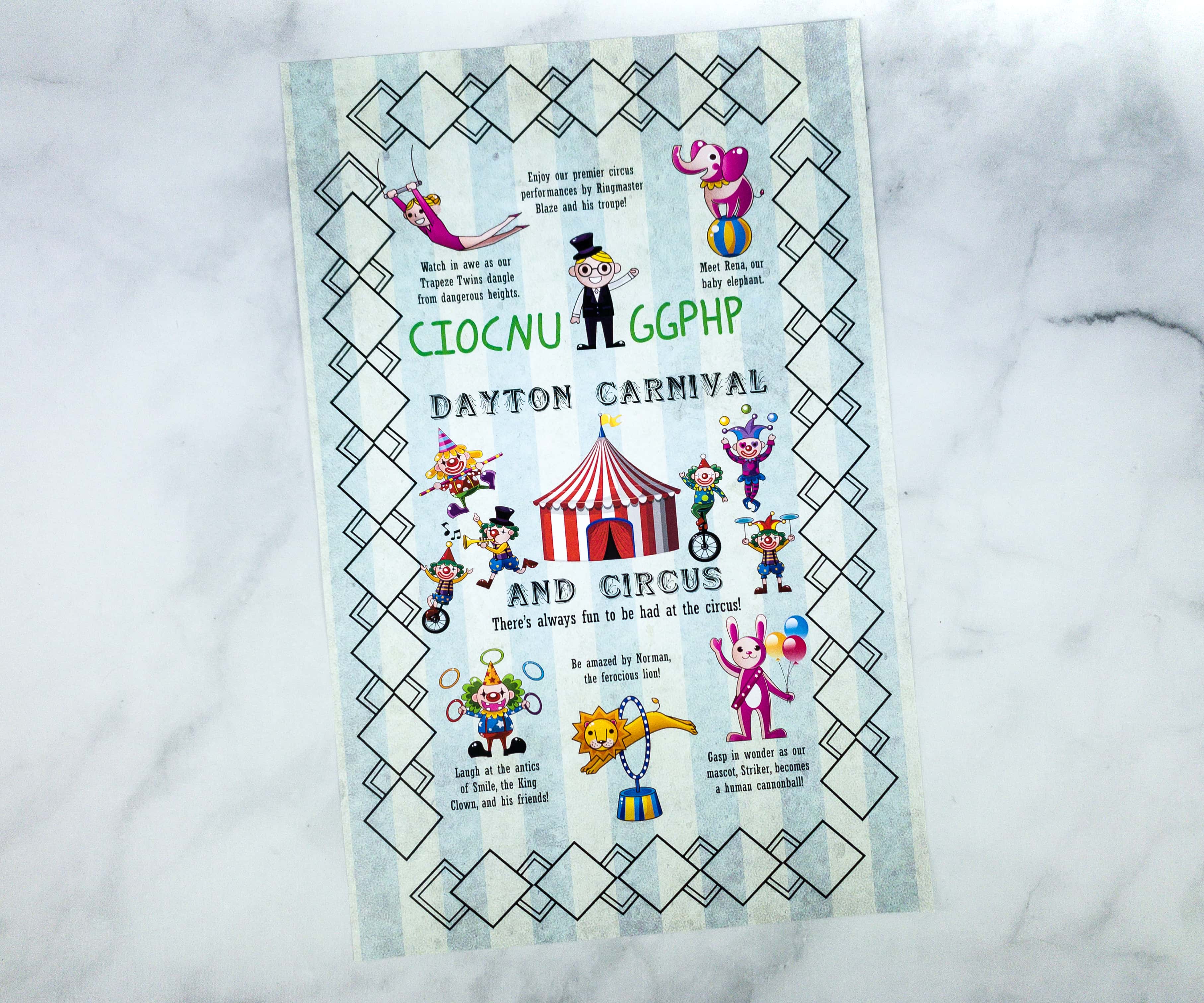 The Circus Poster not only shows the acts that you can find at the Dayton Carnival, but there are also green letters that we can relate to the other clues.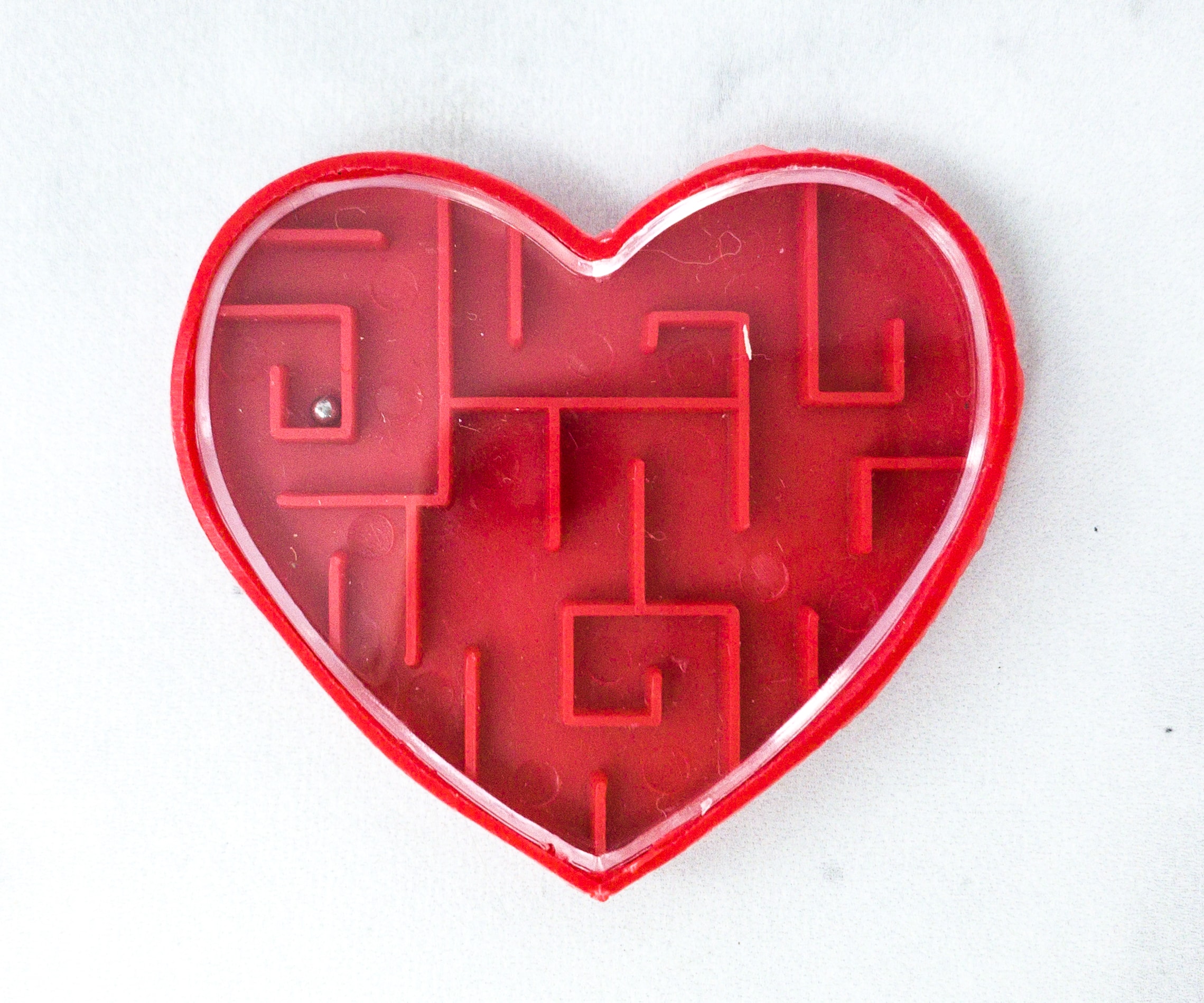 They also included a carnival game prize which is a heart-shaped pinball maze toy!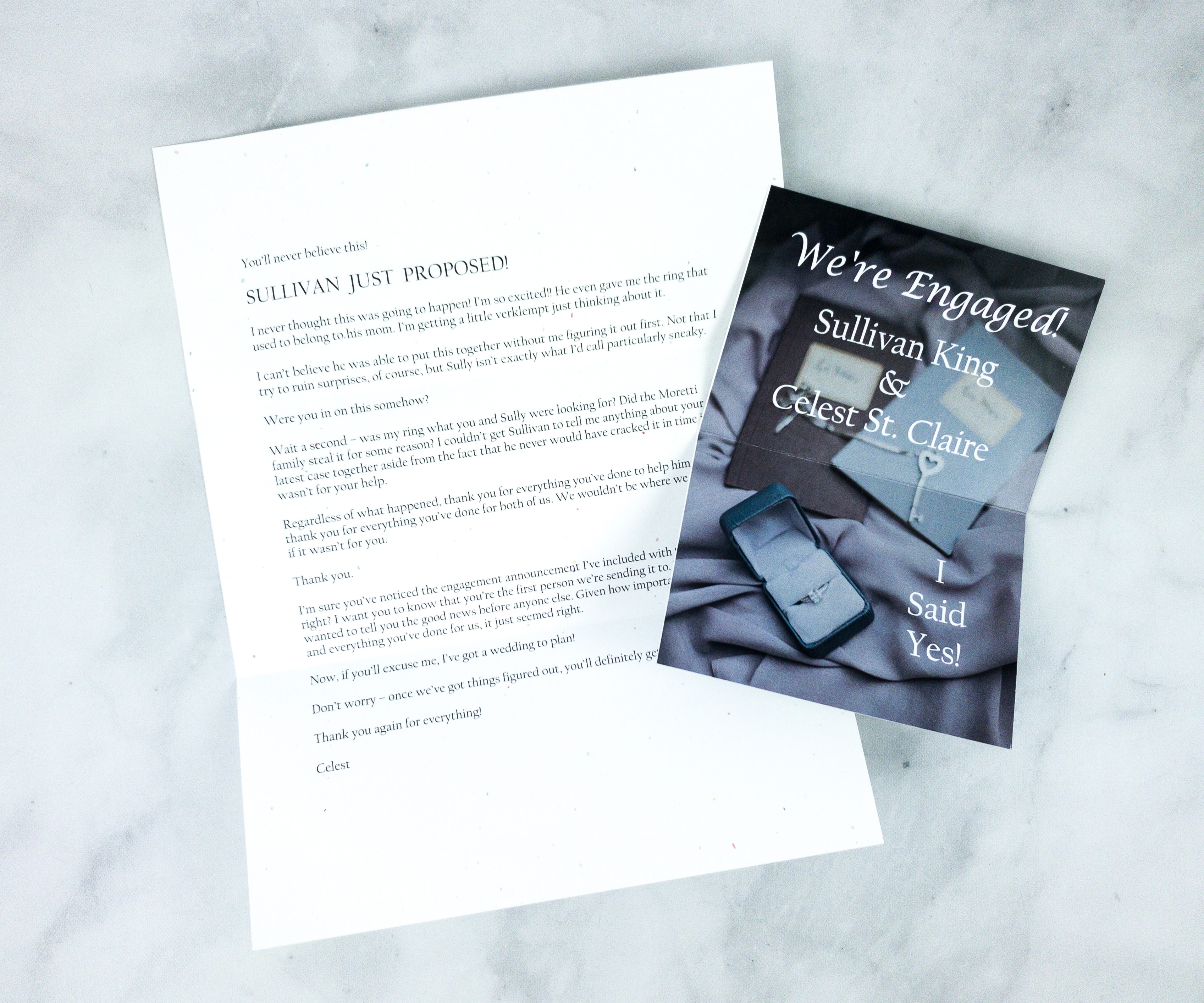 After solving the case, we can finally open the Epilogue envelope. Inside is a letter, not from Sullivan, but from Celest! It says that Sullivan just proposed to her! She also included an engagement announcement!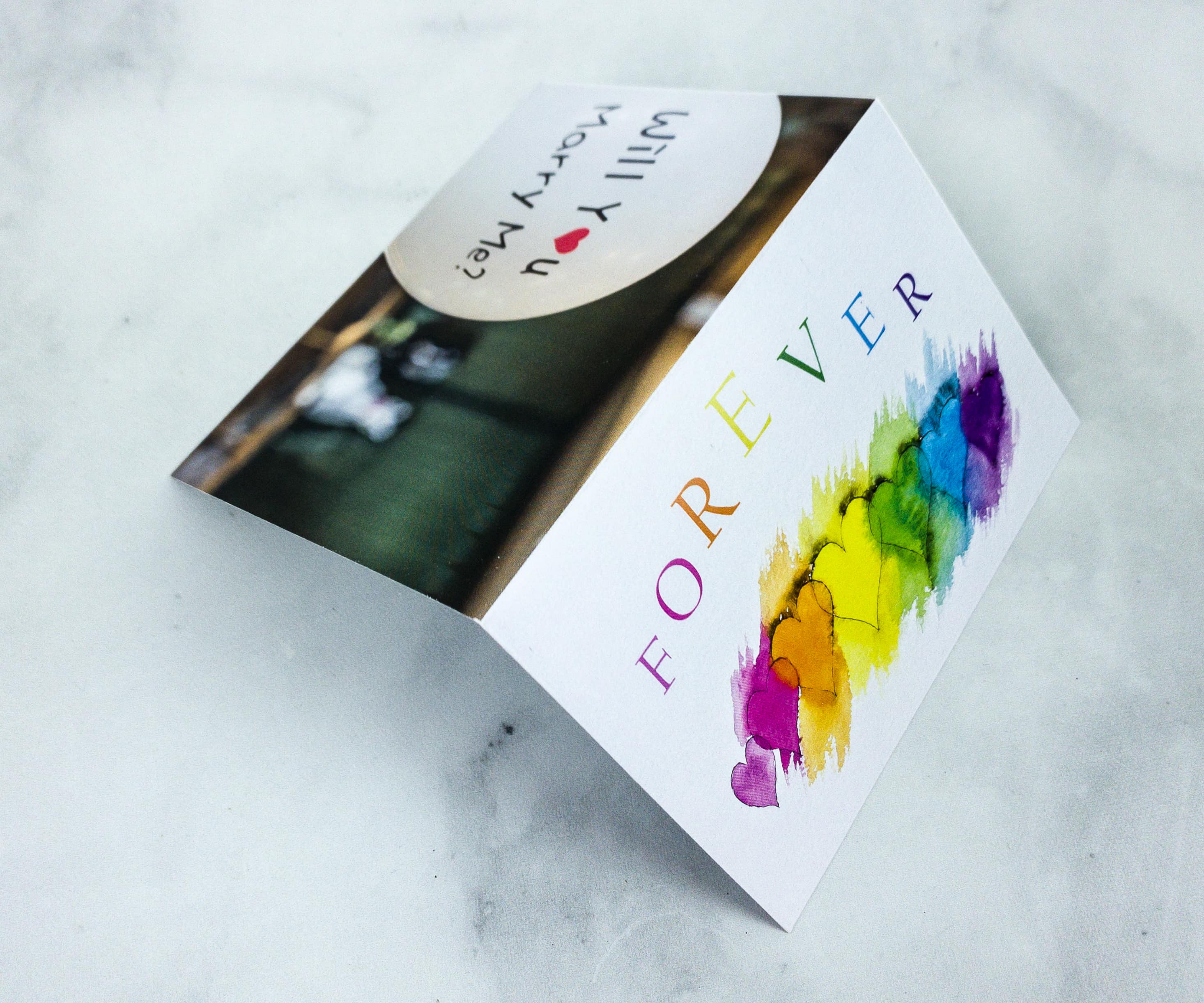 It's an adorable little card that has the word forever on it and some colorful hearts, while the front has Sullivan's question for Celest, which she answered "YES"!
Sleuth Kings had somehow turned cheesy on this one, but it's fine! We enjoyed the quest in finding the ring, but we didn't see Sullivan's proposal coming. There's no announcement that they're really a couple, just hints! Anyway, we're still happy that they will be ending up together, and it's better than most love stories that we've read! This is really a fun ride, seeing character developments, and relating past events, characters or even places into new mysteries, Sleuth Kings is one of the best "escape room" and mystery boxes around! Everyone at home gets really excited when this box arrives, we really enjoy playing detectives with these cases!
What do you think of the Sleuth Kings box?