Shaker & Spoon Cocktail Club is a monthly cocktail subscription. For $50 a month, they will send you a themed box with 3 cocktail recipes created by expert bartenders, plus all the ingredients you need to make 12 drinks (4 from each recipe) except liquor. Items may include syrups, bitters, mixers, garnishes, and more. Getting a longer plan is a good idea if you want to save. You can get the box for $45 on 3-month plan, $42 on a 6-month plan, and $40 on a 12-month plan.
DEAL: Save 15% off 1 & 3 month subscriptions! Use coupon code HELLO15. Cannot be combined with any other deal, only for first-time subscribers.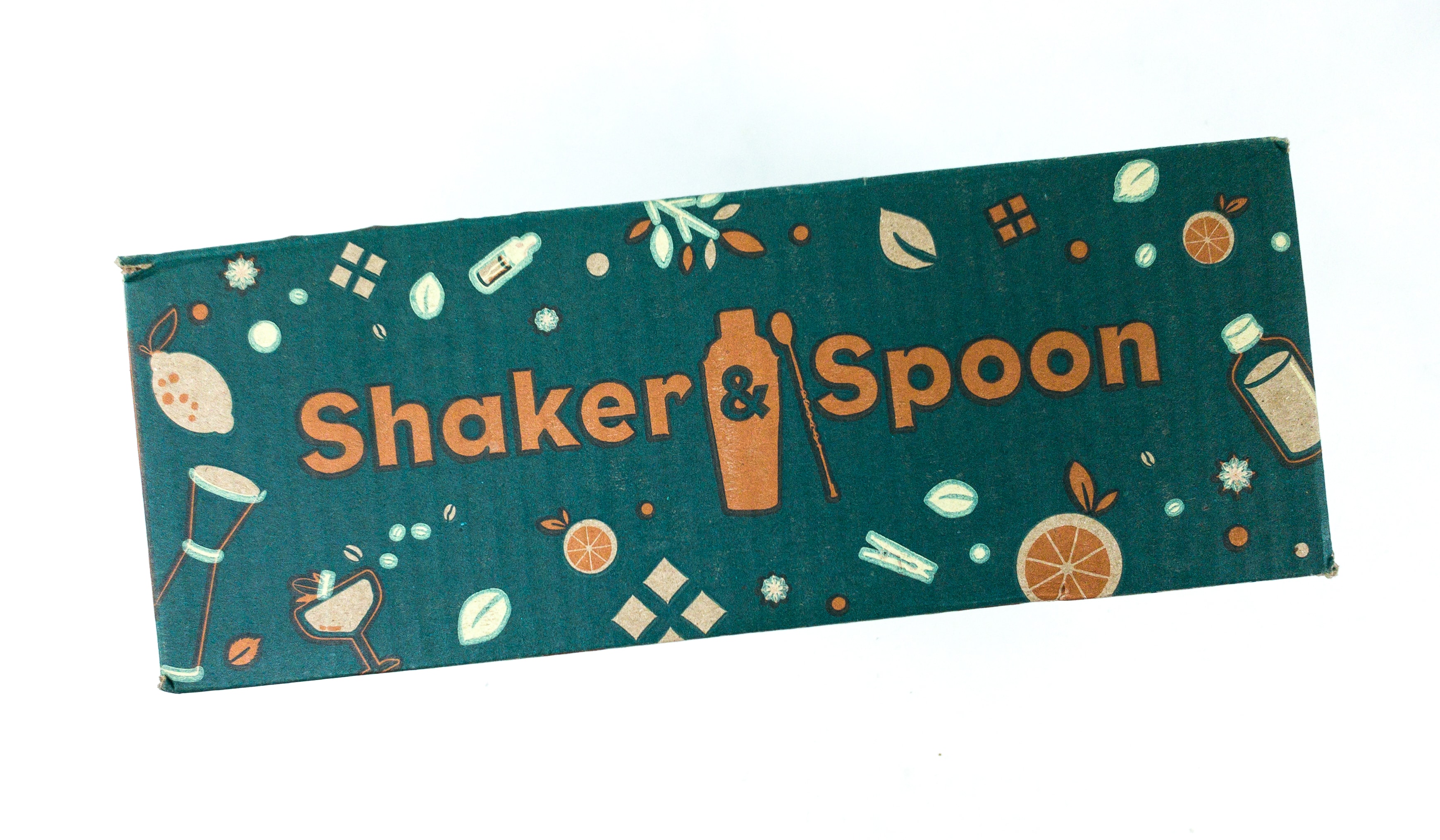 Their packaging has changed since the last time I reviewed this box!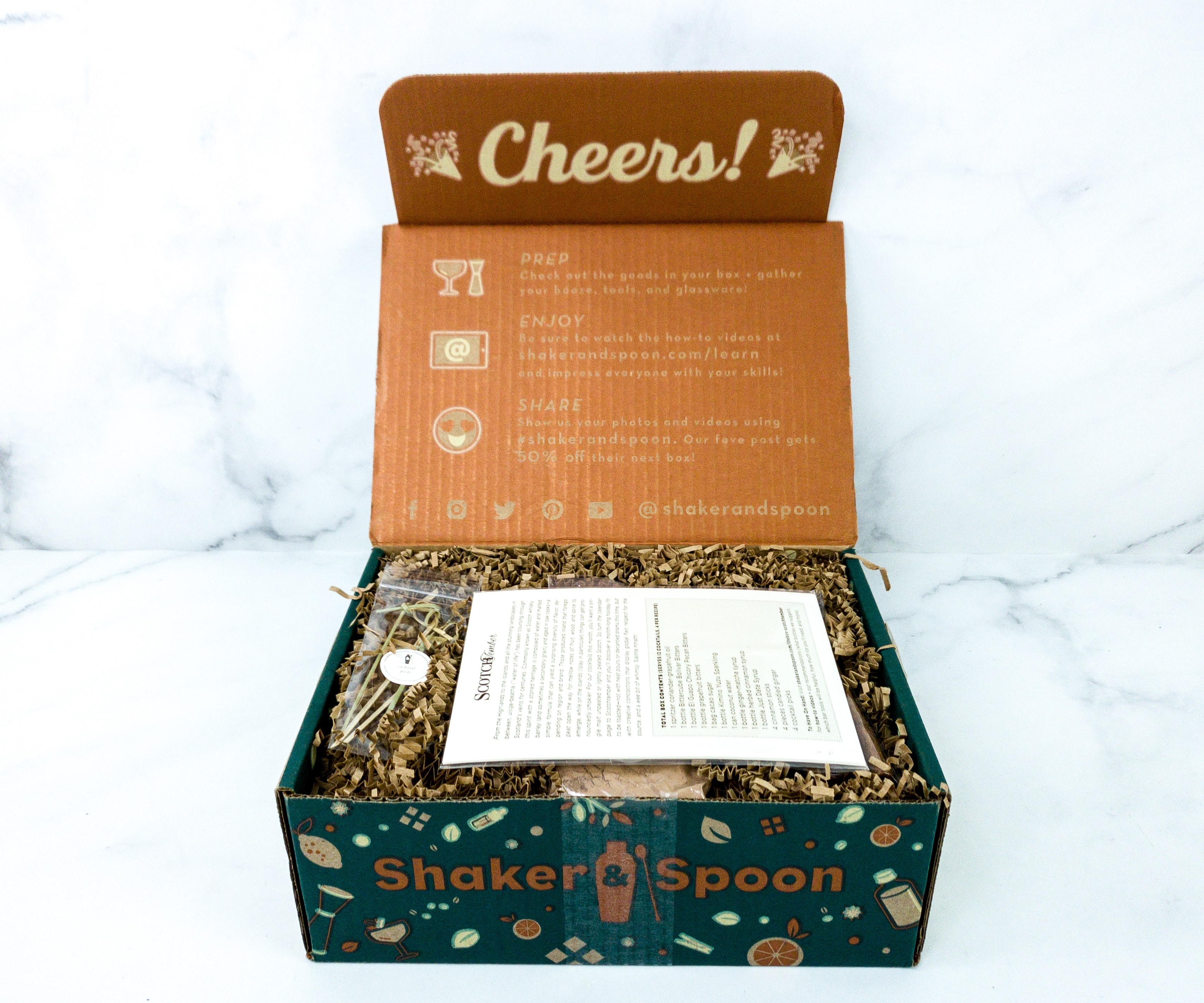 All the items were fully covered with brown squiggles topped with this month's featured information cards.
Printed at the back of the box's flap are some things you can do to fully utilize the box.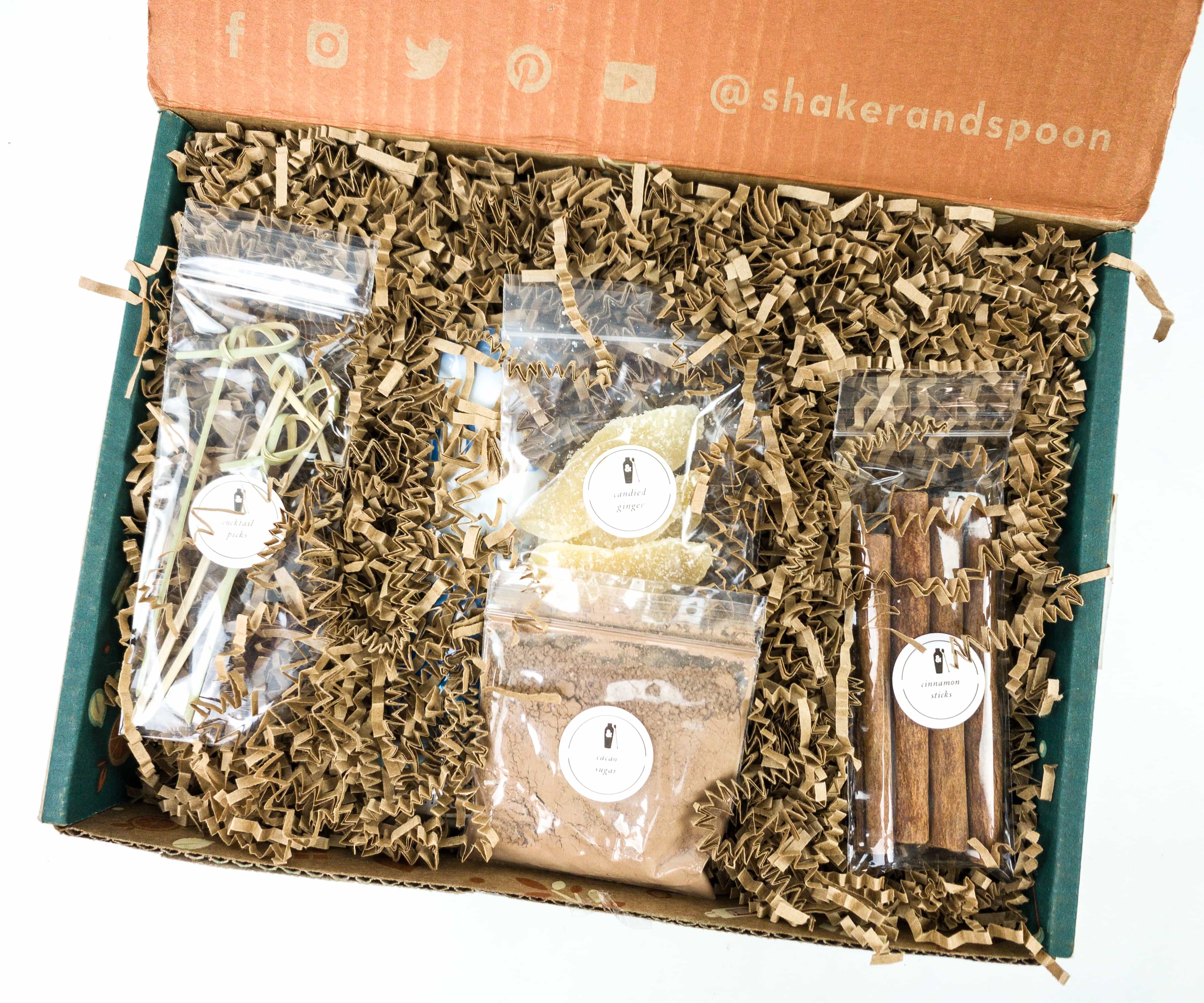 I see a lot of interesting items in this month's box!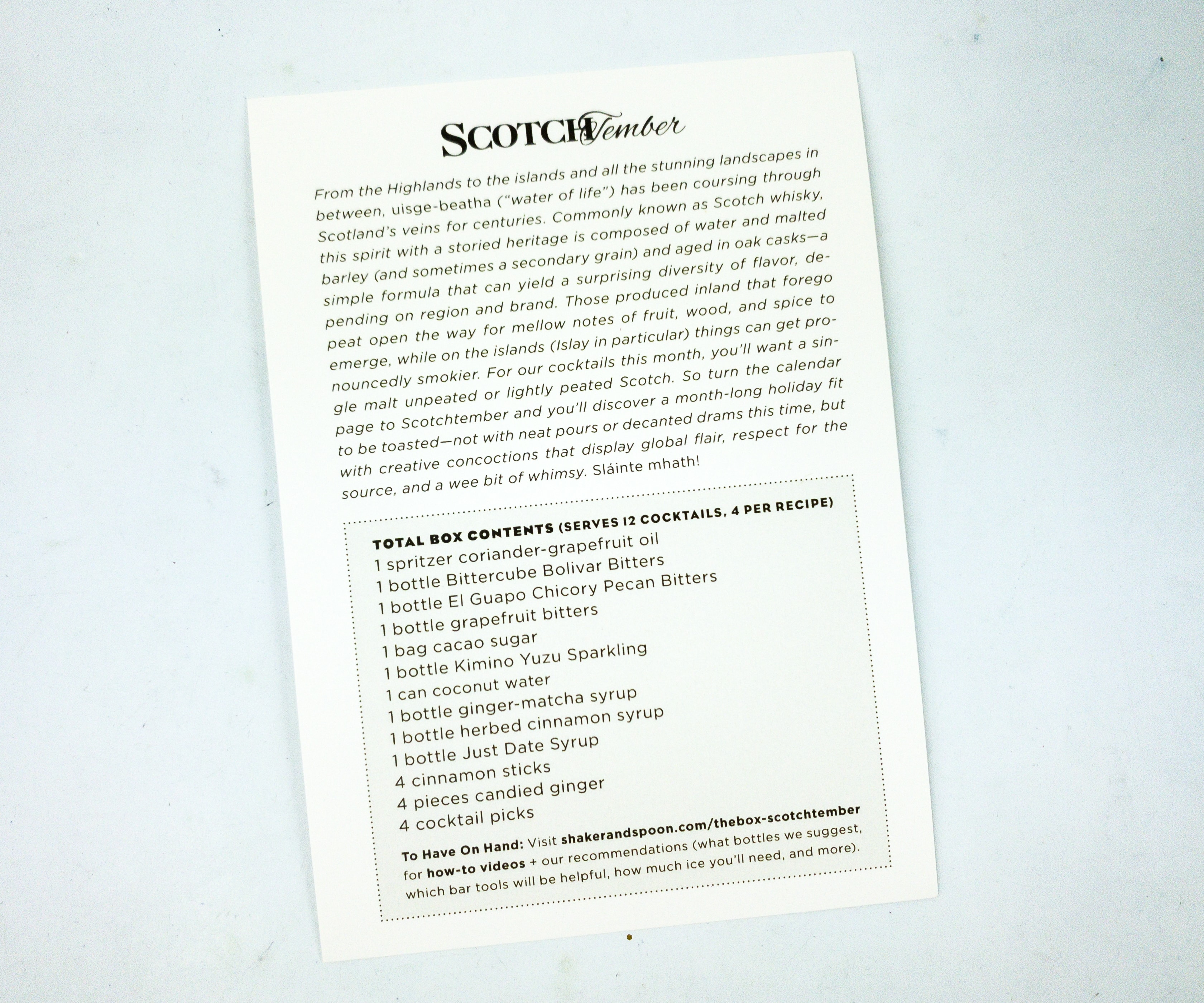 The card gives an inventory of the contents of the box and some information on the history and characteristics of the featured liquor, as well as the recipes provided.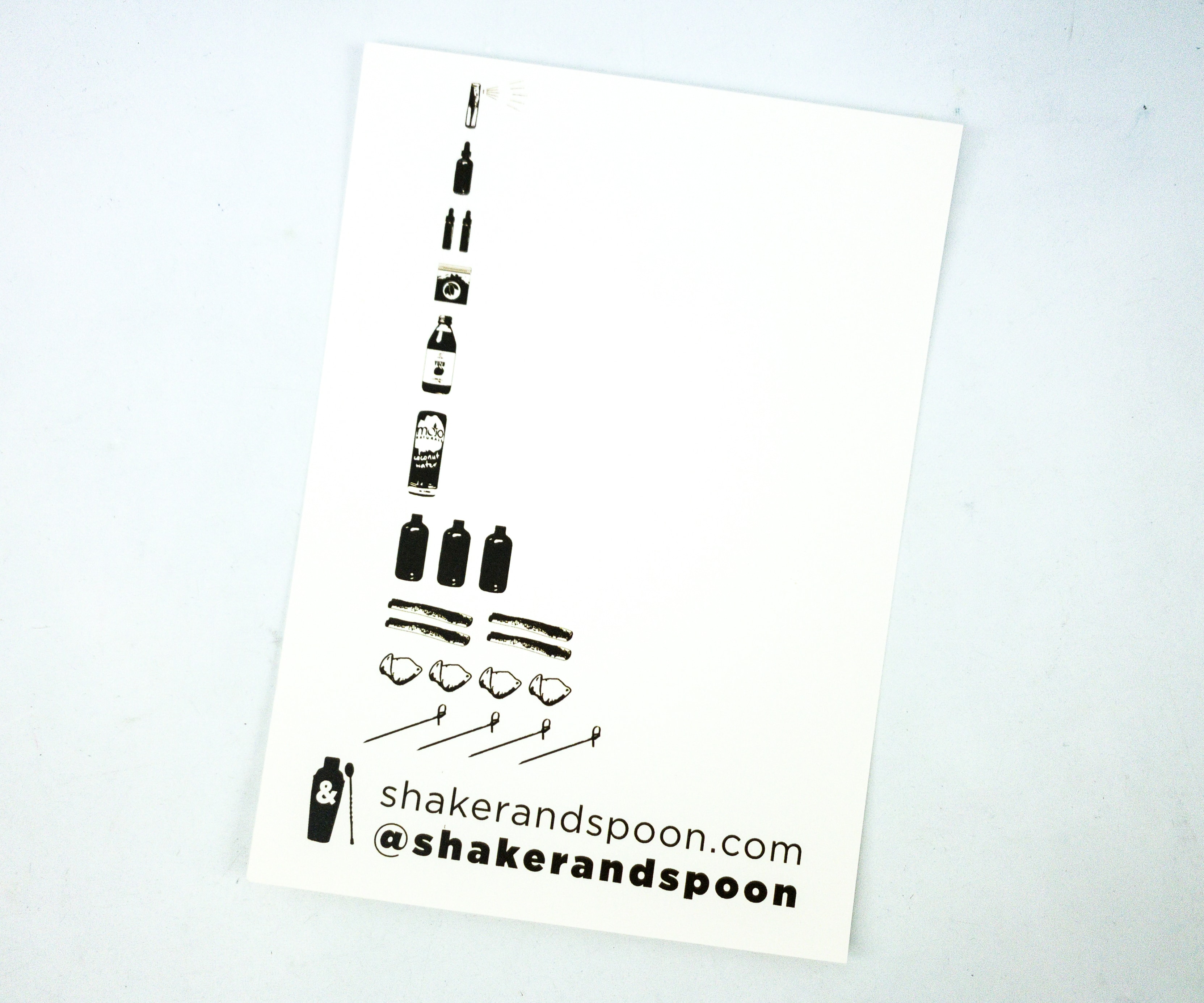 A visual inventory of the box allows a quick assessment of the contents, though everything is labeled, too!
A useful glossary card introduces the novice barman to the tools and terminology that will be used in the recipes.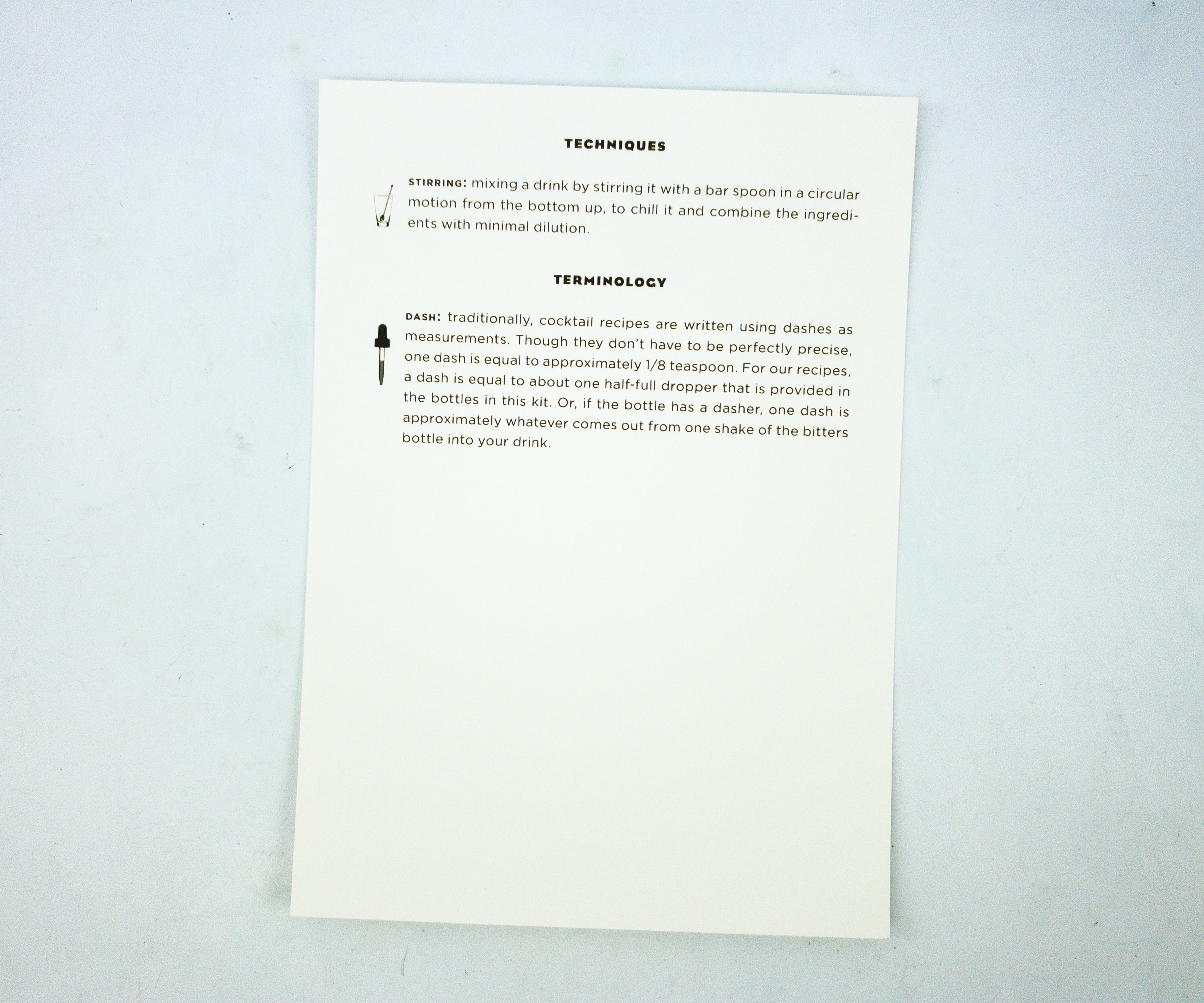 The glossary card is very helpful, describing the techniques and measurements peculiar to mixology.
This month's three cocktail recipes include Keep Calm and Carry on, Highlands and Tani, and El Caballero!
Pictures of the drink when served in the recommended glassware. Two of them are suitable for a rocks glass, and the other one is for a highball. These glasswares change each month depending on the booze and recipes concocted.
Everything in my box!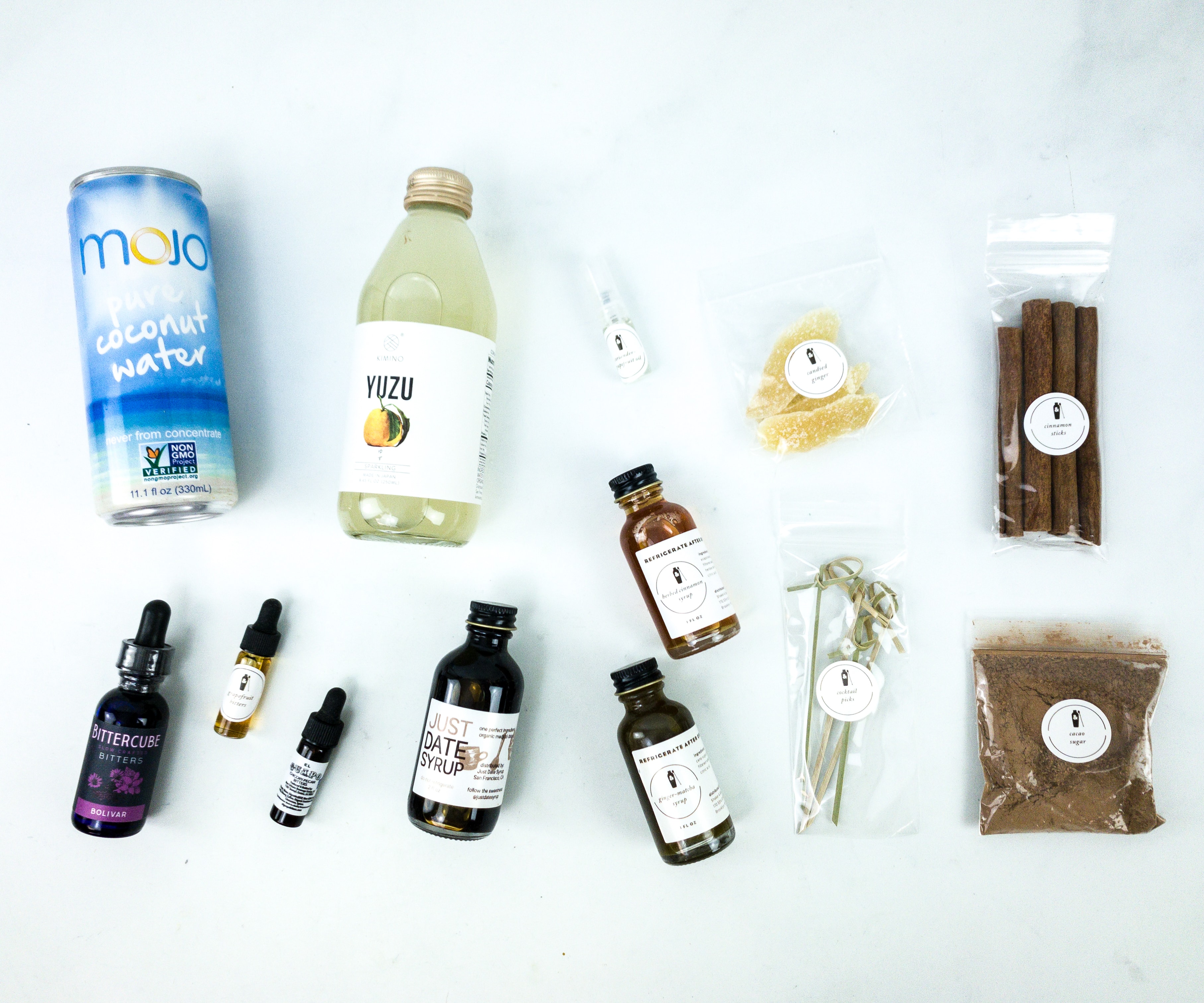 All of our non-booze ingredients!
El Caballero. For El Caballero, we used cacao sugar, 2 oz scotch, 1 1/2 oz coconut water, 1/2 oz date syrup, and 3 dashes of chicory pecan bitters.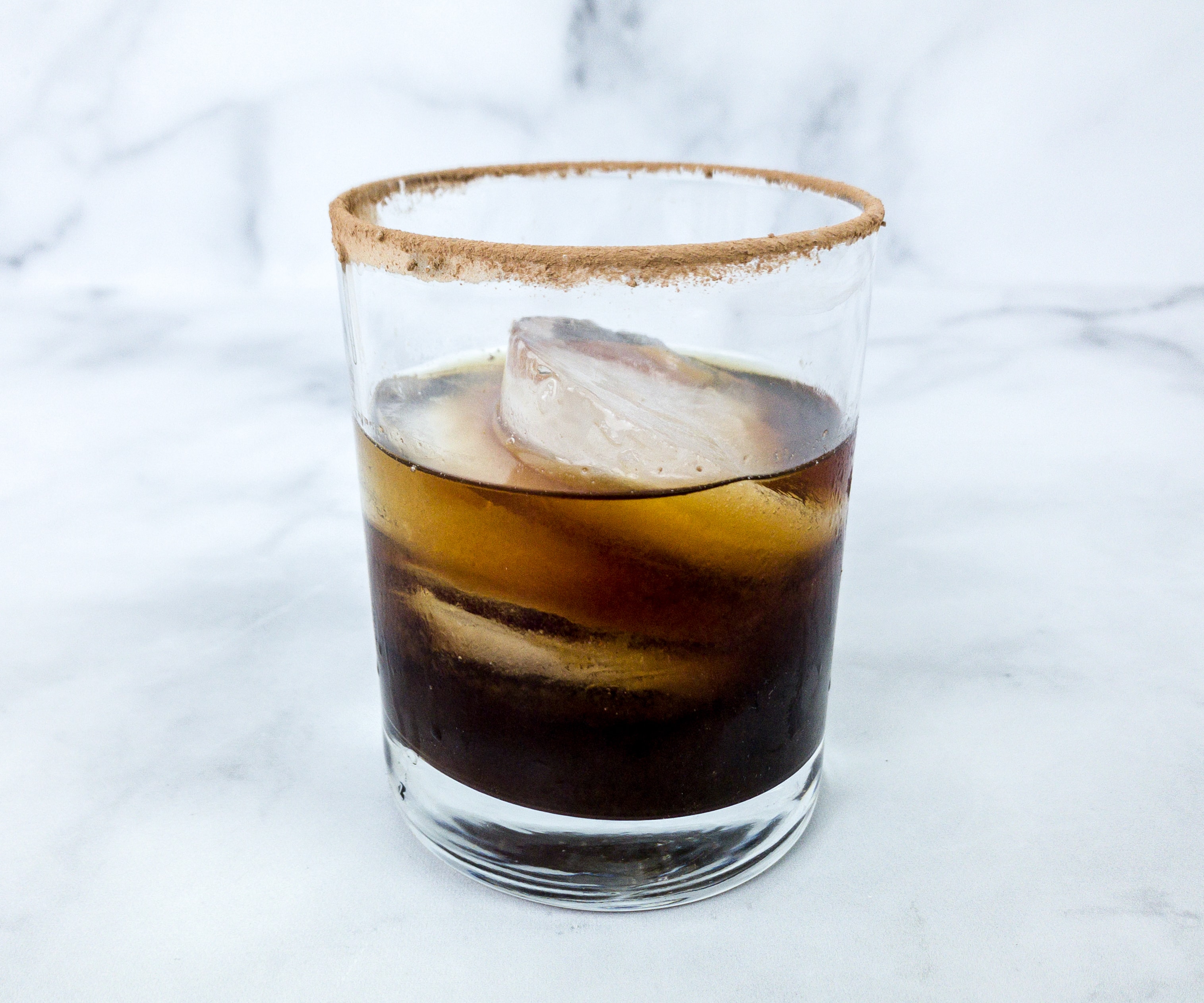 We coated the rim of the rocks glass, as instructed in the recipe card. Then, we mixed the scotch, coconut water, and date syrup in a mixing glass, and filled it with ice. The next step is to stir it until it's called and then strain the mixture into the sugar-rimmed glass with cubed ice. For the last touch, we added the chicory pecan bitters. Shaker & Spoon says it can be served with a lime wedge as well. This cocktail turned out really wonderful. It's a superb mix of strong flavors that make each sip interesting!
Highlands and Tani. The second recipe is Highlands and Tani, and for this, we used 1 1/2 oz Scotch, 1/4 oz ginger-matcha syrup, 2 oz of yuzu soda, and candied ginger.
It's a well-known Japanese highball drink made with specific techniques, temperatures, and control. First, we added one ice cube in a glass and stirred it until the glass gets frost on its exterior. We then removed excess water and started putting a large ice cube, scotch, and syrup in the glass. It has to be stirred 13 times clockwise before adding another ice cube. To top the mix is soda and it has to be stirred 3 times. This cocktail drink showcases a bright gold color and the flavors are a symphony in the mouth!
Keep Calm and Carry On. This one is the easiest to make among the three! For Keep Calm and Carry On, we used 2 oz Scotch, 1 tsp herbed cinnamon syrup, 2 dashes grapefruit bitters, 2 dashes bolivar bitters, 1 spritz coriander-grapefruit oil, and 1 cinnamon stick.
In a dry mixing glass, we combined the scotch, syrup, and two bitters. We also filled the glass with ice and used a bar spoon to mix it until it got cold. Afterward, we strained it into a rocks glass with a large ice cube. The final step is to spray the grapefruit oil on top and add the cinnamon stick. This luscious mixture features floral, spiced, and herbal flavors, which may sound like an odd combination but they do taste good. This cocktail mix goes smoothly on the throat. It's definitely a soothing drink, no wonder its name is Keep Calm and Carry On.
Here are all the cocktails we made using the non-booze ingredients in this box!
It has been a while since our last Shaker & Spoon box, and we're happy to try it once again! This box proves that one doesn't need to be an expert to be able to create great cocktail mixes. The cocktail mix recipes they provide are very easy to follow, everything you need to do is mix the ingredients accordingly. It's a great box to have in handy for intimate celebrations at home, or just for any day you want to treat yourself to a drink. All in all, this was an amazing box! We had fun making these cocktails and they turned out really GREAT!
What do you think of Shaker & Spoon? 
Visit Shaker & Spoon Cocktail Club to subscribe or find out more!