Scentbird is a monthly perfume and fragrance decanting subscription, but that's not all! You can also choose to receive makeup, skincare, body care, supplements, and even candles! With Scentbird, you get a thirty-day supply of perfume every month – Scentbird takes authentic perfumes and decants them into travel sprayers. There are over 450 fragrances to choose from and Scentbird adds new ones every month! You can save when you purchase a multi-month subscription, or even arrange to receive perfume every other month. Keep in mind that some fragrances and other items may have an upcharge of up to $15 in addition to the subscription cost. 
Scentbird is about the fun and magic of fragrance. We designed Scentbird for the pickiest girl- or boy- to let you date luxury perfumes before marrying them.
When you sign up, you can fill out a quiz so Scentbird can provide you with some suggestions. There are only 5 questions and you can take the quiz as often as you like. You can place both men's and women's scents in your queue too and of course there are lots of unisex scents available. You can also fill the queue with whichever fragrances you prefer and keep in mind that if your queue is empty, you will receive the Fragrance of the Month. The Perfume of the Month for May is Bi*ch, Please by Confessions of a Rebel.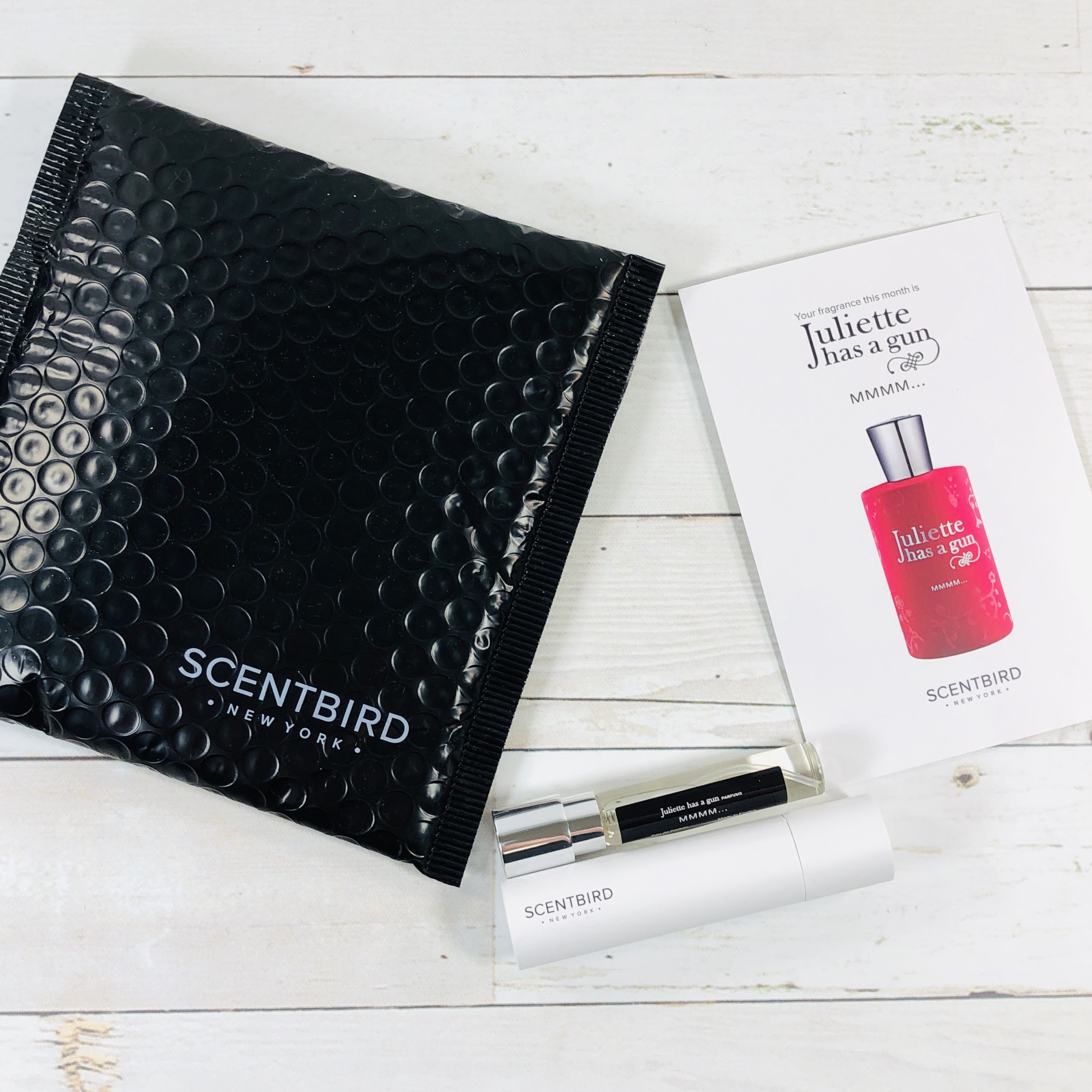 Everything in my box! My scent was placed in a cardboard tube to keep it safe during shipping.
I received a card with info on my chosen scent.
Some scent notes, a description, and the ingredients were listed.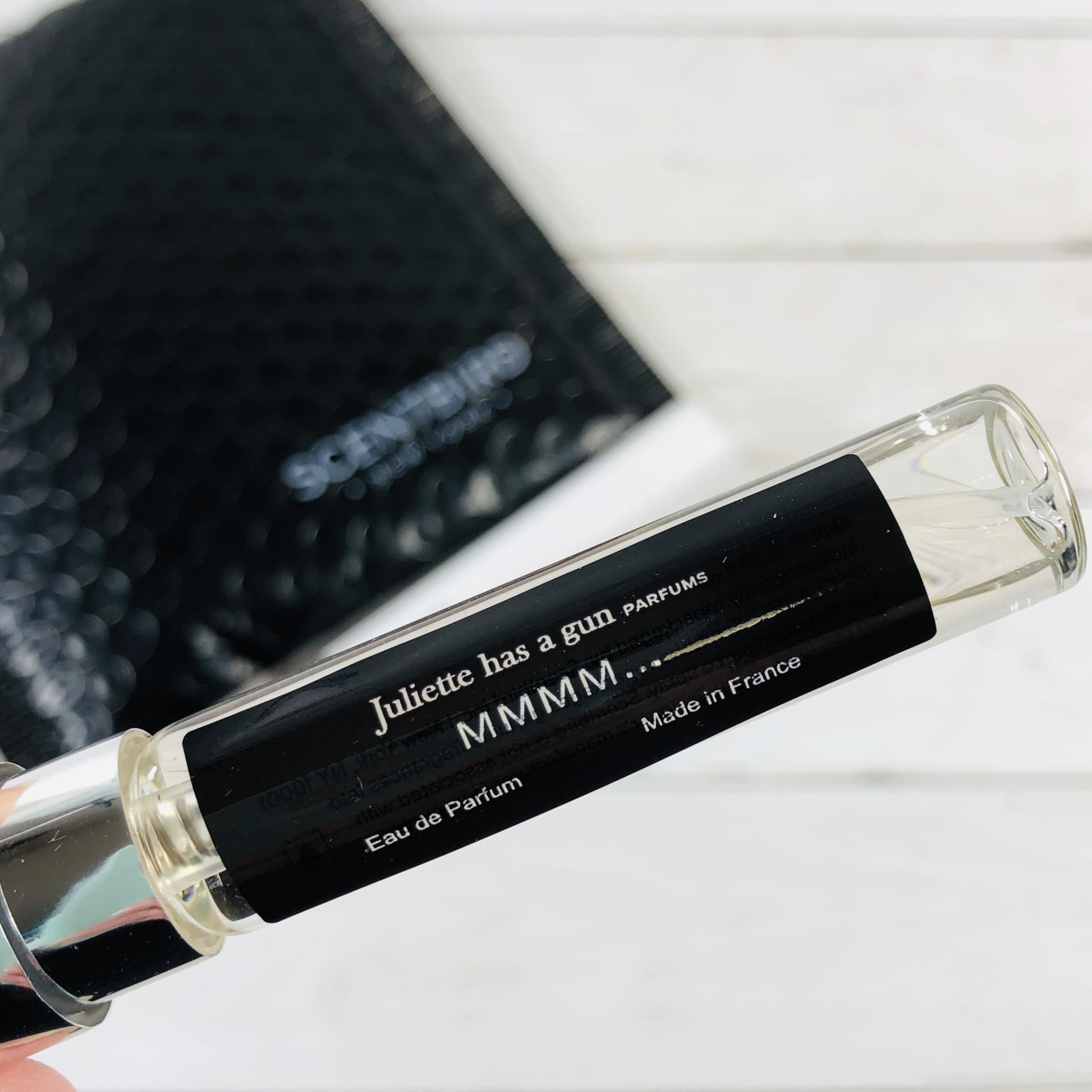 Juliette Has A Gun MMM… Eau De Parfum (Buy a 1.7 ounce bottle for $100, or a .25 ounce bottle for $28) I was seduced by the description into believing this was a sweet gourmand, but that is not the case, at least not to my nose! Scent notes include raspberry, sandalwood, and white florals such as jasmine. I cannot pick up any sweet or fruity scent in this fragrance. I think it smells mostly floral, and I wouldn't even say it smells like jasmine and the sandalwood isn't there either. Did I get the correct perfume?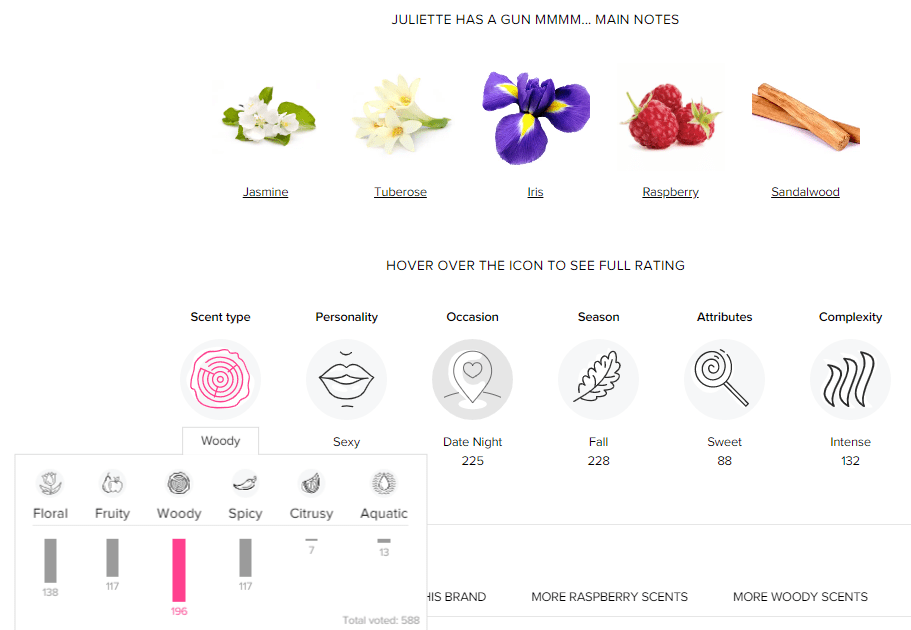 Before adding fragrances to your queue, you can check out what other Scentbird users thought of the scents on the Scentbird website. Most users thought this was woody (really?) followed by floral. They also thought it was sexy, strong, sweet, and perfect for fall. I thought it was floral, flirty, perfect for work or everyday, and easy-going. Usually I feel like the ratings are pretty good but this one had me scratching my head in confusion.
Your first shipment will come with a case to carry your scent. You can buy other holders in a variety of colors on the Scentbird website. Place the vial in the holder…
…then twist down until it is hidden. Then twist back up to spray!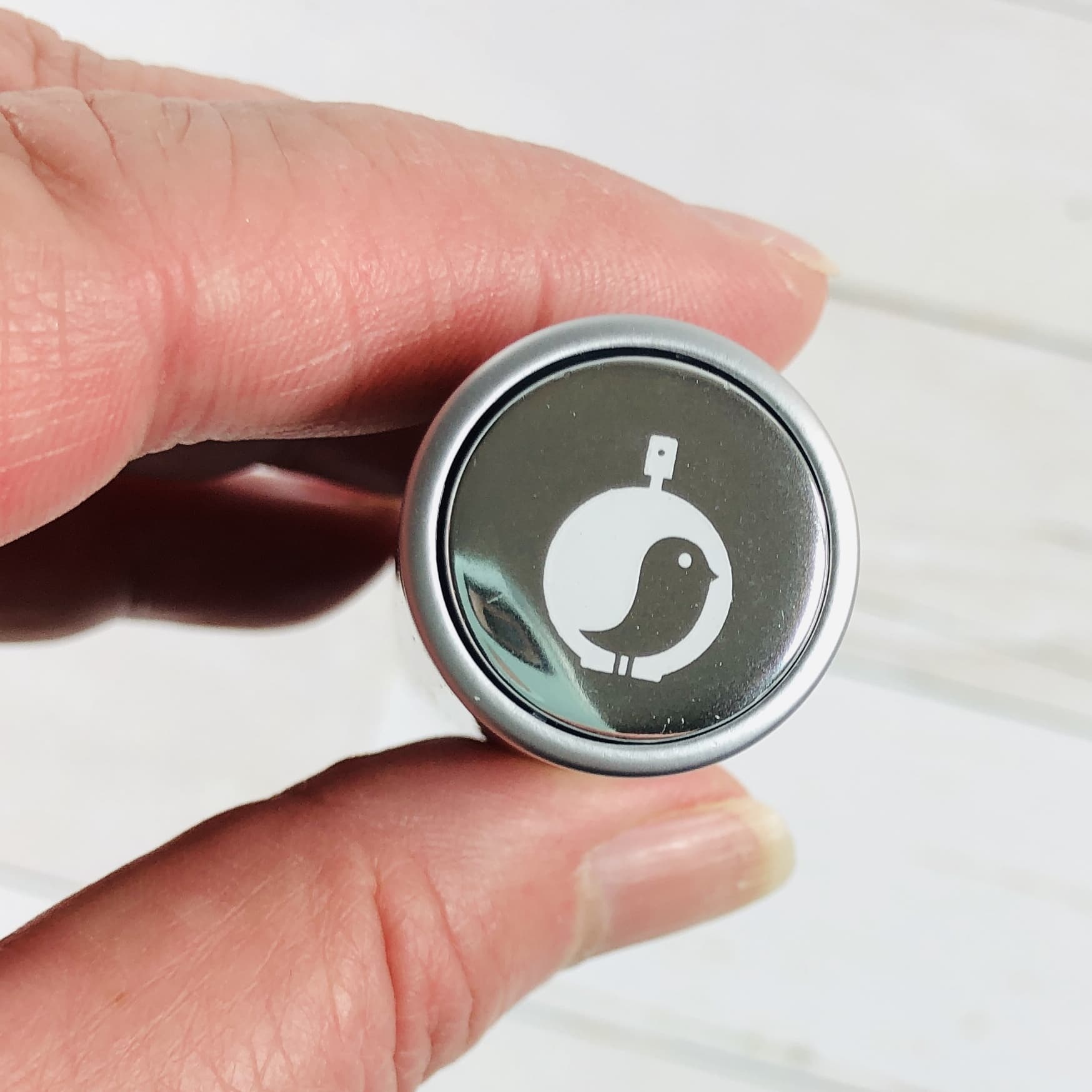 So cute!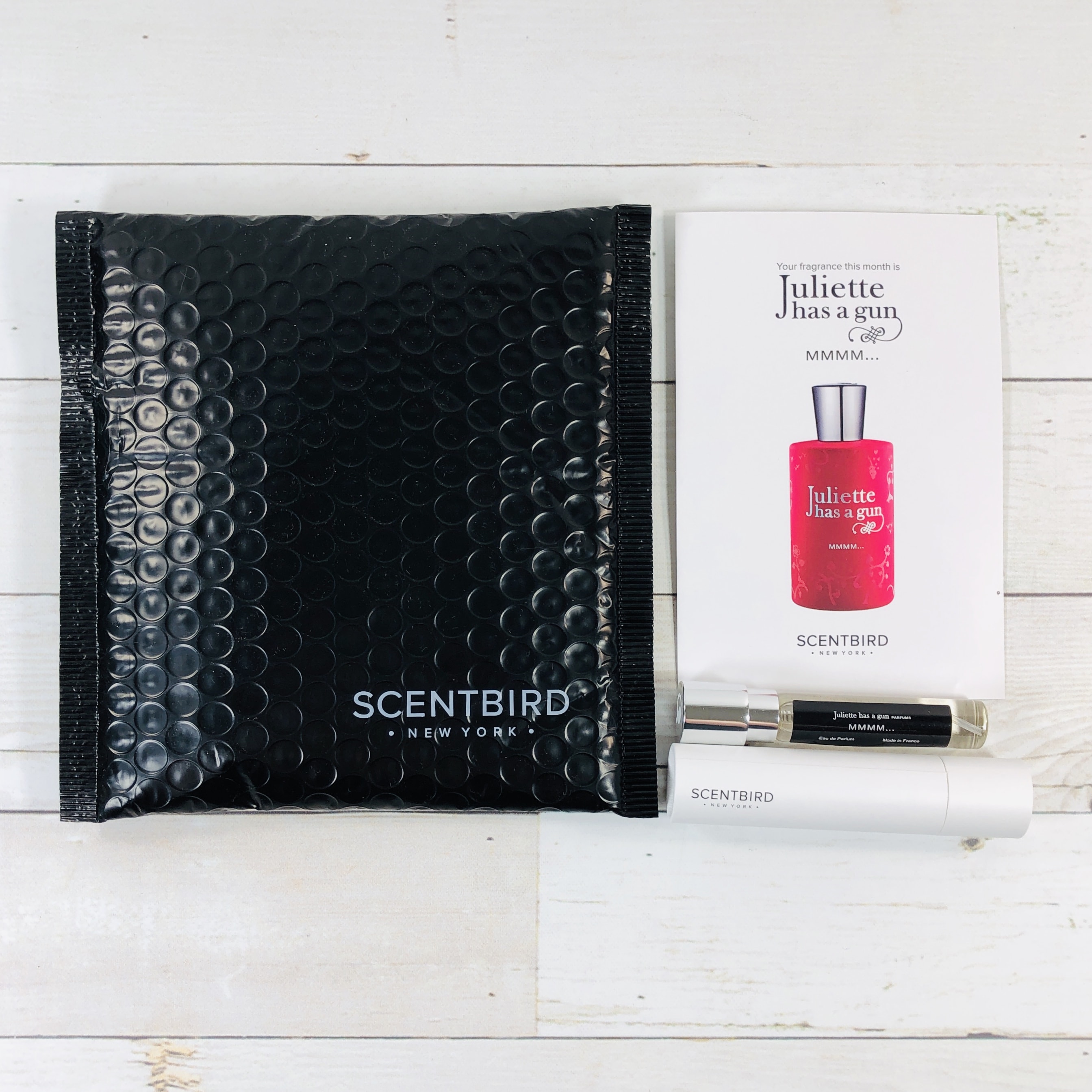 I went with a blind choice for April and although the scent ended up being very different from what I was expecting, it is still a beautiful scent. I've tried a couple of scents from Juliette Has A Gun in the past and this isn't as long lasting as Not A Perfume, and it isn't in your face like Mad Madame. It is a pretty floral and works really well for spring. The Scentbird vial holds .27 ounces of fragrance, so the $14.95 subscription price is about half the price of the smaller, .25 ounce size bottle from Sephora. Not all perfumes come in smaller sizes in the stores so if you are looking to try before you buy, or maybe you just want a library of scents, then Scentbird is the way to go. Make sure to check out their skincare offerings too!
What's in your Scentbird queue? Let me know what scent you're wearing now in the comments!