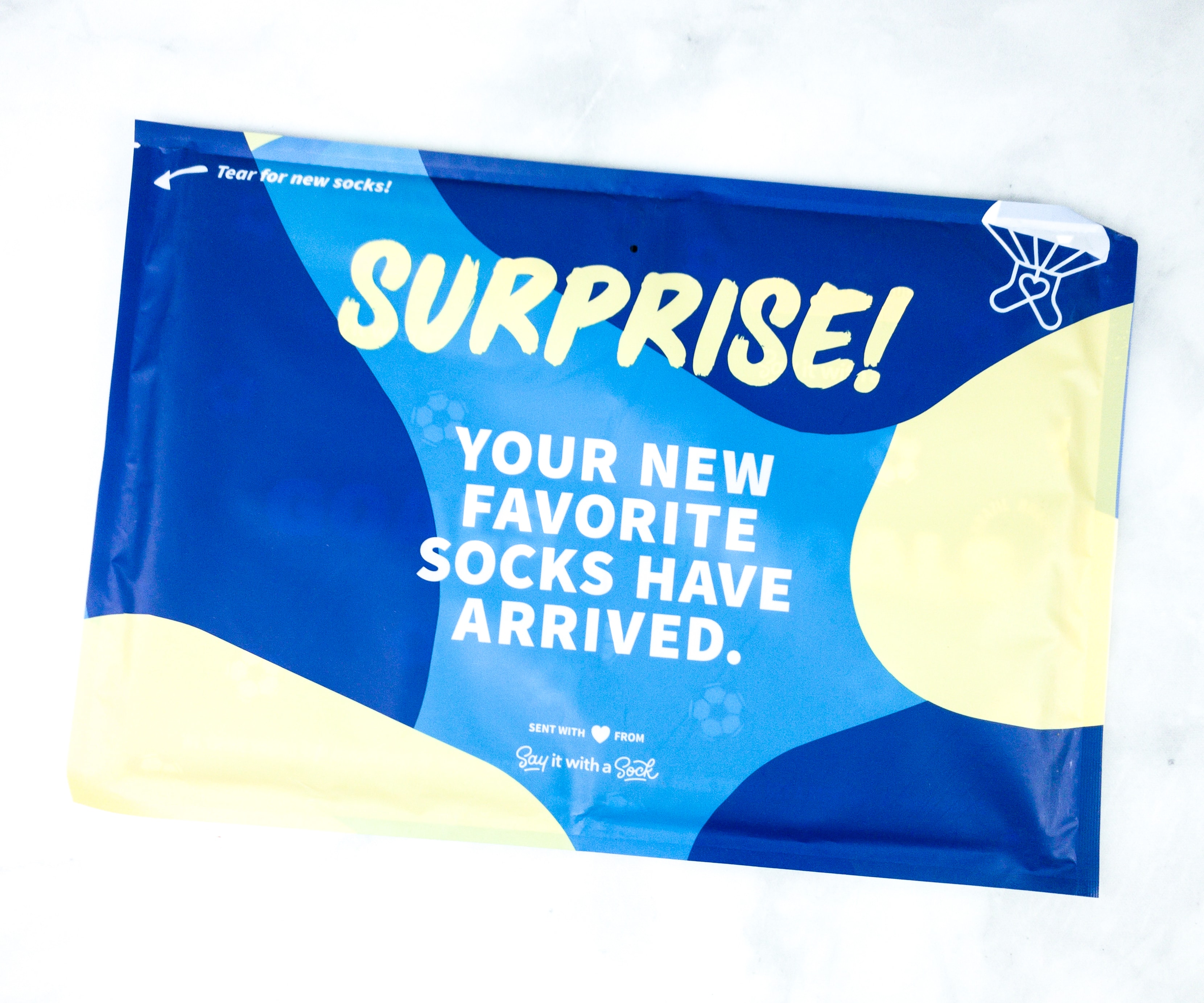 Say it with a Sock is a monthly sock subscription that sends high-quality cute and/or funky socks to your door. You can also gift this sock club to someone special who likes really cool socks and they will receive a note to go along with their new warm fuzzies. This sockscription sends only brand name socks.
This subscription is available for men, women, or children in 1, 6, and 12-month terms. Adult subscriptions include one or two pairs a month. Kids' subscriptions include two pairs a month. With all subscriptions, you'll get a style quiz to help personalize your subscription!
This is a review of the Kids' 2-Pair Sockscription ($13.99 + free shipping).
DEAL: Save 15% on your order with coupon code SOCKS15 or get your first pair for $11.99 with coupon WELCOMETOTHECLUB.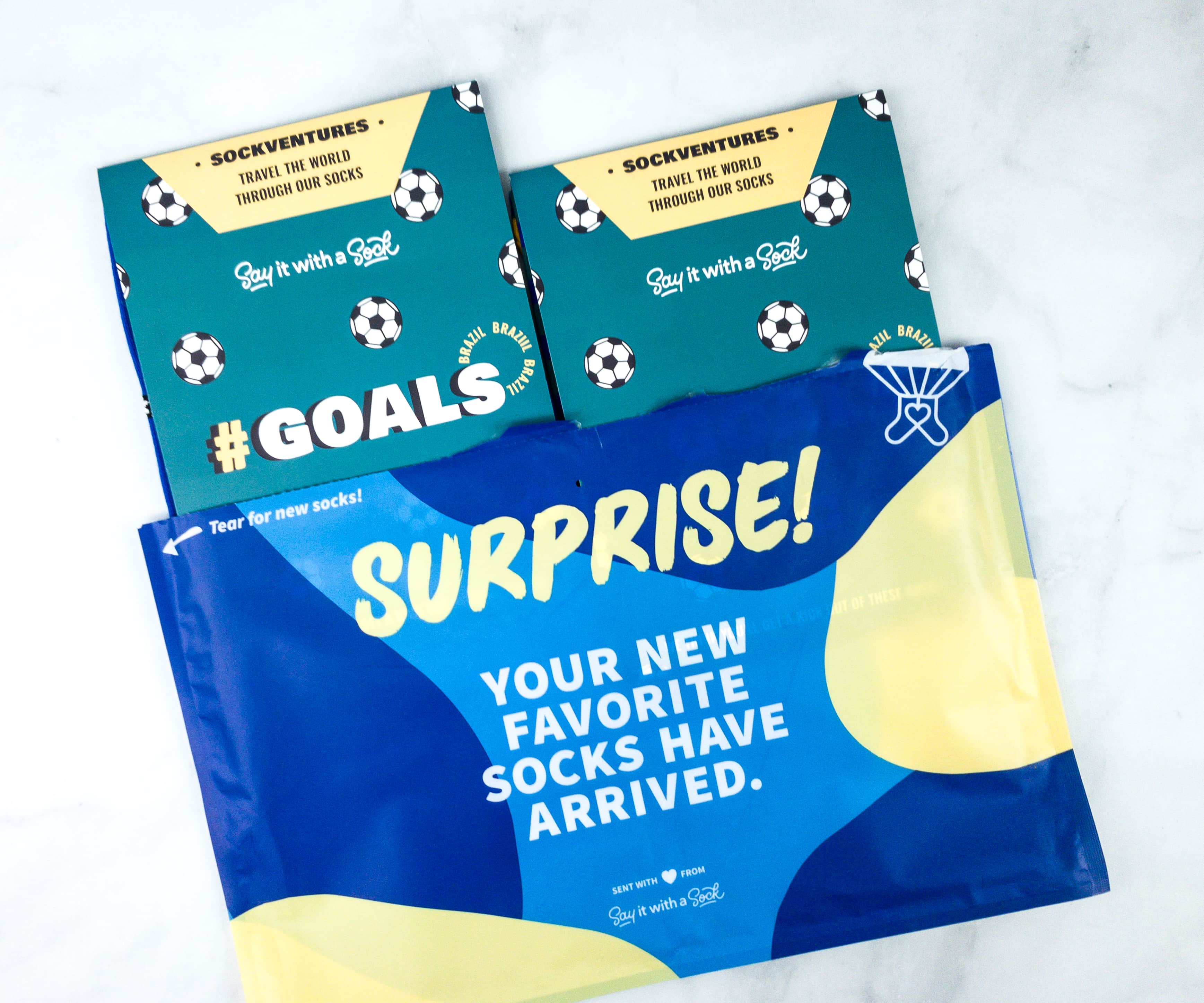 The socks arrived well protected in a poly mailer packaging!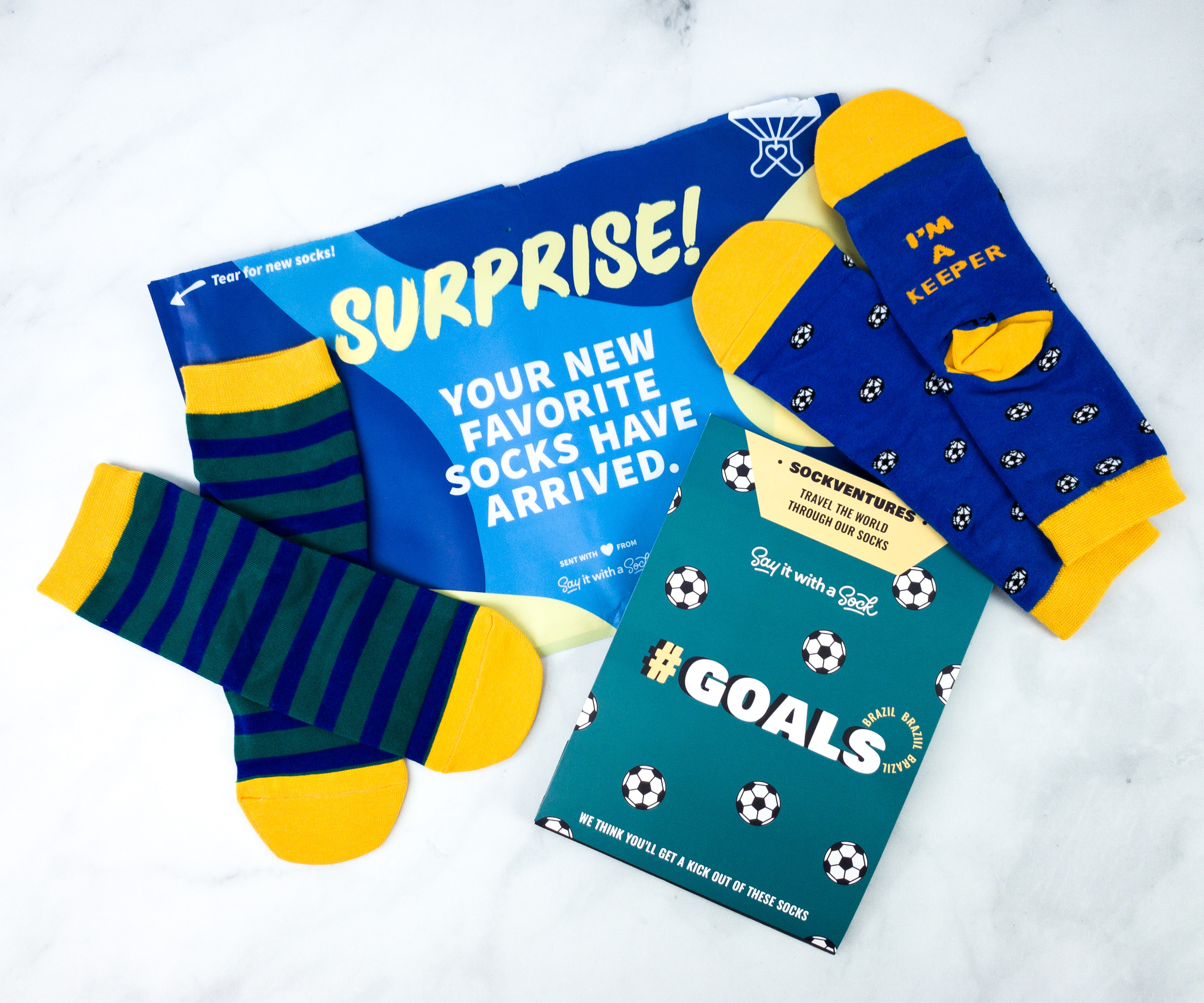 Everything in my pack!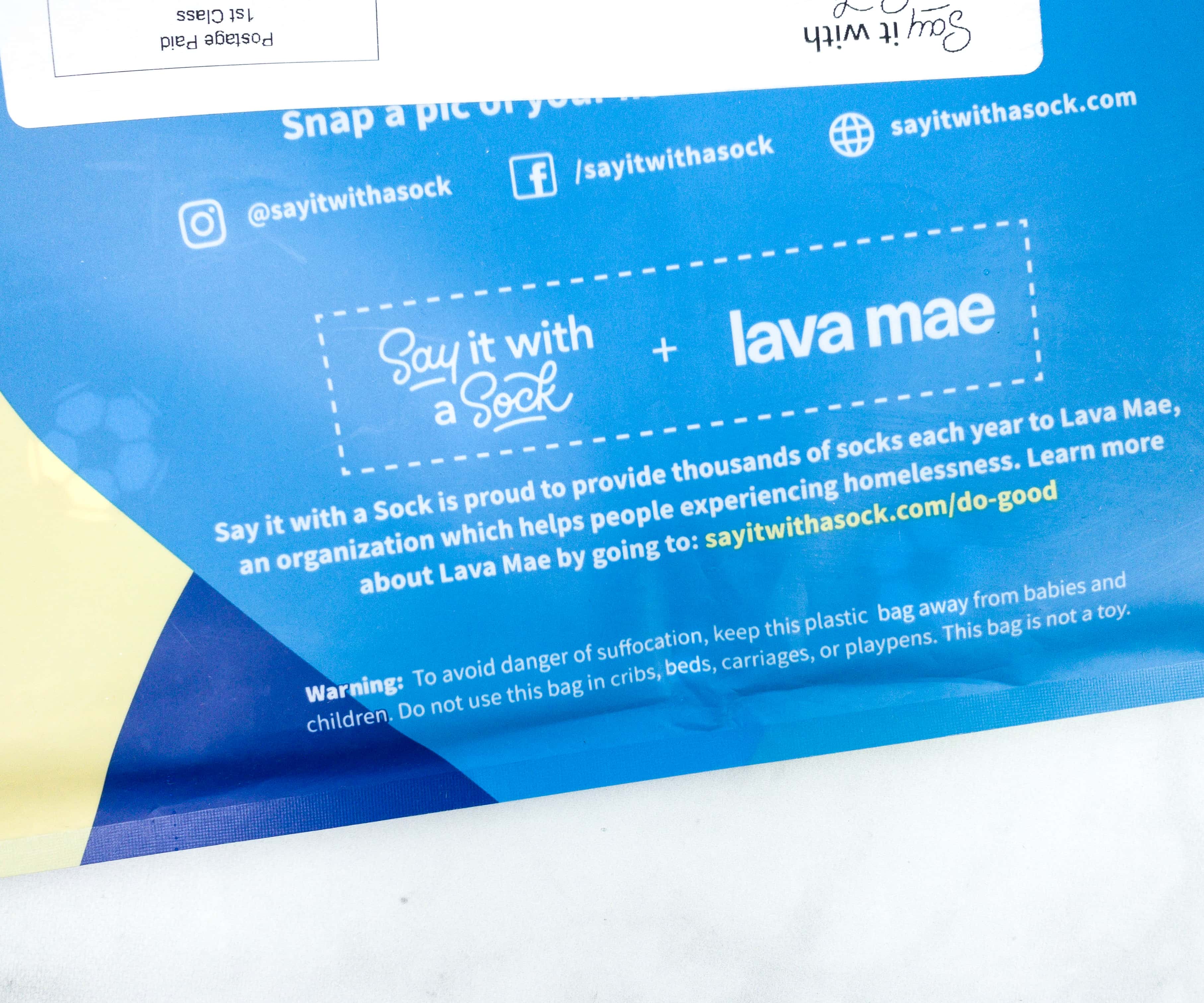 Say it with a Sock has partnered with Lava Mae, an organization that helps homeless people. Learn more here!
For this year, they have a Sockventures theme, which aims to bring you to different parts of the world through their socks. This month's featured place is Brazil and they have chosen soccer balls to represent it.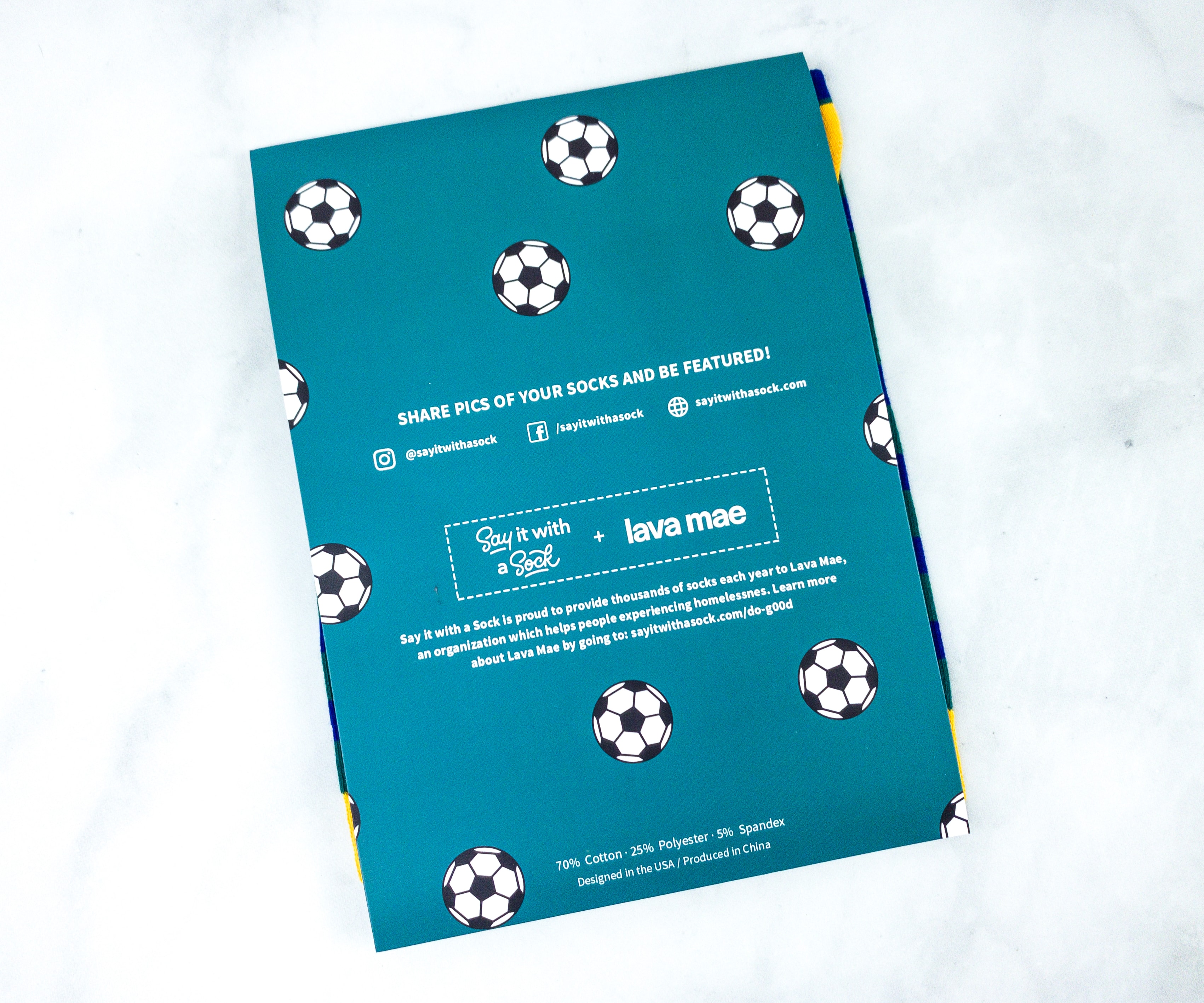 This month's socks are designed in the USA and produced in China. They're both made with 70% cotton, 25% polyester, and 5% spandex.
The other side of the info card provides us with some helpful facts about the featured country. It's interesting to know that Brazil is the largest country in South America with over 200 million people and is covering 3 different time zones. This country also shares a border with every South American country except for Chile and Ecuador. Also, the most popular sports in Brazil is soccer or football!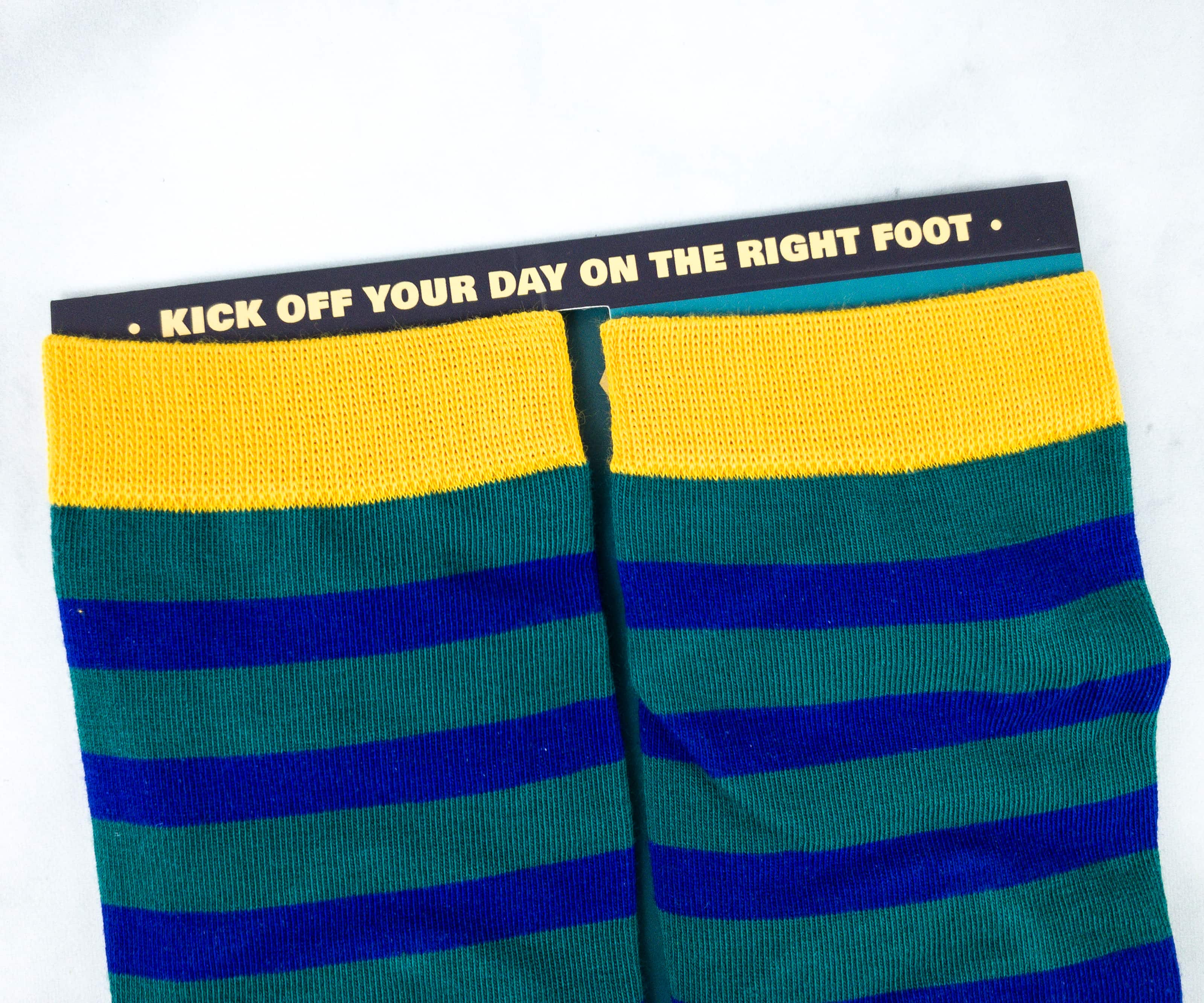 The top of the carton features a tagline, "Kick off your day on the right foot".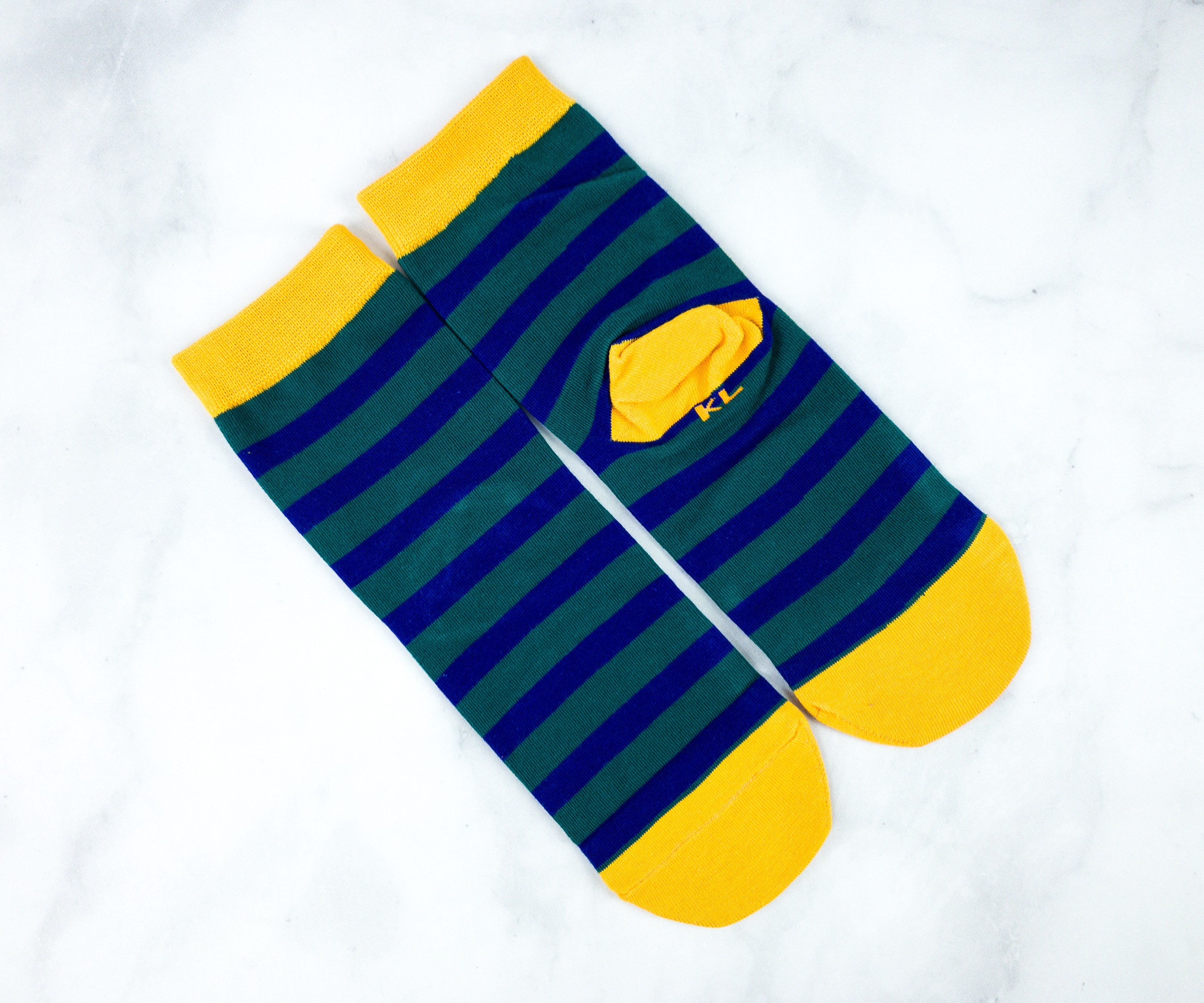 This first pair of socks comes with stripes, with colors that resemble Brazil's flag. They are also ankle-high!
These socks feature reinforced yellow cuffs, heels, and toes, plus dark green and blue stripes.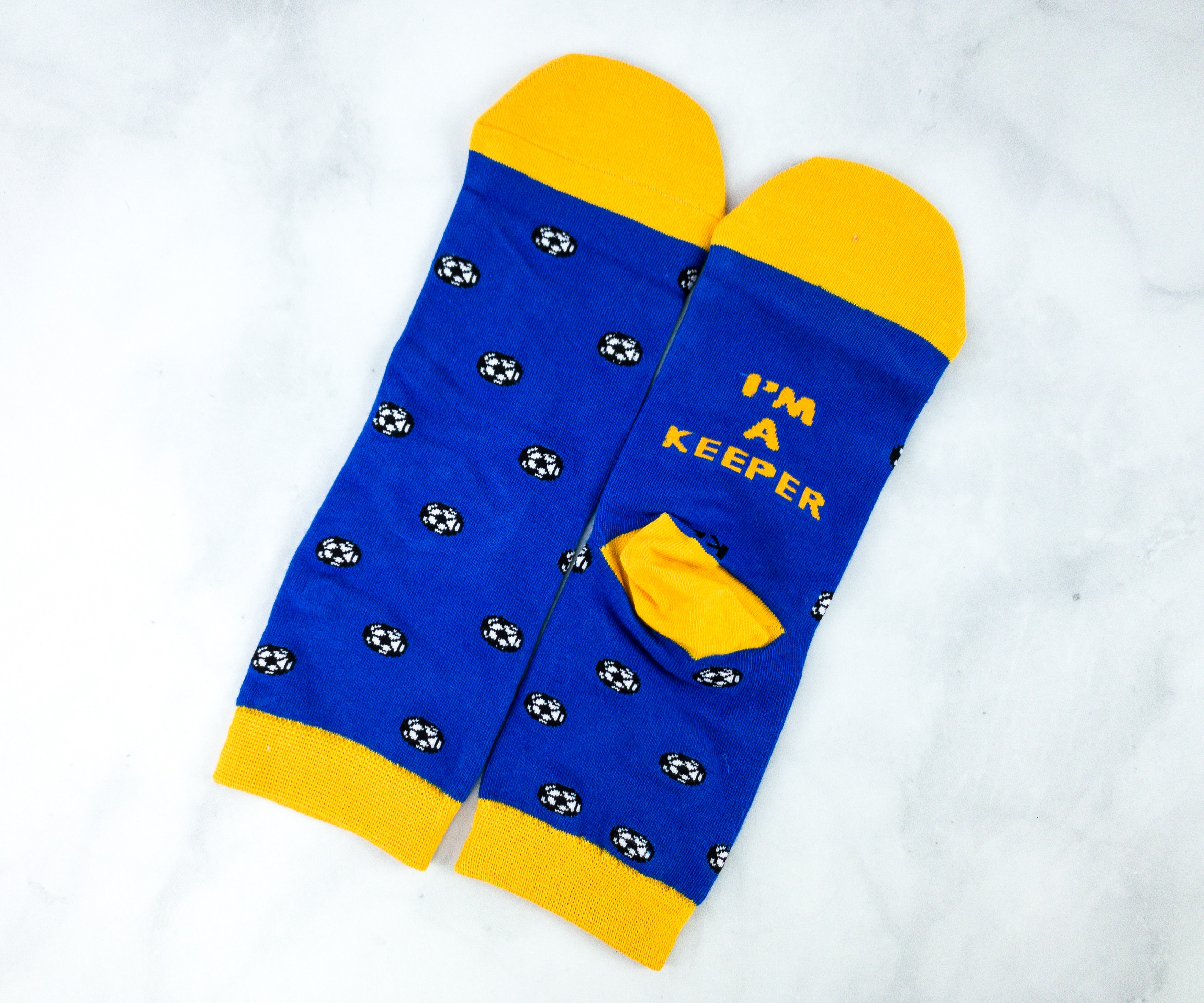 The second pair is also ankle-high cut socks! They have a blue base color with yellow cuffs, heels, and toes.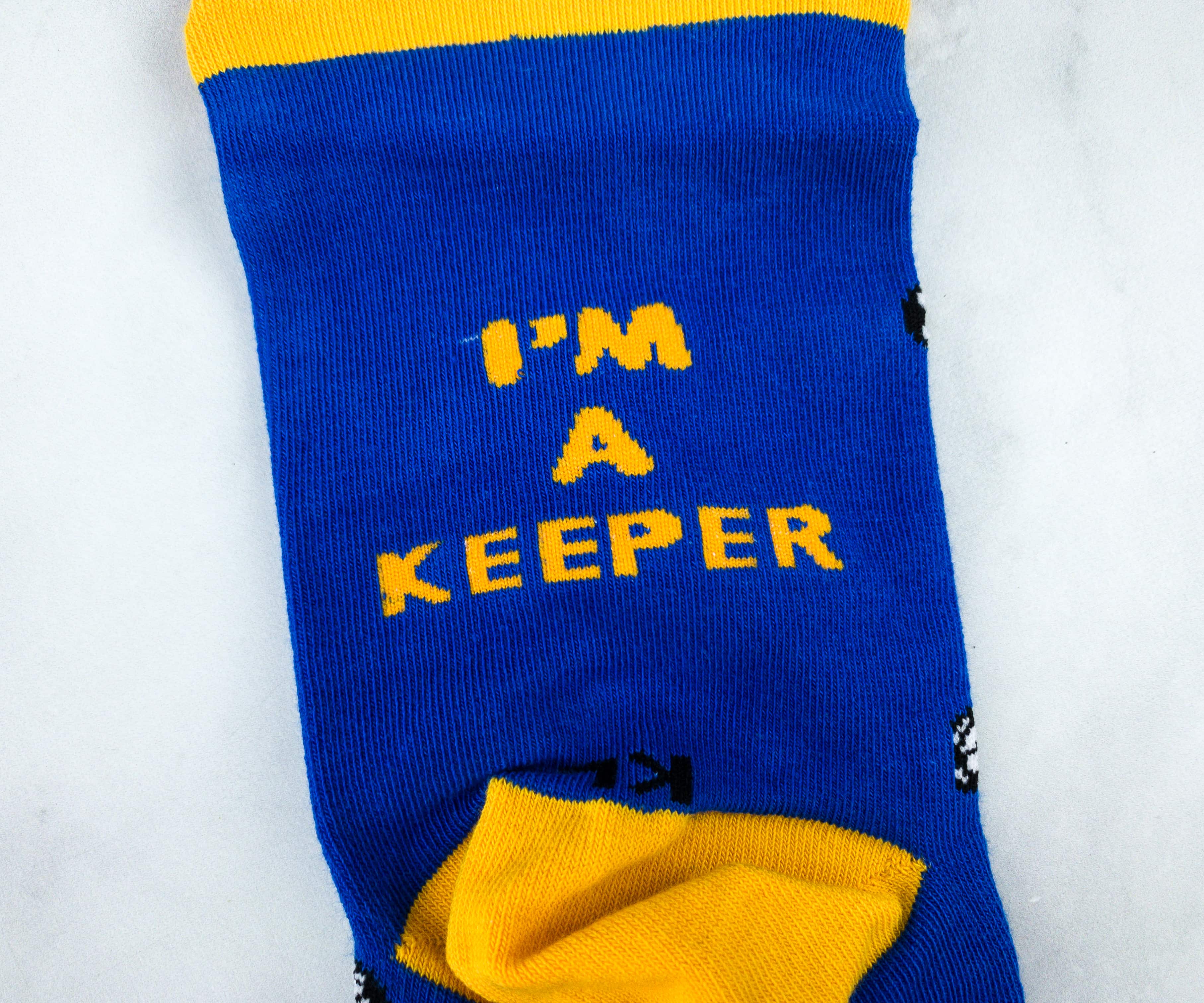 Printed on the socks' sole is a statement saying "I'm a Keeper". This refers to being the goalkeeper on a soccer team!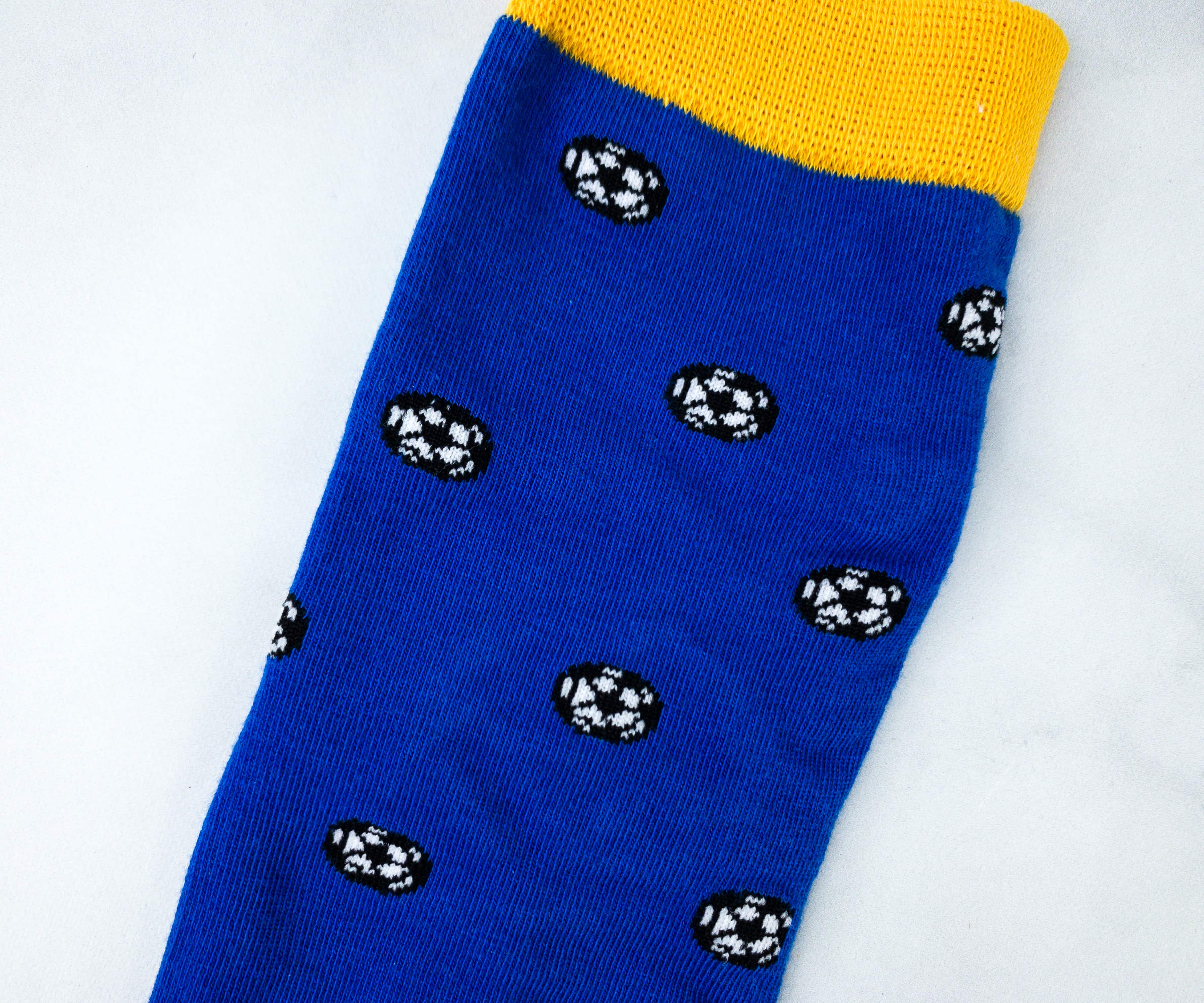 These socks also feature soccer balls all over!
Say It With A Sock always sends high-quality, soft, and comfortable socks. They have an around-the-world theme going on for this year, and this month, the socks are all about Brazil! This subscription is definitely a hit with my kids, as they love wearing fun socks and learning about different countries. It's also a great option for those who love to collect new and unique socks. For $13.99 a month, you get two pairs of socks and a whole lot of fun! There are also options for adults, in case you want to get a subscription for every member of the family!
What do you think of this month's Say It With A Sock?