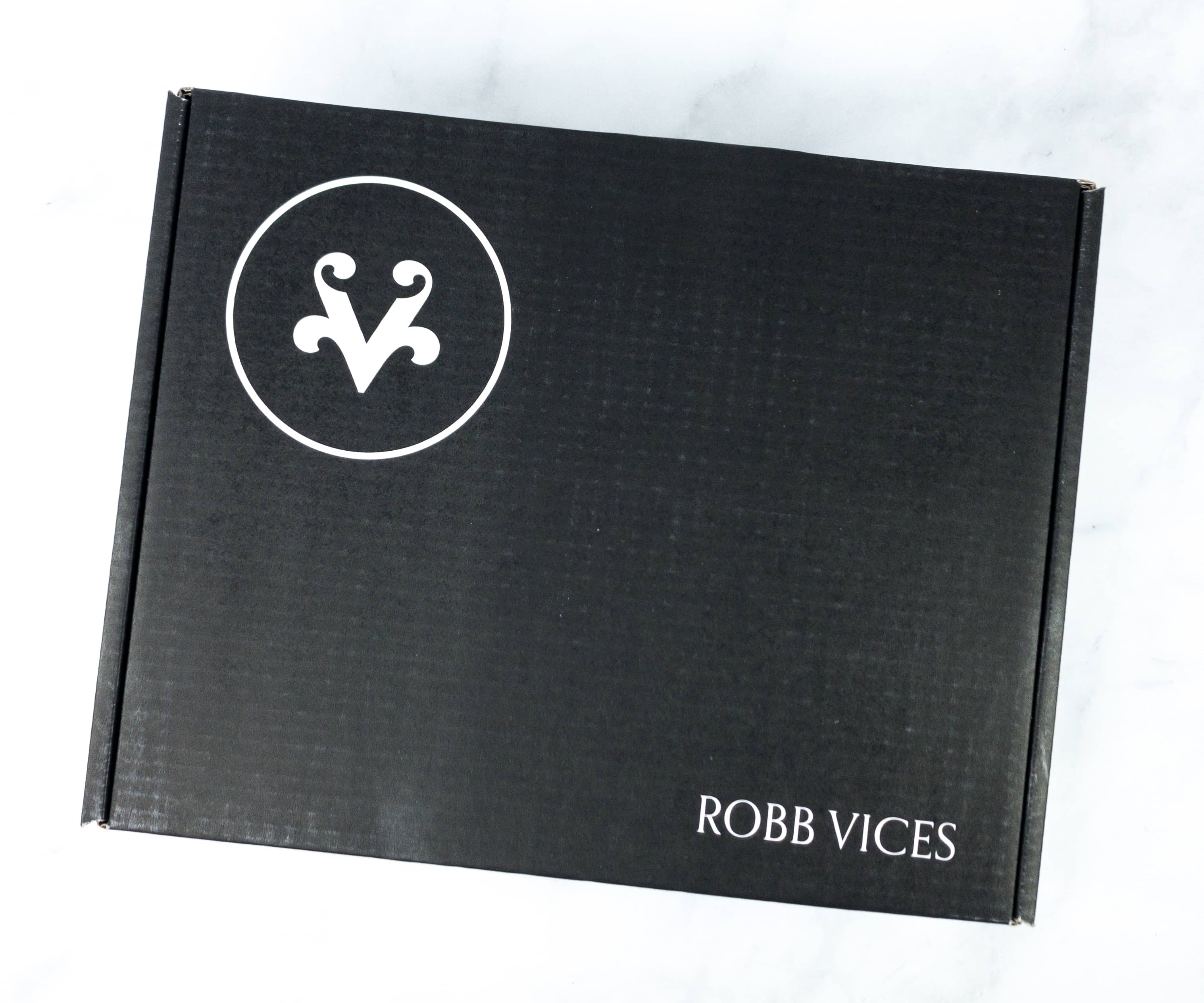 Robb Vices is a monthly luxury subscription service that delivers a collection of "storied treasures." The subscription costs $159.95 per month, and each box comes with a collection of incredible products and experiences that have been curated for your enjoyment.
DEAL: Use code TEQUILA50 – GET $50 OFF your first kit! Start by May 31st and receive the El Tequileño Edition shown here.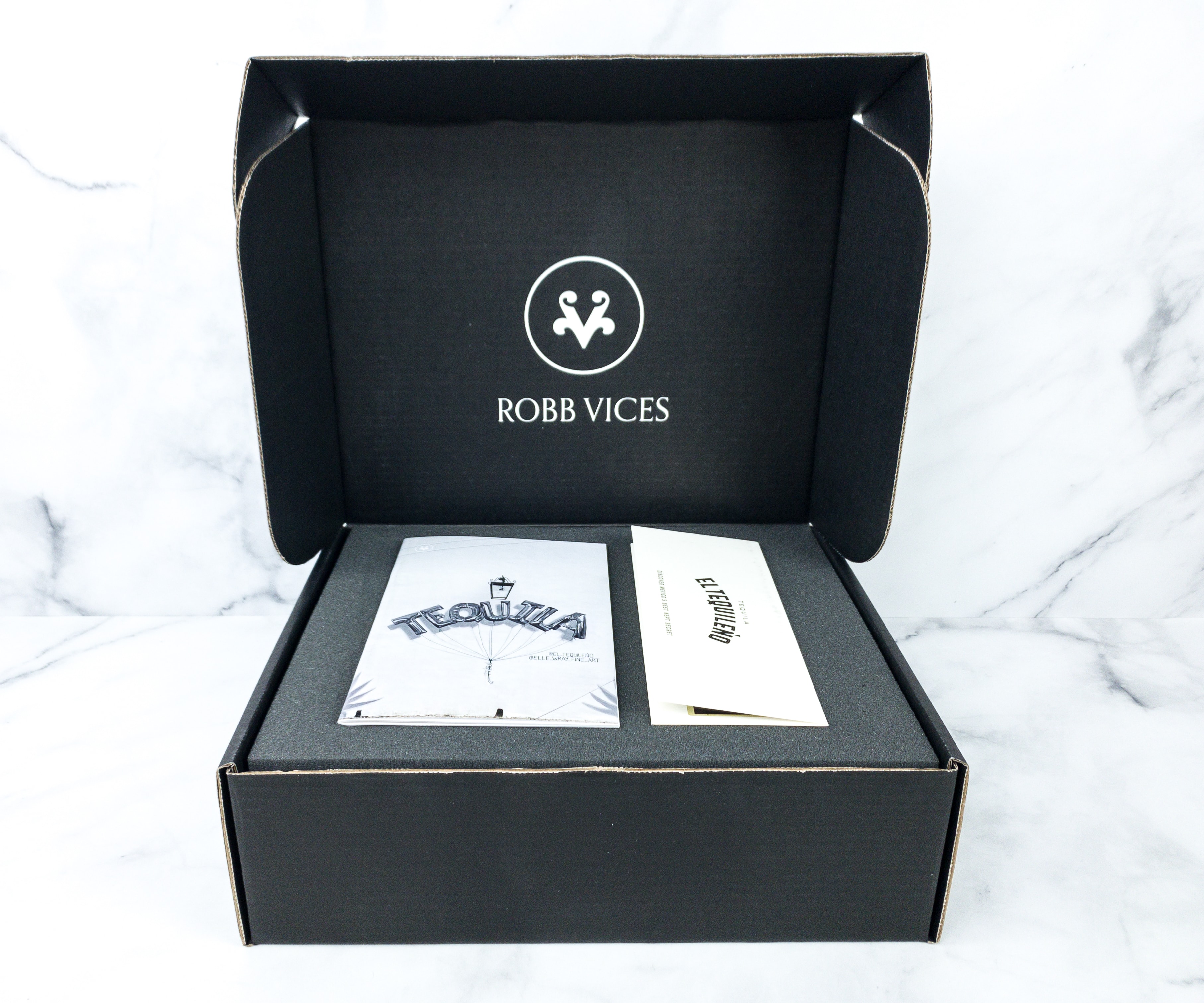 All the items are curated in a thick customized carton case with the Robb Vices booklet on top.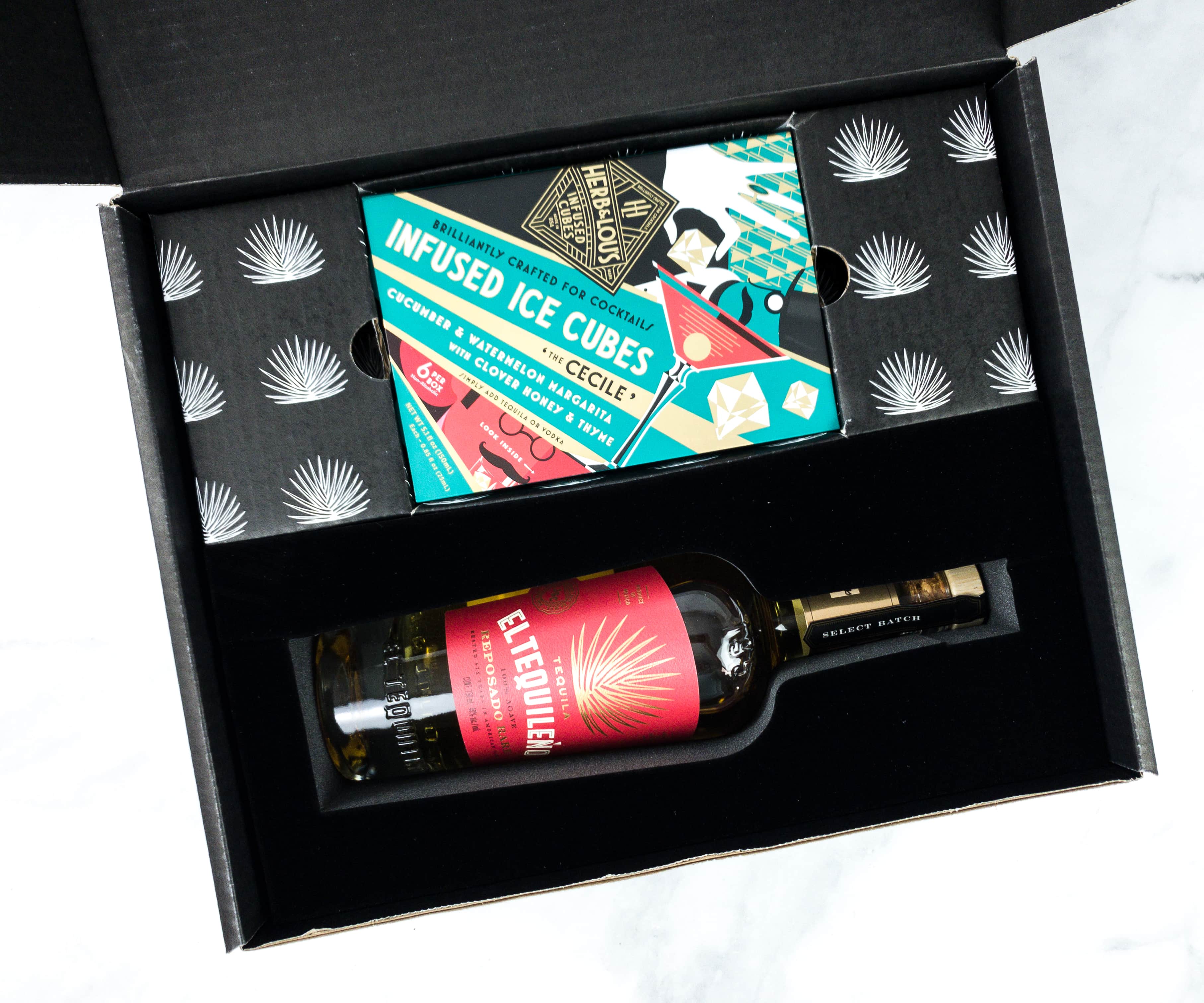 Each item is carefully cradled in a custom-fitted foam case which serves as a protection to make sure that all of them arrive in their best condition.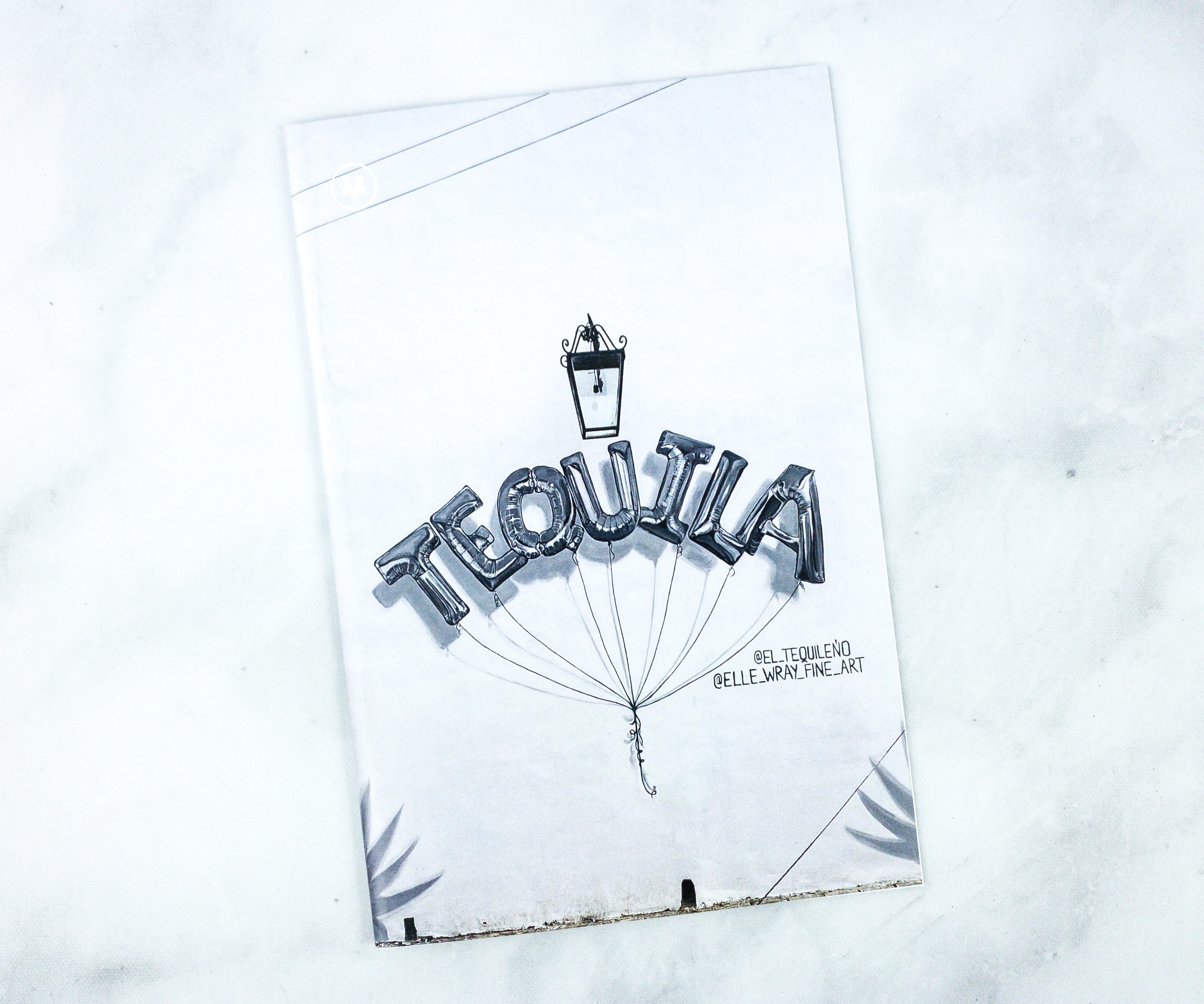 The story of the premium products is told through this novella-sized booklet with a multi-page featurette on each selection.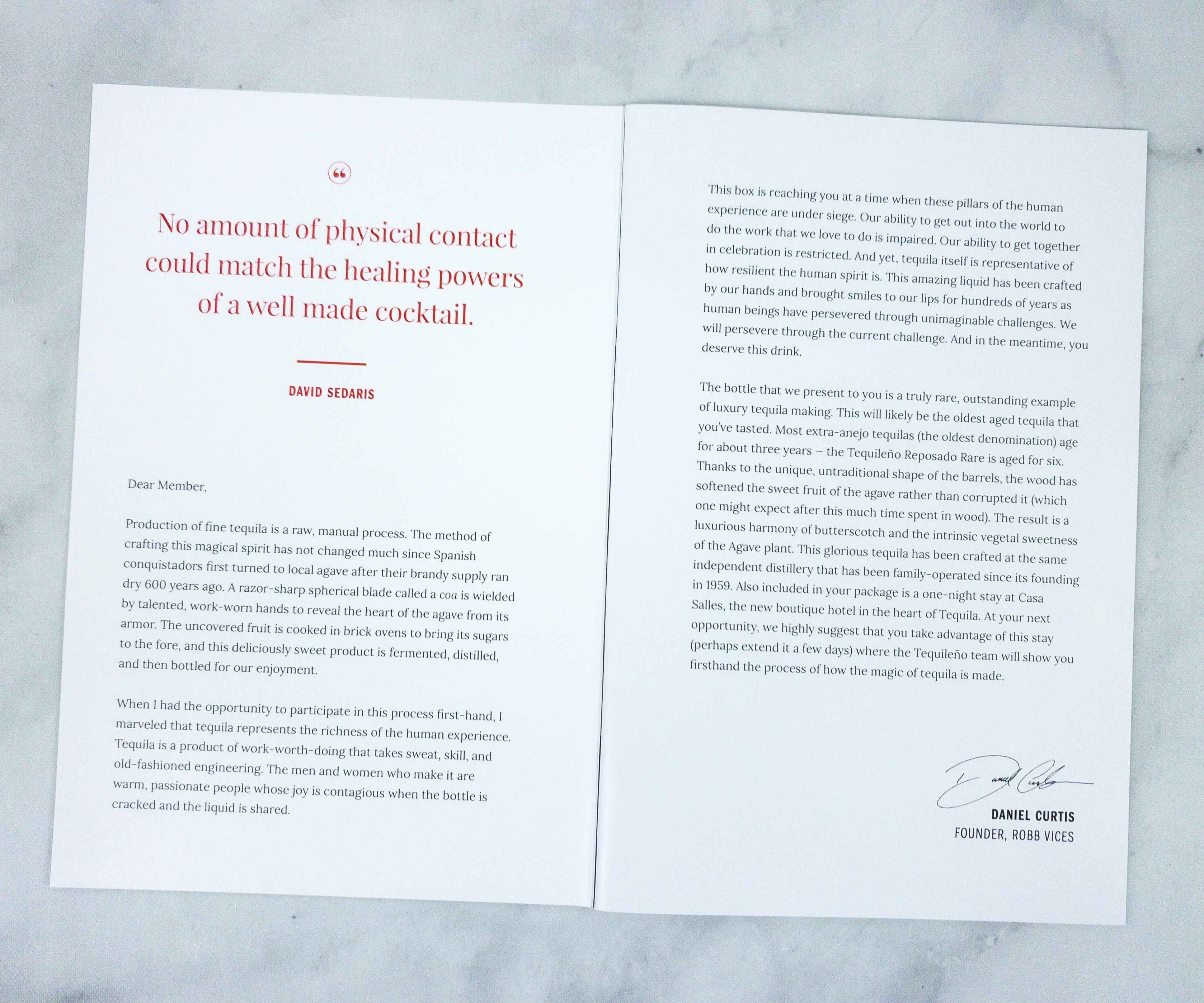 Featured on this part of the booklet is a full-page message from Daniel Curtis, the founder of Robb Vices.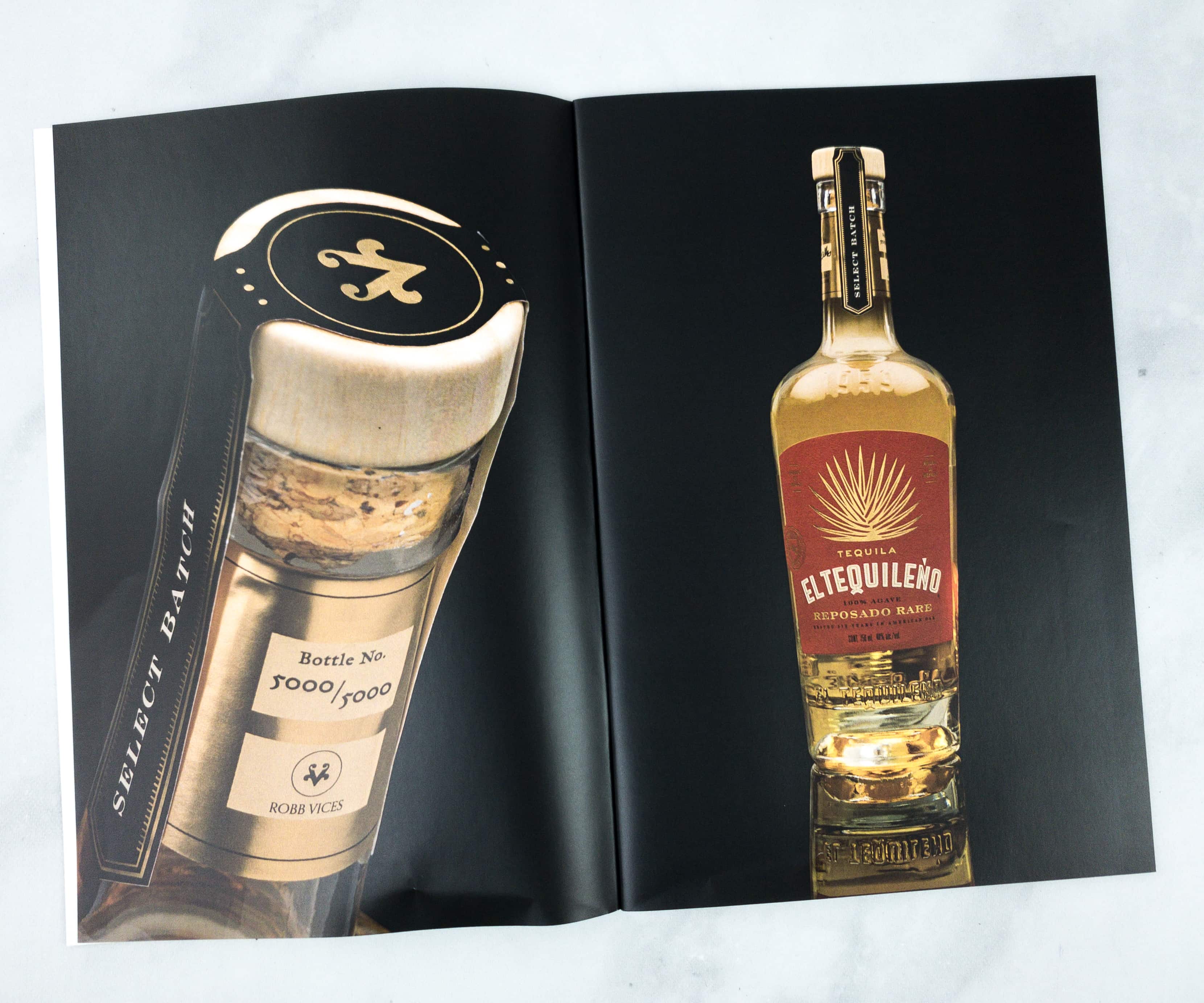 As always, the booklet includes high-quality photos relating to the product. Here, we get a glimpse of this exclusive bottle of El Tequileño 100% agave Reposado Rare.
Another feature in the booklet is about the different choices of tequila drinks from the famous Tequila Country!
They even featured some of the coolest restaurants in Guatemala!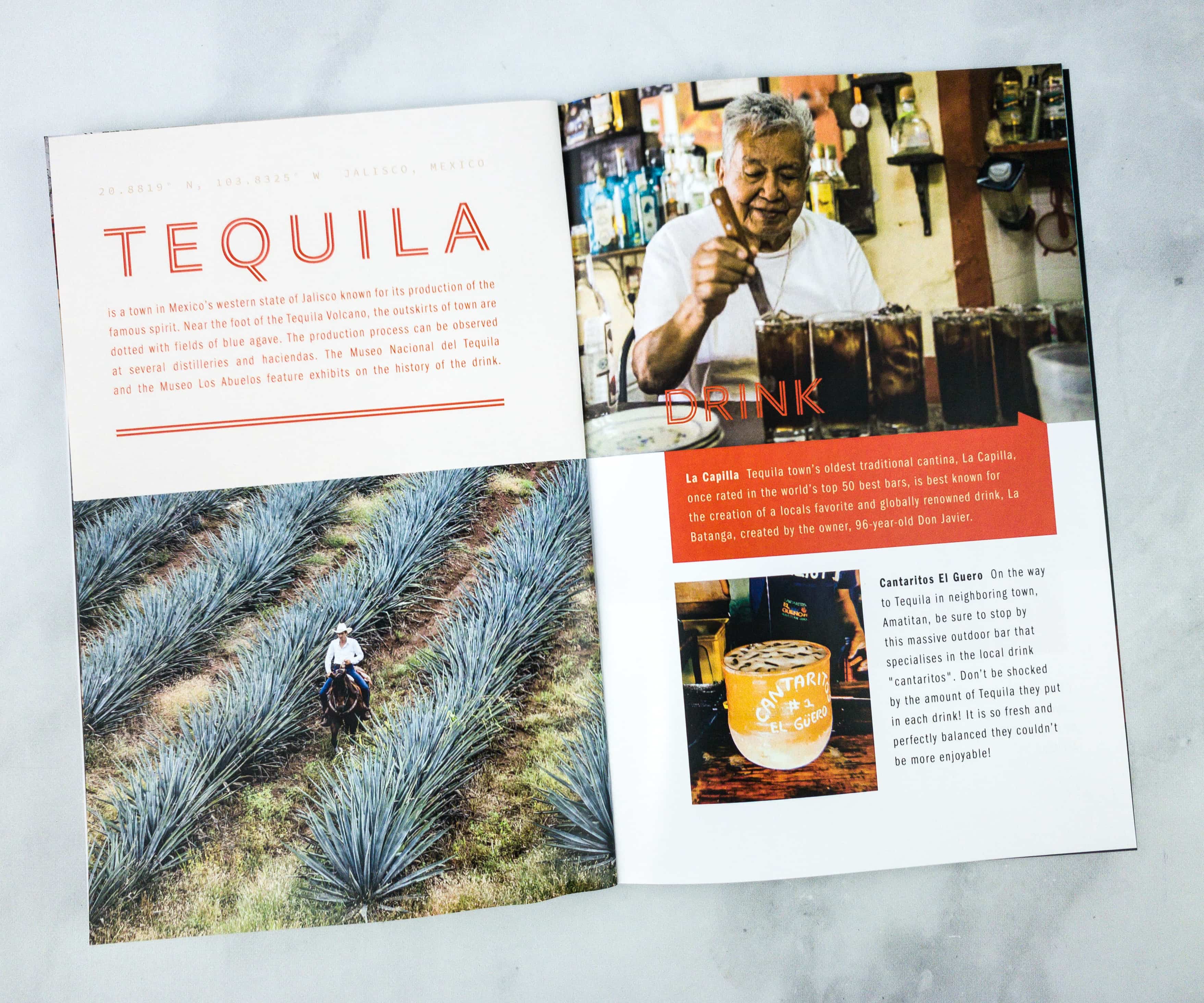 Tequila. is a town in Mexico's western state of Jalisco known for its production of the famous spirit. Near the foot of the Tequila Volcano, the outskirts of town are dotted with fields of blue agave. The production process can be observed at several distilleries and haciendas. The Museo Nacional del Tequila and the Museo Los Abuelos feature exhibits on the history of the drink.
According to the booklet, while in Tequila country, you can also try eating some Tacos and do some archeological exploration in Guachimontones.
The back of the booklet always lists the brands that contributed items to the box.
Everything in my May 2020 box!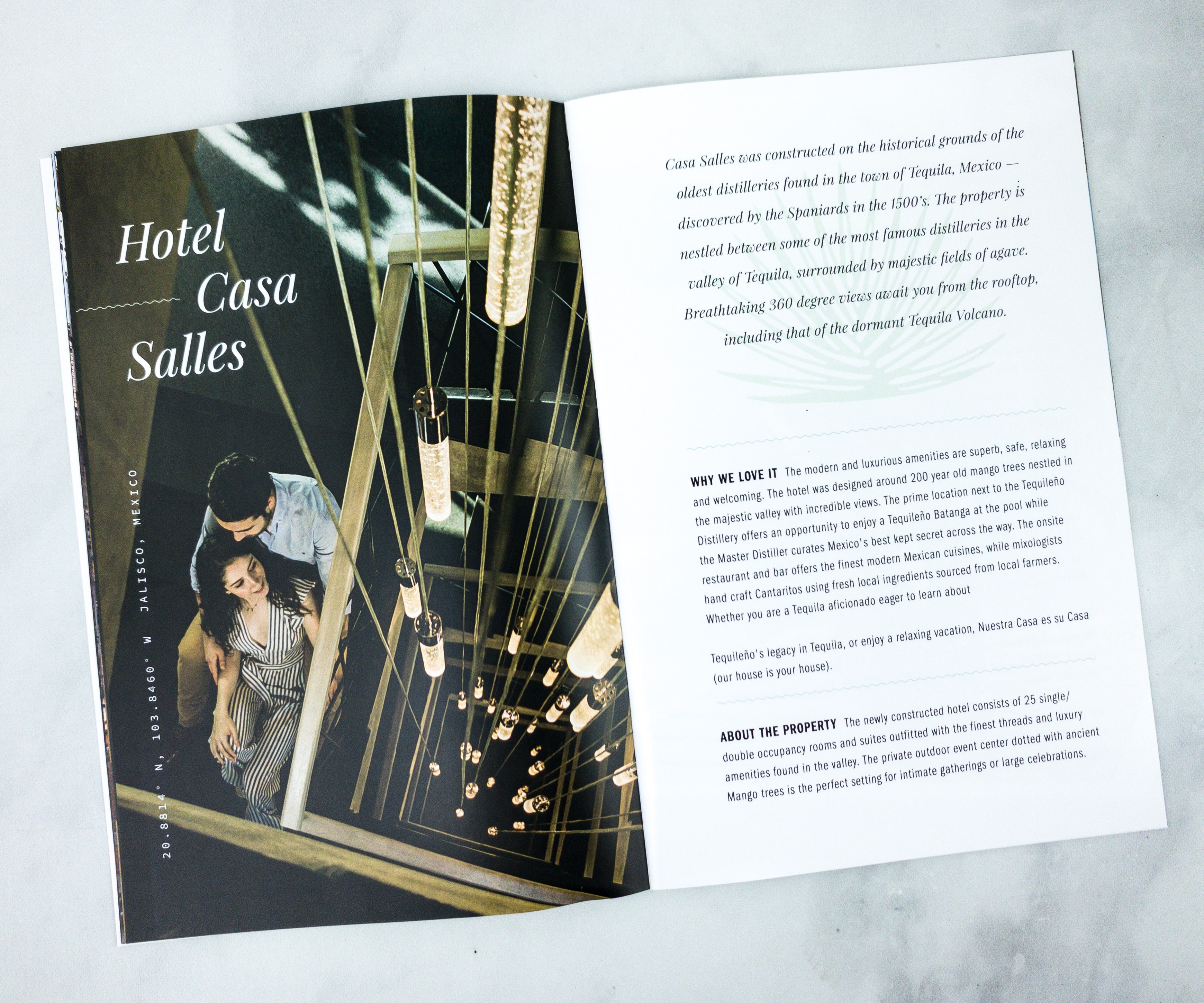 This part of the booklet features Hotel Casa Salles. It's a unique hotel that was built on the historical grounds of the oldest distilleries found in the town of Tequila, Mexico. This hotel features 360-degree views from the rooftop, where you can even see the famous Tequila volcano.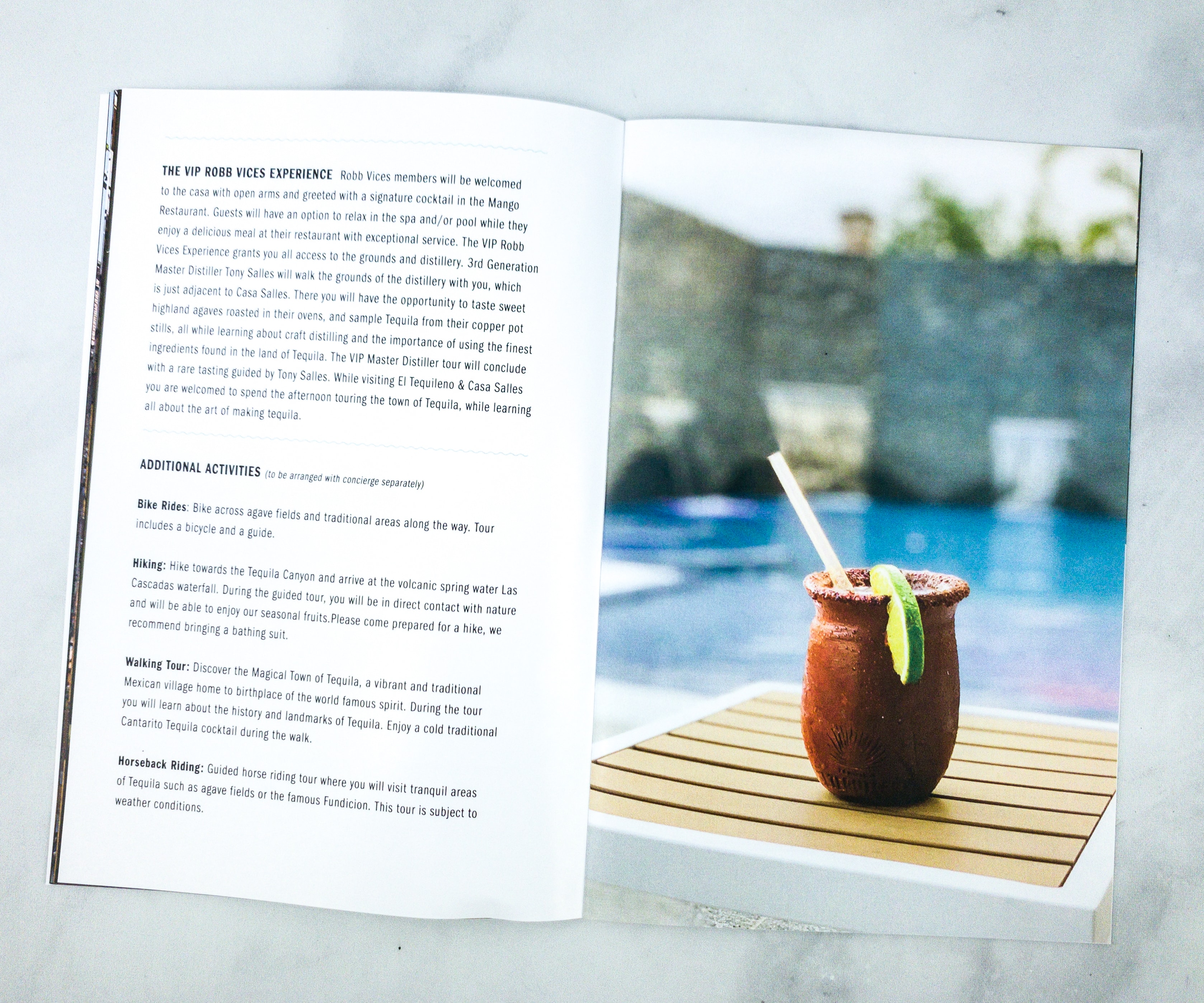 Robb Vices members can experience this beautiful hotel with some exclusive freebies and special treatment, which includes a signature cocktail in the Mango Restaurant. They also grant members VIP access to the grounds and distillery where you'll get a chance to have a rare tasting experience guided by Tony Salles.
This box includes an actual ticket that you can use to claim a Robb Vices VIP experience at Casa Salles.
The ticket is enclosed in a card.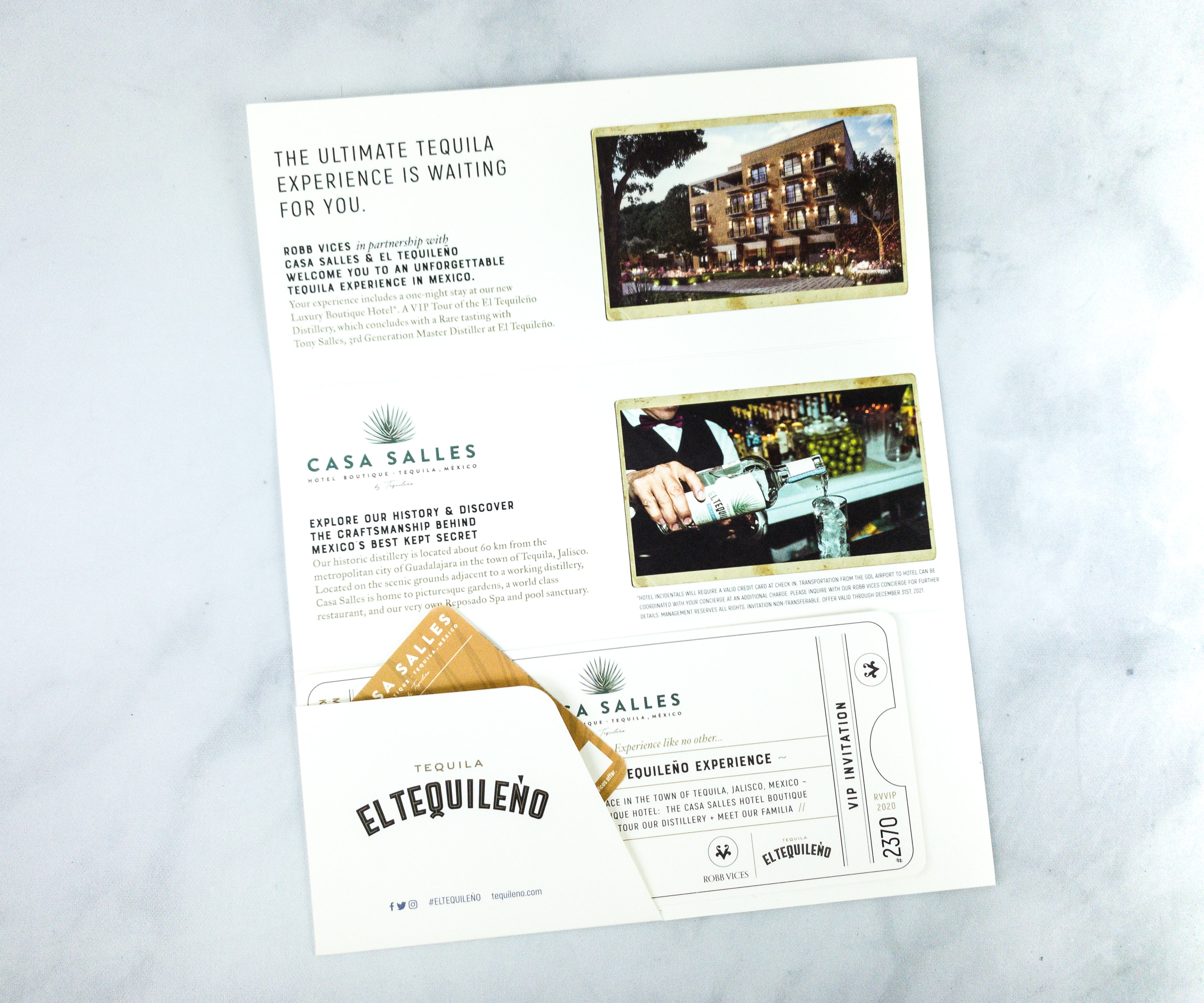 Here's the ticket! Other things you need to know about the VIP experience is printed on the card.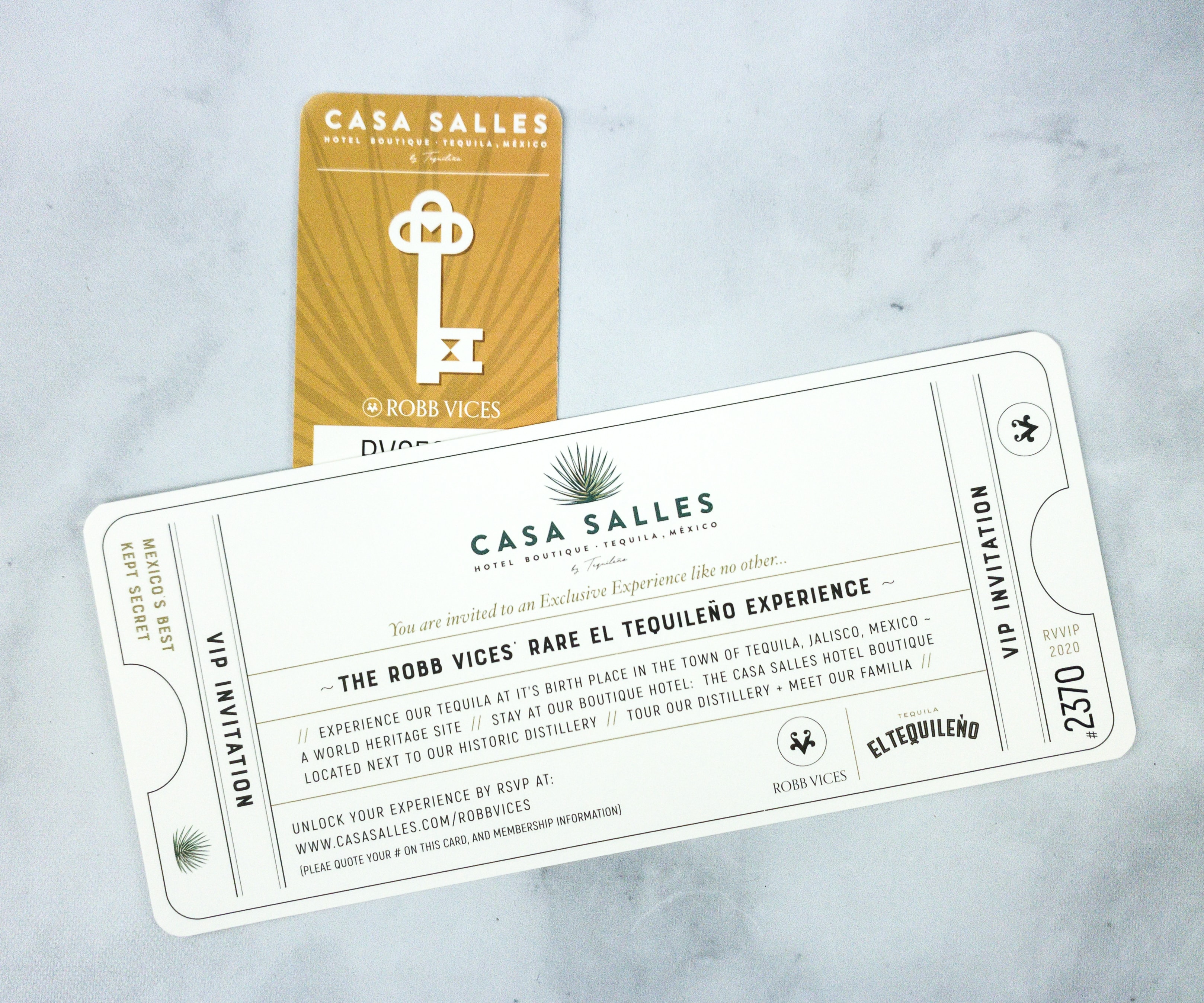 They also provided the link on how to unlock the experience by RSVP. I really doubt that I'll be able to redeem this offer!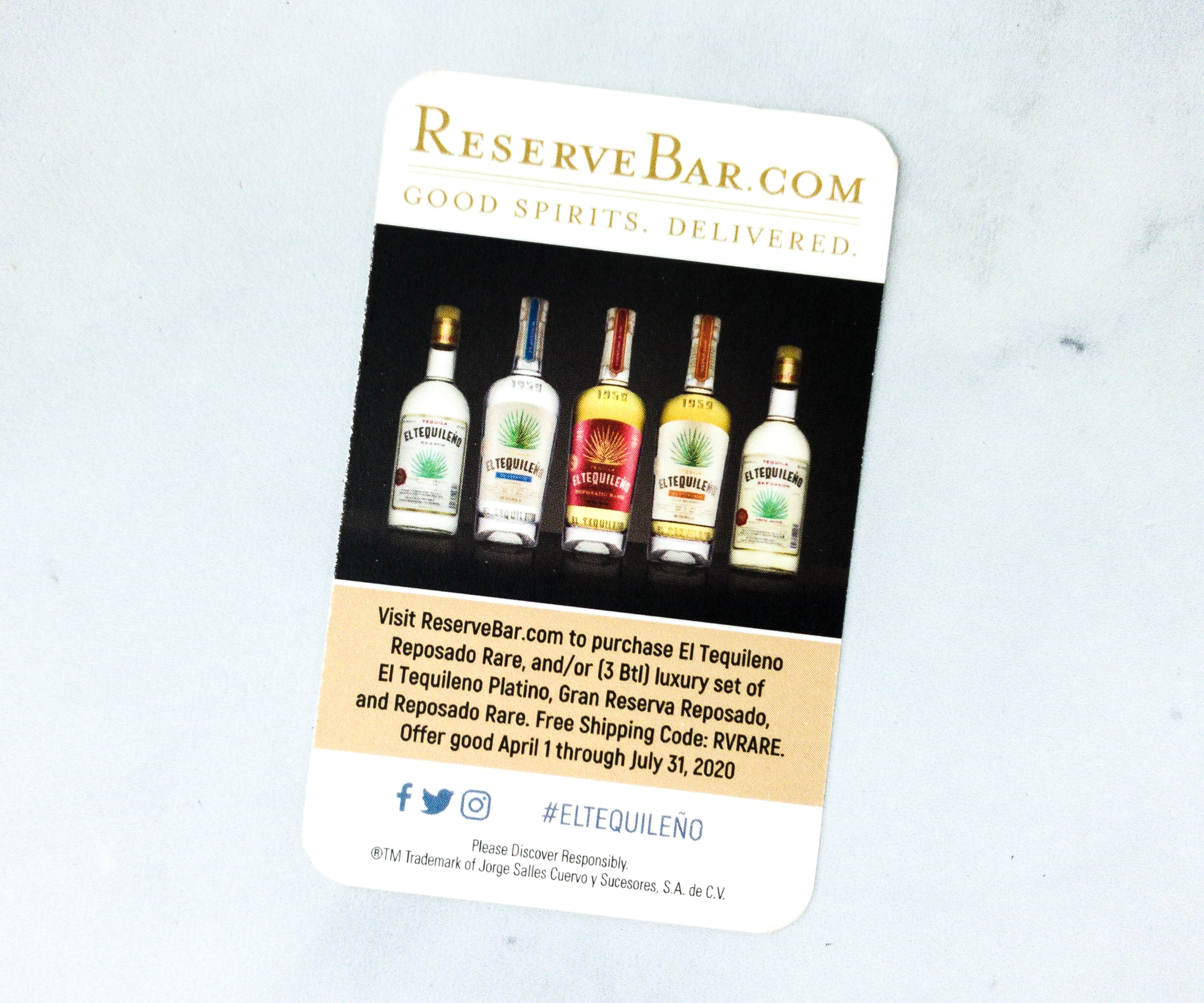 There's another card featuring a coupon code for free shipping when you purchase El Tequileno Reposado Rare or a luxury set of El Tequileno Platano, Gran Reserva Reposado, or Reposado Rare from Reserve Bar.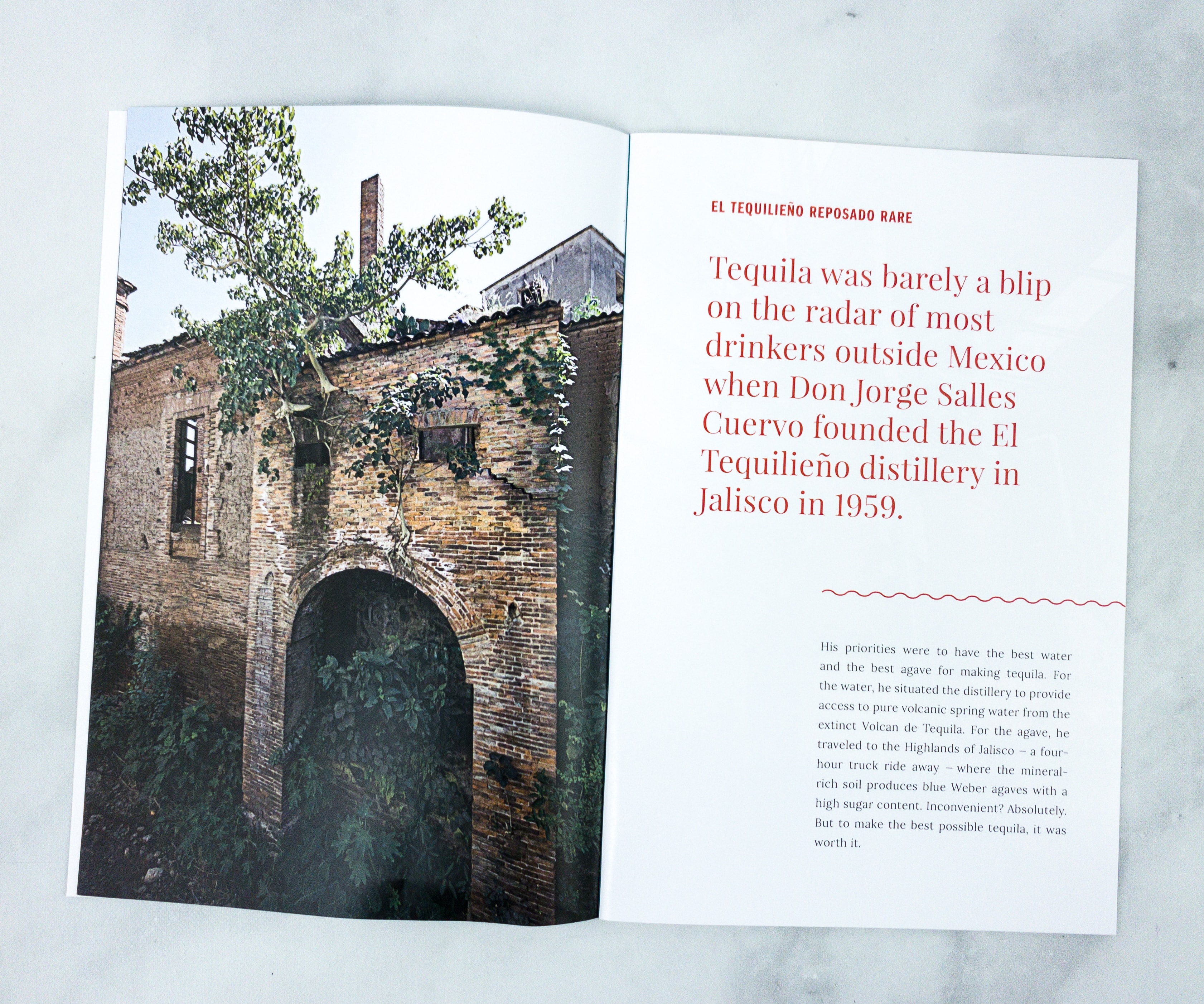 EL TEQUILIEÑO REPOSADO RARE. Tequila was barely a blip on the radar of most drinkers outside Mexico when Don Jorge Salles Cuervo Founded the El Tequilieño distillery in Jalisco in 1959.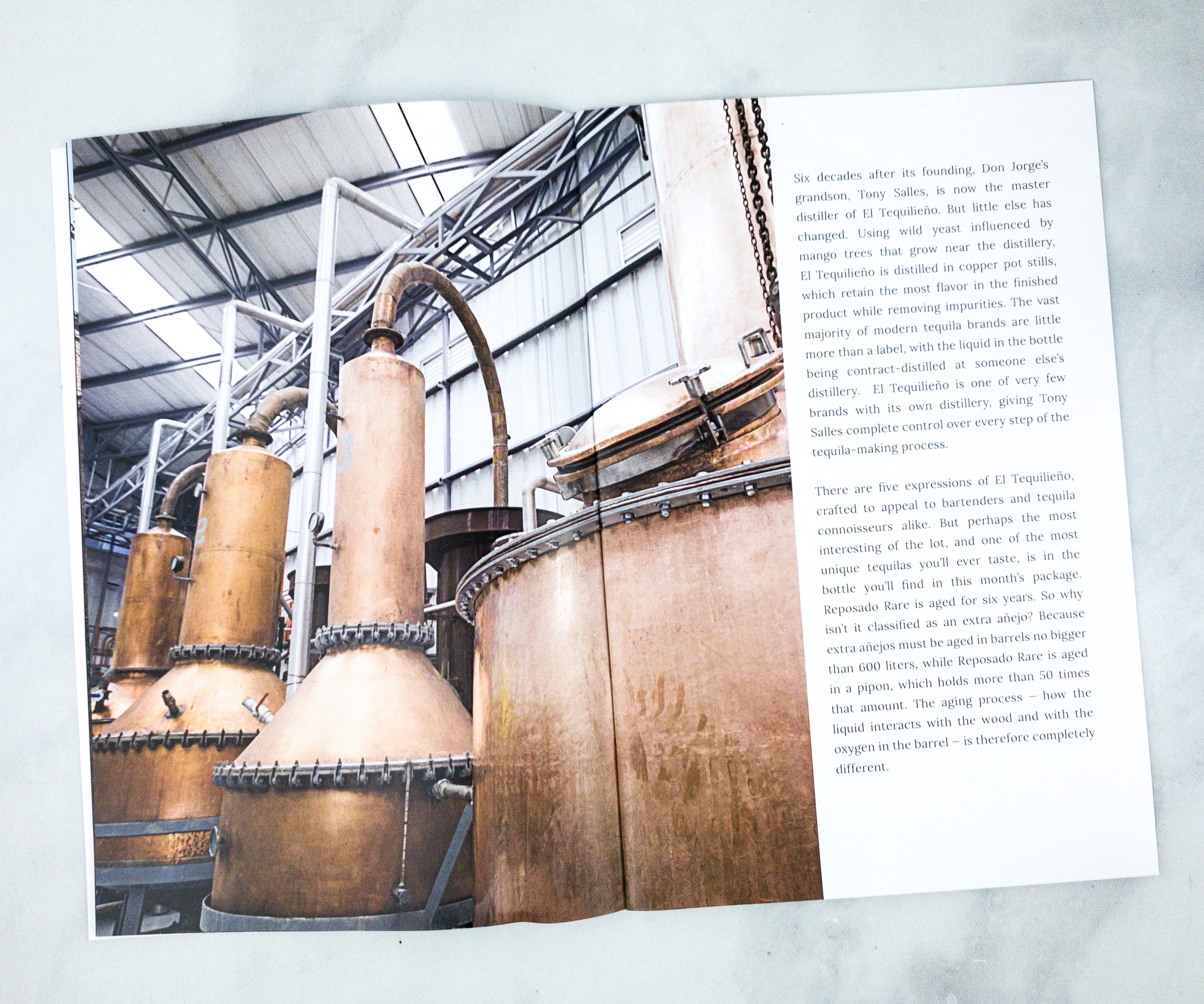 There's a long introduction about this month's featured item, the El TequilieñoTequila. It's basically about the unique procedure used to cultivate their tequila.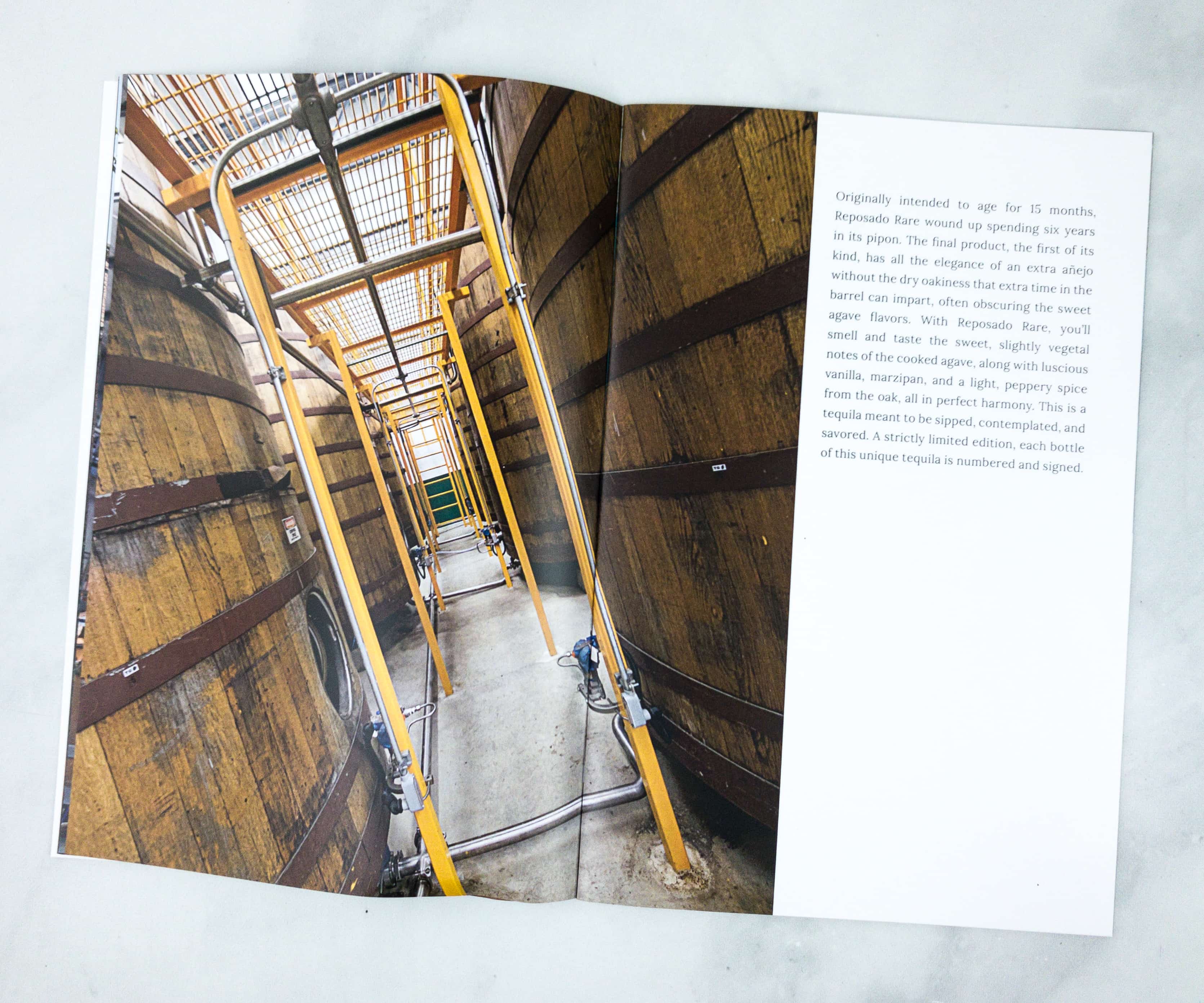 One of the features that make this drink stand out against any other tequila is that it was aged in a pipon, which holds more than 50 times the regular.  the aging process provides more interaction with the wood and with the oxygen in the barrel.
El Tequileño Tequila. This tequila was extensively aged for 6 years and 4 months in a large pipon American Oak Barrel.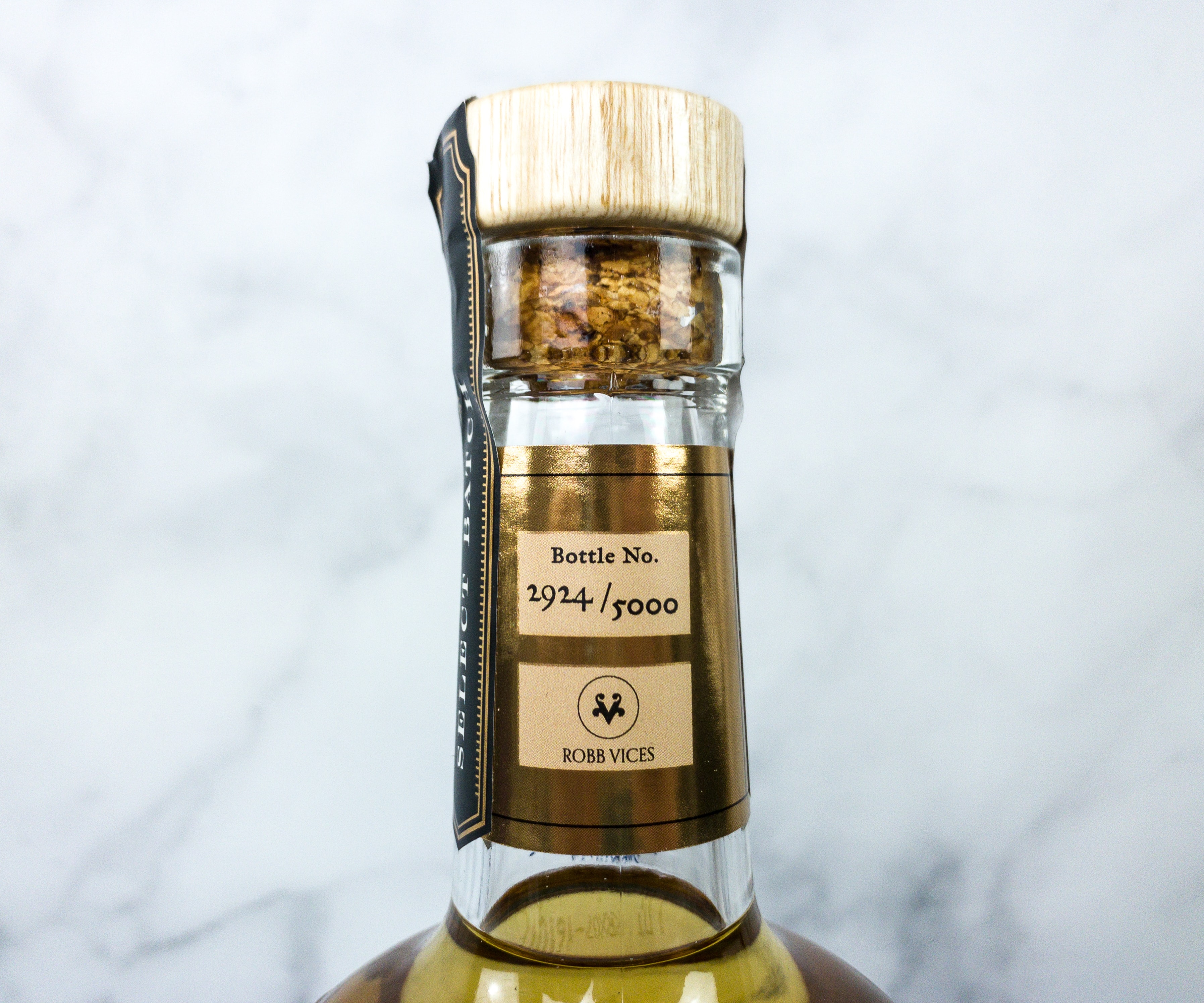 Each bottle is individually numbered, and we got the 2,924th bottle out of the 5,000 made.
Featured on the other side of the neck is the signature of the El Tequileño's master distiller, Antonio Salles!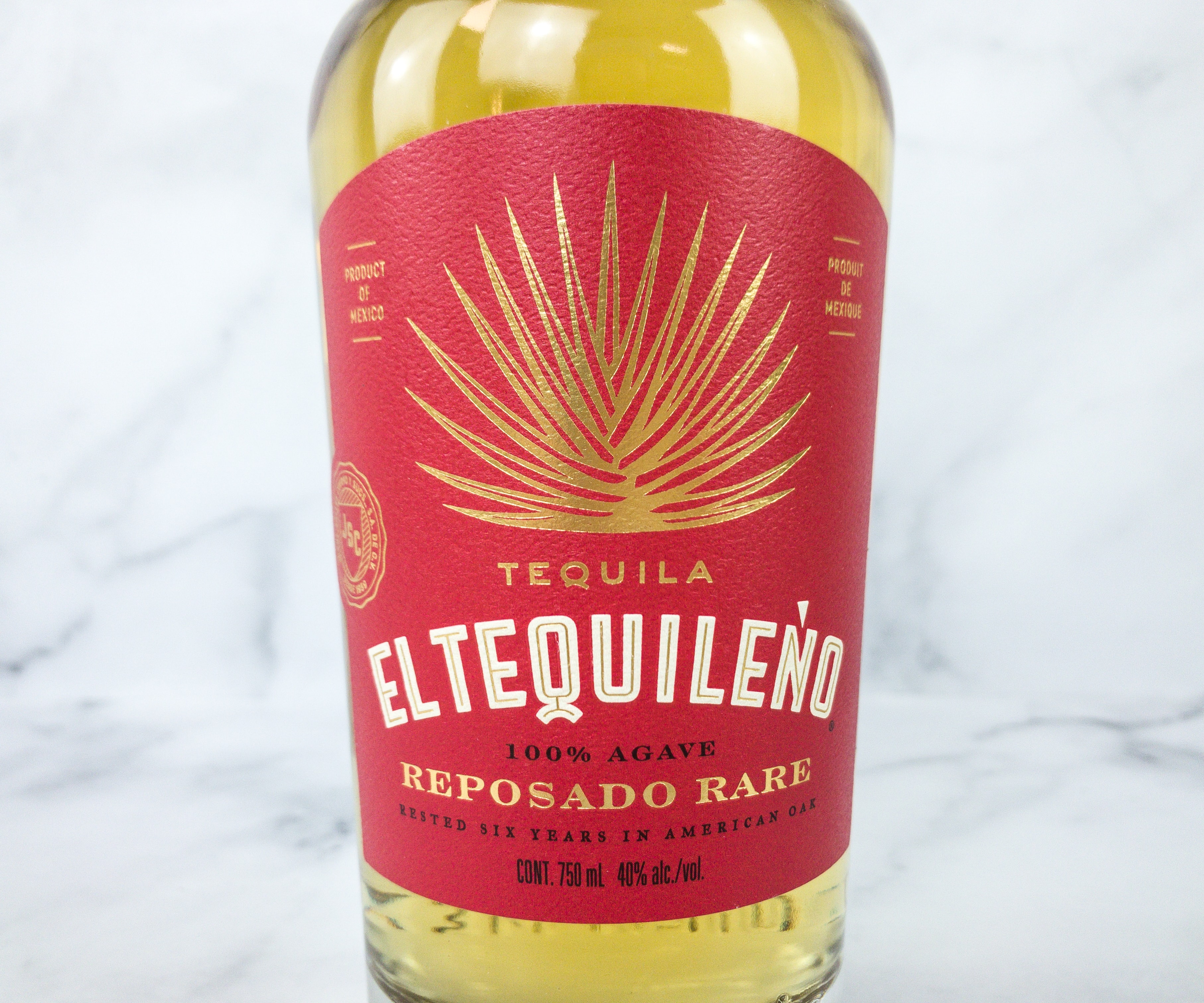 This tequila opens with strong notes of vanilla, honey, and cooked agave. There's also a hint of luscious marzipan and some spice.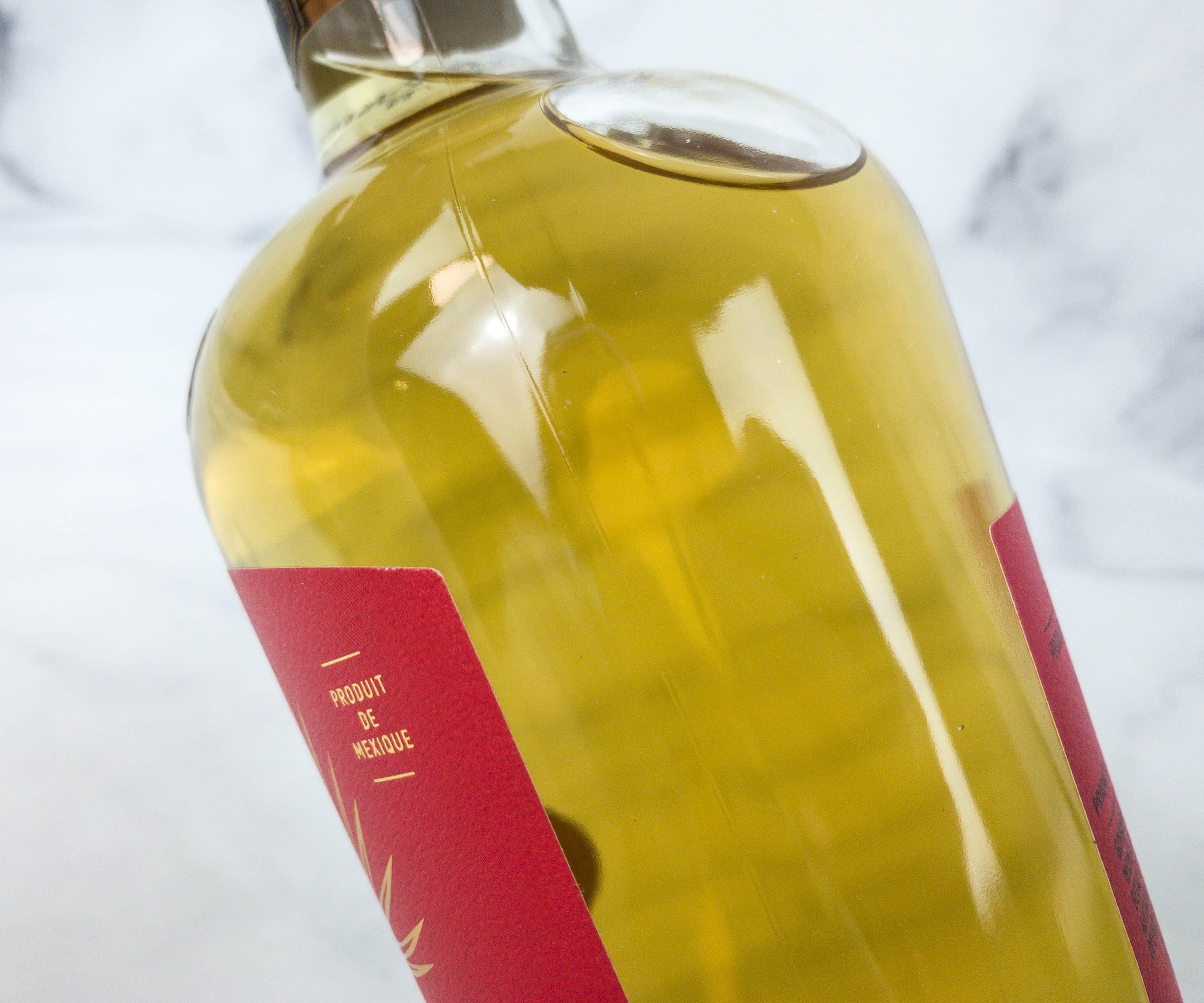 Look at that beautiful golden color! It's an amazing tequila, and I also love its rich complexity and noteworthy depth and character.
Herb & Lou's Infused Ice Cubes ($11.99) Perfect for making cocktails at home, we got instant cocktail mixers in cubes!
There are 6 cubes per box and they are ideal for adding tequila or vodka.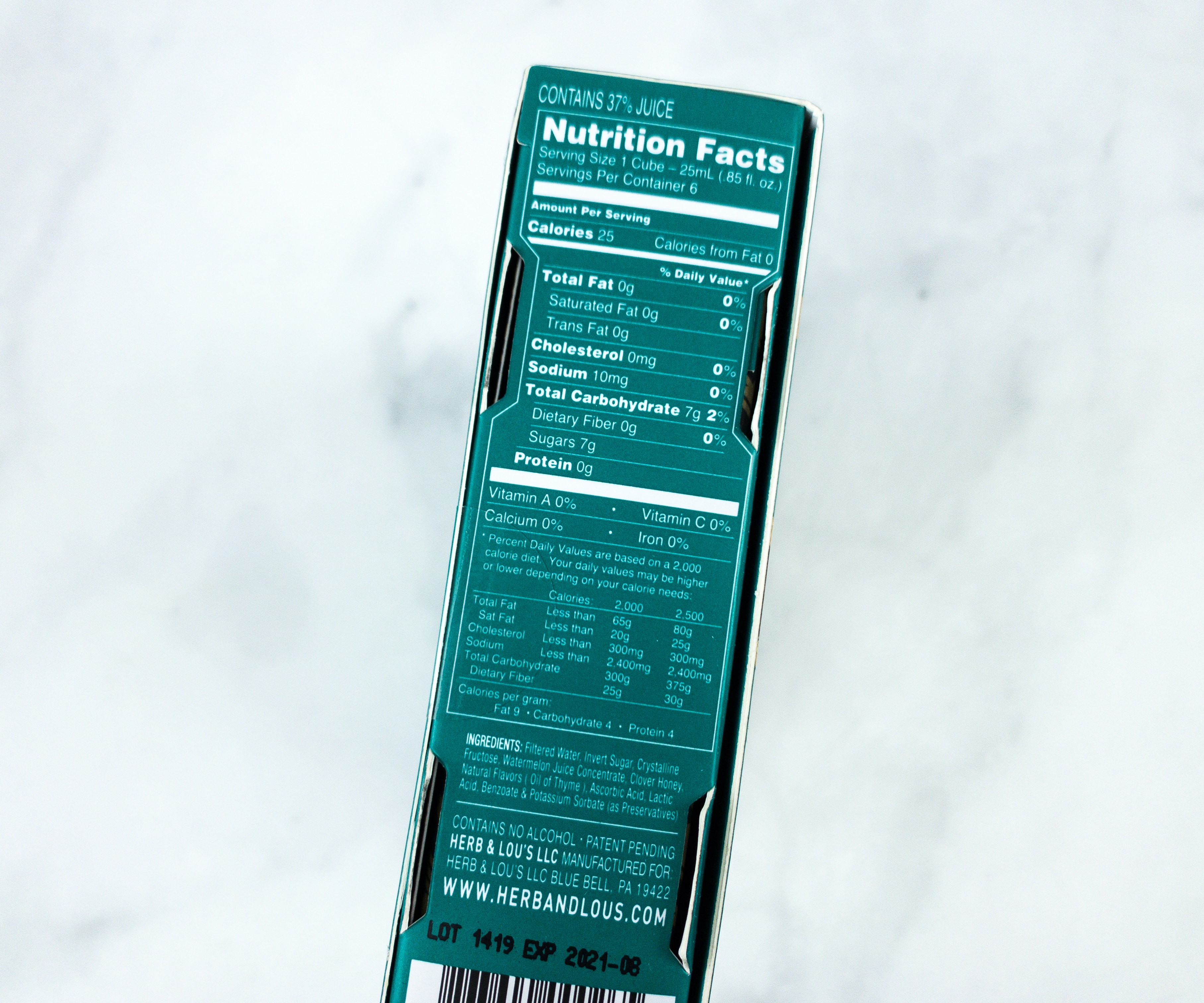 We received the Cucumber & Watermelon variant. It also has notes of clover honey and thyme. So springy and delicious!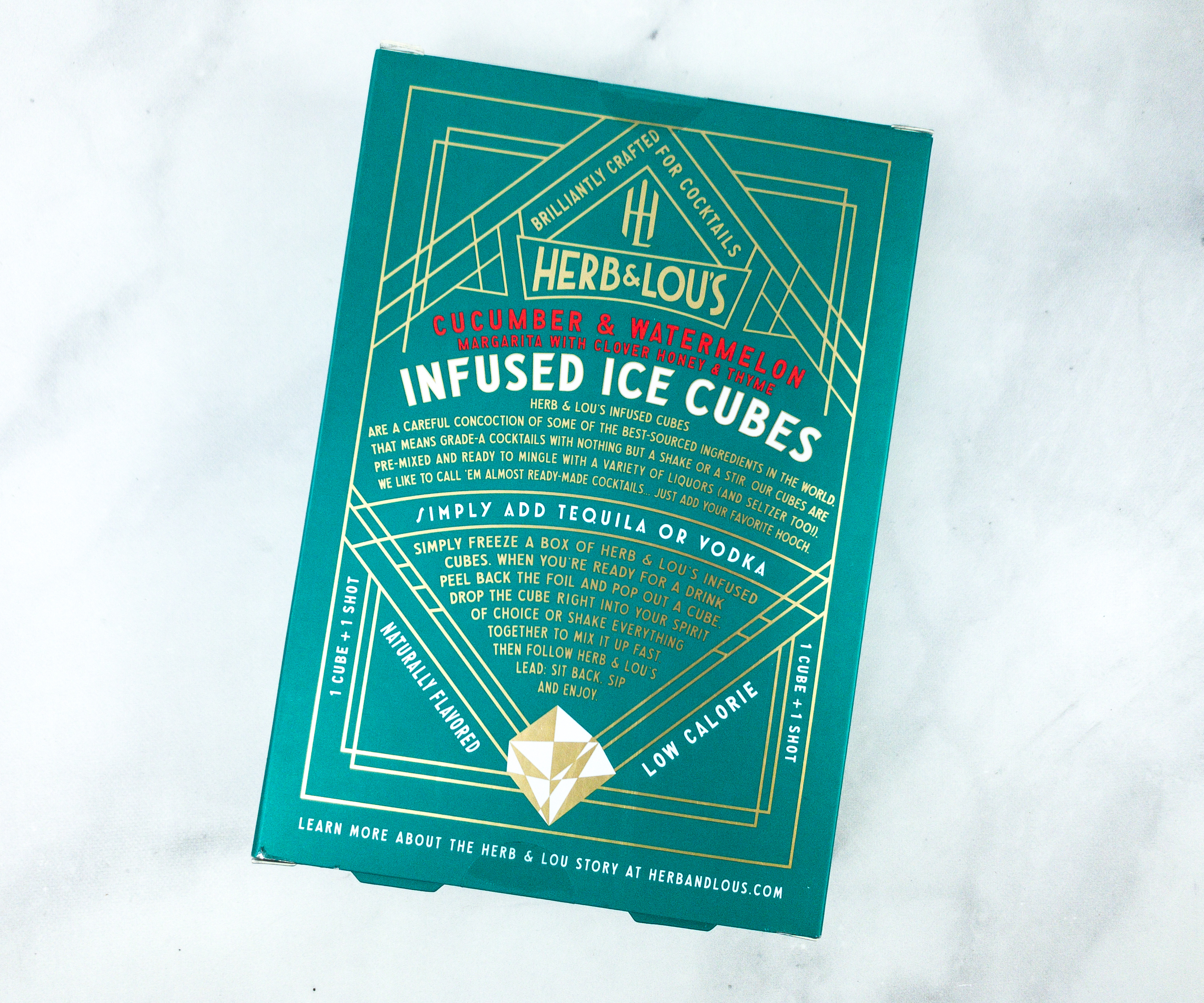 These cocktail mixers are alcohol-free, naturally-flavored, and low-calorie!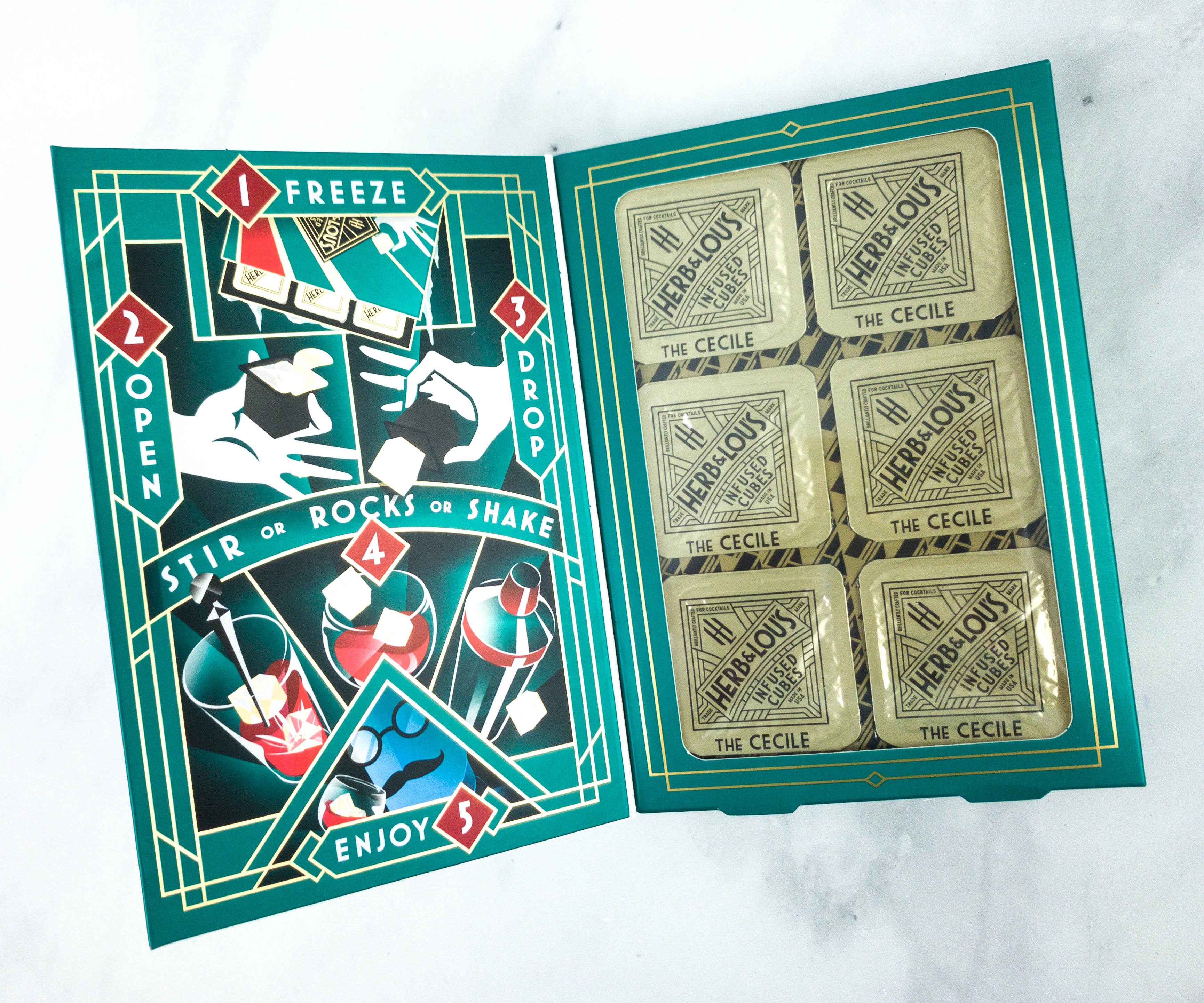 To use these cubes, you need to freeze them first!
Each cube is individually packaged in a packet! You can freeze them together all at once or just one at a time, totally up to you.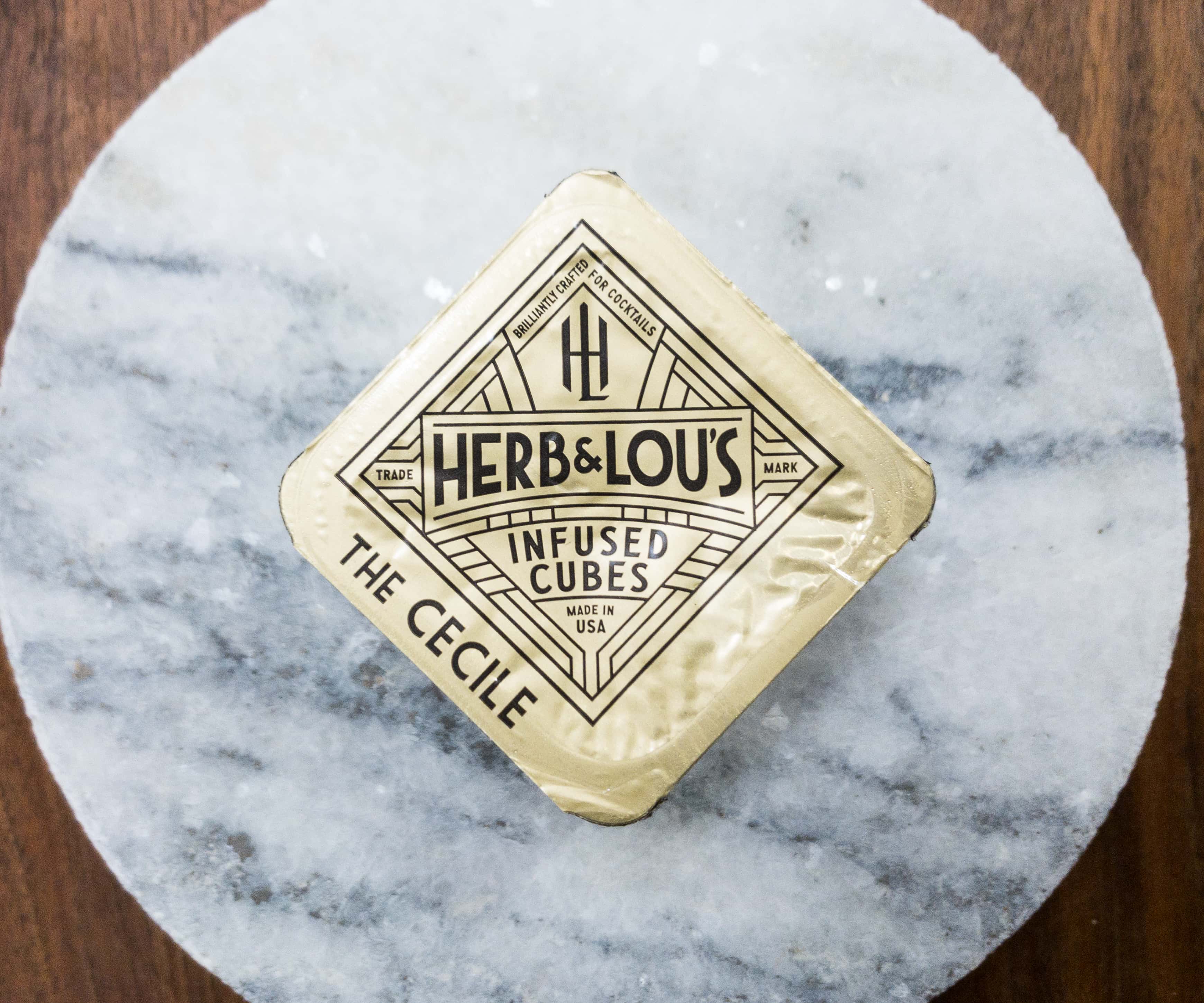 Of course, we had to try it right away!
Here's how the cube looks like when frozen solid!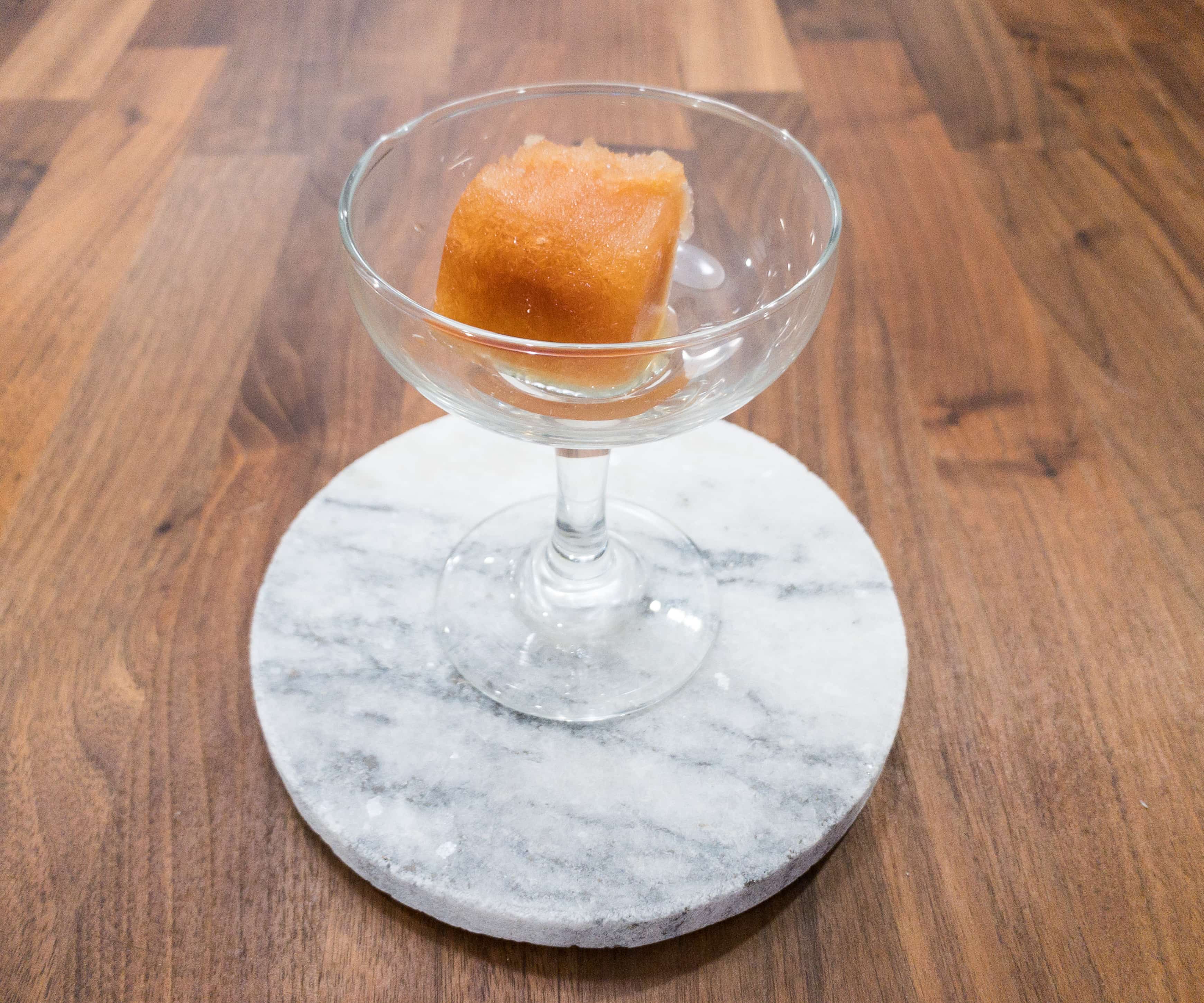 To prepare, just drop the ice cube in wine glass and then pour a shot of tequila or vodka.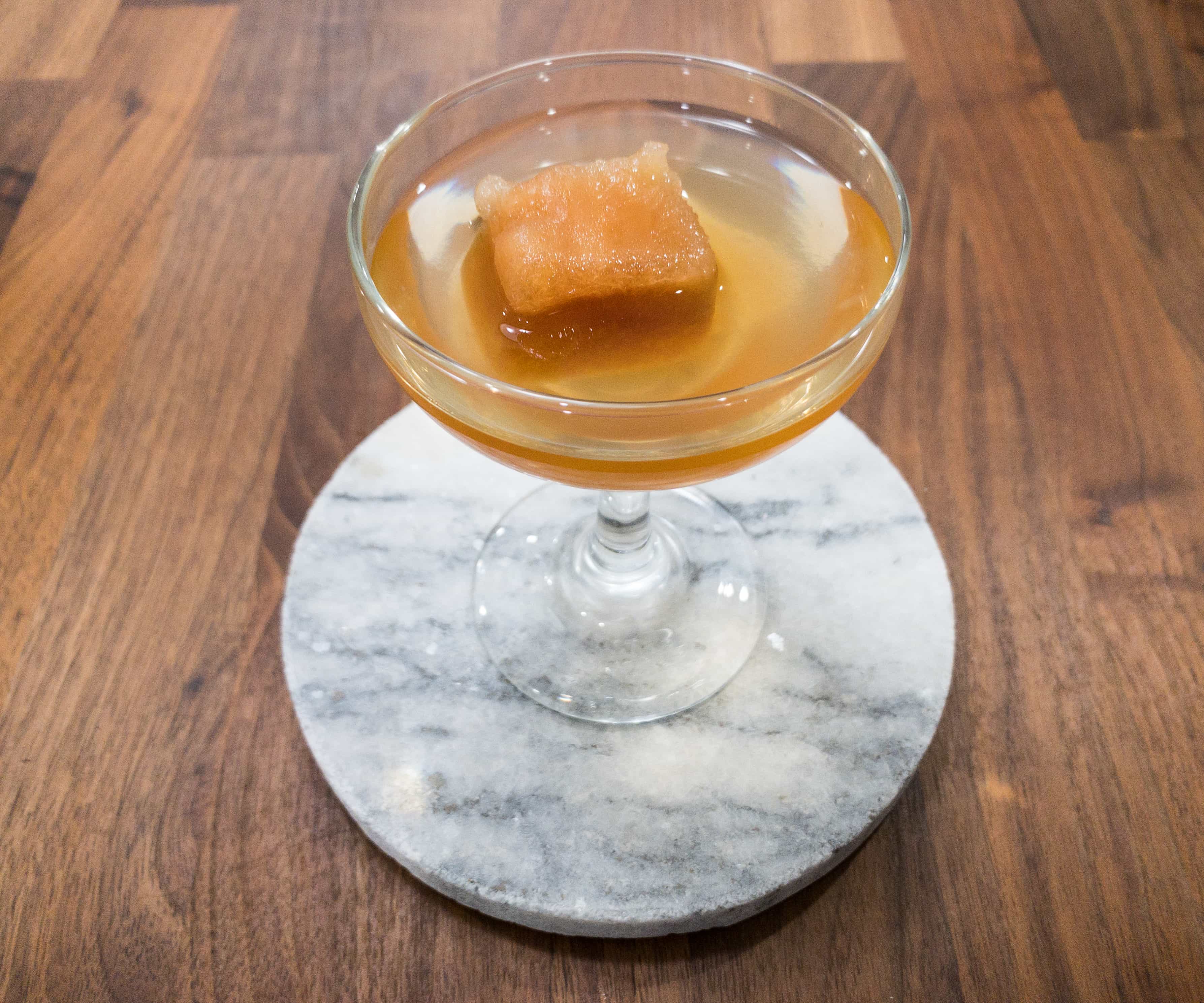 We mixed it with the Reposado Rare tequila included in this box!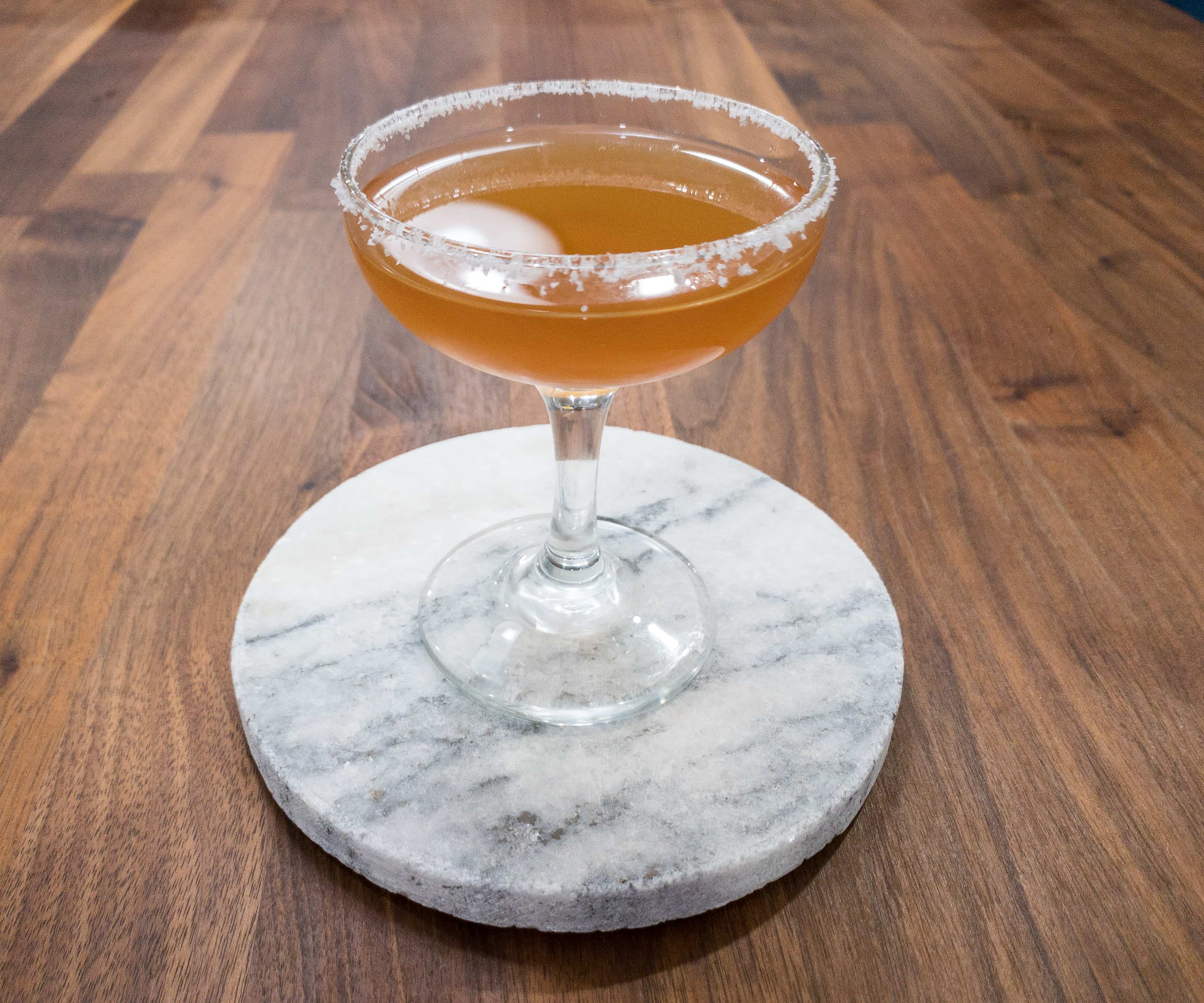 We finished our cocktail with salt on the rim of the glass.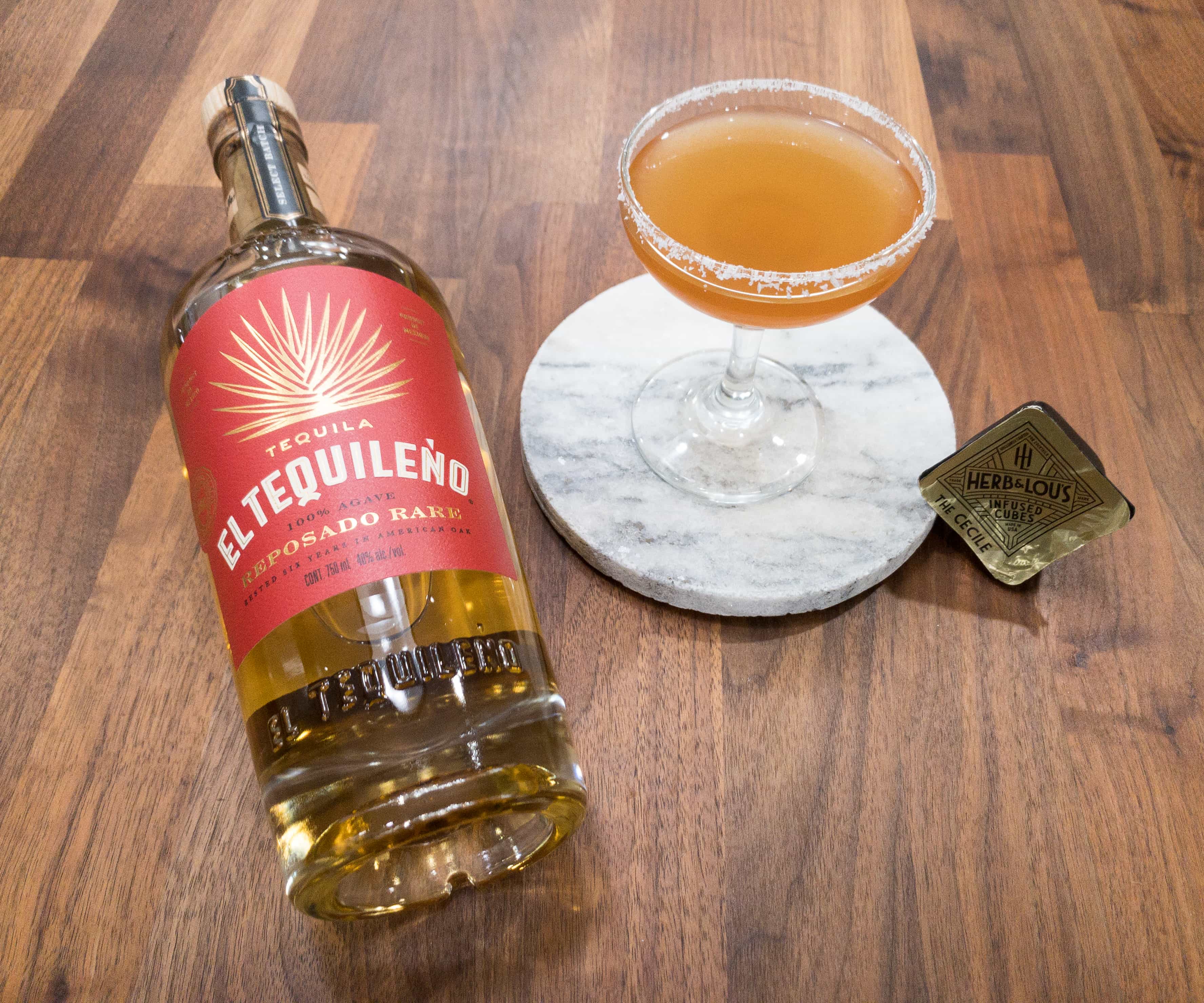 This drink is so tasty and absolutely refreshing!
This box felt like a Robb Vices box! This month's box features only two items, but it's absolutely worth it. The tequila we got is limited edition, with only 5,000 stocks made worldwide. There are also unique cocktail mixers packed in cubes and infused with refreshing flavors. These create tasty cocktails in an instant, perfect for those who want to whip up their own drinks at home. I always find this box fun and exciting, as there's always something new to look forward to every month, from high-end home items to gourmet goods that you won't easily find anywhere. This subscription also makes a perfect gift for any adult with a sophisticated taste! But it's worth pointing out that this box doesn't seem to come every month. This March edition didn't arrive until May 7! This is not really a quarantine thing, it seems to be their MO.
What do you think of this month's Robb Vices box?