Play! by Sephora is a monthly subscription box that brings only the best and exclusive Sephora beauty and makeup samples. The subscription costs $10 per month, and you'll get 5 deluxe beauty products, playlists, a fragrance bonus item, plus coupons you can use when you visit in-store.
ICYMI, Play! by Sephora subscriptions are ending. There will be replacements – Sephora Favorites: Luxe, Hello, and Pop! These new Sephora Favorite kits will not be subscription-based, but will still bring a curation of the newest and trendiest products from Sephora.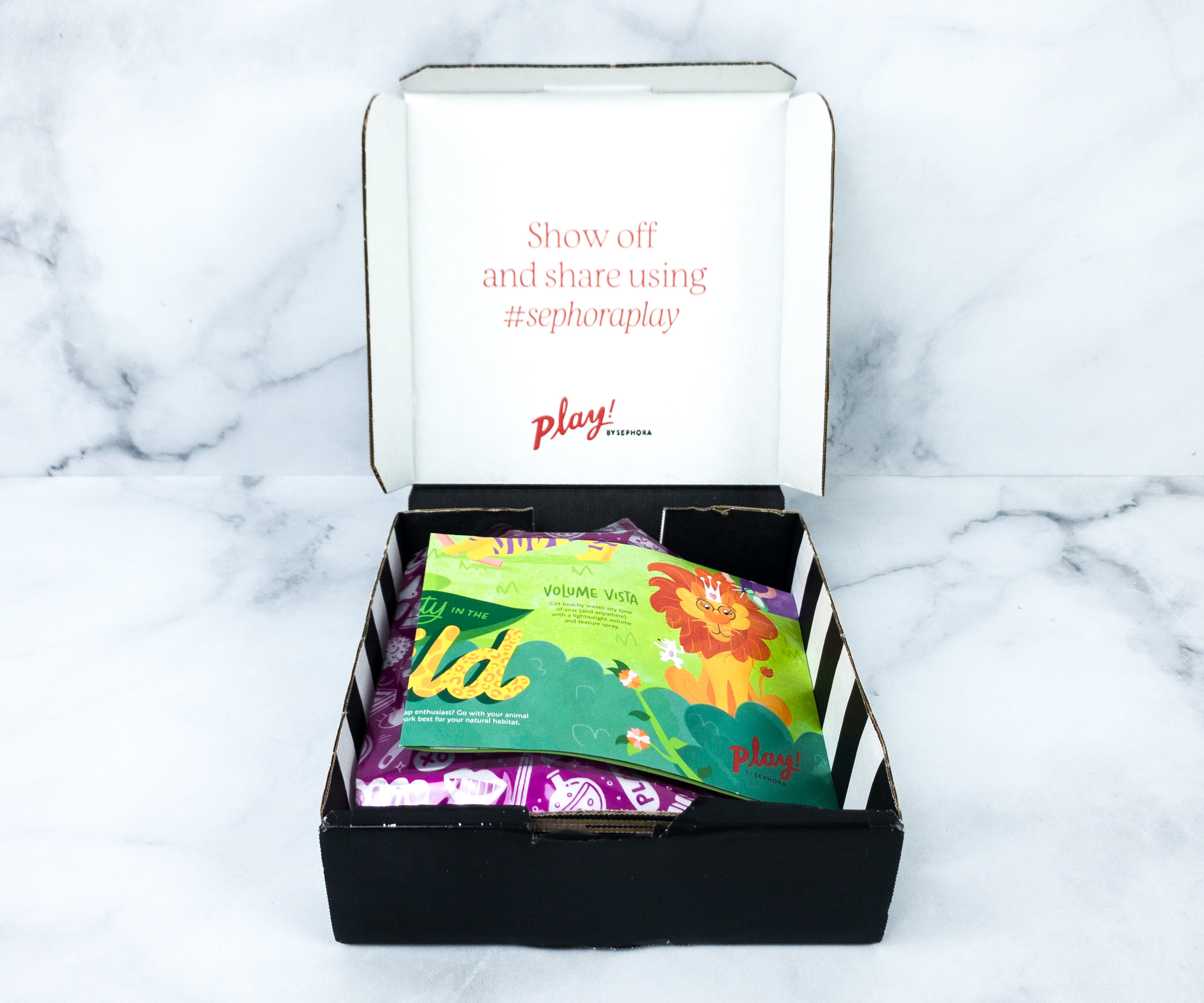 The items were packed in a see-through purple pouch.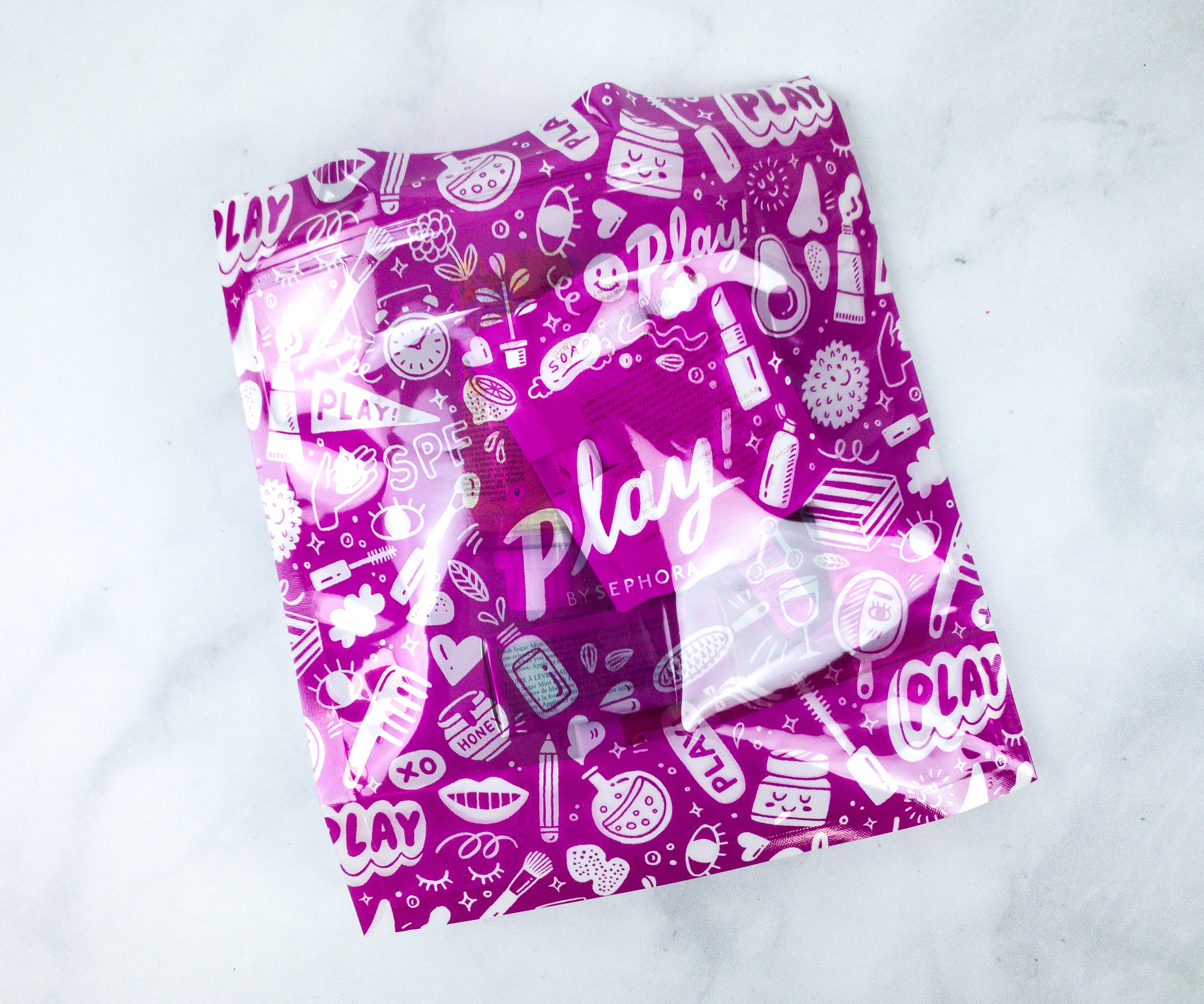 The transparent plastic pouch is so handy because they're also resealable. I love reusing them!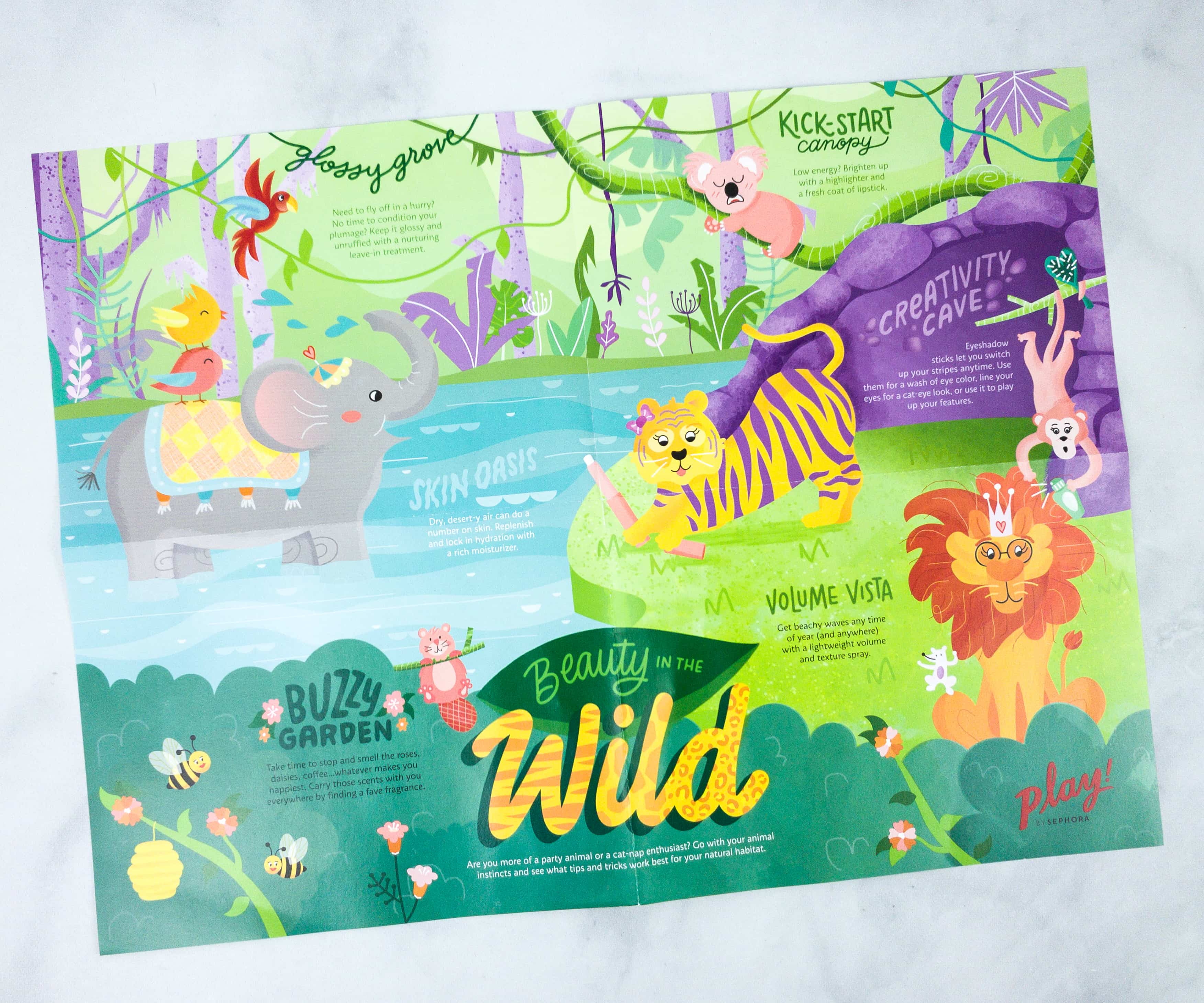 This month's poster features Beauty in the Wild!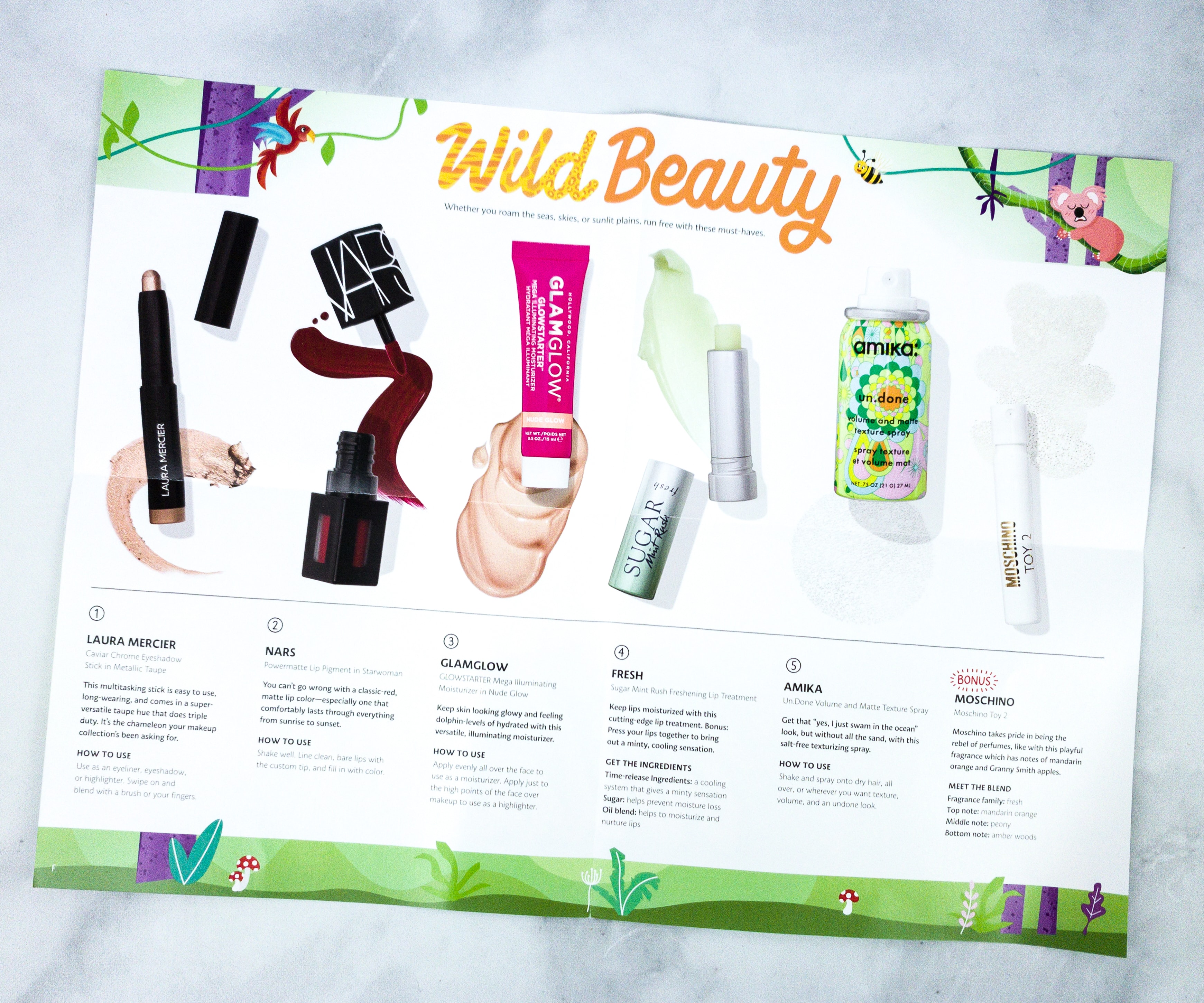 At the back, the fold-out poster features the items in this month's box. It has information about each of the items and they even shared tips on how to use the products! This month's theme is Wild Beauty!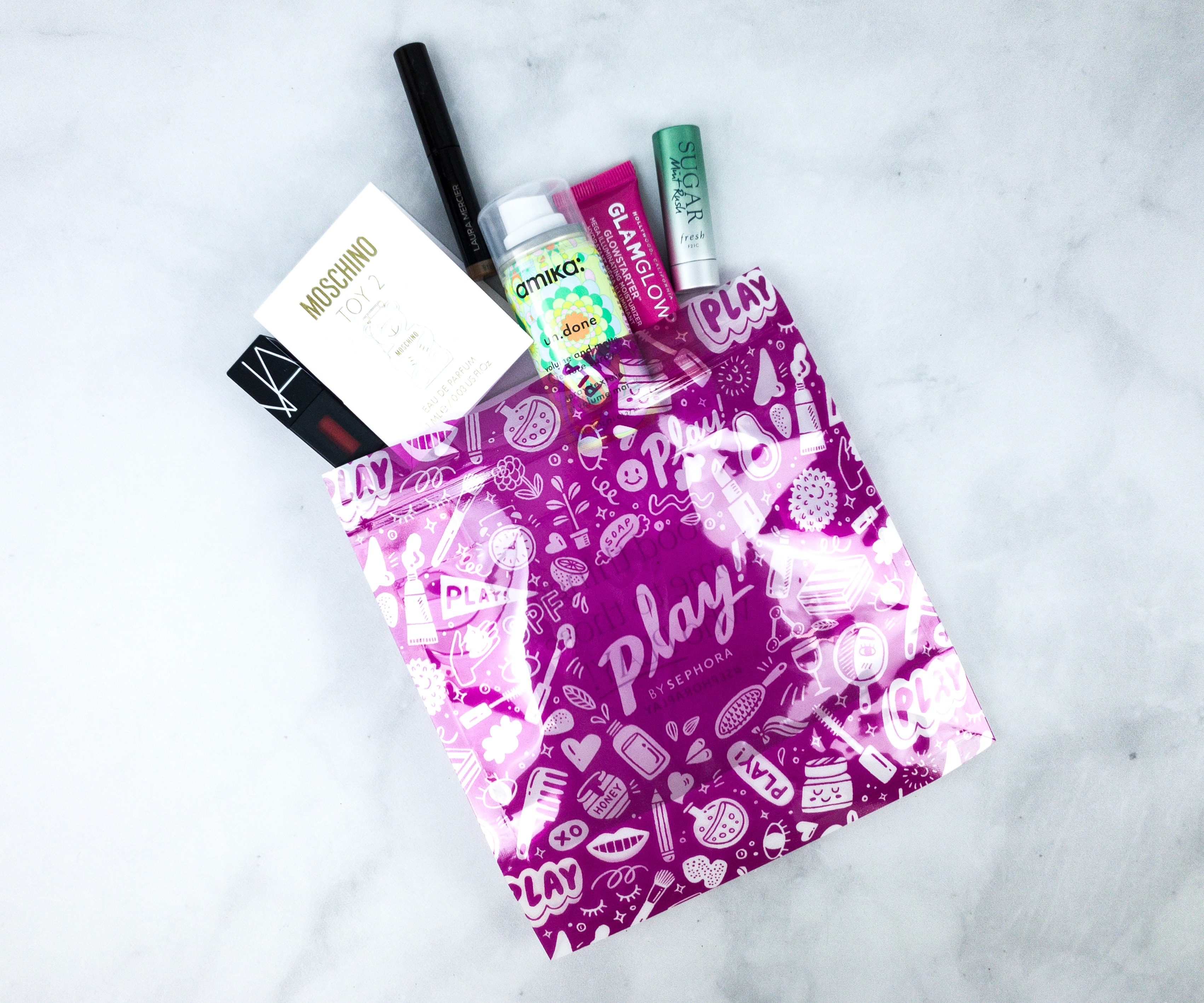 So excited about these goodies!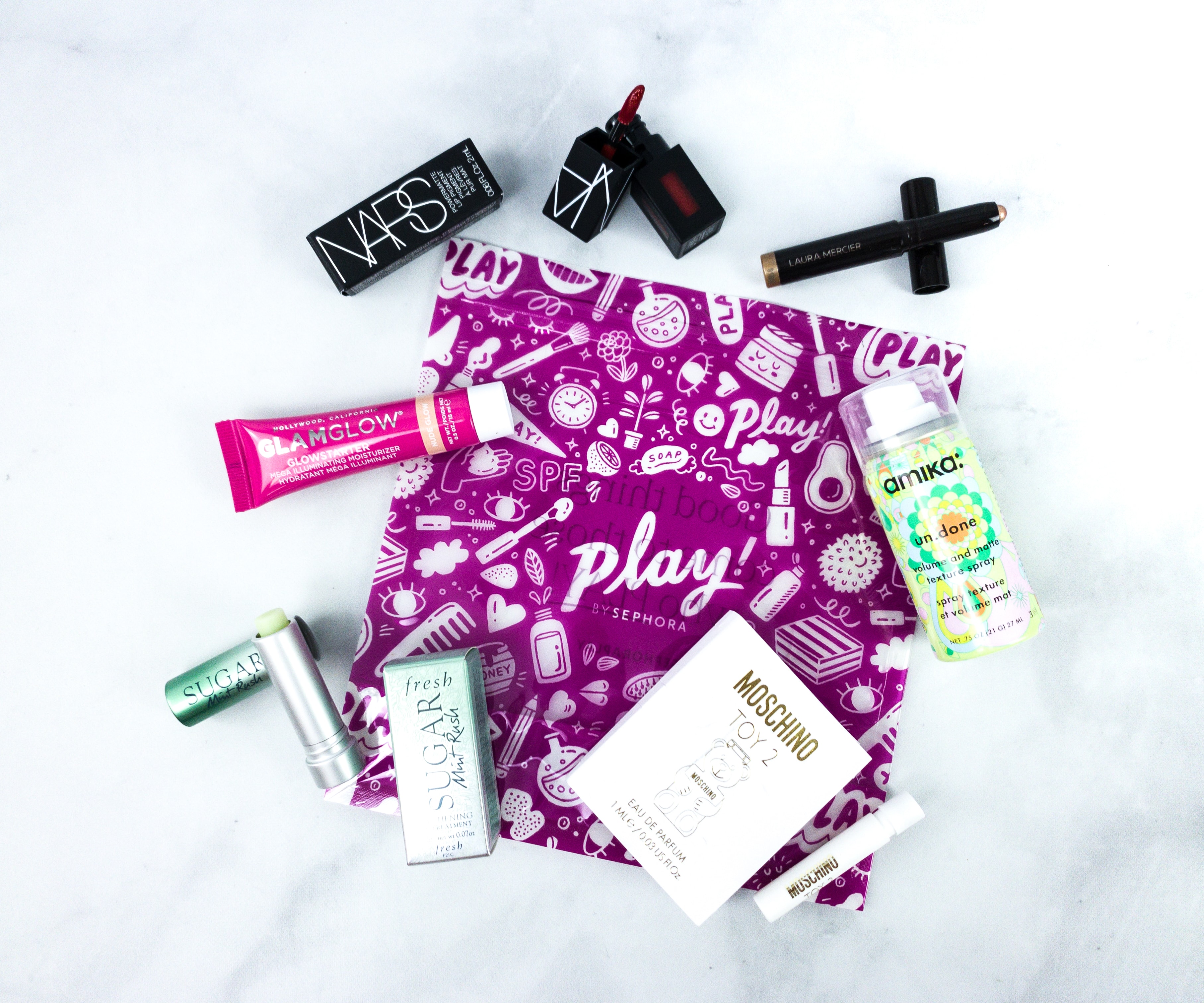 Everything in my box! See the spoilers for all the variations here. Your box could vary – it's built off your profile!
Moschino Toy 2 EDP ($0.79) The perfume sample from Moschino came with a white card with gold foil writings.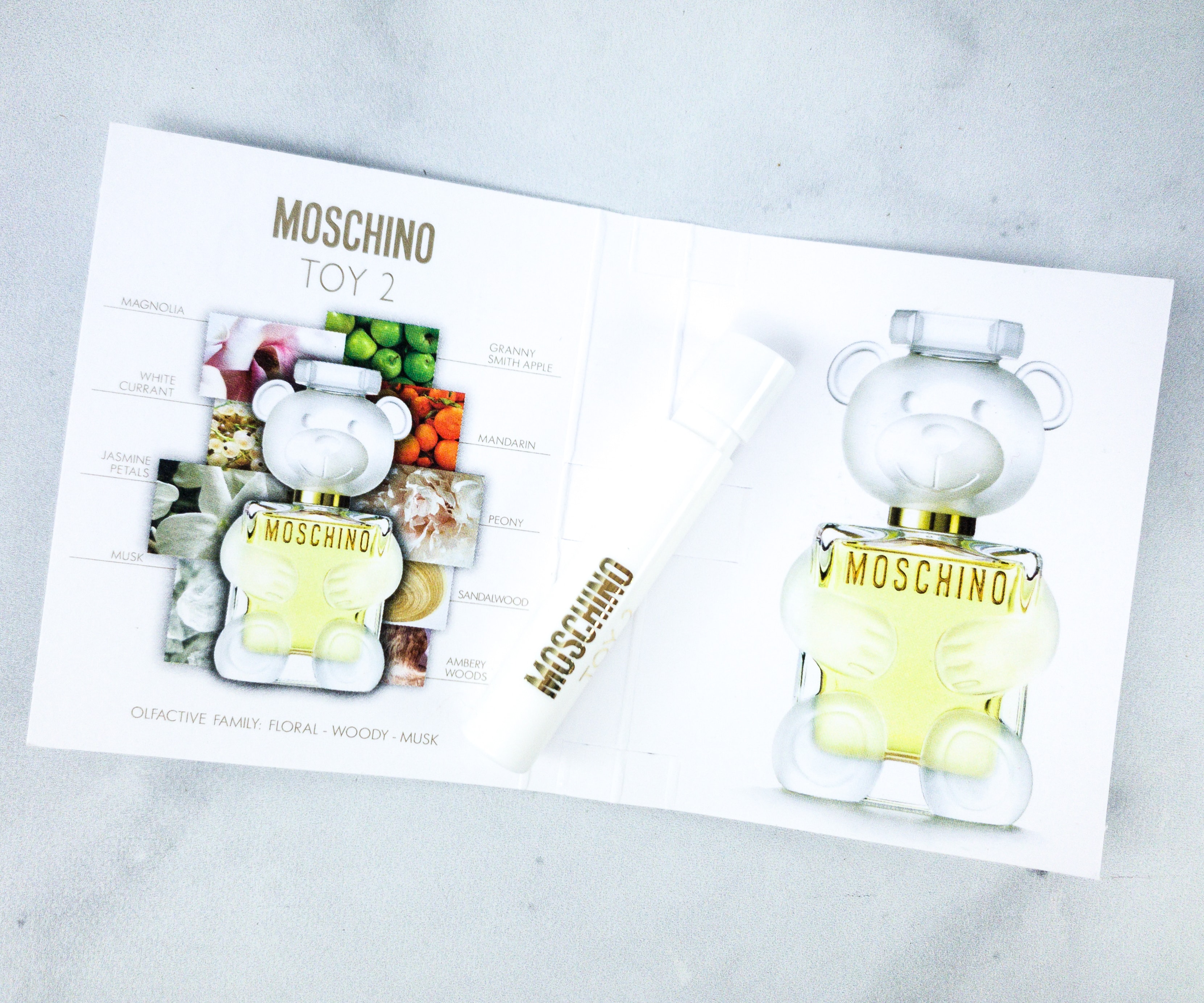 The perfume itself smells amazing! The scent is very fresh and energetic with a mix of flowery and woody tones! It also lasts a long time, no need to reapply every so often.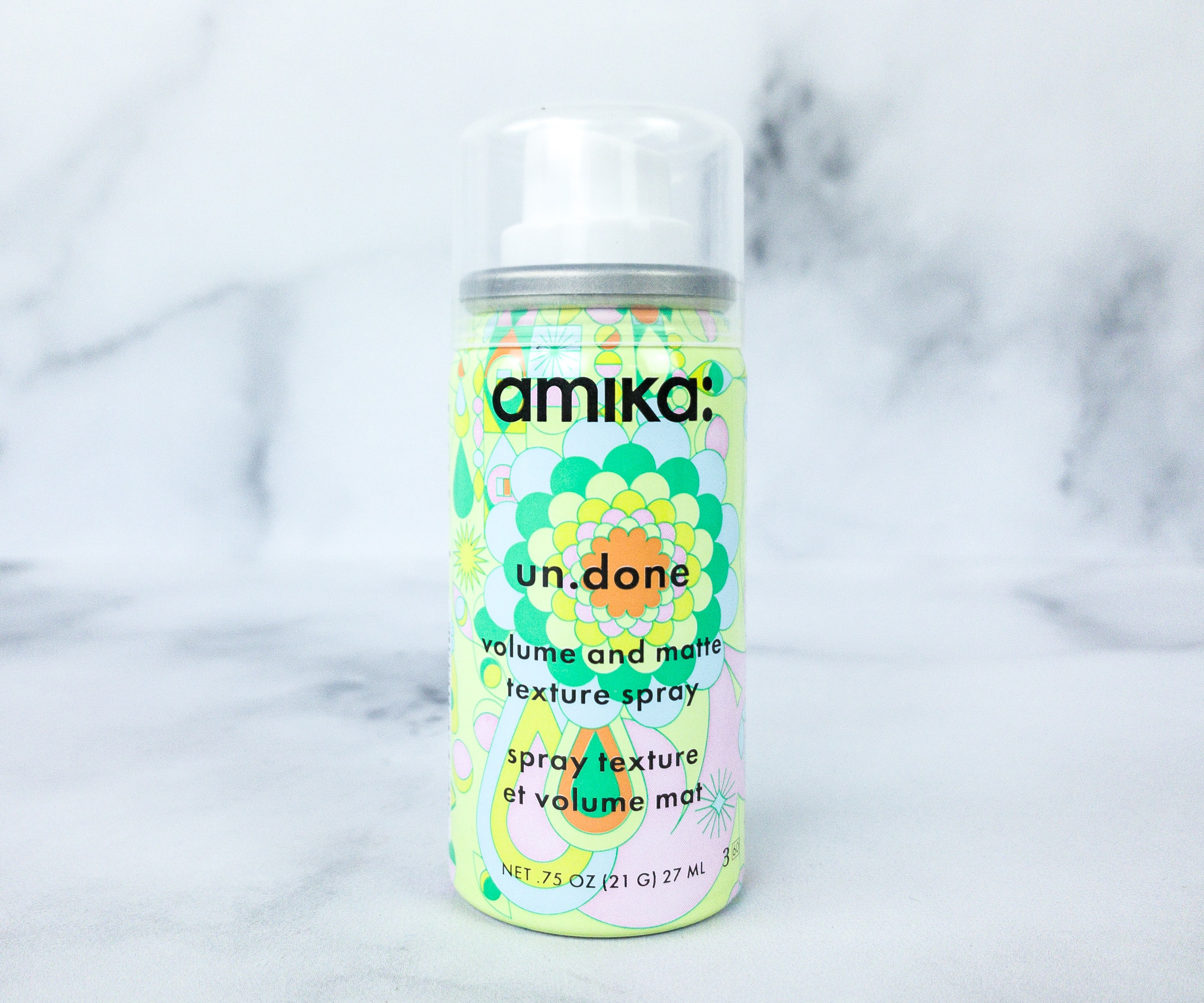 Amika Un.Done Volume and Matte Texture Spray ($3.54) This vegan hair spray formula gives the hair volume and texture so you can easily create beach waves effortlessly. The formula is salt-free but it contains Zeolite which is a natural mineral that builds unbelievable volume to give you sexier looking hair. To use, shake well first and then spray on dry hair. You can spray it all over, or just on specific areas where you need texture and volume. Unlike other hair sprays, this one smells good and not overpowering. Plus, it doesn't feel heavy or icky! It works wonders for my fine hair!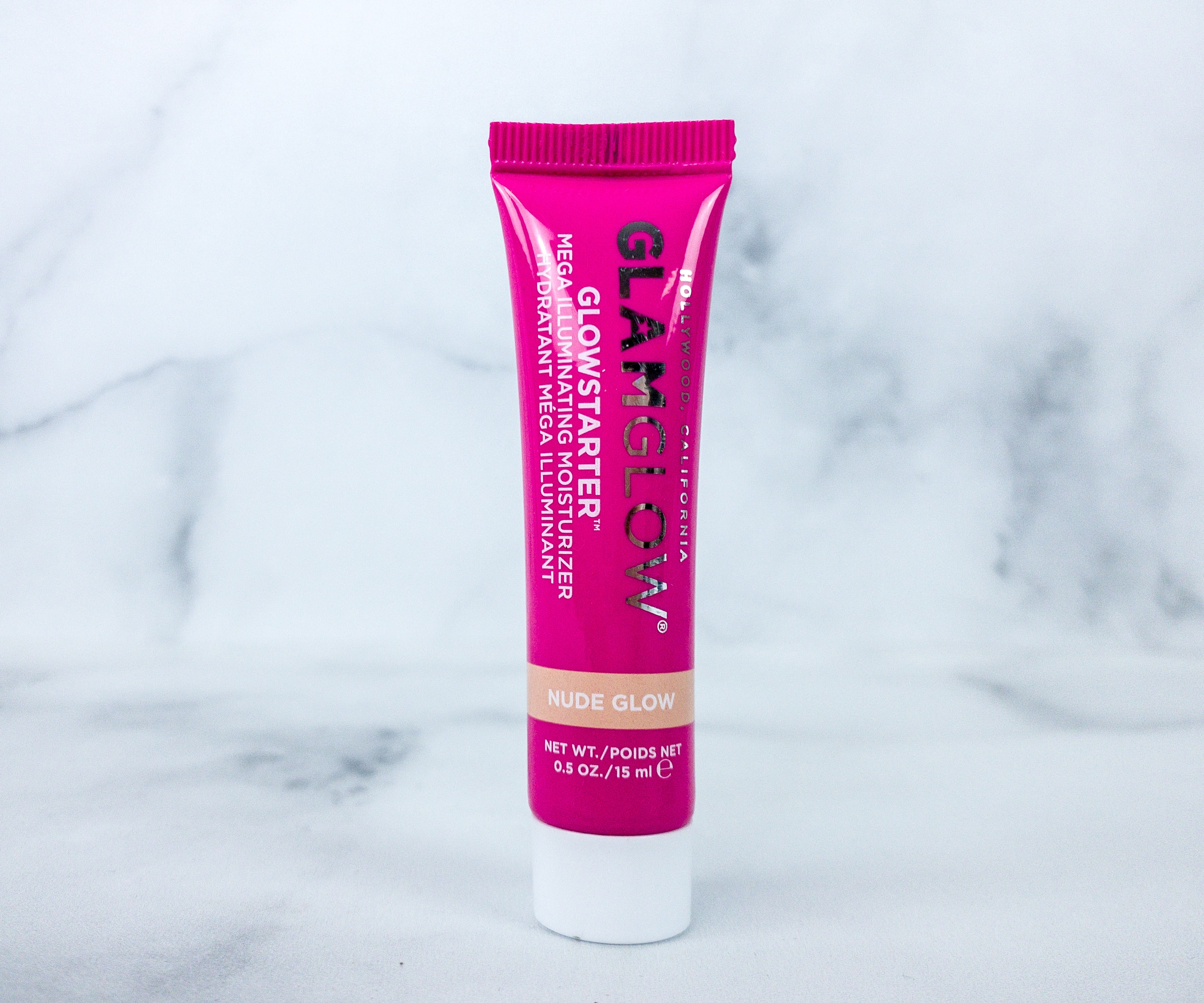 Glamglow Glowstarter Mega Illuminating Moisturizer in Nude Glow ($14.70) A moisturizer and illuminator in one, this cream can be worn alone or layered under foundation. It contains a blend of hyaluronic acid, jojoba oil, and green tea, which hydrates the skin and keeps it energized. The formula is pretty lightweight and it doesn't make me oil so I have no problems with it. I also love the natural-looking glow it gives my skin!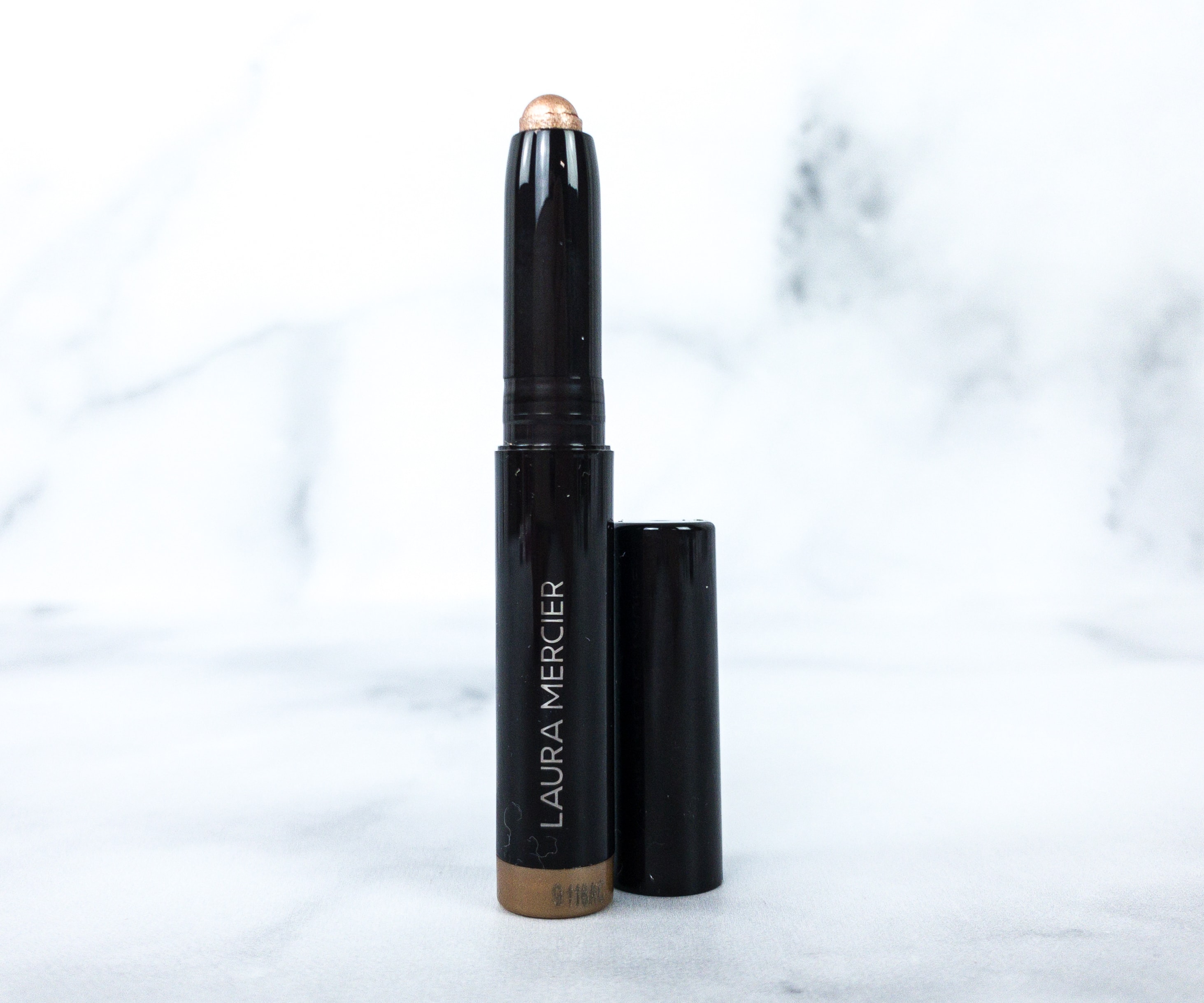 Laura Mercier Caviar Stick Eyeshadow in Metallic Taupe ($17.68) Here's another multi-purpose item, a makeup stick which can be used as an eyeshadow, eyeliner, or highlighter. I got it in Metallic Taupe, a chrome taupe shade. The formula is pigmented and it blends really well!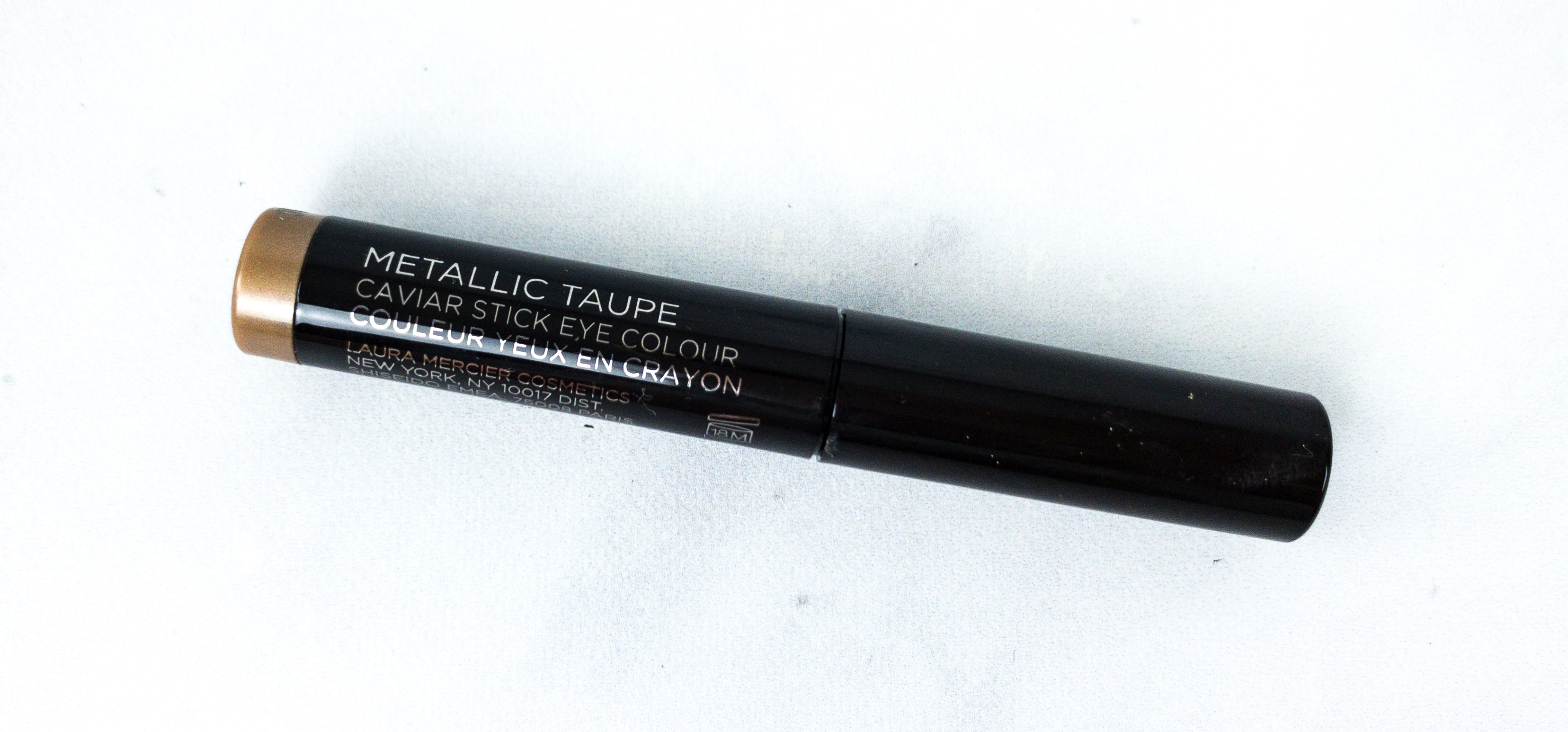 Free from parabens, sulfates, and phthalates, it also feels gentle on the skin. To use as an eyeshadow, just swipe it on your lids and you're good to go. If you want it as an eyeliner, just apply the color to your lash line. As a highlighter, you can apply it to the inner corners of the eyes and browbones.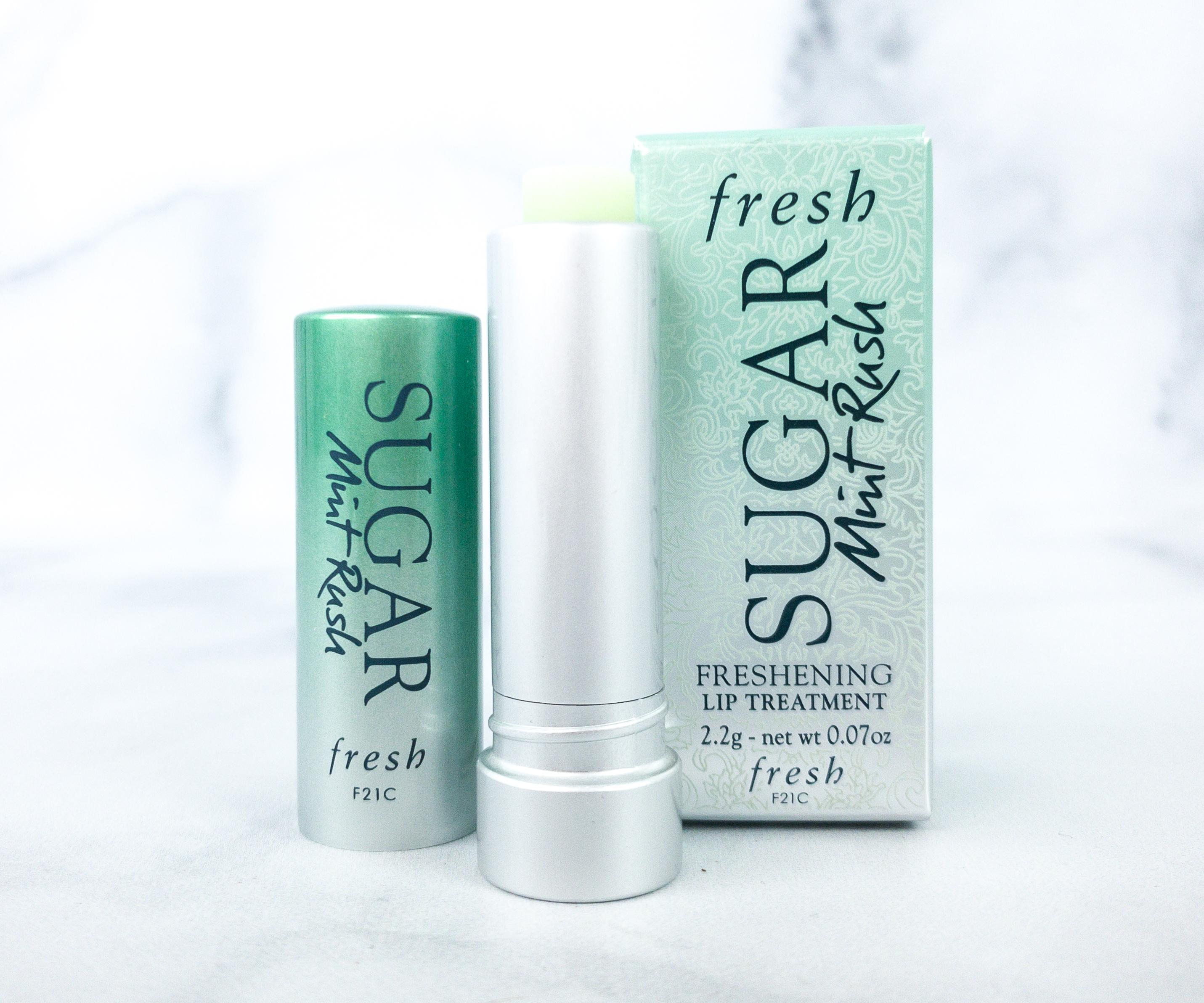 Fresh Sugar Mint Rush Freshening Lip Treatment ($11.20) Formulated with Duo of Time-Release Technologies, this balm lets out a cooling sensation that can be triggered by pressing your lips together. It also contains a blend of oils that nourishes the lips and keeps them hydrated. The balm can be re-applied throughout the day as needed. I like the minty scent, it feels really refreshing on my lips!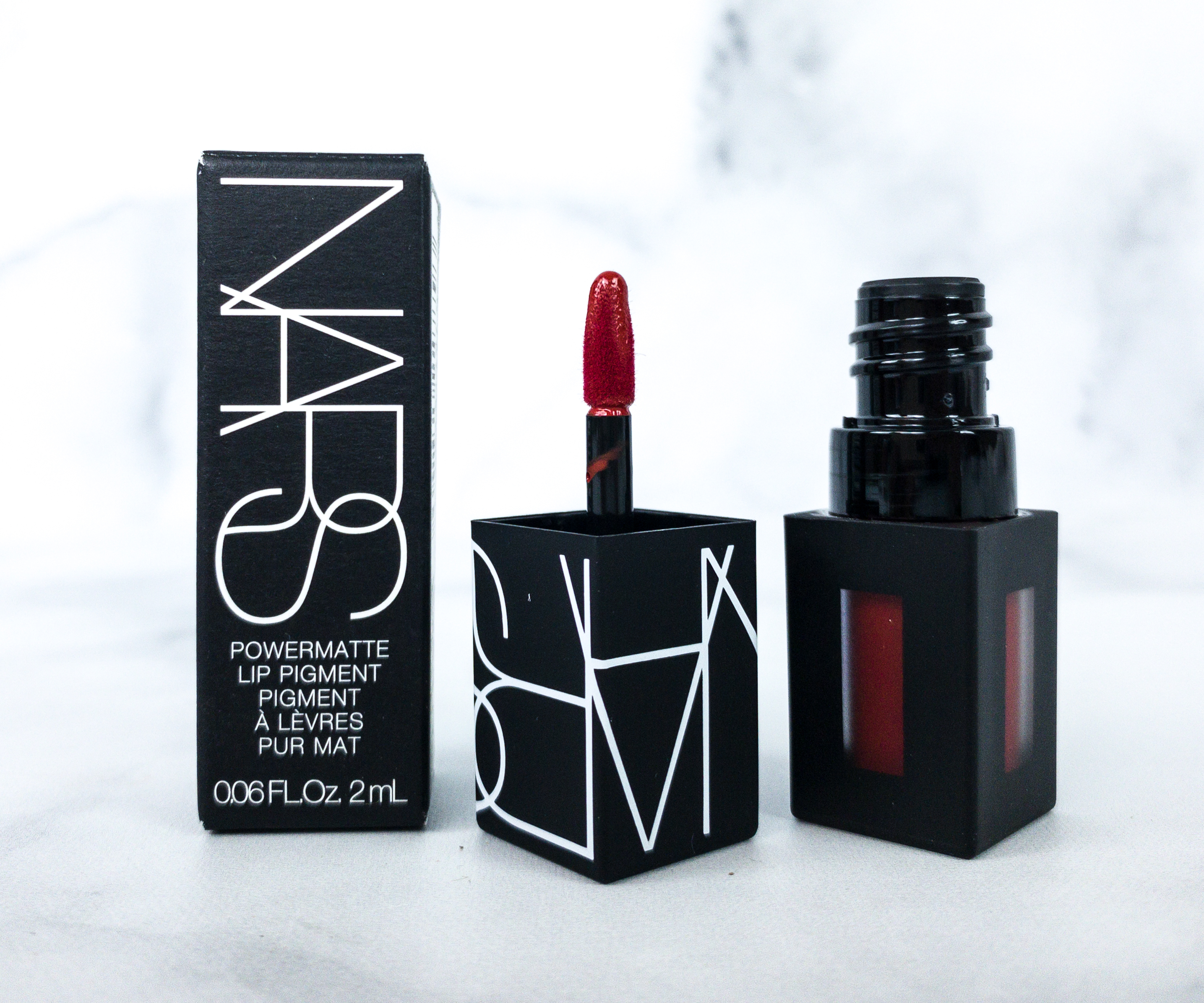 Nars Powermatte Lip Pigment in Starwoman ($9.45) This lip pigment is just stunning. I got the shade Starwoman which is a gorgeous red! The color is bold enough to wear as is without much makeup but it can still make you look like you have a full face on. I love how comfortable this is on the lips! It's matte but it doesn't dry out and dehydrate my lips plus, the pigmentation is superb!
This month's box included a nice mix of products, including skincare, makeup, and haircare. It also had an impressive total retail value, which is $57. My favorite from this box is the lip balm! I'm so amazed by the cooling sensation it gives my lips. It's also lightweight and I really feel that it helps a lot with hydration. The perfume sample is also great! I love the scent and the affinity it has with my body which makes it last longer when I wear it. It's sad to know that this subscription is ending, but there are alternatives coming that seem exciting: Sephora Favorites: Luxe, Hello, and Pop! Check out the full spoilers for the first Sephora Favorites Luxe Box!
Are you a Sephora Play subscriber? What did you think of the box this month? What will you be replacing this subscription with?