Pet Treater Deluxe Dog Pack is a monthly dog subscription. For $25 a month, each pack is filled with 5-8 hand-selected items which may include fun toys, mostly USA & Canada made treats, and extra goodies! Small, medium, and large dog options are available. They also offer a smaller version for $15 called Pet Treater Dog Pack.
DEAL: Get 10% off your first month with coupon code DOGPACK10.
This month's box is colorful!
The box's flap comes with a super cute and colorful sticker featuring the box's theme. This month's theme is Pick Me Up Before You Go Go!, in celebration of the International Pooper Scooper Week on the first week of April!
There is no extra packaging for each item, but everything arrived in great condition.
There's a card that features this month's Pick of the Litter, Millie. If you want your pup to be featured, just send their photo and name to the provided email. Winners will get a free item in their next box!
The back of the card contains a message from Pet Treater!
Everything in our April 2020 box!
Bandana. This month's bandana features a black base color. It's soft and lightweight since it's made from high-quality fabric!
It's a well-designed bandana that features images of colorful poop, butterflies, and hearts, with Pet Treater's logo printed at the bottom part.
This bandana is so easy to tie around our dog's neck!
Baked Fresh BT's Bake Shop Three Cheese Crunch. This gourmet dog treat is handcrafted using all-natural ingredients including fermented steel-cut oats, three gourmet cheese, honey, farm fresh eggs, crisp spring water, and ground wheat flour!
This cookie is a great source of protein and absolutely corn-free and soy-free, making it the ideal treat even for dogs who have a sensitive stomach.
It's a poop-shaped cookie topped with icing featuring a cute smiling face!
Innovation Pet. This first plush toy is an Easter Rabbit-inspired plushie made from premium-quality, knitted fabric.
It's a super soft and colorful plush toy dominated by pink. It also features polka dots on the ears, arms, and feet.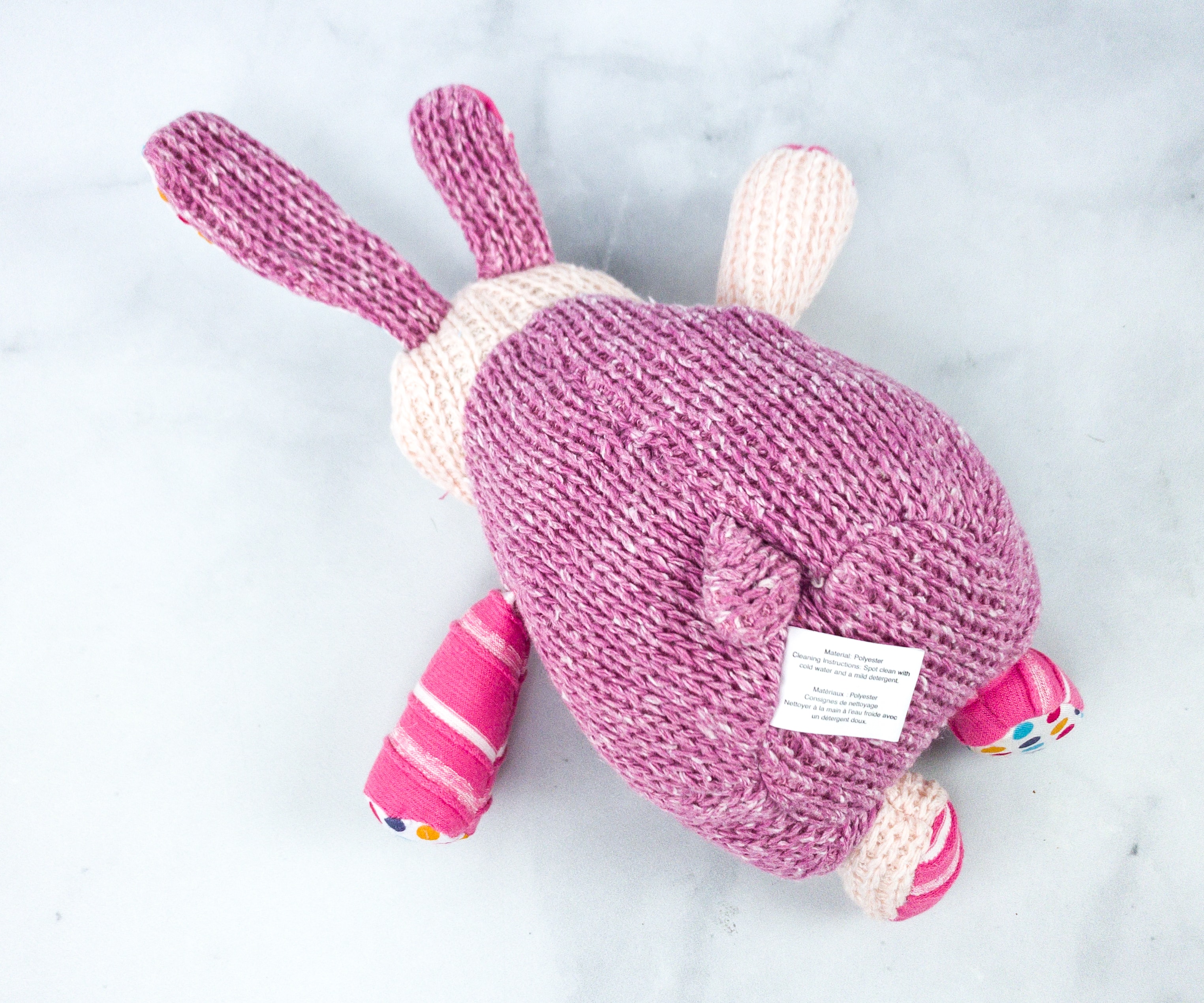 This plush toy doesn't contain any stuffings or unnecessary fillers that may cause harmful effects to your pups. It also comes with reinforced stitching for a safer playtime!
Patchwork Pet Collections Dog Toy. The second toy we got is a cute and cuddly octopus plush toy made from premium-quality materials!
It's a colorful plushy! It features a purple, blue, and pink color combination plus embroidered round eyes and smiling pink lips.
This plushie is so soft yet very durable at the same time. Its size is large enough for my dog to bite, drag, and slam it all around the backyard!
Clean-Up Baggies. Whether you love traveling with your pups or you just often go on a walk with them, this poop bag dispenser is the ultimate tool you'll need to bring!
The poop bag dispenser is made from hard plastic material with a built-in strap that you can easily hook with your dog's leash.
The kit includes a pair of poop bag rolls that contain up to 30 pieces of eco-friendly bags. Now, you can travel with your pet wherever you go without worrying about them pooping everywhere!
Loving Pets True Venison Venison Jerky Bars ($11.99) It's an all-natural treat made from vegetable glycerin and real deer meat that is a perfect alternative for chicken and beef.
According to the back of the pack, these treats don't contain range, grain, or even gluten. Plus all the ingredients are antibiotic-free with no hormones added.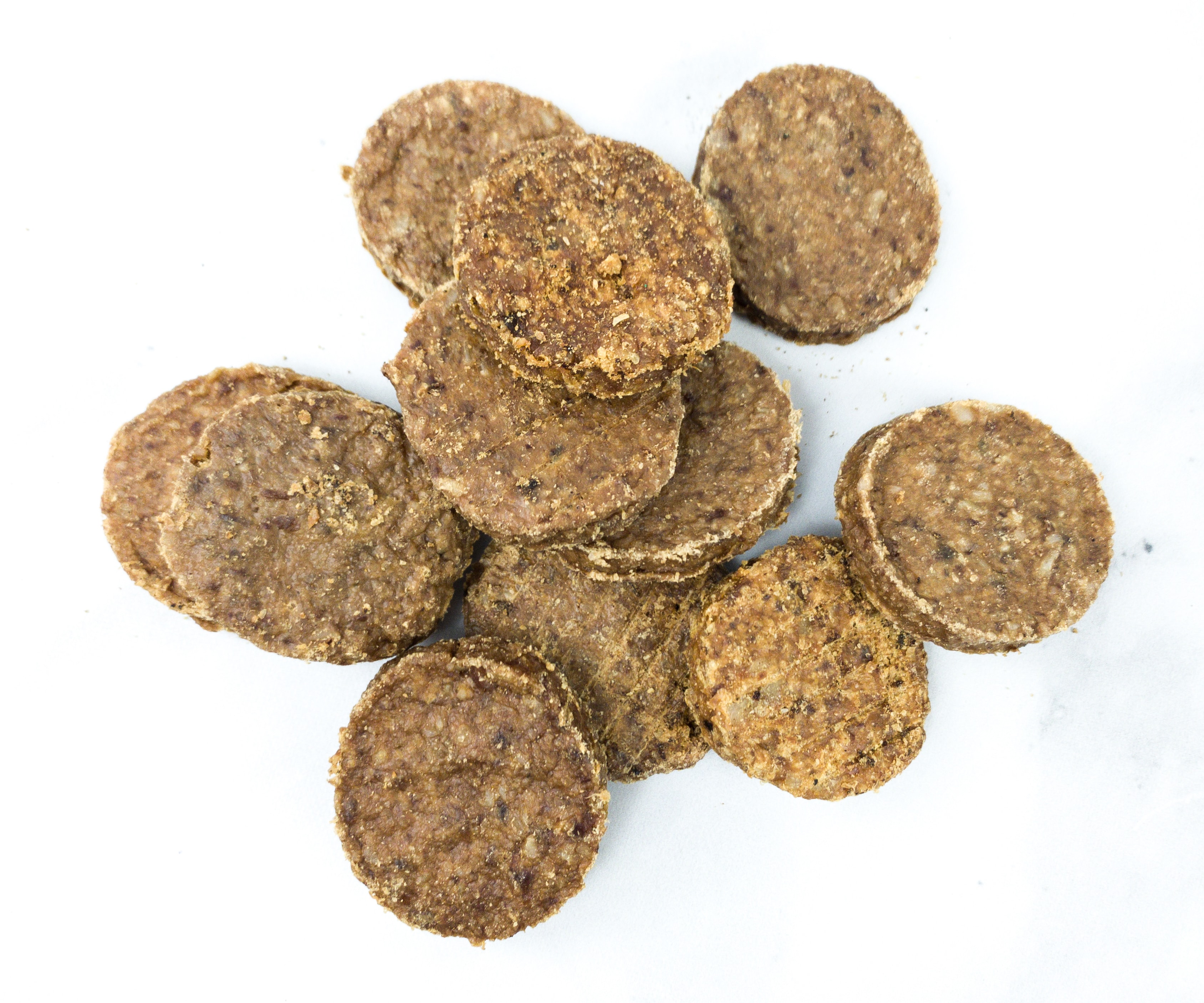 Inside are bite-sized treats with a rough and chewy texture. These bites are packed with vitamins and minerals that are good for your dog's body.
Magic Kelp Ride Pumpkin & Kelp Gourmet Dog Treat. The next bag contains gourmet treats made with a blend of pumpkin, kelp, maple syrup, bacon blueberry powder, and rosemary!
These treats are packed with protein, fiber, and fat with other vitamins and minerals that help enhance a dog's immune system and total health. Each piece was moist and chewy!
This month's box was totally amazing! We love the themes they come up with, which makes each box more exciting. The April box theme related to the celebration of International Pooper Scooper week and we love all the poop-themed items for dogs which they included, especially the poop bags and the poop-shaped cookie. We also received another well-designed bandana related to the theme. Pet Treater boxes are always filled with treats and toys that make our dogs wiggle in excitement, so we couldn't be happier!
What do you think of this month's Pet Treater Deluxe Dog Pack?