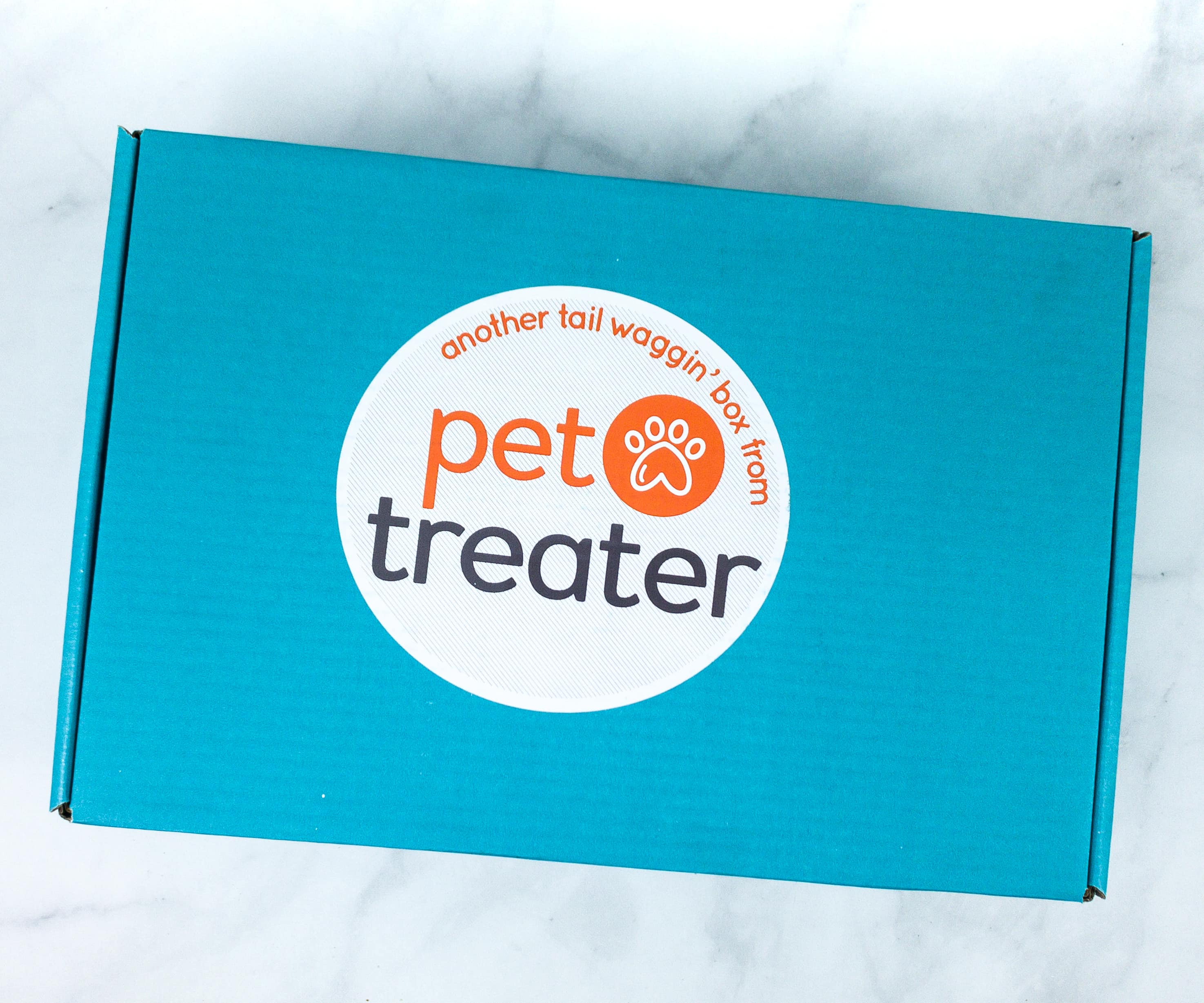 Pet Treater Deluxe Dog Pack is a monthly dog subscription. For $25 a month, each pack is filled with 5-8 hand-selected items which may include fun toys, mostly USA & Canada made treats, and extra goodies! Small, medium, and large dog options are available. They also offer a smaller version for $15 called Pet Treater Dog Pack.
DEAL: Get 10% off your first month with coupon code DOGPACK10.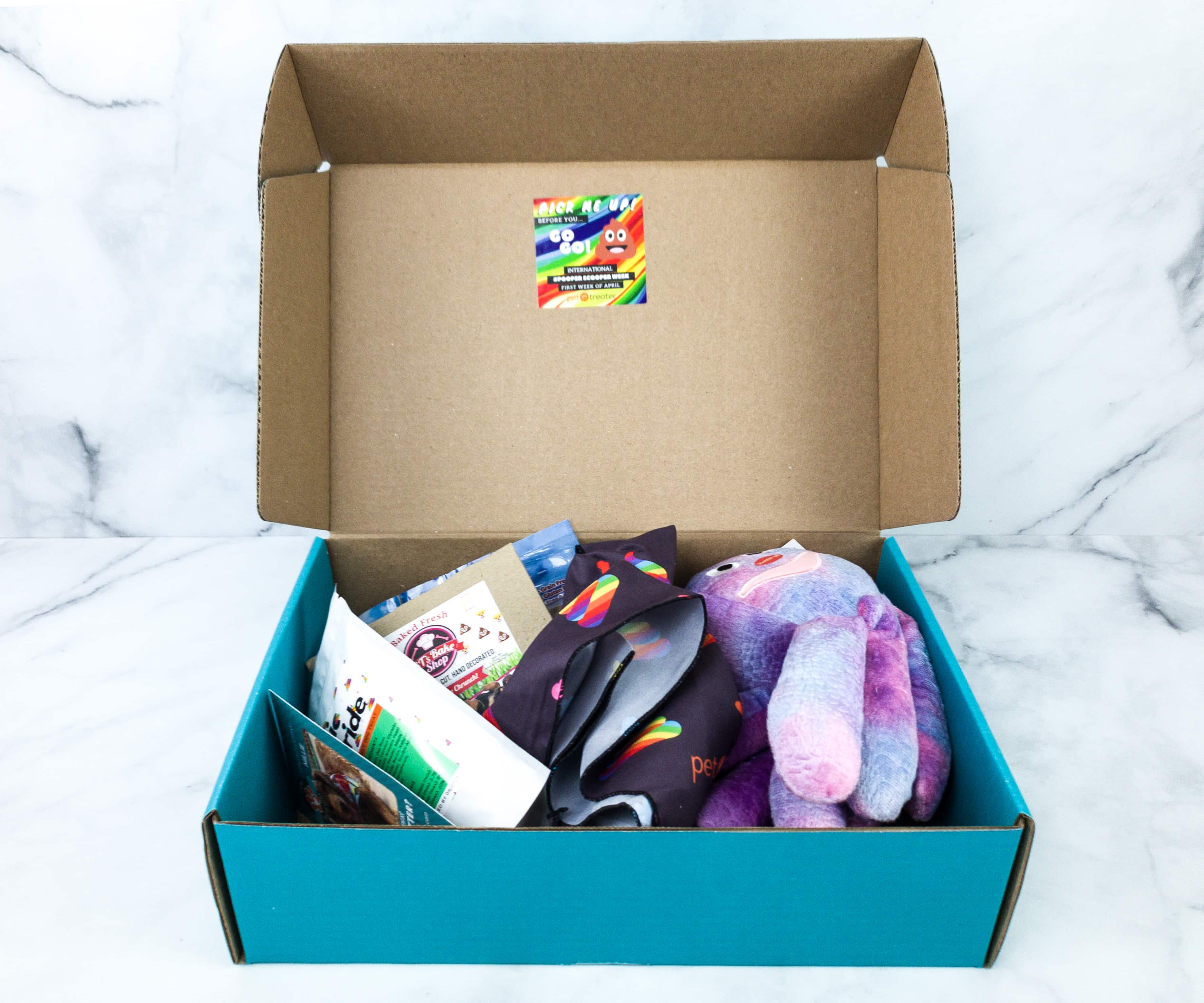 This month's box is colorful!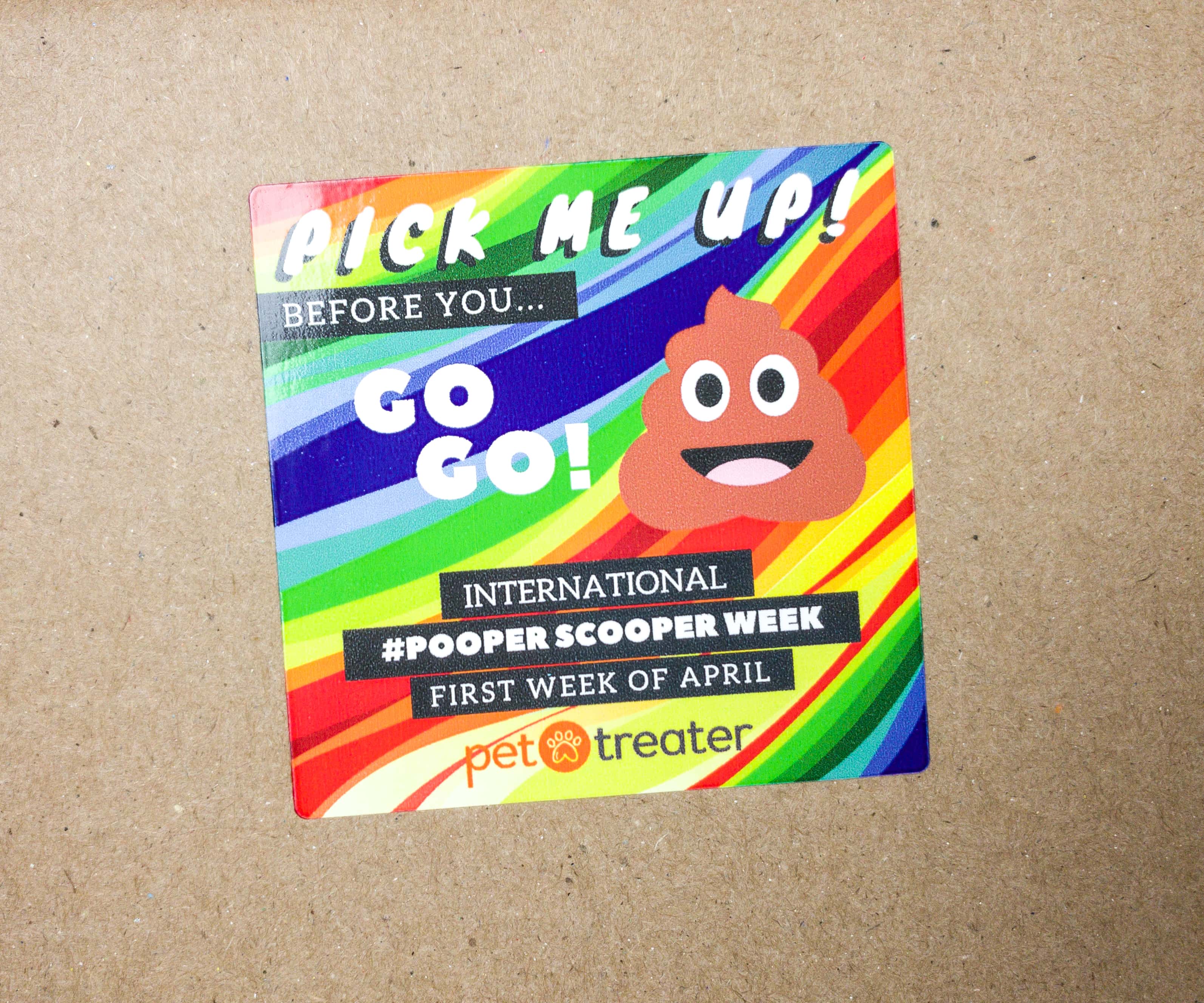 The box's flap comes with a super cute and colorful sticker featuring the box's theme. This month's theme is Pick Me Up Before You Go Go!, in celebration of the International Pooper Scooper Week on the first week of April!
There is no extra packaging for each item, but everything arrived in great condition.
There's a card that features this month's Pick of the Litter, Millie. If you want your pup to be featured, just send their photo and name to the provided email. Winners will get a free item in their next box!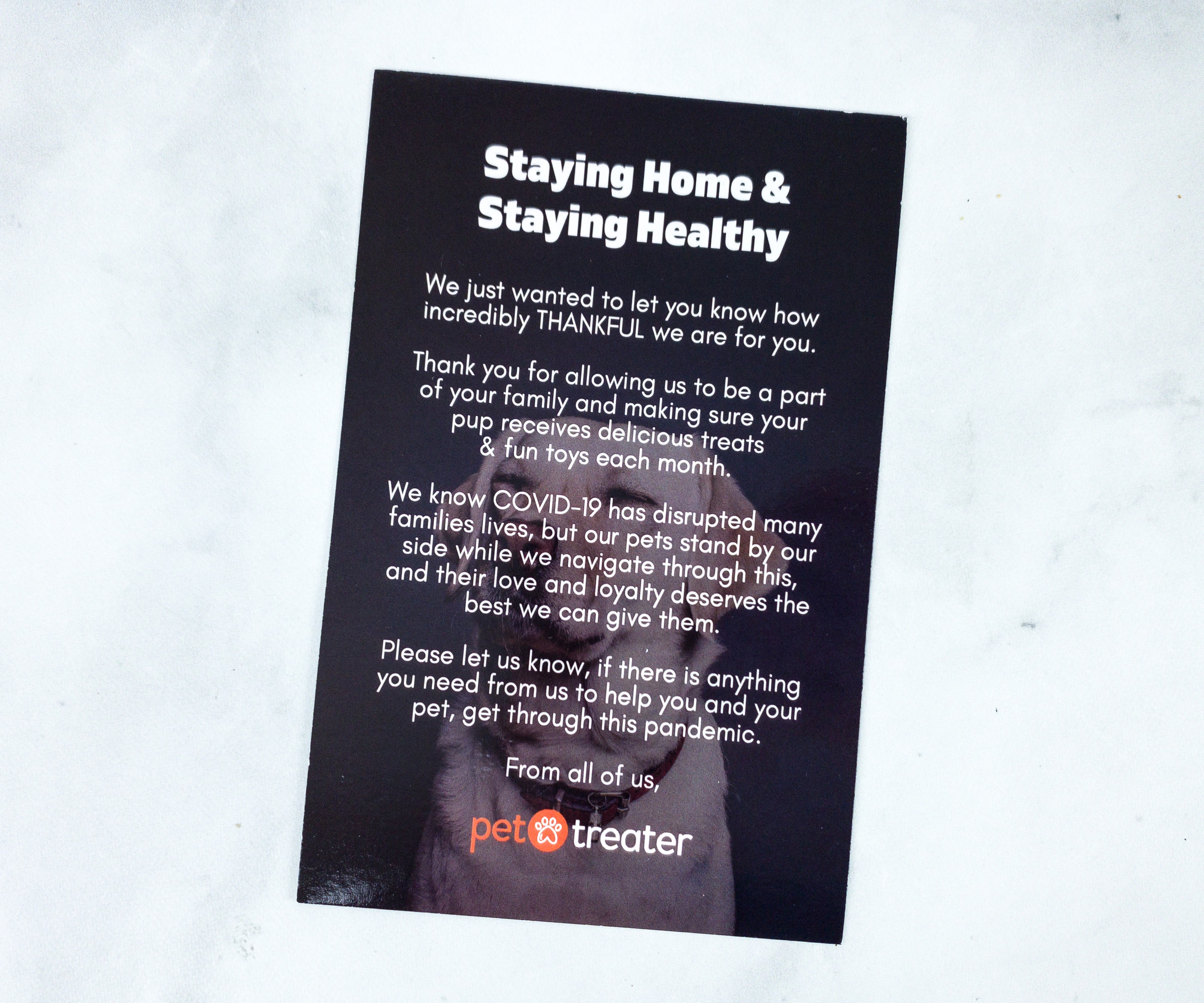 The back of the card contains a message from Pet Treater!
Everything in our April 2020 box!
Bandana. This month, we got a black-colored bandana made from premium quality fabric!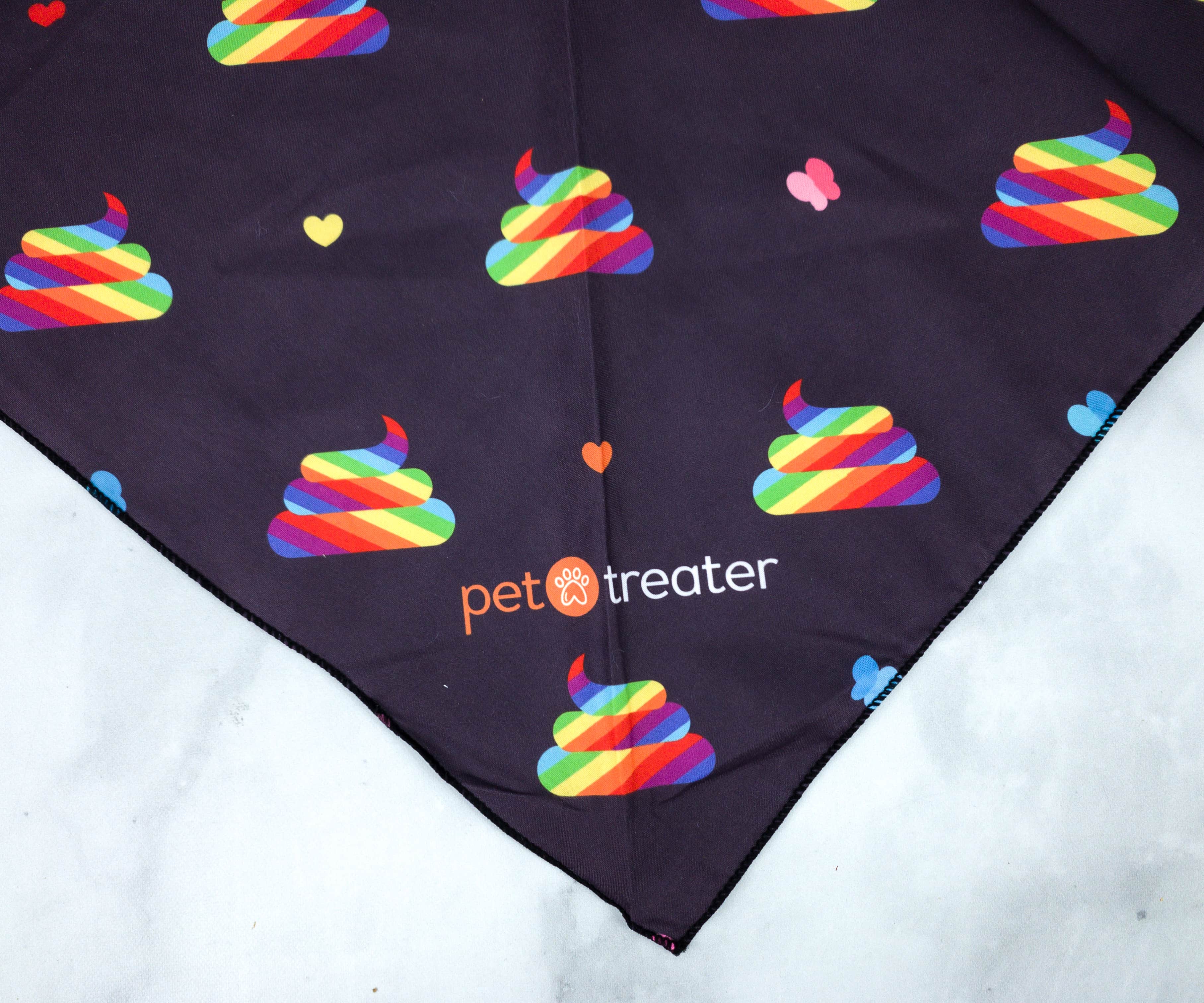 This bandana fits perfectly with this month's theme as it features rainbow-colored poop, with some hearts and butterfly prints in between.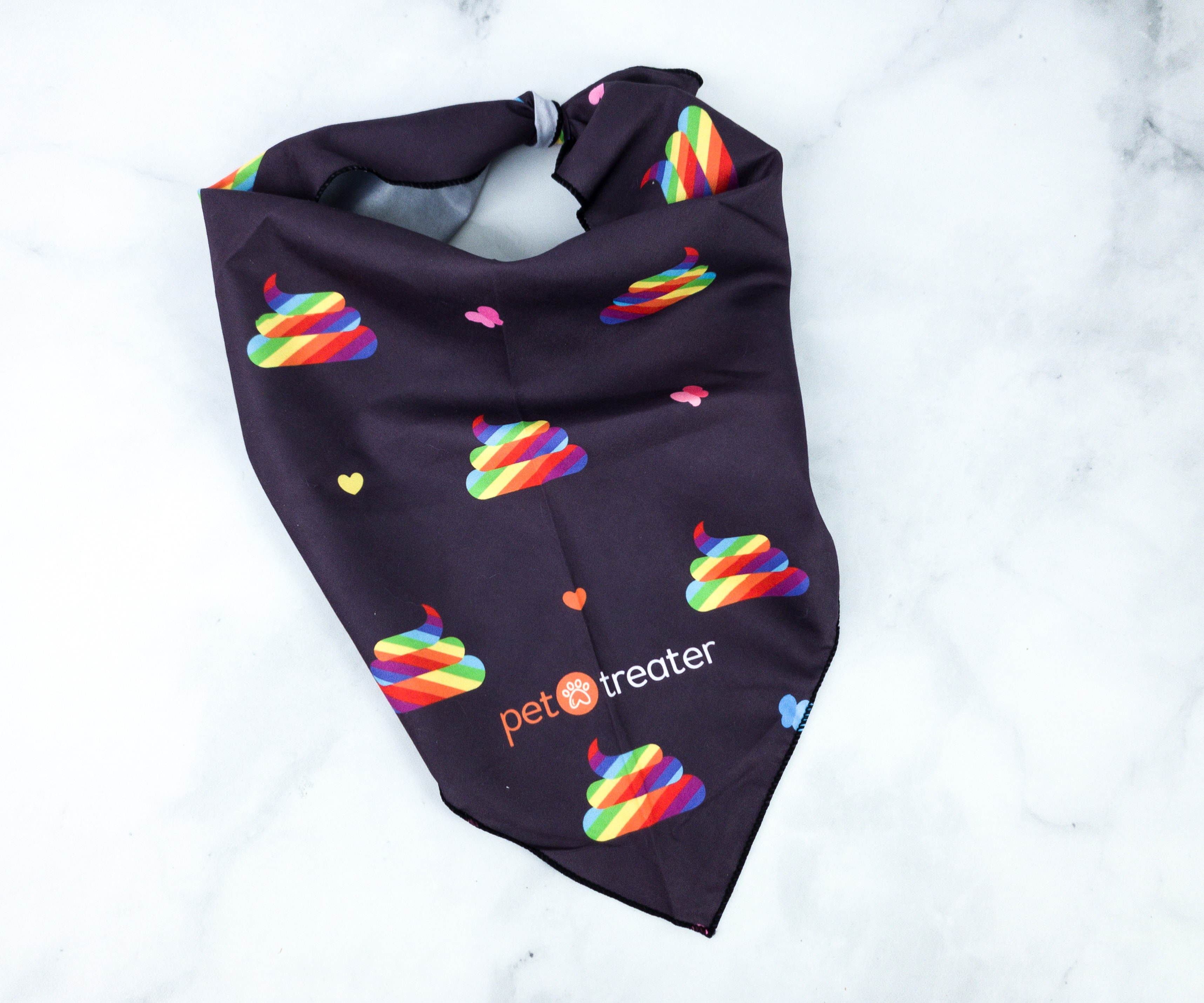 This bandana is soft and lightweight. I can easily tie it around our dog's neck!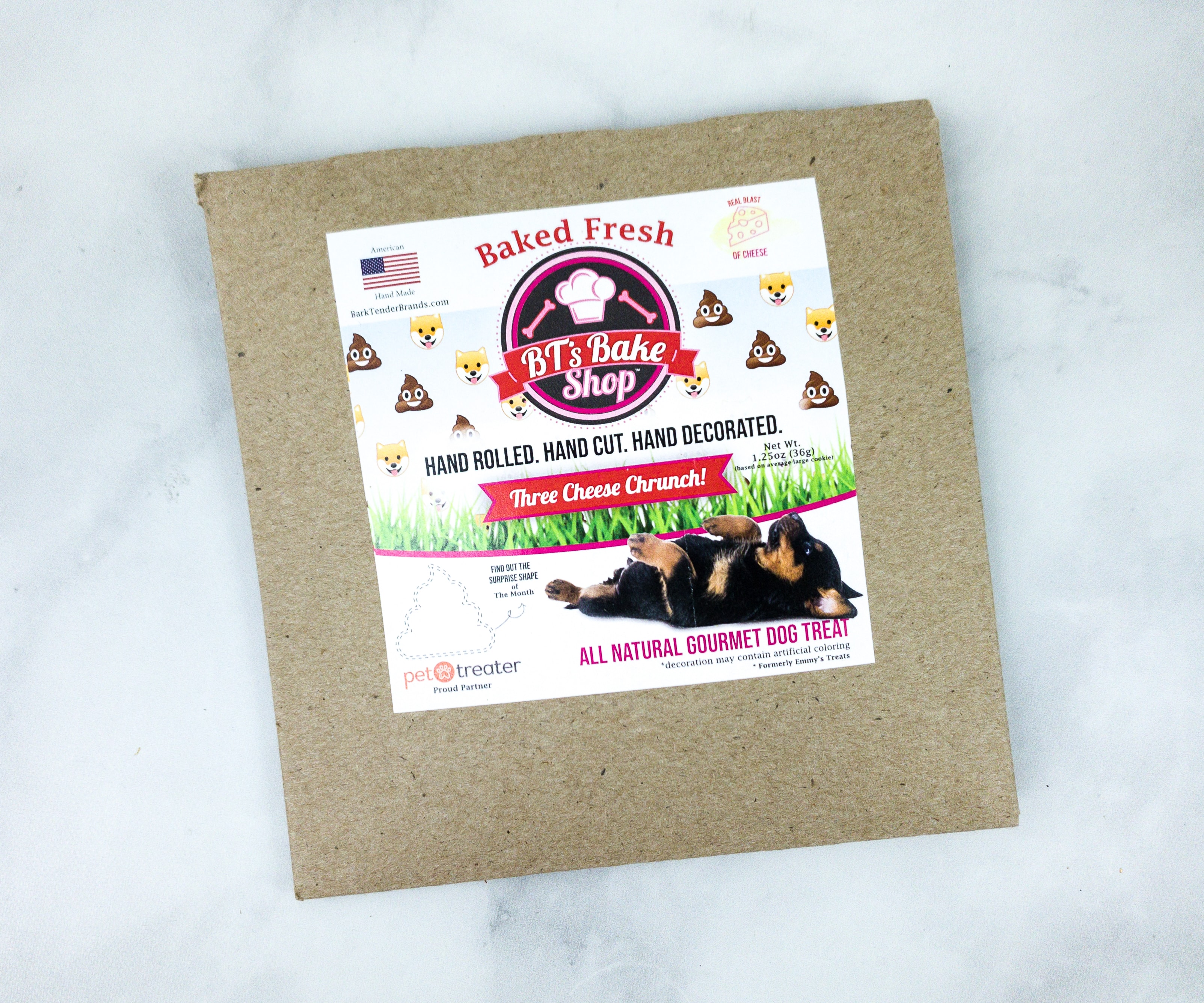 Baked Fresh BT's Bake Shop Three Cheese Crunch. This gourmet dog treat is handcrafted using all-natural ingredients including fermented steel-cut oats, three gourmet cheese, honey, farm fresh eggs, crisp spring water, and ground wheat flour!
This cookie is a great source of protein. It's also corn-free and soy-free, making it the ideal treat even for dogs who have a sensitive stomach.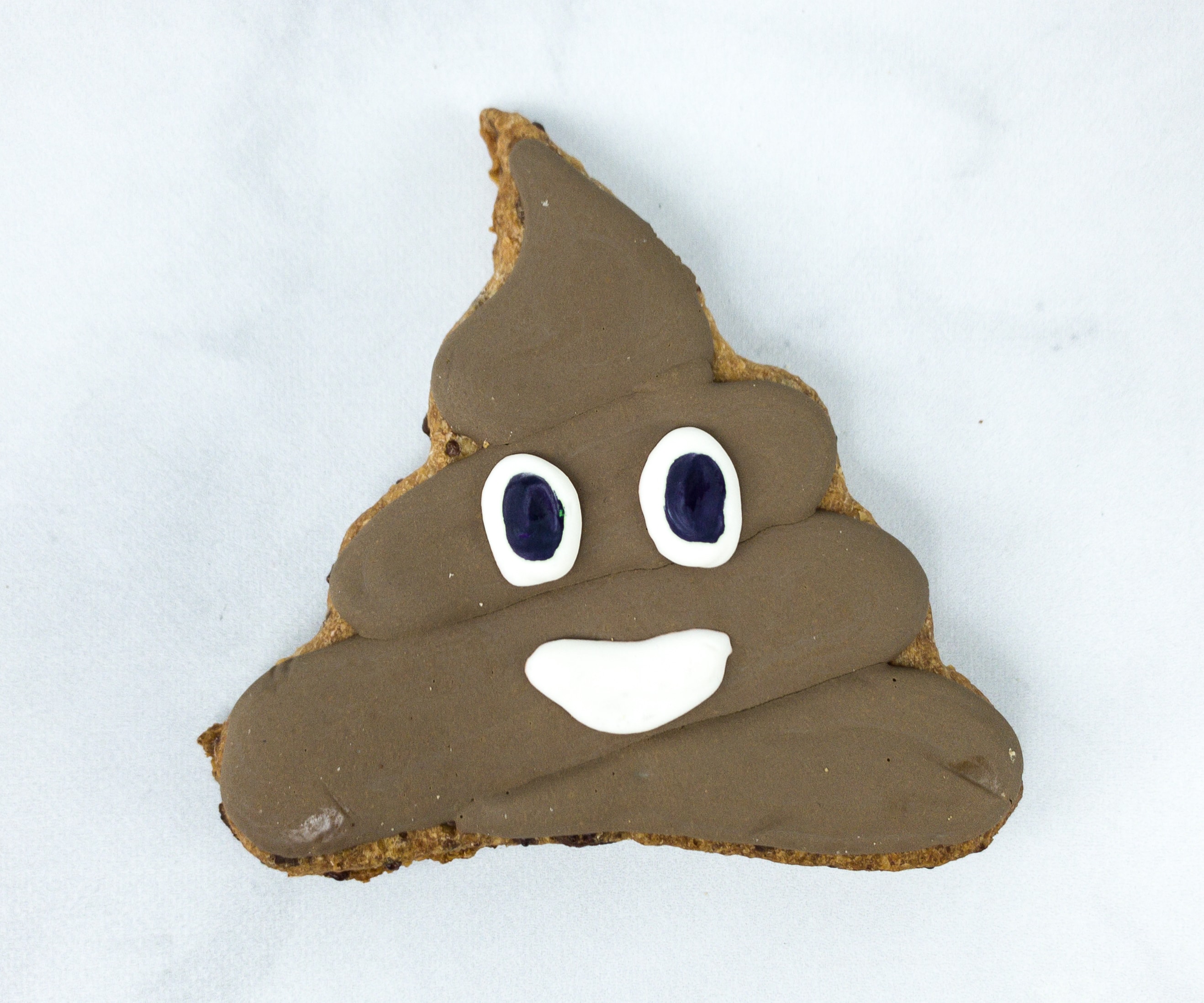 It's a poop-shaped cookie topped with icing featuring a cute smiling face design.
Mega Mutt Chew Shoes Plushie. We all know that dogs love chewing shoes, and it's great that we can finally give them a shoe that can actually chew! This shoe plushie is super cute and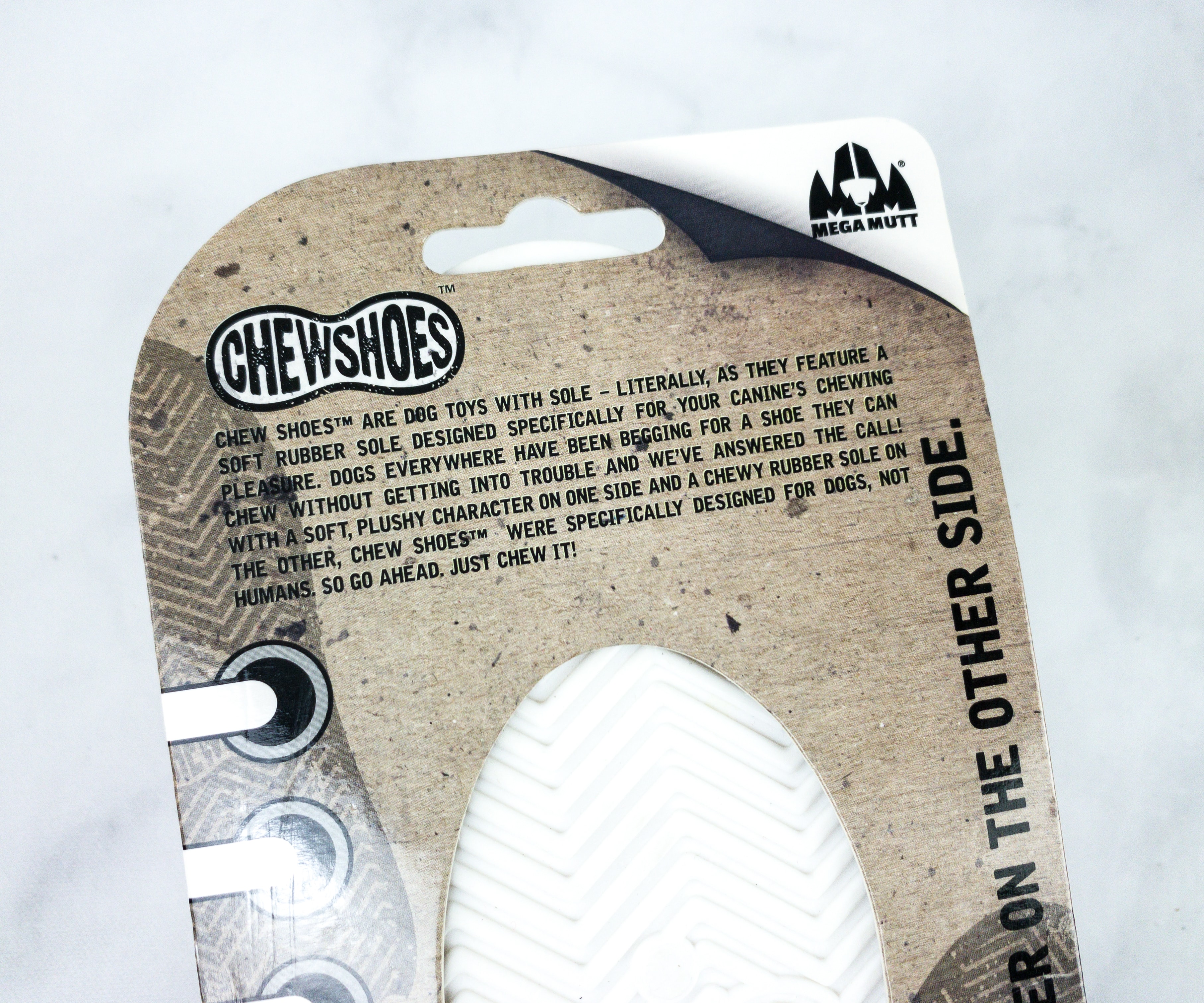 According to the packaging, this toy has a real soft rubber sole tailored to satisfy your pup's chewing pleasure.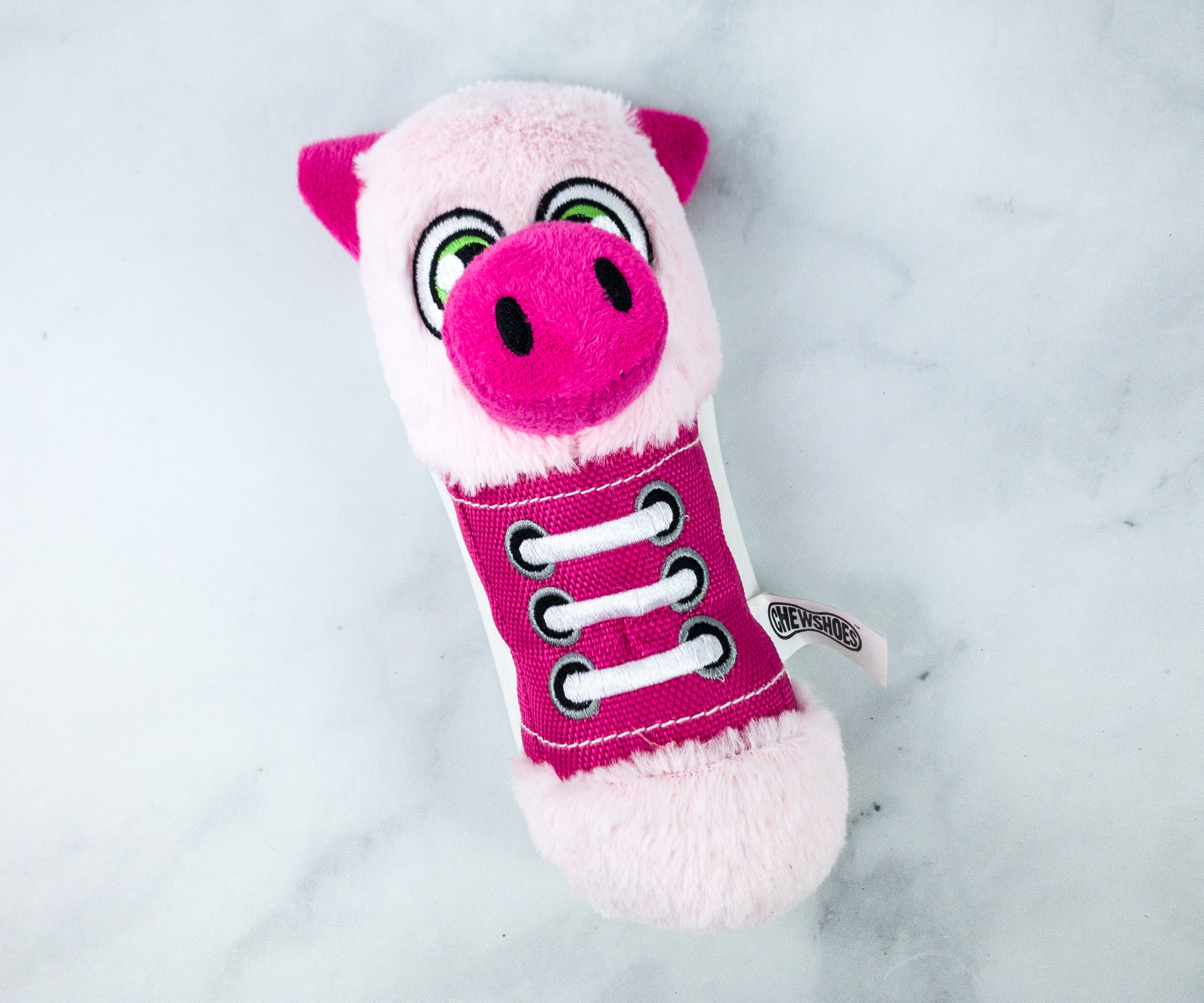 The shoe is pink! It does look like a real shoe with those laces. It also comes with a cute pig head on top.
This is actually a double-sided toy. One side is soft and fluffy, while the other has a chewy rubber sole!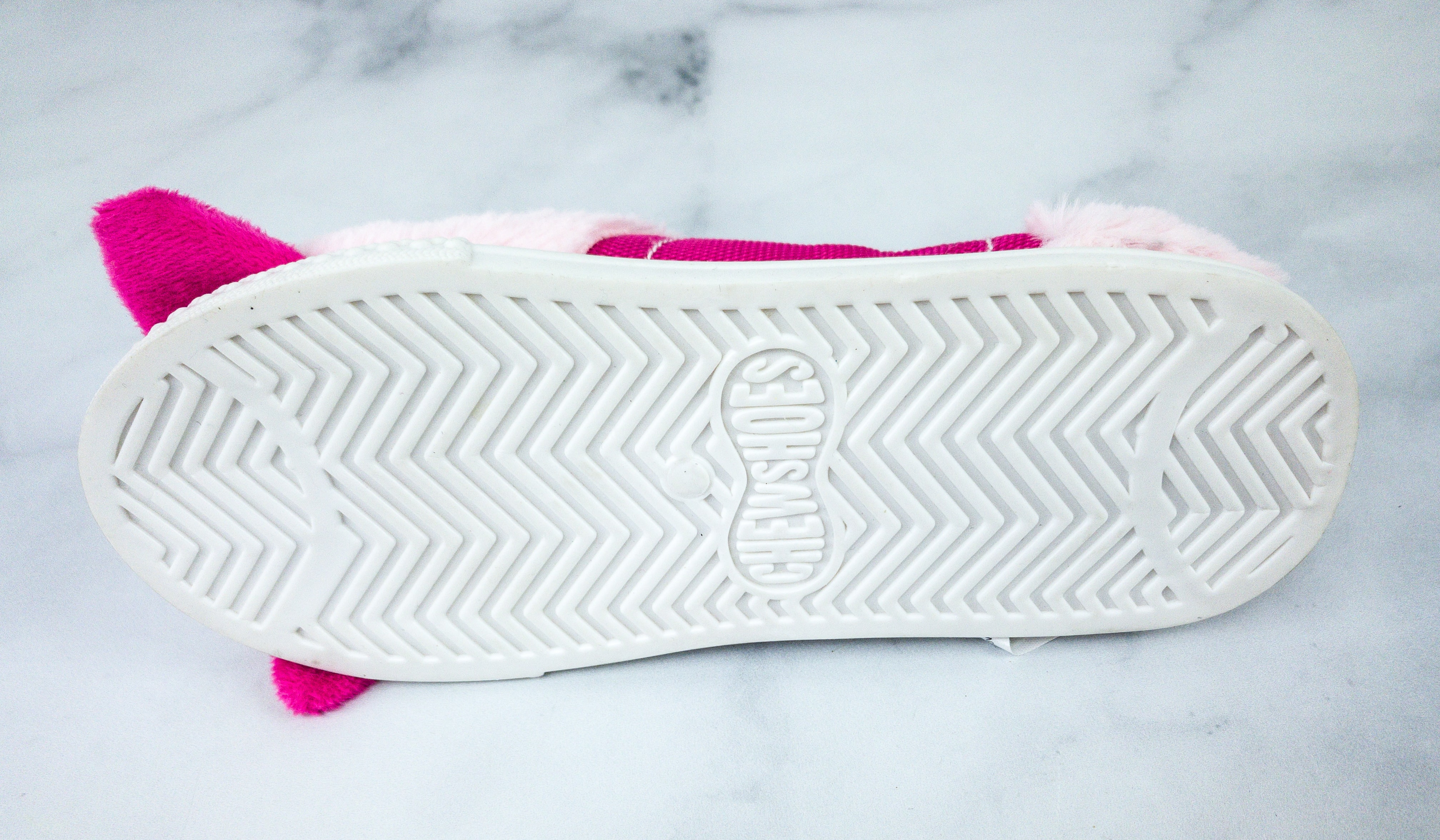 This toy is perfect for medium to large-sized dogs. It's also durable enough for gnawing!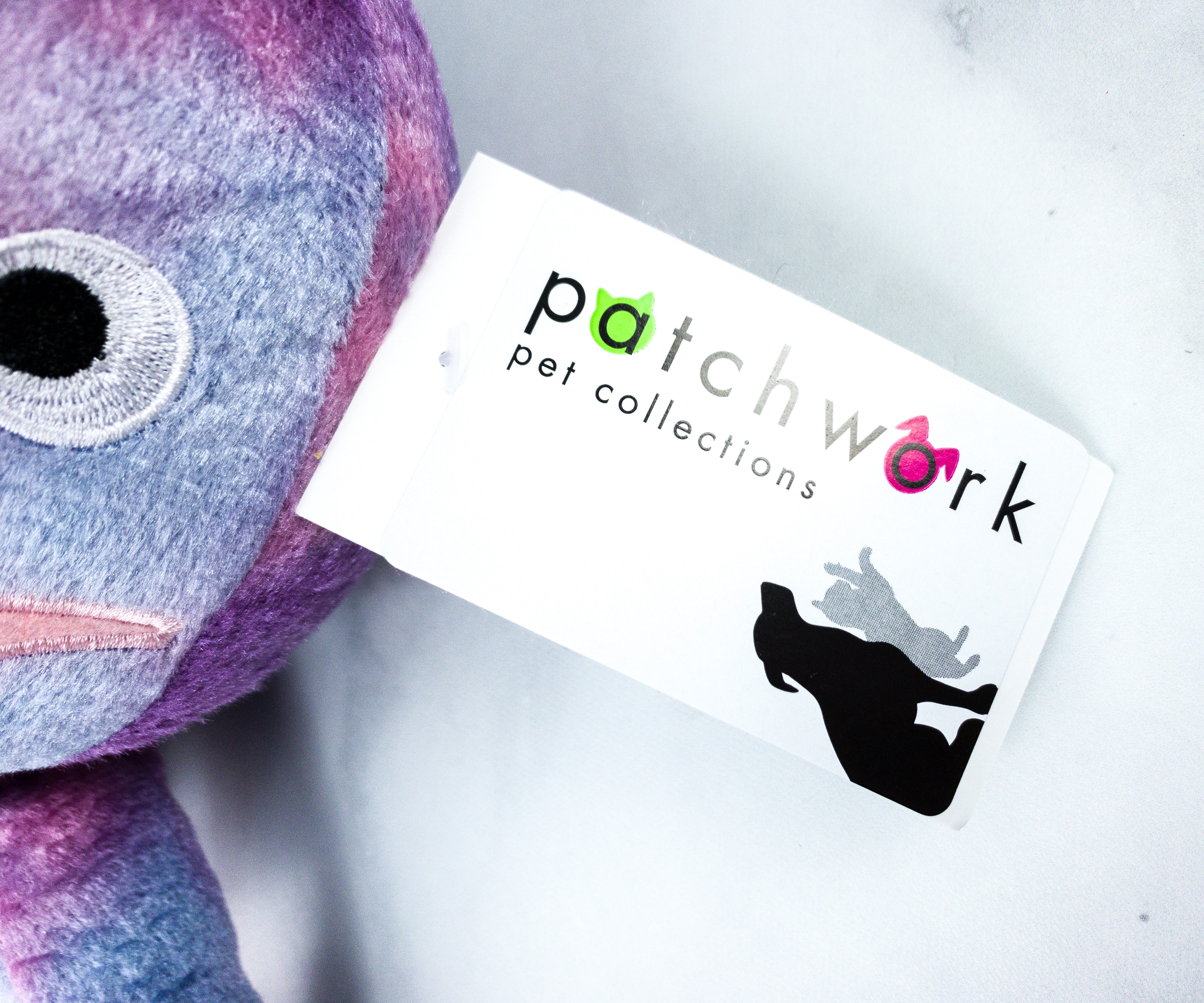 Patchwork Pet Collections Dog Toy. The second toy we got is a stuffed plush toy made from premium-quality materials!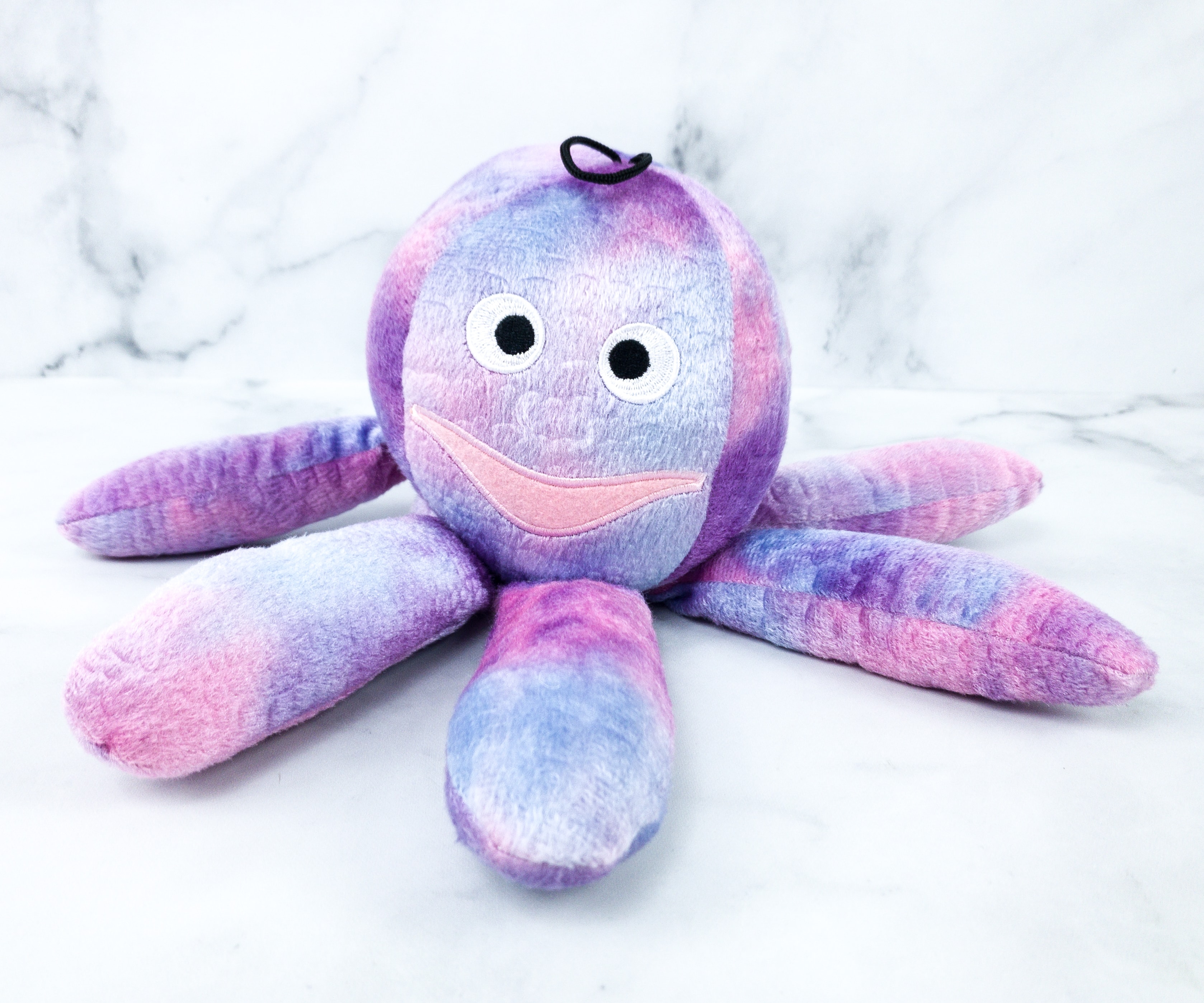 It's a colorful octopus plushie featuring purple, blue, and pink colors. The octopus also has an embroidered pair of round eyes and smiling pink lips.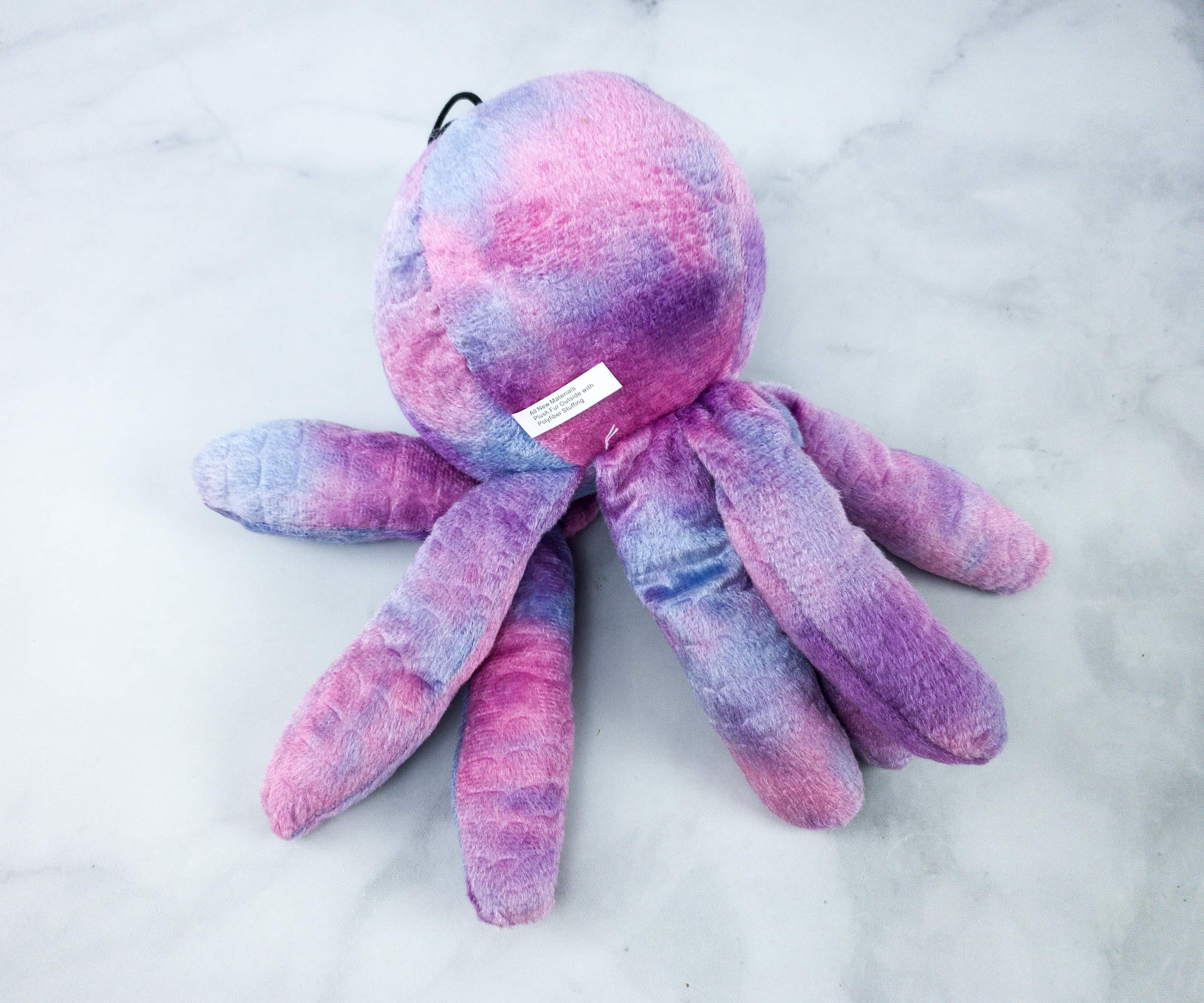 This octopus plushie is soft yet durable at the same time. It's a great toy for playing tug of war!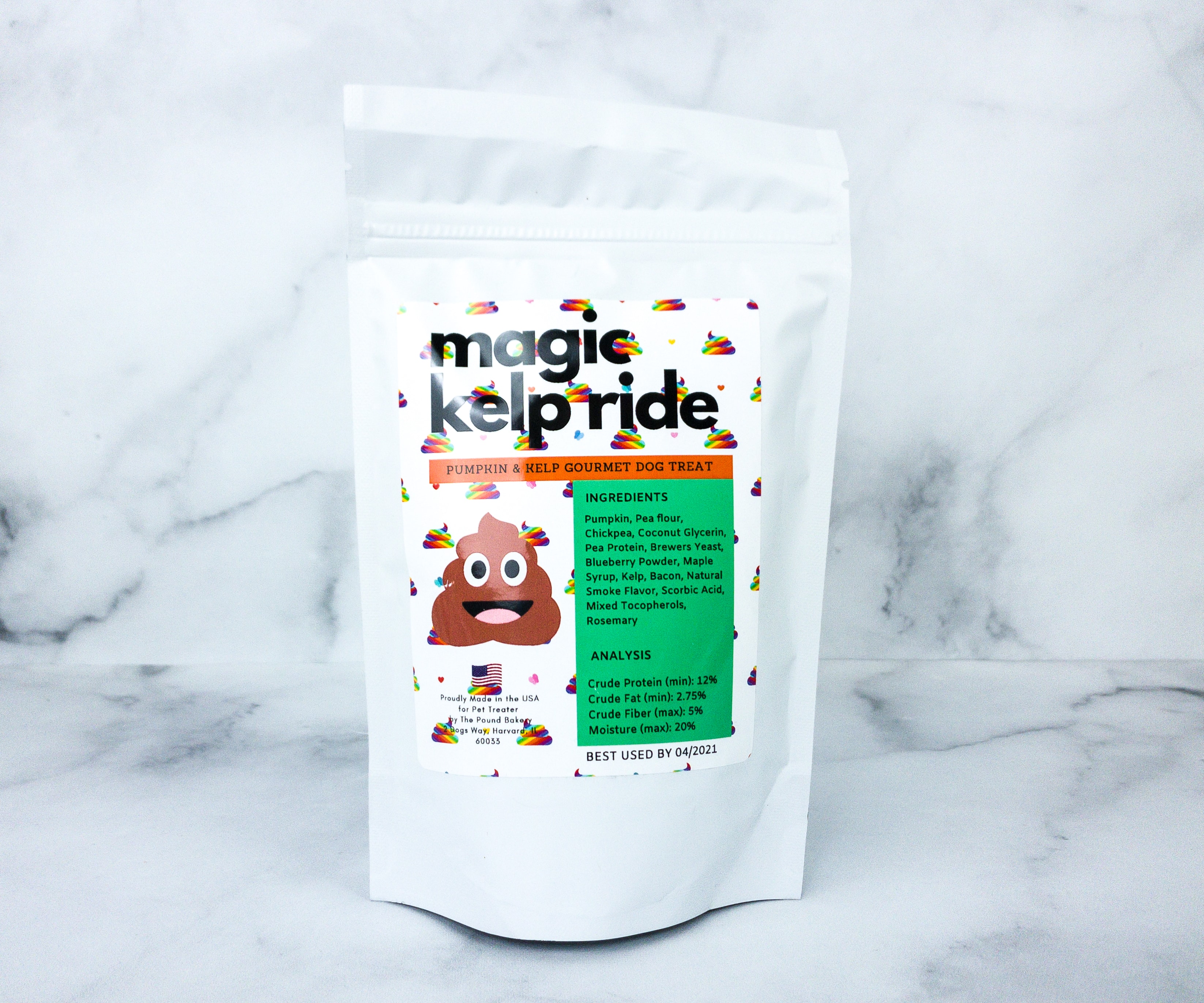 Magic Kelp Ride. These delicious treats in a bag are made from a blend of pumpkin, blueberry powder, maple syrup, kelp, bacon, and rosemary!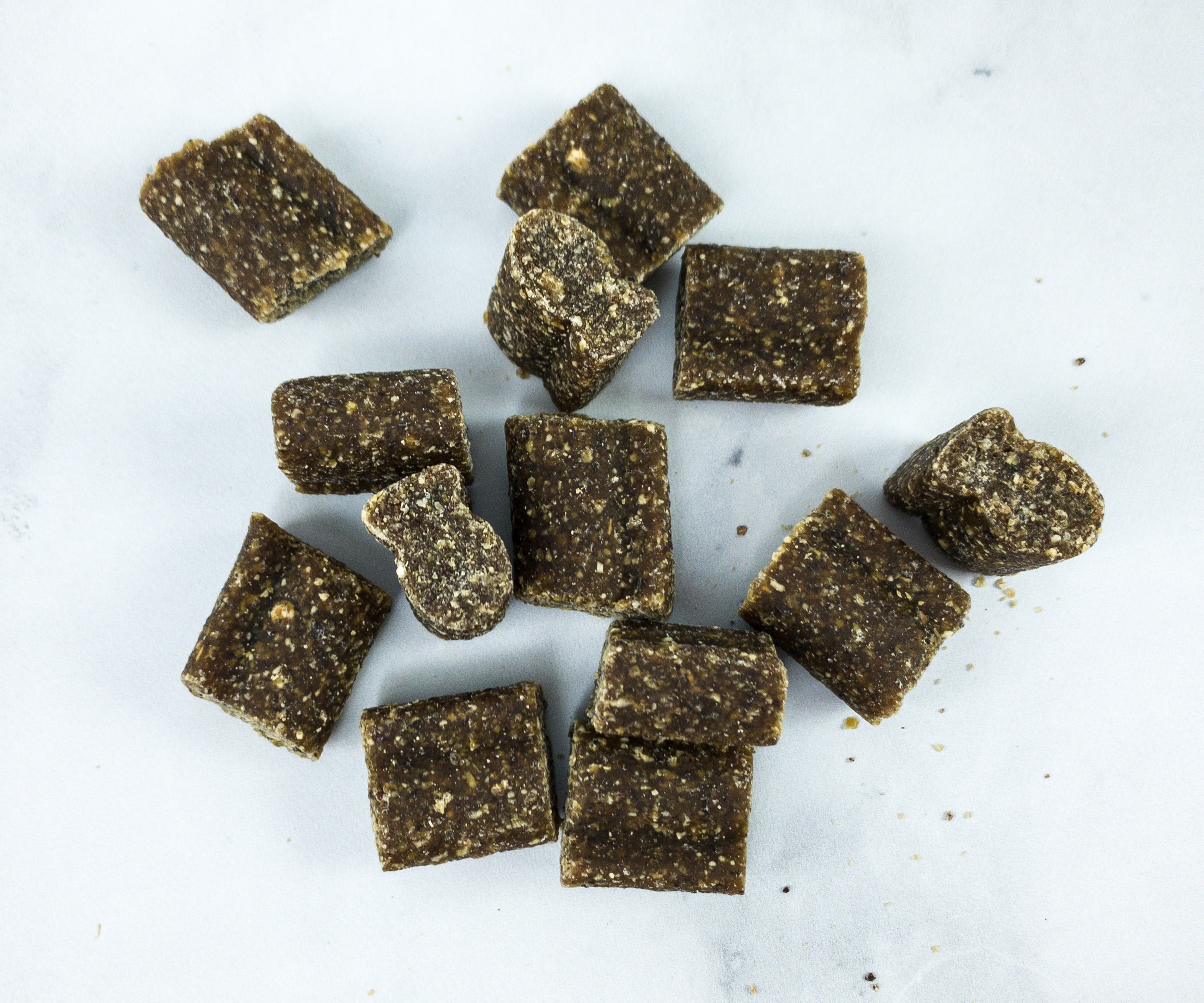 Inside are fish-shaped treats packed with protein, fiber, and other vitamins and minerals that help improve your dog's health.
Loving Pets True Venison Venison Jerky Bars ($11.99) These jerky bars are all-natural treats made from venison and vegetable glycerin. They're perfect snacks for large-sized dogs!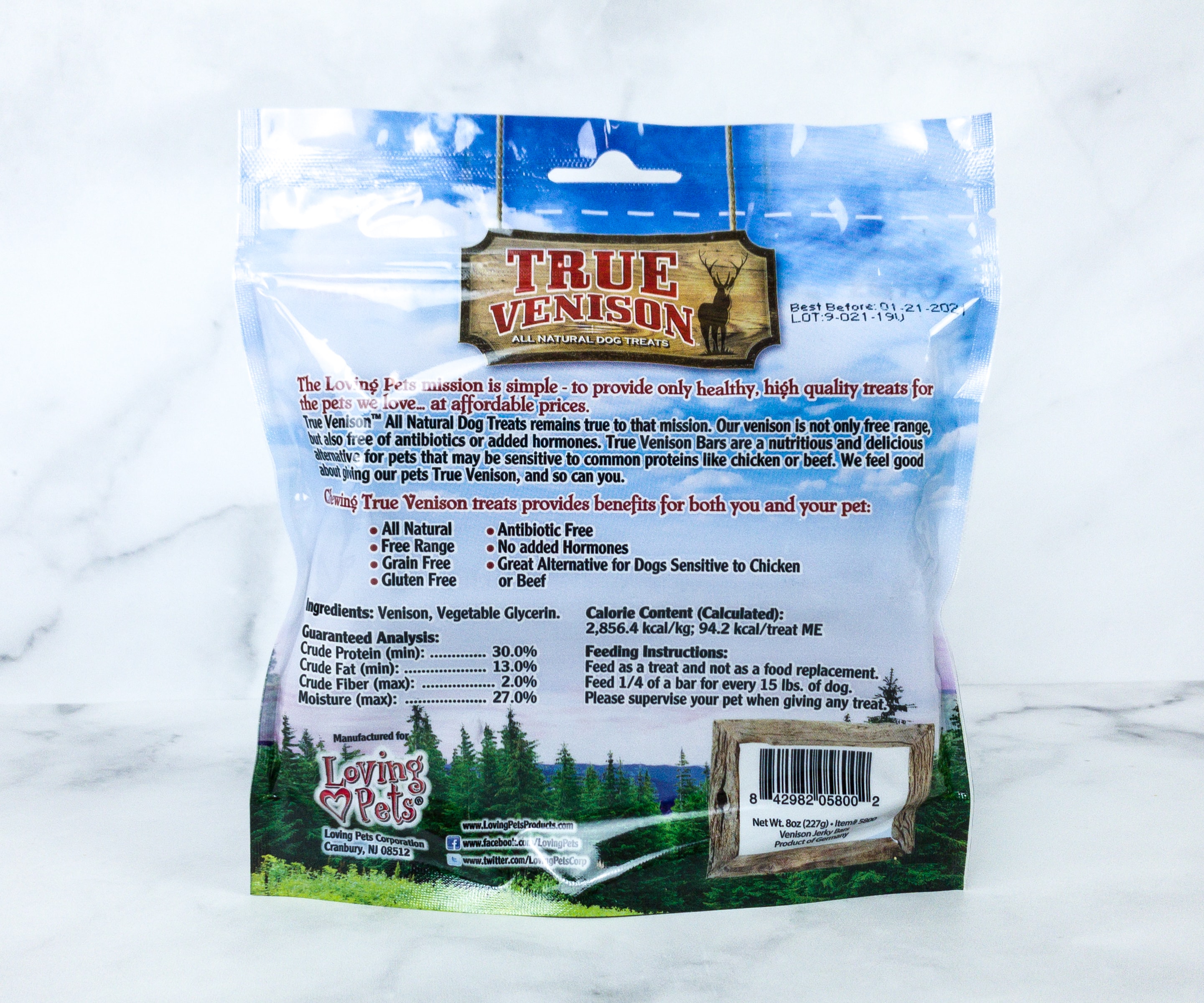 It's free from grain, gluten, antibiotics, and range with no added hormones.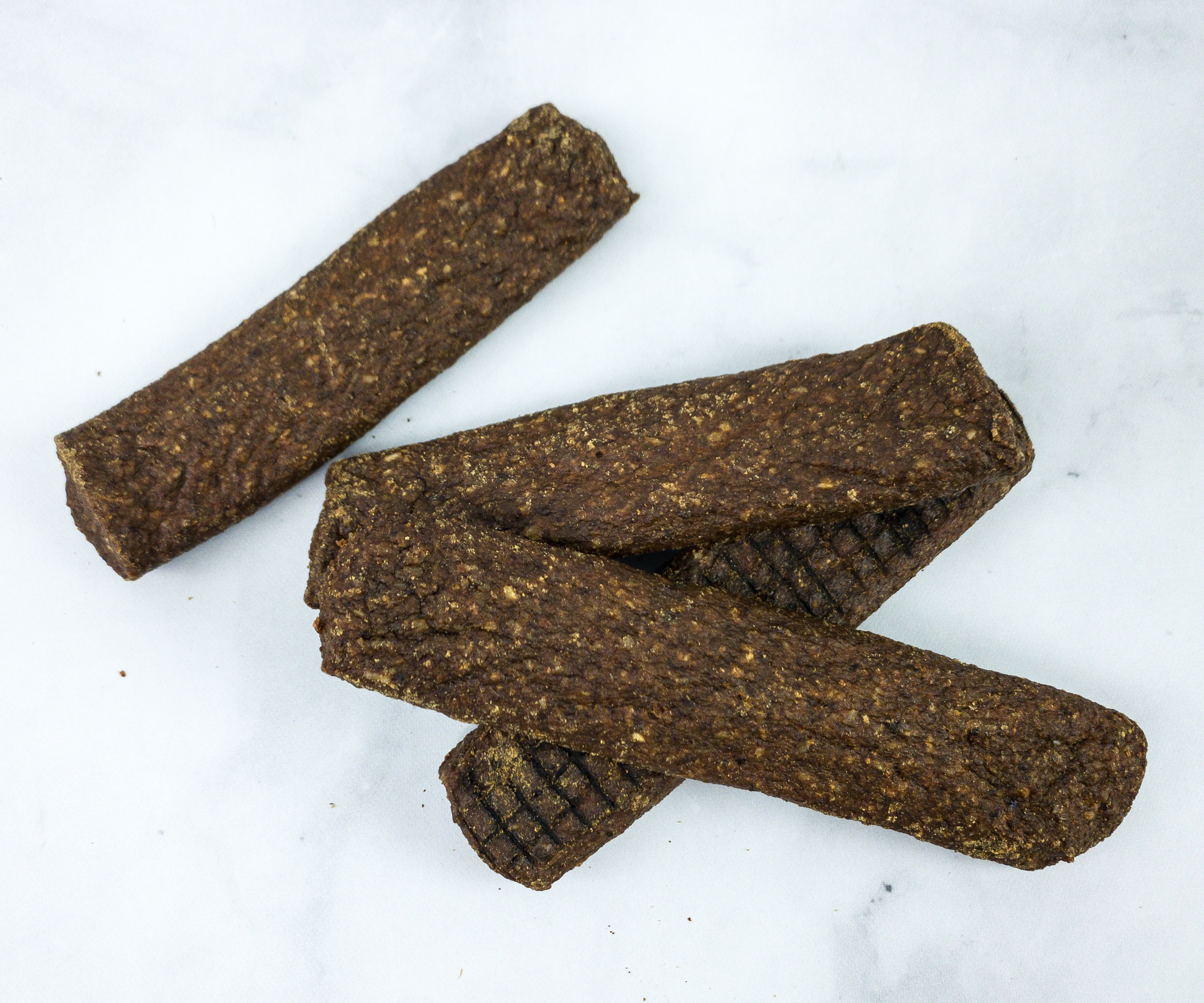 These stick snacks are great alternative for dogs who are sensitive to chicken or beef!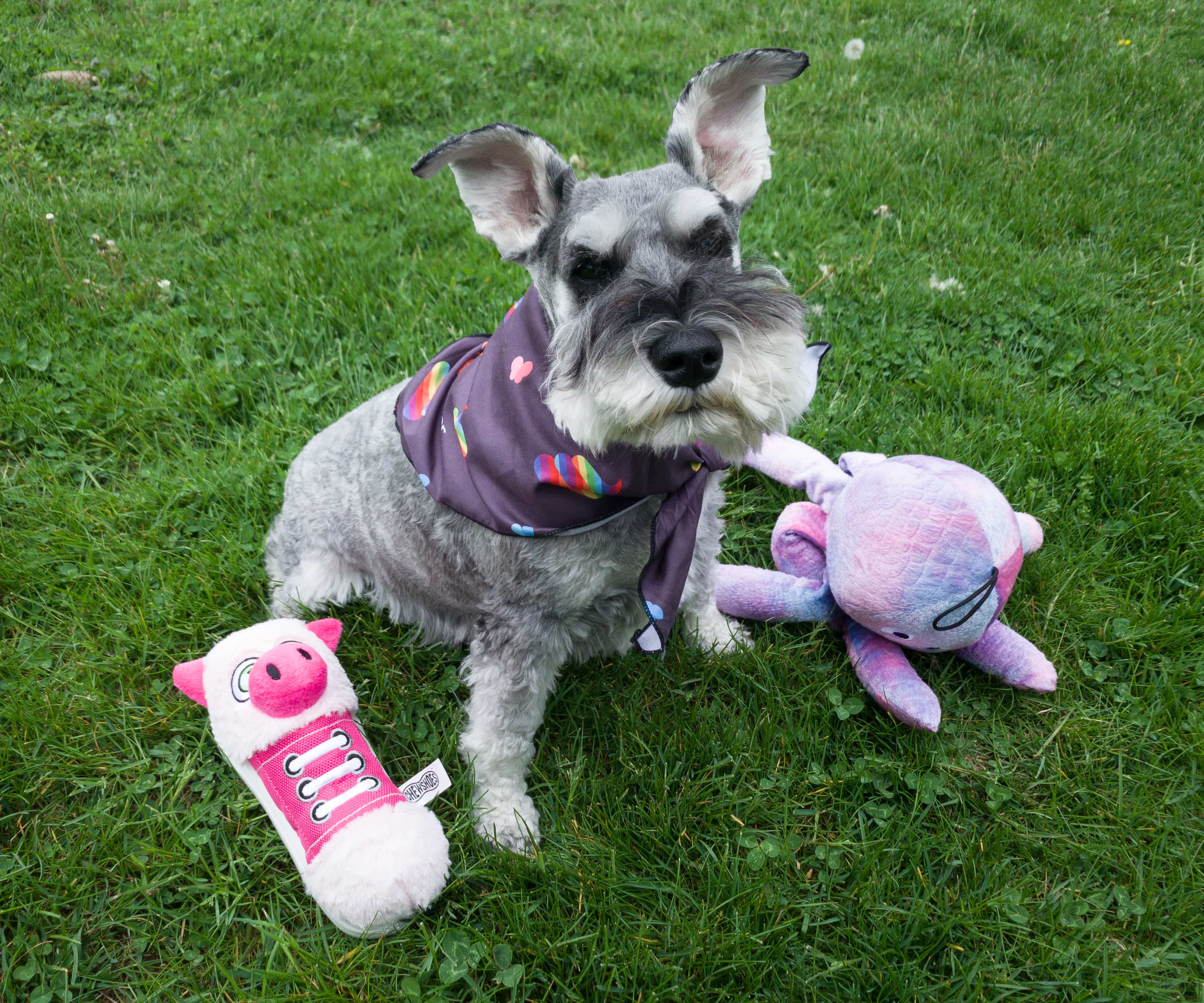 Pet Treater really rocks! They are quite consistent in sending high-quality toys that make playtime fun and healthy treats that satisfy our dogs. This month, there are two plush toys for large dogs, as well as a pack of treats and some jerky bars. All of the treats are made with natural ingredients so we don't have to feel guilty about feeding them to our dogs. The bandana's design is also amazing, as always. Another thing we love about this subscription is that they come up with fun and witty themes monthly! We're so happy about this curation overall!
What do you think of this month's Pet Treater Deluxe Dog Pack?