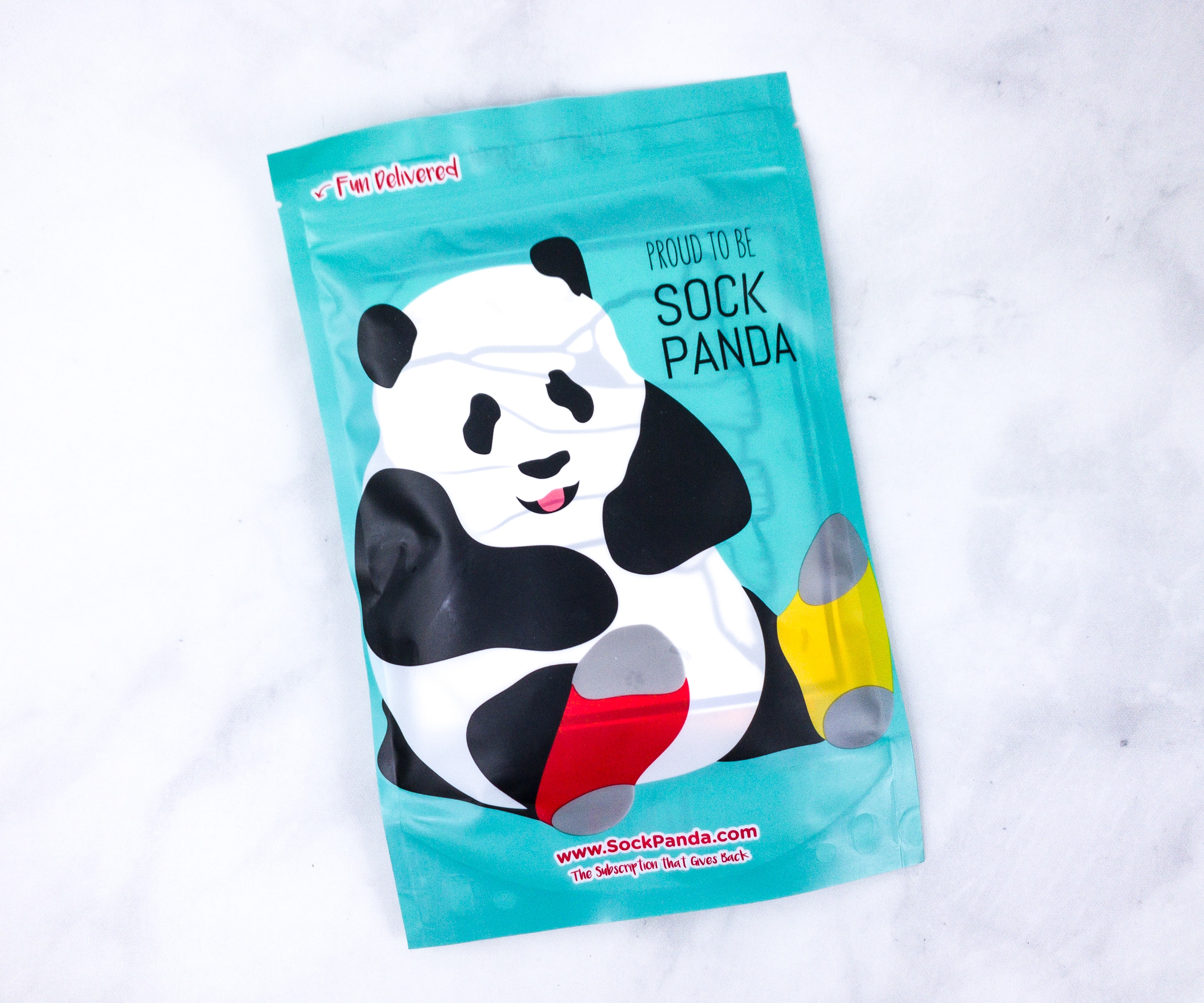 Panda Pals is a play and learn monthly sock subscription for kids. It's a great way to refresh your kid's sock drawer, and it brings a lot of fun, too.
 DEAL: Save 10% off a new subscription! Use coupon code PANDA10.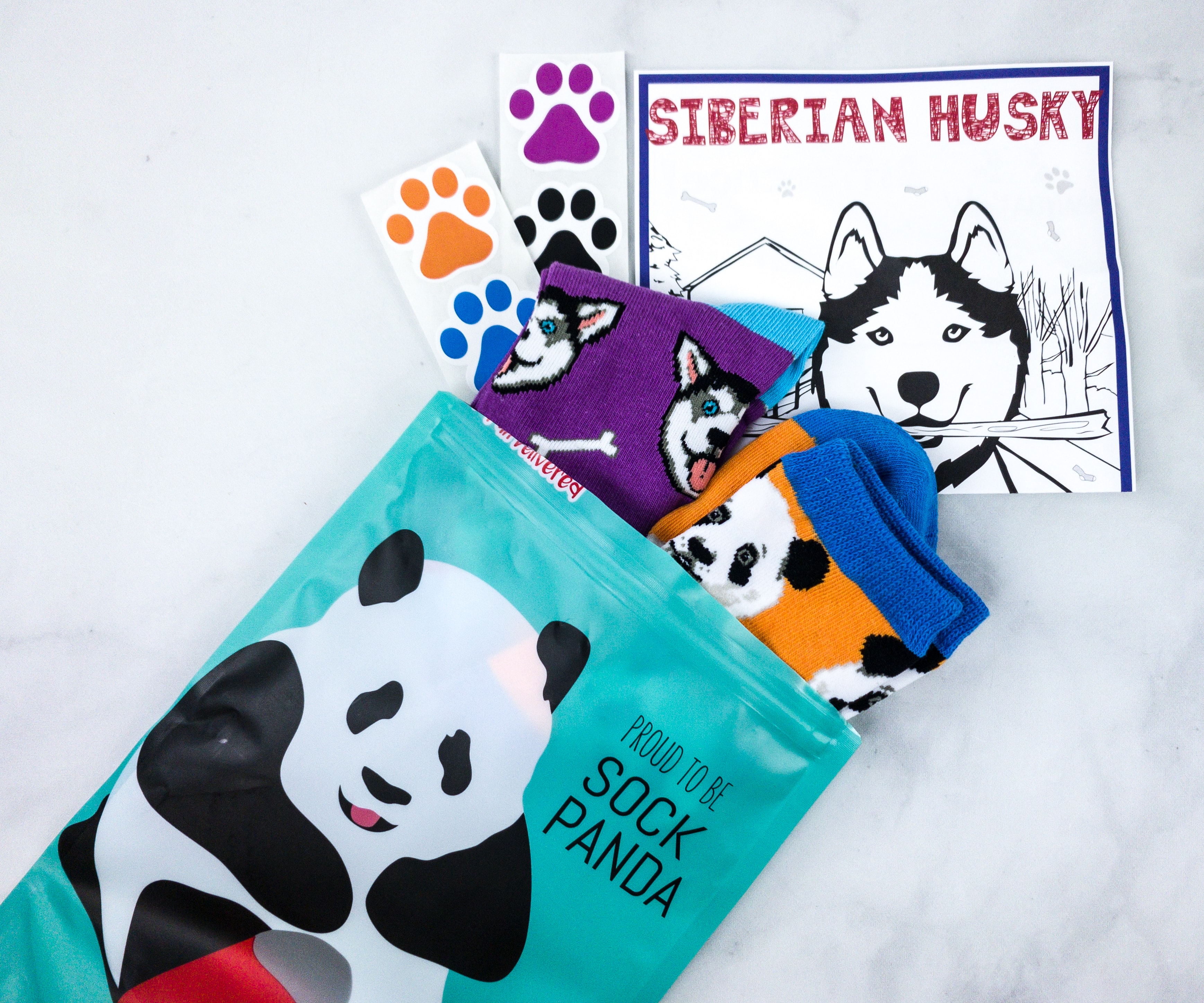 All the items come in a pouch instead of a box, and this pouch features a cute panda drawing.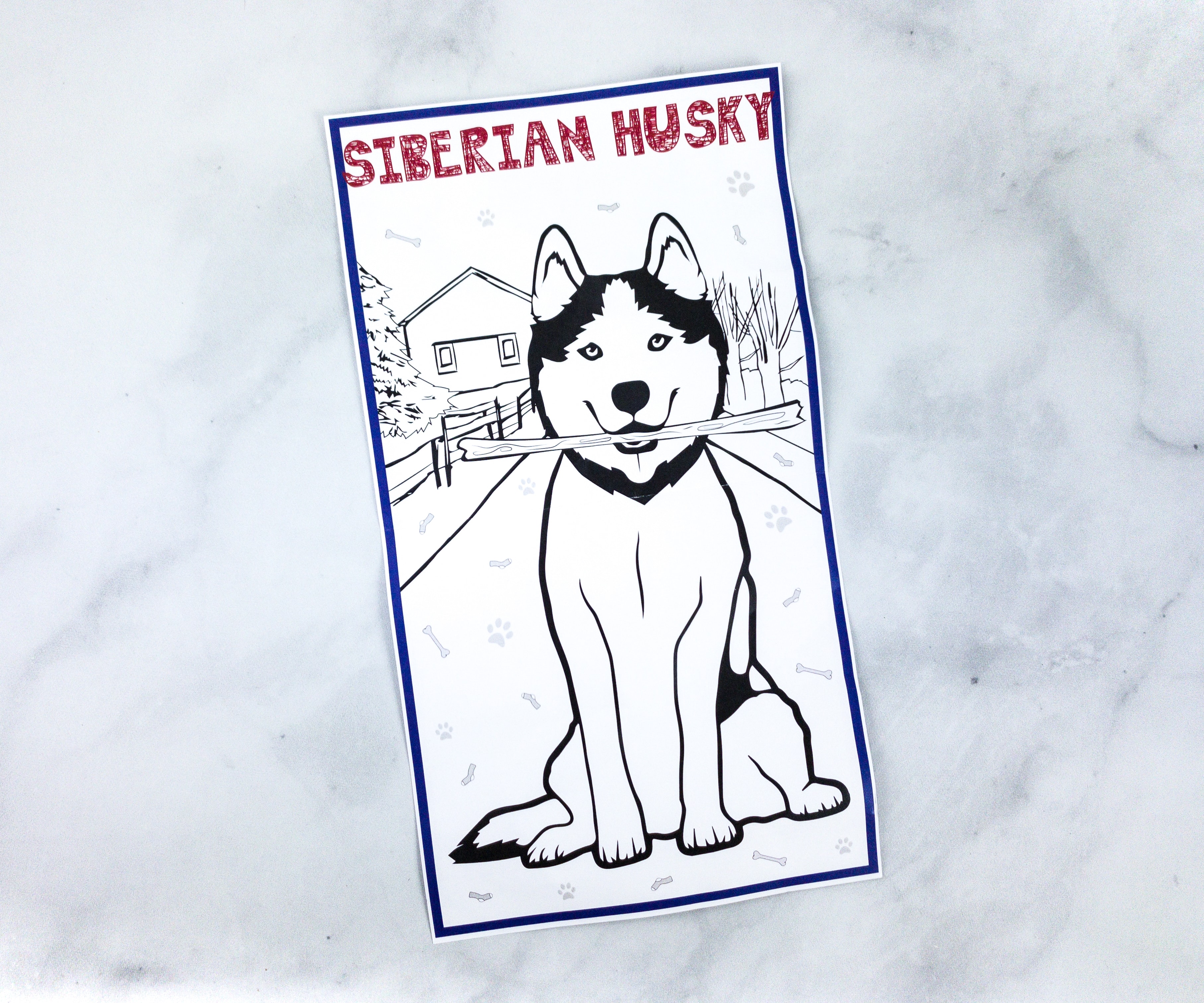 Each month, an activity sheet is included inside the pack. This month, it features a Siberian Husky.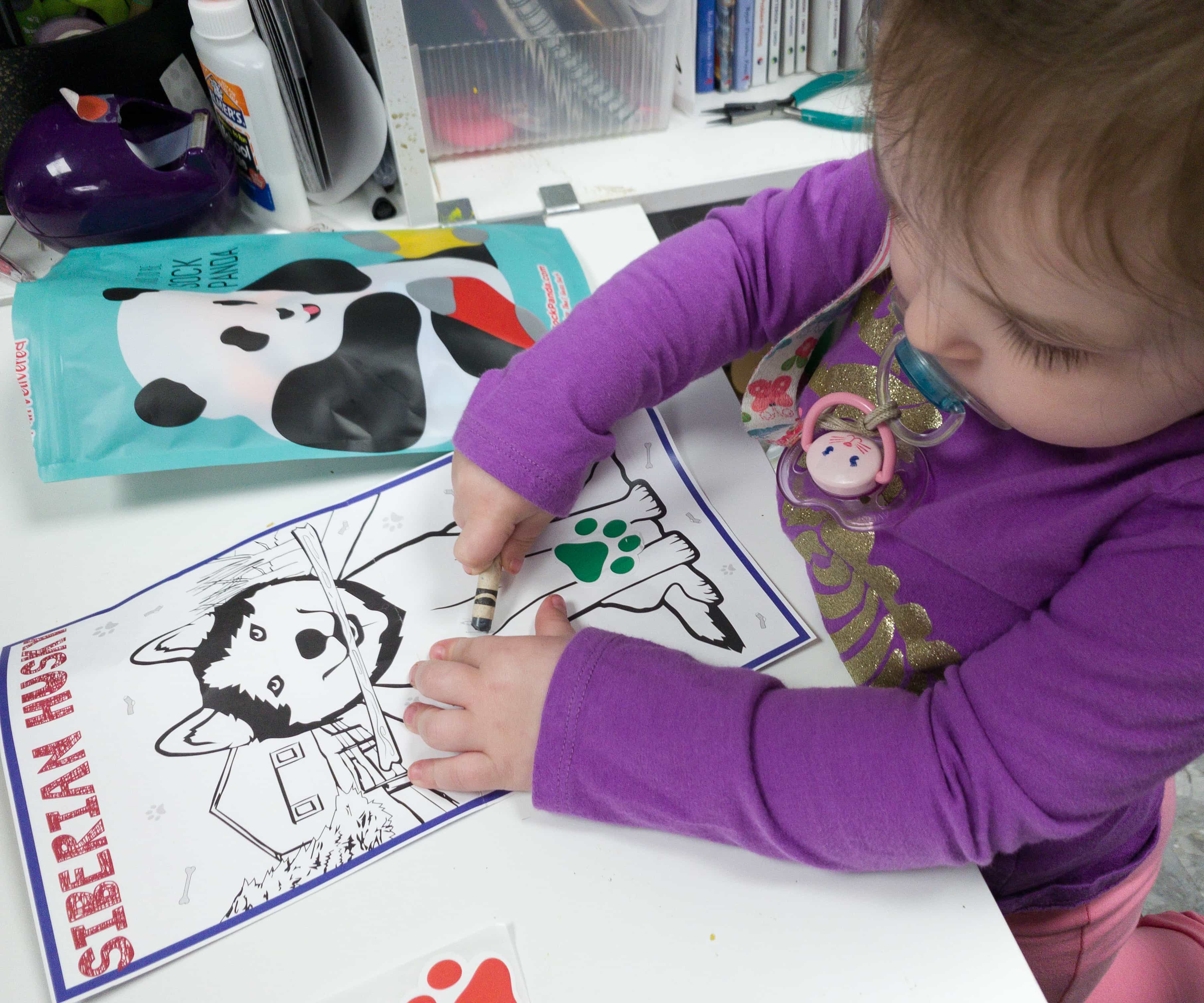 My daughter immediately started coloring the cute dog in the activity sheet!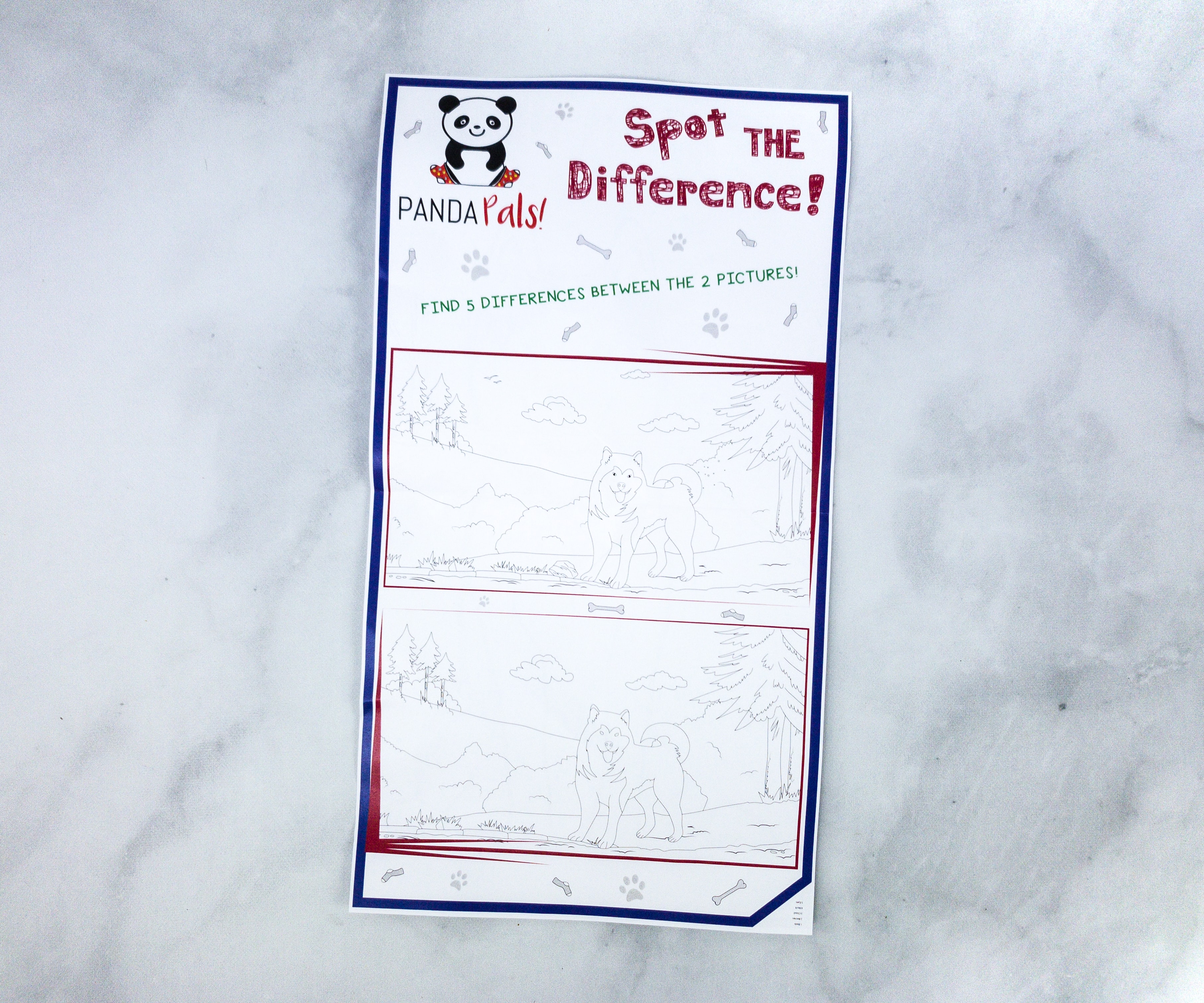 At the back of the sheet, there's a spot-the-difference activity where your kids need to look for the differences between the two given images.
This month's Panda Pal bonus item are Siberian Husky paw mark stickers!
There are two pairs of socks included in the package!
Here's the first pair, bright-colored quarter-cut style socks that feature an orange base color with blue cuffs, heels, and toes.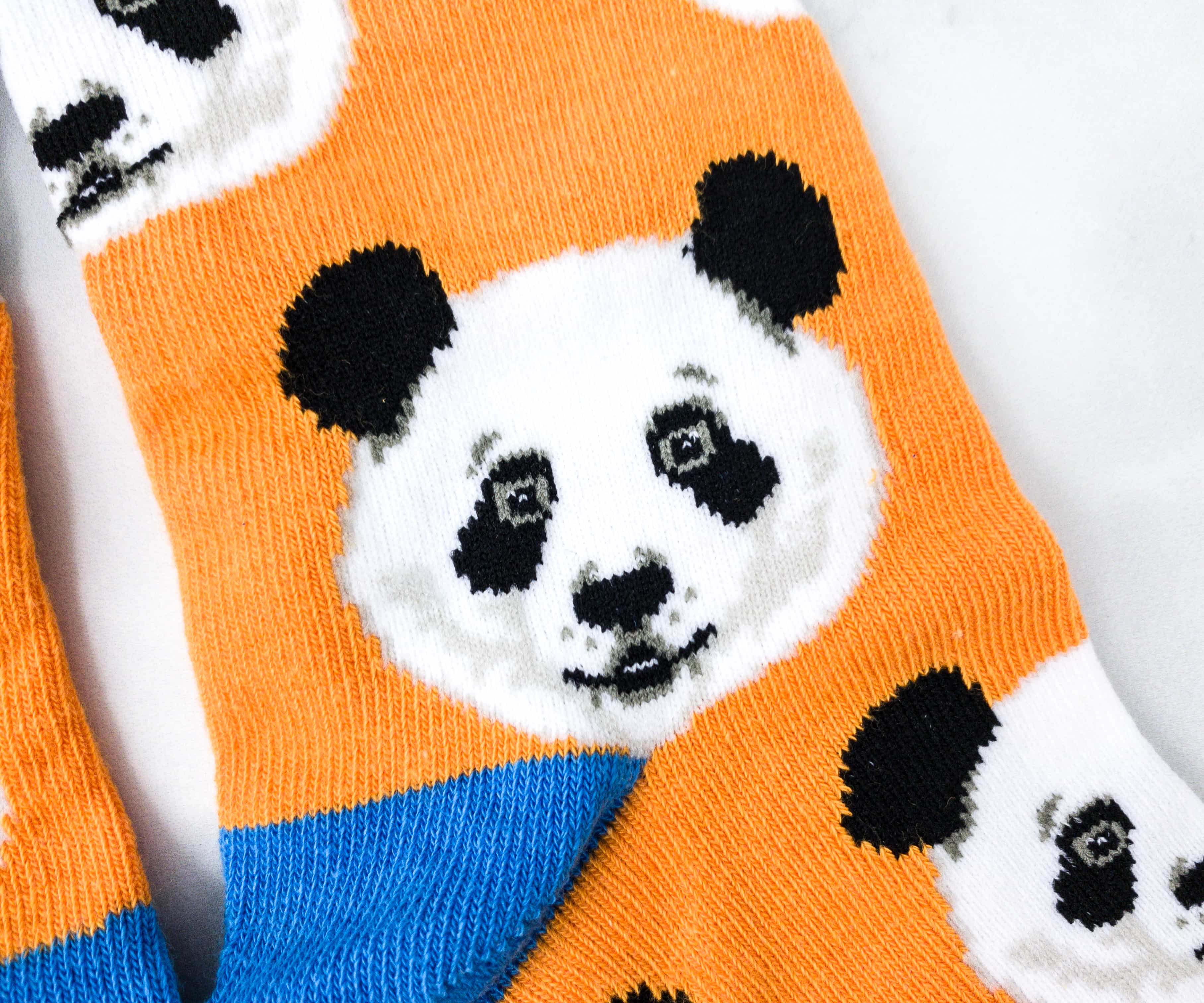 These socks also feature super cute panda faces all over!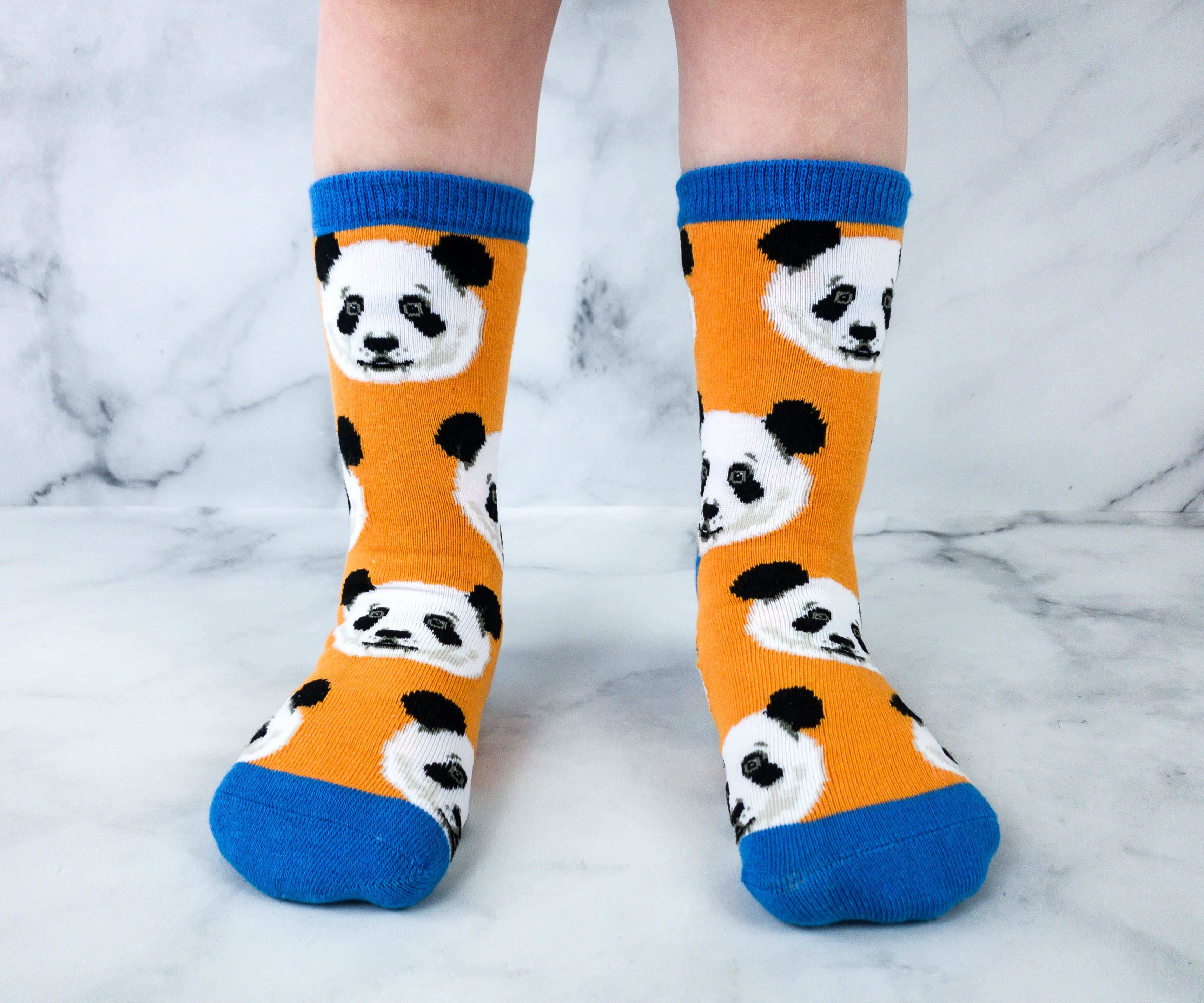 The colors are so eye-catching, plus these socks fit really comfortably!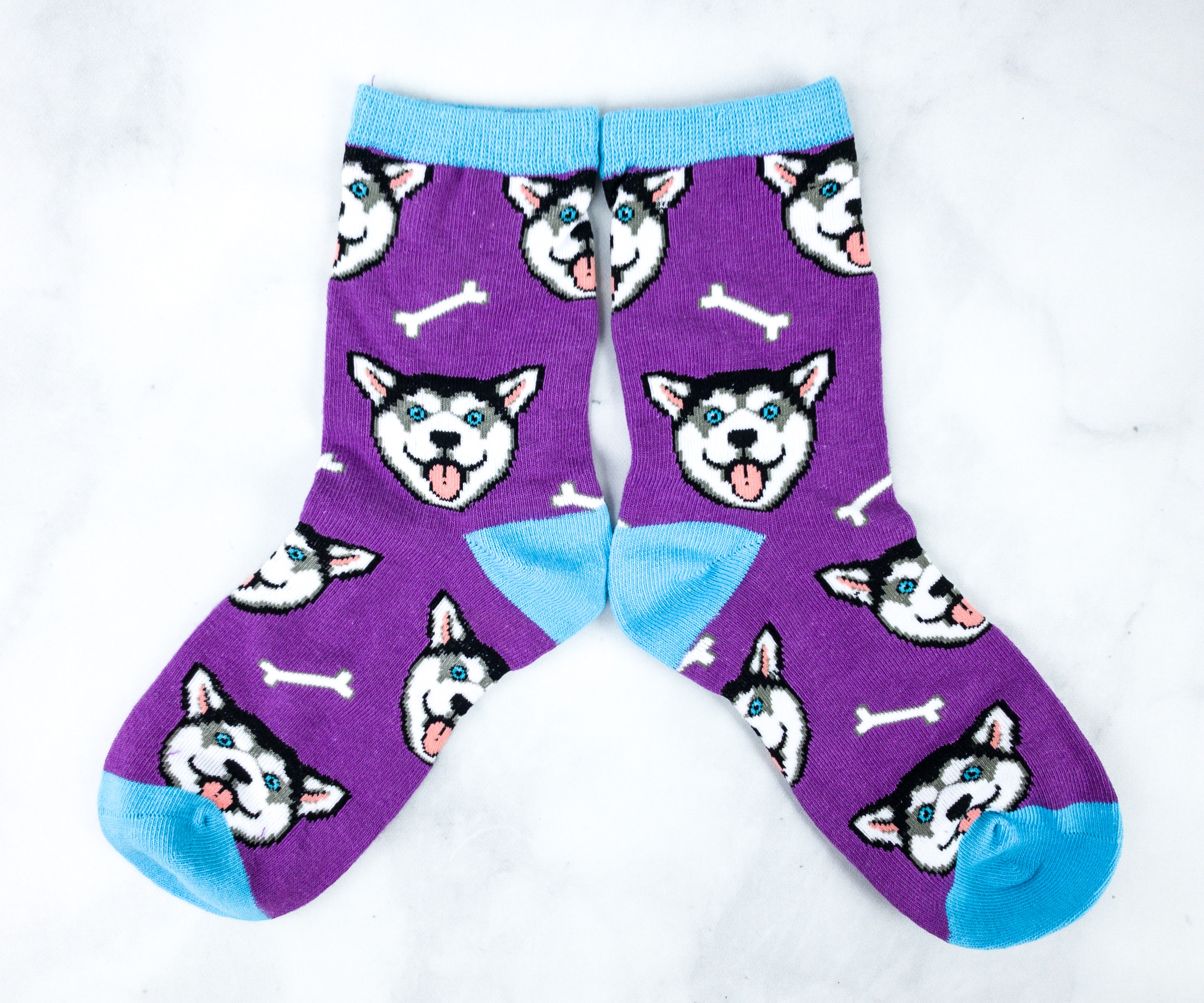 The second pair of socks is also quarter-cut style. They have a purple base color and light blue cuffs, heels, and toes.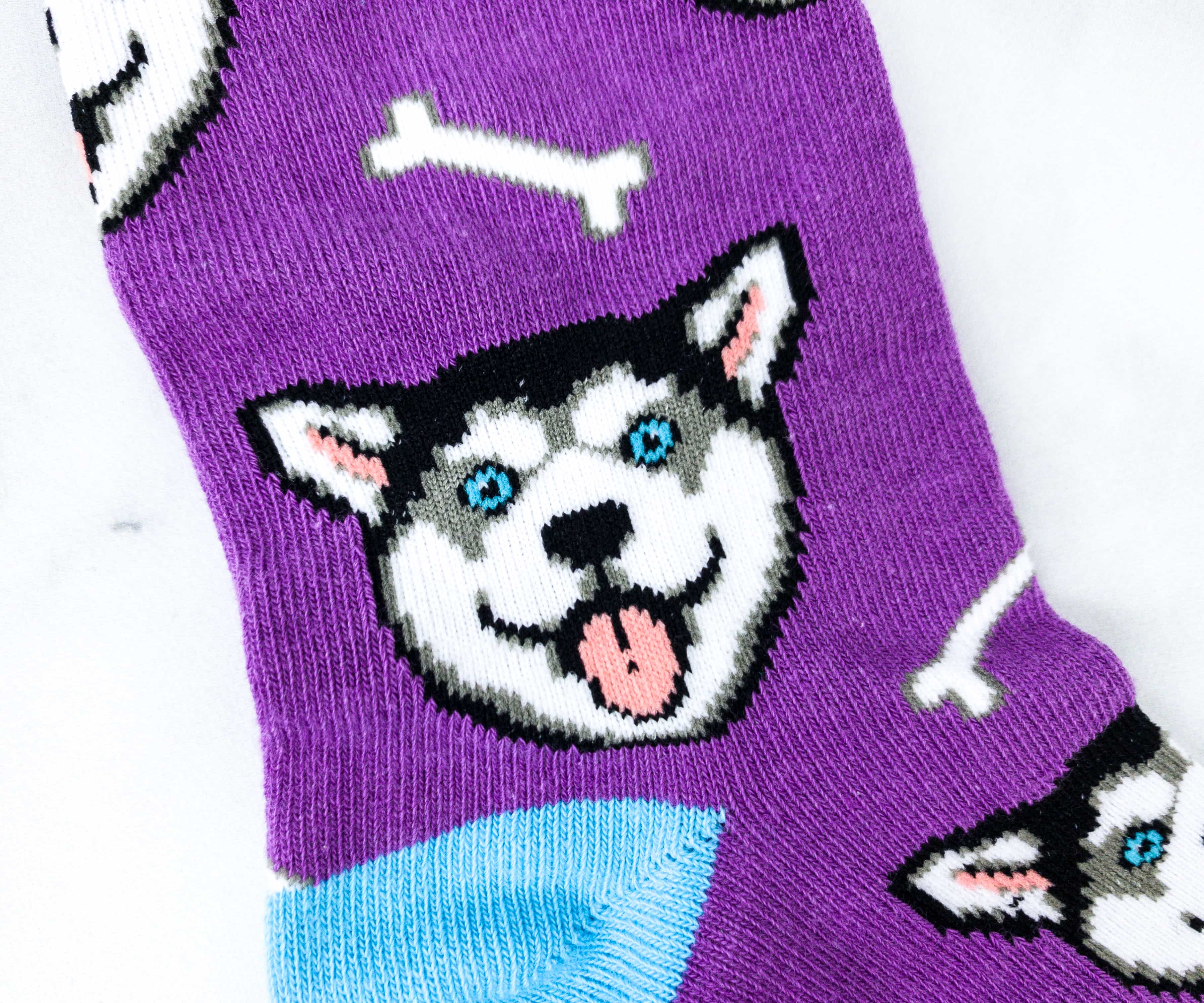 These socks also feature a cute animal face and this time it's a Siberian Husky! There are also white bones all over.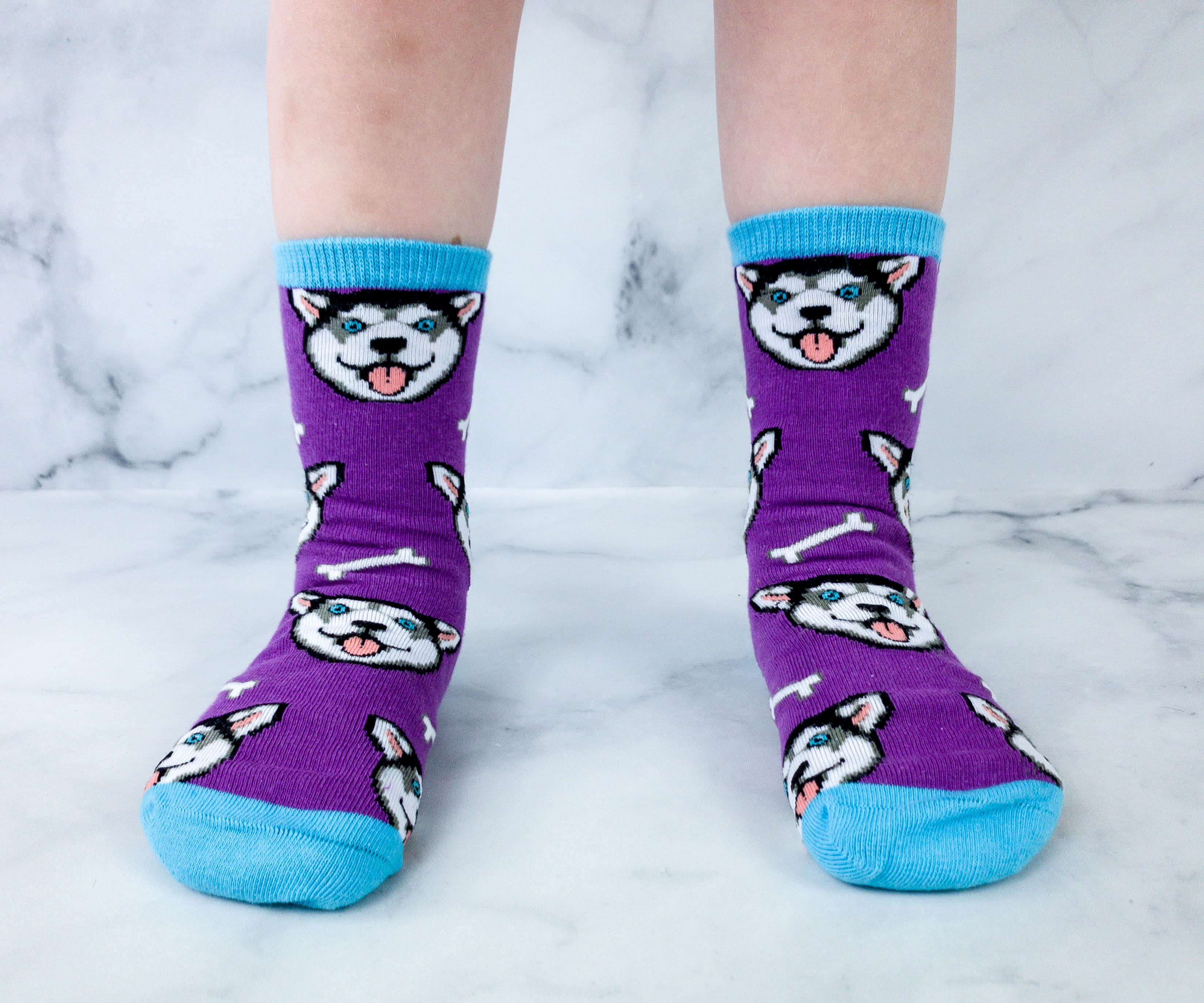 Just like the first pair, these were soft and comfortable to wear!
Panda Pals has always brought joy to my kids! They are consistent in providing us with high-quality socks featuring adorable designs that appeal to children. My kids love all the socks from this subscription ever since, and also the activity that comes with every pack. I really appreciate how they regularly come up with a variety of amazing and colorful sock designs. Another thing that we love about this subscription is that they donate a pair of socks to those in need for every pair of socks purchased!
Do you love fun socks?