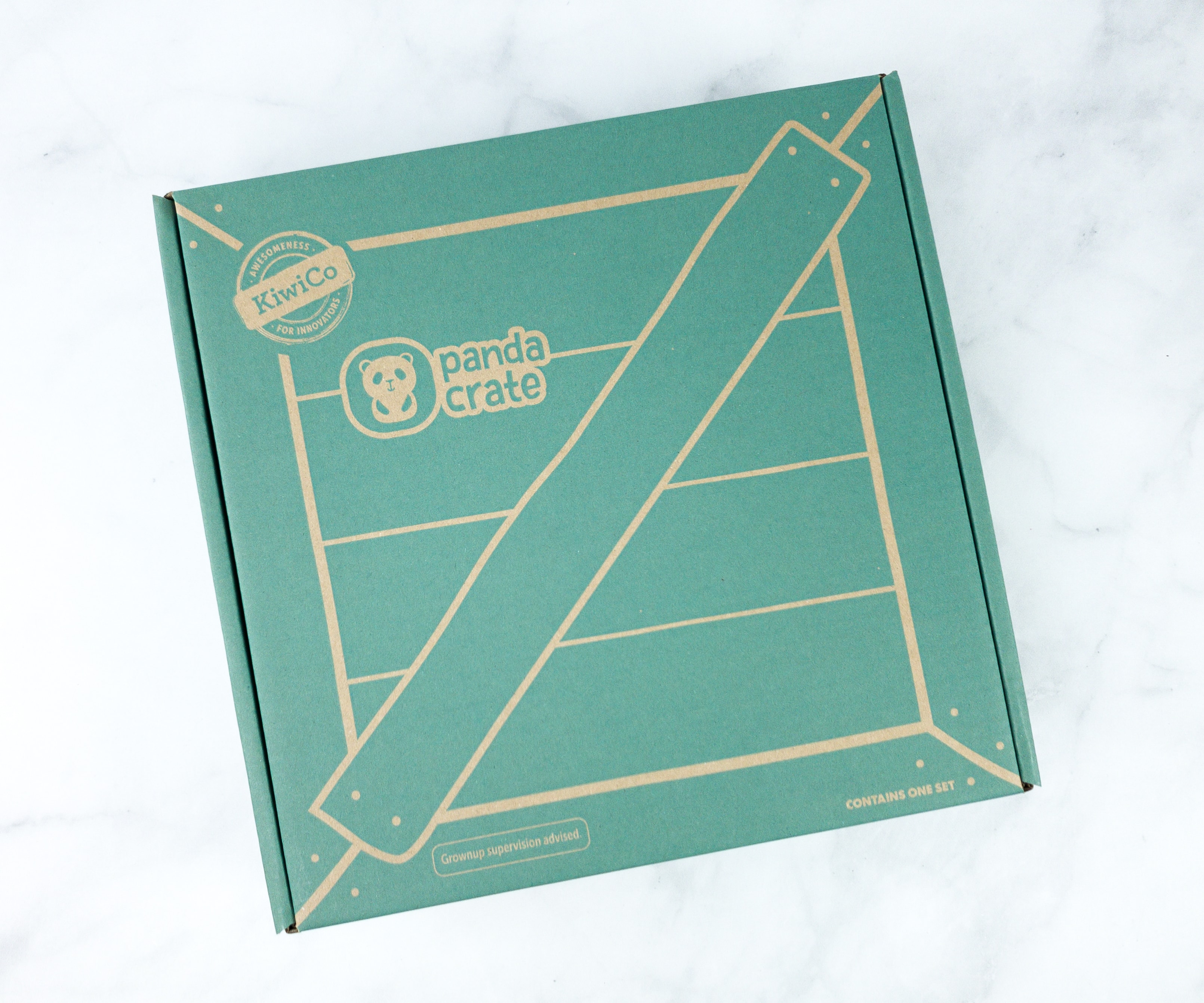 Panda Crate is a subscription from the KiwiCo family that's specifically curated for babies ages 0-2. Shipping every other month, it costs $39.90 with free shipping to the US. This subscription is made for infants and toddlers to help in their early childhood development. Each box includes 5-6 learning toys and/or books ideal for child's age and stage, a copy of wonder magazine, Activity Cards to promote learning and development, and Beyond the Crate Cards to help you bond and explore with your child. All products from this box are designed by experts and backed by researchers at Seattle Children's Hospital.
DEAL: For a limited time save $12 on your first box! No coupon code needed, just use this link to get the offer! This is the best coupon available for Panda Crate!
It's the LISTEN WITH ME box!
Everything is placed inside this cute green box!
The box looks full, and we're excited!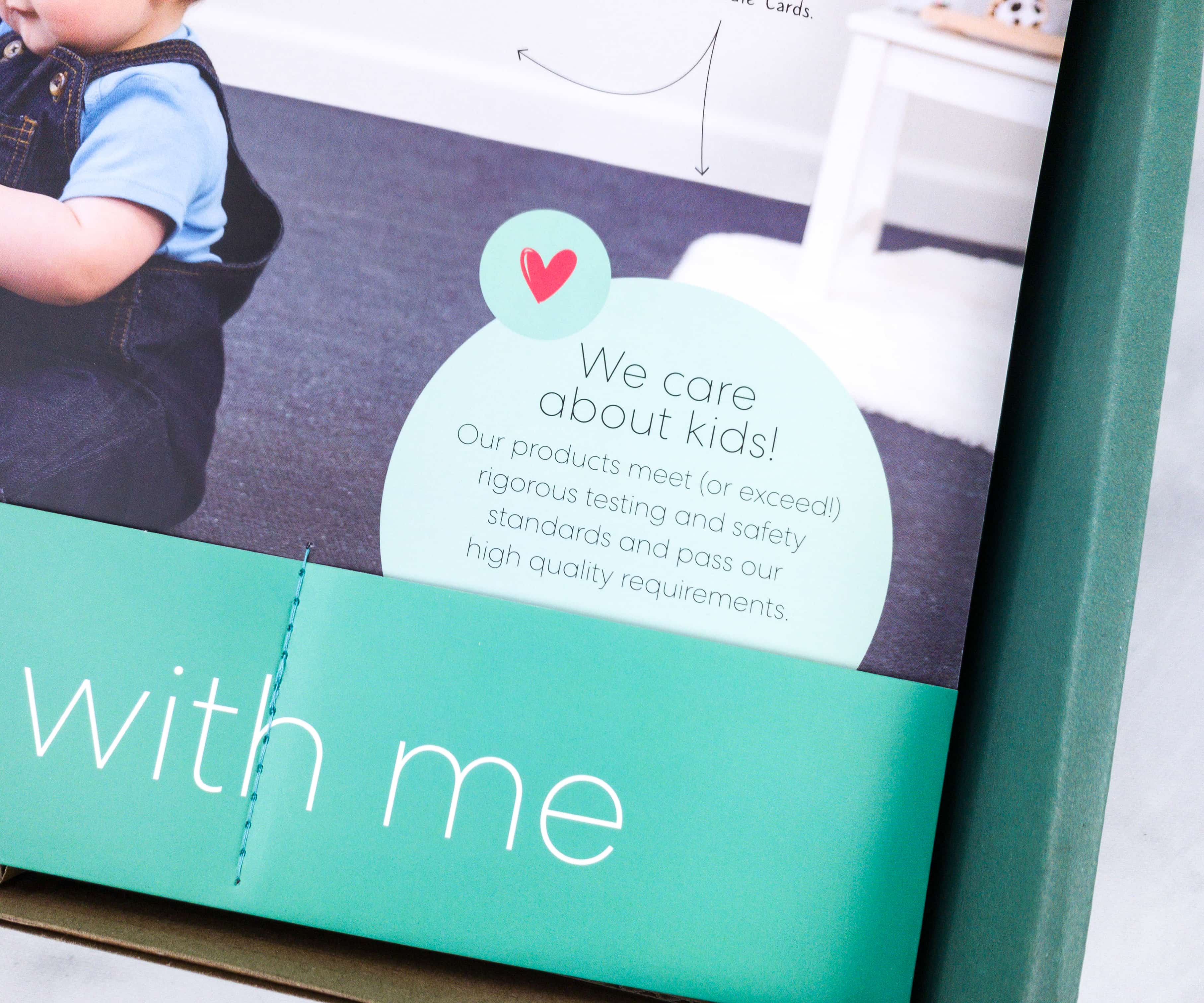 It comes with a Wonder Magazine and a card.
There's no extra packaging inside but everything came in perfect condition.
Everything in the box is listed down on this page, and they also provided a picture and bits of information about each of them!
This month's Wonder Magazine includes special articles about Auditory Development, Music-Based Learning, and Listening Skills.
The back of the magazine presented us with KiwiCo's goals for the next generation of innovators!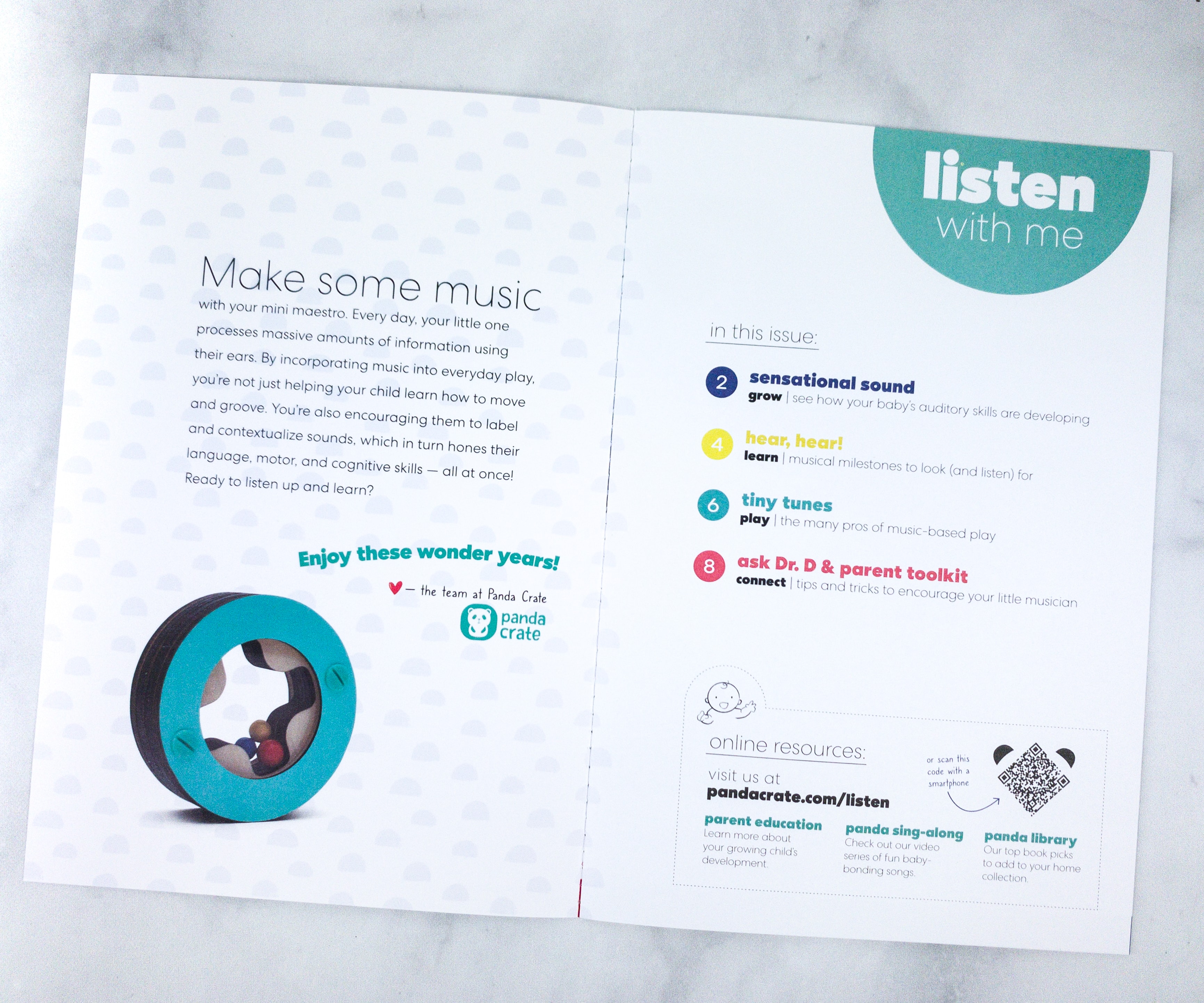 As usual, the booklet features a table of contents so you can easily get an overview of all the topics.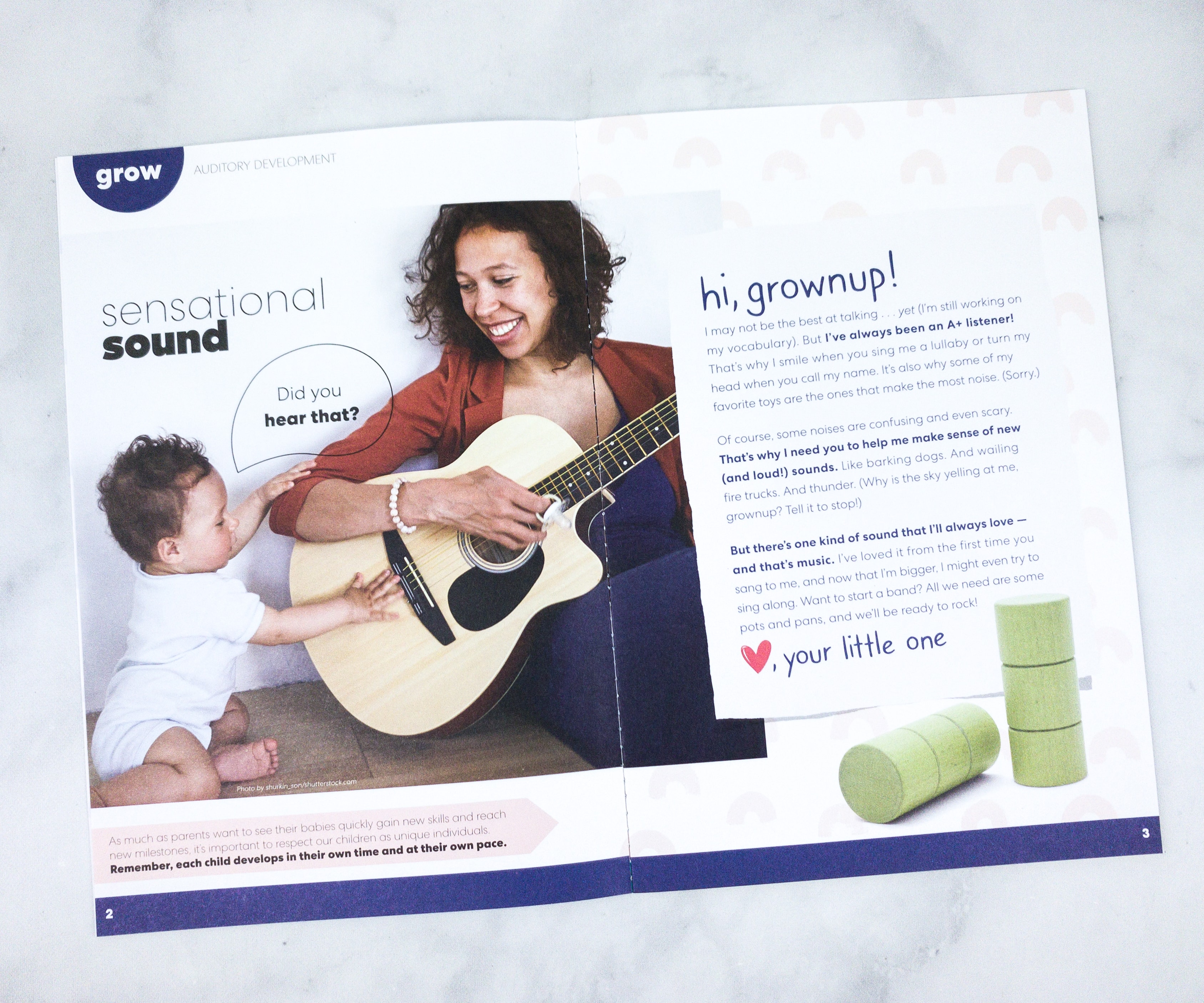 To help us understand more about our babies, they included this article that tells us about the sensational sound, and the kind of sound that the babies will always love—their mom's voice!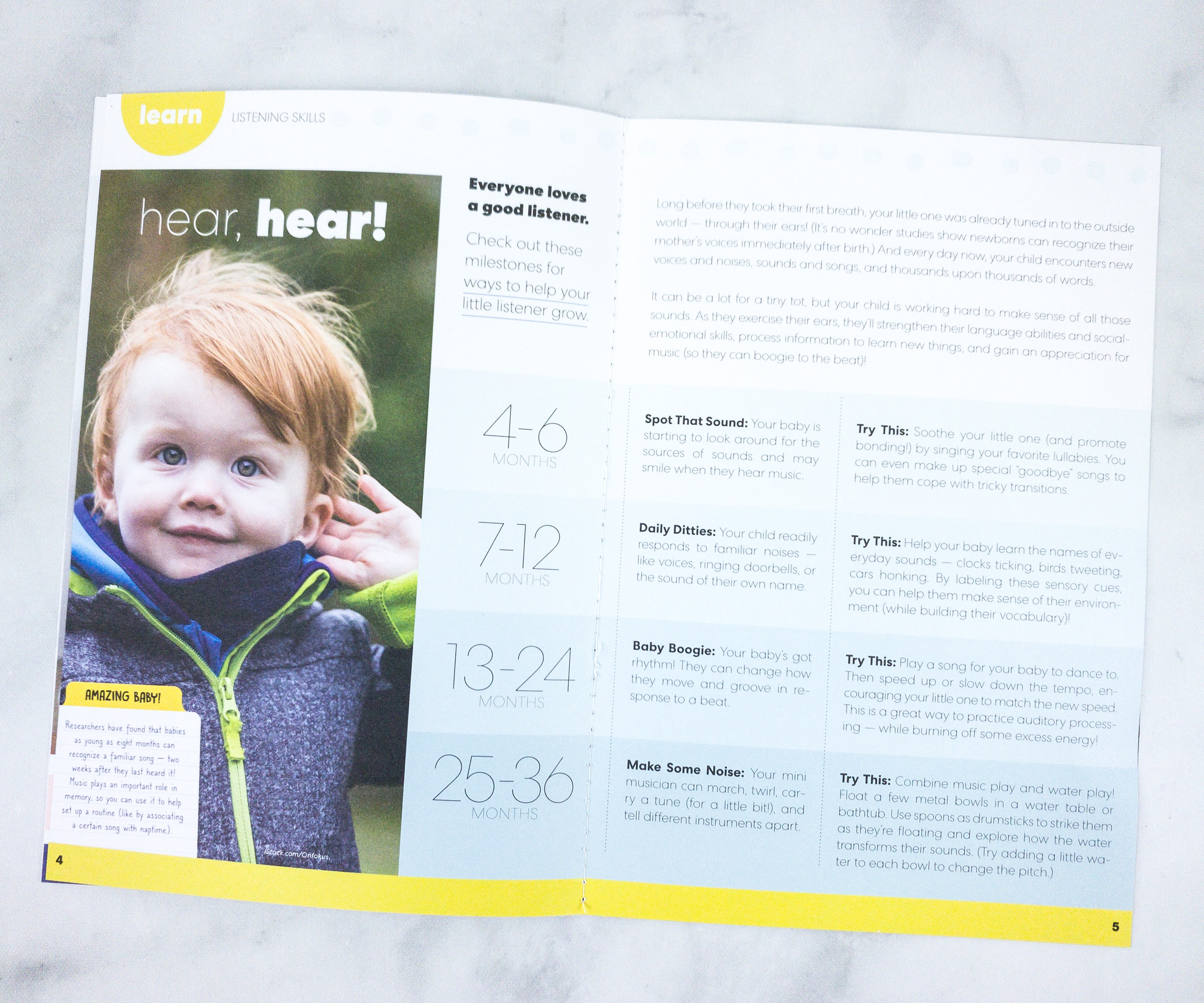 This article provides information about milestones related to listening skills and how to help your little listener grow.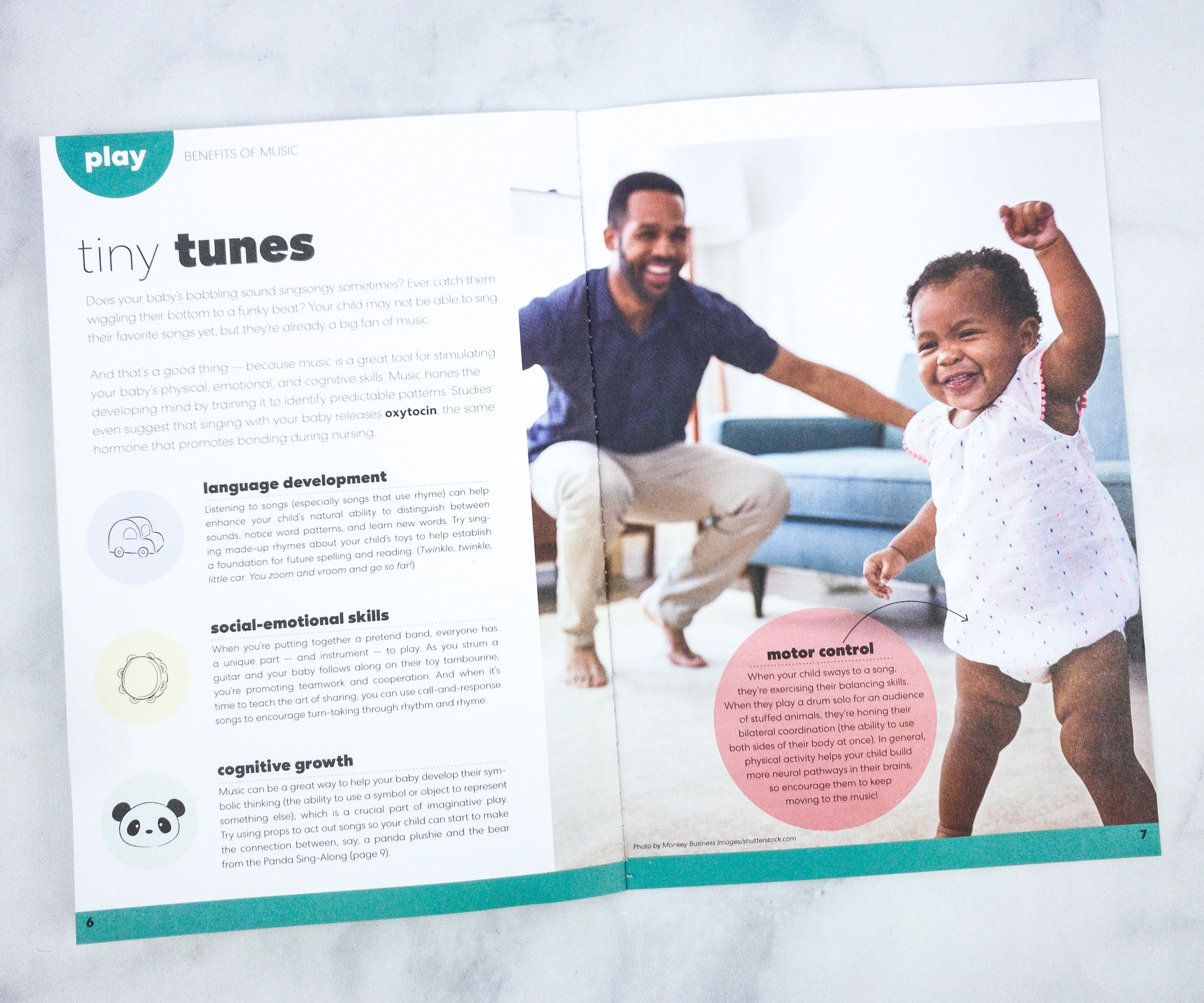 This article tells us about the benefits of music. They say that music is a great tool for stimulating the babies' physical, emotional, and cognitive skills.
Here's a column by Dr. Dimitri Christakis, which provides useful tips and advice for parents. This month, he answered the question of how would parents know if their child has a hearing problem.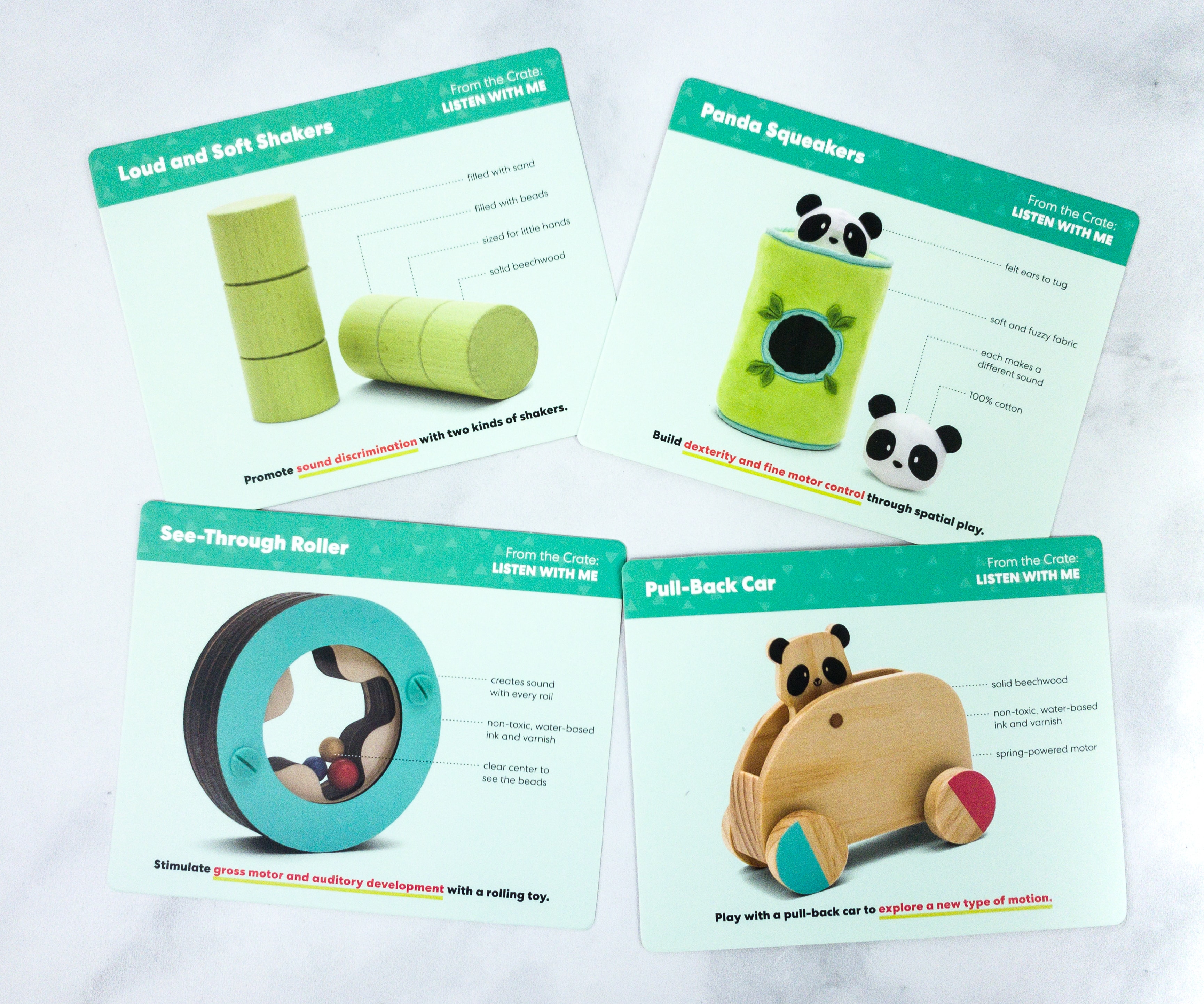 Here are the cards included inside this month's box that explains more about the items!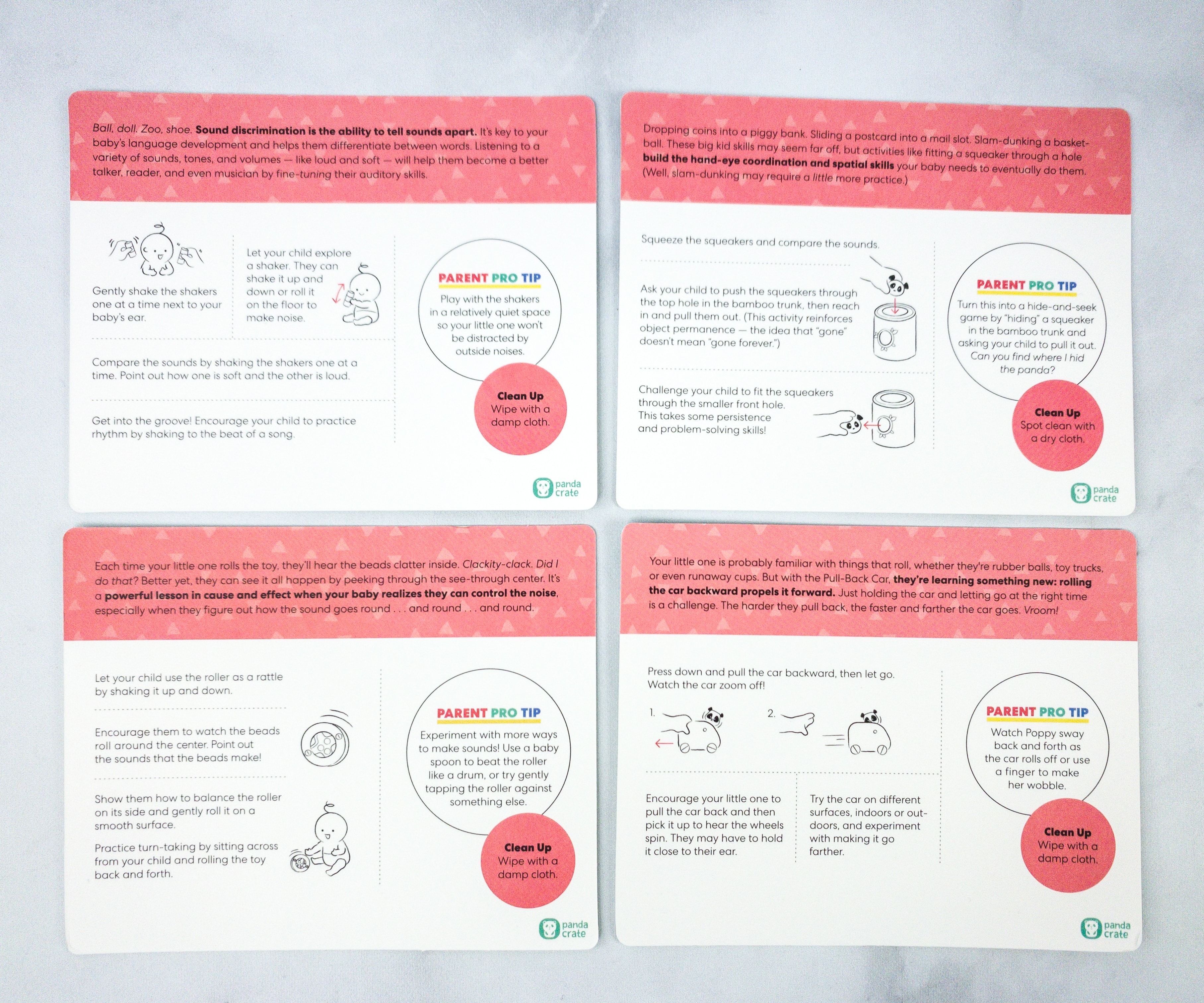 The back of the card provides essential information about each of their subjects, they even include a ParentProTip section for more useful parenting tips.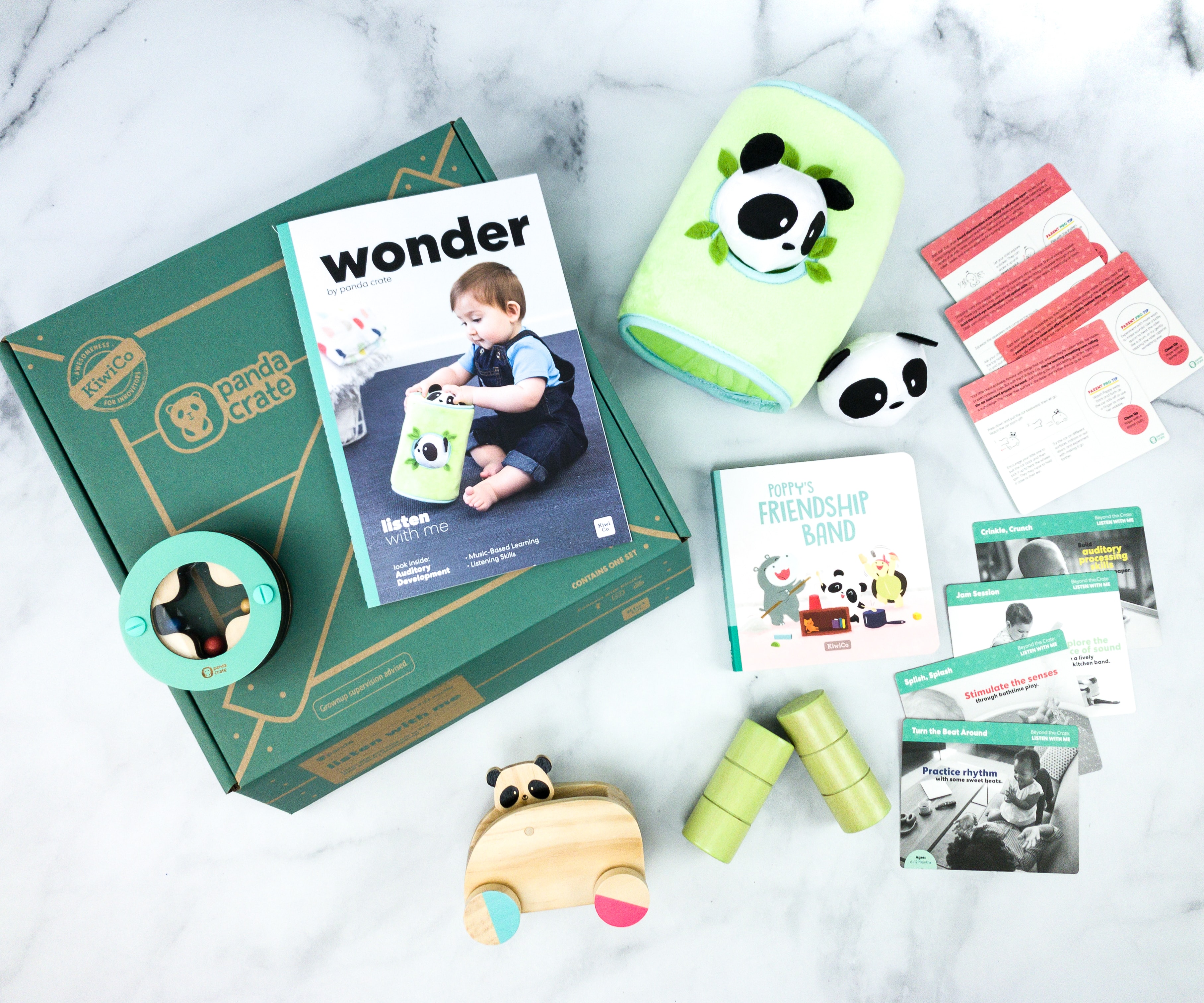 Everything in my box!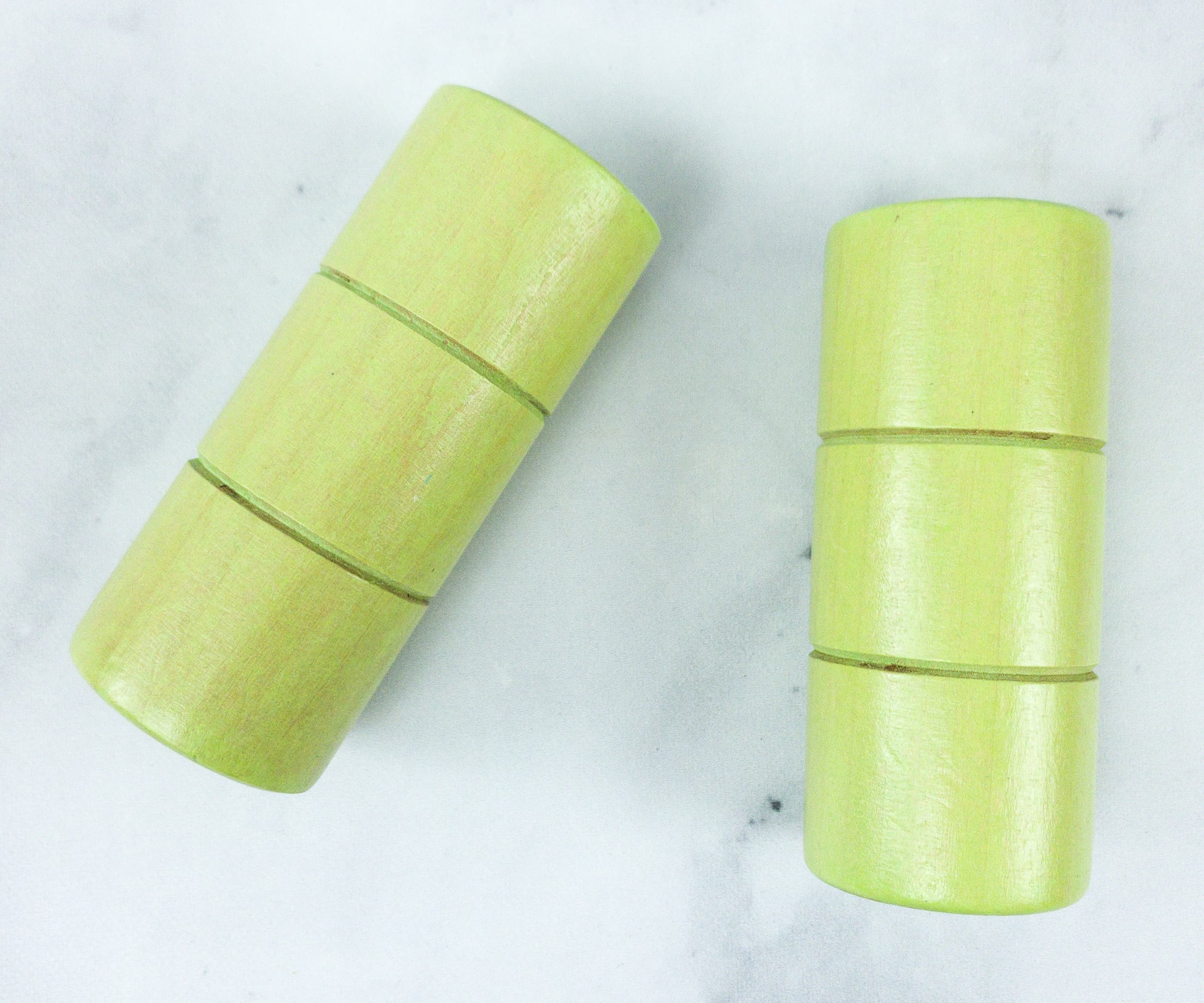 Loud and Soft Shakers. These shaker toys promote sound discrimination, which is the ability to tell sounds apart. There are two kinds of shakers, one filled with sand and the other filled with beads. The shakers are also made of solid beechwood and they're made especially for babies and kids so that they can grip and shake them easily.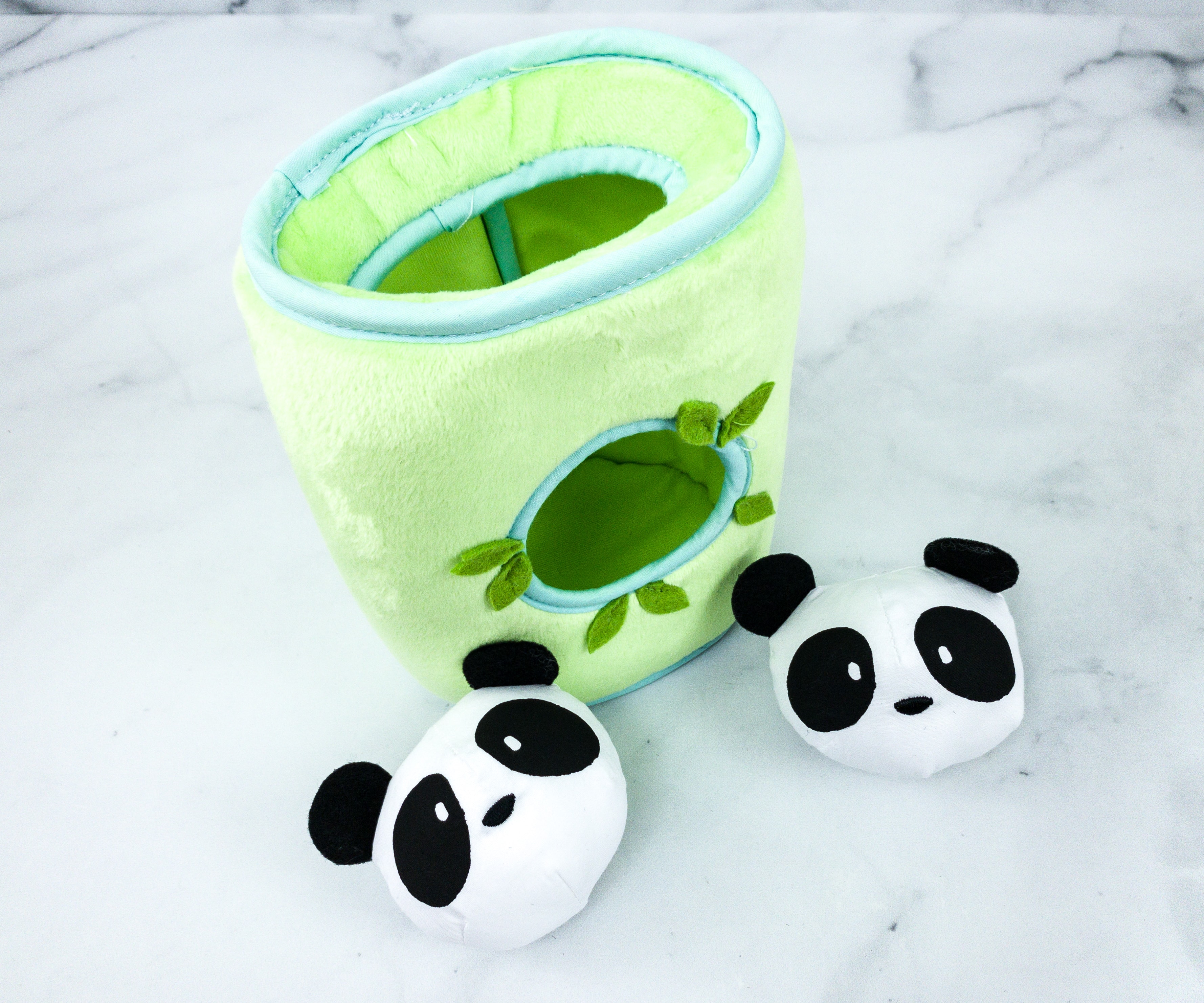 Panda Squeakers. To develop the kids' fine motor control and dexterity, the crate included these adorable Pandas that make cute squeaking sounds!
The pandas' ears are made with felt so that the kids can play tug with them! They are also safe to use as they're made of soft and fuzzy fabric. One more thing that we love about these squeakers is that they don't make the same sound!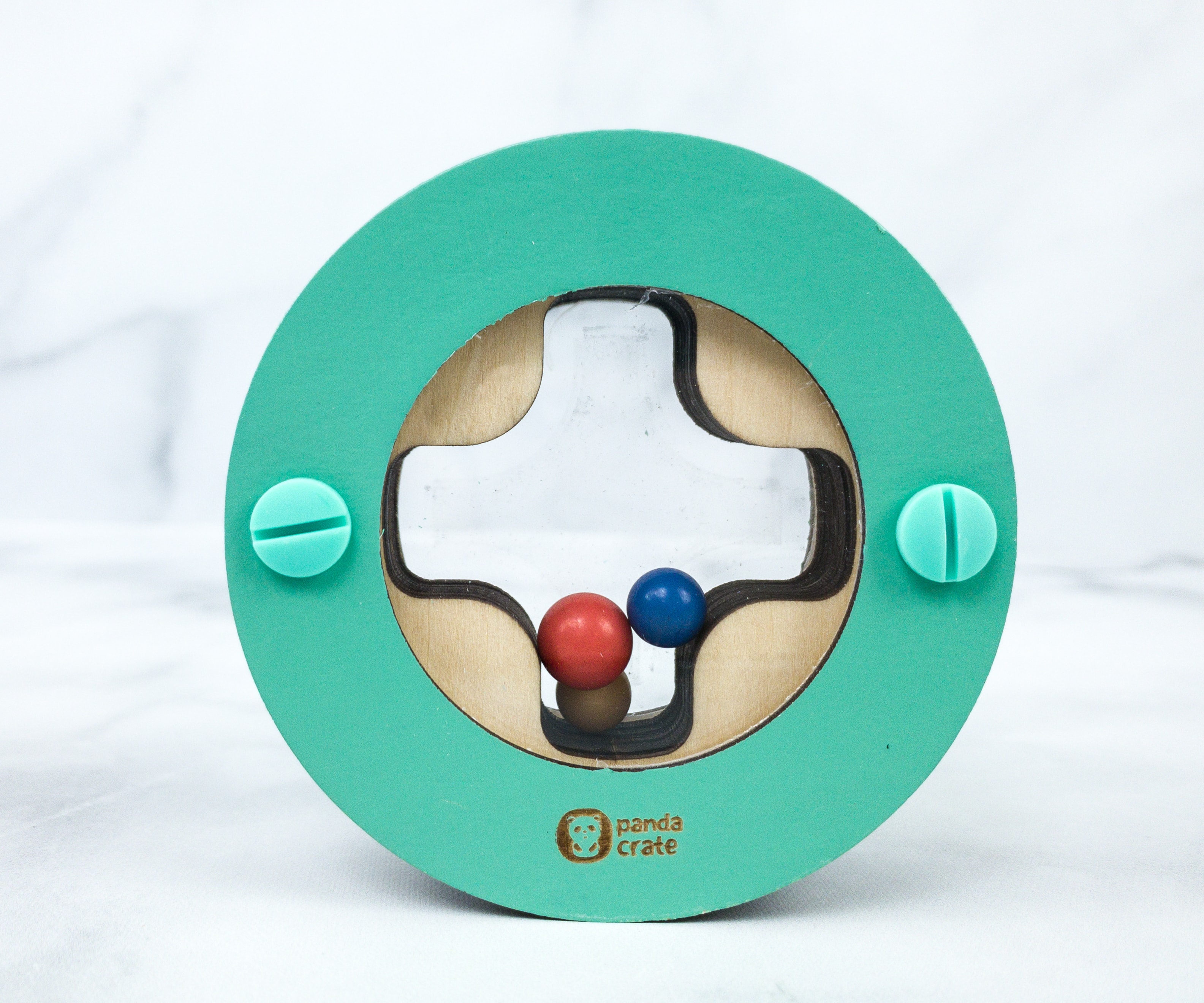 See-Through Roller. For developing a baby's gross motor skill and auditory development, we have this cute rolling toy. It's made non-toxic, water-based ink and varnish, to make them look fun and colorful!
You can create a sound as you roll this toy because it contains beads that roll inside and bumps into each other and the wall. It's like a shaker but you need to roll it to create the sound!
Pull-Back Car. Another toy that is made of solid beechwood, and painted with non-toxic and water-based ink and varnish is this pull-back car where a panda is riding!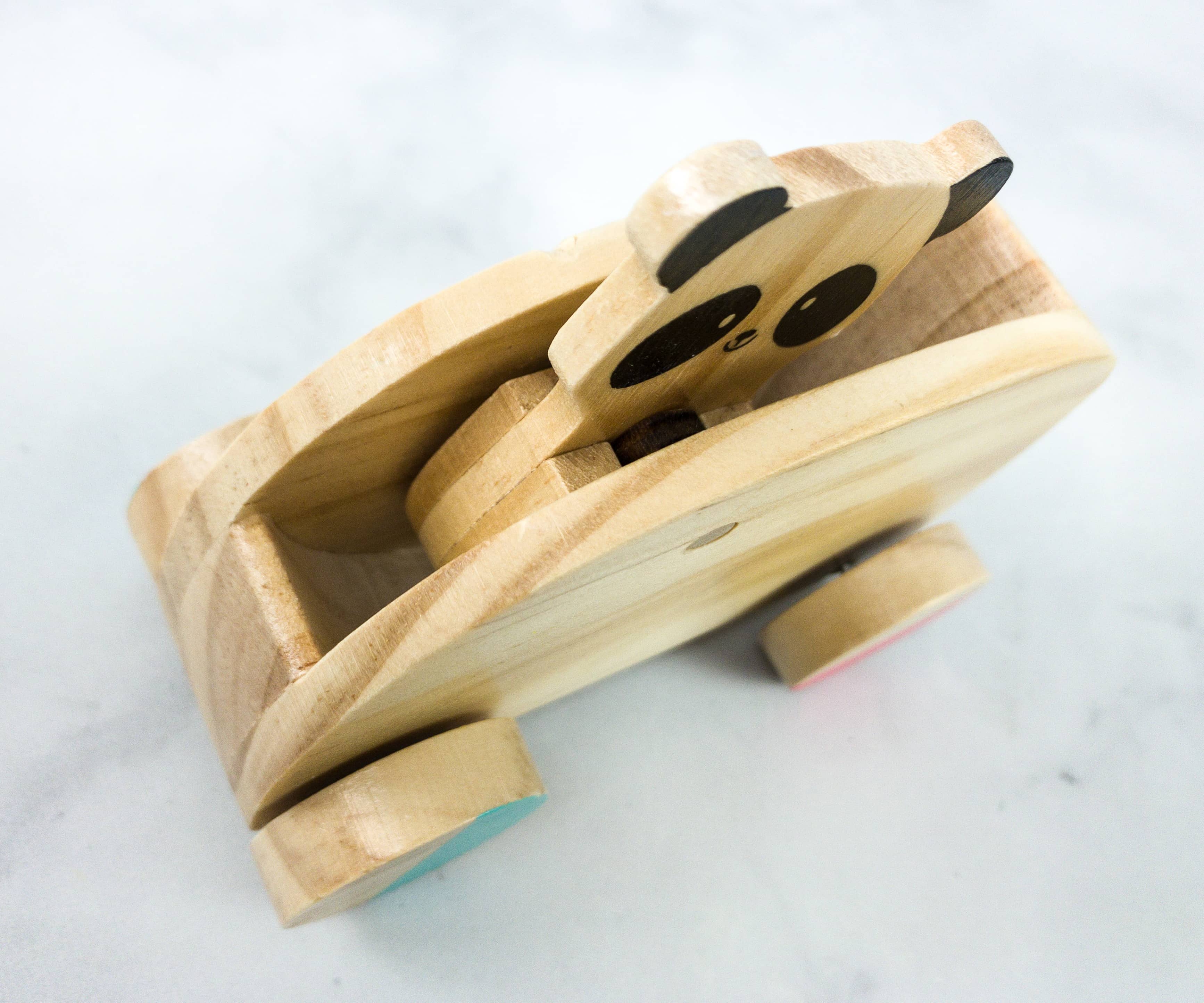 The kids can explore a new kind of motion by making this car work!
The car moves on its own after you pull it back because it has a spring-powered motor!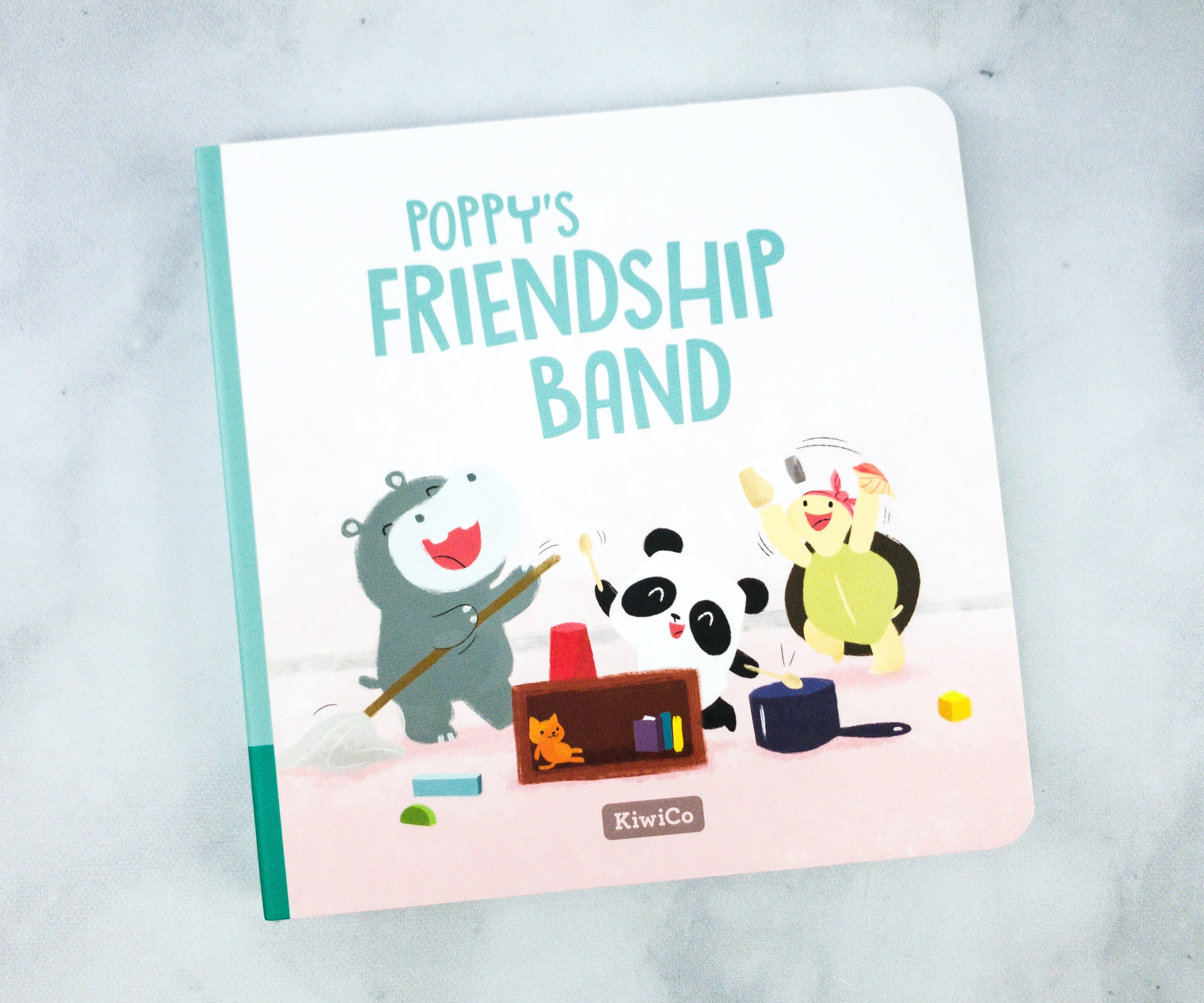 Poppy's Friendship Band Book. The crate also included an adorable board book that the kids will surely love!
Poppy and her friends were playing outdoors—until the rain came! Can they think of a way to still have fun?
The book also listed things or activities that you can try while you read the book.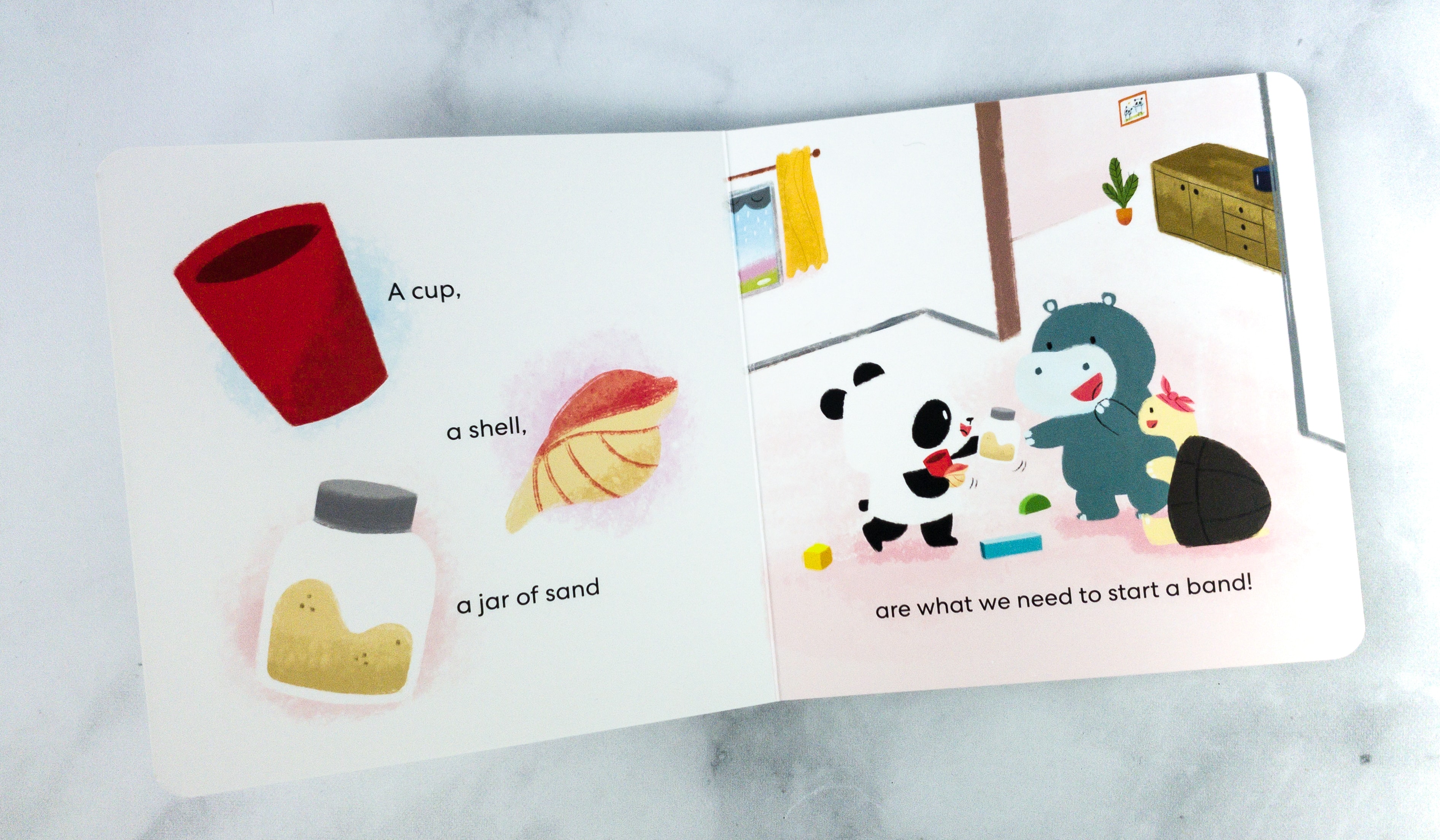 The animals are playing a game and to start, they need a cup, a shell, and a jar of sand.
With these items, the animals formed their own cool band! They also used a pot and a broom!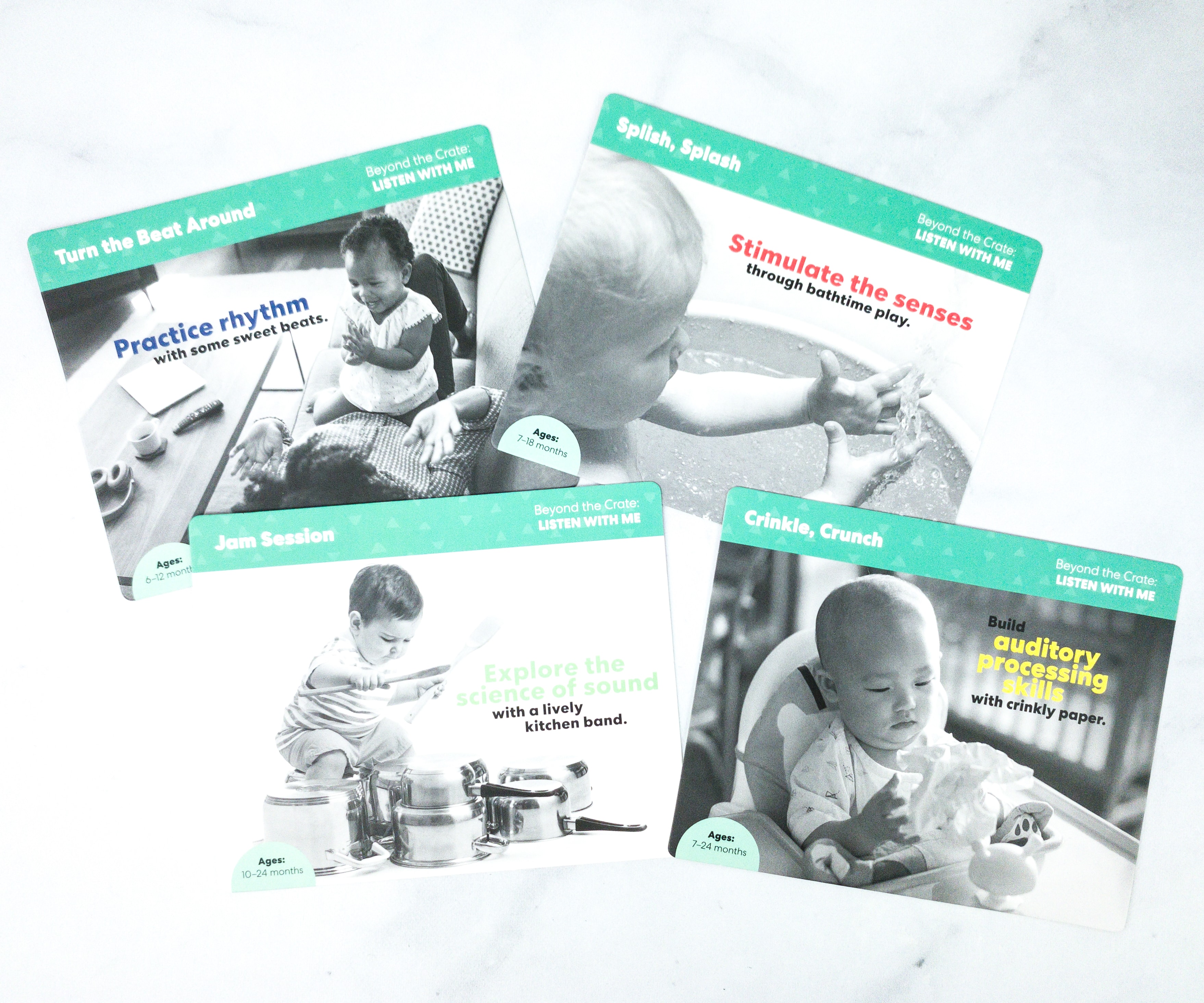 Here are the Beyond The Crate Cards! These cards feature activities you can do to bond with your kid. It includes Turn the Beat Around, Jam Session, Splish, Splash, and Crinkle, Crunch!
The back of each card contains a list of what you need for the activity and easy-to-follow instructions. There are tips for parents as well.
I love how Panda Crate focuses on one of the most important organs of the body, and one that's developed during the child's early years which is the ear, and the sense of hearing. It's good to get the kids to familiarize themselves with the different sounds and their sources, and how they can tell them apart. The cute board book is another great addition as it is really entertaining and at the same time, educational. Also, it's always great to have bonding activity ideas with the kids, thanks to Beyond the Crate cards that make it really easy to connect with them and have some fun together!
What do you think of this month's Panda Crate?