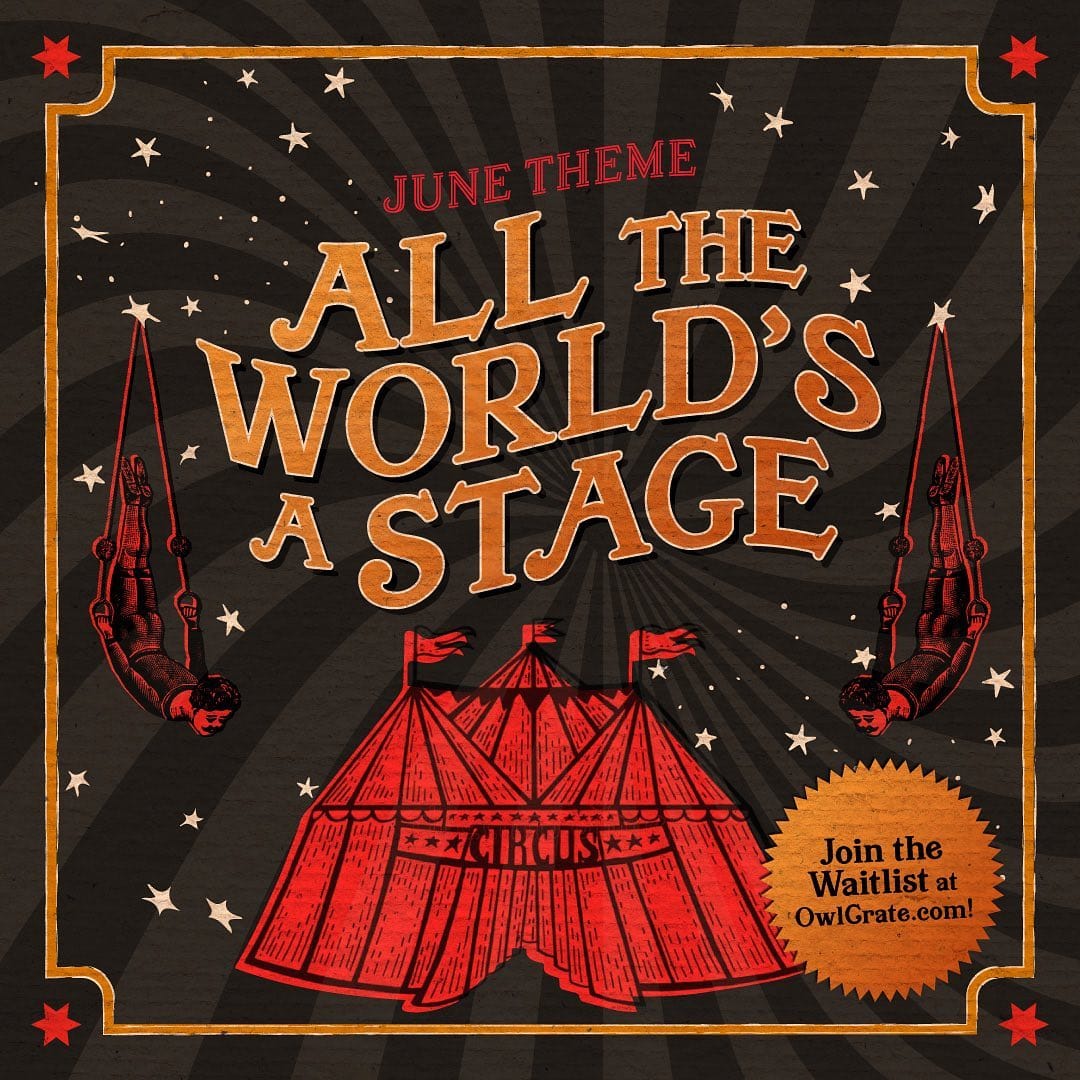 We have the theme spoilers for the OwlCrate June 2020 box!
The theme is ALL THE WORLD'S A STAGE!
DEAL: Use coupon code HELLO15 to save 15% on your first subscription!
Come one, come all! The theme of our upcoming June box is… ALL THE WORLD'S A STAGE!
? Our June box is all about grand performances and magical stages, whether they be at carnivals, the circus or a Shakespeare play! Our June book is all about a fierce female magician abandoning everything she's ever known for a shot at greatness. This enchanting book is an August release that we've been given permission to send out early!
? We are including a truly spectacular edition of the book, and will be doing something we've never done before! The book will not include a dust jacket – instead, it will feature a stunning exclusive foil cover printed directly on the hardcover. The book will also have exclusive endpapers and will be signed by the author! We truly can't wait for you to see this stunning book!
? Items included will be inspired by The Night Circus, The Greatest Showman, Ace of Shades, Shakespeare and more! The items are a wonderful mix of useful, delicious and selfcare goodies. We can't wait to share more sneak peeks later this month!
? We are increasing the number of boxes available this month but we still anticipate them selling quickly. We hope you're as hyped up as we are!
? graphic by @heyatlascreative
NOTE:  This box is not yet available. You can subscribe to notifications for the latest update!
BOOK SPOILER? Don't click here if you don't wanna know what we think the book might be!