Owl Crate is a monthly subscription of books and bookish items. Each OwlCrate contains one new Young Adult novel, as well as 3-5 other bookish items all matched to the monthly theme. OwlCrate always sends the best items to go along with their theme with the hottest new books out there.
DEAL: Use coupon code HELLO15 to save 15% on your first subscription!
April's theme is FULL MOON MAGIC!
The items were cushioned with squiggles. Some of them arrived in their individual packaging as well.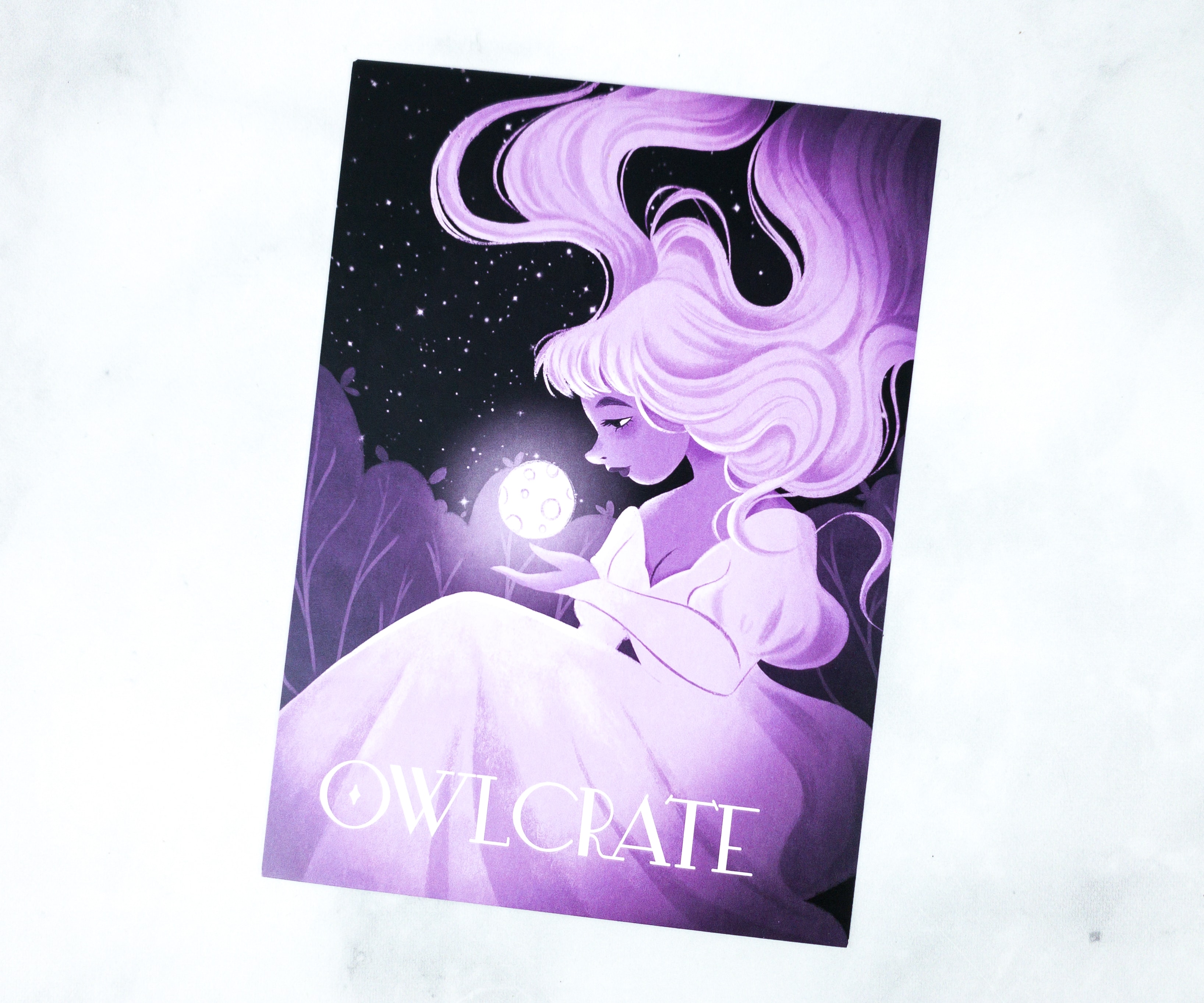 OwlCrate always has the best info card prints!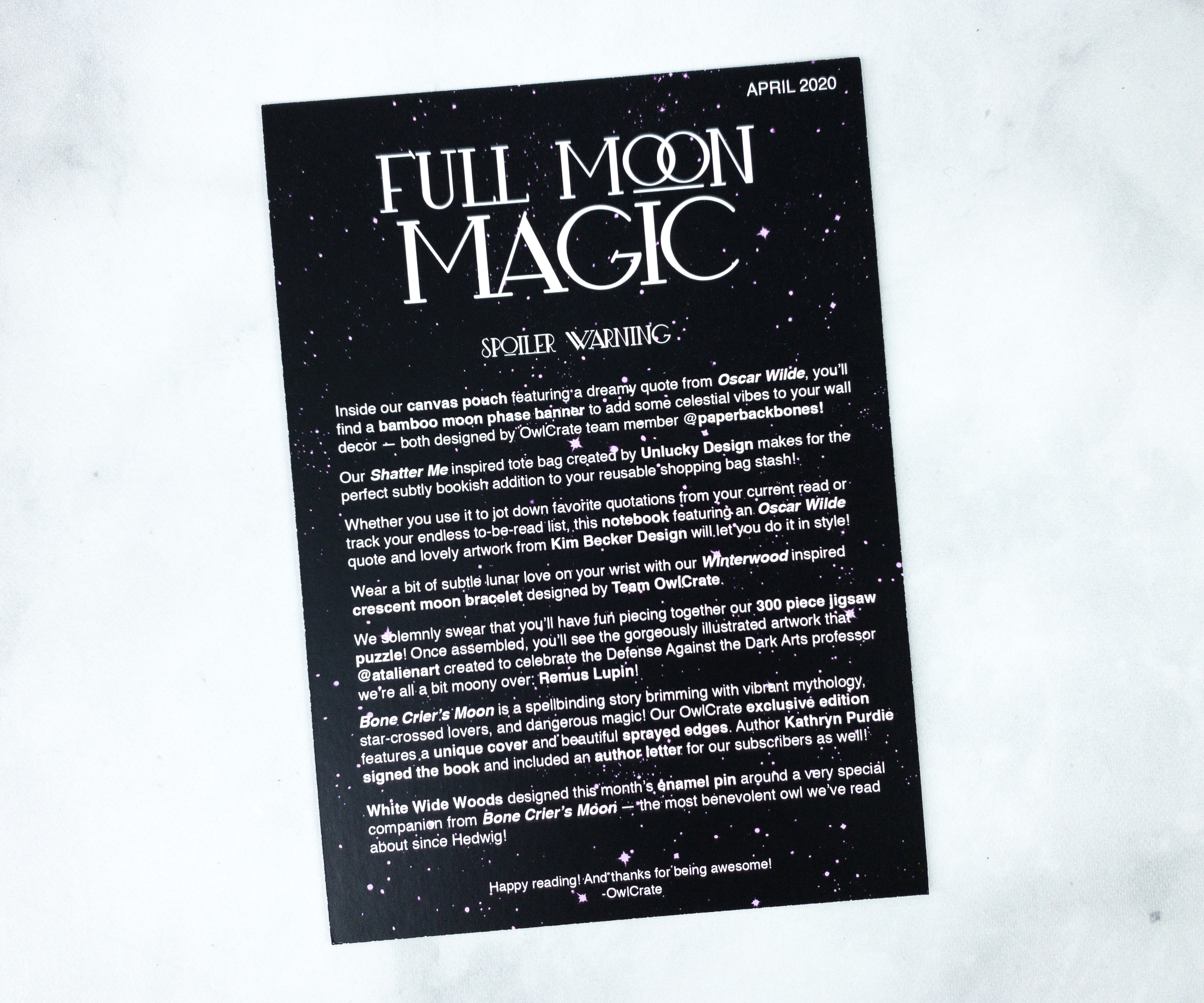 The flip side lists all the items inside the box.
They also included an adorable mini-magazine!
Of course, the mini-magazine includes an author interview! This month's featured author is Kathryn Purdie. Knowing what inspired the author to pen a story can help children understand the book better.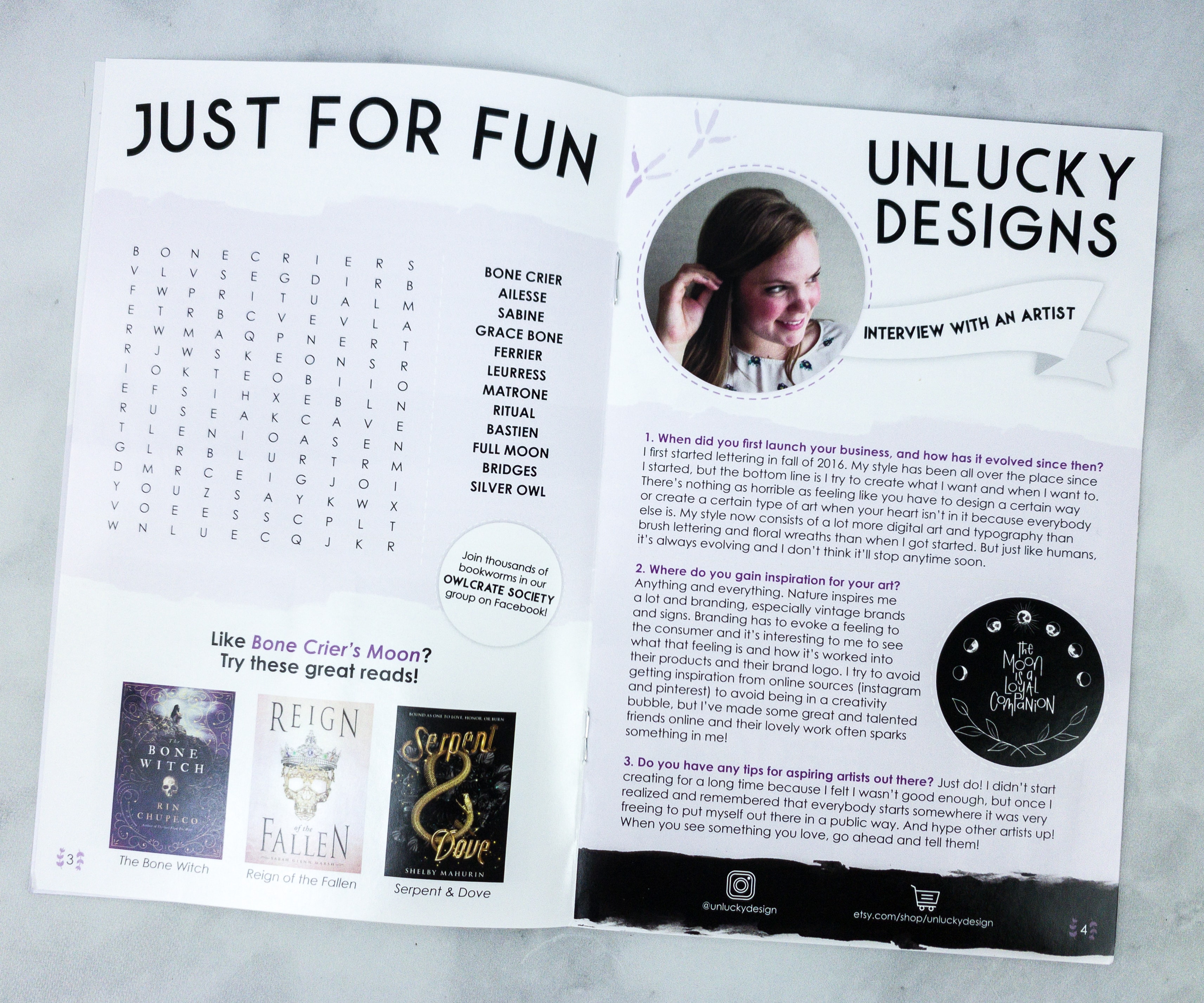 They also suggested some titles for further reading, especially if you love this month's book:
The mini-magazine also included some fun activities, while the other page is another interview, and this time, with an artist, Unlucky Designs!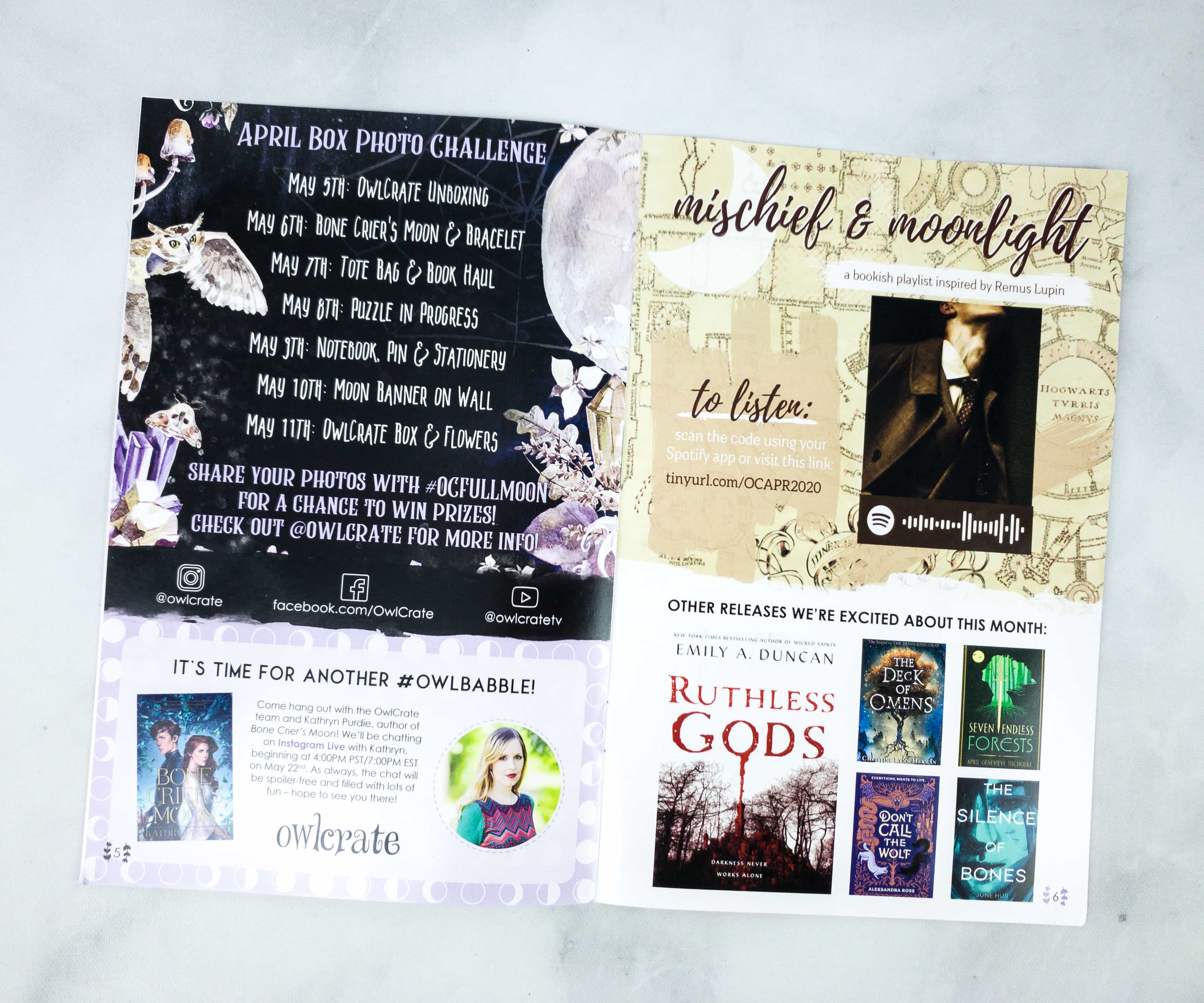 There's also a box photo challenge that you can join.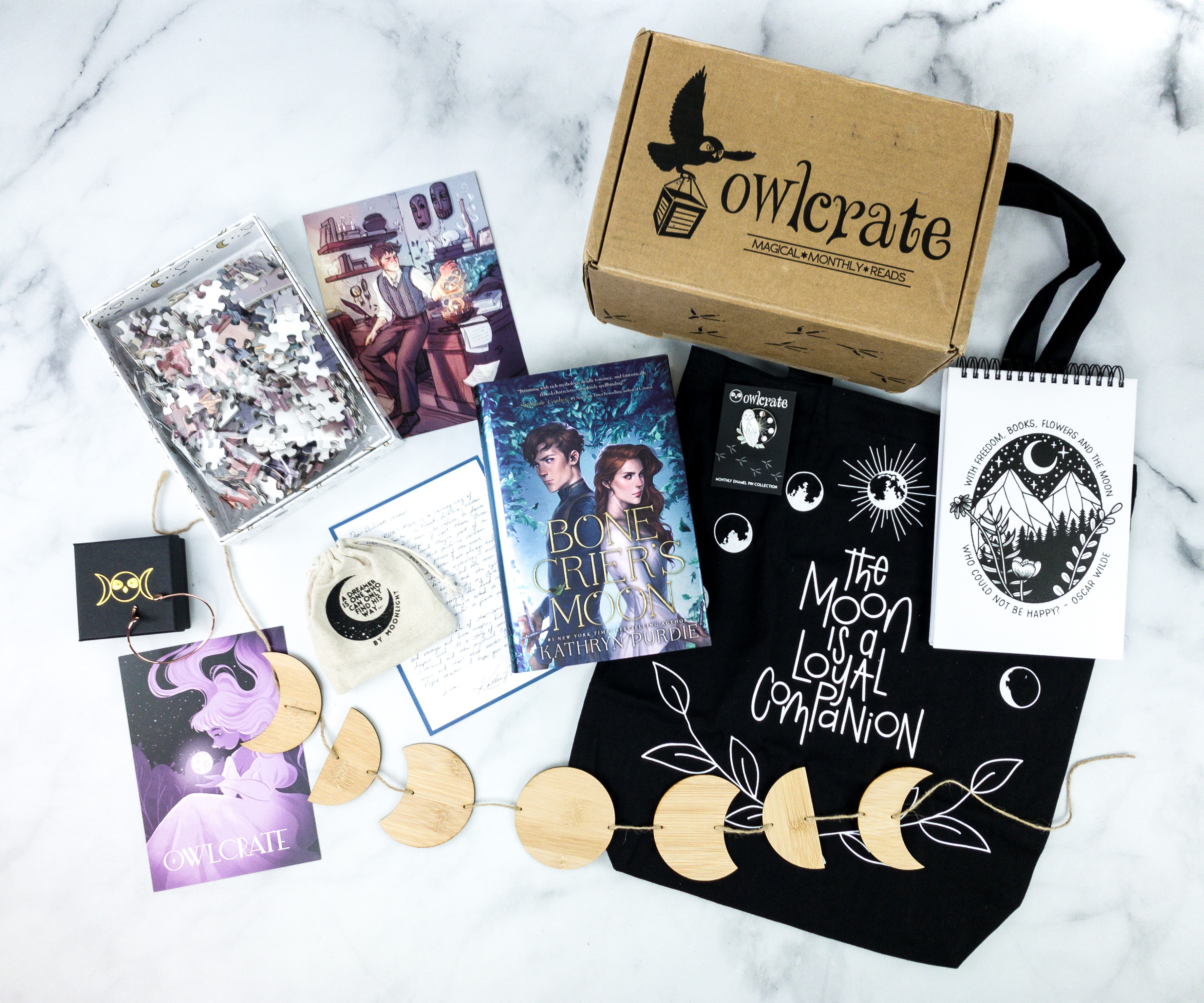 Everything in our April 2020 OwlCrate!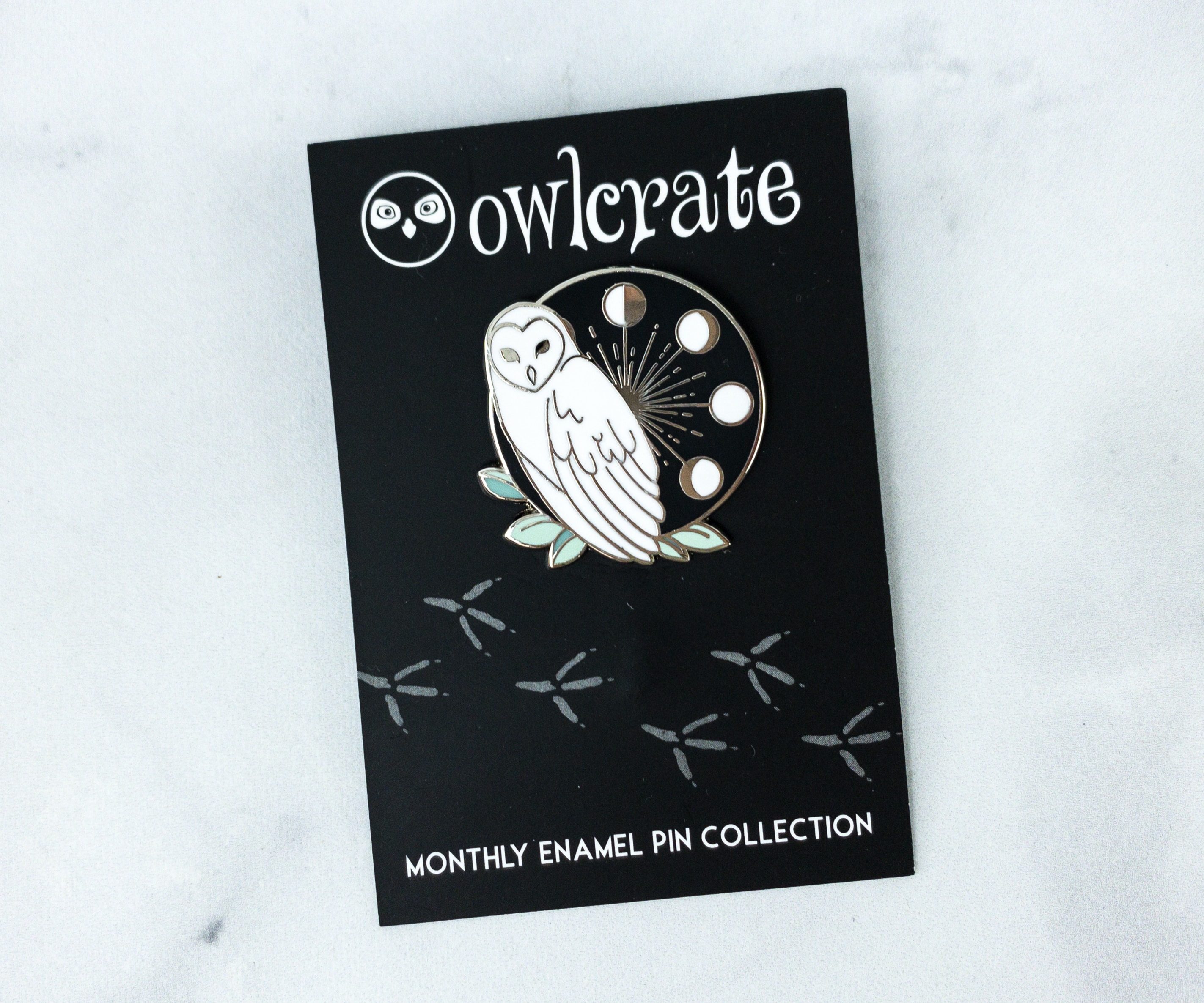 Enamel Pin. We thought it was a Hedwig representation, but apparently, it is another benevolent silver owl, from the novel Bone Crier's Moon.
It's a single post pin that is supported by a butterfly clutch.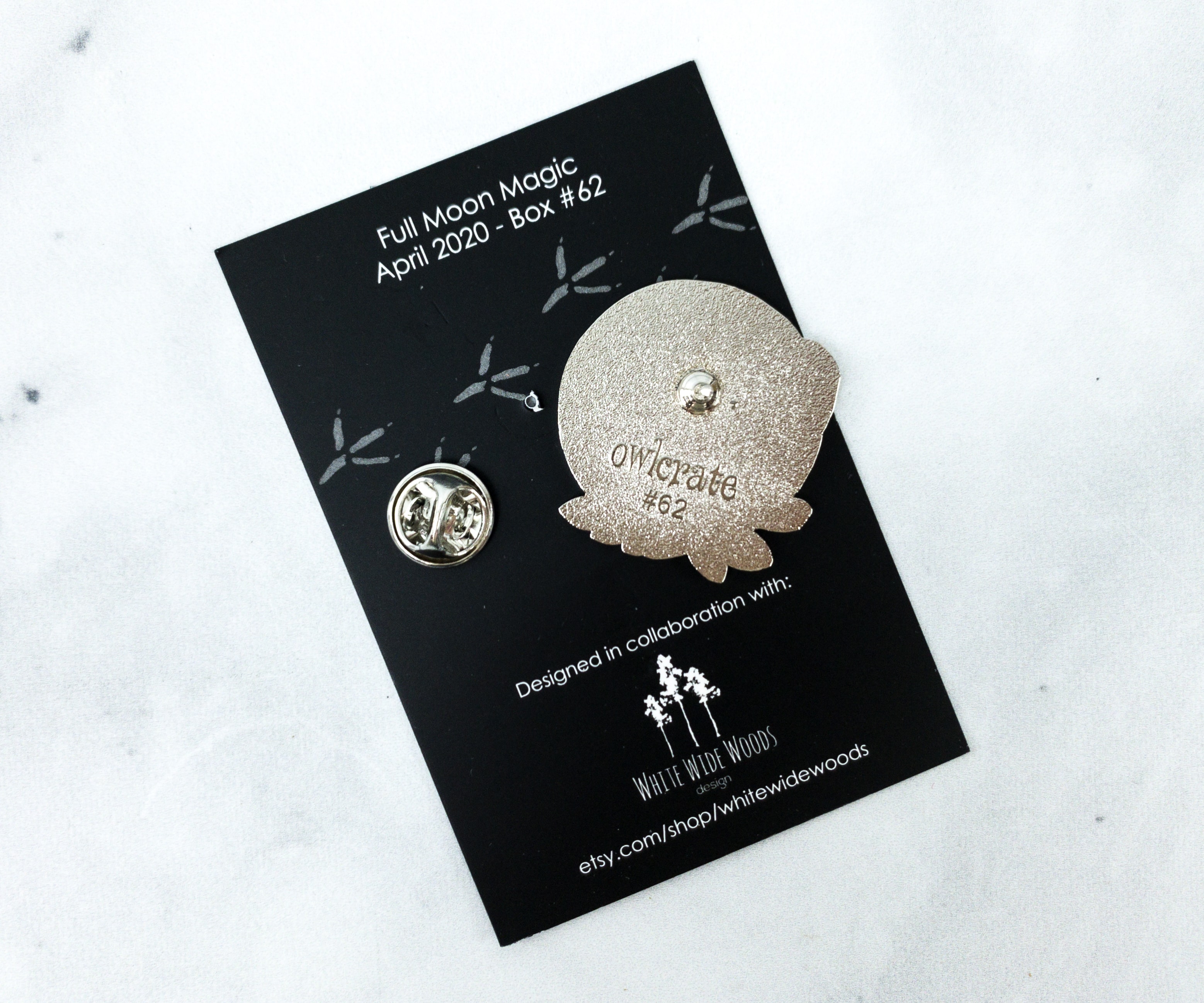 The pins are also numbered! The one we got is #62. It is designed in collaboration with White Wide Woods.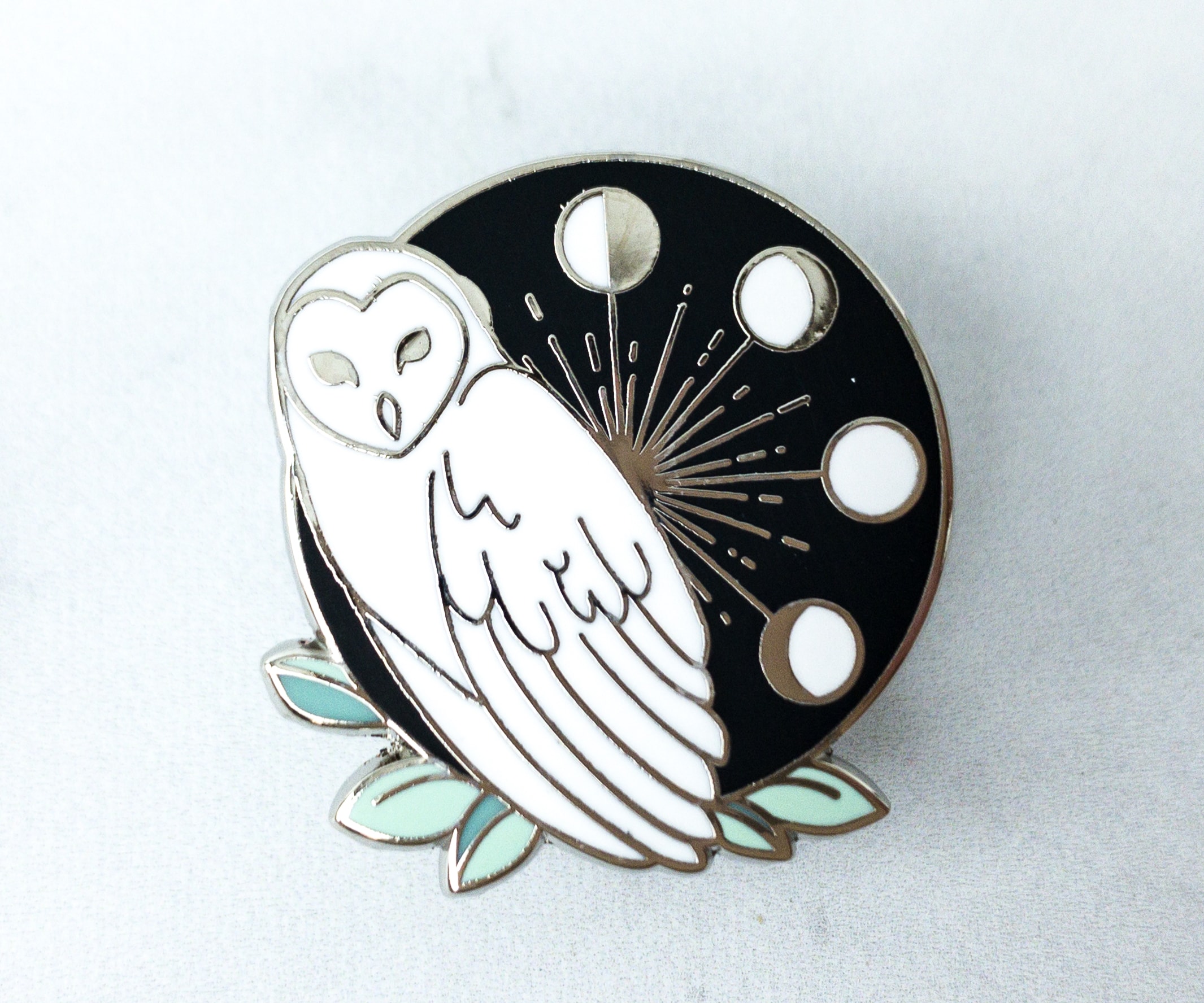 The owl looks glamorous, and I like the added details like its cosmic background, which shows the different phases of the moon, and the addition of leaves at the bottom part.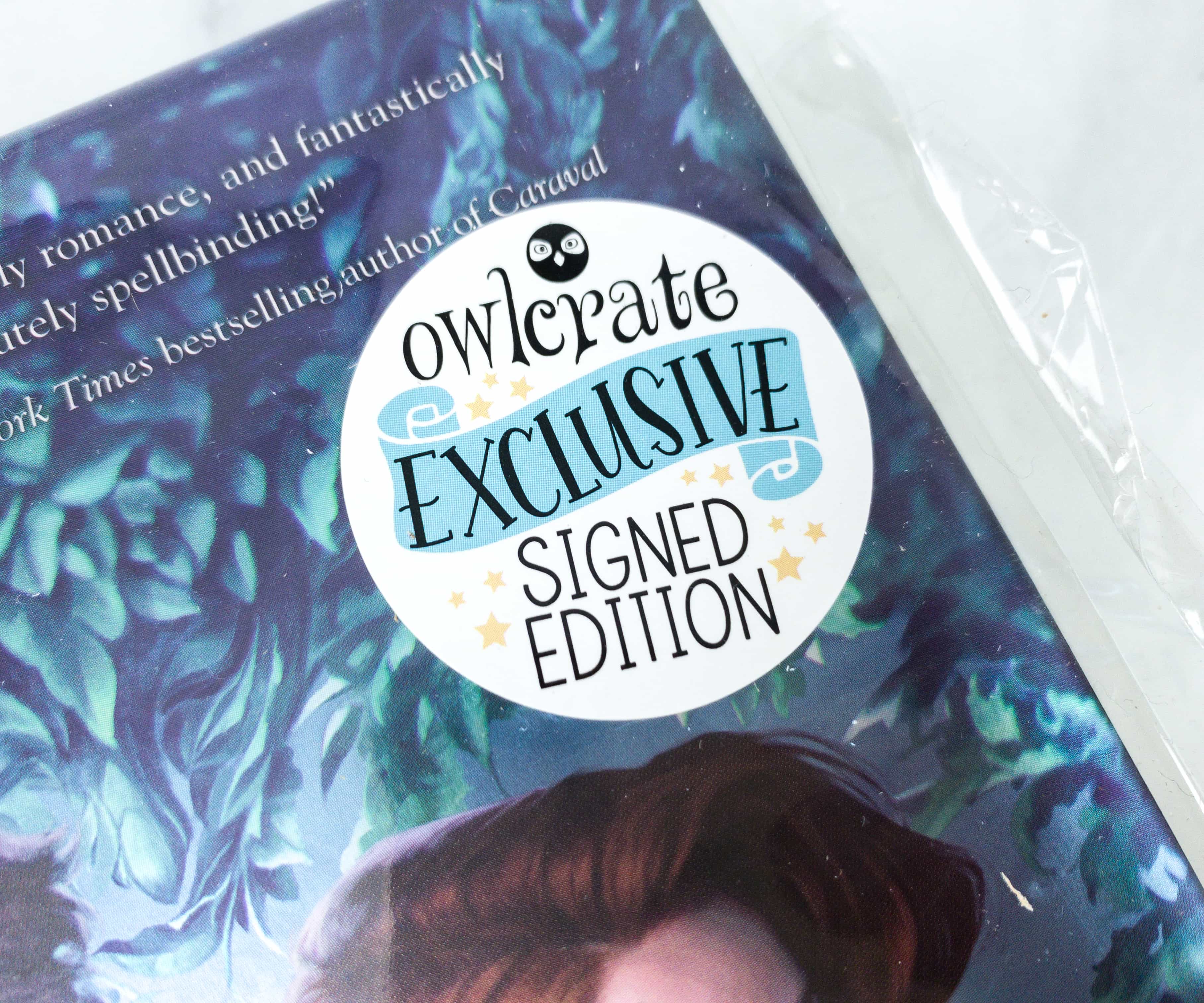 The book this month has a sticker that says it's an Owl Crate Exclusive Signed Edition.
The box includes a card with the same artwork on the cover of this month's featured book.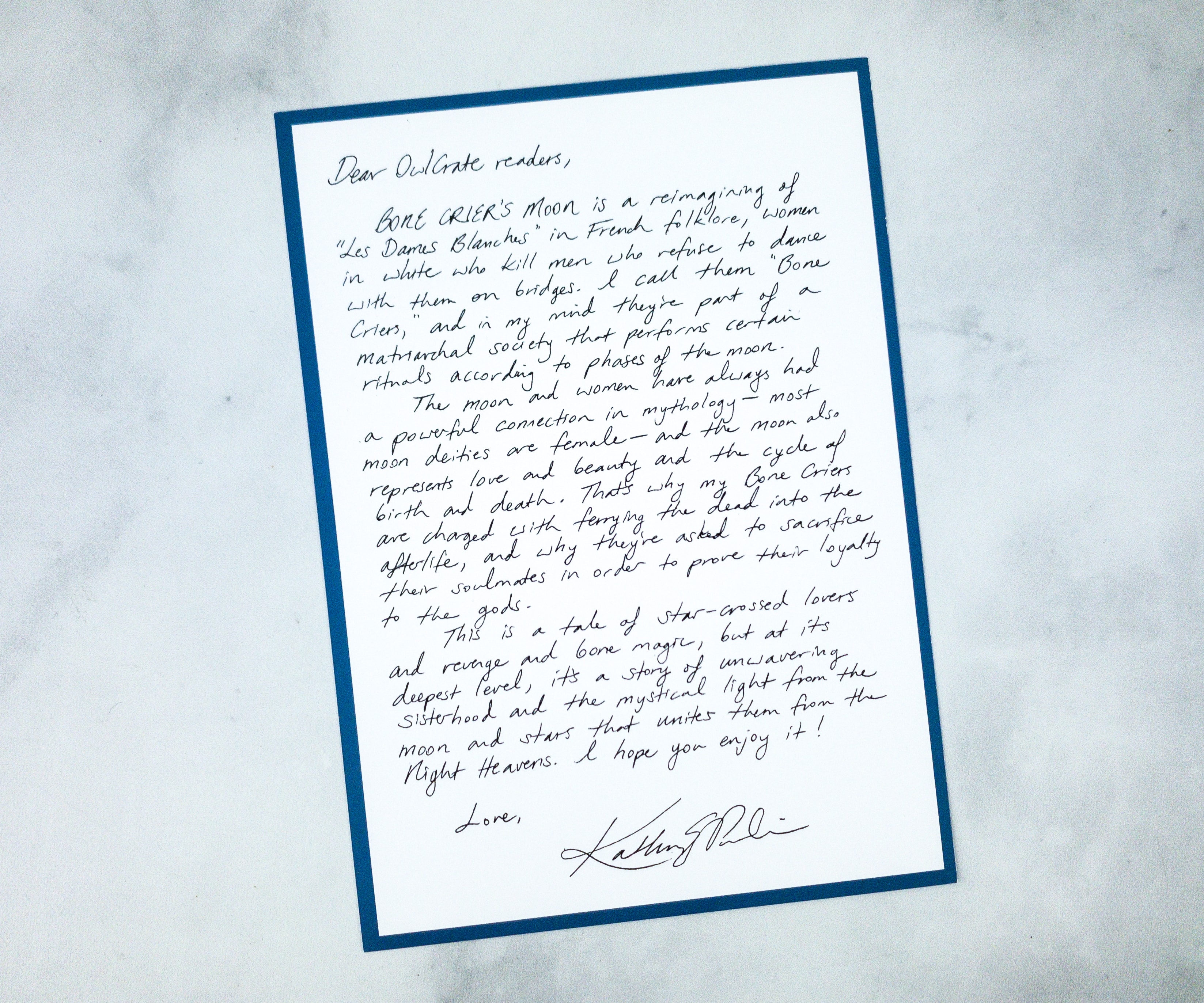 At the back is a letter from the author!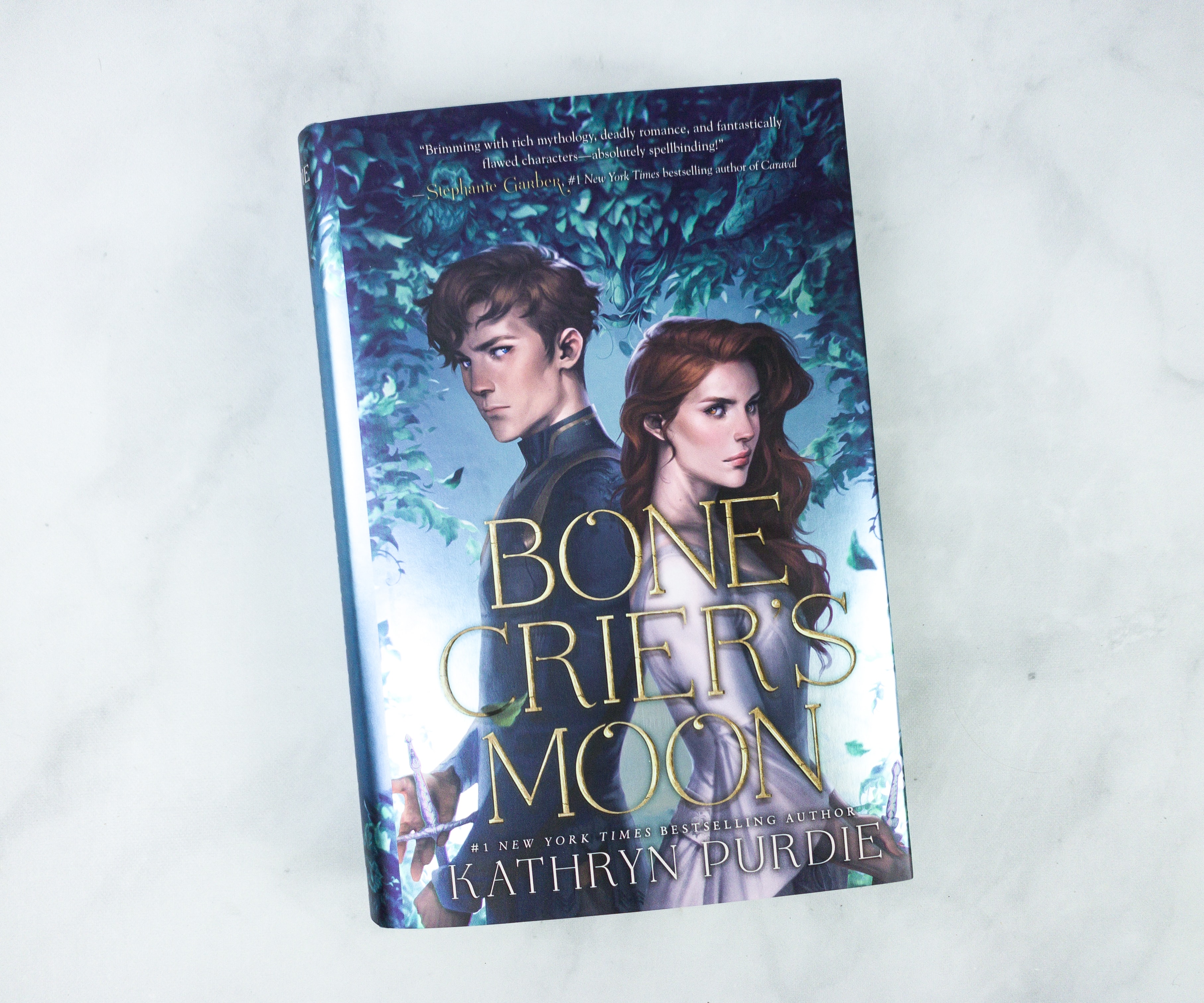 Bone Crier's Moon by Kathryn Purdie ($12.19)
From #1 New York Times bestselling author Kathryn Purdie comes a high-stakes fantasy duology flush with doomed romance and macabre magic, perfect for fans of Stephanie Garber and Roshani Chokshi.

Bone Criers are the last descendants of an ancient famille charged with using the magic they draw from animal bones to shepherd the dead into the afterlife—lest they drain the light from the living.

Ailesse has been prepared since birth to become their matriarch, but first she must complete her rite of passage: to kill the boy she's destined to love.

Bastien's father was slain by a Bone Crier and he's been seeking revenge ever since. Now his vengeance must wait, as Ailesse's ritual has begun and their fates are entwined—in life and in death.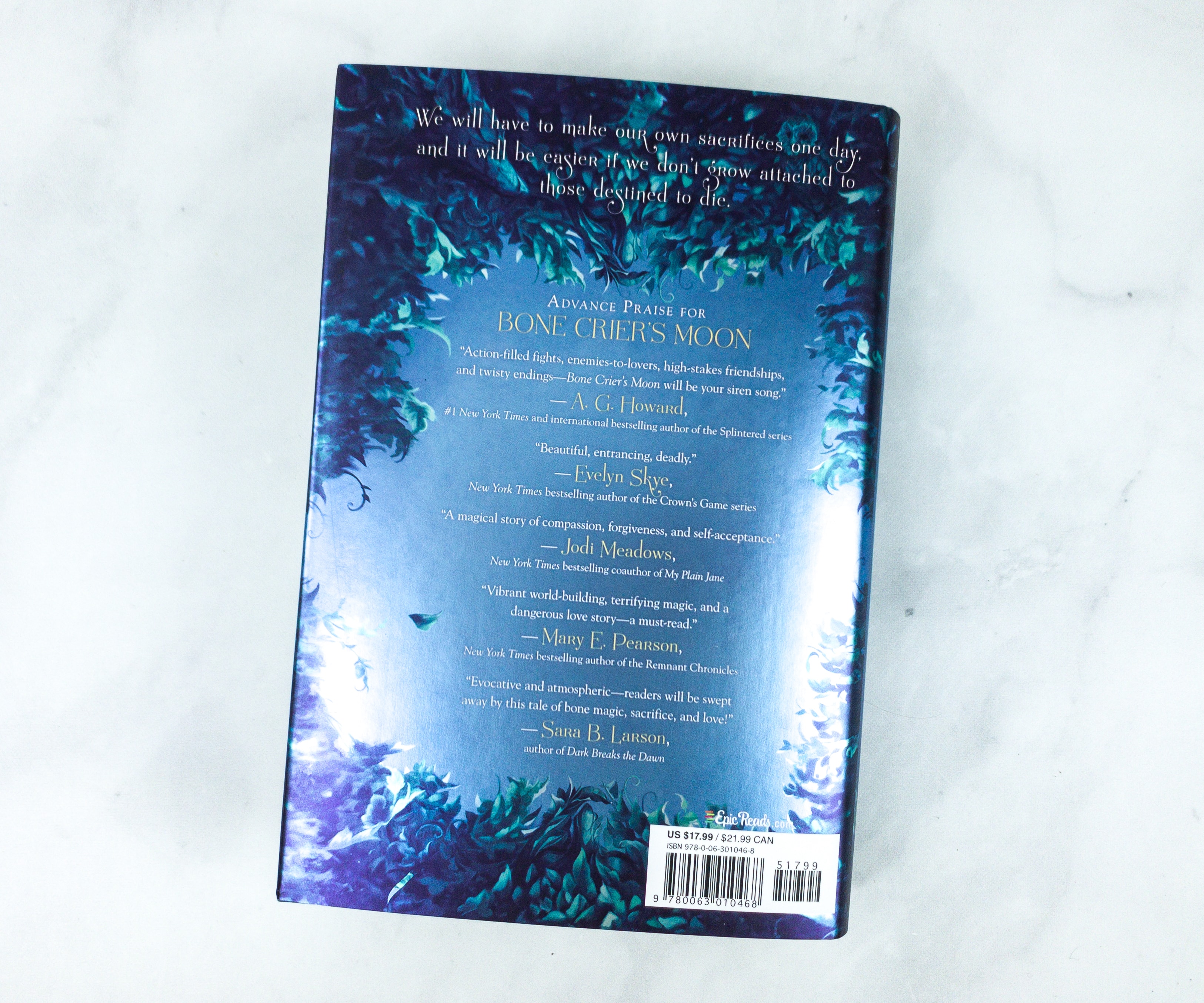 The book featured some advance praises from other known authors, enough to make me interested to start reading right away!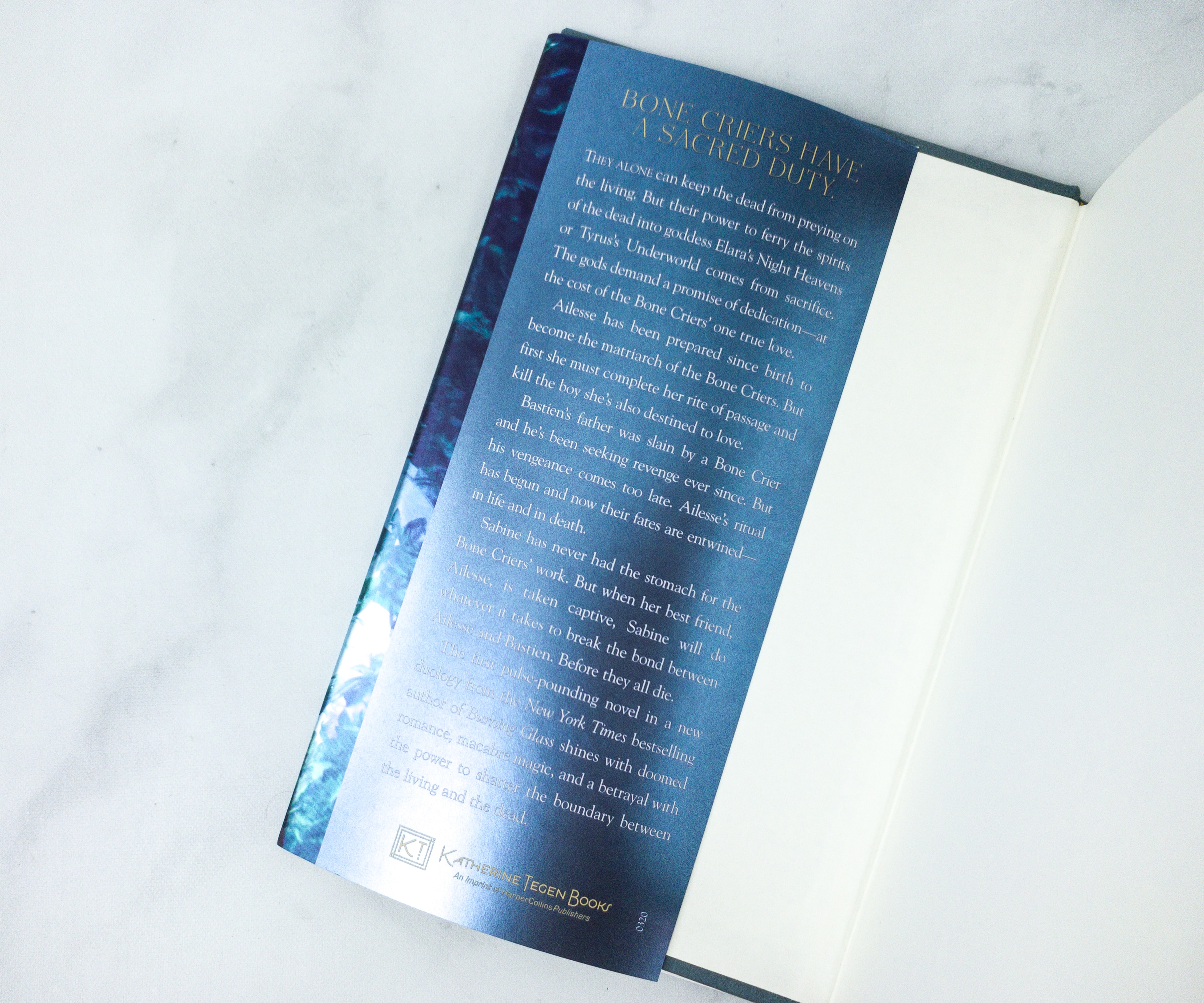 This is a great book for fans of young adult fantasy, and also for those who love reading about starcrossed lovers!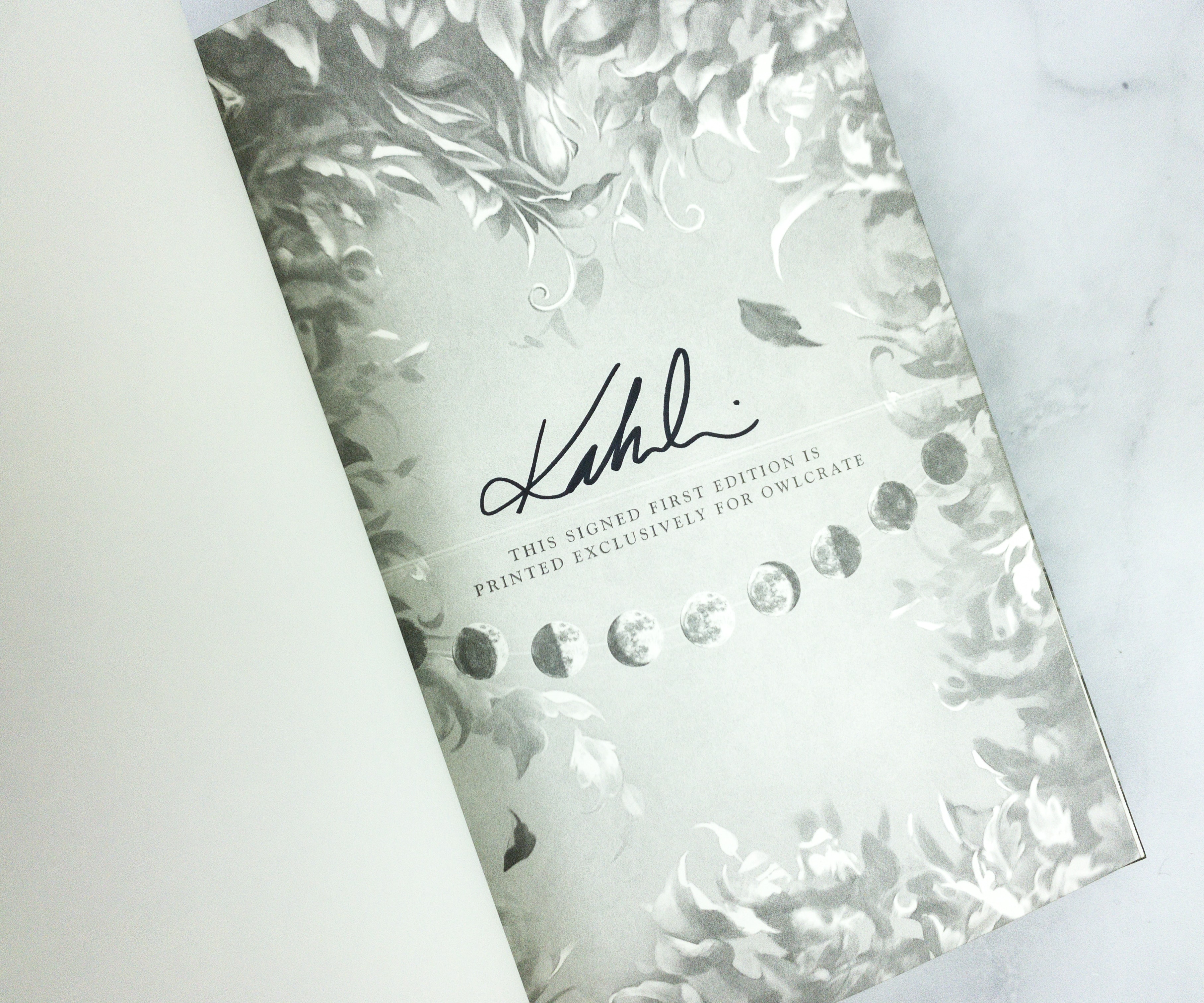 Inside the book is the author's signature.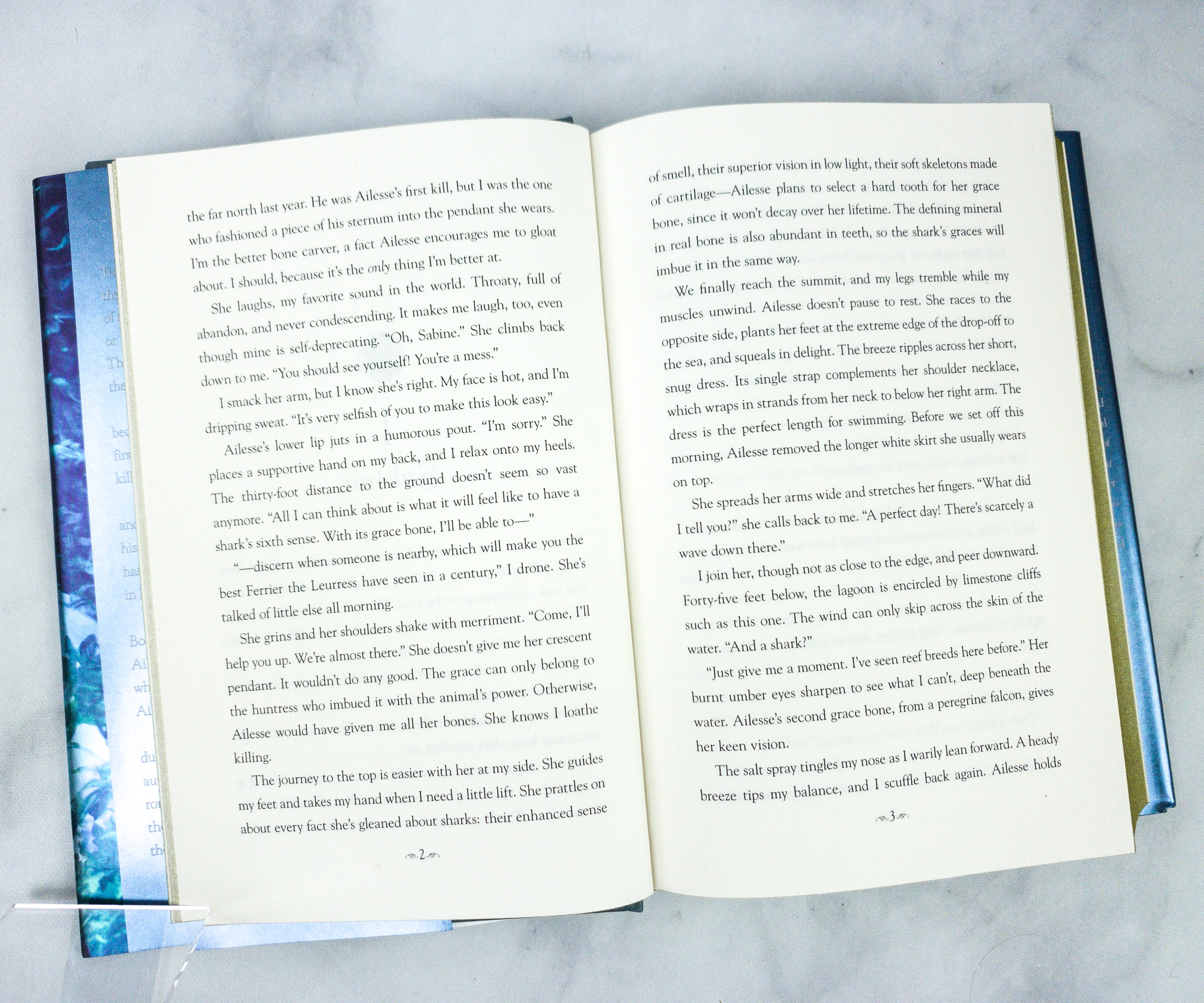 This tale focuses on three characters: Sabine, Ailesse, and Bastien. Sabine and Ailesse are best friends and part of a clan called Leuress. Bastien wants to take revenge against their clan because apparently his father was killed by a Leuress. They are interesting and well-fleshed-out characters. We also love the strong friendship between the two girls!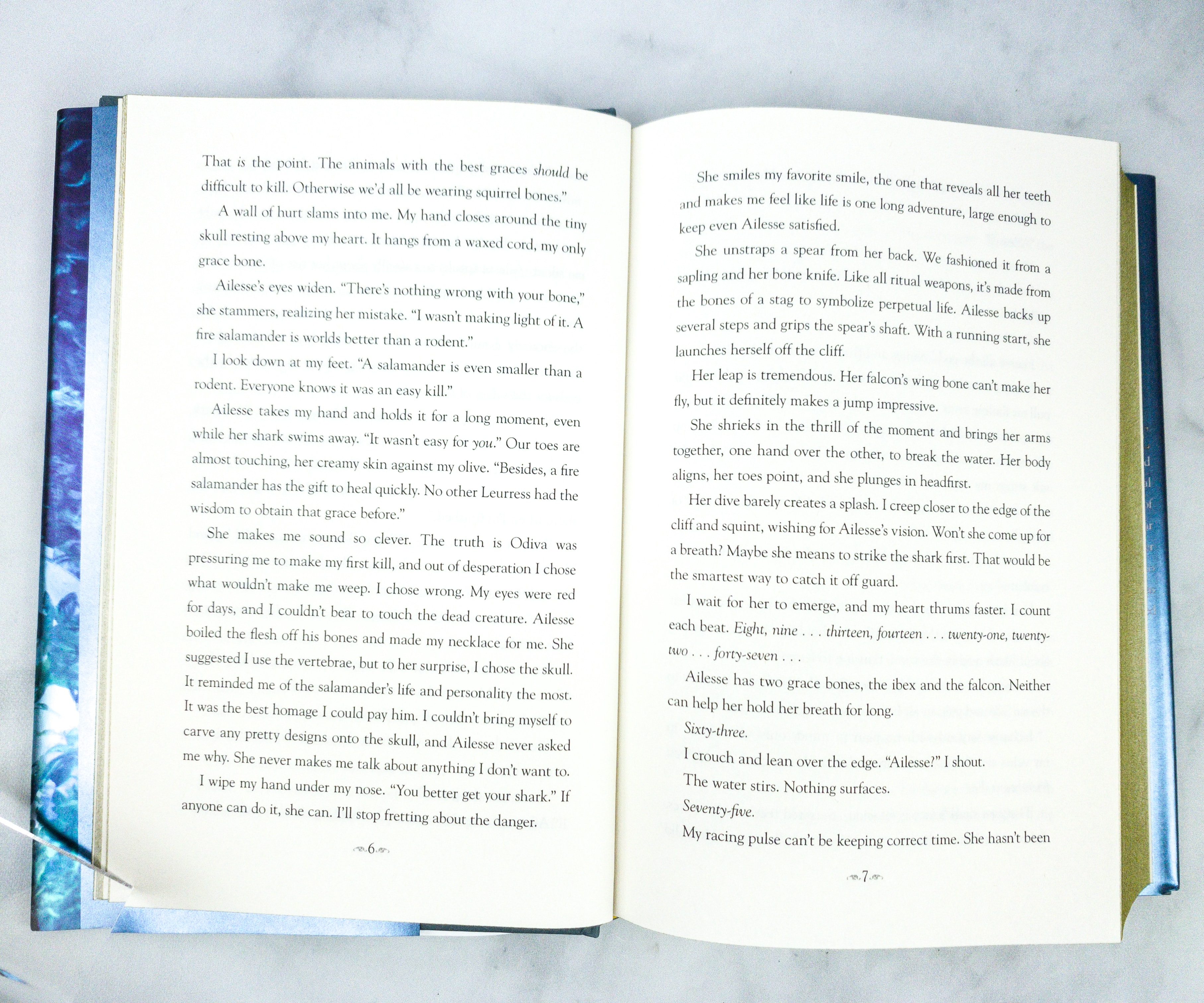 The ending is kind of predictable, with a big cliffhanger at that. We're looking forward to the next book, it's a duology after all.
Crescent Moon Bracelet. In line with the theme, we got a moon-inspired accessory! It was packed in a black box, featuring an owl and two moons that look like wings!
The accessory is an open-ended moon crescent bracelet!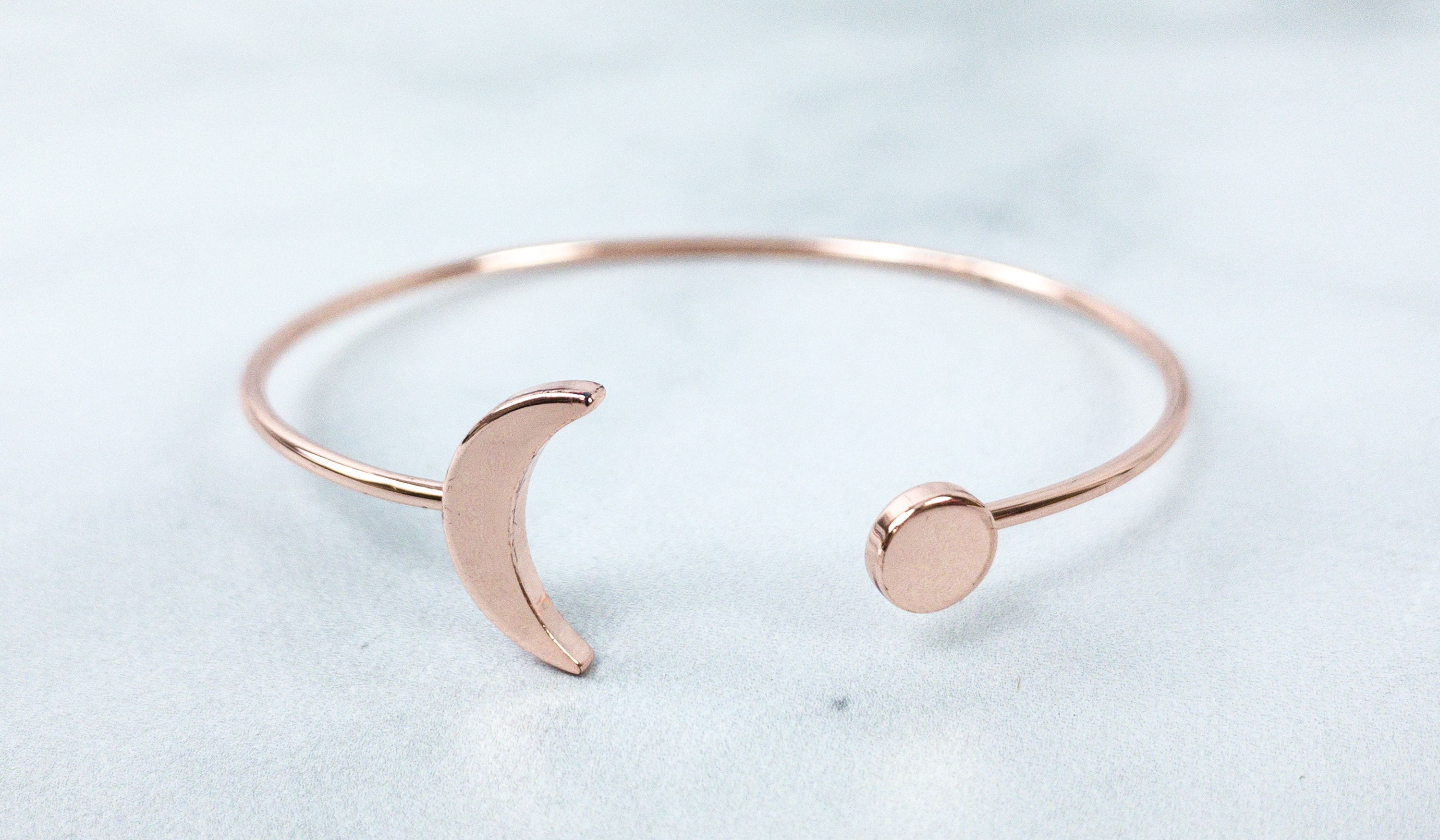 The rose gold-colored bracelet looks gorgeous. It's also lightweight!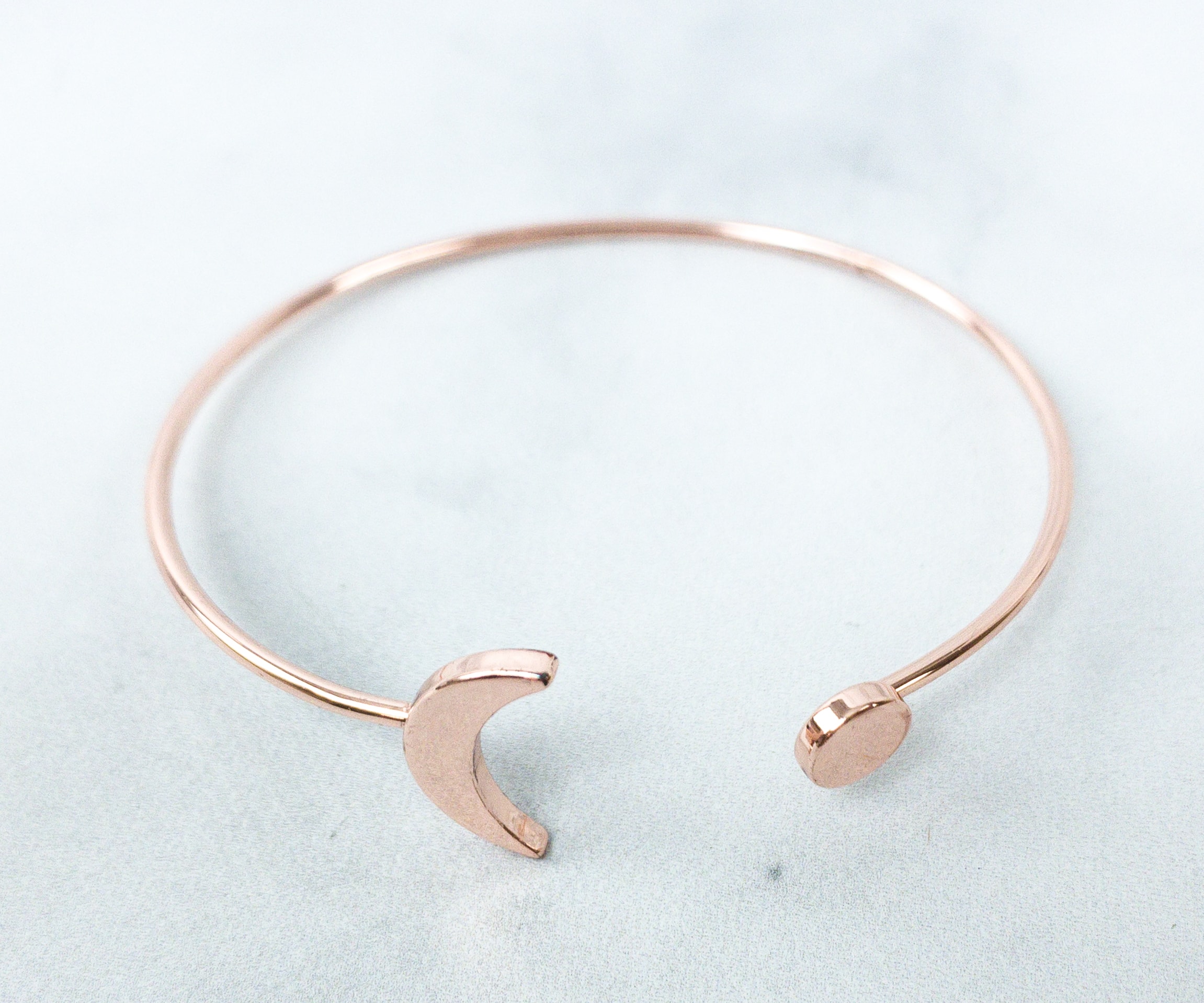 Another thing we love about this accessory is that it's pretty versatile. It can be paired whether with dresses, blouses, or even just a simple shirt and jeans outfit.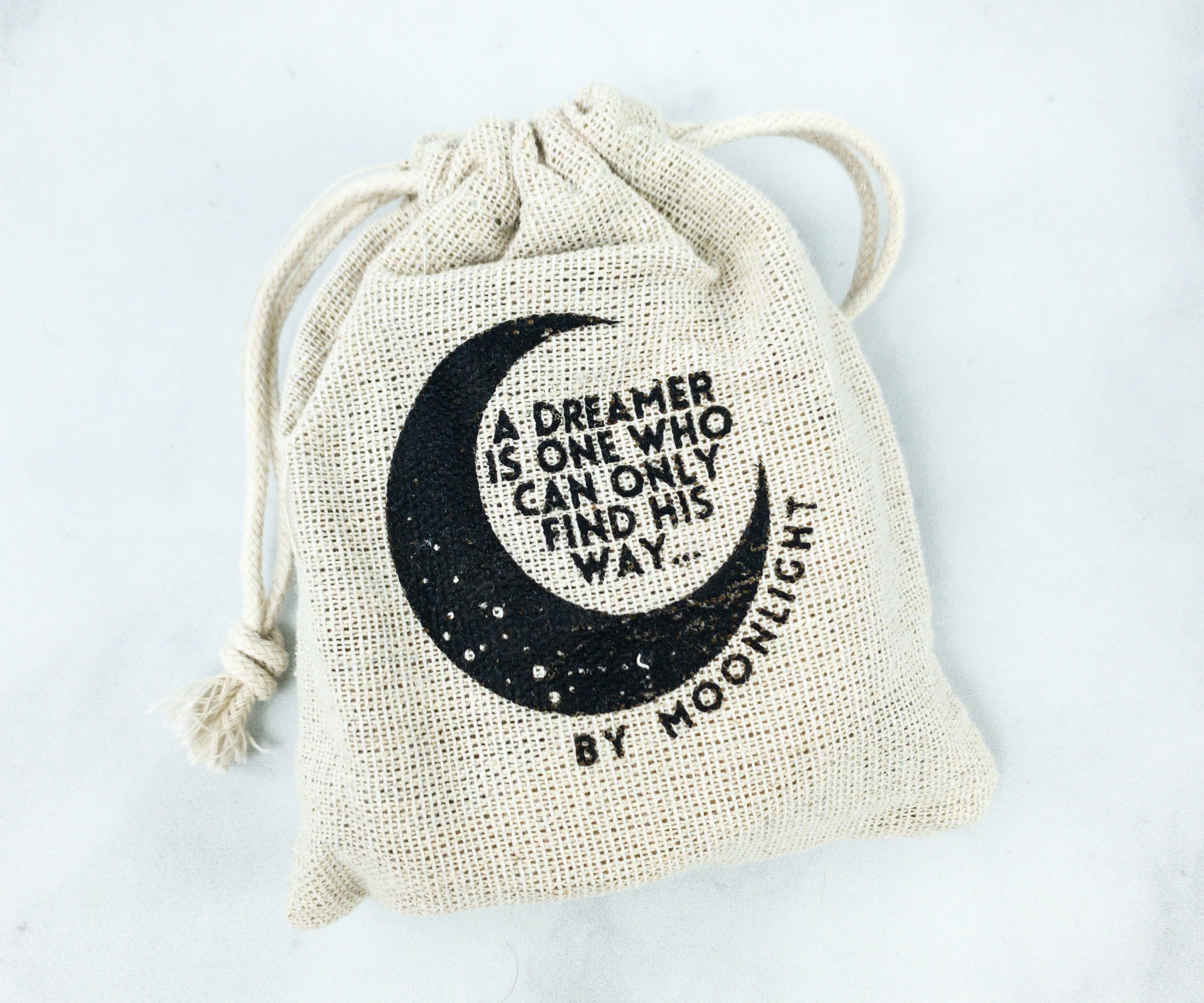 Bamboo Moon Phase Banner. Another item perfect for selenophiles, or moon lovers, was packed in this canvas pouch with a quote from Oscar Wilde:
A dreamer is one who can only find his way…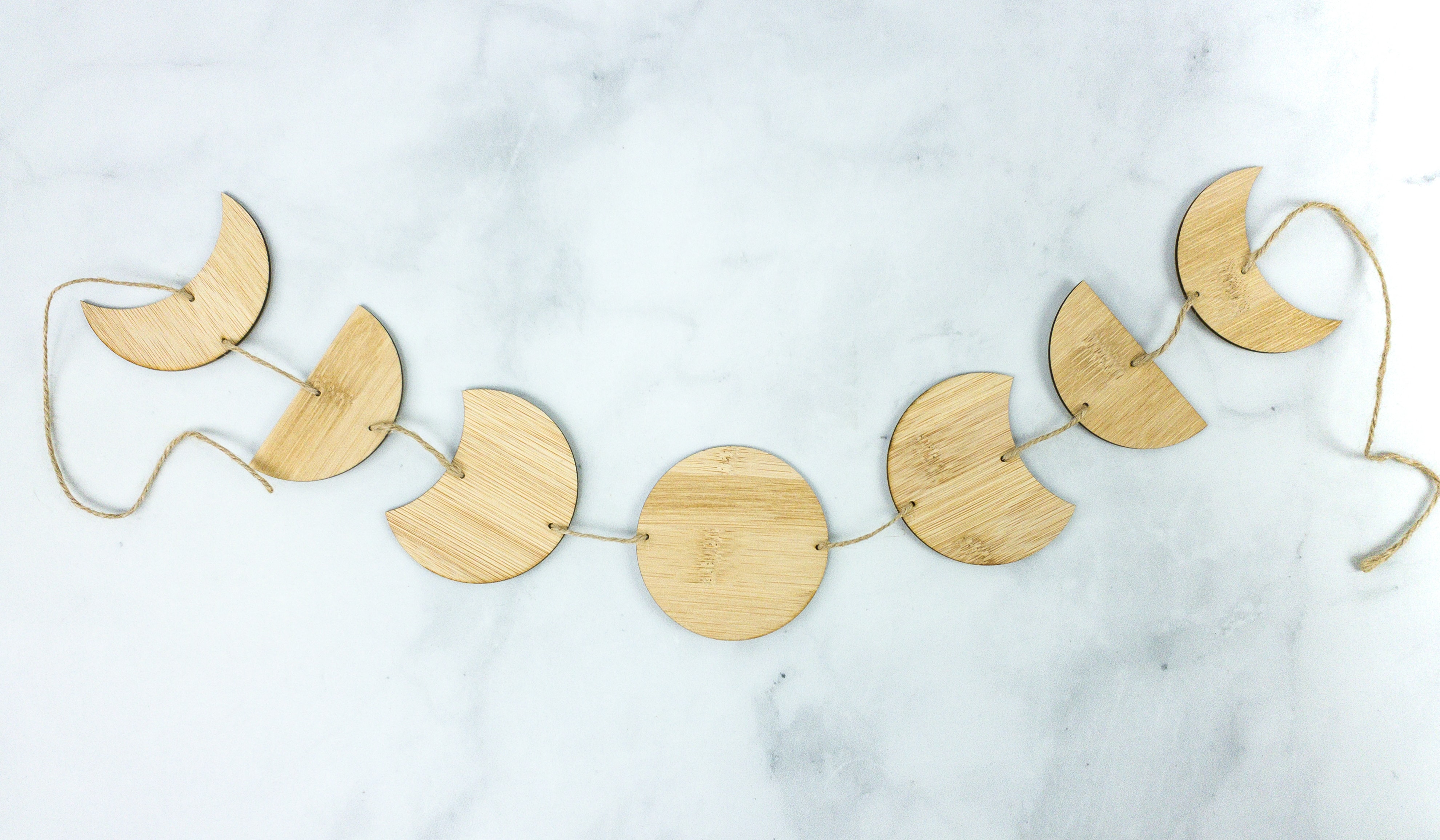 It's a bamboo banner featuring different phases of the moon! It will be a nice decoration for a bedroom wall!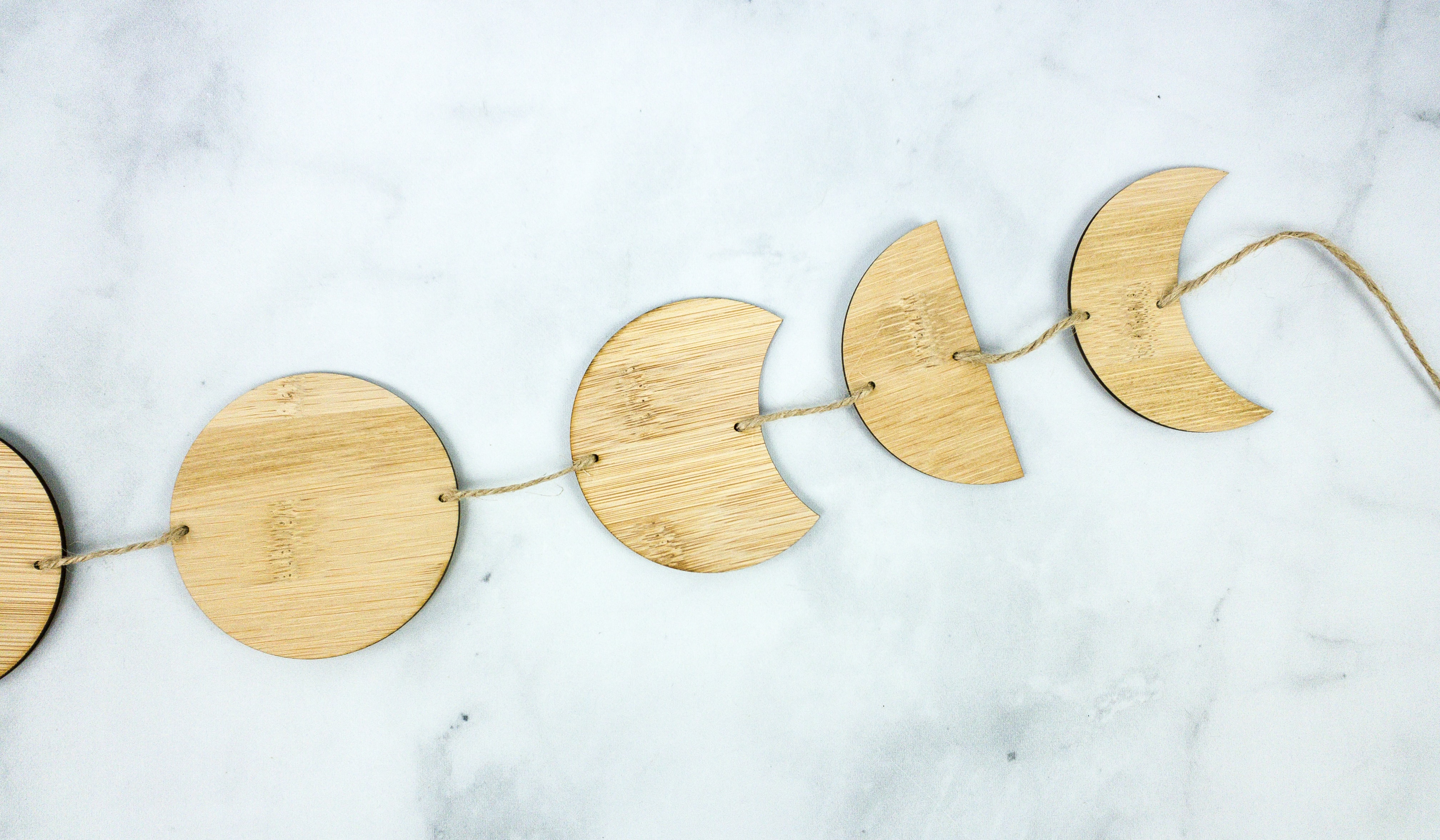 This is designed by OwlCrate team member @paperbackbones! It's really cute!
Tote Bag. Another item that definitely has some celestial vibes is this spacious black tote with white prints!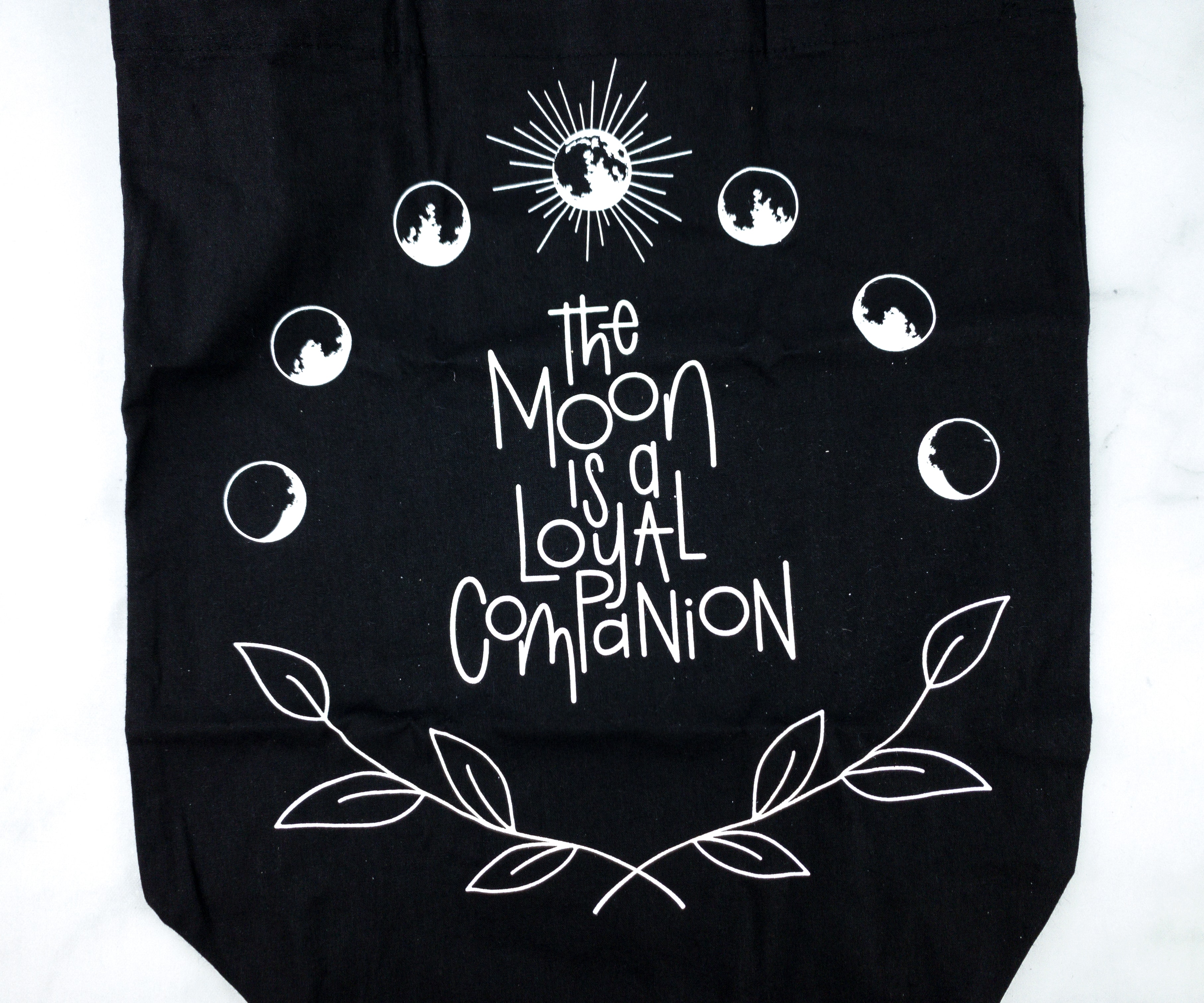 The beautiful tote is designed by this month's featured artist, Unlucky Designs! It shows the different phases of the moon, plus a text that says "The moon is a loyal companion".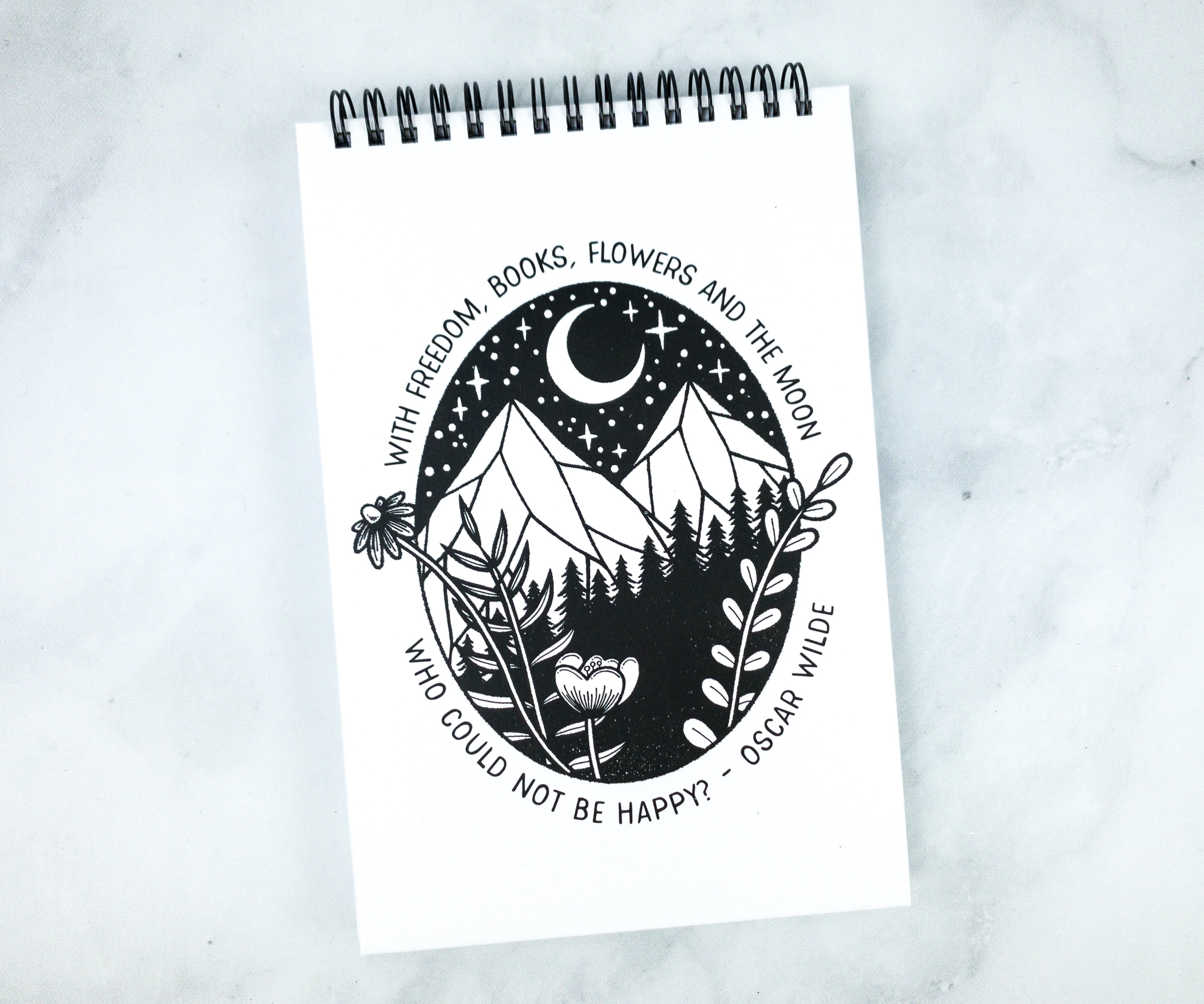 Notebook. Another item that features a quote from Oscar Wilde is this handy notebook!
With freedom, books, flowers, and the moon, who could not be happy?
Aside from the quote, the design is really beautiful!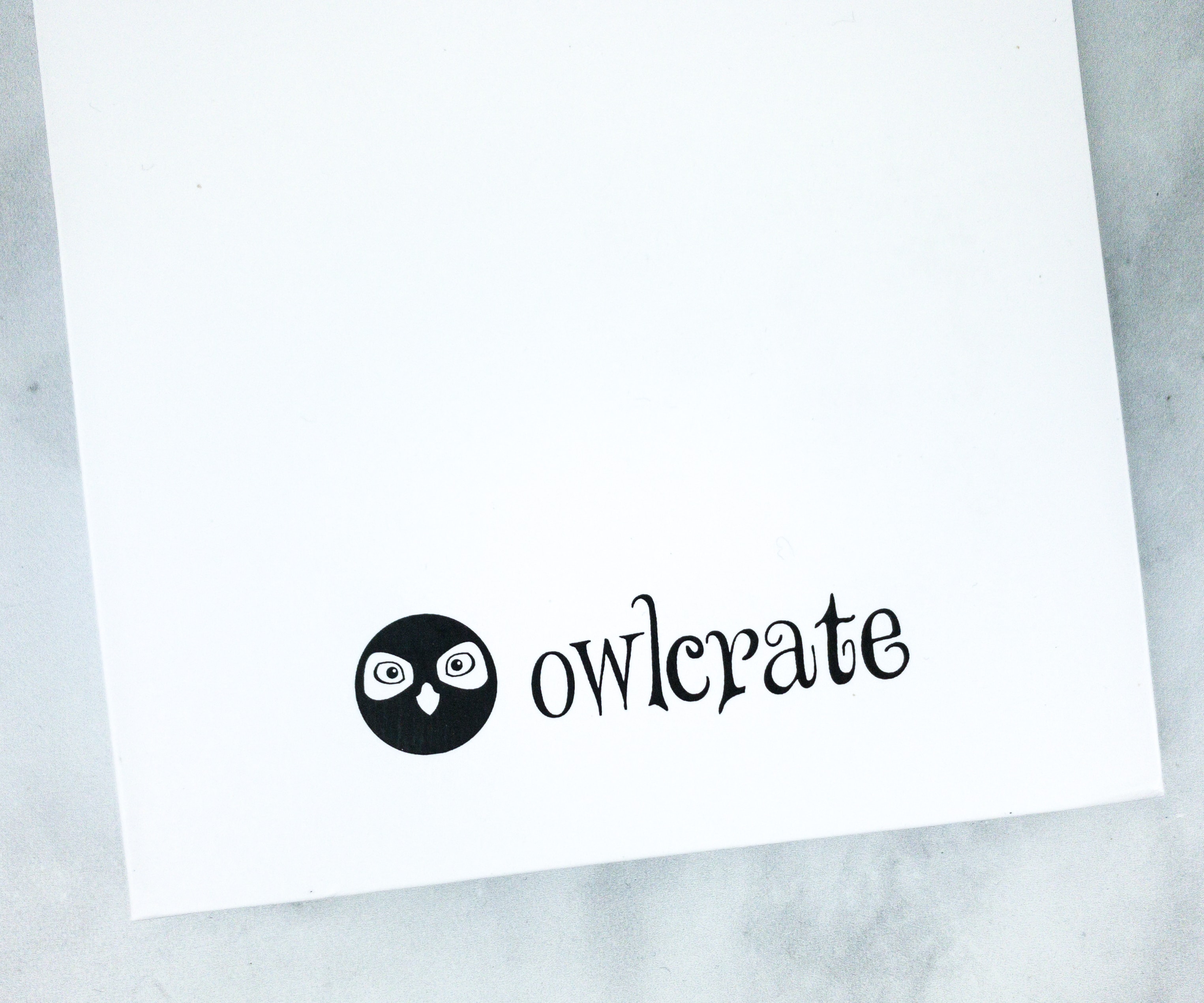 It's made by Kim Becker Design, exclusively for OwlCrate!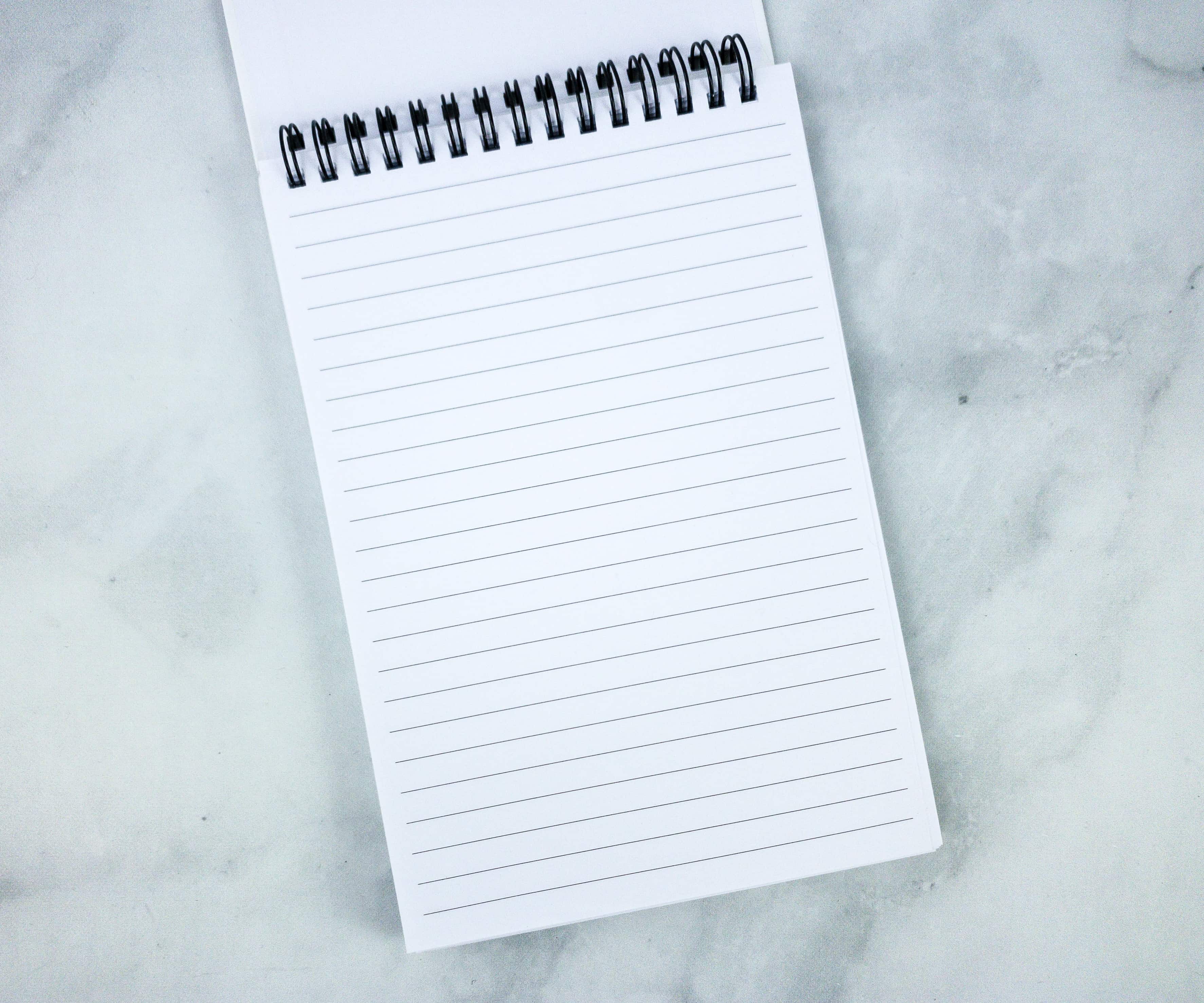 The pages inside the notebook are all lined for more organized writing.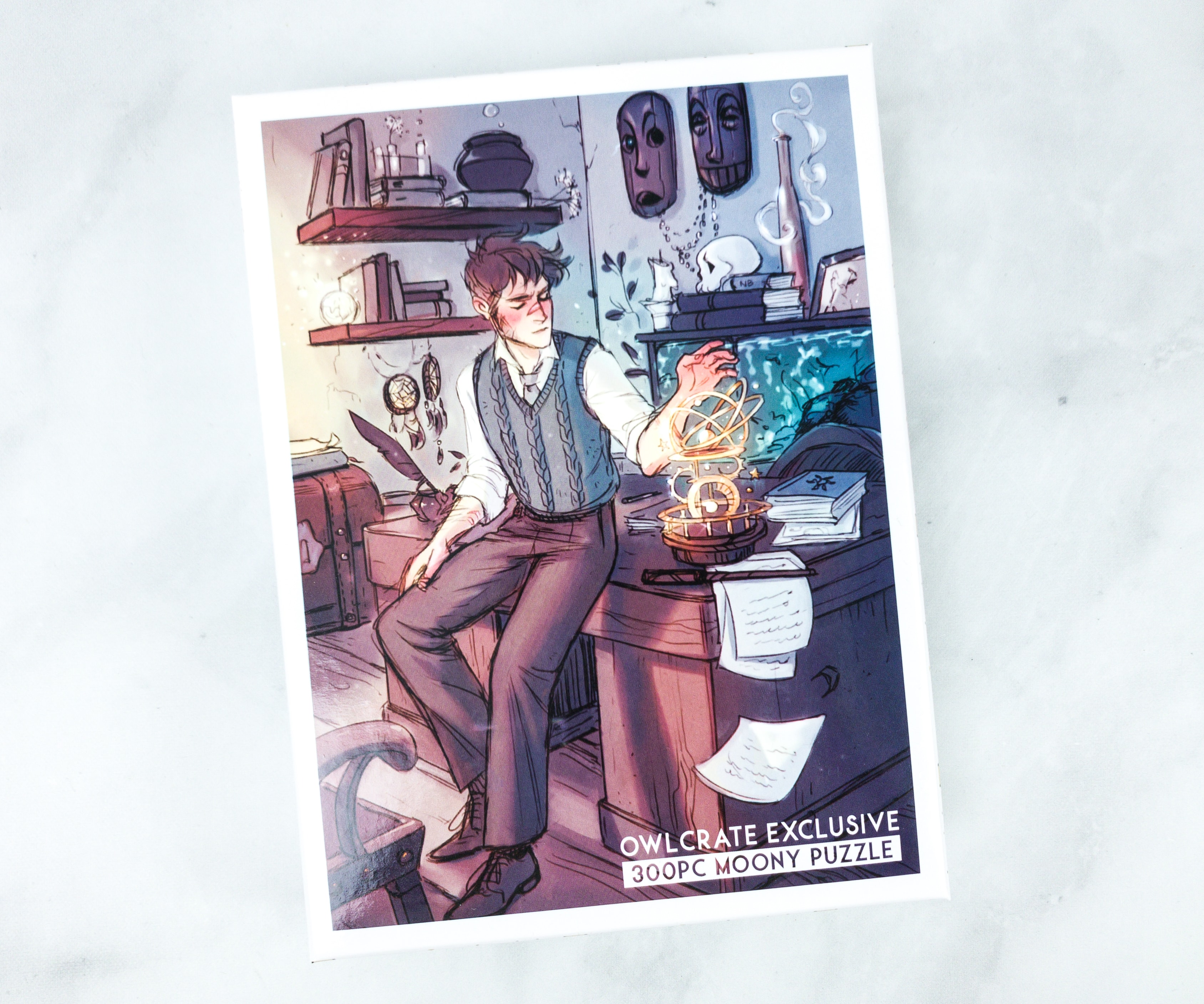 300 Piece Jigsaw Puzzle. I was really excited about this one, as it features one of my favorite Defense Against the Dark Arts Professor, Remus Lupin!
It also features the tree leading to Moony's hideout, the Whomping Willow!
It's a 300-piece jigsaw puzzle, and it shows the professor doing some cosmic magic!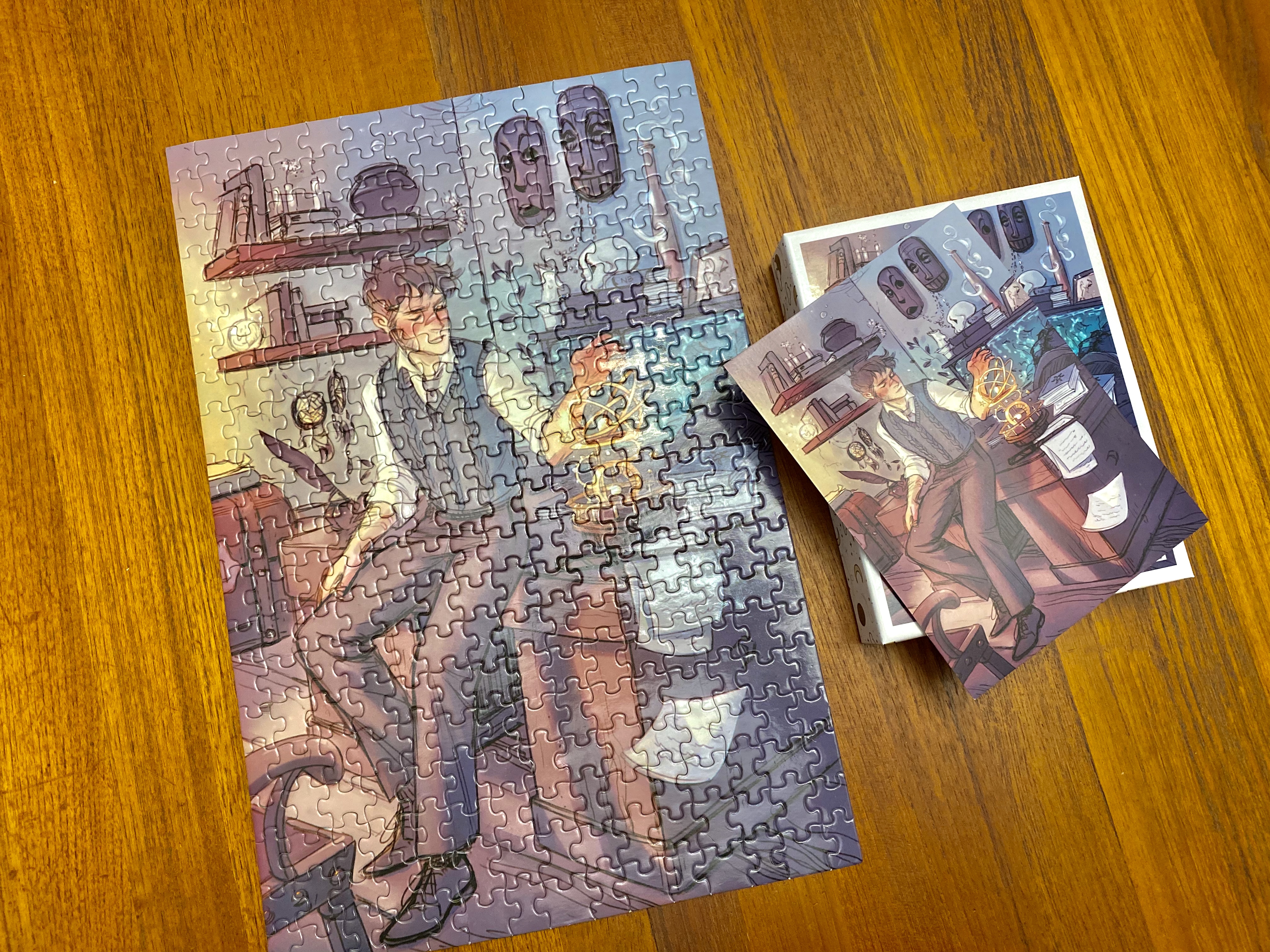 Tada! This one had some tough bits and was super fun!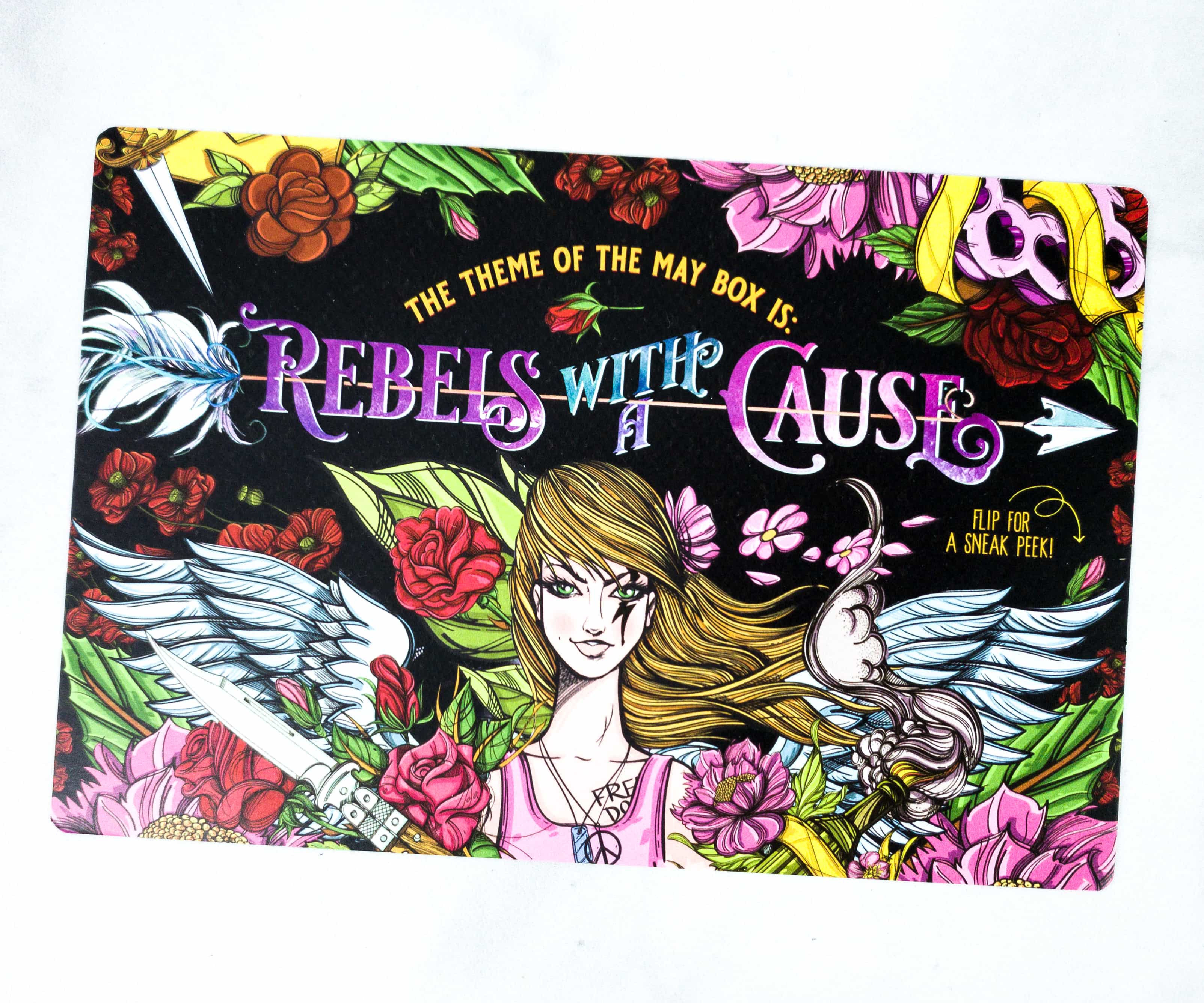 They also gave us a theme spoiler for the May 2020 box, Rebels With A Cause!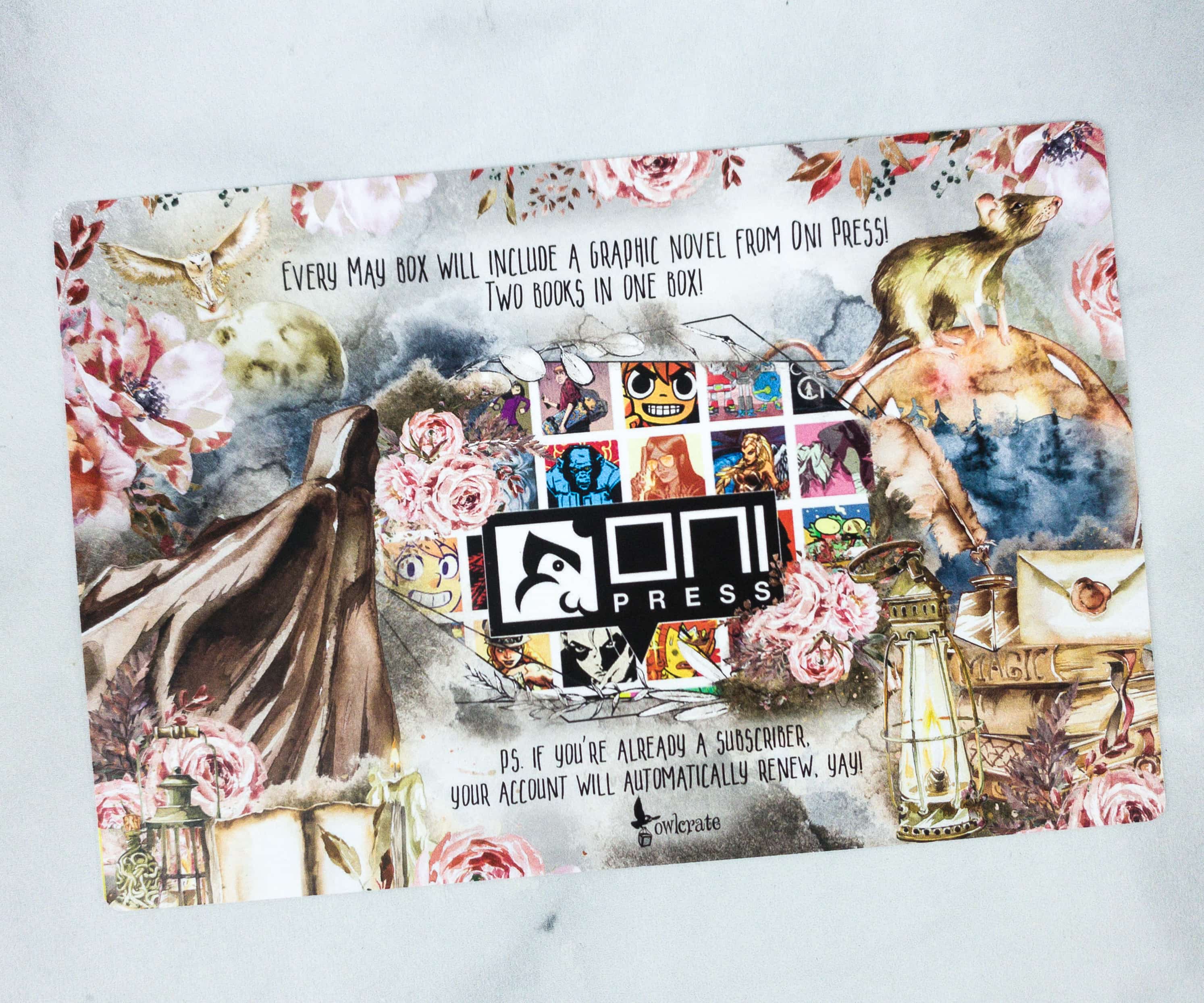 At the back is the sneak peek! In every May box, you'll receive a graphic novel from Oni Press!
This month's novel is all about traditions, starcrossed lovers, and friendship. It's well-written and the ending actually made us want to see and read the sequel as well. We also appreciate all the moon-related items this month, especially the bracelet and the cute tote. This is such a well-curated box with a fun theme! We're really excited about the next box as they promised that we'll get 2 books in 1 box!
What did you think of this month's Owl Crate theme? Are you excited for next month's theme?