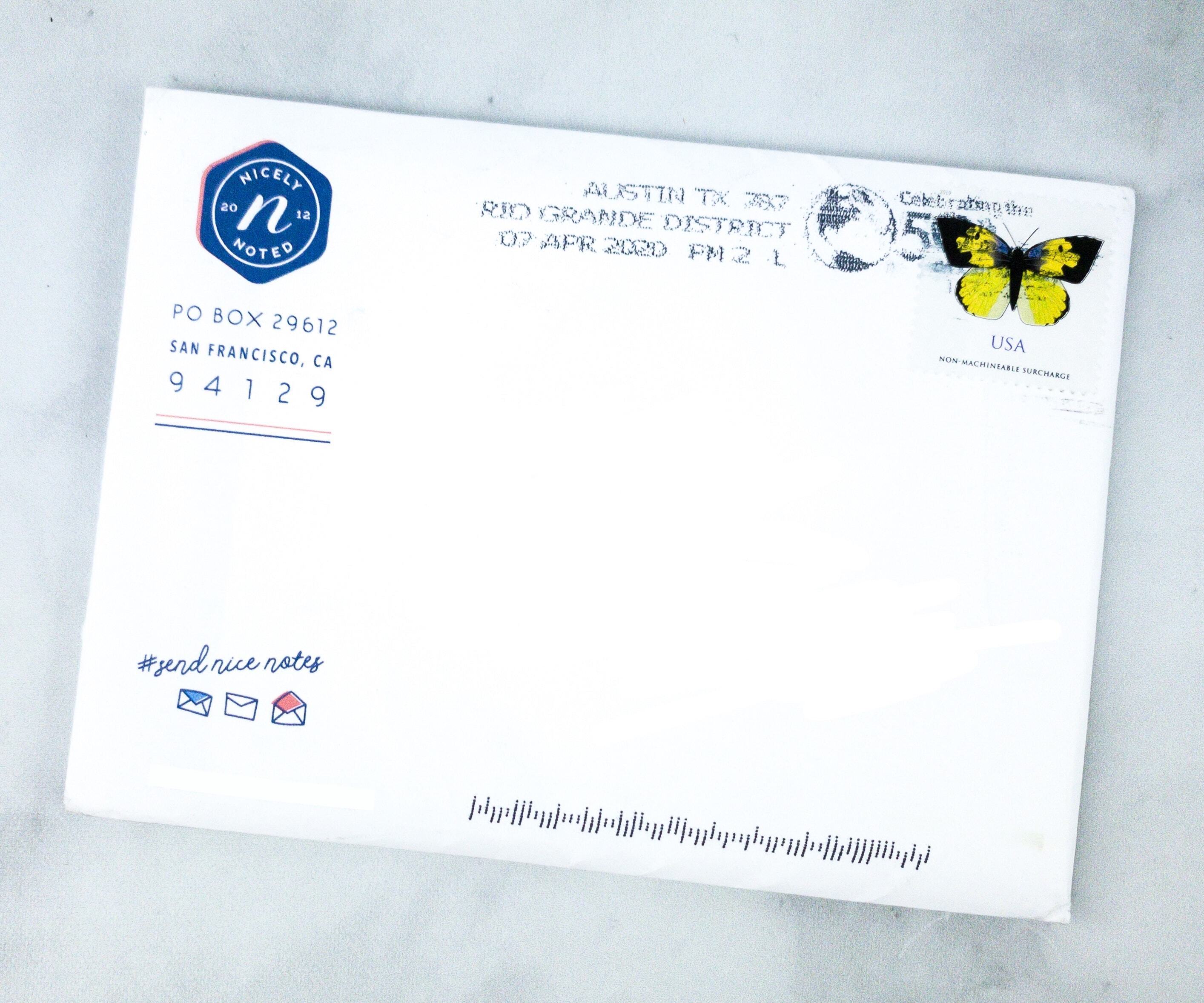 Nicely Noted is a monthly greeting card subscription. With every mailing, you'll receive a collection of handmade letterpress cards plus the stamps to send them. This is art to give away, not to keep! This subscription is absolutely perfect for anyone who wants to start (or continue) sending letters in the mail to family and friends. A monthly subscription is $20, with free shipping. DEAL: You can get 20% off from your first month by using the code NICE20. The packaging is simple, but what's important is that the items arrive in great condition.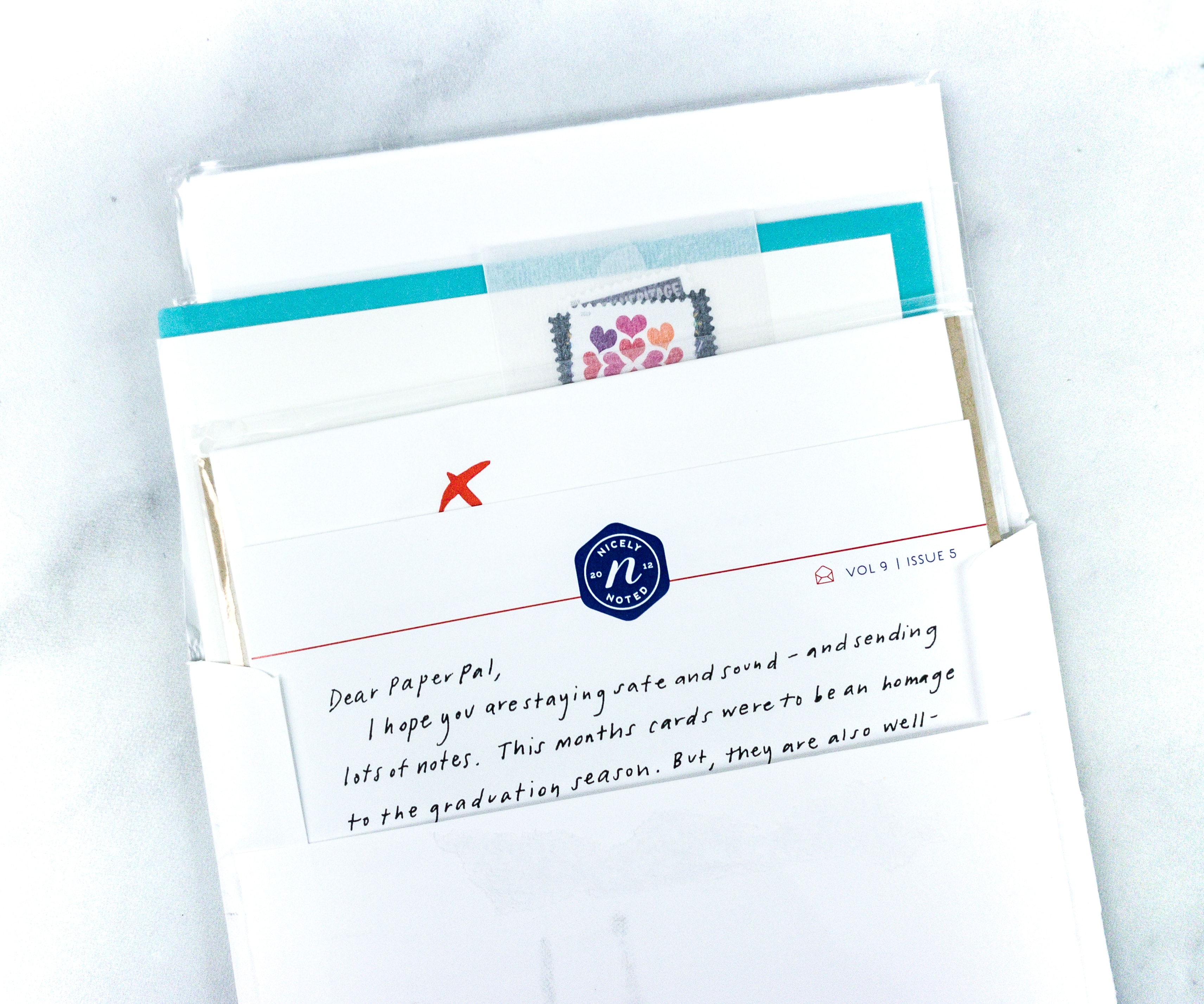 Everything fits a small white envelope.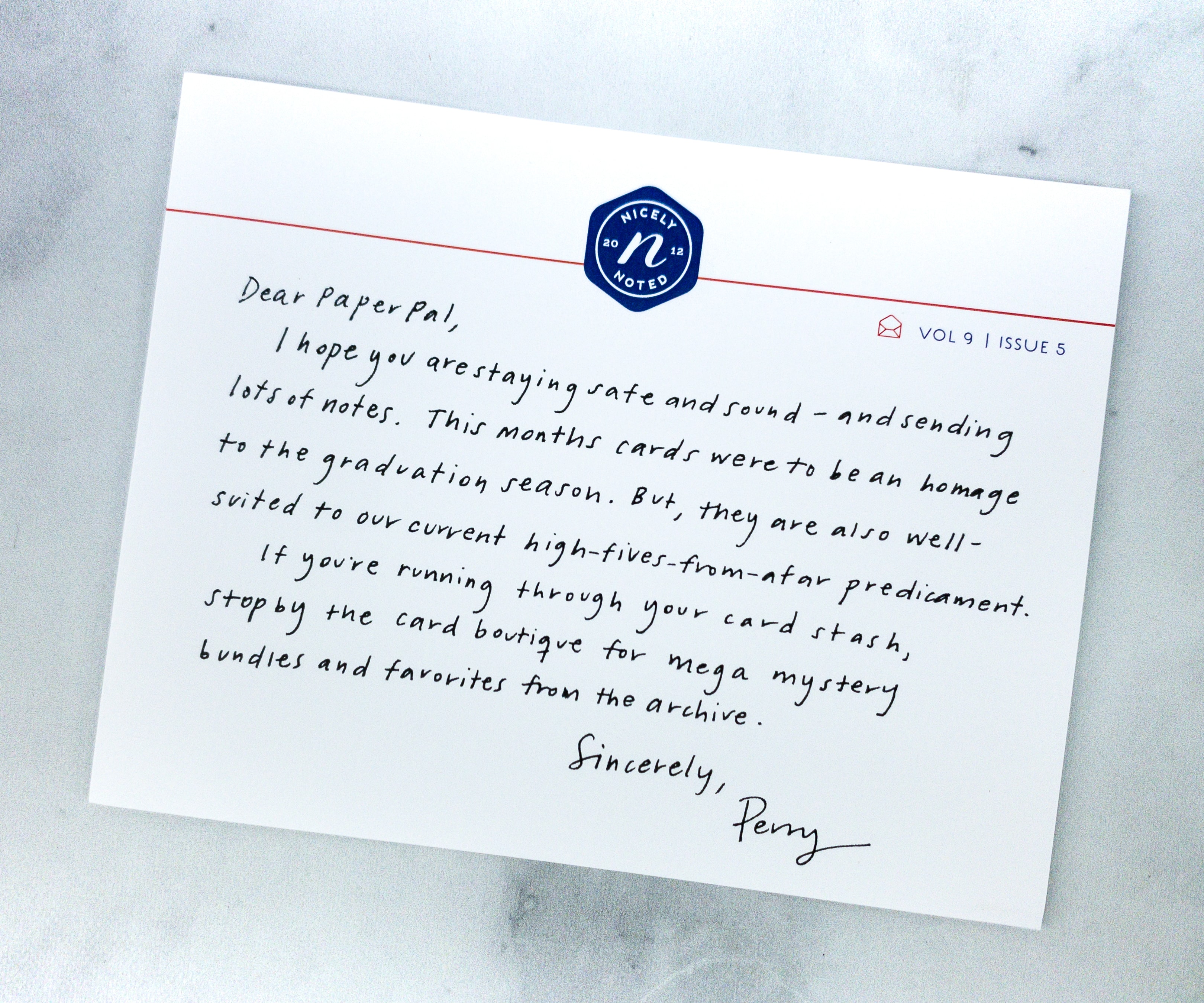 There's a letter from Nicely Noted.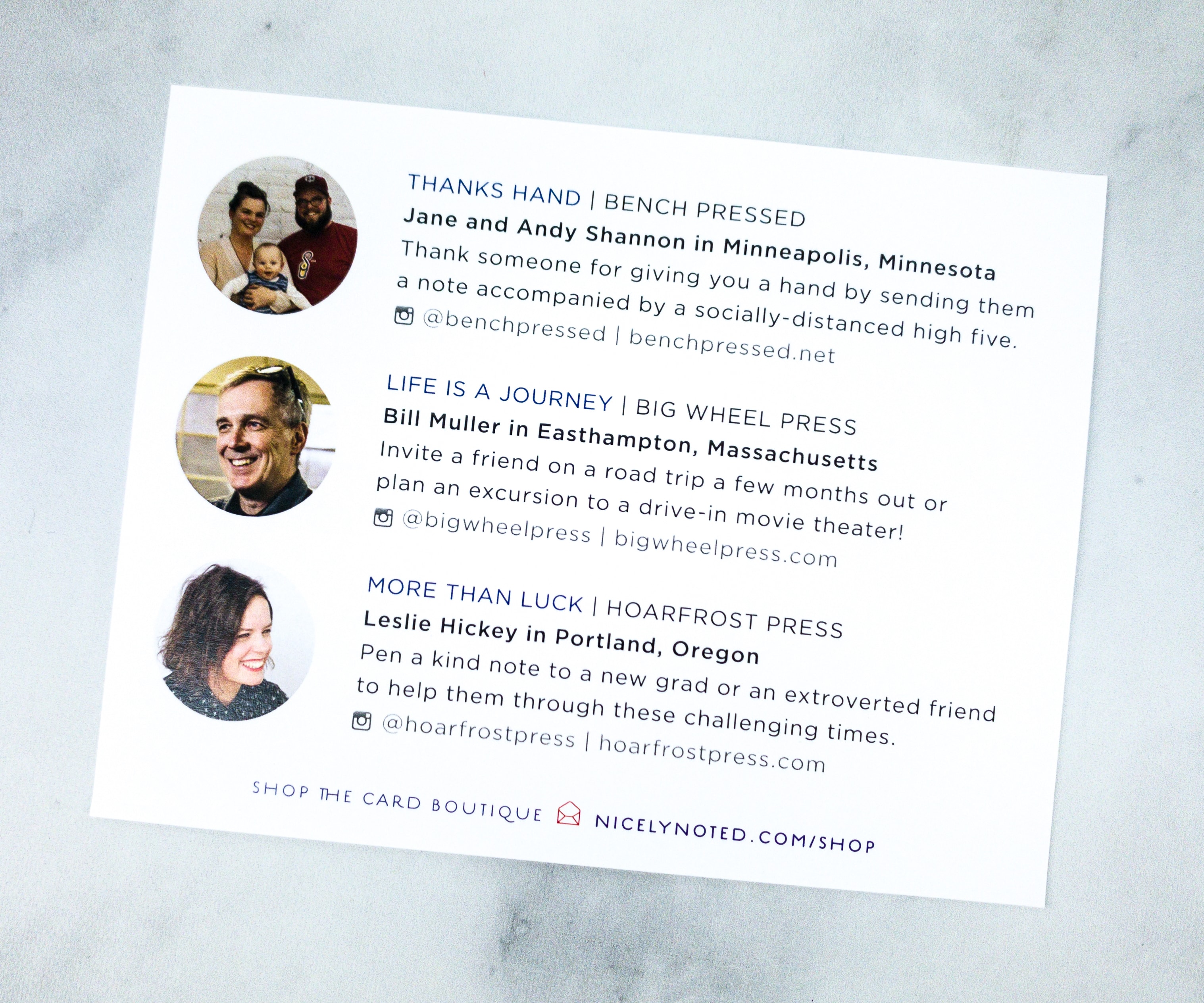 The card features artists behind this month's collection of letterpress cards. It's nice that Nicely Noted introduces their artists and the stories behind them as well.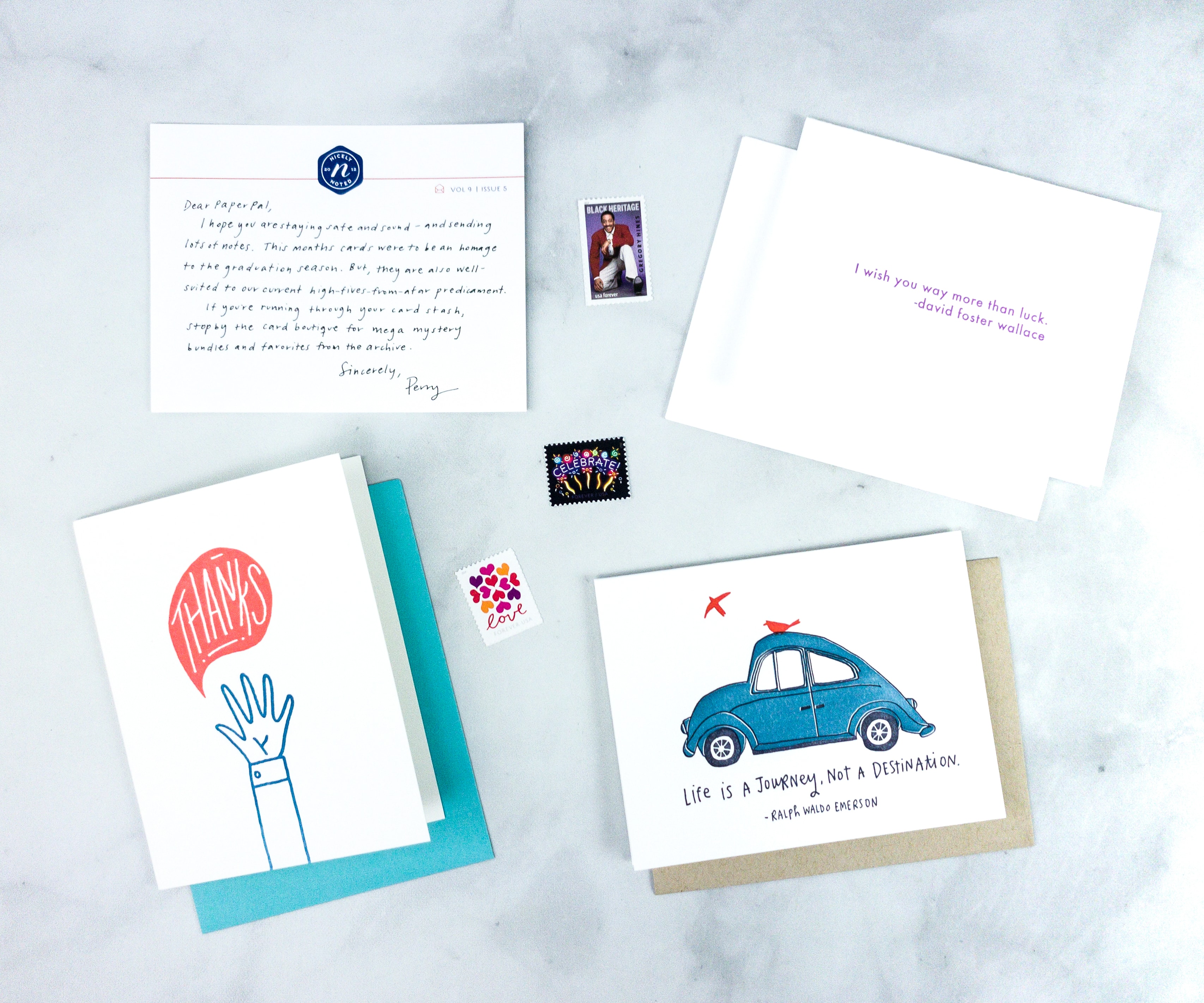 Everything I received this month!
Mail Stamps. With every mailing, you will receive 3 stamps that you can mix and match with the cards. For this month, I got stamps that feature Gregory Hines, fireworks, and colorful hearts!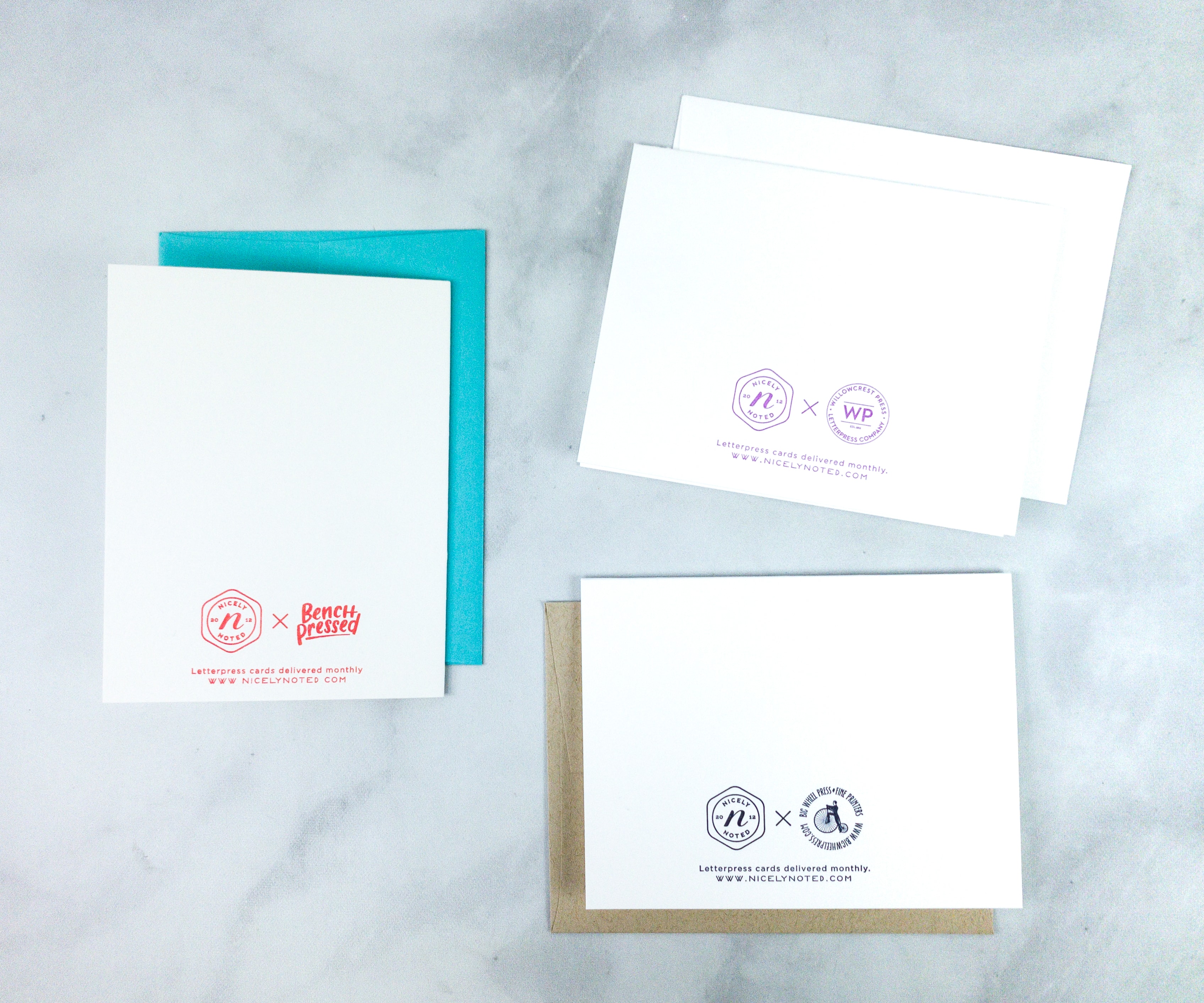 The cards are all stamped with the logo of the company, as well as the artists, so you will know where they came from. Each card also comes with its own envelope!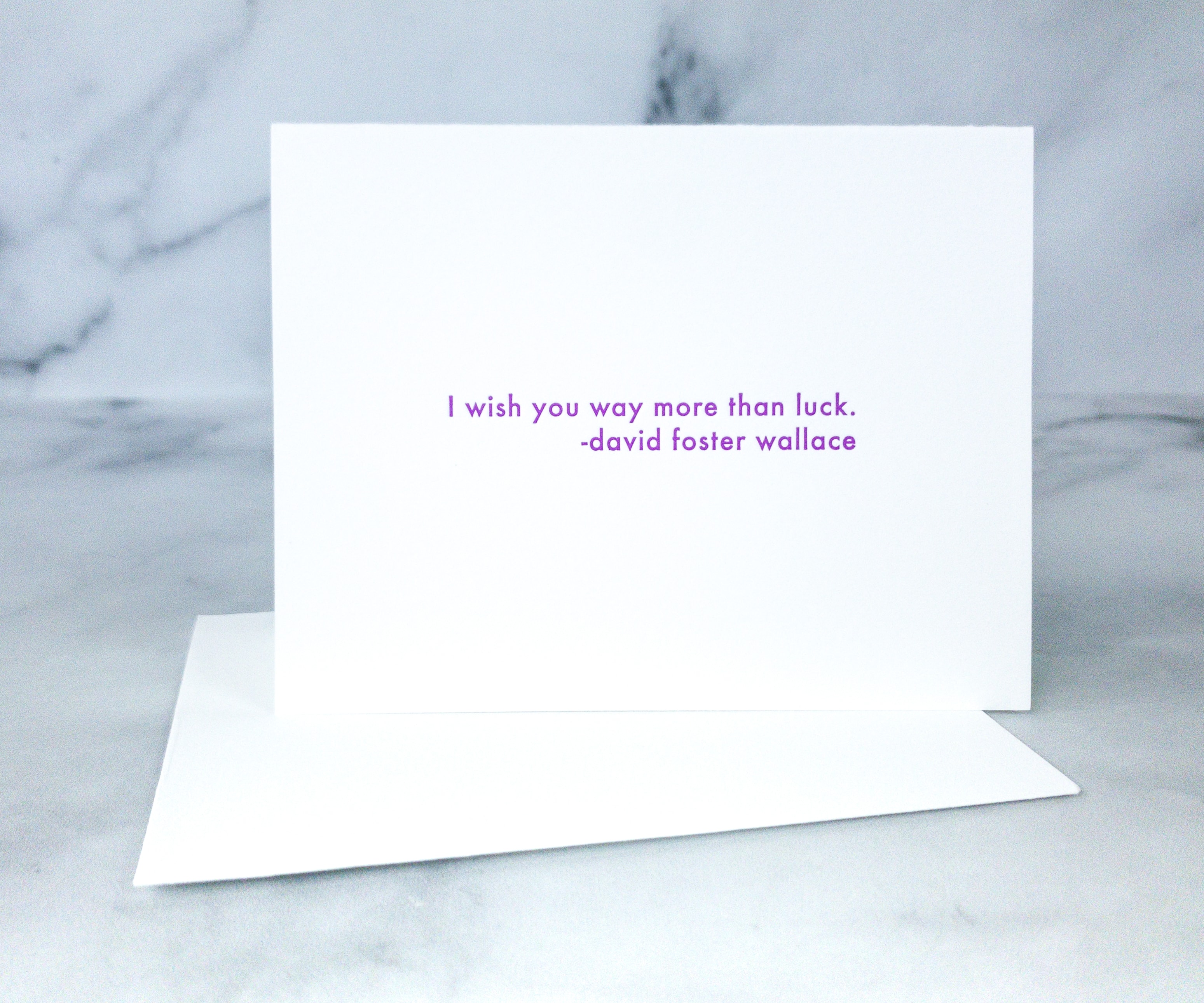 Willowcrest Press More Than Luck ($5) Designed by Emma Frost, the card is minimalist but the message is definitely inspiring and encouraging: "I wish you way more than luck," a quote from David Foster Wallace. It comes with a white envelope as well. I'd definitely send this to a friend who needs some encouragement!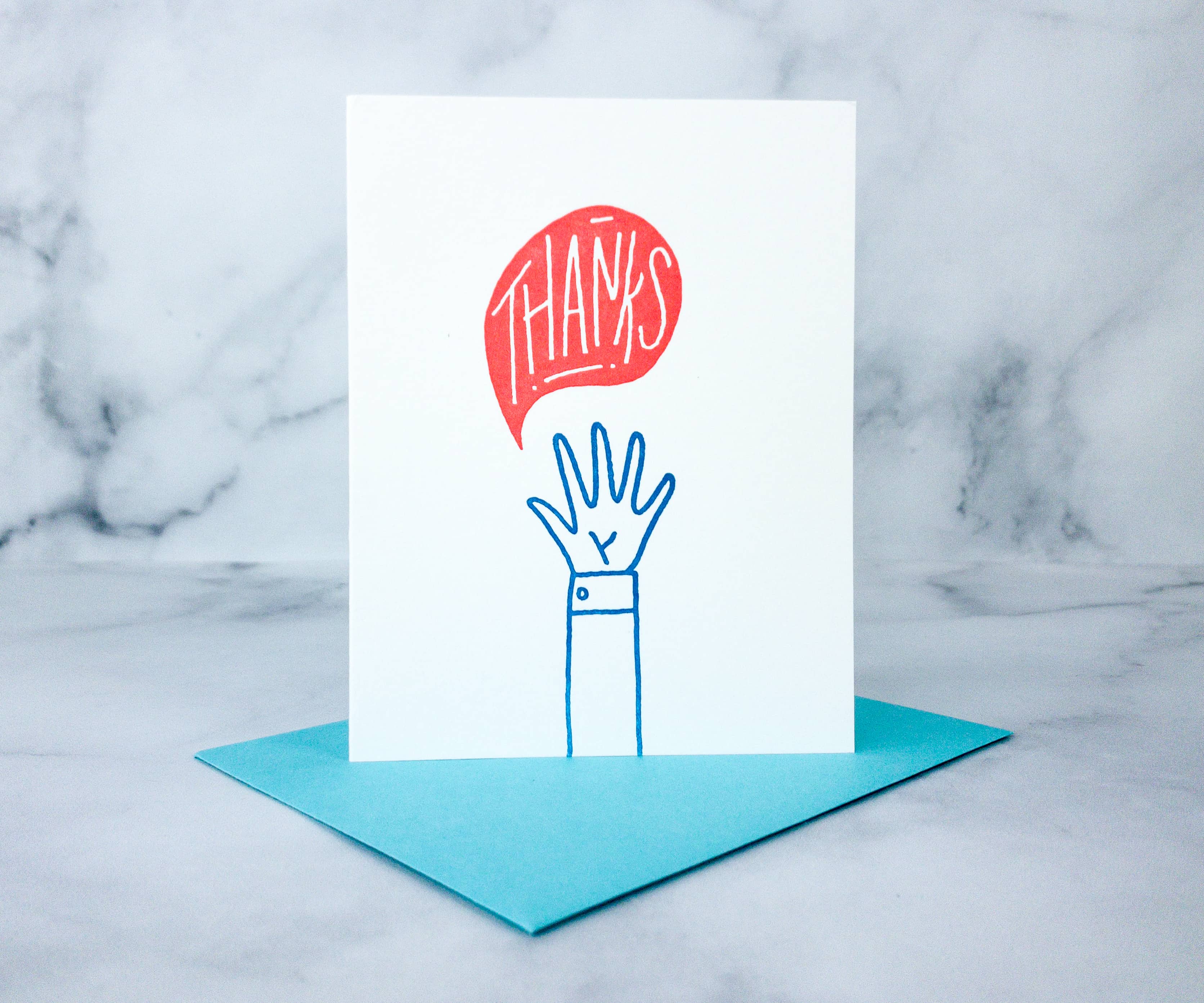 Bench Pressed Thanks Hand ($5) This cool card from Bench Pressed is designed by Jane and Andy Shannon, and it shows a hand that looks like giving a high five and the word "Thanks" just above it. There's also an aqua-colored envelope to match it. Sending this to someone makes a great way of letting them know how thankful you are!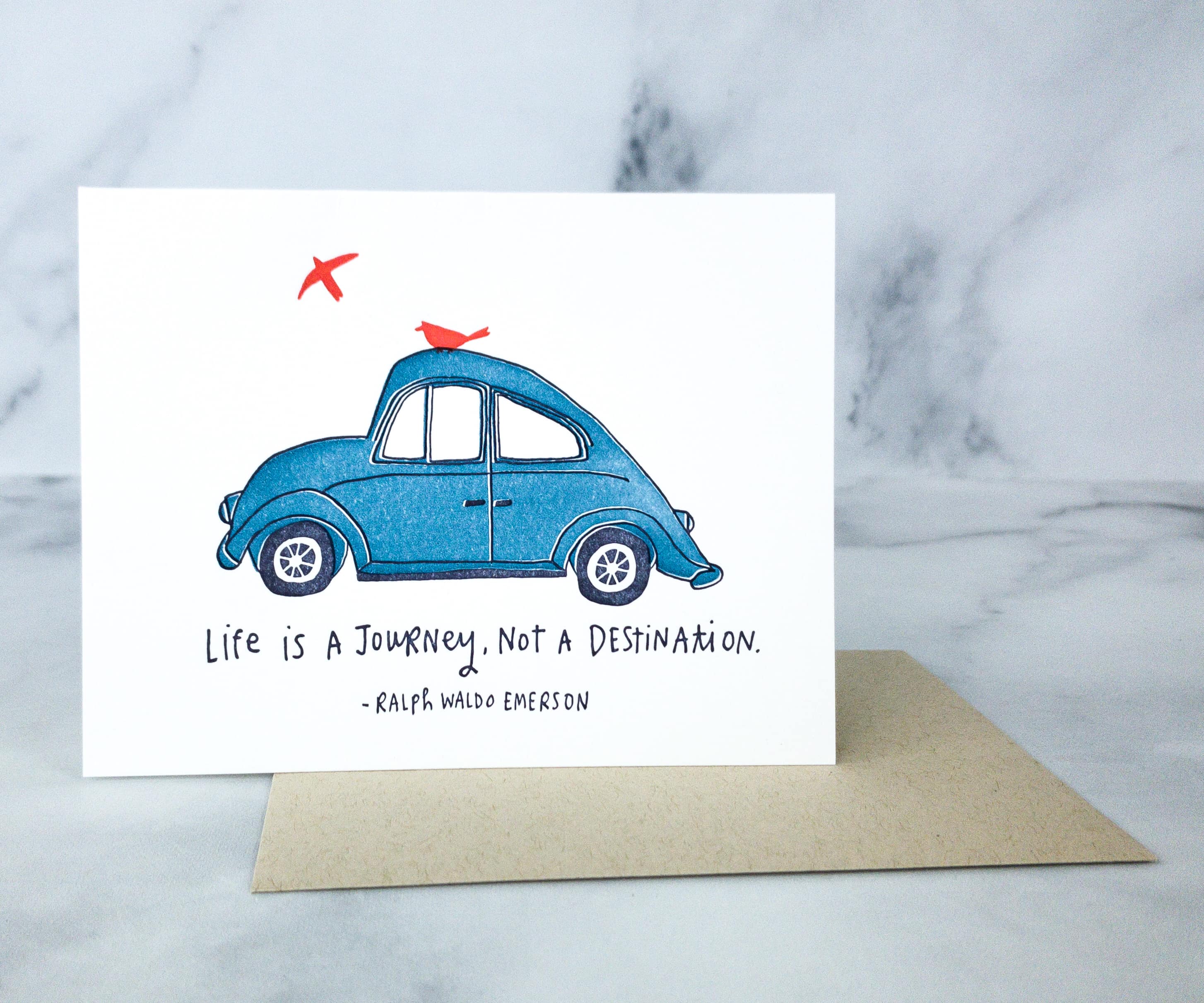 Big Wheel Press Life Is A Journey ($5.50) Bill Muller is the mind behind this adorable card from Big Wheel Press. Aside from the blue hatchback car with a red bird sitting on top, it also includes an inspiring quote from the American poet, Ralph Waldo Emerson. It says "Life is a journey, not a destination." It's a nice card to send to a family member or a friend, even when there's no occasion and you just want to say hello! Nicely Noted sent another set of beautiful cards that are perfect for reaching out to friends, family members, or other people who might need encouraging messages. This month's featured card designs are simple but still impressive. Nicely Noted also completed the "snail mail" experience by including cool stamps! It's really one of the most ideal subscriptions for people who love writing and sending greeting cards! What do you think of this month's cards? Visit Nicely Noted to subscribe or find out more!