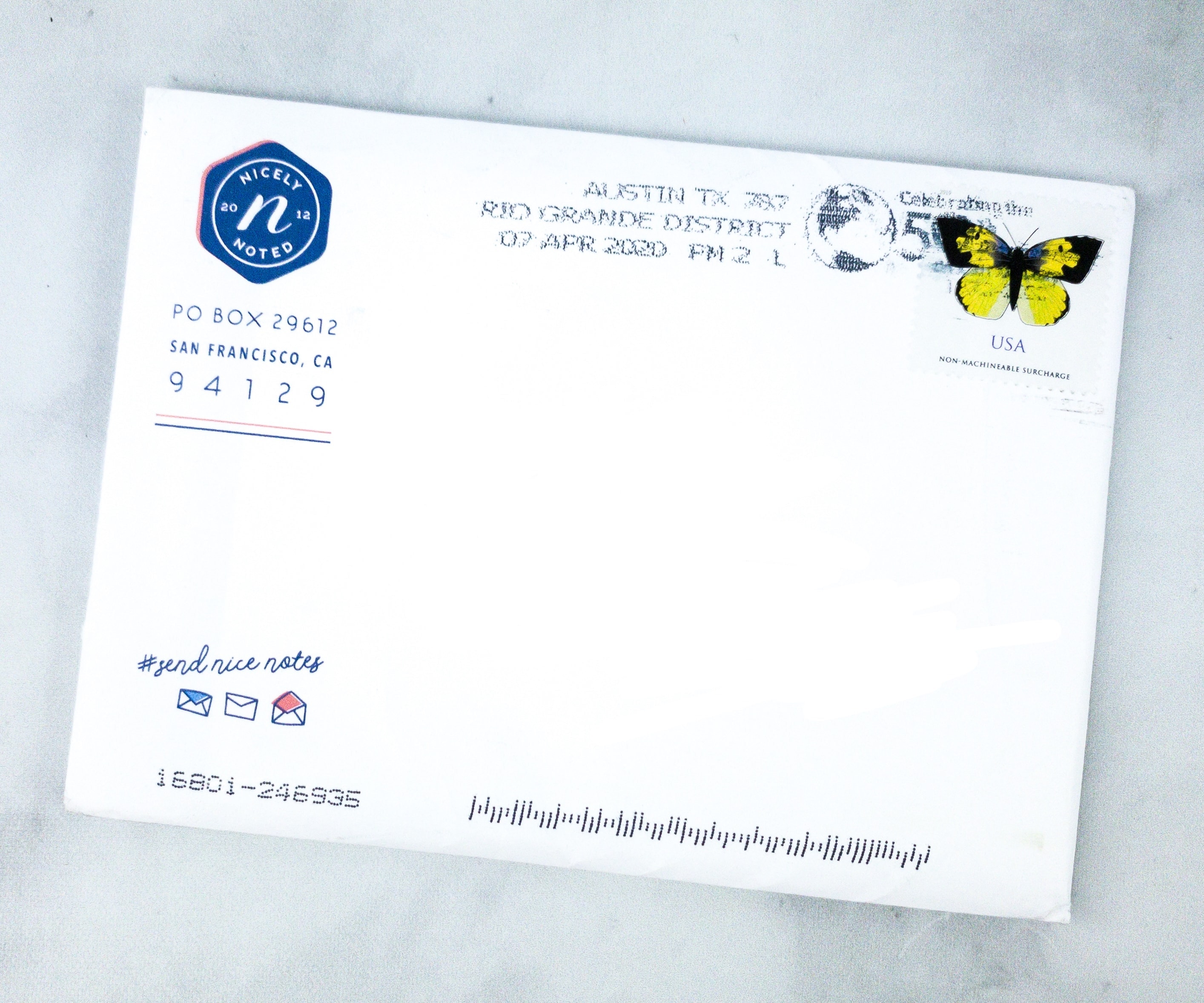 Nicely Noted is a monthly greeting card subscription. With every mailing, you'll receive a collection of handmade letterpress cards plus the stamps to send them. This is art to give away, not to keep! This subscription is absolutely perfect for anyone who wants to start (or continue) sending letters in the mail to family and friends. A monthly subscription is $20, with free shipping.
DEAL: You can get 20% off from your first month by using the code NICE20.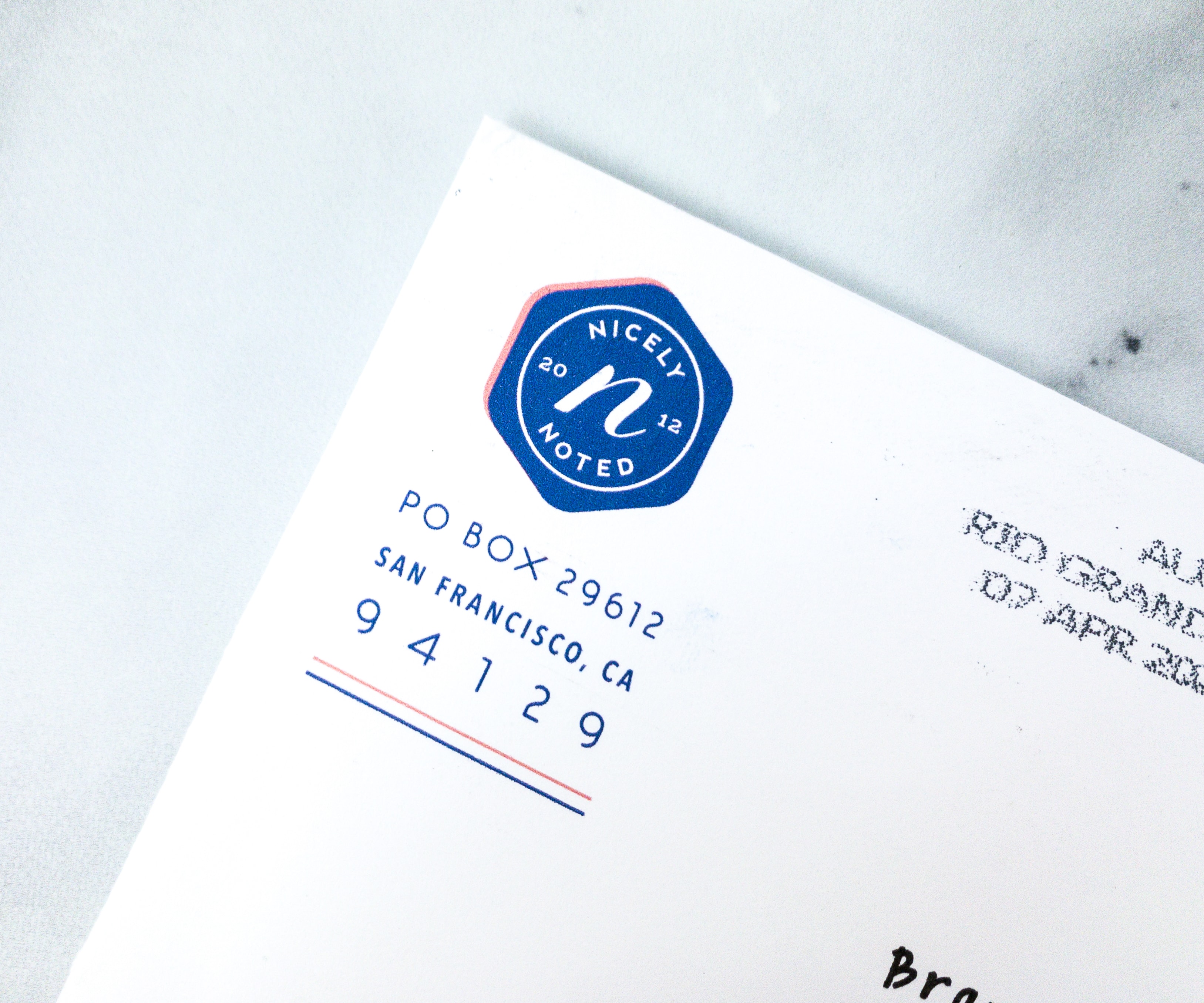 The packaging is simple, but what's important is that the items arrive in great condition.
Everything fits a small white envelope.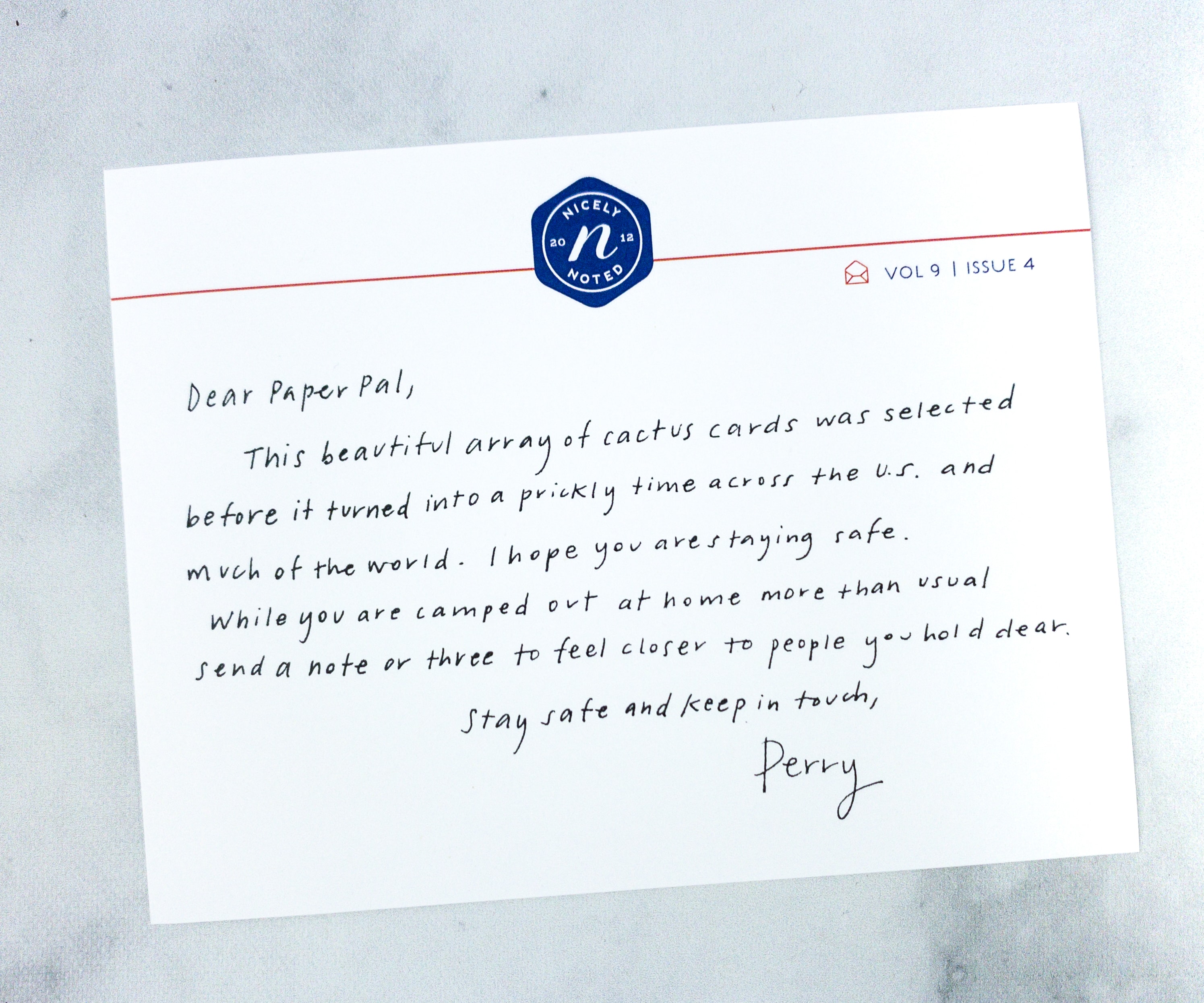 There's a letter from Nicely Noted.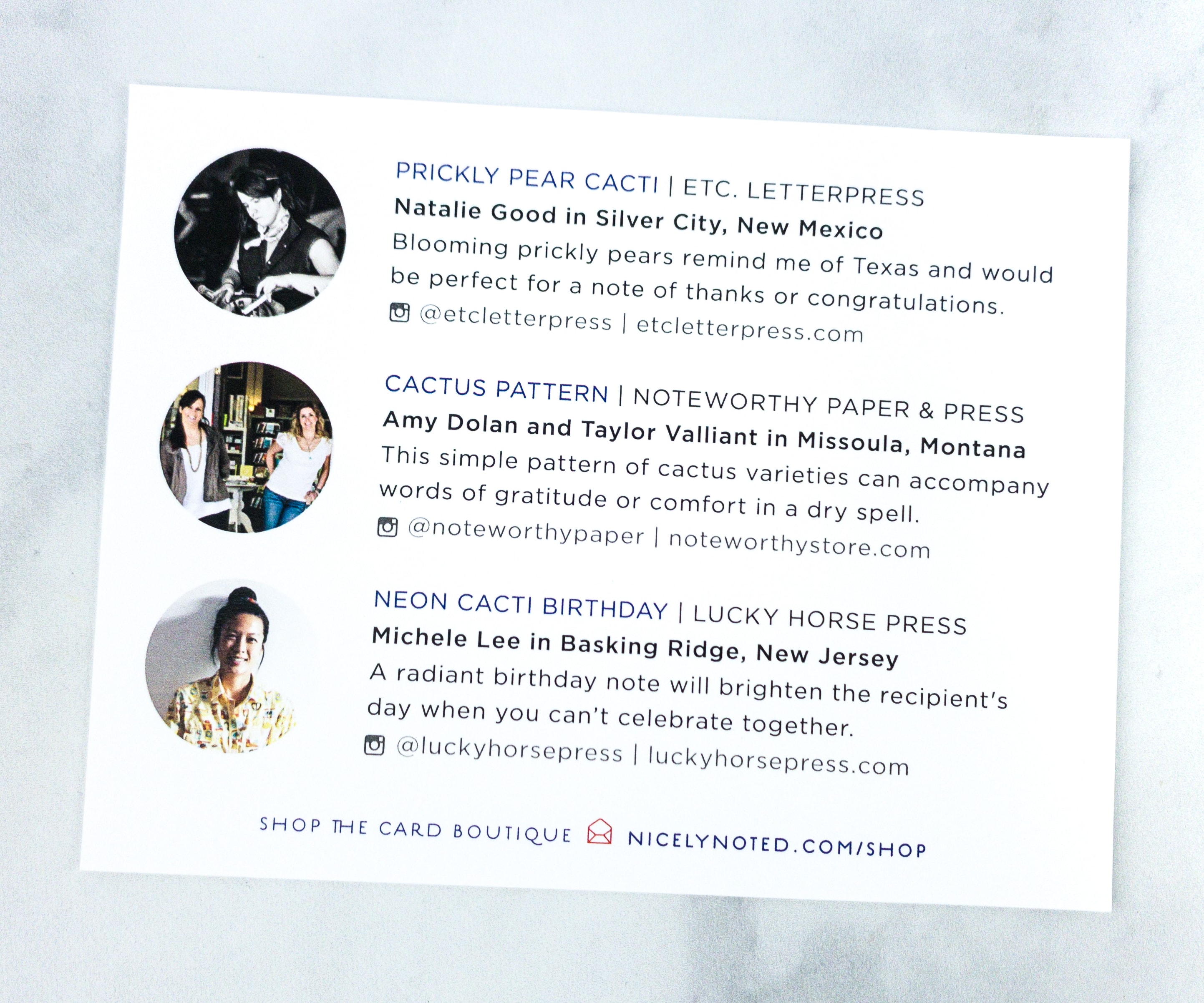 The card features artists behind this month's collection of letterpress cards. It's nice that Nicely Noted introduces their artists and the stories behind them as well.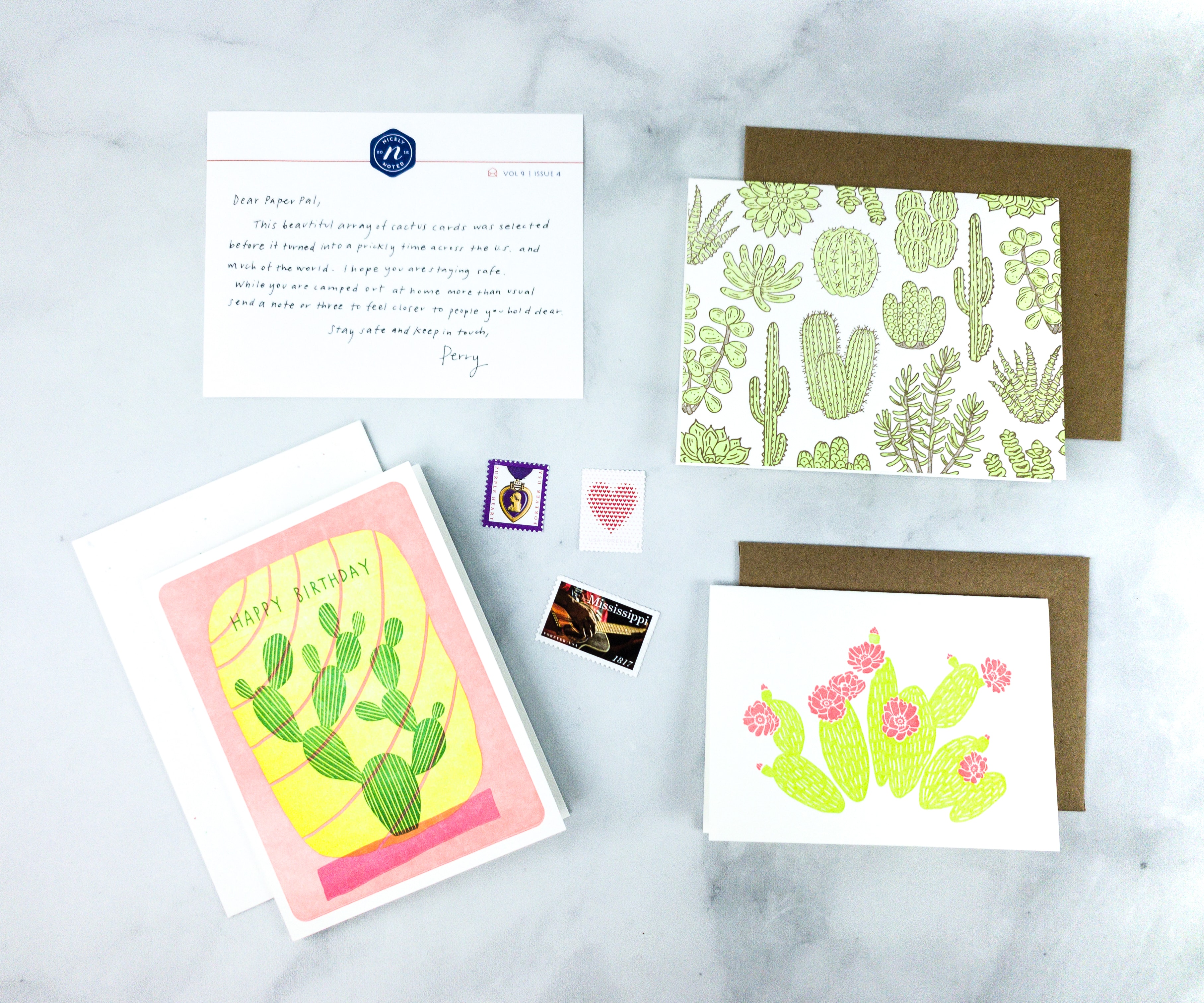 Everything I received this month!
Mail Stamps. With every mailing, you will receive 3 stamps that you can mix and match with the cards. For this month, I got stamps that feature Purple Heart, a heart formed with smaller hearts, and the state of Mississippi!
Here are the three cards I got this month, complete with envelopes.
Noteworthy Paper & Press Cactus Pattern. This cool card from Noteworthy Paper & Press is a combination of Amy Dolan and Taylor Valliant's amazing talent. It features different cacti and it also comes with a crafty brown envelope!
Lucky Horse Press Neon Cacti Birthday ($15) Here's another cute card featuring cacti, and this time it's designed by Michele Lee! I really like the adorable cactus in the middle and the choice of colors. It looks bright and cheerful, making such a great way of greeting a friend or loved one on their birthday.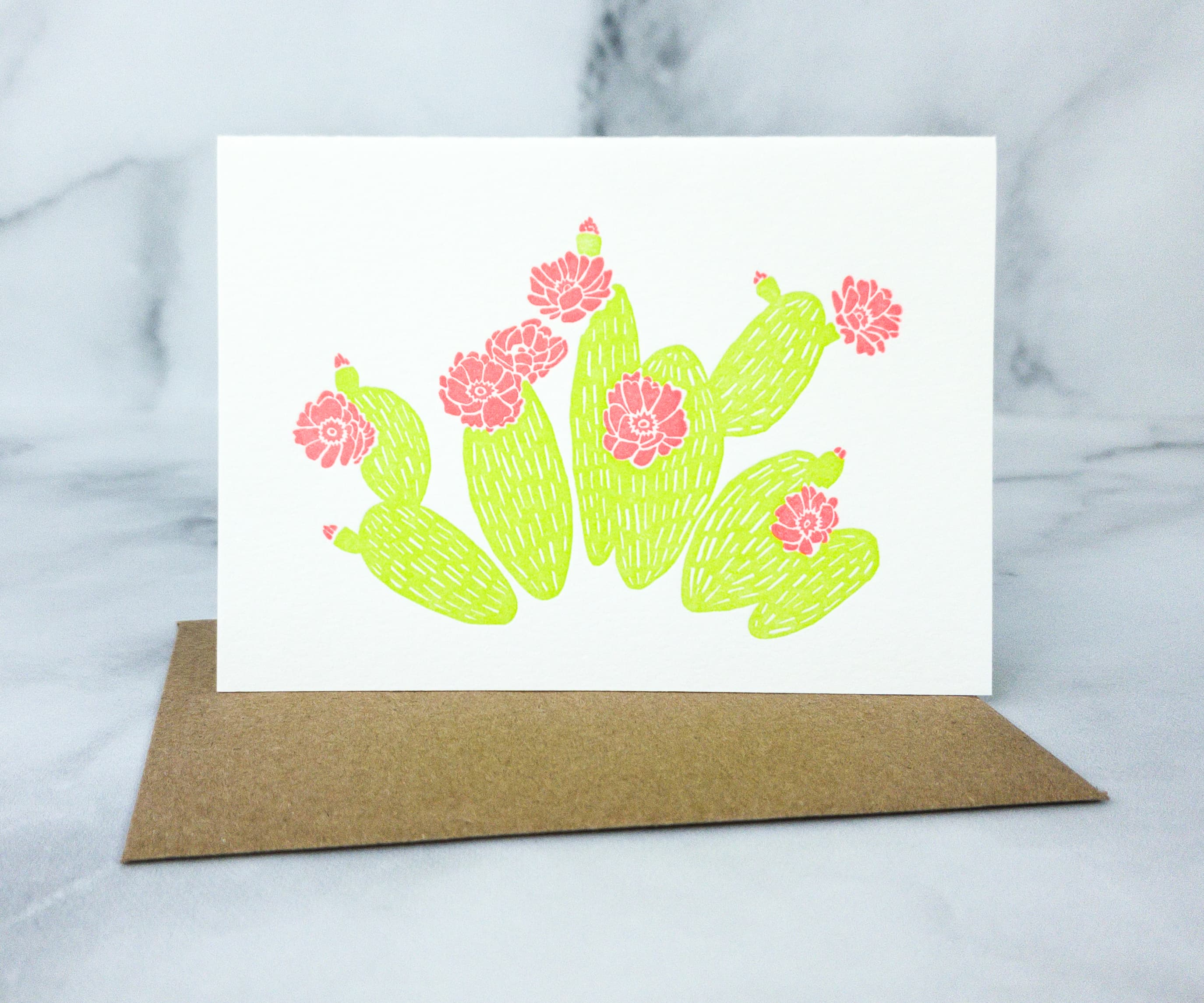 Etc. Letterpress Prickly Pear Cacti ($5) The third card also features cacti! It's designed by Natalie Good from New Mexico. I really like the cacti and blooms on this one, the illustration looks really artistic. It's the perfect card to cheer someone up, show appreciation, or even just to say hello!
Nicely Noted always showcases beautiful art from different artists through greeting cards! The 3 cacti-inspired cards this month are all beautiful, and my favorite is the cacti with blooms. The cards also always come with cute stamps and envelopes, so you can fully experience sending snail mail, just like the old times when electronic messaging was not yet a thing!
What do you think of this month's cards?