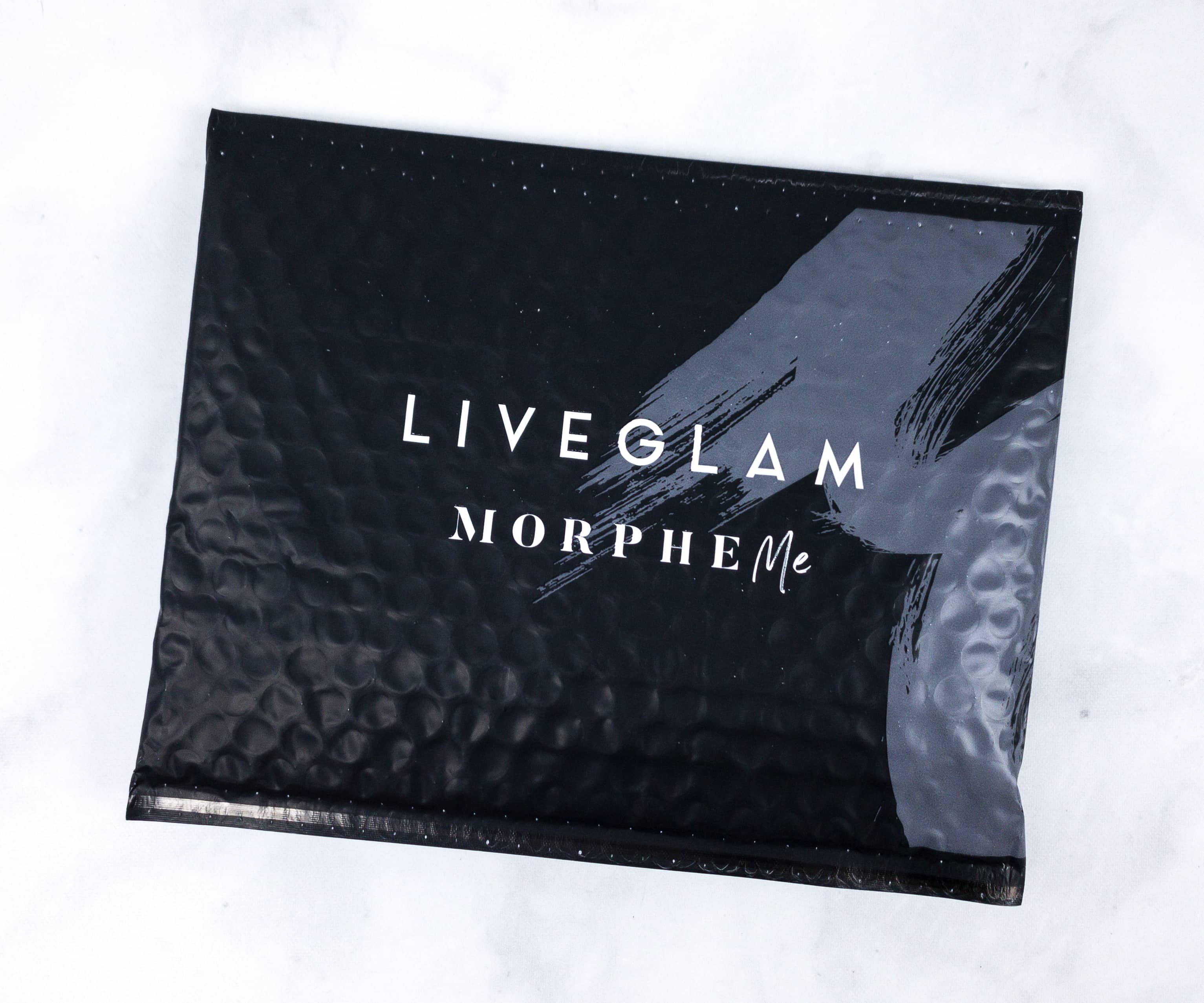 MorpheMe is a monthly makeup brush subscription that promises at least $30 worth of Morphe brushes each month for only $19.99. This is a great way to quickly build up your brush collection! You can sign up for a 1, 6, or 12-month subscription and all subscriptions automatically renew until you cancel.
DEAL: Get a free brush with any MorpheMe subscription plan! Use this link to sign up and activate the deal – no coupon code required! You'll also save $10 on a 6-month plan or get a FREE month ($20 value) with an annual subscription!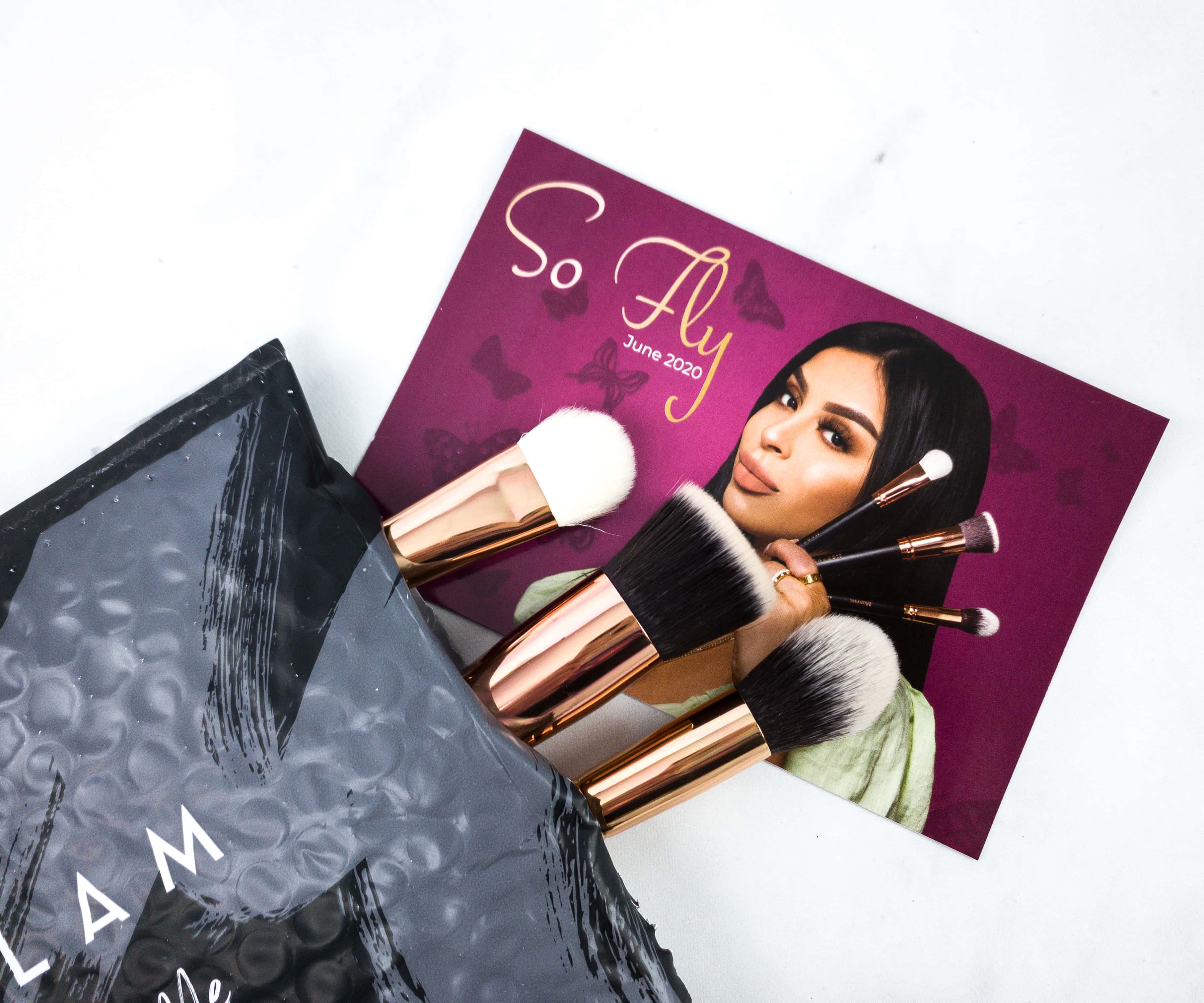 MorpheMe sends 3-7 brushes per month and they state that the total value will be at least $30.
LiveGlam puts out a monthly video on their blog that shows different ways you can use your monthly brushes. They are really good at demonstrating that each brush can have multiple uses.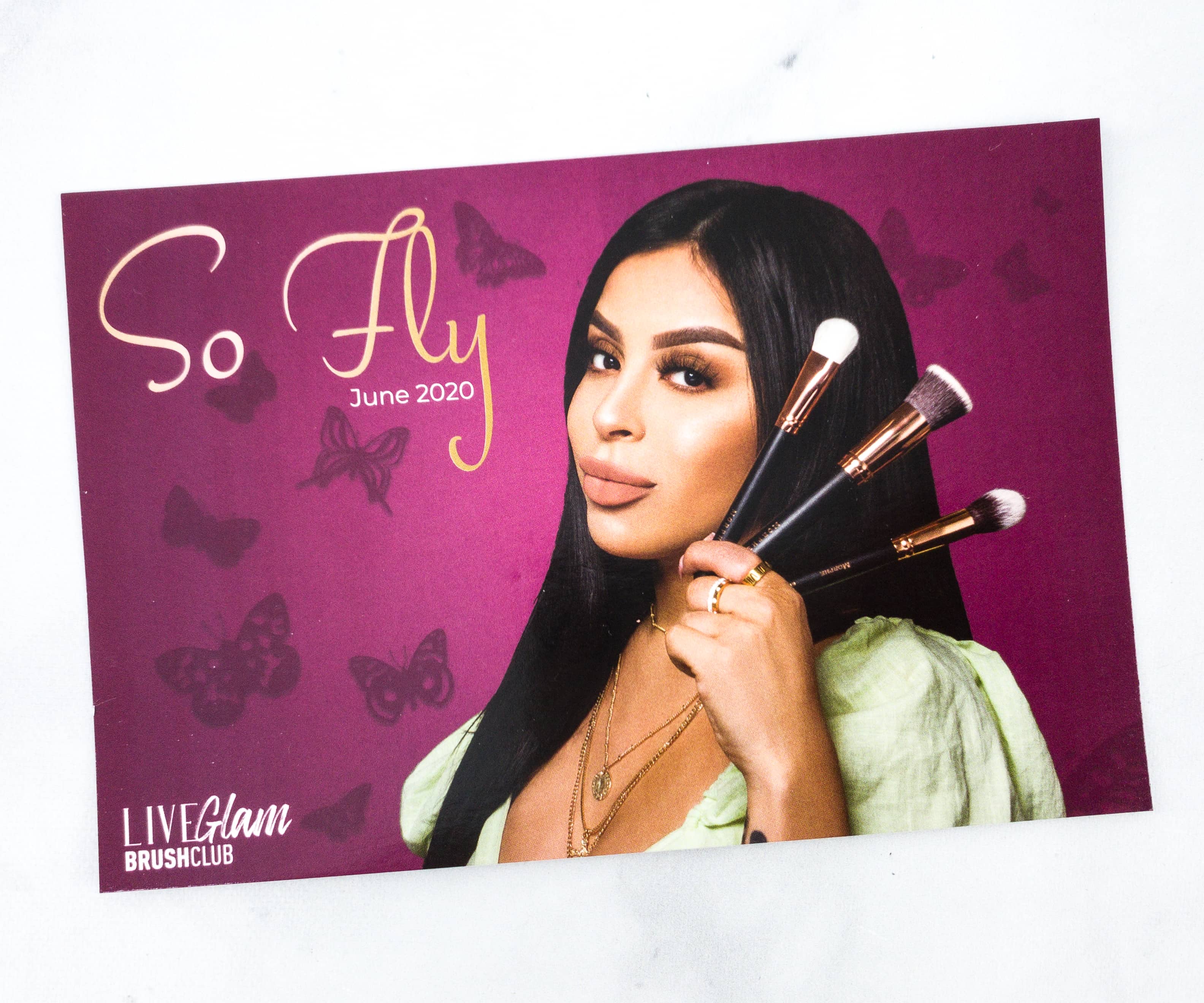 The package also comes with an information card. This month's theme is So Fly.
At the back, you will find a message from the LiveGlam team as well as the brushes included in this box and a short description.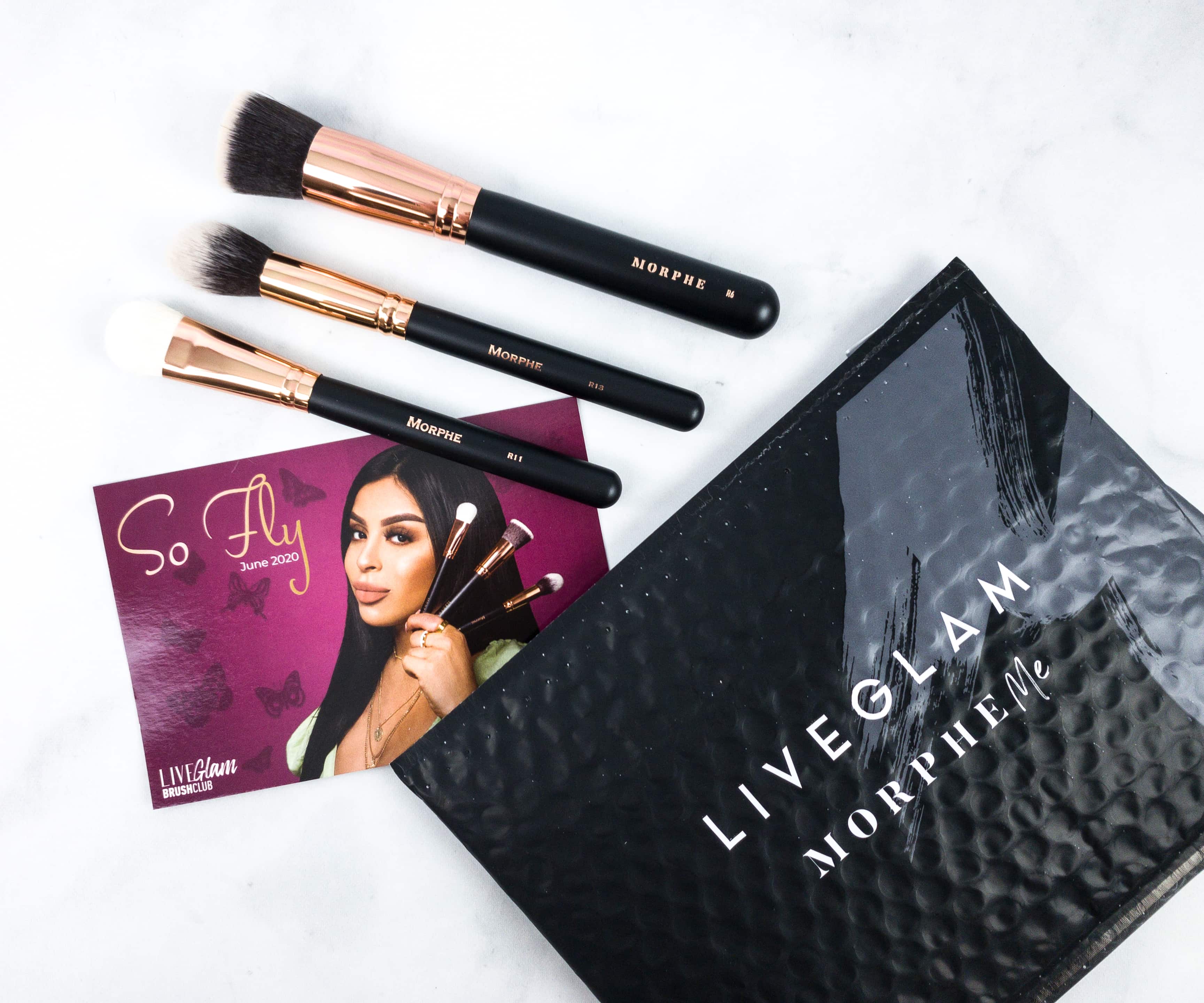 A full view of everything from this box!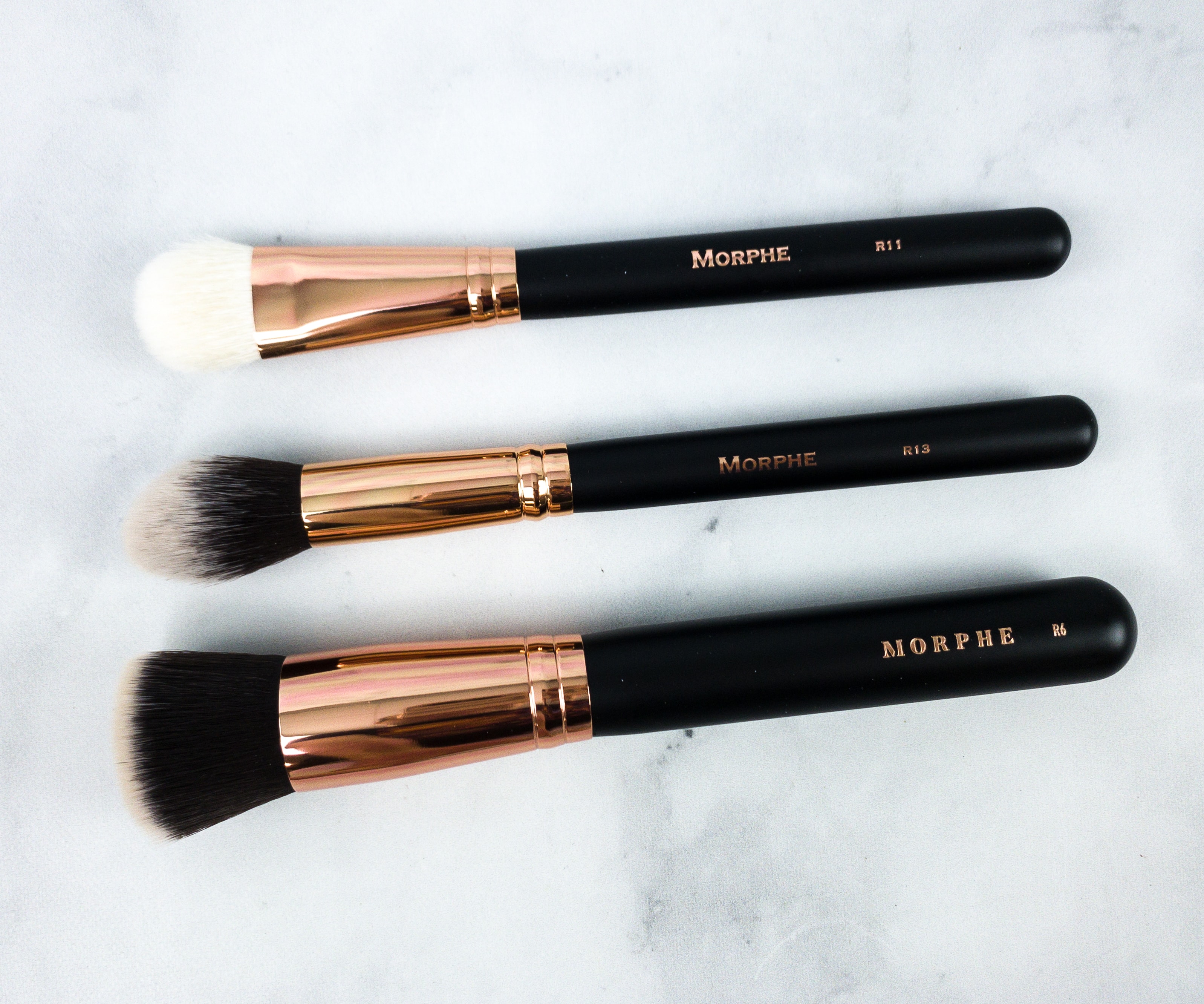 The brushes came with black handles with rose gold hardware! They look so chic and elegant!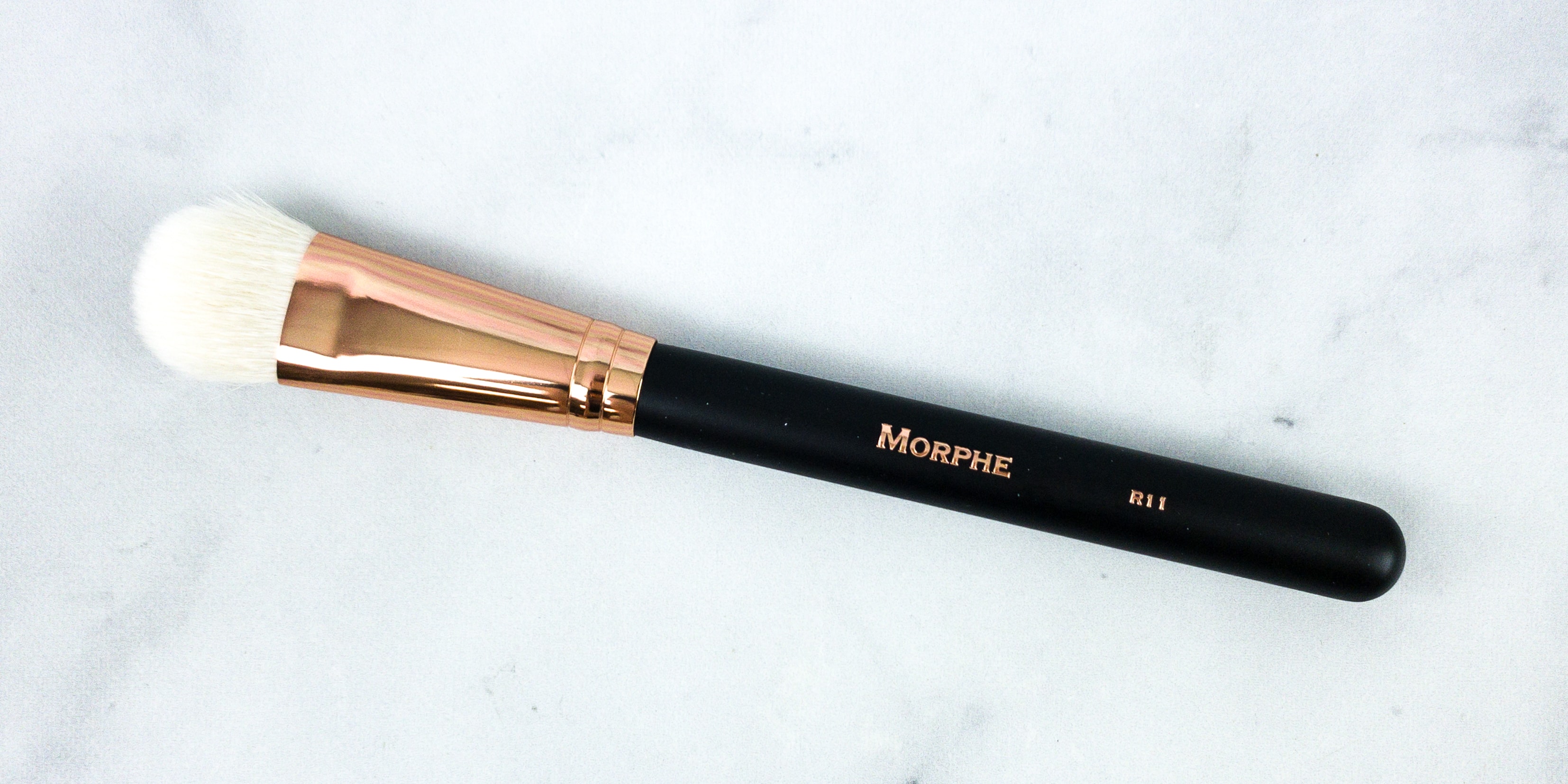 MorpheMe R11 Deluxe Oval Shadow ($11) This is the perfect brush to use when applying eyeshadow on the lid. It picks up the product nicely and packs it well on the area of application!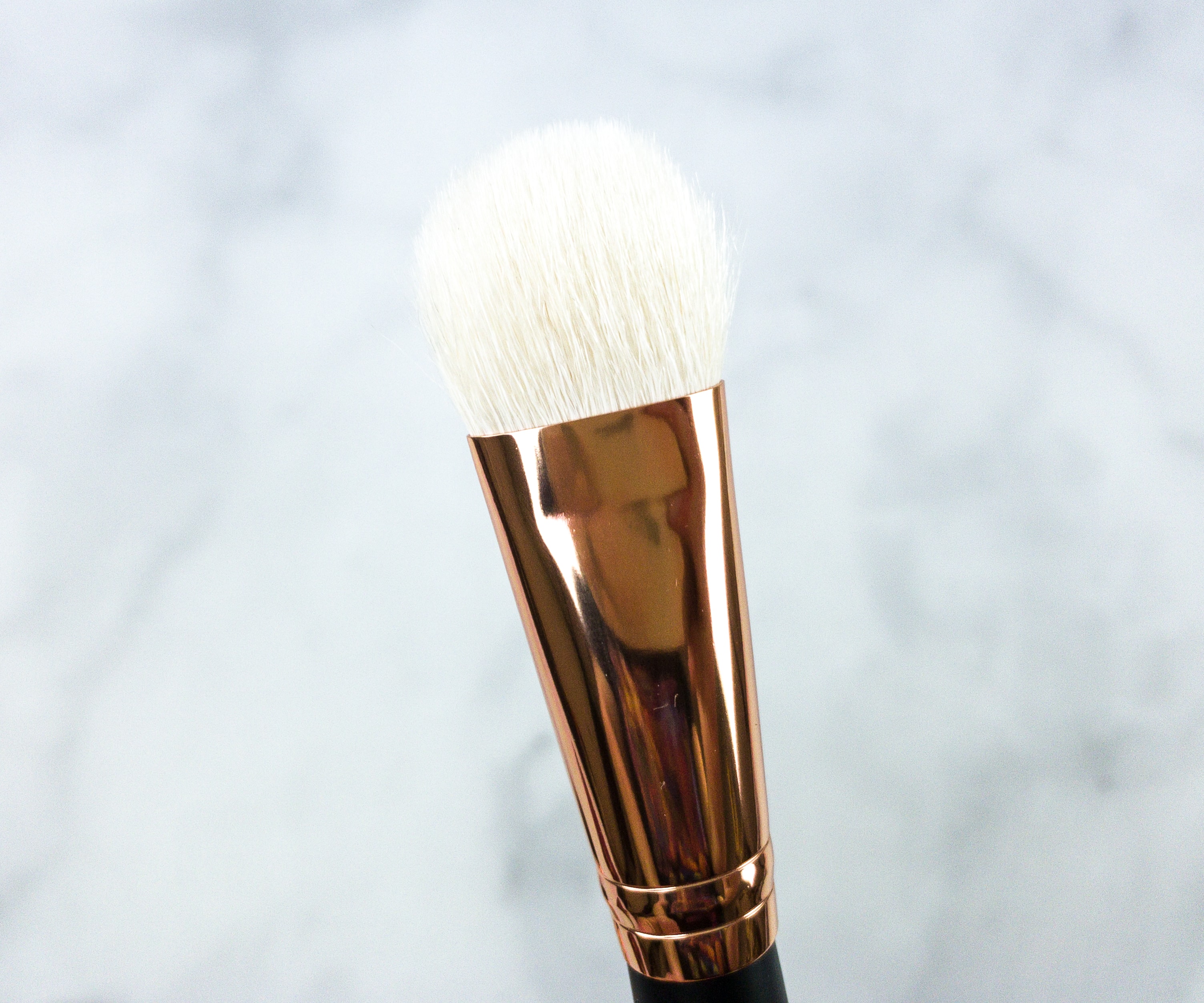 This is quite a big brush for applying eyeshadow but it does its job pretty well. The sides are tapered for better control during application. Since it's big, you can also use this for highlighting! I love versatile brushes!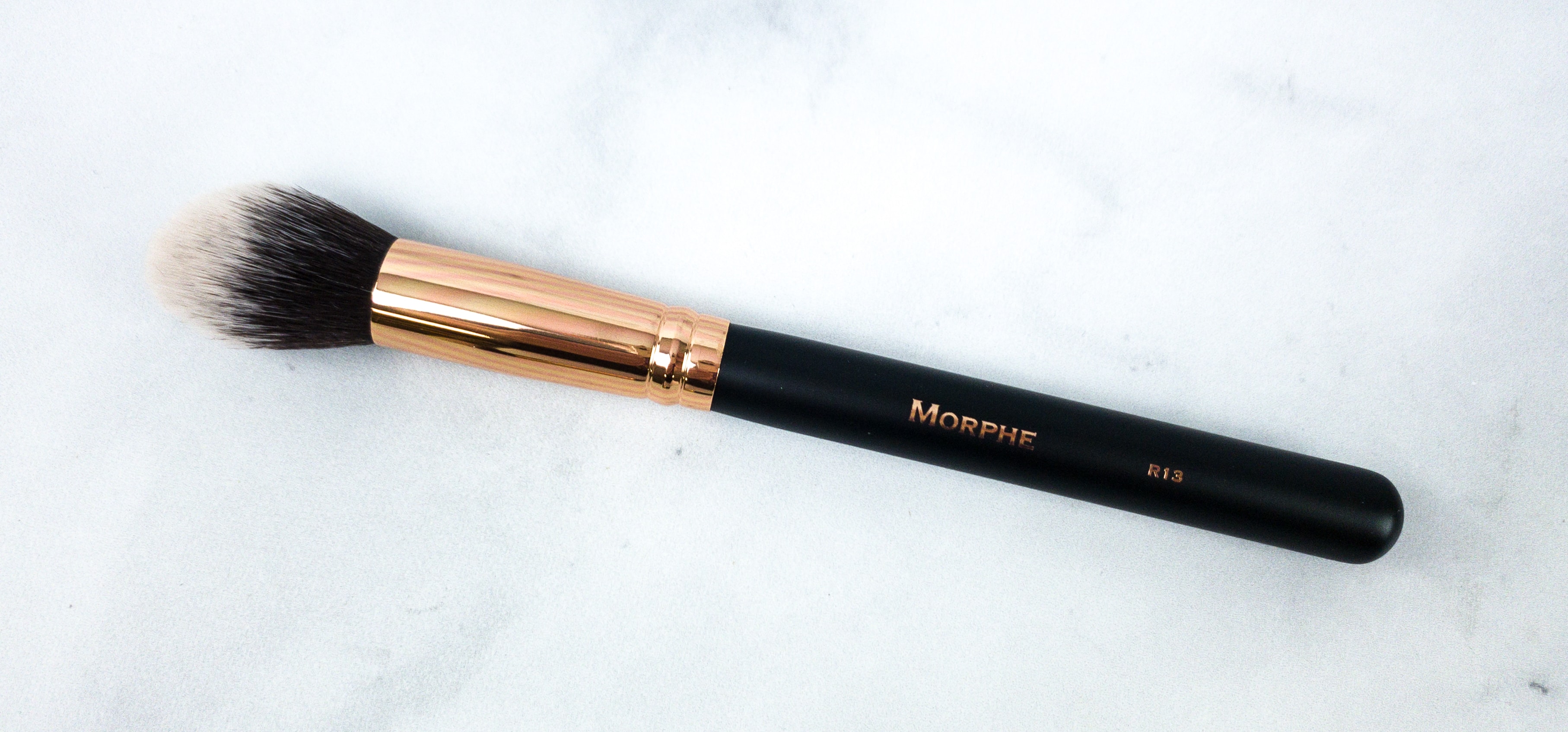 MorpheMe R13 Pointed Contour Brush ($10) This pointed contour brush does a great job of giving me that nice chiseled face effect without making the contours look harsh!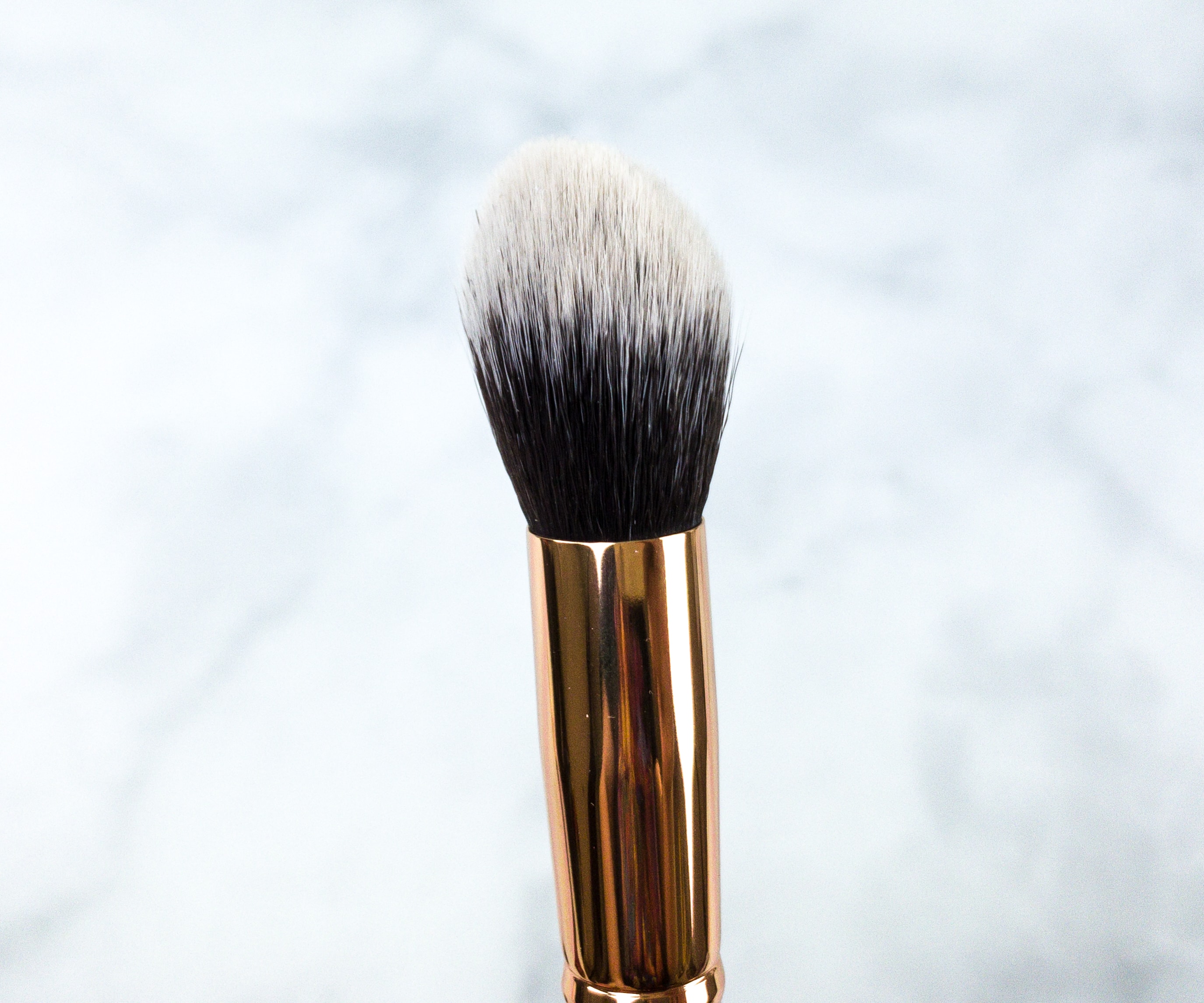 The bristles are tapered so it's easier to blend out those harsh lines and give a more natural-looking contour effect. I also use this to dust powders away as this brush is big soft and really fluffy!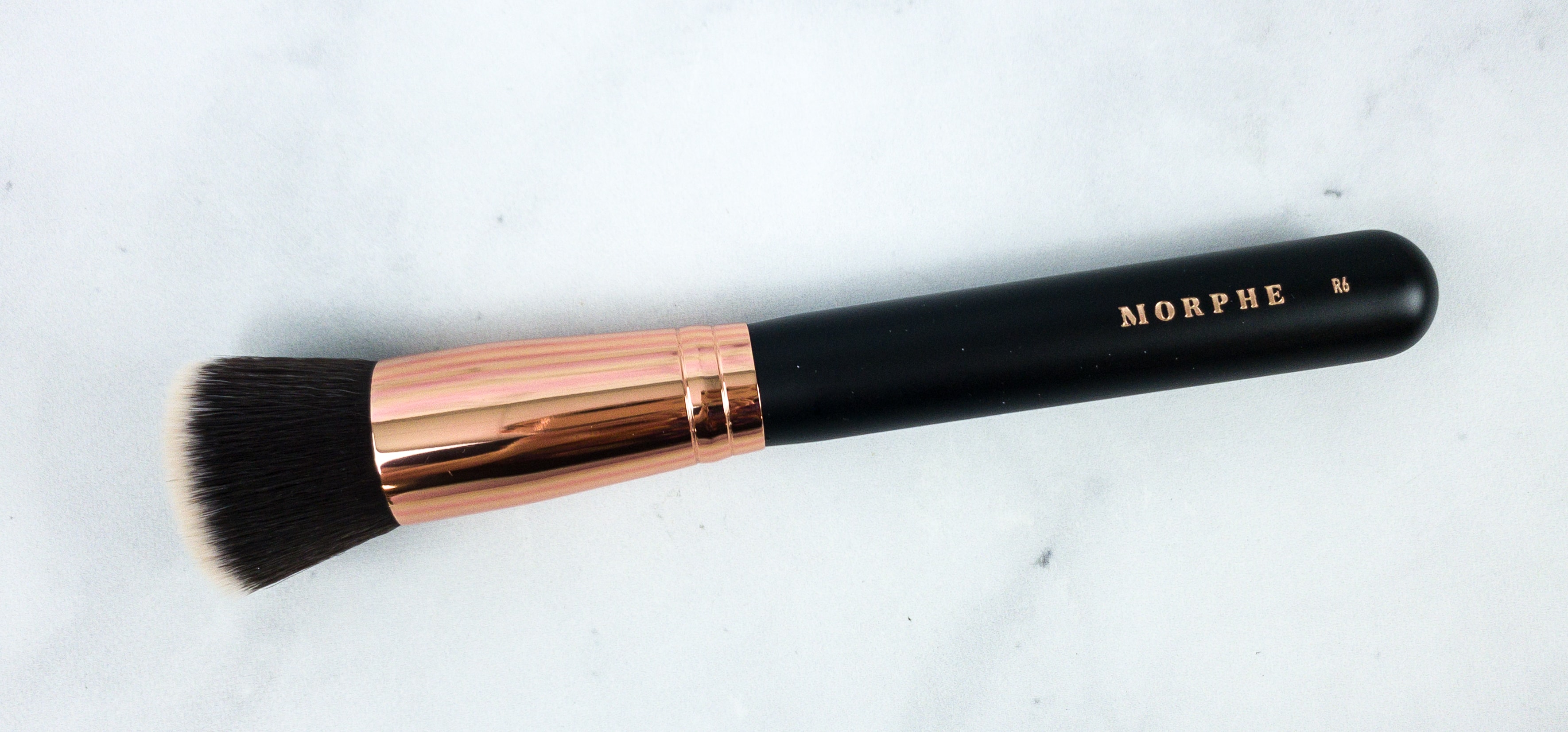 MorpheMe R6 Flat Buffer ($17) This kabuki style brush lays on amazing coverage for foundations! It blends and buffs the product seamlessly on my face and gives me an airbrushed looking finish.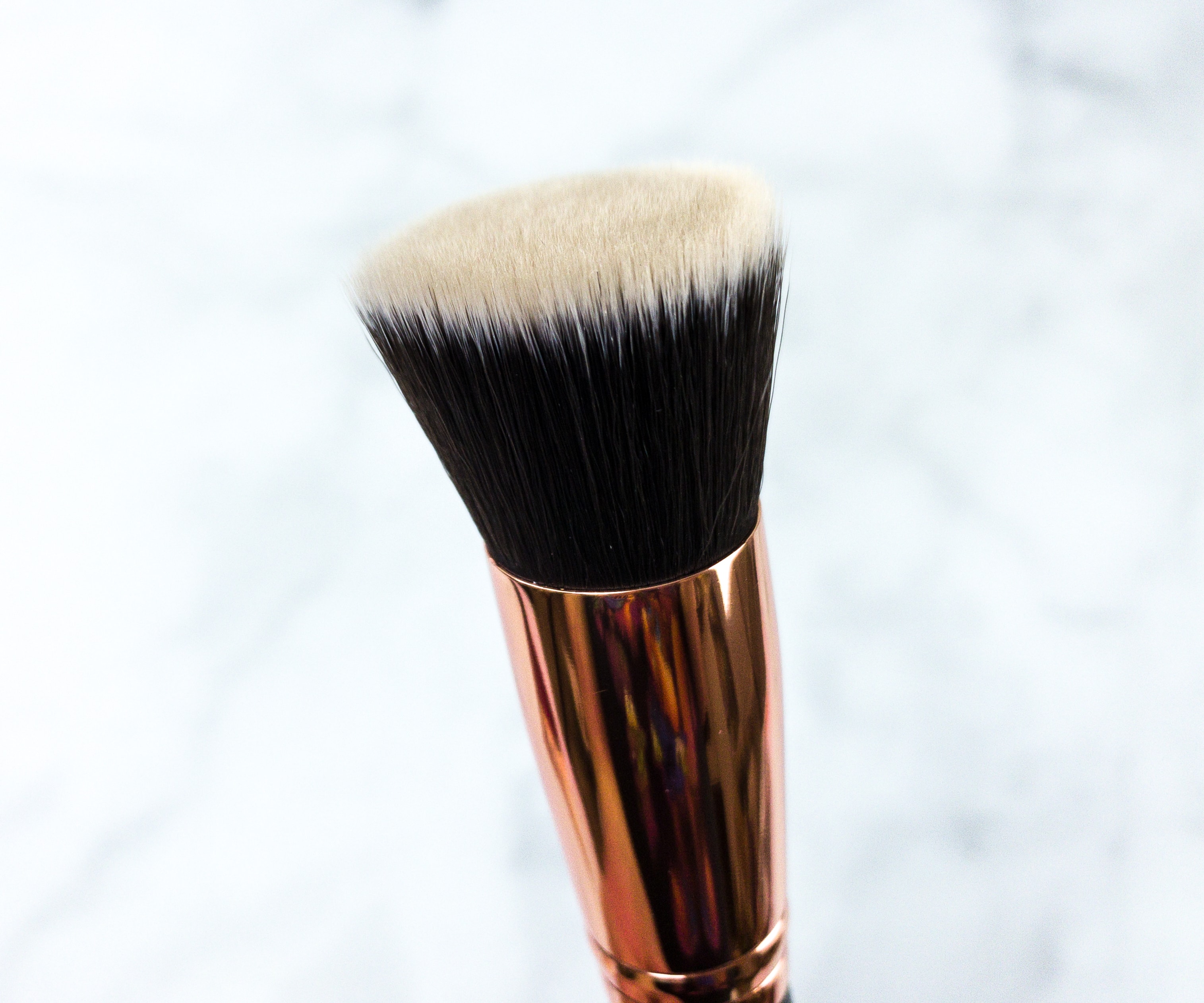 The synthetic bristles are densely packed to make sure it picks up a nice amount of product and makes blending and buffing easier!
MorpheMe Brush Club has yet again showcased an amazing collection from their line of brushes! My favorite is the contour brush because of its versatility. I love using it as a contour brush because of how nicely it blends out harsh lines but it also works well as a blush brush! I have tried to use it as a powder brush too and swept away excess powders on my face! Overall, I am super happy with the month's brush collection! Whether a beginner or a pro, you will surely want a Morphe brush in your collection and this subscription is the best way to get your hands on them!
What do you think of MorpheMe brushes?