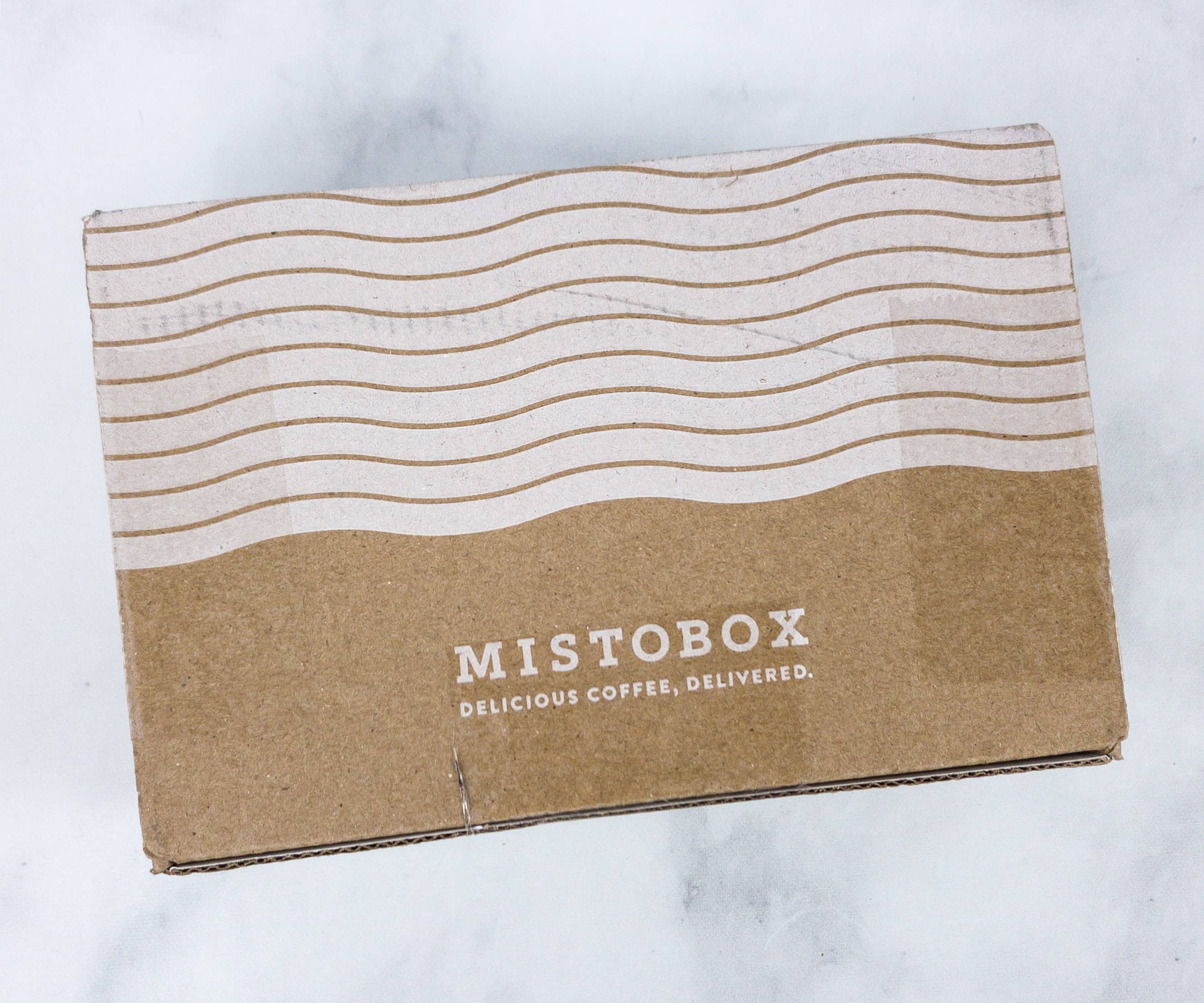 MistoBox delivers hand-selected coffees from unique artisan coffee roasters across the country. Each box contains a 12-ounce bag of whole bean or ground coffee. When you sign-up, you answer a short quiz so that your subscription can be customized to your preferences. It also ships on your preferred schedule. You can pick your tier – Basic is $11.95 plus $5 shipping while Deluxe is $14.95 plus $5 shipping for one bag of whole beans per month (or per week, 2 weeks, or however you set your delivery). Price drops for longer subscription terms.
DEAL: Save $10 on your first box. Use coupon code V7PP.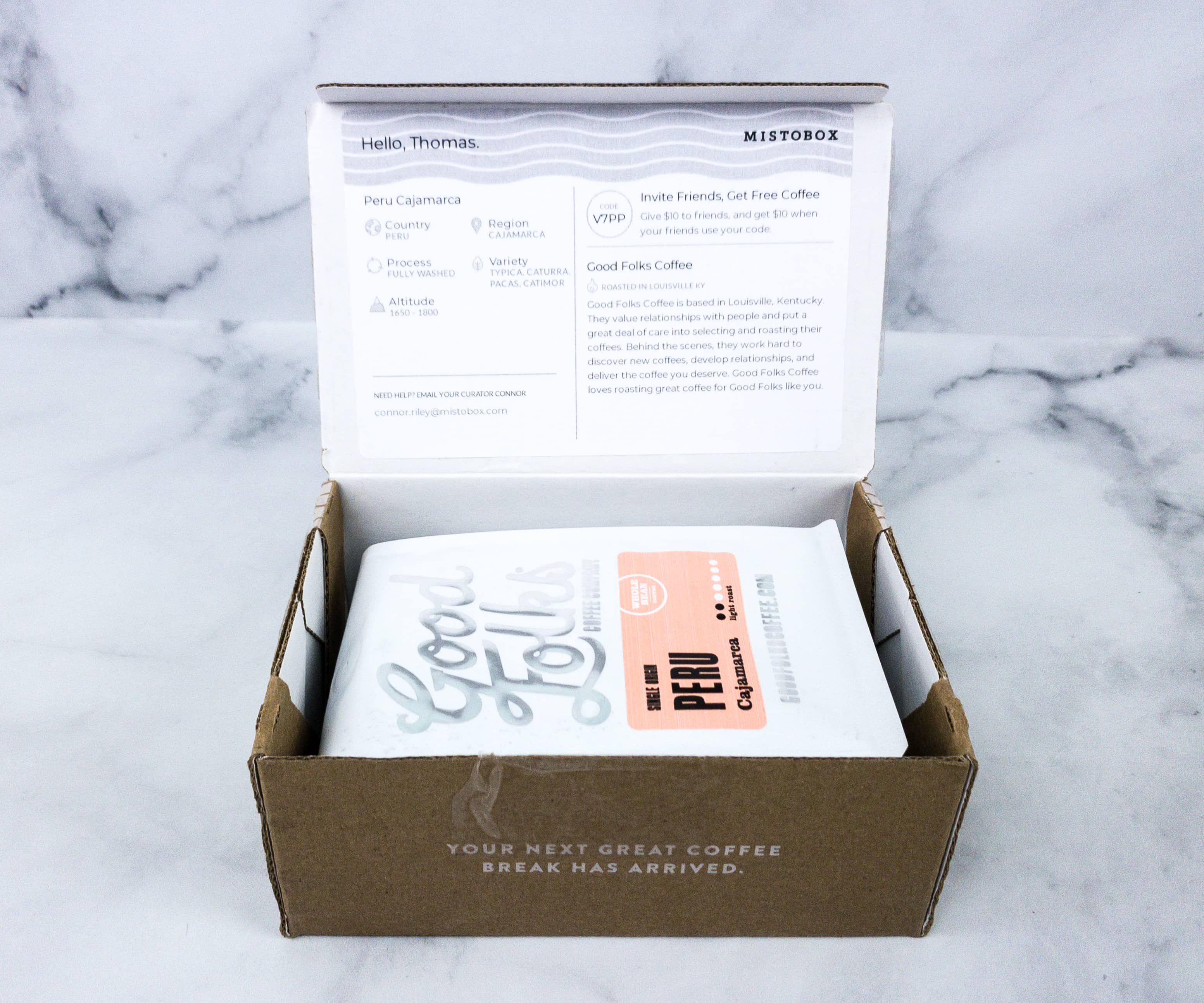 I am reviewing the Basic Whole Bean level, which is a total of $16.95 per shipment.
The box doesn't contain any extra fillers, just a big bag of whole bean coffee!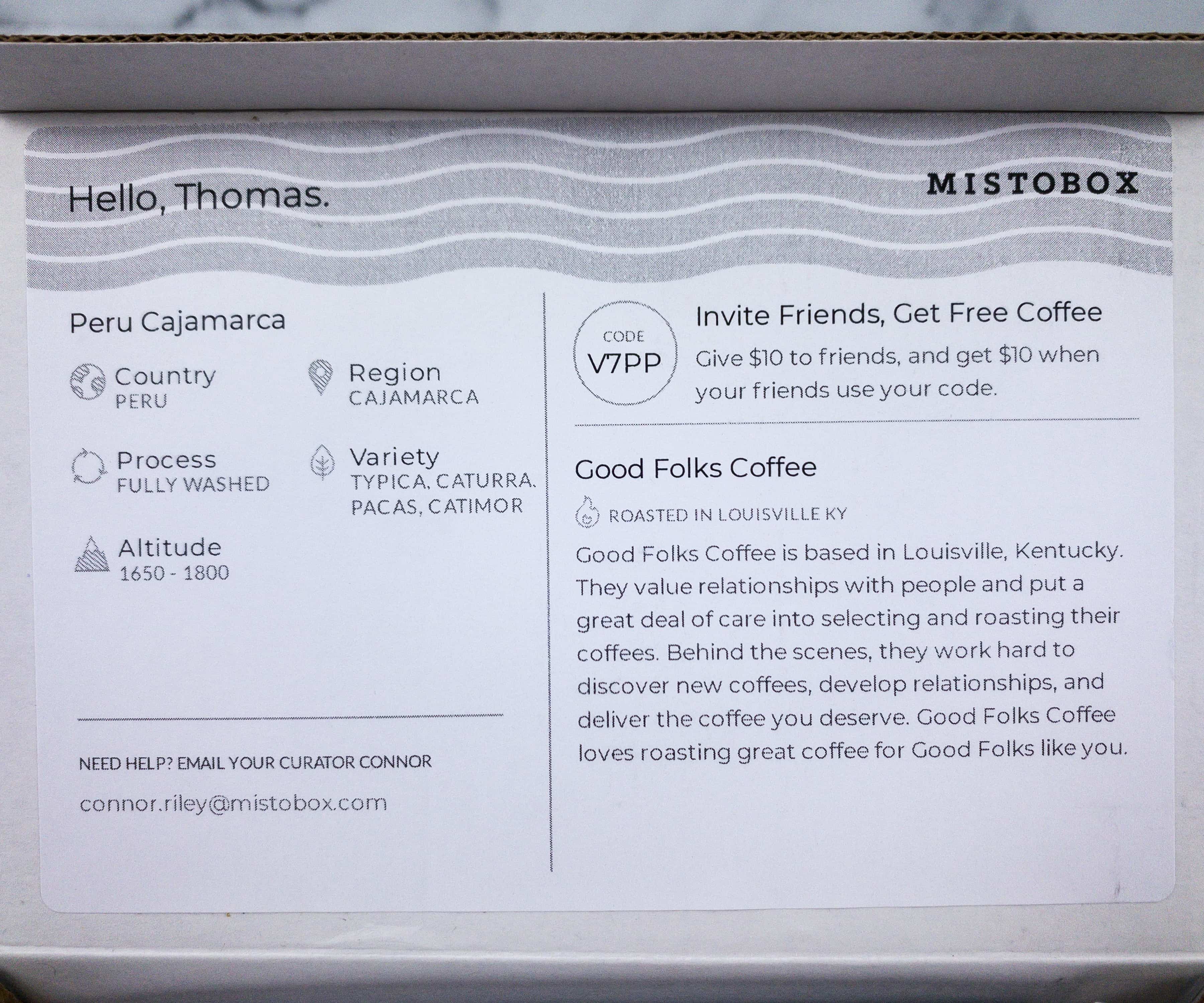 A note from the curator is printed behind the box's cover! I like this format where you get a little info about the origin of the coffee and what flavors to look for in your cup, but you aren't bombarded with cards, stickers, or promotions.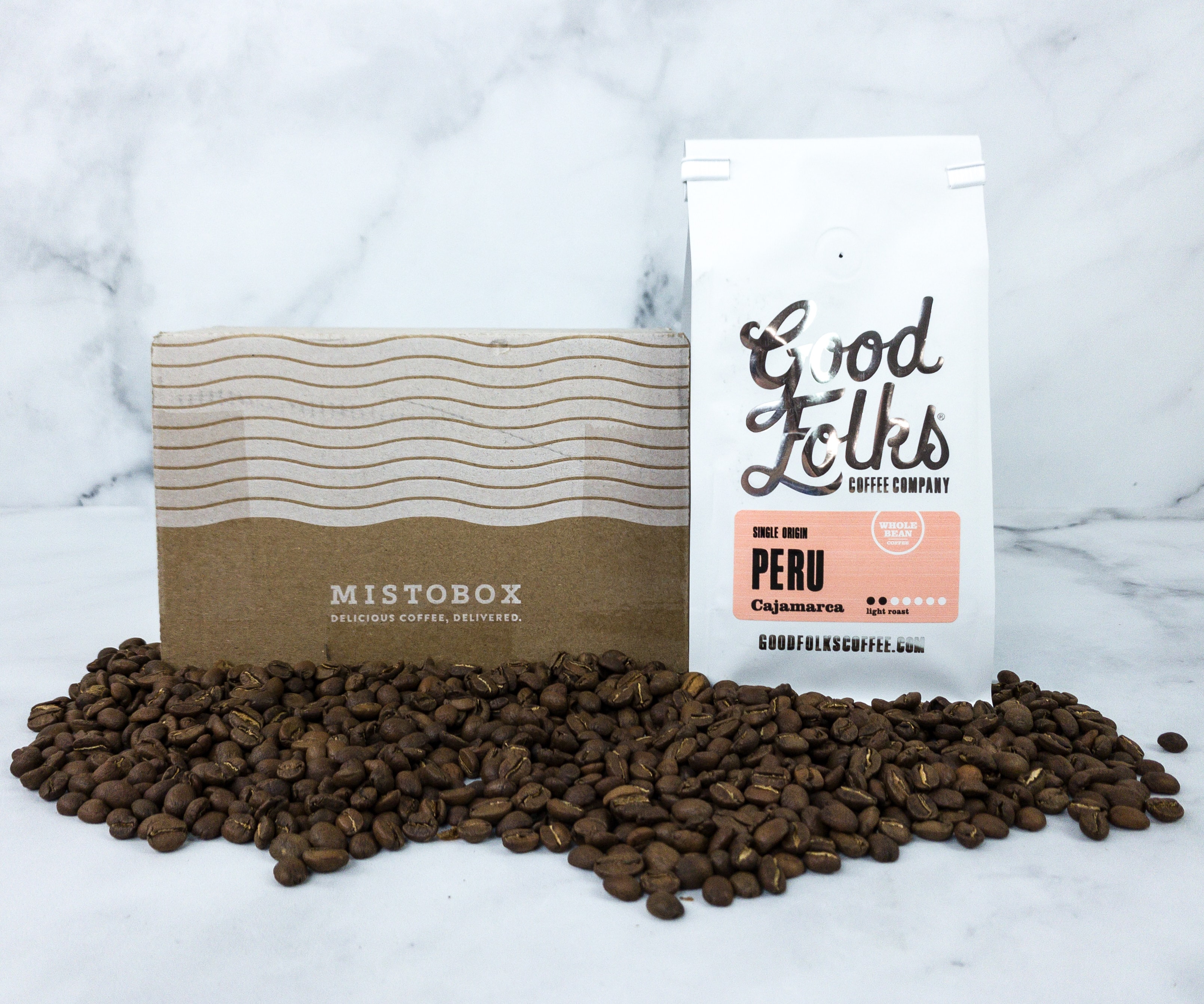 Everything in my April 2020 MistoBox!
Good Folks Peru Cajamarca ($60) This month's featured coffee is sourced from the highlands of Cajamarca in Peru with an average altitude of 1,650-1,800 meters above sea level. It's also produced by various local landholders who uses a fully washed process.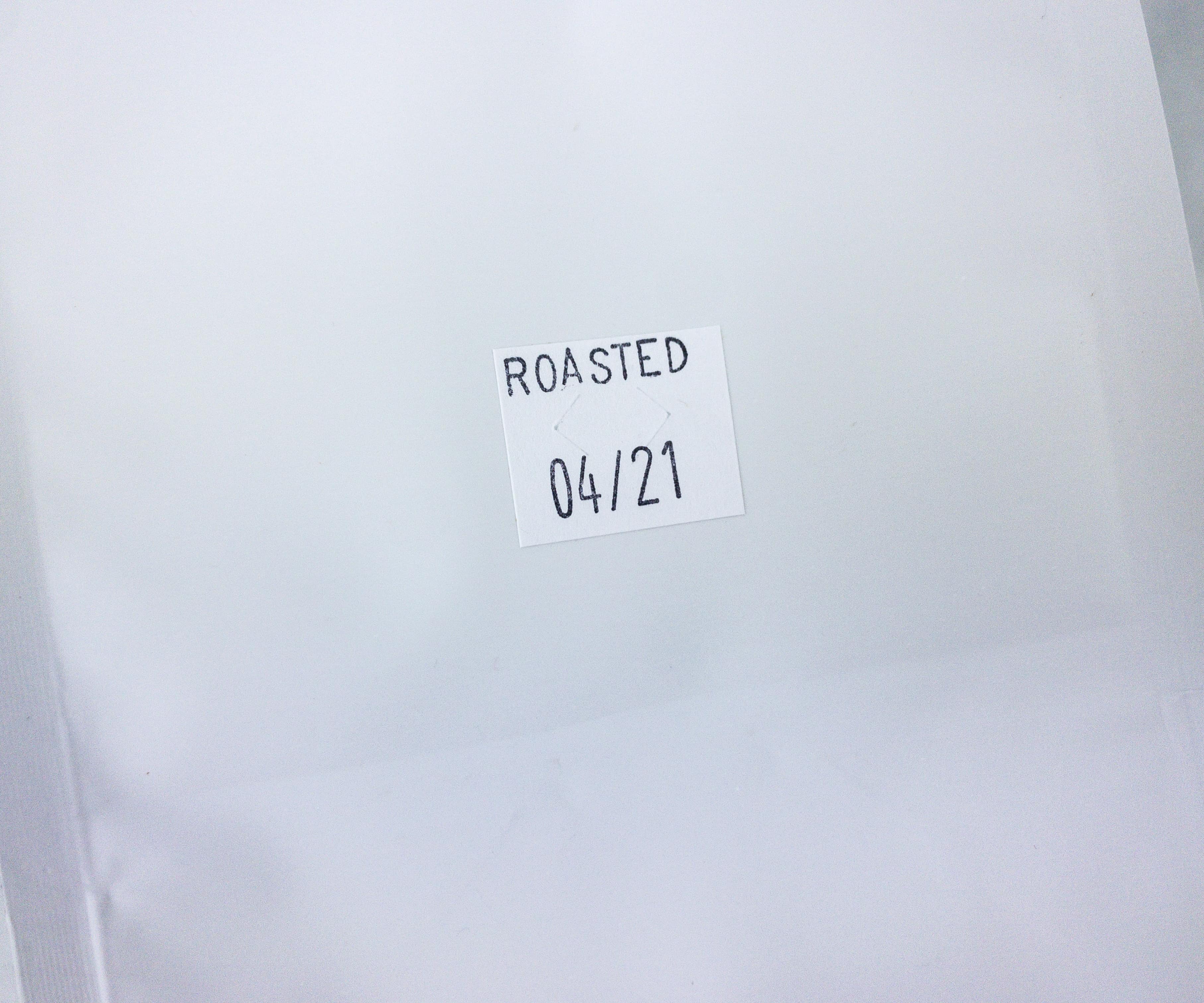 Featured at the back of the bag is the coffee's roasting date.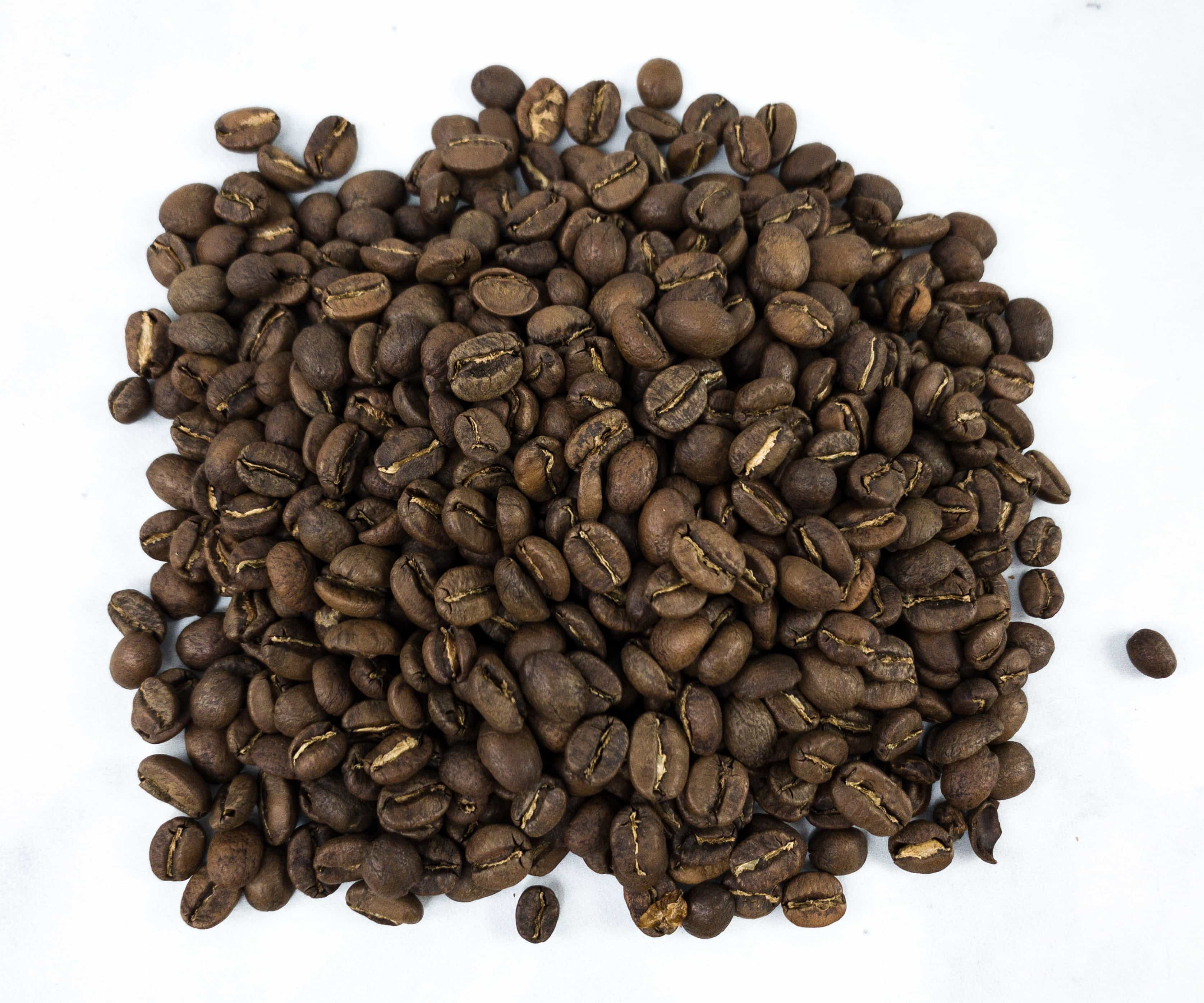 Inside the bag are evenly roasted full-bodied whole bean coffee. They have a smooth texture and deep color, plus a strong aroma.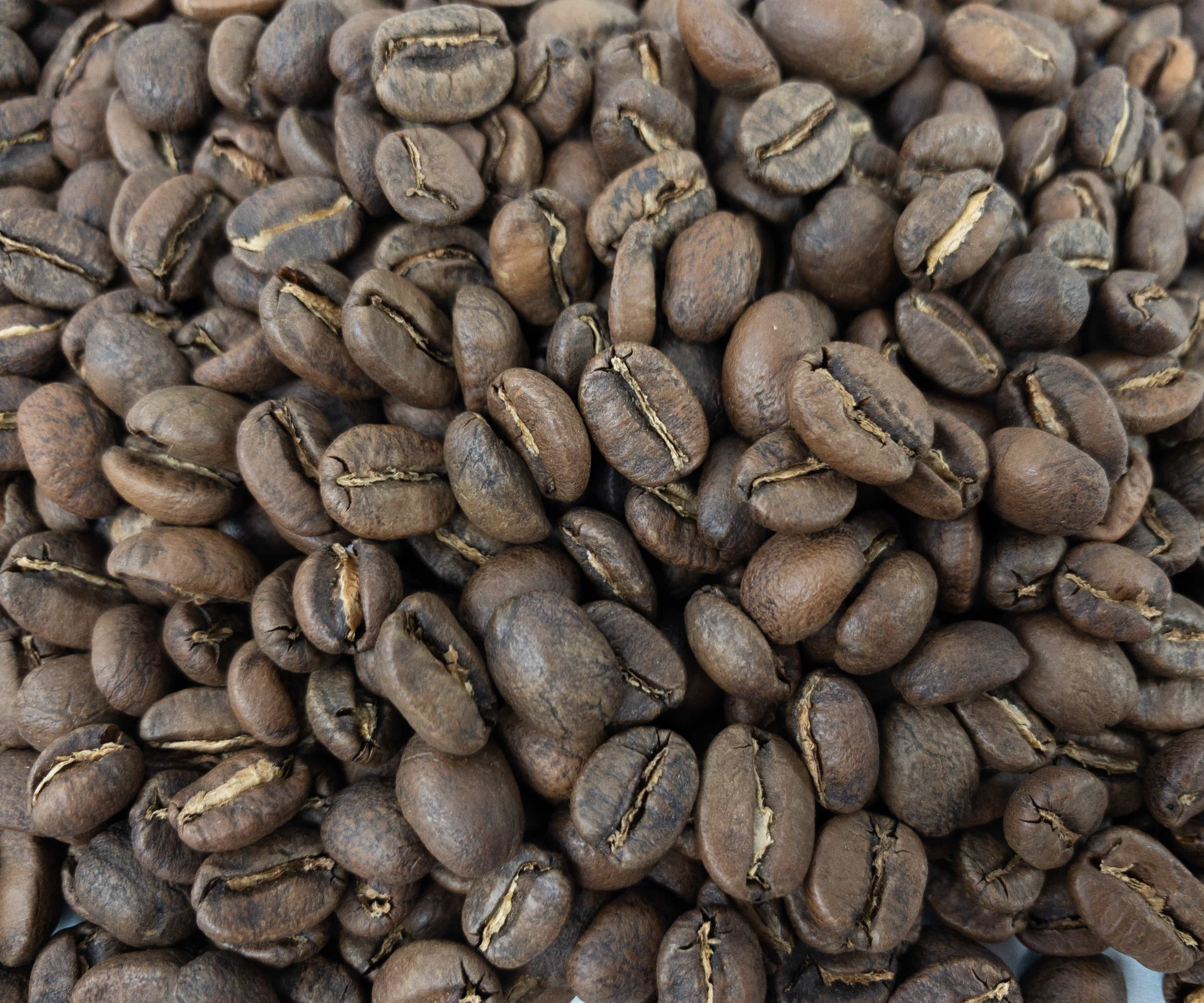 Here's a closer look of this month's featured coffee beans, they're so pure and just perfect!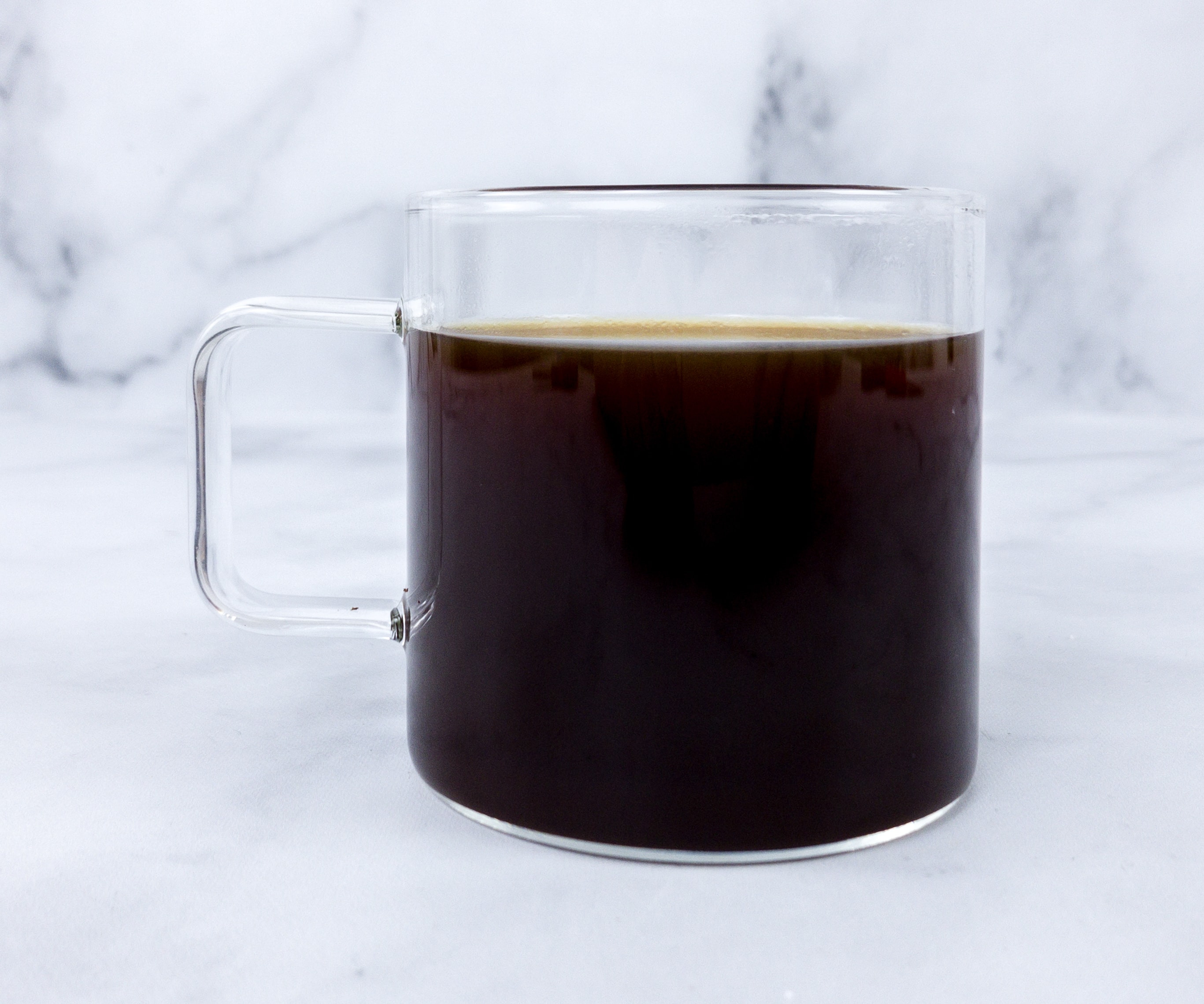 It's a well-balanced coffee that doesn't overwhelm the tastebuds.
If you're looking for coffee that's not too acidic, this one is it. It's the perfect cup of coffee to start the day!
MistoBox is an ideal subscription for your daily coffee fix. You can set the frequency of deliveries which means you can never run out of coffee to drink. Plus each bag is pretty big enough for several pots of coffee. I really love this box, as they always choose high-quality beans from different coffee farmers around the world, so you'll definitely get something interesting!
Are you getting Misto Box too?